Trend Alert : Seashell Jewelry That's A Mix Of Style & Class For The Modern Bride!
BY Soha | 15 May, 2019 | 3479 views | 2 min read
HOLD IT! Yes, hold whatever you are doing because we've got a new jewelry update that's definitely going to fire up the Indian wedding scene! Our style radars went crazy when we first came across sea shell jewelry! It's minimal. It's stunning. And it is totally on point on our trend meter. Girls, shell we introduce you to the new kid on the block!? (You see what we did there? :P)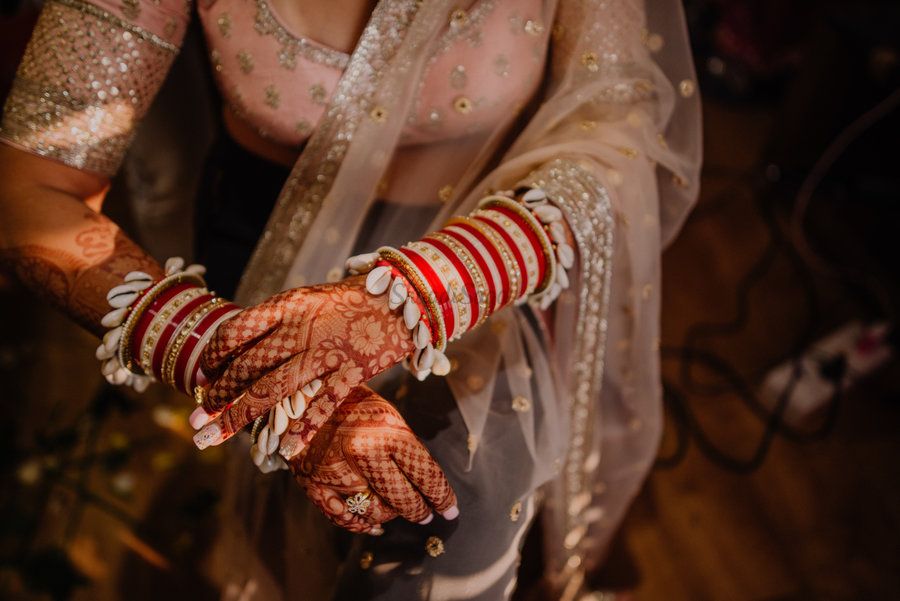 Seashell jewelry is unique in it's ivory setting and rounded edges and looks pretty darn gorgeous when worn with darker hues. Perfect for the brides who want to add an X factor to their look without much drama, this one's sure a new, hot trend! Here's looking at ways to include it in your looks!
A Shell Bangle To Bring All Eyes To Your Hands!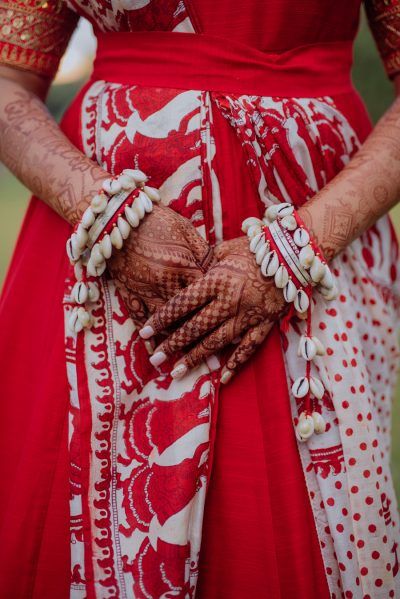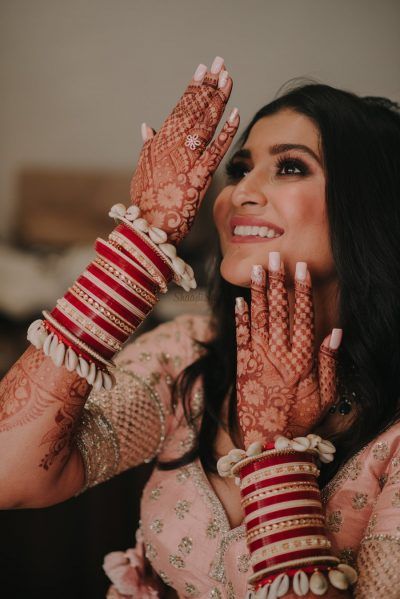 Something so simple, yet a total crowd-puller - tell us if we're wrong! A seashell bangle can be just the perfect accompaniment for your chooda- the pearly white of the shells will match perfectly to the ivory in your chooda, making it truly stand out!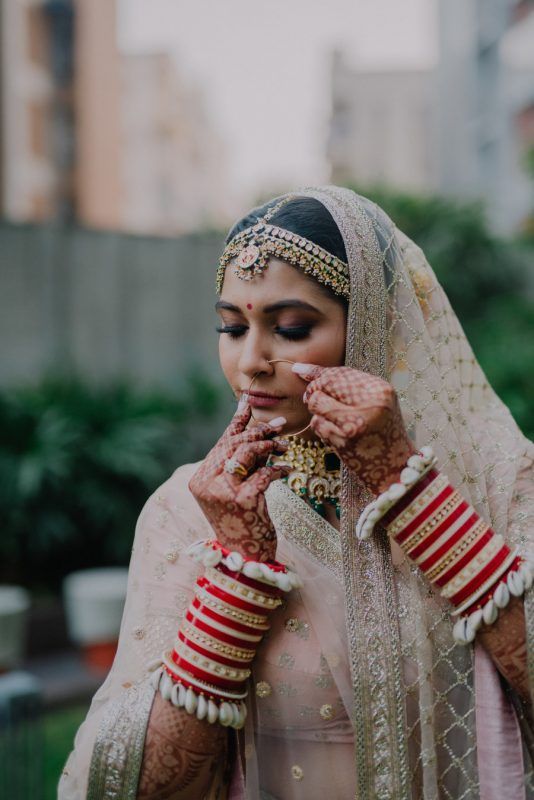 Classy and pretty, don't you think?
Sea Shell Kaliras For The Modern Bride!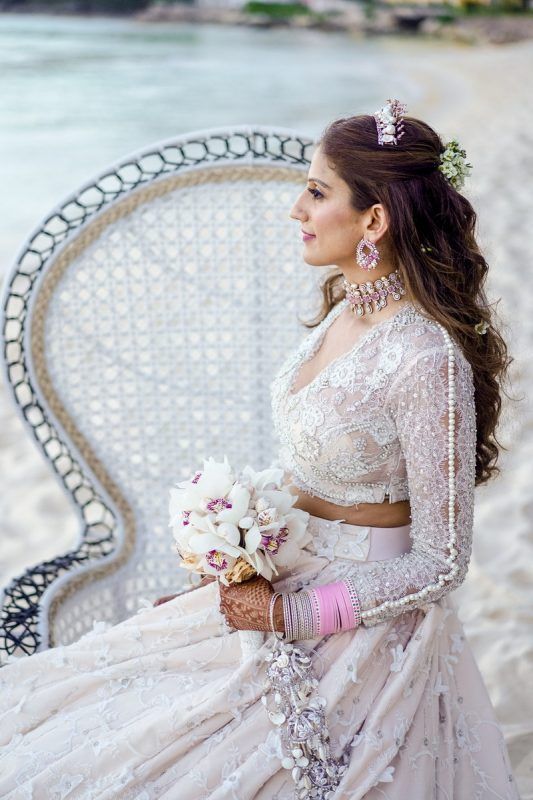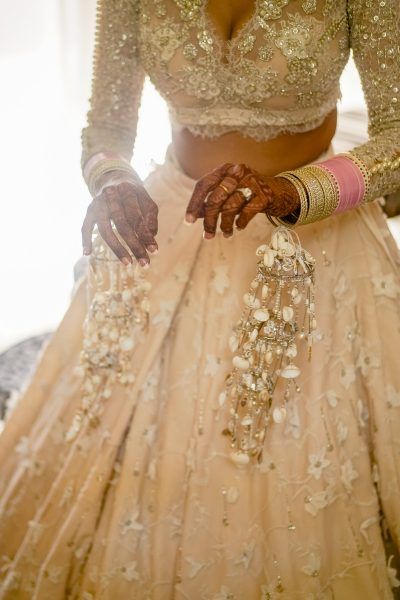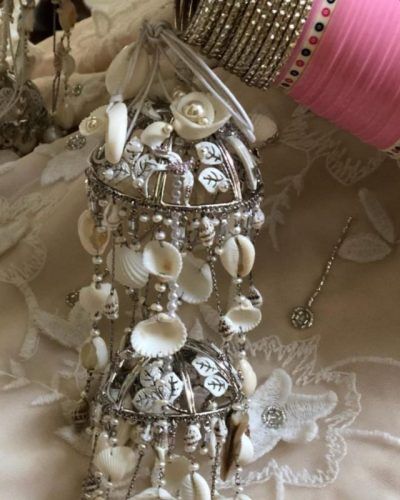 Remember Kaabia Grewal who truly took Instagram by storm with her beach wedding?  Amidst all the pretty and amazing ideas that made this wedding stand out, the one thing that couldn't escape our attention were her customized kalire- a quirky mix of sea shells and silver for her beach wedding! 
Just In Case You Think That'll Be Too Much For You, Here's An Alternative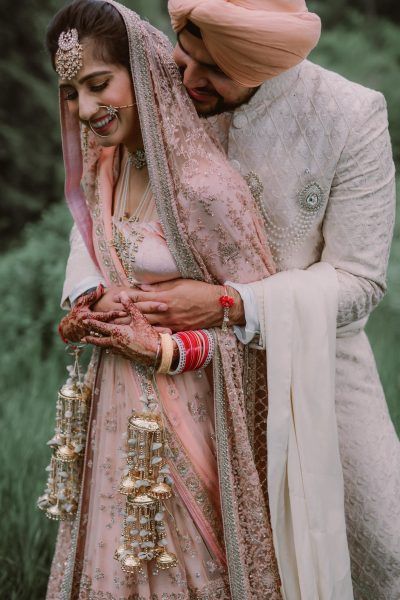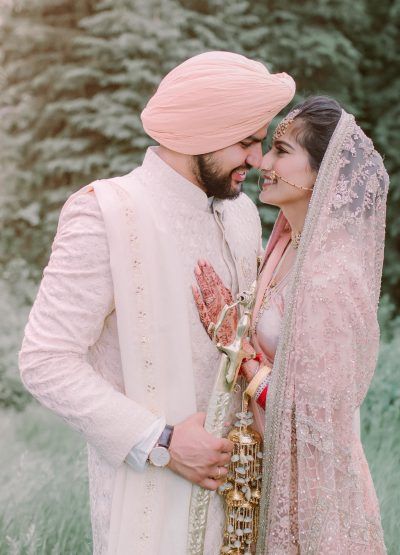 You can include sea-shells in your kalire like real bride Mannat did- the traditional golden-dome kalire, with graciously added seashell string.
What Do You Think About A Shell-On-Shell Look?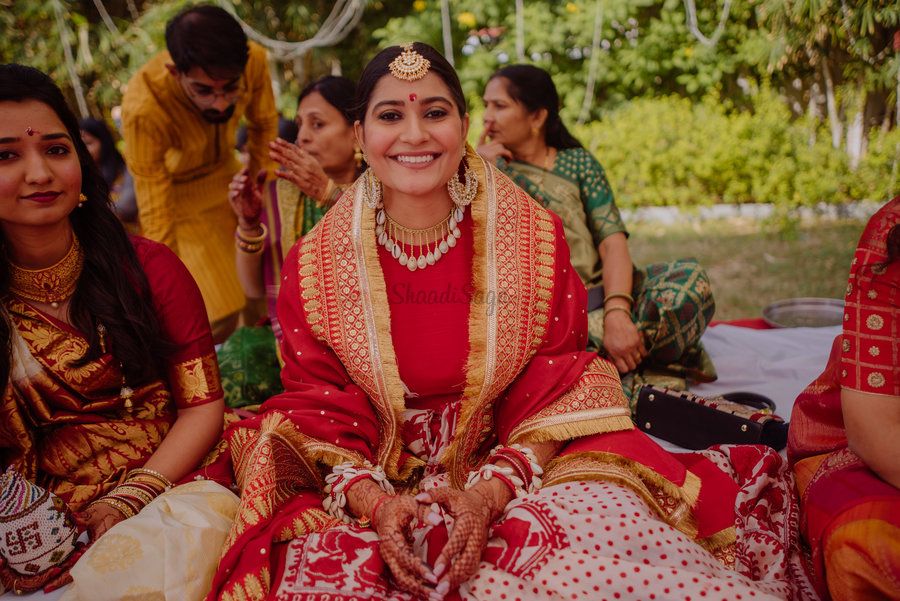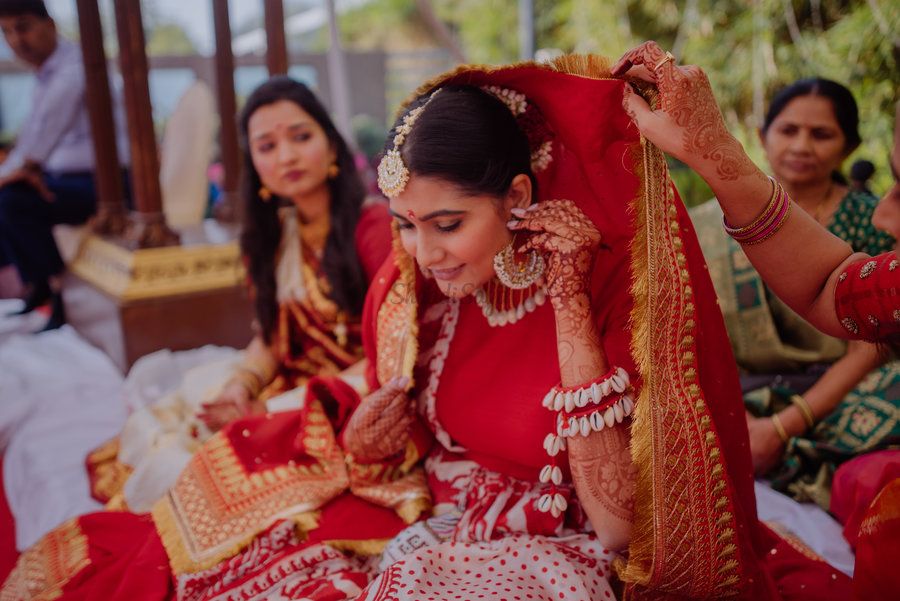 A dainty neck-piece with breathtaking suspended seashells- now we're talking! Perfect for your smaller functions, and even a go-to option to pair with suave dresses, what's not to love about them!
Now isn't that unique?!