#Trending: Balloons As Photo Props For Family Pictures!
BY Latha Sunadh | 21 Mar, 2017 | 1559 views | 1 min read
Among the pictures you take at your wedding, family portraits have to be the most boring no? Well, imagine this: You and the groom standing stiff while family members nudge each other to fit into this grand portrait...yeah, not the stuff that dreams are made of. So what's the solution? How does one make this mundane activity creative and fun? We scoured through endless pictures and came up with a trend that's going to be so big because - 1. Its' cheap 2. It's easy 3. It's nostalgic. Okay, so get some balloons and let your fambam hold them. Viola, delish portraits ahoy!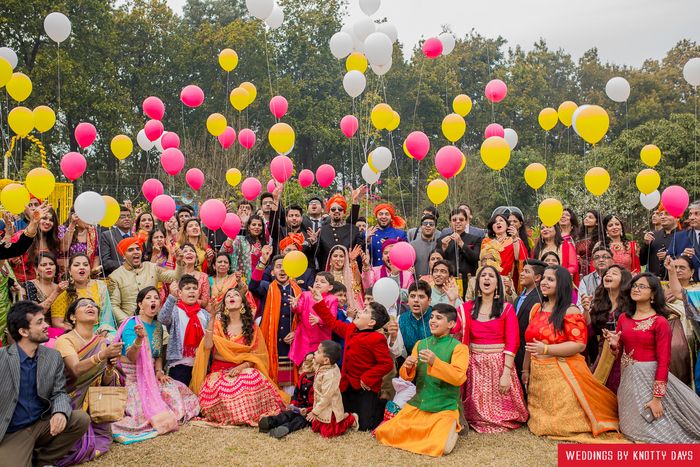 Idea planned and executed by

Filmy Shaadi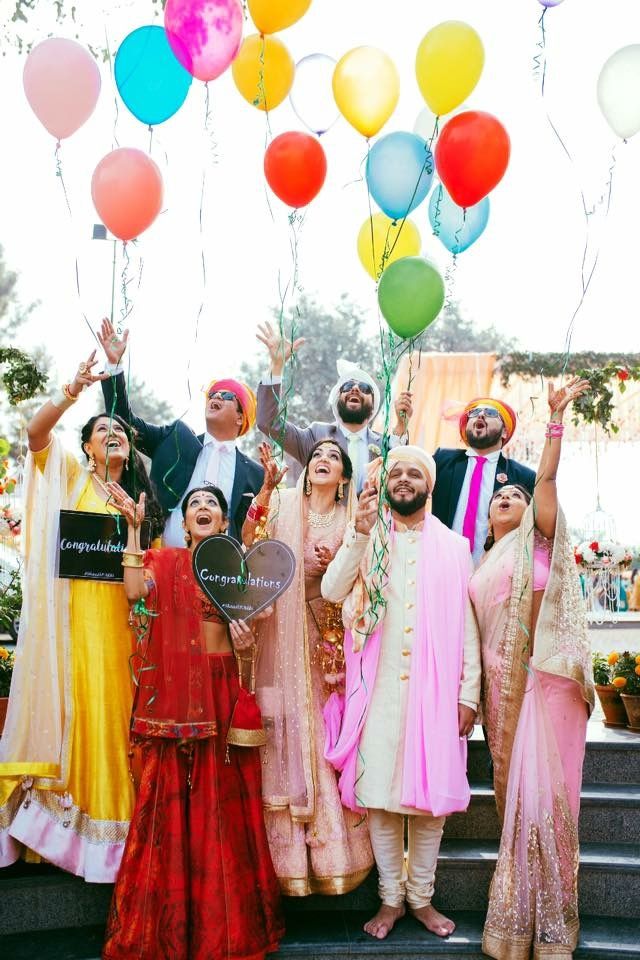 Points to Note:
Balloons in the colour of your wedding hues might be a good idea to tie the decor in. So opt for sweet plain-coloured ones.
A big family? Worry not, just make sure you have lots of balloons so you could add some fun into the picture.
Try a new look - add foil balloons to make them look luxe!