#Trending: Embellished Coconuts at South-Indian Weddings!
BY The WMG Bride | 14 Mar, 2016 | 9977 views | 2 min read
The things that need immediate attention at South-Indian weddings: Is all the gold on the bride? Is the grooms outfit in place? Enough Marigolds and a large basket full of banana leaves? Yes siree! Nowadays, there's a new question - Is the coconut the bride carries shiny enough? Errr...what??? Yes, that was us too. We wondered why this question popped up until we saw the new cool wedding coconuts that are doing the rounds at South-Indian weddings. Call it the chic addition but embellished coconuts is as nutty an ideas as it is cool.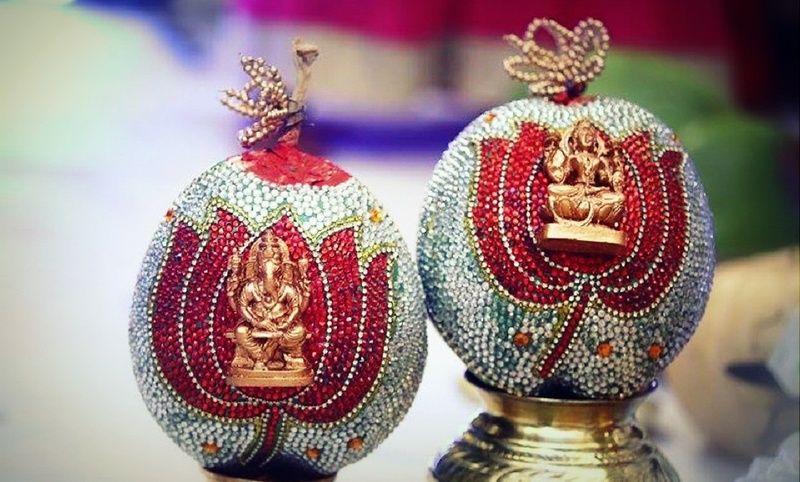 What are embellished coconuts?
Well, they are those coconuts the bride carries with her as she proceeds to sit by the homam or the fireplace at the mandap. And as coconuts are an inevitable addition, these days they are being embellished with new and fun designs and precious stones. Boy, are these designs cool or what? Wedding coconut decoration or sriphal decoration is very famous in South India.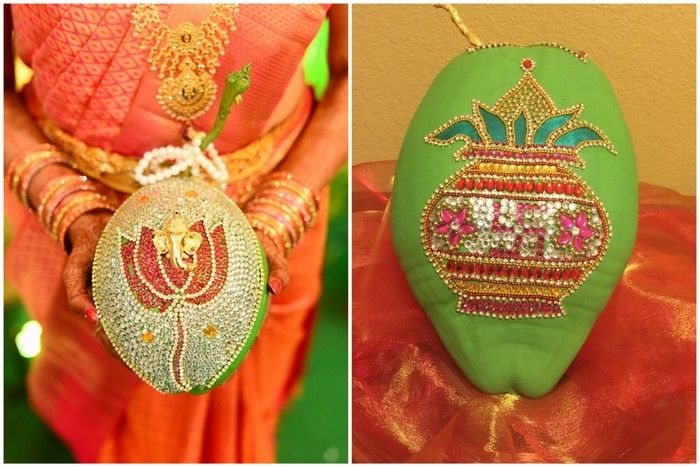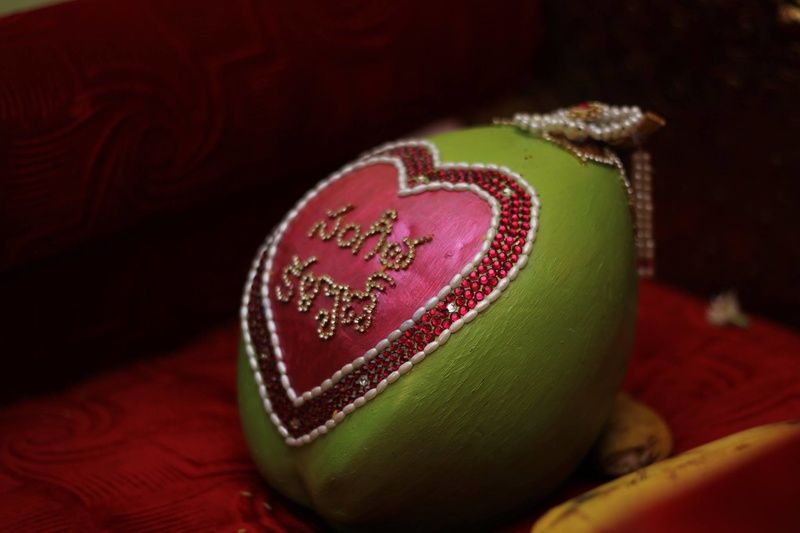 What kind of designs are we talking about here?
You can embellish them with stones and Swarovskis - add in a nice hand-painted design. Also embedd names of the bride and groom if you want. Put on a flower net on top with gajras. Get mythological characters painted or just names recreated beautifully. It's a piece of art so you can go crazy! You can even make them into ducks, swans and things - just ones that go along with the shape of a coconut. And add sequins, stones, pearls, gold beads...you name it! Add your favourite God into the mix and keep it sweet.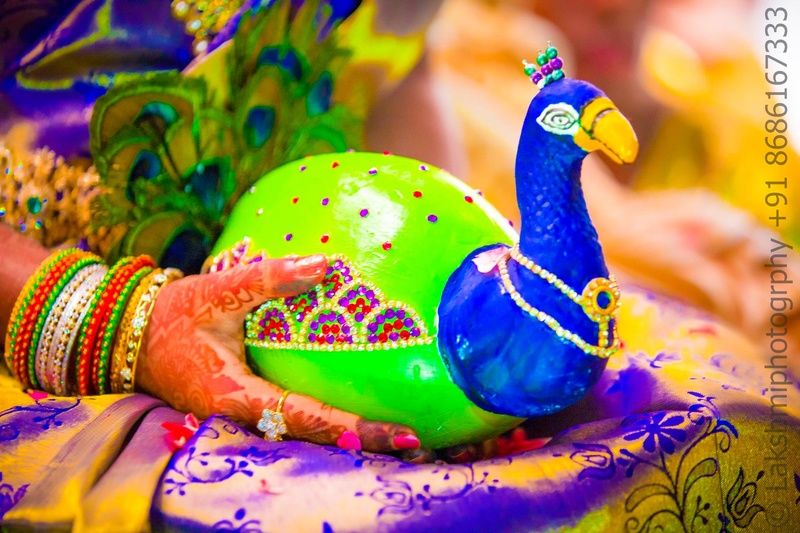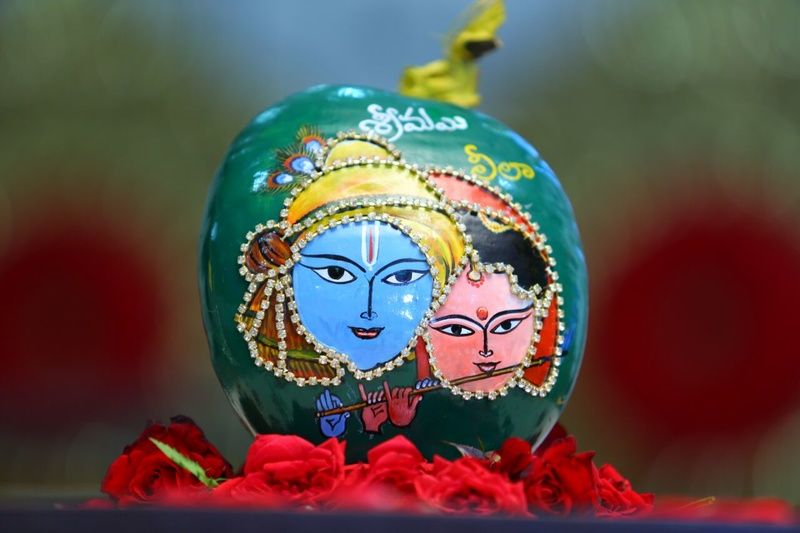 Where can we get this now?
Pellipoolajada★ 4.2 , a place that makes good floral hair pieces, gota jewellery and mehendi jewellery - even hair pieces woven with flowers for South-Indian brides is in Hyderabad and that is one that we know of.