Trending: God Motifs on Sheer Backs !
BY Latha Sunadh | 11 May, 2017 | 4482 views | 1 min read
Blouses are a big deal when it comes to South Indian weddings, innit? Well, after all, they are one of the places you can experiment when you have the humble sari as your only outfit. But if you thought blouse designs are "meh", you haven't seen this latest trend.
God is in the details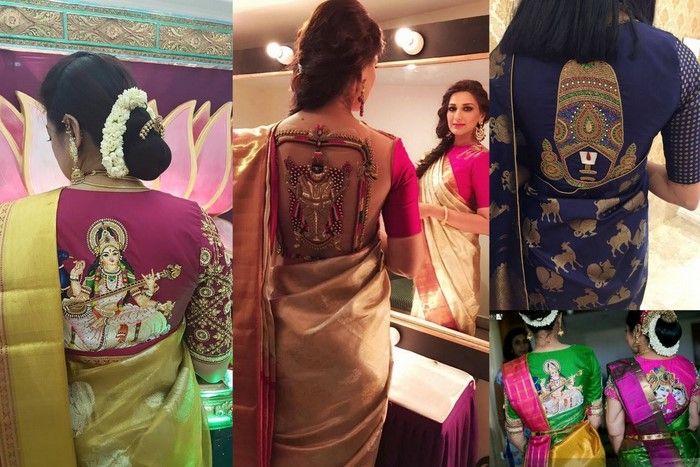 Sheer backs with god images are big big big. From Krishna to Tirupati Venkayya to Ganpati and even Shiva - there's so much embroidery and so much godliness!