#Trending: Holi Pre-Wedding Parties That Are As Fun As They Sound
BY Twinkle | 10 Aug, 2019 | 3311 views | 3 min read
When we talk about wedding functions in India, the first thing that comes to mind are – colors! No place, person or thing is spared and almost everything is beaming brightly with vibrant colors. No matter the season or the time of the year, when it comes to Indian Big Fat Wedding, colors are splashed with no holds barred – and rightly so!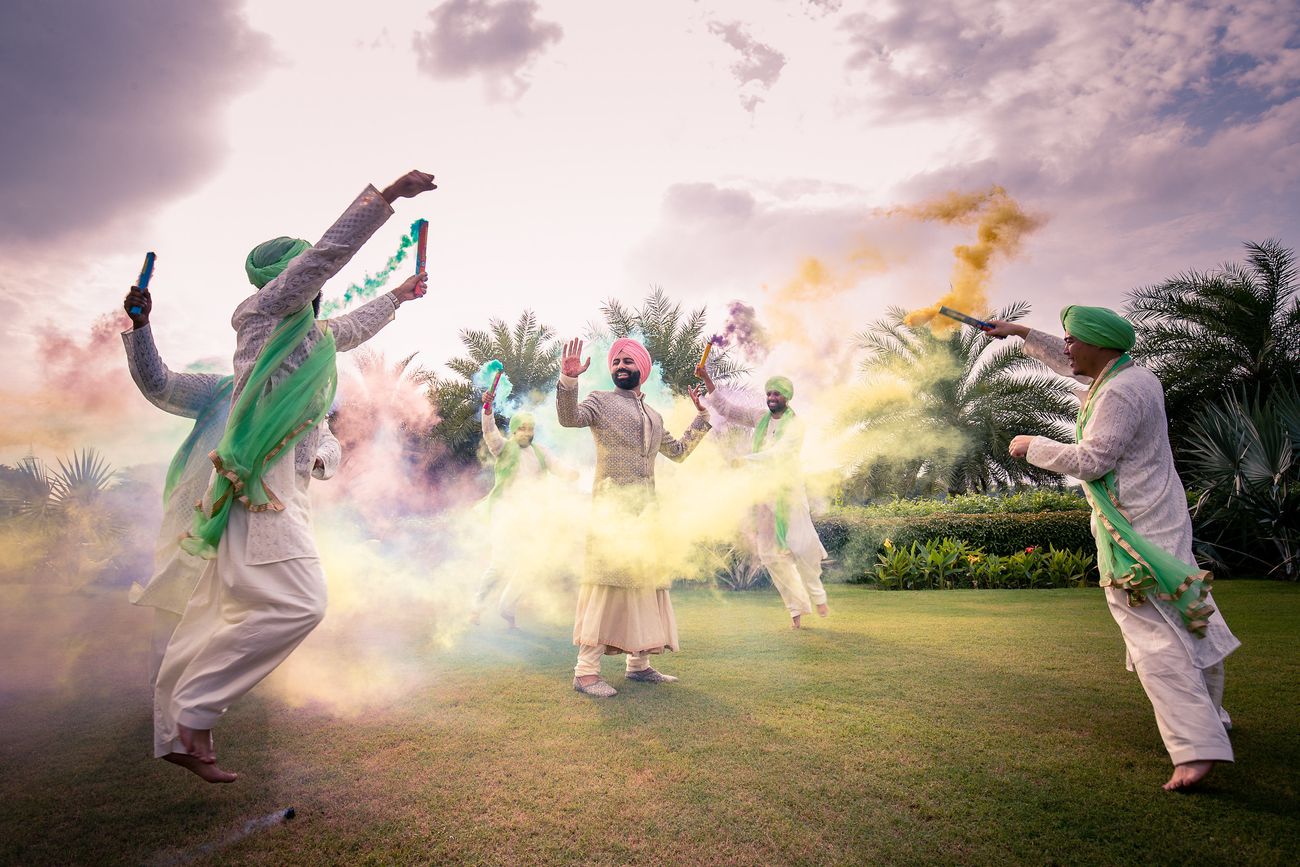 Image via Starstruck Wedding Designers★ 5
So, wouldn't it make sense to combine Indian Weddings with the the festival of colours itself – yes, I'm talking about Holi! Ask anyone, 3 out of 4 will most definitely list the joyous festival of Holi as their all-time favourite festival and I can't blame them – it is mine too!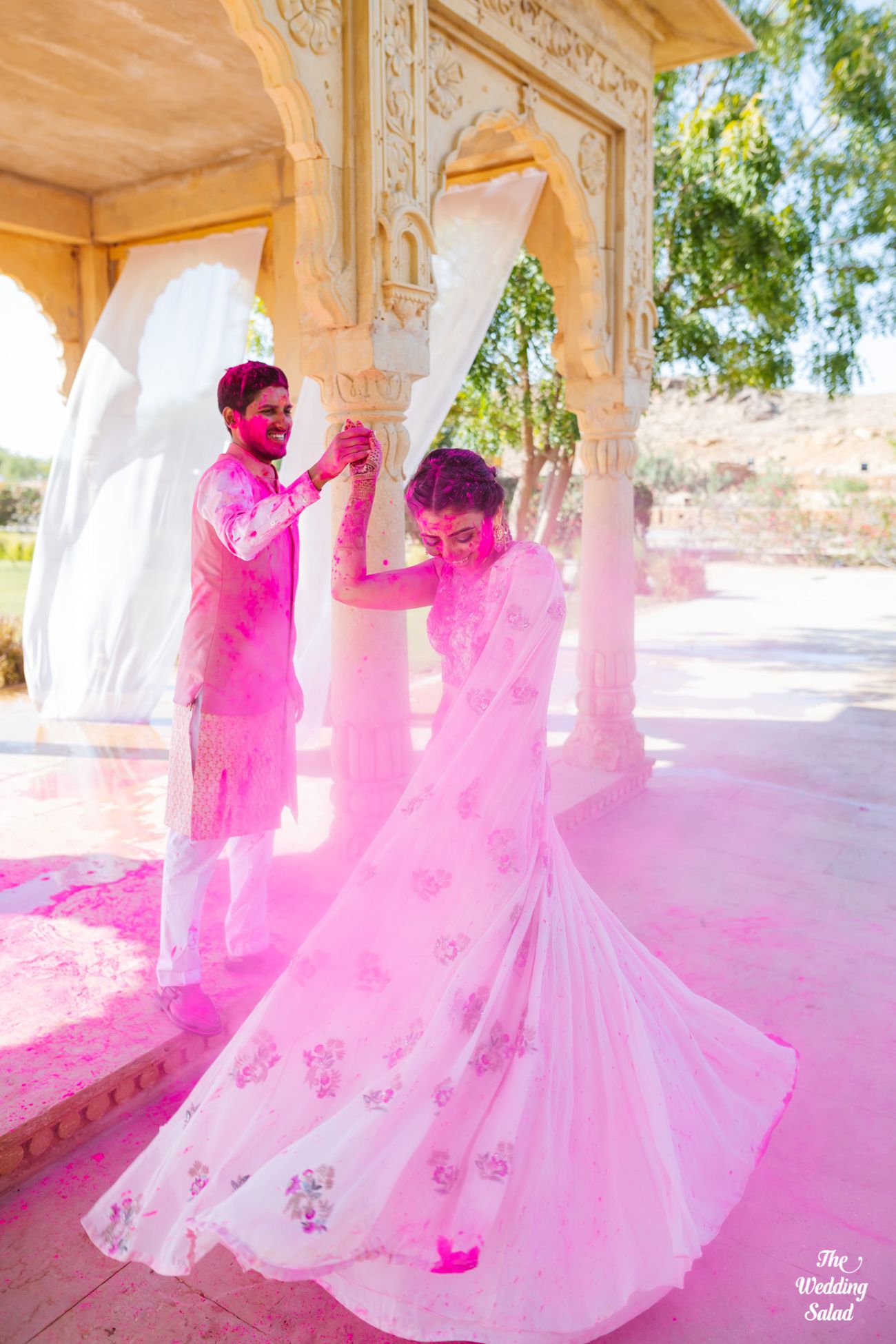 Image via @TheWeddingSalad 
It is literally a no brainer that a holi themed wedding party is bound to be a fun and vibrant affair – whether it is your haldi ceremony, a sangeet or even your pre – wedding photo shoot! So, do me a favour and let's play Holi!
If you are still not sold on the idea, let me tell you another thing – the entire concept of having a colourful Holi themed pre – wedding party is still a fairly new idea, so if you were to incorporate this 'Holi ke din' vibe to any of your functions then you will have the unique opportunity of doing something zara hatke and raising the bar high up for other couples planning on tying the knot!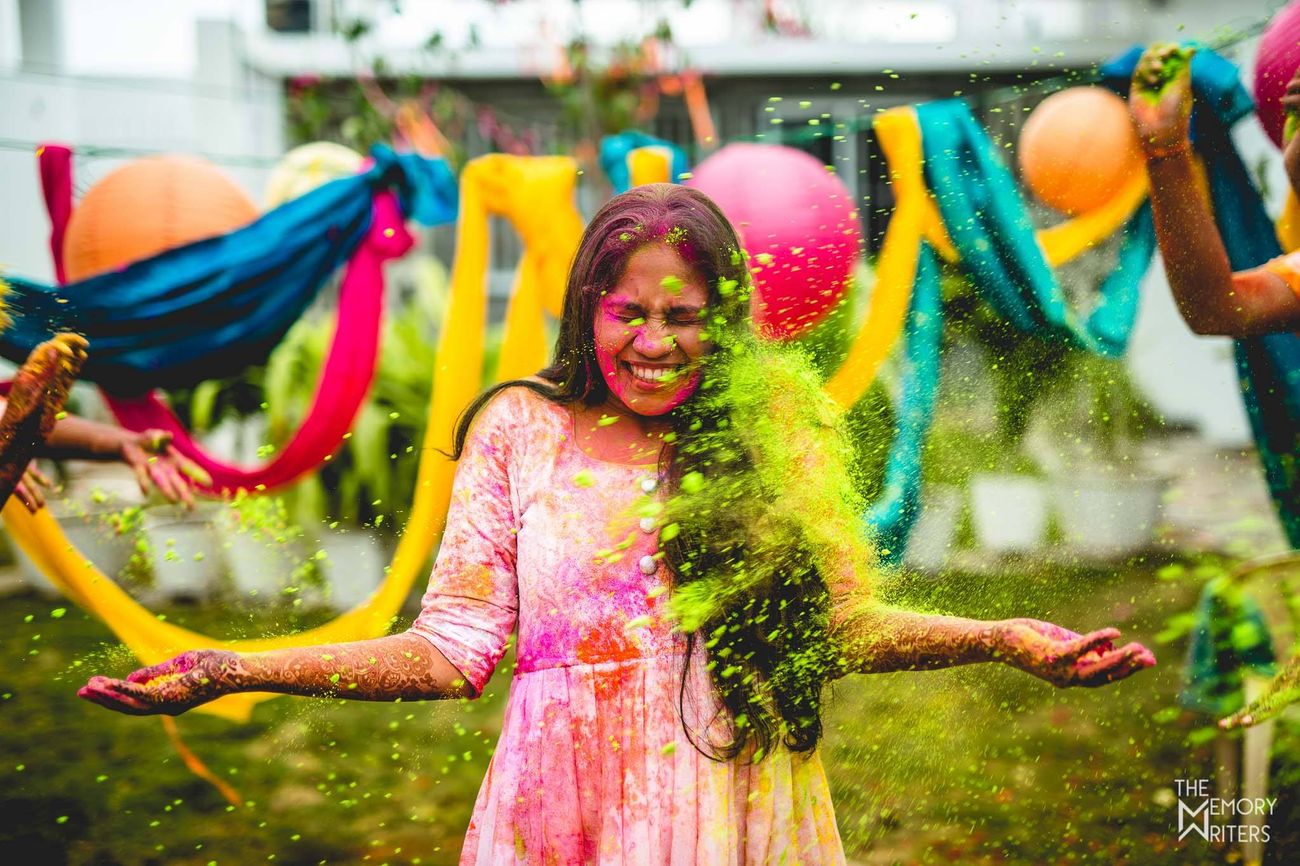 Image via The Memory Writers★ 4.8
Besides, anything remotely to do with holi is bound to be fun and if you mix the craziness of a wedding in this, then you have created a fool proof plan of mauj, masti and dhamaka (results guaranteed, I promise!)
An excellent case in point can be that of the fashion blogger, Masoom Minawala, who had a holi themed cocktail party to kickstart her wedding celebrations and a lot of people followed suit.
Even through the pictures, you can definitely get the vibe of the party – pure and unadulterated fun! And the best part about all of this, you get to worry about going all out on one less outfit, since your motto should be of old is gold! If you don't believe me, then do look up just how popular this theme is slowly becoming!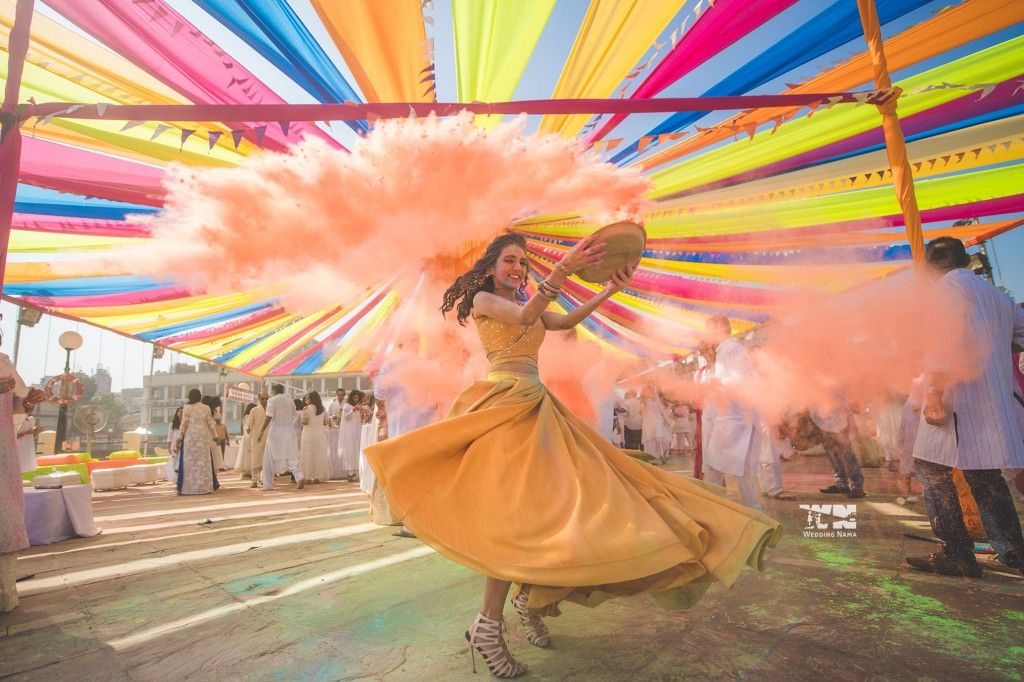 Image via WeddingNama★ 5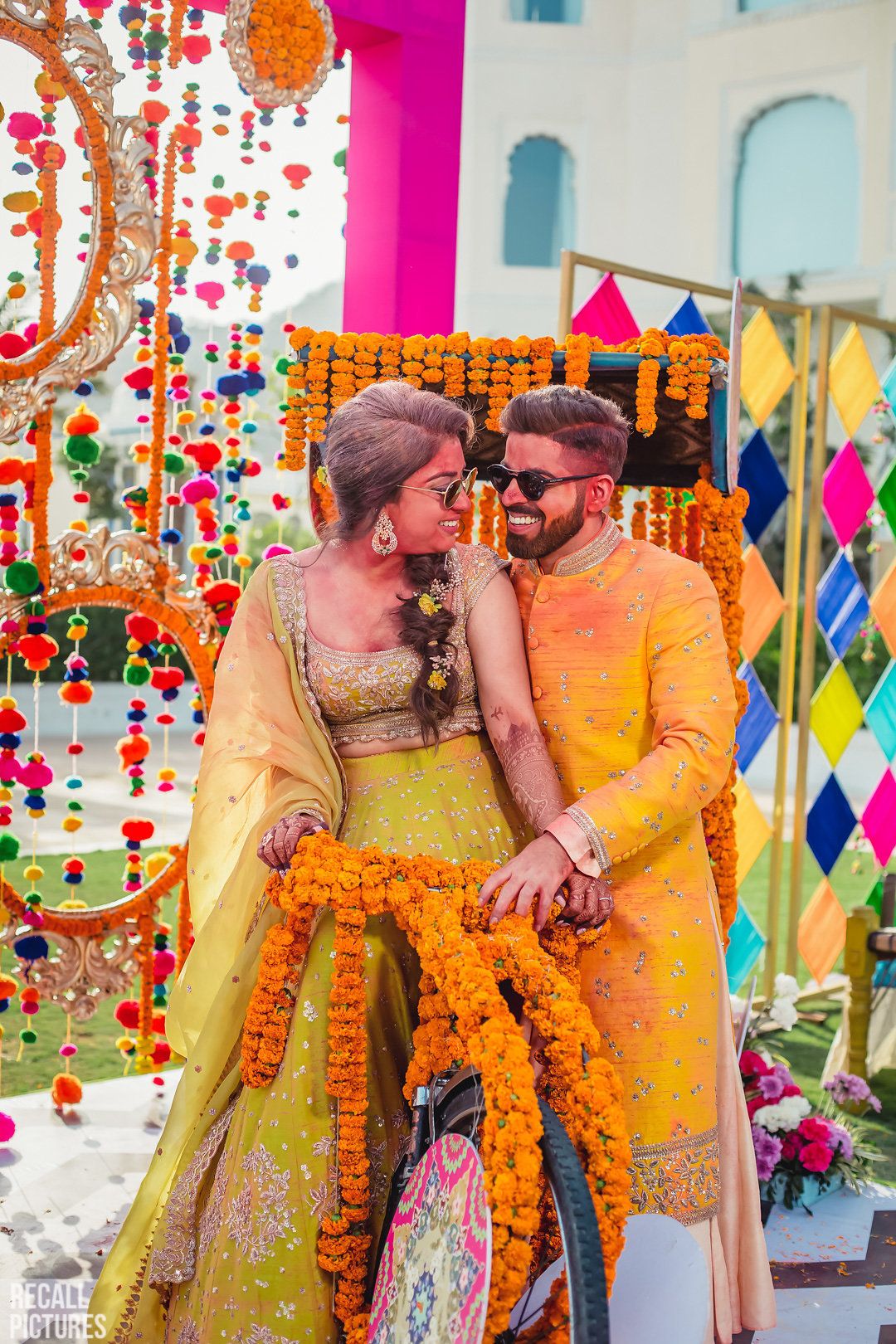 Image via @RecallPictures
Are you going to go with the Holi trend for your wedding?