#Trending: Jharokha Designs in Bridal Mehendi!
BY Sakshi | 05 Mar, 2018 | 3569 views | 1 min read
So Mughal themes, especially modern Mughal themes are majorly trending for weddings these days, and here's one small little detail we noticed, that we really liked! Bridal mehendi with jharokha designs- a jharoka is basically type of overhanging enclosed balcony used in architecture in olden times. Not only did they look super pretty, but they had the queens and princesses usually looking out of them- so it all looked very pretty! We are now seeing bridal mehendi designs with them, and we think it's a super pretty concept and design! Take a look for yourselves!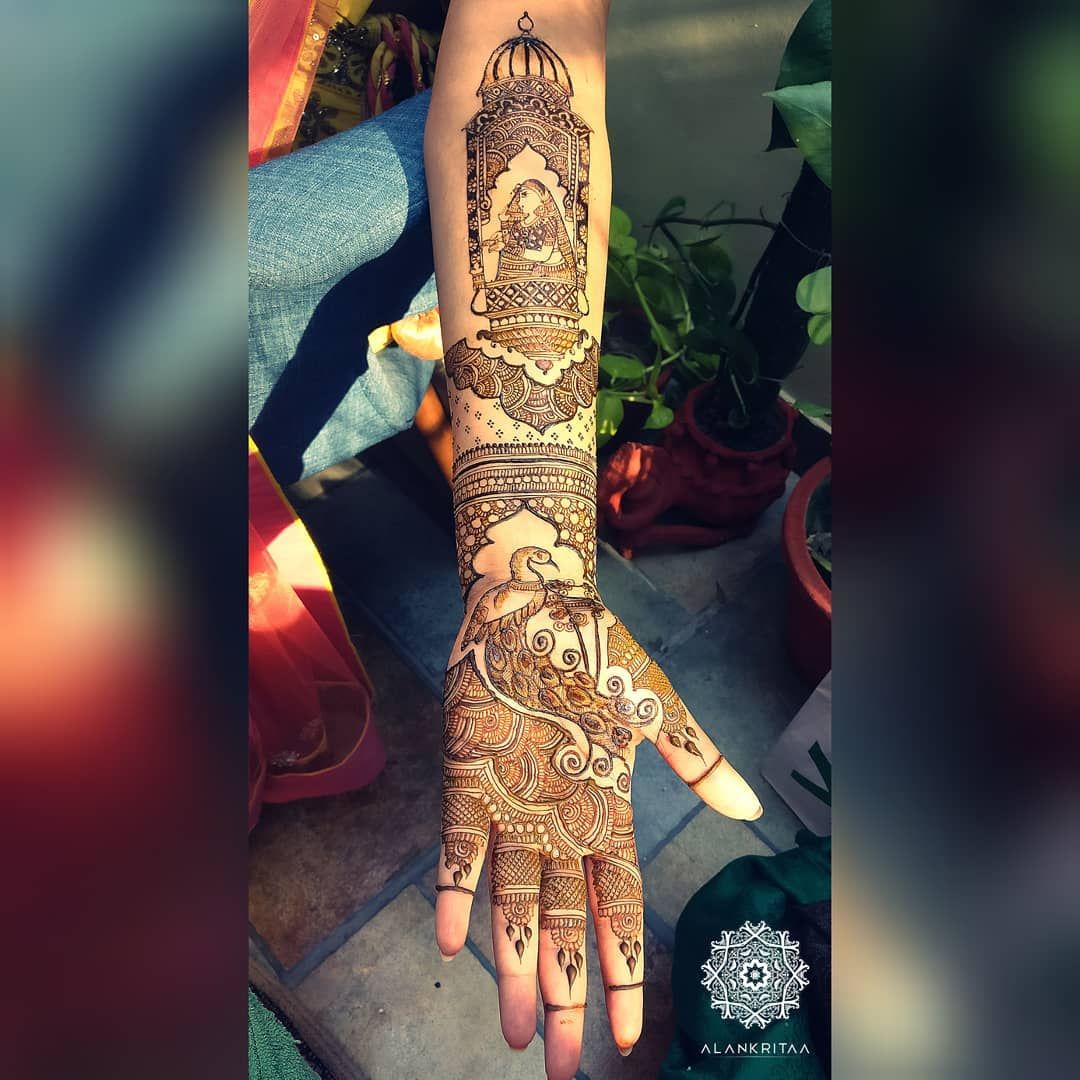 Image via Alankritaa★ 4.9  
Super pretty and regal, right? Not only the bride, but there are cute half and half kind bride and groom designs that can be pulled off with this theme too!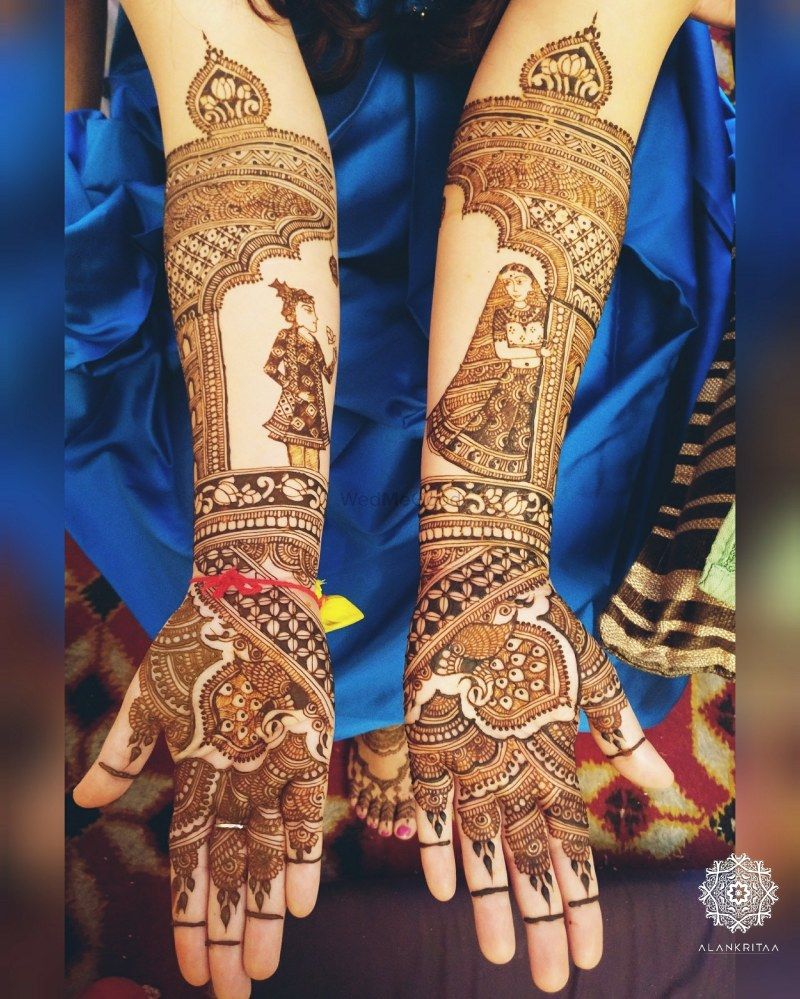 Image via Alankritaa★ 4.9  
We also love this one, which has the jharokha design in the centre of the palm and it has been left empty like a window- so creative and pretty!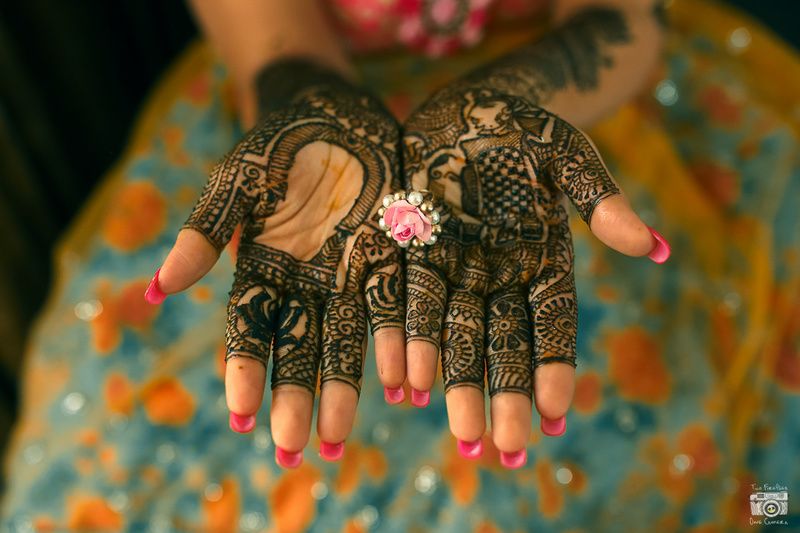 Image via Ashmeet & Onkar (Mumbai)
So, is this a trending new design you'd like to try?
ALSO READ: Fresh New Ideas To Photograph Your 2018 Bridal Mehendi!