#Trending: Messy Braids Are Making The Loudest Noise!
BY Anupriya | 25 Jul, 2020 | 3445 views | 3 min read
Wanna know what makes our job worthwhile? Brides when sassy & braids when messy!? And while our brides are forever brimming our photo galleries with sassiness, we felt the need to level up our game with a dose of messy (read classy). So we got you some bridal braids that are curly, wavy, and a tad bit pretty. These loosely-tied stunners look way dreamier than their usual counterparts, especially with those beachy waves purposely pulled out from the sides. Excited much? Then scroll down and put these messy braids on your radar.
This uber-chic braid which is doing the rounds on the internet!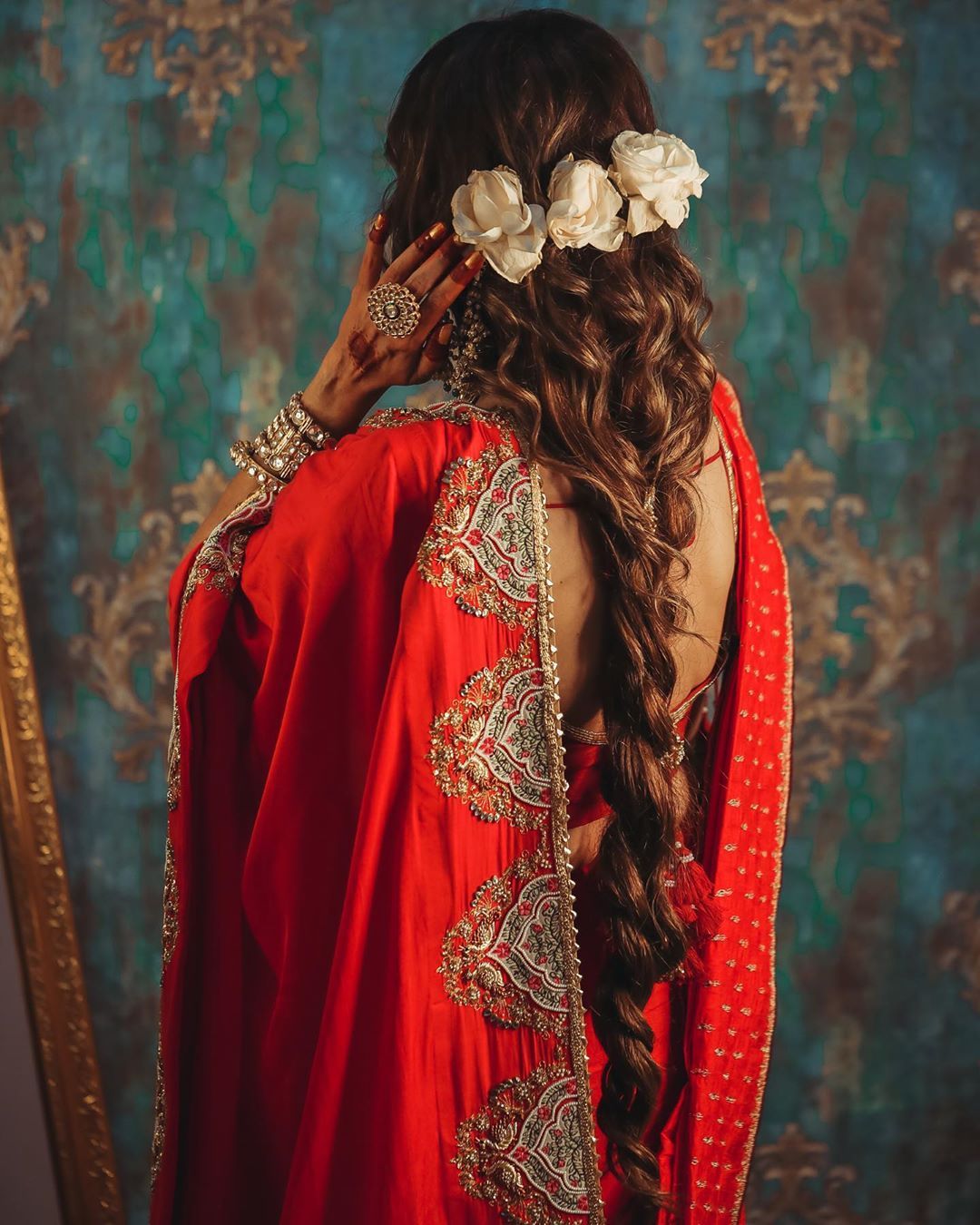 Image via Sejal Savaliya★ 5
If you've got long hair like her, you definitely gotta give this one a try! It's a unique blend of messy, wavy and all things pretty. Plus those fresh white flowers are adding a touch of retro to the whole look of it!
This messy braid with loosely intermingled strands!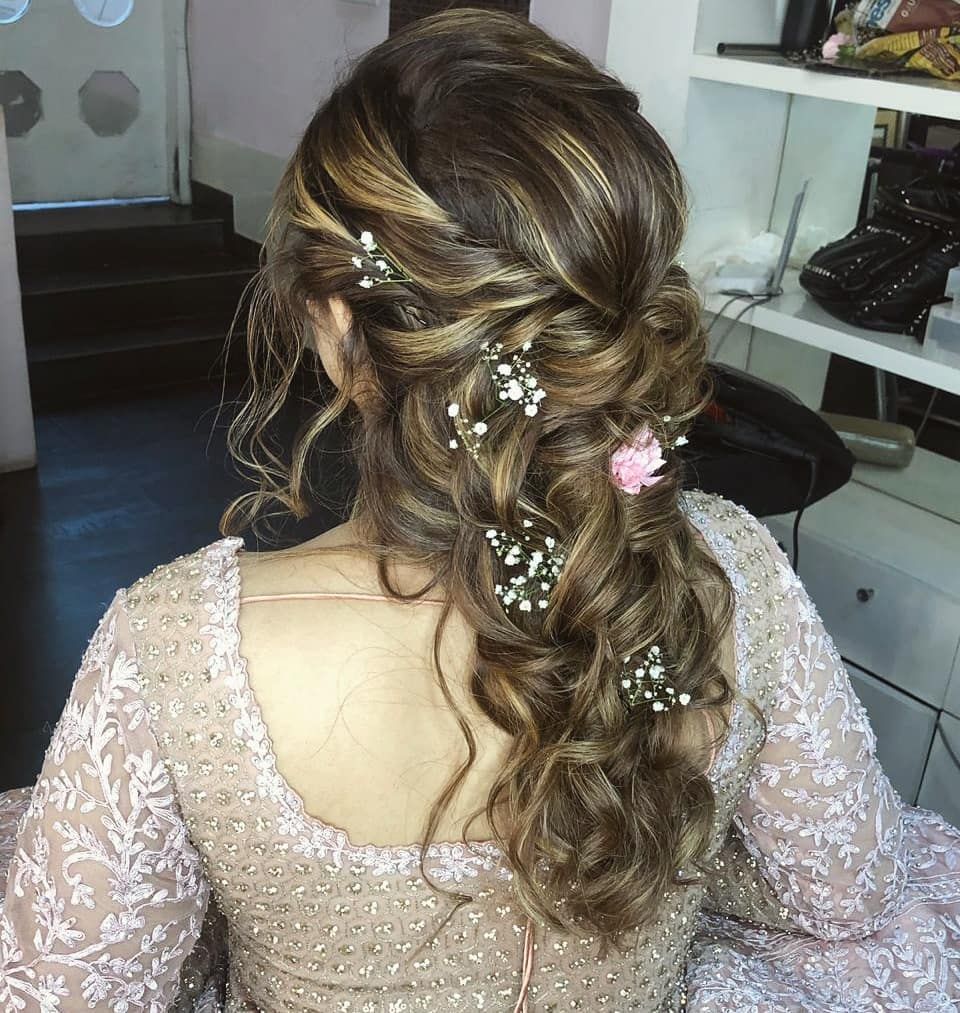 Image via Reba Khan
Look how those dainty baby's breaths & pink carnations are adding the perfect finishing touches to this beauty.
Messy yet elegant, this braid is perfect for Mehendi!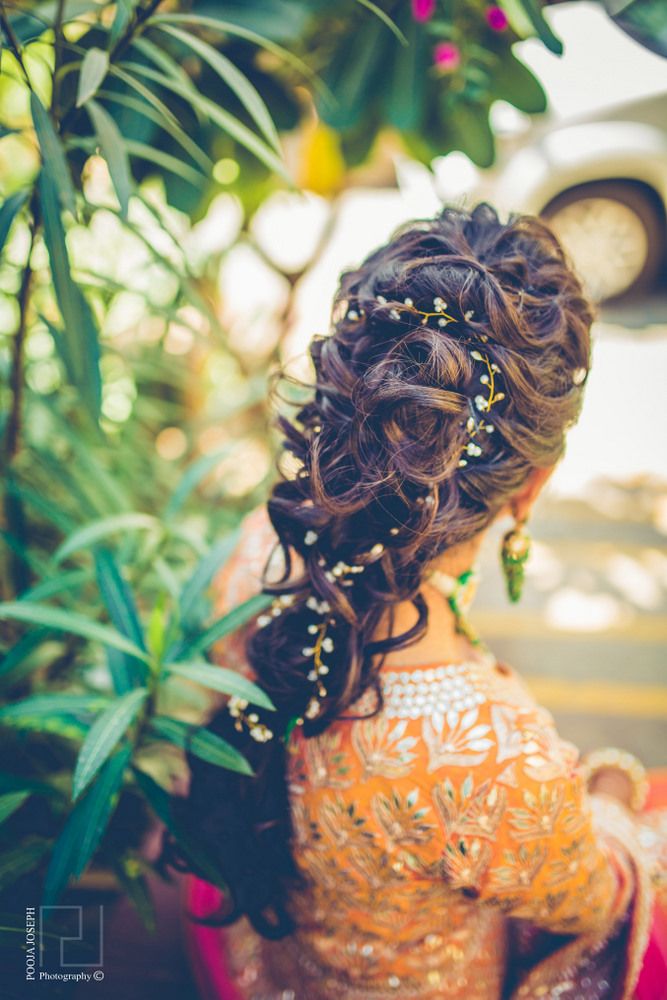 Image via Pooja Joseph Photography★ 5
You need to have some real skills to set those messy twists and turns into a beautiful braid, and the hairstylist clearly did a great job here!
Here's one braided hairdo which looks apt for voluminous hair!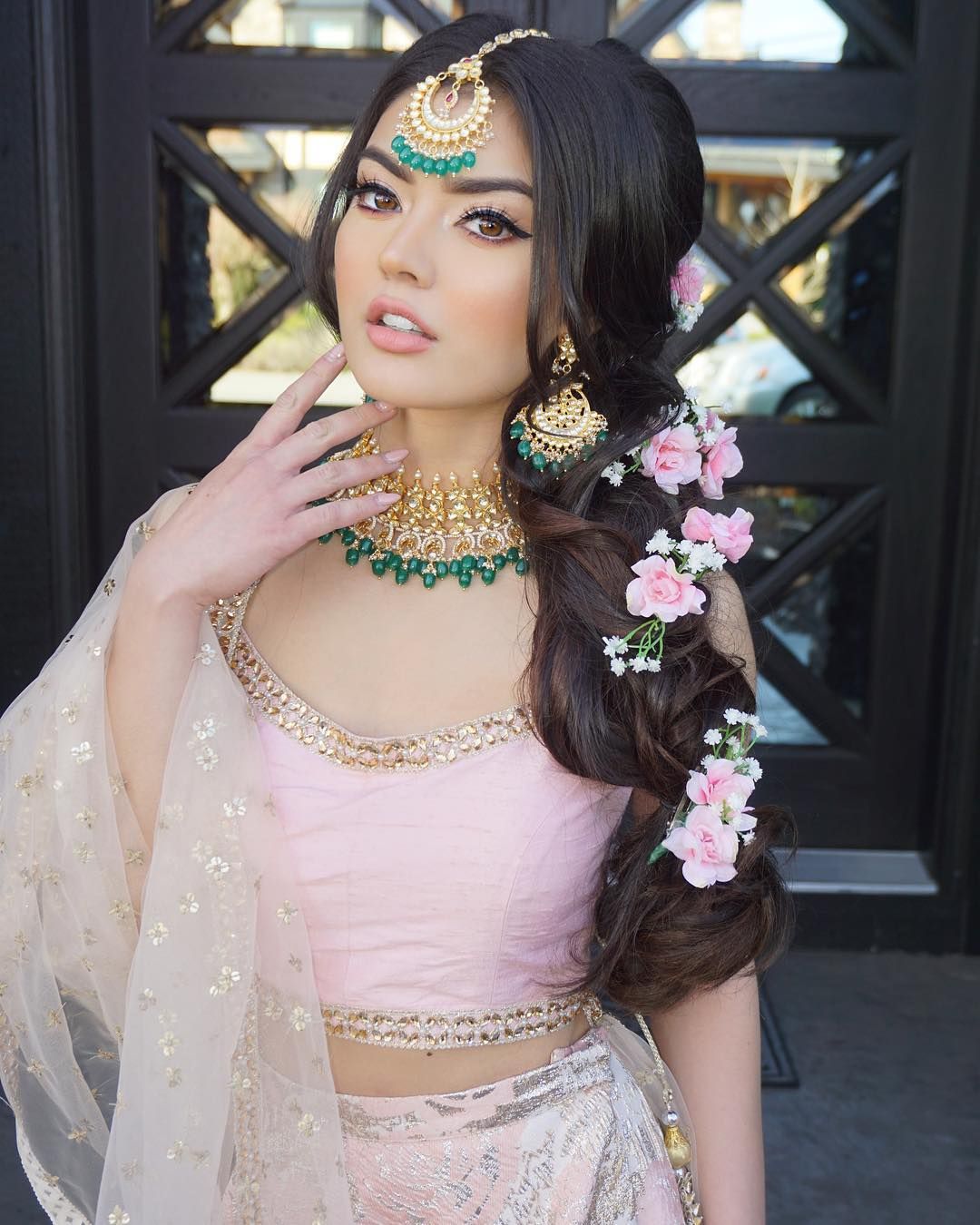 Image via Blue Rose Artistry ★ 5
Give those voluminous locks a messy look by loosely tying them into a side braid. Wrap them around with your favorite flowers, and you're all set to make a statement!
This one that is partially open and partially tied!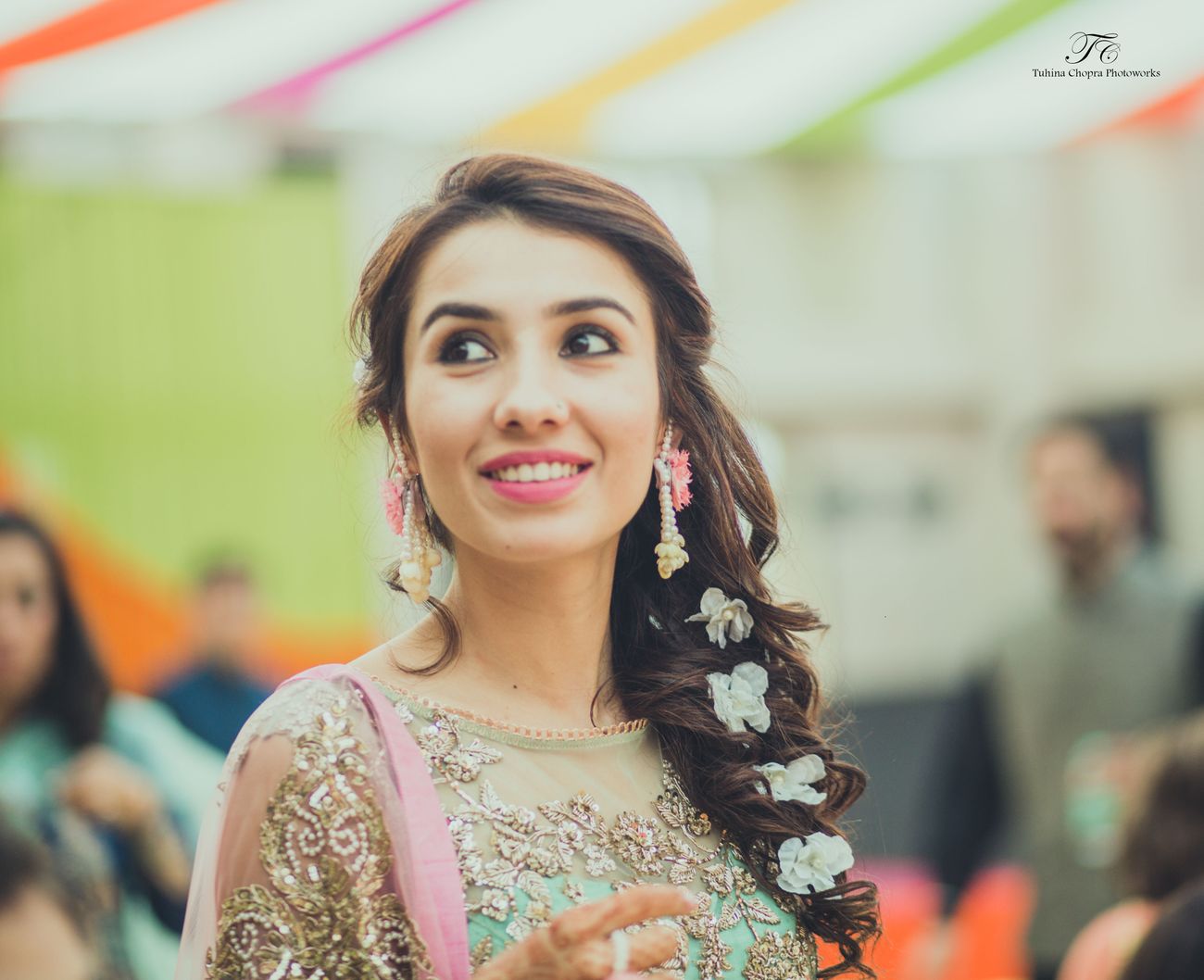 Image via Tuhina Chopra Photoworks★ 4.9
Can't decide if you want a braided hairdo or an open one? We found an ideal fix for you in this loose & messy bridal braid!
A side braid is always a great idea!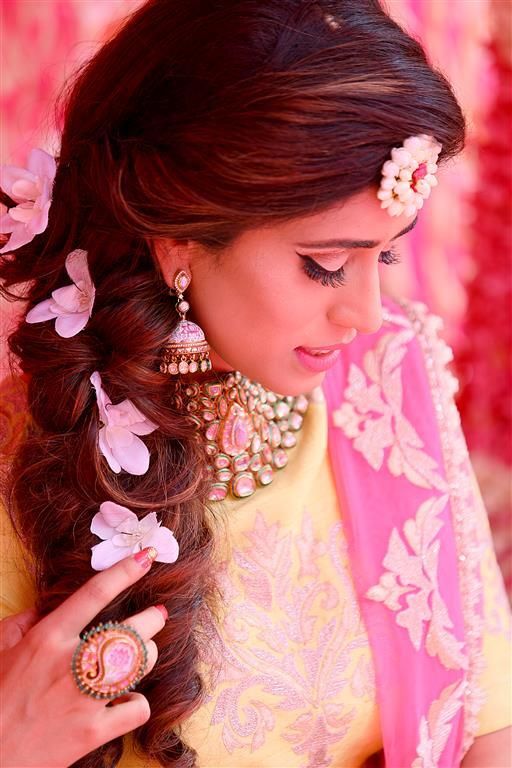 Image via Vivek Vikas Photography
When opting for a floral braid, don't forget to pick those matching blooms!
This waterfall braid got us hooked at the first glance!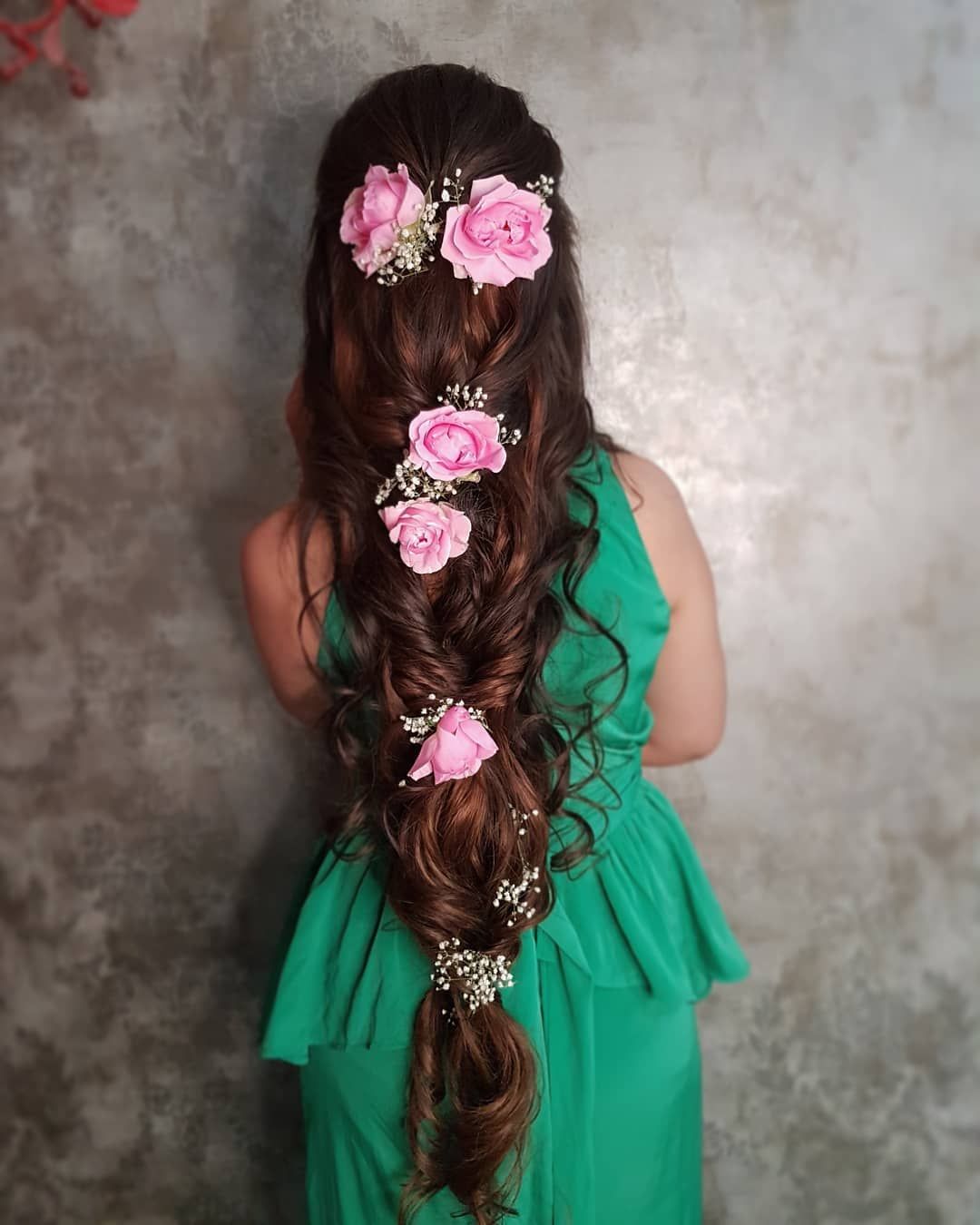 Image via Sejal Savaliya★ 5
Boho brides, take note: This cascading floral braid is sure to lend some princessy feels to your bridal look.
This one that looks like a showstopper from every angle!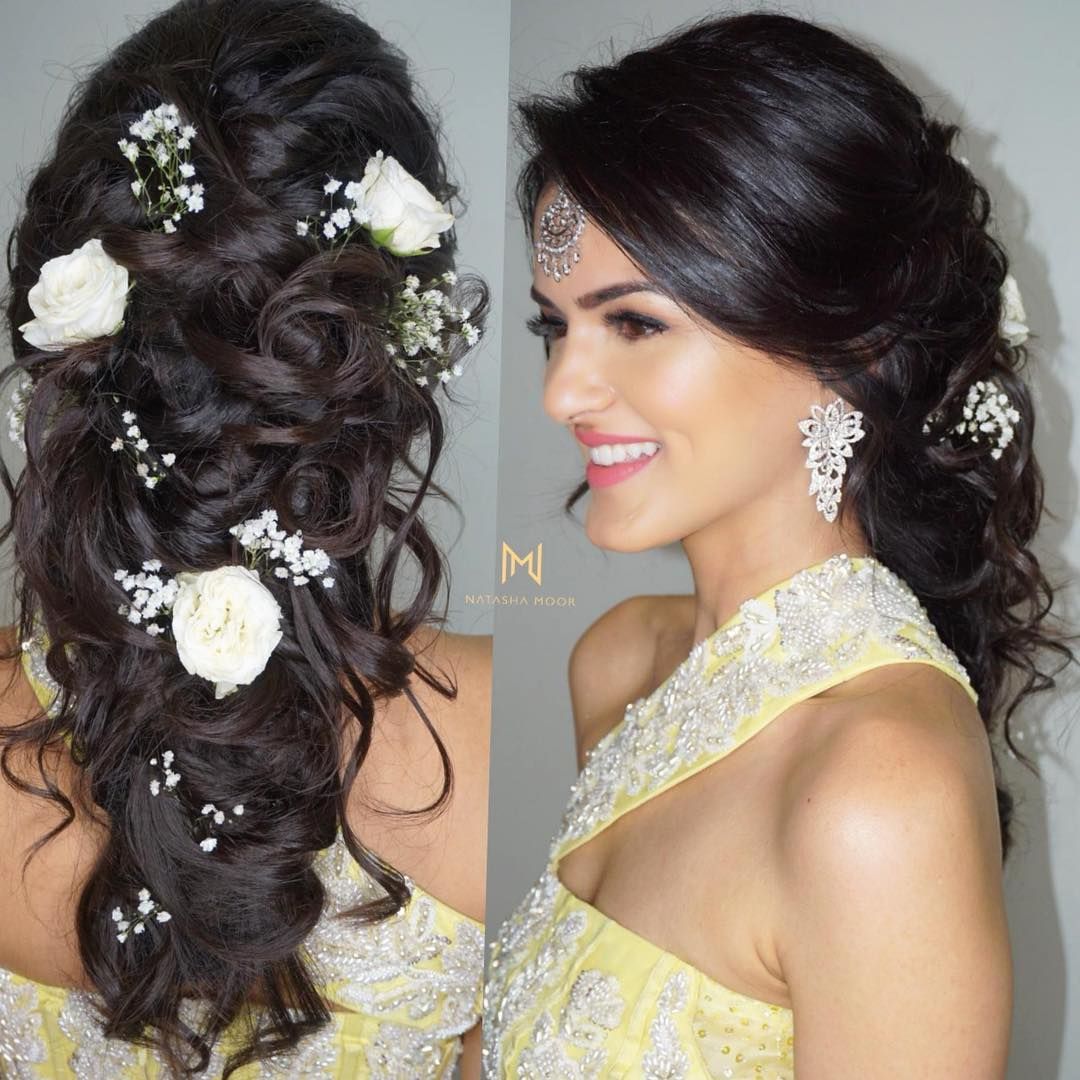 Image via Natasha Moor
When you are a fashion-forward bride, you ought to pick a hairstyle that screams your personality. And this one right here is pure goals!
Another gorgeous side braid for the win!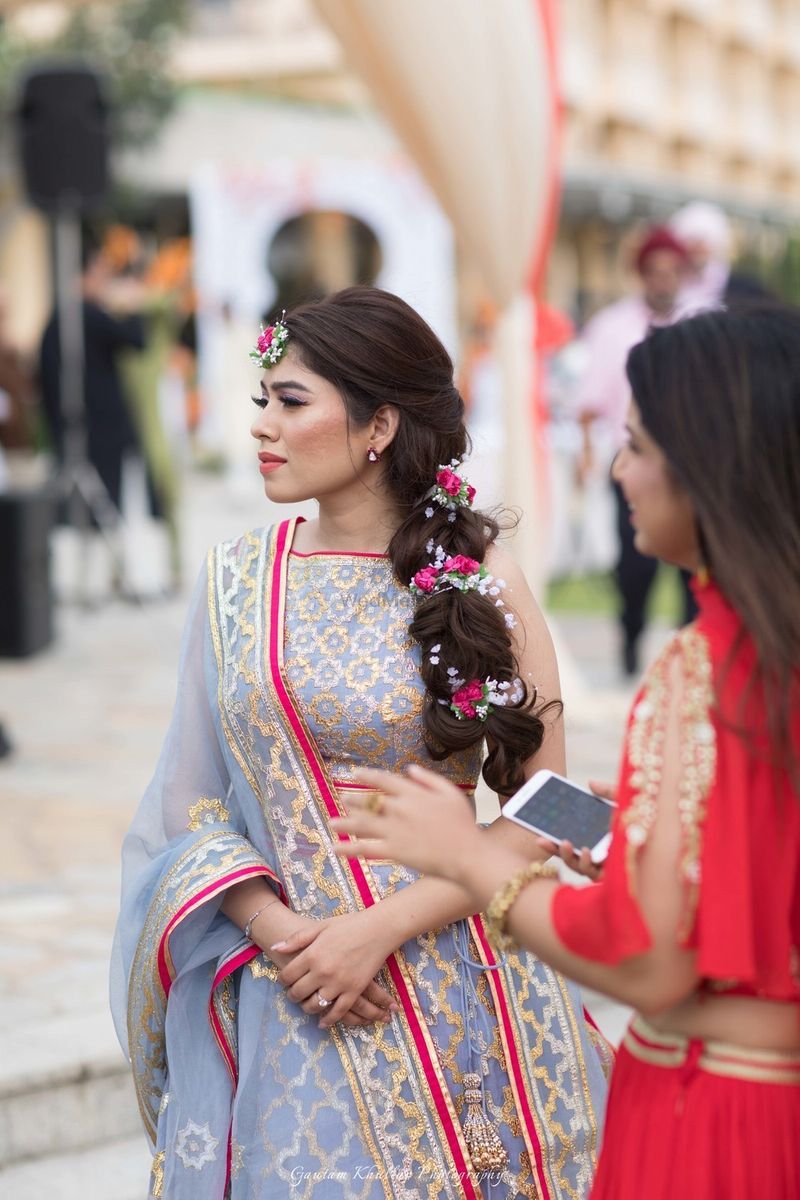 Image via Gautam Khullar Photography★ 4.8
We love a messy braid, especially when it features bohemian hints and vivid flowers.
When you let those messy waves do all the talking!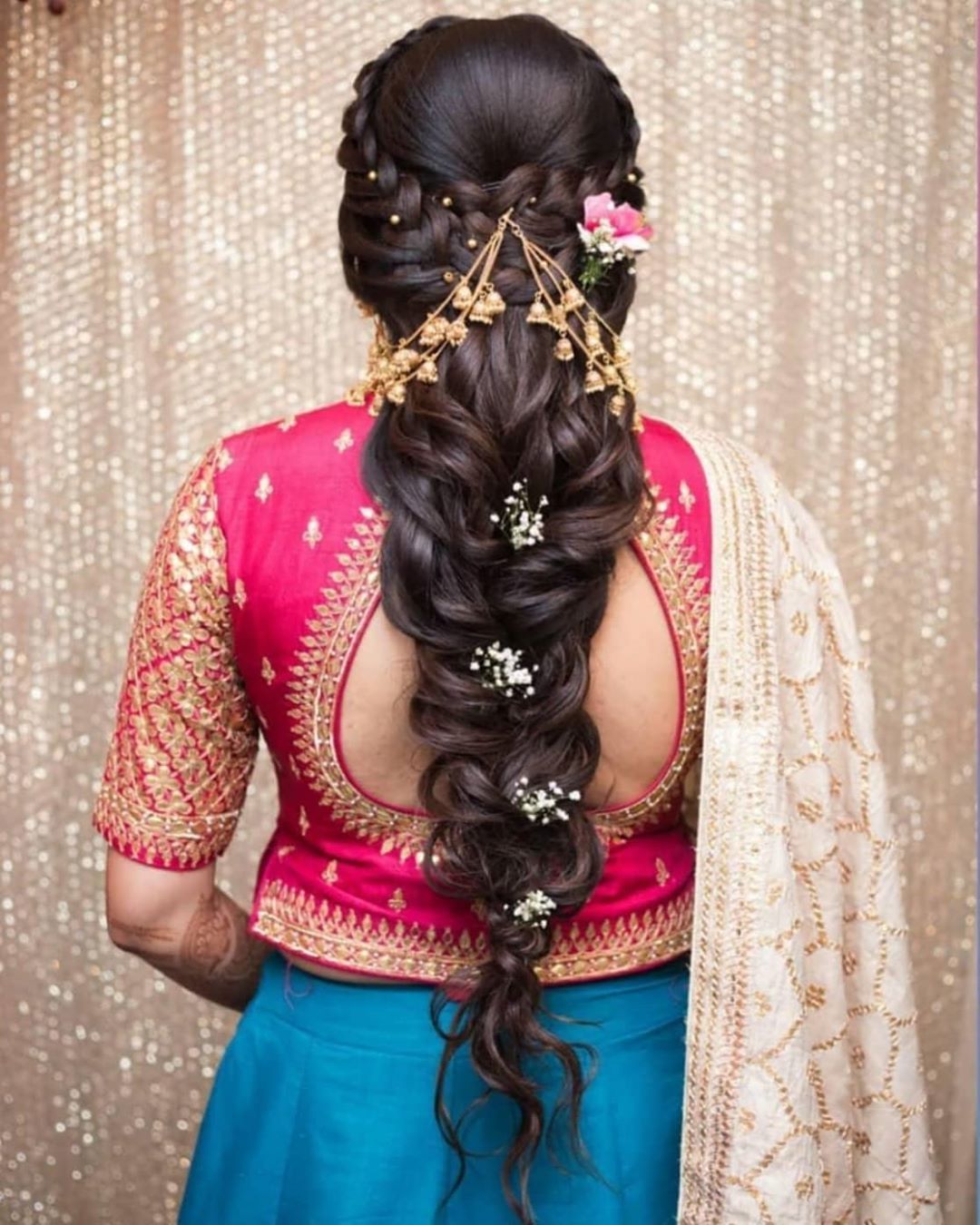 Image via Orange The Salon★ 4.6
Now this is what you called a perfect mix of traditional and modern! Do you like this messy braid as much as we do?
This cascade of curls is simply stunning!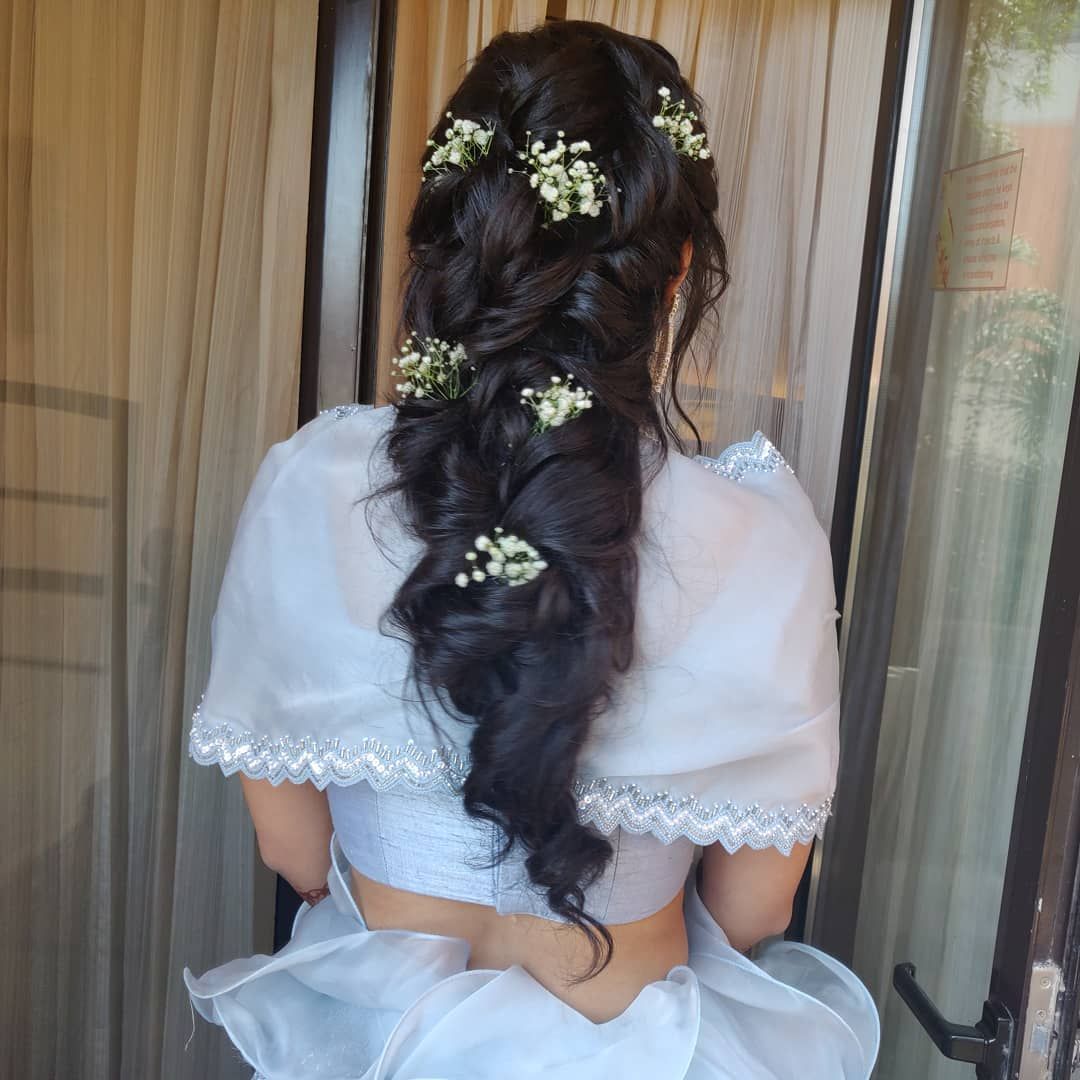 Image via Reba Khan
Baby's Breaths always add a hint of quirk to an already quirky braided hairdo, and this picture is proof!
This one fit for a Disney princess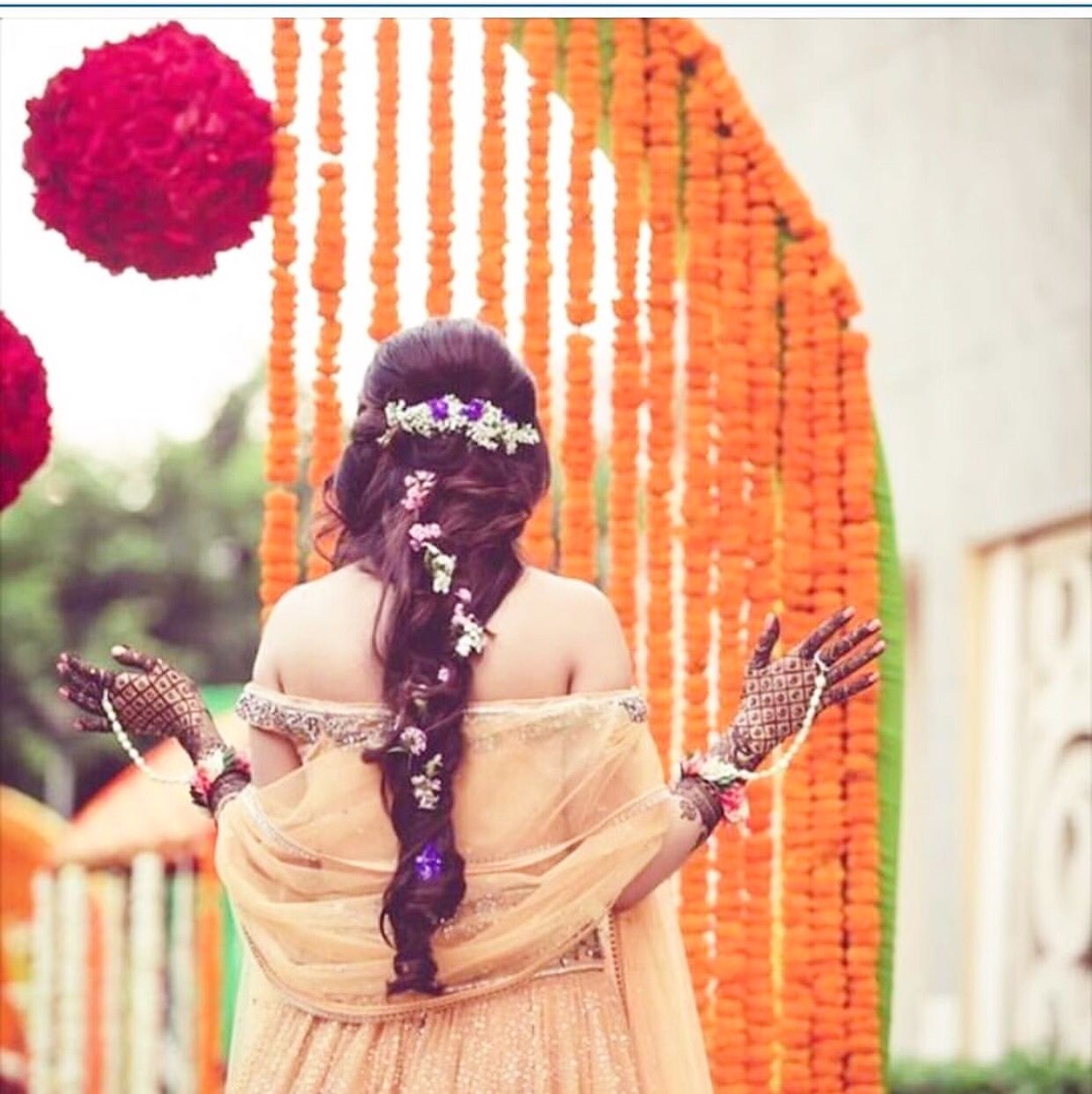 Image via Misha Vig Makeup Studio★ 4.9
Everyone loves a braided hairdo, but we're especially into this messy one woven with utmost perfection!
Yes, yes, yes. These messy braids are everything! Have you bookmarked your favorite one yet?