#Trending: Palki Kaleere For The Modern Bride!
BY Sakshi | 31 Aug, 2018 | 1722 views | 1 min read
We love brides who stand out, especially when it's a small detail which can be easily missed, but it's important enough that you take notice! So we came across one of our recent WMG brides, who wore interesting kaleere we had never seen before! They had a different shape- more geometric unlike the round kaleere we usually get to see! Interesting, and pretty new! And yes, these are 'palki' shaped kaleeras- notice the tiny little handles on them too!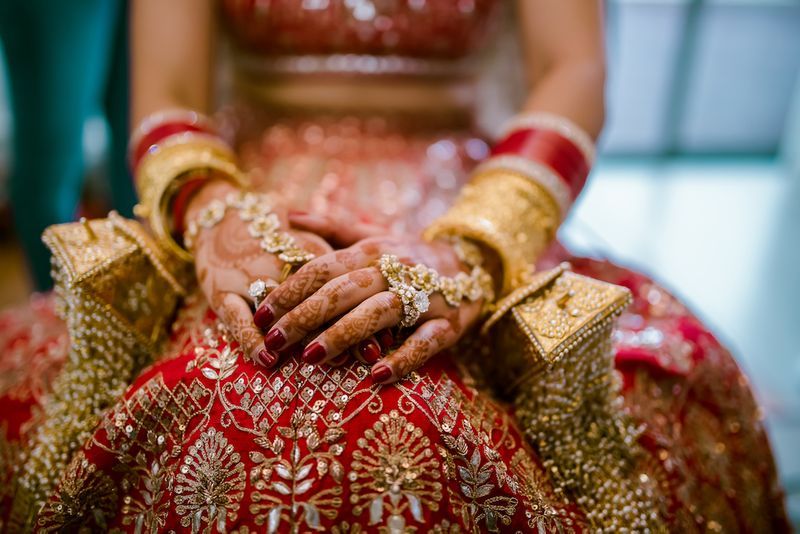 Pretty right! And they look pretty unique too! See how they really stand out as well!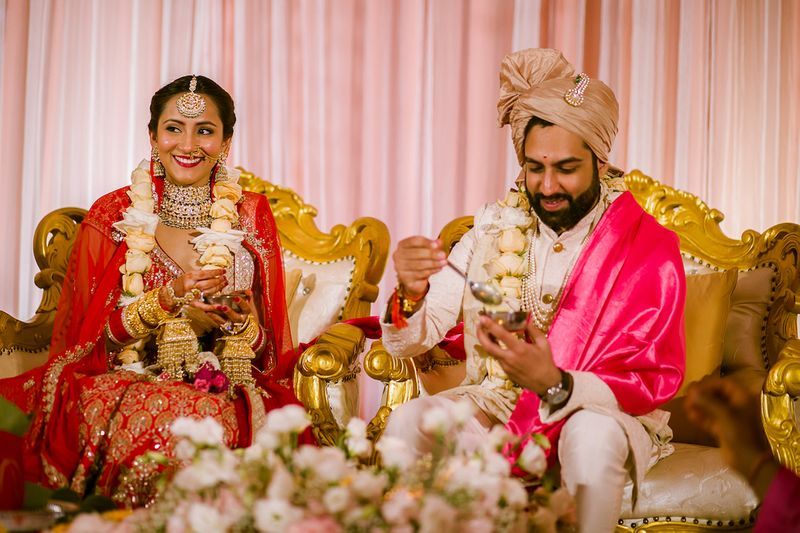 We featured one of these pairs in our recent bridal buys too, and if you want to get a pair, then Ra Abta By Rahul★ 4.8  has them in this gorgeous design with some pretty detailing!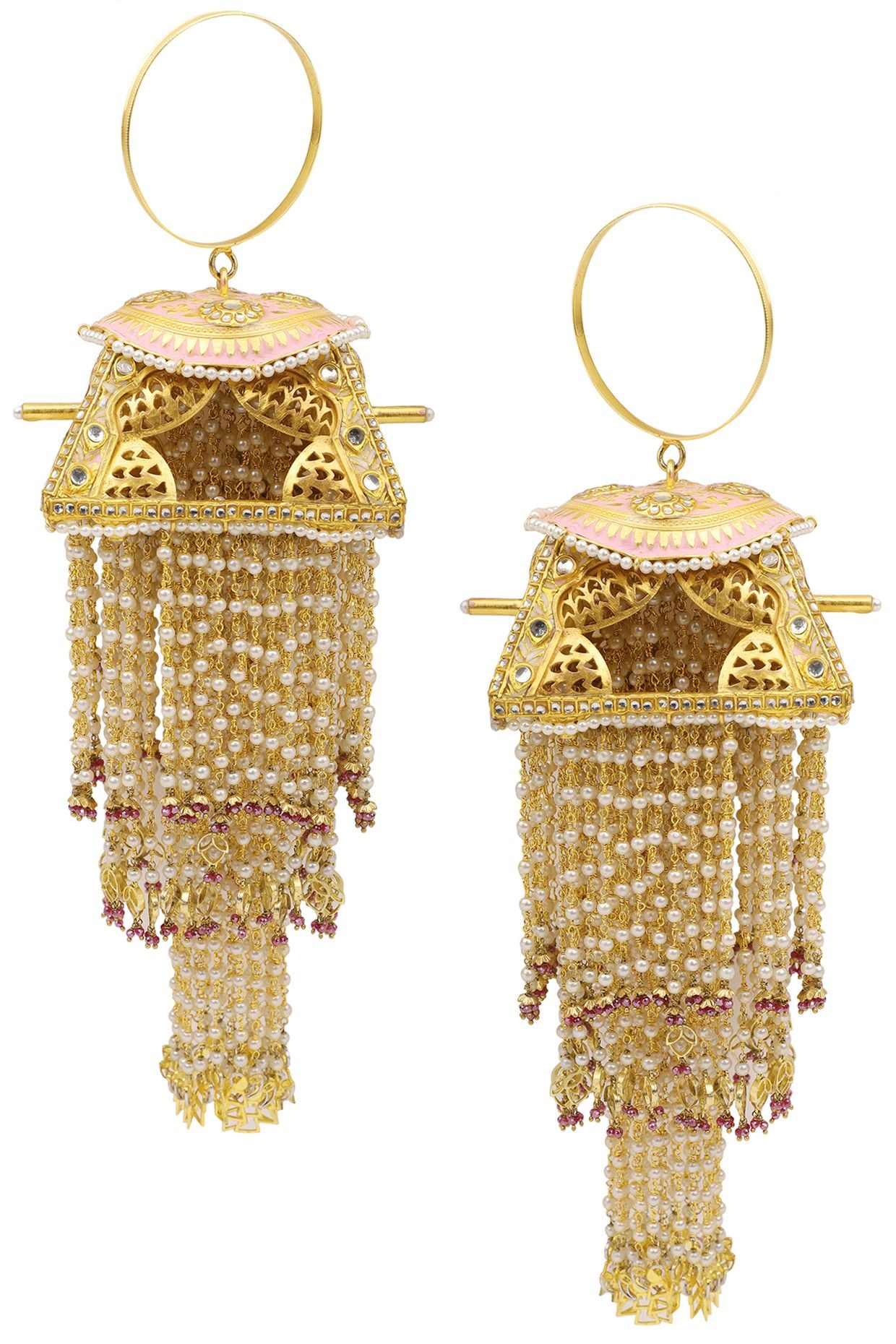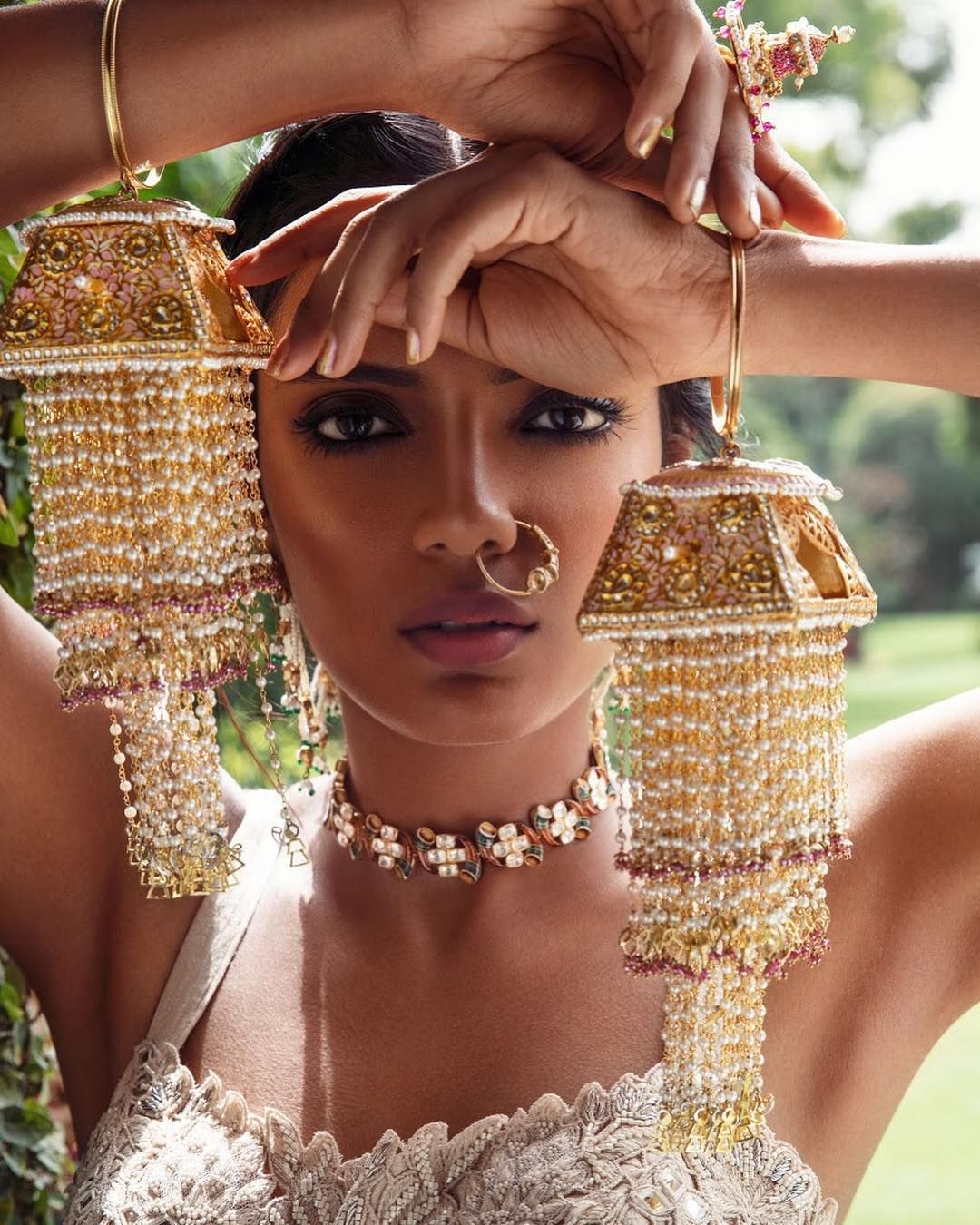 You can buy them on Perniaspopupshop for Rs 48,500.
ALSO READ: Brides Who Wore The Prettiest Customised Kaleere!