Tricks to Make your Bridal Lehenga Feel Lighter! * Don't Forget, Summer Is Here!
BY Sakshi | 23 Mar, 2017 | 20408 views | 4 min read
If you're having a fun destination wedding with a lot of walking and shimmying, the last thing you need is a 30 kilo lehenga that doesn't let you do that! Yup, most of the bridal lehengas you're gonna see are bulky and heavy, restricting your movement, but it doesn't have to be like that! Here are some cool ways to make your lehenga feel way more lighter and comfortable, some easy tweaks and designing tips!
1. The Lehenga Skirt
Here are some tips on how to make the heaviest part of the lehenga lighter- the lehenga skirt.
Reduce the can-can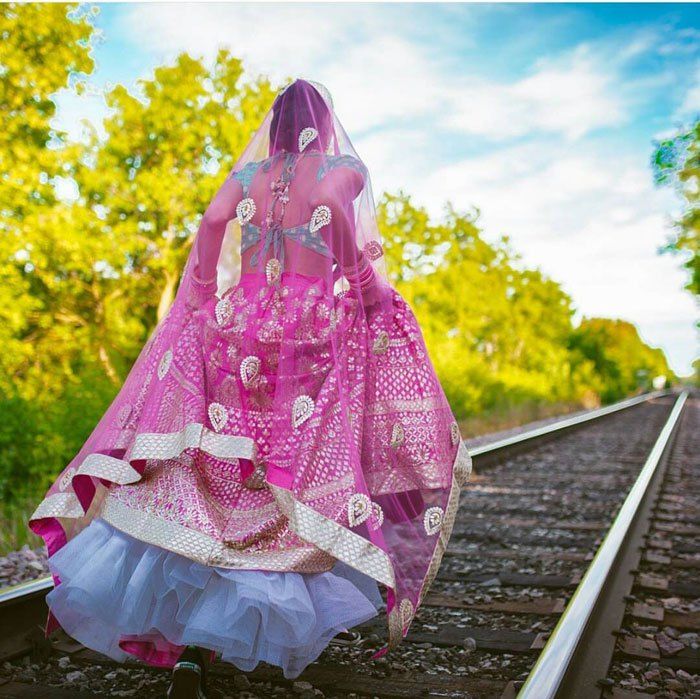 Image via Indian Street Fashion
You know, that fluffy thing that gives your lehenga volume? But a lot of it does restrict movement too! A lot of brides get more can can added to make the lehenga more voluminous, but if you're gonna have a lot of movement at your wedding or say, you'll be walking around on sand, get it reduced to a minimum!
Opt for light and airy fabrics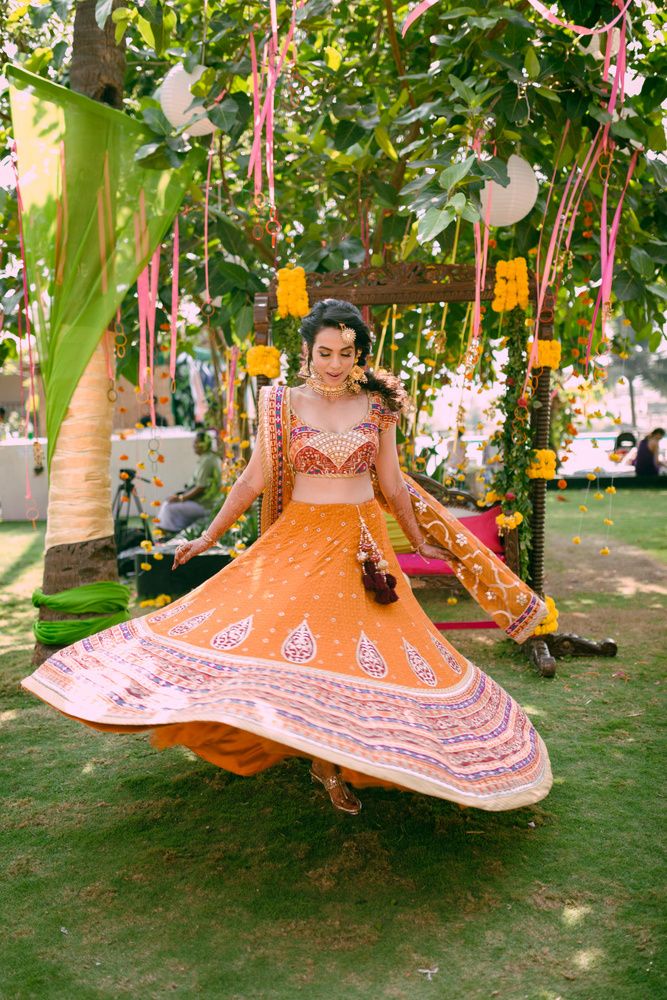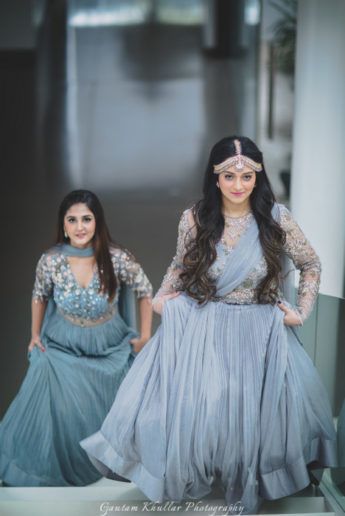 Image via Rohit and Rahul Lal Photography★ 4.8 ;Ridhi Mehra★ 4.6
While fabrics like net, georgette and chiffon are light and airy, velvet and raw silk can make the lehenga pretty stiff and heavy. So opt for flowy fabrics which will not hamper movement and make you feel super comfortable and light!
Keep embroidery to a minimum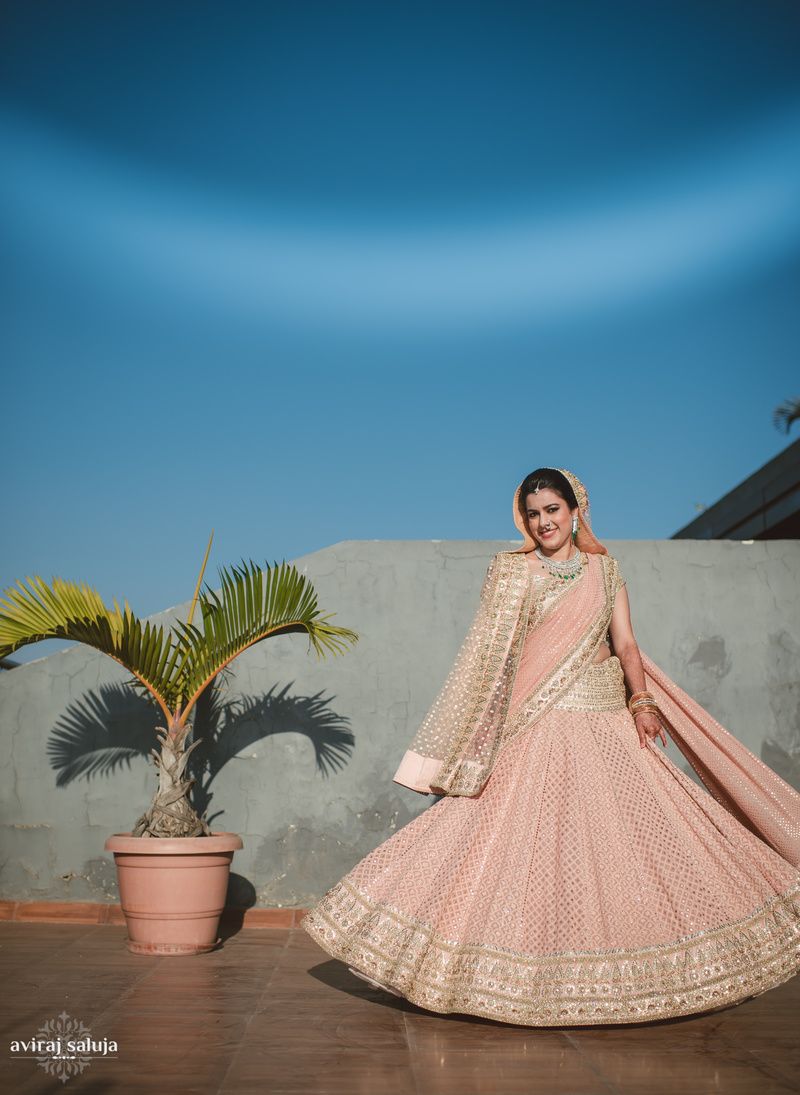 Image via Aviraj Saluja Wedding Photography
Make sure there are no heavy borders in the lehenga, it can cut the weight by a lotttt! There are loads of options available for lehengas that have no embroidery or simple work which still looks great!
Opt for fabrics that have character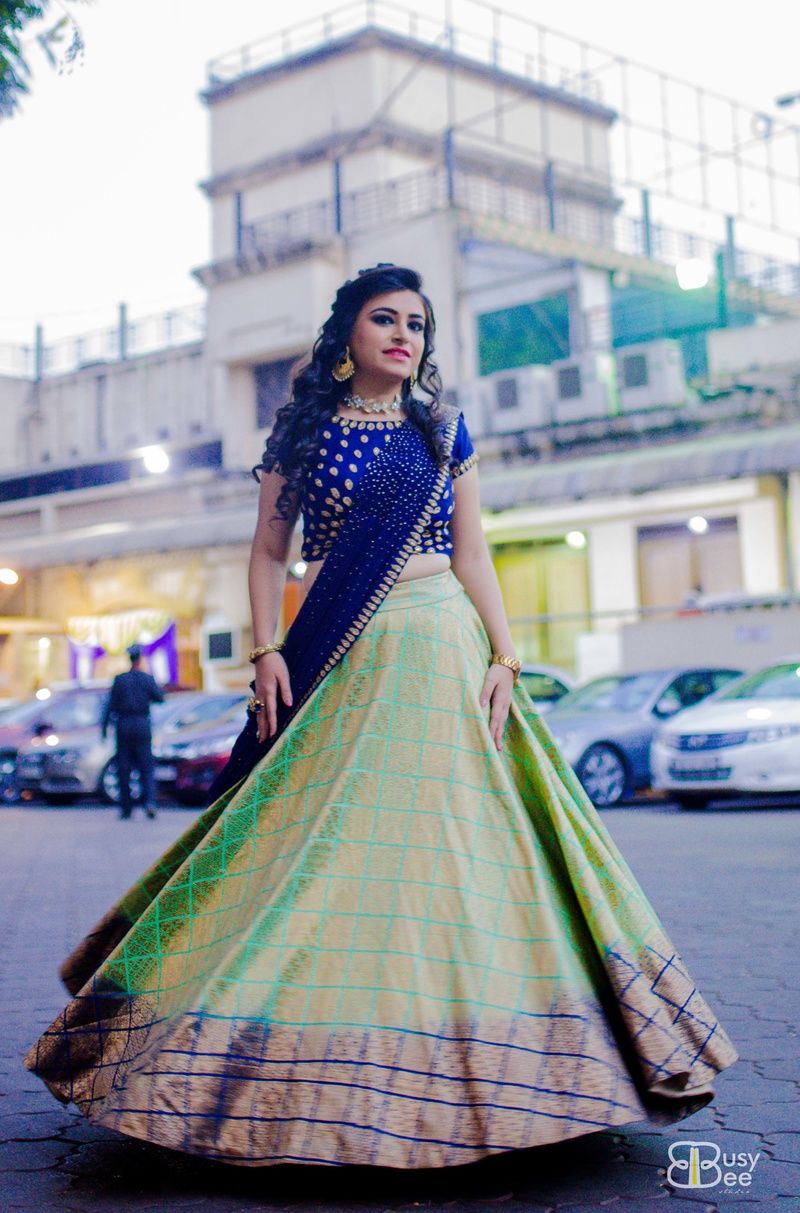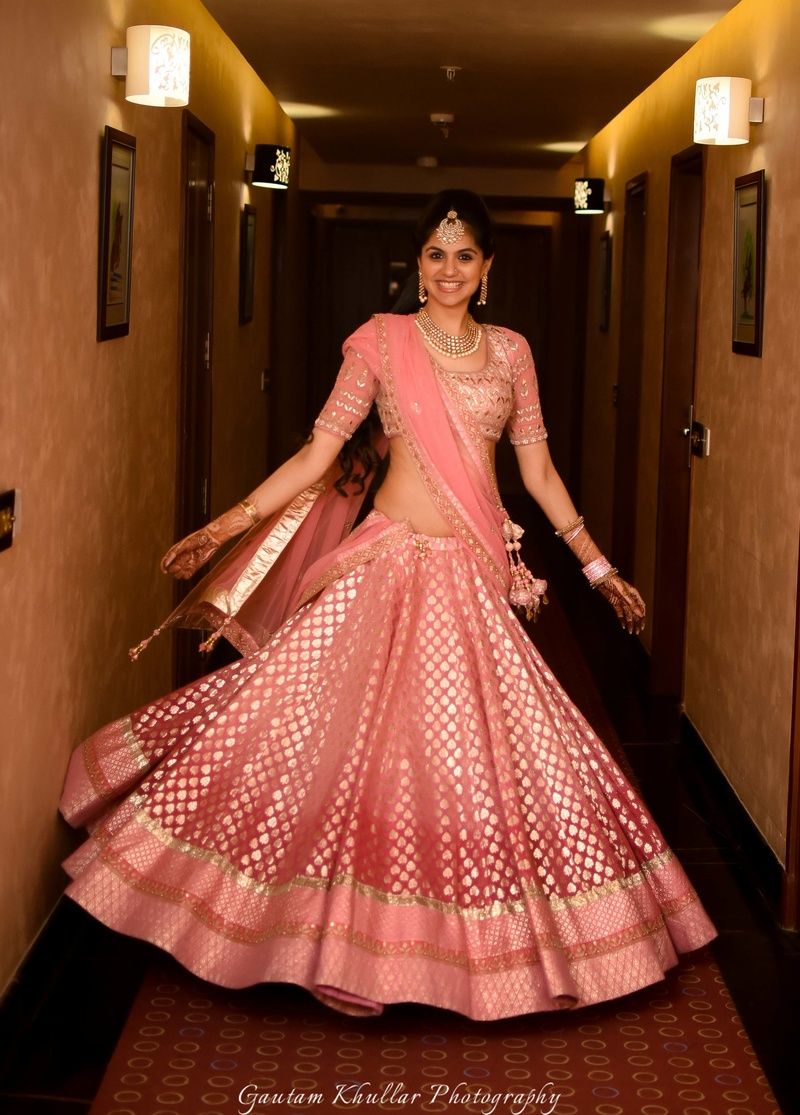 Image via Busy Bee Studio★ 5  Studio; Gautam Khullar Photography★ 4.8
Picking a lehenga which is ombre or leheriya is great, because then you dont need a lot of work or embroidery make it heavy, fabrics with character add a lot to the lehenga without adding on to the weight!
Opt for threadwork rather than zardozi work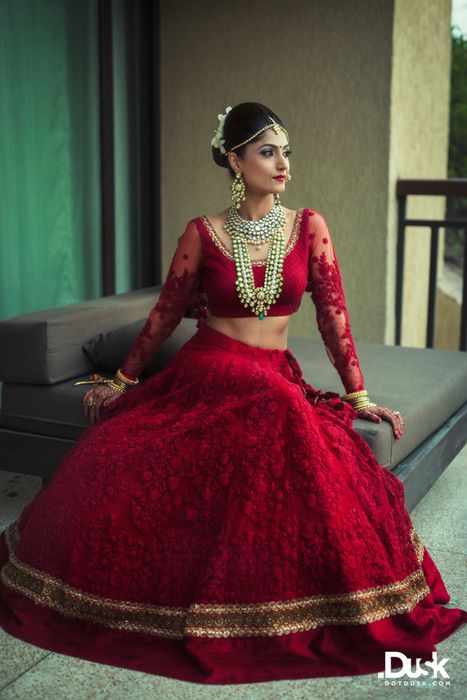 Image via DotDusk Studios★ 4.9
Just 'cz its a bridal lehenga, doesn't mean it has to be full of zardozi work! Threadwork also looks great when done right, and can make a lehenga look exceptionally pretty!
Butis look great, and super light!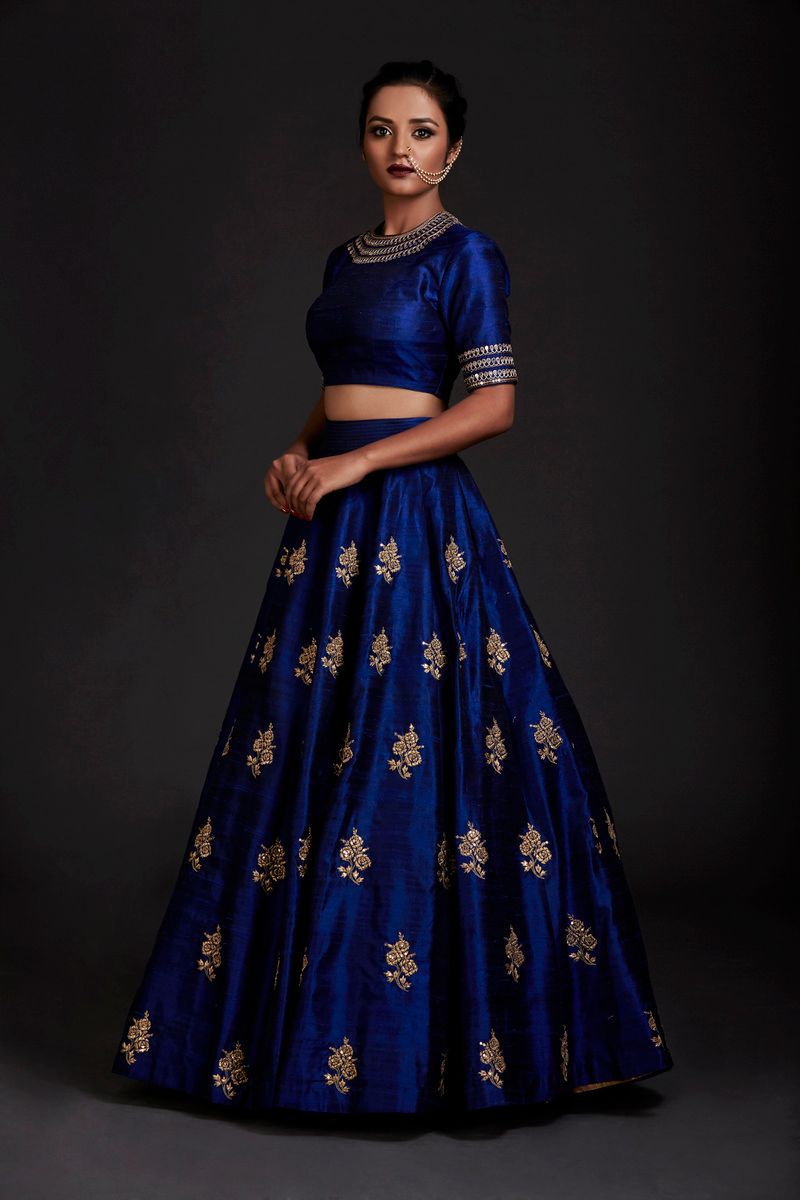 Yup, butis are a great way to fill up a lehenga while still keeping it light!
Get a lehenga without borders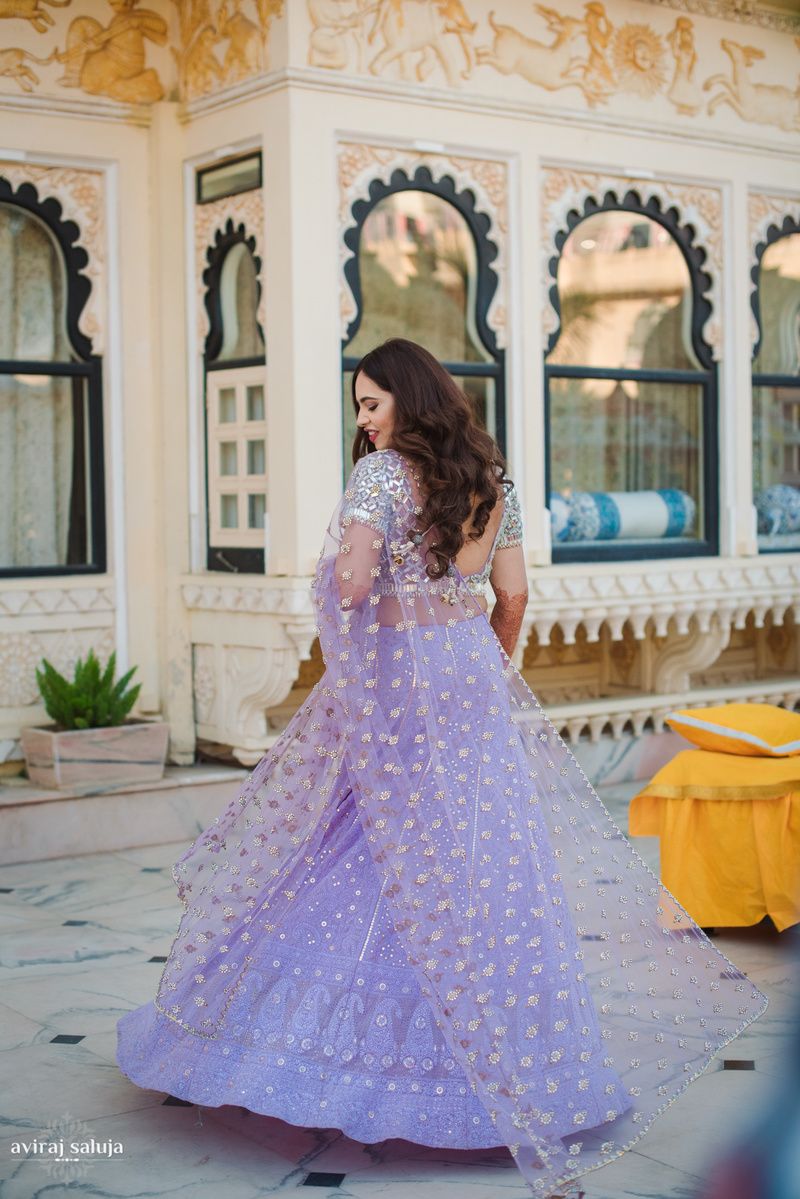 Image via Aviraj Saluja Wedding Photography
Borderless lehengas also look great, when offset with the right kind of work. Plus, they're easy and breezy!
Opt for satin borders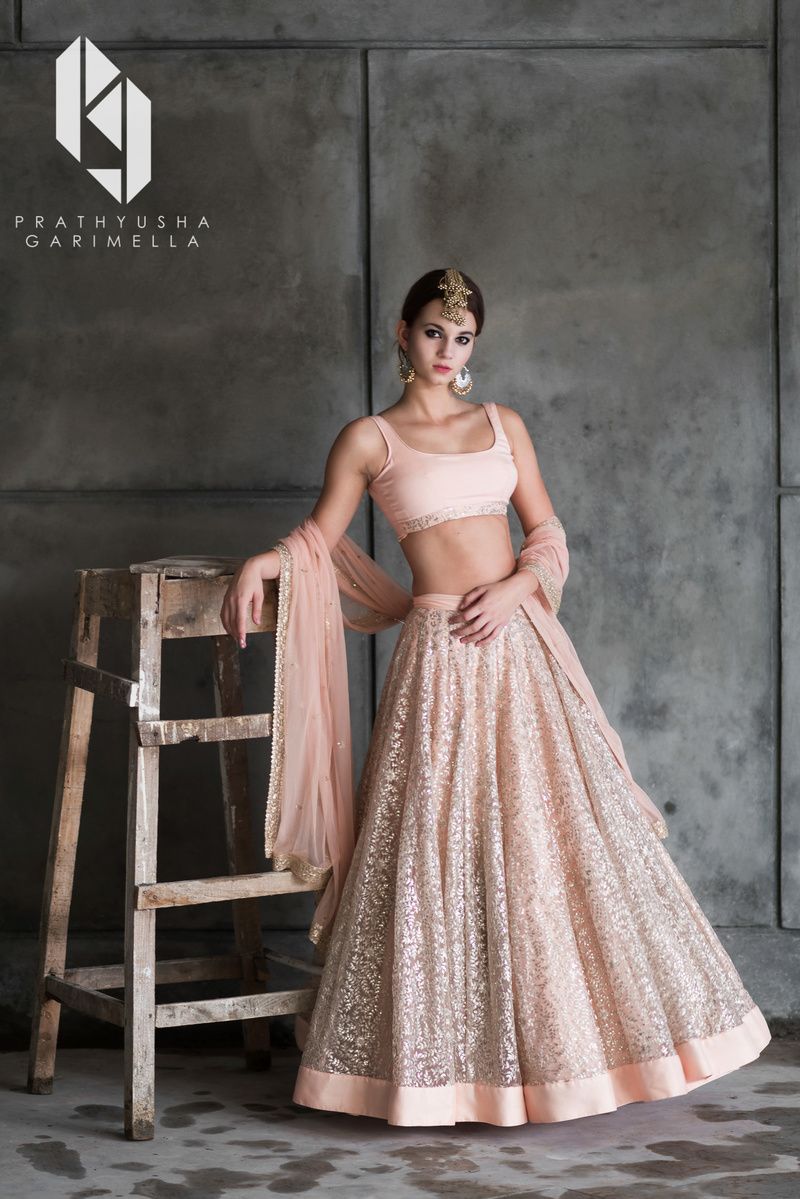 Image via Prathyusha Garimella★ 5
Satin borders are light, and look good! It could be in the same colour as the lehenga, or contrasting to match the dupatta or the blouse.
2. The dupatta
After the lehenga skirt, comes the dupatta. You'd be surprised to know that a lot of dupattas are way heavier than they look, adding on to the bulk!
Take a single light dupatta on the head
Image via Fairytale Weddings by Angad
Instead of one heavy dupatta that's draped around, just take a lighter one on the head- it's a great draping technique and looks good!
Get the dupatta inbuilt into the outfit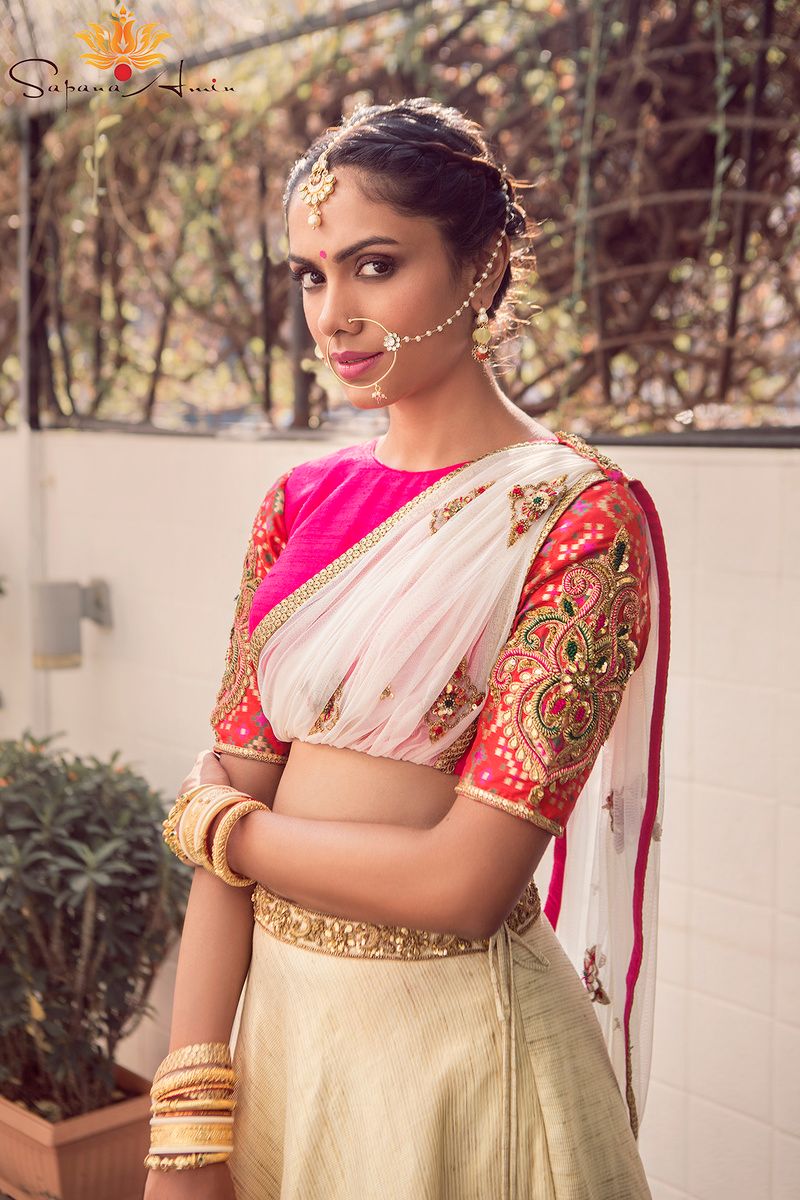 Another great way is to add a dupatta to the outfit instead of as a separate identity- looks unique and eases the burden!
Opt for a cape instead of dupatta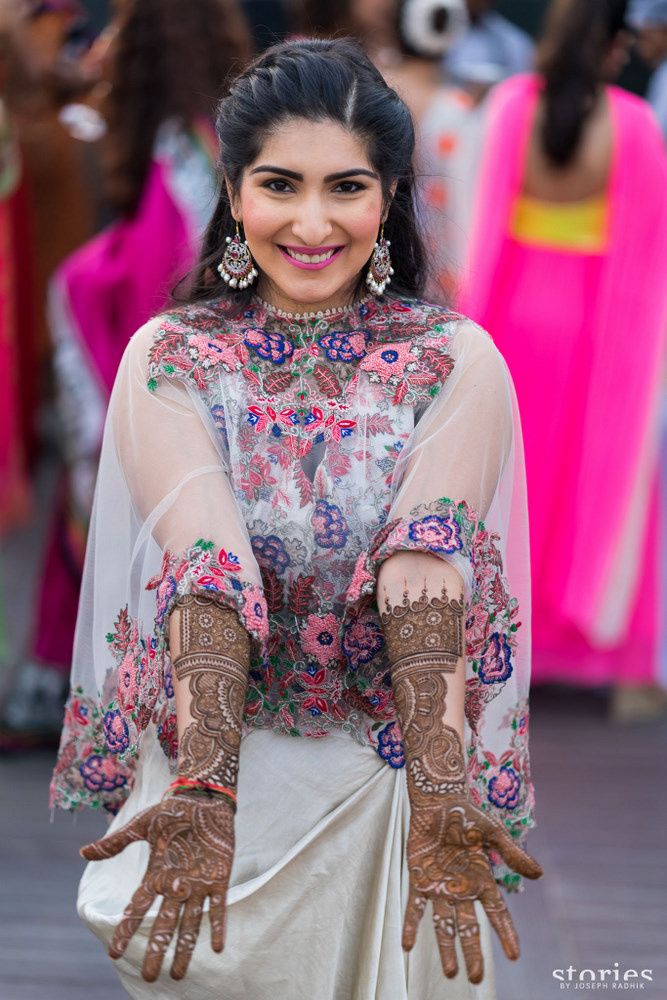 Capes are super in these days, and especially for a function like the Mehendi are a great choice- hassle-free and great to look at!
3. The blouse
While of course the blouse might not be heavy by weight, there are certain ways by which you can make it wayyy more comfortable!
 Go for a simpler blouse that's a lot lighter
Image via WeddingNama★ 5
The stiffer and heavier the fabric, the harder it will be to raise your arms. A simple blouse in a light fabric with minimal work is also a great look to pull off, plus you will have more hand movement to dance!
Pick something that's sleeveless or strappy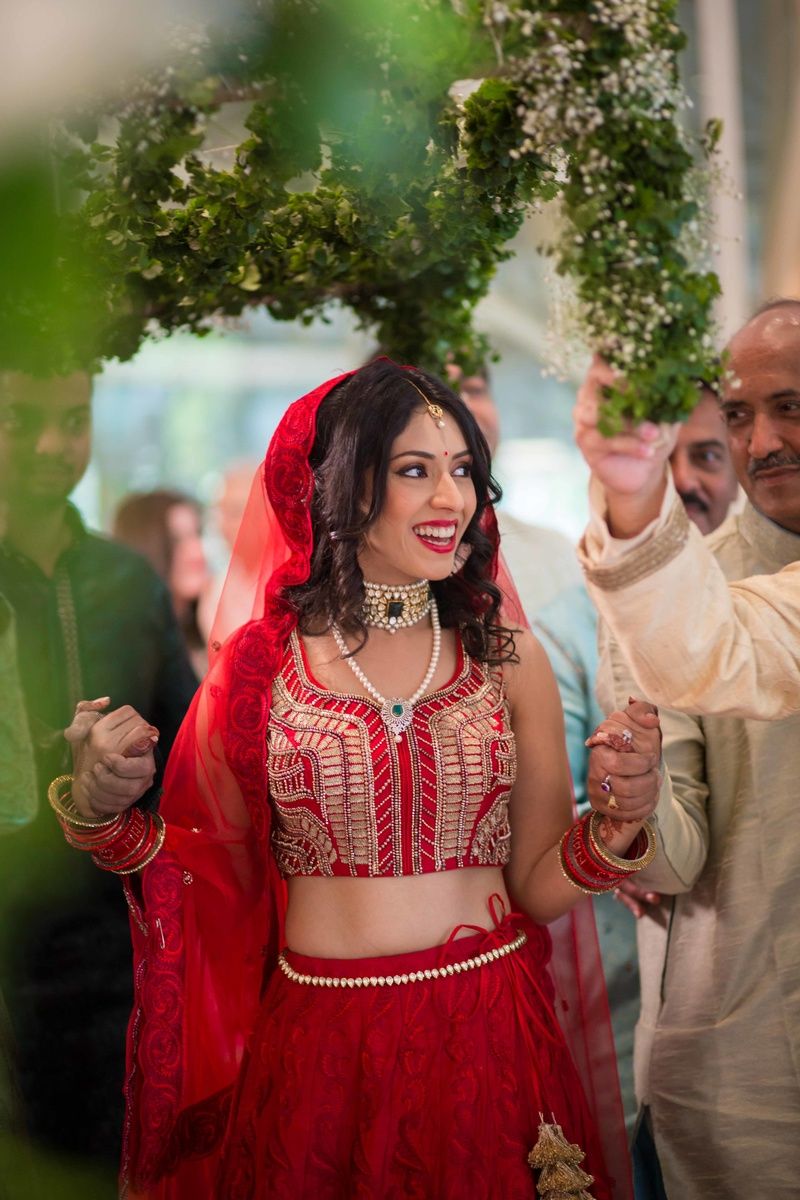 Image via The Wedding Crasher★ 4.8
Another great way to make sure your arms are free- pick something sleeveless or strappy- will make you feel lighter and free!
Let the sleeves do the talking!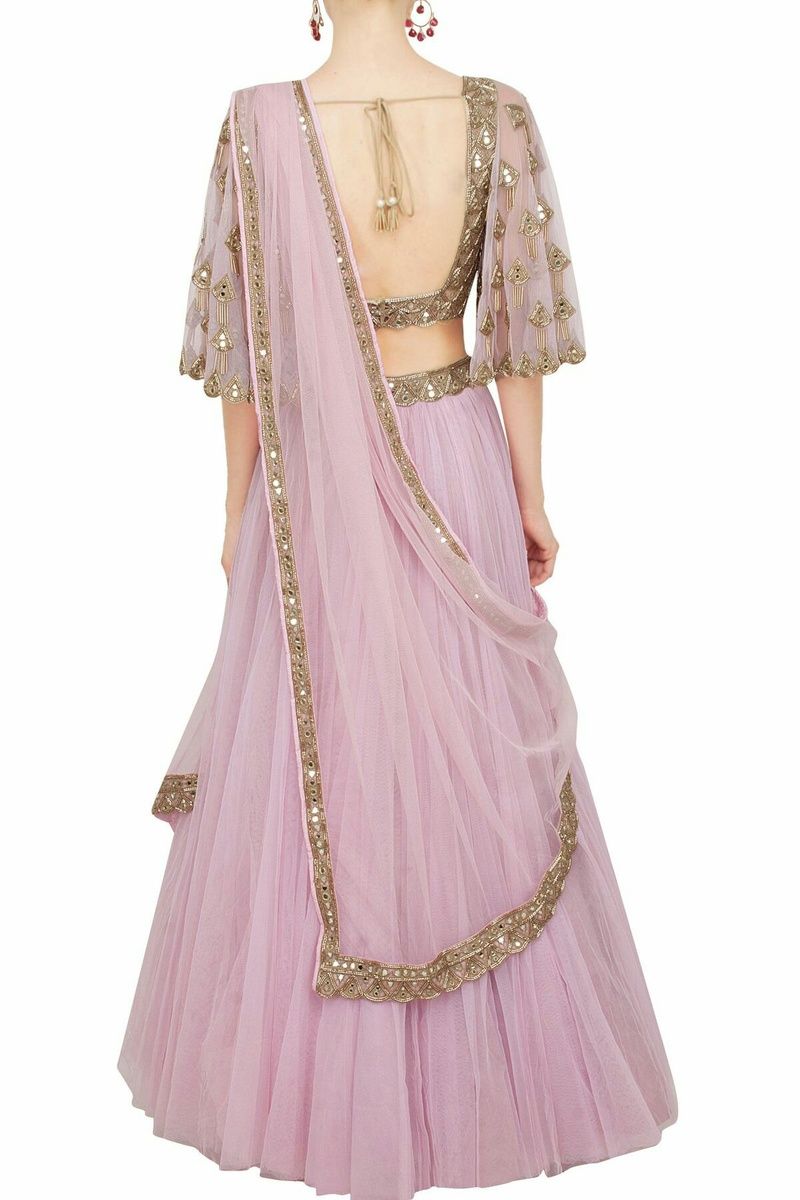 This is also a great option! Go for drama with sleeves to take the attention off simple embroidery and less work!
So basically, invest in fabrics, keep embroidery to a minimum and go crazy!