We Found 10 New Ways To Wear Your Wedding Lehenga After Your Wedding!
BY Sakshi | 18 Feb, 2017 | 173810 views | 4 min read
It's funny how we justify the price of the wedding lehenga by saying or thinking "yea, but I can reuse this later also", but never get around to doing it! After the wedding, the once super precious lehenga lies forgotten, waiting for that 'one day' when it will be reused! So here are some super new ways to reuse that lehenga of yours without any fuss!
Make some tweaks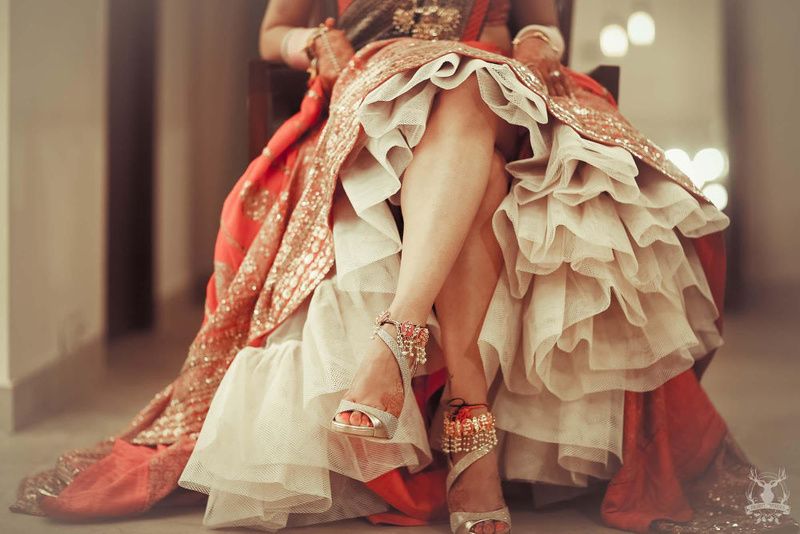 Image via Morvi Images Photography★ 5
If you have a lehenga with a lot of flare, get rid of some of the excess volume- since you don't want to be competing with the bride! That will also make the lehenga lighter and easier to wear, plus will not give it such a bridal look. You can also get rid of some of the extra embellishments from a good tailor to make it more wearable.
Mix and match every element separately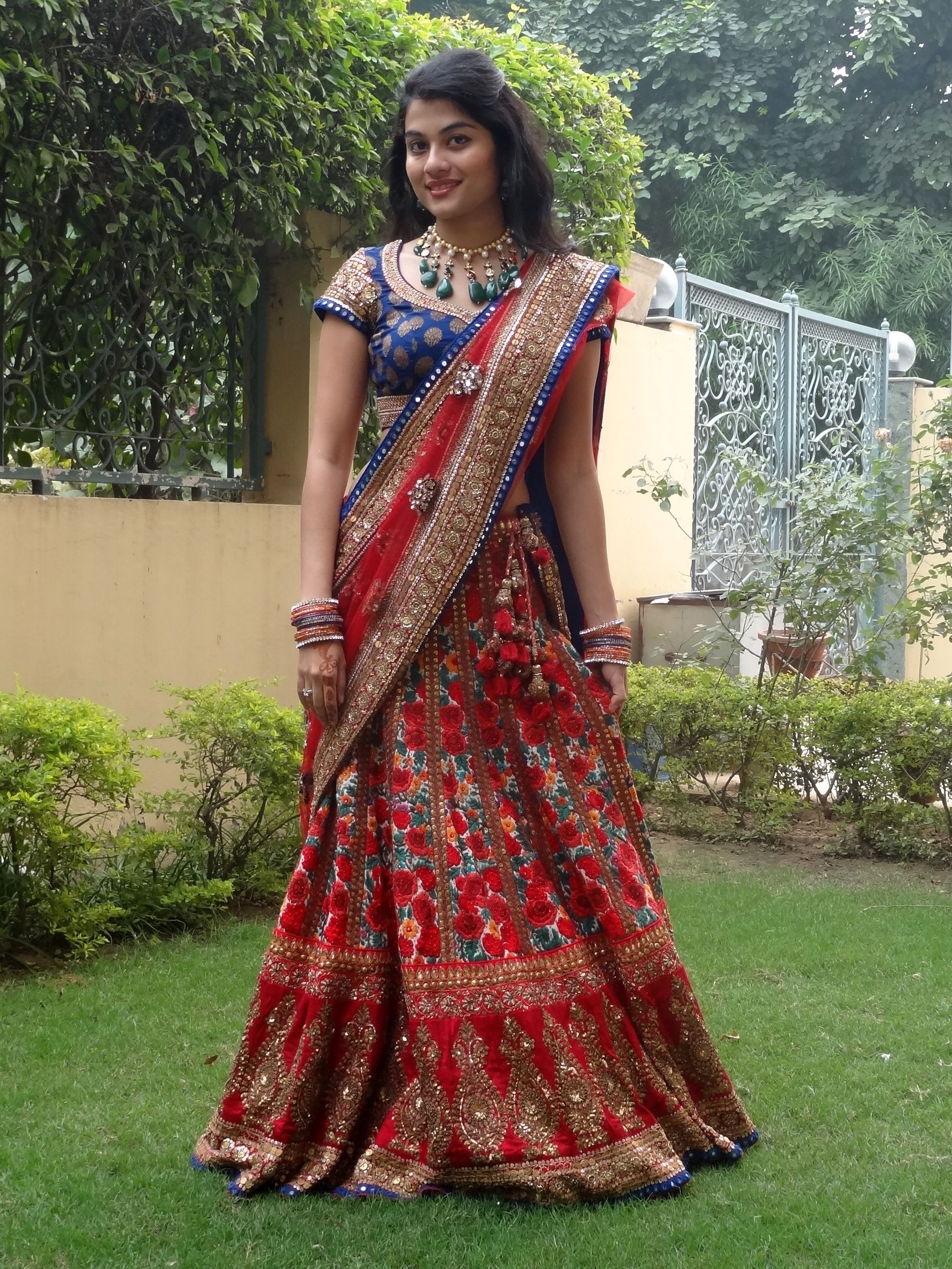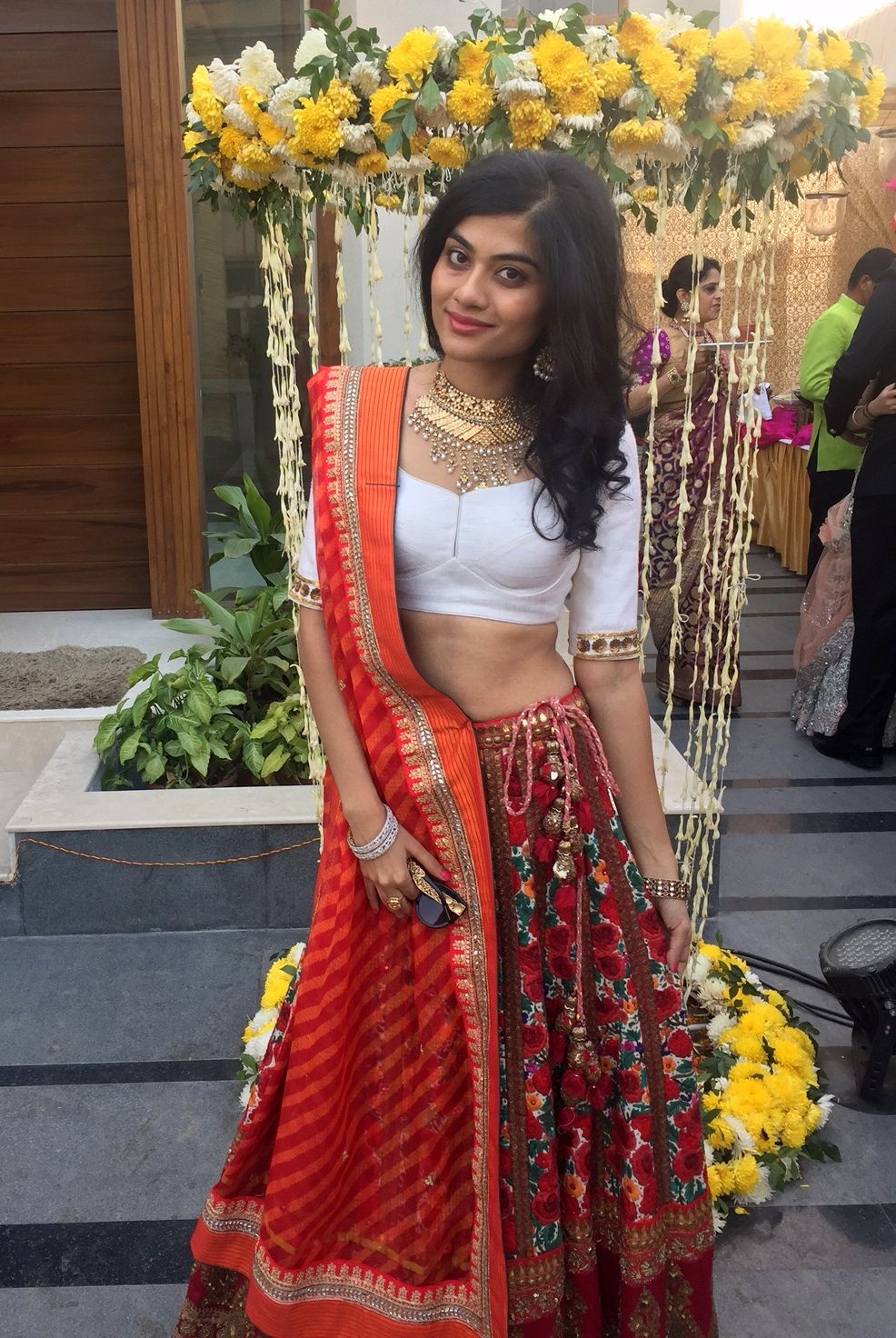 Left: Original lehenga, Right: Lehenga worn with new dupatta and blouse
Heavy dupatta with a plain salwar kameez, the embellished skirt with a plain blouse and heavy blouse with a plain saree or raw silk skirt like a crop top and skirt- voila! You can have 4 different outfit options if you just mix and match from your lehenga set!
Style it differently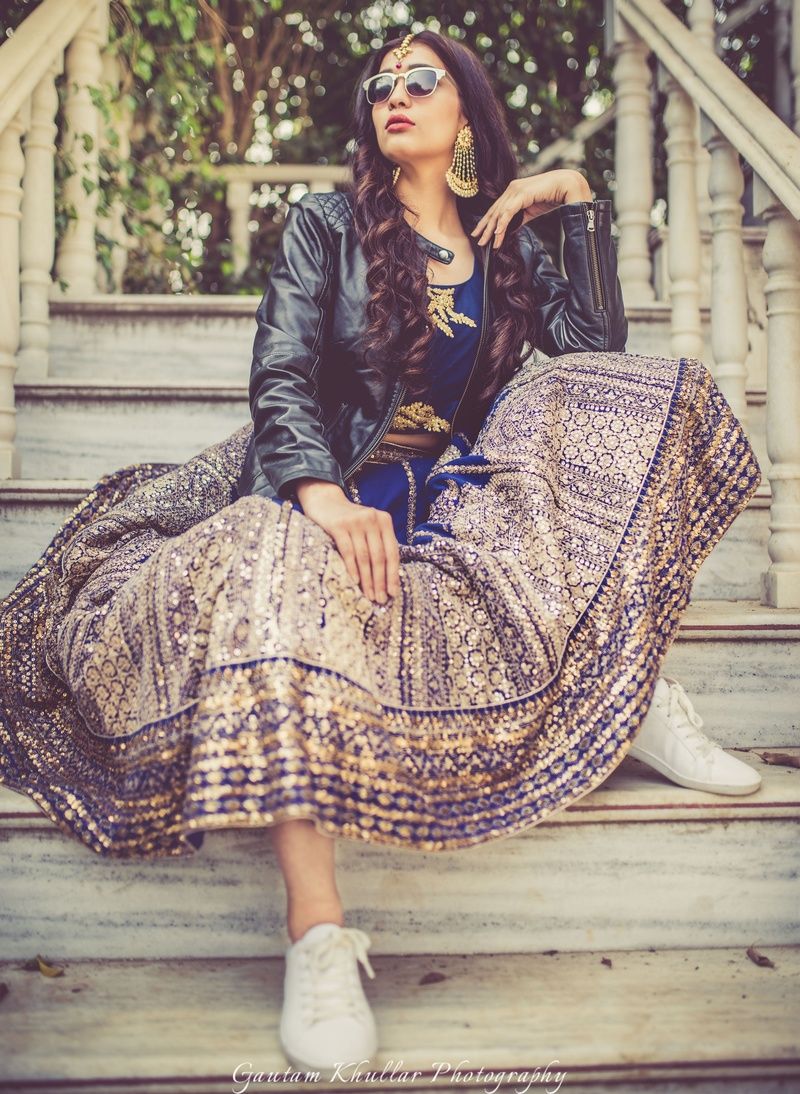 Image via Gautam Khullar Photography★ 4.8
Who said you have to wear the entire lehenga set whenever you do? Style it with a leather jacket or wear the skirt with a long kurti- play around with options a bit, and you might come up with something you like!
Get a jacket blouse made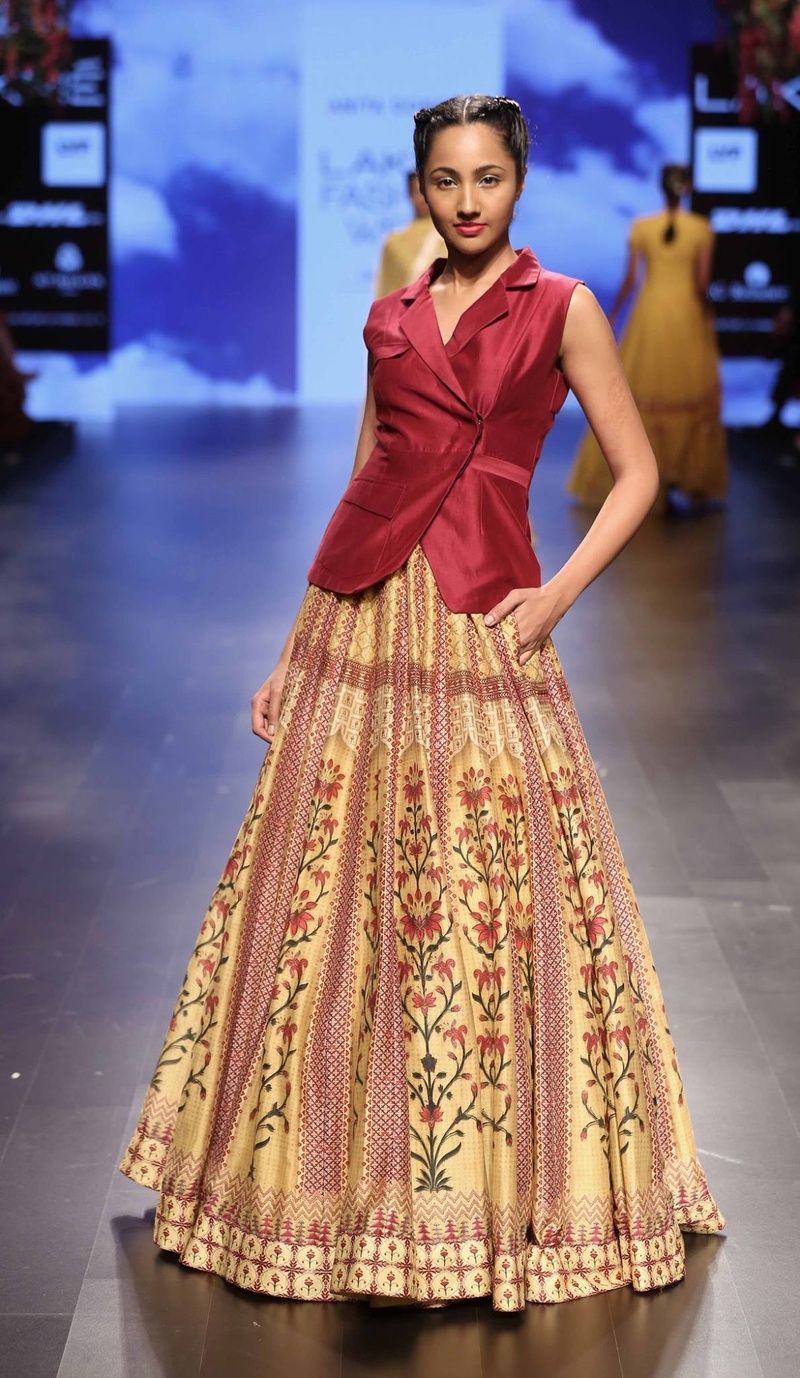 Image via Anita Dongre
Get a long jacket with slits or a sheer jacket made, which looks trendy, and ends up hiding parts of the skirt, which helps in making it look more wearable. This is a good option if you have one of those lehengas with work that's really eye-catching and heavy. You could even go for a smart short jacket and carry it off without a dupatta which will look really modern!
Get a cape!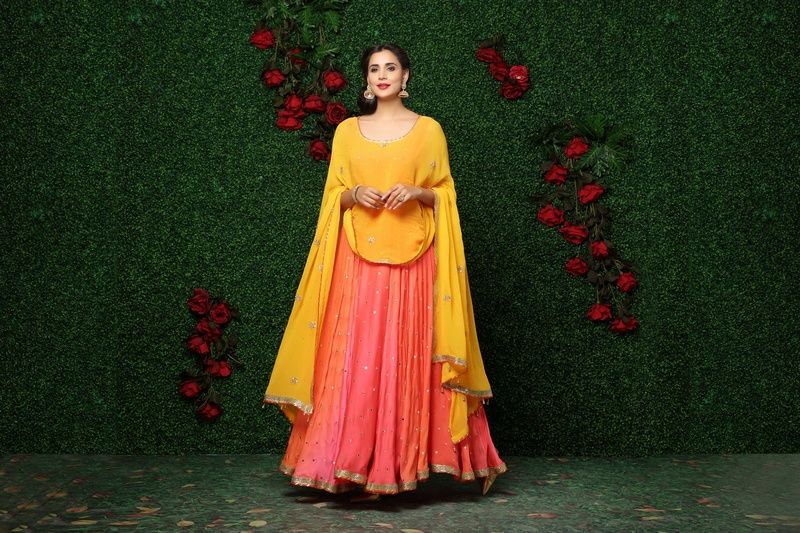 Image via Vastya Couture
Ditch the blouse and dupatta that came with the lehenga and carry off the skirt with a ready-made golden or contrasting cape- it's in these days, and will not not look OTT.
Get a trendy blouse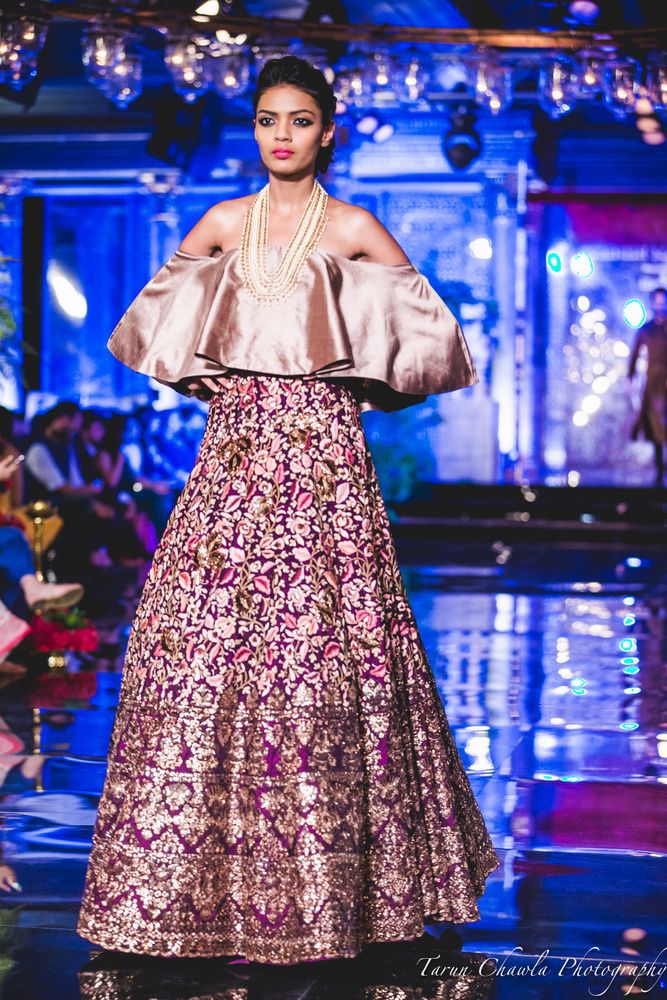 Image via Manish Malhotra
So mostly bridal lehengas are pretty, but not so trendy in terms of silhouettes. So you can get a trendy plain blouse stitched and rock that lehenga skirt again- say with an off-shoulder or strappy blouse!
Transform it into an Anarkali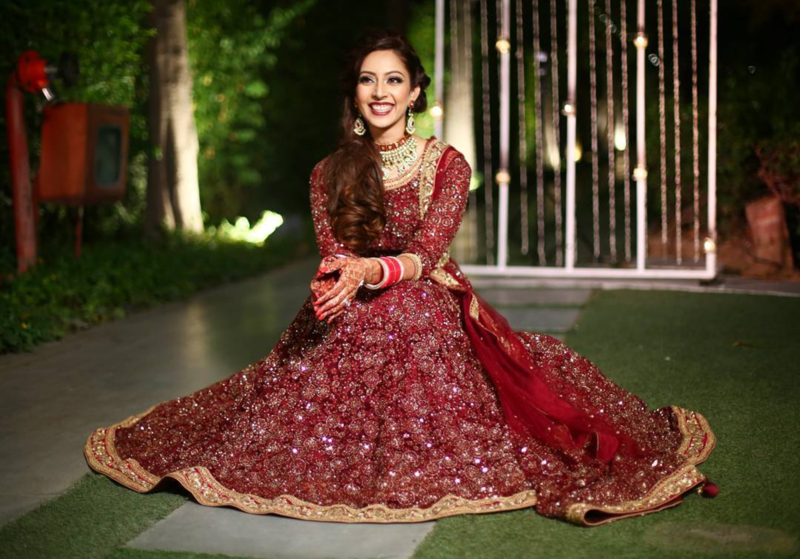 Image via Anjie Gogna Makeup★ 4.7
Yea, we know, that's gonna hurt a bit. But think about it- an Anarkali always looks more wearable than a lehenga (even the heaviest ones!), and it's easier to carry as well- so how about you get the wedding lehenga and the blouse (you can pick a simpler one) attached together and transform it into a more wearable Anarkali?
Transform the dupatta into a saree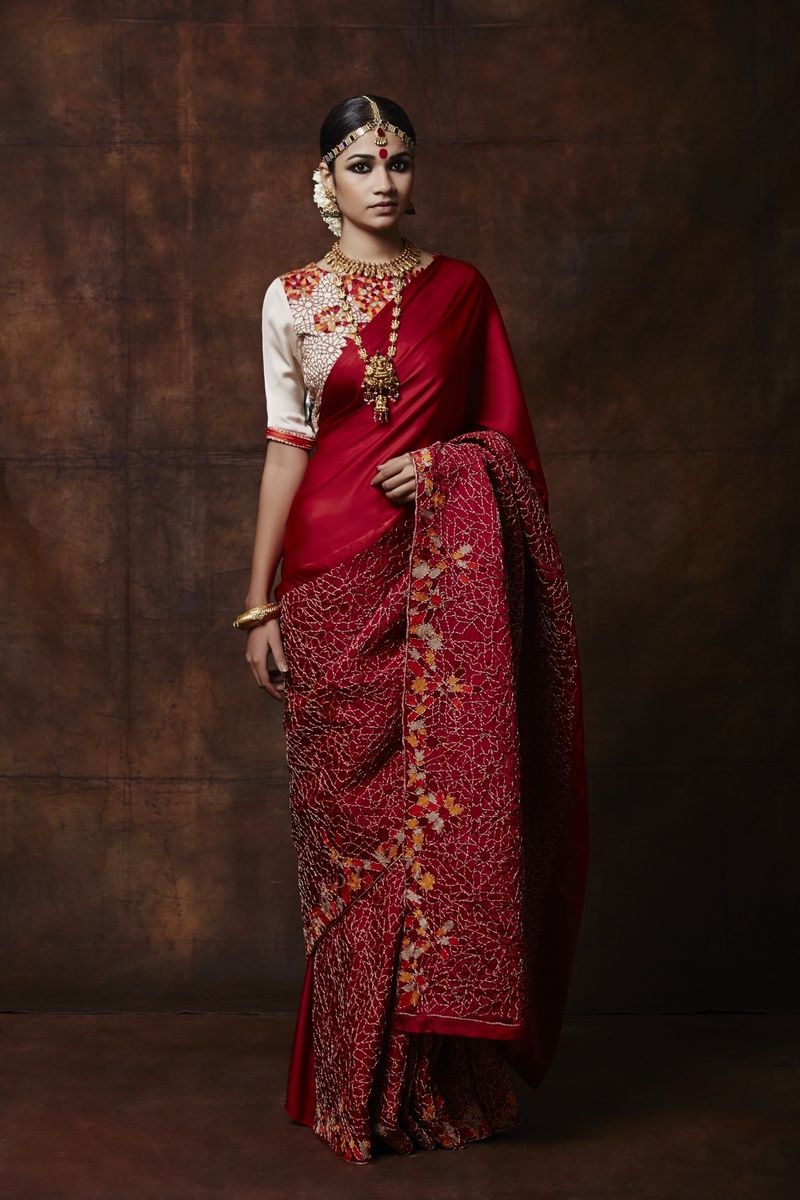 Image via Shasha Gaba★ 4.8
If you have a very pretty embellished dupatta with the lehenga, it isn't fair to just keep it lying around! You can get fabric stitched to it and make a glam half-half saree with plain fabric- keep the dupatta work in a way that it makes it to the front and pallu!
Wear it With A Shirt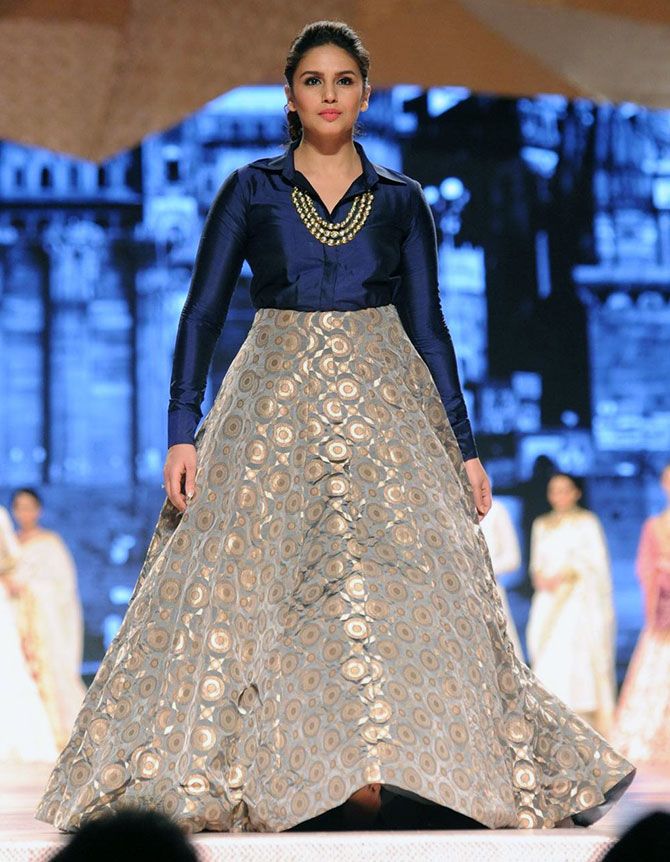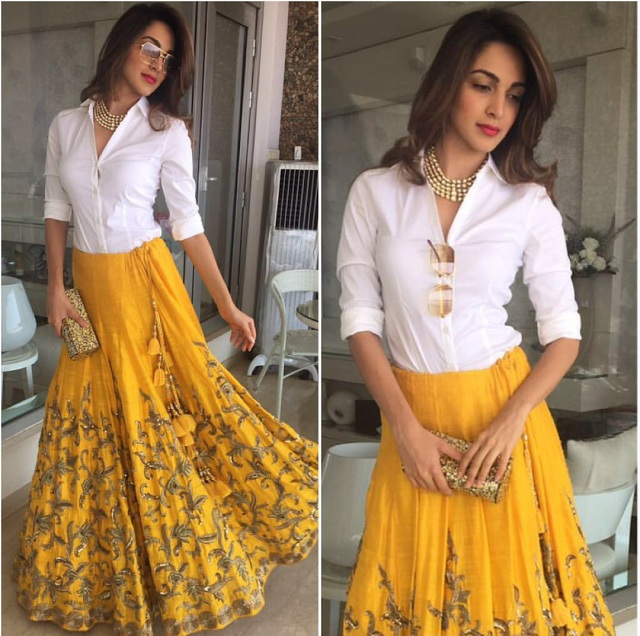 Perfect way to balance out the bling - add a white shirt and wear it. Just like Kiara Advani here and Huma at the Manish Malhotra show.
Add creative elements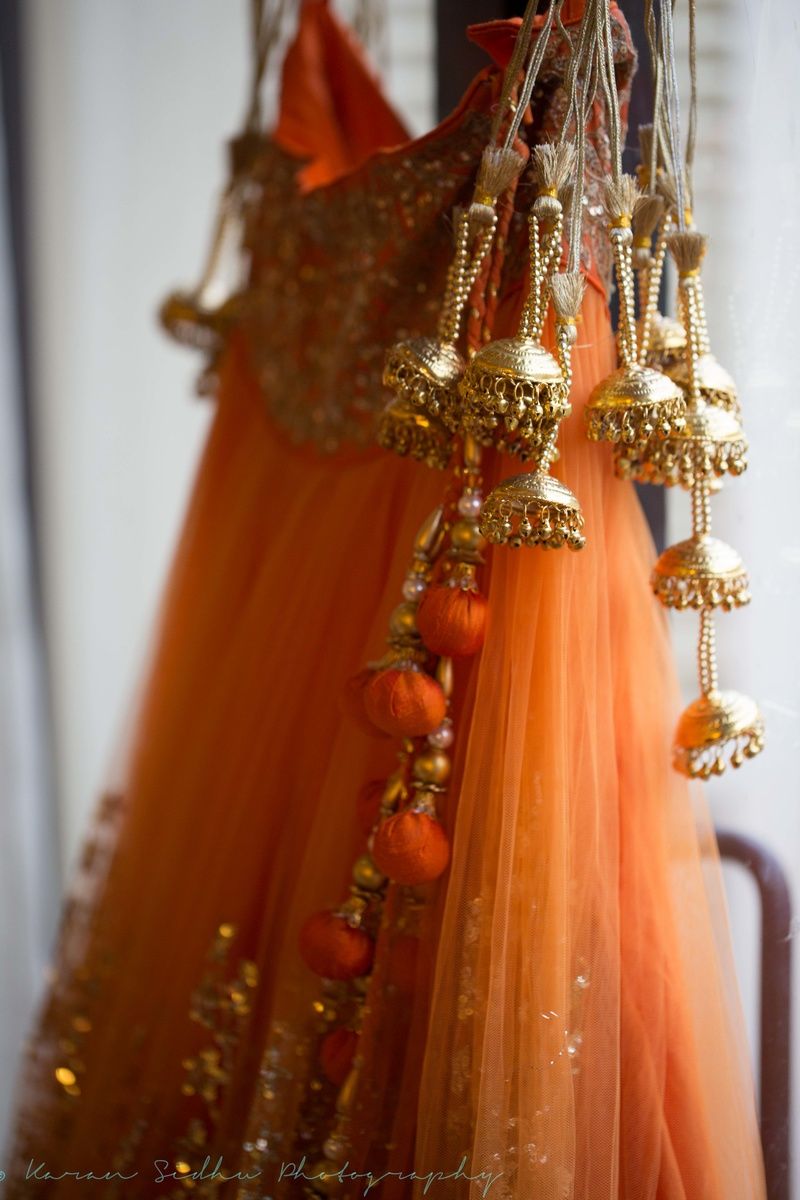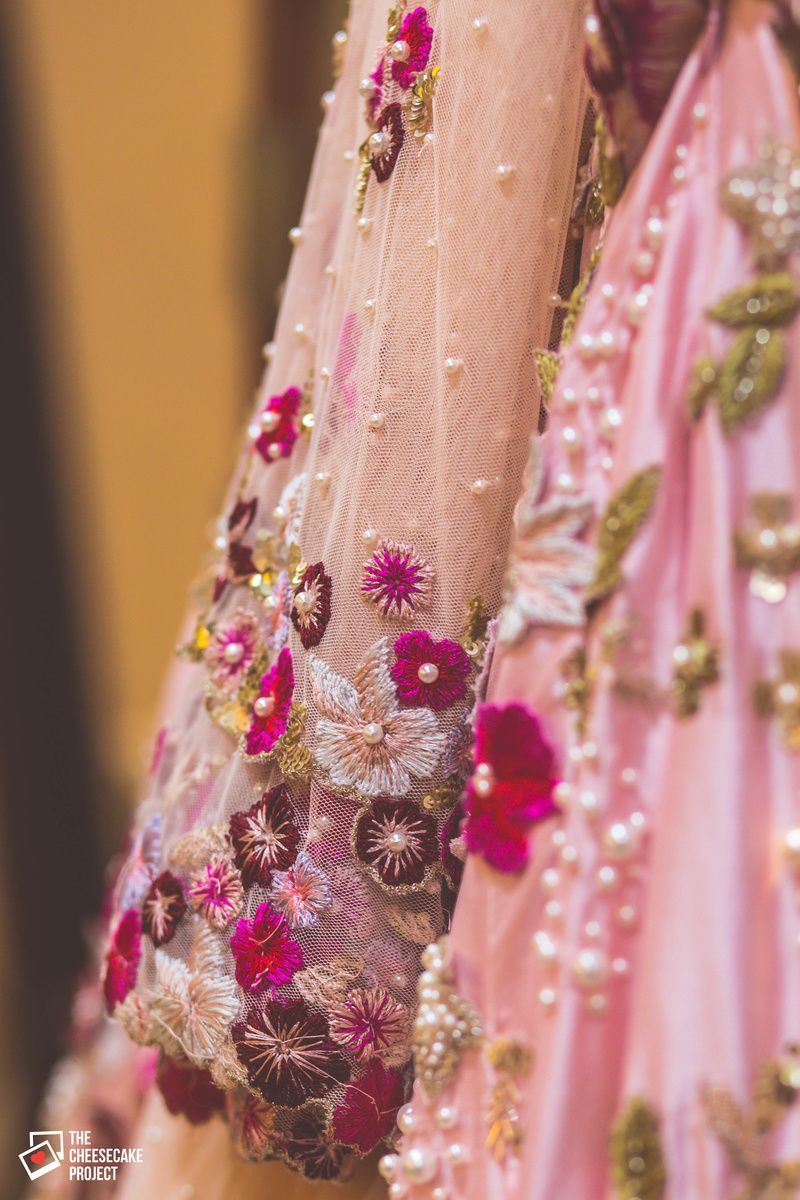 Pic via Sabyasachi Mukherjee★ 4.9 ; The Cheesecake Project★ 4.9
Turn up the volume on the embroideries - add pearls or pastel embroidery to pump up and make it look different. Add tassles or change up the latkans to give it a new twist!
Is that motivating enough for you?