Wed Me Good Red Carpet Bride with Dolly J : Vidhis Sufi Night Shoot !
BY The WMG Bride | 27 Jun, 2014 | 633 views | 3 min read
If you are a regular WMG reader (and if you are not, then hun you NEED to be !!), you know that our "Red Carpet Bride" feature gives regular brides to be a chance to get a makeover, be styled in designer clothing and be shot by a candid photographer all for free ! Our latest feature was in one of our favourite bridal wear stores-
DOlly J
. You saw Sonals gorgeous engagement shoot previously , and our second red carpet bride was Vidhi- who Dolly styled for a Sufi night!!! Armed with makeup artist
Simran Kalra
, and photographer
Lakshya Chawla
here you go girls....
Meet Vidhi
She is recently engaged and her wedding is in January 2015 ! A special educator at a school, she says the moment she saw the post calling for entries for WMG, she hoped and prayed she would be in !!!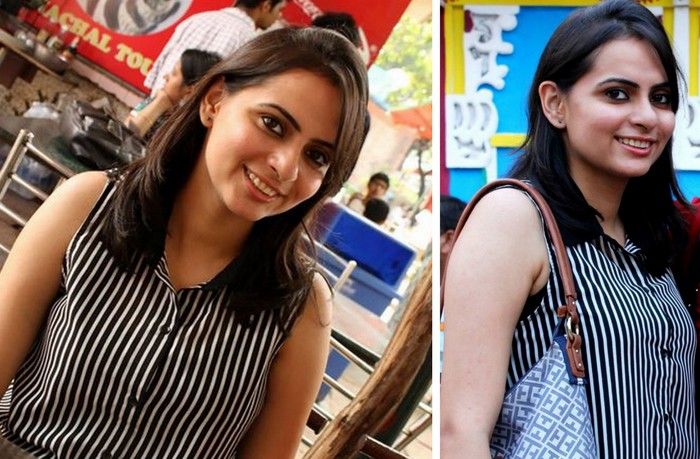 That is Vidhi ! Pretty & Petite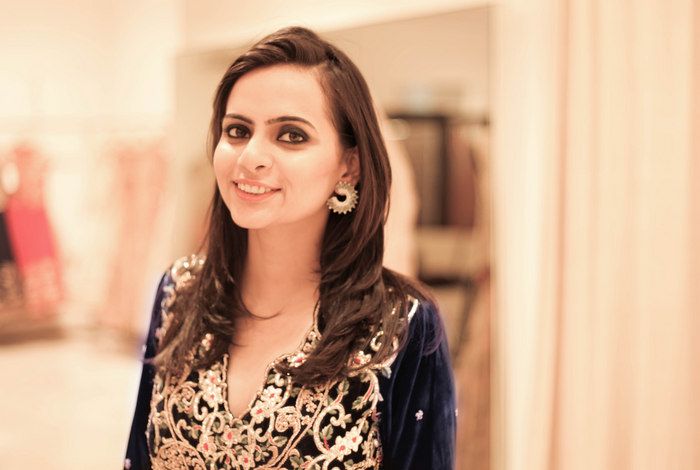 Smokey eyes with nude lips for our red carpet bride- done by the fabulous Simran Kalra . The pretty earrings are by Anushree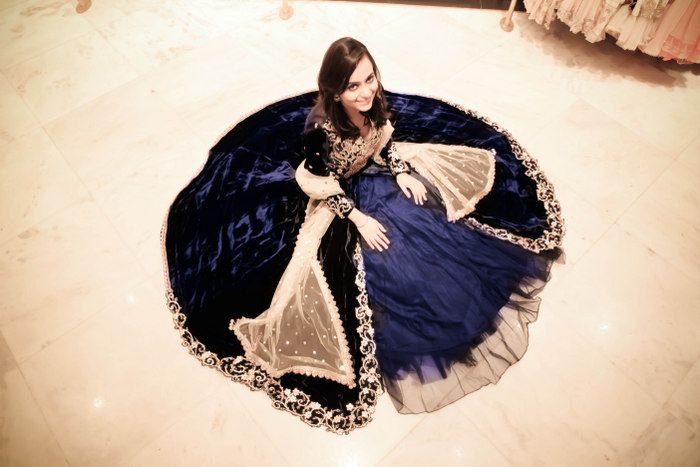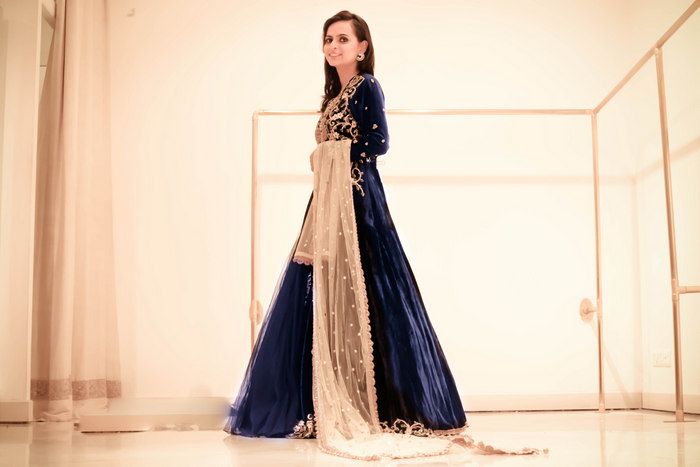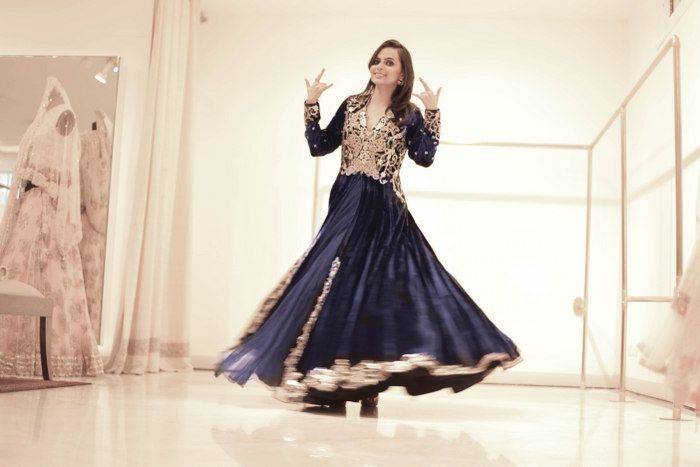 101 Rules of an Indian Bride: When you wear a full anarkali, you must twirl around in it
Vidhi also had her heart set on wearing a lehenga, so she chose this gorgeous blue lehenga from Dolly J ! This is a lovely sister of the bride outfit, or a mehendi/ sangeet outfit !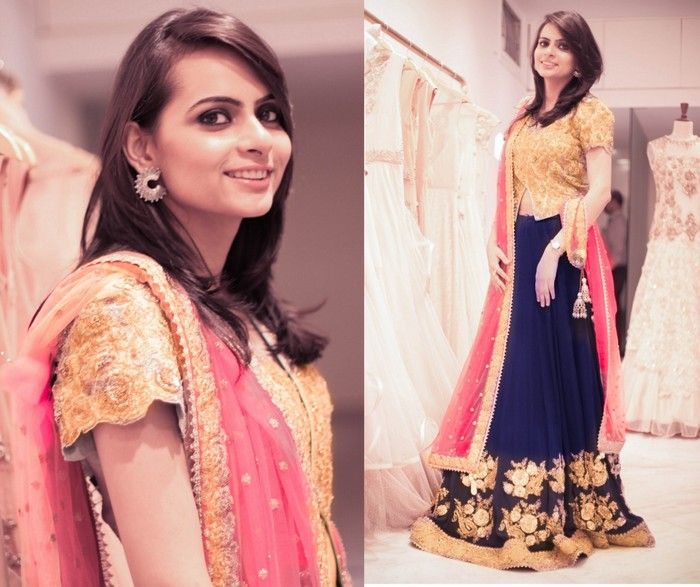 From  Vidhi:
Dolly  gave me a dark blue velvet floor length  gown to wear which would be appropriate for a sufi Night. Initially I was skeptical of wearing it, however I was convinced that it was looking good on me when I tried it on and got good feedback from her team and from the Wed Me Good Team !!  What I absolutely loved was how flary the anarkali was, I just wanted to twirl about in it.   While I was browsing through her collection I also saw this blue lehenga which for appropriate for mehenga/sangeet. I really liked the lehenga as it was very light and I felt comfy in it and Dolly helped me in finding an appropriate dupatta with it which would look good on me.
 Simran was very clear about whated  to do. She gave me smokey eyes and nude lips which everyone said looked fab on me and I have honestly never tried them before, but after the look I am convinced I need to have smokey eyes for atleast one event  . Lakshya was very fun to work with and gave some inputs on posing naturally ;)
 Apart from this I got a good idea to which smile/profile suits me the best . It was a dream come true and a day well spent with good people + awesome clothes and some amazing brownies. (No jokes guys the brownies were legendary)
Outfits from: Dolly J's 2014 Collection
Makeup by: Simran Kalra
Candid Photographer: Lakshya Chawla