Wedding Planners Reveal – One Décor Trend That Will Rule All 2021 Weddings!
BY Apoorva | 11 Mar, 2021 | 2209 views | 7 min read
Planning to get married in 2021 and confused about the décor? You don't have to be any more! We went to the experts and asked them what do they think will rule all 2021 weddings when it comes to wedding décor and this is what they said. After all who better than them to tell you how to keep your 2021 wedding décor rocking!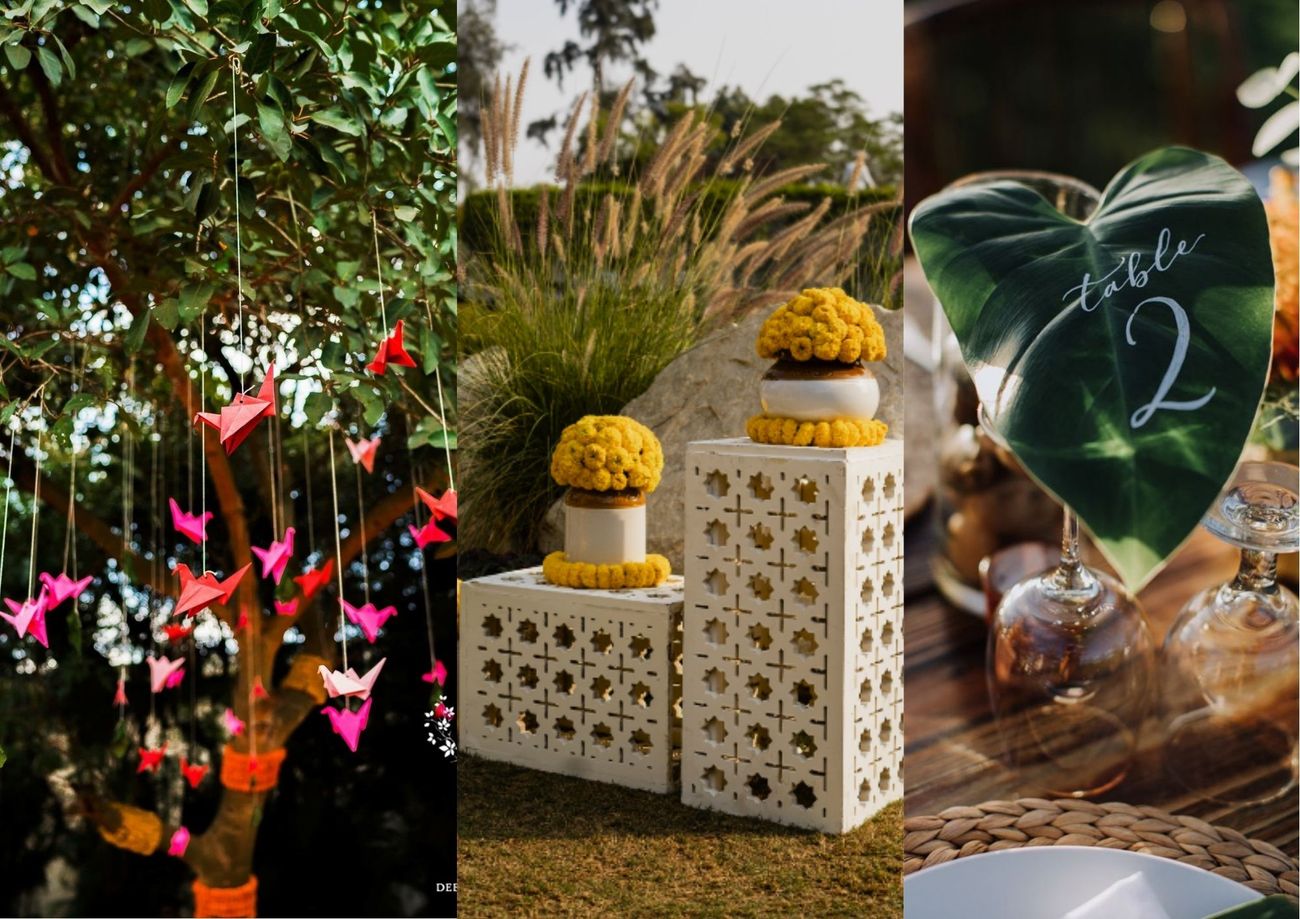 Sustainable decor is going to be big with people choosing more intimate ceremonies and with more people becoming conscious in the way they practice their craft. The one decor trend we might see more this year is work with dyed or coloured gypsophila or baby's breath. That is one trend I believe which is going to be really colourful, trendy and fun!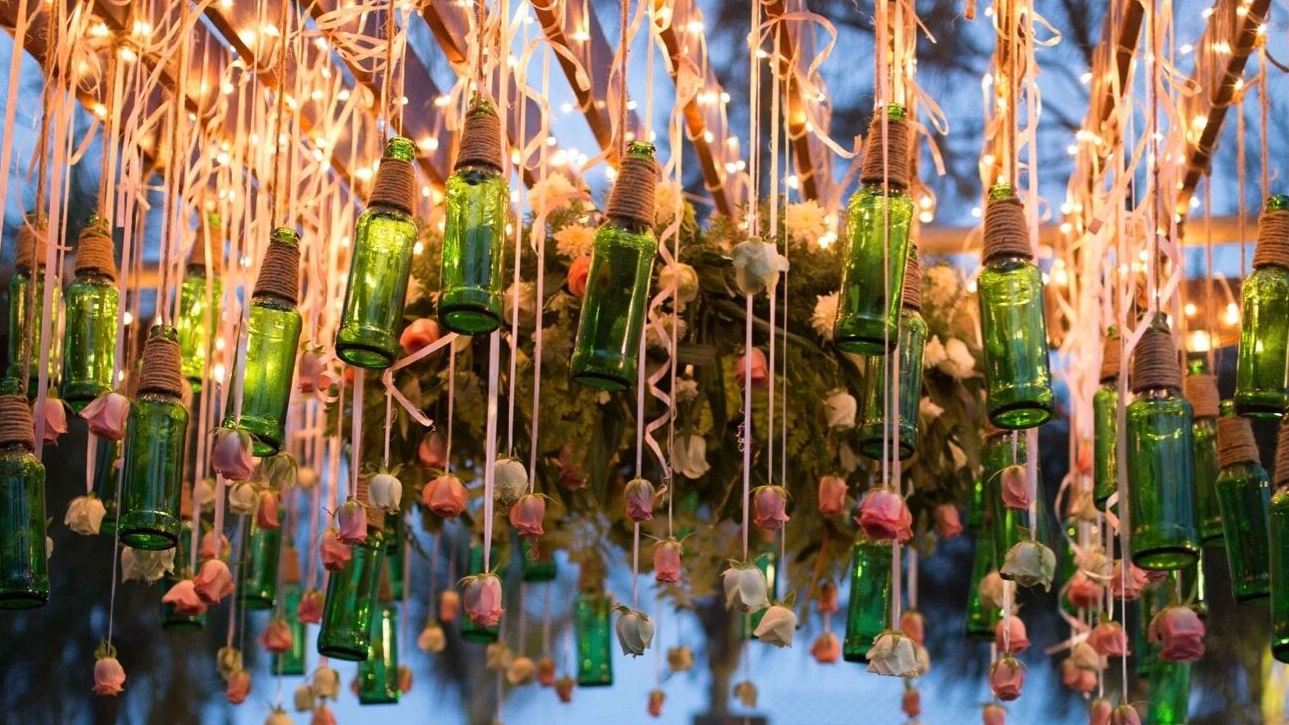 Image via The Tailored Tale ★ 4.6
In 2021, we foresee the decor trend to is going to be - Back to Basics, like we say Minimal is More. With the pandemic and the industry being shifted to ecofriendly products, we think that people now want a part of their life to reflect in the wedding decor, like a destination they like or if they have some memories attached to a location or an element, people would want to get that reflected in the decor rather than going all out and about. As we always say, "Minimal is the way to go for Millenials."
It's all about adding a personalized touch to make any space your own. Decor for me is where creativity meets passion by absorbing the little things around us and beautifully designing them in your space as a part of you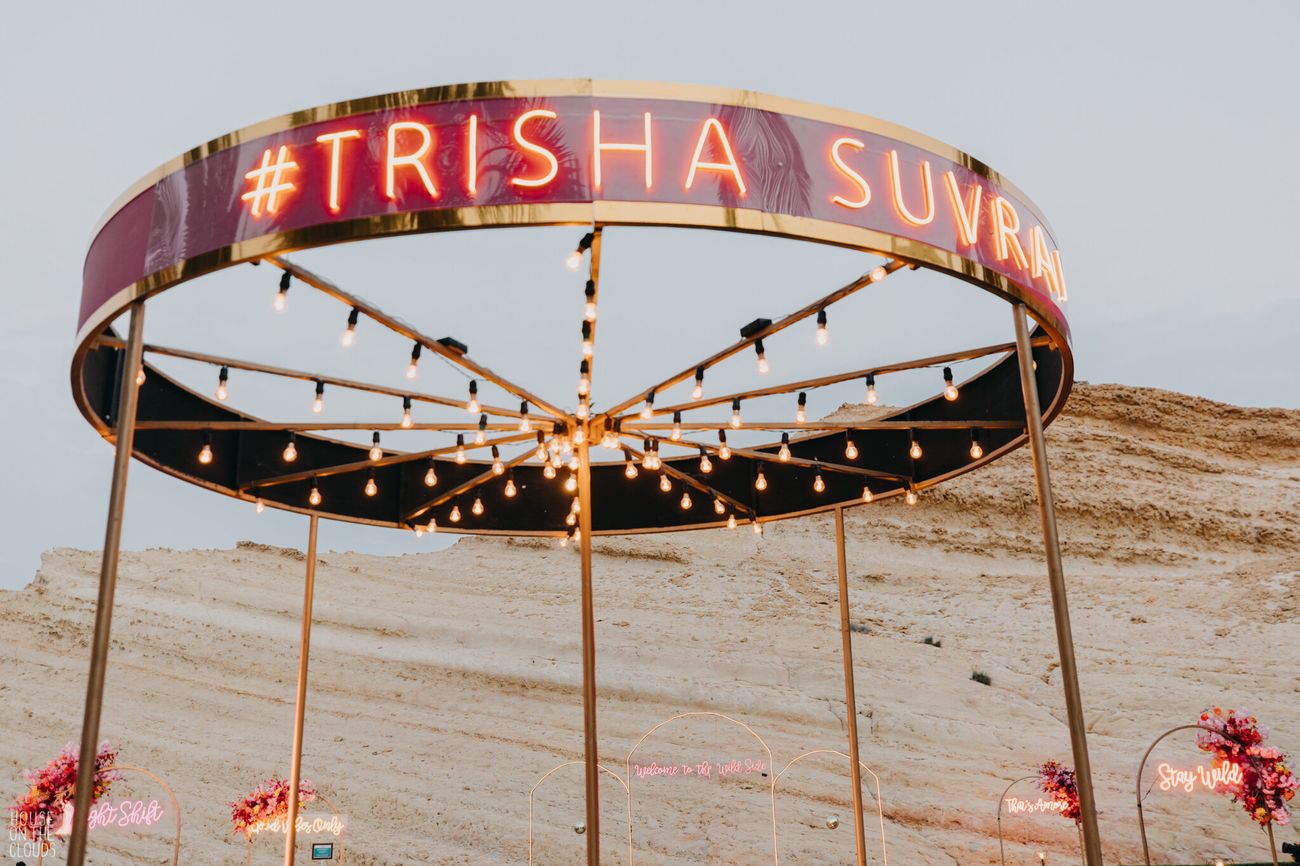 Image via Trisha and Suvraj
We have been witnessing a lot of couples who are moving to more minimalist and contemporary settings for their wedding functions. Use of foliage, fresh and sober color palettes and unique elements. Given the current trend of intimate weddings, creating home like settings is going to be a popular one!
In the Indian wedding trends like outdoor dining takes on whole new meaning, it's got to do with the engagement of guests, interacting with each other and most important people around. Small, cozy gatherings with friends and family are the most casual, comfortable and cost - effective way to host a wedding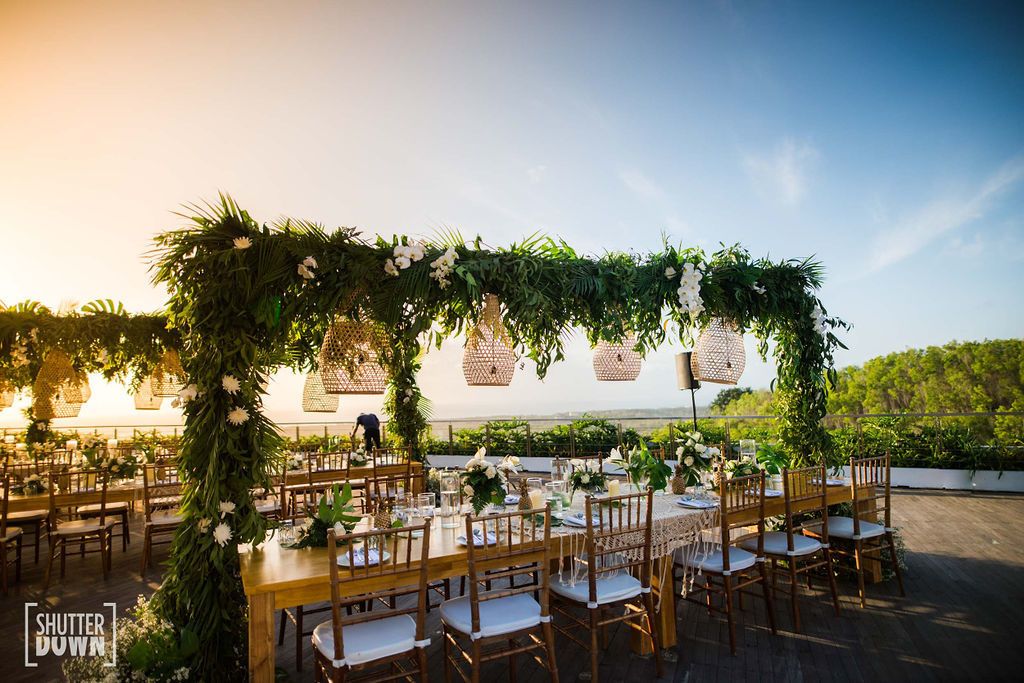 Image via Shutterdown - Lakshya Chawla★ 4.9  
Something that will always stay in trend and never go out of style is a wedding function that has everything personalised. We believe in getting to know our couples so in detail; knowing their likes & dislikes, their love story, their idea of the wedding in order to make sure every corner of their wedding is personalized. That's something we believe makes their dream day different from the rest. Be it a custom made couple seating or a custom made notes for your guests, we don't leave space on going all out with personalization. In addition to the personalization, the other current trend is that of an eco-friendly decor. Every tiny detail at the wedding is seen in the perspective of an eco-friendly use. Using of plant-able seed paper or even flowers. There's no better way than these to keep it all sustainable!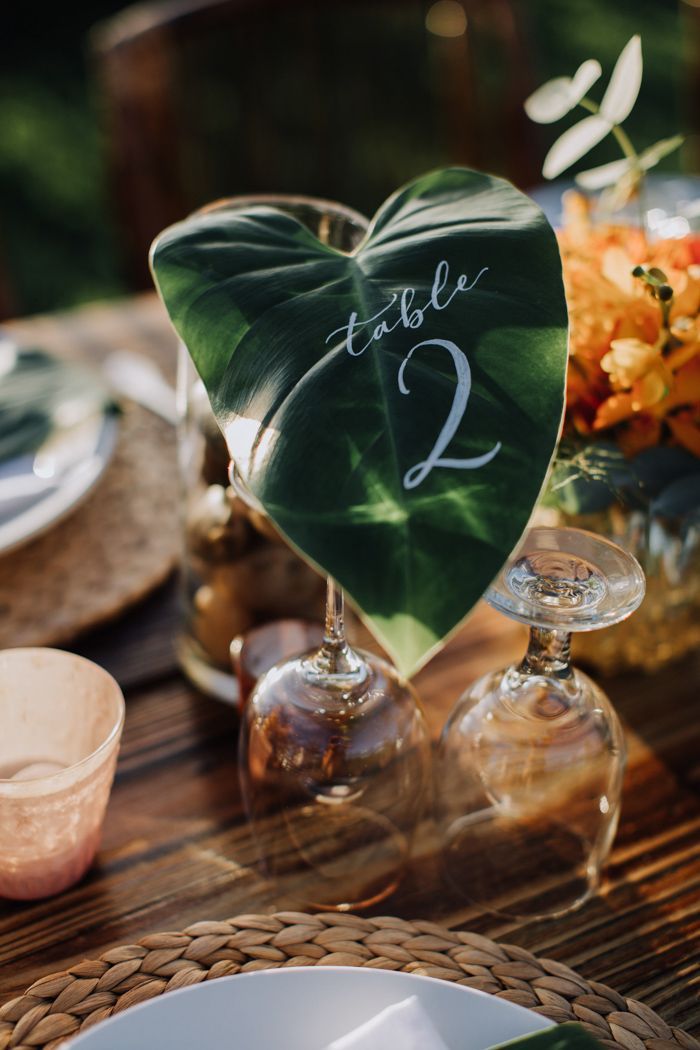 Image via Pinterest
I personally feel artifacts, modern art paintings, prints, a mix of traditional elements and modern accents work very well in creating console table set ups. Also decor is becoming more about creating meaningful corners/ spaces in your events. A mix of traditional elements with contemporary style is another trend for 2021.  Think of a south Indian temple stone mandapam with a floral pattern inspired from the wild ivy that grow organically onto castle walls (most commonly found in western countries) . Contemporary styles of florals with a mix of traditional elements is a hit among the modern couples. It also feels good in creating these unique designs based on the art and cultural influences that we read about or depending on the themes chosen.
With a rise in environmental awareness, the wedding industry is adapting well to a sustainable wedding. The next gen couples are looking at planning a sustainable and ecofriendly wedding for them. We are also focused on using lot of materials which can be recycled and nature friendly. For 2021 weddings, we will be using lot of newspaper flowers, fruit shells, bamboo sticks and cactus plants.
Dried grass is already in trend and we will see a further transition of it with rainbow colored grass in 2021! The challenge as an event designer comes fusing the eco-friendly material with the aesthetics of the event and not compromising on the look & appeal of decor. We believe that paper flowers and floral chandeliars will be back in trend with an innovative style. Baby breath florals are going to be staple in decor in 2022.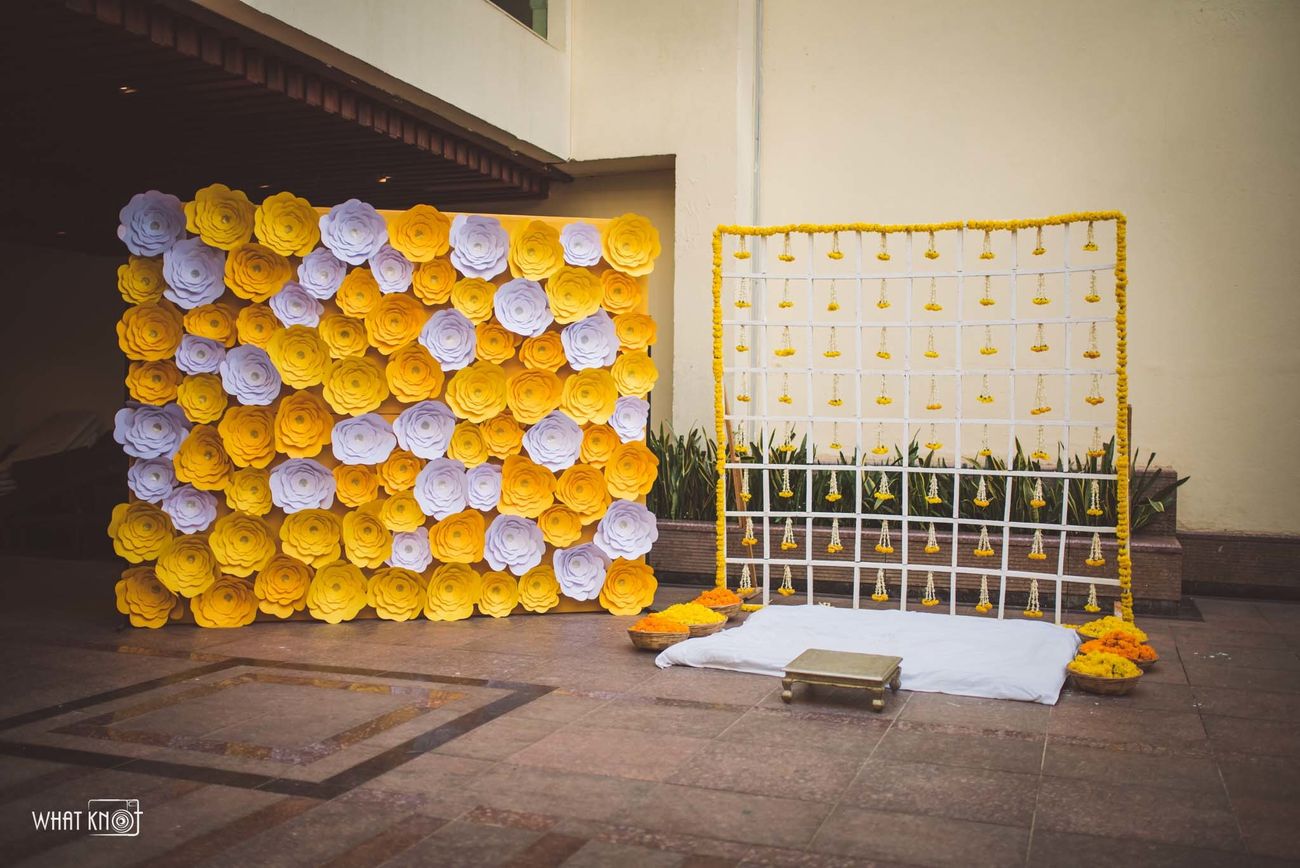 Image via F5 Weddings★ 4.9
Nothing can beat the brightness and beauty of traditional Indian elements. Our décor trend for 2021 is to use more Indian flowers like Genda, Rajanigandha & Mogra in an intricate way and to support our local artisans. We try using and customising props which are handmade by the local artisans to boast our local trade and also it helps to spread knowledge about various forms of fantastic artwork done in different corners of the country. So like use of pure handmade fabrics, local furniture, handmade figures etc. It really adds to the aesthetics and look & feel of the décor!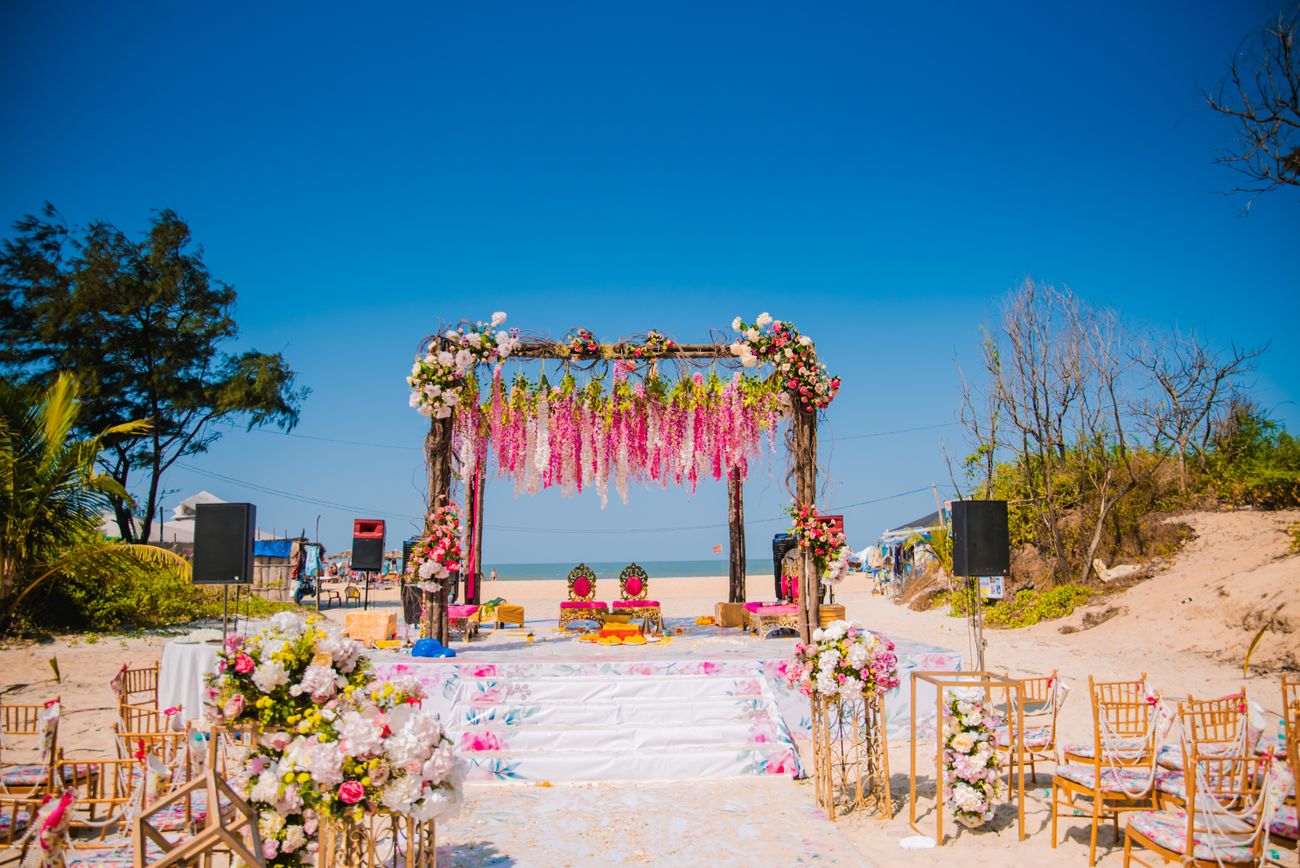 Image via The Wedding Ties★ 4.9
Trends in weddings are seeing drastic shift with now more focus on intrinsic details of the decor from traditional full blown large structures. Couple are more keen to upcycle, and pledge a commitment to zero waste. Lush greens and twinkly lights play pivotal roles especially in evening setups. Mismatching dinnerware, neutral colour palette, warm ambience lighting is bringing a vibrant mixture to the overall look and feel. Usage of neon tubes, quirky furniture with pop colours are seeing a growing demand in young couples.
One of the weddings that we curated for Mr. Shrini (Co-founder Upstox) & Namrata in Goa had an intimate Mehendi and Haldi function full of pop colours and vibrant elements, ditching the traditional large stage with full blown concert lighting to a crystal and gold with lush green rustic looking ambience beaming with magical mystic lightings to early morning pheras by the beach with a pastel theme romantic garden decor. Going forward, I feel the wedding vibes are going to be more relaxed, with couples taking more simplified approach to their weddings and engaging more with their guests rather than a typical full-blown marathon of events happening one after the other.
This will be the year of how we would like to call it "LocTral" - A combination of minimal neutrals mixed with the loud local flavours of India". A year which will see the perfect blend of mixing loud and neutral shades focusing on clean lines, bright patterns ,multitude of culture and supporting local artisans. Teal and Brick Red, Eggshell and Emerald Green, Turmeric Yellow and Old Rose are going to be the colour combinations of the season. Sustainable and eco-friendly materials fill find its way in the furniture and props.
For 2021 weddings, the one trend we predict will be popular is the use of more rustic elements on your décor theme! We are already seeing a huge shift to this trend.
Planning to pop the question soon? Check these 10 Proposal Planners You Need To Check Out If You're Thinking Of Proposing Soon!