What's Open To Honeymoon In 2021? *With Deals & Discounts!
BY The WMG Bride | 20 Aug, 2021 | 2808 views | 5 min read
For most couples, honeymoon is a trip of a lifetime. It's your first trip as a married couple and the timing of it couldn't be perfect – once all the wedding madness is done, you are off to a vacation. 2020-2021 has thrown a wrench into all honeymoon plans. But like they say - it's who you're with not where that matters, which is why we are taking care of the 'where' for you so you can honeymoon with your dear one!
We've created the ultimate list of honeymoon destinations that are welcoming guests right now, especially those who have had their double jabs. Plus, there are also special honeymoon deals in store just for you!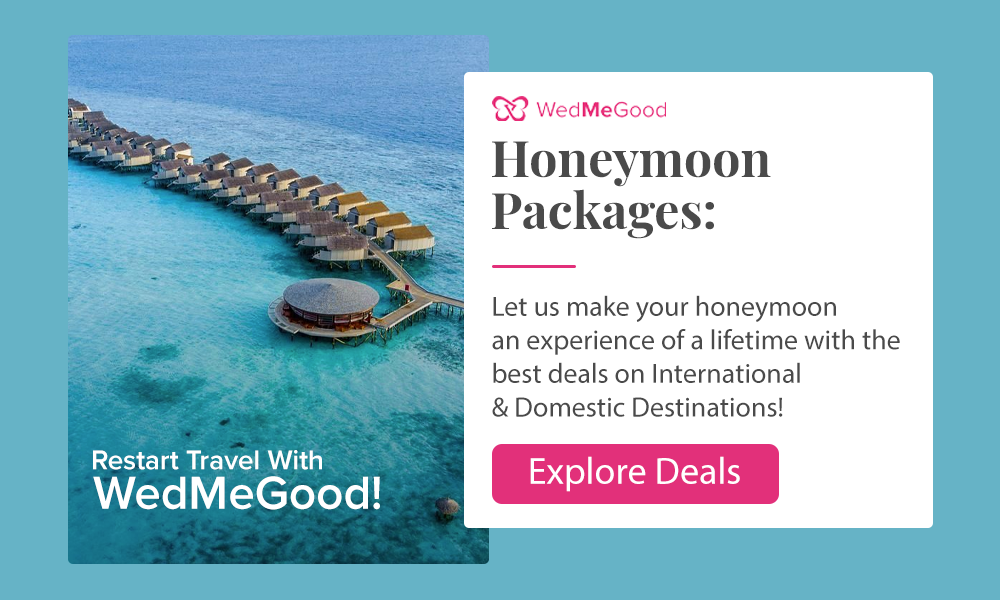 Swim in the turquoise waters of Maldives
Get transported into this gorgeous realm with turquoise waters and white sands. From taking your first journey in a sea plane, to staying in a overwater villa, swimming with turtles and diving with sharks, there is a lot that Maldives has to offer. Maldives opened for Indians again from July 15th, It's the perfect place for a honeymoon in 2021, as it isn't too far and a visa isn't required for Indians. A negative RT-PCR report is mandatory, but the travel quarantine is waived off for those who are double vaccinated. 
Get romantic in the charming valleys of Kashmir!
From unparalleled views to offbeat haunts and delicious food, Kashmir is every honeymooner's paradise. If you are a Bollywood buff, look no further than Kashmir. You can ski at Gulmarg or even take a shikara ride at the Dal Lake. To make your honeymoon planning simpler, there are some amazing deals on offer, which are too hard to resist. Click here for some amazing deals for Kashmir.
Current guidelines: One needs to carry a COVID-negative report and vaccination certificates to enter the state and move freely right now.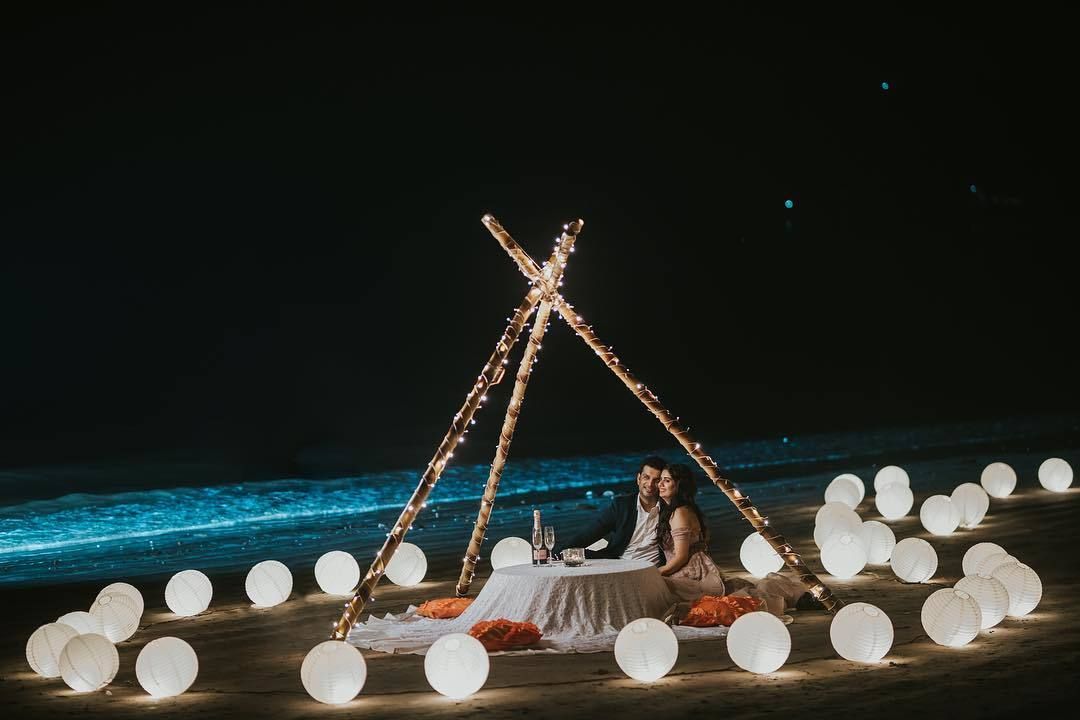 Image via Dream Diaries Photography★ 5
Enjoy romance like never before in Switzerland
Romance is synonymous with Switzerland, and finally, it's time to enjoy the mesmerizing blend of snow-capped peaks, blindingly blue lakes. After all, Switzerland has opened its doors for fully vaccinated Indian travellers! Plan your honeymoon to this gorgeous locale with a customised itinerary of your choice and hassle free planning and booking! Click here for some amazing deals for Switzerland.
Current guidelines: "Fully vaccinated" Indians can enter the country but will have to undergo mandatory quarantine. 
Soak in honeymoon bliss at Himachal Pradesh
From Dalhousie to Dharamshala, Himachal Pradesh is breath-taking! The scent of pine forests and the view of Himalayas will cure you of all your wedding planning stress. Click here for some amazing deals for Himanchal Pradesh.
Current guidelines: The current guidelines for tourists include carrying RT-PCR negative reports of a minimum of 72 hours, Rapid Antigen Tests (RAT) report of 24 hours or vaccination certificate with both doses.
Relax right by the gorgeous sea in Andamans!
Nothing like an island honeymoon where you can forget all the stress and tensions of Covid-19 and wedding planning and just dive into the clear blue waters! There are exciting packages and deals available, which will make your stay comfortable and fun, that too on a budget. Click here for some amazing deals for Andamans.
Current guidelines: The current guidelines for tourists include carrying a negative RT-PCR report not older than 48 hours, and a Rapid Antigen test to be conducted on all incoming passengers. Quarantine is also mandatory for passengers, with rules for both institutional and home quarantine.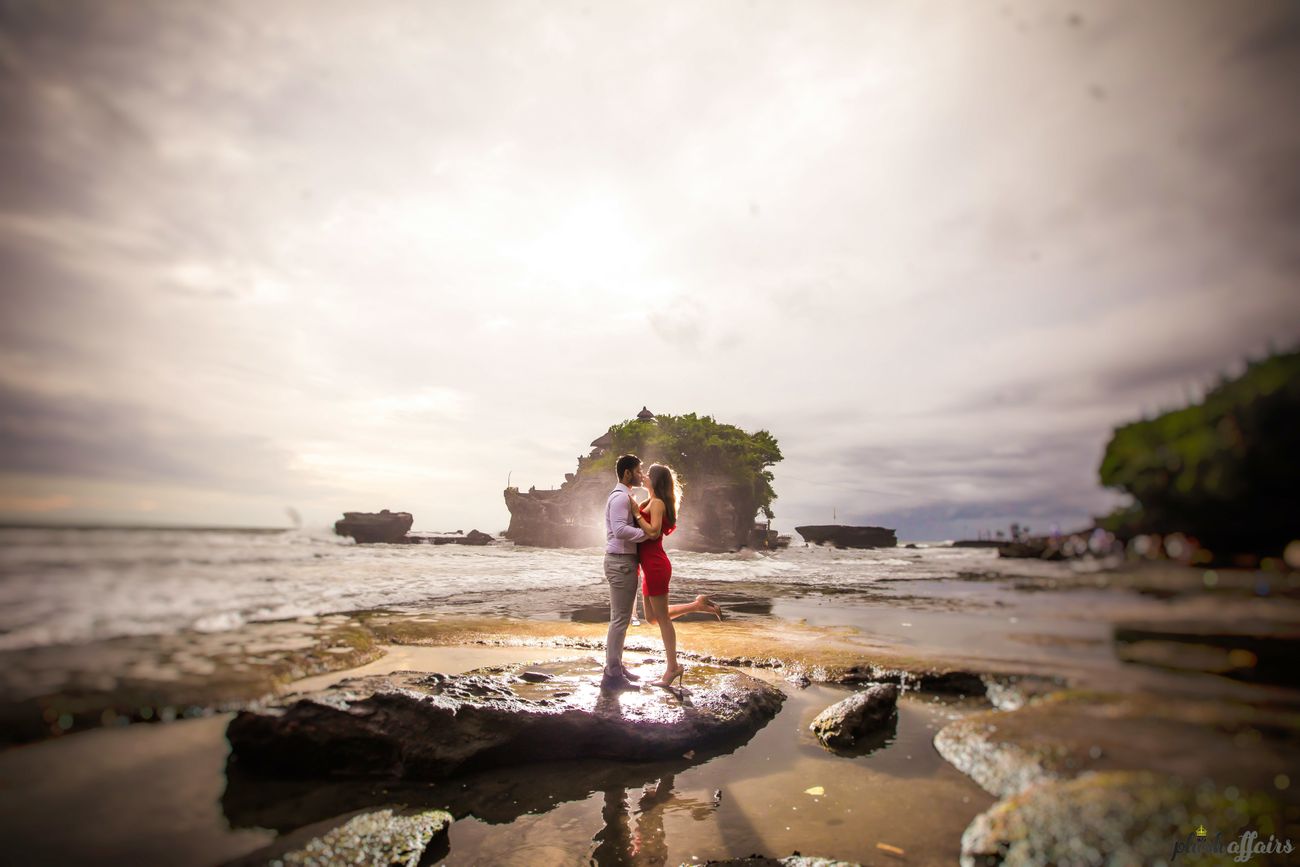 Image via Plush Affairs★ 4.7
Give into the gorgeous vibe in Goa
Can you ever go wrong with Goa? Romantic evenings by the beach with scrumptious food and fun activities, Goa is the perfect location for a honeymoon. There are lots of hotels and resorts to choose from, so pick a deal that gives you the most bang for your buck! Click here for some amazing deals for Goa.
Current guidelines: There are no restrictions for those who are double vaccinated, do carry your vaccination certificate, and entry is also open to those who can provide a negative COVID certificate.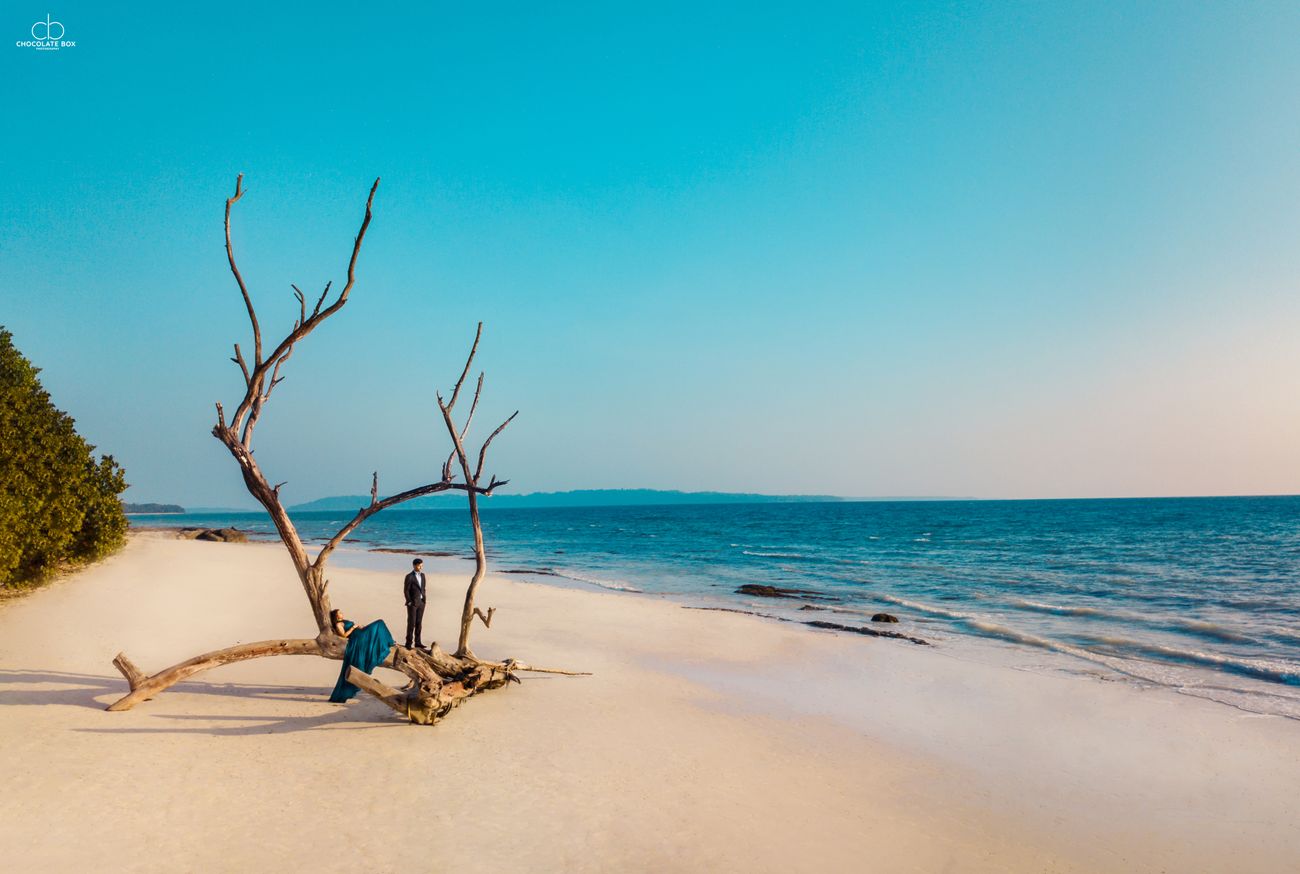 Image via Chocolate Box Photography★ 4.9
Enjoy a private honeymoon in stunning Seychelles 
There is nothing dreamier than a honeymoon on an isolated white-sand beach island with your better half! You can dive into gorgeous waters and enjoy forest clad mountains every day. They are welcoming tourists with open arms and pick the perfect resort where you'll feel special 'cz it's your honeymoon! A visa isn't required for Indians, and currently, they are allowing vaccinated tourists from here. Click here for some amazing deals for Seychelles.
Current guidelines: It should be 2 weeks since the second dose. In order to enter Seychelles, travellers will have to carry proof of COVID-19 vaccination, that is, the vaccination certificate - along with a negative RT-PCR test 72 hours before departure.  
Chill in the midst of nature in Coorg
Nothing like relaxing amidst the coffee plantation in coorg. Far away from bustling life, Coorg is the perfect escape for your romantic getaway, especially when a break is much required! Click here for some amazing deals for Coorg.
Current guidelines: Negative COVID-19 reports are mandatory to enter Karnataka from a lot of states currently, so keep that in mind. 
We are sure this blog has put you in the mood to plan your honeymoon, especially if you've been double vaccinated! If you're looking for exciting deals to any of these places, then check out the amazing deals and discounts WedMeGood has tied up with leading travel partners for!
Quick note to everyone planning their honeymoons – please check all current quarantine rules and regulations before booking. Since the situation and the rules keep changing, we would recommend everyone to check before booking!