Where To Buy Kanjeevarams in Chennai
BY Meenu | 05 May, 2022 | 53541 views | 4 min read

Chennai is synonymous with the best Kanjeevarams. Most brides having a South Indian wedding love a luxurious Kanjeevaram and come all the way to Chennai to choose it. It is an emotion to see the Muhurtham Kanjeevaram being bought by the families who choose an auspicious day and make a complete occasion out of it. We bring to you some of our favorite places from where you can choose unique Kanjeevarams for your special day.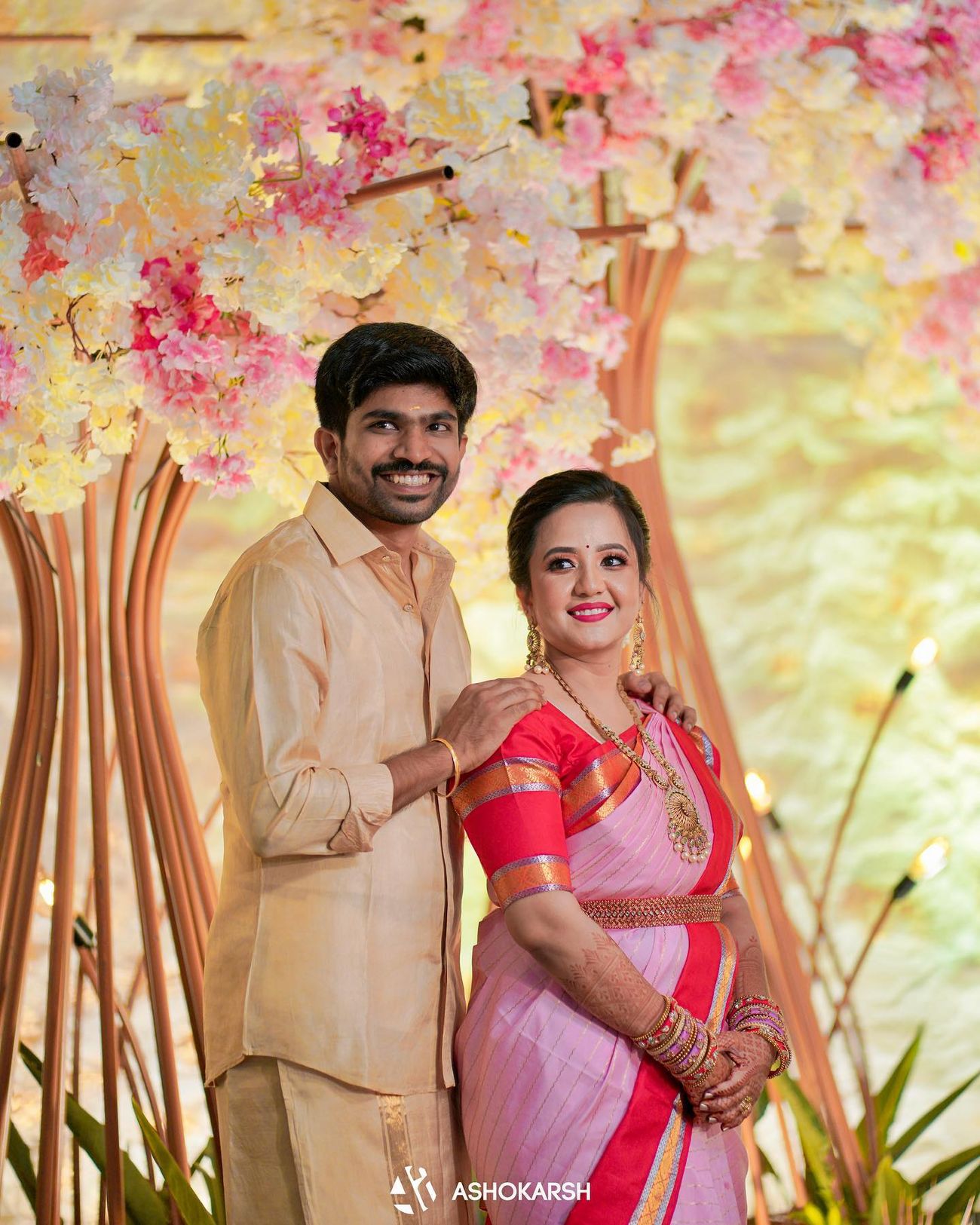 A name that is listed out in every agenda of "pattu saree" shopping. Tulsi silks is the cynosure of silk sarees of all kinds, especially bridal Kanjeevarams. We havealso seen how brides choose their silk sarees from here and then send them to their favorite designer for the zardosi work. Shop by appointment or shop online.
Where: Shop offline at their store in 68, Luz Church Rd, Kapali Thottam, Mylapore, Chennai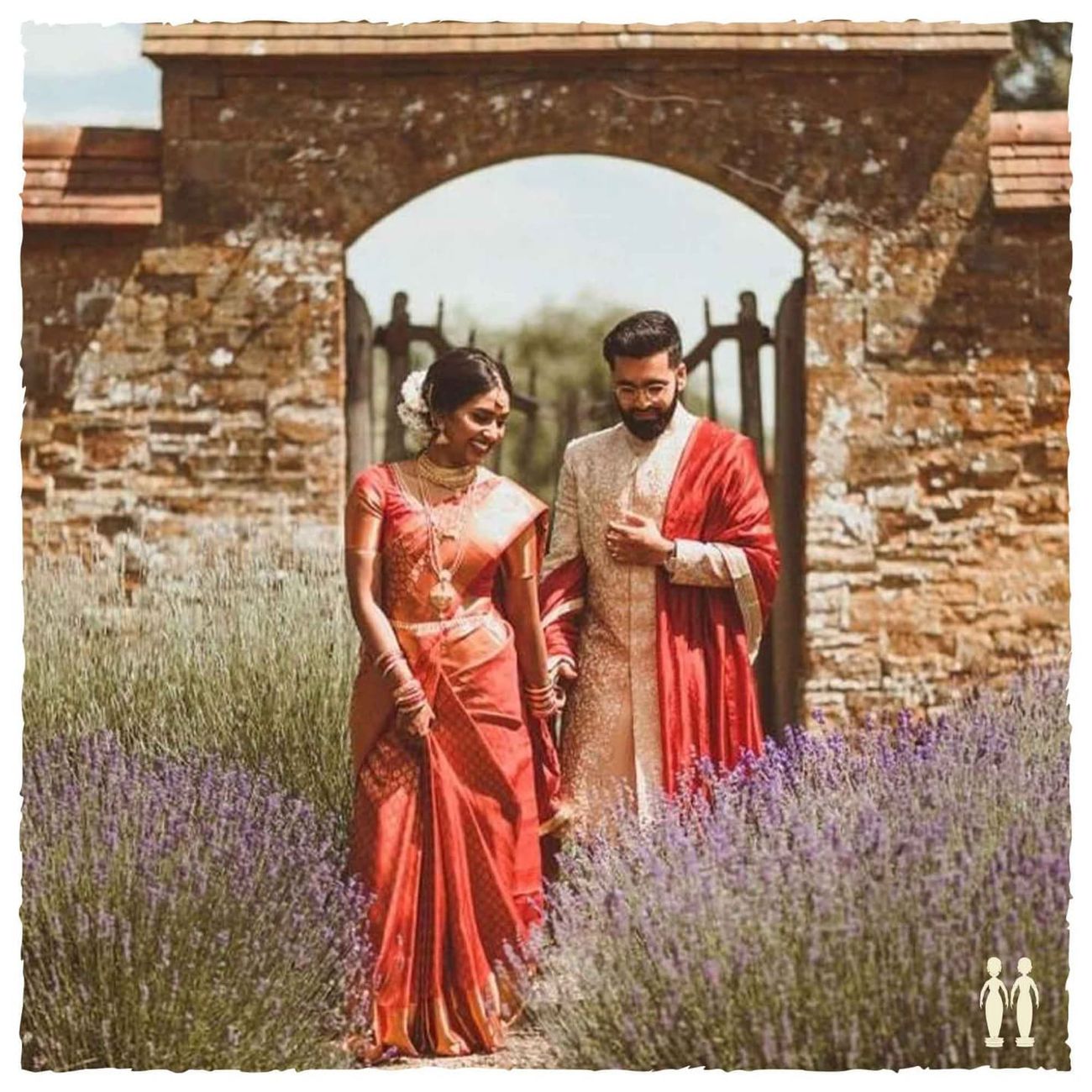 A beautiful space for beautiful bridal sarees. It is an experience to come and physically shop in Sundari silks. The choices are so unique here that you would be confused about what to buy!! You want to come and shop here that is where you have to.
Where: Shop online here. Shop offline at 36, North Usman Road, T.Nagar, Chennai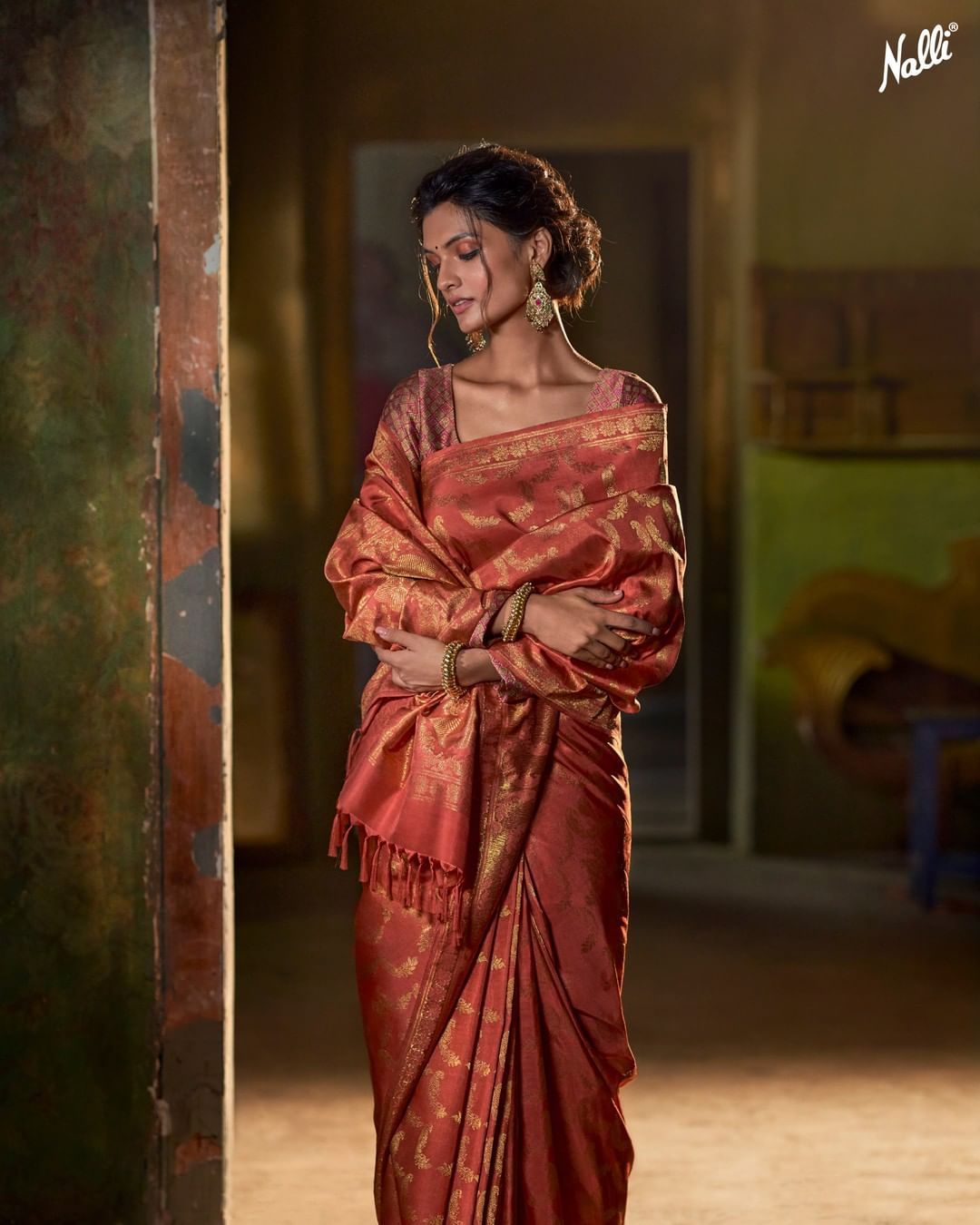 Image via Nalli Silks
The first name that comes to anyone when we talk wedding Kanjeevarams. There is something about Nalli silks and it is a mandate that every bride has at least one Kanjeevaram from Nalli silks.
Where: Shop offline at their T nagar store, which was the first one that was started or online here.
Kumaran Silks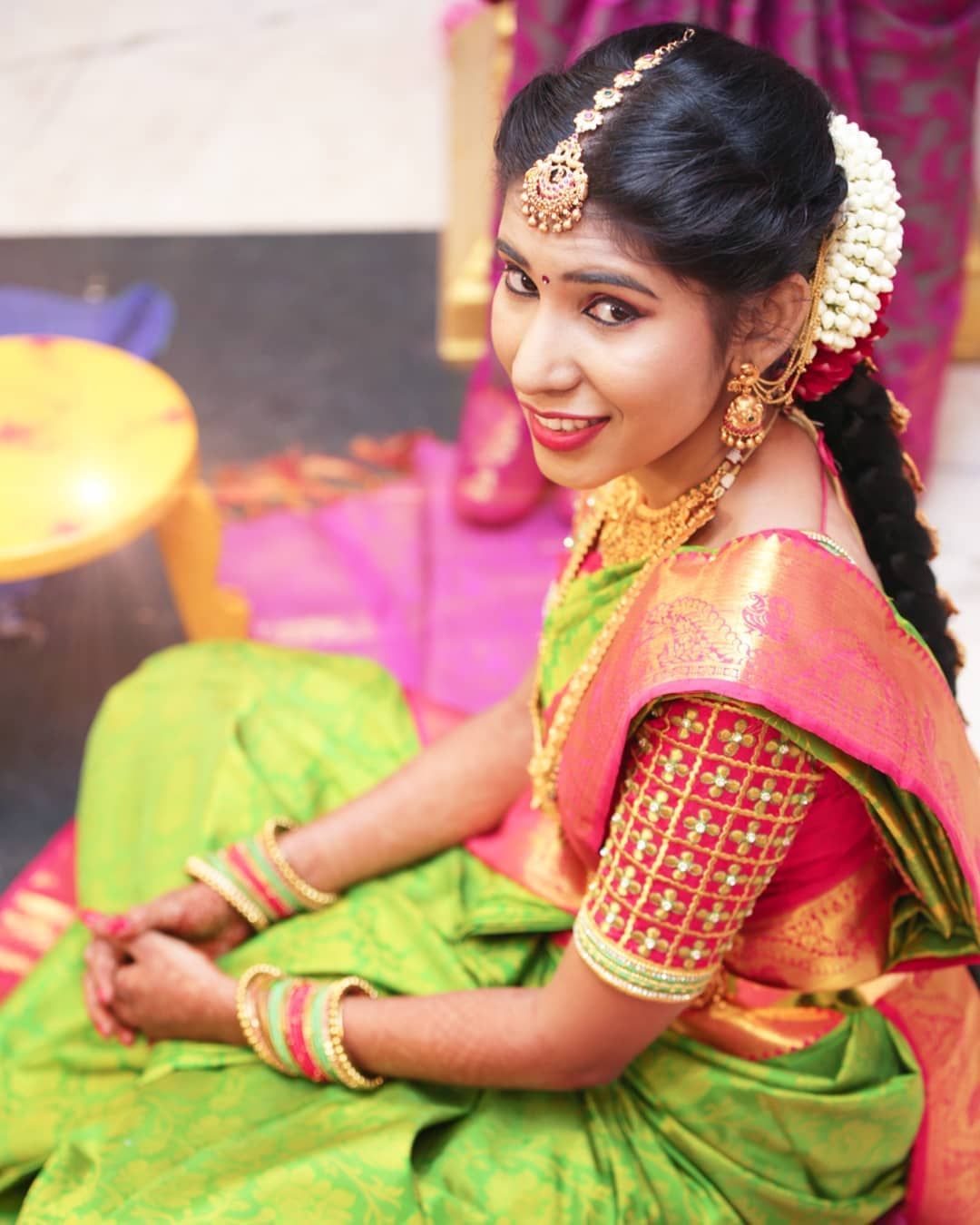 Another popular name, anyone who wants to come to shop in Chennai will have this in their mind no matter what. The emotion quotient associated with this place is too high and you really need to pick a bridal Kanjeevaram from Kumaran silks.
Where: Shop online or check out their T nagar physical store at 12, Nageswaran Rao Rd, Parthasarathi Puram, T. Nagar, Chennai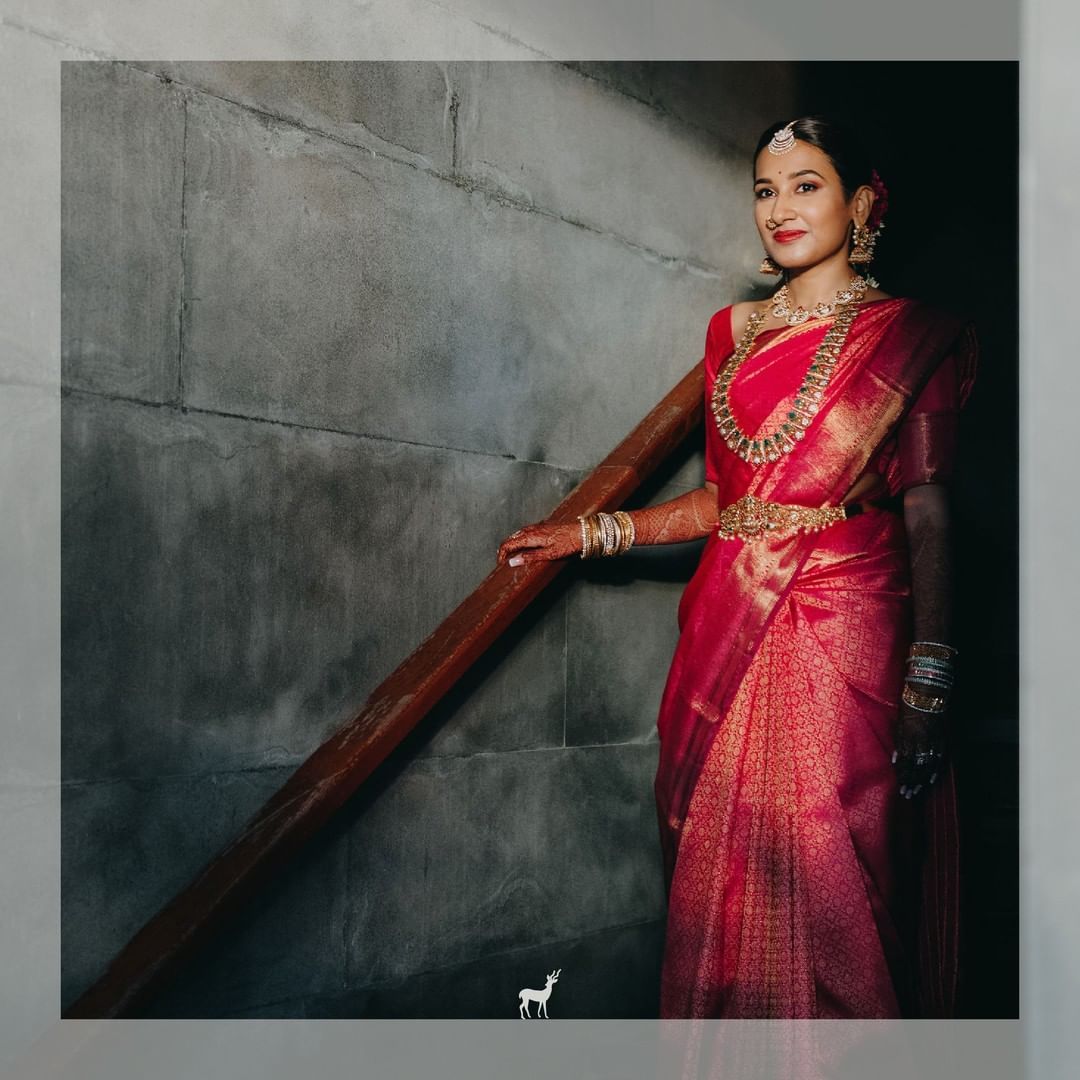 Another exclusive spot for exclusive bridal Kanjeevarams is Kanakavalli. Another multi-city, multi-branch store that specializes in gorgeous Kanjeevarams and we love their collection.
Where: Check out their online space here or visit their flagship store at 60, Spur Tank road, M.S. Nagar, Mukta Gardens, Chetpet, Chennai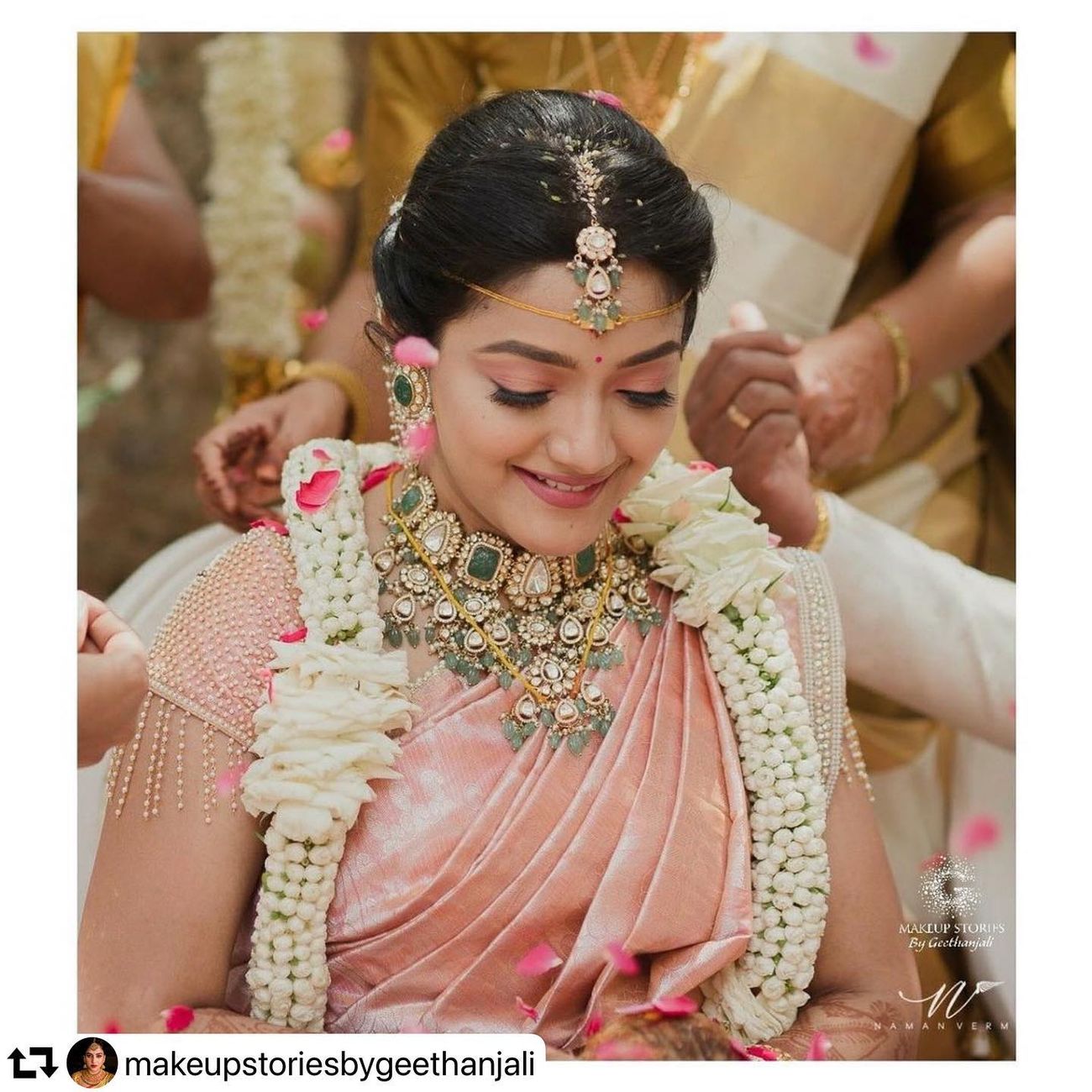 From the home of silks straight to Chennai. Pachaiyappas silks is a landmark in the temple town of Kanchipuram. With a huge and rich history, their Chennai showroom in T nagar brings all this and more.
Varamahalaksmi Silks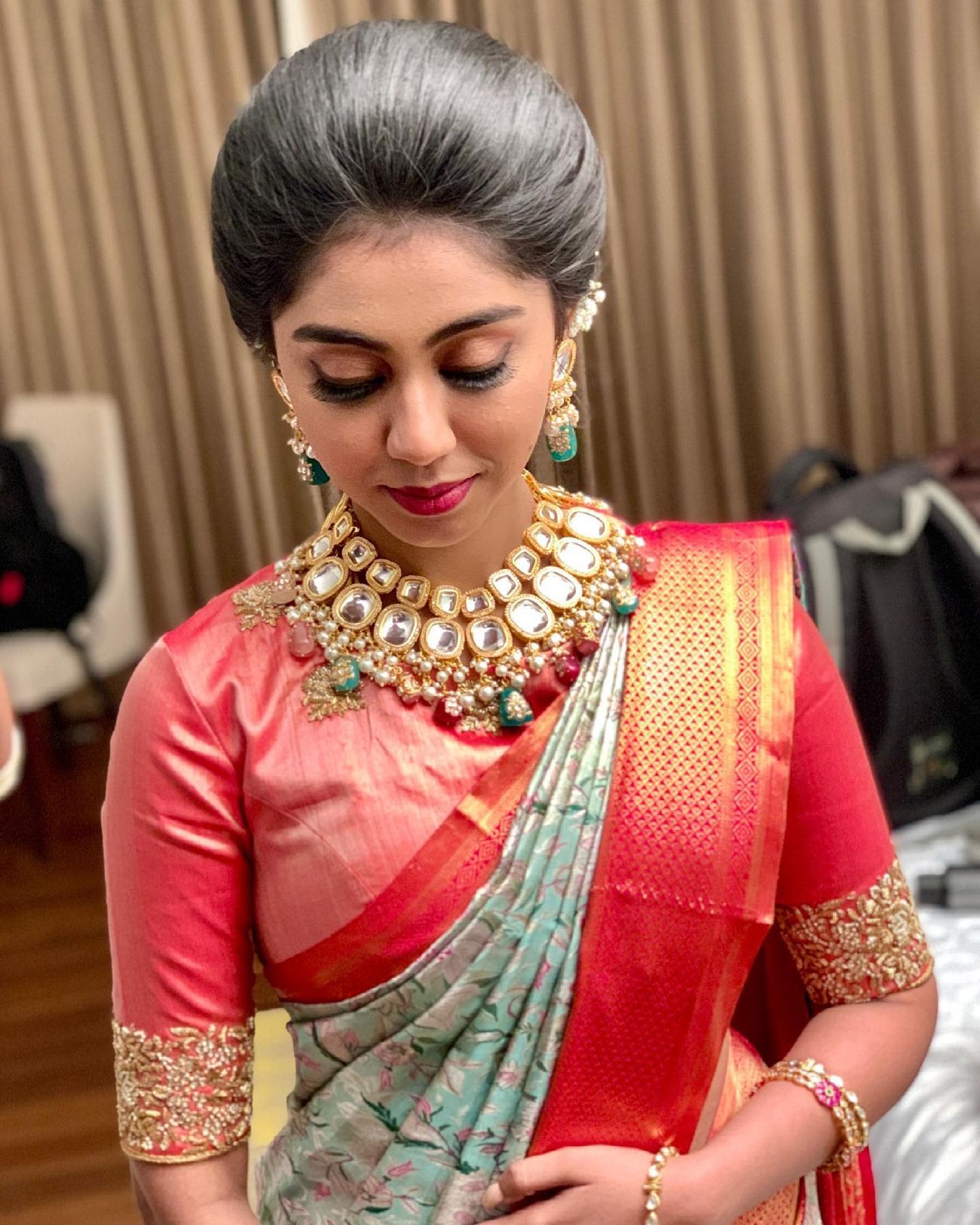 Another stunning silk house all the way from the temple town of Kanchipuram in Chennai which is a great place to shop for your bridal silk sarees.
Where: Their physical store @ Mylapore offers a big collection.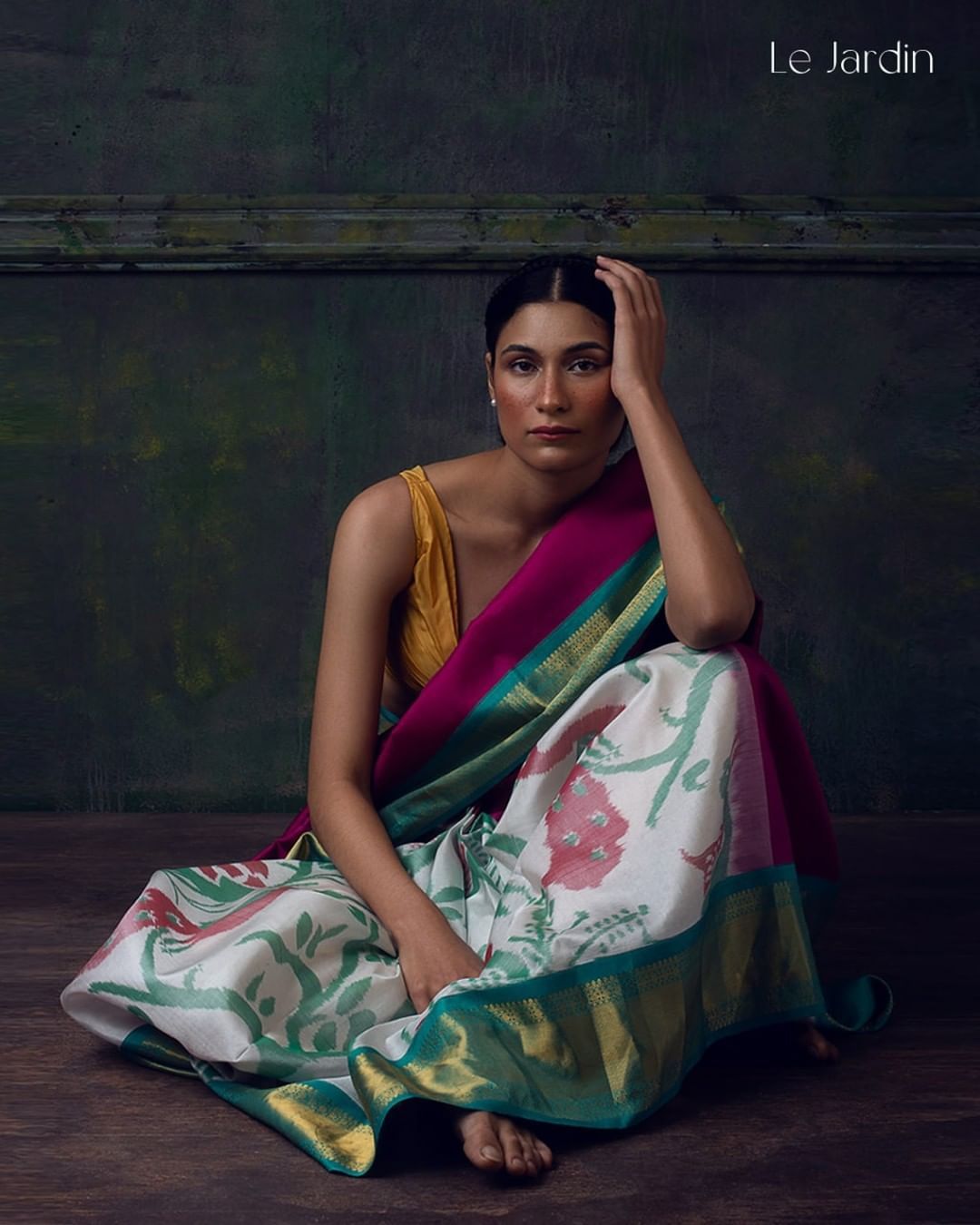 A special place for contemporary Kanchi silk sarees which are for the brides of 2022. If you are a bride who is not looking for the traditional options then you should check out the collection of Palam silks. We are sure you will find a stunning piece that you can treasure.
Where: With multiple stores in Chennai check out the one in Mylapore, T nagar or Anna Nagar based on where you are. Want to buy it online, then click here.

All these "must check out" spots in Chennai can be connected online and you can shop from anywhere around the world. They understand the importance of a bridal Kanjeevaram and trust us, you will not be disappointed!
Shop for more stunning bridal sarees in Chennai bridal wear stores and online in the WedMeGood Bridal Gallery! Also, find the best Chennai wedding venues, Chennai makeup artists, Chennai wedding photographers, Chennai banquet halls, Chennai wedding caterers and Chennai wedding planners. Download the WedMeGood app today!