Where To Buy Silver Jewellery Post Quarantine!
BY Garvita | 01 Apr, 2020 | 2128 views | 3 min read
Hola brides-to-be, we know being stuck at home ain't that great. Though somewhere in our lives we craved for it, but definitely not this way! However, despite wedding postponement making things tad bit sad on your end, we thought of bringing a smile on your face with a fresh set of ideas and inspiration, for you to bookmark for future. 
And this one being extra pretty because we've got you new places to shop SILVER JEWELLERY.. umm of course, once the lockdown is over! For brides wanting to go unique with their pre-wedding ceremony looks, this is the best time to ponder over the kind of jewellery you'd want to style your outfit with! If silver is what you've thought of, then why not add these brands to your list and makes things easy & quick when you restart with the wedding planning. Go ahead, and read on!
Motifs By Surabhi Didwania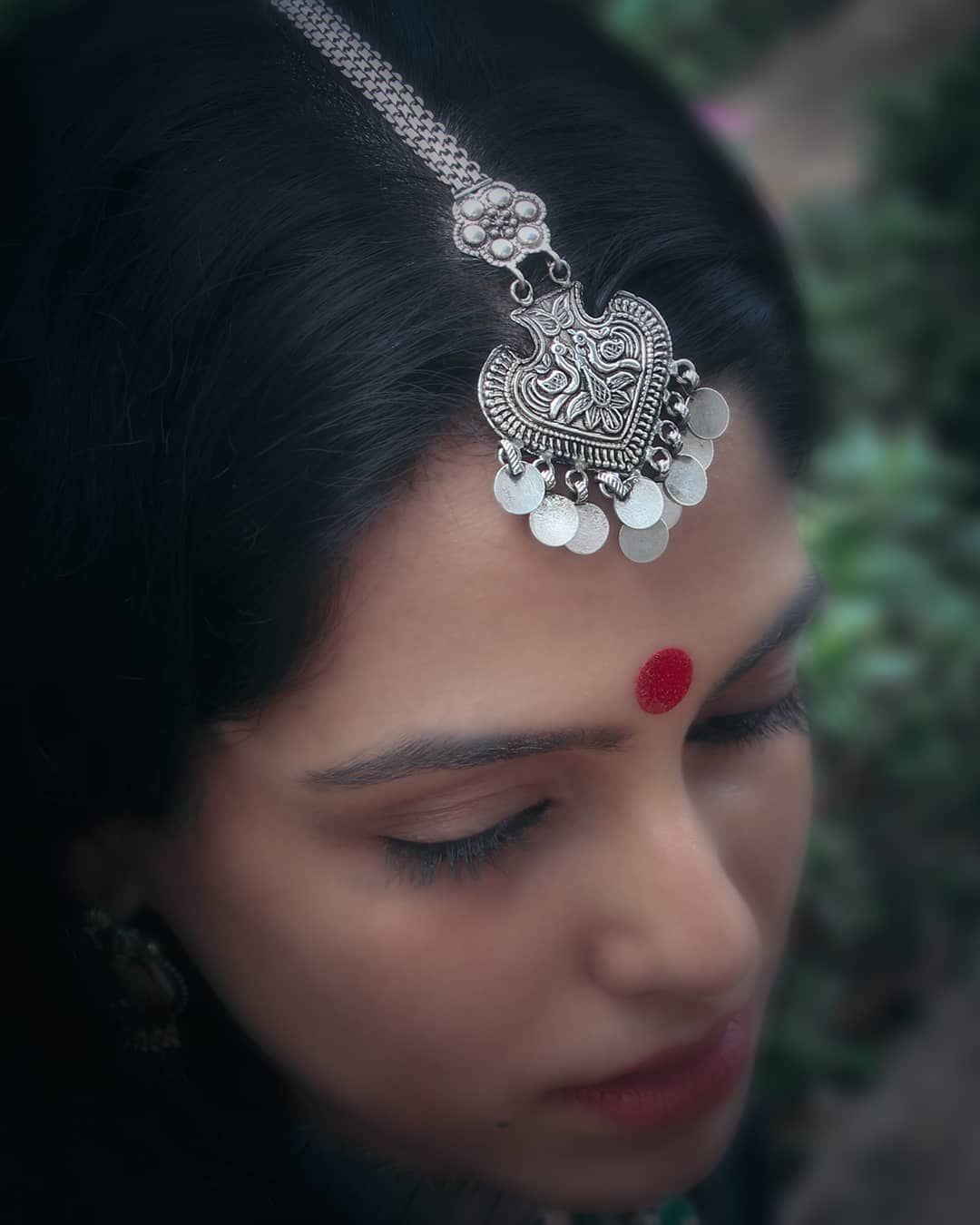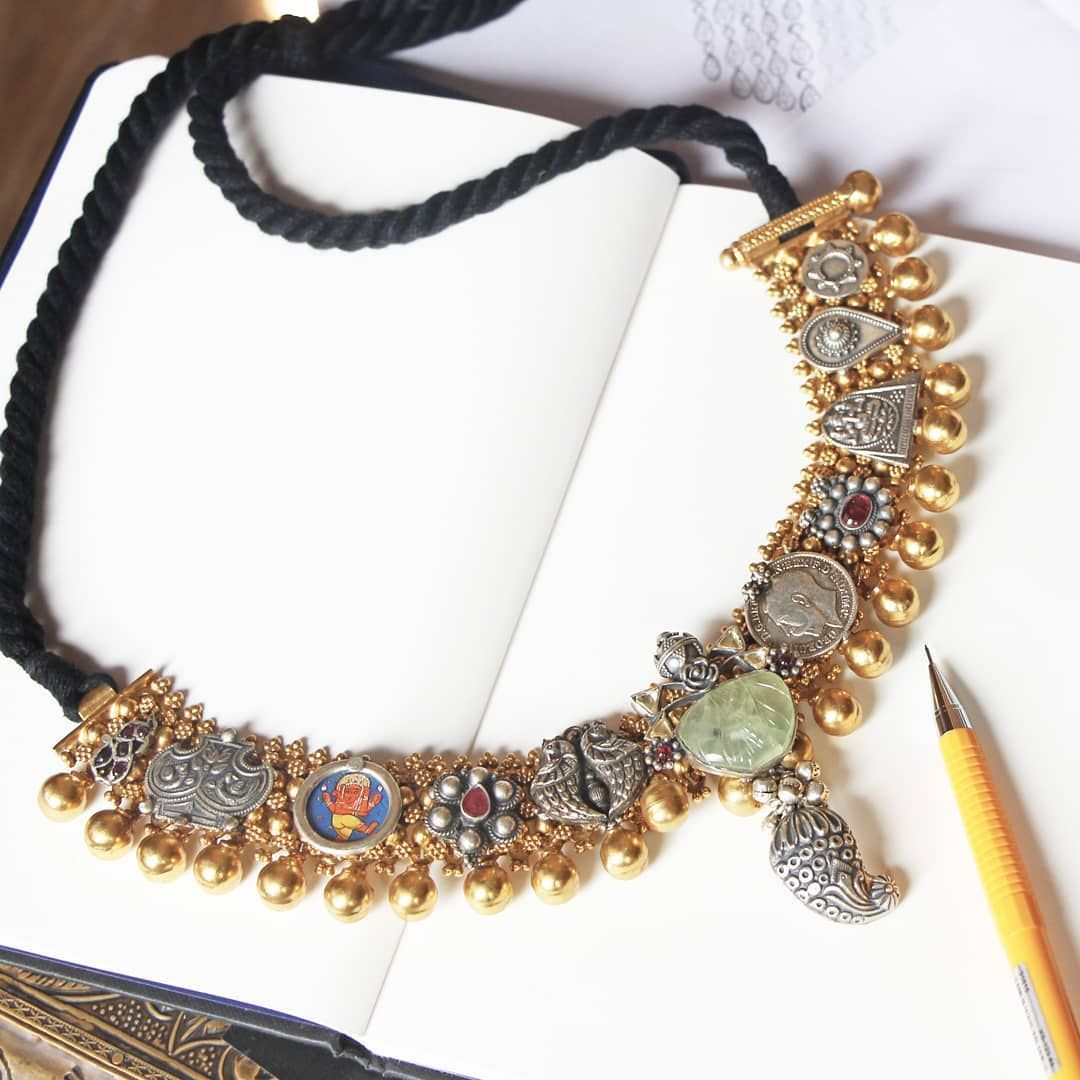 Want to go OTT while keeping the elegance intact, well then, you should definitely give Motifs By Surabhi Didwania a shot! Quarantine made us go through all their Instagram posts and looks like, we already have more than a dozen favorites to be added to our wedding closet soon. The blend of modern details with chunky elements tug at our heartstrings, and we're sure the brides-to-be would fall in love with every piece at the first glance itself!
Find them at mymotifs.com or
Kahla Phata, Sam Road, Jaisalmer - 345001 Rajasthan (India)
Silver Streak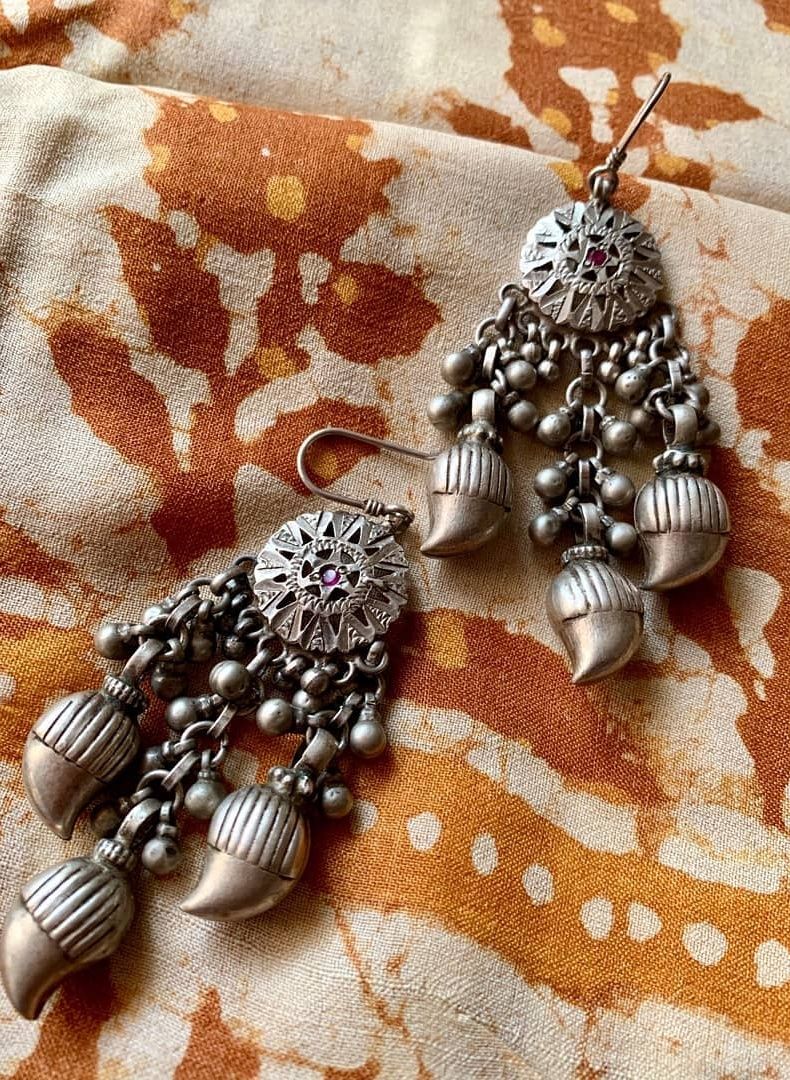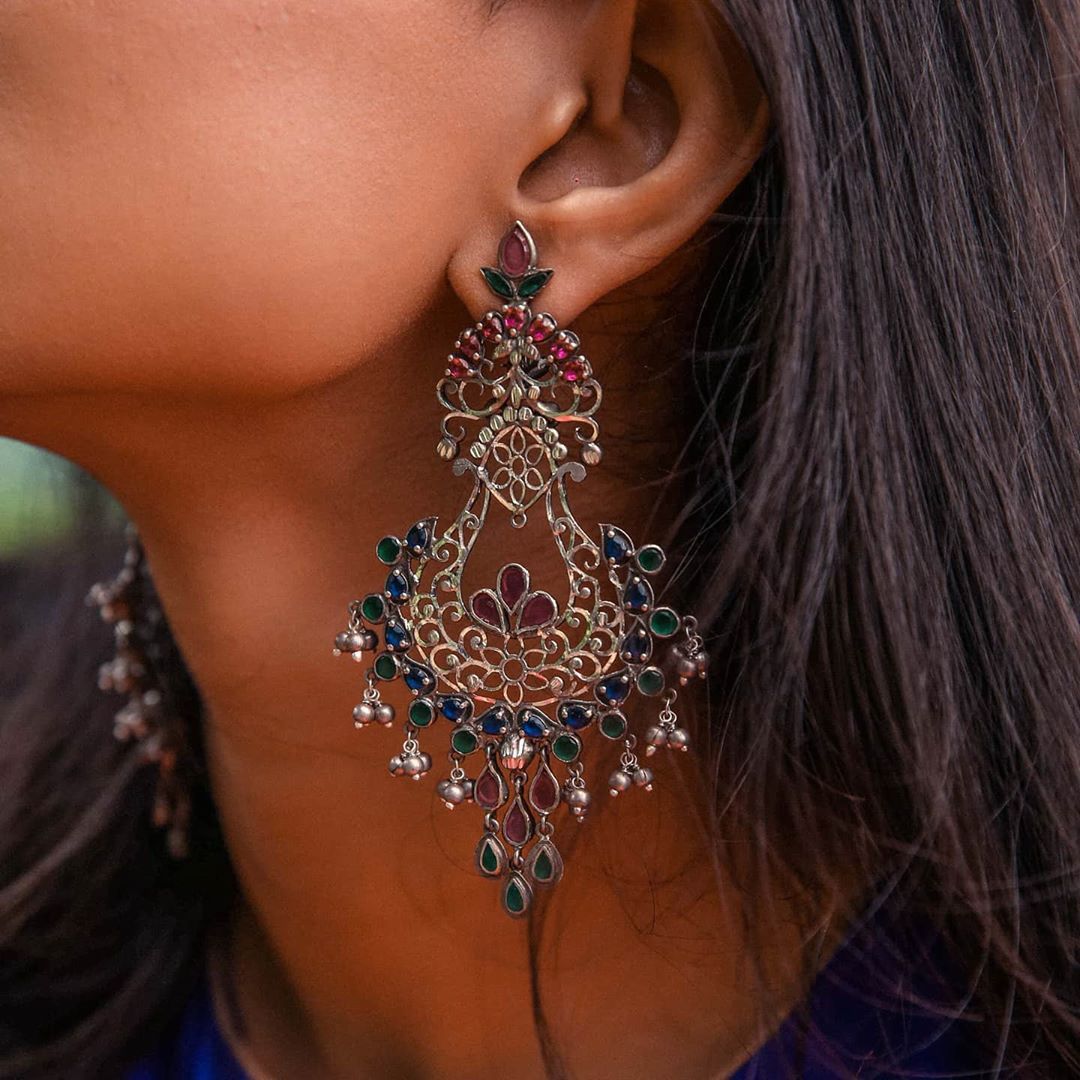 Like they say, "A sparkling streak that tickles your love for silver jewellery", Silver Streak offers exquisite minimal jewellery pieces to satisfy your craving for silver, right away! The bohemian essence made us go gaga over their extraordinary designs, and we're looking forward to see our brides creating alluring fusion looks once the situation around gets better.
Find them here or
Shop No 4, Joanna building, Manuel Gonsalves Rd, Bandra West,
Manjha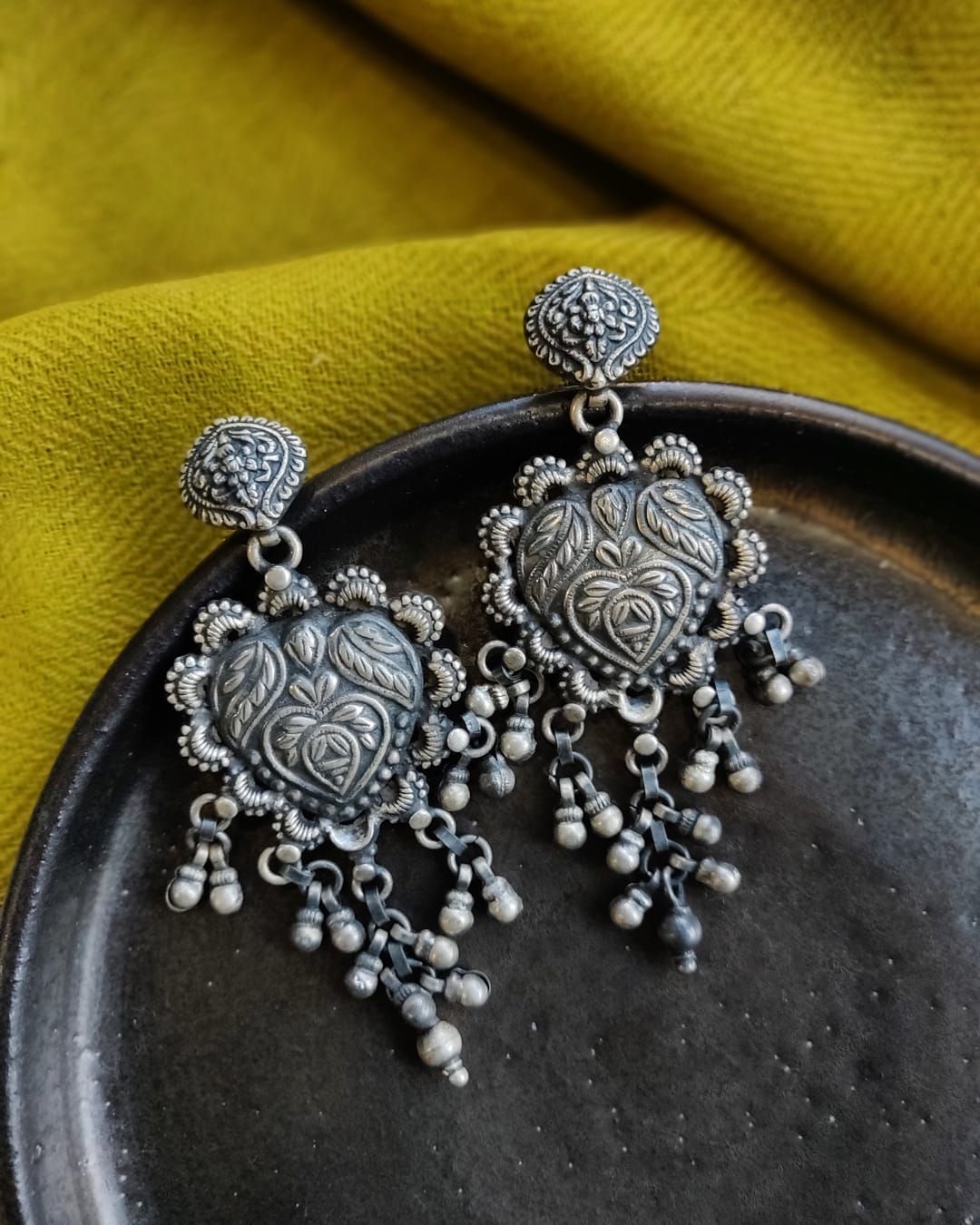 For the brides who wish to keep the vintage charm intact to their looks, Manjha has something to offer to each one of you. The rustic aesthetics with a new-age touch will leave you spoilt for choices, and you'll surely end up creating an Insta-worthy collection with all things silver here. Oh well, if you're still planning your bridesmaids' favors then you should have a look at their dainty silver earrings or flamboyant rings, it'll amp up your gifting game in a jiffy! Didn't we just make your lockdown phase a bit better?
Find them at mymanjha.com or 
503, Palm Springs Plaza, Golf Course Road, Gurgaon
Divas Mantra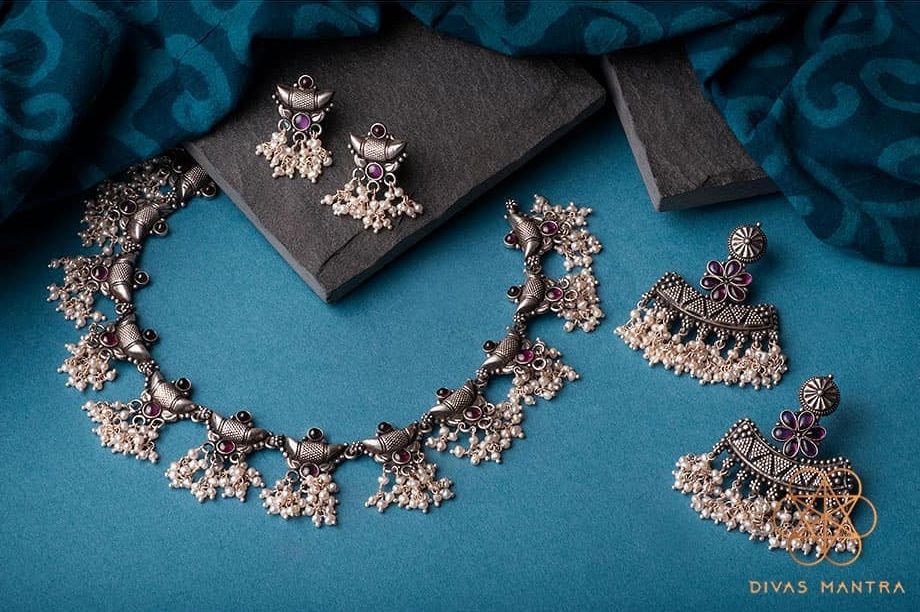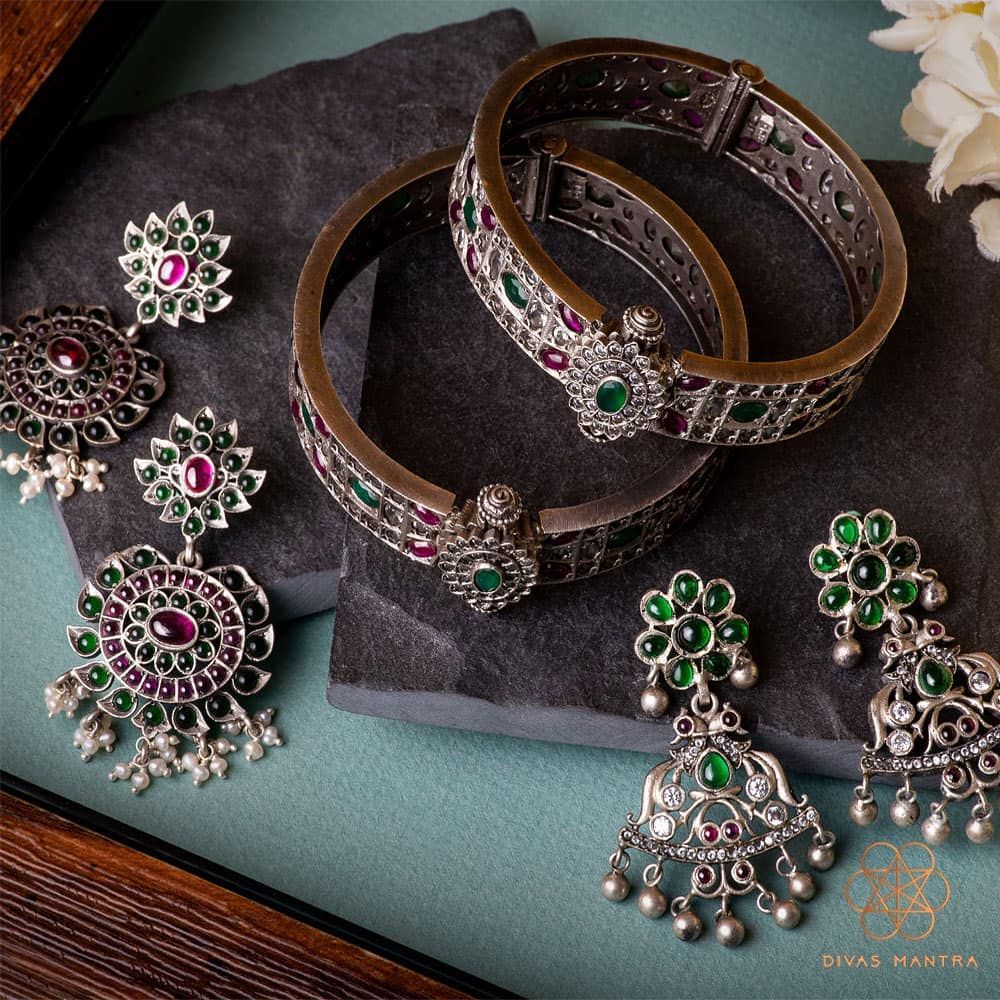 A cutesy, hidden gem Instagram label that we bumped into while searching for versatile silver jewellery, Divas Mantra made us go weak in our knees with their pretty neckpieces and earrings. From antique silver finish to gold plated, there is fine craftsmanship for one and all.
Find them here
Potpourri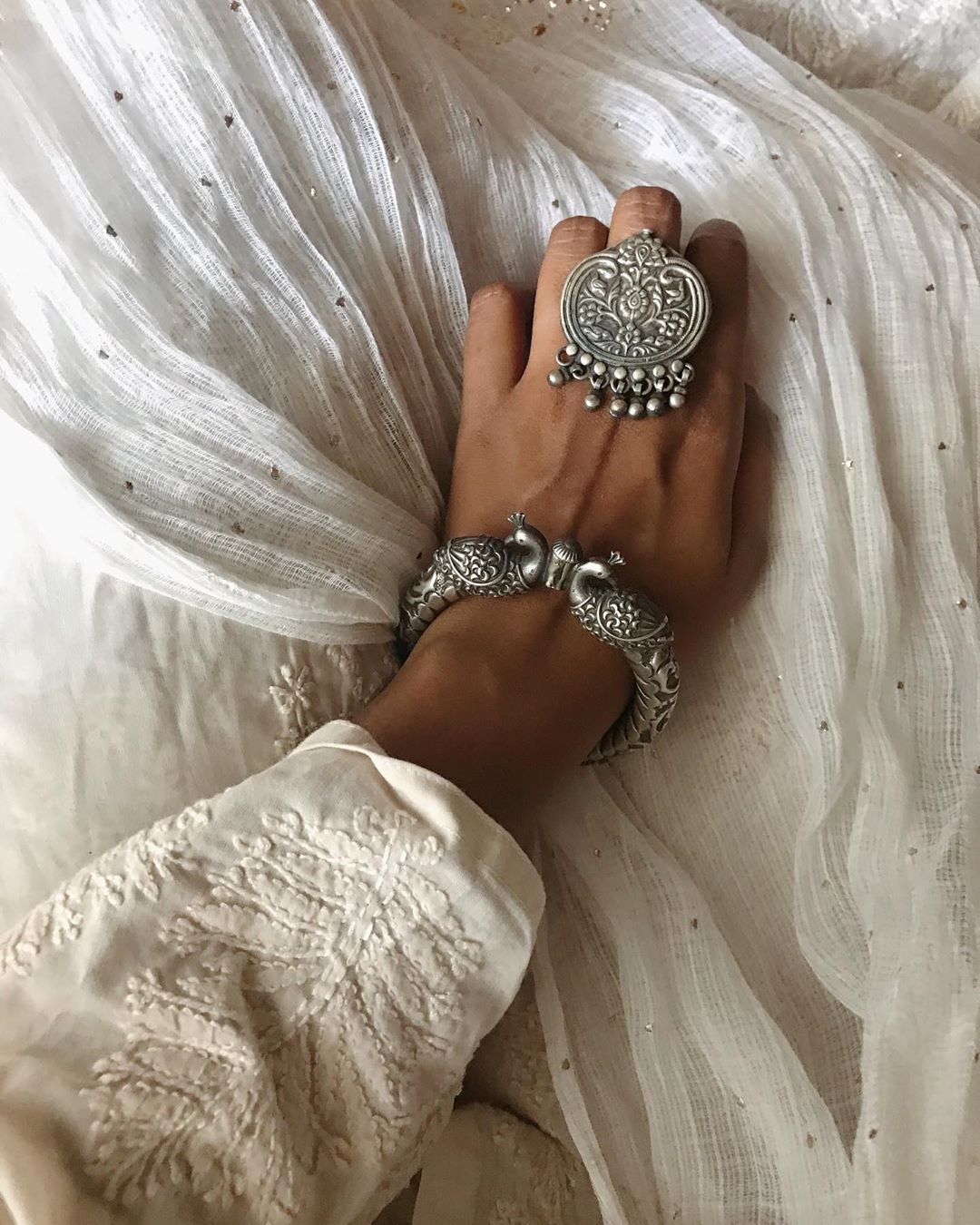 Image via kitakaturi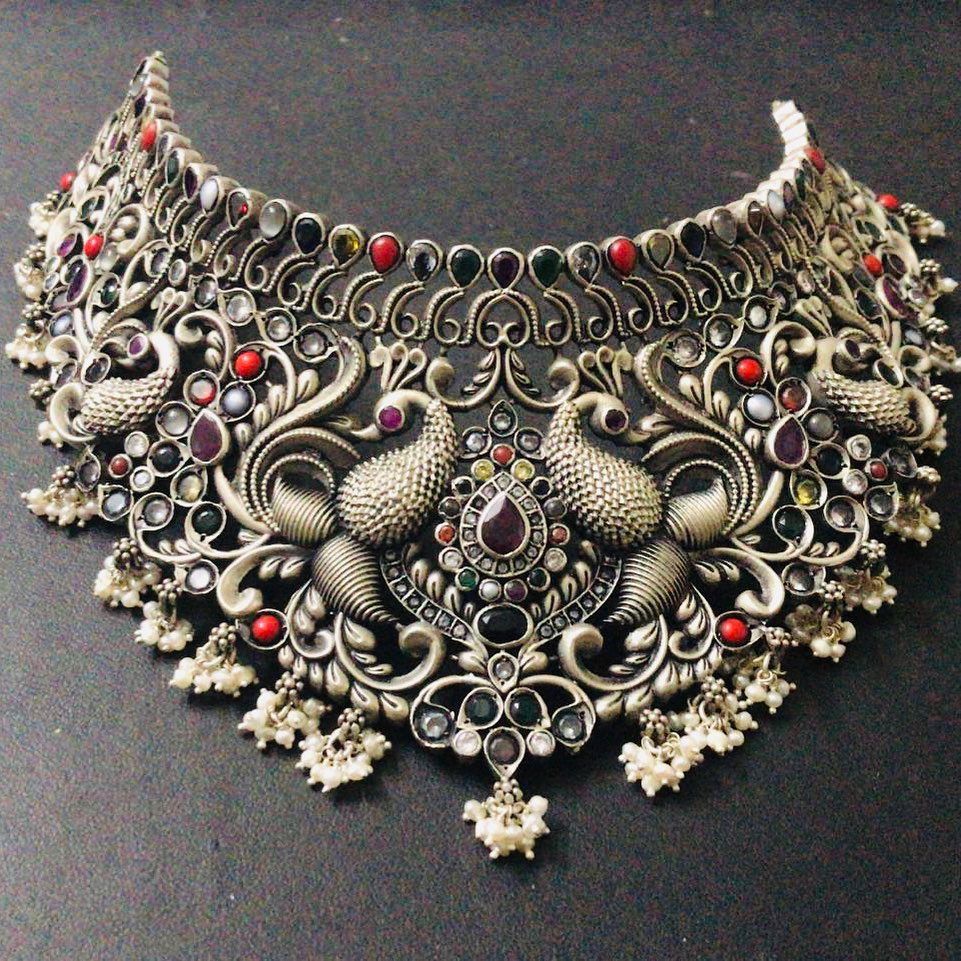 We had to add this brand for their magnificent kadas and chokers. Trust us, those pieces are sheer stunners! For a silver jewellery hoarder like me, Potpourri's collection is indeed a treat to the eyes. For the brides who want to don out-of-the-box silver jewelry at one of their wedding revelries should definitely check this brand out!
Find them here
ALSO READ - Oxidized Jewellery Pieces Under 10K For An Offbeat Mehendi Look!
Planning a wedding? Check out venues, makeup artists, photographers and more that can help you plan your perfect dream wedding! Also, download the WedMeGood app today for a seamless wedding planning experience and tons of inspiration!