Whimsical Baroda Wedding With A Uniquely Styled Bride
BY Latha Sunadh | 23 Jun, 2017 | 14478 views | 5 min read
A white lehenga at a Gujju wedding? No kidding, this Raw Mango lehenga with pretty ruby jewellery had captivated us right from the word go. Aashna, the bride chose an offbeat path for her wardrobe and we love her for it - a white Raw Mango lehenga, a Parsi gara sari, an embroidered dress worn with a nath - so much variety and so much newness. Apart from that, we loved the fringe decor at the brunch Mehendi ( now that's a new concept altogether!) and the candle lighting at the cocktail. Extra points for matching the cocktail dress to the cake! Photography by Pooja Joseph Photography★ 5 was a beaut and we loved the candid fare! 
Meet Uneesh & Aashna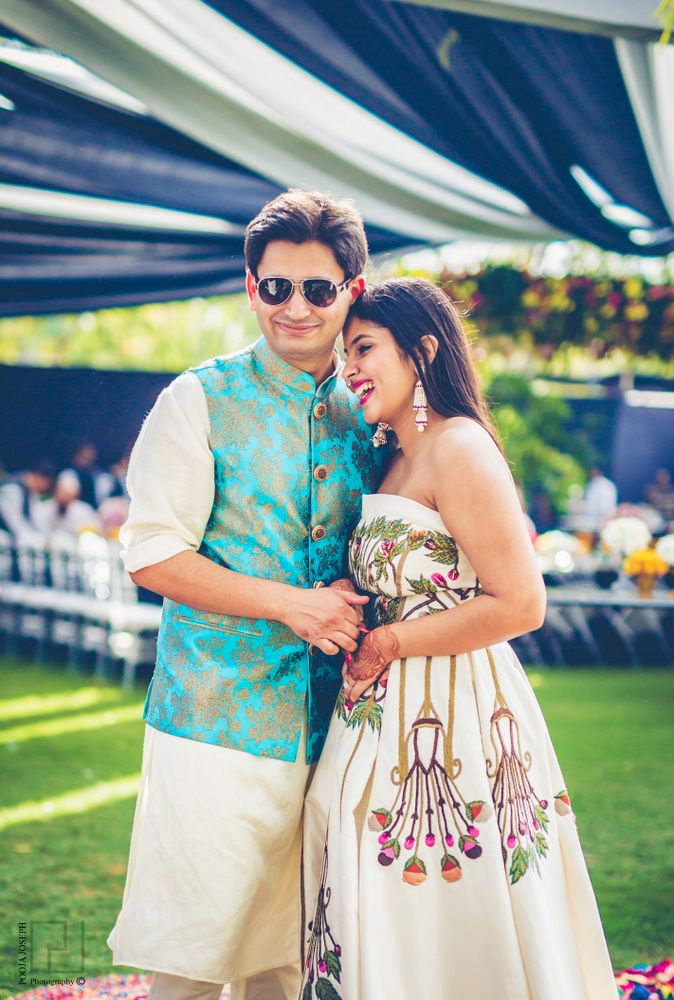 "My husband and I met in high school. We started dating in grade 8, initially it was just a high school crush none of us knew it would turn into a serious relationship. We both ended up going to study in London for 4 years and that's when we knew this was it, our Roka was done in 2012 when we both came back home for our Christmas break and then we waited for 4 years after to finally get married. Having grown up together and going through regular teenage stuff together we feel like we have seen each other grow and mature, it is an amazing feeling to get married to your high school sweetheart and best friend" says Aashna. 
The Pre-Wedding Function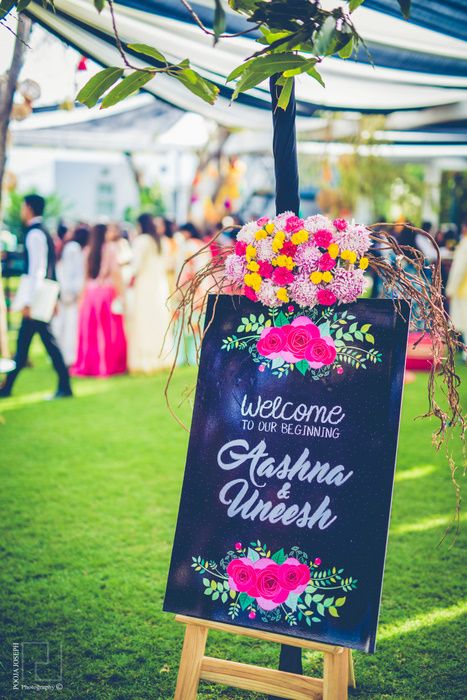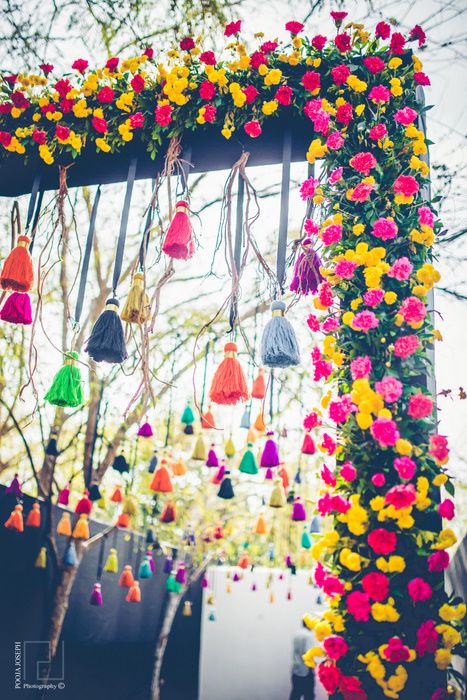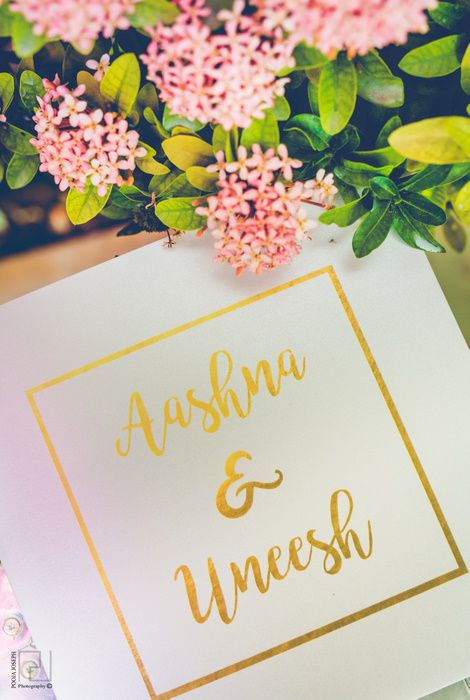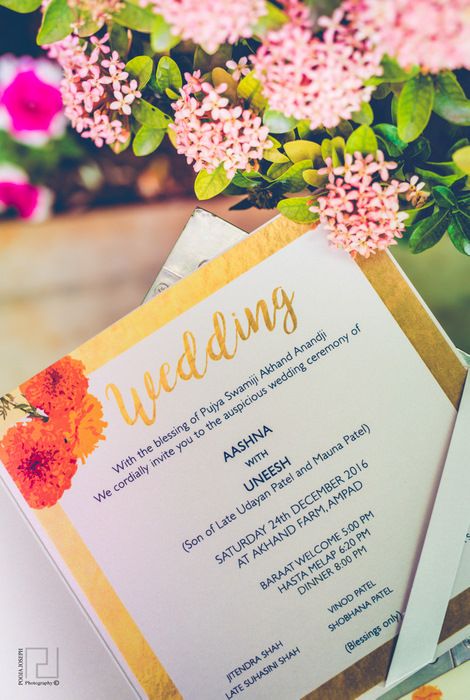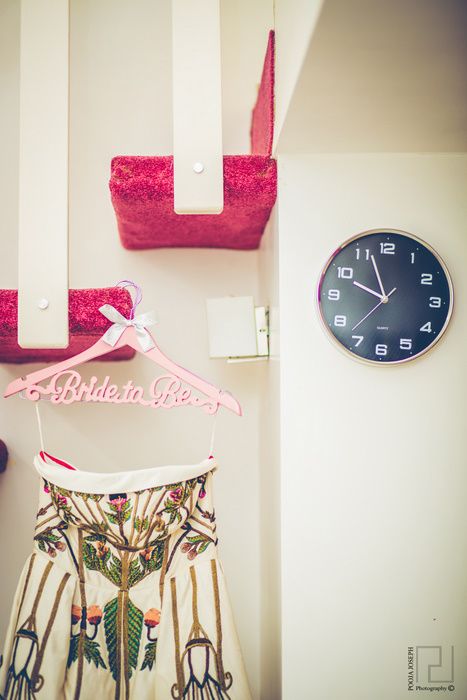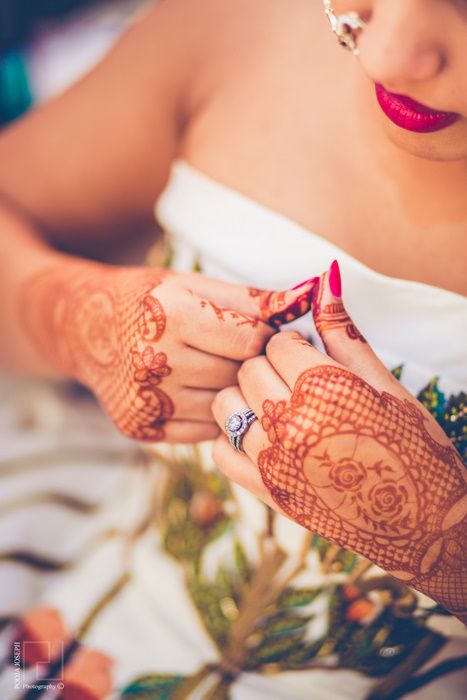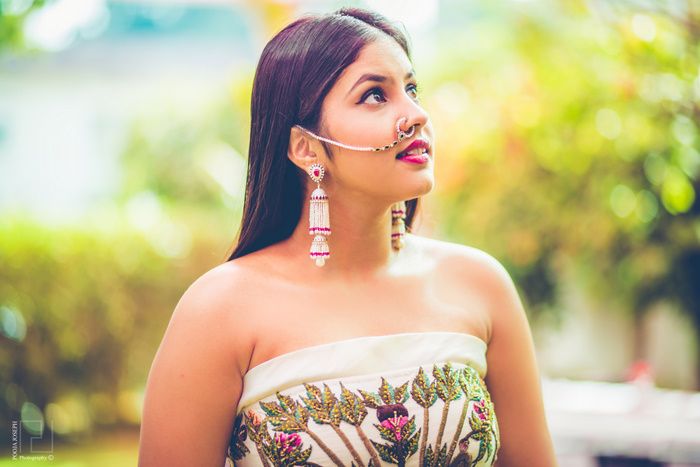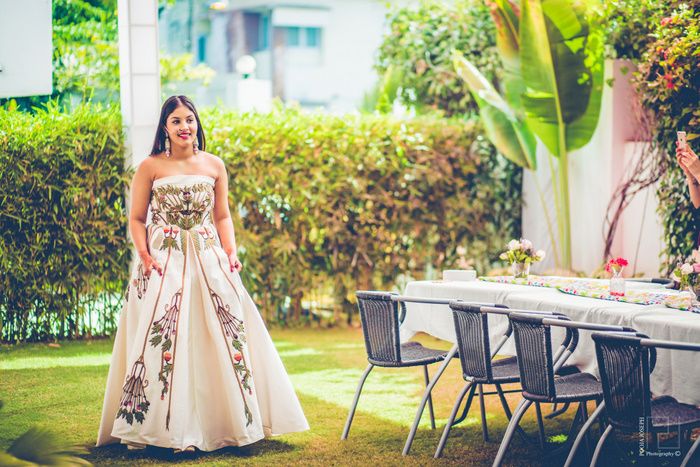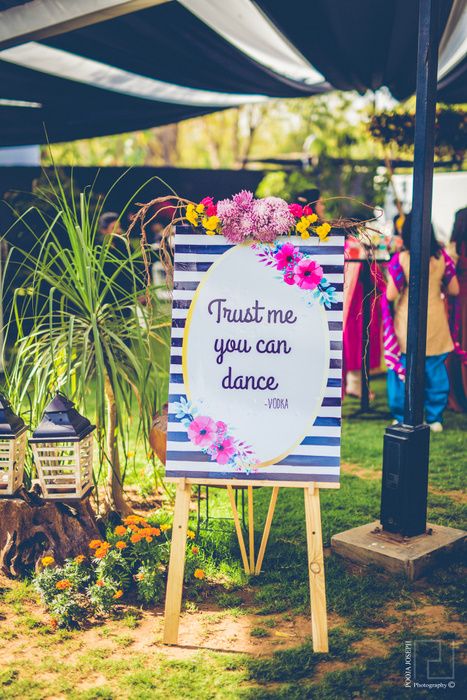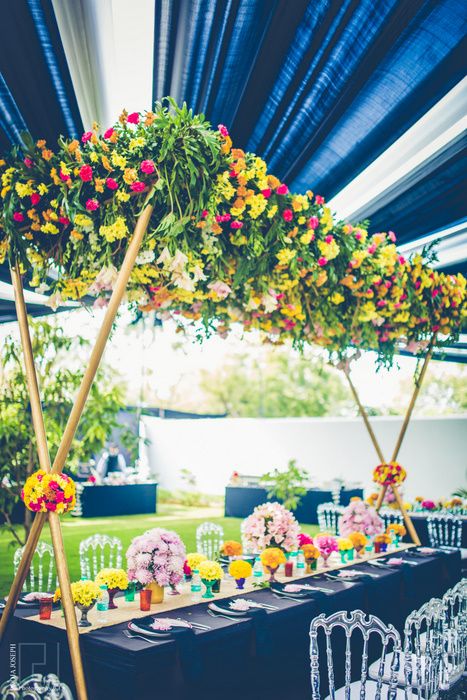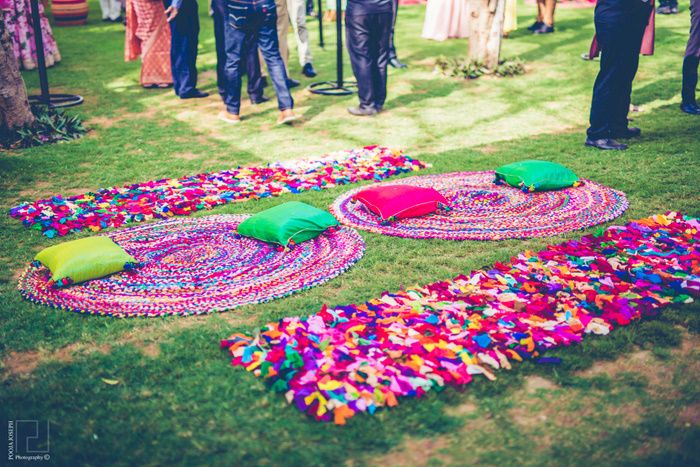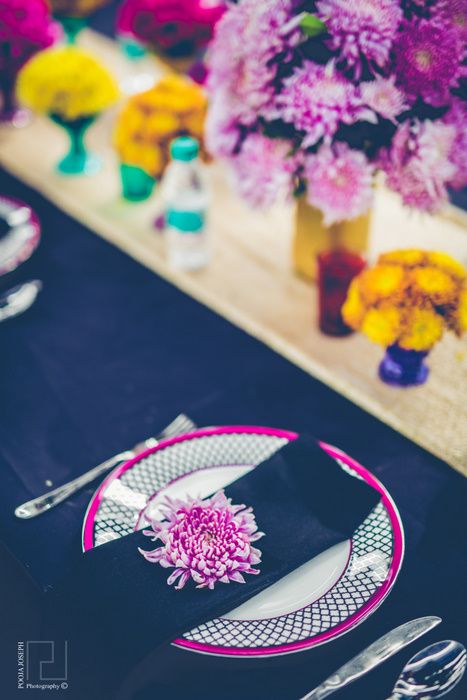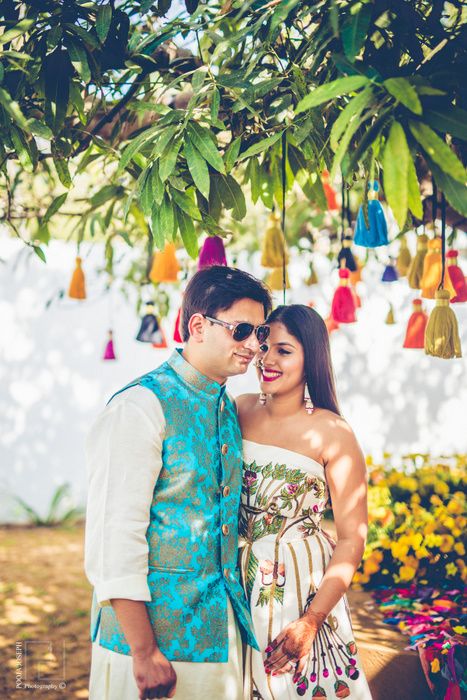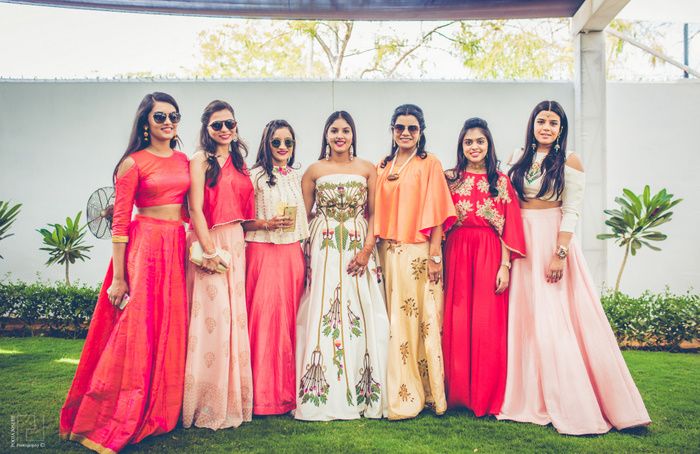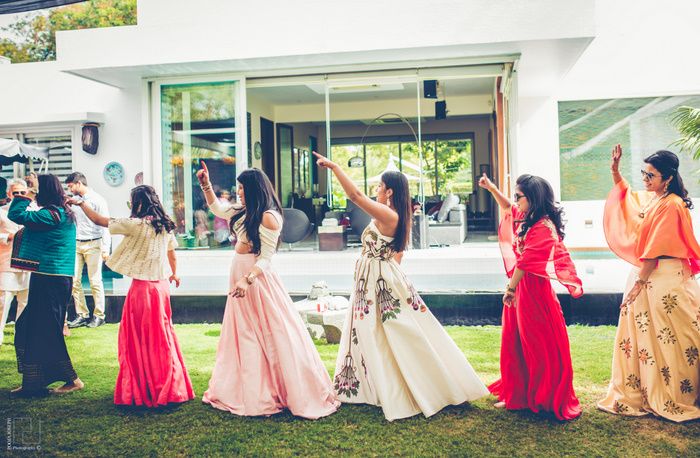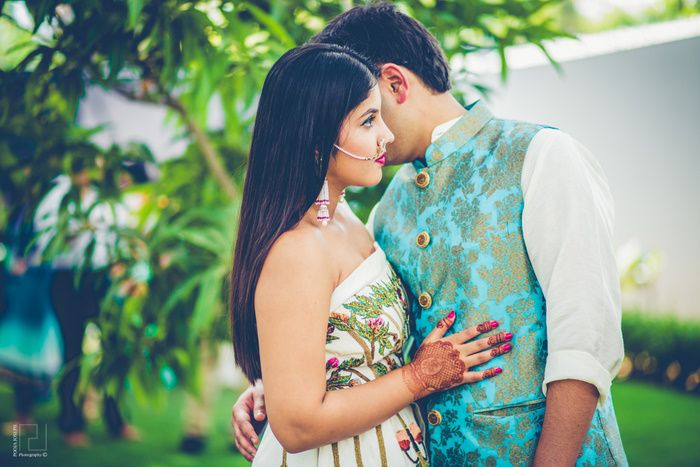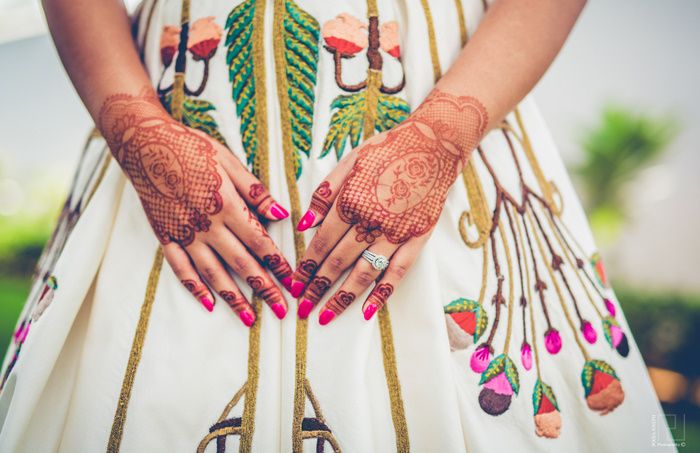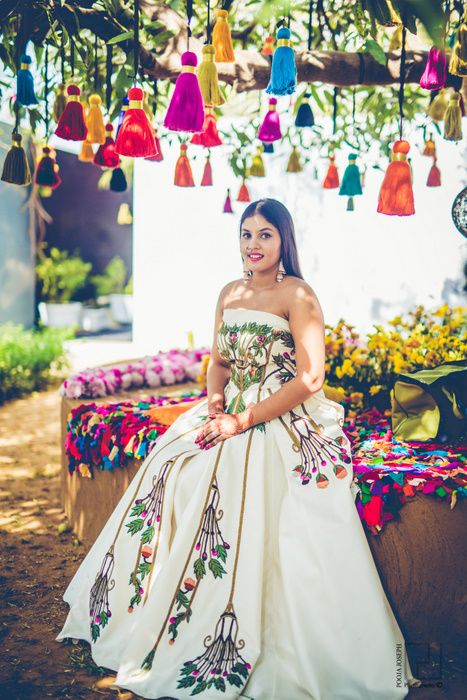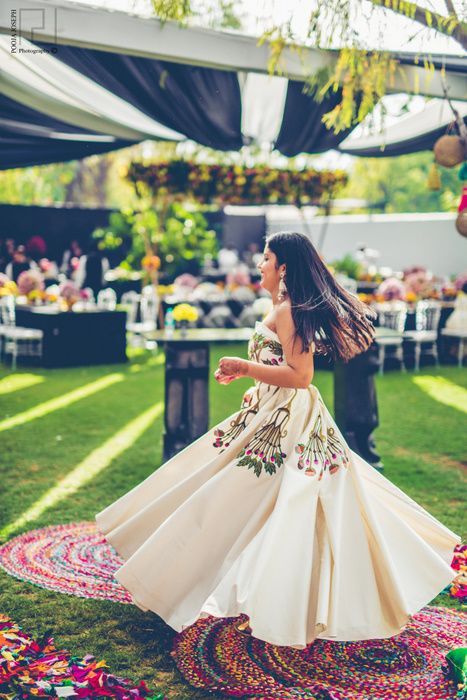 The Haldi + Wedding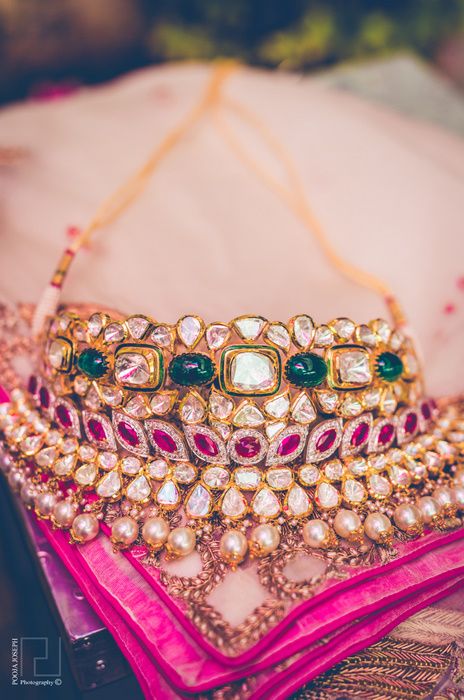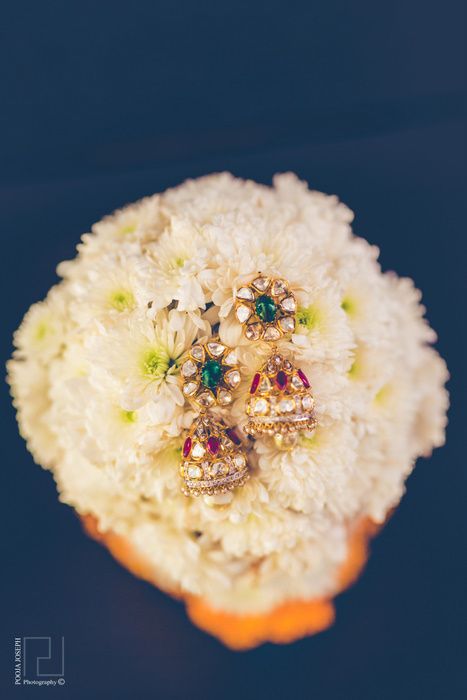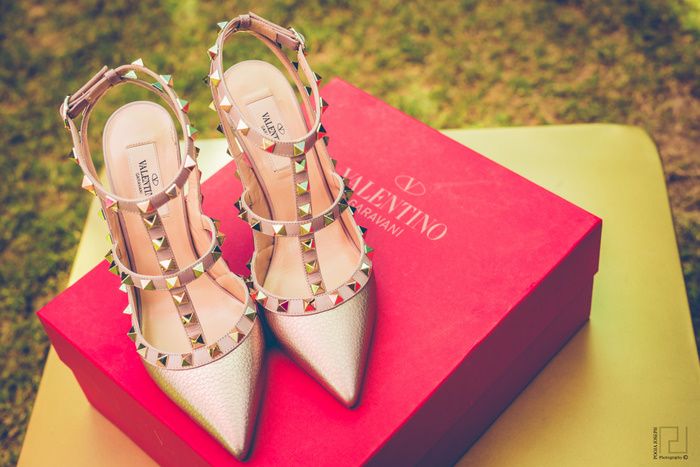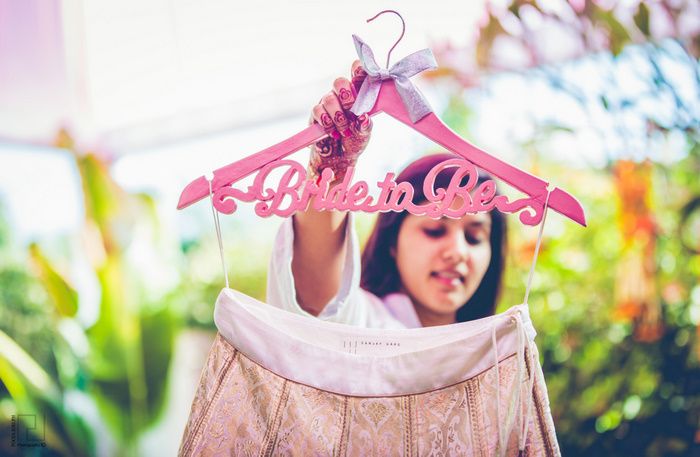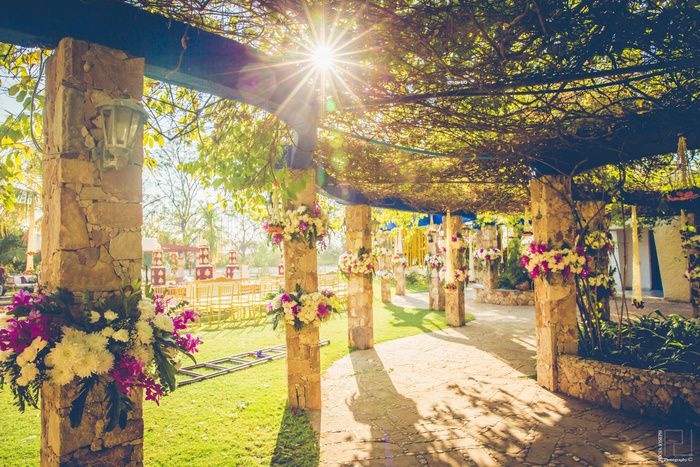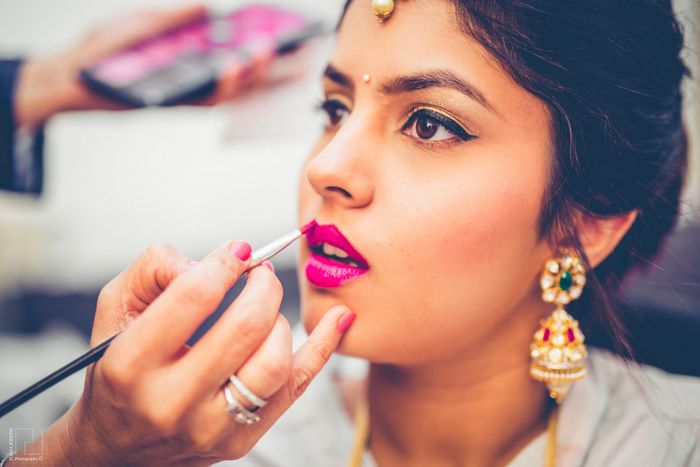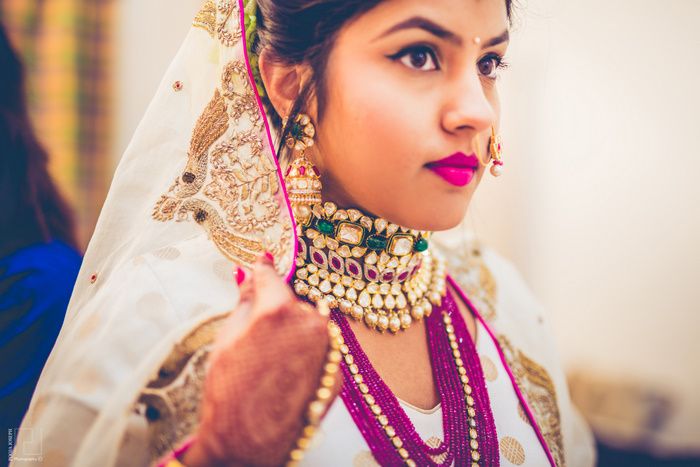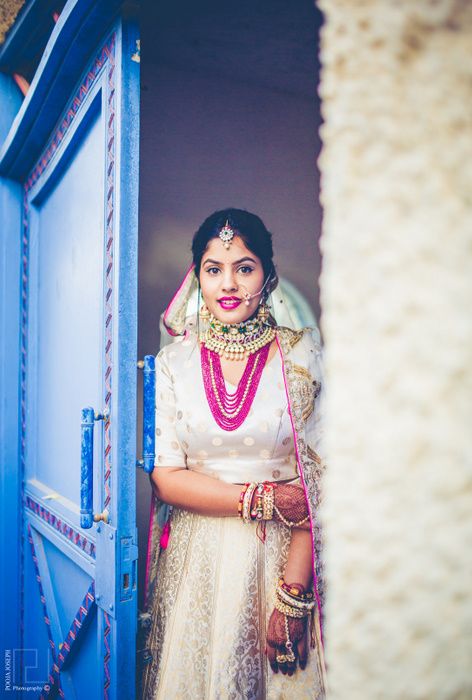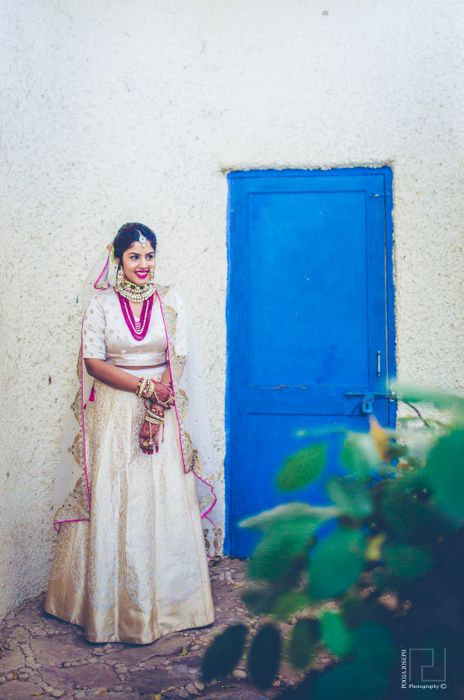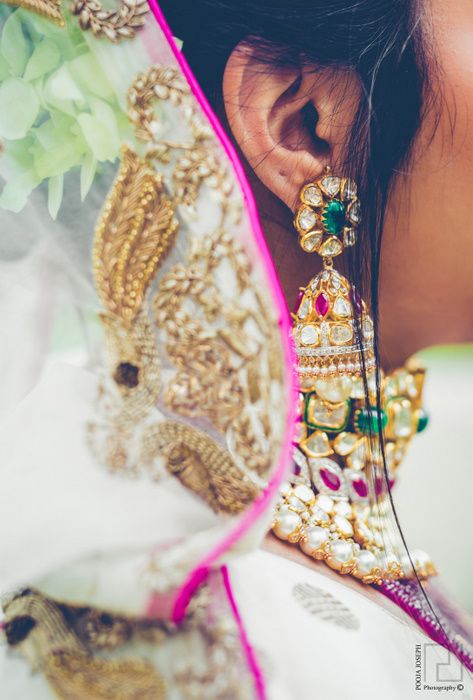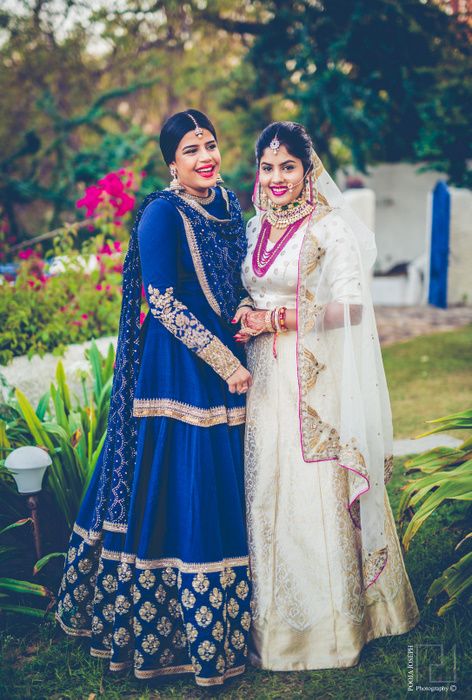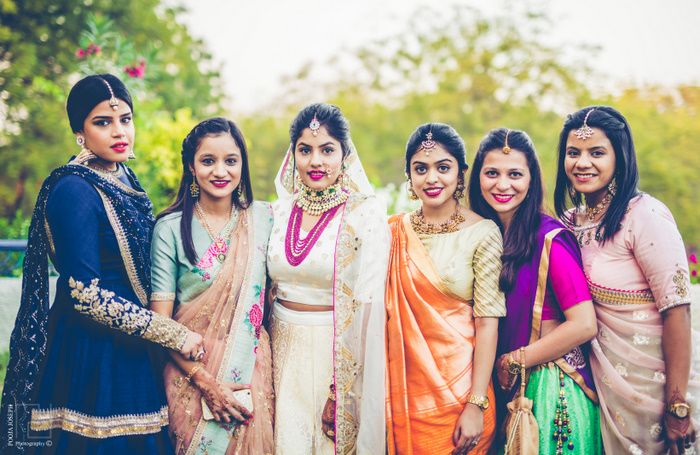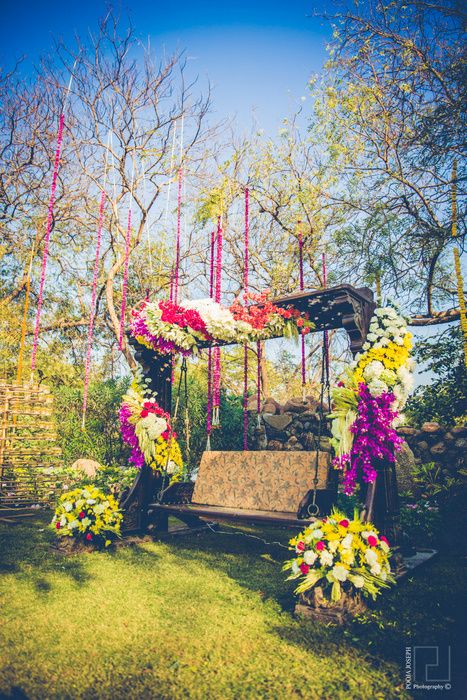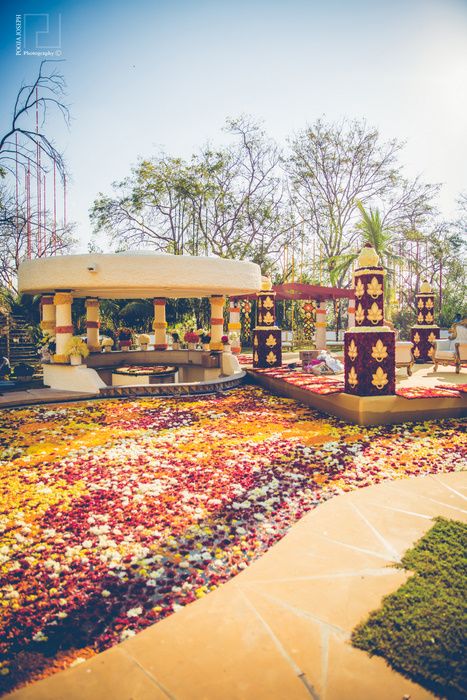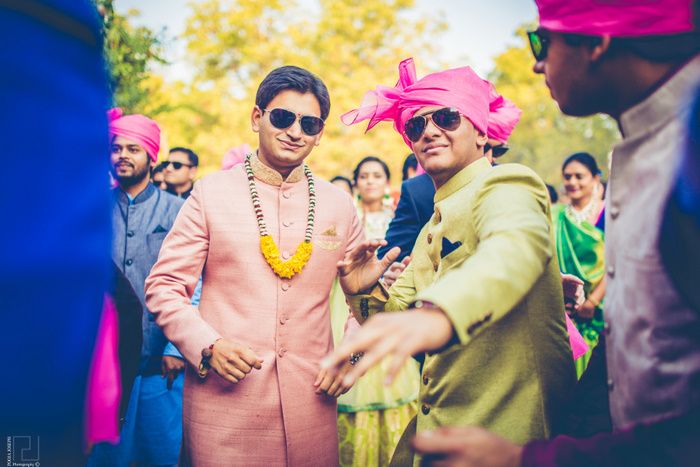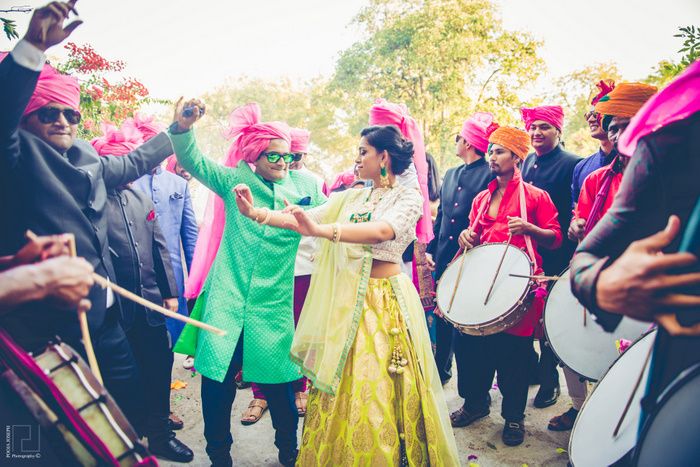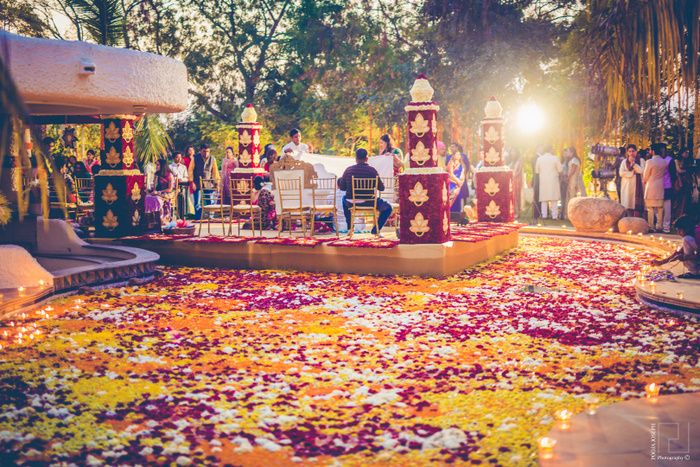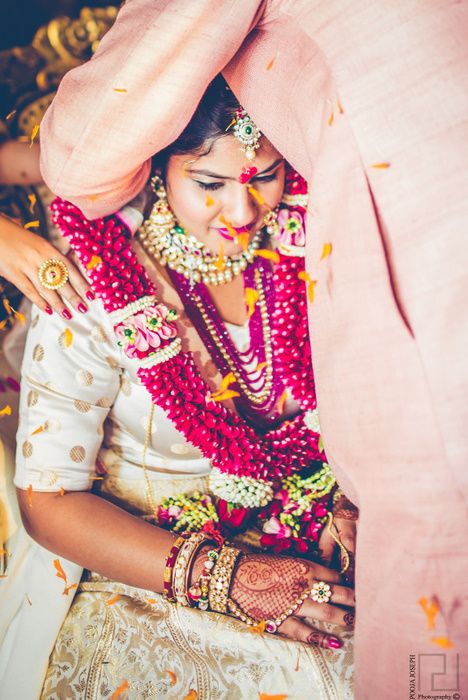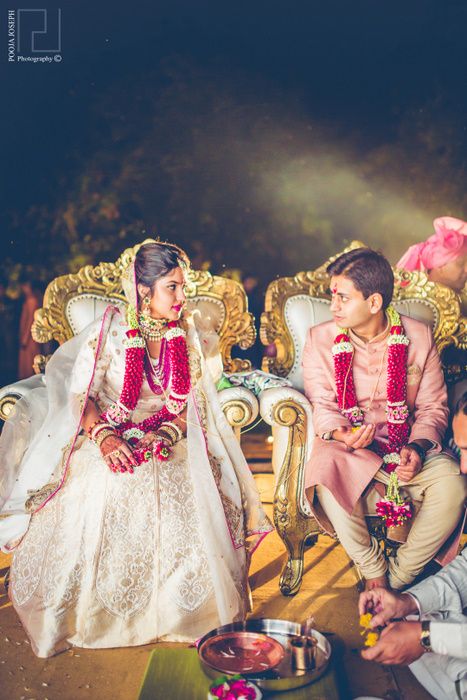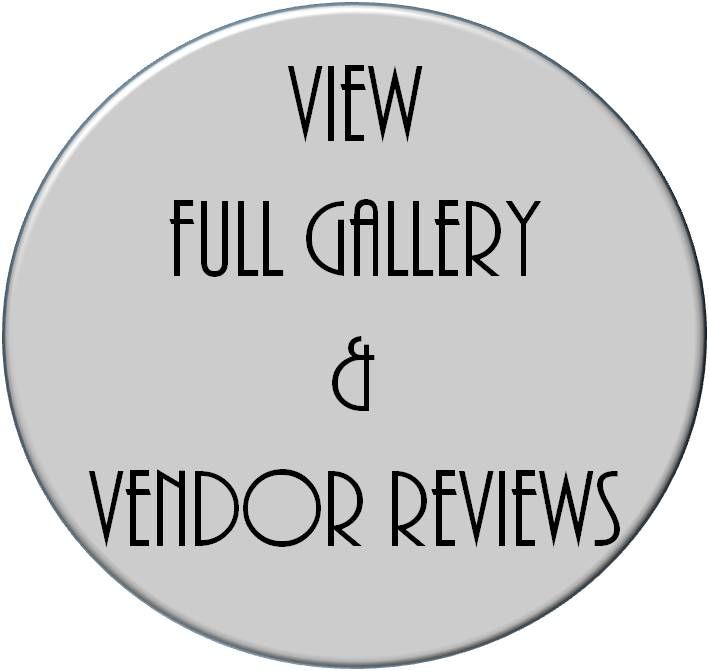 From The Bride: 
"I was always quite sure of my vendors - or what I really wanted for my wedding. Right from my wedding decor designer to my favourite photographer, Pooja Joseph and my wedding lehenga designer, Sanjay Garg - I was pretty sure. Pooja was a wonderful choice because both me and my husband don't like to pose for pictures and she is amazing at what she does, that is candid photography. 
I am very simple person when it comes to decor and everything else. I like minimal things but they need to look chic and nice. I met with my wedding decorator, she also happens to be a family friend and told her my requirements. Good thing that she is amazing at what she does - and we literally sat together and put my vision into reality. For my Mehendi, I wanted something non-traditional at all - I wanted it to be more of a brunch style function. I always wanted to have black and white stripes with hints of floral and it was just that.
For the cocktail dinner the venue was like a valley so to keep it as natural as possible with lots of candles, gold accents and midnight blue colours. For the wedding I wanted to go traditional so it was lots and lots of marigold flowers and roses with gold accents. The whole wedding was classic and minimal with lots of fun elements. My wedding invites matched the look and feel of each event so the inserts for the different events gave the guests a feel of how each event would be like" explains Aashna. 
"My personal style is minimalistic, I don't like heavy over-the-top outfits and I specially don't like zardosi and tikki work, I've always wanted to wear something traditional for the wedding and I knew it would be all white and that my jewellery has to pop against it. Sanjay Garg, his clothes are exactly what I love - traditional with a modern spin, beautiful Benarasi hand-woven outfits. 
For the Mehendi, I wanted to wear something quite western in terms of silhouette and didn't like anything until randomly I decide to visit Samanth Chauhan's store in Delhi. I was familiar with his style of work - there wasn't too much zardosi and his designs were more of thread work. I saw a gown which I fell in love with but didn't like the sleeves since I wanted to wear something off shoulder and he was kind enough to design the gown without the sleeves and exactly how I wanted it. 
For the dinner my outfit again was something so out of the blue for me since I was always wanted to wear an Anamika Khanna outfit, that was until I saw Ashdeen Lilaowala's line. I was visiting him to buy a Parsi Gara for my trousseau and I saw some lehengas that I really liked. I love everything traditional and parsi work is one of those things - again, thread work not Zari and its perfect. I thought I would stand out wearing Ashdeen's beautiful outfit since everyone would be dress in modern clothes. The colour and the pearls everything was just perfect" explains Aashna. 
"Well, I also did use WedMeGood for my vendors. The wedding caterers I wanted were not available and they are the best for Gujarati food, I searched on WMG endlessly until I randomly found Eat Drink Design from Mumbai. They don't do Gujju food but they specialise in molecular gastronomy. So we met, had a food tasting and we loved it so we hired them for the Mehendi and the cocktail and they did an absolutely smashing job" adds Aashna. 
Vendors: Venue: Different locations at our farmhouse on the outskirts of the city Makeup: Makeup by Meeta Choksi★ 5 Photographer & Cinematographer: Pooja Joseph Photography★ 5 and Bhavesh Vyas Bridal Outfits: Mehendi by Samanth Chauhan; Cocktail Dinner by Ashdeen Lilaowala; Wedding by Raw Mango Groom's Outfits: Mehendi outfit was designed by me; Cocktail Dinner by raghavendra rathore★ 5 ; Wedding bySabyasachi Mukherjee★ 4.9  Decorator: Amaahyaaj★ 5 Invitations: Toral Tiwari Catering: Eat Drink Design★ 5