Will These Simple Tricks Make Your Wedding Budget-Friendly? Yes, Yes, Yes!
BY Apoorva | 30 Oct, 2016 | 3106 views | 5 min read
Think you can't pull off your dream wedding on a budget? Think again. Sure, not all of us can splurge on a custom-made Sabya but it's easier than you think to stretch your budget without giving up the things you love. It's possible to make it happen — the key is compromise.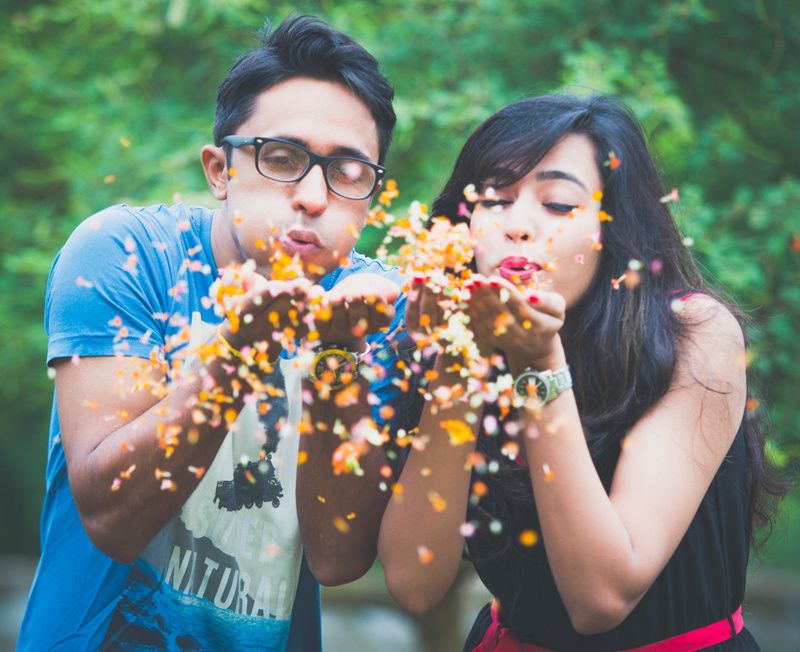 Image Source - Kunjan Detroja's Photography★ 4.7
Plan Early – More budget-friendly venue options, more dates and the more time you'll have to find sales and discounts and research other good ideas.
Avoid guest list bloat - No, you don't need to invite your entire office to your wedding. And nor do you have to invite everyone in your dance class! Remember, every guest you add, you're adding additional costs while also making your wedding less intimate.
Have functions at home or nearby - Have a friend who has a terrace-flat and will be ready to host your mehendi there? Can your mata-ki-chowki take place on your building terrace or garden? Think of non-payable venues for smaller functions which can help you save a lot!
The Lehenga - Girls, this one is for you. We know that when you start browsing wedding lehengas, you drool with desire over the designer ones. Pish Posh! You can make your own lehenga like this bride or even rent your lehenga from Flyrobe. Plus, if you want to really go designer - buy a blouse from a designer and stitch your own lehenga - tada!!!!
Book the same venue – If the venue is a hotel or has different banquet halls, you can book the same venue for all your functions. The venue is more likely to give you a package discount if you are doing all functions there.
Opt for Digital Invites - Love the look of hand-painted invite but not the steep price point? Have a graphic artist create a digital design that you can send to 80% of your guests and hand out printed invites to immediate family & friends only! Head over to our Whatsapp Wedding Invitation guide too know more. 
Tea parties are better than dinners - Smaller ceremonies can be done as high-tea so you can go casual on clothes, venue and food. Don't opt for lunches or dinners at all.
Food counts – For smaller functions, opt for chaat stalls and heavy snacks like dosas, chole-bhatura and desserts. It'll help you slash your budget and keep your guests happy too.
Have Paper Décor – Flowers can eat up your décor budget in a jiffy. Have paper décor for functions like a mehendi and save loads of money.
Schedule Your Date Wisely – The venue and caterer quote will change drastically if you plan your wedding on a Thursday rather than a Saturday! Also, off season vs peak wedding season make a huge difference.
It Pays to Give Feedback - Some vendors will slash their fees for feedback or even if you get your friend to hire them for her wedding. Ask yours if they are willing to offer a discount in exchange for an honest online testimonial or referral.
Go Local – Don't hire vendors out of town. Not only they charge double but you will have to also bear costs for travel and stay, unless it's a destination wedding.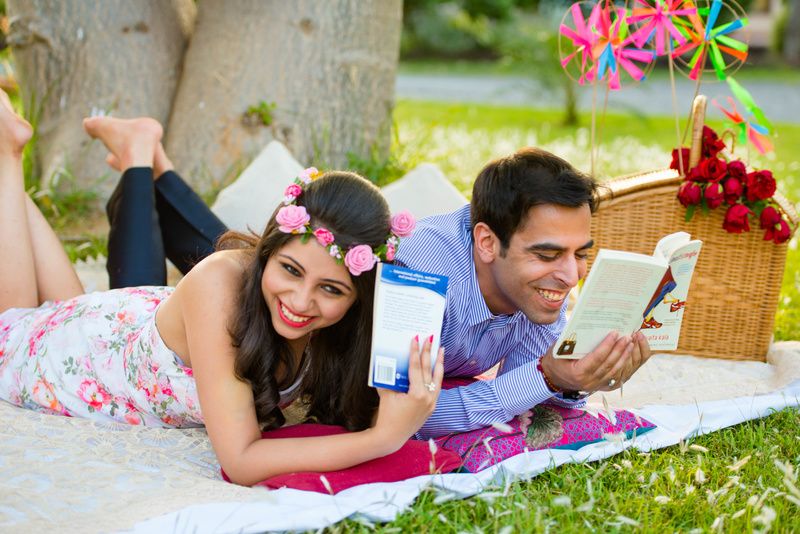 DIY Your Photo Booth - Forget the photo booth and buy a Fuji Instax or digital Polaroid instead. Set up a photo station with a cute backdrop and ask your guests to leave you a snap with a note.
Silver Jewellery – Have tons of old gold pieces that you don't like? Instead of re-selling them, opt for silver jewellery for your wedding like this bride did. It looks way more gorgeous for a fraction of the price.
Don't have an open bar – Do beer & wine and 4-5 signature cocktails! Trust us, way cheaper.
Ask for help – More the merrier! Whether is helping in DIY décor or packing gifts, involve your friends and family. They can also help in giving references and budget-friendly tips for the wedding.
Avoid the 'W' word – Though we would advise you be honest with your vendors, many florists, bakeries, photographers, and makeup artists mark up their services — sometimes by a lot — just for weddings. So get a quote from them for a family function and then decide.
Sign Up for Deals - Scoop up deals by subscribing to vendor newsletters and following them on social media. Keep a lookout for savings and book when the price is in your budget.
Ditch unnecessary extras - Wedding favors, a wedding video, and even save the dates can really add up and at the end of the day are neither essential nor memorable.
Select Trifold Invites - Doing destination wedding? That means lots of paper. Instead of printing individual invites, itineraries, and maps, save big by printing together. Plus, guests will be less likely to lose the important information since it's all in one place.
Go for Beginners - Whether it's Mehendi art work or a band that plays your favourite songs, choose and have faith in beginners. Local talent is better than flying down or paying for anyone big. If it helps, just check out their work before-hand.
Second-hand decor or Prop-shop rentals - We understand that decor takes a lot at this point so go and rent out interesting stuff instead of just buying it or paying for a decorator.
Pick an unpopular day - Well, a holiday or the weekend can cost more in terms of venue and work. So pick a season or a day that's really mid-week so you could cut down on costs.
Thrown in an add-on - Make sure every vendor of yours throws in something extra for you. It's the only way the miscellaneous costs go away.
Remember what the day is really about  - A wedding is a union of two people in love. It is not about impressed guests, excessive decorations, and a big jazzy wedding. Live in the moment, be truly present on your big day, and remember that love, in itself, is the most exquisite part.