#Wishlist: 10 Healthy (ish) Food Ideas To Serve At Your Mehendi!
BY The WMG Bride | 12 Sep, 2015 | 7954 views | 4 min read
Mehendi is one event you can go crazy with when it comes to decor, food and innovative ideas. Because it's a family event - close friends, cousins and all those you need right next to you to celebrate your life. So if you ask us, it's a party that you will always cherish among all those staid events on your wedding week.
But what's mehendi without a little food fun? This year, the biggest trend is health food but it comes with the most common complaint - bland and boring. But that's not always true- so we put together 10 fun ideas that can make healthy food the next big thing so you are happy and your family, approves.
Find the best vendor for your wedding catering here
P.S We have not entirely made it a less than 100 calorie thing because....it's mehendi!!! A bit of yummy here and there is okay even if costs us a few more calories!
1. Have a Juice/ Smoothie Bar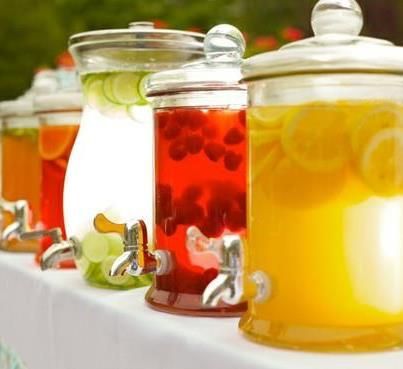 Juices are the new colas #truestory. With everyone hitting the fitness wagon with a fierce determination, it pays to have new and interesting smoothies and juices to have on the menu. Add a bit of alcohol into the mix and you're set. But pick and choose your spirits - vodka and champagne being the less calorific ones along with wines. As far as juices are concerned, look for vegetable and fruit juices that most people like - watermelon, muskmelon, beet, kiwi etc. Get a bartender to mix and match your fruits and you'll have a crowd gathering soon.
2. Watermelon Wonder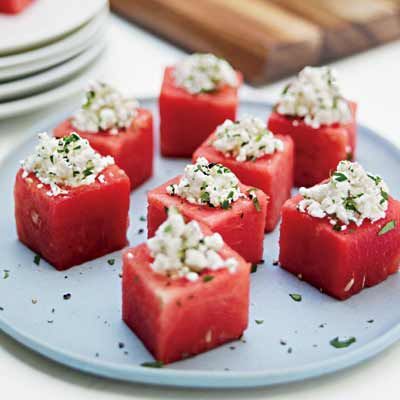 Picture Courtesy: Rachel Ray Mag
Anything with watermelon really ups the ante. And we all know how healthy watermelon is - vitamins A, B6 and C, lots of lycopene, antioxidants and amino acids. So choose a nice feta + watermelon + mint combo or even just pieces of them rolled up in sea salt.
3. Mini Sandwiches + Soup Combo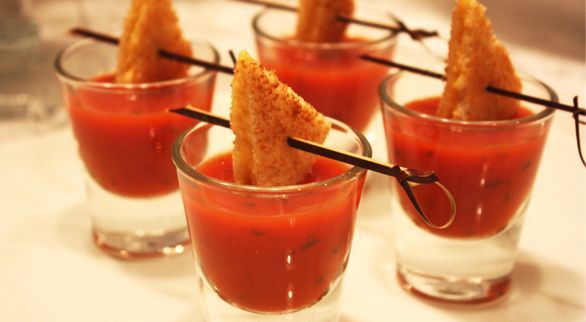 Picture Courtesy: Quick Dish Tablespoon 
You know, everyone loves a good sandwich and soup on the side but what if you make them into cute bites? Yumm! Just toast sandwiches, cut them into mini ones and offer them in a soup shot glass. Done and done!
4. Fruit Kebabs / Fruit Baskets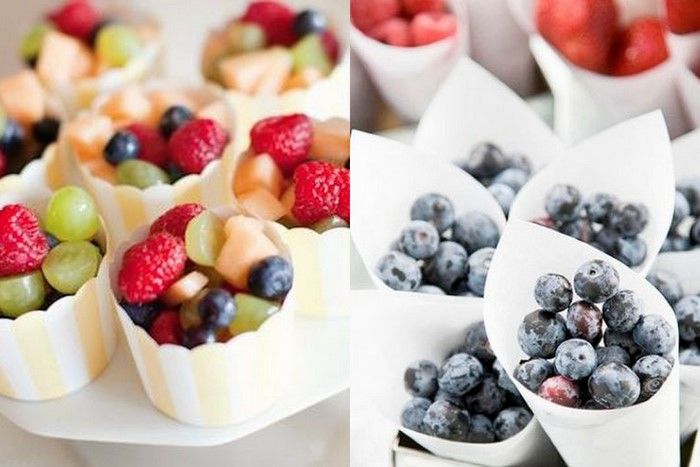 Picture Courtesy: Weddingsbylilly.com
Fruits are boring. But if they are presented well, we are the ones first in line. So get them cut into pieces and put them together like kebabs. You can also put them in cute pouches ( only the non-watery ones) and hand a pack to everyone. Easy peasy!
5. Corn on the Cob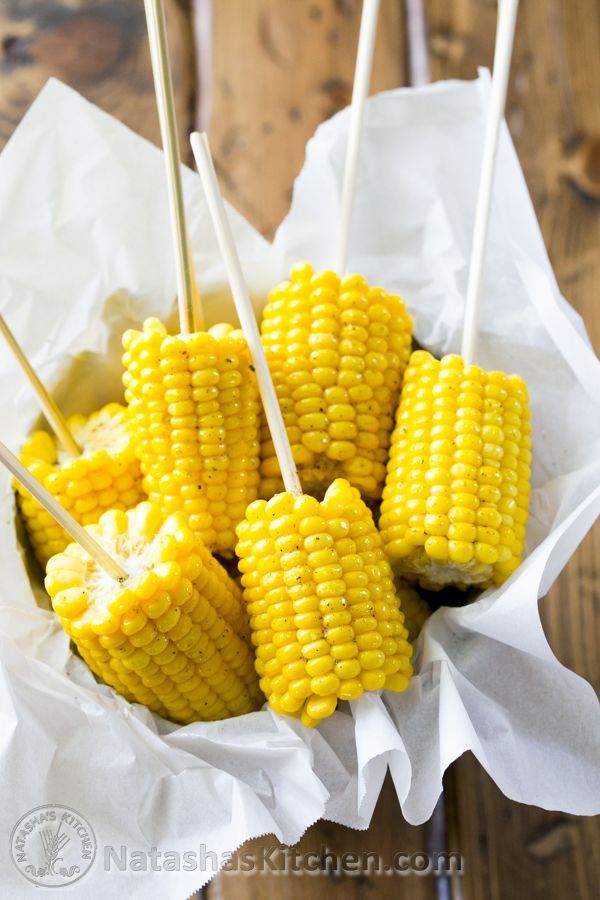 Picture Courtesy: Natasha's Kitchen 
Always a winner - anything with corn sells big time. And if it's a winter wedding, expect more out of this little healthy thing. Get them boiled or roasted - add flavoured salts and you will be remembered.
6. Popcorn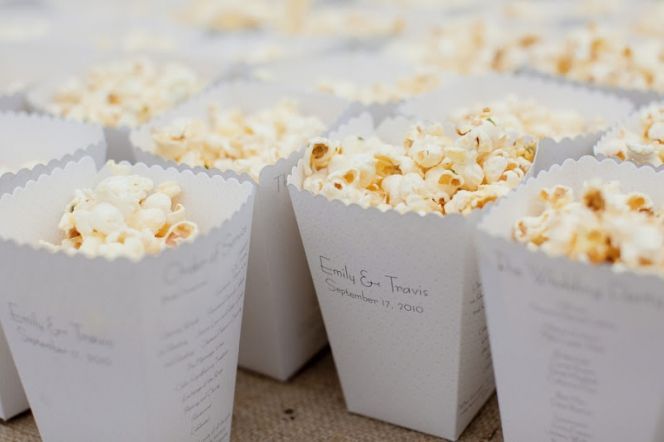 Picture Courtesy: Adorn Magazine
Who doesn't like popcorn? Not us. Popcorn is yummy, it's healthy and cuts your costs by a LOT. So get this yummy thing into your mehendi menu and get working on it - add caramel, sea salt, chilli powder, cheese - just about anything to make them yum-mer.
7. Vegetable Shooters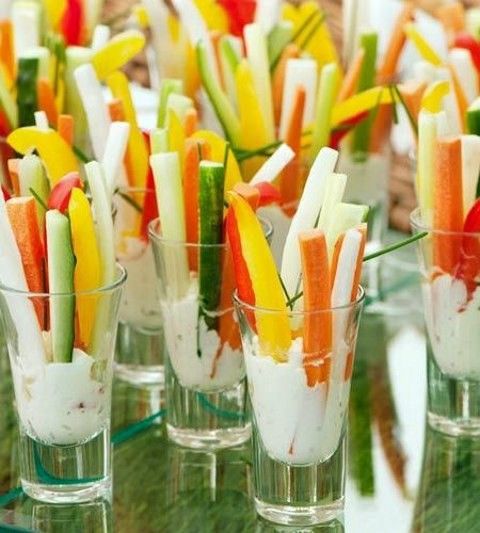 Picture Courtesy: Happywedd.com
Salads +mayo in shot glasses = awesome! Carrot sticks, cucumber sticks and other yums can be paired with spicy mayo to give them an Indian touch. Plus, add croutons or bread sticks for some carb love!
8. Soup Shooters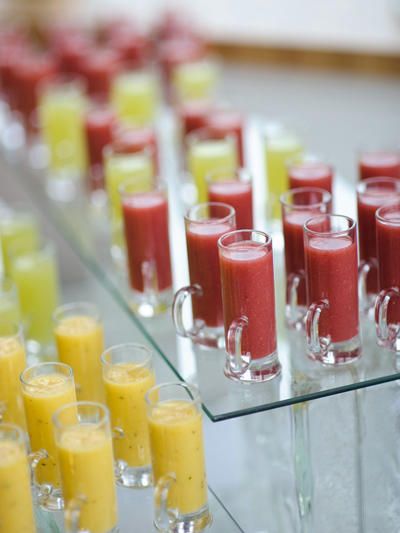 Take your favourite soup, add a bit of pepper and sea salt and pour them into shoot glasses - so chic and yet so sweet. Just look at that picture, will you?
9. Bhel and Bhel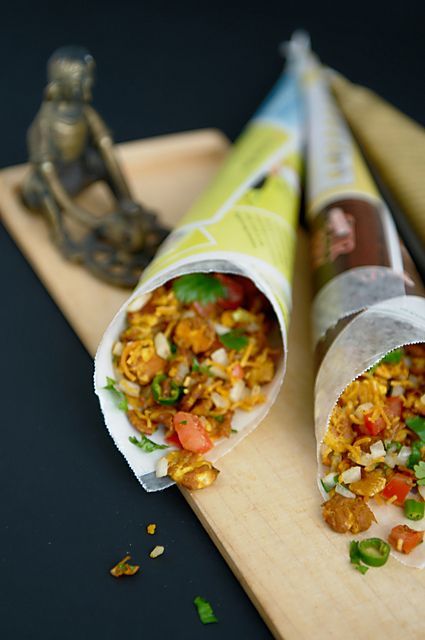 Picture Courtesy: Indian Food Rocks
What's a mehendi without chaat. But you must choose one that has lesser calories and so bhel it is. Add a bit of masala, put them in newspaper cones and serve away. You can never go wrong with this one!
10. Fruit Parfaits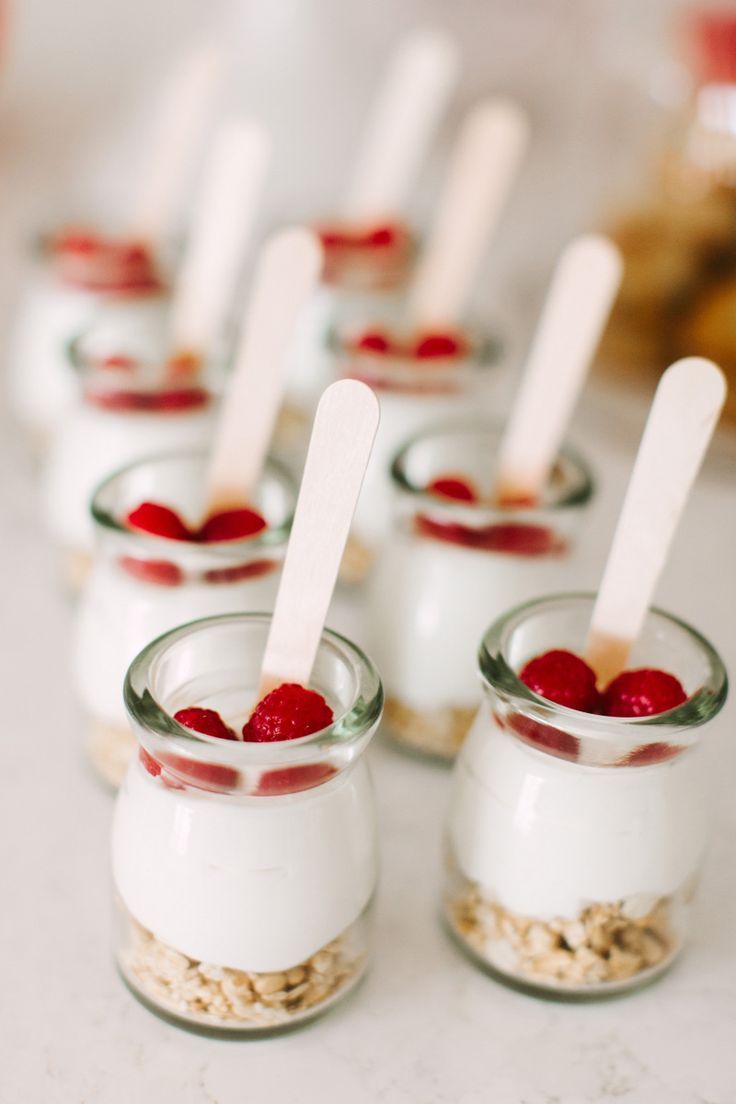 Picture Courtesy: TomKatStudio
Mehendi without dessert is like wine without cheese. So fruit parfaits are it - they come with your favourite fruit, a nice yogurt and probably a cereal that adds texture. Add sauces like caramel or maple for more yum factor.