Your Packing Checklist For The Much Awaited Honeymoon!
BY The WMG Bride | 07 Nov, 2014 | 2909 views | 5 min read
While we've been giving you all the low down about planning your wedding, from outfits to jewelry, from
vendors
to
unique ideas
 - there's still something we haven't really spoken about. Your much deserved vacation after all the wedding madness. The honeymoon! So in days to come we shall be dishing out a lot of stuff surrounding honeymoons, for now let's just start with your holiday checklist! So you practically won't have anytime after the wedding to pack your stuff. Best you have your holiday suitcase packed and ready before the festivities kickstart. Here's a little helping hand to ensure you're not missing out on anything!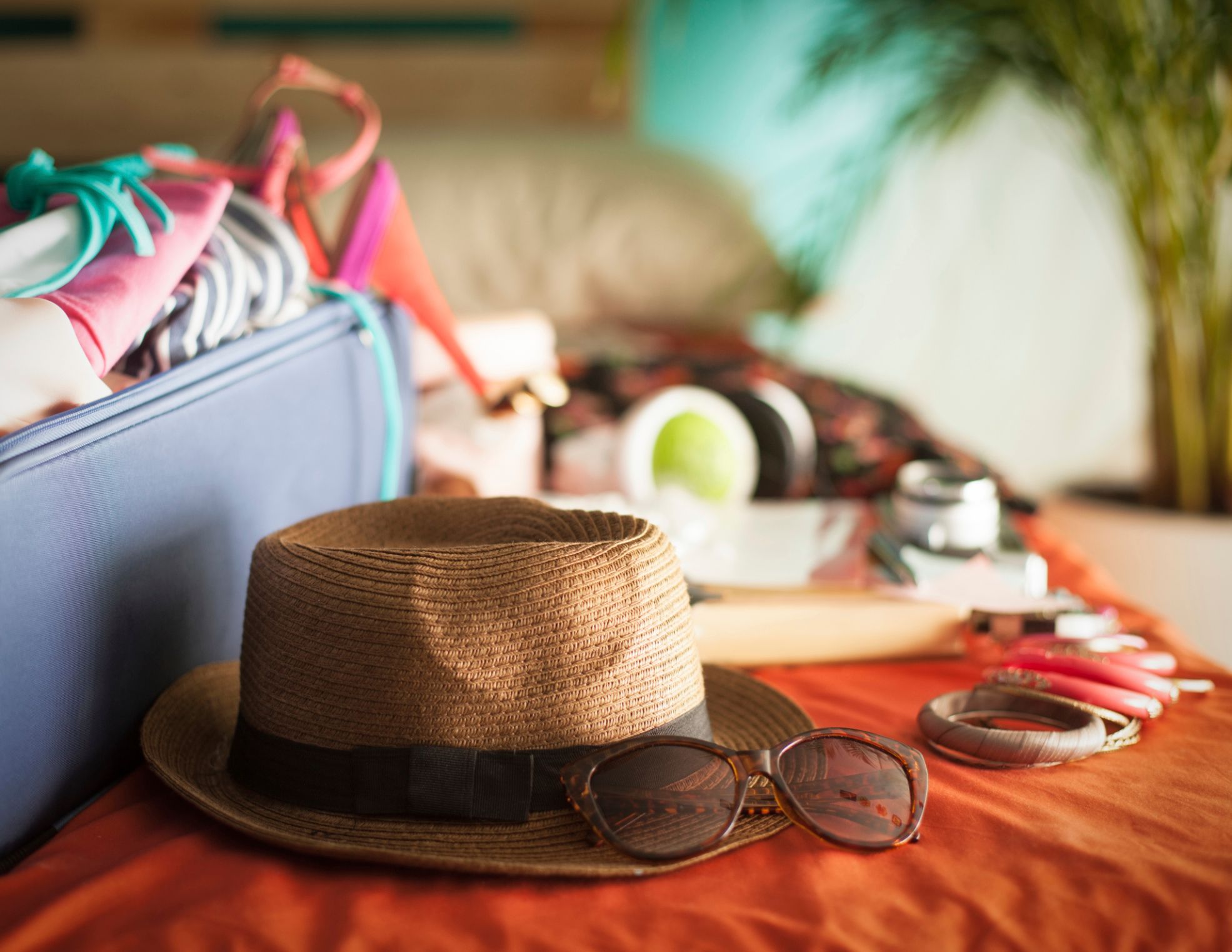 Important Stuff
Airline Tickets - You absolutely can't forget this! Carry atleast two printouts
Passport/visas/driver's license - Along with photocopies
Credit cards (take only those you'll need)
Hotel booking confirmations
First aid kit - keep all the basics like a disprin, eno, diagene, crocin, bandages, muscle spray, antacid, motion sickness pills
Travel locks and ID tags for luggage
Camera along with the charging cord. The camera charge will die down by day 4 !
Phone charger - a lot of countries do not support your usual two pin chargers, so get sorted beforehand
Small backpack - to carry for all your sightseeing tours, shopping trips etc
Guidebook
Insect Repellent - specially if you're going to Maldives!
Ipad if you have one. It's the single most useful device you will carry for map information, for finding restaurants . Most countries abroad have good wifi connectivity in markets and an Ipad is hugely resourceful to help you navigate where you want to go next
Toiletries
When travelling, the rule to swear by is to buy travel packs of all your toiletries. Buy small or medium sized bottles/tubes of everything. You'll be saving on a lot of space.
Sunblock - lots and lots of it, specially if you plan on hitting the beach
Sanitary napkins- you don't want to have the shock of using tampons in another country because they don't have Whisper
Toothbrushes
Toothpaste
Shampoo
Conditioner
Hair brush
Body & Face Wash
Moisturizer - for face and body
Deodorant - you'll need lots of it after those endless shopping trips and sightseeing tours
Body Mist/Perfume - cause you've got to be smelling great in bed ;)
Razor - just incase you have a regrowth!
Hand Sanitizer
Spectacles/Lens kit
In Your Makeup Kit
Ideally, you shouldn't really be carrying a lot of makeup for your honeymoon. You've been caked up all through the wedding functions, time to give your skin a break! Plus, you'll be spending a lot of time at the beach, in the pool, checking out tourist attractions etc, none of which need you to have layers on your face. But do carry
A BB cream - highly recommended. It's quick and easy to apply while giving ample coverage
Hair styling tools - if you just can't do without one
Hair products - your hair tend to get frizzy on vacations due to the change in water. Do carry a good anti frizz cream
Makeup Remover
Cotton Wipes
Lip Balm
A few lip colors, kohl, mascara, blush - whatever you feel is absolutely necessary
Nail file and nail paint - you don't want to move around with chipped nails
Clothing & Accessories
Now this is totally based on your travel destination. But then again there are always a few basics
Comfortable shoes - in all probability, you'll be walking around a lot
Heels - one basic pair for that special dinner date
Light jacket - cause airports & flights are always cold
Swimsuits - your hotel is bound to have a pool
Sleepwear
Lingerie (Will leave it at that :p)
Socks
Sunglasses
Accessories (jewelry, scarves, hair accessories)
Add on flipflops, hats, coverups, beach bags, extra towels for a beach vacation
Add gloves, scarves, earmuffs, warmers ,boots, woolen caps for cold destinations
If you're getting onto a honeymoon full of adventure and sightseeing activities, pack in binoculars, trackppants and sports shoes.
Some Handy Pointers
When travelling, never keep all your money at one place. Just incase you have a missing bag, you know you still have half your money with you.
We would totally suggest you to leave behind your engagement ring at home. You don't want it to slip out while you take a dip in the pool. Leaving all your gold/diamond jewelry behind will just give you a lot more peace of mind!
Extra luggage bag. We totally swear by this. Most of us girls end up shopping a tad too much, specially when we're abroad. So carry a small luggage bag with you or you'll be forced to buy a new one to stuff all your new stuff in.
Travel light. Always carry smaller bags- specially if you are using the Eurail or trains anywhere internationally. Train stations have narrow passages and entry ways, and taking hug bags is always a problem.
Make sure your family has all your flight information, hotel numbers and a brief itinerary.
Have a super duper fantastic honeymooooonnnnn!!!!!!!!!! god ... why are we getting excited at the thought of you going on a vacation! Need to plan a team outing for WMG soon!