10 Amazing Resorts In India To Consider For Your Bachelorette!
BY Sakshi | 01 May, 2018 | 5477 views | 6 min read
Have your Bachelorette coming up but abroad is not looking possible? Then why not consider a place right here in India which not only comes without the visa hassle but is gonna guarantee you the experience of a lifetime with your bridesmaids? From north to south India, we have some pretty cool destinations that are amazing for a fun time!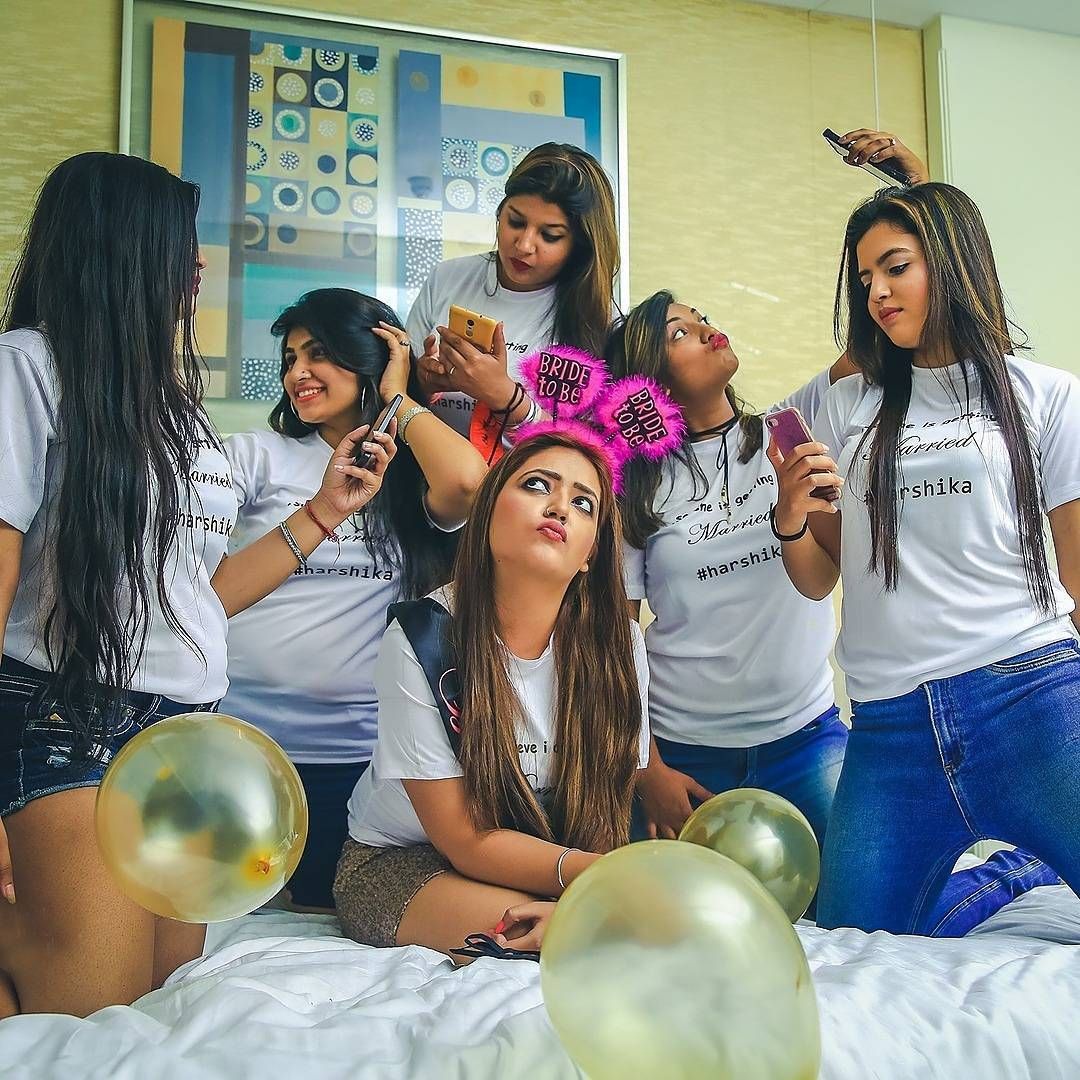 Image via pankajmantri 
Here are some amazing resorts and hotels in India that we highly recommend- luxurious and adventurous ones for you girls!
Barefoot at Havelock, Andamans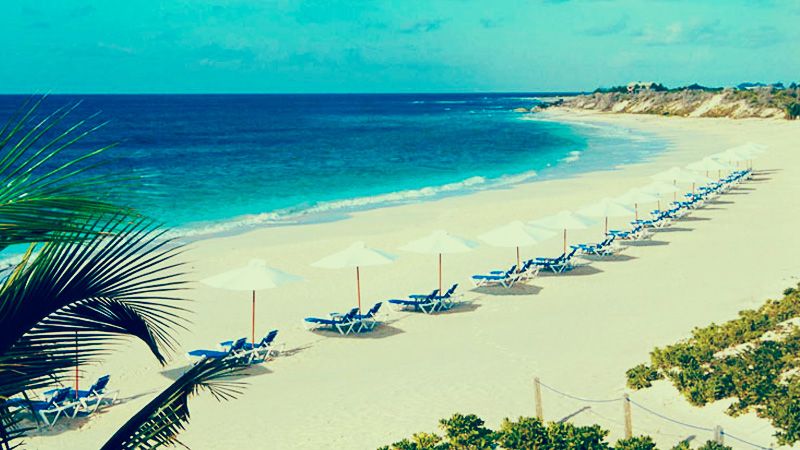 When it comes to beaches, people normally refer to beaches of Goa. But beaches in Andaman Islands are breathtaking, especially Havelock Island. White sandy beaches separate crystal clear azure waters from lush curtains of rainforest green: this is nature at its best. This resort strips you to bare basic, which is a fun adventure by itself- located walking distance from the gorgeous Radhanagar beach, Scuba dive, go snorkelling or just trek through the rainforests- it's an experience of a lifetime!
Best way to reach: Take a flight to Port Blair via Chennai or Kolkata and then ferry it to Havelock island from where you can fix up with the hotel for transport, rent a car or your own bikes to the resort. 
Find out more here.
Sula Vineyards, Nashik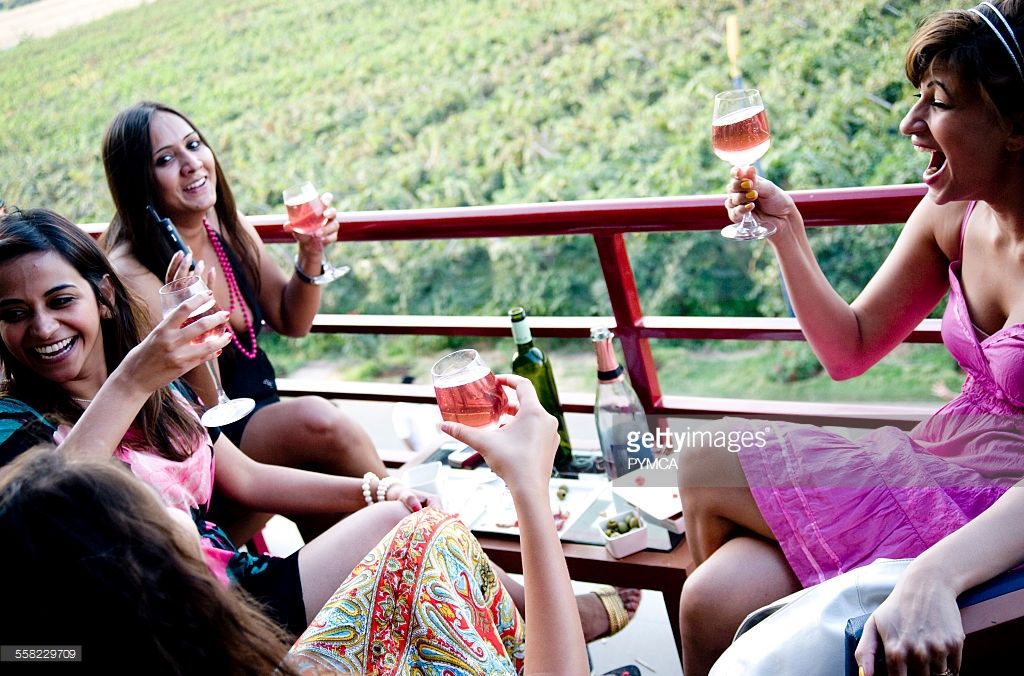 Image via Getty Images
You girls love your wine? Then Sula Vineyards situated in Nashik is the perfect place for some grape stomping, wine sipping and gossiping. Not to mention it's quite an affordable bachelorette party destination! Plus, it's super easy to get too as well! Plan it around the Sulafest to have an even more fabulous trip!
Best way to reach: Hire a private cab from Mumbai or Pune, or you can reach Nashik by train or bus and then a 3-hour cab ride to Sula. 
Find out more here. 
Pratigya Ziro Valley Resort, Ziro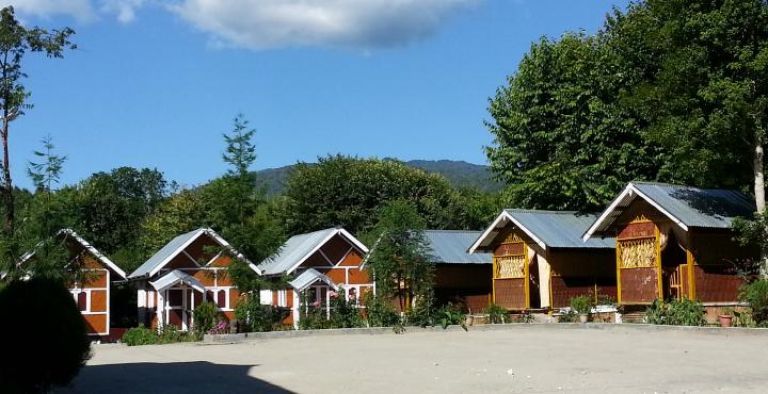 A very offbeat location for your Bachelorette, Ziro in Arunachal Pradesh has really come on to the map thanks to its music festival. It's a pocket-friendly yet gorgeous destination which will be very unlike any other trip you girls have taken! Cabins to stay in and bonfires at night with some good music, of course, surrounded by some gorgeous hills- can it get better than that?
Best way to reach: The best way to reach Ziro valley is by taking a flight to Assam and then hiring a private cab. You could also take a night bus from Guwahati to Ziro Valley.
Find out more here.
The Windflower Resort & Spa, Coorg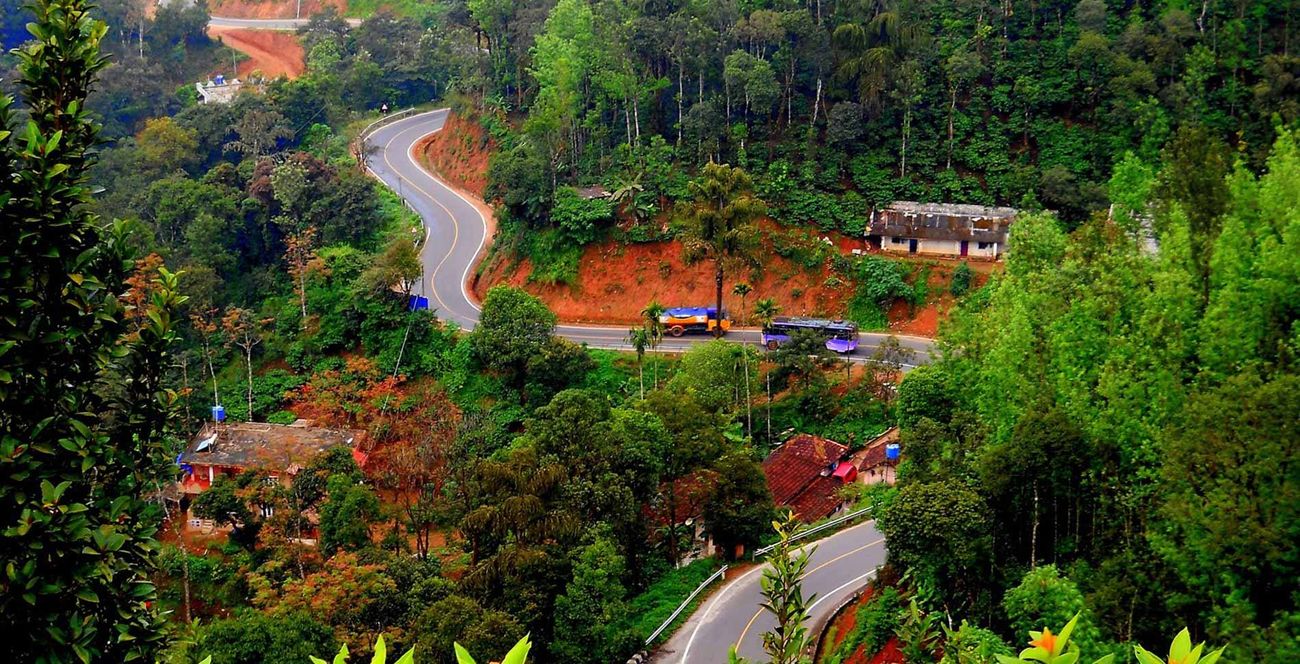 Instead of getting toxins in, how about you throw them out? Wellness is the new cool, and the newest types of Bachelorette parties are ones that allow you to disengage and detox. Throw in a handful of exciting experiential dinners, group meditation sessions, treks and barbeque nights, and you have the recipe for a bachelorette party of the perfect kind! Enter the new phase of your life feeling good, and looking good too at the largest spa in South India!
Best way to reach: The nearest airport from Coorg is Mangalore (135kms). A number of airlines connect the city with the cities like Bangalore. Mysore is the most convenient railhead from Coorg. The city is only less than 2½ hours drive from Coorg and is also connected to the rest of India with extensive rail network. There is a well-laid-out network of roads connecting the city with important cities in Karnataka. Cities like Mysore (120kms), Hassan (115kms), Mangalore (136kms) and Bangalore (256kms) are linked by roadways with Coorg.
Find out more here.
JW Marriott Walnut Grove Resort & Spa, Mussourie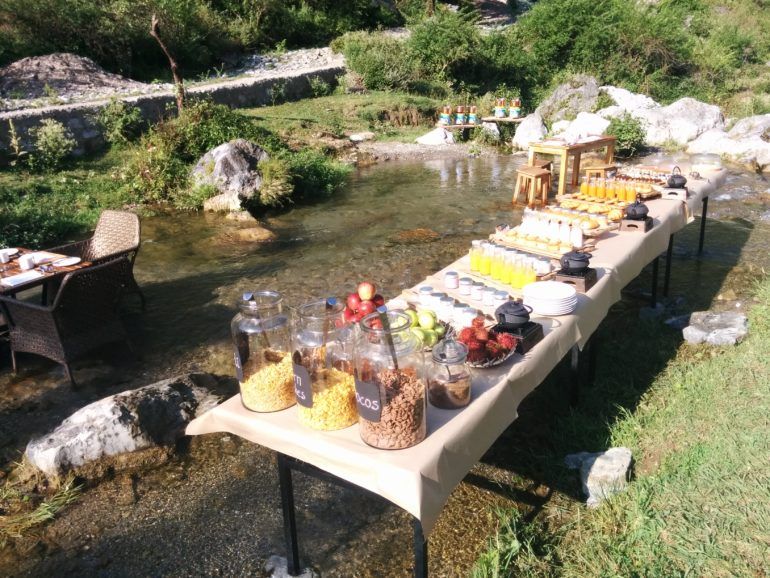 Image via Curly Tales
Fancy having a breakfast by the stream or staying in a place which is in the lap of beautiful hills? Then consider this one! From waking up to natural beauty to sleeping under the scenic moonlight and stars, this will be one relaxing Bachelorette we can promise you!
Best way to reach: Jolly Grant is the nearest airport, located 20 km outside Uttarakhand's capital Dehradun. From there, it's a two-hour drive to Mussoorie, and another 20 minutes to the resort. The hotel will arrange a taxi to ferry you from the airport.
Find out more here. 
Sujan Sher Bagh, Ranthambore
If adventure is what you girls seek with a dash of luxury, then how about you do some luxurious camping in tents on the border of the Ranthambore National Park? The resort is beautiful- with nature preserved as much as possible, with many of the tents even coming with their own jacuzzis! Plus, you get a personal butler at your disposal just like told times, and not to forget all the exciting animals you get to see while on safari!
Best way to reach: Travel options include air, train, helicopter and car. Guests can fly to Jaipur and drive four hours to camp, or charter a private plane to land 13km away. There is a train station just 20 minutes from camp.
Find out more here.
Le Pondy, Pondicherry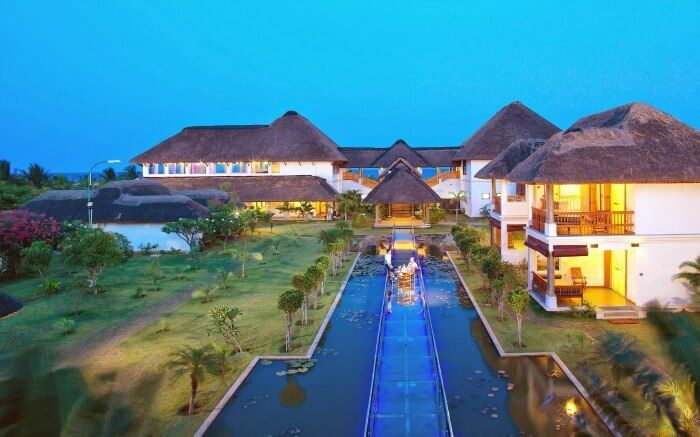 One of the best resorts in Pondicherry, the Le Pondy resort has its own private beach and a poolside party-area, which make it super bachelorette appropriate!
Best way to reach: Take a flight to Chennai and book a private cab. The road trip is around 4-5 hours.
Find out more here. 
Vivanta by Taj, Kumarakom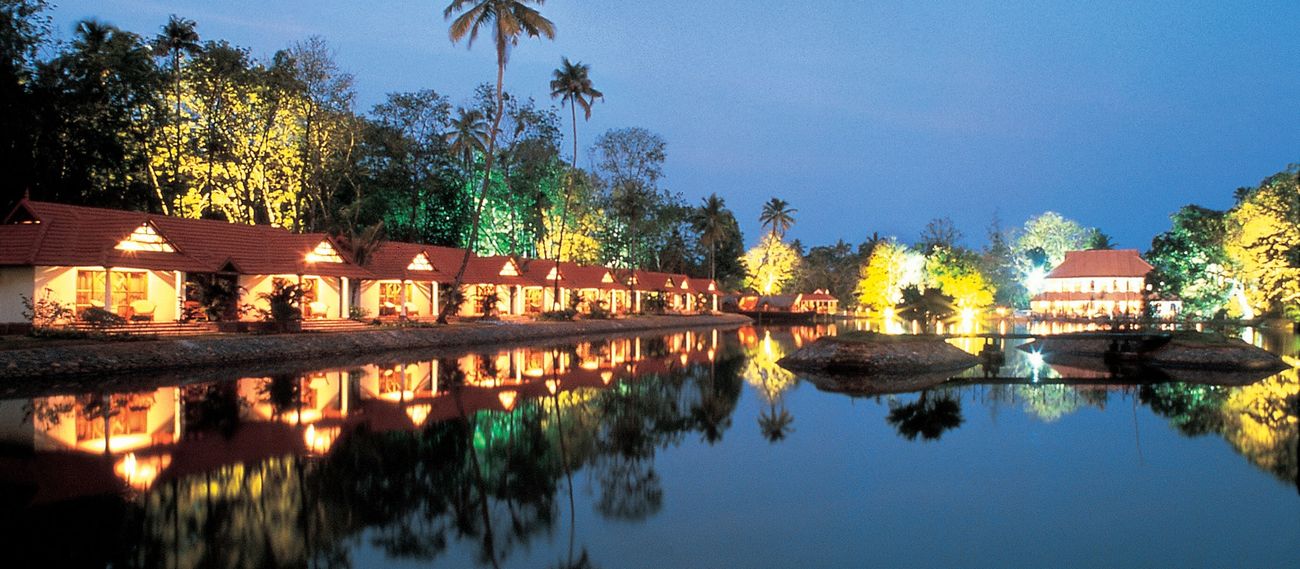 Experiencing the Kerala backwaters is something we highly recommend! Enjoy the backwaters by staying at Vivanta by Taj in Kumarakom, which has a beautiful view of the place! Rent a houseboat or just sit back and enjoy the view- we are sure this is a trip you're gonna cherish forever!
Best way to reach: To reach the hotel, you will have to book yourself flight tickets to Thiruvananthapuram and then hire a private cab. The distance from the airport to Kumarakom is about 2 hours. 
Find out more here.
Alila Fort Bishangarh, Jaipur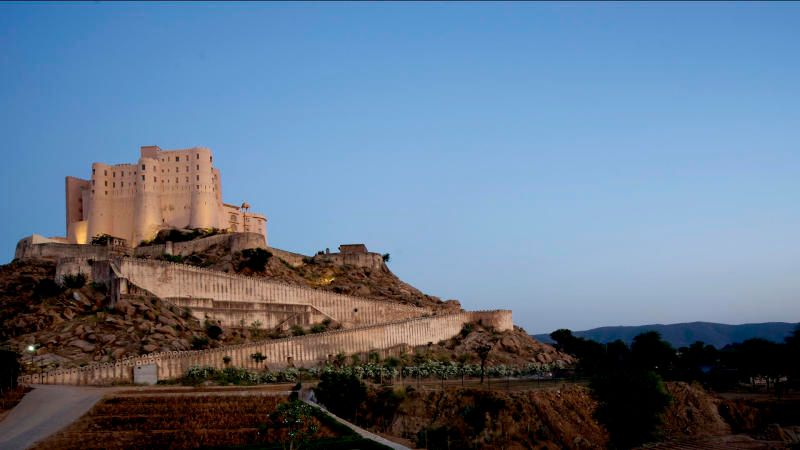 A 230-year old warrior fortress that's now been converted to a resort! That's Alila Fort for you! It has a fab location- perched on a granite hill with stunning 360 degree views of the Rajasthan landscape. The resort has been opened recently and is the only warrior fort that has been converted into a resort, so that's pretty cool!
Best way to reach: The fort is located 6 km off the Delhi-Jaipur National Highway, so it's easily drivable, or about 3 hours from Indira Gandhi International Airport and 1 hour from the Jaipur airport- so you can choose where to go from!
Find out more about it here. 
Planet Hollywood, Goa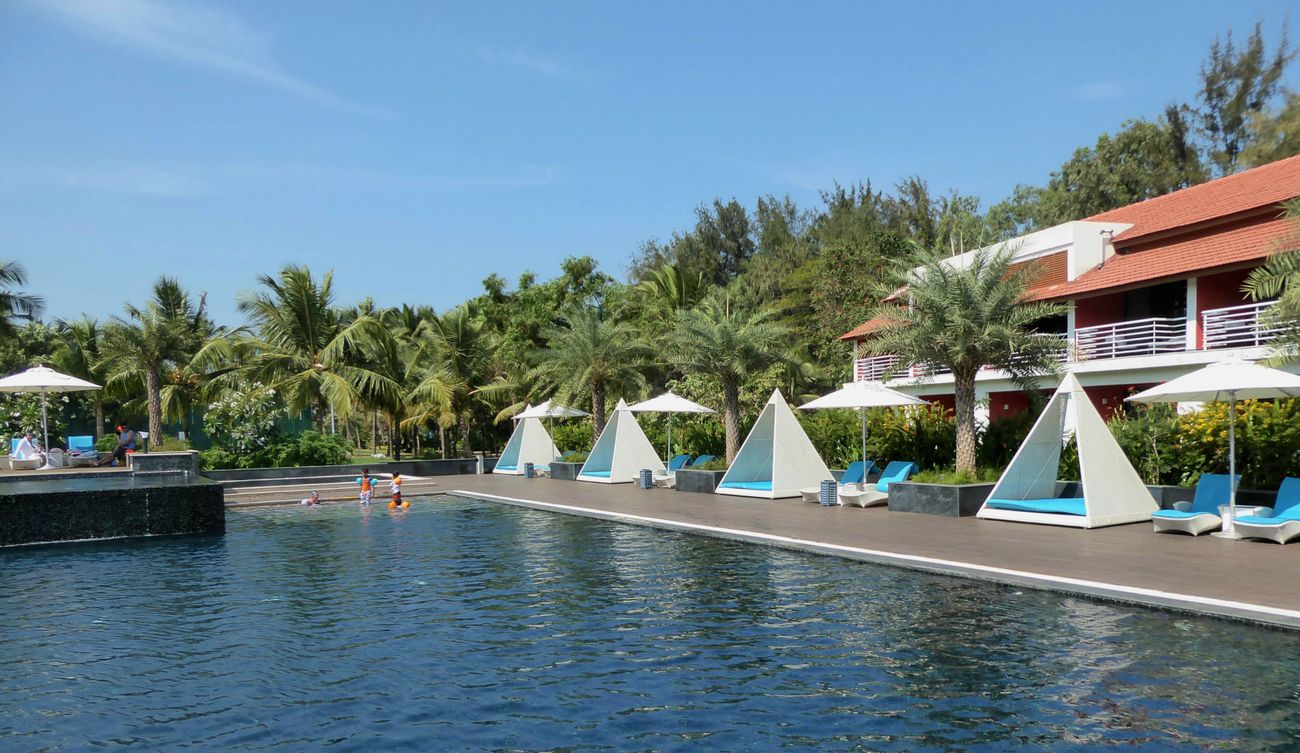 Now if all those options above don't seem appealing to you and you want your kinda Bachelorette- the crazy, drink and party till you drop kinds, then this one is ideal- plus, you might even bump into a celebrity or two! It's called a getaway into La La Land and for good reason!  The resort offers private pool, huge rooms, spa and amazing seafood. These luxury five star property is about a minute away from beach too!
Best way to reach: The resort is about 25 minutes away from the airport, located in South Goa.
Find out more here.
ALSO READ: Beyond Goa: 8 Insane Offbeat Places in India For Your Bachelorette!