10 Amazing Sangeet Themes To Try For Your Wedding!
BY Sakshi | 12 Dec, 2017 | 67533 views | 6 min read
Let your hair down in style! Yup, whether you're having a destination wedding or one in your home city, the Sangeet is one event where you can go as crazy as you want - and deciding a cool theme for it can really go a long way in ensuring that! Here are some funky sangeet decoration themes we've come across recently which are refreshing and super fun for your ceremony!
2019 Sangeet Themes
Sangeet decoration themes for 2019 is a mix of both worlds! You'll see trendy decor elements with a hint of vintage vibes in it. Since it's the only pre-nuptial where the bride and groom get to chill and enjoy their hearts out, it ought to have an equally crazy theme.  We've listed down unique sangeet theme ideas for this wedding season, for you to consider! So drive through and save your favs!
Starry Night Theme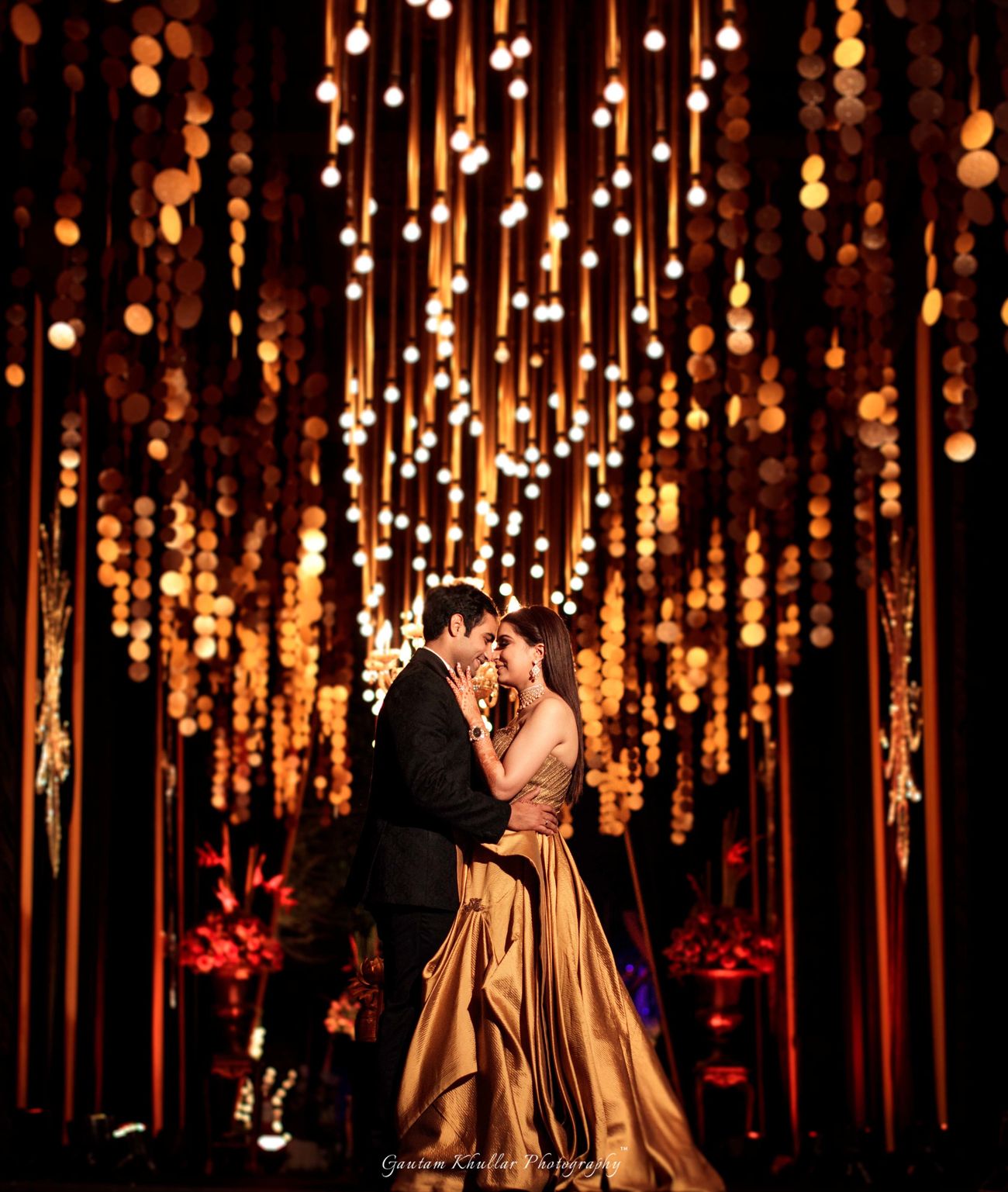 Image via Gautam Khullar Photography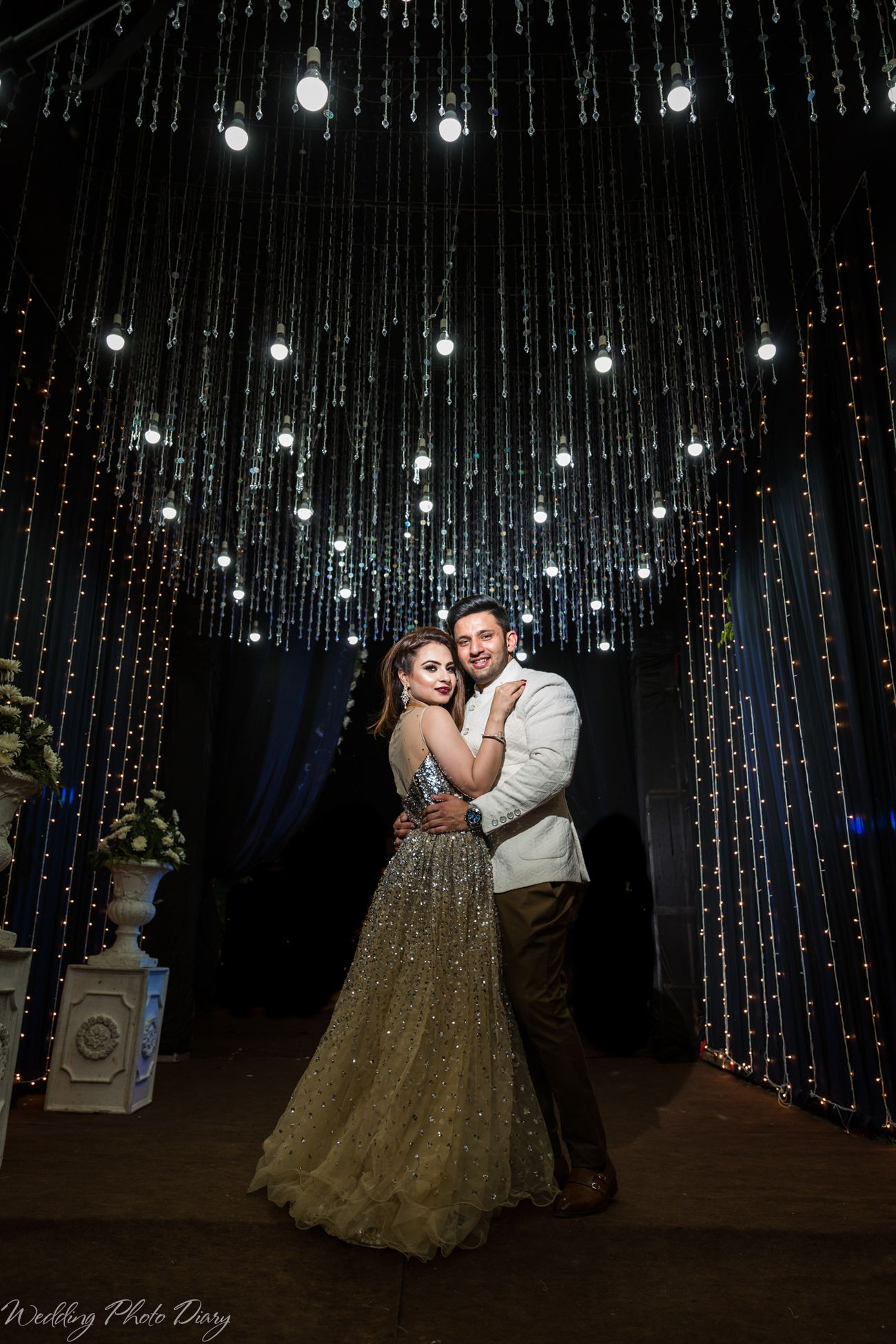 Image via Wedding Photo Diary 
Starry night sangeet theme is pretty popular these days. Imagine walking hand in hand with the love of your life with just bling and stars-like vibe all around! So dreamy, isn't it? It wont be wrong to call it the most whimsical and ethereal sangeet night themes that we have witnessed ff lately.
Mela Theme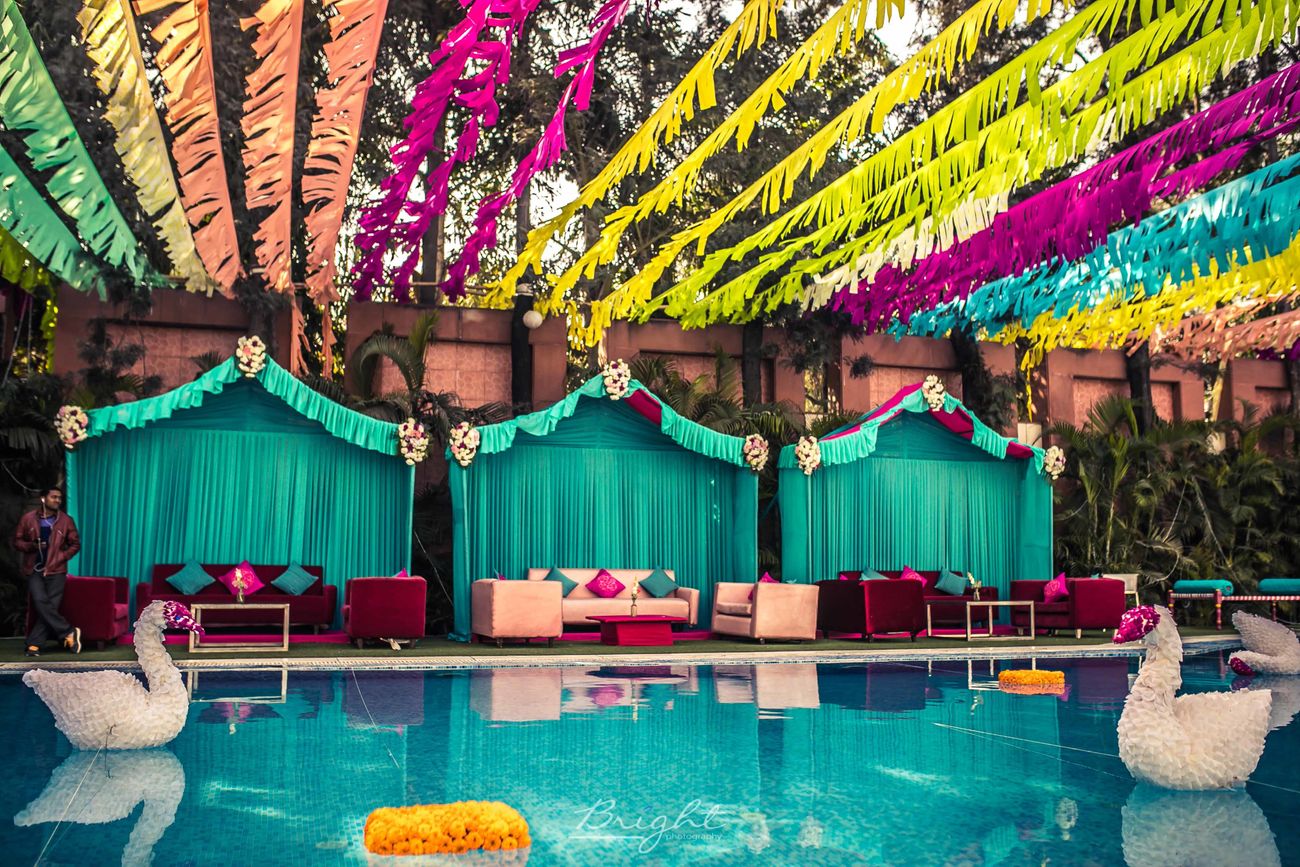 Image via Bright Photographers

Image via Nupur & Viren
If you're looking for vivid sangeet theme ideas, then 'Mela Theme' would definitely fit the bill. While it would be really attractive during the night time, with the use of colorful lights, it would effortlessly look amazing during the day as well! It can be the perfect pick if you plan to do a mehndi cum sangeet sort of a ceremony. Pretty on a budget!
Arabian Nights Theme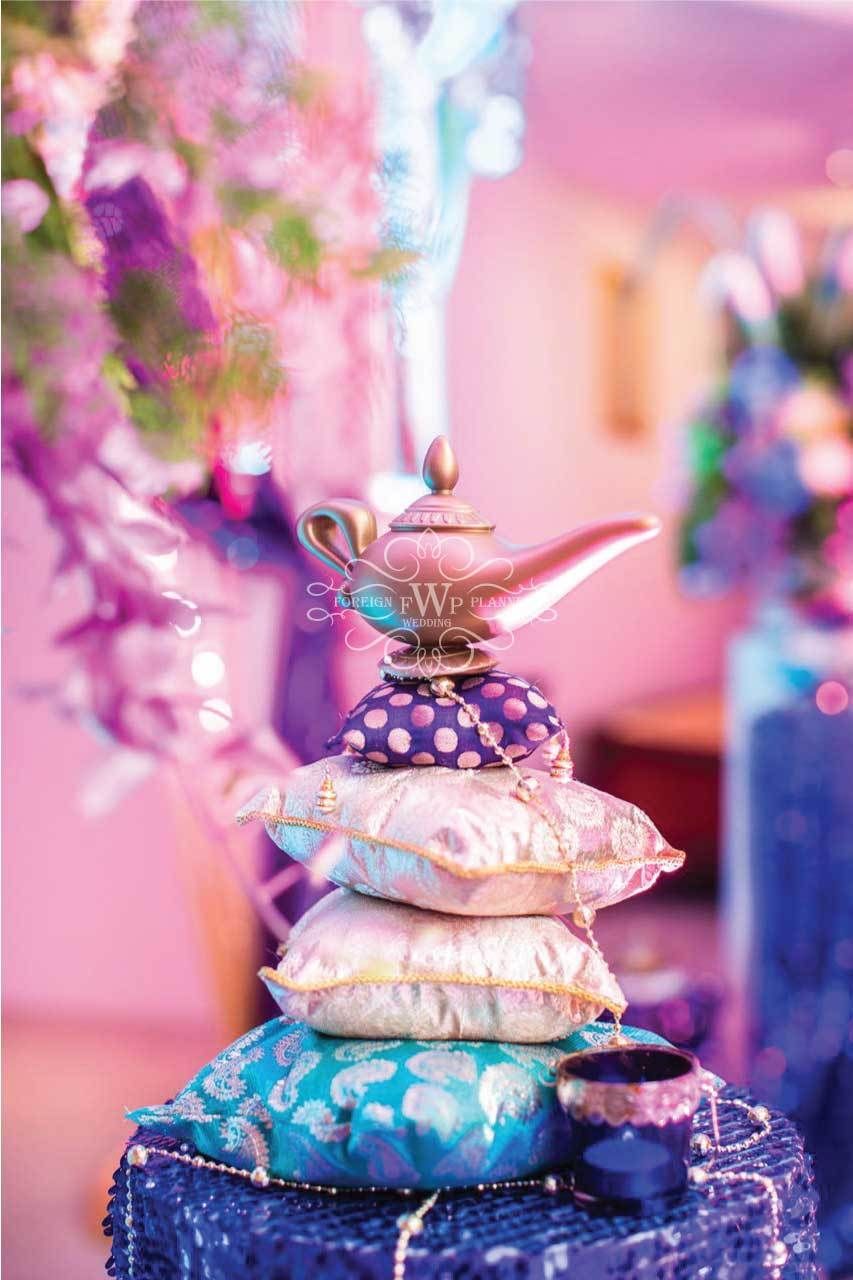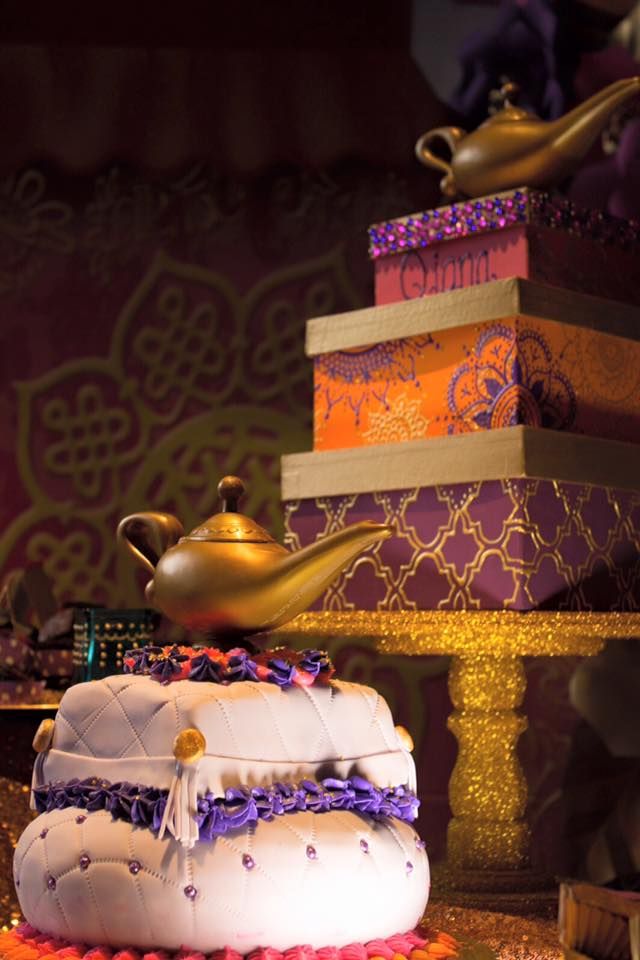 Image via Signatures by Neha & R&R Event Rentals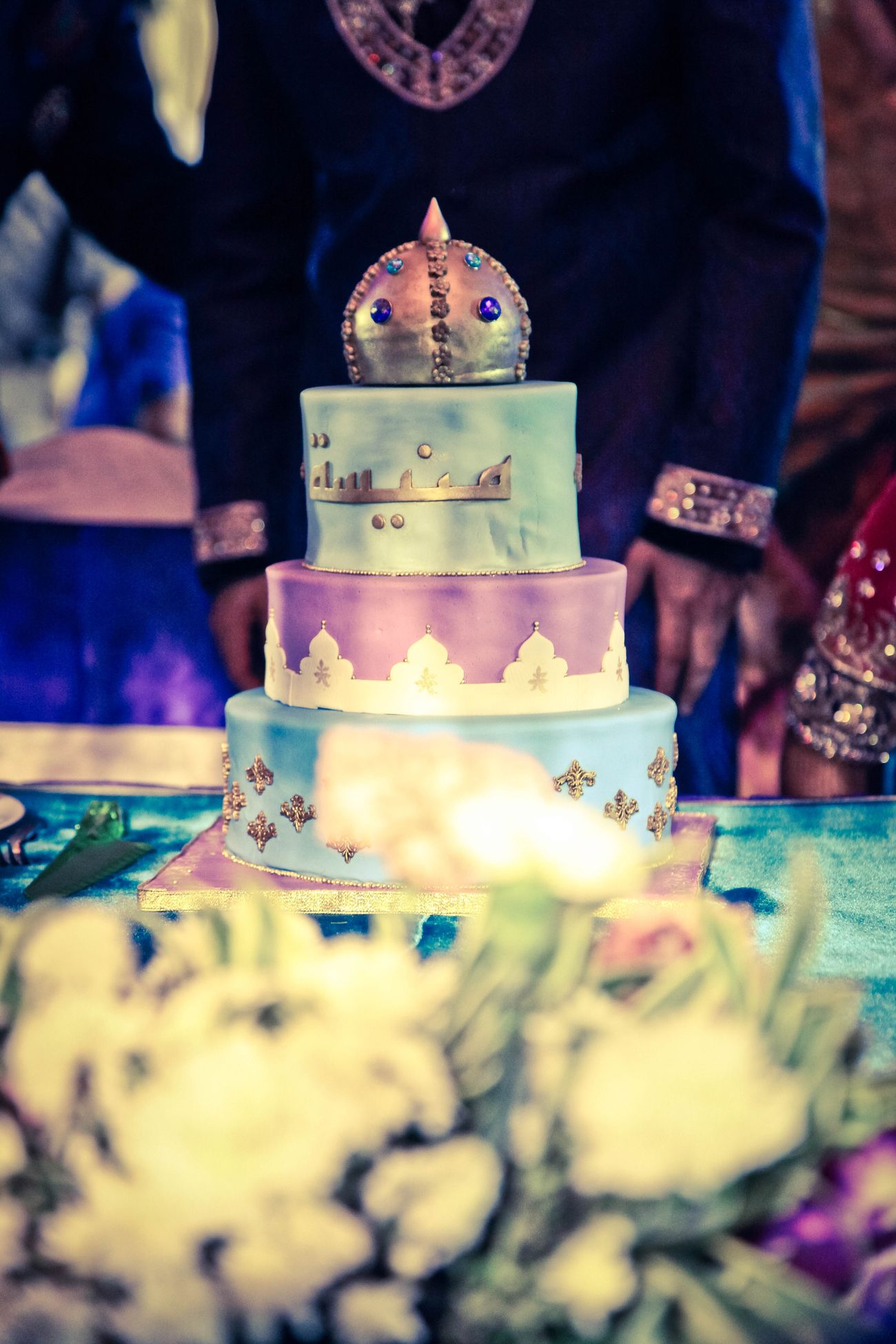 Image via The Bridal March & Co
Themes for Indian sangeet doesn't really have to be traditional, you can plan an offbeat Sangeet with an Arabian theme. It's one of those themes for sangeet that can literally leave your guests awestruck with its sheer magnificence and rich textures!
Hollywood Theme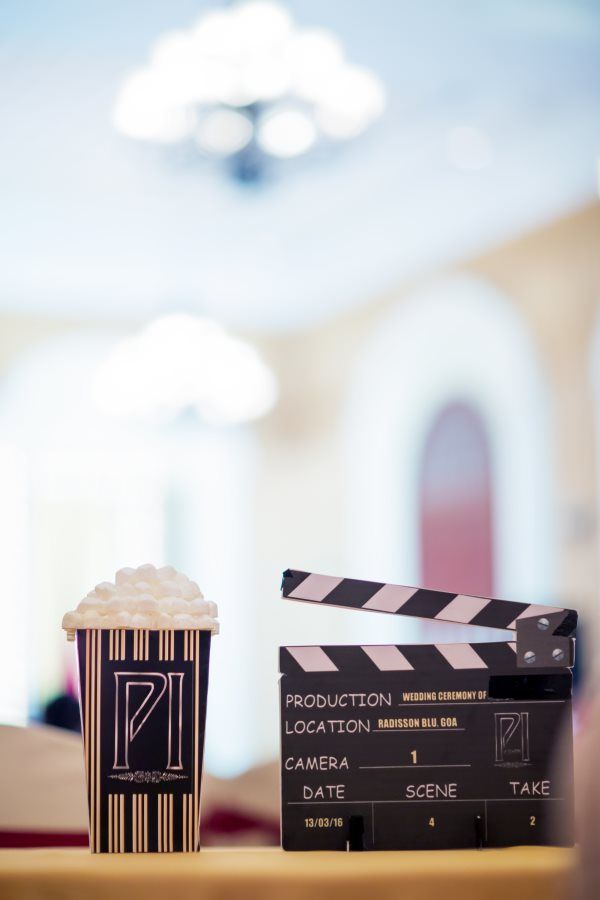 Image via Wedding Design Soul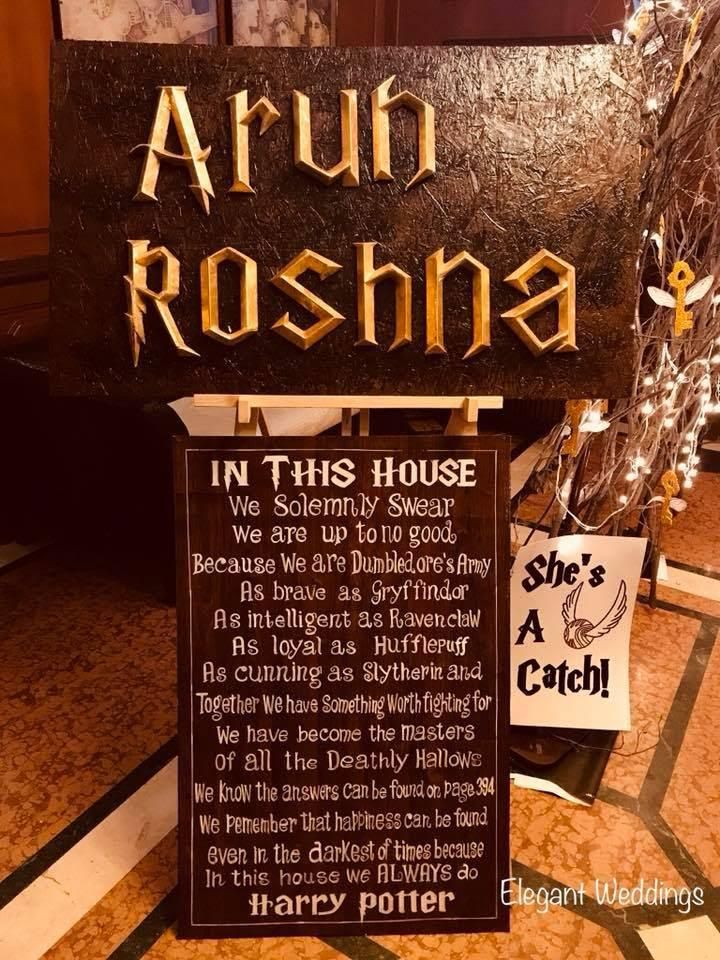 Image via Elegant Weddings
Not a fan of Bollywood nights? Then go the Hollywood way. Modern couples love such Sangeet themes, as it matches their taste and lets them be themselves without the traditions and any other rituals. Ensure that everything from the outfits, music and decor matches the theme, it ought to be super fun! You can also hold a small Oscar night towards the end of the ceremony because once the guests are tired of dancing, they'll have something interesting to look forward to.
Karaoke Theme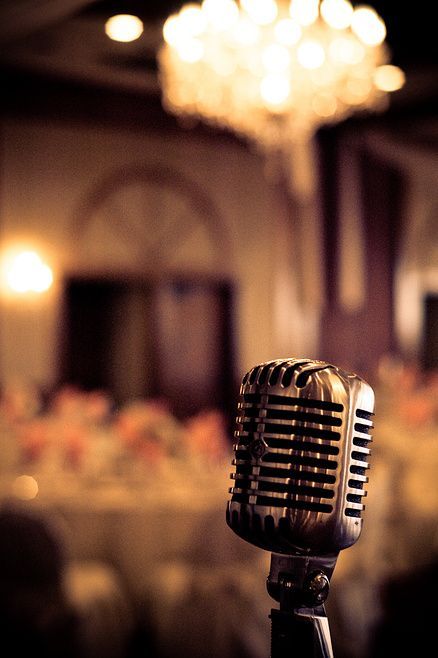 Image via Pinterest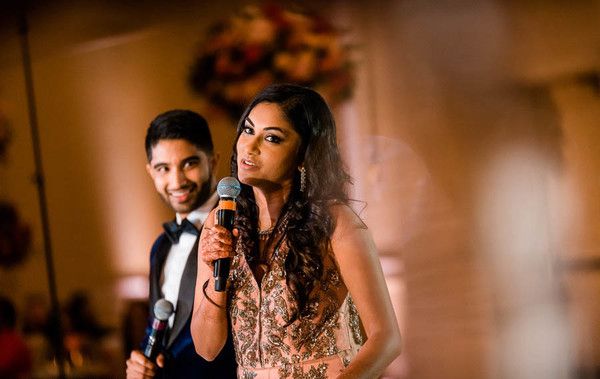 Image via Pinterest
Who doesn't love Karaoke? No matter how bad you sing, one is always excited for a Karaoke night! It's basically a modern, revamped version of the Antakshari or music based sangeet themes that were popular when our parents got married. With this as your sangeet theme, it'll be not only the youngsters but also the old members of your family who'll get to enjoy every bit of it.
2018 Sangeet Themes
Themes for Indian sangeet  is relatively a new concept but that doesn't stop our millennial couples to take a plunge and go ahead with incorporating it! While there are a lot of elements to spice this fun pre-nuptial ceremony. make sure that you don't go overboard and  pick something tried and tested. Check out the following sangeet themes that we saw on WMG gallery, and found to be really cool:
Carnival Theme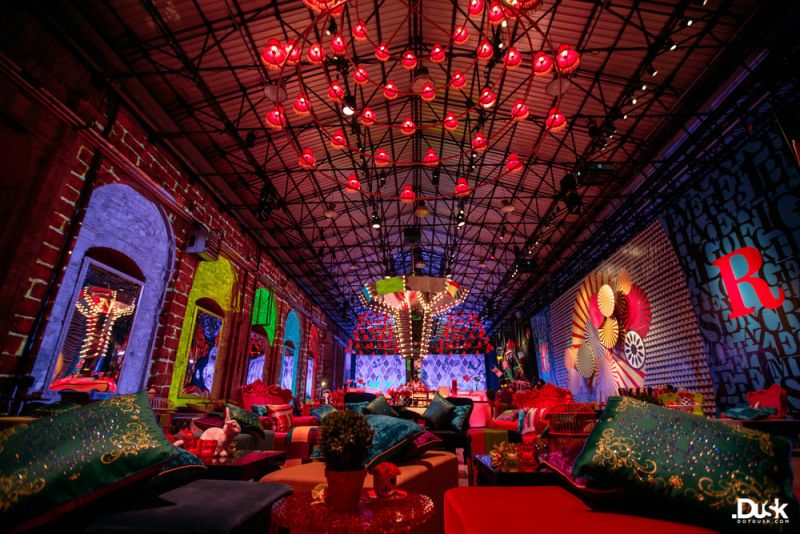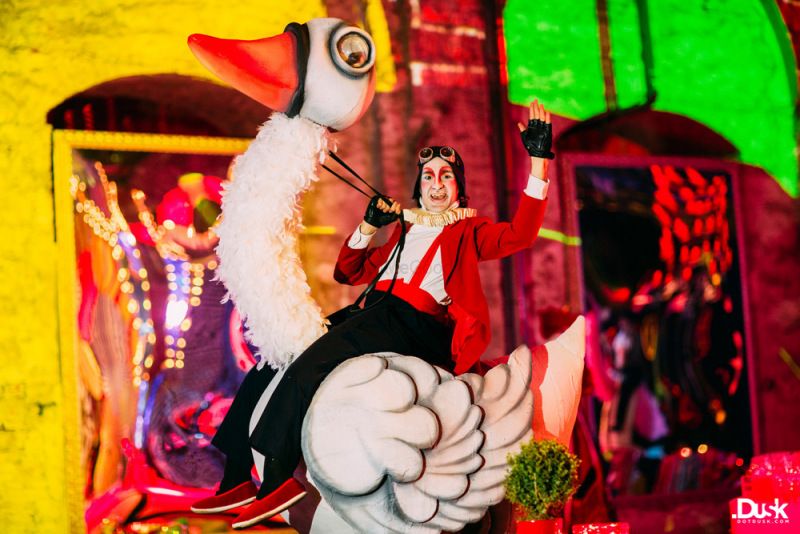 Images via Rohan and Roshini's Wedding
Looking for interesting sangeet night themes? You should definitely give 'CARNIVAL THEME' a try! A carnival theme is when you have elements like the bar in the shape of a carousel, swings done up in glamorous black and white and an overall feel of a circus.
Pop Art Luxe Theme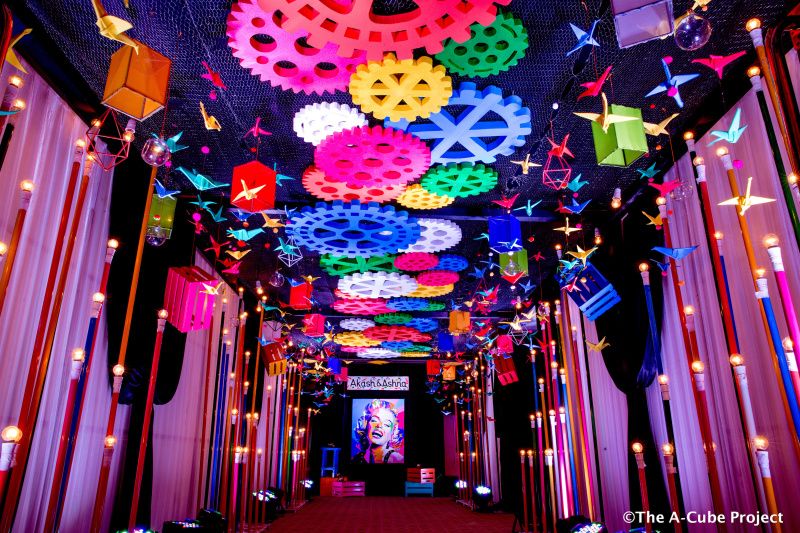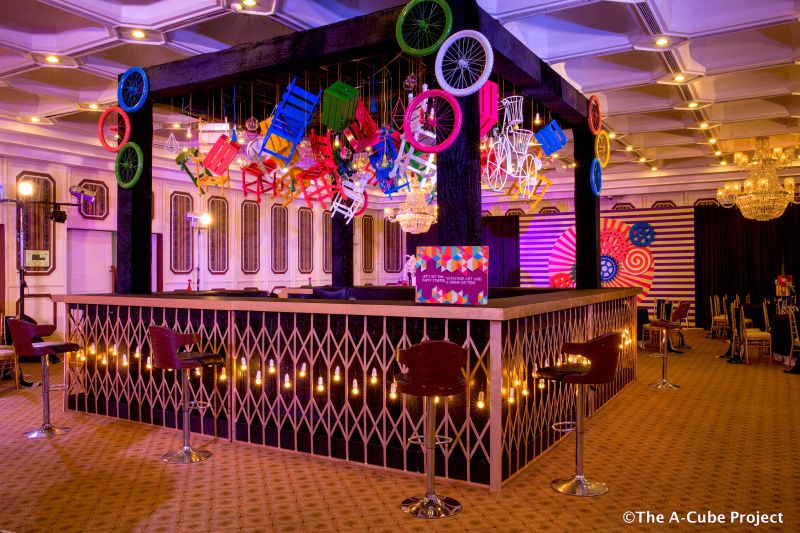 Images via The A-Cube Project★ 4.8
Quirky objects and lots and lots of colours combined with some modern and vintage elements - makes for unique and interesting sangeet night themes! Pop Art Luxe is an amalgamation of all of these. It's chic. It's artsy! And it's Insta-worthy.
Modern Moroccan Theme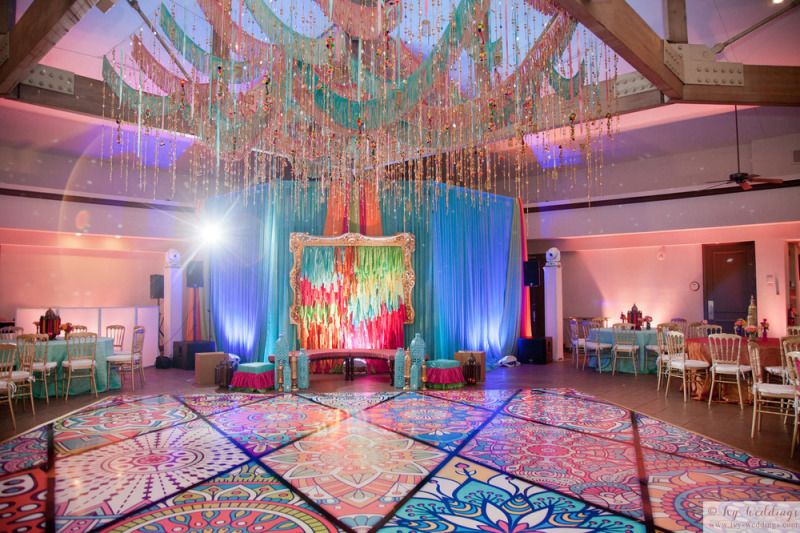 Images via Sandeep and Natasha's Sangeet
Moroccan, but with a twist! Using pastels instead of dark or bright colours and a killer printed dance floor- these are some new additions to the Moroccan sangeet theme ideas which can be refreshing for 2018! This one screams modernity, and we're loving it.
Moulin Rouge Theme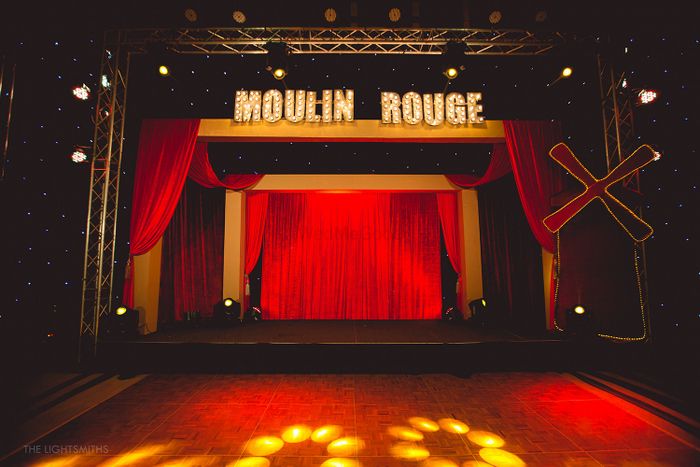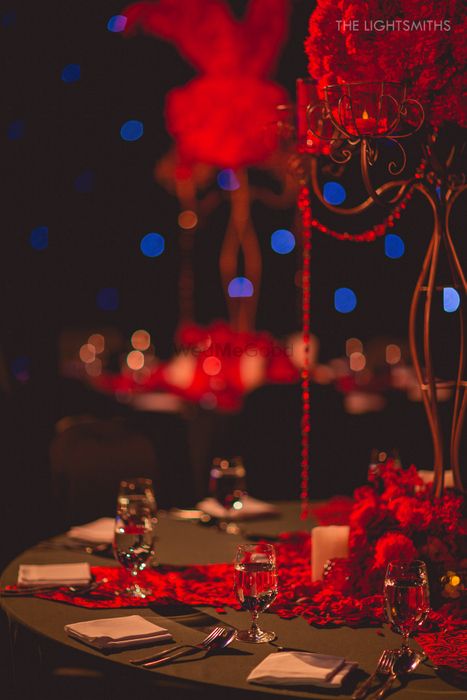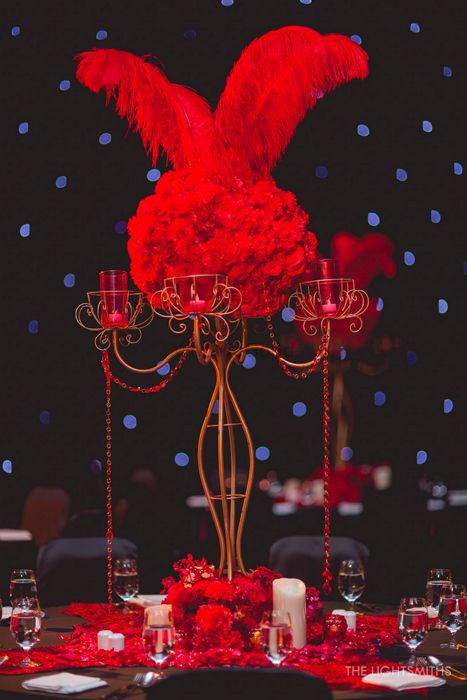 Image via Archana and Dheeraj's Wedding
Glam and gorgeous, this theme is perfect for a more formal do, with cocktail gowns and tuxedos! Looks fabulous and stylish!
Boho/ Hippie Theme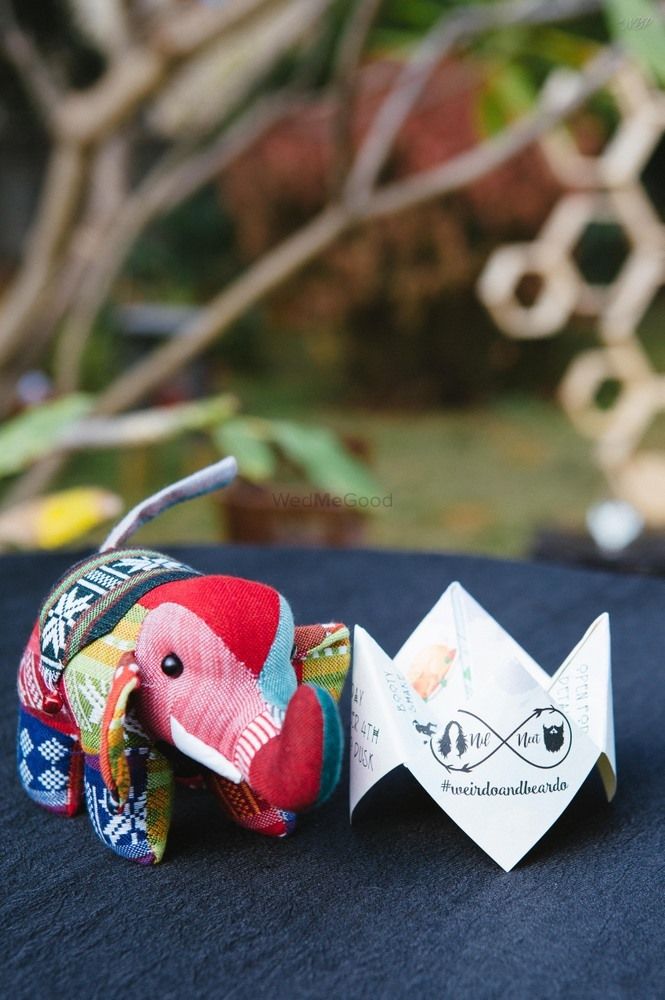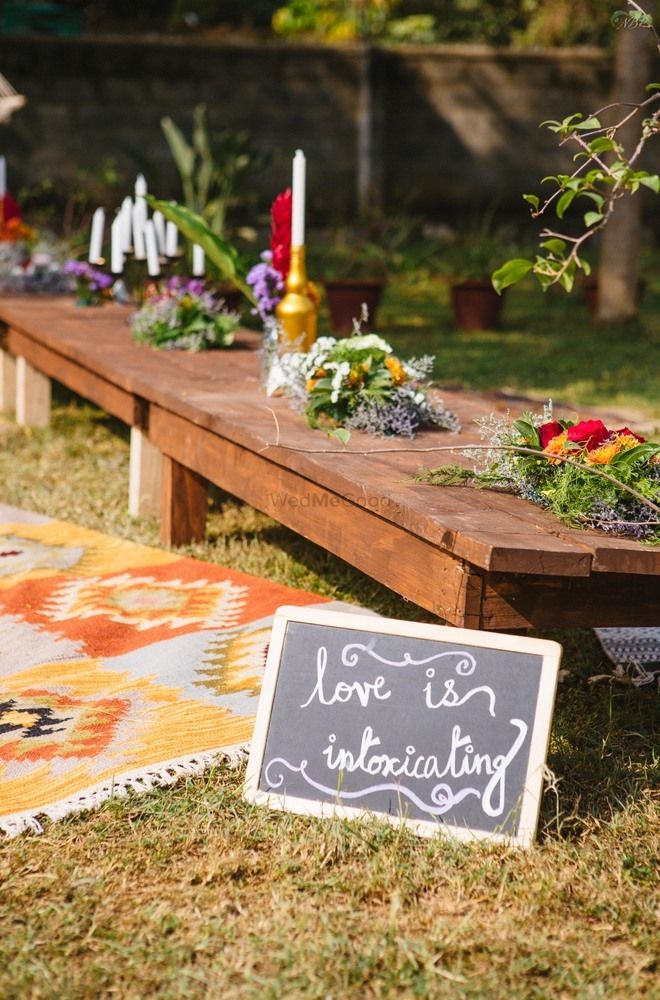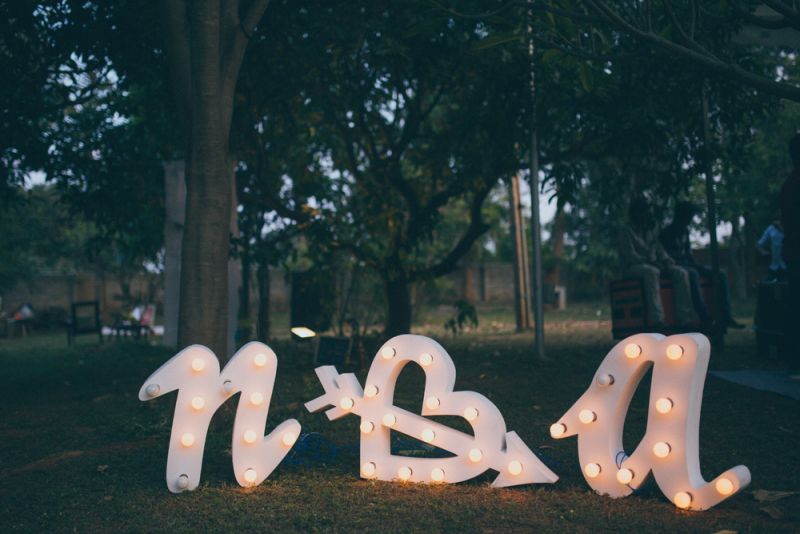 Images via Nilma and Abhineet's Wedding
Perfect for a day or evening soiree, a boho theme with loads of quirky and fun elements can make the affair very relaxed and very intimate one!
Awards Night Theme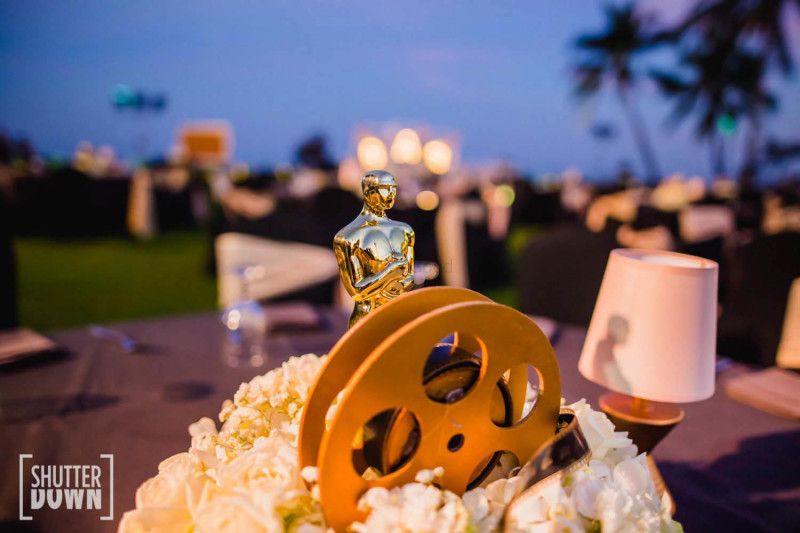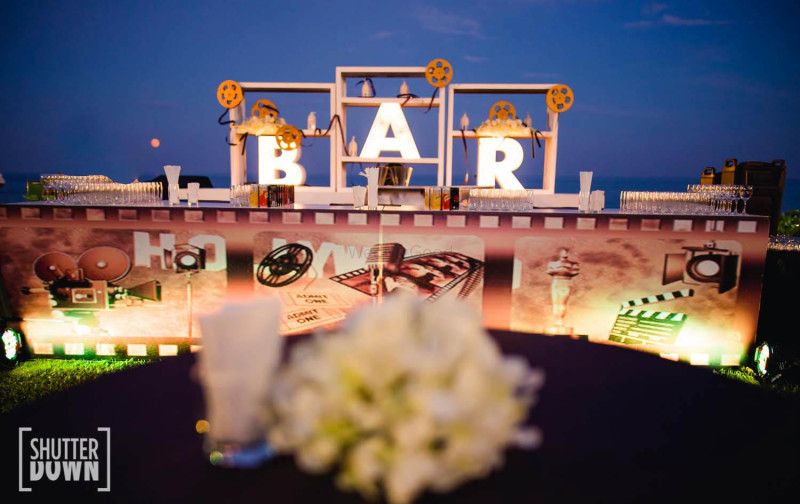 Images via Shutterdown - Lakshya Chawla★ 4.9
Fancy giving out some awards for the night? Have your own red carpet moment with a theme like this one which is glamorous and fancy!
Card Party Theme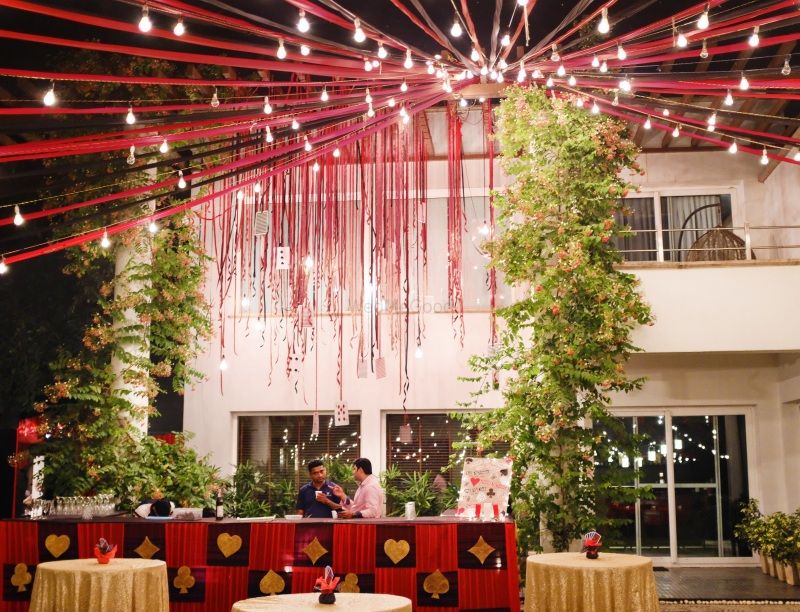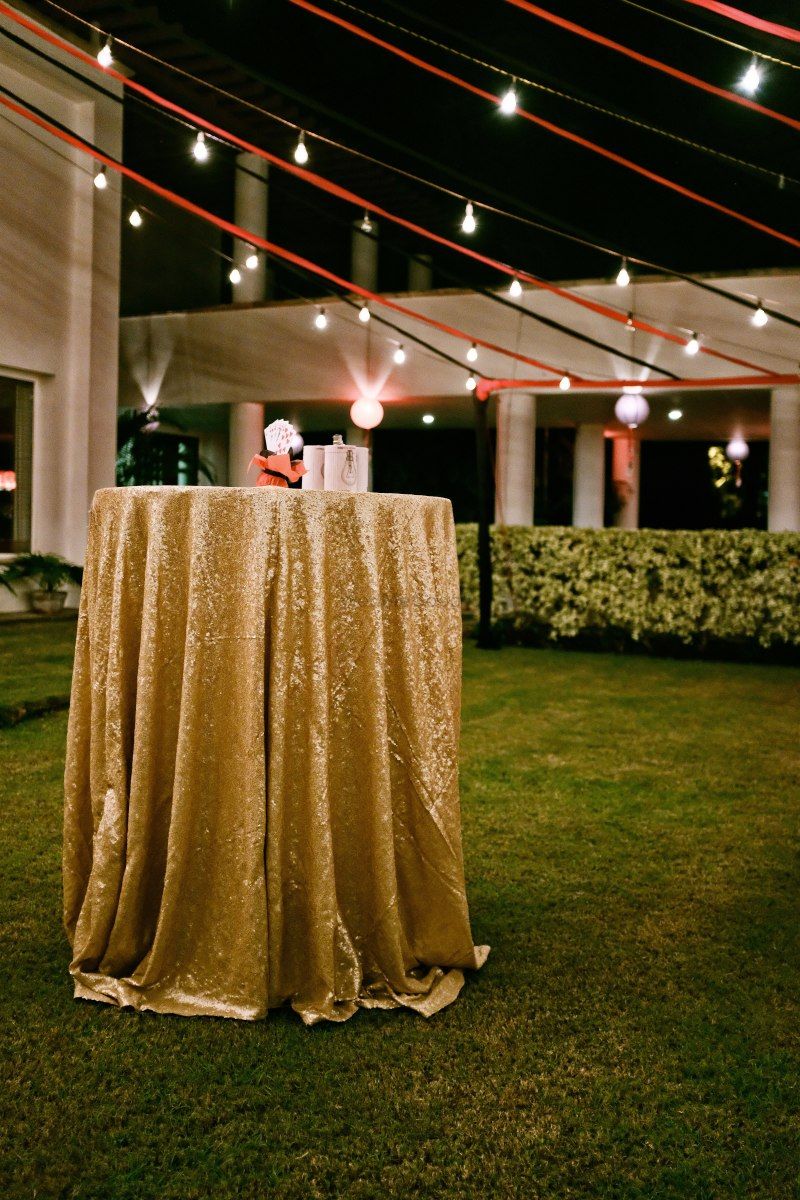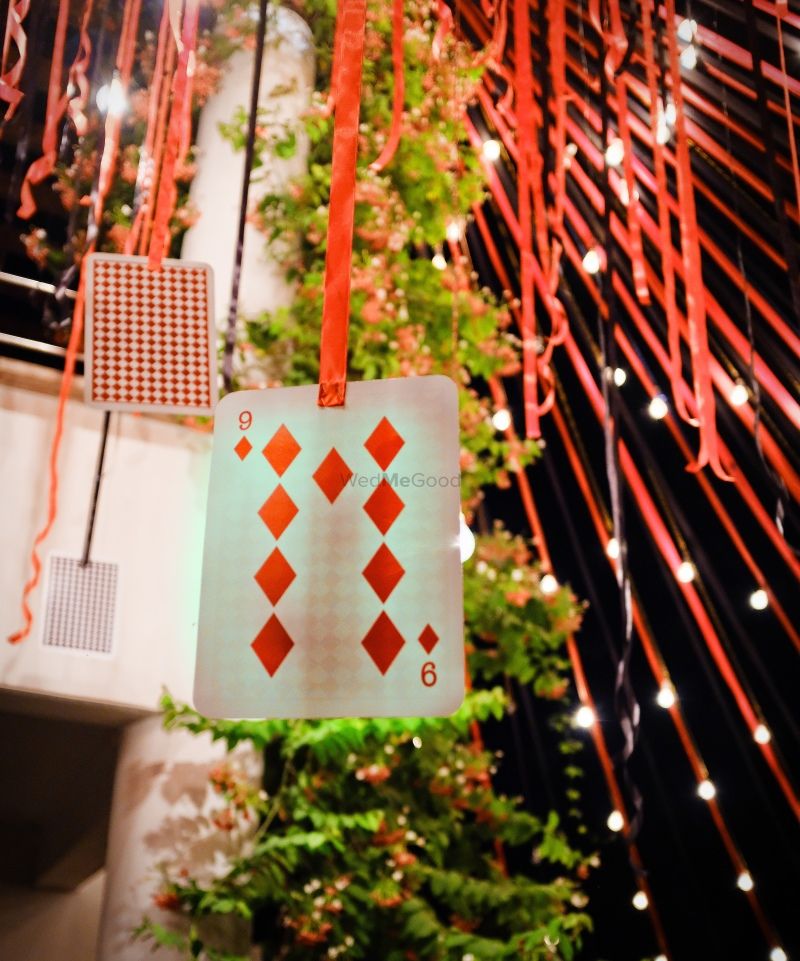 Images via Mor Punk★ 5
A card party or casino theme is also a cool one for the Sangeet or Cocktail- you can organise games, have a cool bar and also, maybe a cigar counter!
Music Festival Theme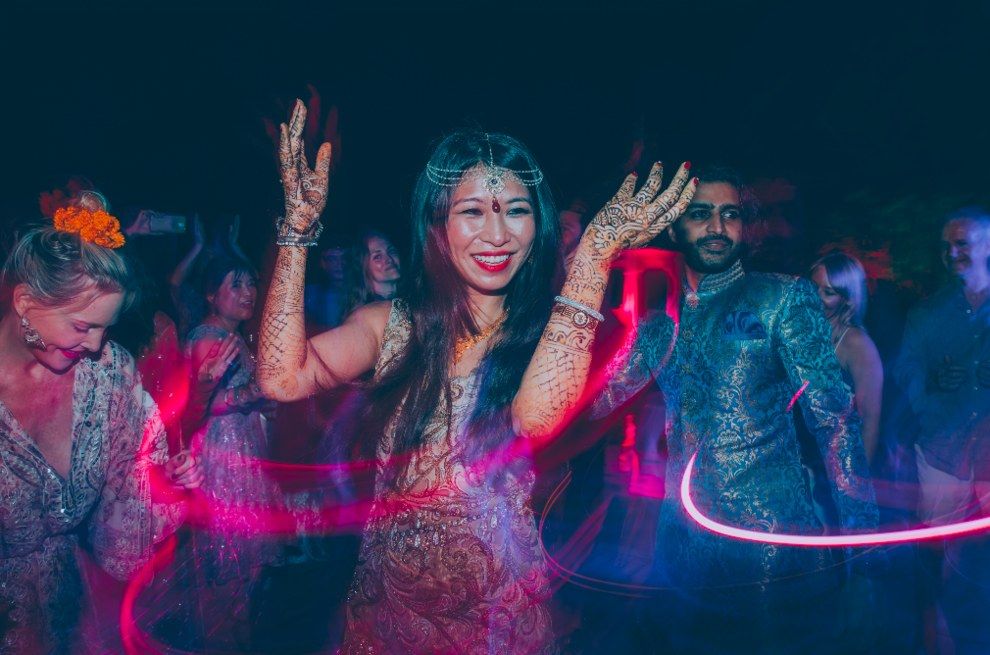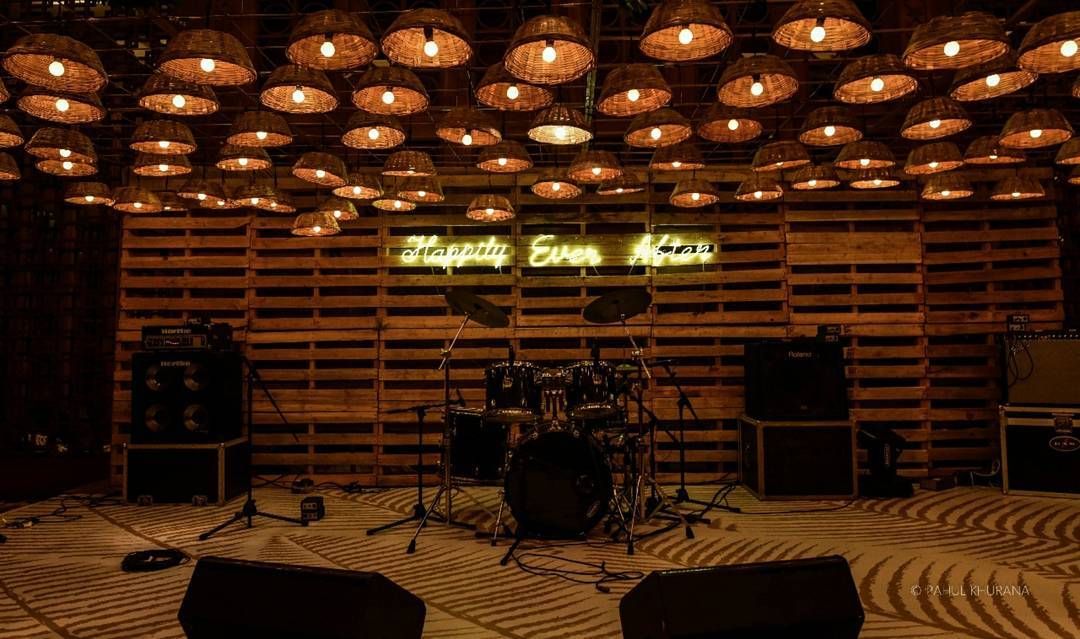 Images via Altair and Buzzfeed
Make everyone feel like they're at a music festival and not a Sangeet! With some amazing performers or live bands, this can be a fun evening no one will forget!
Game Of Thrones Inspired Theme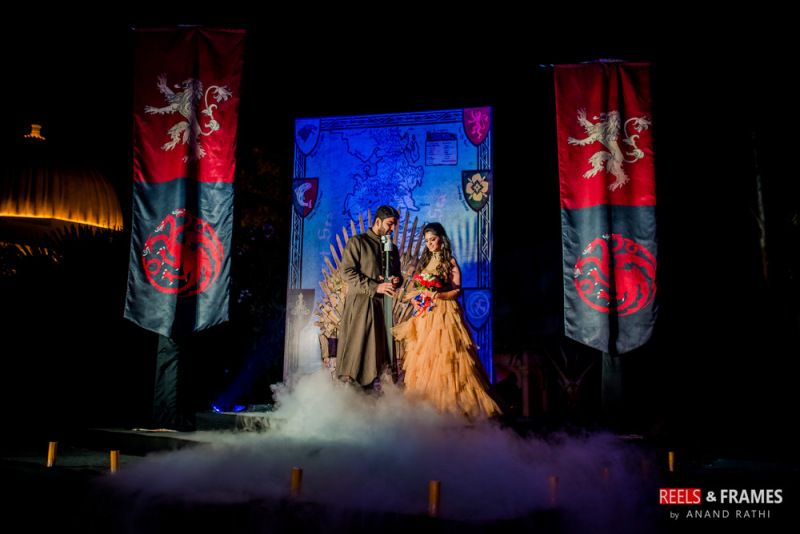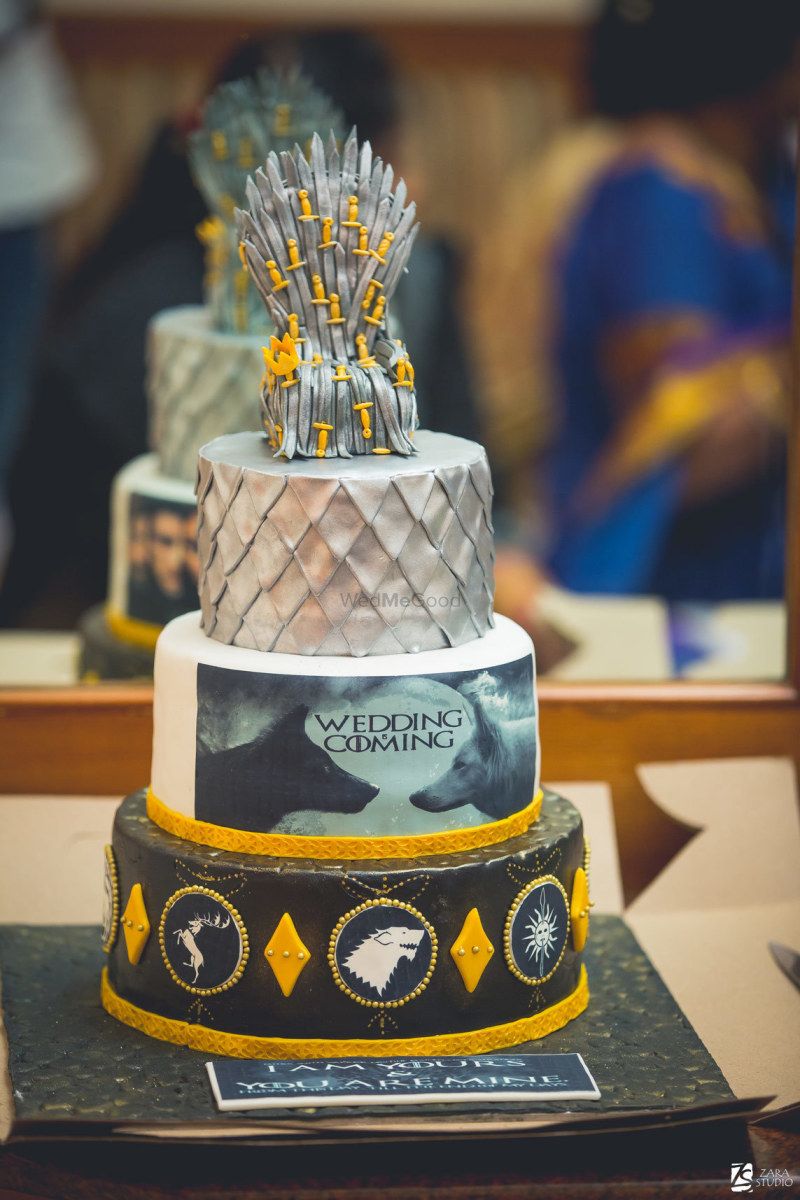 Images via F5 Weddings and Zara Studio★ 4.9
And you thought that we're done with themes for sangeet?! Nope, we're not over yet! This Sangeet theme might be very niche, but it's so much fun! We saw a couple pull this off in style and it's a great theme to implement at a smaller function like the Sangeet, if you really want to! Any GOT fan reading this?
Bollywood Theme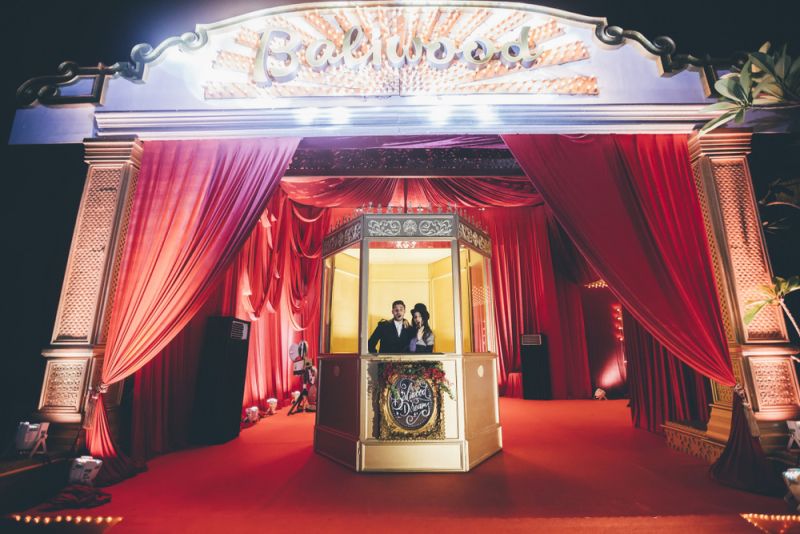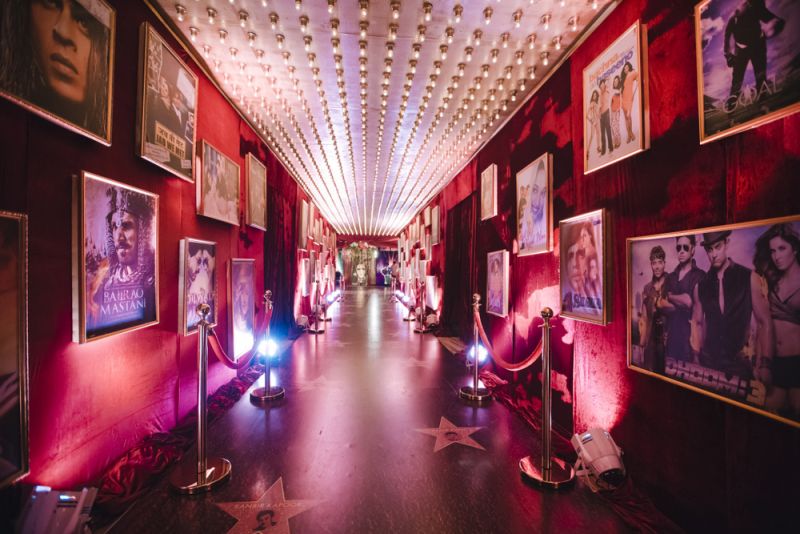 Images via Sagar and Subiya's Sangeet
Both of you Bollywood buffs? Then this is a fun theme to try out on your Sangeet too, with loads of posters, prints and cushions, and if you can pull it off- maybe even a surprise appearance by a movie star!
Well well, we're sure these were some interesting themes for sangeet! But which one do you think is perfect for your musical night? Do let us know in the comments below!