10+ Fun Food Ideas That You Can Have On Your At-Home Wedding Menu!
BY Apoorva | 03 Aug, 2020 | 3403 views | 3 min read
Planning at intimate wedding at home? Food is one of the major components of any wedding and it's no different when you are planning at intimate wedding at home. What is the best food to serve at a wedding - is a million dollar question that every couple has while planning their wedding. Especially when you are looking for unique wedding food ideas amidst a pandemic! That's why we decided to share some fun and creative food ideas that can make way to your wedding food menu.
What's more, if you are looking for catering for your intimate wedding, we have the perfect answer to your hunt! Home Catering Services by WedMeGood is perfect if you are looking for an at-home catering or even at a venue for your upcoming nuptials.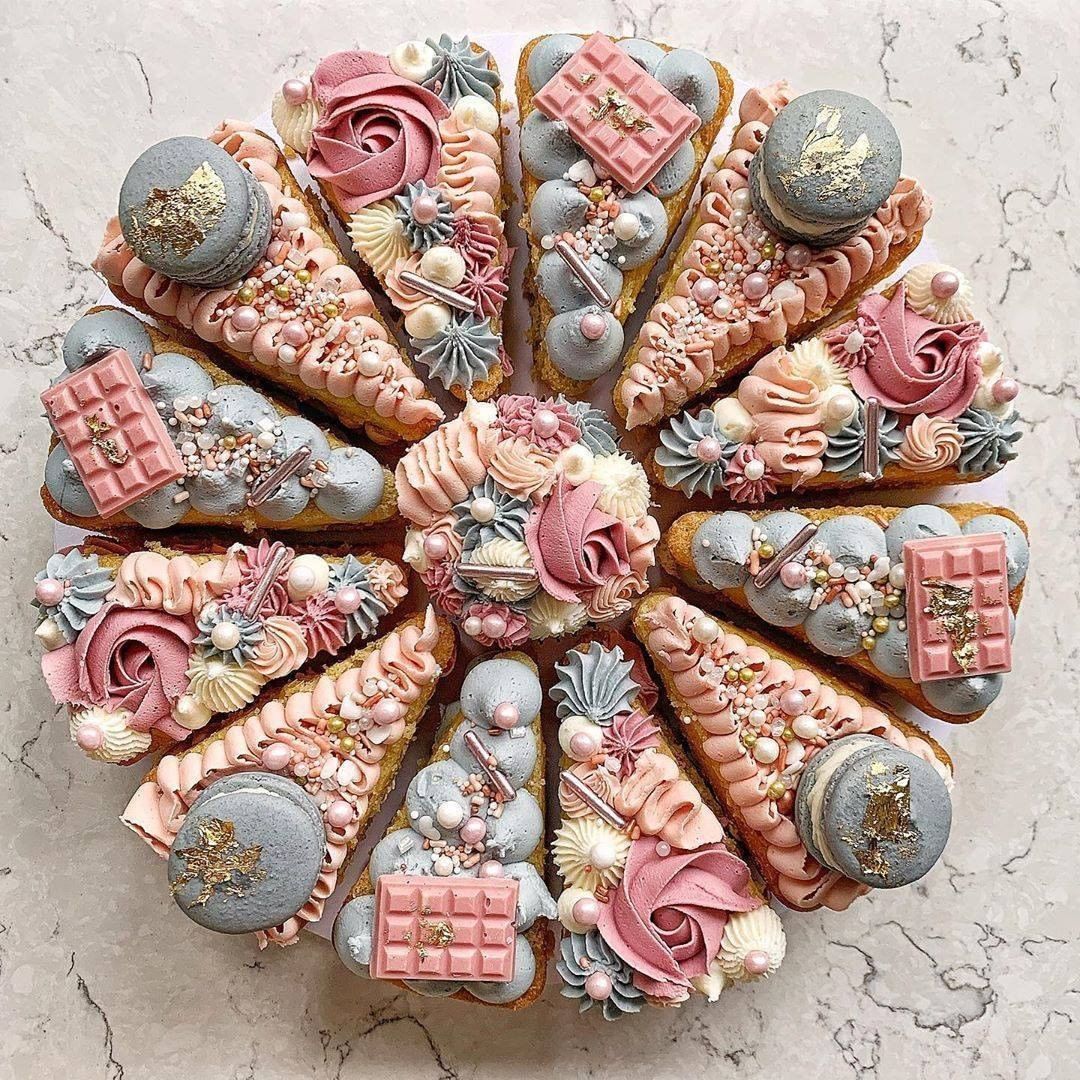 Image via @cakes.n.sprinkles
An Ice-cream Cart
Everyone loves ice-cream and there is nothing more fun as a colourful ice-cream cart. You can pick flavours that you and your partner love and create a fun personalized note explaining those, on the cart!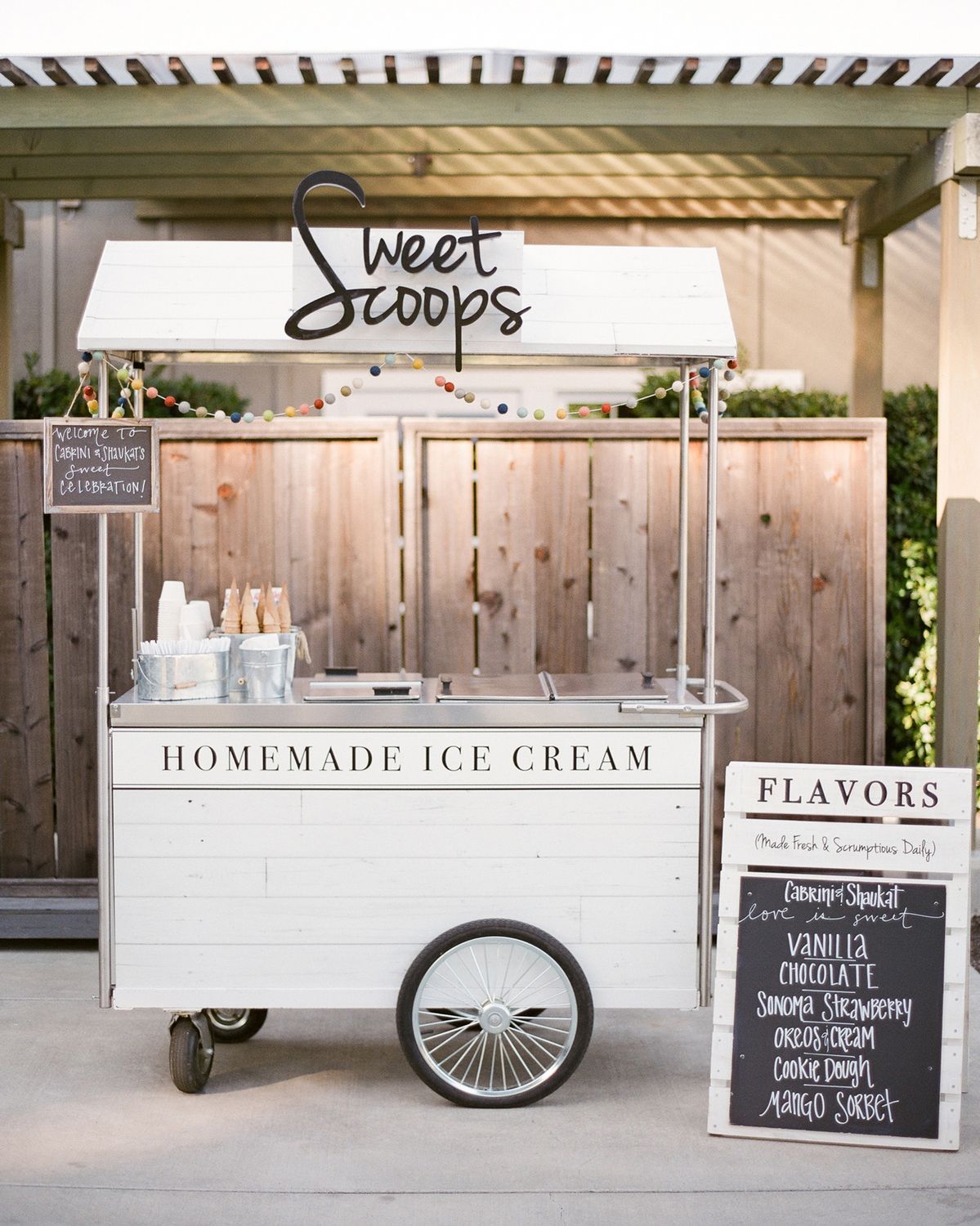 Image via Pinterest
Mithai Food Station
Indian mithais are coming back in trend with fusion mithais available now. Instead of a regular dessert counter, have a mini Indian mithai food station, one of the best wedding reception food station ideas that your guests will love!
A Pizza Station
Not only are pizzas freshly made (something that everyone wants these days!) but they are super fun too. You can have a bunch of toppings and a station will cut out extra service staff and lessen person-to-person contact!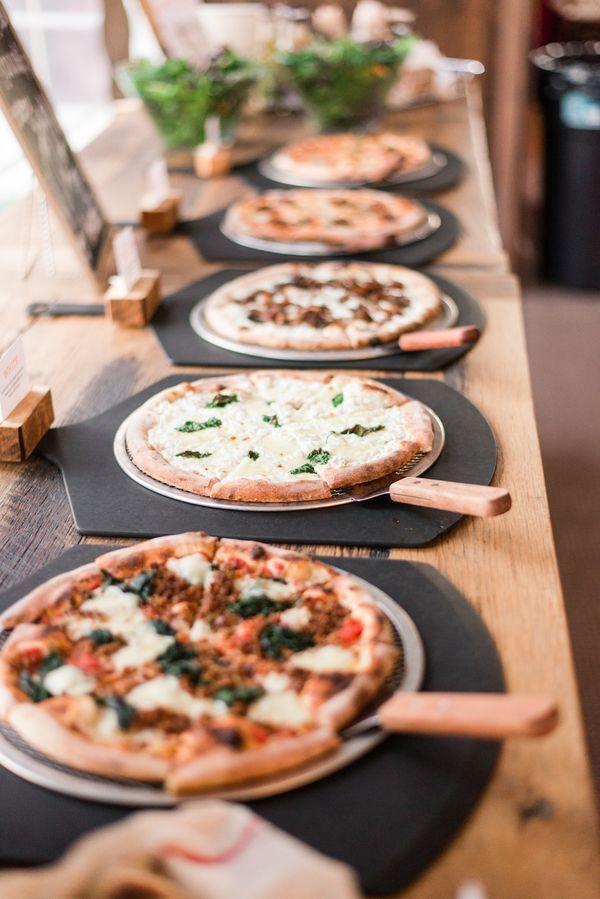 Image via Pinterest
Micro Sliders
We'd bet your guests have never seen sliders that are so cute to look at (and Instagram!) as well as eat!
Speciality Teas
Planning a monsoon wedding? Nothing better than a hot piping cup of tea to have and to hold. Apart from regular chai, you can also have a variety of green and white teas for your guests to savour. Perfect as a welcome drink for an Indian wedding!
Paani Puri Shots
Let's be real – everyone loves paani puris or golgappas. So have them in shot glasses instead. This essentially allows your guests only to touch the food and enjoy it!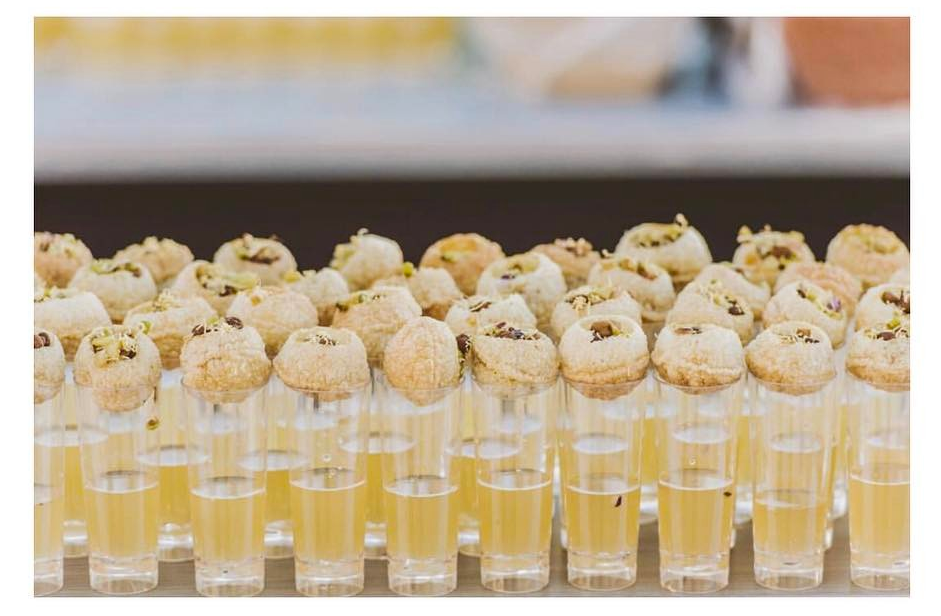 Gyoza And Dimsum On A Stick!
Who doesn't love dimsums and momos! Serve them on a stick like a popsicle and allow your guests to enjoy their momos is a unique style!
Finger Chaat
Say yes to finger-sized tokri chaat with edible flowers that is so easy to eat and delicious!
Sit Down Dinners
Plated meals or sit down dinners is a unique yet uncharted concept at Indian weddings because of the sheer number of people. You can even plan your sit-down wedding reception menu ideas based on what your guests like and don't like via a quick survey prior to the wedding!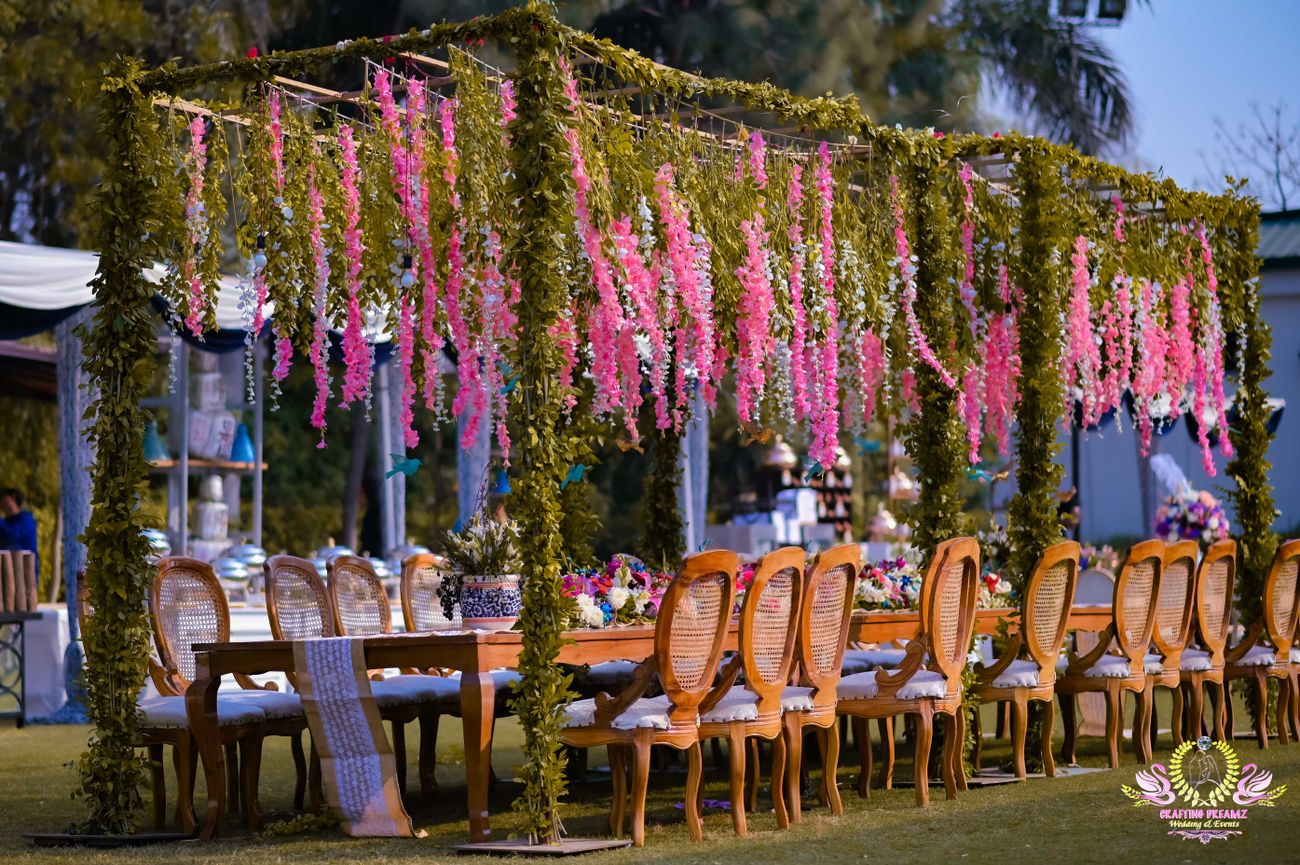 Image via Crafting Dreams★ 5
Barbecue Set Ups
Planning a backyard intimate wedding? Barbecue counters are kind of impossible at bigger weddings with the time-consuming cooking set up as well as buffet restrictions. With a smaller guest list not only is it possible but people will love it especially for monsoon and upcoming winter weddings! 
Personalized Food
Intimate weddings are all about details and we are sure that this question hounds you while you plan your wedding menu - What is the best food to serve at a wedding? The best food is the one you love. Pick two dishes for the main course that you and your partner love. It can be simple as chhole-bhature or a complex French dish. Something that allows your guests to glimpse through your personality!
WedMeGood has launched Home Catering Services  if you are looking for an at-home catering or even at a venue for your upcoming intimate wedding.