10 + Gutta Pusalu Designs That Have Our Heart
BY Meenu | 23 Feb, 2021 | 6208 views | 3 min read
The Gutta Pusalu has been a part of the Telugu bride's jewel box for as long as we know. It is the pride of the Telugu region and it's versatility has made it a popular bridal piece for brides. We've curated 10 best Gutta Pusalu designs that instantly charmed us.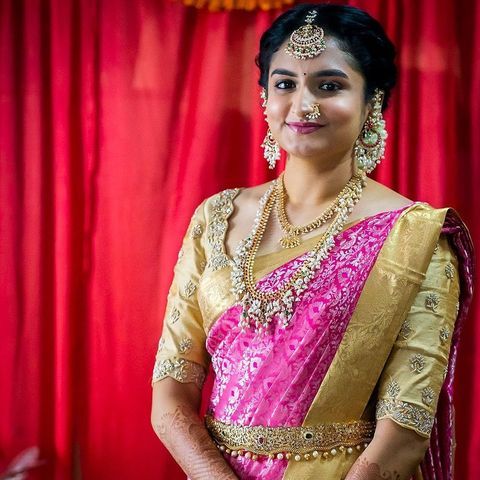 Image Via: Makeup by Shravya Shetty★ 4.9
The simple Gutta Pusalu haaram that can be worn with any traditional wear, brides and guests alike. We love how it lifts up your look instantly.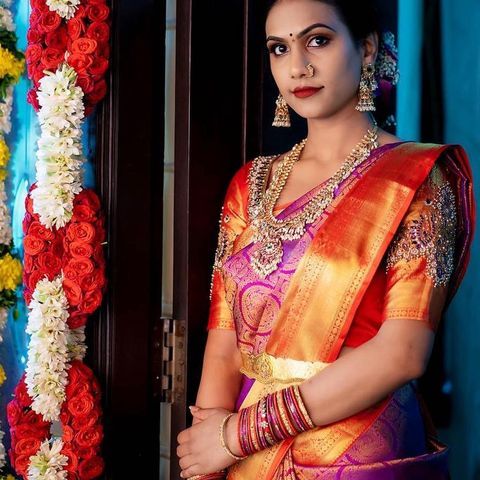 Image Via: Purple Makeup Studio★ 5
If you are looking to make your saree the show stopper then a Gutta Pusalu will do that, by creating space to shine itself as well.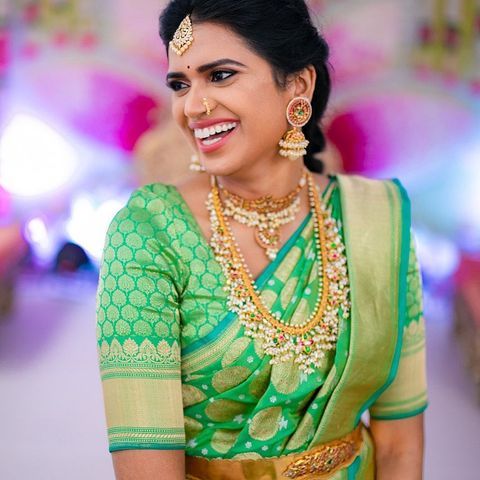 Image Via: Siro Makeup Studio & Academy
A great choice for your pre wedding, look at this multiple Gutta Pusalu neck pieces, where one is in a necklace style and one in a haaram style. When you want to amp up your jewelry game, one at a time, then bookmark this!!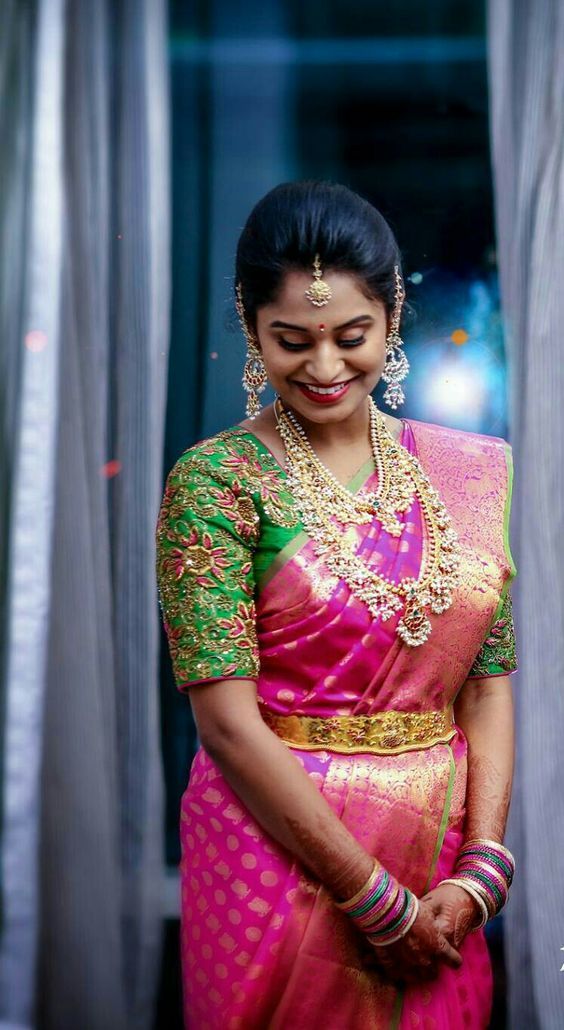 A similar look, but with earrings to match!! The perfect Gutta Pusalu set for your jewel box is right here!!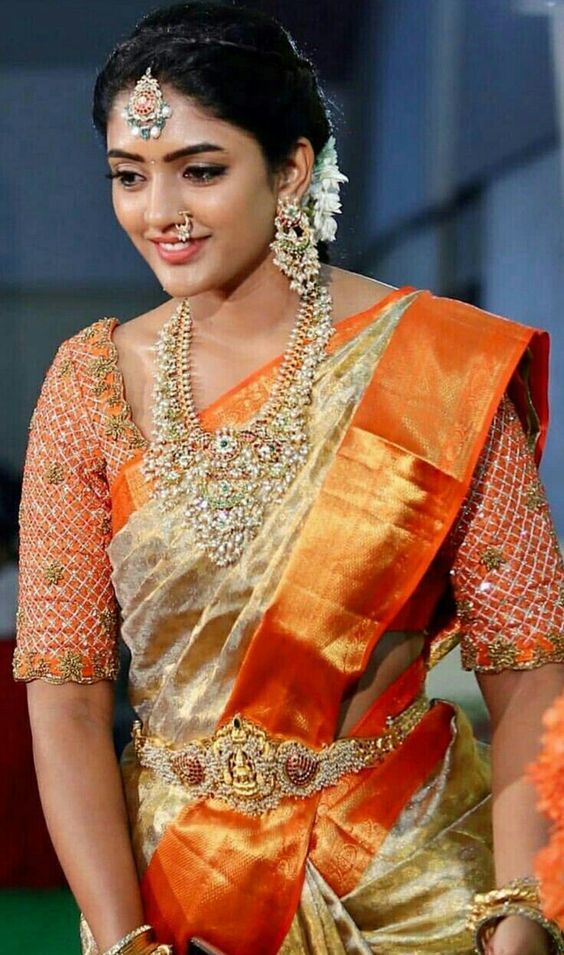 Did you guys love the Gutta Pusalu style earrings, well we have another one here!! However this is a much more elaborate Gutta Pusalu haaram, which looks like a statement piece, no doubts.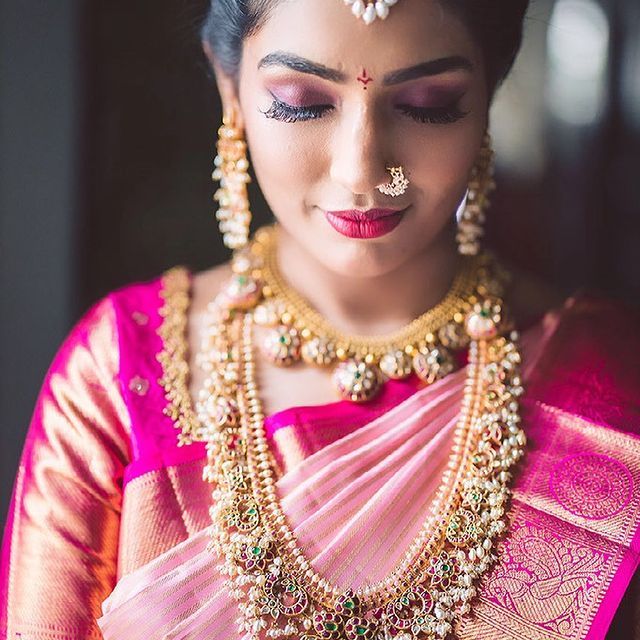 Image Via: VijayaSurugula (H&M Artist)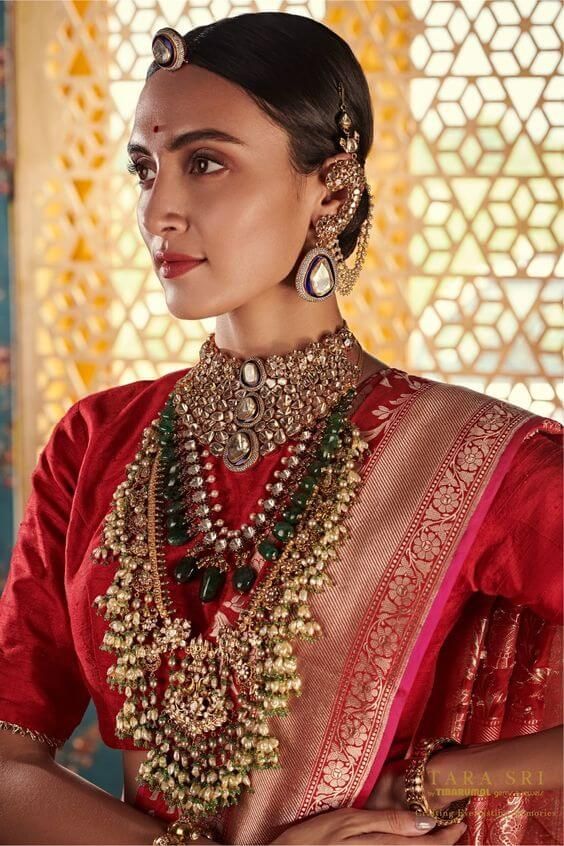 Images Via: Pinterest
When we talk about statement Gutta Pusalu, you should check out this one!! How epic is this?? Don't you remember Sonam Kapoor in her Gutta Pusalu neck piece on her wedding day??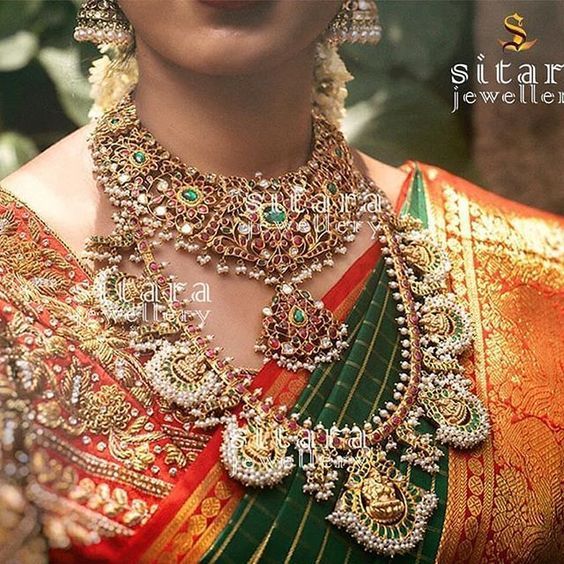 Image Via: Sitara Jewellery
Next, let us check out this Lakshmi motif Gutta Pusalu haaram. This is a bridal favorite and you can also choose the deity if you wish.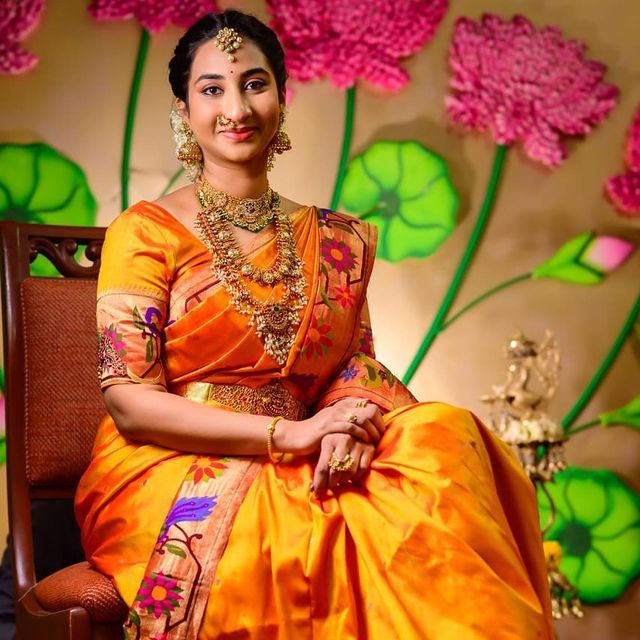 Image Via: Official Sandy's Artistry
If you felt that a Gutta Pusalu has to be paired with a Kanjeevaram for max effect, this bride is rocking it with her Paithani silk.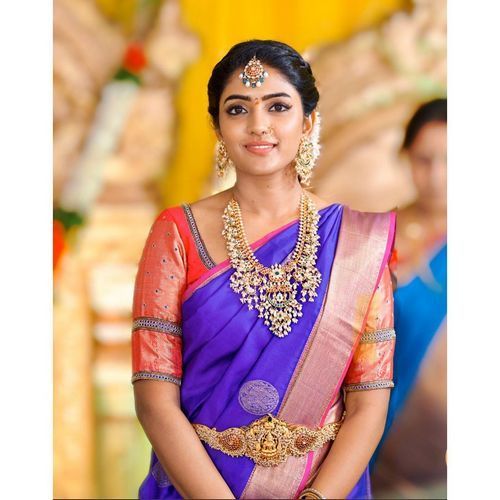 This is a perfect Muhurtham look with a Gutta Pusalu adding more charm. When your earrings and other neckpieces have similar touches like rubies or pearls, then the look becomes so much on point!!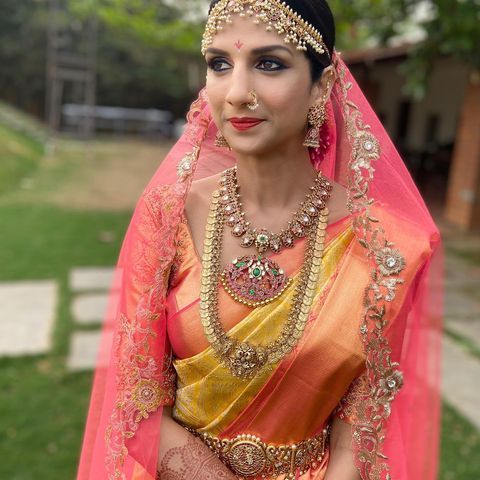 Image Via: Sachin C
This beautiful bride is not wearing a Gutta Pusalu haaram, but her Gutta Pusalu style Nethi Chutti has made us say yes, yes and YES!! Brides, pick this one too!!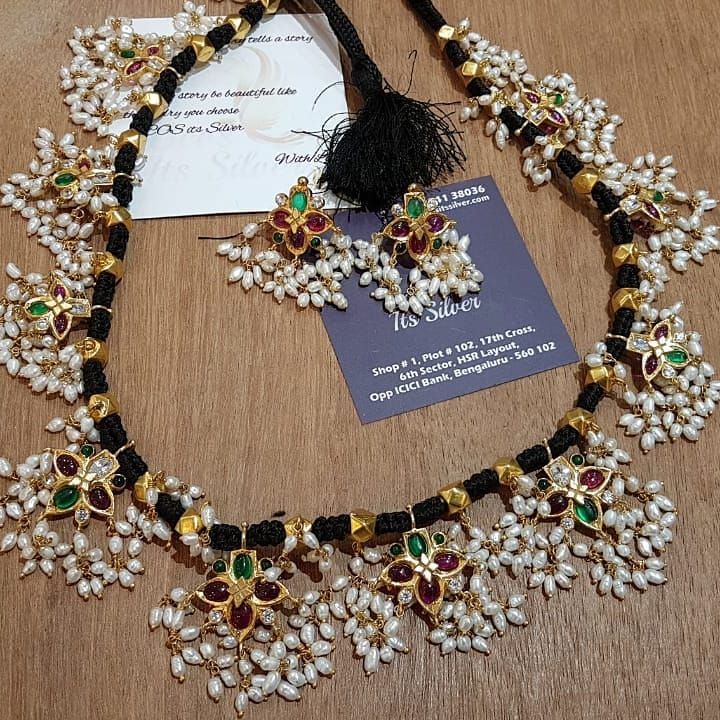 Image Via: Bcos Its Silver
This one is a perfect choice for wedding guests. A Gutta Pusalu necklace style on black thread.
So which would be your pick?? What are your mandate bridal neckpiece choices?