10 New Reception Entry Ideas For Modern Couples! * Hint: It's All About Drama!
BY Apoorva | 04 Mar, 2017 | 3617 views | 3 min read
Weddings are no longer restricted to just elaborate décor ideas and creative food stalls. It's all about larger than life feels and more drama. That's why we realised that it's been a while since we checked out entry ideas for modern couples at Receptions. A look at the top five that are ruling the roost this year! P.S We have a few basic but fun Reception ideas already covered here if you want to take a look!
Go big or go home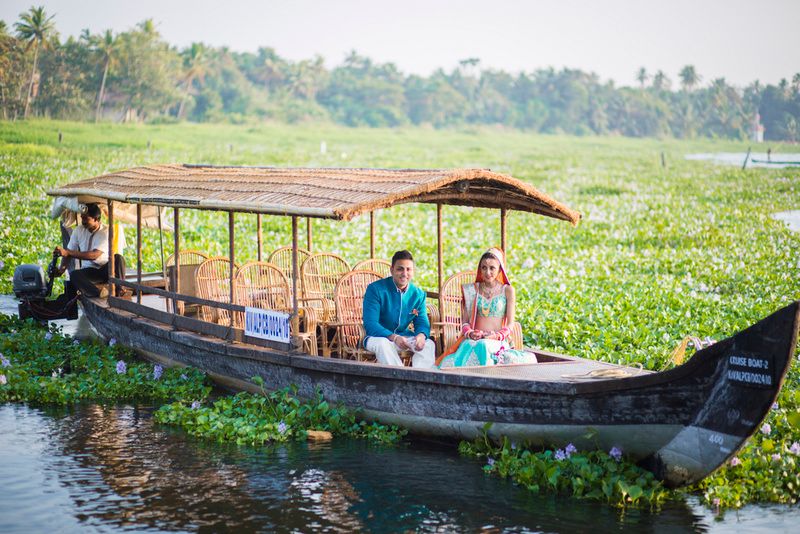 Pic via Anuhar & Varun's Wedding 
For brides whose wedding budgets know no bounds, it doesn't get any grander than showing up at the reception in a helicopter. But our personal favourite? Couples arriving through a boat for a lakeside reception!
Do a silhouette entrance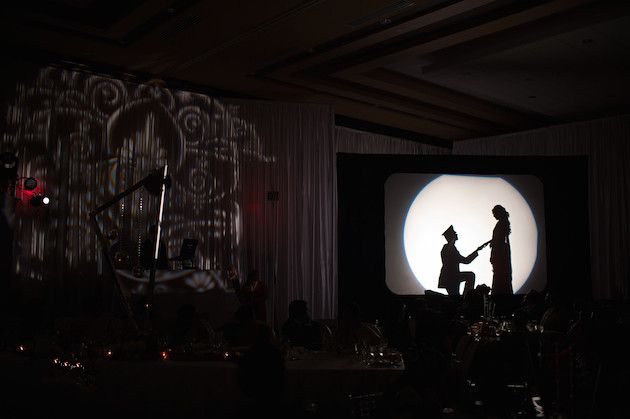 Image via WeddingNama★ 5
 Something different and fun is using a projection screen to create your silhouette for your guests to see. You can start your first dance behind the screen and then proceed to the dance floor. It makes for a gorgeous photo. Plus, it's a total crowd pleaser too!
Smoke Bombs or Holi Colours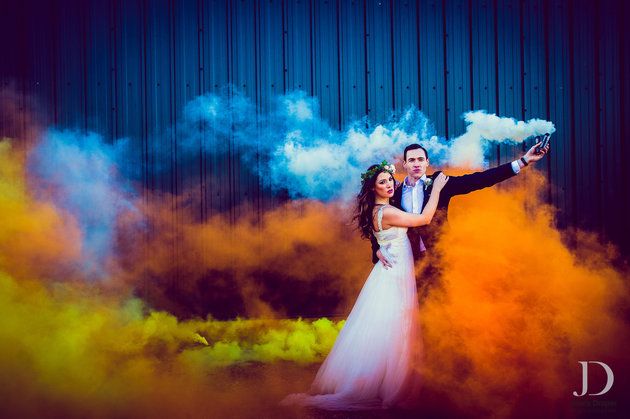 Image via Jonny Draper Photography
Massoom Minawala's entry into her own Holi party was full of colour. If you don't have a holi theme as such (Because of outfits etc), you can just have smoke bombs. Looks soo soo gorgeous in the pictures!
Trolley Entry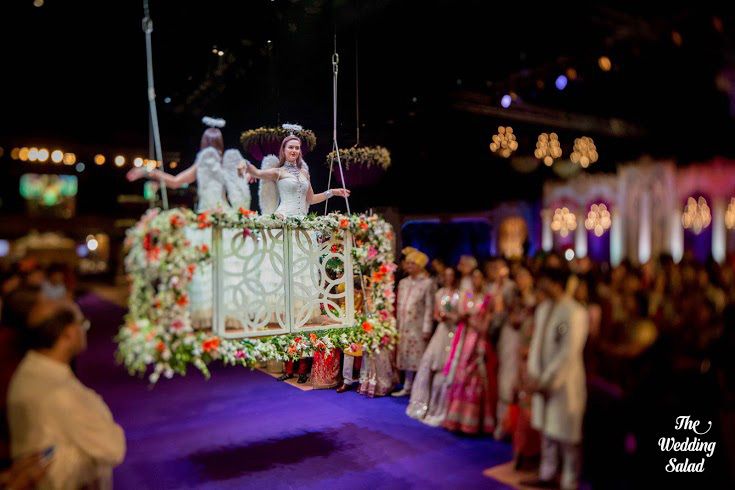 Image via The Wedding Salad★ 4.9
This is so romantic and ethereal that every bride would love to entry as a princess in an enchanted trolley!
Fairytale Horse Carriage
The Wedding Carrier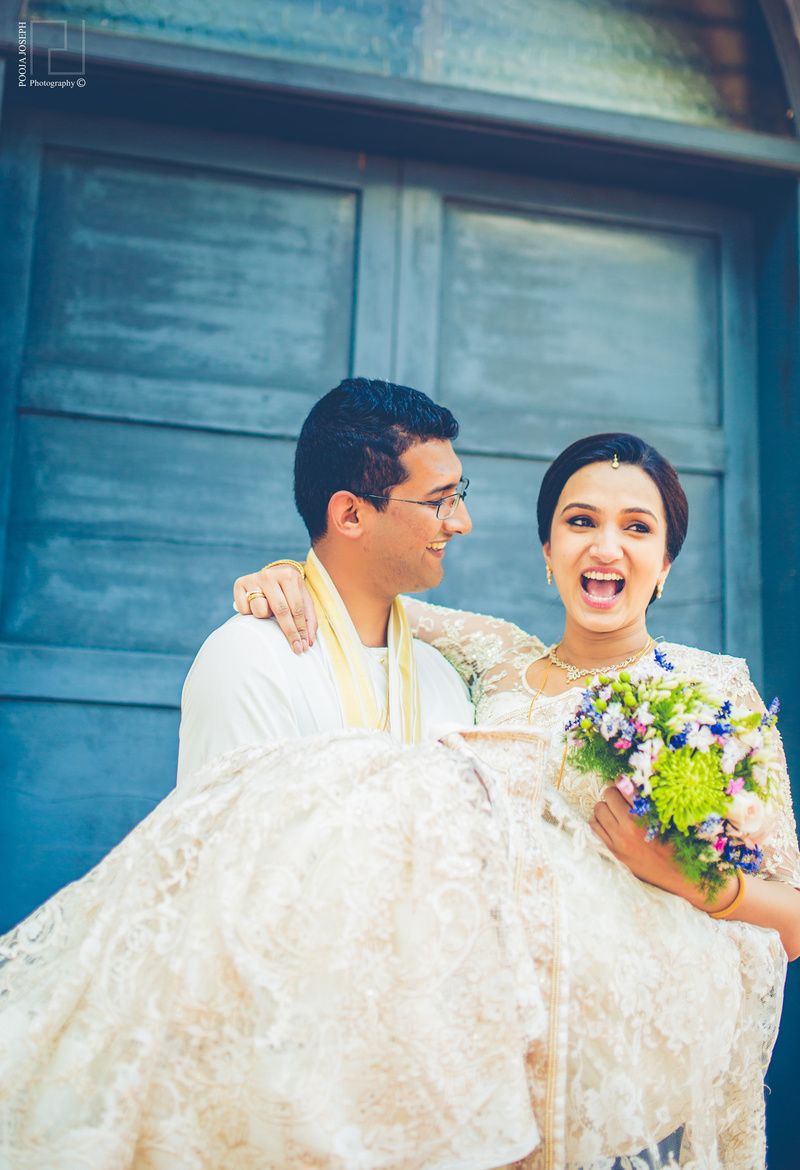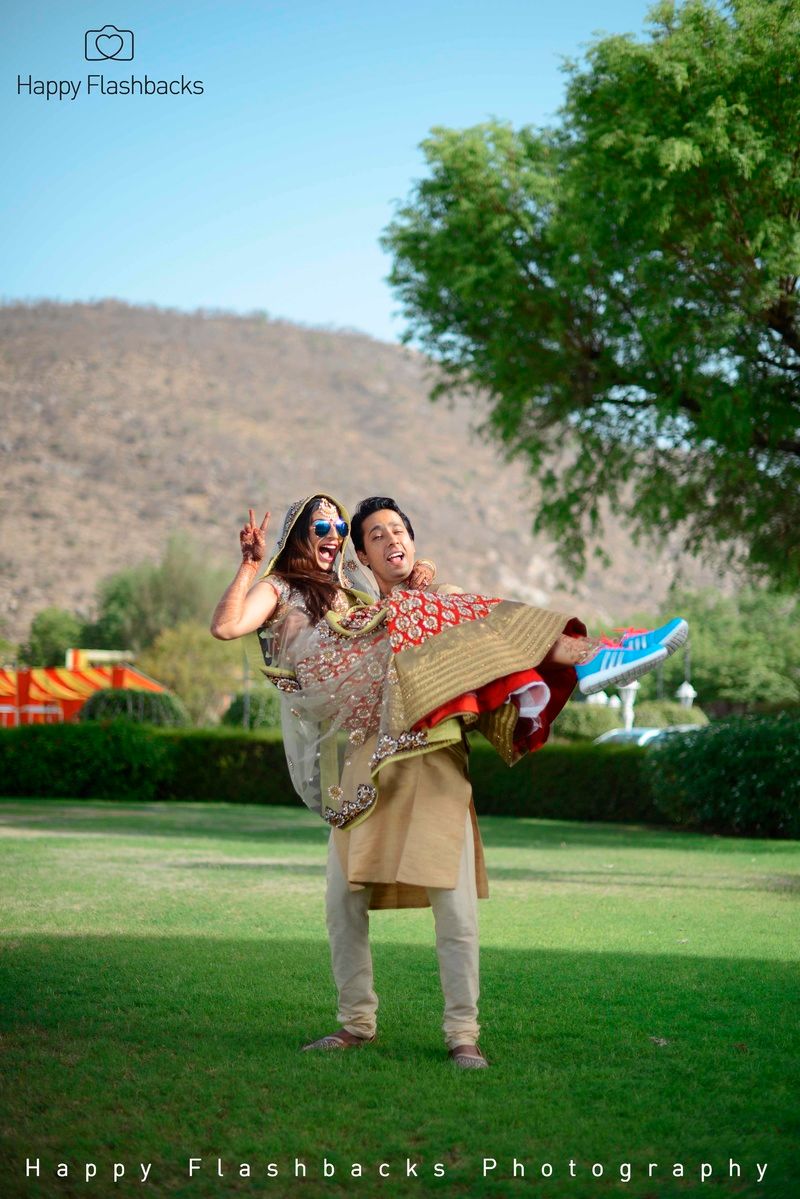 Pic via Pooja Joseph Photography★ 5 ; Happy Flashbacks★ 5
It's another fun idea where the groom gives his bride a piggyback ride from entrance to the floor. Make sure you practise this one in your outfits beforehand though!
Amidst Dancers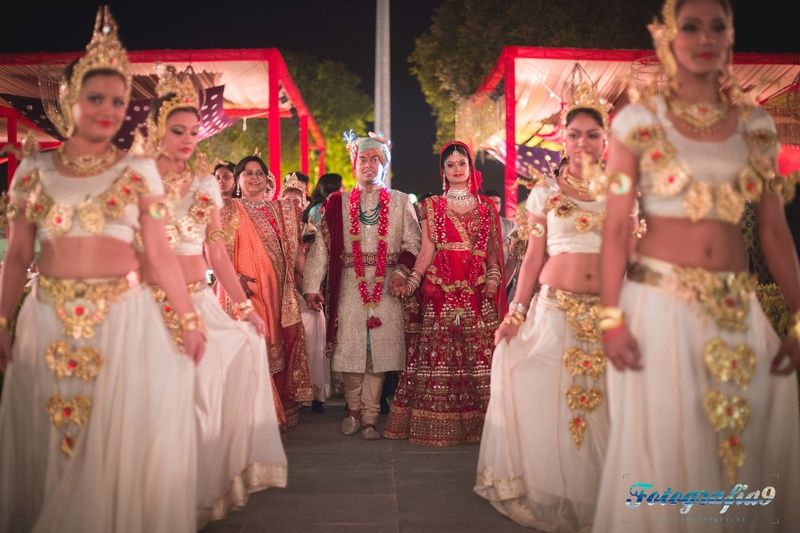 Get a bunch of local dancers and descend to a beautiful traditional song. Points, more points!
Cold Pyros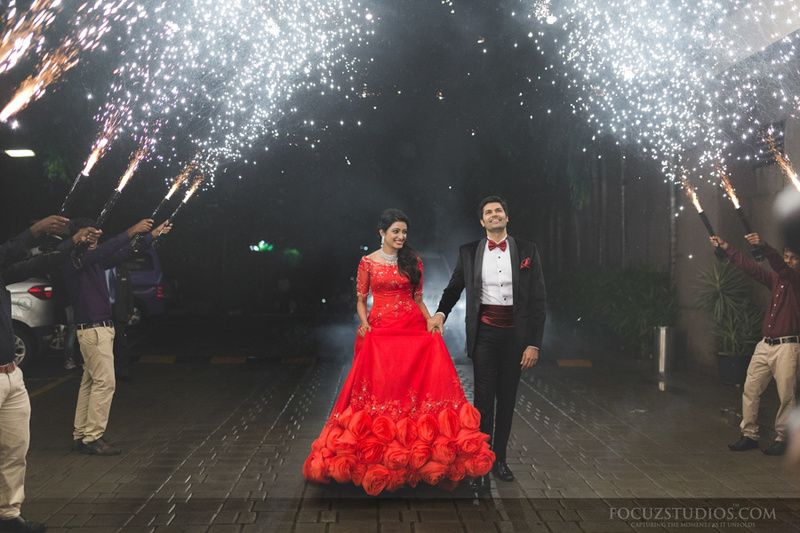 Sparklers are last year but cold pyros are forever.
Cool Gateway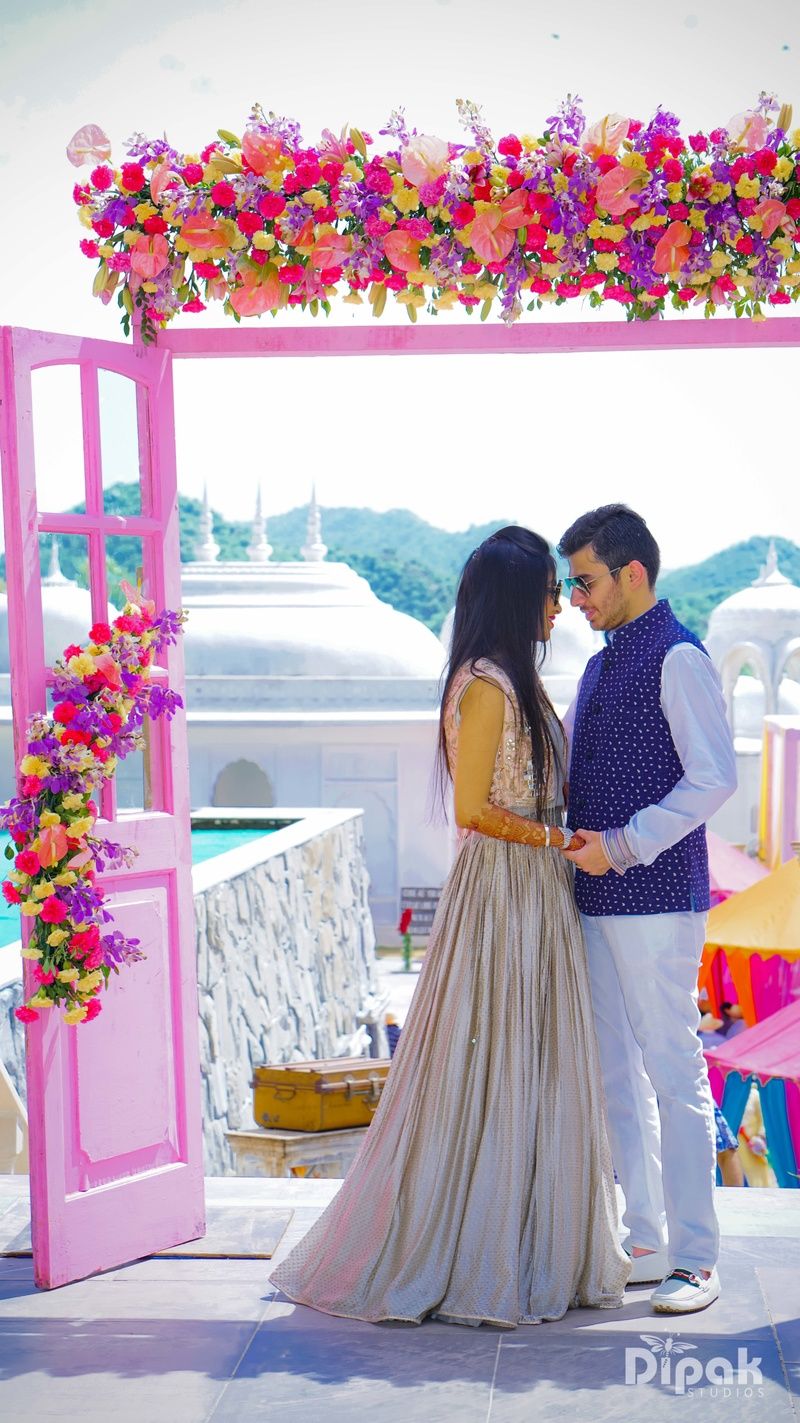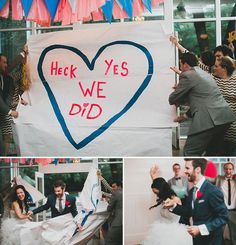 Pic via Dipak Studios★ 4.8 ; Green Wedding Shoes
Create an entrance if you hate making a dramatic entrance. A new decor door or a sign that says exactly what's on your mind!
While Your Happy Video Is Playing...