10 New Wedding Cake Trends For Your 2019 Wedding!
BY Sakshi | 08 May, 2019 | 35610 views | 2 min read
Wedding cakes have become super popular at Indian weddings too, and we love how creative everyone is getting with them. From cakes that look like masterpieces to those which can crack you up, here are some amazing wedding cake trends for 2019 that you've got to know about and take inspiration from!
Swing Cakes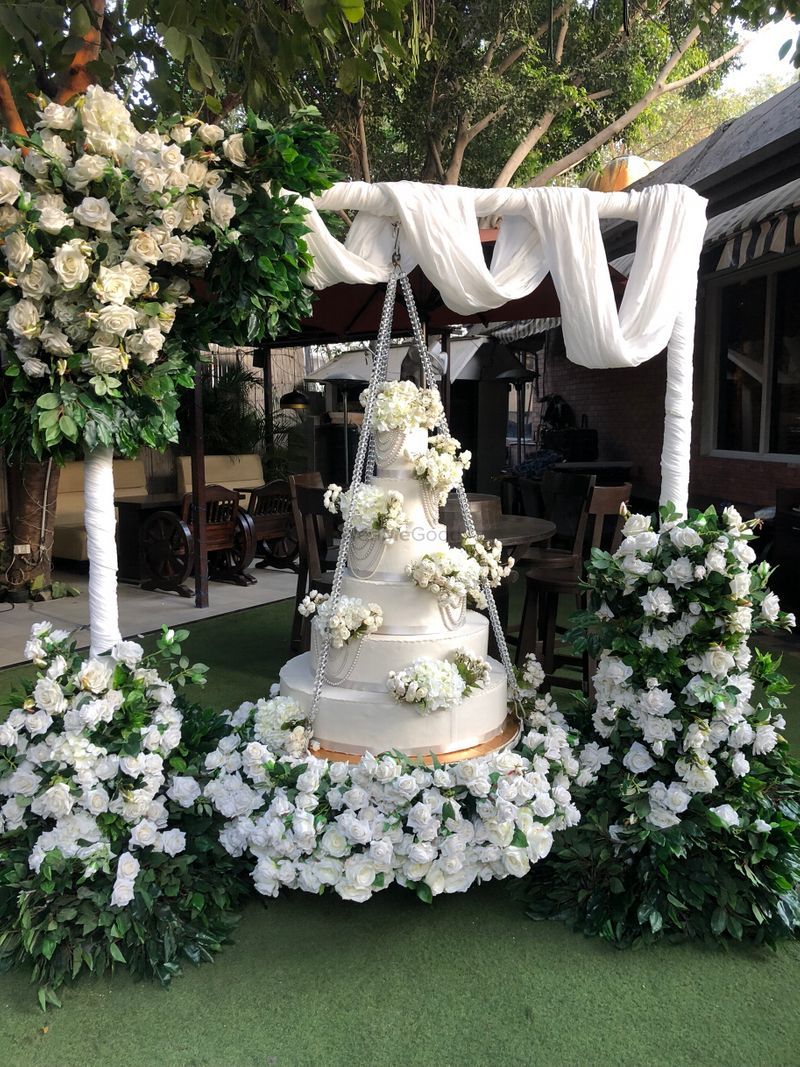 Image via The Cake Design Company ★ 5
#Swingingcakes have come around to Indian weddings now, and we think they look amazing- especially when done up as a part of the decor.N Now if you spot hashtags like #chandeliercake or #swingingcake , you know what they're talking about!
Cake toppers that look like the bride and groom!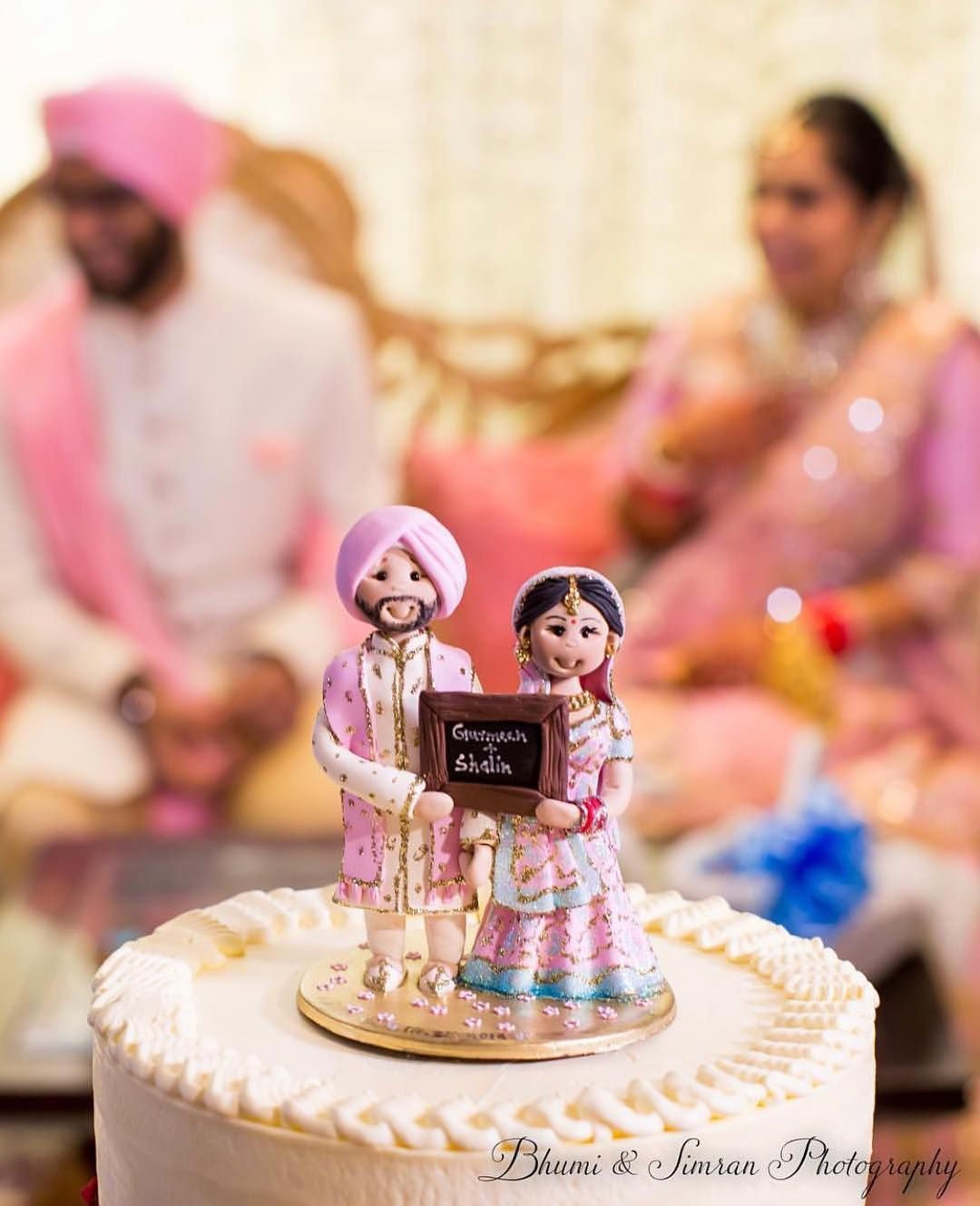 Image via Bhumi and Simran Photography★ 5
Customised cake toppers which look like the bride and the groom- now isn't that adorable!
Black cakes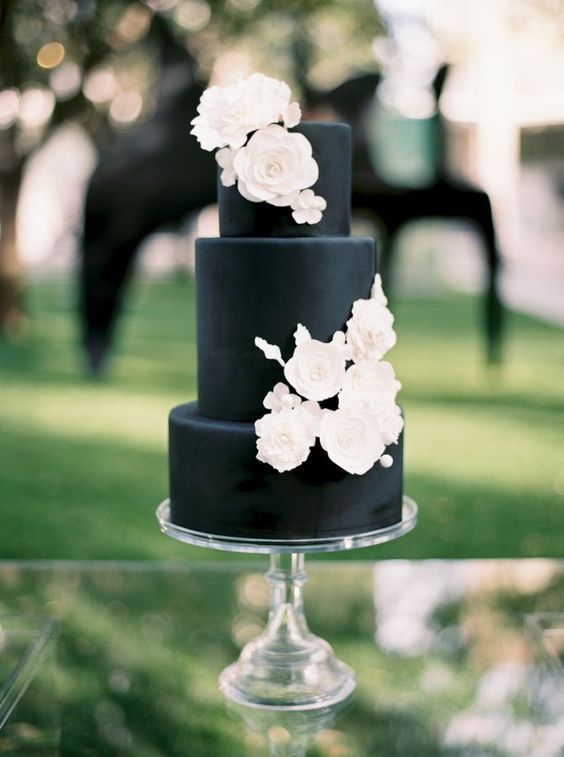 Image courtesy Style Me Pretty
Black cakes are really trending abroad, and we think they look fascinating!
Handprinted cakes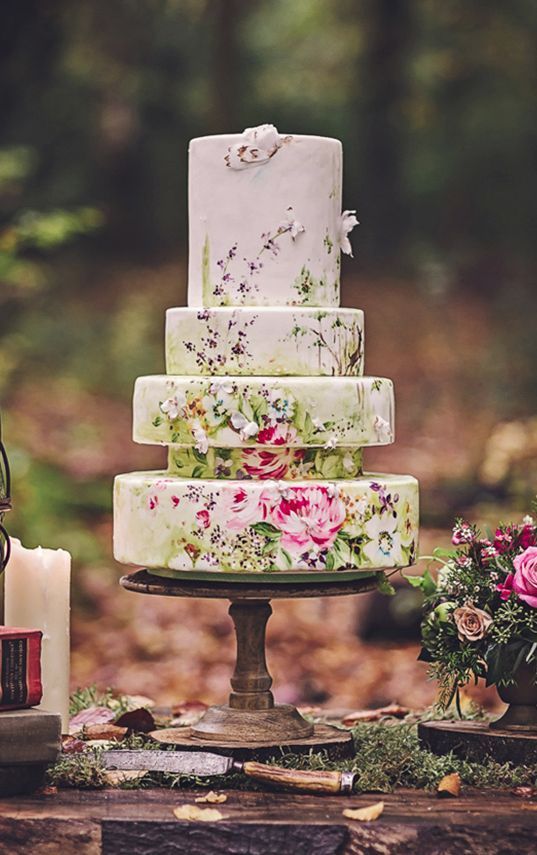 Image via MOD Wedding
Handprinted cakes that look like a work of art- so delightful!
Wonky stack of cakes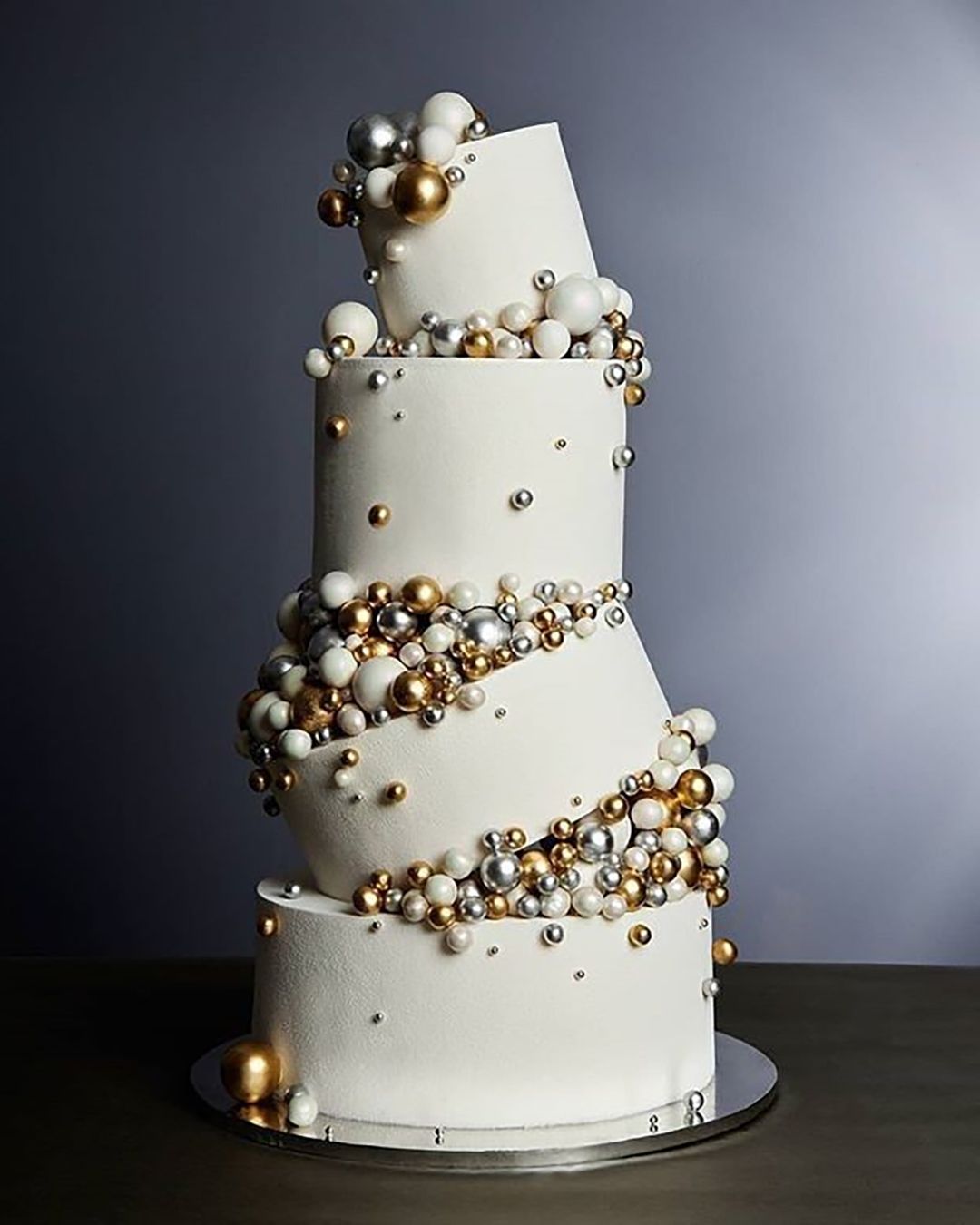 Image via @duchess.bakes
Wonky cakes are here ladies and gentleman, and if you want your wedding cake to turn heads, then this is a cute way to do it!
Naked cakes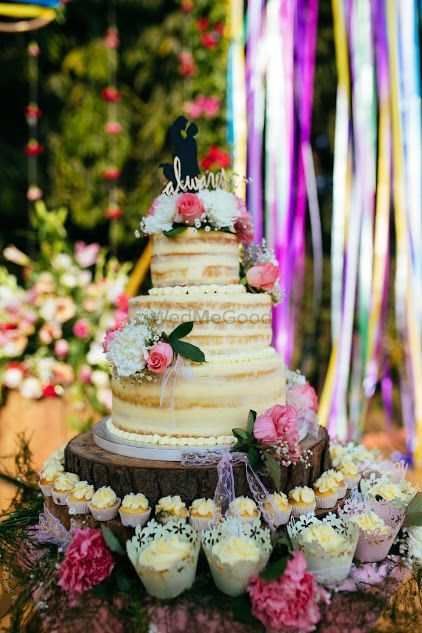 Image via Gautam & Mansha
Naked cakes mean cakes with minimal icing, and they look pretty great despite that!
Wedding vow cakes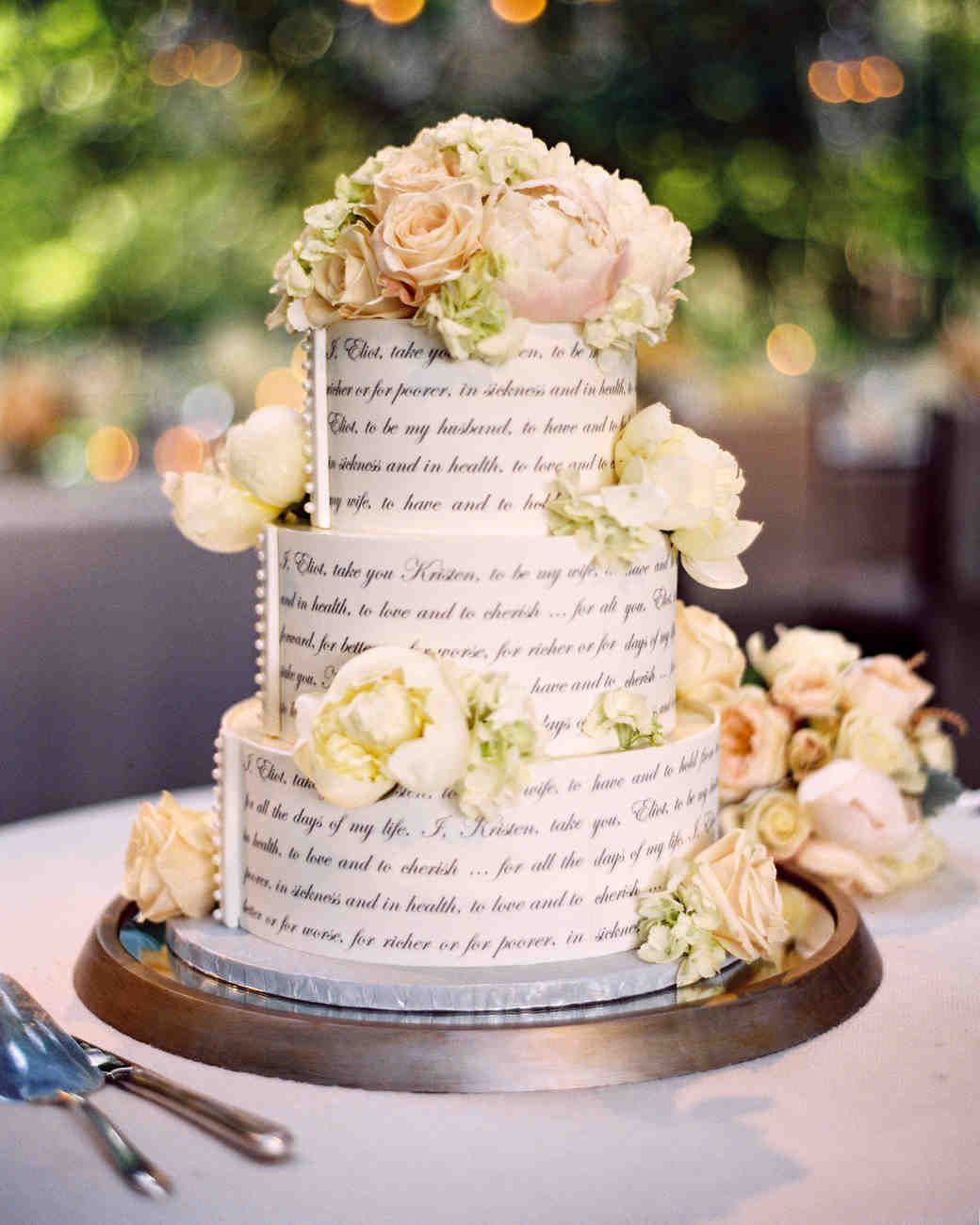 Image via Martha Stewart Weddings
A cake with wedding vows written on it- can it get more romantic than that?
Hanging Upside Down Cakes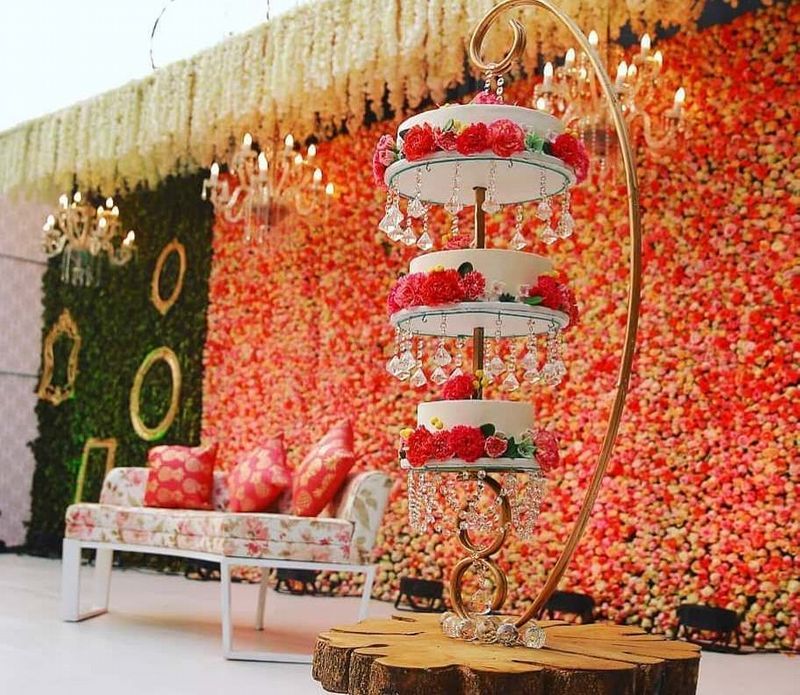 Image via The Batter Story
#Hangingcakes is another new trend that we are really digging! These upside down cakes look amazing, and do look like a part of the decor too.
Memory cakes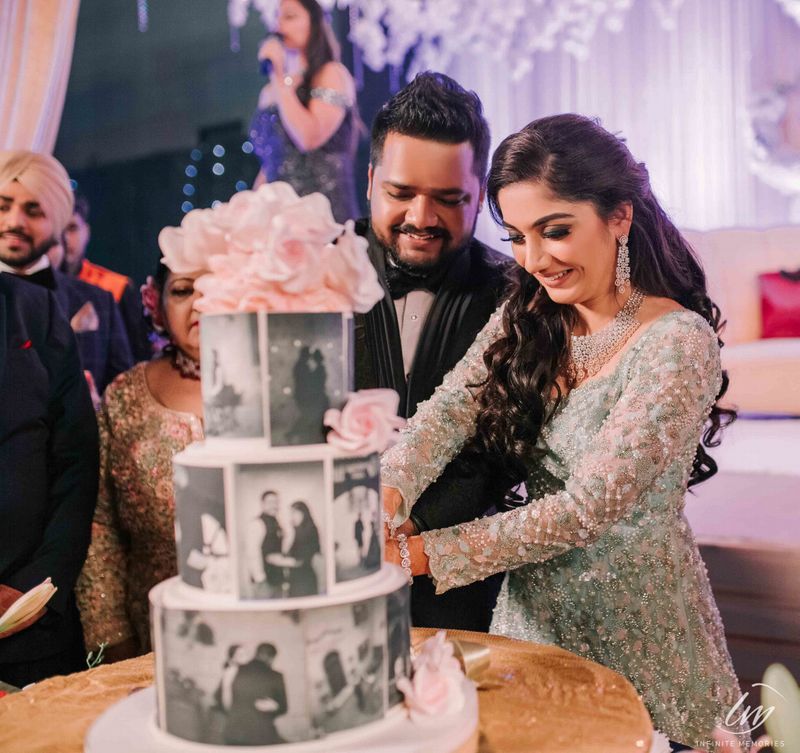 Image via Infinite Memories★ 4.7
Cakes with your memories in the way of photos- a nice way to display your memories!
Quirky, fun cakes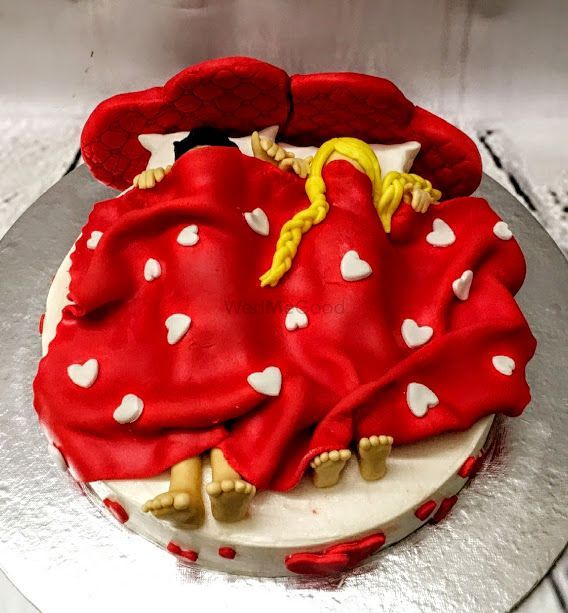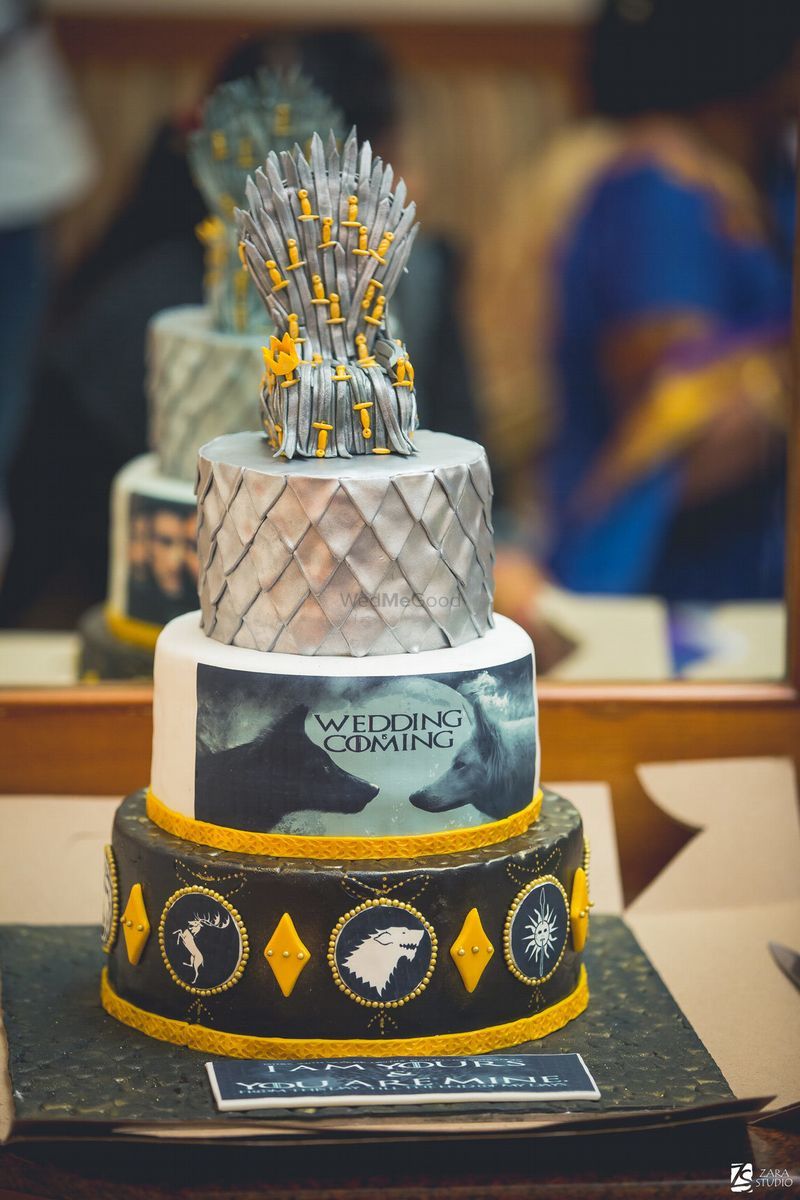 Image via Love is Cakes★ 5  and Zara Studio★ 4.9
Quirky cakes are also great- and we love them with a sense of humour!