10 Things To Avoid In Your Wedding Week!
BY Sakshi | 24 Jul, 2018 | 1074 views | 4 min read
Your wedding week can be anything between having everything in order to utter and complete chaos where you're so overwhelmed with everything, you forget to have a good time! Yes, it happens more often than you can imagine, and of course no bride wants that, right? So here are 10 things you should avoid in your wedding week, which you will thank us for later :P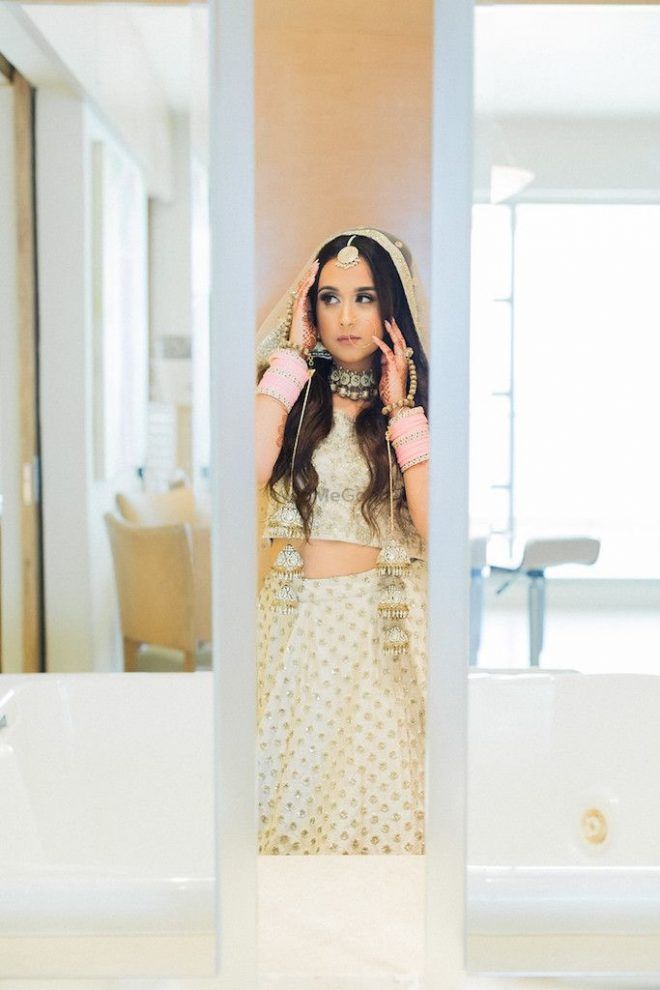 Image via Komal and Roman (Mexico)
Not making time for your groom-to-be!
There are a lot of couples who end up fighting in their wedding week- just small misunderstandings or arguments that become worse since you don't have time to resolve it. So don't make that mistake- take out some time to meet for something as small as a coffee date or talk on the phone if you guys are long distance!
Having your pre wedding shoot!
A pre wedding shoot means spending a lot of time in the sun and outdoors- so don't leave this for a week before the wedding! A sunburn or tanning is quite possible and tanlines are the last thing you want!
Browsing or posting too much on social media
So you're gonna have a social media packed wedding week, so give it a break for a bit before it! Plus, you might come across some new ideas or inspiration and it might be too late to pull it off you know! So the best thing is to take a social media detox before the wedding, 'cz you have a lot of it coming up in the next few months to come!
Pulling all-nighters
Another super bad idea! Its very easy to get lost in the wedding madness and stay up to do things like pack your wedding trousseau or honeymoon bags or maybe its just nerves! But try and finish stuff during the day and get some much-needed beauty sleep at night!
Not cutting down on sugar and salt
Too much sugar can wreck havoc on your skin, and salt can cause water retention. So lay off all those cupcakes and pickles for the week before the wedding!
Or alcohol and coffee!
Your bachelorette or just socialising before the wedding is also a bad idea- and try and keep it to one morning coffee- nothing more than that! Both could lead to disrupted digestion and bloating that shows on the tummy, and even worse, the face!
Eating too much fiber
Suddenly trying to eat healthy like including too many greens and veggies all of a sudden if you don't can be bad too- can lead to a disrupted bowel system that can show on your body, or worse, your face! Trying a drastic diet like skipping carbs or a juice cleanse can go the other way too- so do them before, not in your wedding week!
Trying some new skincare or makeup products
So the week before your wedding is not the time to try on any new makeup- like foundation or primer or a serum or lotion- especially if you have sensitive skin. Because it can really wreck havoc if it doesn't suit you!
Trying a facial or chemical peel
Another no-no! Nothing new unless you really want to take a chance with your face! Nothing chemical and outrageous on your face on the wedding week. When in doubt, just dab a piece of ice on your face to add some freshness. 
Trying something new with your hair!
Colouring, straightening, keratin treatments or even a haircut. Sort out everything a month before the wedding, not a week before it! Try not to oil your hair in the run up to the wedding- it can make your scalp and hair oily and could lead to issues in creating hairstyles later. Deep condition your hair in the week before, and during your wedding week ask your MUA or hairstylist what to do. 
ALSO READ: 10 Things Every Bride Must Do The Night Before The Wedding!