10 Things Every Bride Must Do The Night Before The Wedding!
BY Sakshi | 13 Dec, 2017 | 3888 views | 3 min read
From leaving their lehenga behind at home to turning up in the wrong bra to the salon, there are a lot of oversights we've seen brides make over the years! Simple things that are easy to forget in the wedding madness and excitement, that's why we made a checklist for you! Easy peasy thing to remember to carry to the venue or the salon, which you can prep the night before and keep ready!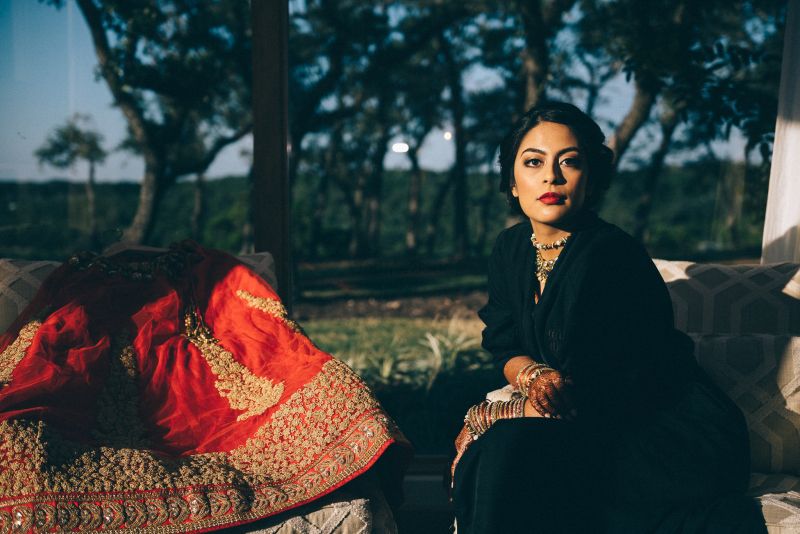 Image via Ravi Mistry★ 5
Confirm time and venue with the MUA if she's coming to your house/ hotel. Reconfirm things like washing your hair or not and if you need her to bring anything- lashes/ hair extensions/ accessories.
Confirm the timing and venue with your photographer for the 'getting ready' shots.
Ensure your lehenga is taken out of the box and hung on the hanger so that any creases can be taken care of. Carry it on the hanger in the morning.
Pack your 'Girl to Bride Bag'! A simple bag with somethings you need to take to the salon to get ready or even keep handy if you're getting ready in a hotel room. This is what you need to check it has:

Your jewellery
Your blouse, lingerie and/or shape wear 
Your other accessories (hair accessories, flowers etc.)
Your shoes (and insoles if required)
Some mint and maybe your toothbrush & paste if you want to refresh your mouth before makeup.
Hair pins and safety pins
Double sided tape (For those of you wearing slightly low cut blouses)
An emergency kit (needles, thread, bandaids and small scissors)
Phone charger

Ensure your "Bride to Wife" bag is ready. This is the bag you need for your overnight stay incase your first night is at a hotel. It should have stuff like

Makeup Remover and cotton pads
Pyjama's
Your night time routine essentials
Change of clothes for the next day
Your moisturiser and makeup for the next day
Shoes for the next day, cos you can't wear the same heels you were wearing.
Allocate someone else to do the running around the vendors for you, like say your brother or sister. Make sure they have a good idea of who's who and all the important numbers.
Make sure that you exfoliate your skin softly before your wedding day... everywhere especially if it is a winter wedding! 
Avoid eating anything that can make you bloated or gassy, drink loads of water the entire day before and avoid too much of salt and sugar to avoid water retention. 
Make sure to sleep on a raised pillow and on your back to avoid getting dark circles or puffiness, and prefer using a silk pillowcase to avoid friction and keep your hair silky soft. 
Send a love note to your groom-to-be telling him how excited you are- whether it's a text or a handwritten letter delivered by one of your friends, it's something adorable!
Try and get a good night's sleep, atleast 8 hours! Replenish your energy for the long long day and night ahead!
ALSO READ: Every Bride Needs a 1-Month Bridal Checklist. Here's Yours!