10 Things To Do Before The Night Of Your Engagement!
BY Sakshi | 04 Feb, 2019 | 1640 views | 3 min read
Your engagement might be months to a year before the wedding, or maybe just a couple of days before it, but whatever the case maybe, it's important to be prepped for what may be one of the biggest nights of your life before the wedding. So here are some important points to stick by, a checklist of sorts really, which has a few things to do and keep it mind on the night before your engagement.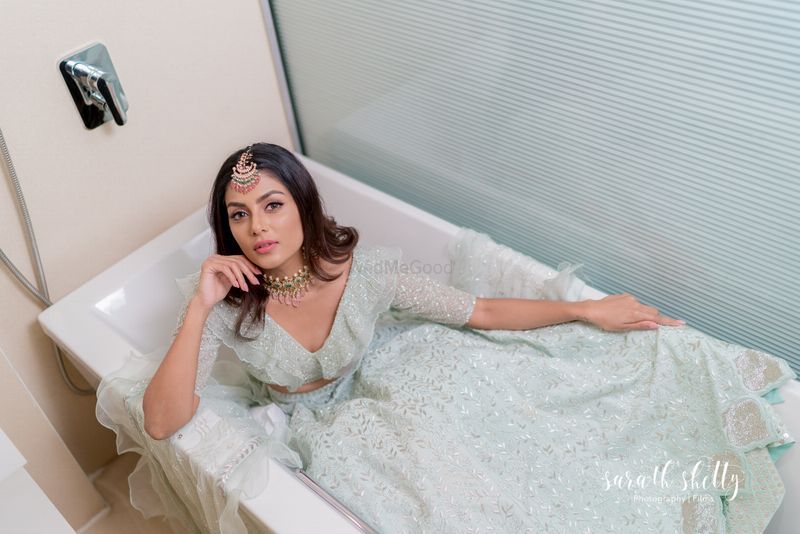 Image via Mishru★ 5
So here are some idea for you that will really come in handy!
Make sure your ring is clean and shiny
Not valid if its a new ring you're exchanging, but if you are using the same ring as the one he gave on the proposal, then make sure it is nice and shiny. Getting it professionally cleaned beforehand is a good idea, but if you didn't have the time, then leave it in half a glass of soda for an hour to get rid of the cloudy look on the stone. 
Pin or save a few shots of your engagement or ring you'd like!
It's always better to know what kind of shots you want- especially for your engagement announcement on social media. Will make the whole photography process much easier the next day! 
Plan your couple shoot!
Engagements make for a great time to get editorial shots, if you love them! You'll be all decked up and have loads more time and will be mentally relaxed than you will at the wedding. Pin or screenshot some shots you'd like and share them with your photographer.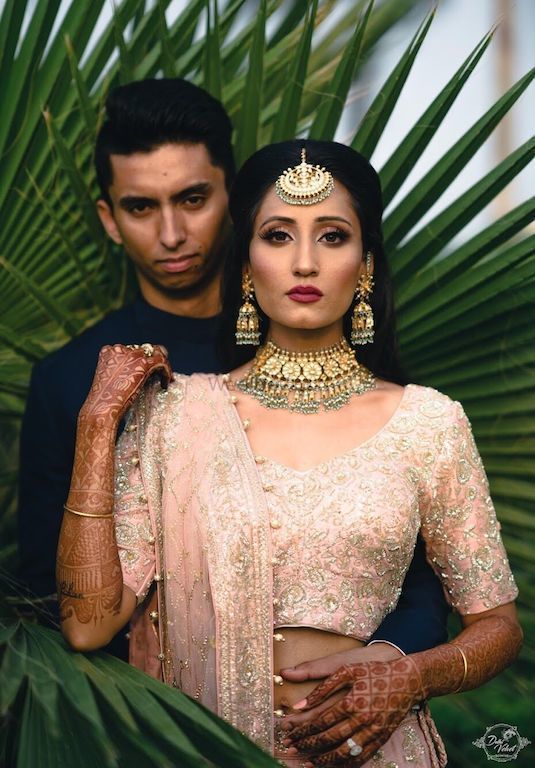 Image via DelhiVelvet - By Divishth Kakkar★ 4.4
Lay out your outfit and accessories
Hanging your outfit the night before will get ready of creases, and keeping the jewellery and shoes handy will mean you don't miss out on any of them while packing for the salon or venue. Pay close attention to your hand jewellery, since that will be photographed a lot. 
Cross check your manicure
No chips, patches or flakes. Your hand is going to get photographed extensively during the engagement. Make sure your manicure is on point, and you nail paint is something that goes well with your look or outfit! Make sure to exfoliate your hands and moisturise with a nice hand cream the night before. 
Cross-check timings
Very important. Check with your Photographer and MUA about what time they will be arriving and where. Keep some time in hand if you want getting ready shots. 
Keep some cash handy!
You might be paying your MUA or some vendors in cash, so cross-check and keep it handy with you so its not a last minute rush. 
Check on the rings and ring trays
Make sure to pack them to take to the venue, that is one thing you do not want to leave behind or forget!
Cross-check / decide on music  
Check on the song that you want in the backdrop during your engagement ceremony- this is one thing a lot of couples forget to plan in advance. Make sure your DJ is aware or give the responsibility to someone close to ensure that plays during your ring exchange. 
Prep your skin before sleeping!
Remove your makeup with a makeup remover, double cleanse, apply serum and lip balm for great skin the next day!