11 Things To Do The Night Before The Wedding!
BY Sakshi | 02 Jan, 2019 | 46214 views | 3 min read
Yup, that's the time when the butterflies in the tummy are fluttering hard, and you're so excited it's hard to contain it (or go to sleep!) But this is the time when you can get a lot of prep done to make your wedding day easier, and all these things come highly recommended! So while you get ready for your big day and kick back to get some rest, do some of these things in our checklist which you will definitely thank us for!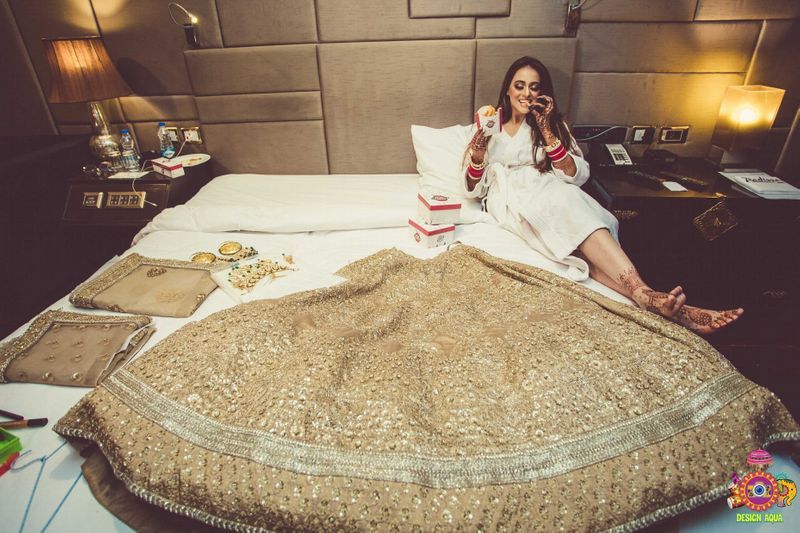 Image via Design Aqua★ 5
Pack your bridal emergency kit!
This one is super important. It will have every possible thing you'd need in case of an emergency so that you don't suffer from any last minute heart attacks! Here is what all you should put in it, and do carry it with you to the salon and the wedding venue!
Check everything once!
Cross-check your outfits and accessories for the next day- everything especially if you are going to the salon. If they are creased get them steamed or ironed- that is not something you want to be running around last minute!
Make the next day easier for yourself! 
Lay out things as much as you can. Outfits or accessories for your getting ready shoot or bridal portraits so you don't miss out on anything. Want to get a shot in a robe? Keep it ready? Want to wear a bride-to-be accessory? Keep it handy! The day will be hectic and you don't want to forget something you planned for in advance in the madness! 
Timing is important!
Cross-check and confirm timing with the MUA and the photographer- what time do you have to go or what time are they coming. Do confirm the time keeping some in hand for the getting ready shoot as well!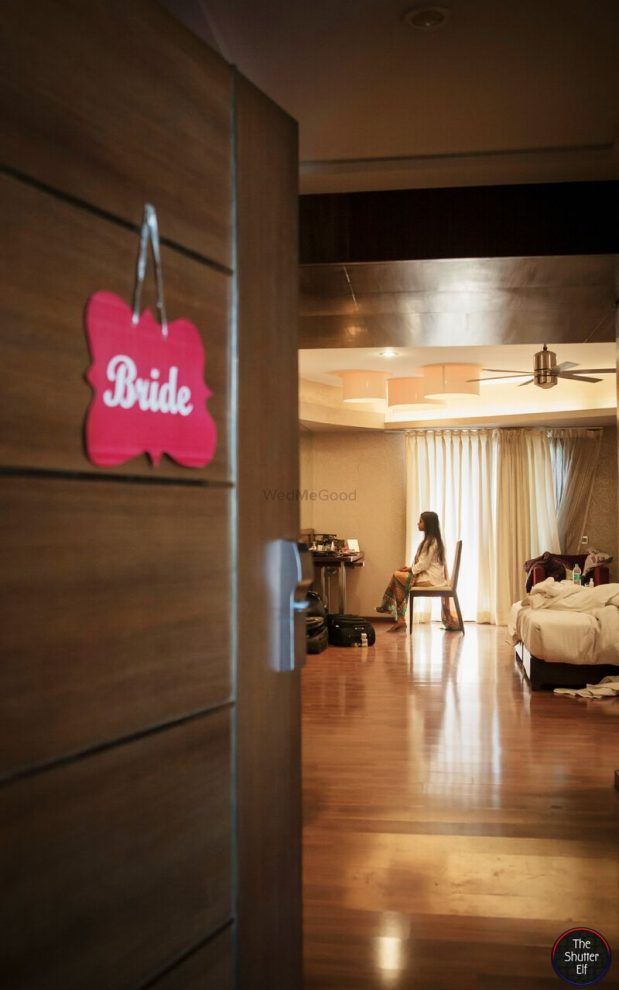 Image via The Shutter Elf
Keep some cash handy!
Ensure you have cash on hand - lots of little last minute things require cash. Plus, you may be paying the MUA in cash too!
Prep for this effective beauty hack!
Put 2 metal spoons in the freezer. Use them the first thing on your eyes after waking up to reduce puffiness. This is especially effective for a morning wedding!
Beat the bloat!
Infuse some water with some lemon or jeera at night and drink it on an empty stomach in the morning. This will ease your tummy and help reduce bloating. 
Prep your skin!
Remove your makeup with a makeup remover, double cleanse, apply serum and lip balm for great skin the next day!
Take care of frizz!
Use a silk pillow case or a satin one. If you don't have it, just use a folded scarf or robe on the pillow. This will help reduce frizz and keep your hair shining!
Check the weather forecast for the next day
This one is important. Weather changes all the time, and you should know whether it will rain or be too hot on your wedding day- you can make additional preparations accordingly instead of scrounging last minute!
Get some good shut eye!
Turn your phone on silent - you need the sleep! Get some good rest since the next day will be super hectic!
ALSO READ: 12 Things To Do 12 Hours Before Your Wedding Day!