10 Ways To Make Your Sangeet Dance Practice SO Much More Fun!
BY Sakshi | 01 Feb, 2018 | 2066 views | 3 min read
Wedding dance practices can be serious business! Especially when you've hired a choreographer! So how do you make sure everyone takes it seriously? By making them have a lot of fun! Yes, dance practices do not have to be boring- make it awesome with some simple things that are going to make everyone even more excited for your wedding!
Practice in coordinated tees or outfits and accessorise!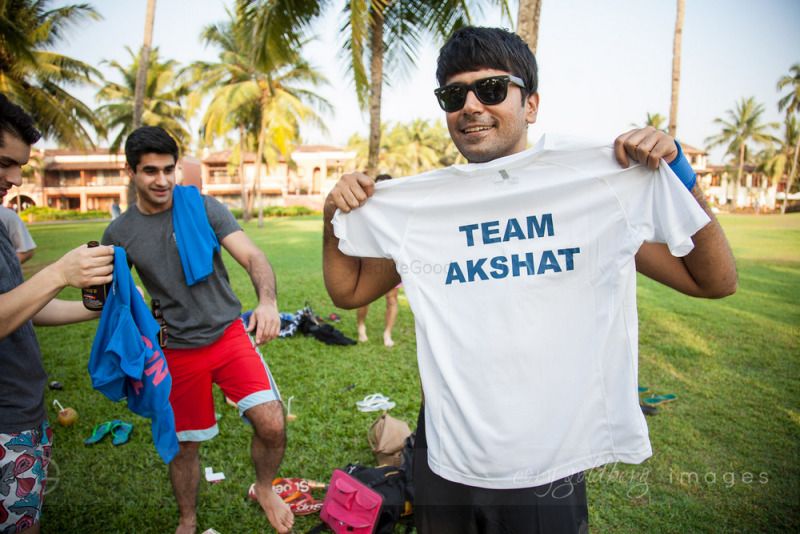 Image via Cory Goldberg Images
Especially if both the girl's and the boy's side are practicing in the same venue, then this can intensify the competition! Wear Team Bride and Team Groom or customised tees with names that's gonna make things way more fun! Add accessories like props and sunglasses to make it more fun!
Plan a fun, trending performance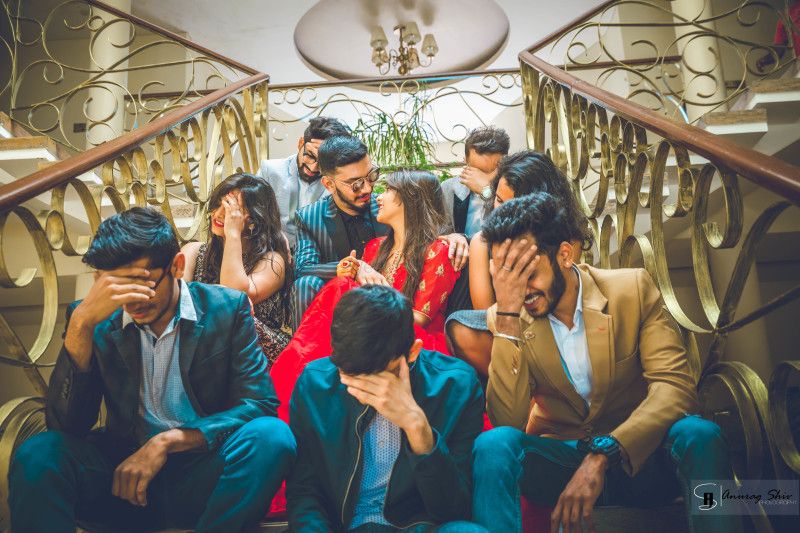 Image via Anurag Shiv Photography
Practice for a viral challenge- like the mannequin one, a lip dup or whatever is in those days! Take a lot of boomerangs and send off teasers on social media too! You can even involve long distance friends this way who might be missing out on all the action!
Have a game time/ night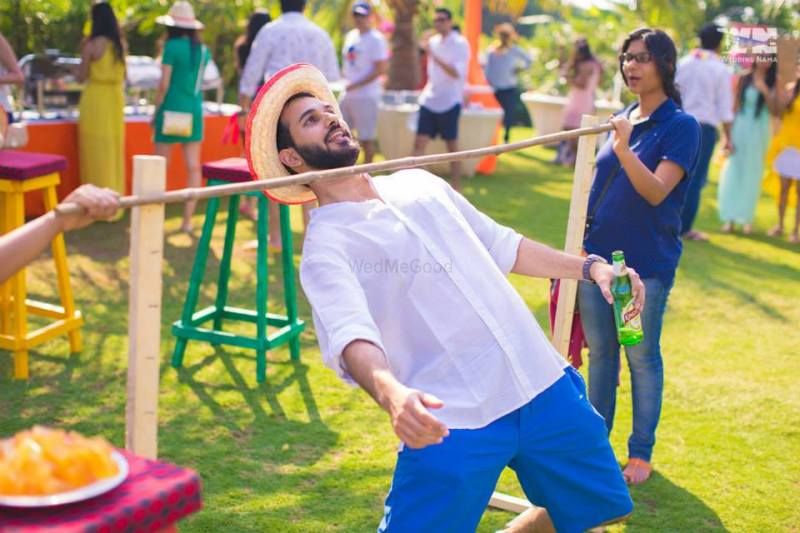 Image via The Wedding Co
Everyone's gonna be together as it is, so why not make it more fun! Add dancing games like limbo, fold the paper and twister to the mix and and we're sure the practices are going to be something everyone looks forward to even more!
Pick a pretty outdoor venue: Farmhouse or terrace?
Image via Nikita and Parth (Pune)
To make things more interesting and way cuter, you can even fix up something like a picnic brunch dance practice session- who wouldn't love soaking the sun in the winter with some fun little snacks and natural beauty around? It's a great idea for winter weddings, and you could even do up the garden cutely to make it more fun!
Include some alcohol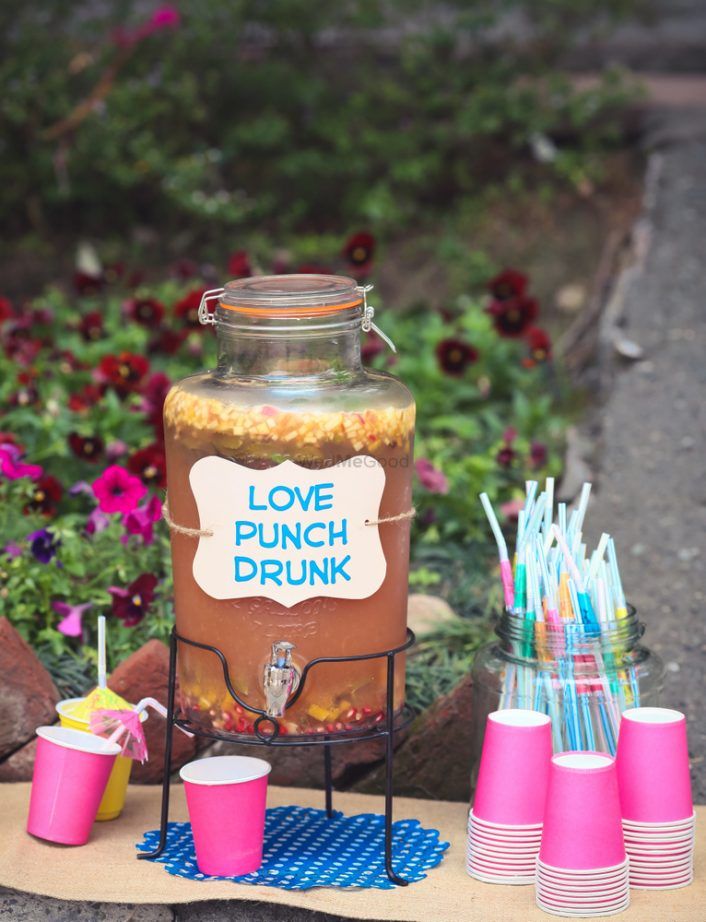 Image via Jonathan & Subhashree (Naukuchiatal)
Now that's a fact- almost everyone dances a little (or a lot) more better after drinking some, and what better motivation than alcohol? Designate a bartender and play a drinking game- games with shots are highly encouraged! Order some nice alcohol popsicles or even jello shots or cotton candy in drinks - whatever it is, make it super fun!
Make it a theme party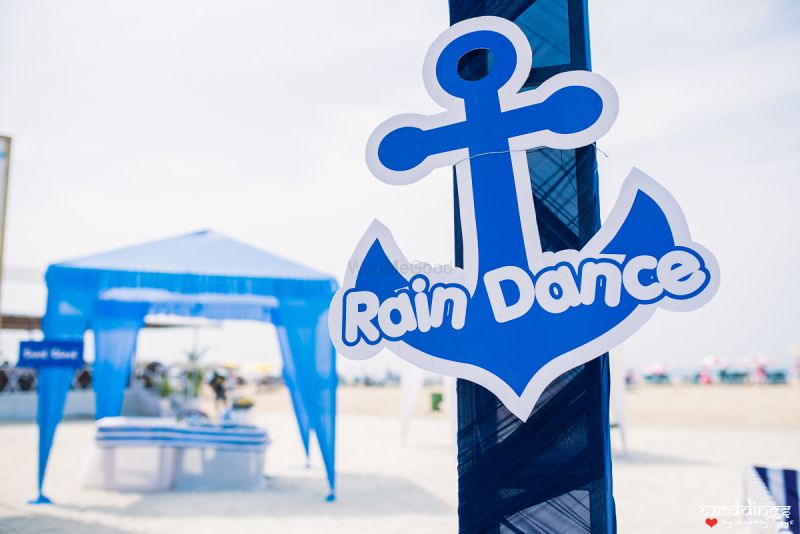 Image via Weddings by Knotty Days
You could do a 90's night, retro night or even something as cute as a pop or disco night! Let everyone dress up and come, and after practice is over, you can dance on the tracks of your theme! And how awesome would a rain dance be?
Record it for some laughs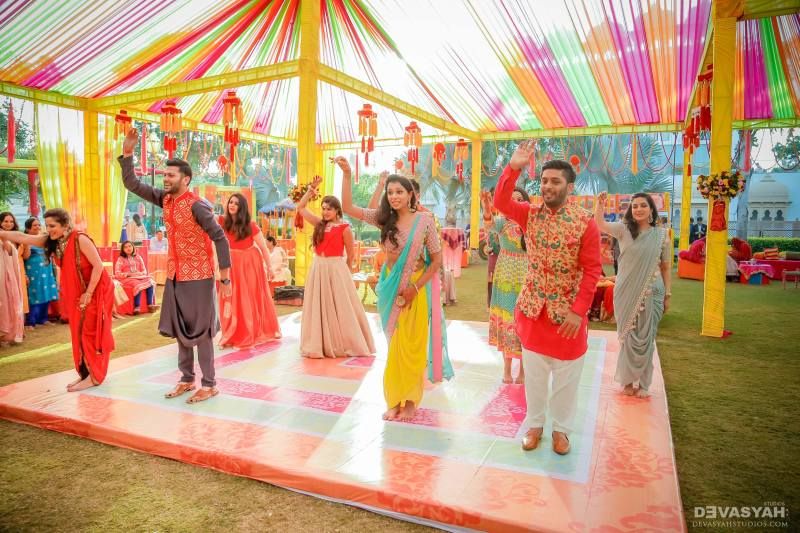 Image via Devasyah Studios
Not all of us are gifted dancers, but recording the performances can not only be highly entertaining, but you can also work on your negatives and shortcomings!
Order some real fun food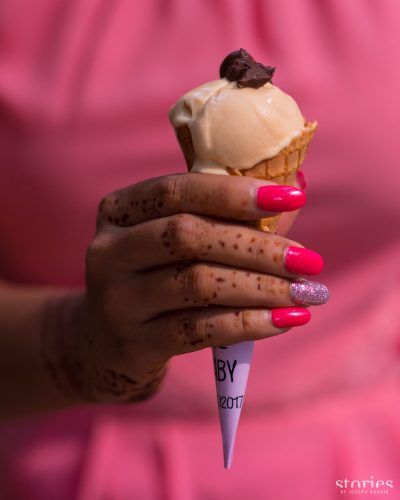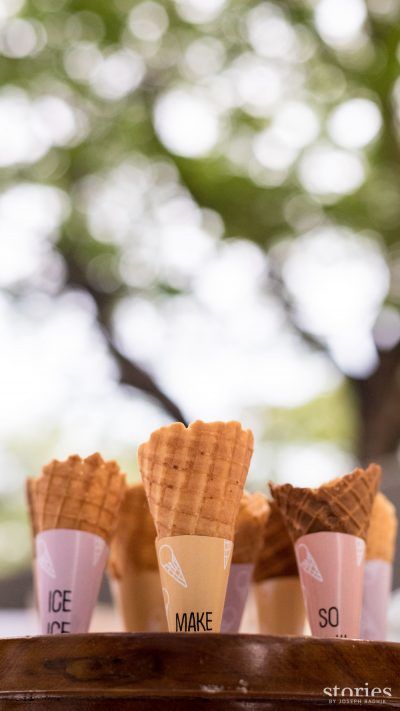 Here are a few practice-friendly food ideas: Popcorn, Pizza, Chaat, Ice cream and Cupcakes. There's only one requirement though - just pick food that doesn't need plates. Biryani and chicken dishes - all of them need plates so avoid going into it too much!
Hand out awesome favors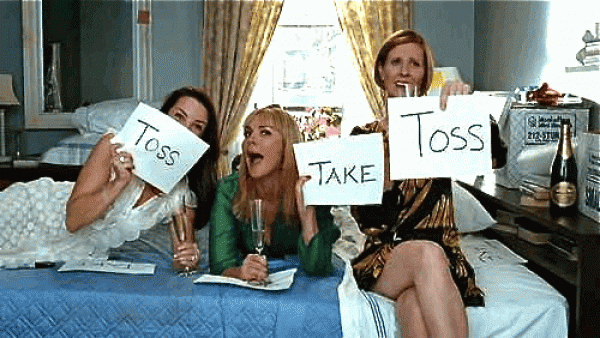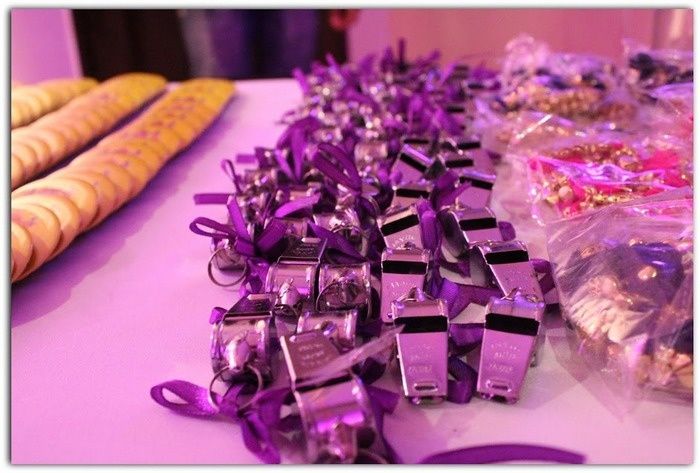 Whistles and flags or even placards that Carrie had in our favourite SATC movie - with funny comments like "awesome" or "crappy" or "needs help". Even glow sticks are fun. 
Ask a friend to moonlight as a DJ: Plan surprise entertainment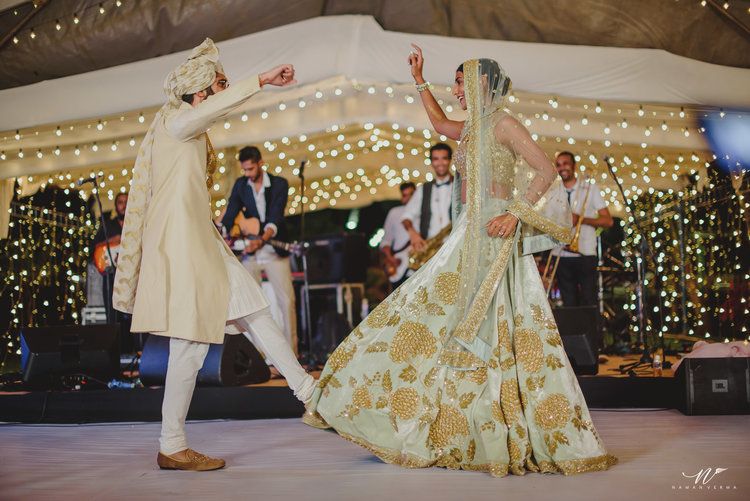 Create a fun surprise playlist and call it a rager - an after party so fun that it has to go down in history! Or ask a friend to play the guitar and end up with all your gang's favourite songs. 
ALSO READ: The Best Sangeet Songs For The Bride's Friends/ Sisters To Dance in 2018!