14 Knockout Photos To Click Using Your Dupatta !
BY Latha Sunadh | 23 Jan, 2017
Well, when it comes to pictures, the drama of it is everything. And what adds more drama than the two metre long bridal dupatta ? These ideas will make your dupatta portrait instagram / screensaver / framed poster worthy.
Your Sister Helping You Wear It
Picture Courtesy: Shrey's Wedding 
Nothing showcases a pretty dupatta better than a loved one putting it on your head.
..and you through the sheer fabric
Pic via PhotozAapki★ 4.9
Nothing like a bride looking across from a sheer dupatta - whether you do it from the front or the side profile, it's one gorg photo.
which makes for some pretty fab Bollywood style poses
Because you know, that's just how you stretch!
Specially when you play with light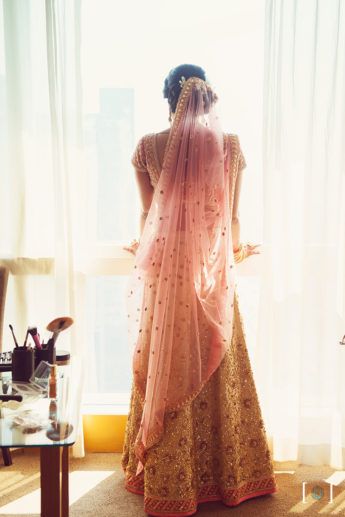 Pic via Dhanika Choksi Photography★ 4.8 ; Rangresa
When light falls on a pretty dupatta, you know how amazing that looks, right? Plus, a back profile of the dupatta is just so amazing!
And let it flow like a train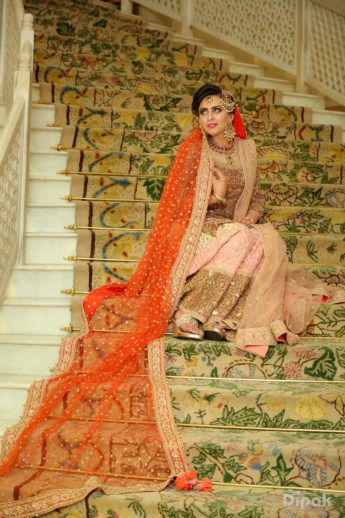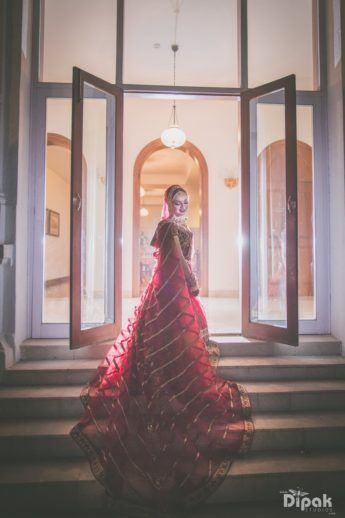 Dipak Studios Wedding Photography★ 4.8
If you wear your dupatta like a train, then this is one sweet way to photograph them.
Or just peek through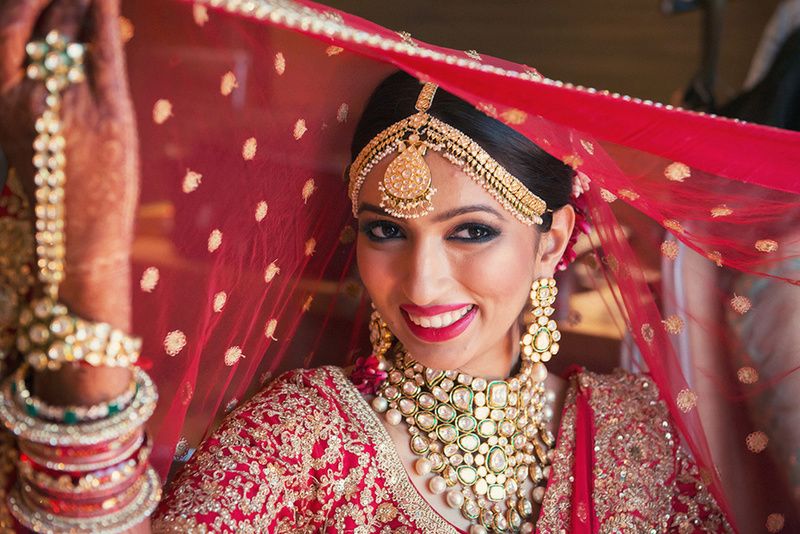 Pic via Dhanika Choksi Photography★ 4.8
A smile and a peek - always makes a great picture!
 Click a vintage shot
Photo: Dalmia Fashions by Aditya and Mohit★ 4.7
Love how rustic this shot is with the nosering peeping through. Specially if your dupatta is not sheer.
Admire yourself in the mirror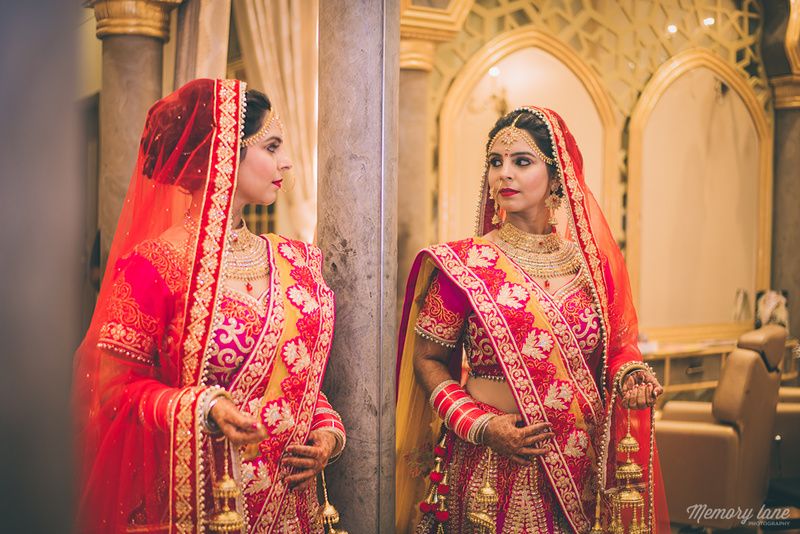 Wait for that moment when it goes on your head.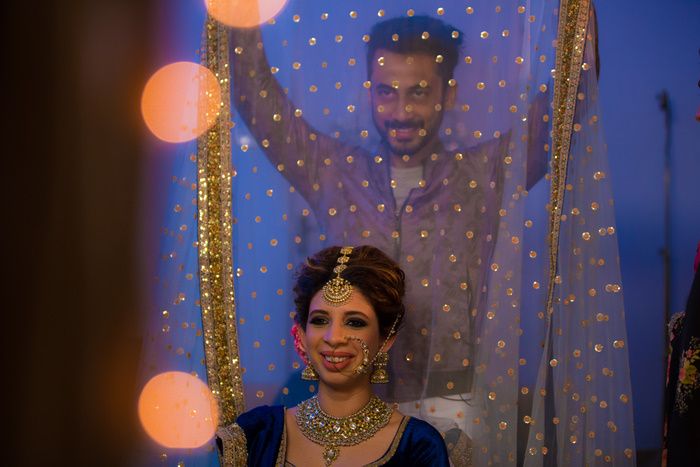 Pic via Chikeen Masala Wedding; Black & White Films
A dupatta about to adorn your head is a beautiful way to showcase your style!
Get creative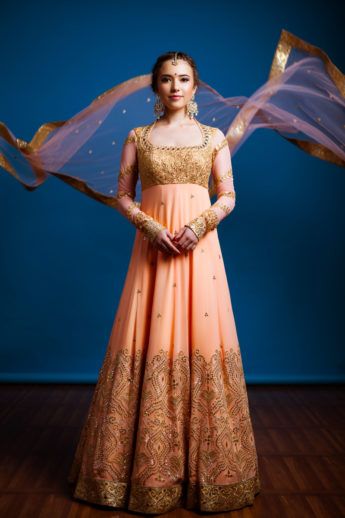 Pic via The Muslin Bag★ 4.5 ; Kanjoos Photography★ 5
You could really go creative with a dupatta flying behind your head or you dressing up through the eyes of a dupatta.
Just the whole look shot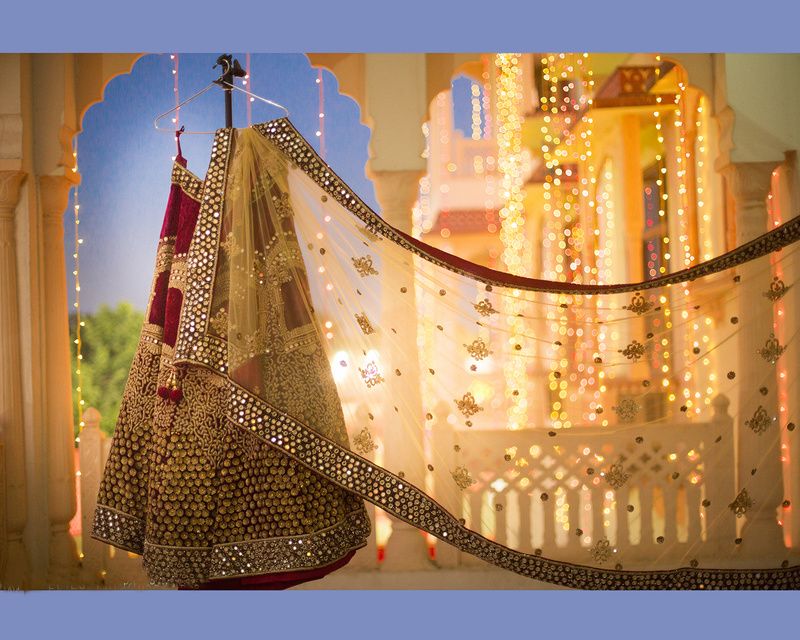 A fully covered head shot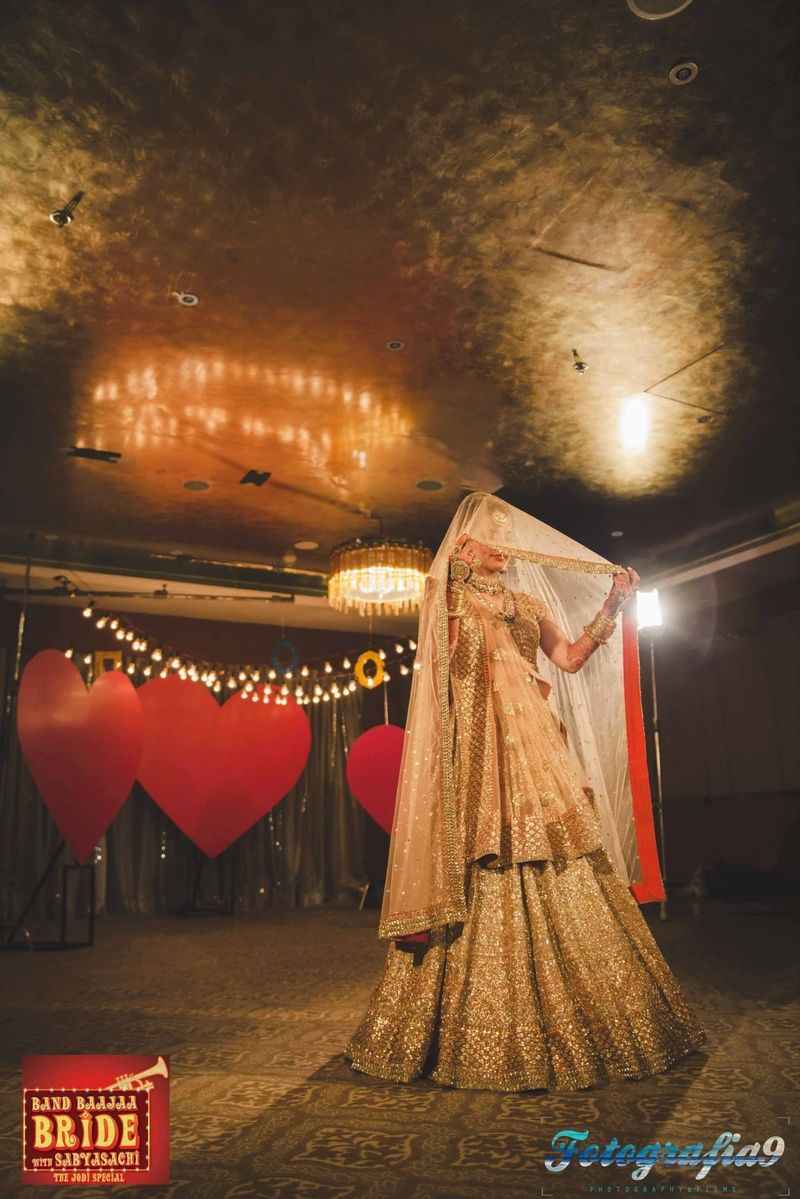 Just your dupatta, in all it's glory