15 Fun Bride & Groom Entry Ideas At The Reception That Will Make For Pretty Pictures!
BY The WMG Bride | 27 Aug, 2015 | 80622 views | 4 min read
It's the moment everyone is waiting for. The moment when the traditional ceremonies and rituals end and the real fun begins. As the bride and groom walk into the reception area hand-in-hand, it only makes sense to make it a spectacle that no one will forget. So we give you 10 amazing ideas that can make the entry bit super fun and super awesome!
1. Sparkler Entry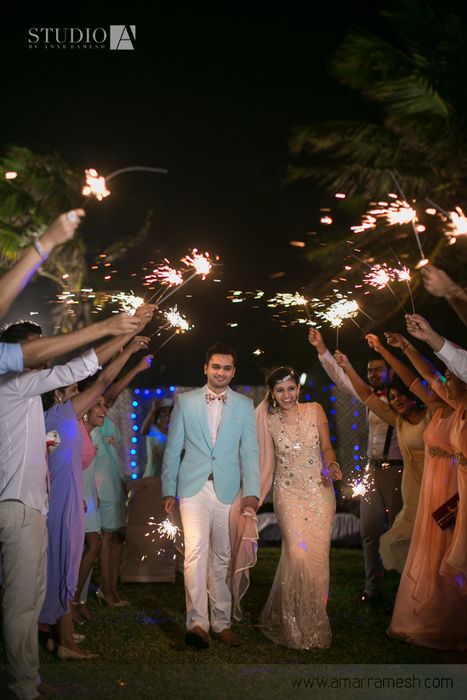 What's better than sparklers glowing away in the hands of your loved ones? I'll say NOTHING. It's so so dreamy and very Hollywood-ish. Try to get those sparklers which are colourful or those that come with confetti to make yours stand out.
2. ATV Entrance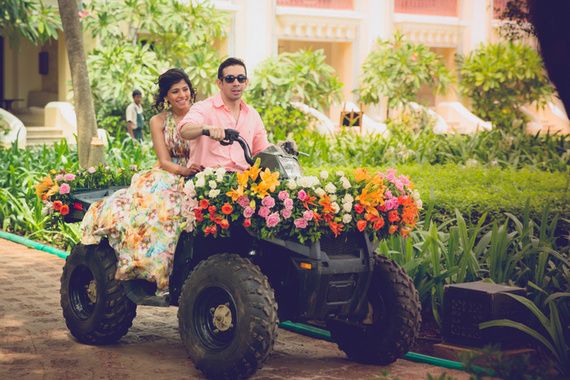 Picture Courtesy: Kiran & Rahul's Wedding  shot by Phototantra  
This one's really for those who aren't faint-hearted. The ATV adds a luxe but adventurous vibe and the Goa wedding more than supports that. We love the floral decor the ATV came with - you could really up the ante with this one!
3. Lighted Up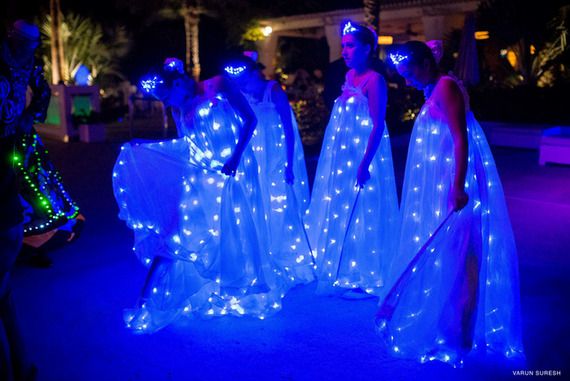 This one is definitely out-of-the-box and that means, glowing fairy lights and fun lighting ideas. The wedding sure has all the kids running about and playing under the fairy lights. So why not the bride and the groom? This one will surely make for great photographs and no one will ever forget the look on the faces of your guests.
4. Elephant Love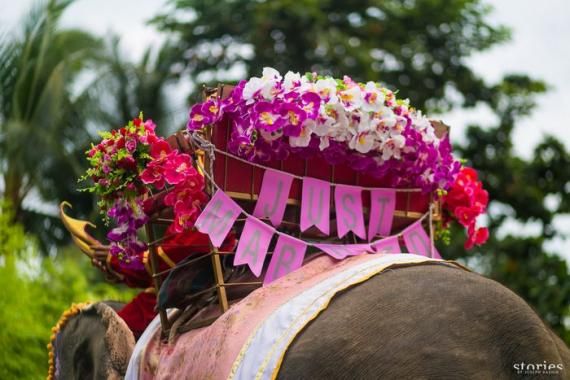 Picture Courtesy: Vanisha & Gopal at Koh Samui 
What's grander than walking into a sea of well-wishers on an elephant? And if it's so brightly decorated and put up - then it's all the more fun. Just choose your drape and flowers wisely so you don't look clumsy.
5. Nagadas and dhols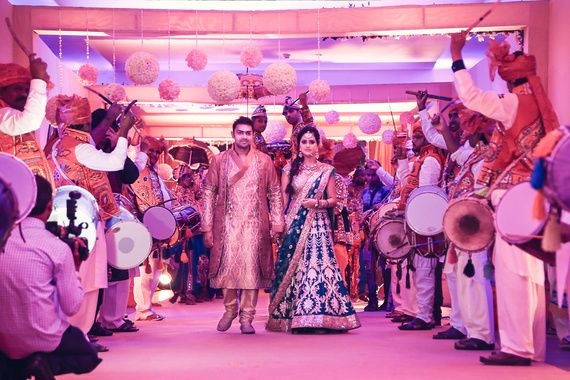 This one is by far the most traditional and the most effortless, so have a blast with it. The sound of the Indian band complete with nagadas and dhols is just the perfect way to ring in the new life!
6. Any Public Transport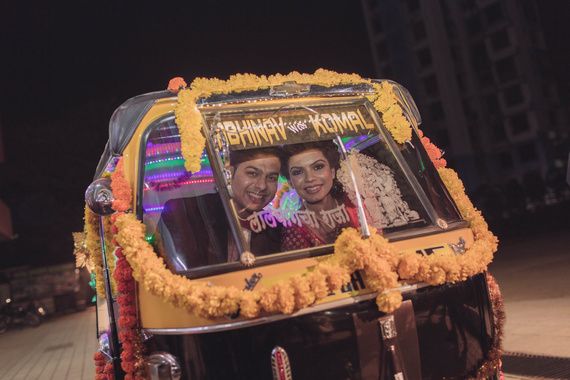 Picture Courtesy: Sonder Frames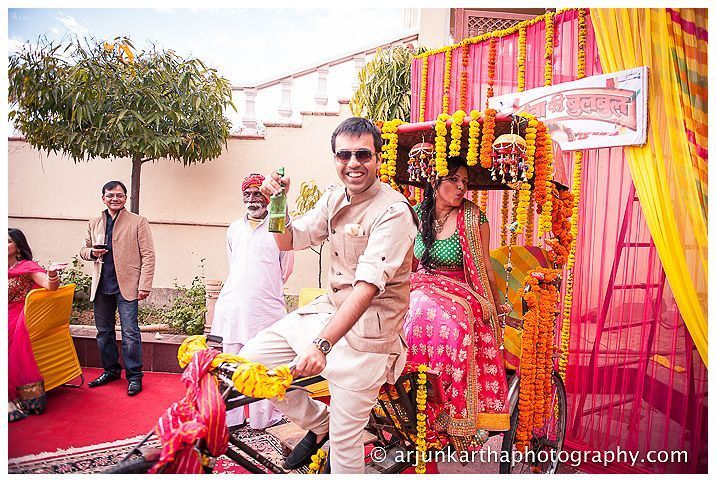 Picture Courtesy: Arjun Kartha Photography
The groom taking the reins and parading his lady love on a bike / rickshaw or even an auto makes for a super cute picture! And what's even better, they both have a good laugh and others around them are super amused and all this drama makes for great pictures!
7. Horse Carriages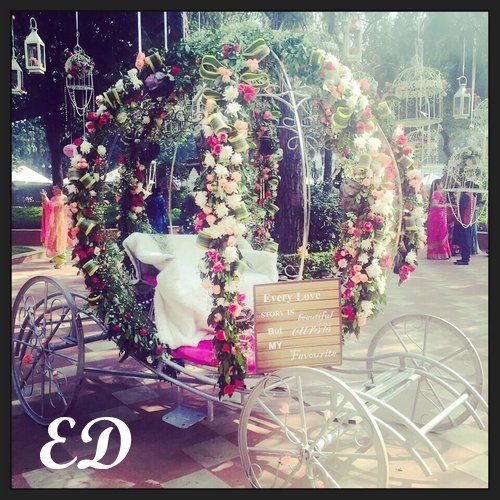 Picture Courtesy: Elusive Dreams By Pooja Gupta
Well, we all want to feel like royalty, even if it is for a day. So get your decorator to get a metal carriage and decorate it with flowers, maybe even rent out a few horses and live it up! This one's as creative as it can get, so go wild!
8. Organise a flash mob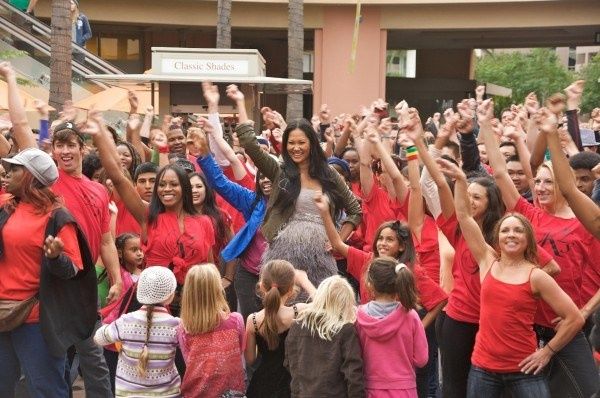 Let your friends dance to a super nice song that's special to you both. Get them to practice and play along at your reception. Flashmobs are fun, especially at weddings
9. Break into a fun sign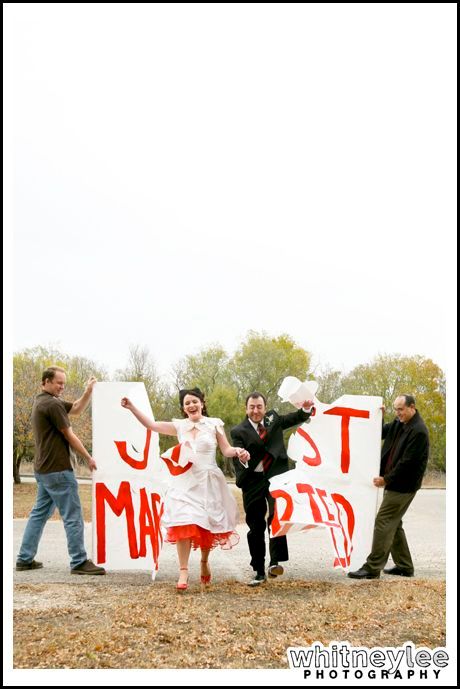 Picture Courtesy: The Offbeat Bride
Get a poster made of paper with some really cute words "Breaking free" or "Just Married" or " Running For Our Lives" , something that gives a chuckle to your guests faces and run into it. Like a marathon runner to the finish line! Makes for a great photo-op.
10. Silhouette entrance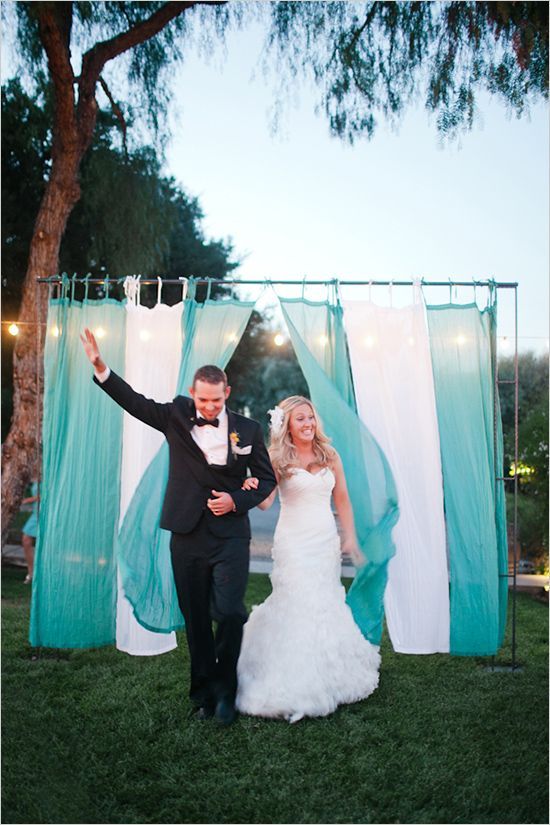 Picture Courtesy: Theweddingchicks.com 
A transparent curtain and just the two of you silhouette dancing to your favourite song. That'ss just how this show called your wedding must end! So romantic! Let your loved ones join you soon after!
11. Wave Satin Ribbon Streamers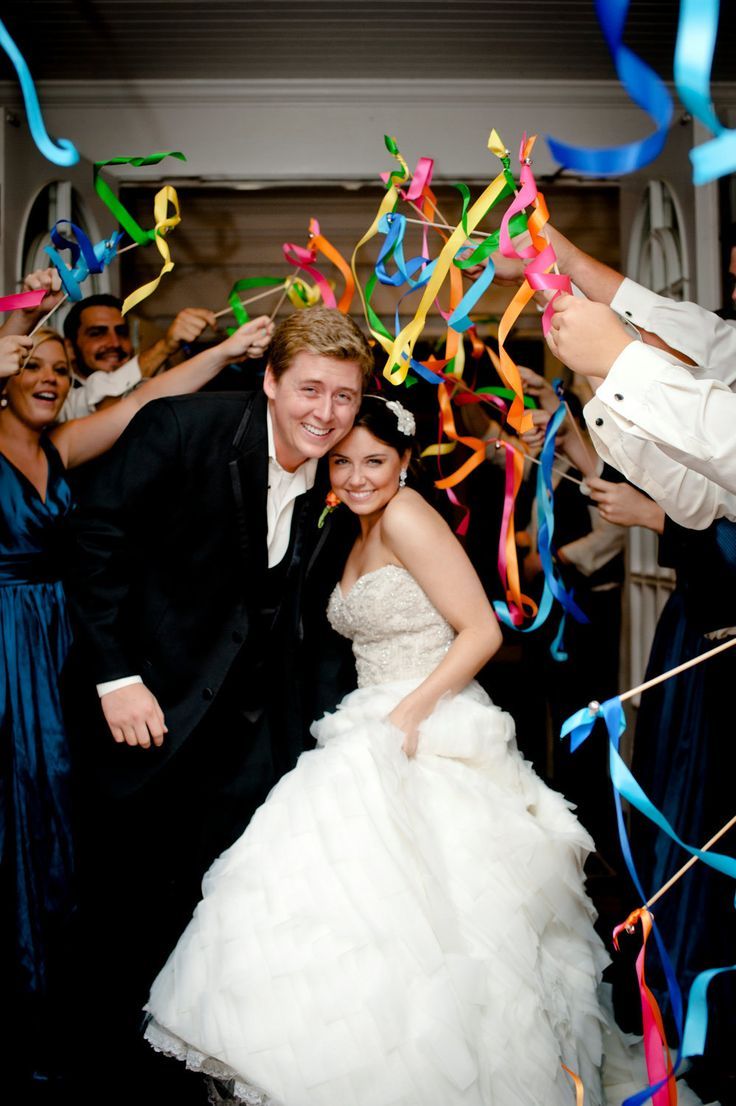 Give multi-coloured satin ribbon streamers tied to wooden sticks to your well-wishers and ask them to wave away when you guys walk out! Such a pretty sight!
12. Fireworks when you drive out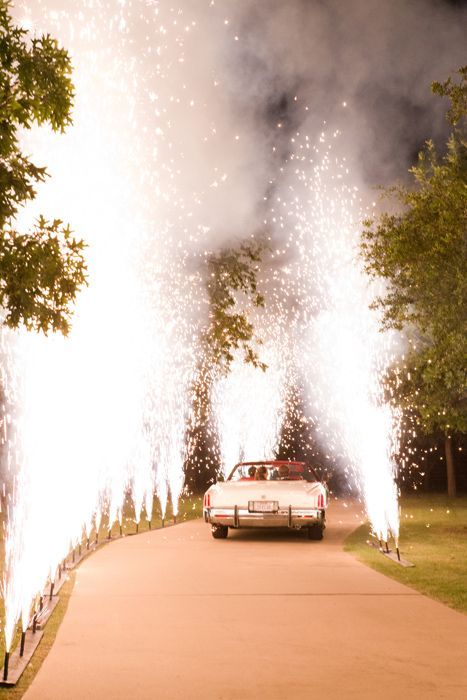 Picture Courtesy: dweddings.com
Have a bunch of your favourite fireworks come out as you drive off in your "Just Married" ambassador car. Or a beetle! Those flower pots make for such great pictures!
13. Glowsticks ahoy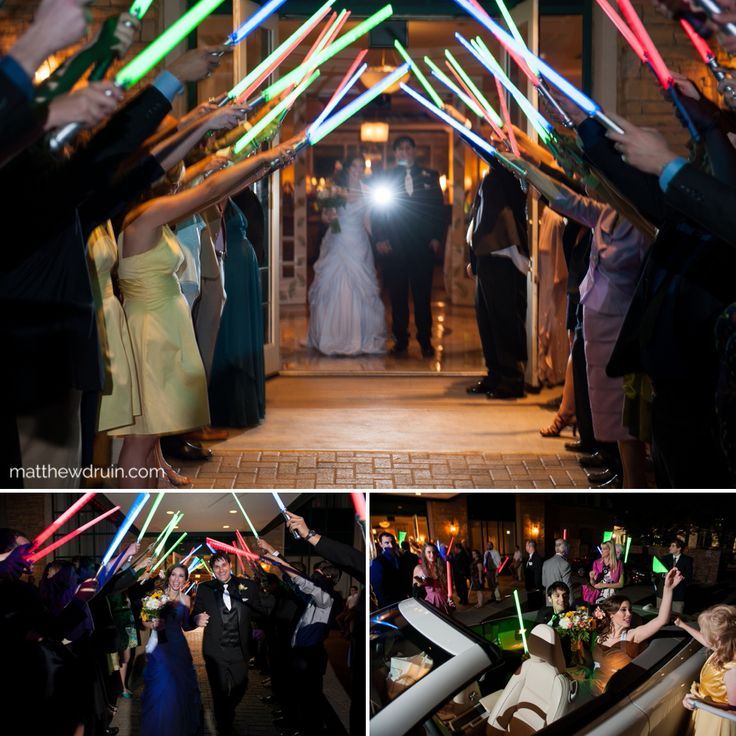 Picture Courtesy: Mathew Druin
14. A kiddy routine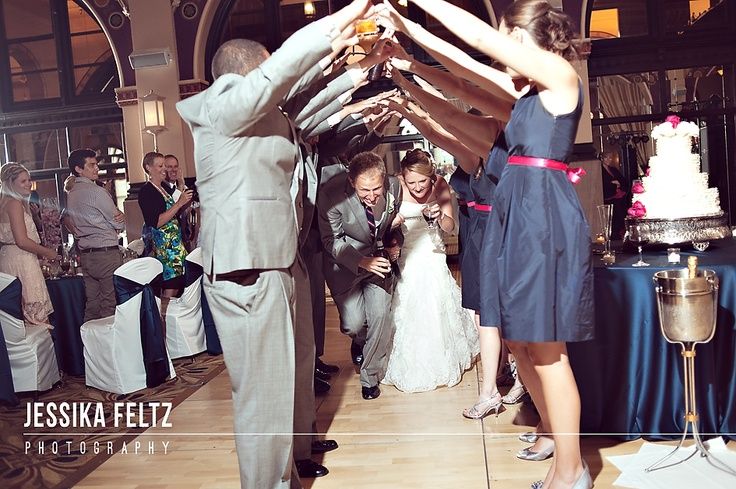 Picture Courtesy: Jessika Feltz
Remember when you were kids, you had these real cute dance routines. Have one right at your reception, let your friends make a human wall and you guys just walk out of it - jubilantly!
15. Zorbing Away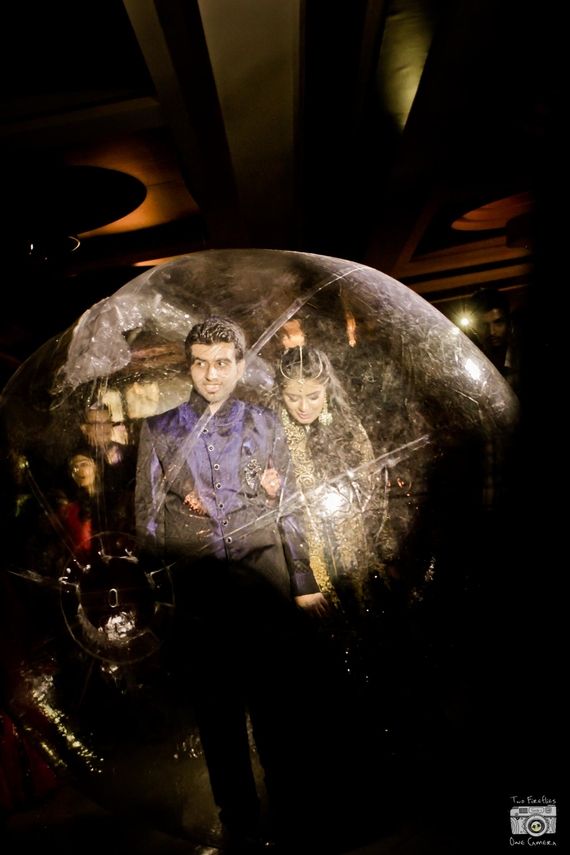 Picture Courtesy: Two Fireflies - One Camera
It's pretty adventurous alright, but it so does show the spirit of the married couple. The couple entering in a zorbing ball is all kinds of fun and it makes the guests sit up and take notice!
Have an idea that you like? Tell us in the comments section!
Find vendors to plan your wedding on the go, Download the WedMeGood app now.