15+ Mehendi Designs For Your Feet: Designs, Ideas and More!
BY Chandni Kumar | 23 Jun, 2018 | 19560 views | 8 min read
Is your daily job scrolling down on Pinterest, stalking every mehendi artist on Instagram and finding that elusive design from every magazine? We're making your job easier and found more than 15 mehendi designs for legs which will leave your mind blown for sure! Be it a traditional bride, minimal one or a funky bride-to-be, there's something fun for everyone!
For Traditional Brides
1. Beautiful Intricate Mehendi Patterns!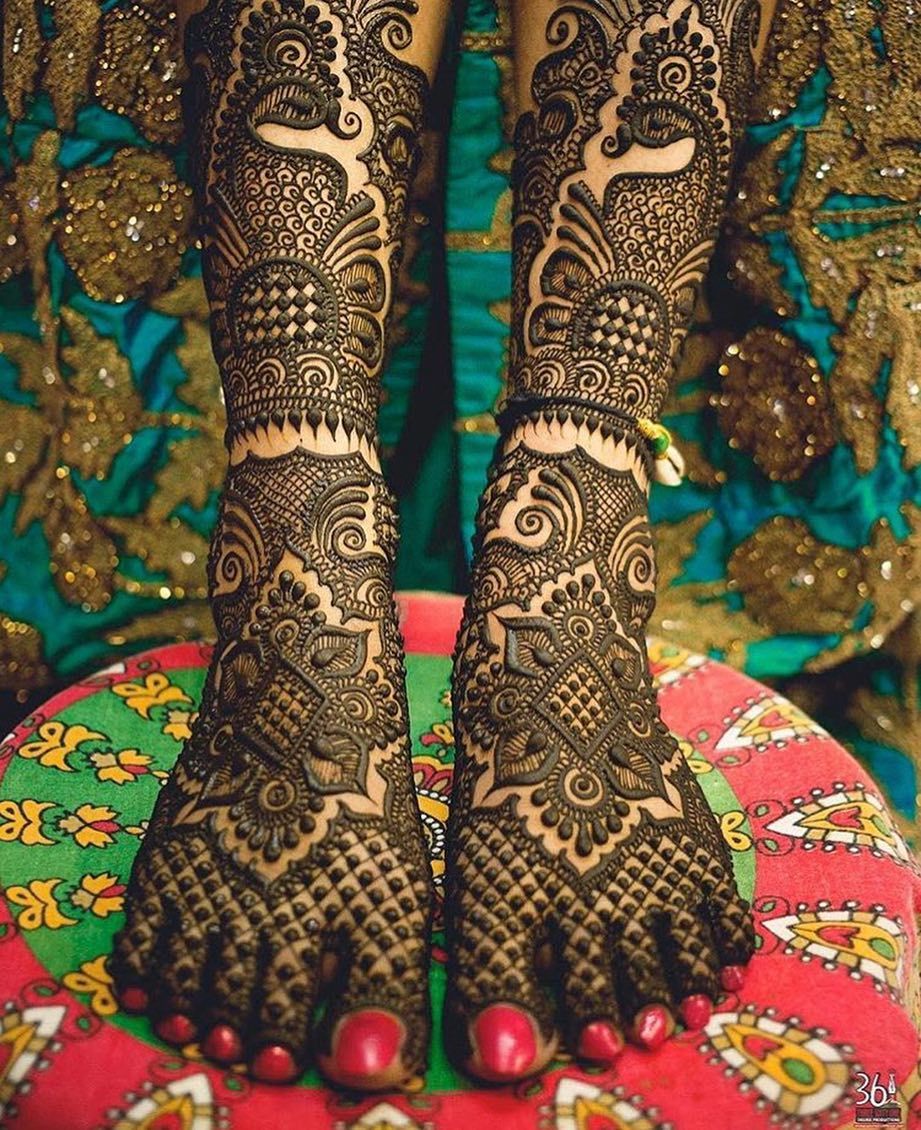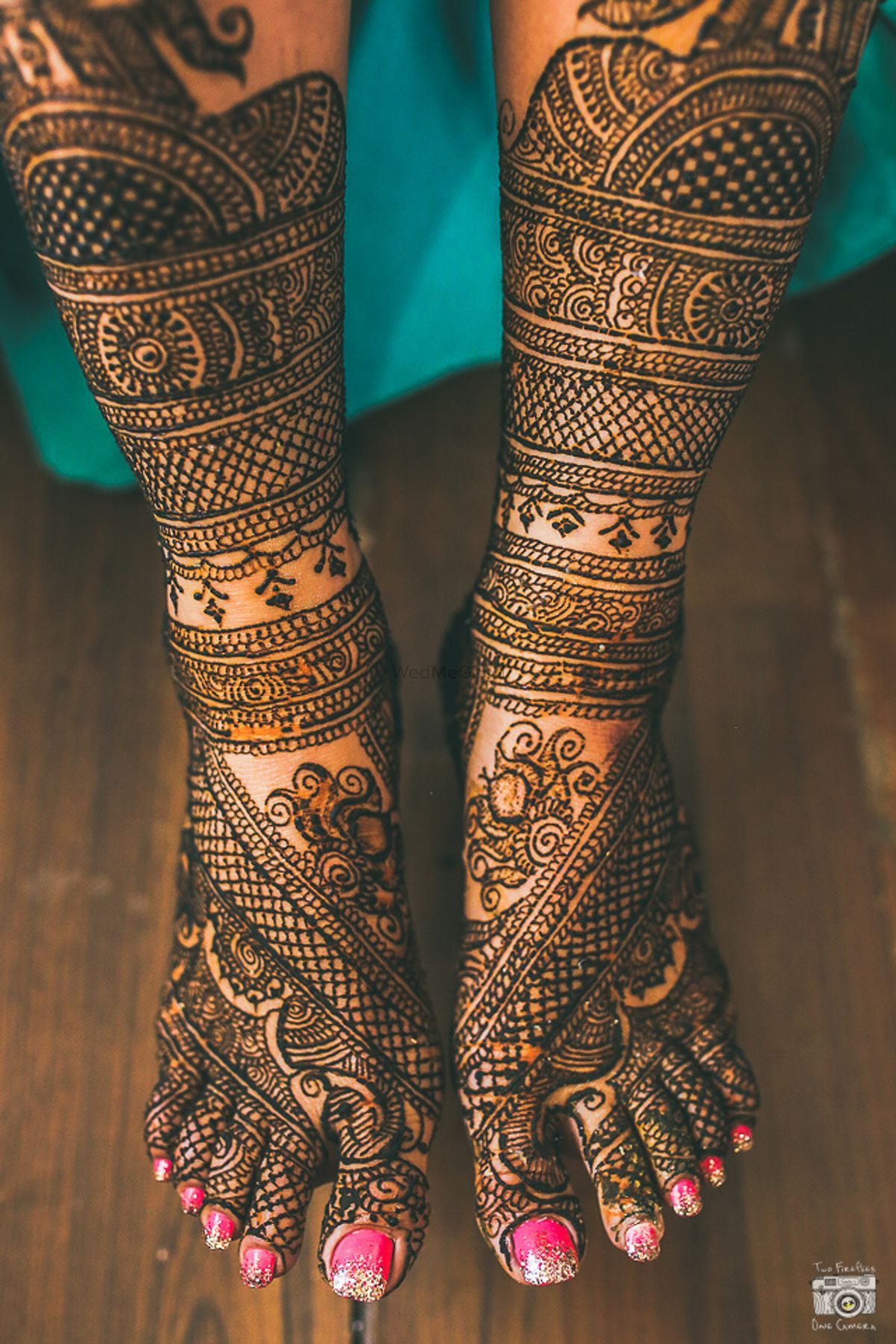 Image via: 361 Degree Productions; Fireflies by Priyam
These mehendi designs for legs are a little on the expensive and complex side and they use a lot of intricately woven patterns and designs and this style is traditionally very popular. But if you choose this leg mehendi design, every penny you spend is worth it!
2. One For The Peacock Lovers...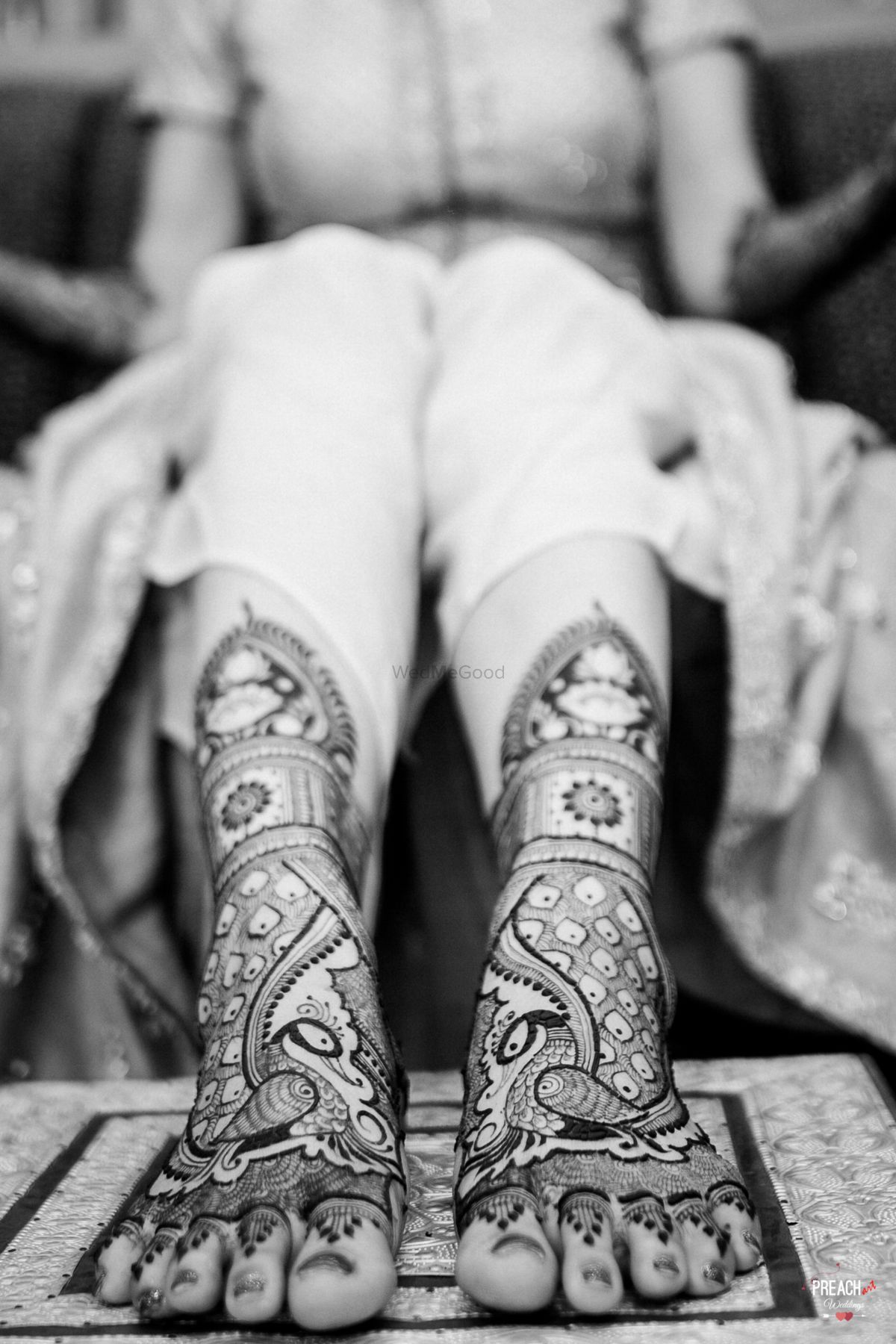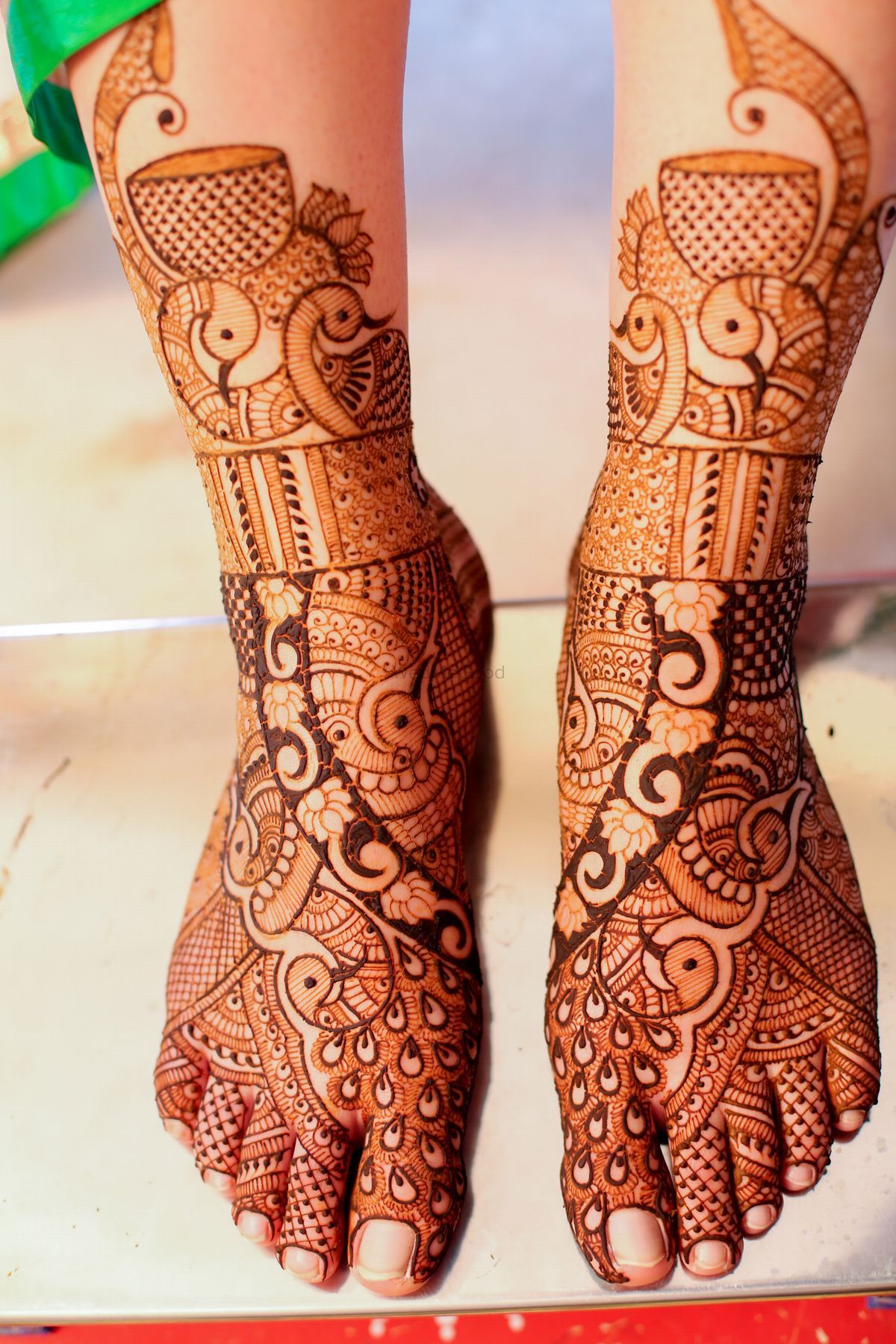 Image via: Preach Art ; Israni Photography
If you are one of those Dulhans who adore peacock designs on their palms, good news! You can use these mehendi designs for legs too! Yes, these peacock mehendi designs look beautiful on the feet too!
3. Leg mehendi design with Dulha & Dulhan Caricatures

Image via: Sunny Dhiman Photography
Putting figurines of the dulha and dulhan is in trend these days which not only applies to the hands bur also to the mehendi designs for legs. Go rock this amazing look!
4. Detailed Bhutti Mehendi Designs for legs With Lines and Swirls!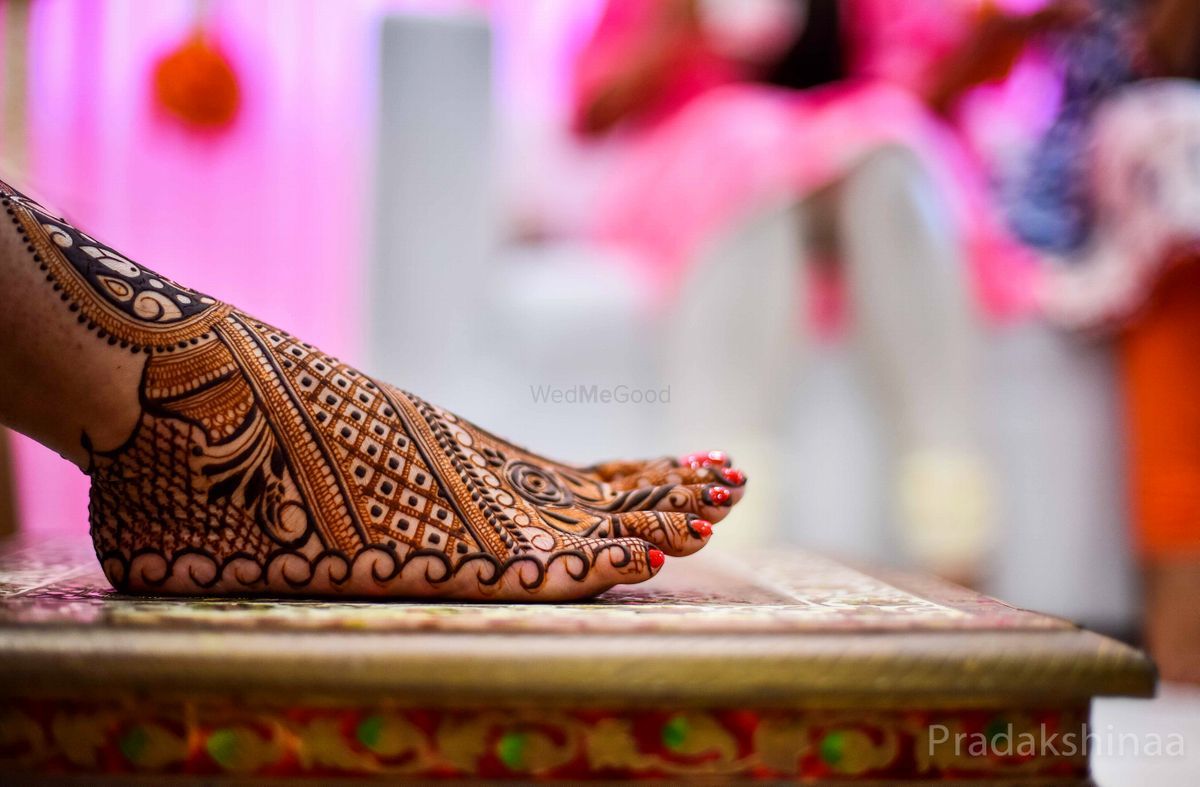 Image via: Pradakshinaa
Bhutti mehendi designs for legs or hands are probably one of the most simple and prettiest kind of mehendi design that we think exists!
5. Love jaali designs? Here's some inspiration!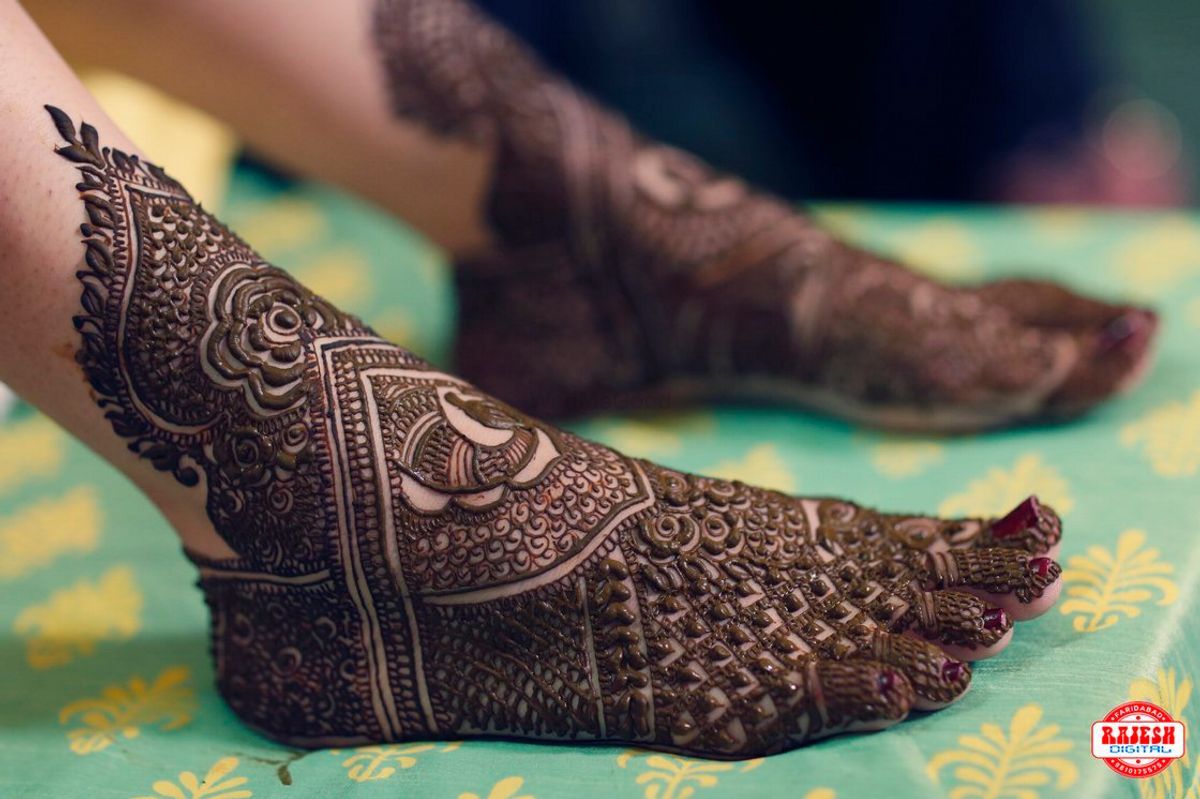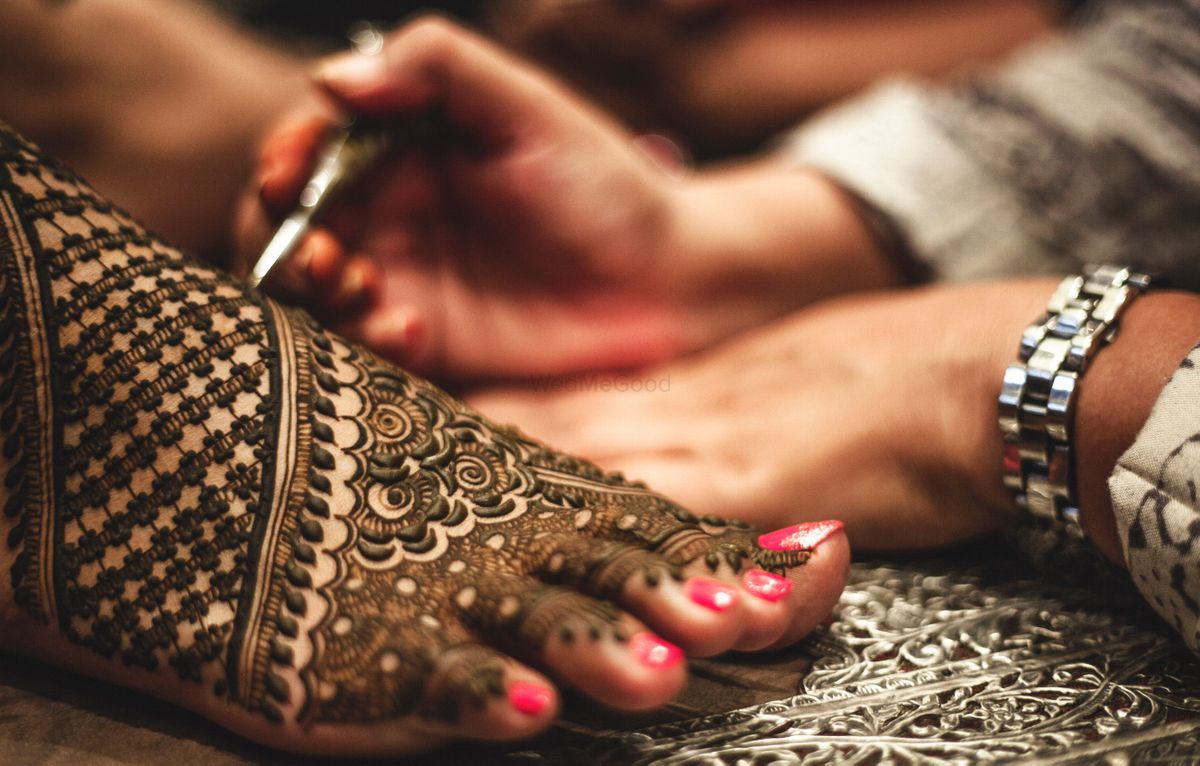 Image via:Rajesh Digital★ 4.7 ; The Picture Factory
Jaal or jaali mehendi designs can be quite tricky to put and let us tell you, there are jaal mehendi designs for legs too! Brides now use woven jaali designs of complexity on their feet quite confidently and it's also a big hit!
6. Minimal Mehendi design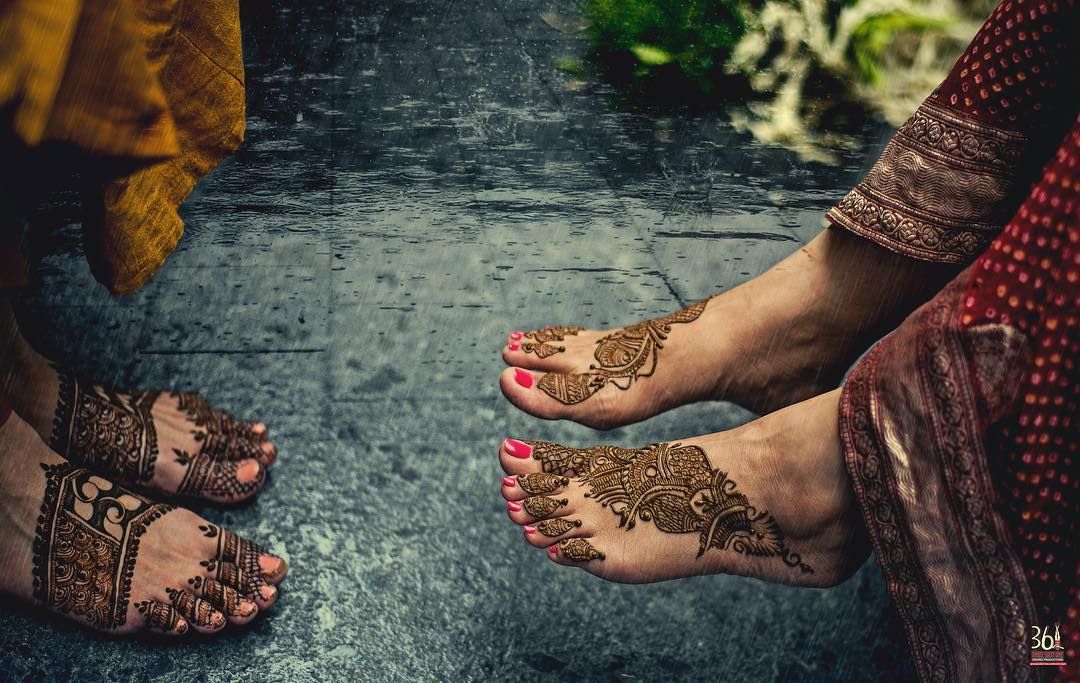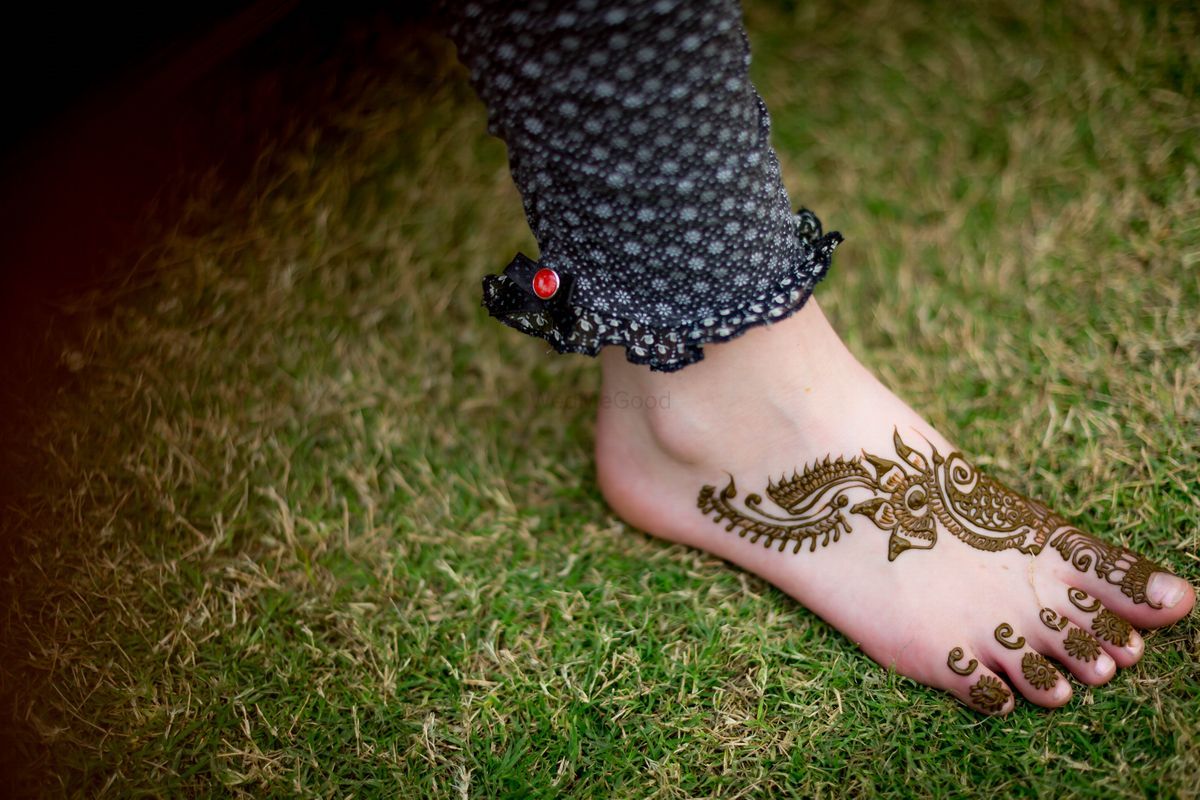 Image via: 361 Degree Productions; Image via: Black and White★ 5
If you're the bride who love being simple and minimalistic, then these mehendi designs for legs are for you. Just a little doodles here and there on your feet and you're our chill minimalist dulhan!
For The Funky Brides
1. Gladiator Mehendi Chappals Are Way Too Cool!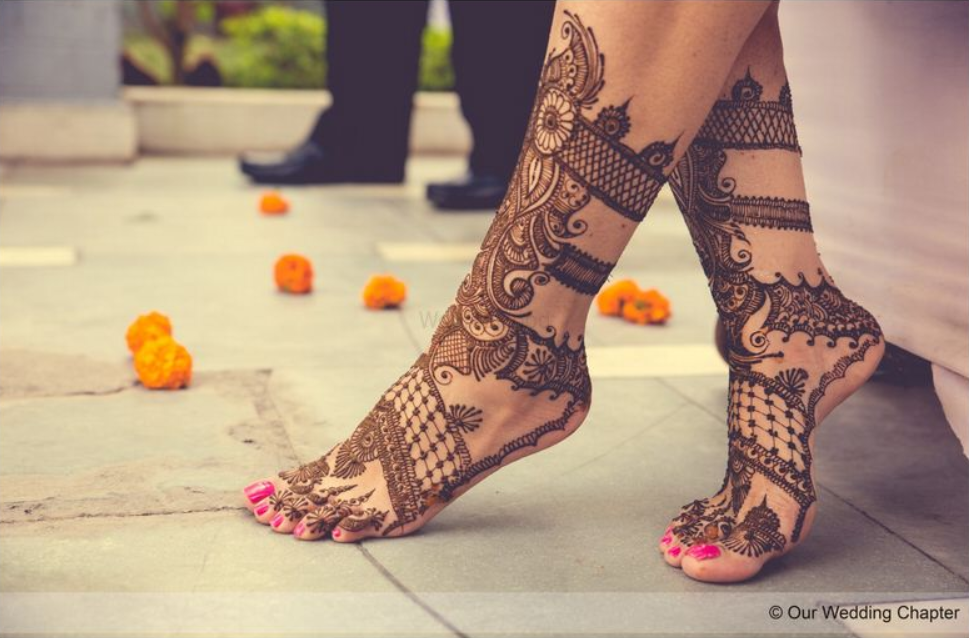 Image via: Our Wedding Chapter
Mehndi designs like gladiators? What's cooler, kindly tell us! These mehendi designs for legs look like mehendi chappals and can this get cuter?
2. Love Travelling? Add The World Globe To Your Mehendi!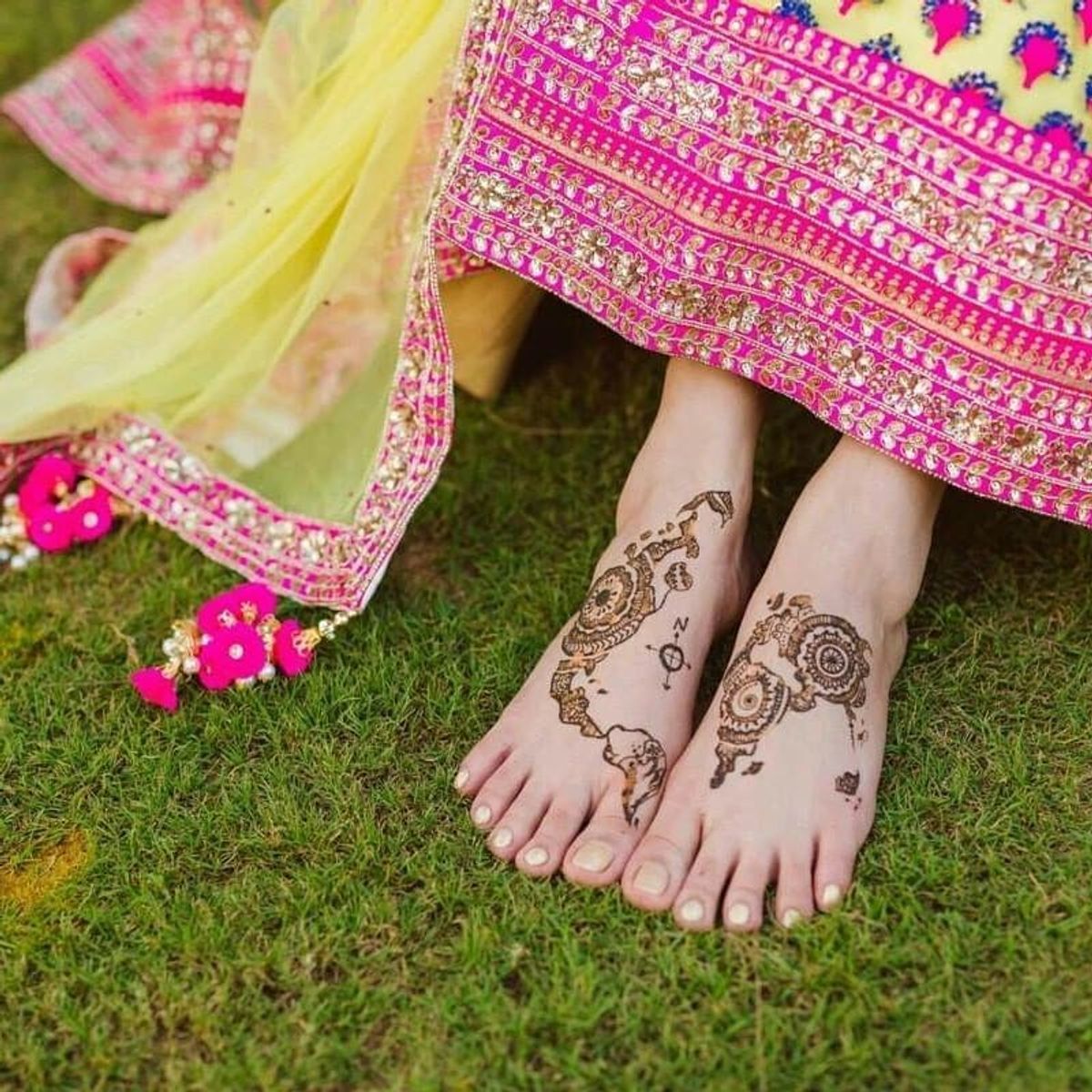 Image via: Candid Wedding Stories
Love travelling? Wanna show your love for it on your leg mehndi too? Sure, here we go! Get a world map design with a compass on your mehndi design for legs and give us major #wanderlust goals!
 3. Your Love Story on Your Mehendi is so #Trending these days...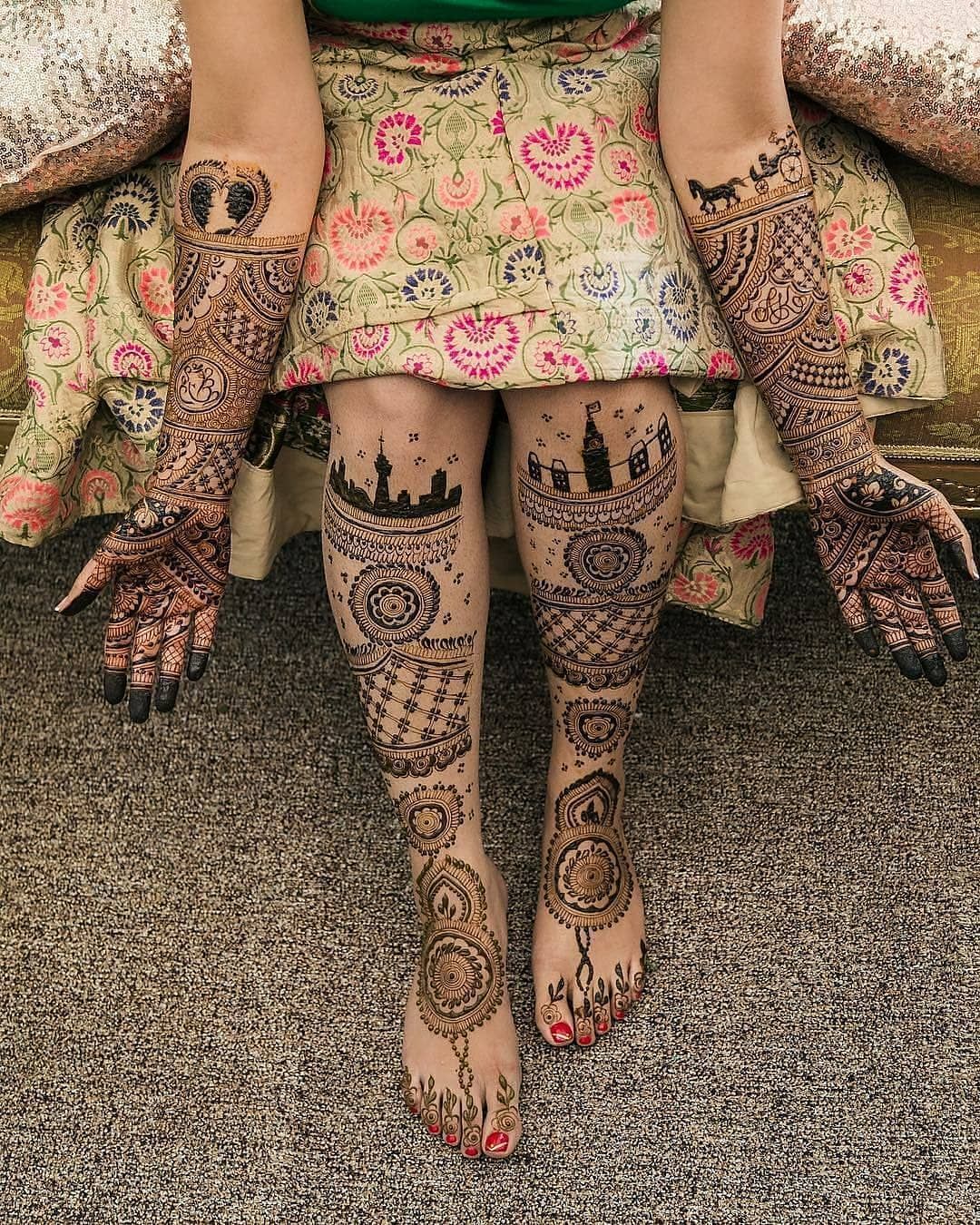 Image via: The Indian Wedding
Some people prefer intricate designs while some, like this bride, want their whole wedding to be engraved on their palms! And when the story is too big, then move to the feet!
This unique mehendi design for legs allows you to to tell your whole love story on your feet and we think it's super cute!
For The Minimalistic Brides
1. Hate Too Much Mehendi? Don't Worry Lotus Motif Patterns on To Fingers!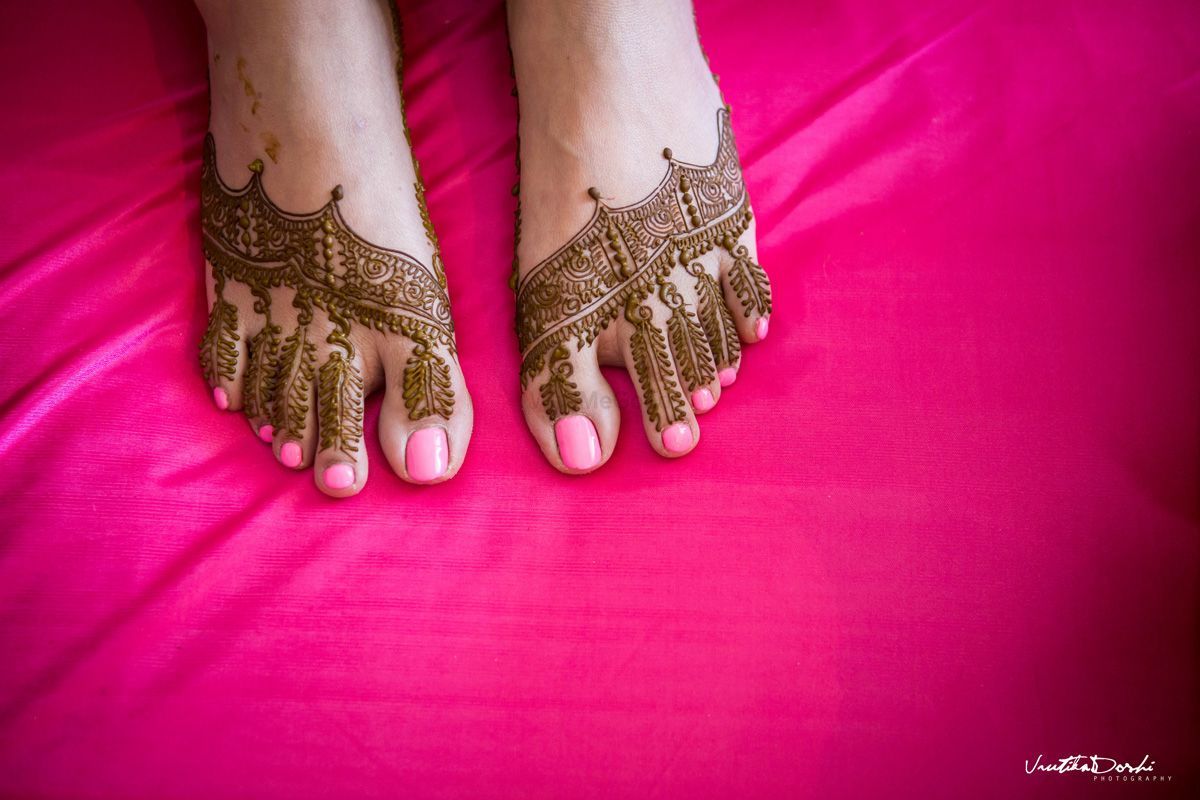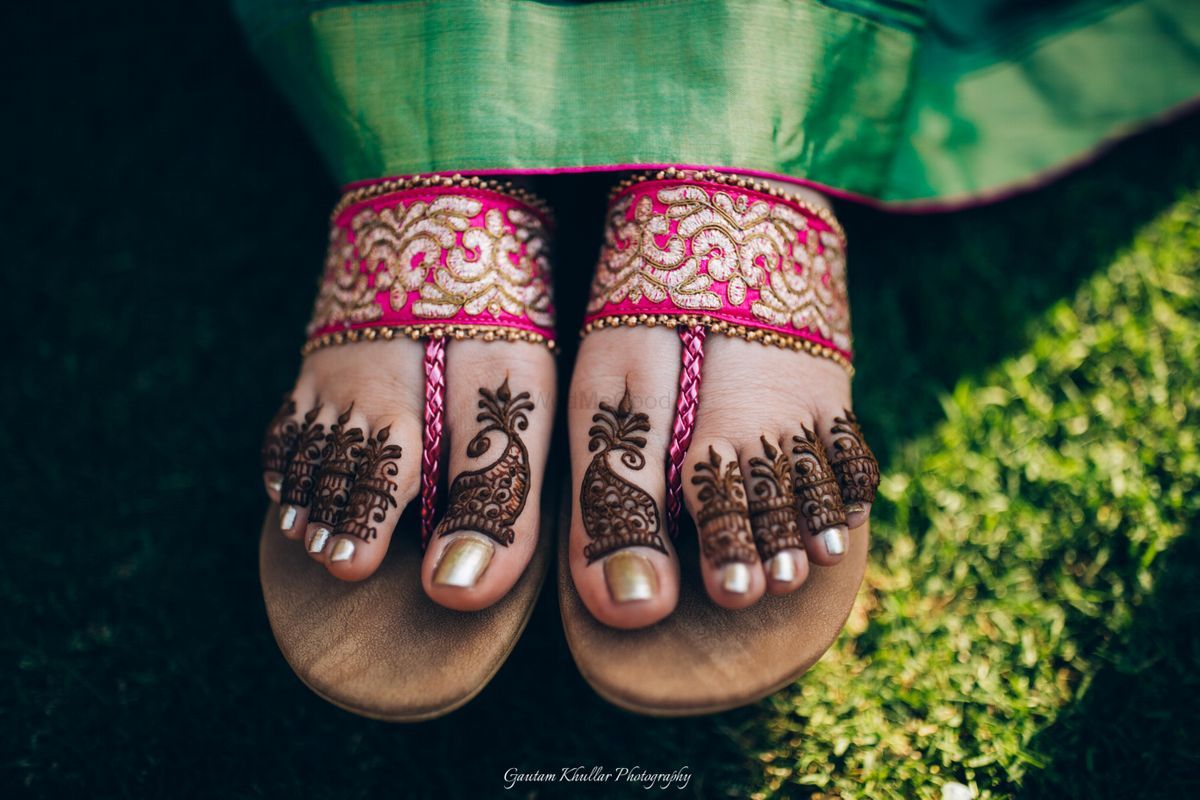 Image via: Vrutika Doshi Photography ; Gautam Khullar Photograph
Don't like a lot of mehendi designs on legs? It's totally ok! You can try small lotus motifs around your toes or may be a little of simple designs around your ankles and done, you'll be minimalist, simple dulhan.
2. Bored With A Typical Style Mehendi? Brides,Go for Side Mehndi!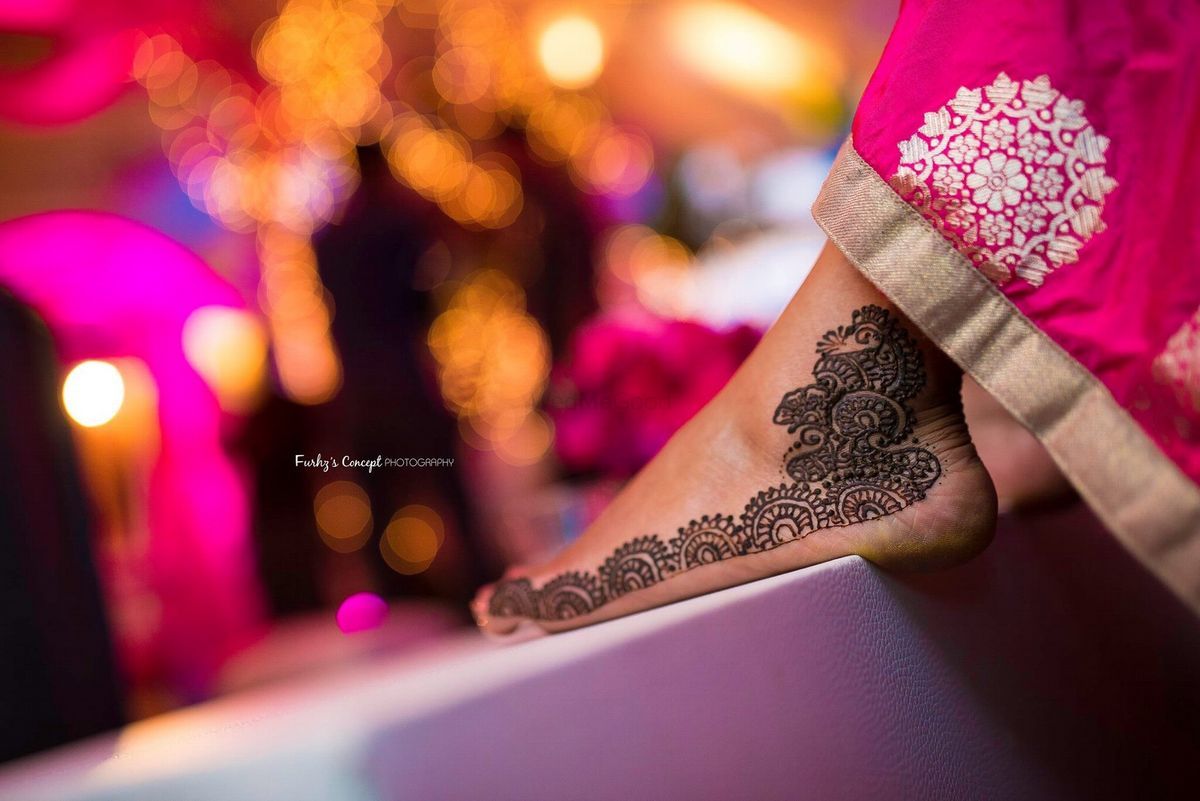 Image via: Furhzs Concept Photography
You can try out new things! Simple leg mehndi is this- a few motifs and patterns on the sides of the feet and you're good to go!
3. Jewellery-patterns on Mehendi is something you shouldn't miss for your wedding!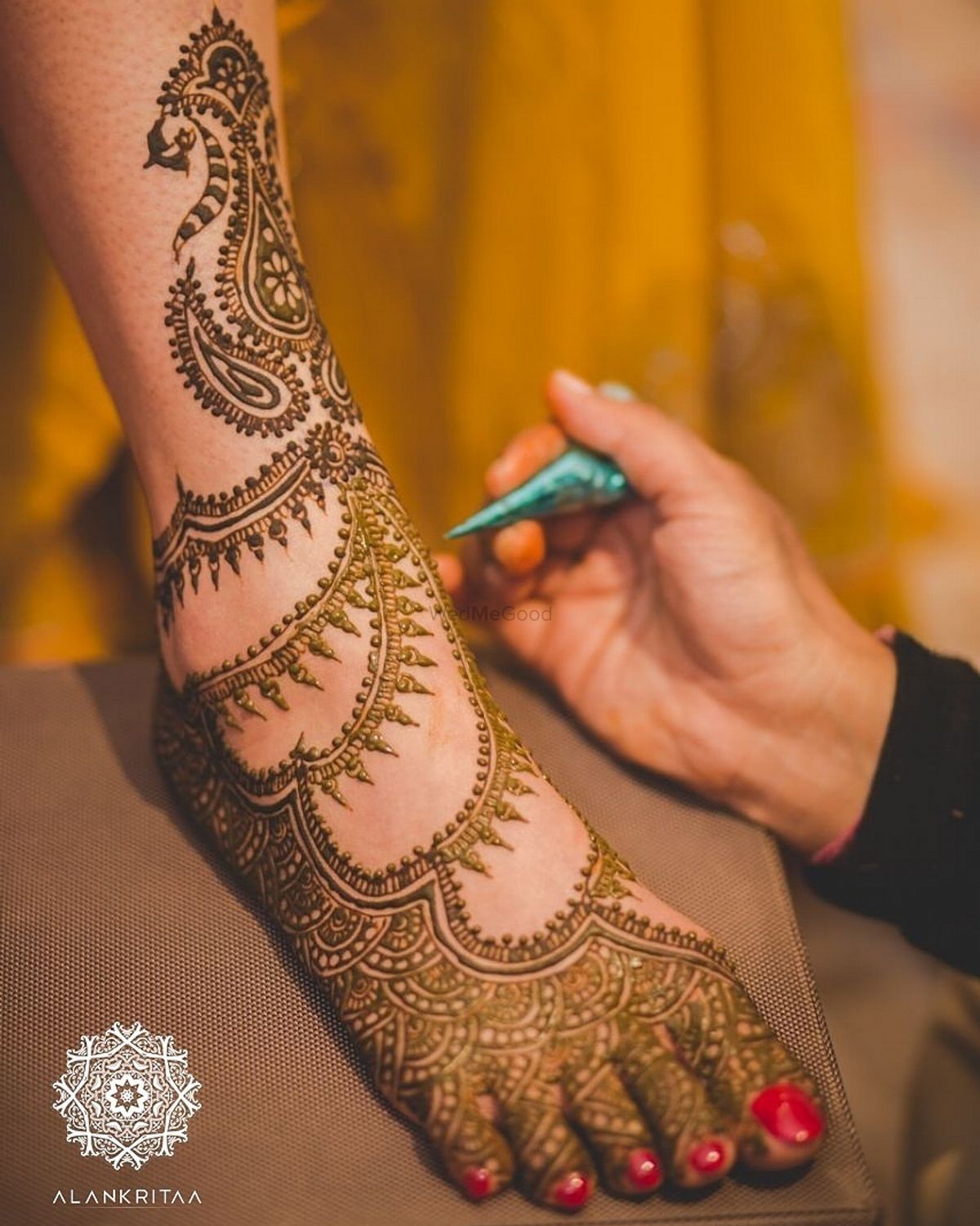 Mehendi Artist: Alankritaa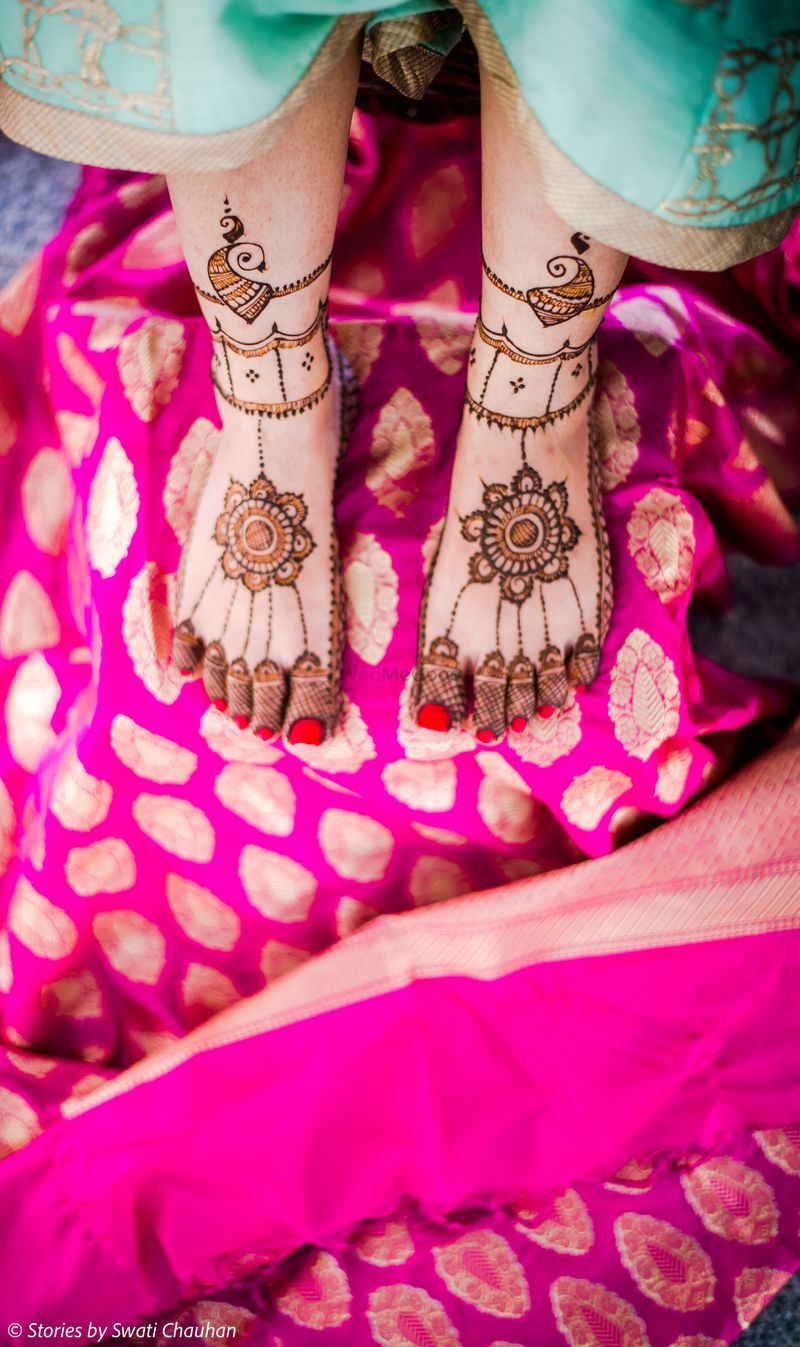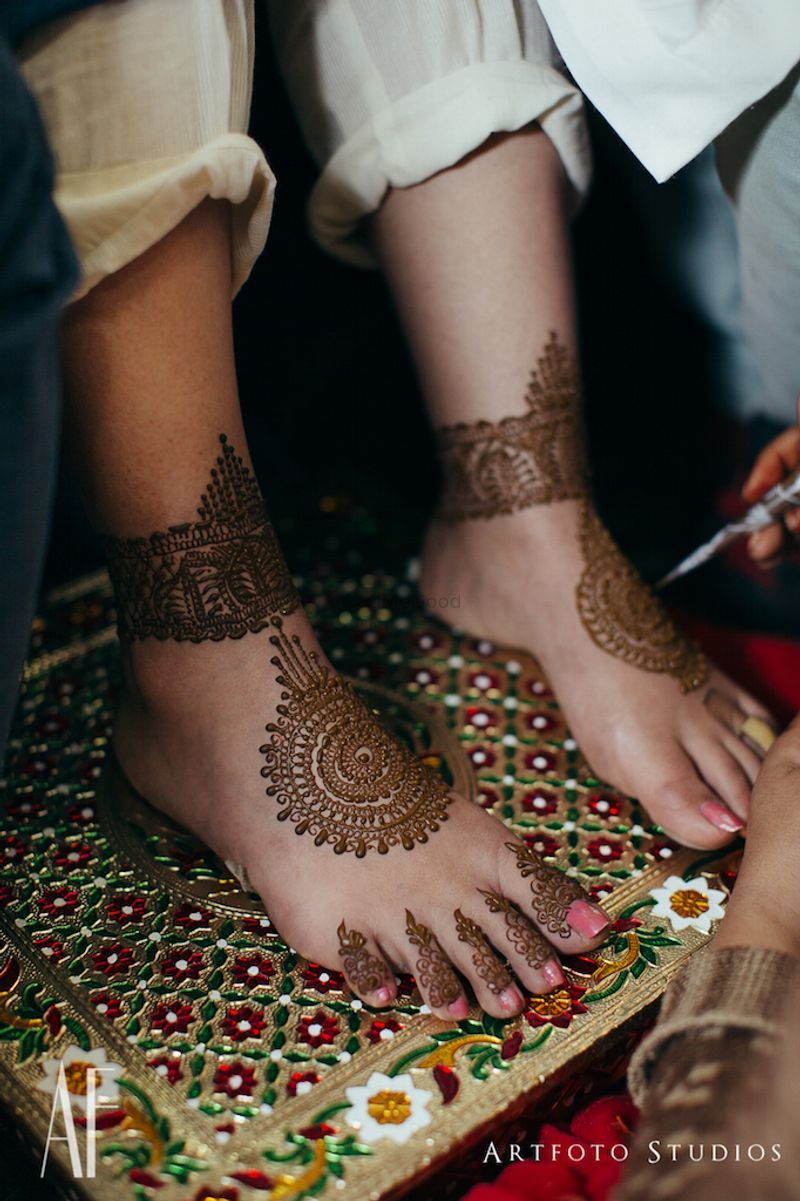 Pic via Swati Chauhan Photography; Artfoto Studios 
Jewelry patterns instead of normal mehndi designs or patterns is also something that is very unique and also not so simple.
4. French roses are even better!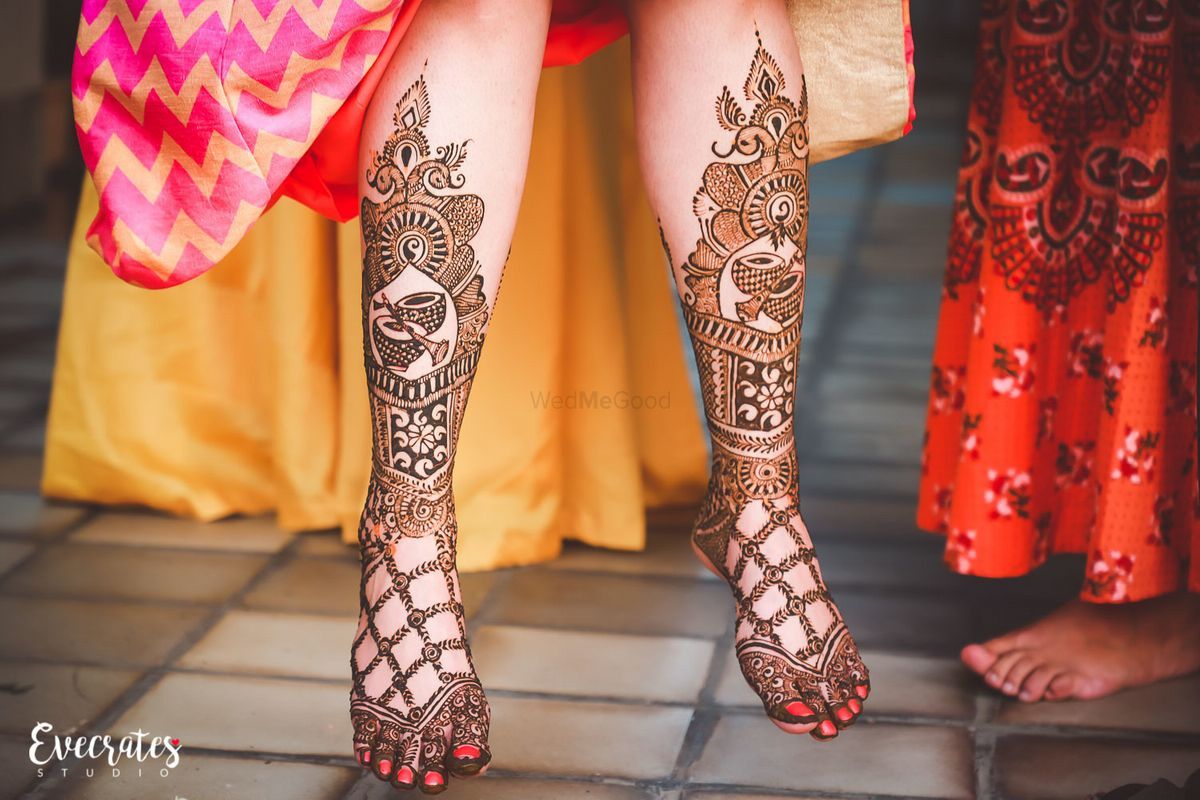 Image via: Photo Wale Bhaiya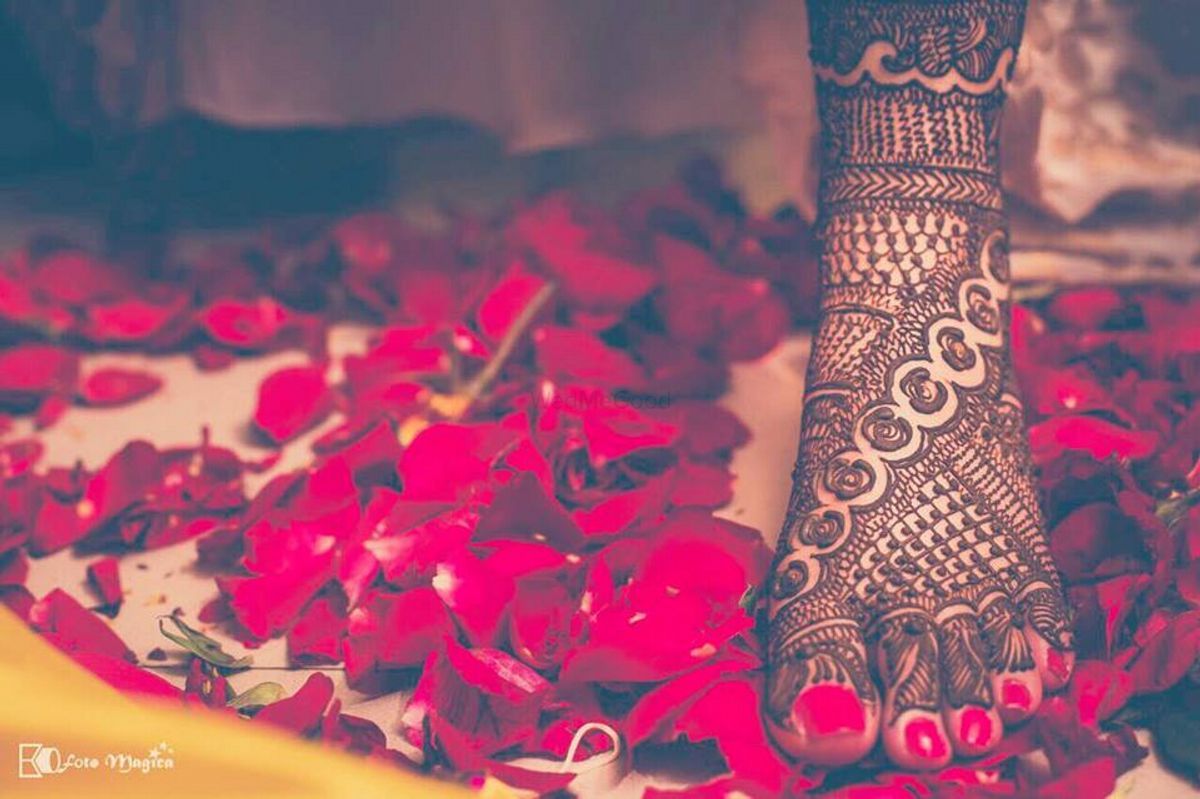 Image via: Photo Magica Photograph
Add super fresh french roses in your mehendi design for legs for a new kind of look and design.
5. #Trending Mehendi Mandala is Perfect for a Minimalistic Bride!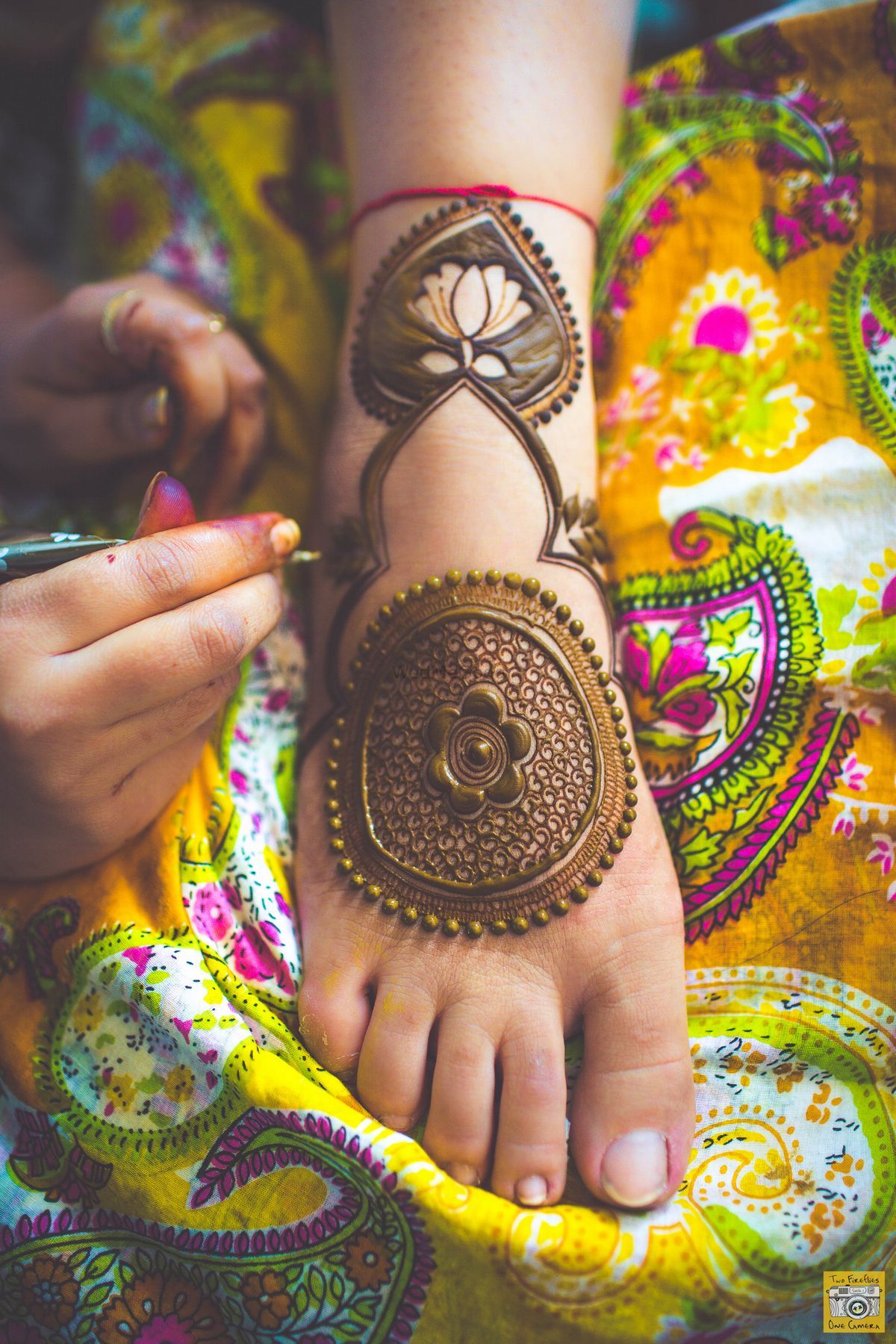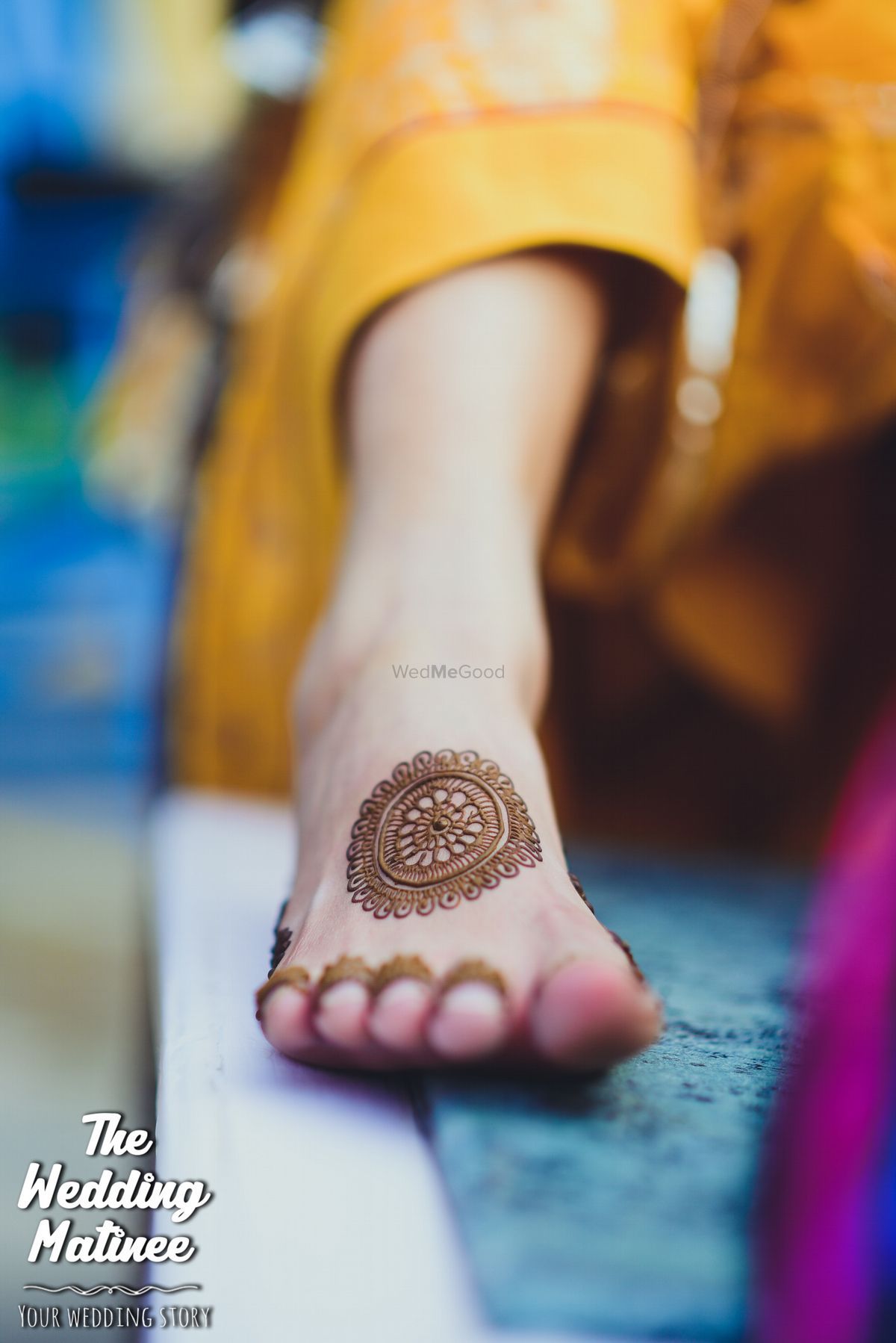 Image via: Fireflies by Priyam ; The Wedding Matinee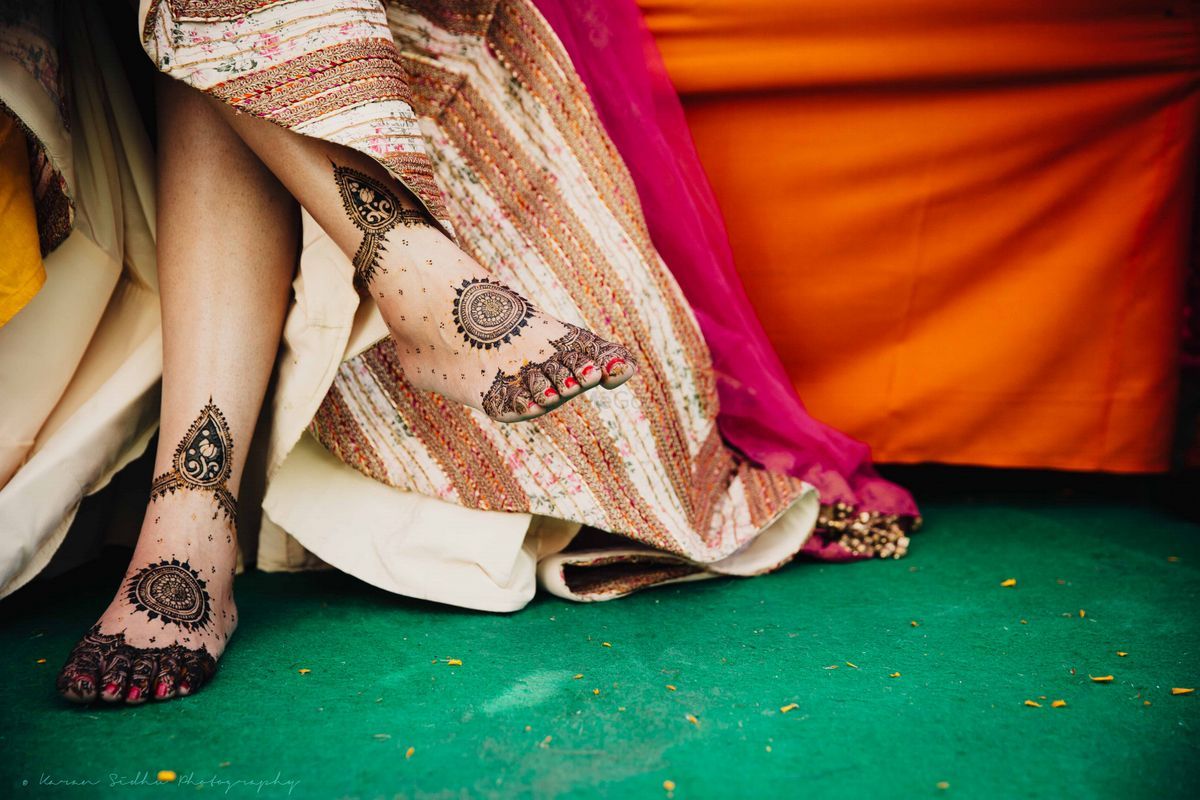 Image via: Karan Sidhu Photography
Mehendi mandals are what are being used since a long long time and make for traditional mehendi designs for legs and according to us are worth a try!
6. Old is Gold: You Can Never Get Bored With Paisley Designs!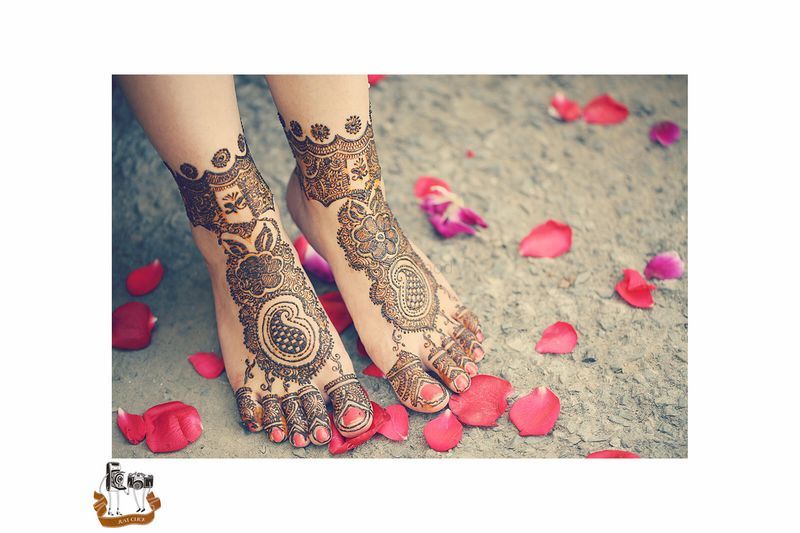 Image via: Just Click Photography
Can you? Because we cannot.
7. Back Feet Mehendi That is So #Unique and #Trending!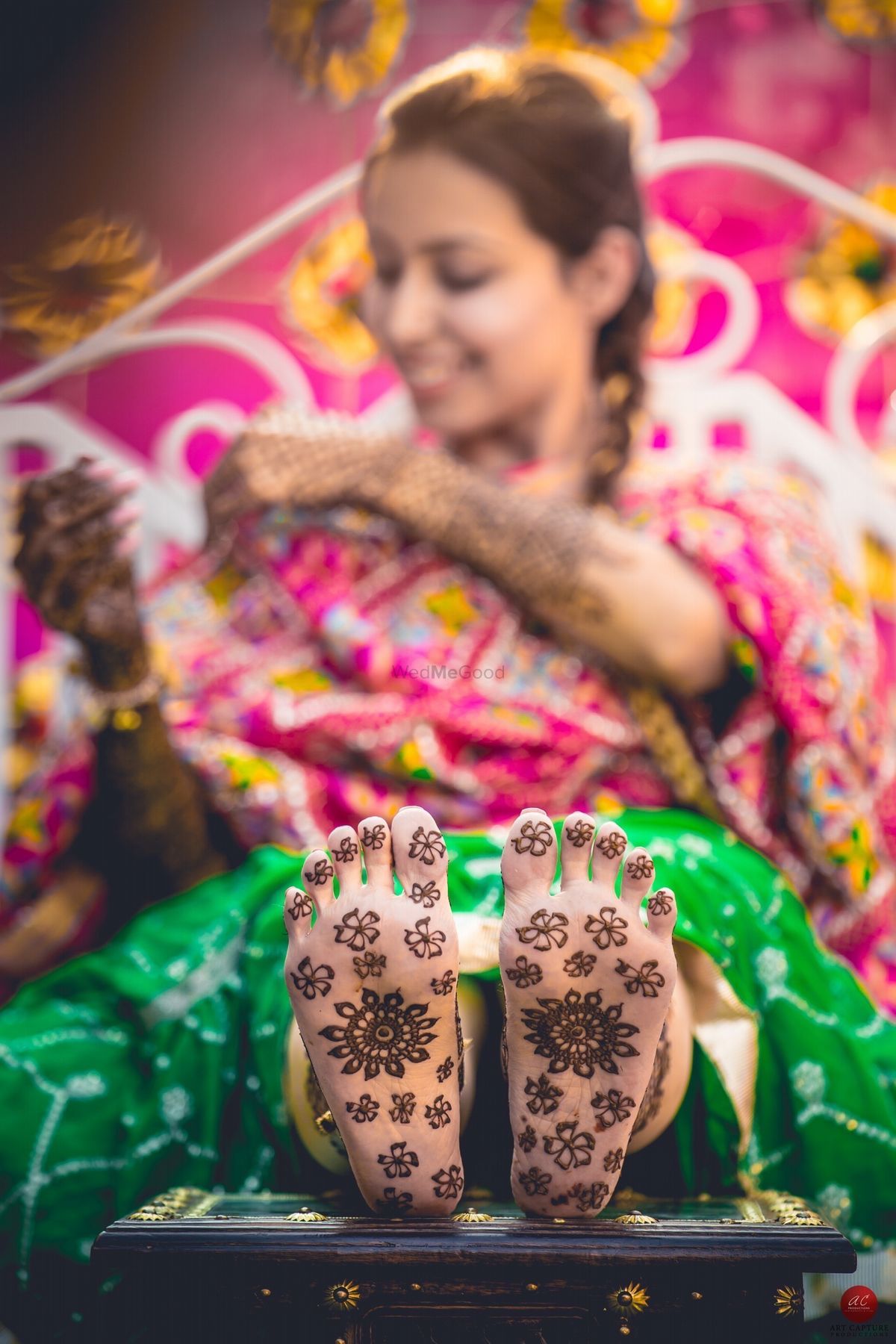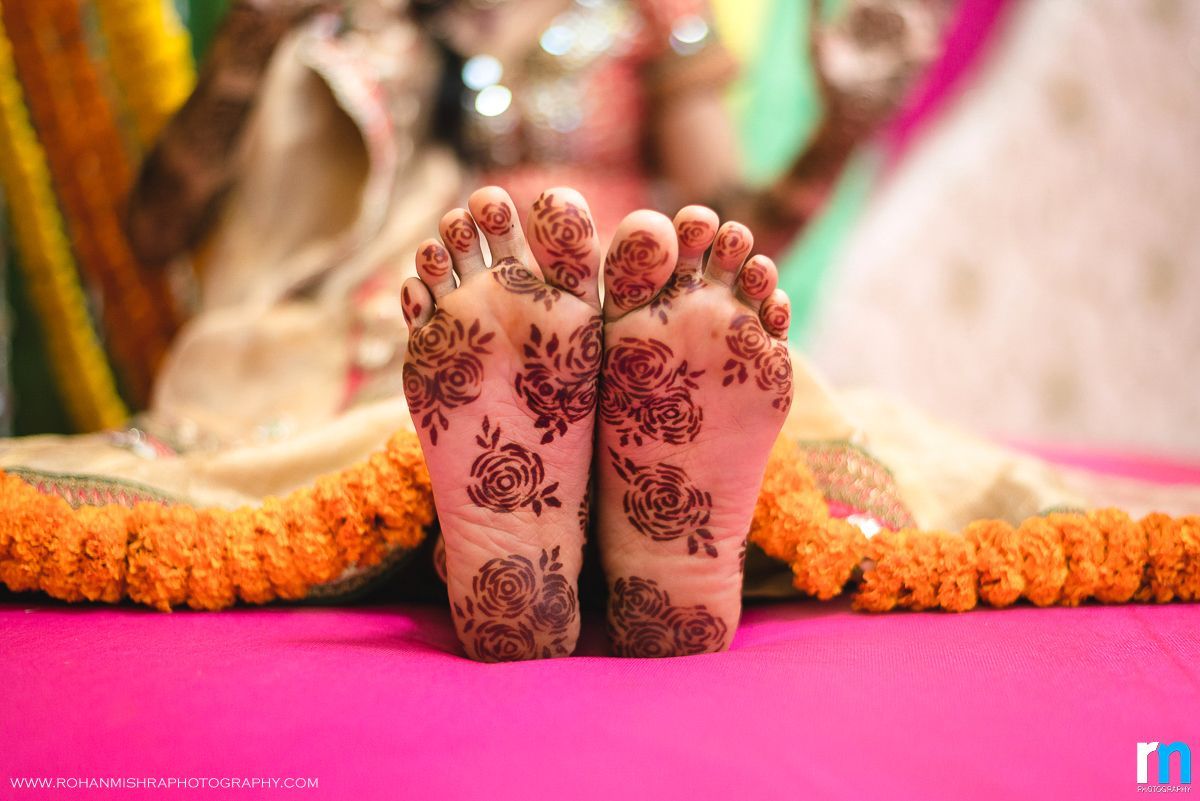 Image via: Artcapture Productions★ 4.5 ; Rohan Mishra Photography
If you think that you can pull off the back beet mehndi design comfortably and well, then you might as well try back feet mehendi for legs like this bride has tried!
Traditional Brides With a Modern Twist
1. Stunning Elephant Motifs!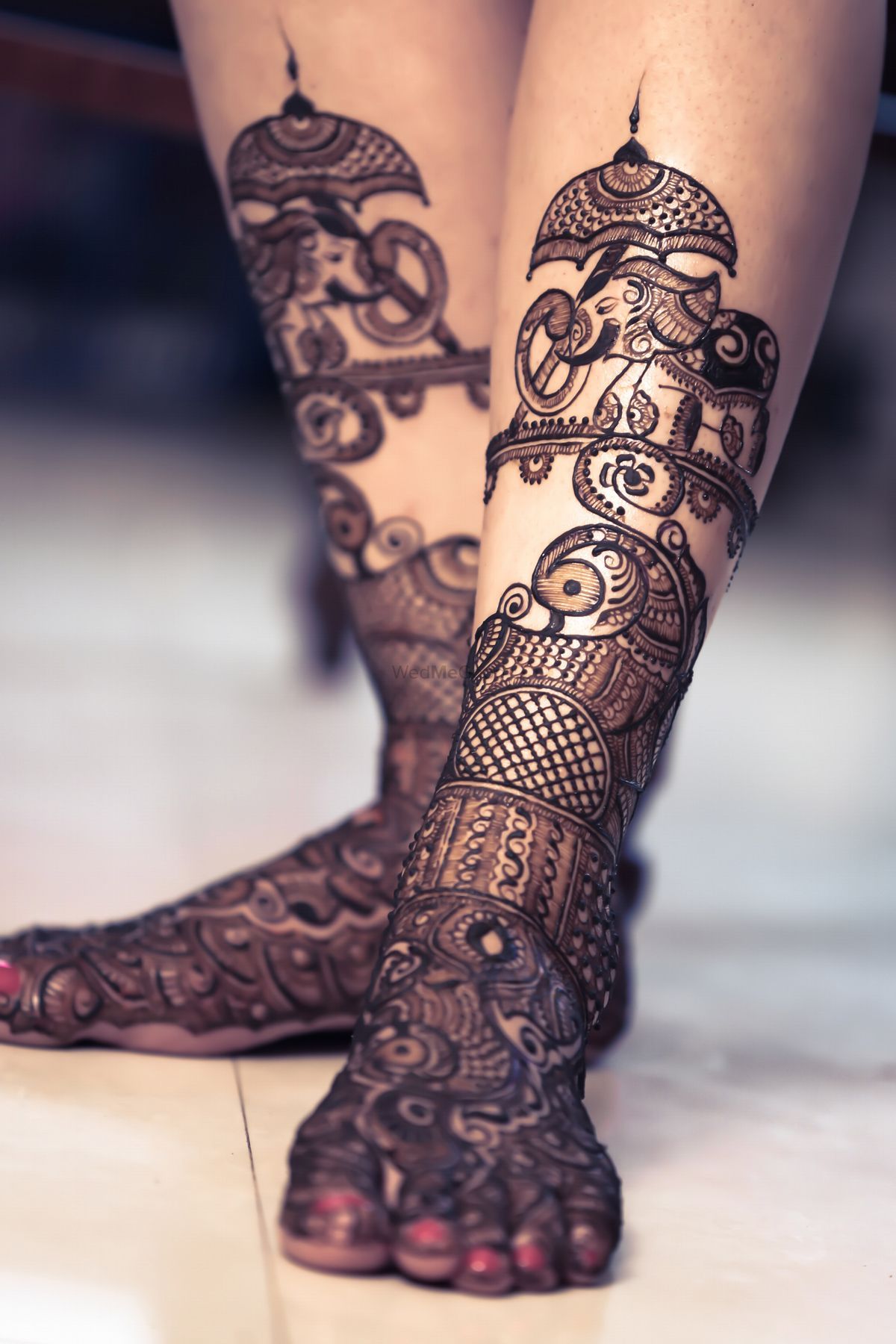 Image via: Israni Photography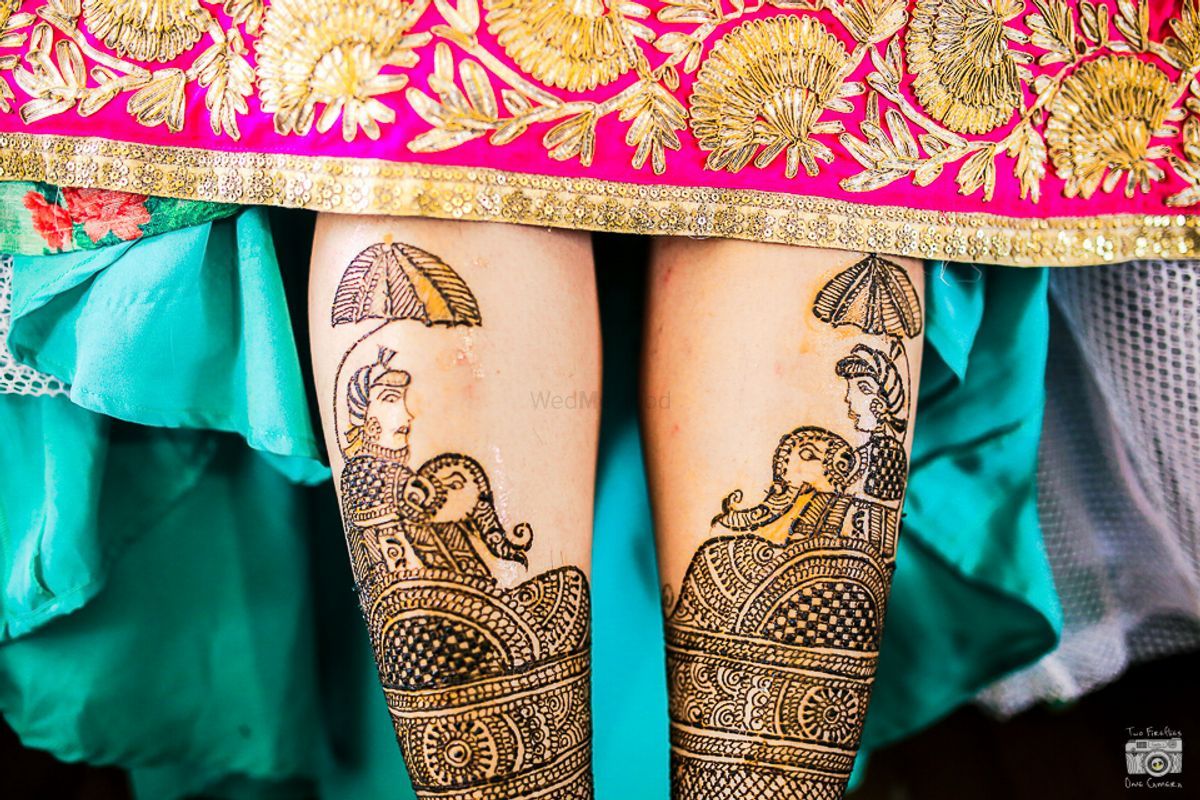 Image via: Fireflies By Priyam
Elephant motifs on feet are quite in trend these days and you can totally rock them on your feet for your mehendi ceremony!
2. Pretty Lotus Motifs Patterns for Brides-to-be!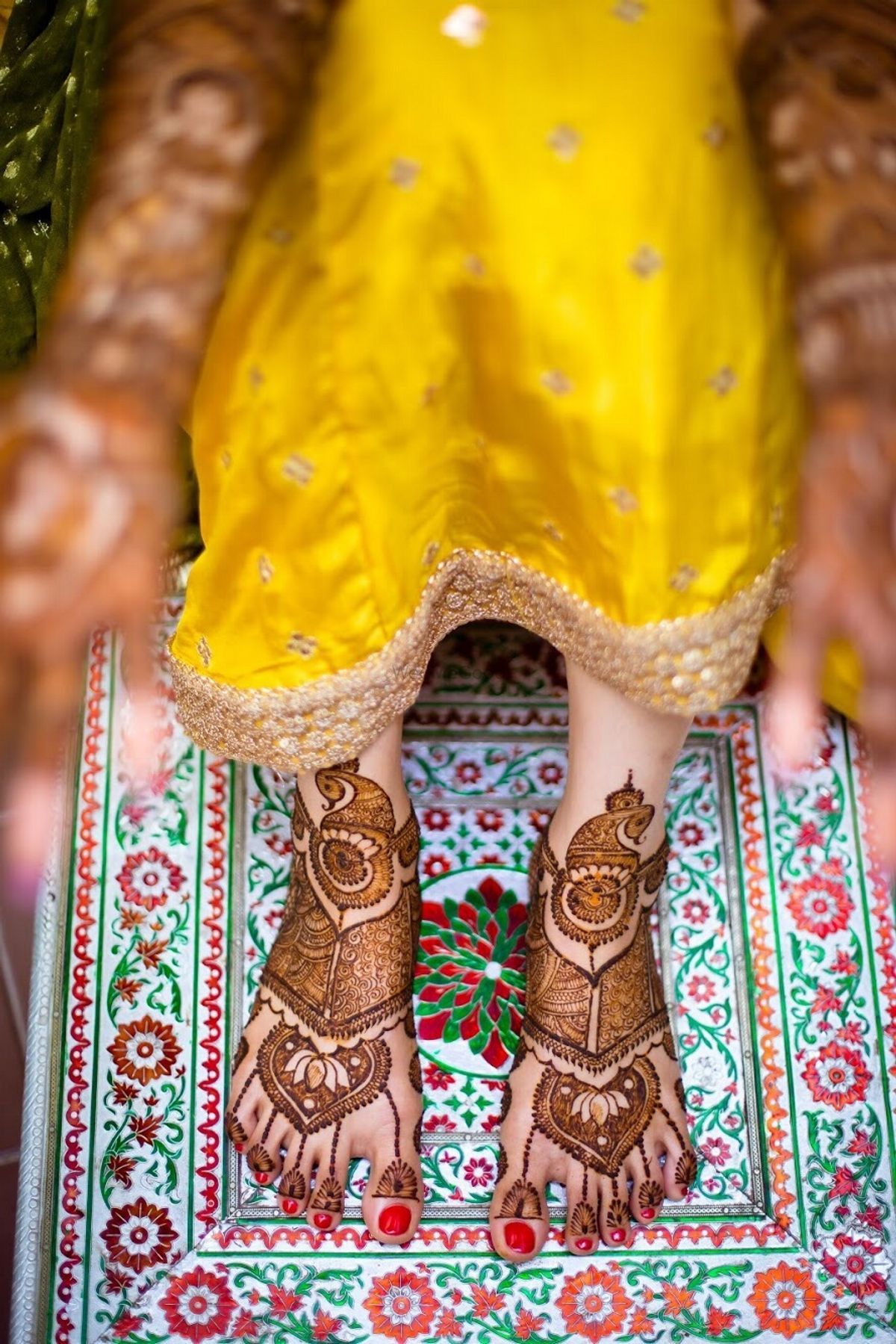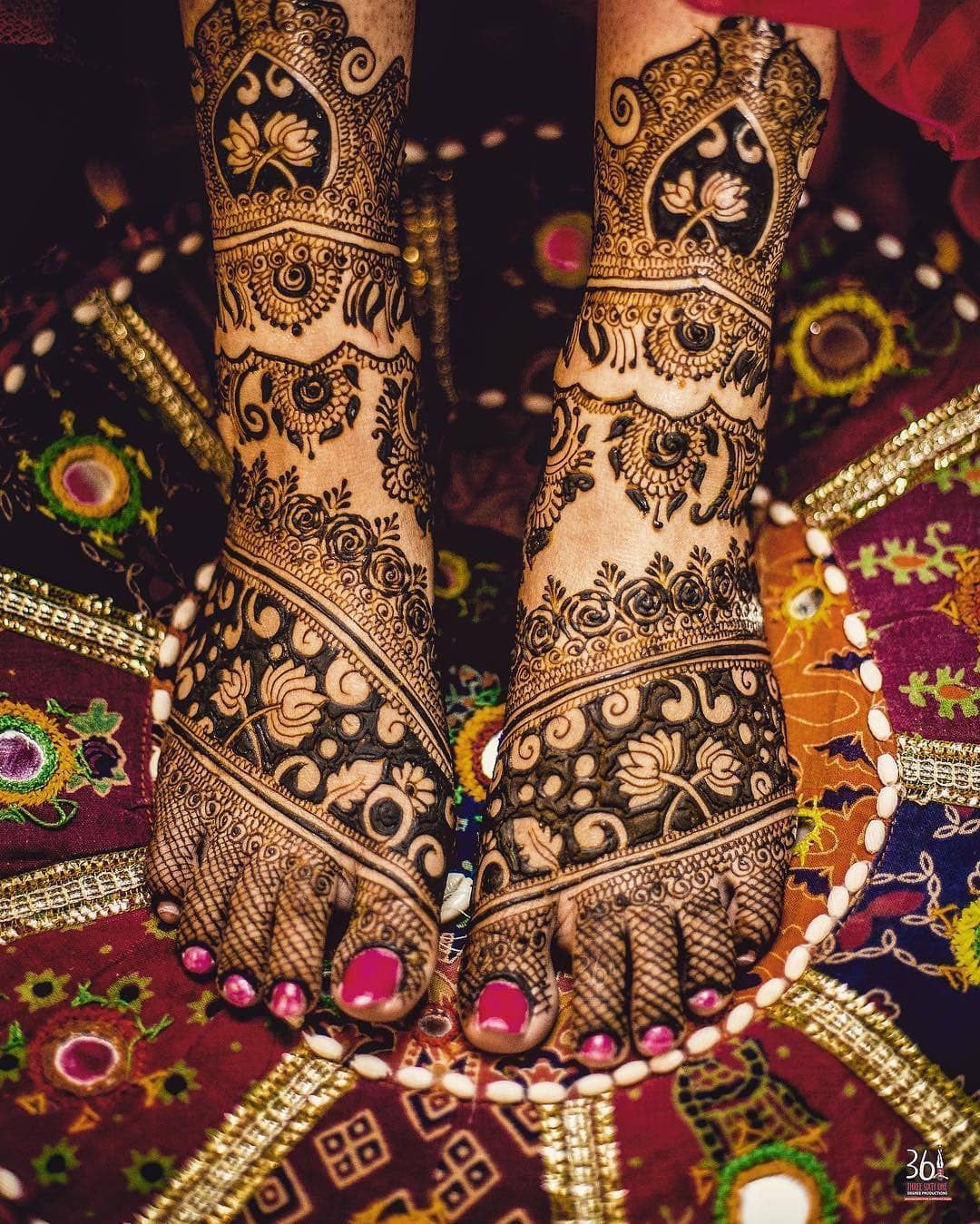 Image via: Preach Art ; 361 Degree Productions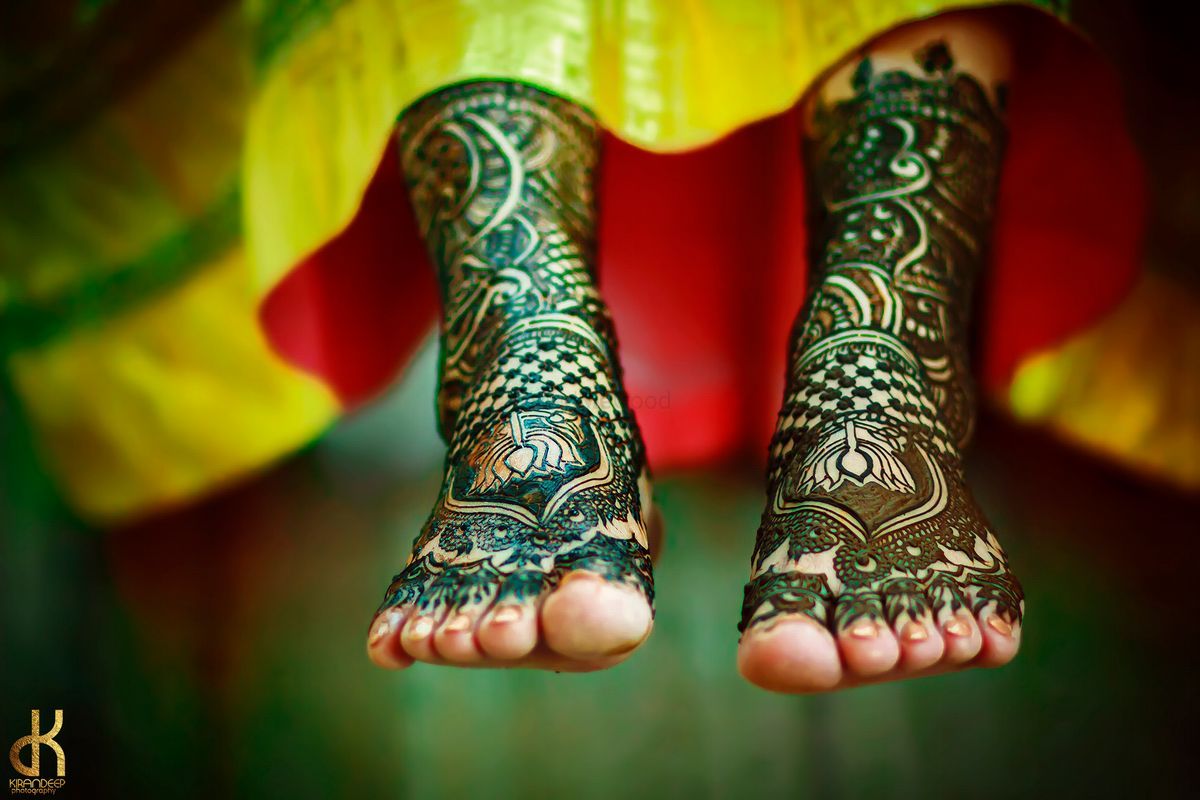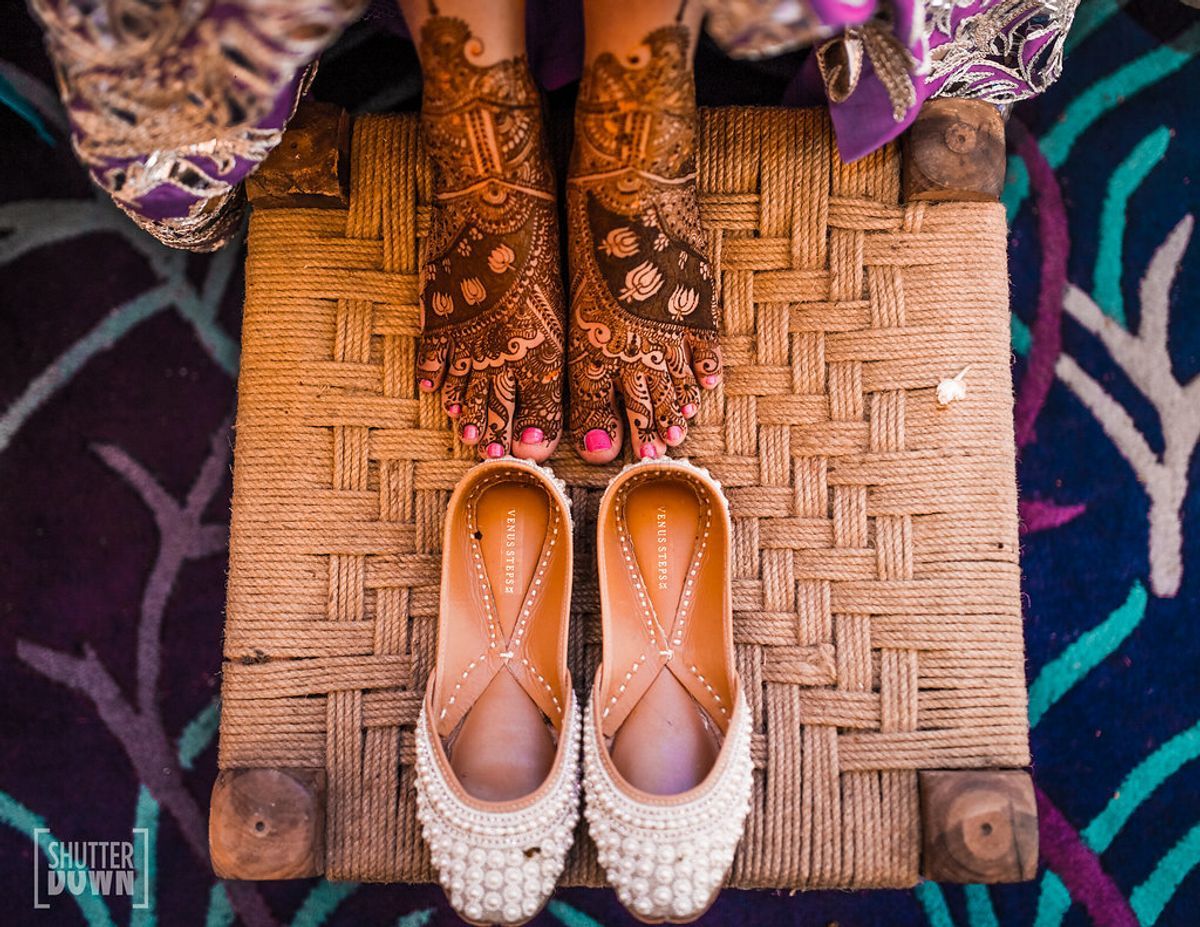 Image via: Kirandeep Photography ; Shutterdown Photography
Lotus motifs as big patterns is also a plus and you can totally kill this for your leg mehndi design too!
Still, Need Looking for Some #Unique patterns and Mehendi Styles? Well, We Have More For You...
1. Half Mehendi is Totally Different. Don't You Agree?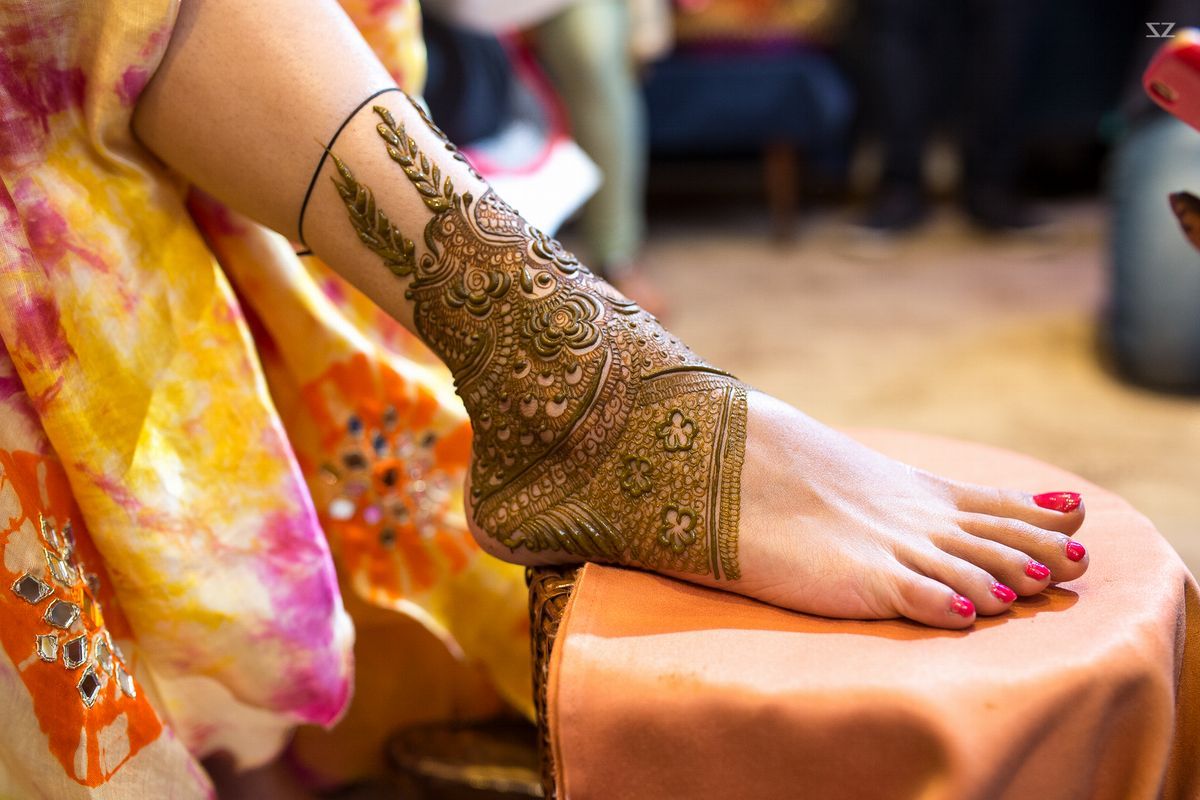 Image via: SZ Photo Films
2. Stunning intricacies with Shading!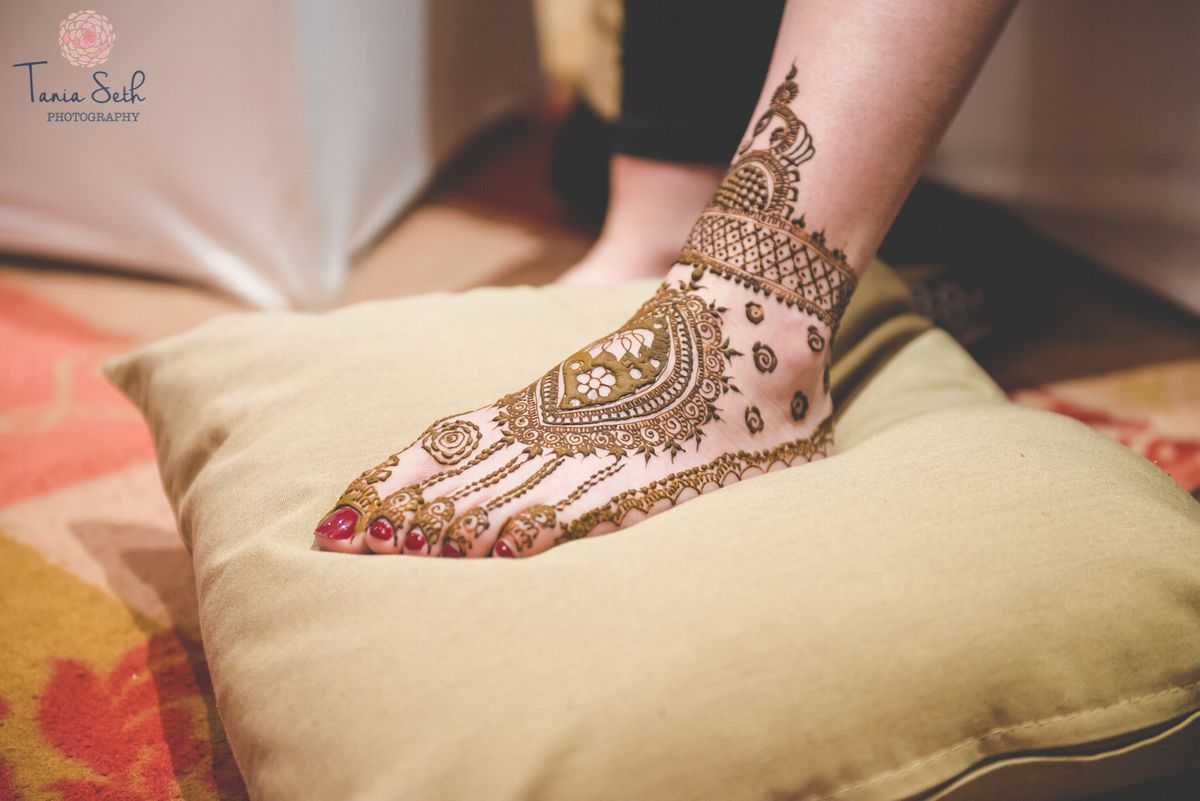 Image via: Taaniyah Seyth Photography
3. Simply loving the intricate details of leg mehendi design!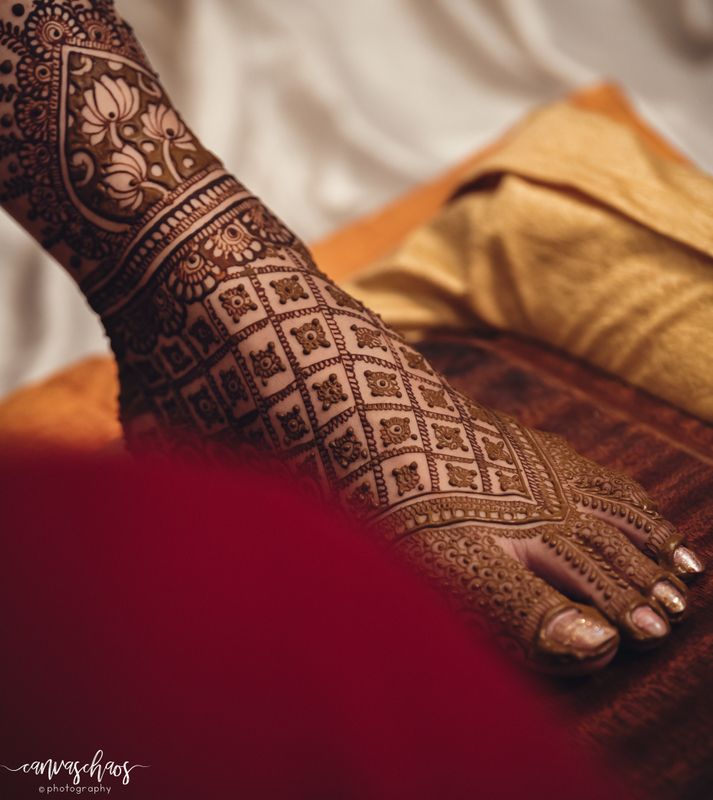 Image via: Canvas Chaos Photography
This mehendi with the little square boxes looks simply beautiful. With the usual patterns on the outer side of your feet, it makes this design look one of a kind!
4. Various patterns included in your mehendi design for legs? Hands go all the way up!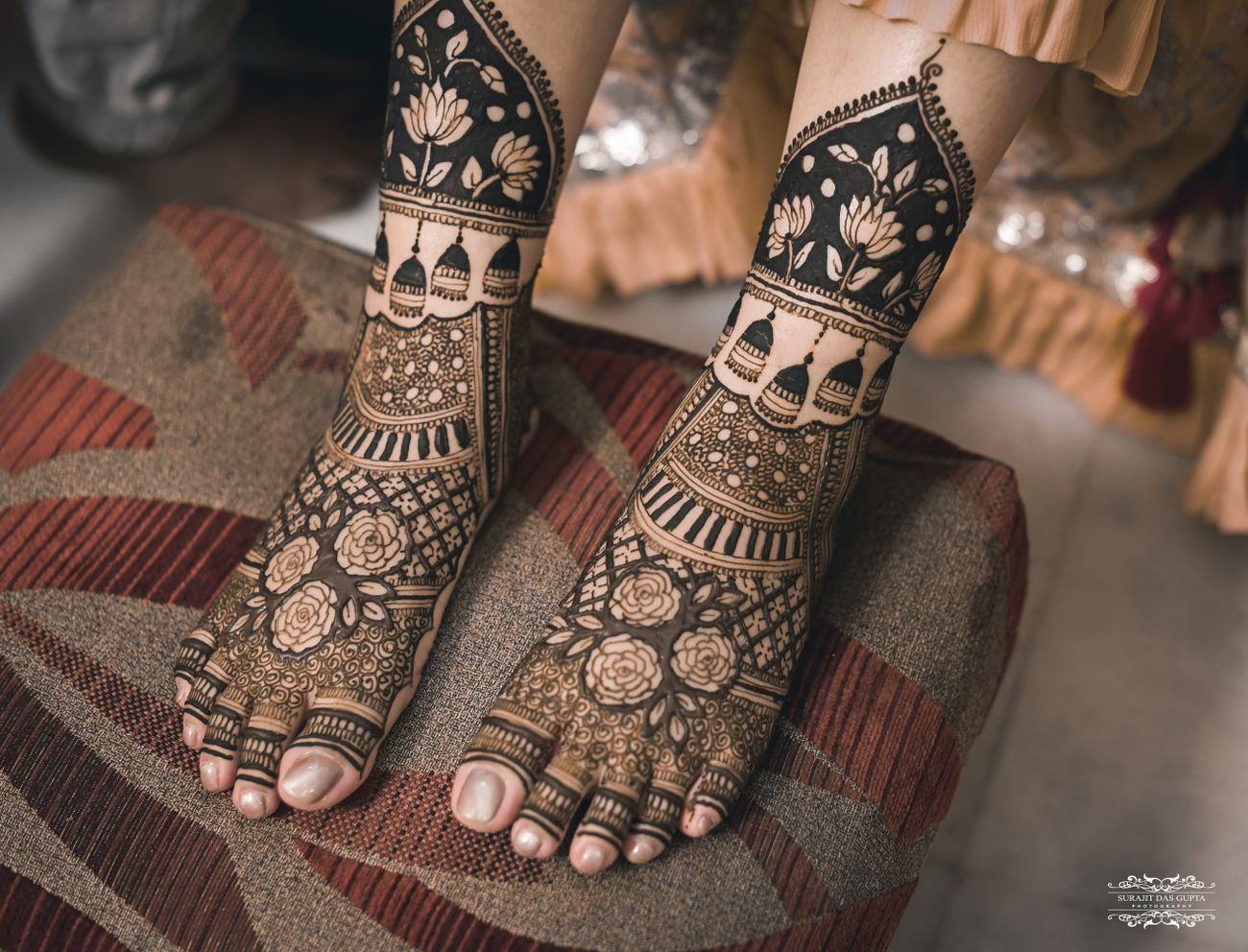 Image via:Surajit Dasgupta Photography★ 5
This gorgeous pattern filled with not one but many details gives us another idea to add little flowers with danglers including intricate details is nothing but a heads up from us.
5. Simplicity can be the key...even with your mehendi design on legs!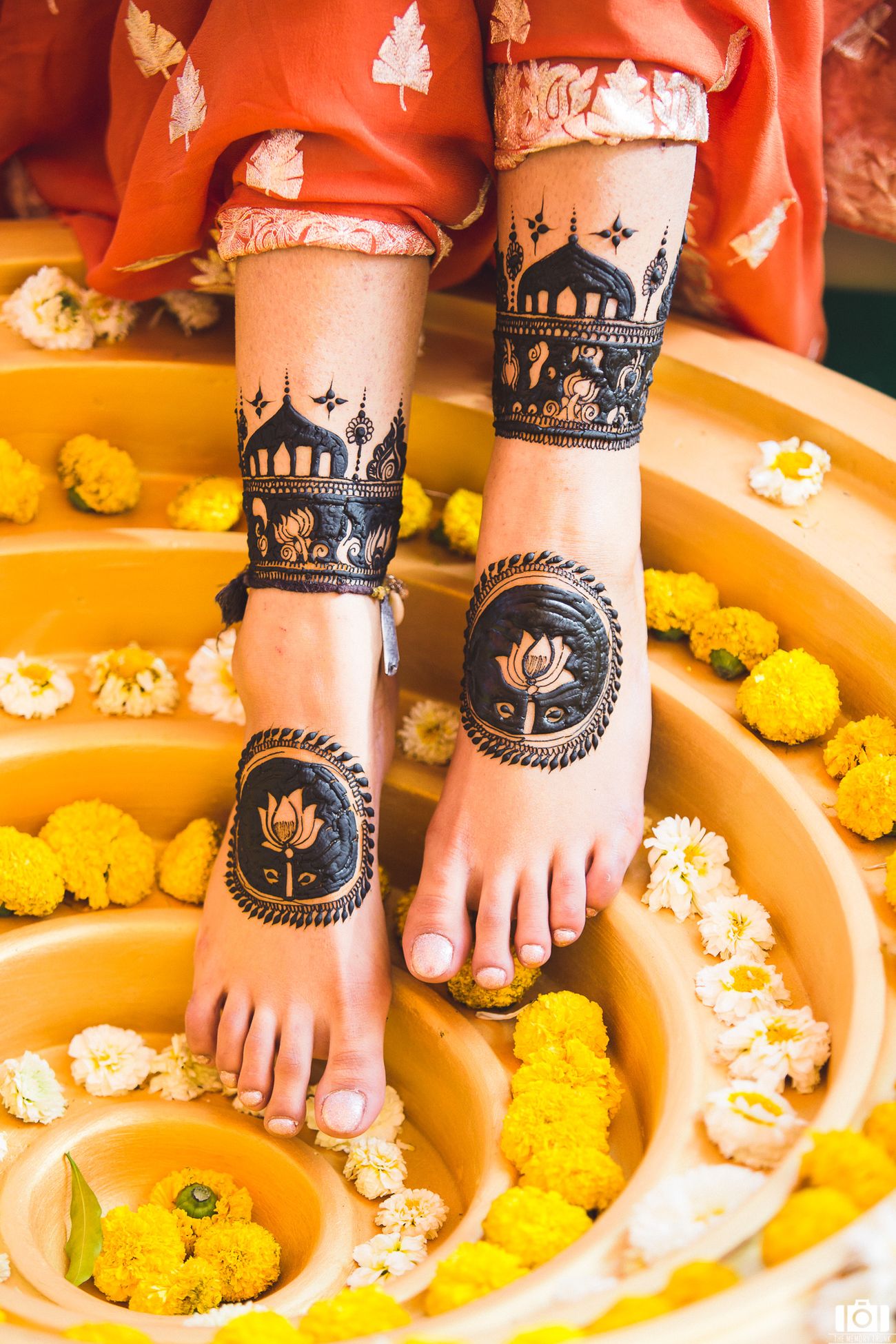 Image via: The Memory Trunk★ 4.9
Want to go a bit lowkey with your mehendi? Try these bold designs just over a patch on your feet which definitely makes it look bride worthy.
6. Yet another minimalist design for your leg mehendi that you can absolutely consider.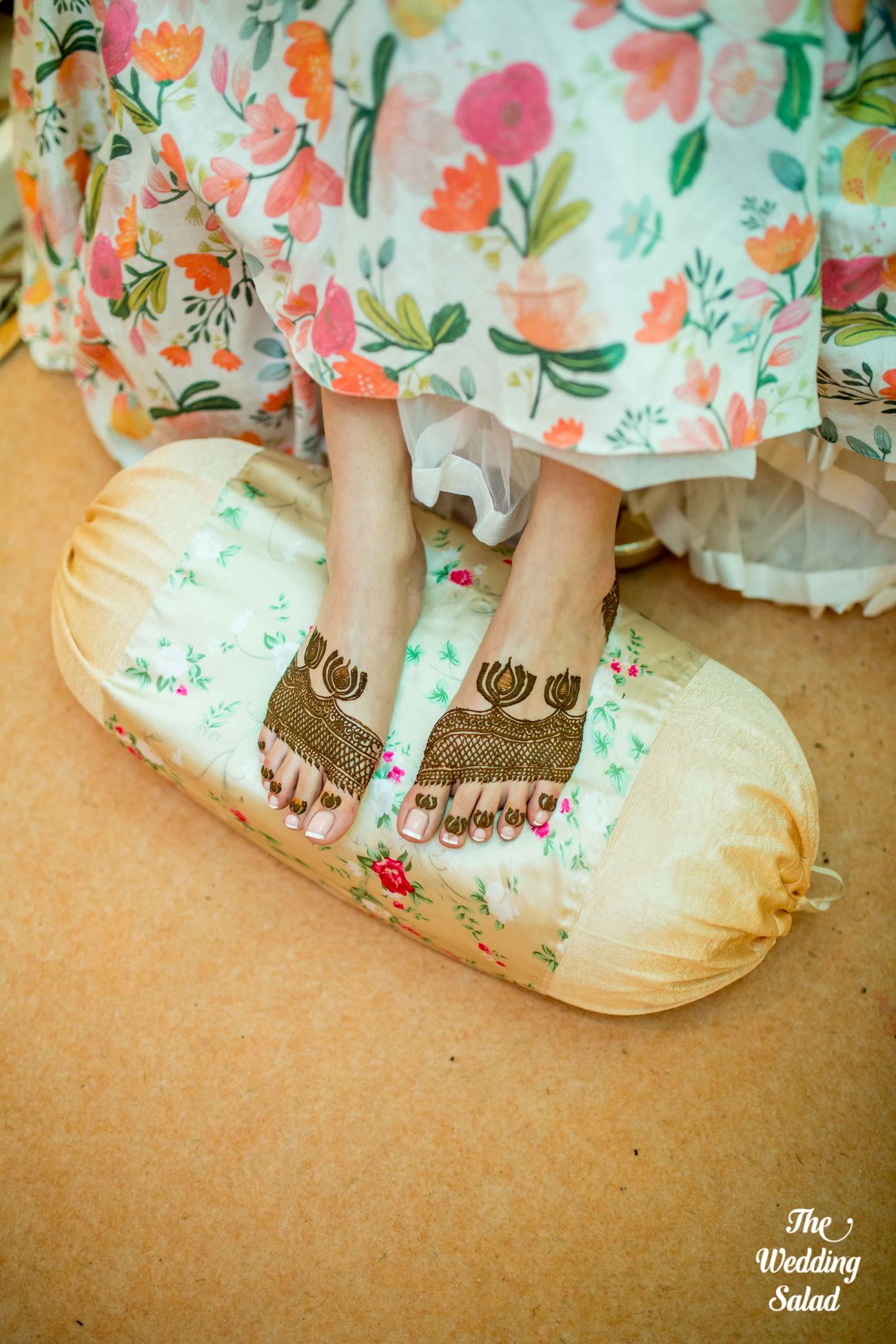 Image via: The Wedding Salad★ 4.9
A little on the sole, a little over the toes with big motifs going on top, this design can be one of your choices if you are looking for a simple leg mehendi design.
7. We're simply in love with this extravagant leg mehandi design that all brides should add this to their list of designs.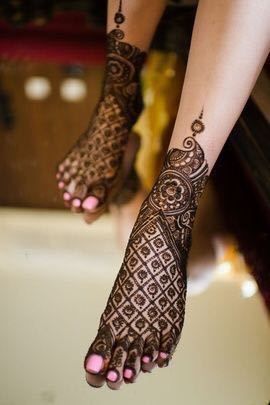 Image via: Hari Om Mehandi Artist★ 4.9 t
The detailed design of this picture is just eye soothing, every bit of it just falls right in place and together making it look astonishing.
8. Bold and beautiful is what this leg mehandi design defines...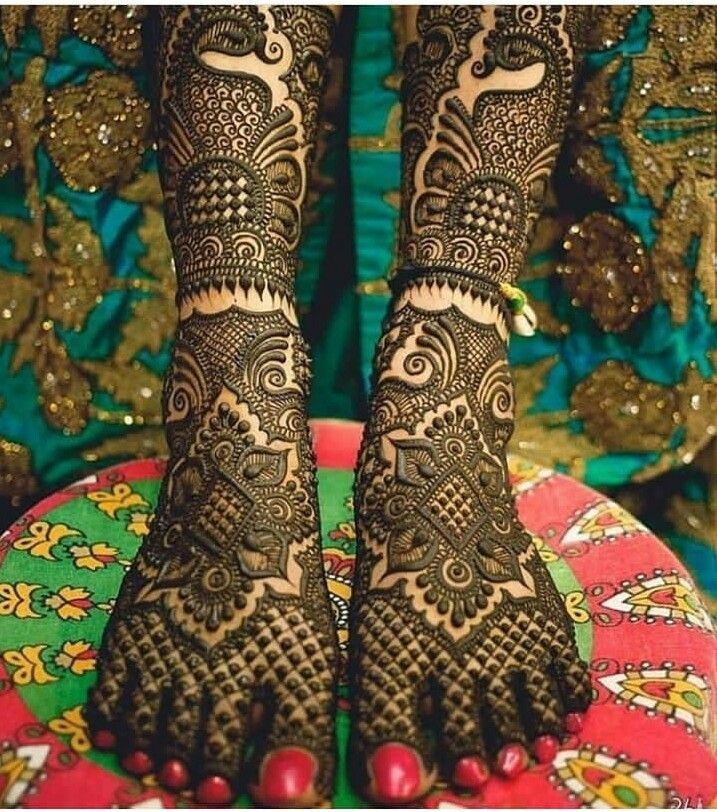 Image via: Raju Mehendi Artist GK★ 4.8
A traditional leg mehendi design which consists of big motifs and patches covering the whole foot, just combining with each other without showcasing any disturbance or noise. In simple words, just like it's meant to be!
9. Want to go way simple with your mehandi design? Here's what we have for you!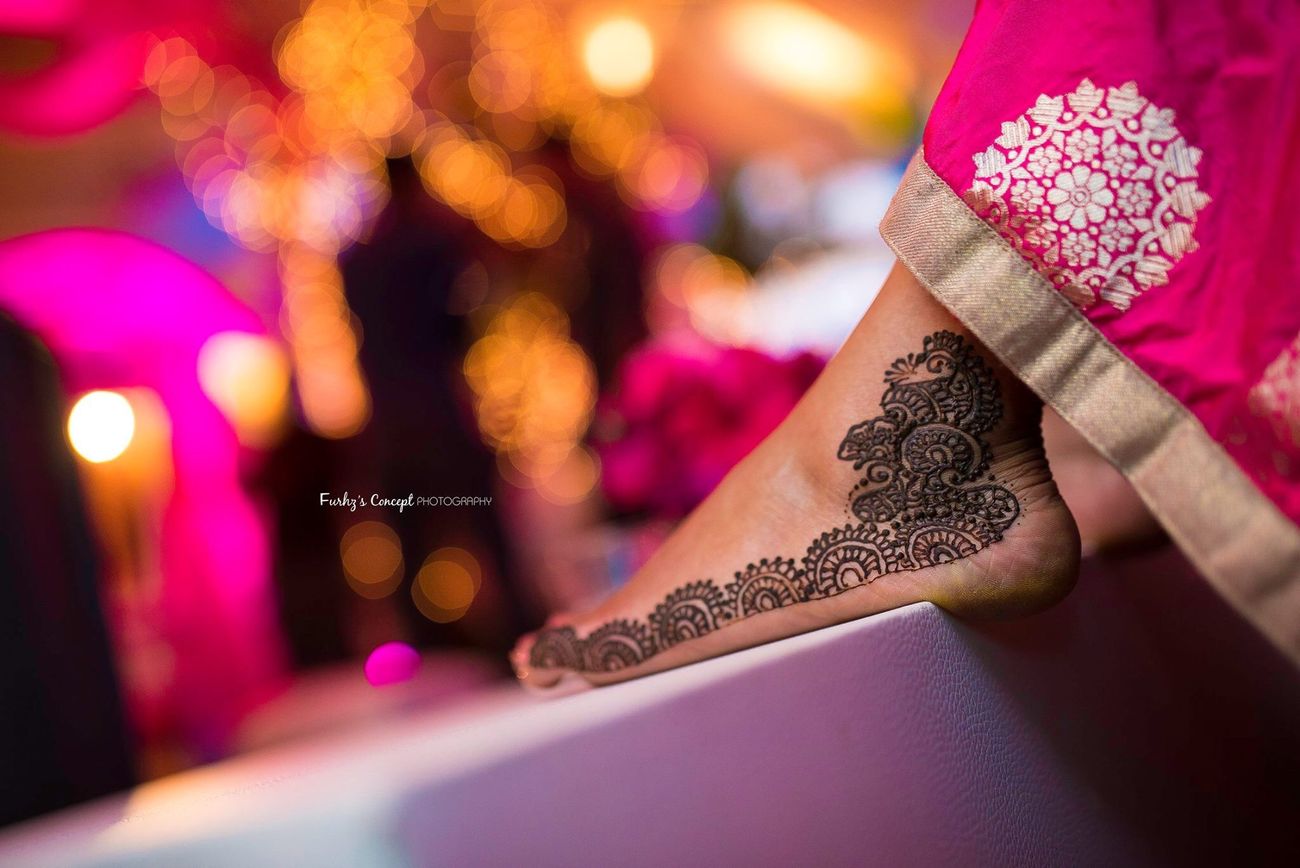 Image via: Furhz's Concept Photography★ 5
It is auspicious and a must for a bride to get her hands in the mehendi. But we do understand if you like to keep it simple which is why we are here for your  rescue. This borderline over the feet is considered to be as simple as it can get yet looks beautiful.
10. Go modern with your mehendi design for legs.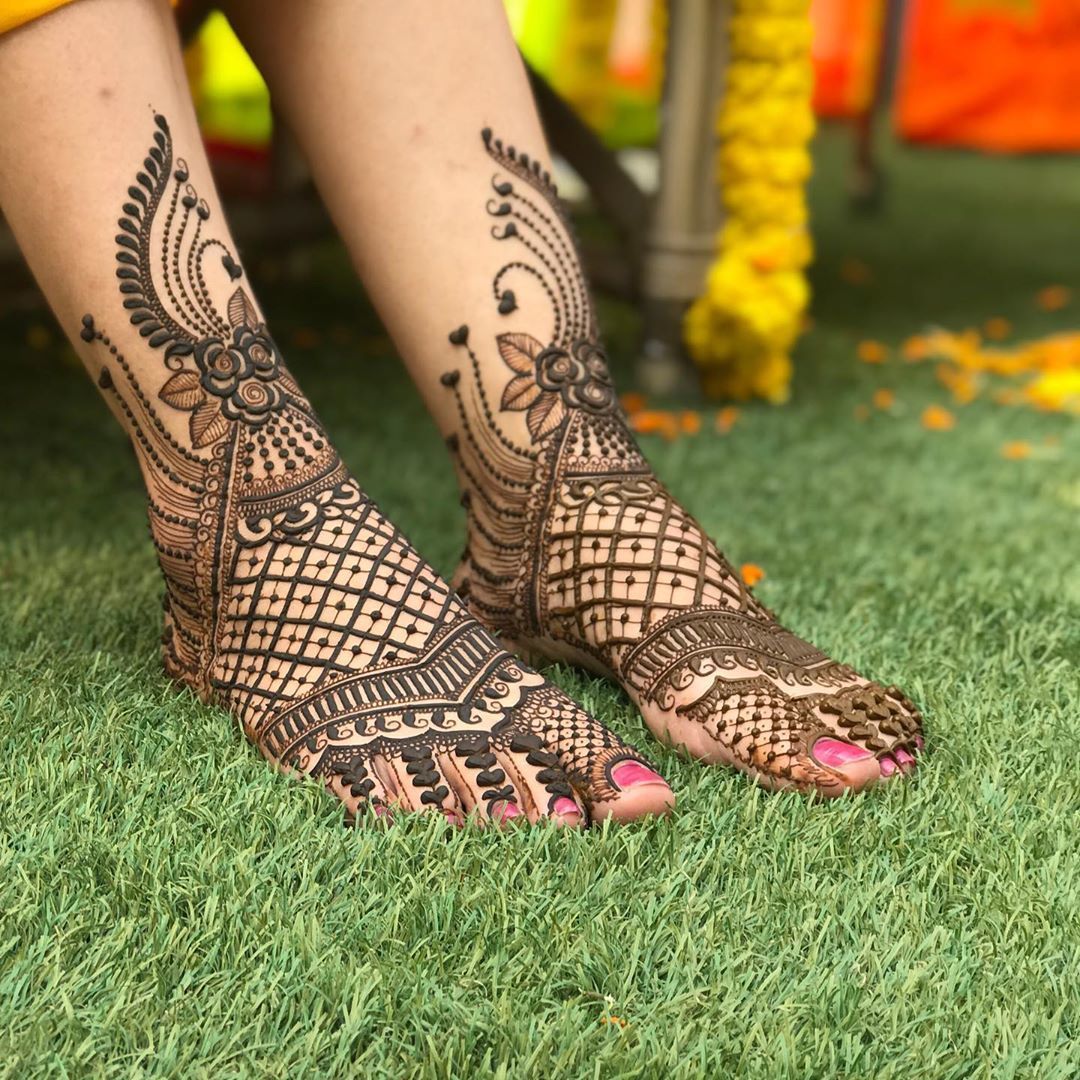 Image via: KP Mehandi Art★ 2.8
You tend to get too tired after looking at the same traditional designs over and over again. So we have a beautiful modern leg mehendi design just as you would prefer. A mix of geometrical design that goes immensely well with the flowers, dotted lines and many more!
11. We're loving all these upcoming modern leg mehendi designs for all the modern day brideys out there!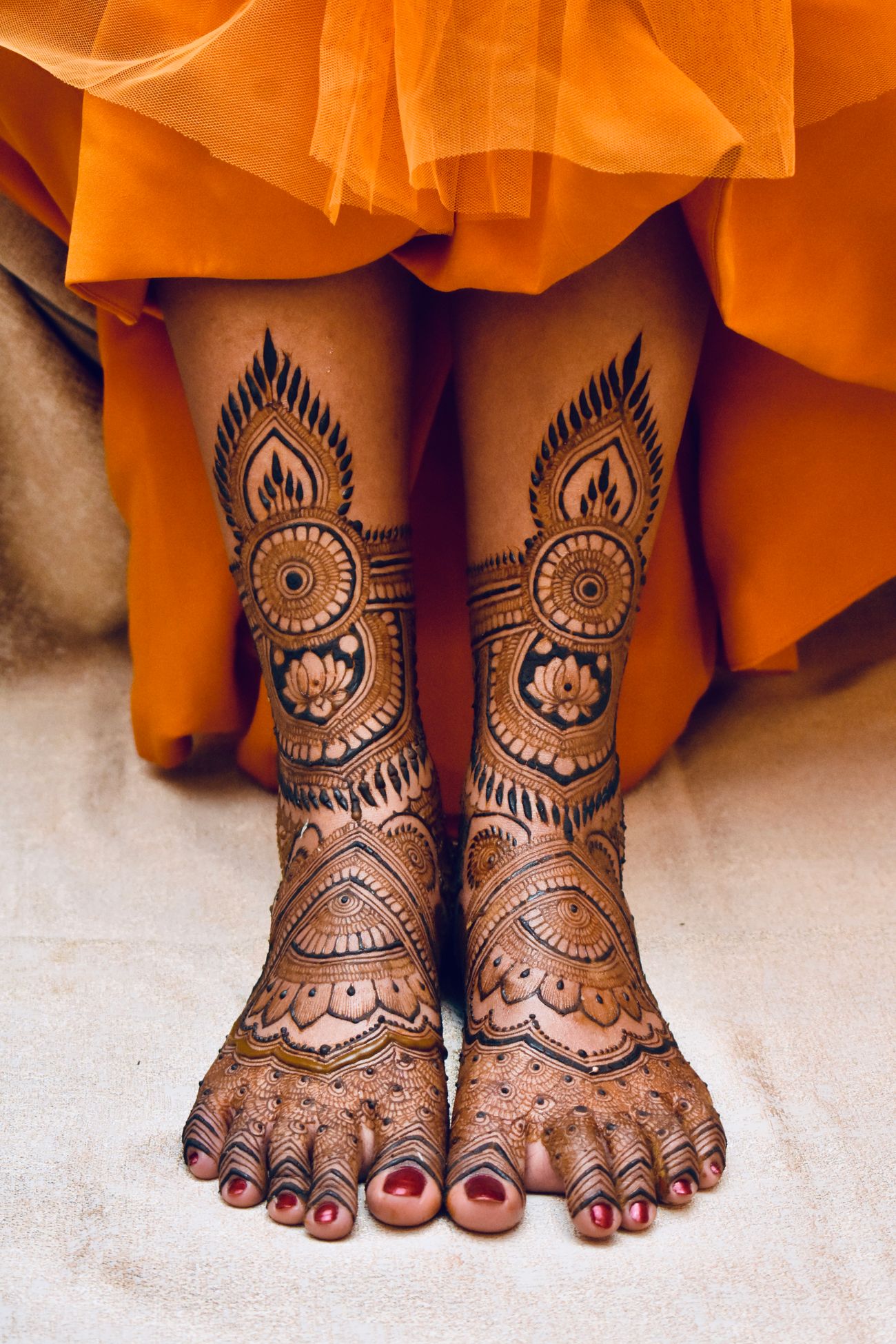 Image via: Pushpa Mehndi Arts★ 4.8
A picture where we see nothing bold but slight strokes that go all the way up your ankle..which can be a lot for your feet but does not seem to get a lot here in this picture. The slight bold lines covering different patches simply enhances the leg mehandi design all together.
12. Swirls and circles and peacocks are all what we want...but combined into one? That's something amusing!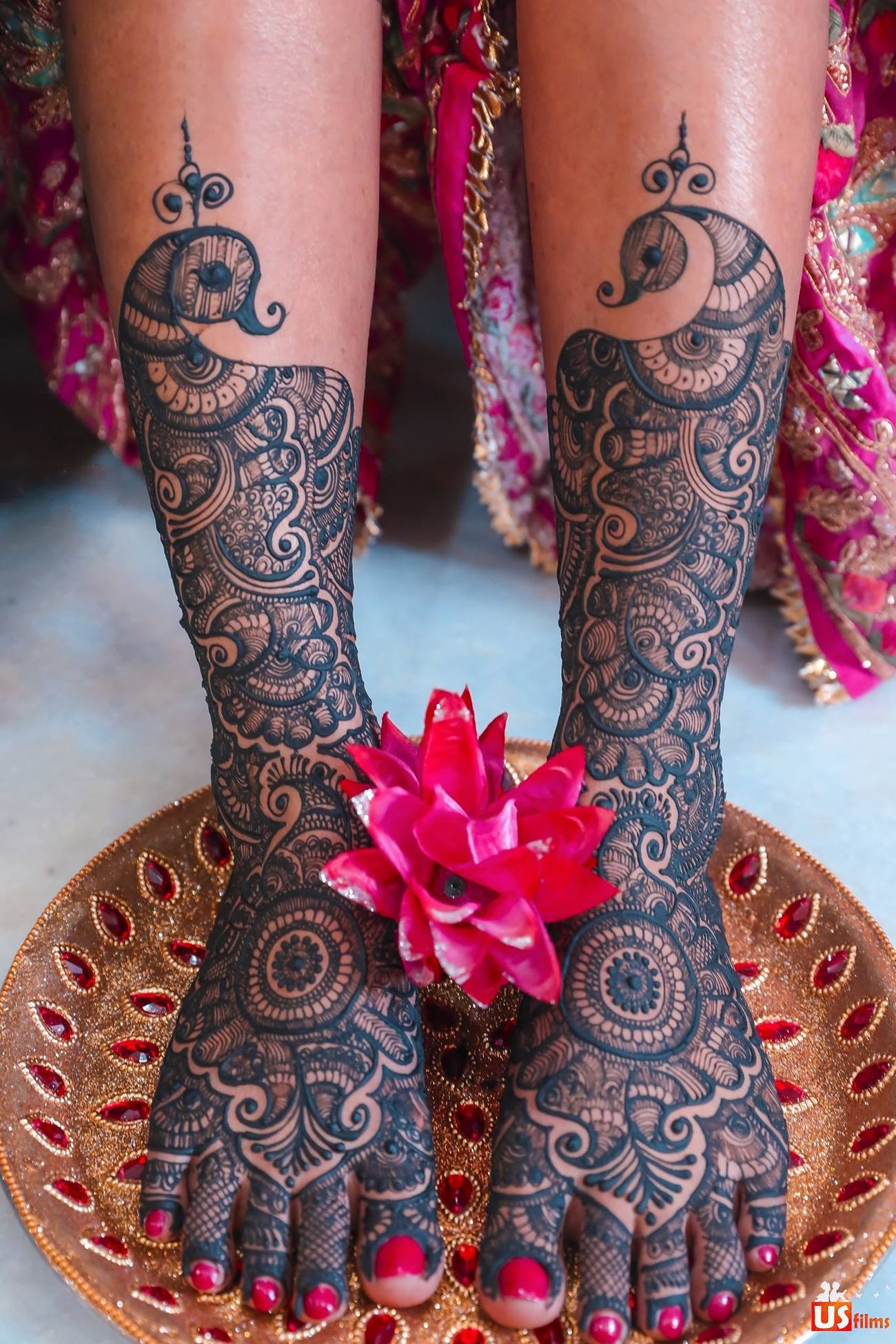 Image via: US Films★ 4.6
This bride here absorbed all the designs and combined it into one. The way those bold peacocks up on her leg look so attractive. Definitely a tedious job to sit for those long hours but after seeing this alluring design, it seems all worth it.
If you are a bride who prefers minimal mehendi , then do check out these 20 minimal mehndi designs for your feet. Dont forget to have a look at these gorgeous mehndi design ideas and inspiration!
 Aren't these feet mehendi designs mind boggling? Which one will you prefer for your wedding?