20+ Minimalistic Mehndi Designs For Your Feet!
BY Apoorva | 21 Apr, 2021 | 43338 views | 5 min read
Minimalism is in with brides! While some brides opt for knee length designs, there are some who opt for minimalistic mehndi design. Most brides don't want to sit for 6 hours on their own mehendi day and miss out on all the fun or simply because they love simplicity. There are so many bridal mehendi artists across the world who do stupendous work even with minimal designs. We rounded up minimal yet the most pretty looking mehendi designs for your feet!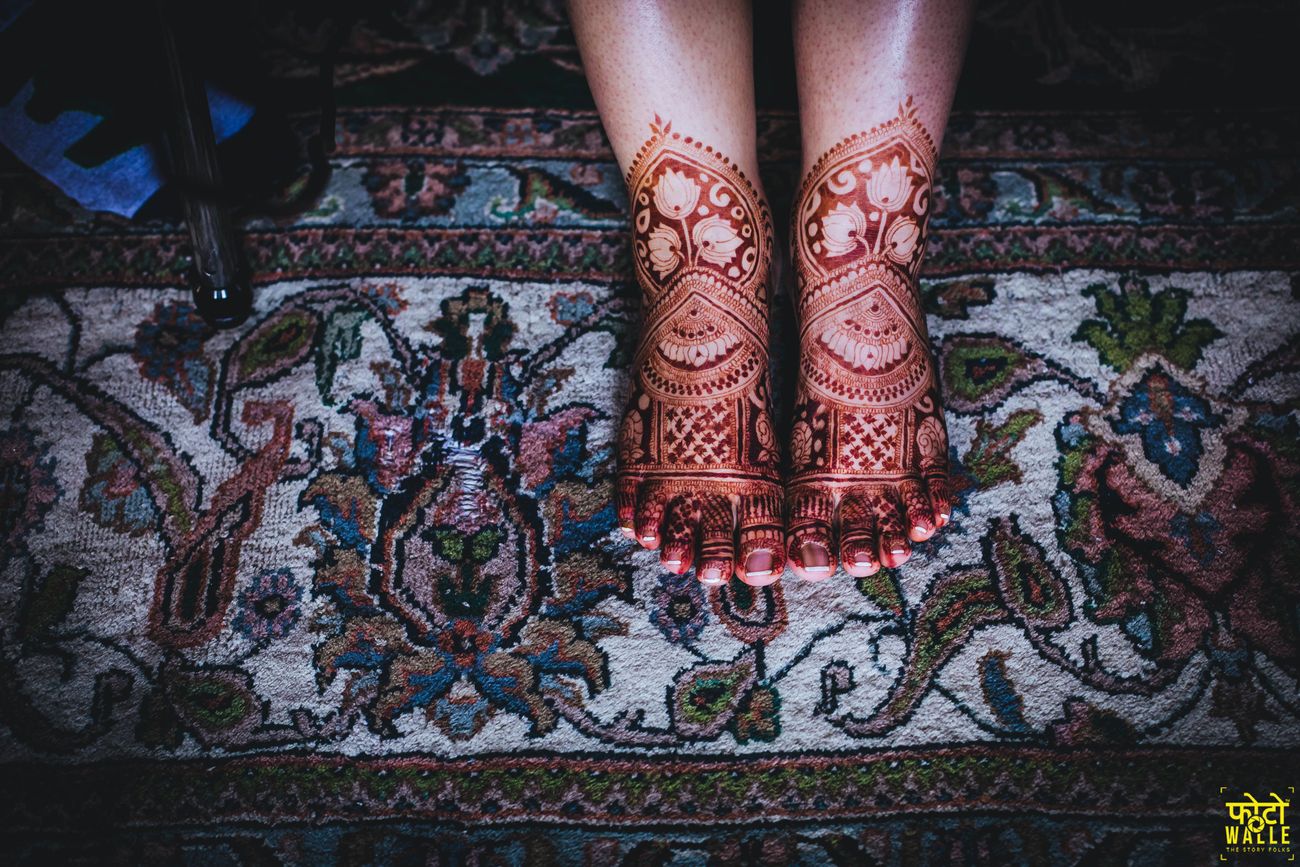 Image via Fotowalle - The Story Folks★ 4.9  , Mehendi by Shalini Mehendi Artist★ 4.6
Yes, this is perfect for all the minimal mehndi design lovers. With all the intricate motifs on the toes is surely our personal favorite!
A beautiful modern meets traditional minimal design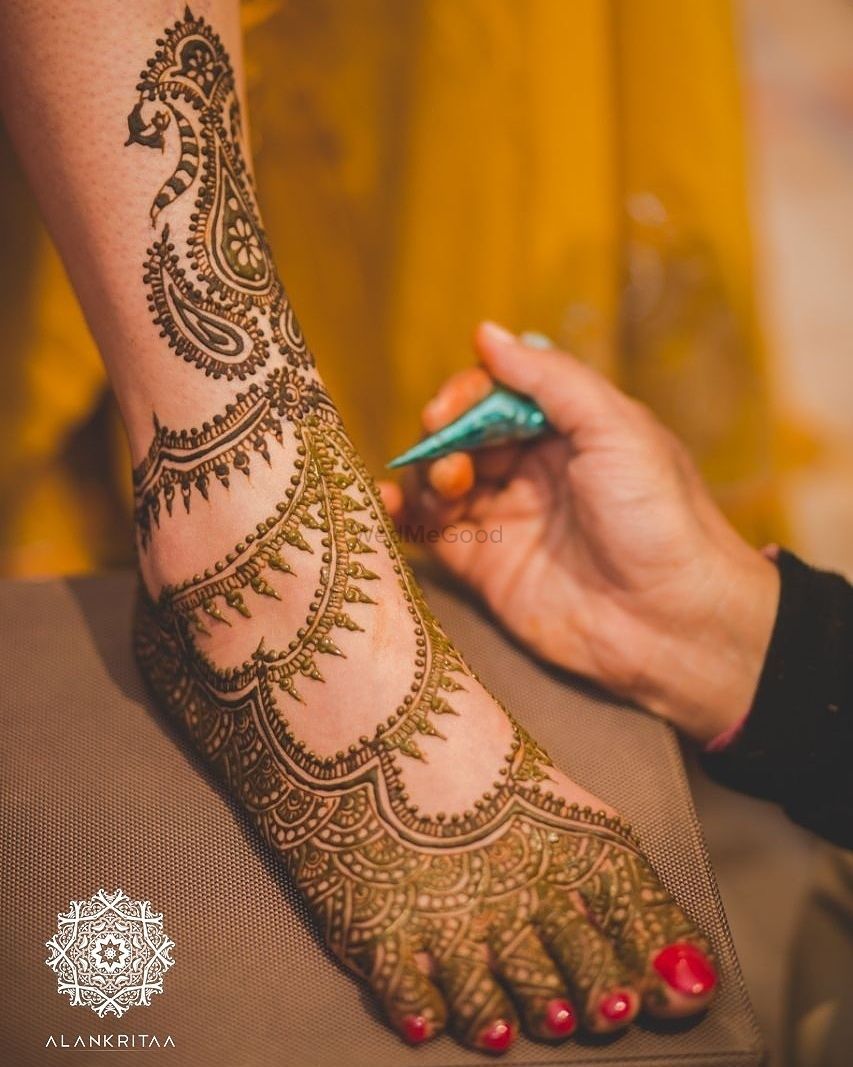 Image viaAlankritaa★ 4.9
As a fusion can never go wrong similarly in this case, one can never go wrong with the minimal mehndi design on feet.
Jaali on the toes with simple floral design? Yes!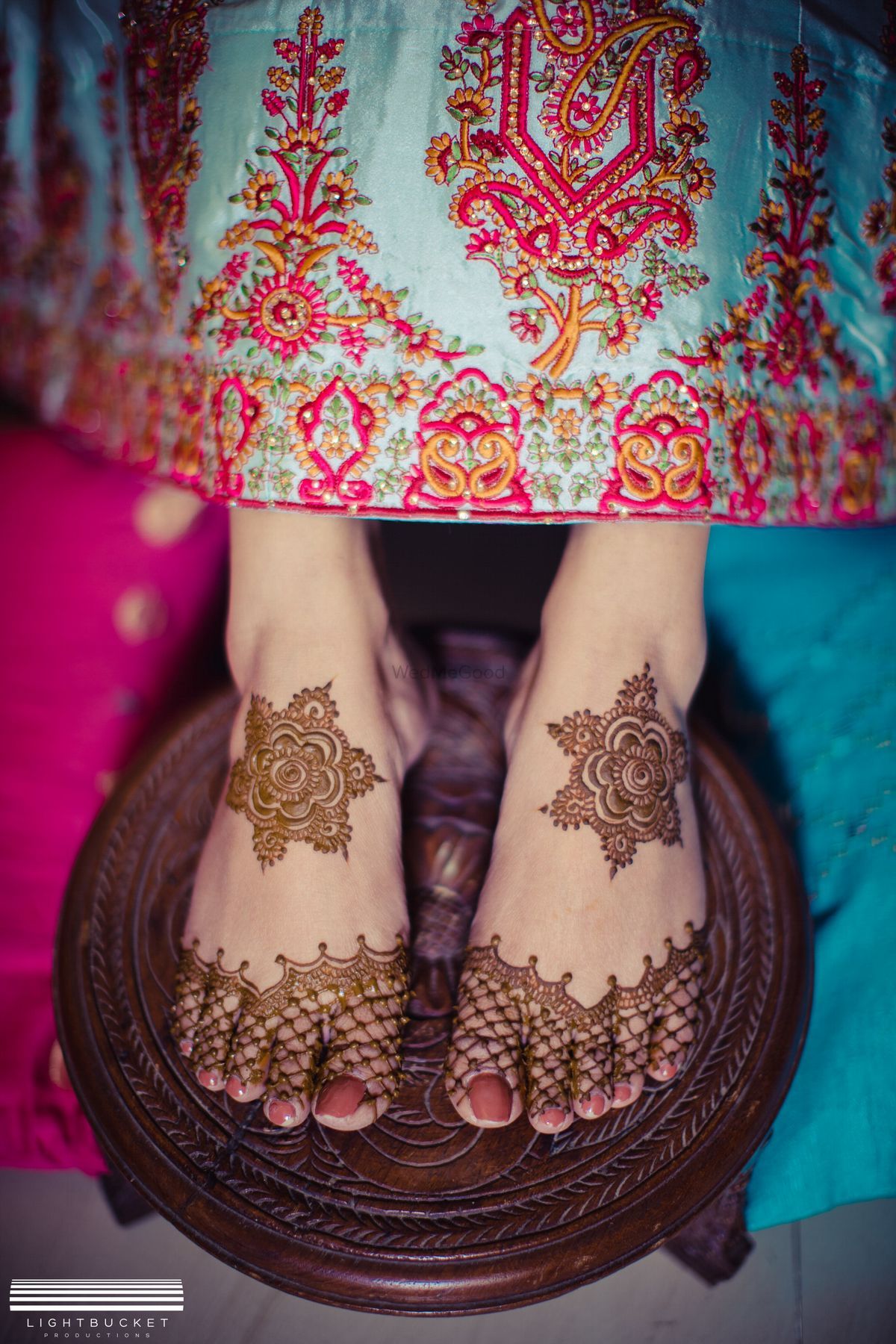 Image via LightBucket Productions★ 4.9
A big yes to minimal foot design mehndi with a single flower in the middle. With jaal mehndi art on the toes can elevate the bridal mehandi.
Minimal mehndi design on her toes!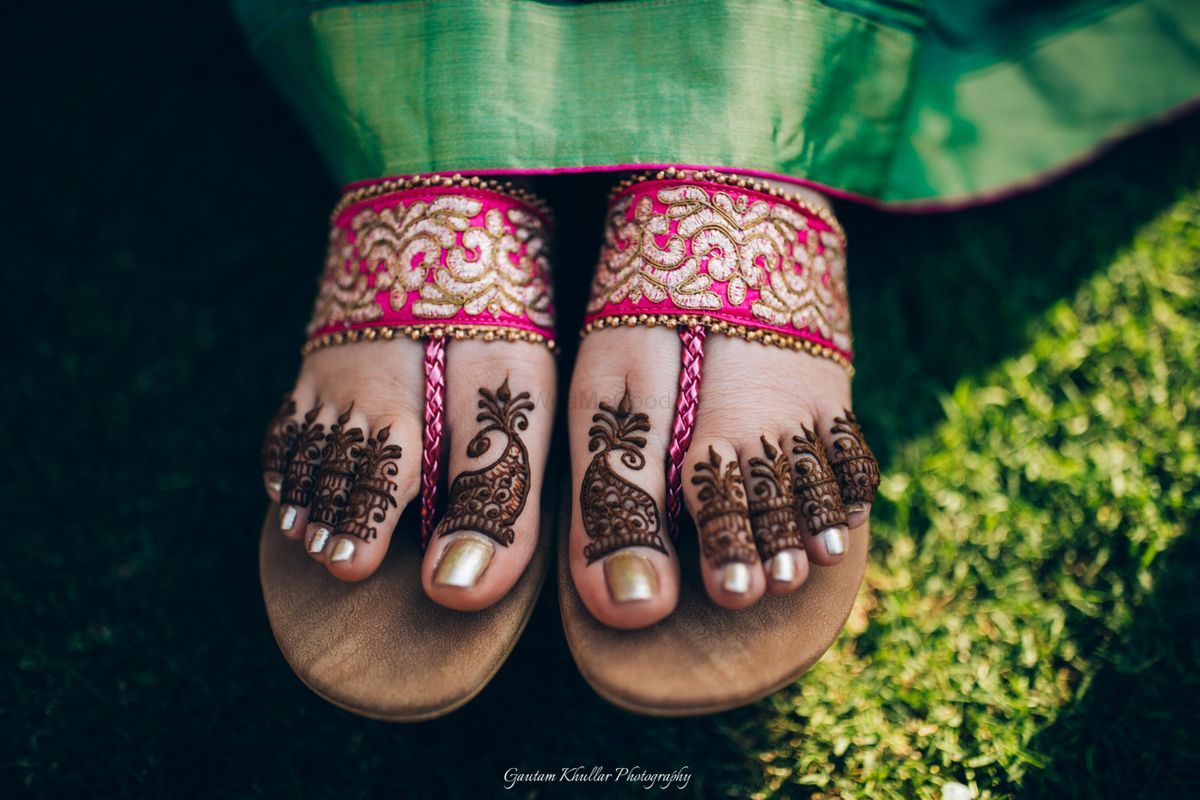 Image via Gautam Khullar Photography★ 4.8
If you just love accentuating your toes then this simple easy foot mehndi design is just for you. Keep it as intricate as you want and see how it catches your eye!
Want to be unique? Apply a fun design on the soles of your feet!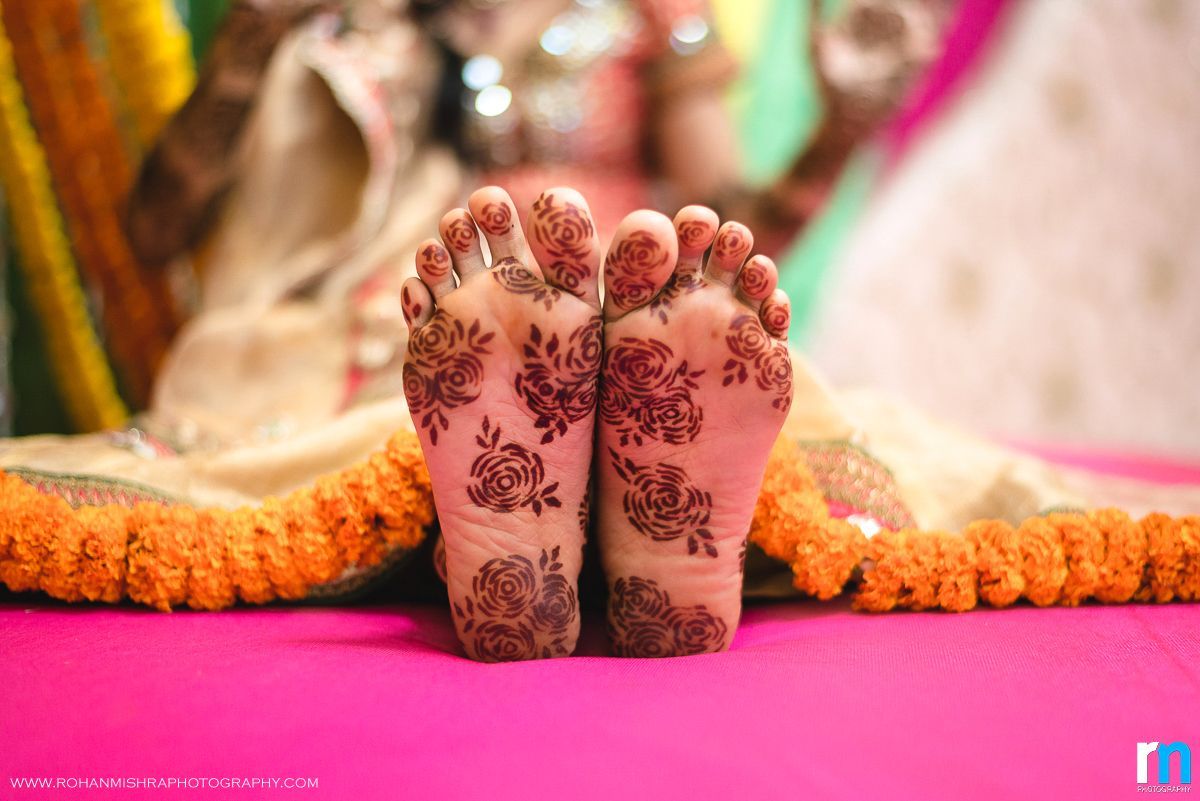 Yes, minimalist feet mehndi design on your sole can totally be the real deal! Don't trust me, try it yourself!
This simple Arabic design is so beautiful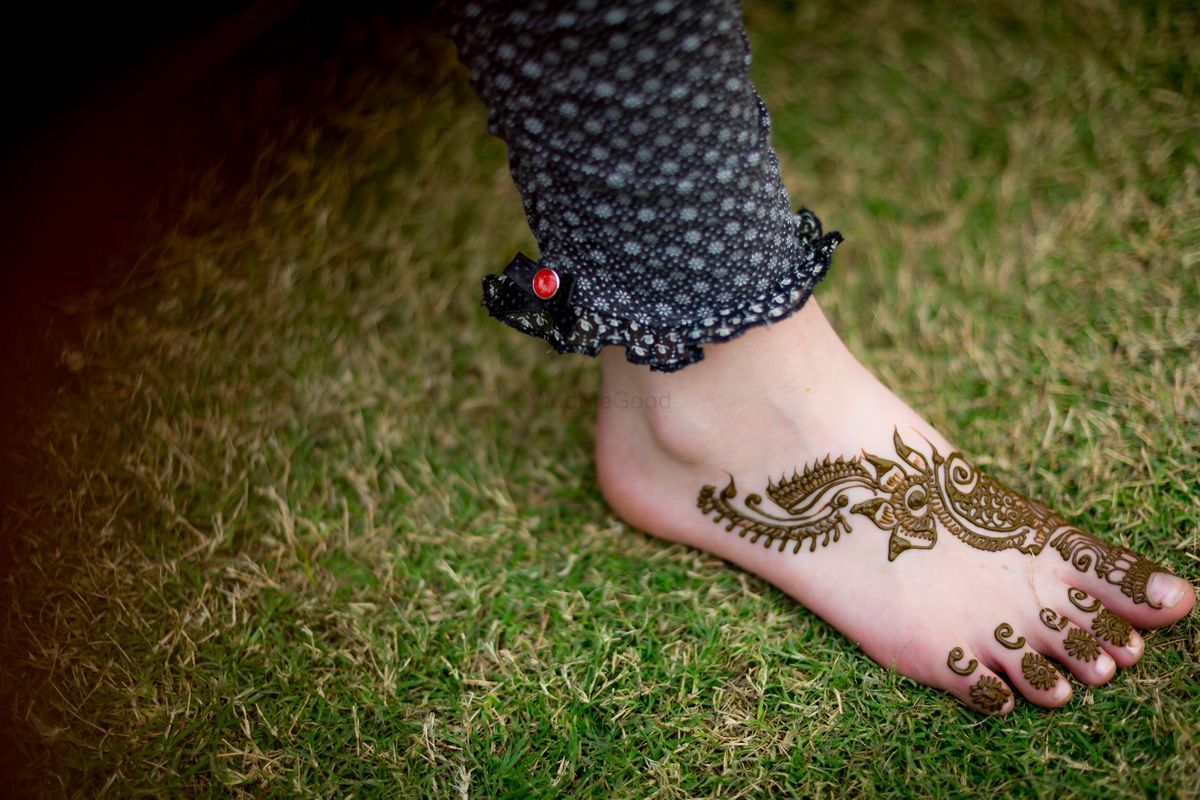 Image via Black and White★ 5
Arabic mehandi designs are already our favorite but giving it a minimal touch can upgrade your mehndi game.
Toes +simple mehndi design = Stunner!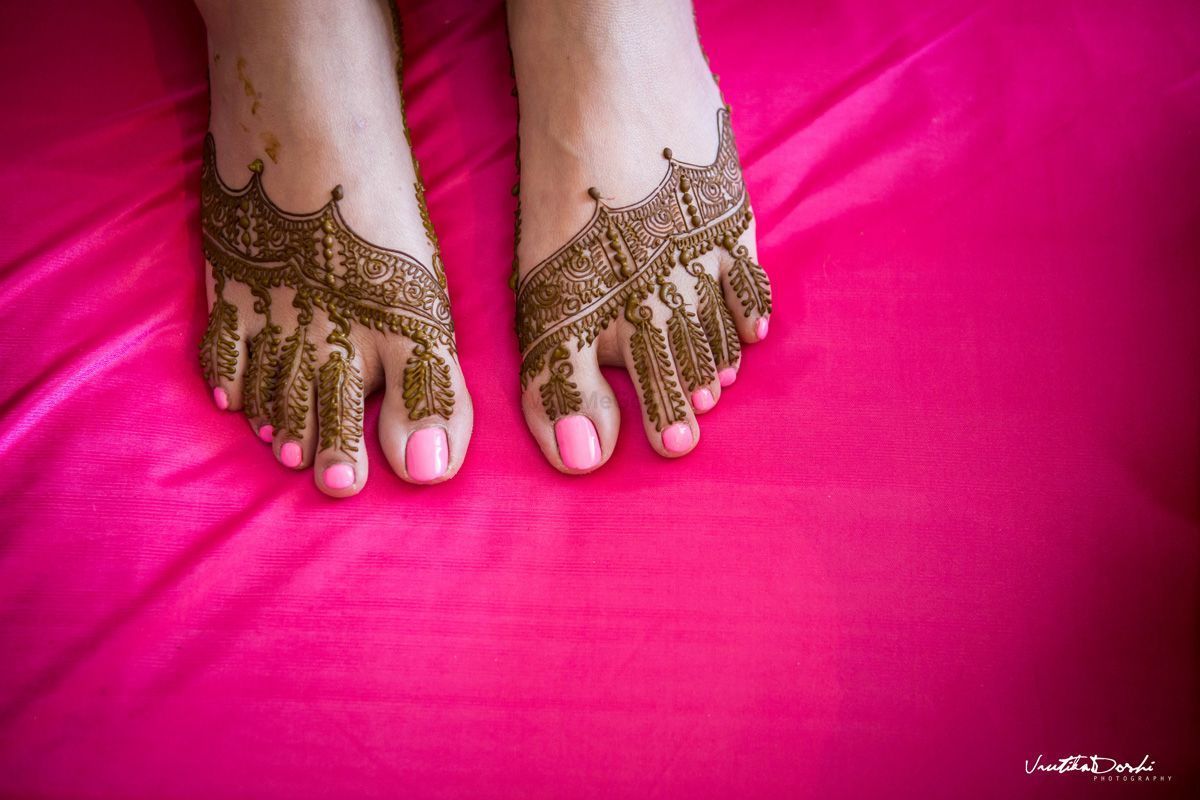 Image via Vrutika Doshi Photography★ 5
We said it before and we will say it again, mehndi designs on the toes can be a total game changer.
If you want to go simple all the way, opt for minimal mehendi on the side and ankles only!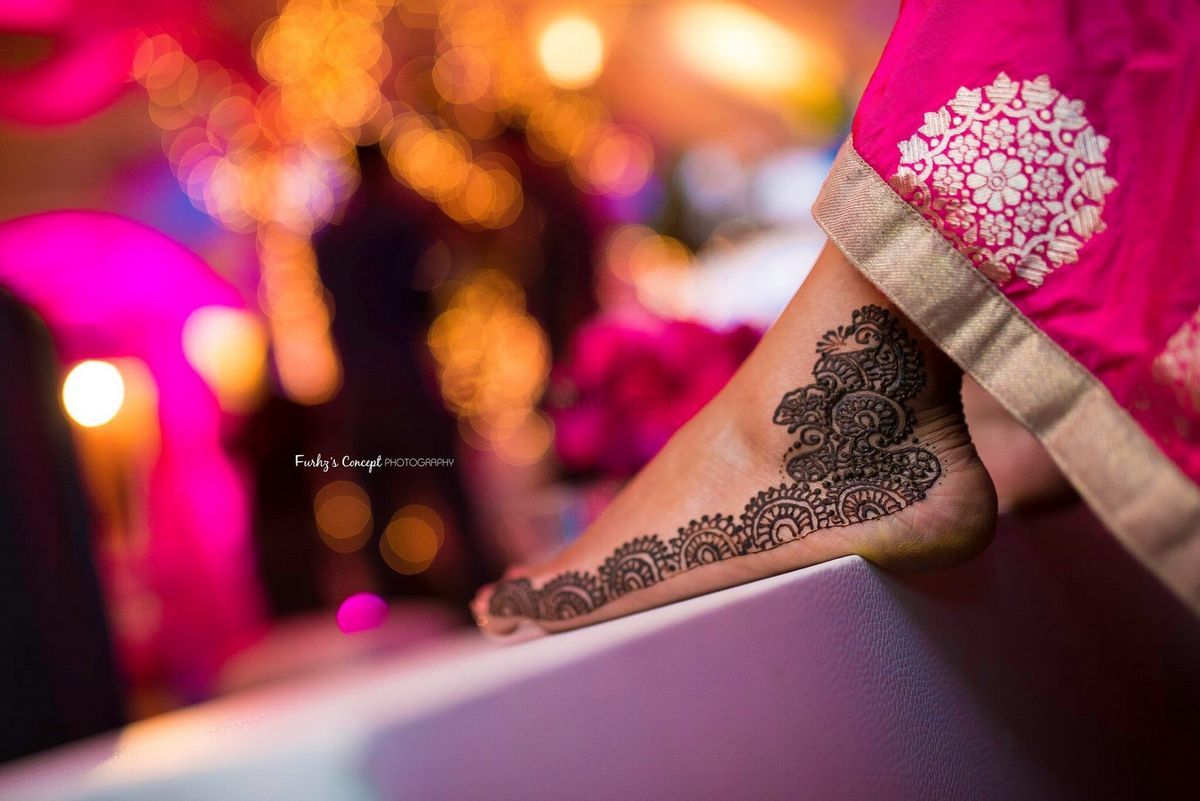 Image via Furhz's Concept Photography★ 4.8
If you do not wish to get all OTT on your feet, mehndi on your ankle area can elevate your bridal mehndi design for sure.
This isolated mehendi design is so pwetty!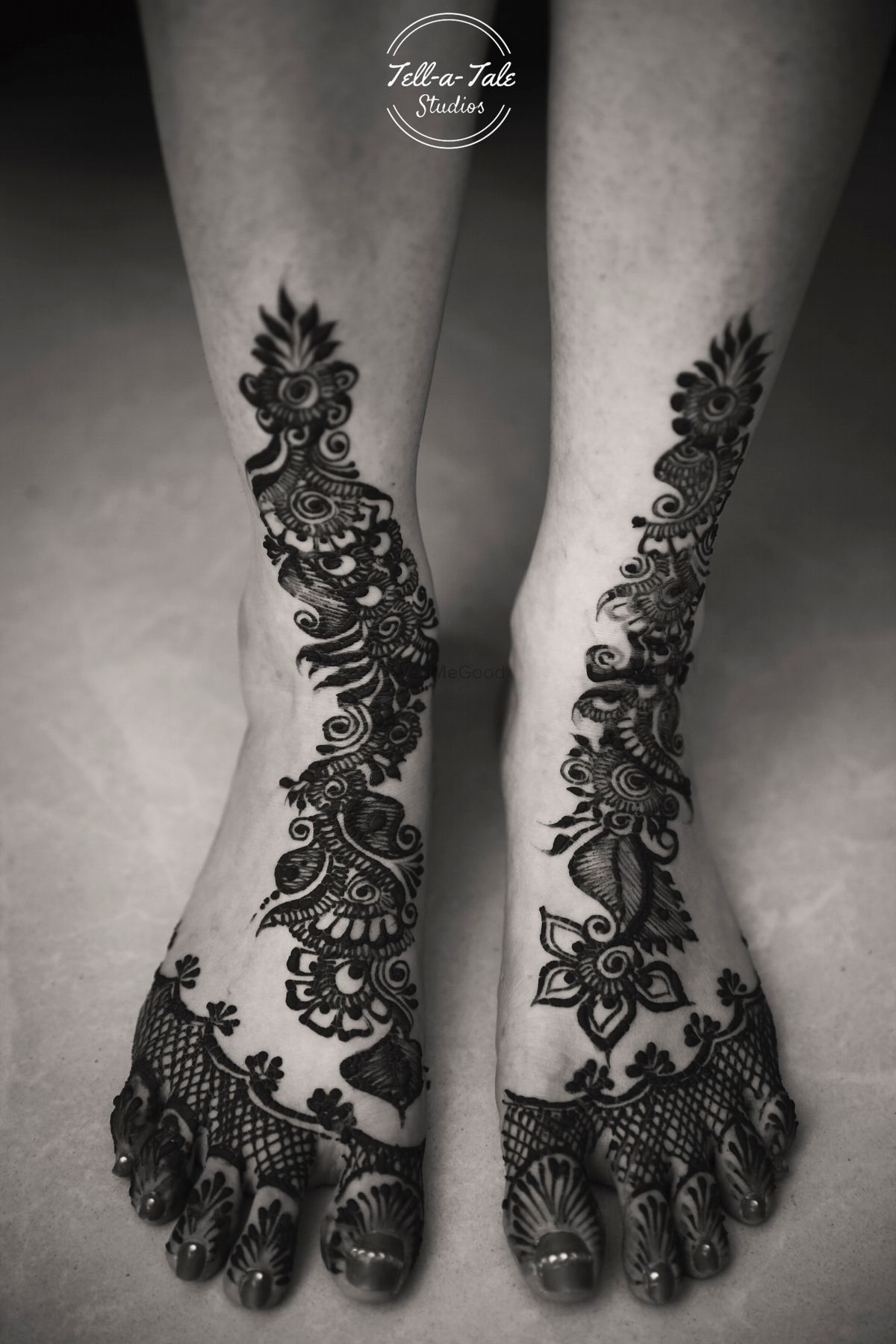 Image via Tell-a-Tale Studios★ 4.5
Arabic mehndi design on your feet with jaal design on your toes can be a great mix of minimal and intricate traditional work.
Mimicking the traditional anklet, this simple mehendi design is so trendy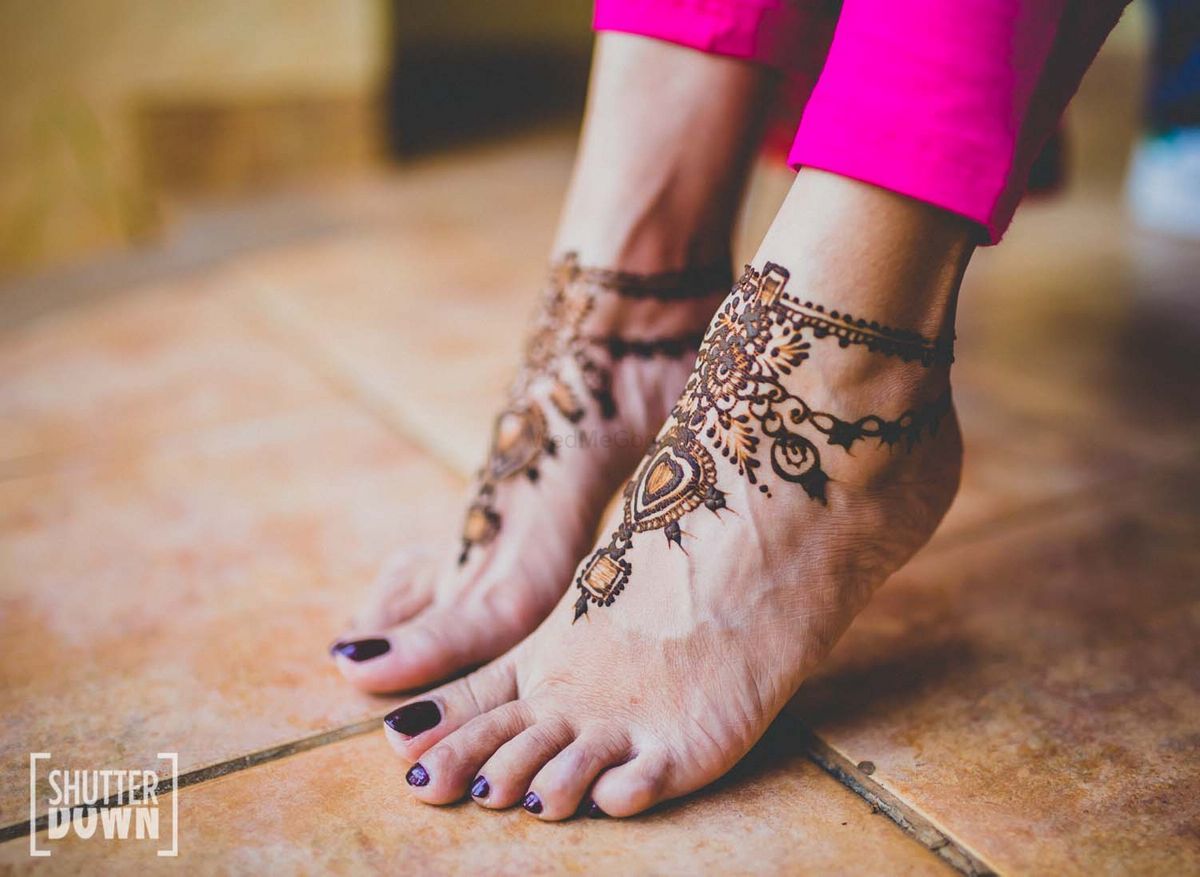 Image via Shutterdown - Lakshya Chawla★ 4.9
If you are not comfortable wearing jewellery on your feet but love the designs. How about getting mehndi design on a foot that looks like jewelry?
Lotus love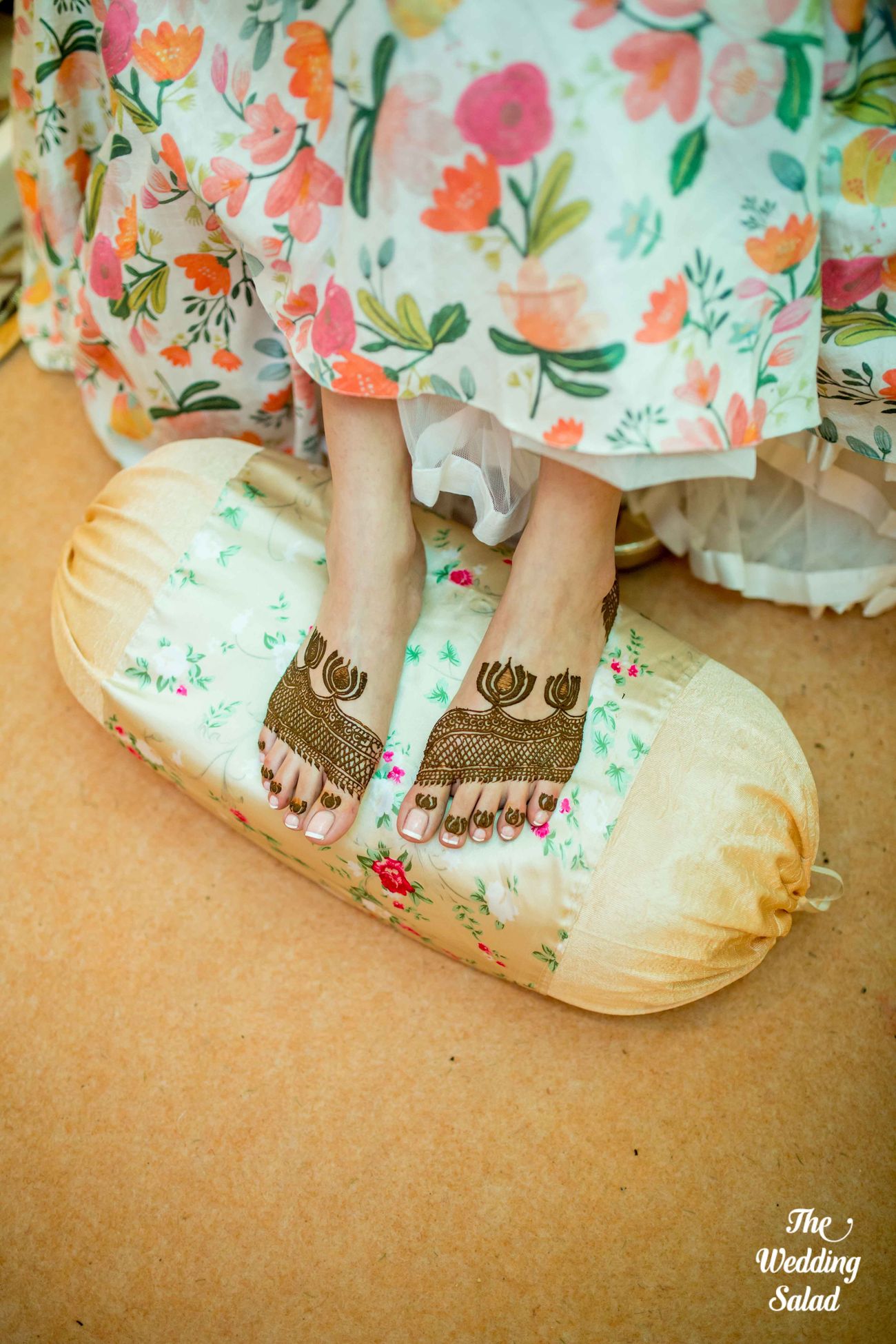 Image via The Wedding Salad
Flowers can never go wrong and that too intricate lotus designs on your toes is just too perfect!
So delicate and pretty mehendi for this bride!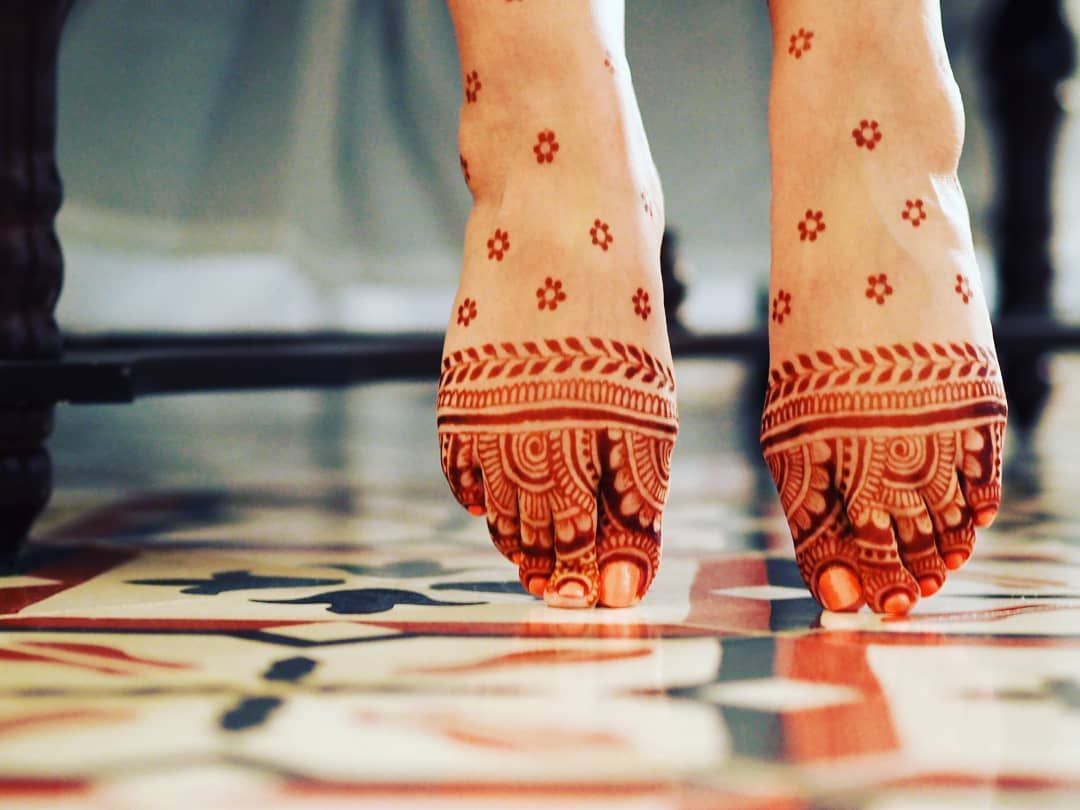 Image via hennalounge
Delicate and intricate mehndi designs on feet, oh well, we are loving it! And little flowers can look too cute.
Show some love for Buttis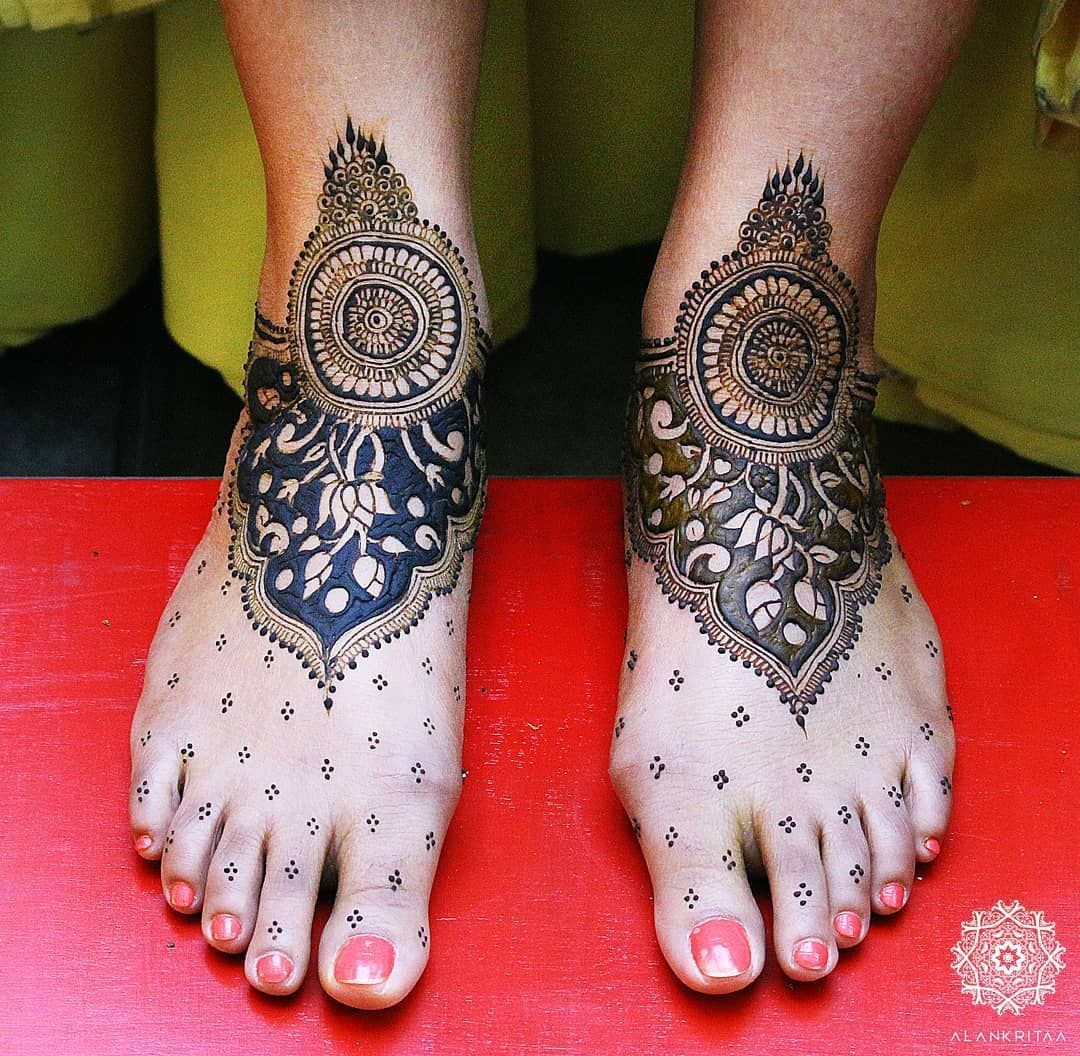 Image viaAlankritaa★ 4.9
We just love little buttis surrounded by beautiful floral simple mehndi design!
For the wanderlust bride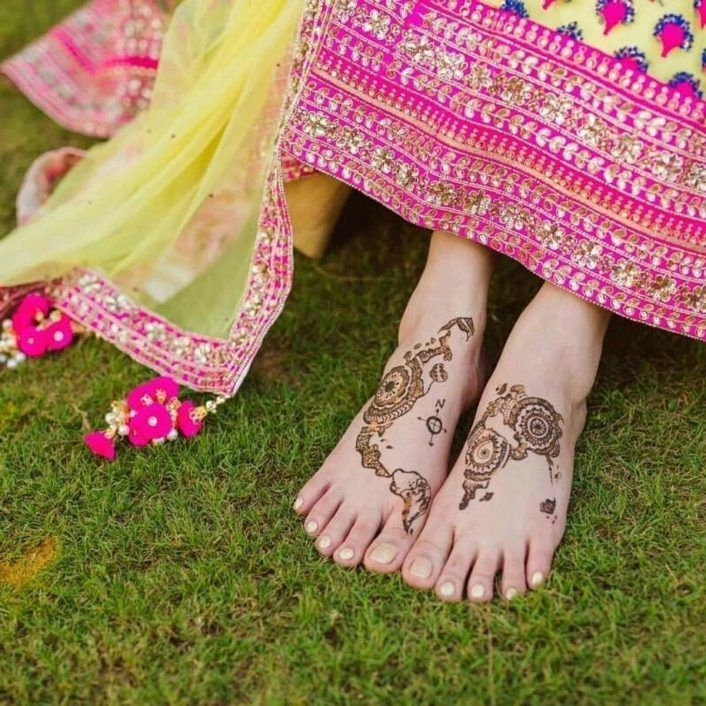 Image via Candid Wedding Stories
If you love to travel then why not have proof of it on your beautiful feet? So all the wanderlust brides out there, this is for you!
Mandala Mehendi...isn't it so cool?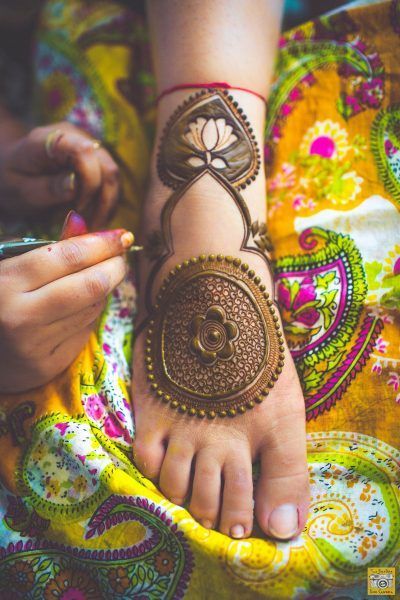 Image via Fireflies by Priyam
Mandala is in itself way too intricate and having it as a mehndi design could be the best decision!
Don't like too much mehendi? Opt for this lovely and simple side mehendi design!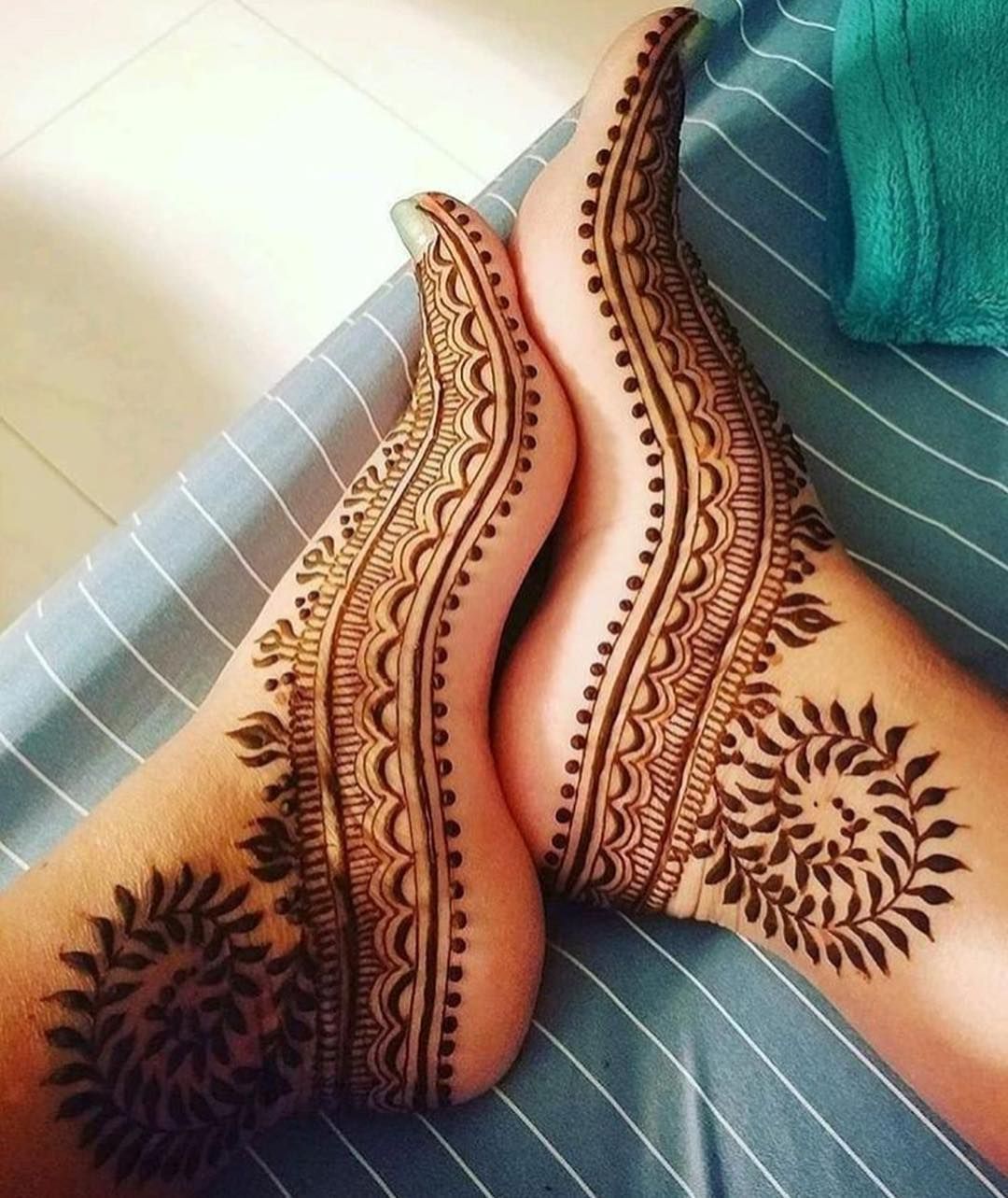 Going simple is the new emerging trend these days. Intricate designs on the sides is the perfect for all the minimal millennial designs.
This beautiful half and half design!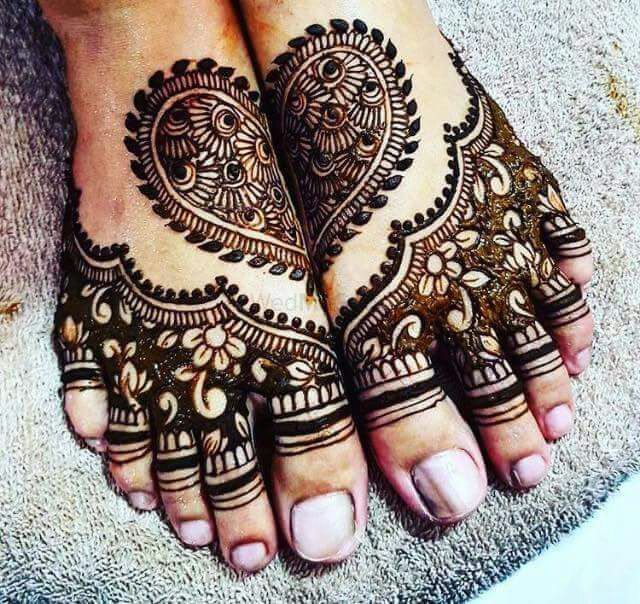 Image via Shalini Mehendi Artist★ 4.6
Half mehndi design can be totally amazing for someone who doesn't love full feet mehandi designs. You can keep the intricacies intact and look minimal at the same time.
How lovely is this only-ankle design?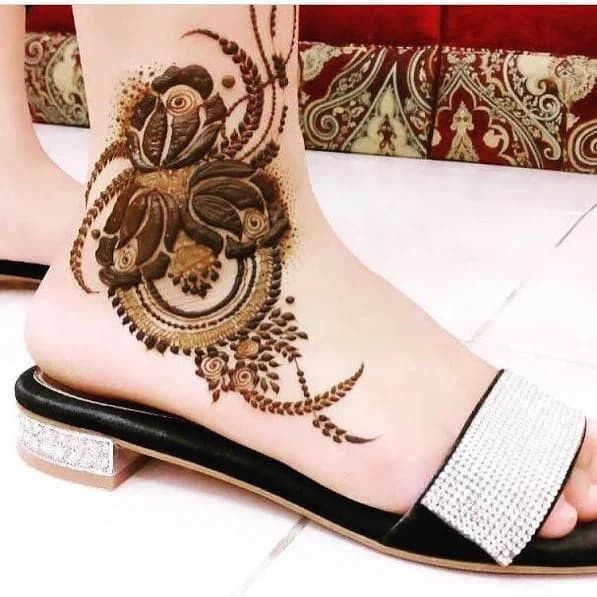 All the millennial brides take notes, this modern minimal mehandi design is just for you.
Who can say no to Rose jaali?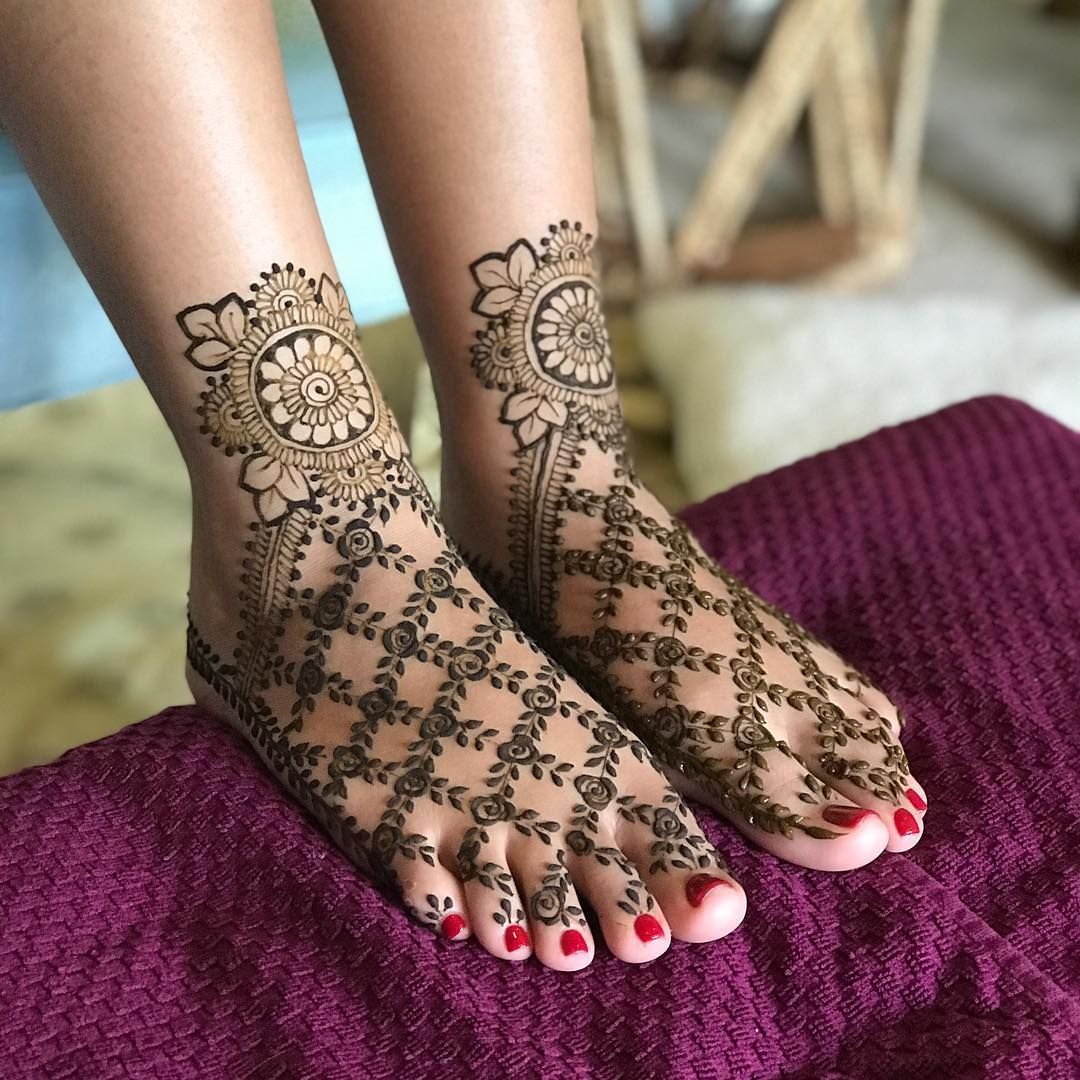 Image via Henna by Hira
We know how beautiful jaal designs can look so how about adding some roses to it? Well, some roses added to it have just made it better.
Simple yet gorgeous lotus mandala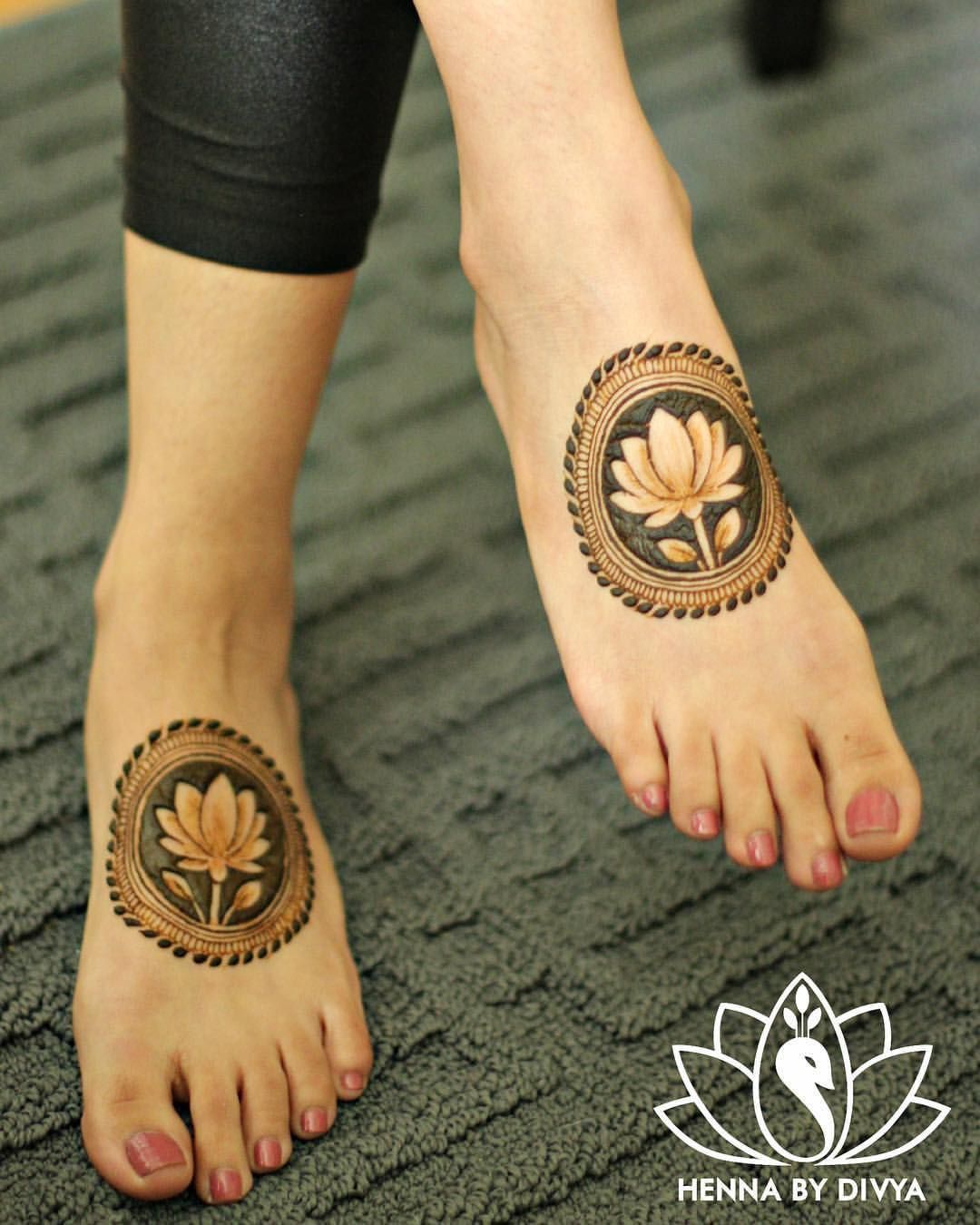 Image via Henna By Divya
Yes, lotus can be another added value to your bridal bridal feet mehndi design.
Geometric designs love!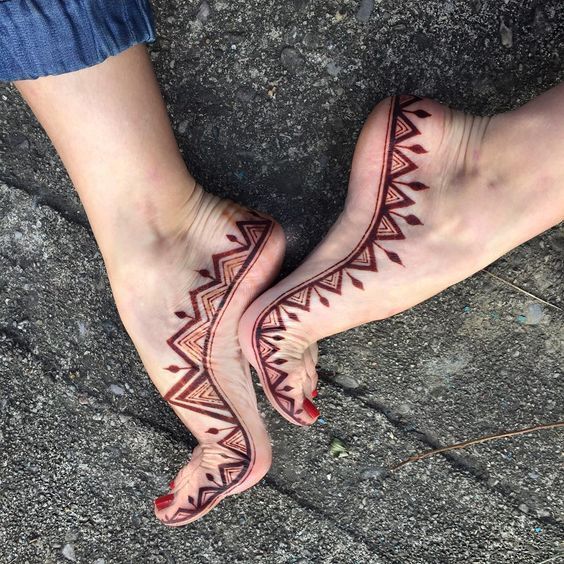 Yes, we absolutely love geometric designs and adding on the corner of your feet, oh, well, isn't it perfect?
Go minimal on the feet with this design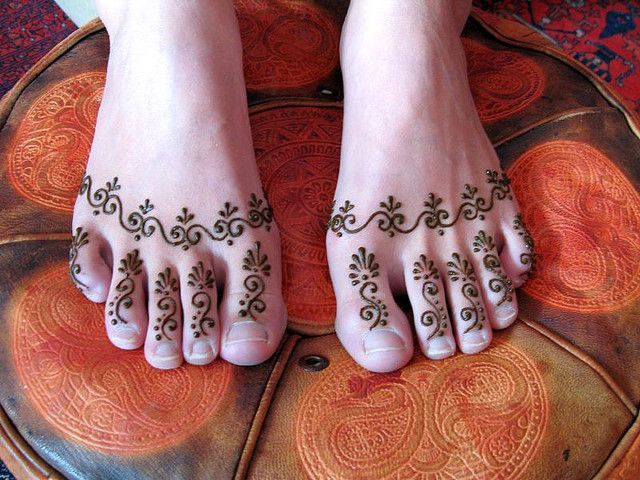 Image via Pinterest
This mehendi finger design photo is definitely going to make it in your archives, with some distinct curves, if you are a bohemian design lover, this toe design is your go to!
And this intricate design is an epitome of elegance and sophistication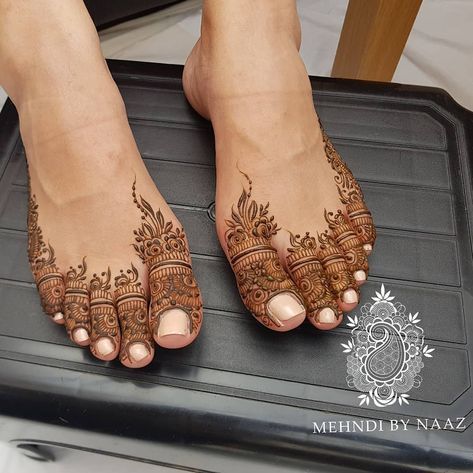 Image via mehndi_by_naaz
Are you a bride to be? This latest mehendi design for toes is what you need, it's super intricate, and is going to enhance your toes under that lehenga, truly beautiful!
Elaborative Toe Mehndi Design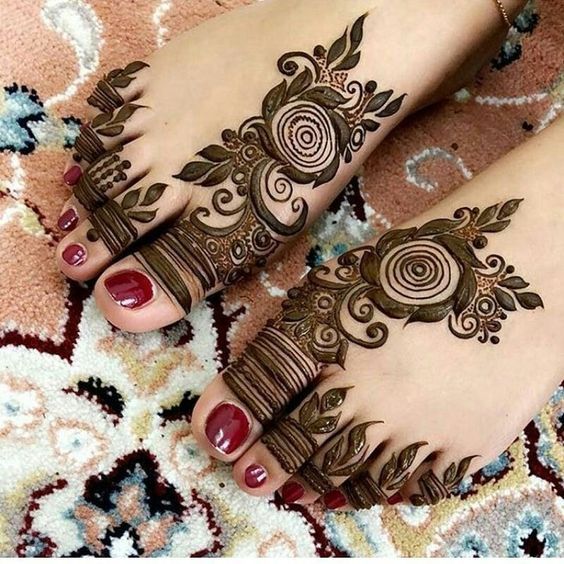 Image Via Pinterest
Going a little elaborative on the toe is not at all a bad idea. Having an extended design from toe and turning into flowers can be a total WIN!
Geometric Designs with an Arabic Touch!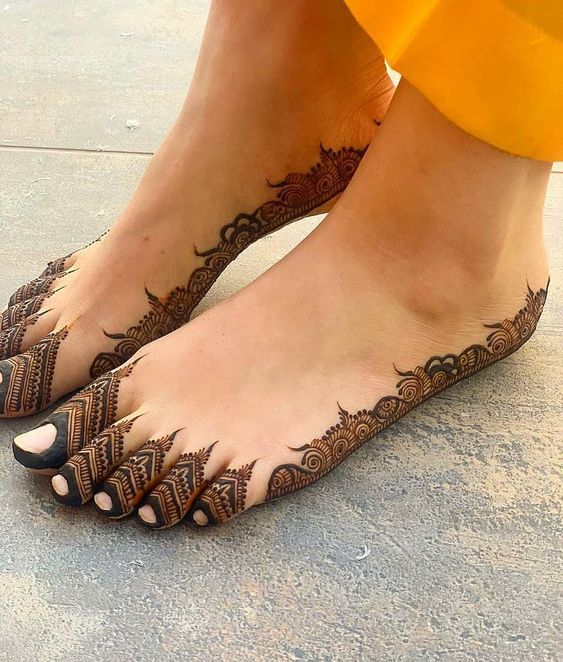 Image Via Pinterest
Oh my, my, my, we love simple feet mehndi designs! Geometric designs on feet can totally look beautiful.
Accentuate Your Feet Mehndi Design with Florals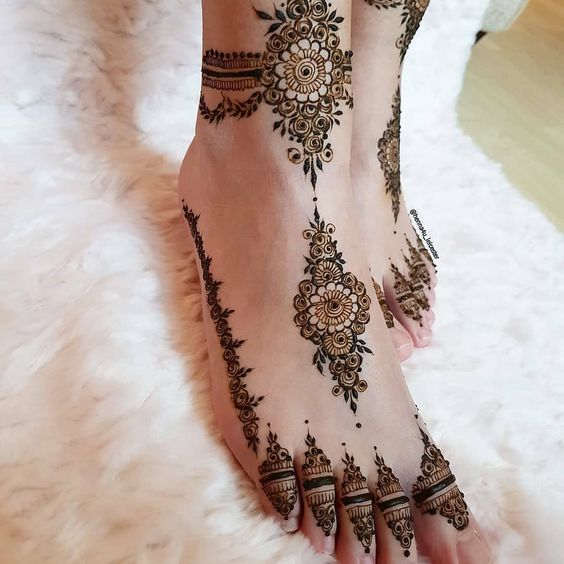 Image Via Pinterest
Having a gorgeous feet mehndi design and intricate designs on your toes is just a wonderful idea! 
Jaal Design on the Toes FTW!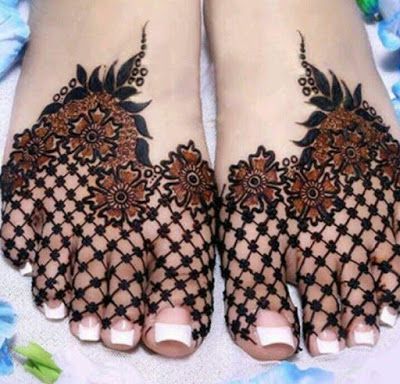 Image Via Pinterest
Well, we will not deny the fact that we love jaal mehendi design and having it on the feet is a stunning idea. 
So which ones would you go for?
With more intimate weddings happening around, brides can have the most of these minimal mehndi designs for feet! Bookmark these mehndi design ideas and inspirations for all kinds of brides!