20+ Best Party Makeup Looks For Sister of the Bride or Groom!
BY Apoorva | 24 Apr, 2021 | 116200 views | 11 min read
In 2020 we saw a dramatic shift not only in our lives but in the wedding celebrations as well. While these changes didn't make us all happy at all. The only one shift which definitely puts a smile on our faces is new makeup trends. Yes! We are talking about the contrasting hues, colourful mascara, colourful lower liner, glossy makeup, pink lip, structured brow and so much more which we cannot wait to get done for the upcoming wedding season. 
Of all types of makeup, Party Makeup is one of the best types ever! You can experiment with colours and look like no other. We at WedMeGood, understand that the sibling's wedding is as special for the sisters as it is for the bride and the groom.  So we rounded up 20 amazing (yes, 20!) party makeup looks along with traditional makeup looks that we saw real WMG sisters of the bride or grooms sporting. Bookmark it now!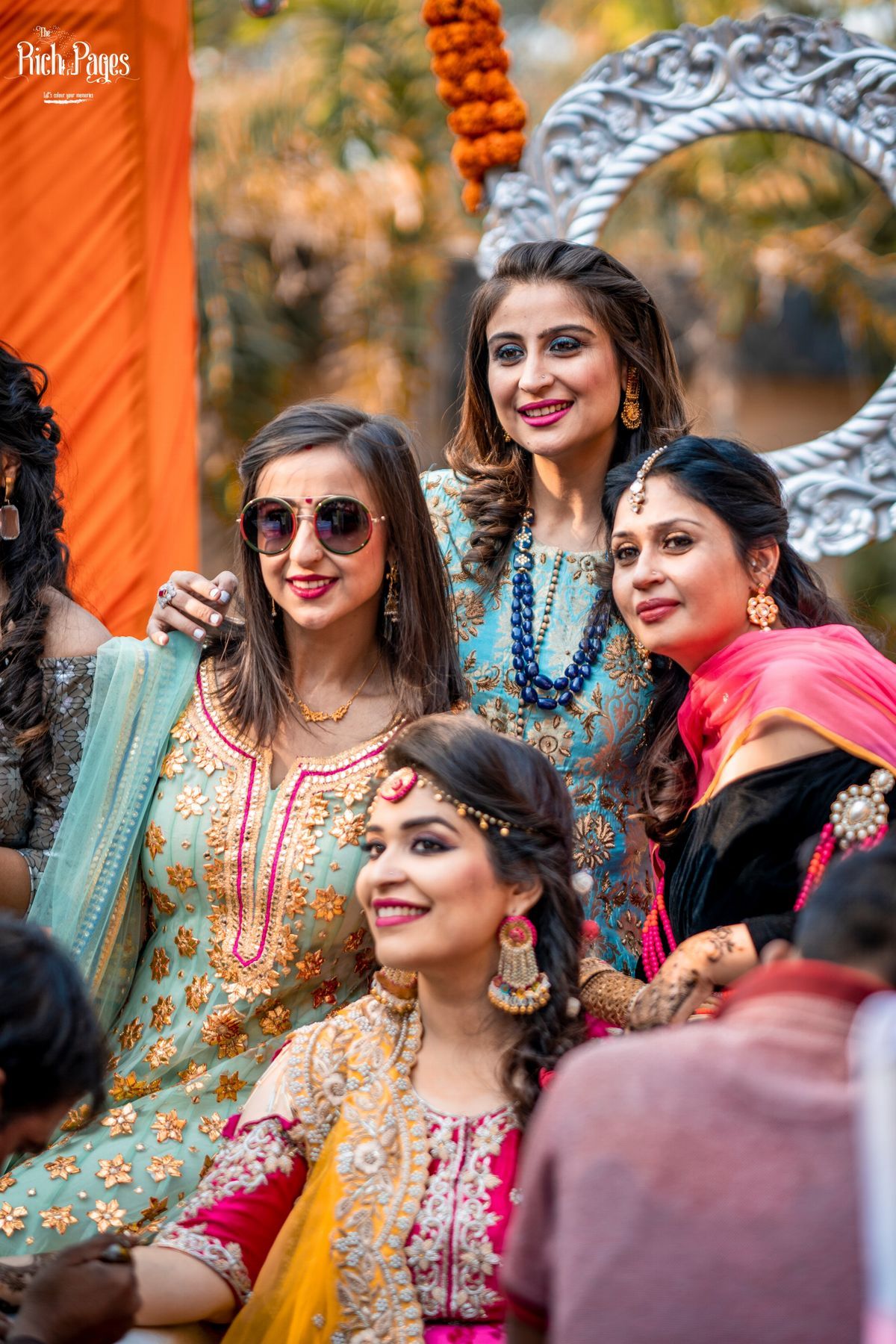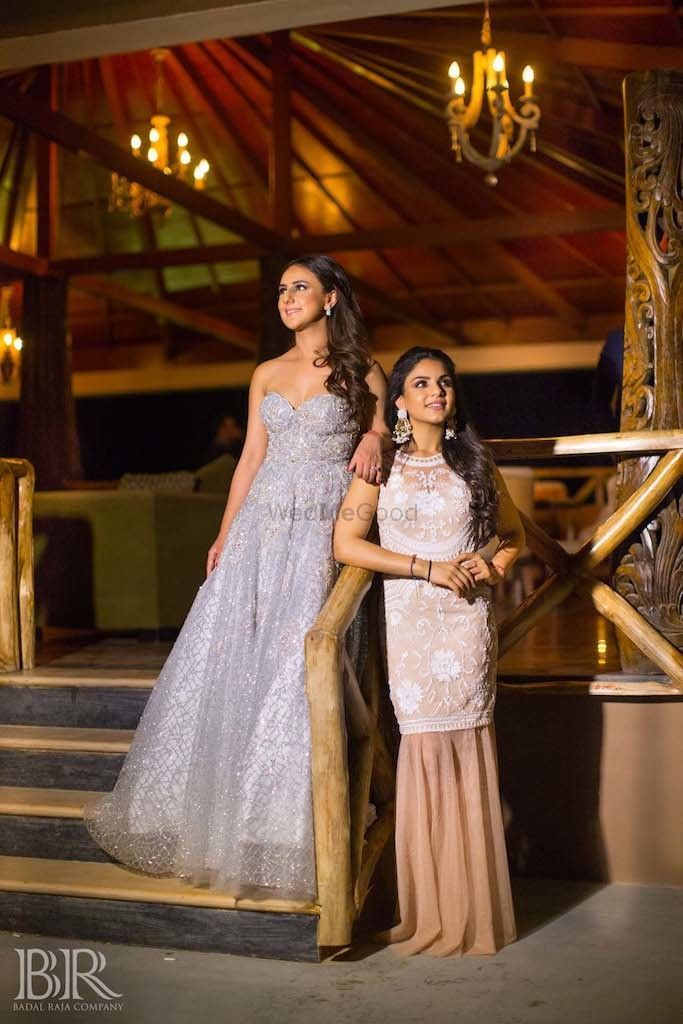 Image viaThe Rich Pages★ 4.7 andBadal Raja Company
OTT PARTY MAKEUP LOOK
The recent years have been all about "GO BOLD or GO HOME" . The fact that the 'over the top' makeup look has been trending ever since it entered the race, makes us super happy. From splash of vibrant colors to graphical shapes, makeup trends have gone from a single winged eyeliner to everything not so basic. As new trends emerge we round up all the OTT makeup ideas that are "JUST PERFECT" for the sisters of the bride or the groom. 
1) Go Bold! This beautiful bold brows and bold lip look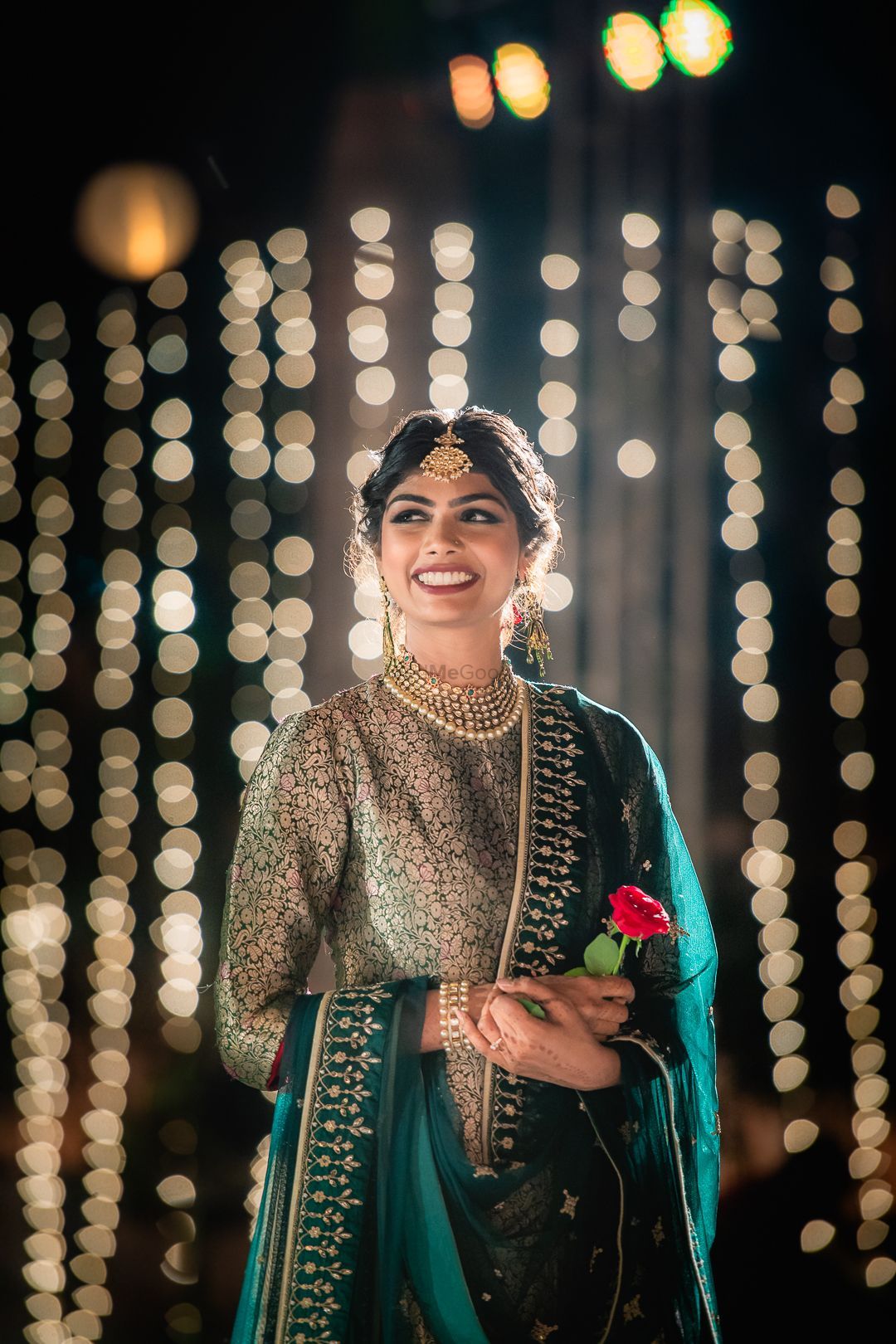 Image via Photizo Studio★ 4.7
We looove this unique bold brows and bold lip party makeup look sported by this beautiful sister with that lovely emerald outfit. If you are giving second thoughts about getting a bold makeup look for your sibling's wedding, here's your cue to stop thinking and go for it giirlll! 
2) Go for a heavy eyeliner and a bronzer for a funky party makeup look!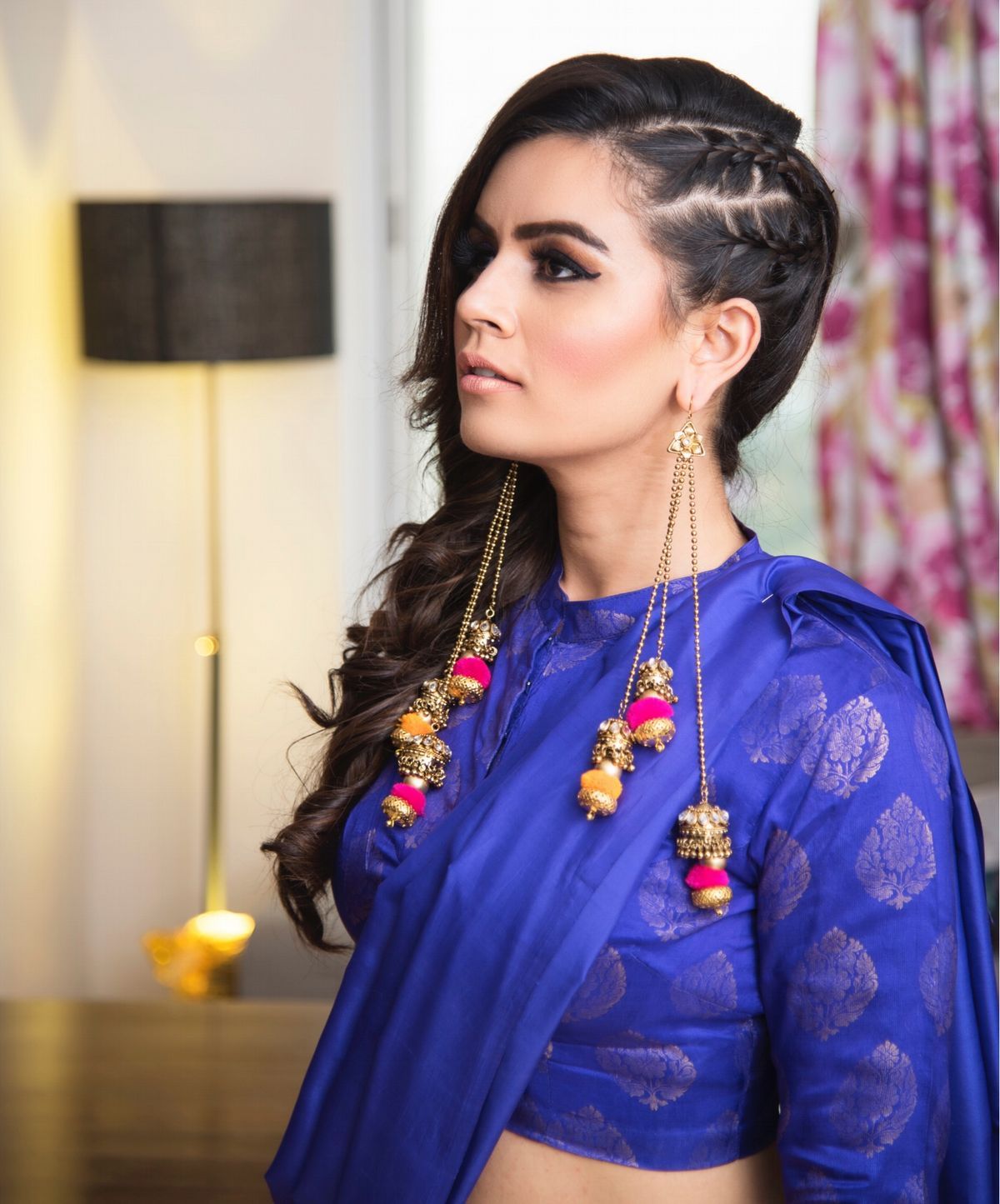 Image via Glam Stories By Shabita★ 4.9
This stunning and edgy look by this sister is perfect for a mehendi or even a cocktail event! The party makeup look is perfect for all our sisters out there. Matte base, sheer eyeliner, peach flushed cheeks and nude lips styled with a stunning hairstyle and a beautiful blue saree. This look took away our hearts at first glance.
3) Who can say no to a bold eyeliner look with wine lips?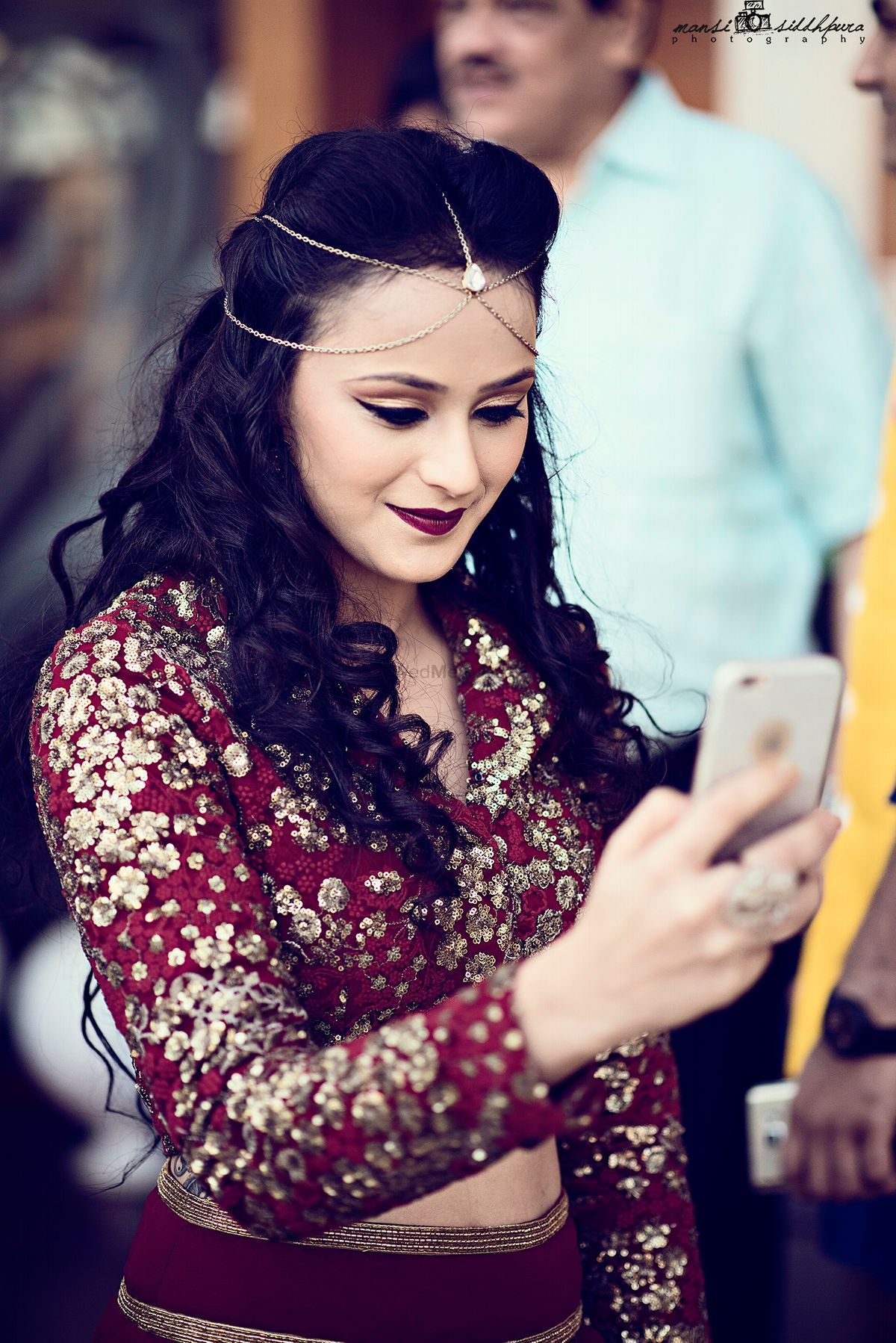 Image viaMansi Siddhpura Photography★ 4.2
Matte base and slightly tinted cheeks with beautiful combination of golden eyeshadow and bold black eyeliner topped with wine lipstick, aren't you already in love with this look? Want to go all edgy and modern? Opt for wine lips with a dash of black eyeliner and you will rock this party makeup look just like this beautiful girl did. 
4) Go for a matte base with blush and highlight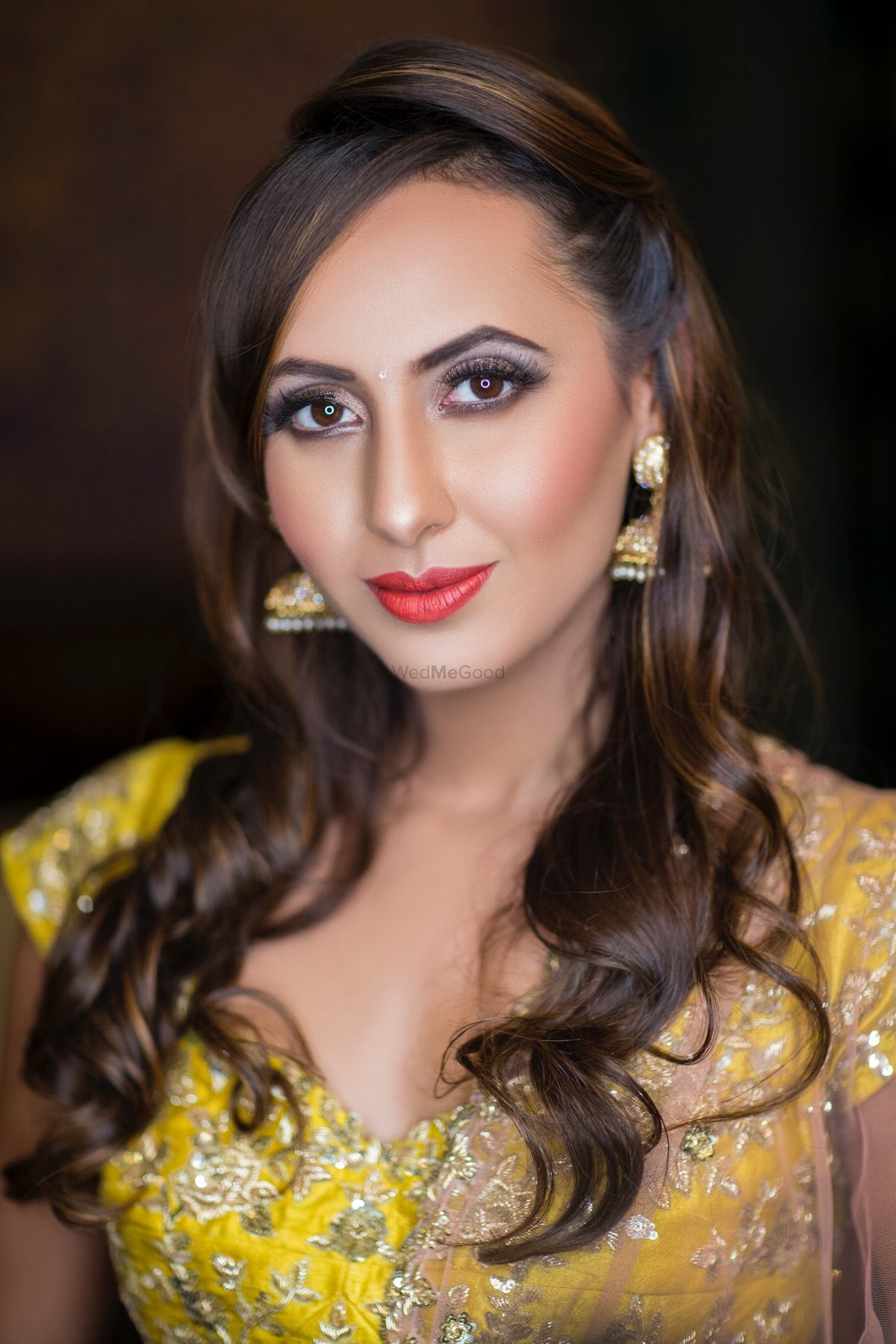 Image via Makeovers by Neha Handa★ 4.8
This one opted for structured brows,  a matte (but not flat) makeup base and highlighted it with just the right amount of blush and sheen! Who said you cannot carry an OTT party makeup look with a bright coloured traditional outfit? 
5) Shimmer eyes FTW!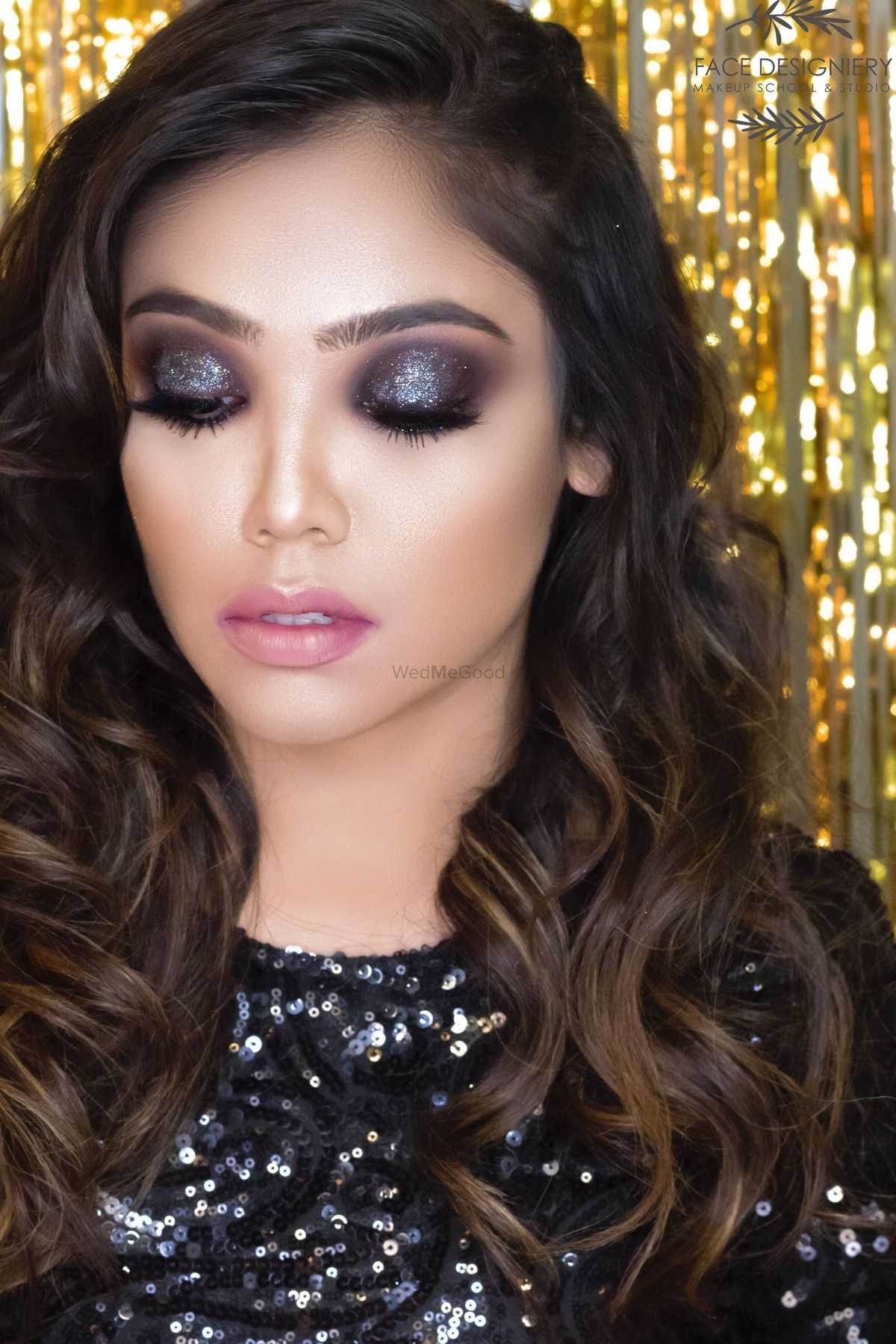 Image via Face Designeiry ★ 4.1
Is there anything like too much shimmer? Hell No, not for our sisters especially. We love how shimmery eyes never fail for an ultimate party makeup look and they won't disappoint you as well. You don't have to give shimmery eyes a second thought, we would suggest you to just go for it because, Why Not? 
6) This lovely brown eyes party makeup look!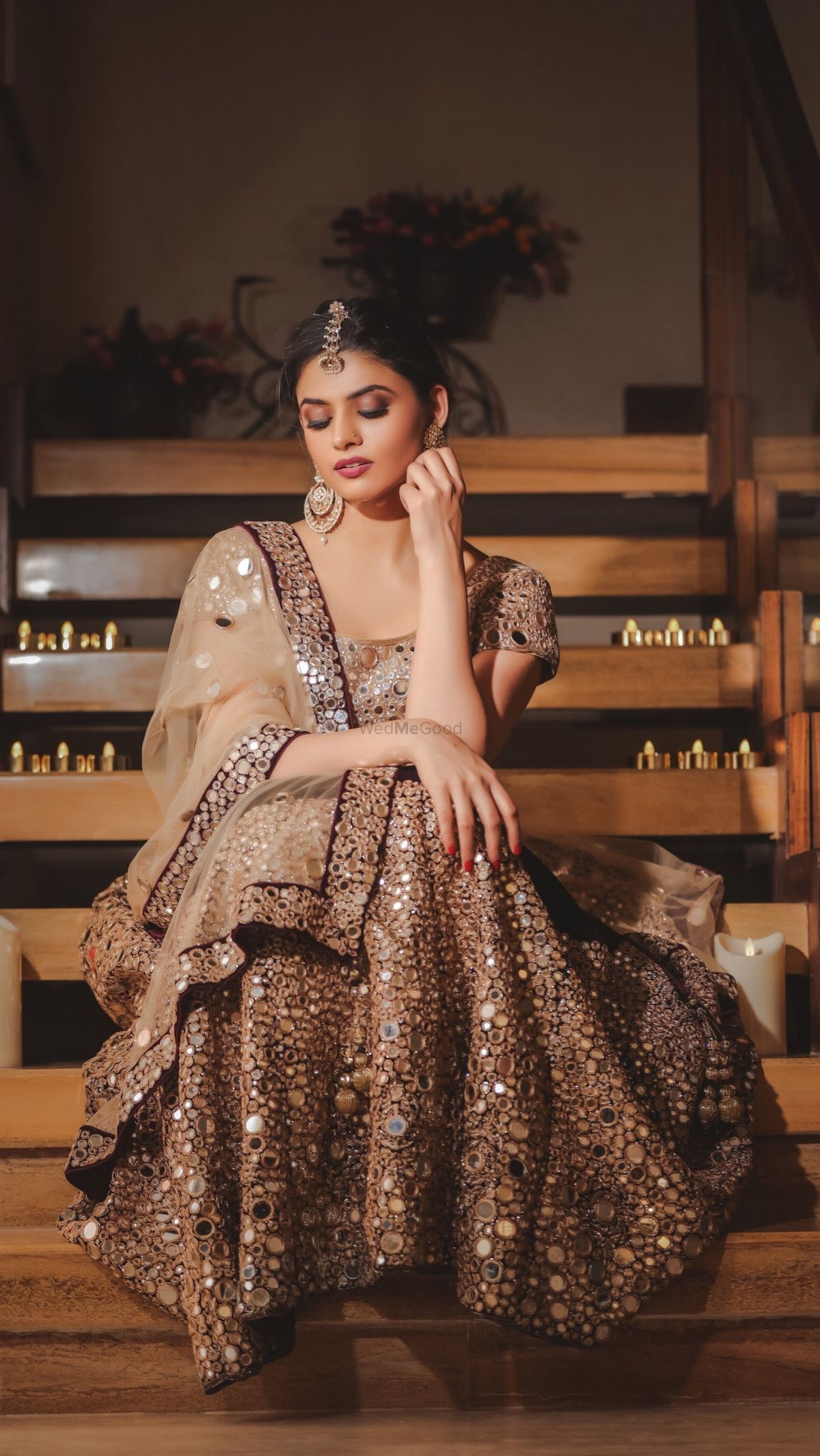 Image via Amanat Gill Makeup Artist★ 5
Keeping it simple yet elegant, this beautiful brown eye makeup look was all sorts of amazing! Totally in love with how this gorgeous makeup look and the traditional outfit are complementing each other. Styled with minimal and very classy accessories. We cannot take eyes off her makeup look.
7) Pastel eyes make for such a beautiful look for the sister of the bride or groom!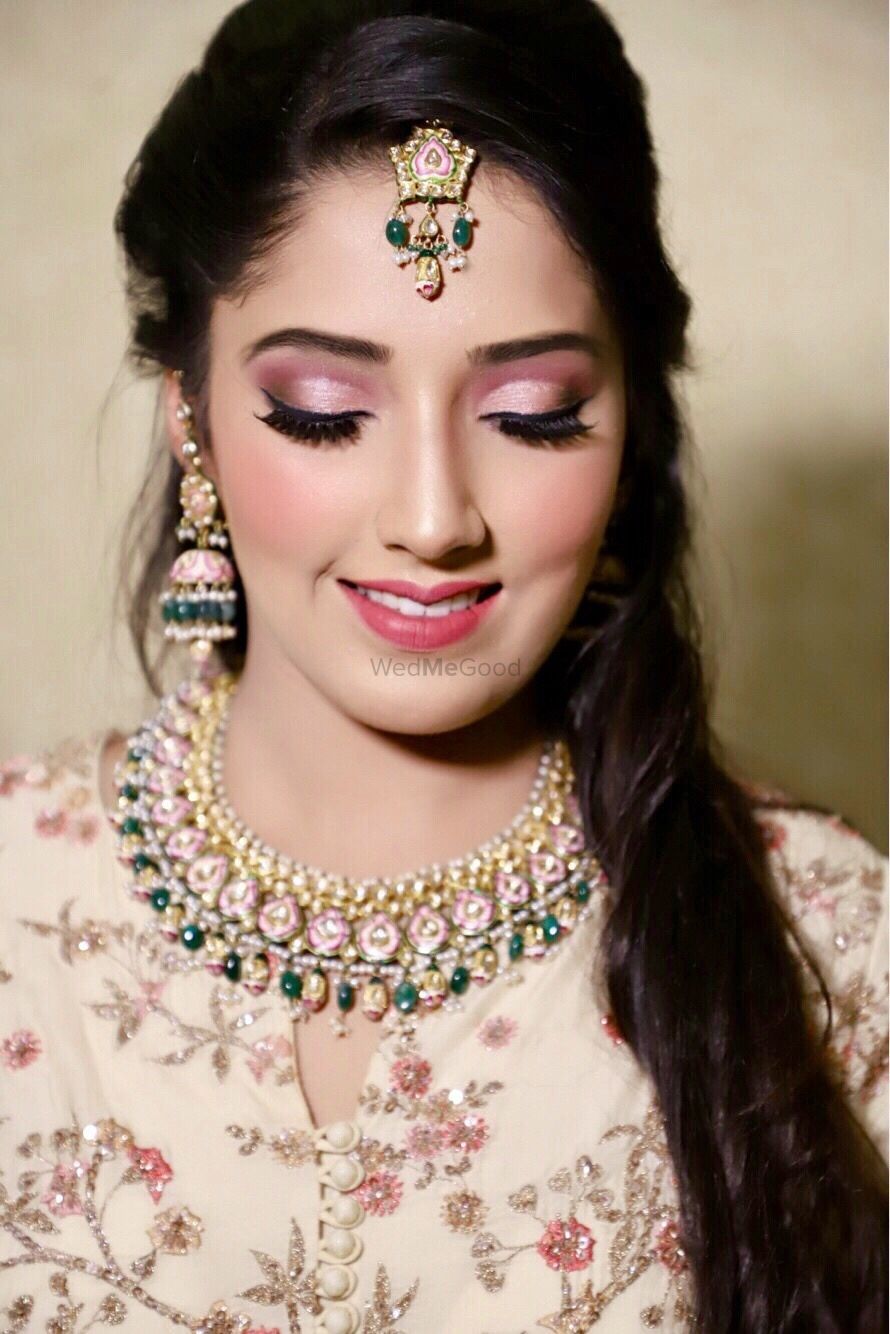 Image via Ayesha Makeup And Hair ★ 4.8
If you want a full eye makeup look and yet not look like a bride, go for pastel eyes! Pastel colours are so in trend in this wedding season and we are already heart eyes for this pastel makeup look. The balance among the different shades of her makeup are making us fall even more for the makeup look.
8) Blue shimmery eye makeup with pink lips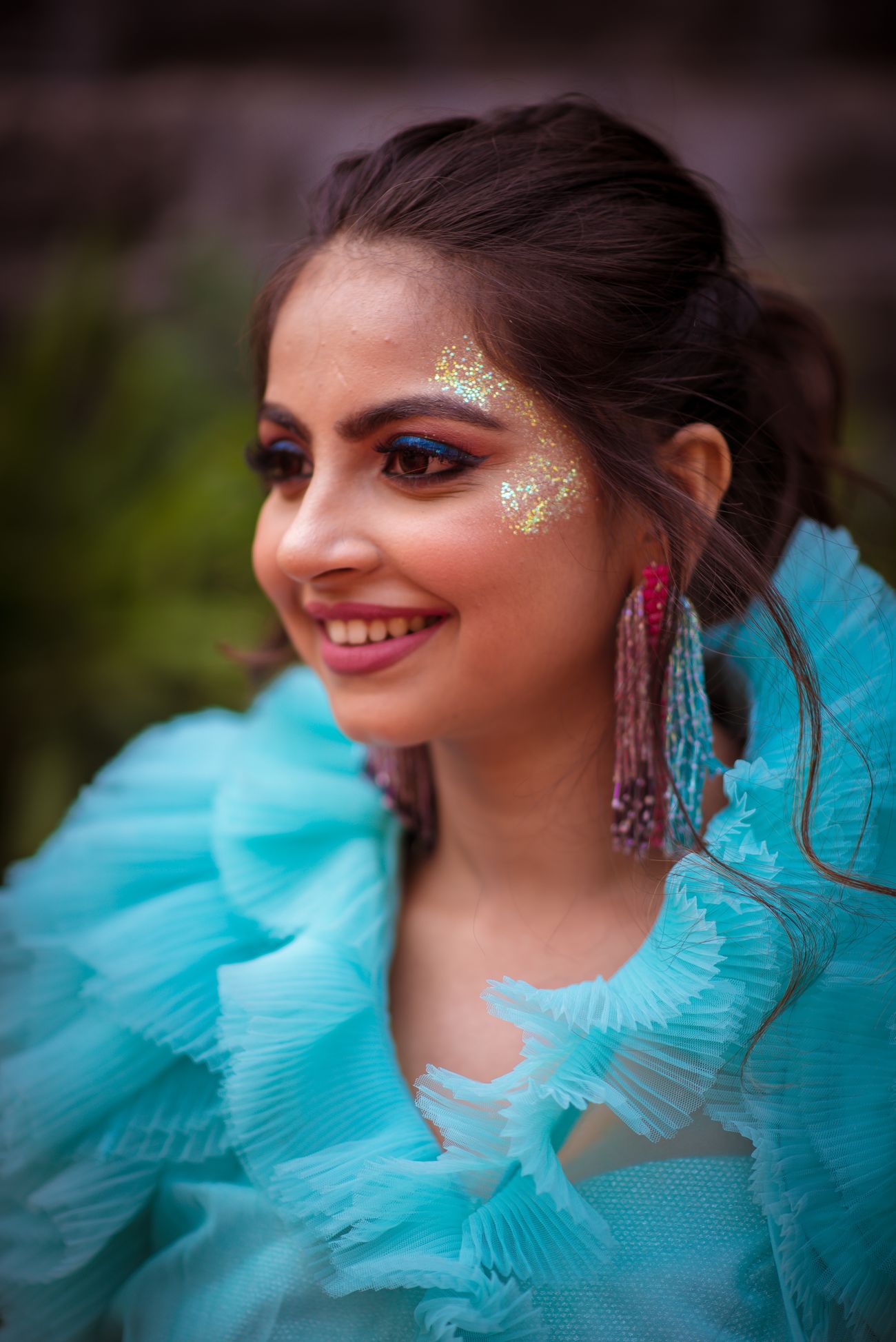 Image Via Happyframes★ 4.9
As we already told you there is nothing like too much shimmer when it comes to makeup. We totally adore this whole look of this girl for a pool side party. Matte base, blue eyeshadow, pink lips and a perfect amount of highlighter topped with the glitter. This look perfectly stands for 'OTT' and we absolutely love it and we know you do too. 
9) This beautiful matte makeup look with grey eyes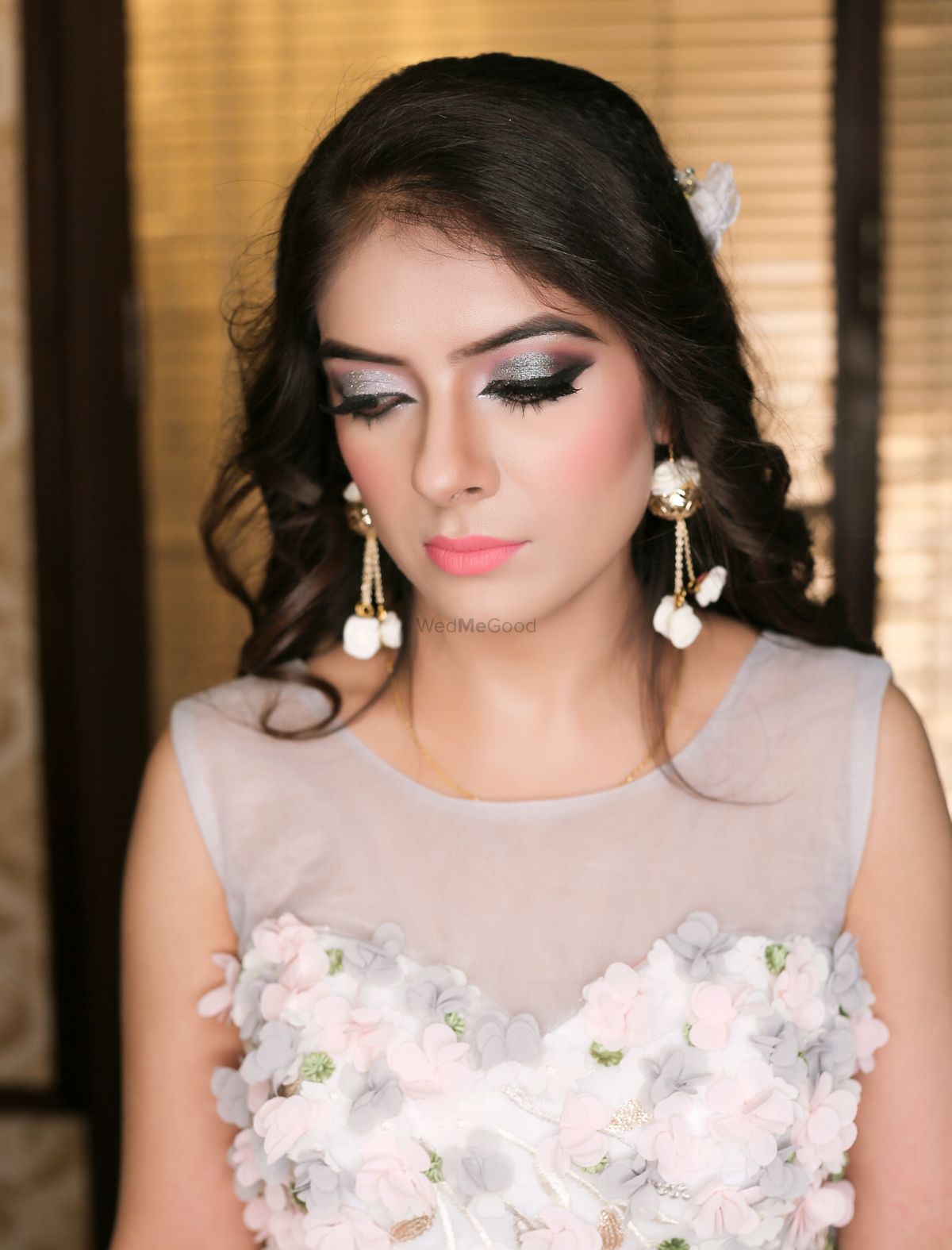 Image via Shweta Gaur Makeup Artist★ 3.3
This OTT look with dewy base and silver eyeshadow has our hearts. The floral embellishments on the dress are balancing out the makeup look just perfectly and this look is something you would love to try for your sibling's wedding because this look is going to make head turns.
10) Say yes to shimmery eyes for the ultimate party makeup look!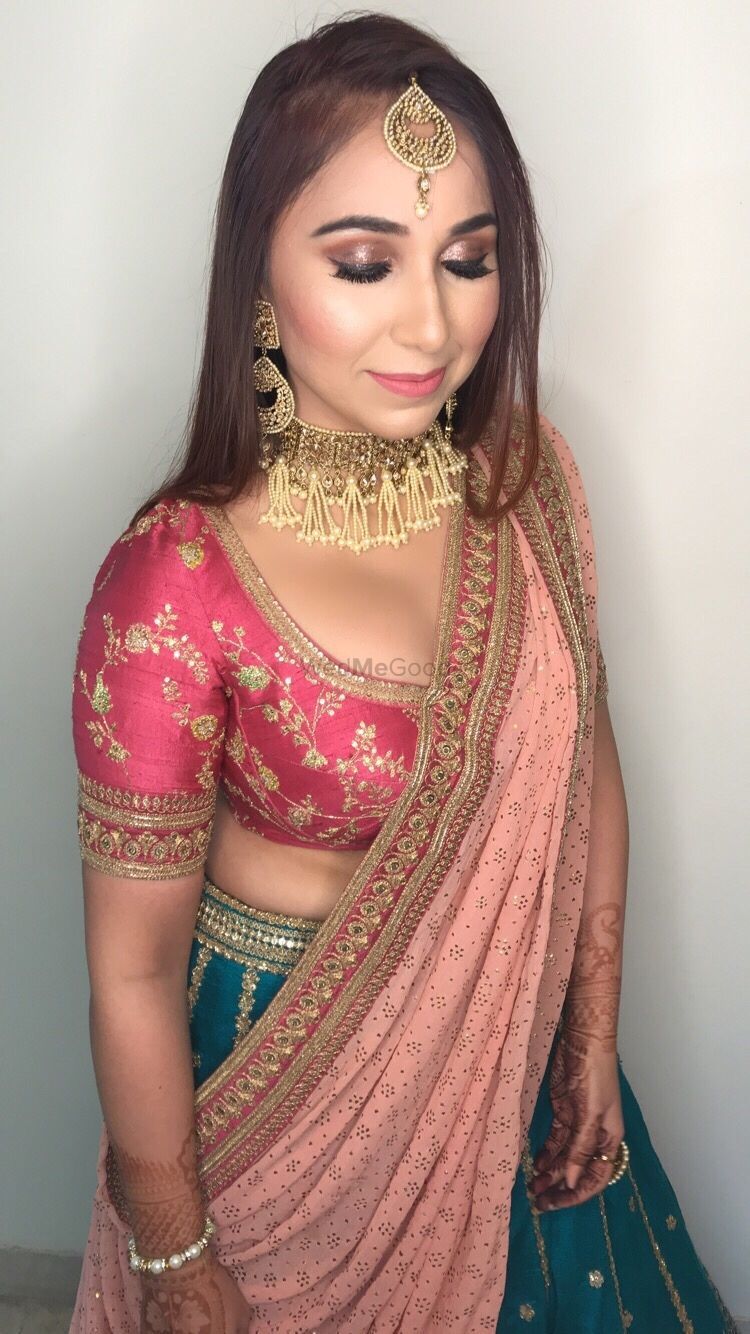 Image via Makeup By Ankana★ 5
We can never say no to just the right amount of shimmer in your eye makeup looks! This pretty lady opted for a very simple makeup but the touch of the perfect amount of shimmer on her eyes turned her whole look absolutely gorgeous. We stan shimmery eyes and being the sister of the bride or the groom you are going to steal the show with this beautiful party makeup look. 
11) Ombre eyes that look like a dream!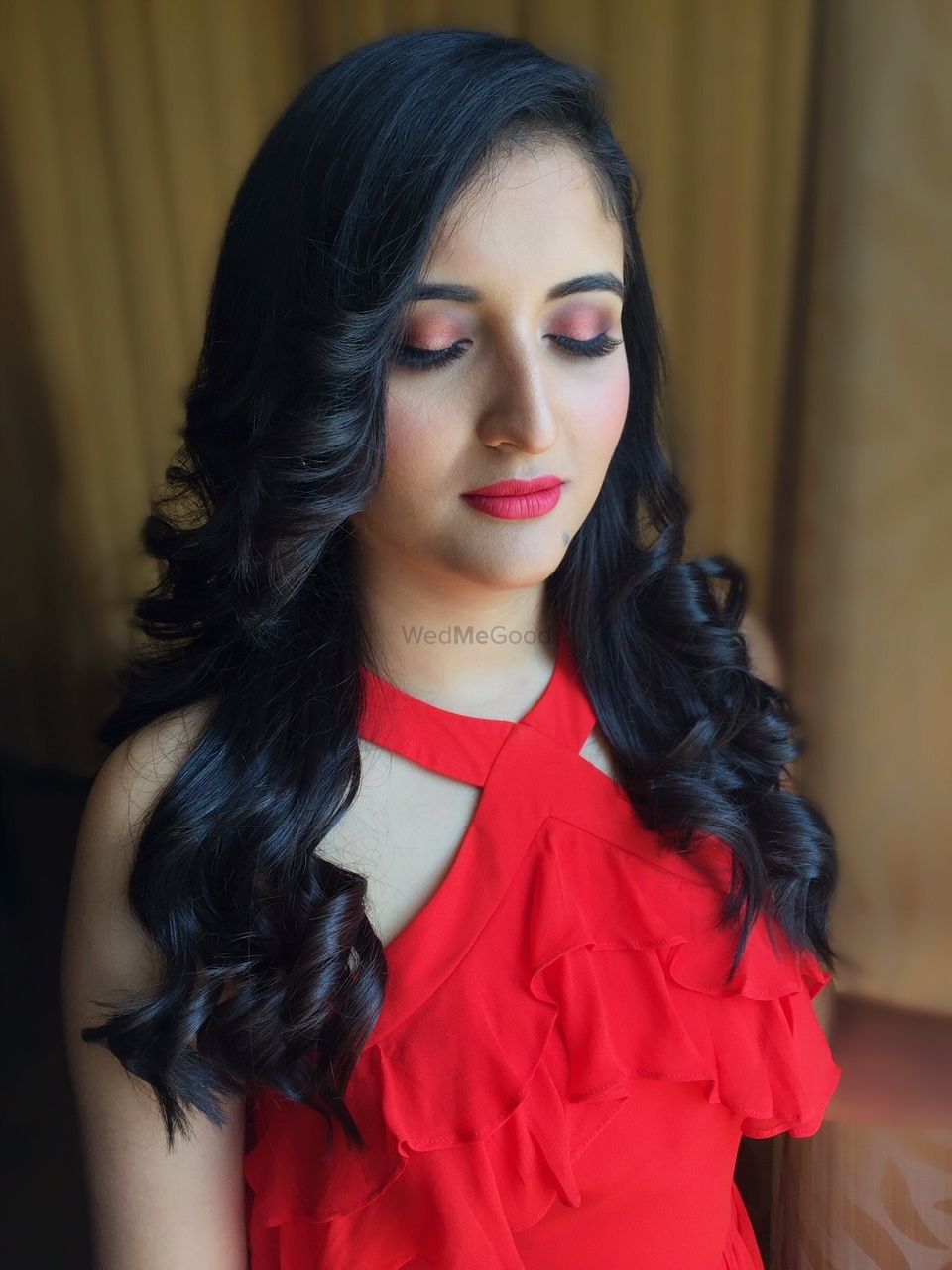 Image via Adhishree Patil - Makeup Artist★ 5
We love ombre everything! And this eye makeup look for this sister is just superb. In love with how she styled  a simple red modern outfit with this beautiful ombre eyes and matte base and played with the tones of red for her blush and her lips. Her whole look is perfectly OTT. 
12) Purple lips with glossy eye makeup!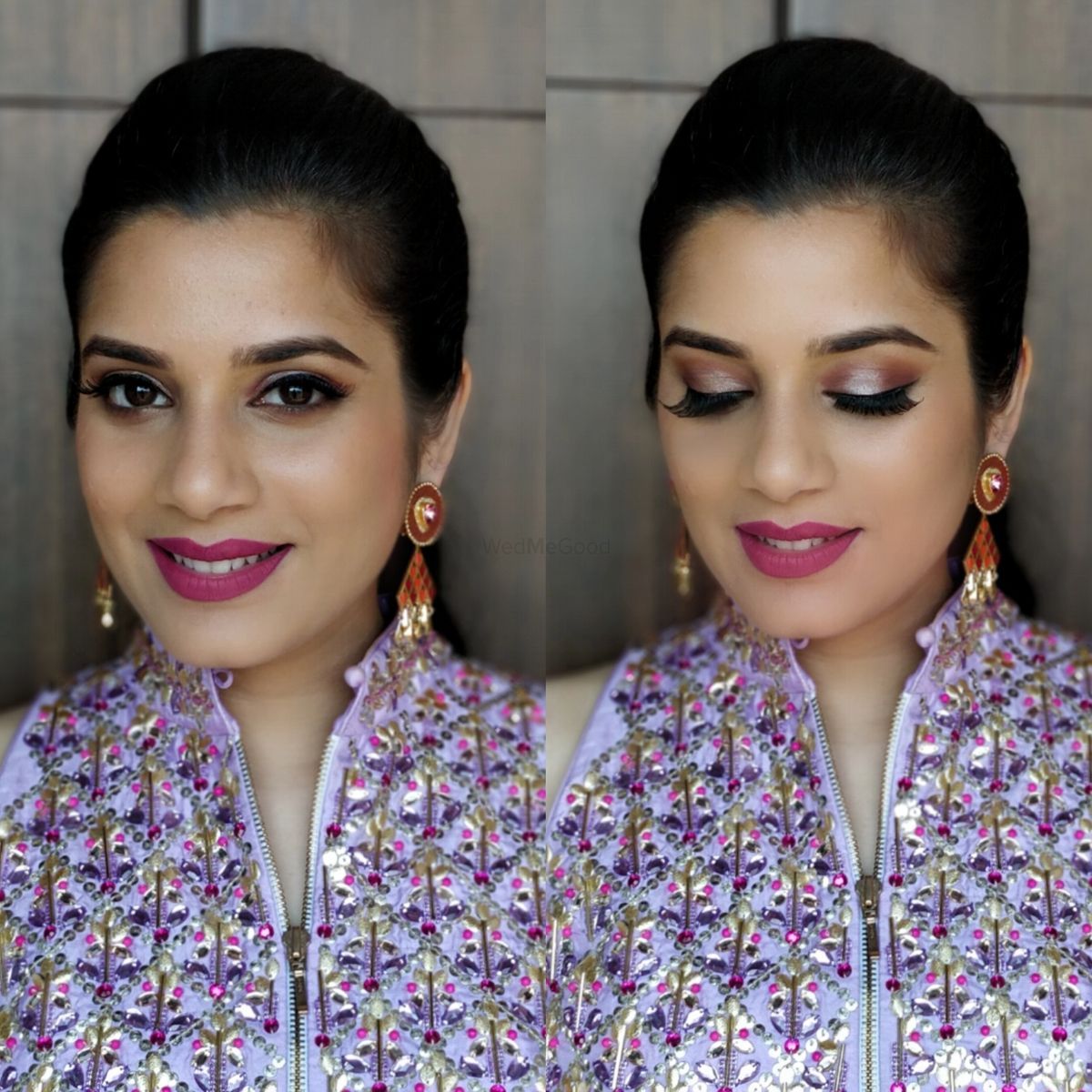 Image via Poonam Lalwani Bridal Hair and Makeup Artist★ 4.8
Want a dash of unique? Opt for purple lips that we are totally crushing on! This girl chose to match her makeu[p with the shades of her outfit and the look came out to be just flawless. We love how the shades of her makeup are matching but not at all blending with the colours of work on her outfit. She styled her whole look with a simple hairstyle and let her makeup steal the show. 
SUBTLE PARTY MAKEUP LOOK
One can never go wrong with subtle makeup. Keeping your makeup look soft glam which is  radiant, neutral and diffused and not going overboard on the eye makeup is something every minimalistic sissy loves. When opting for subtle makeup, you don't need to worry about your attire to match with your makeup. You can wear a traditional or a modern dress and can  easily rock both of them with a subtle makeup look.  Nude lips, dewy base, flushed cheeks and so much more options, how can someone not love it? If you are looking for perfect subtle party makeup look to amaze everyone at your sibling's wedding then this blog is written just for you. 
1) A subtle-nude party makeup look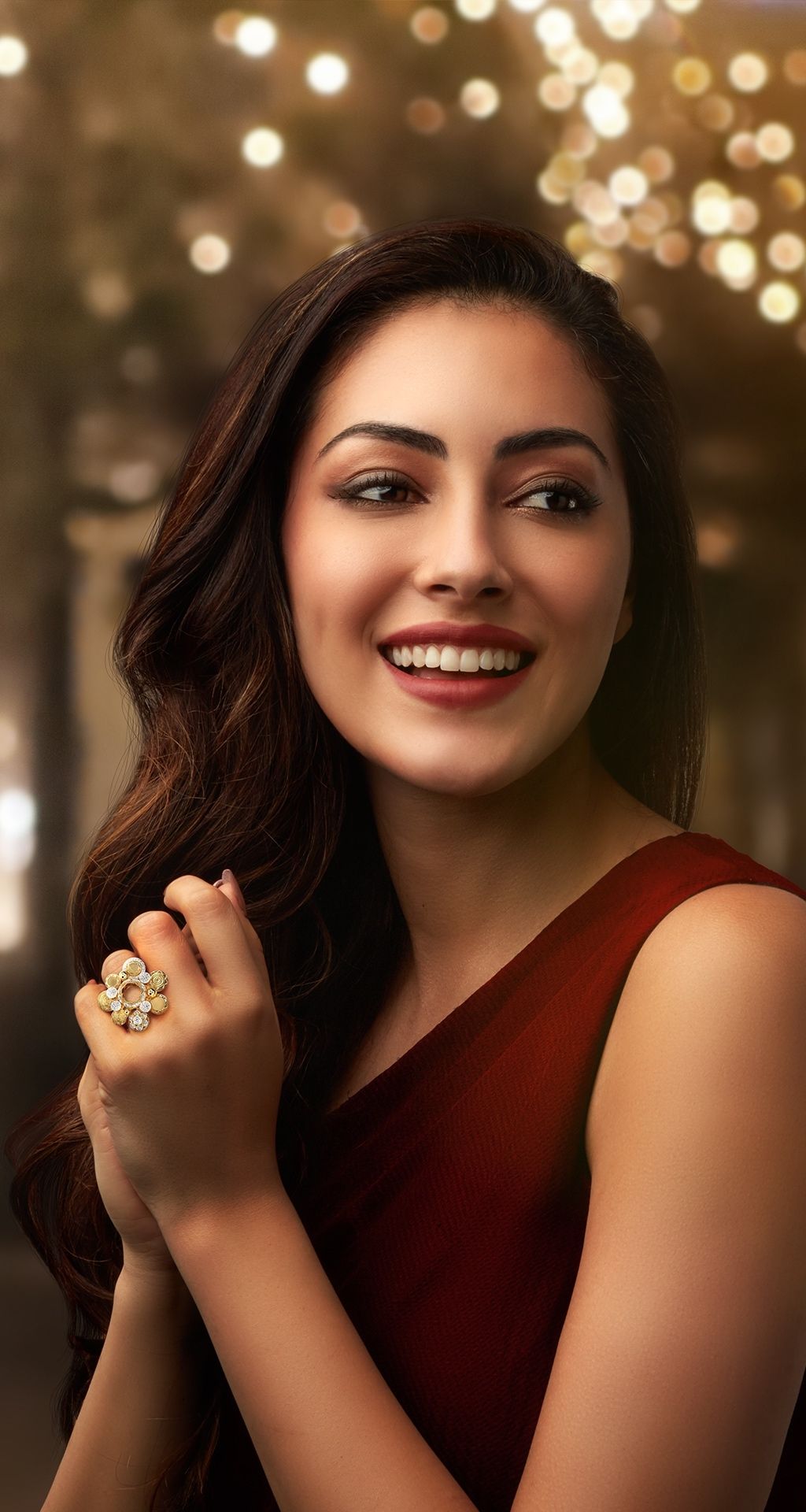 Image Via Meghna Butani Make-up Artist★ 5
Oh we are so much in love with the simplicity and the elegance in her makeup look! She went for a matt base and played with light tones of red for her eyes, cheeks and lips. This glamorous look is an example of how one can play with red tones and not look OTT at all. She opted for a modern dress in deep red colour and went with minimalistic accessories. Classy will be the right word to explain her complete look. 
2) Heavy eyelashes and dewy Party makeup look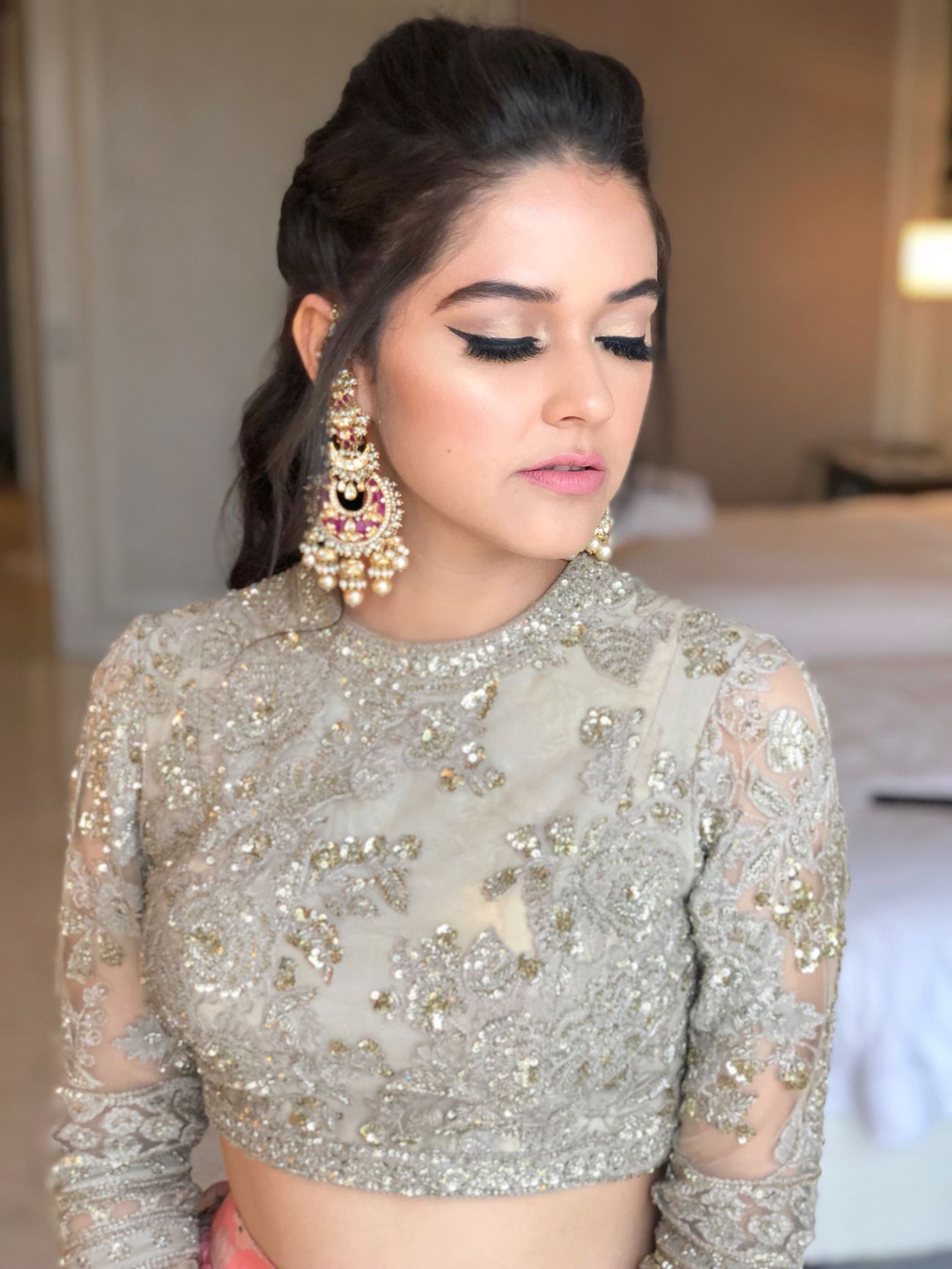 Image via Doll You Up By S★ 4.8
If you are planning to go with a heavy outfit but want to keep it minimal when it comes to your party makeup look, the dewy makeup is at your rescue. Everything from the metallic eyeshadow to the nude lips, just make this look perfect for all the BEHENS out there. This stunning makeup look gives you  lovely lashes and a beautiful makeup base that will have you glowing!
3) Go for nude lips and flawless base like this one!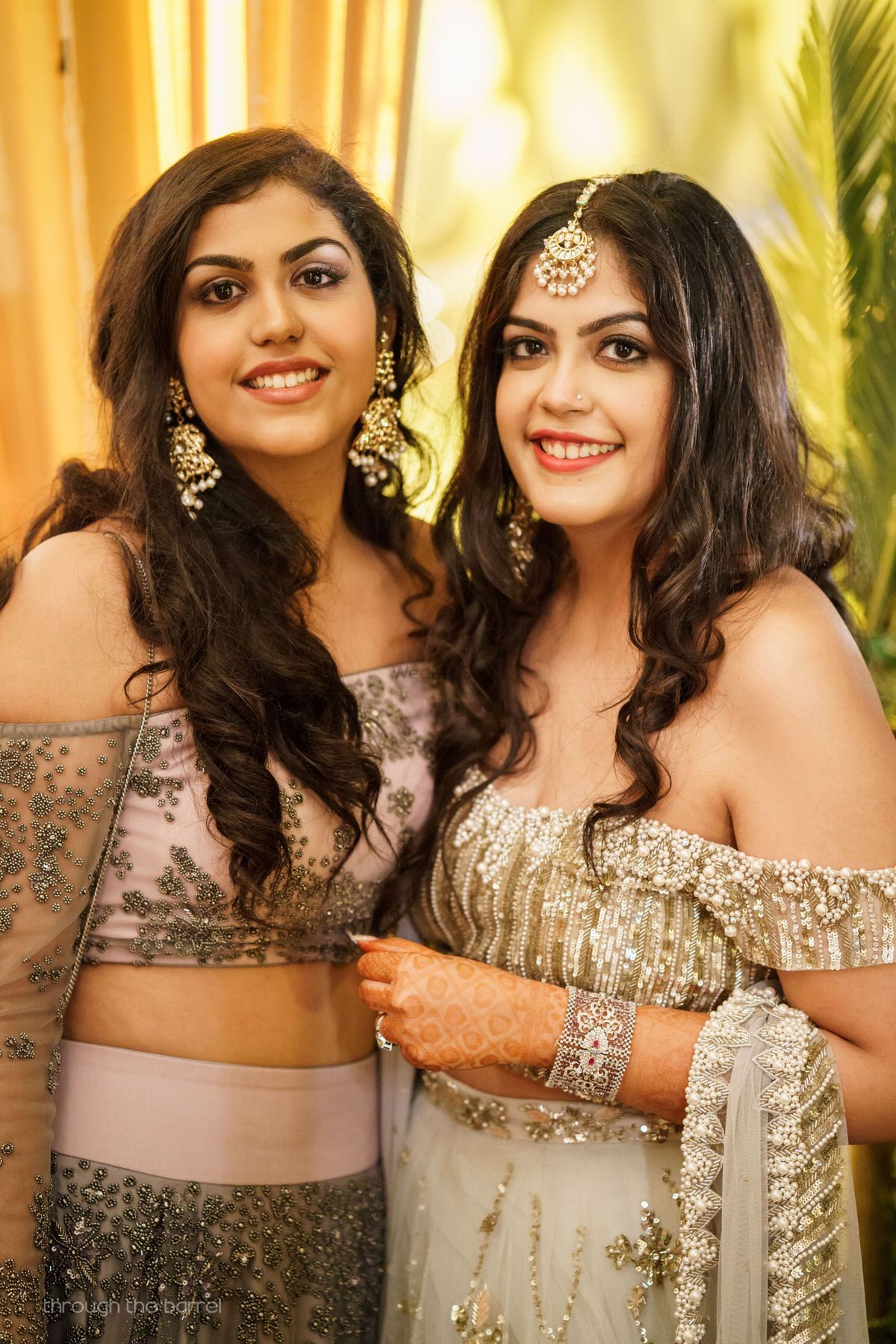 Image viaThrough the Barrel★ 4.5
If you are planning to wear a modern dress with heavy work for your sibling's marriage then you will love One of the most stunning party makeup looks which is  the nude lips and a clean base look. That's what these sisters aimed and achieved with this party makeup look! 
4) Clean face + classic red lips = Stunning Sister!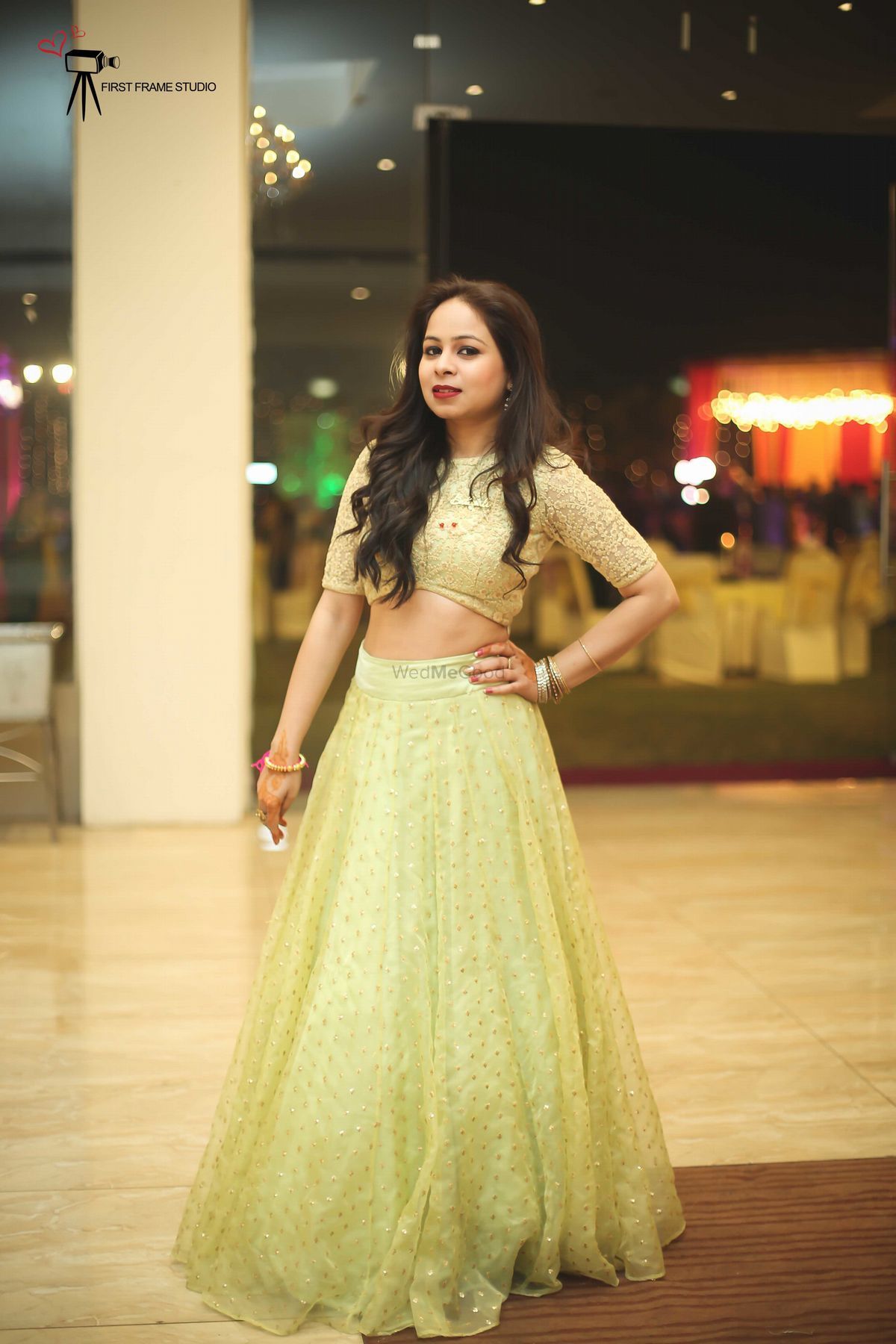 Image via First Frame Studio★ 4.8
Nothing says confidence and glamour like a classic red lip. This sister gave us major party makeup goals with her perfect base and a bright red lip look!  She went for a simple 'no makeup' makeup look with cream colour lehenga embellished with golden work and topped it up with a classic red lip which turned out to be a cherry on top for her stunning look.
5) Absolutely in love with Dewy makeup with flushed cheeks.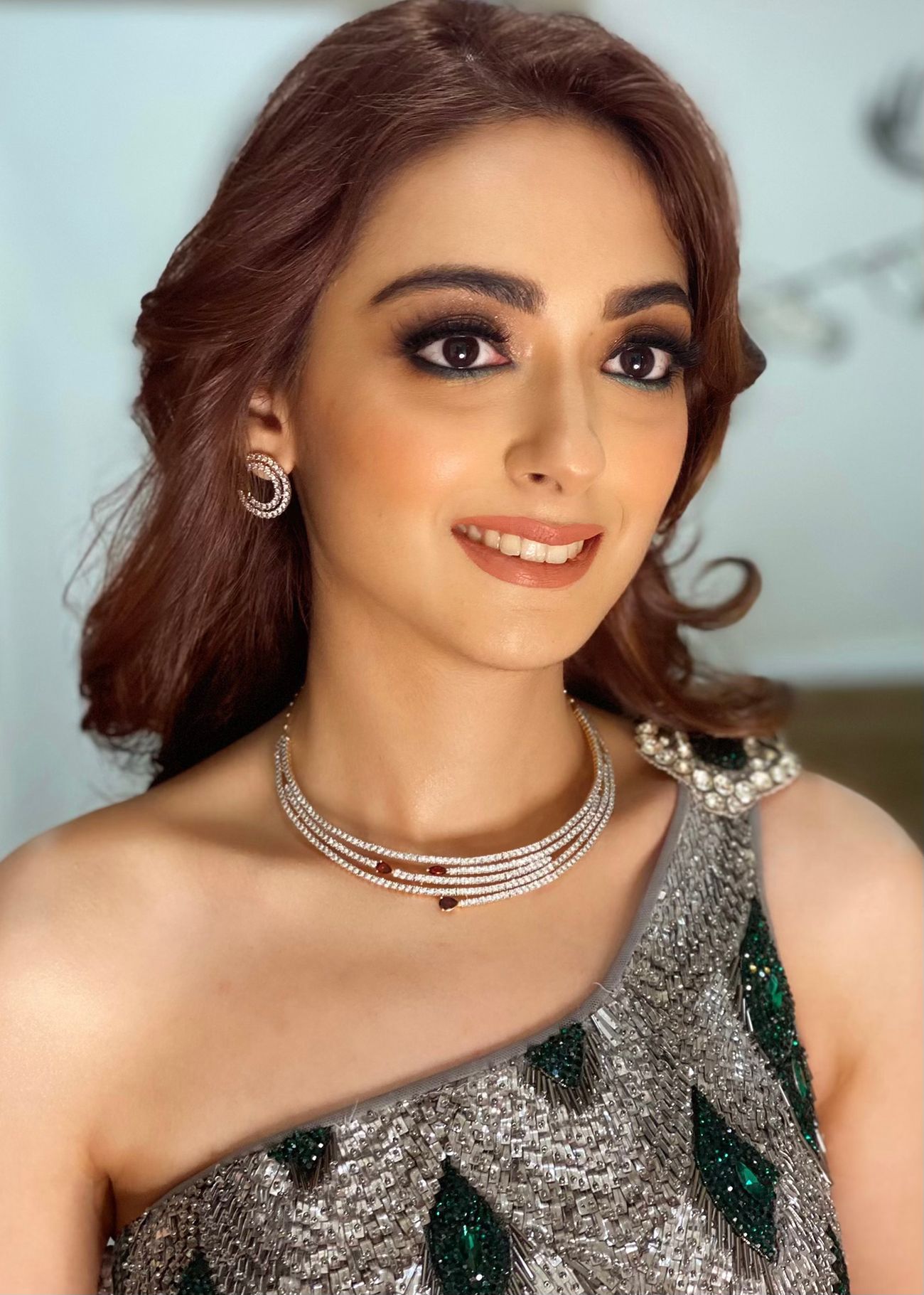 Image ViaAnkita Manwani Makeup and Hair★ 4.9
This sister made us go gaga over her makeup look. She went for a dewy base and peach flushed cheeks,  black smokey eyes and nude lips and no need to say more, this look is just SO BEAUTIFUL. The makeup is complimenting her outfit and her jewelry in a perfect way. If you are a teenager planning to wear a modern dress for your sibling's wedding then this makeup look is just going to make you stand out in the crowd. 
6) Simple Traditional Makeup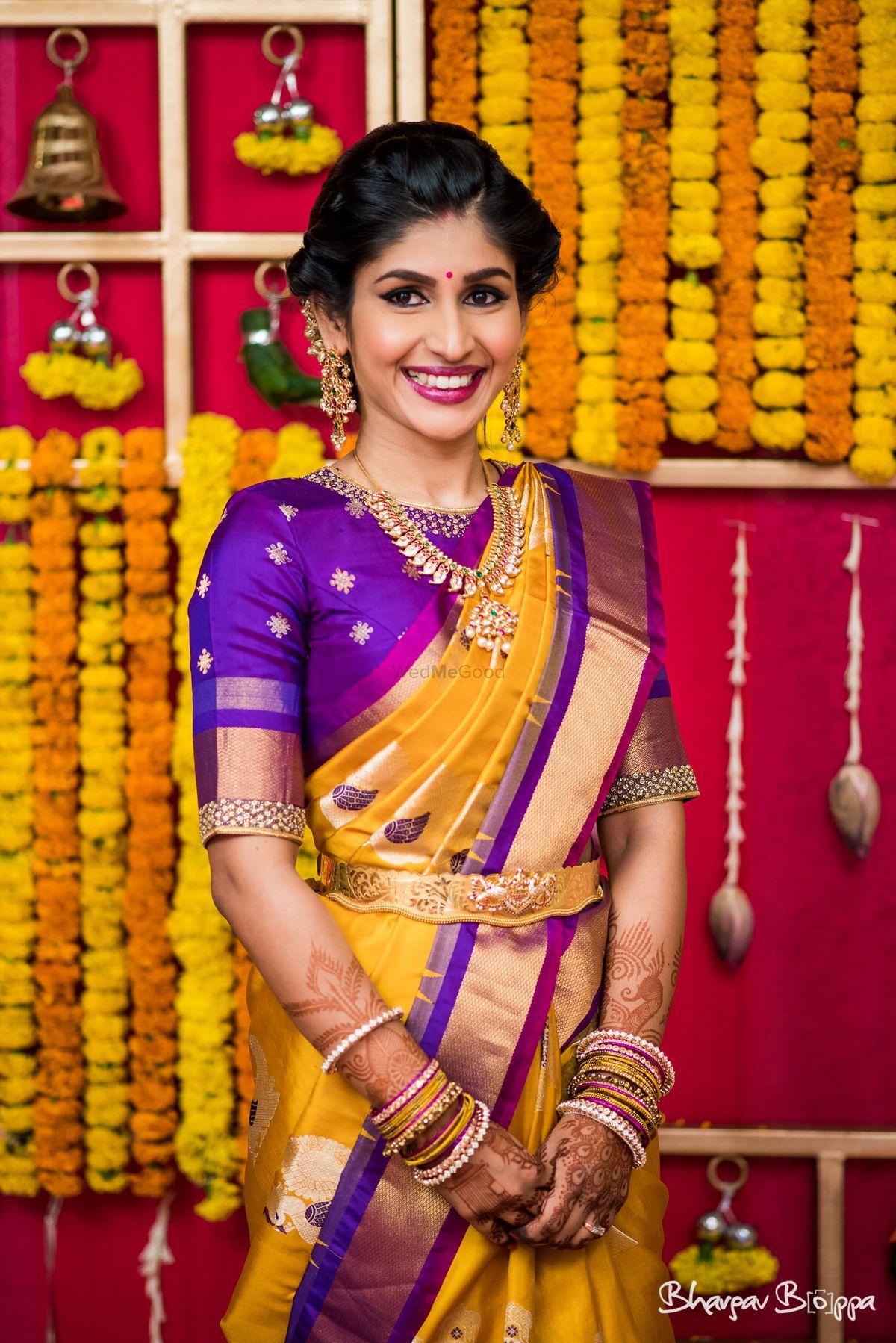 Image via Make-up by Afsha Rangila★ 4.9
You can never go wrong with a traditional and simple party makeup look. Keeping it simple, this sister of the bride opted for a simple traditional makeup look without looking OTT! She went for matt smokey eyes and mid tone pink for her makeup and styles a gorgeous yellow silk saree with it. The whole look  is balanced out and the makeup beautifully complimented her saree and the stunning temple jewelry.
7) Want a vibrant look? Add a dash of pink!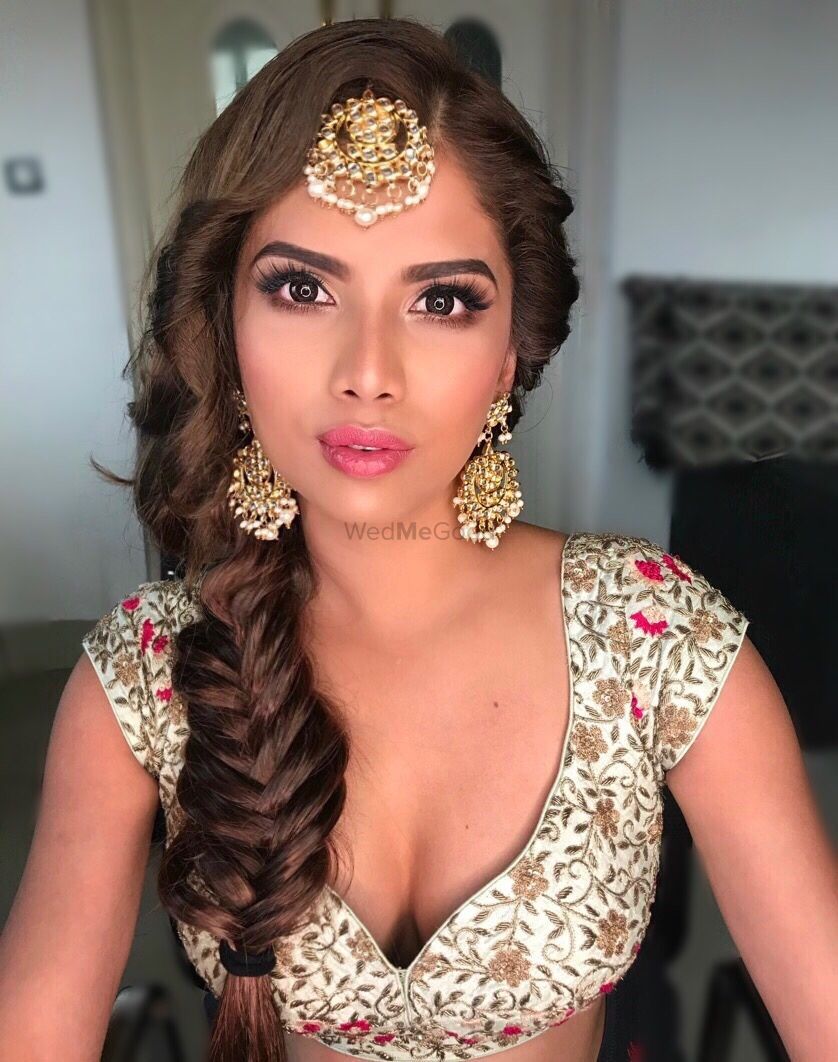 Image via Makeup by Annalia
Structured brows, heavy eyelashes, matte base, pink lips and a perfect amount of highlighter. What can we even say about this party makeup look, it is just so APT! Her jewelry and the traditional outfit is just like the icing on the cake. Opt for nudey pink which looks amazing on Indian skin tones if you want to look as gorgeous as this pretty lady at your sibling's wedding. 
8) She opted for a subtle look with kohl eyes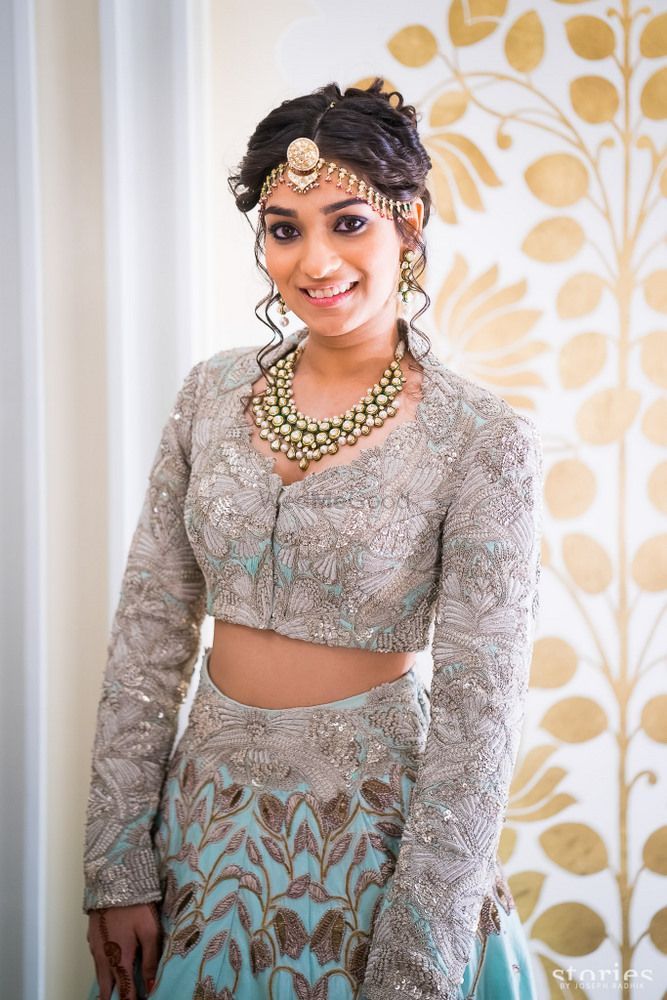 Image via Anamika Khanna★ 5
This beautiful sister of the bride, opted for a makeup that complimented her stunning grey Anamika Khanna outfit. Keeping it simple she went for dark kohl rimmed eyes and a subtle look otherwise and the whole look turned out to be so elegant enough to turn- heads on the big day. 
9) The classic fresh party makeup look - Bright pink lips to add a dose of fun!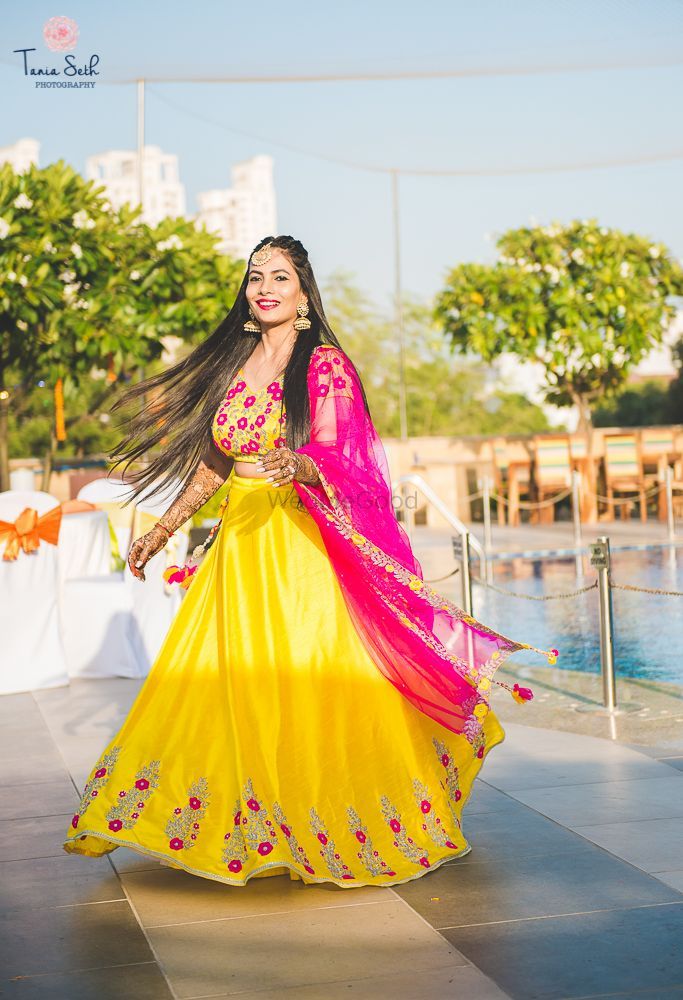 Image viaTaaniyah Seyth Photography★ 4.8
If you want a bright face, the best way to do that is to add a pop of pink on your lips. This beautiful sister went for a traditional outfit with Hot pink choli and yellow lehenga and kept her makeup look very subtle but topped it with a similar shade of pink lipstick. We just love how the look came out to be very minimal yet stunning.
10) Coral lips are giving us total party makeup goals!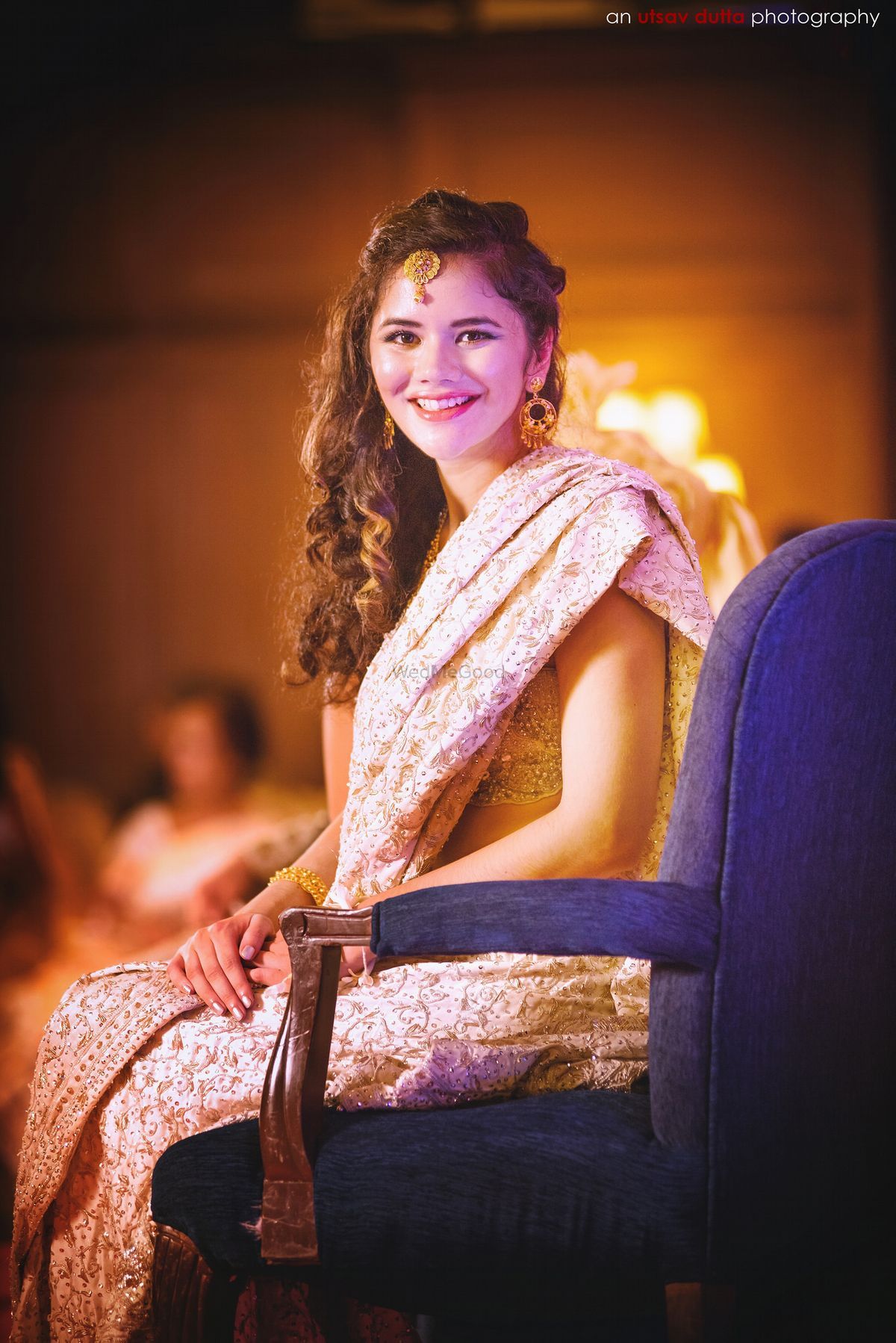 Image via Utsav Dutta Photography
Coral is such a different hue for a party makeup look when people opt for classic reds and nudes. This sister of the bride added just the right amount of zing to her look, styling her traditional outfit with a no makeup makeup look. Her choice of dewy base and coral lips just made us fall in love with her look.  
11) A simple makeup look can be stunning too! #Lessismore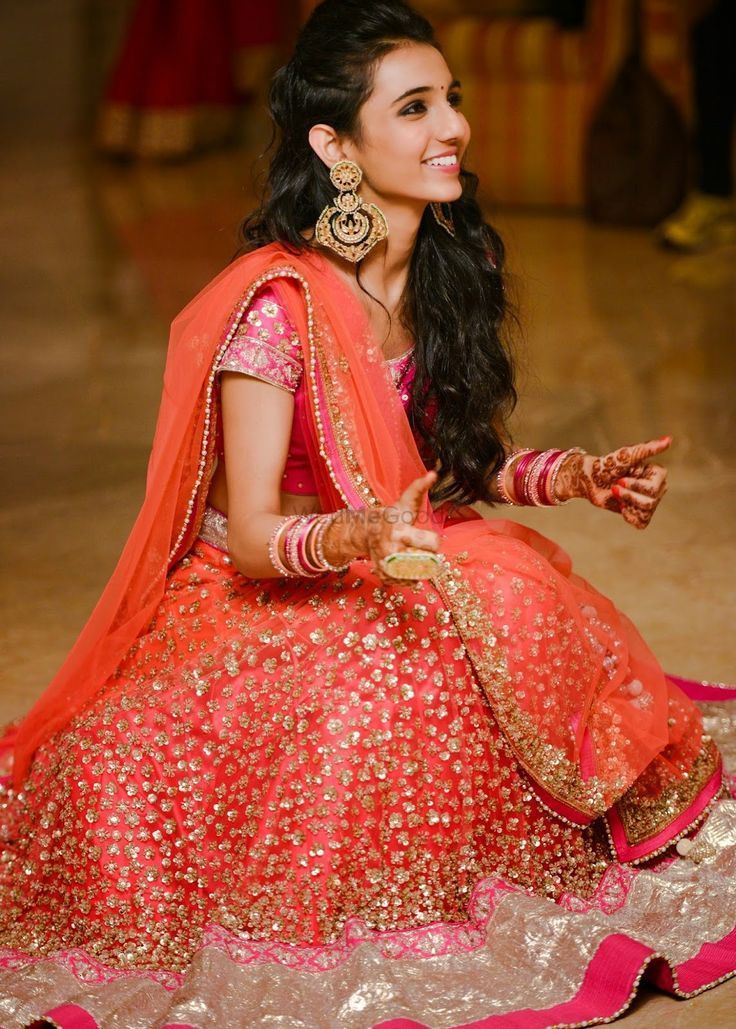 Image via Manish Malhotra★ 4.9
Loving how she let her lehenga do the talking and kept her makeup muted. When opting for a bright coloured lehenga a subtle makeup look is perfect for you to opt for. You can let your lehenga steal the show and let your face glow. 
So out of these which are the party makeup looks that you loved the most? Are they any party makeup looks that you would try at your next family wedding? Don't forget to let us know which ones you tried on!
Once you decide, book your party makeup package now to for a look of your choice!