5 Ideas to Steal from this Uber-Fun Jaipur Wedding with a Royal Touch!
BY The WMG Bride | 02 May, 2014 | 1244 views | 2 min read
While browsing through one of our Handbook Photographers from Mumbai-
Neha Bracksone'
s FB page, we came across a wedding that seemed so FUN, I knew we had to put it on Wed Me Good. While we couldn't touch base with the couple themselves- I thought these pictures would provide inspiration enough for your own Royal Jaipur Escapade .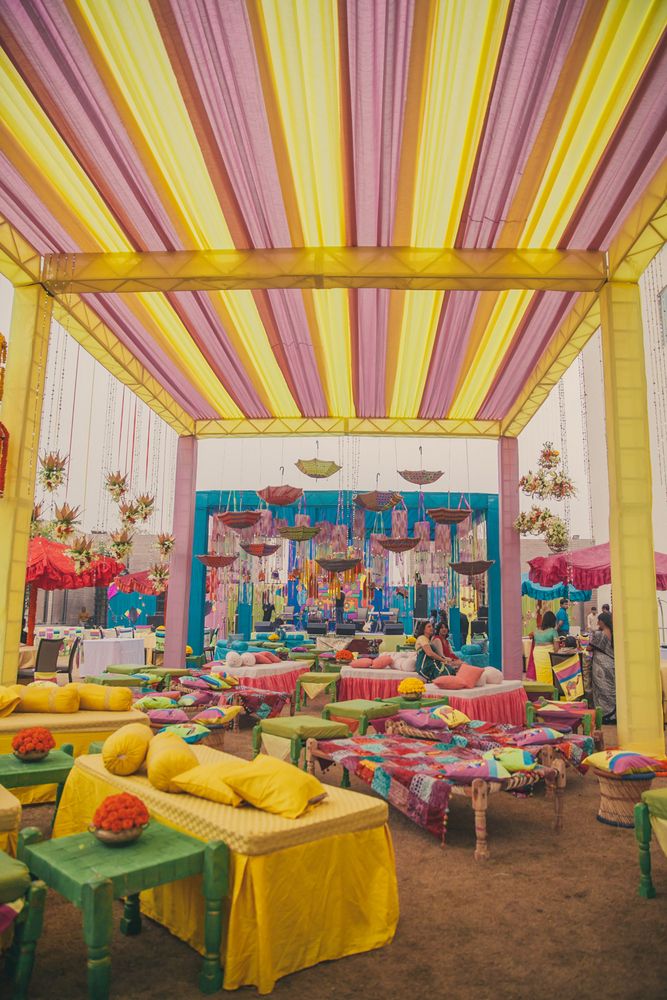 Idea  #1
Turn your mehendi set up into a full blown, Indian Mela where there is no such thing as too much color. Absolutely love the umbrellas descended from the ceiling, the touches of lavender amidst the sunny yellow and the charpai's and Muda's  with the colorful throw. Its like carnival  central here. We did mention this same idea in our 'Mehendi Decor Ideas' article but it can be seen brought to life here. Check out our
favourite Decorators
to recreate this look for your mehendi.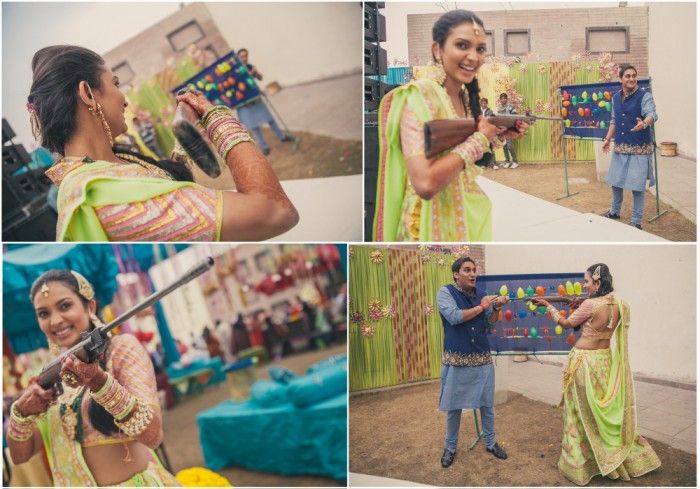 Idea #2
There is nothing more fun than a bride with a pistol . Haha. Kidding- Idea 2 is incorporating fun games you played as a kid into your wedding event. Have the boys and girls side take a shot at the water balloons . Involve all the guests with different games to make it truly like a mela - throw a ring around a bottle , take a stomp machine, hire a tarot reader. So awesome !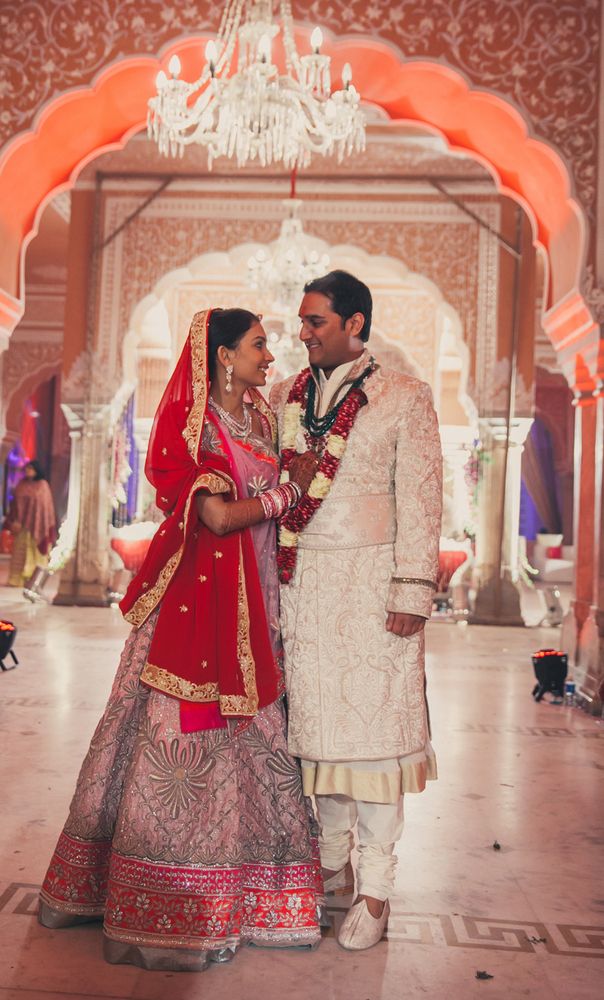 Idea #3:
The most unusual colors make the prettiest Bridal outfits.  That  Arpita Mehta lehenga in short silk is almost a mix between dove grey and onion pink with a tiny flash of red. Its such a unique color, I doubt we have ever seen a bride wear it and yet it looks absolutely stunning and definitely bridal. Idea for the groom: The belted sherwani is the perfect outfit to complete the look of a Royal Jaipur Wedding.

Idea #4 :
A Rickshaw is the perfect photo op .(Yeah, major lust over the brides jewellery and jhoomar as well).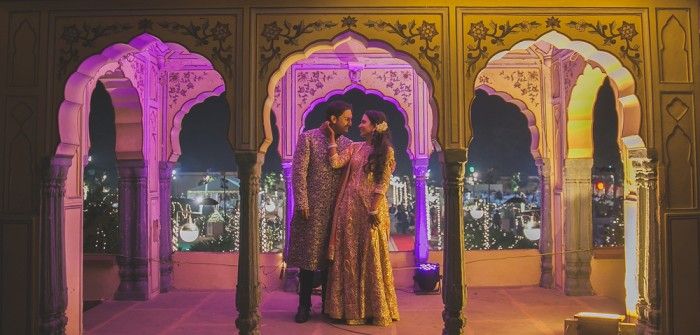 Idea #5 :
Sometimes it's the Bollywood style Photoshoots you NEED in your album. What a stunning shot by Neha- this ones to be framed and put up in your bedroom!
[handbook]
Neha Brackstone (Photography)
is a Mumbai based photographer who is part of our
WMG Handbook
. To know how members are chosen please read our FAQ [vendor]
Vendor Details:
Unfortunately additional Vendor details are not available as the couple were unavailable for comment.