7 Ideas We Loved From This Fun Goa Wedding!
BY Sakshi | 30 Dec, 2017 | 948 views | 2 min read
We love a couple who try something new, and Guncha and Ujjwal did just that at their fabulous Goa wedding which looked like a lot of fun! They had some cool new ideas which are perfect to take inspiration from, and we especially loved some of them which shone through! Weddings by Knotty Days★ 4.8 captured all the madness and fun to perfection!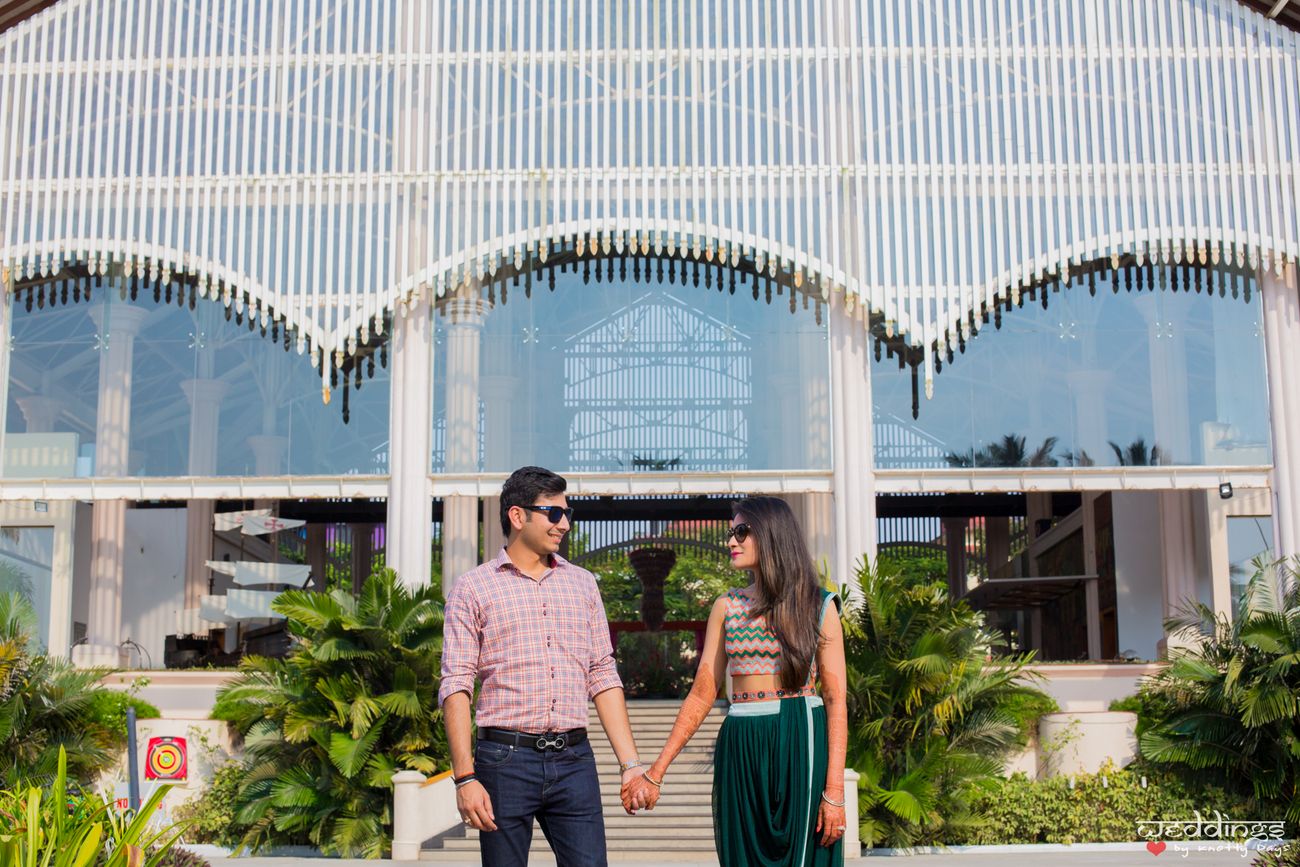 Here are 7 ideas from their wedding we loved!
Idea 1: The bride sporting a pant sari with a waistbelt!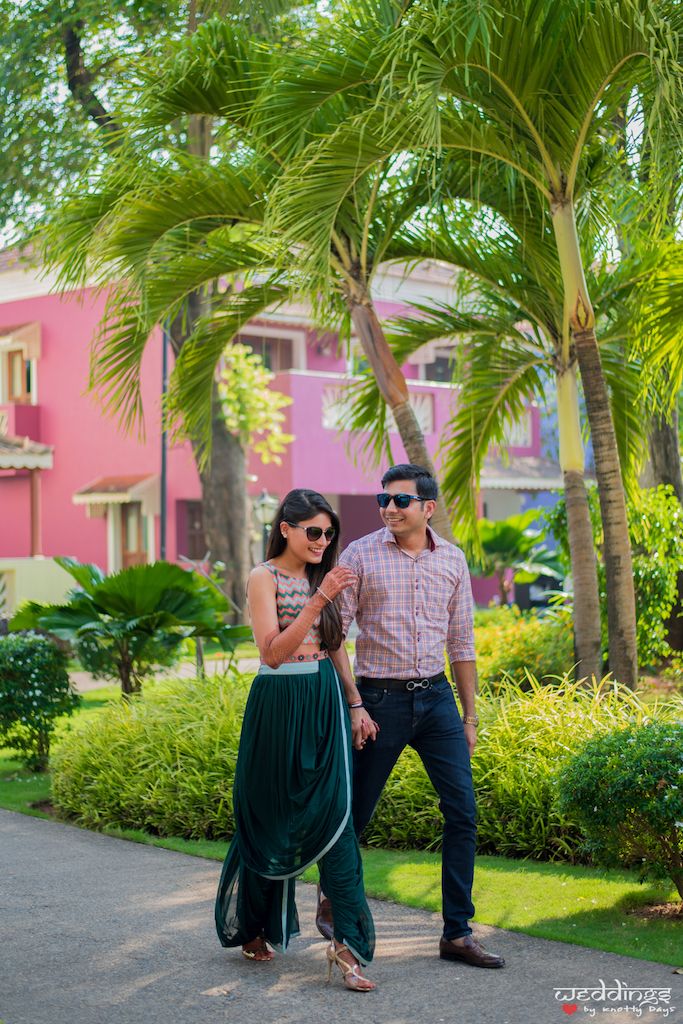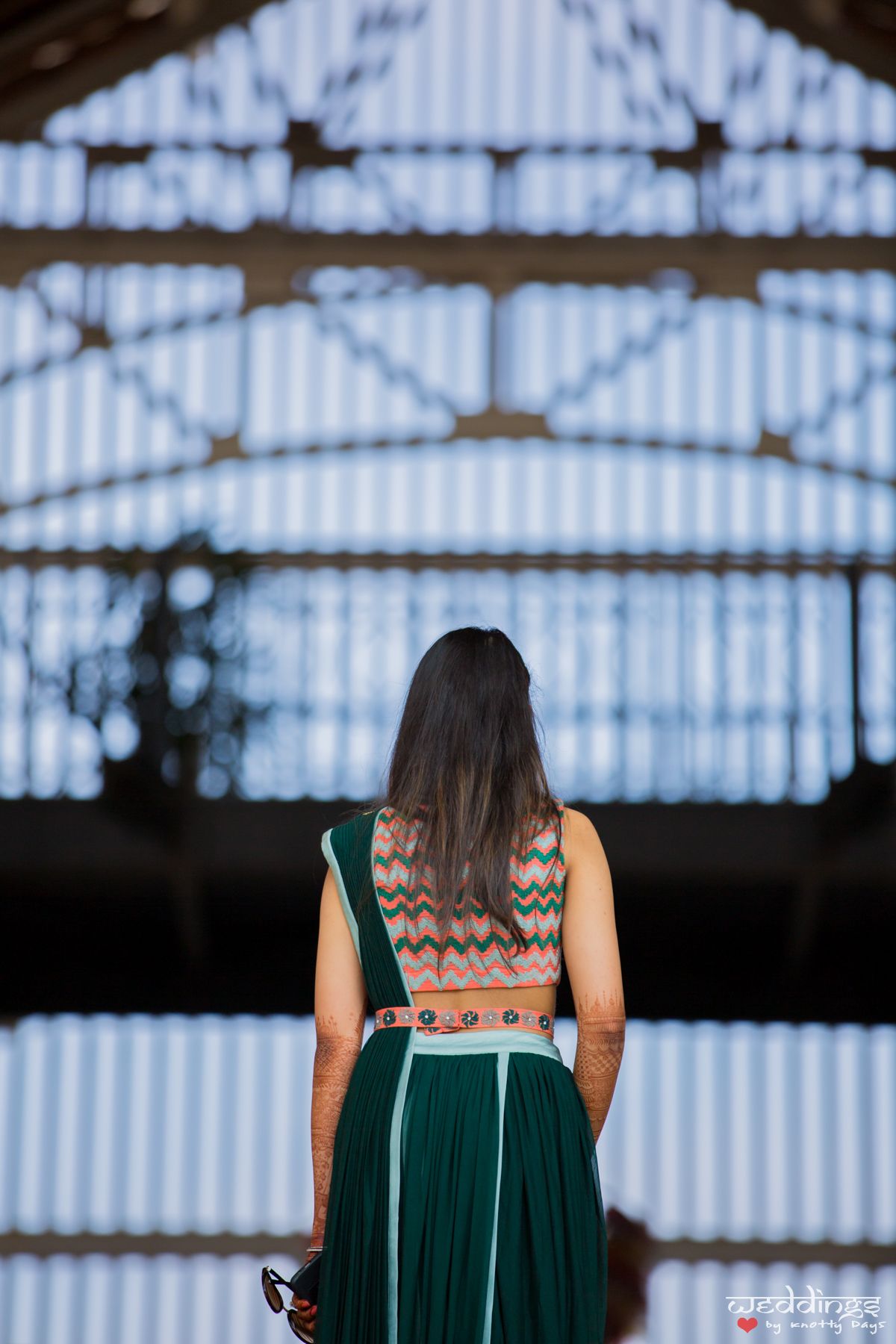 A pant sari is a unique choice when any bride sports it and Guncha wore this to the welcome party. The outfit was by Vedangi Agarwal.
Idea 2: A rain dance party!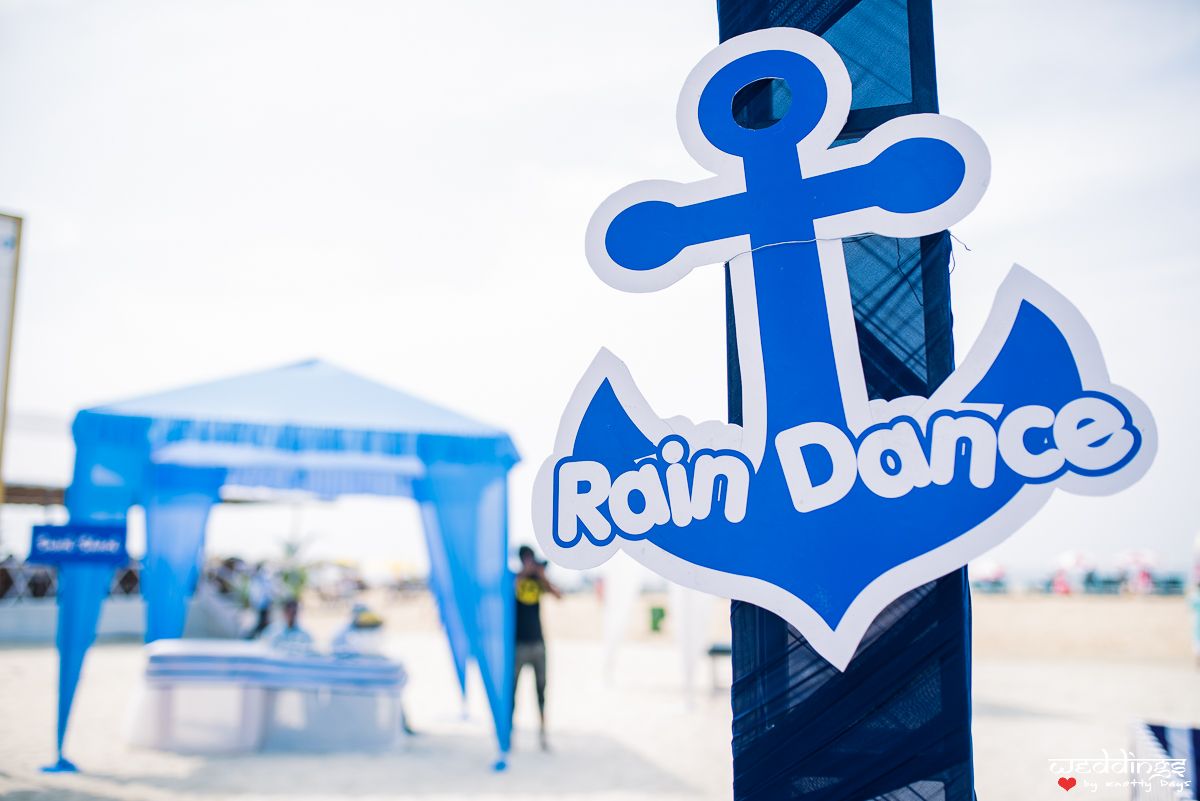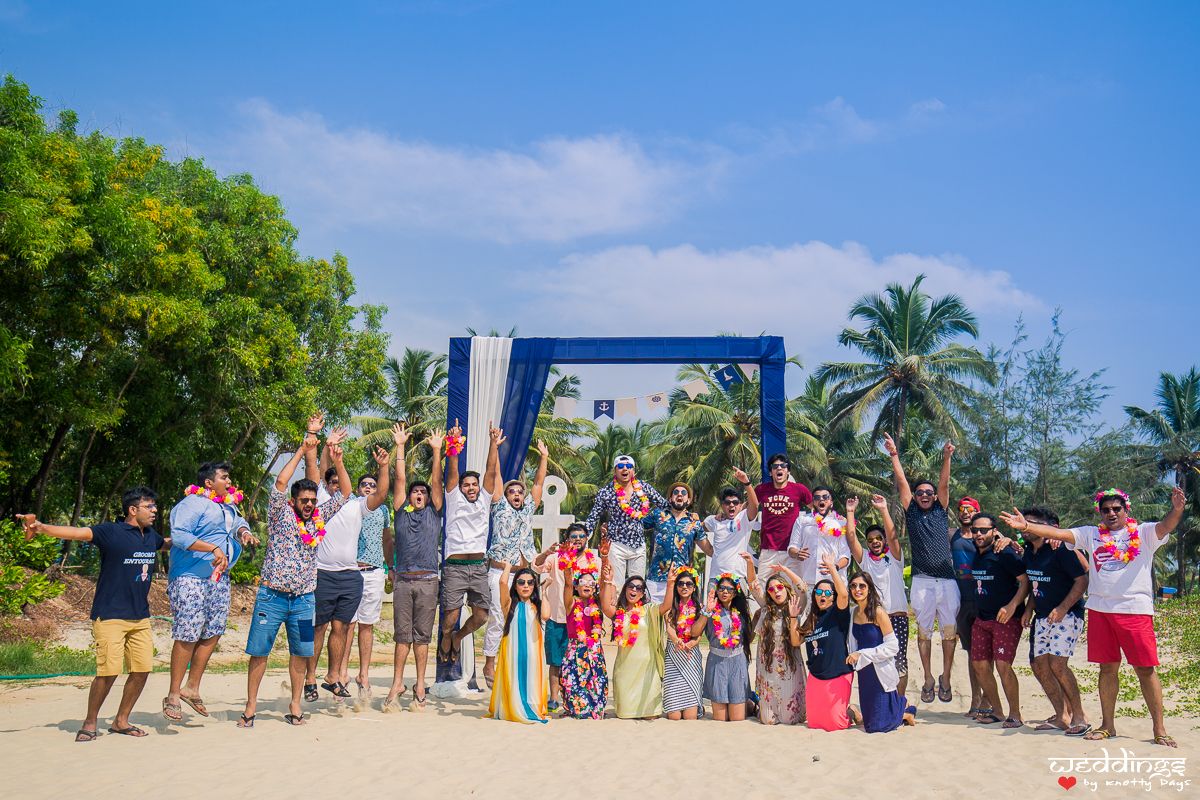 So instead of going for a typical beach party, these guys threw a rain dance party and it looked like so much fun! A good idea to consider for a beach destination wedding!
Idea 3: The groom's unique hue and those shoes!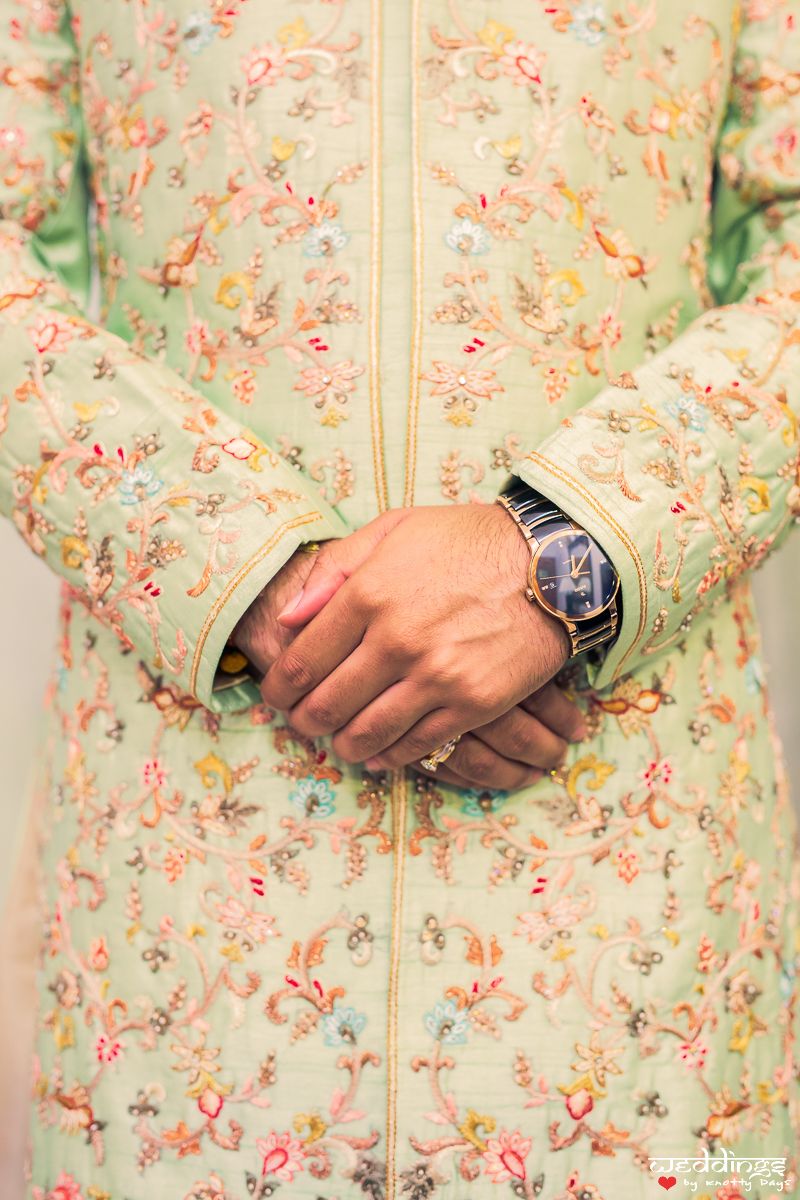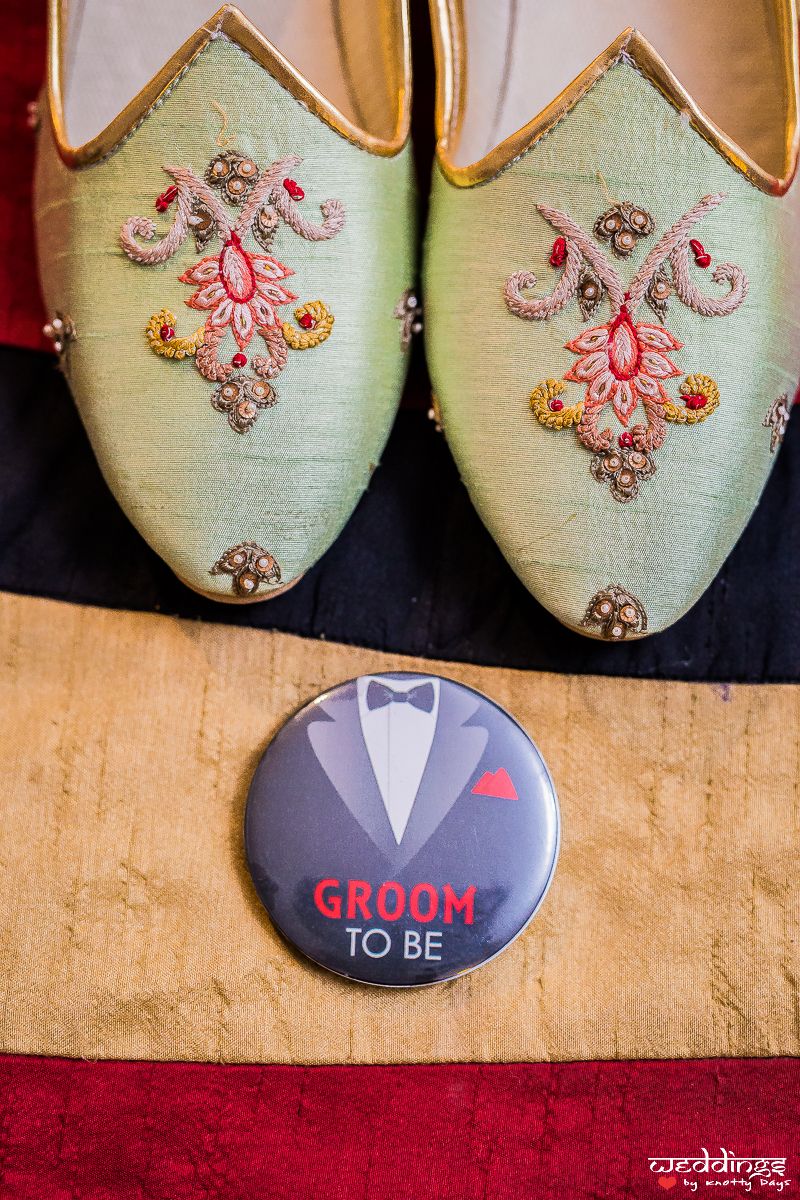 How nice and unique is that hue for a groom? And the shoes that match perfectly are superb too!
Idea 4: The bridesmaids in coordinated outfits!
Chic matching bridesmaids, but all different in their own way- you don't get to see that very often!
Idea 5: A temporary tattoo artist for the Mehendi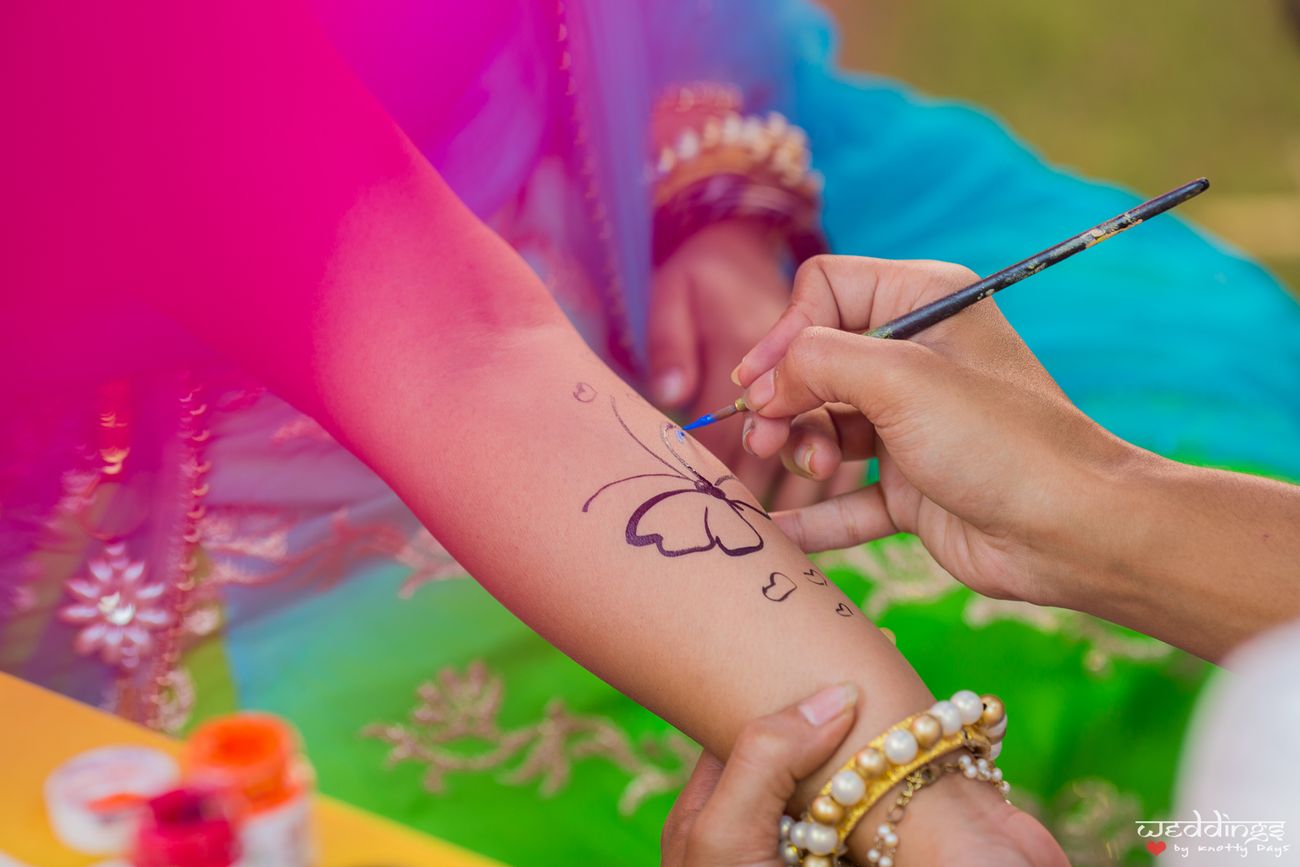 For those who want Mehendi too, but not the hassle that comes with it! Perfect to last a day or two! 
Idea 6: The wedding itinerary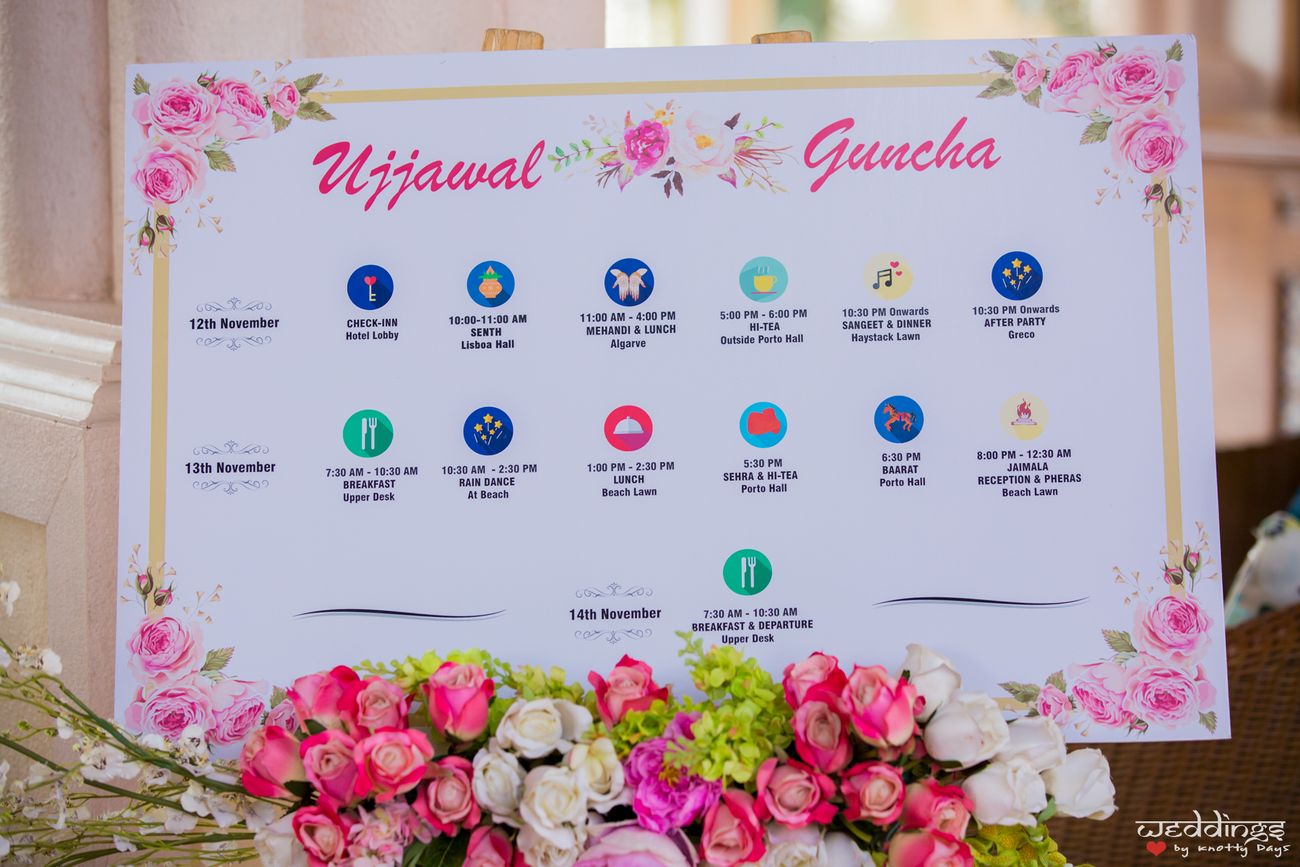 How awesome is that sign for the welcome? Tells the guests about each and every function  so clearly! And we even loved the quirky decor which was bright and pretty- with cool cushions and lots of pompoms!
Idea 7: Guests Incorporating Banarsi in Diff Ways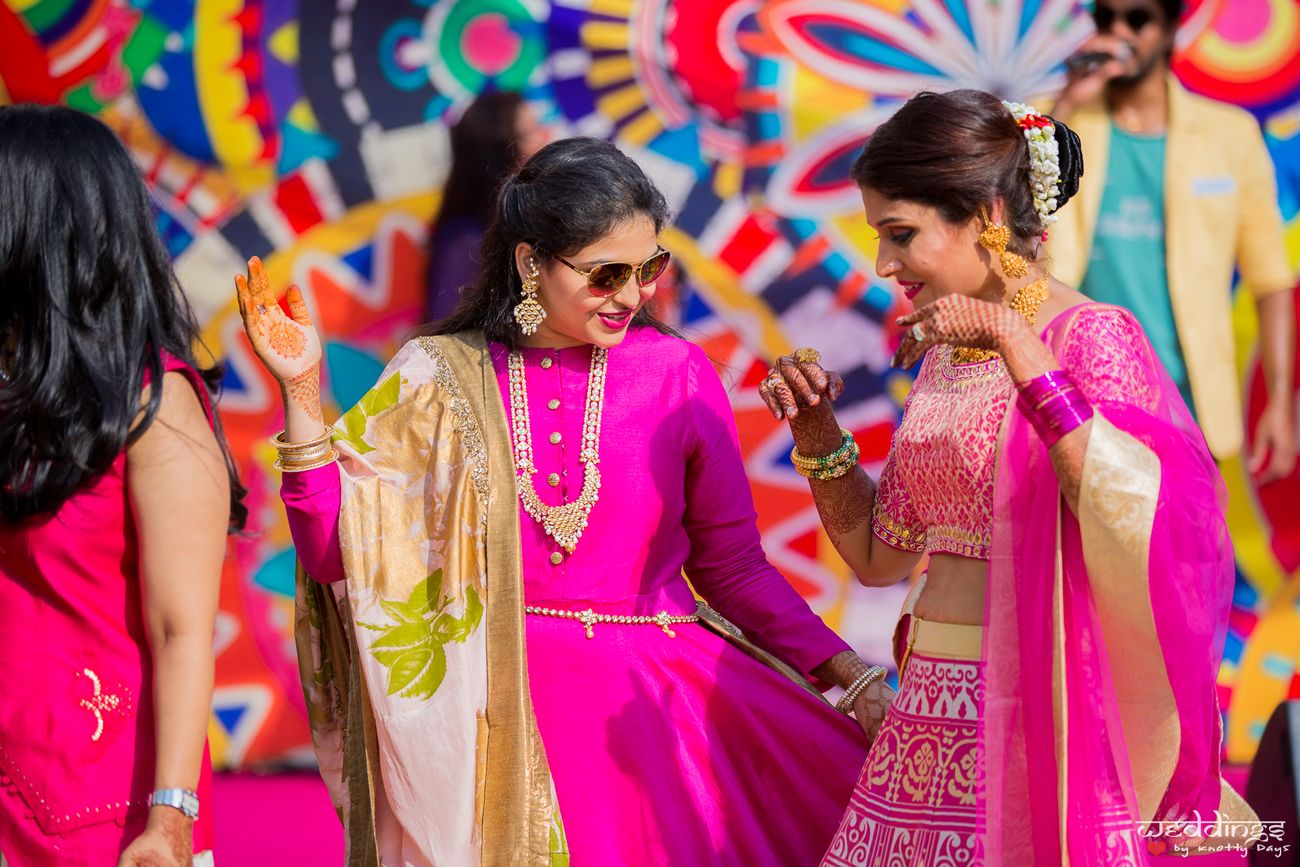 From banarsi dupattas to full blown lehengas we loved the way Banarsi was done at this wedding
Vendors: Brides Outfits- Welcome day and Mehendi outfit by Vedangi Agarwal, Sagan outfit by Shantanu Nikhil Groom wear★ 4.9 , Wedding Lehenga by Frontier Raas★ 4.3 ; Groom's Outfits- DJ Night and Wedding by Creaters Villa, Mehendi by Anita Dongre★ 4.9 , Sagan by Shantanu Nikhil Groom wear★ 4.9 ; Wedding Planners and Decorators- Design d Affairez; Venue- Radisson Blu, Goa; Photographer: Weddings by Knotty Days★ 4.8 .