7 Ways To Check If Airbrush Makeup Is What You Need!
BY Sakshi | 08 Oct, 2018 | 3671 views | 3 min read
Wondering if airbrush makeup is the right thing for you? Well, it's not for every bride, that's something we'd agree with! But there are some girls for whom airbrush makeup can be way better than regular makeup! If you fit into any of these categories, then we'd highly recommend considering airbrush makeup for your big day!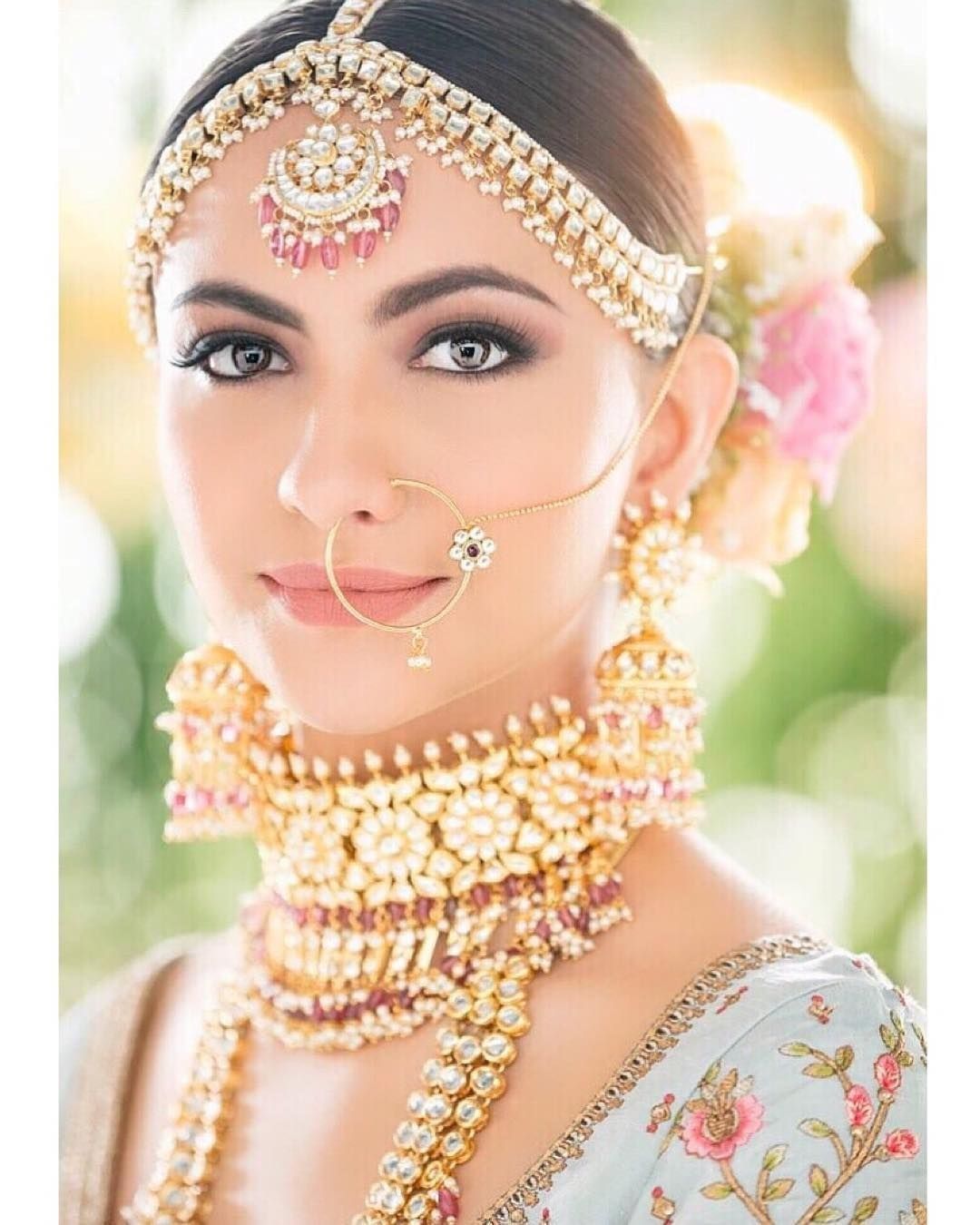 Image via Makeup Artist Jyoti Bhaya ★ 4.6
Does any of this strike a chord?
You have fabulous skin already that just needs a little bit of primping!
Airbrush makeup- just a layer or two of it is all brides with fabulous skin need to really make it look amazing and gorgeous! If you've never been a fan of heavy makeup and want to look like yourself at your wedding, then this is a better choice!
You have super oily skin 
Airbrush makeup can be a boon for oily brides, as it is makeup that's light and can avoid your face from becoming an oily mess at the wedding! It stays put for much longer and stops the pores from producing as much oil as regular makeup would!
Or skin that's super sensitive!
Foundation breaks you out? Or just about everything else? A huge benefit of airbrush makeup is how hygienic it is. You do not need to touch the product at all, and there are no tools that touch your skin! This means that you won't be transferring dirt, oil or bacteria to your skin the makeup is applied. 
Makeup can never seem to last on your face!
Yes, that does happen to some of us! Eye makeup keeps sliding off, and the blush just disappears! Airbrush makeup techniques can be used to apply a full face of makeup, even eyeshadows, and will last as long as 12 hours, or even longer. 
Foundation makes your dehydrated skin look cakey
Whether the coverage is sheer or full, the mist of makeup looks perfectly natural, and as it is built up in such thin, light layers, it does not give the caked-on appearance that tradition makeup gives, despite giving fantastic coverage.
You're having a summer or monsoon wedding
Beat the humidity with airbrush makeup, which is far more resilient than traditional makeup. It can withstand heat, sweat, tears, rain and other moisture better than traditional makeup. You can even make it waterproof with a setting spray for additional reinforcement!
You have a stageless wedding!
Traditional stages have a lot of lights, which requires the MUA to apply more makeup to the face. But if it is a stageless wedding, then you don't need that much! Airbrush makeup looks as fantastic in person as it does in photographs and the coverage and tone can be completely adapted to suit each user's skin.
ALSO READ: The Pros and Cons of Airbrush Makeup!
Looking for an airbrush makeup to look flawless on your wedding day? Click here to book your makeup artist today!