A Beautiful Goa Wedding & A Bride With Her Own Baraat
BY Aakanksha | 21 Jun, 2019 | 6927 views | 5 min read
We love brides who enter with their own baraat! After all, why should boys have all the fun? And Snehal's baraat was not just another bride dancing to her mandap, it was about honouring her heritage and making it an important part of her wedding celebrations. But that was not the only kick-ass thing about this wedding! A destination wedding in Goa, Snehal & Mahesh's celebrations were all about love and fun! Snehal's mehendi was the best example of this, where she including all the elements that represented their union, with a special surprise for Mahesh! Fotowalle - The Story Folks★ 4.9 did an amazing job in capturing this couple's most heartfelt moments and you can see it in every picture!
Meet Snehal & Mahesh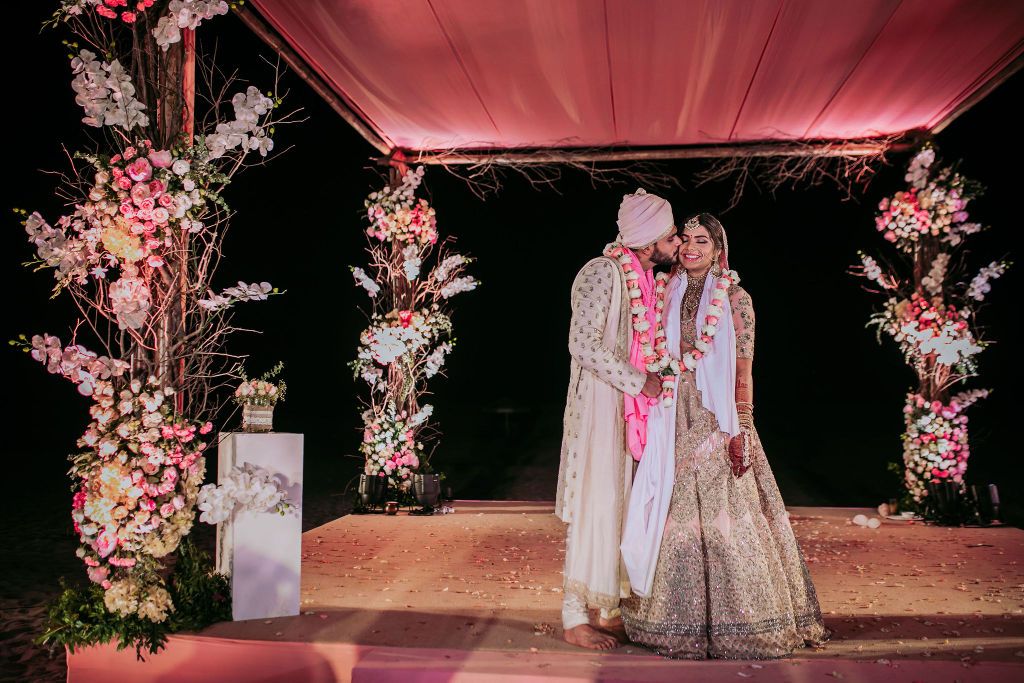 Snehal tells us how a chance meeting on a plane, led to her meeting her soulmate, "Met on a plane while sitting next to each other. He found out that I was leaving the country for good but we still decided to keep in touch. We kept speaking to each other and communicating via emails and messages and had a long distance relationship for 7 years. We finally got married in Goa , our first getaway destination whilst dating."
The Mehendi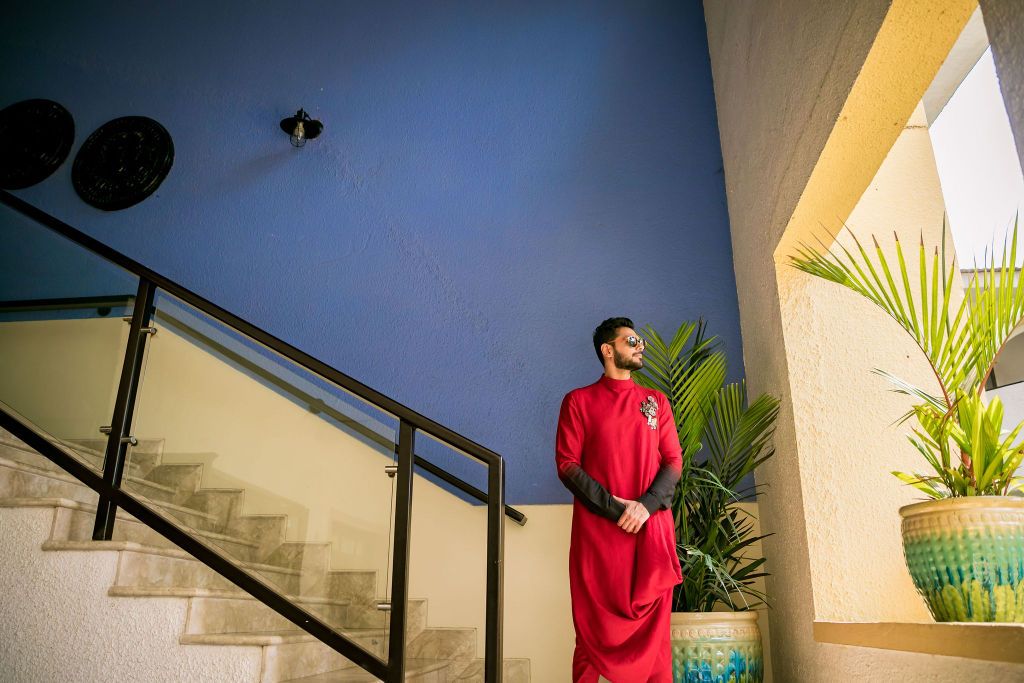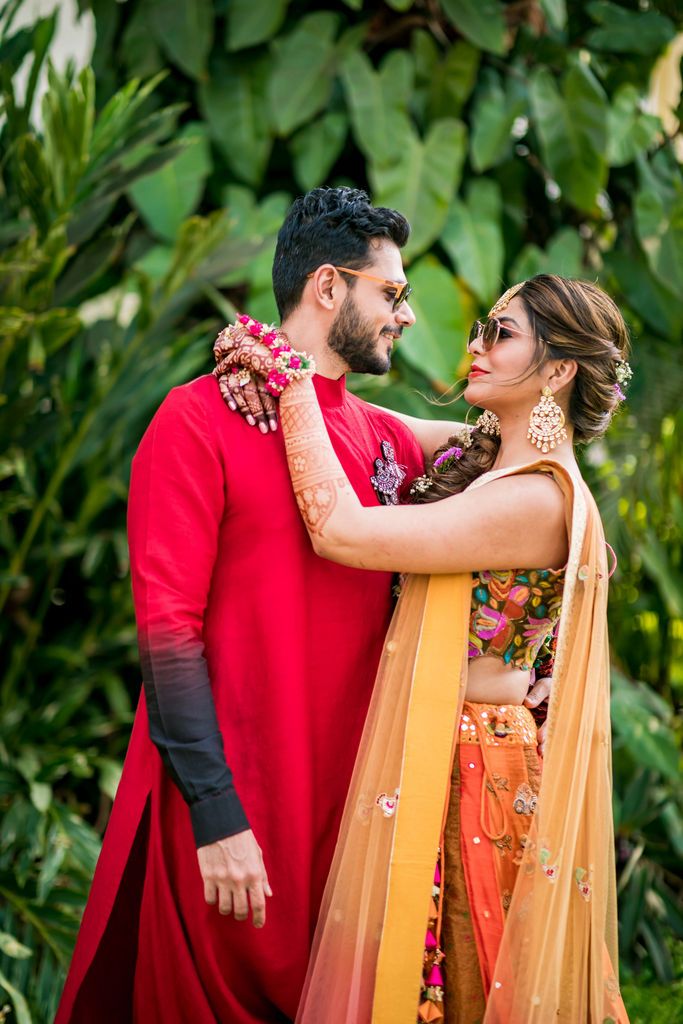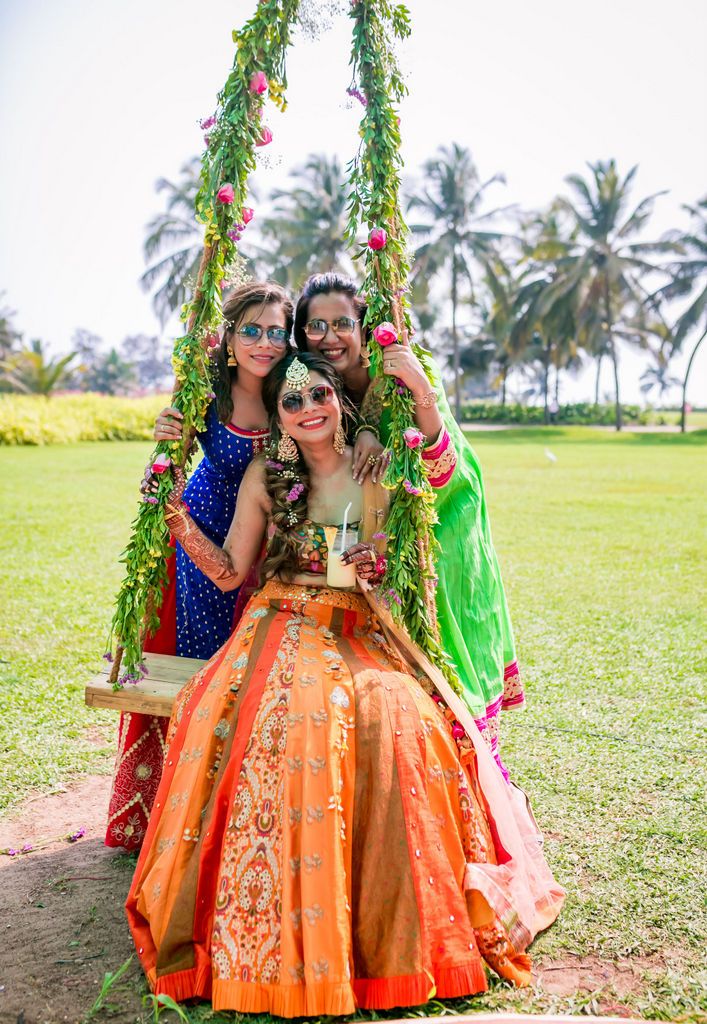 The Haldi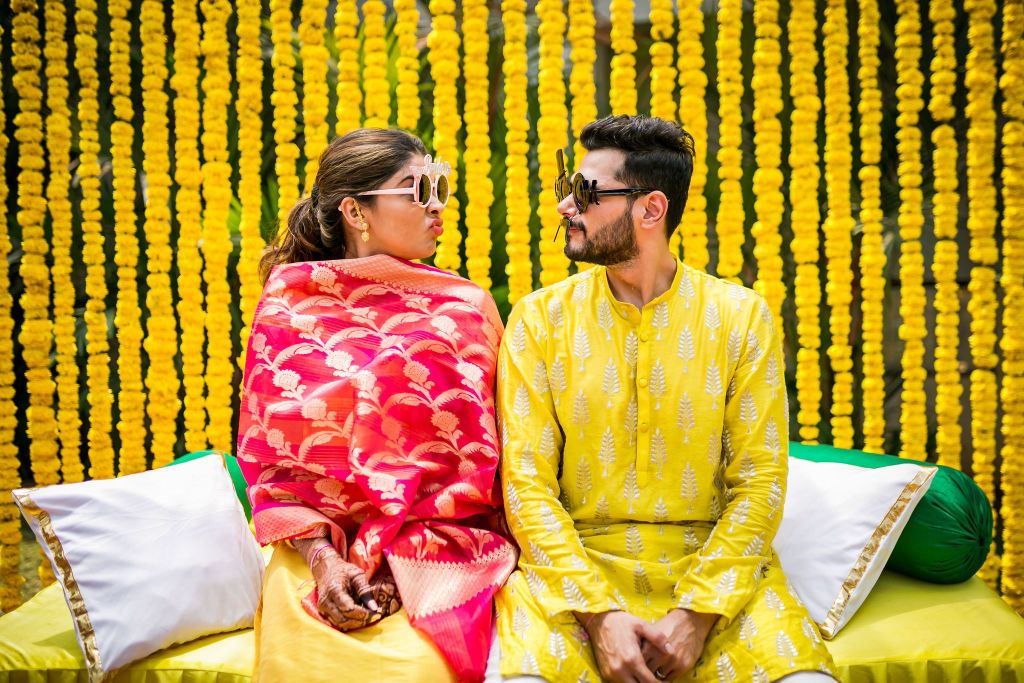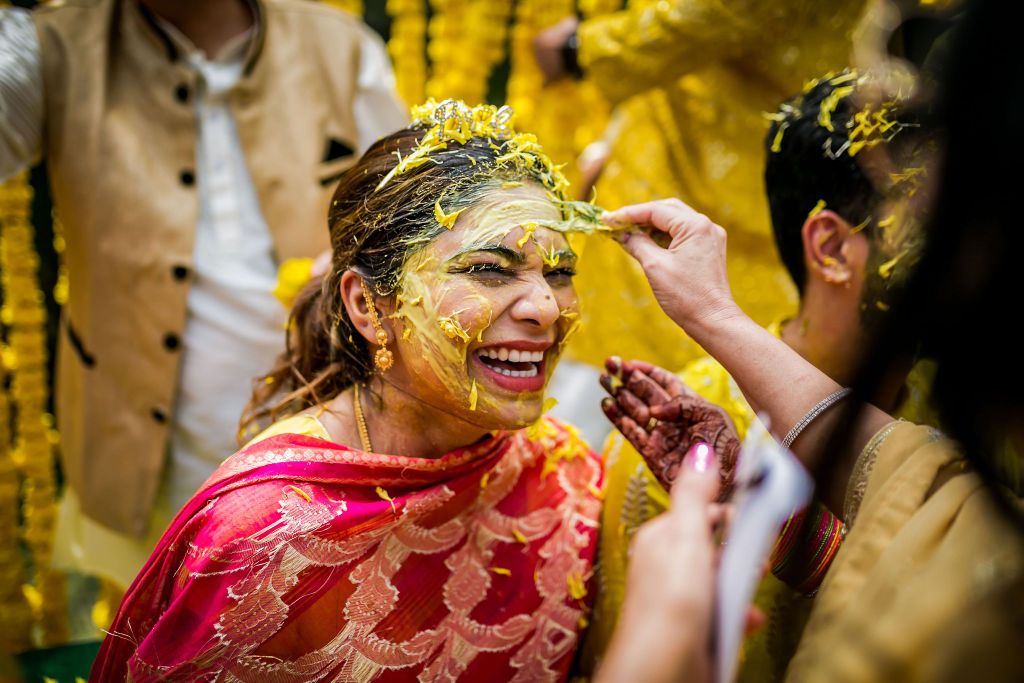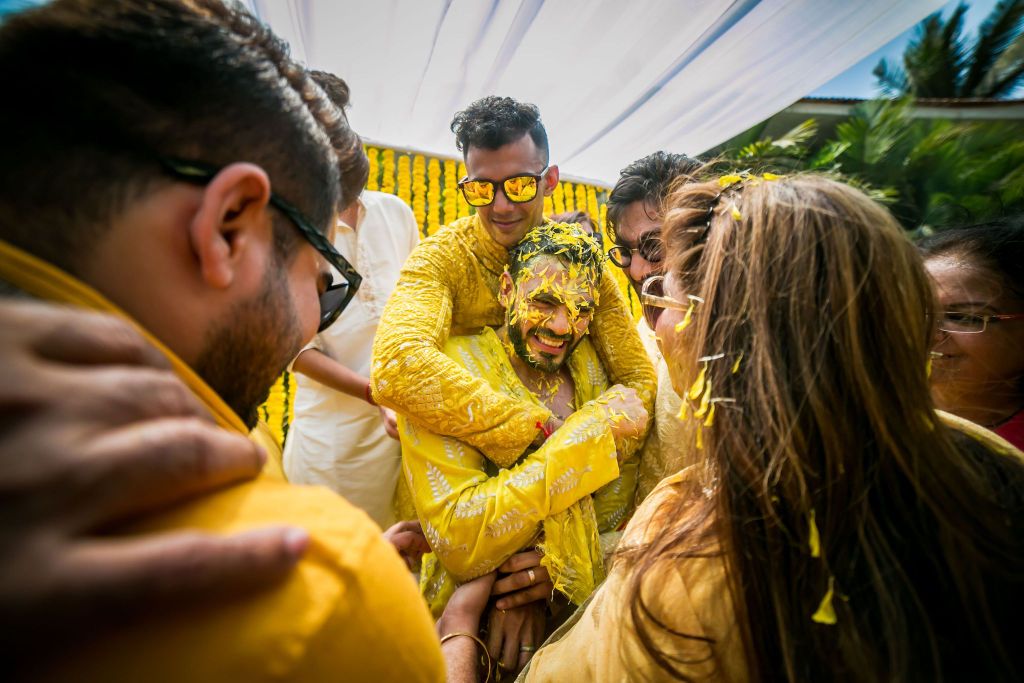 The Wedding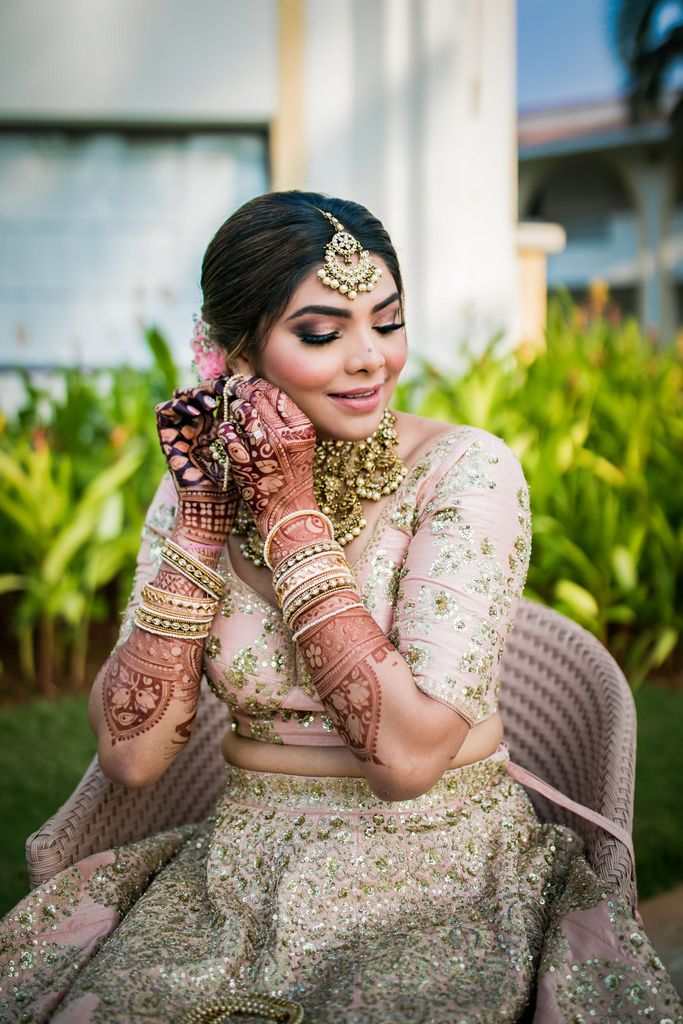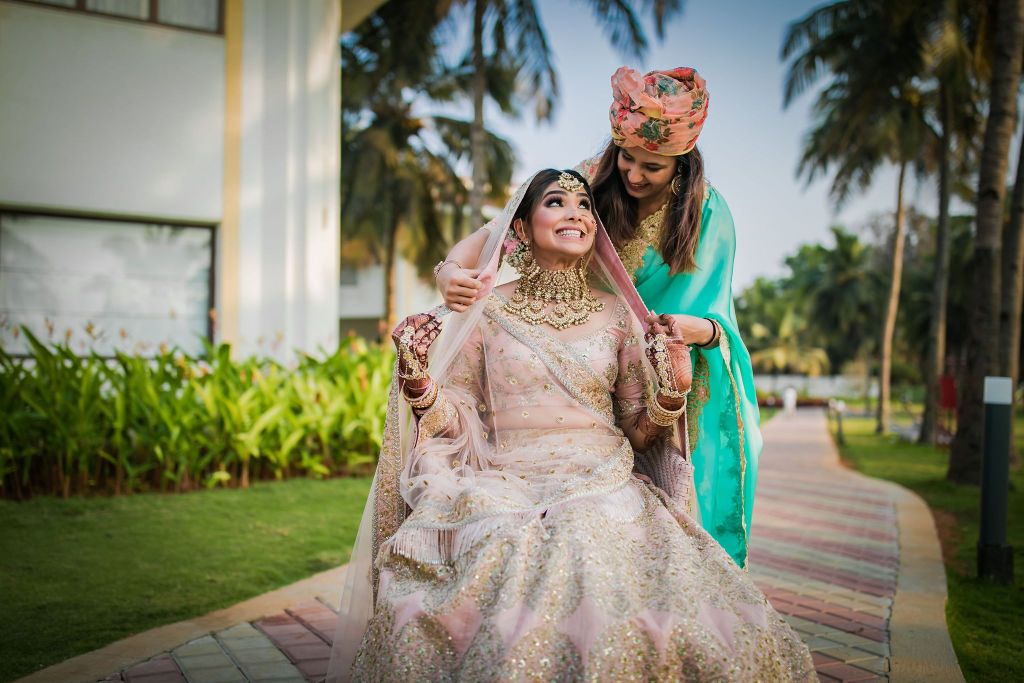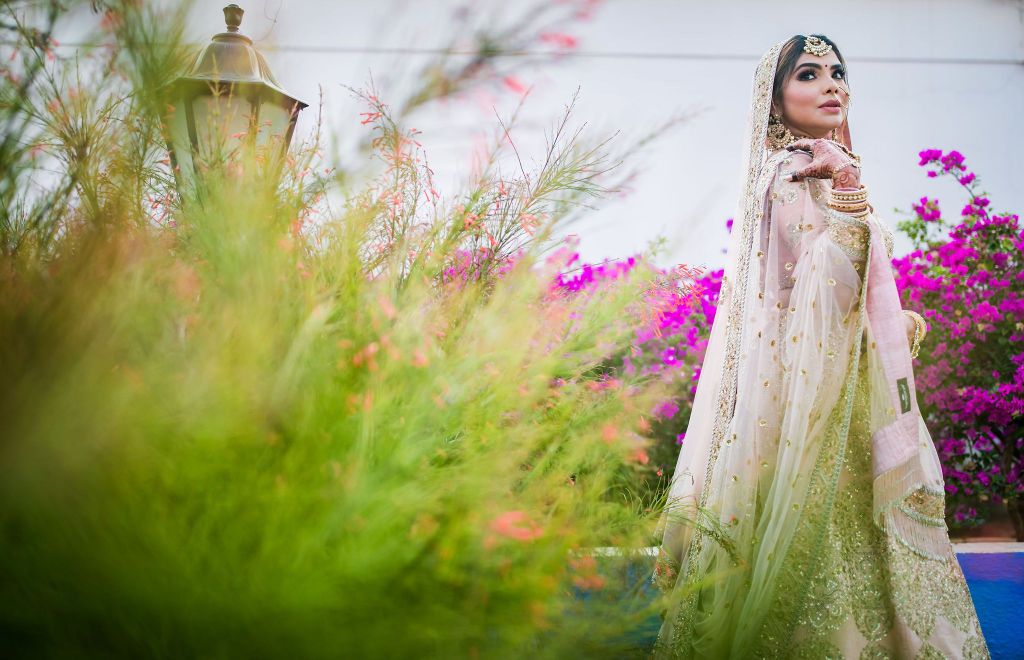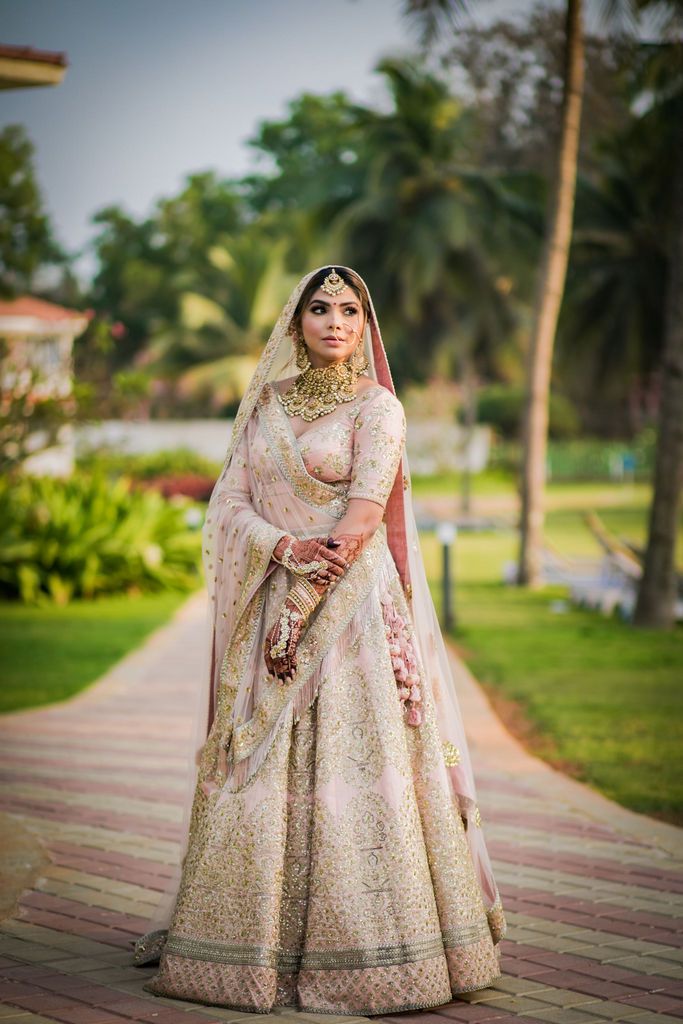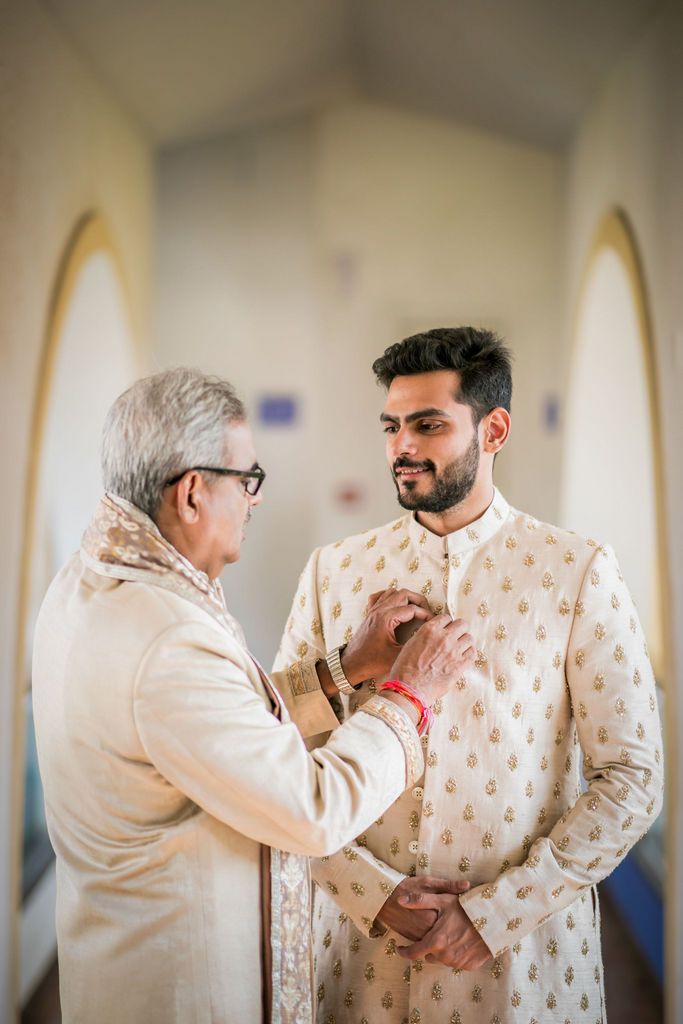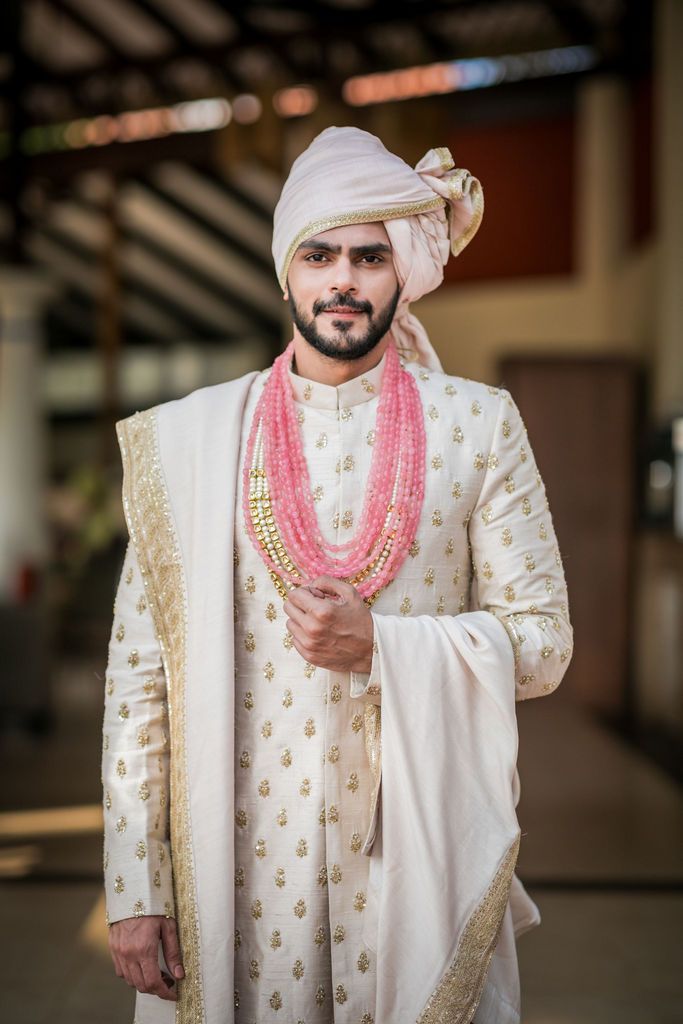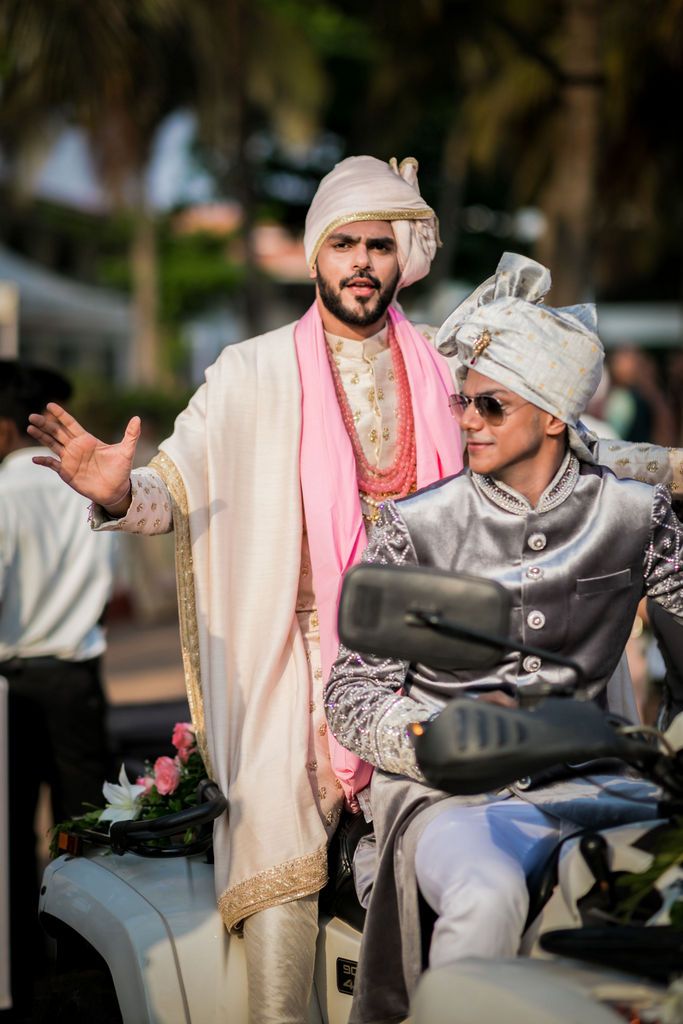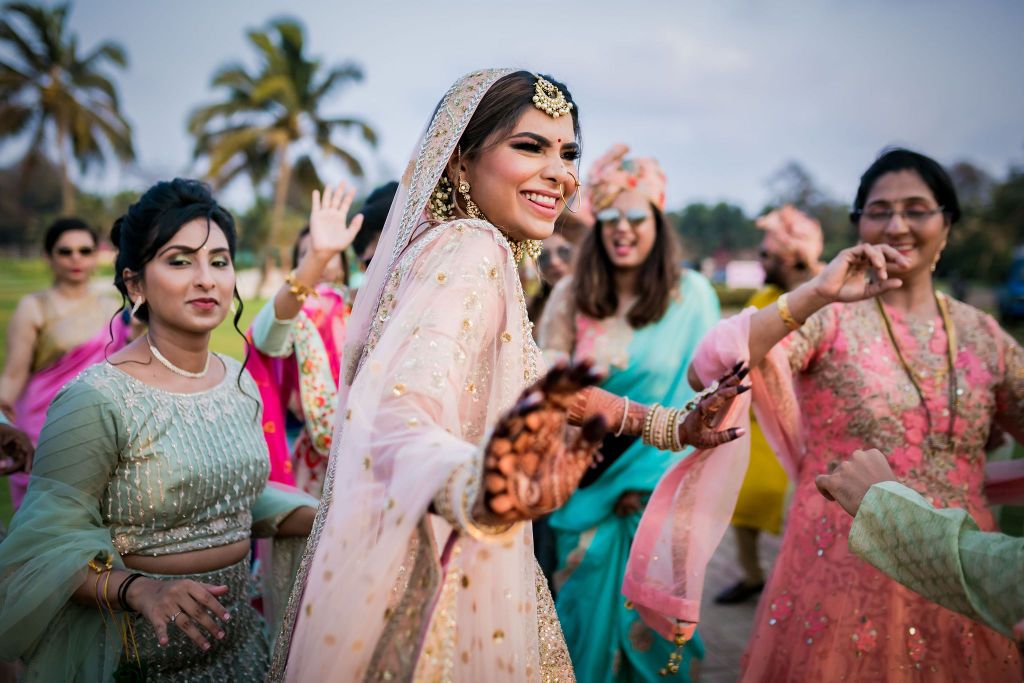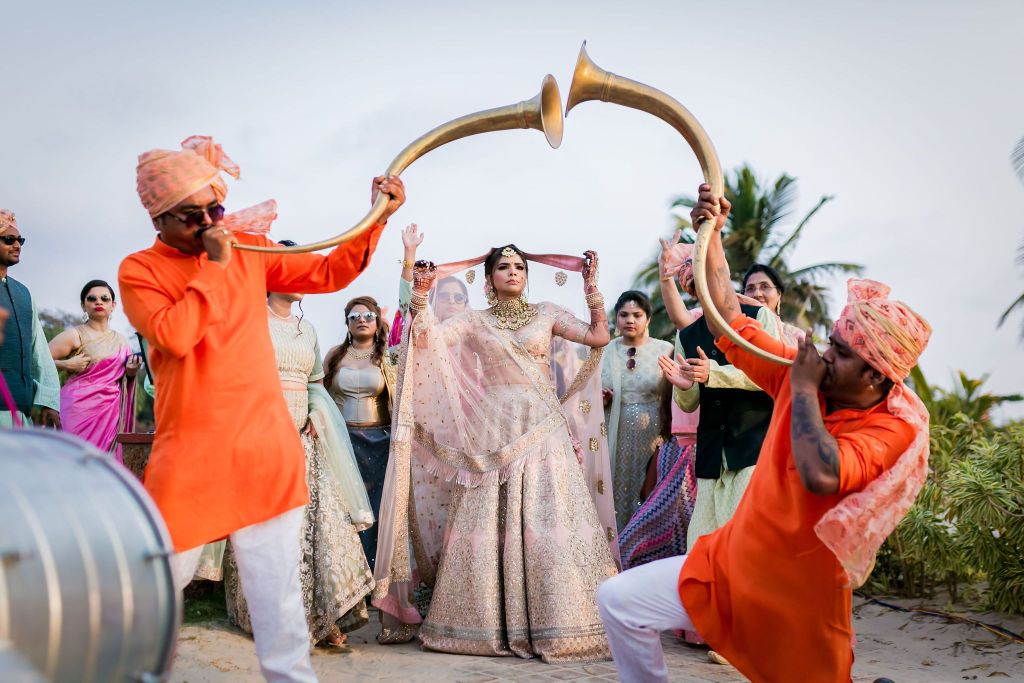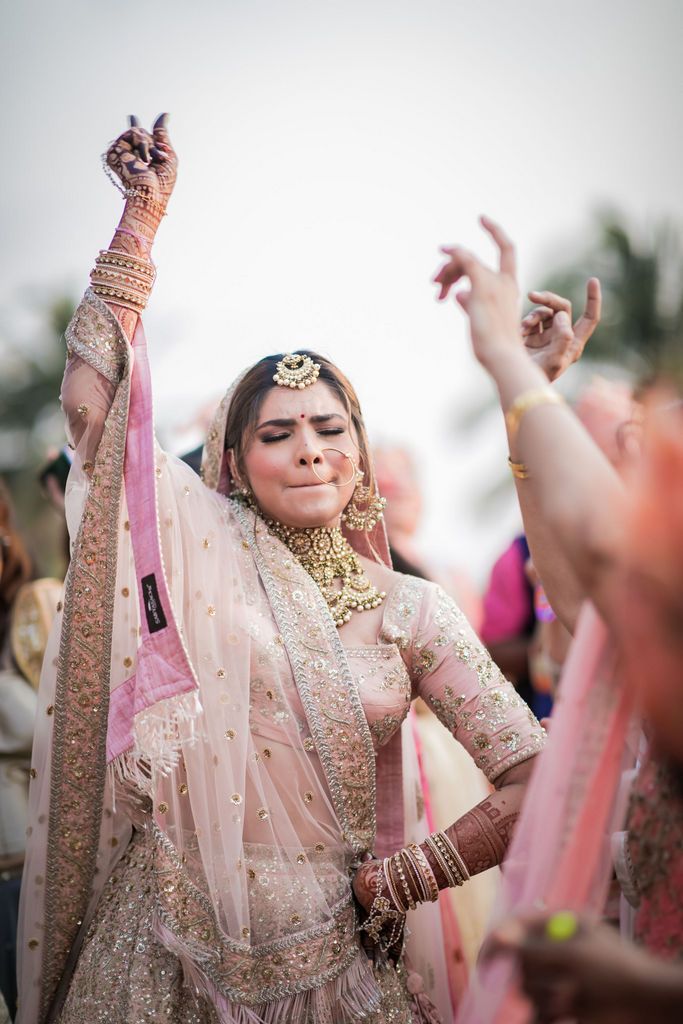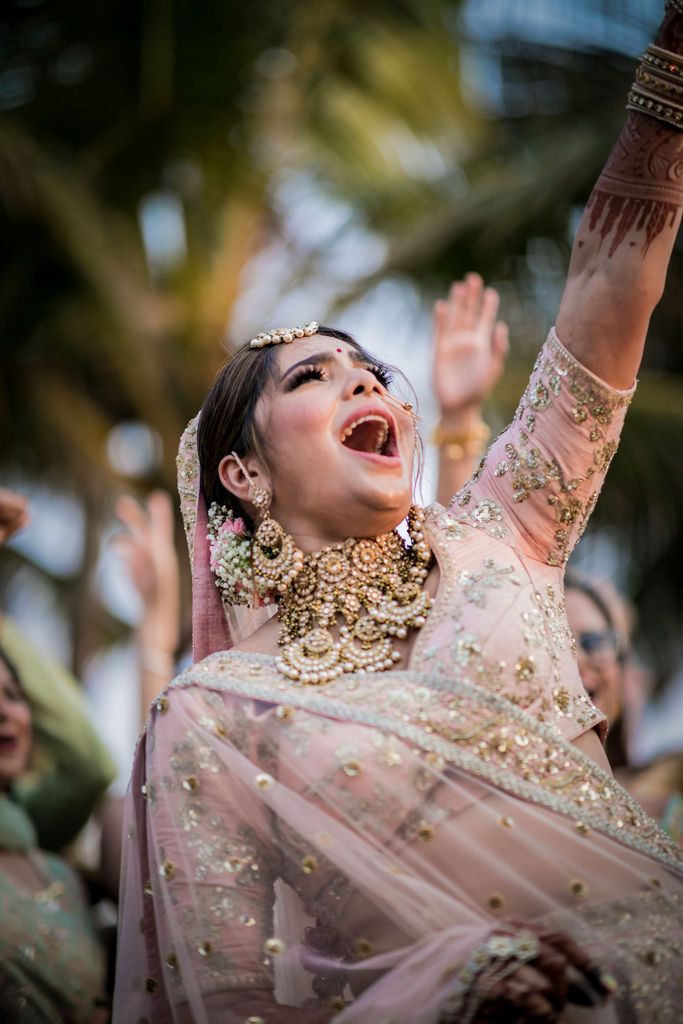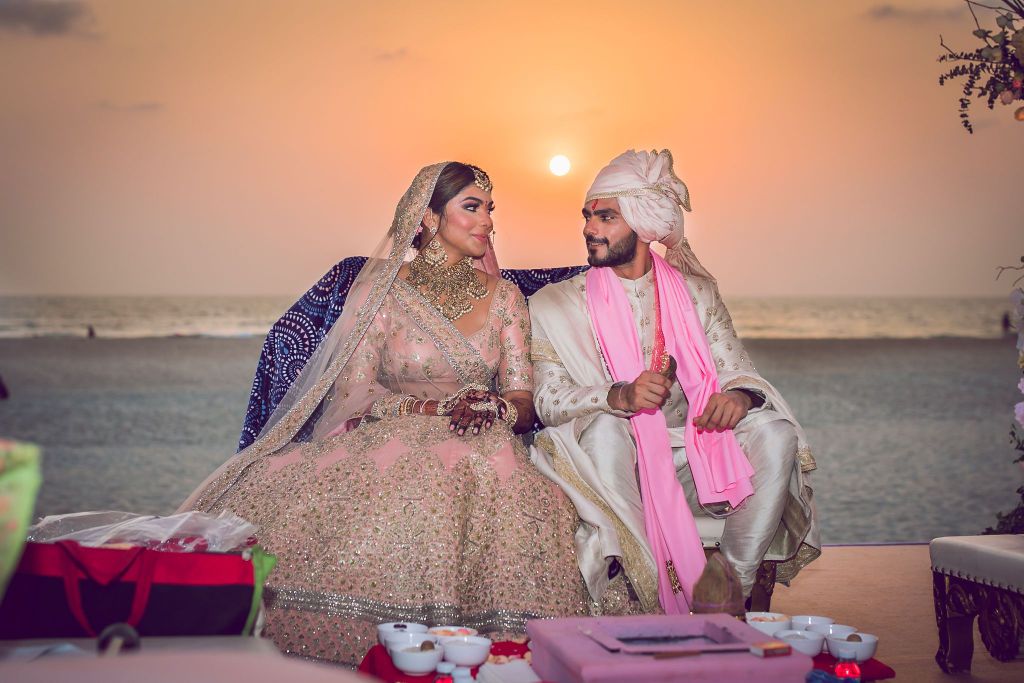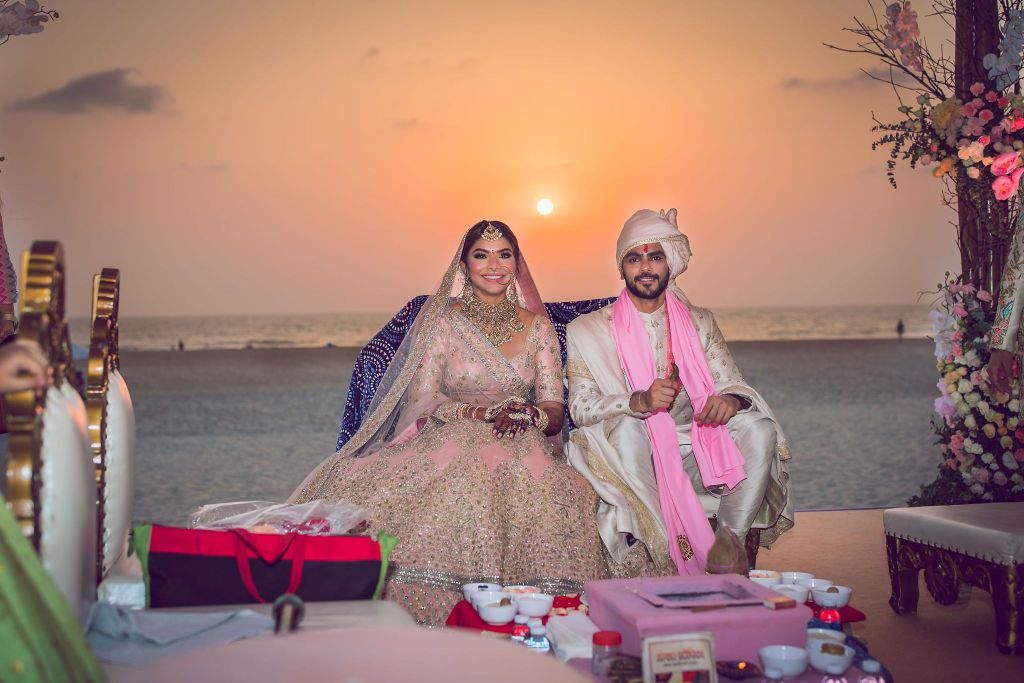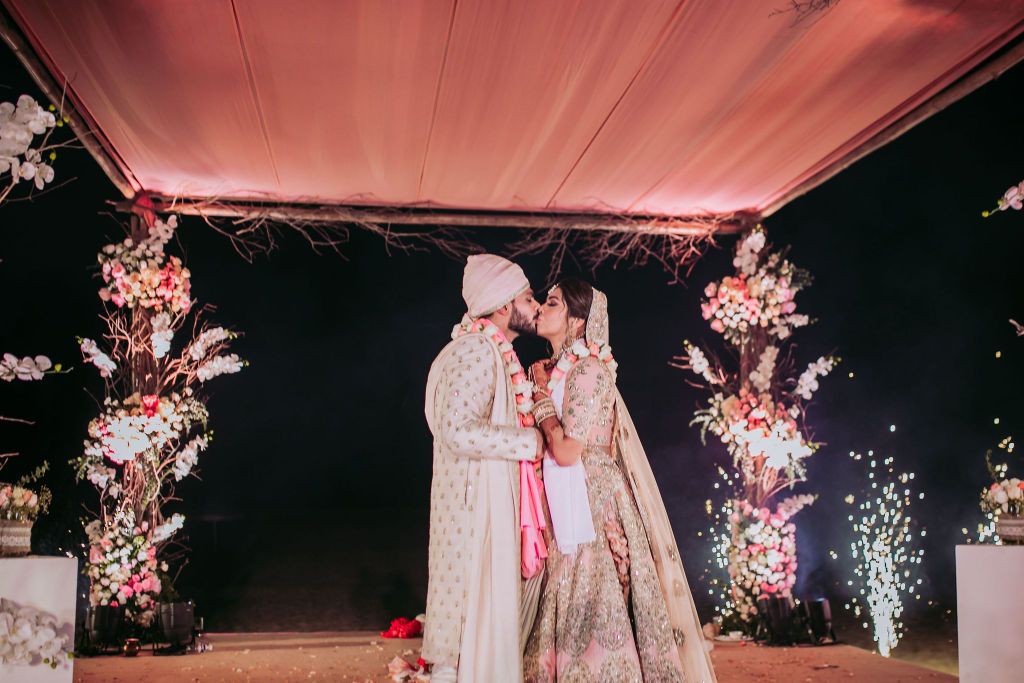 From The Bride:
I am a Marathi girl and Mahesh is a Sindhi. We had a Sindhi wedding but my bridal entry was full of elements that represented my Marathi heritage. I had my own baraat and entered with a Nashik Dhol, Tasha and the very regal Tutaari. I danced my way to the mandap! The wedding hashtag was #AboutTimeGagwani because After 7 years Mr Gagwani decide to take the leap.
He is a mad Manchester United fan and as a surprise to him I had "glory glory man united " etched on my hands as mehndi. Well my mehendi was a story mehendi, describing the long distance as skylines, his hobby and passion that is Manchester United, my hobby of travelling as life well travelled, the indigo flight that we met on and lastly the dates of our first meet and our wedding.
Vendor Reviews:
Fotowalle were the first choice for photographers. I have always loved their work and have been following them for way too long. There were no two ways about that, that only these guys were going to do my wedding. They're the experts when it comes to clicking candids and that's exactly what I wanted. Pure love for their work.
Jasmeet is a touch of class. Her work ain't loud or gawdy. She's classic and subtle. She brings out your natural features and makes you look like you! Which was important for me. She understands your likes and dislikes and is so professional.
The Doli Diary have put in a lot of hard work. Their team members put in their best efforts and are available at your beck and call. No matter what the hardship or issue they will sit with you and bring out a solution. I am grateful for them to have every ounce of patience, creativity and all the love with which they did my wedding.
My choreographers were lights camera dance. I don't have the videos yet from the photographers but oh man these girls are fire! They are out of the world with their energy and creativity and eagerness for literally everything. Nirmiti and Aarohi are pure talent and have a knack for awesome choreography. I literally have no patience to see my dance videos.
Aum by Ashima and Asit designed my mehendi outfit. I wanted a galore of colours and something offbeat for my mehendi. I went for a warm orange toned lehenga with a 3D colourful blouse. These guys did full justice to my outfit and I loved wearing it.
I wanted to dance my ass of at my cocktail hence I wanted my outfit to be dramatic yet light. I tried so many dresses but I always ended up feeling heavy & tired. However, when I checked out Gaurav Gupta's latest collection, I knew it was exactly what I was looking for. Once I tried my cocktail dress, I didn't need to look anywhere else. It was light, dramatic yet edgy. I danced all night long!
You just cannot go wrong with a Sabyasachi outfit. The colours, the work, the fit literally transforms you as soon as you wear it. That's exactly how I felt when I adorned this beauty on my wedding day. It makes you feel like you're the most beautiful woman in the world. The pale pink colour was most vital for me as this being a sunset beach wedding I had to go for a tone that was easy on the eyes.
Vendors: Venue: Holiday Inn, Goa; Makeup Artist:Jasmeet Kapany Hair and Makeup★ 4.9 ; Photographer: Fotowalle - The Story Folks★ 4.9 ; Wedding Decor & Planning: The Doli Diary★ 5 ; Bridal Outfits: Mehndi - AUM by Ashima & Asit★ 2.8 , Cocktail - Gaurav Gupta★ 4.9 , Wedding - Sabyasachi Mukherjee★ 4.9 ; Groom's Outfits: Mehendi - Shantanu Nikhil Groom wear★ 4.9 , Cocktail - Gaurav Gupta, Wedding - Sabyasachi Groomwear★ 4.9 ; Dj: DJ Vally★ 5 ; Jewellery: Om Sons Bridal Store★ 4.8