A Glamorous Manesar Wedding With The Bride In Outfits Worth Eyeing At!
BY Garvita | 04 Oct, 2019 | 5232 views | 4 min read
Never did this couple think that a random suggestion by family members to go and meet would result in an exuberant wedding affair! It was all about a riot of colors, stunning & inspirational bridal outfits, and drool-worthy decor, and we couldn't stop raving about it!    
We could see how ShutterInk Photography paid extra attention to the details and left no stone unturned to capture some magical shots! Without further ado, let's drive through the revelries and save some ideas!
Meet Divya & Ankit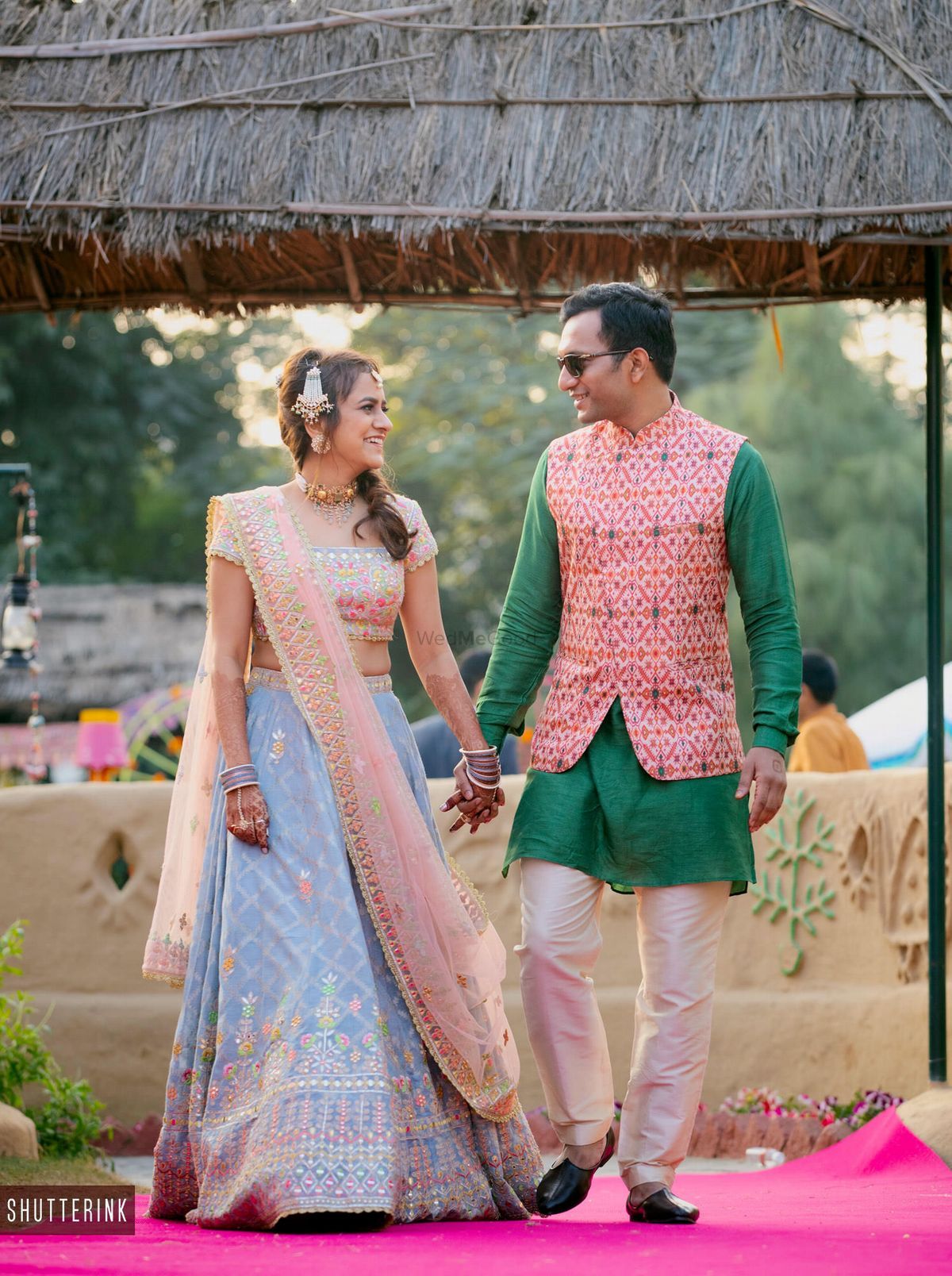 We met through a family connection in 2017 and instantly hit it off. We decided to get married in March 2018 and tied the knot on Dec 20, 2018 
The Haldi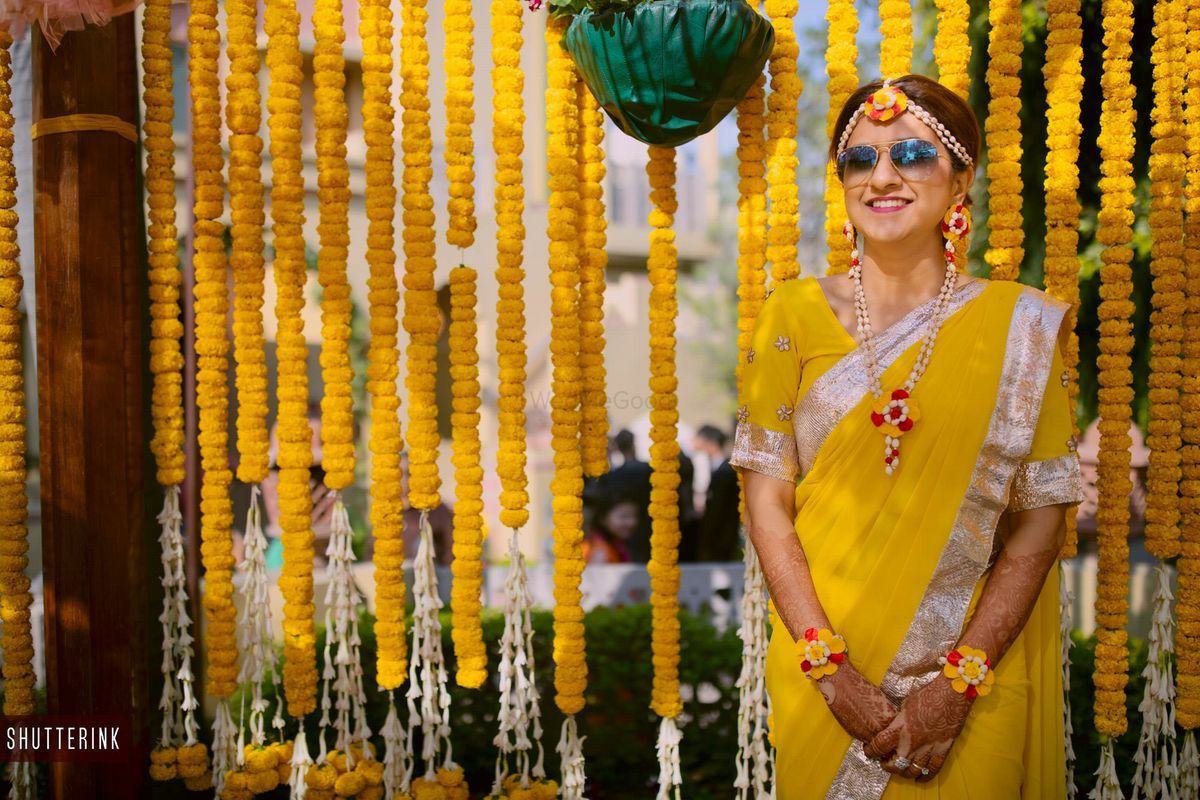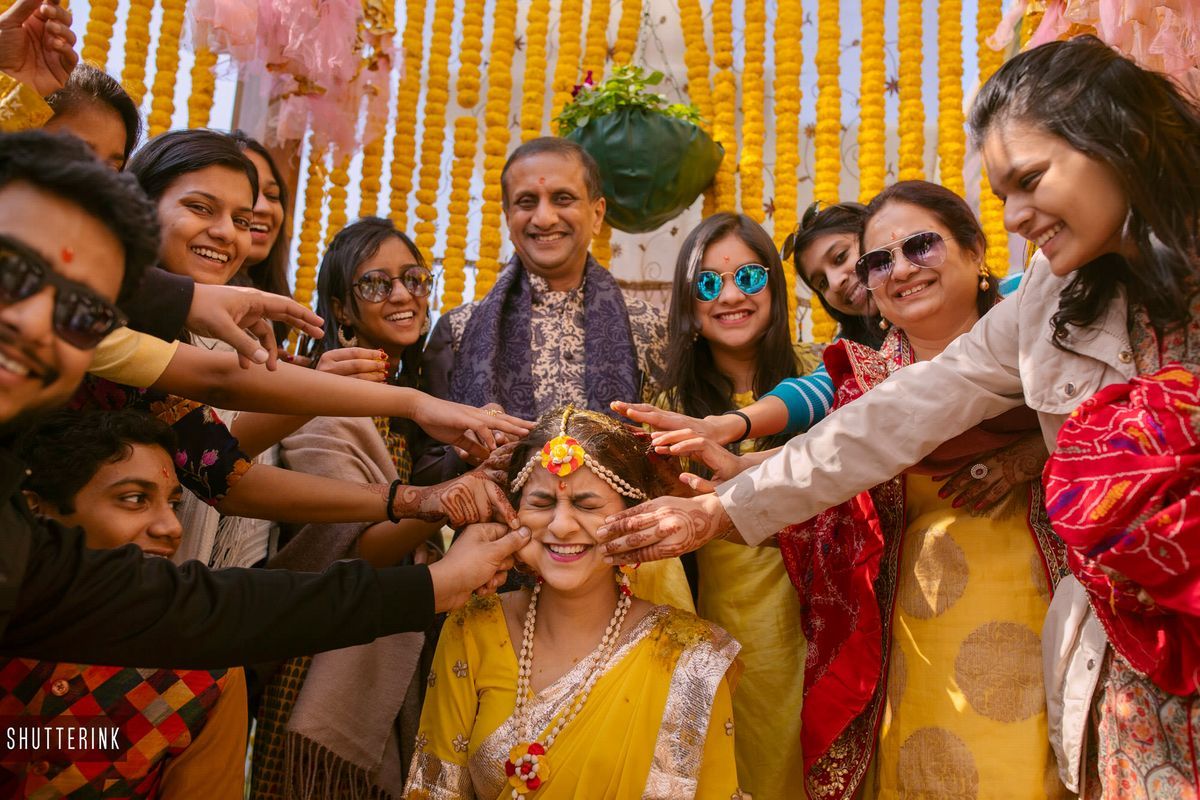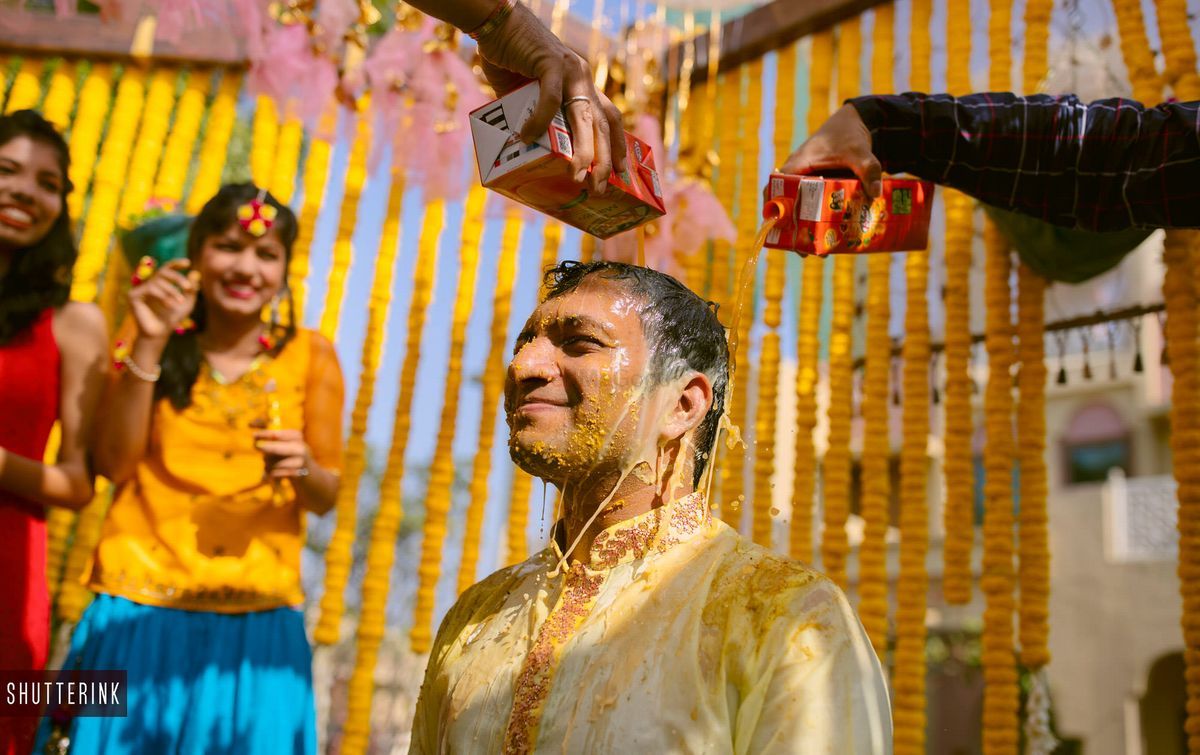 The Mehendi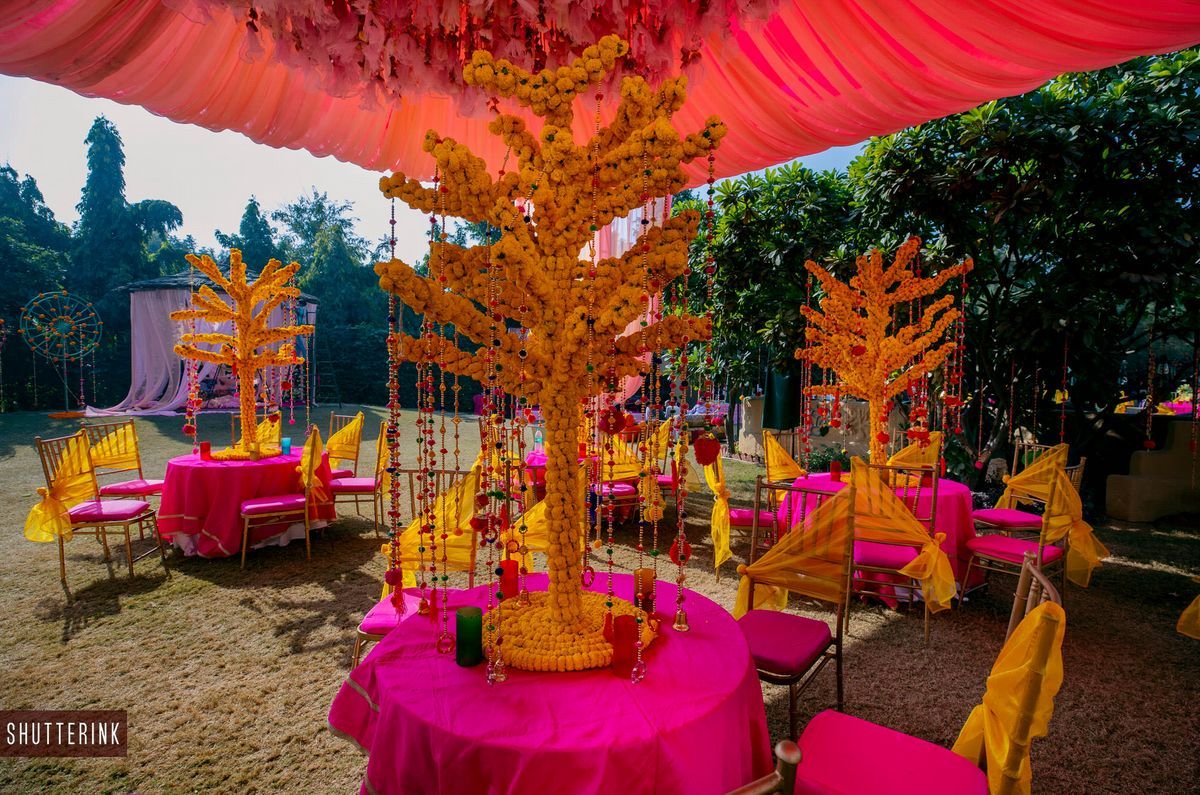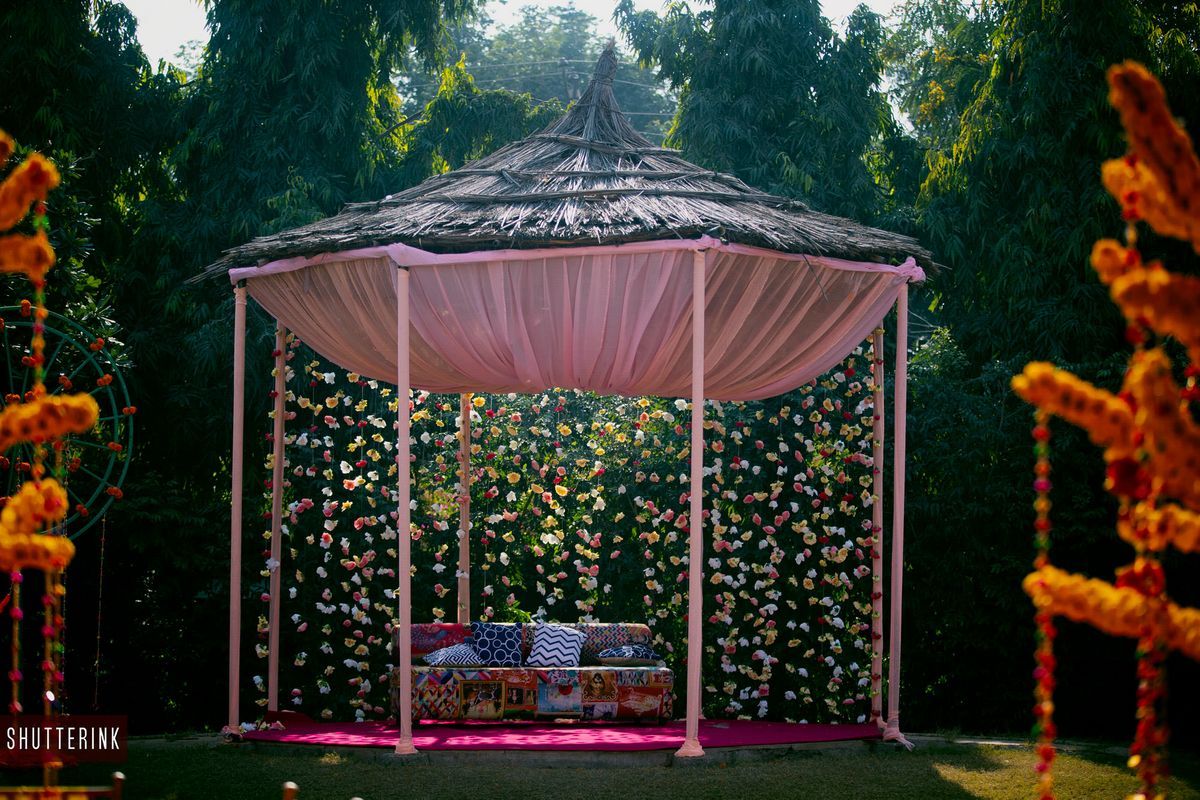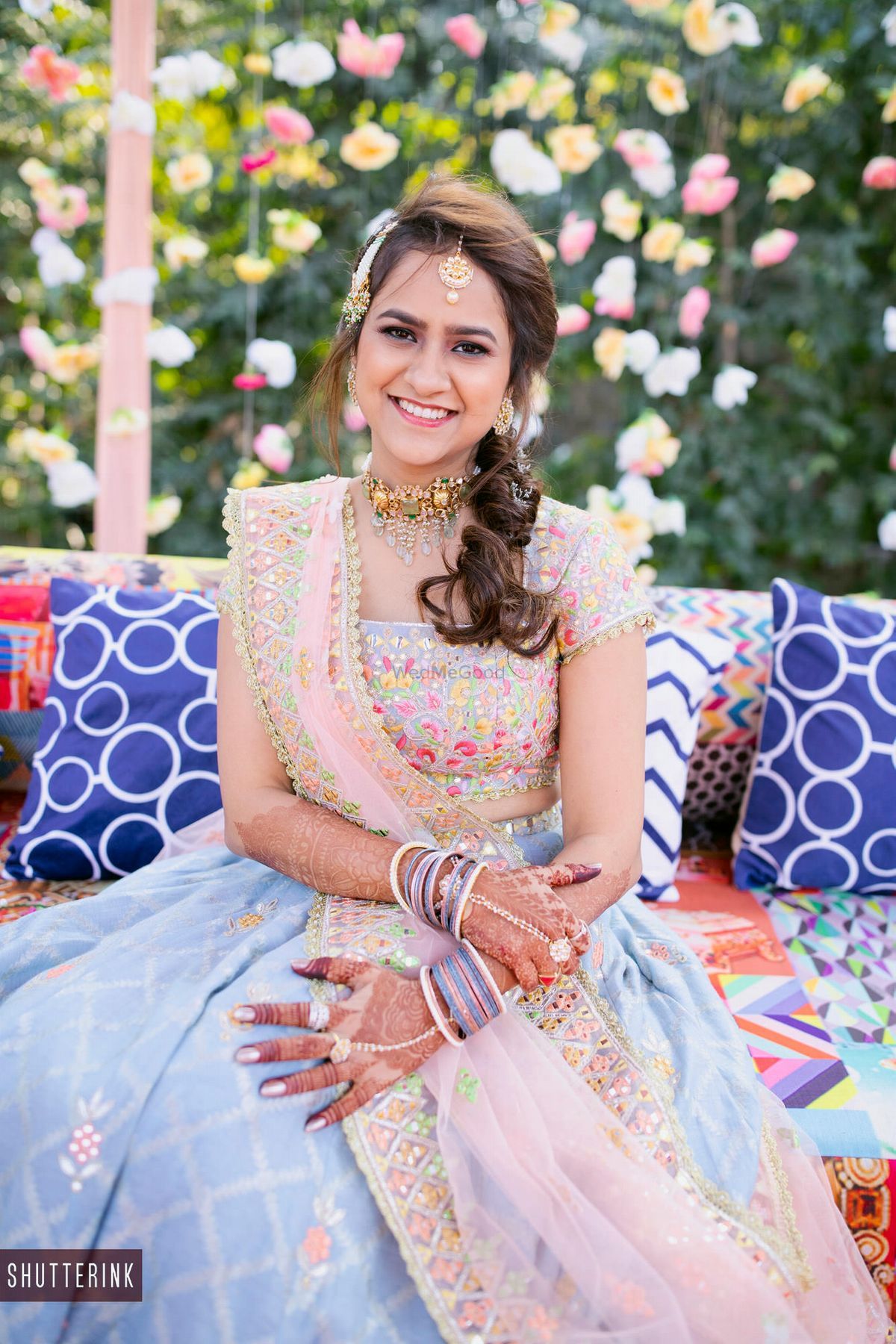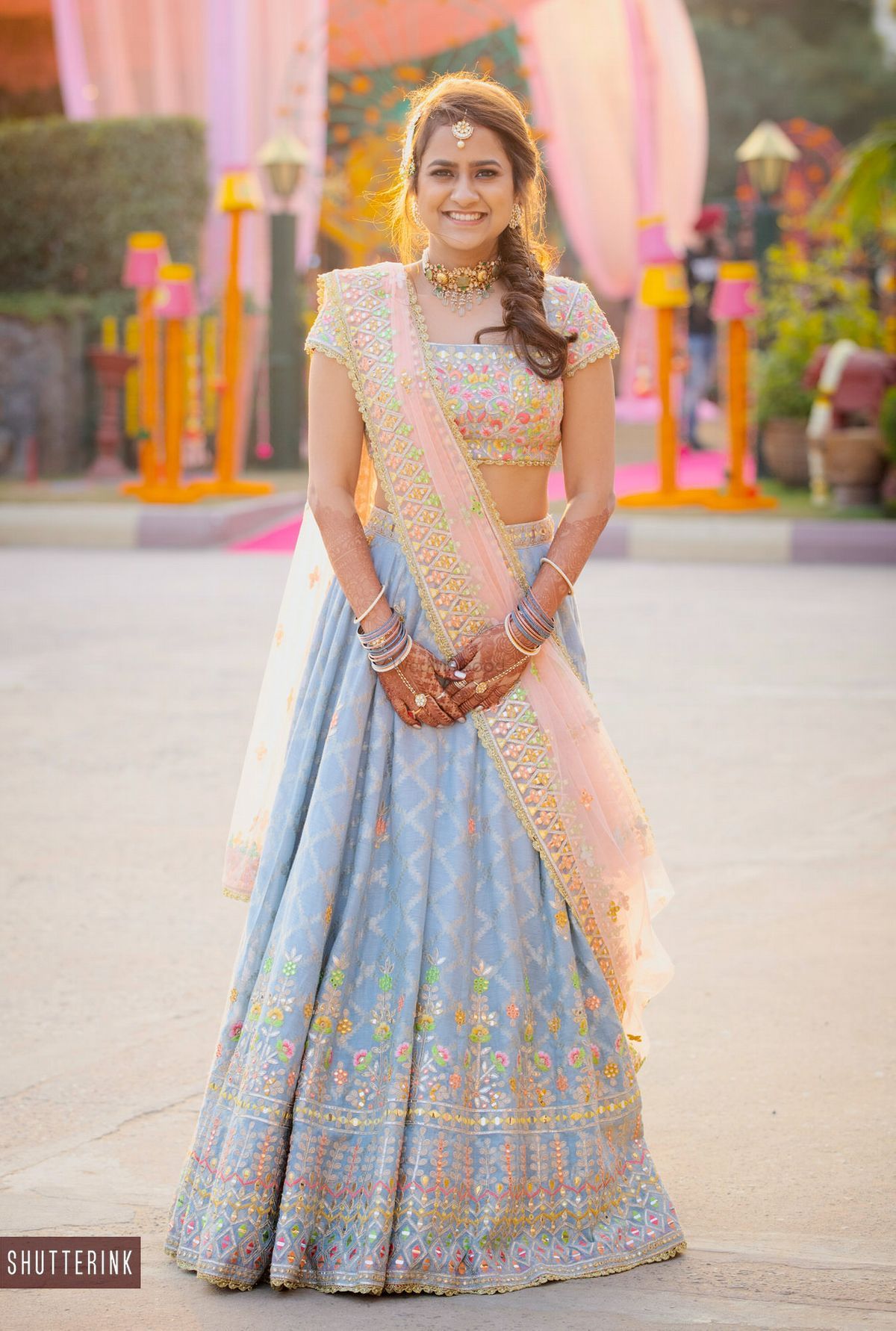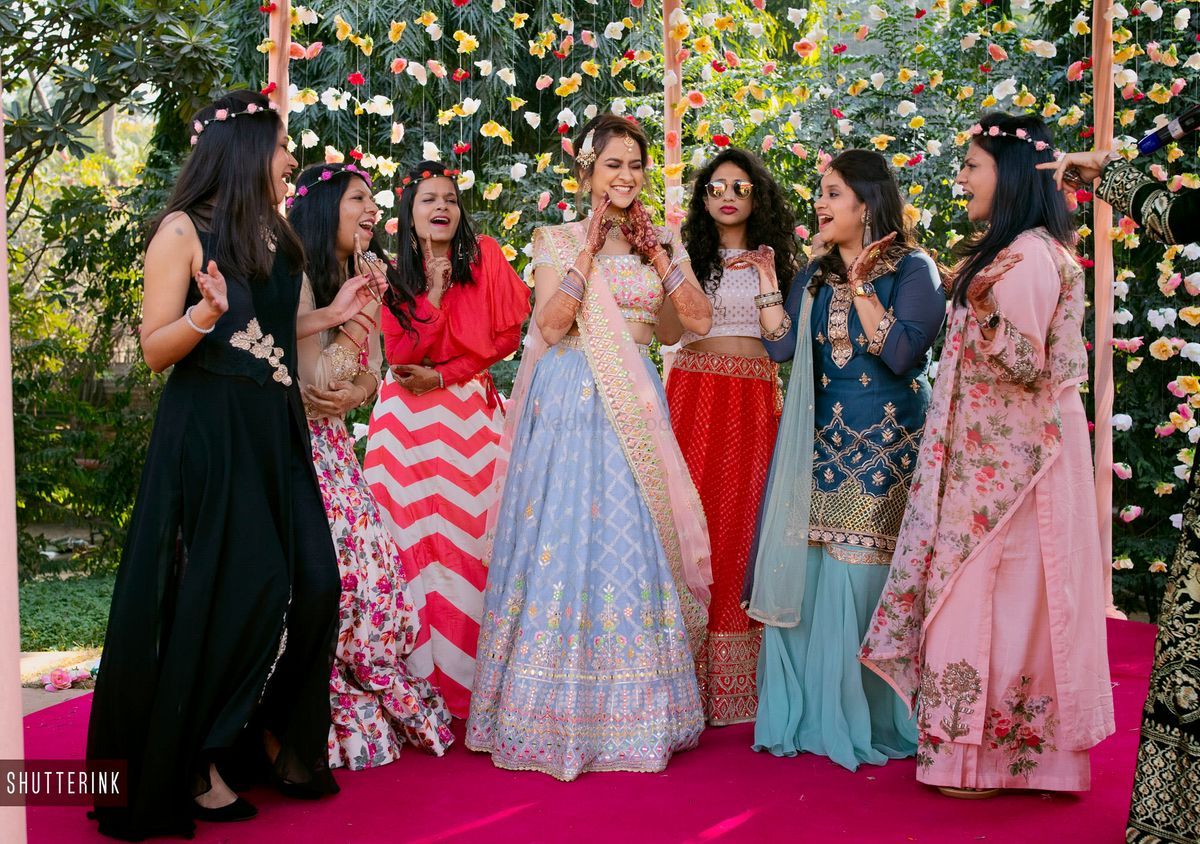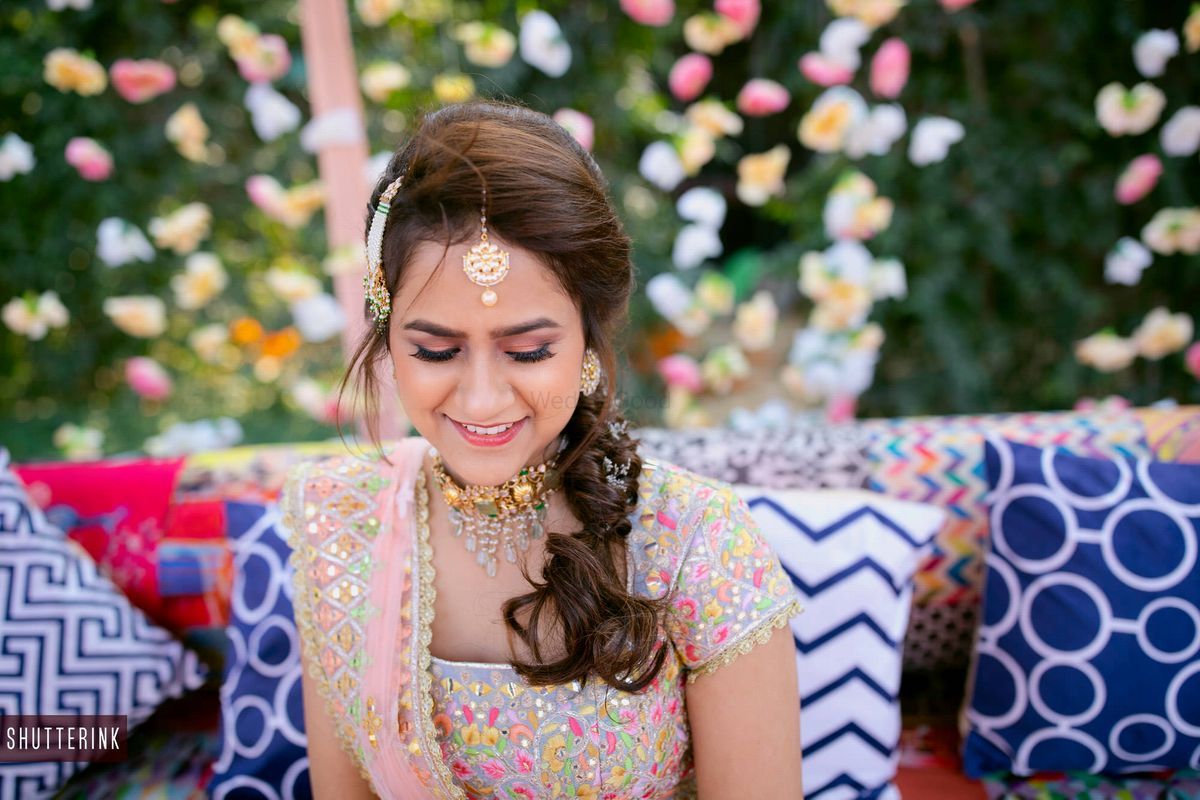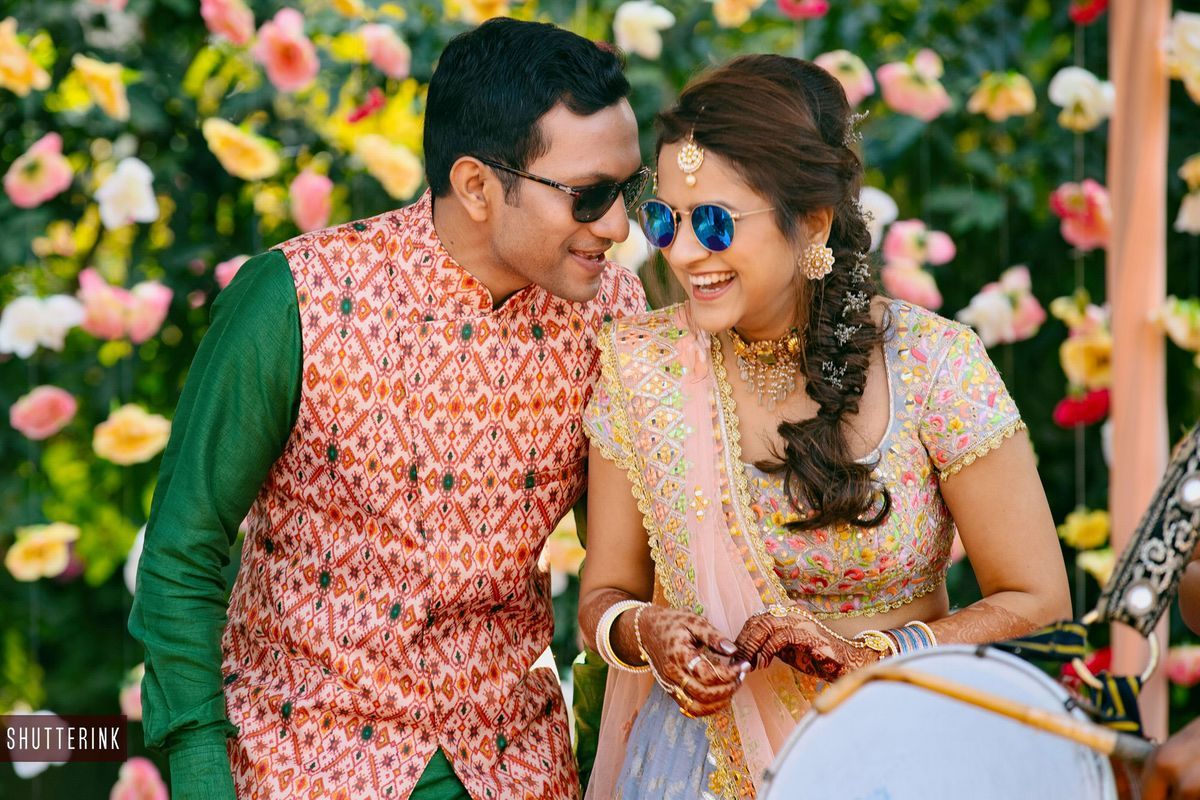 The Wedding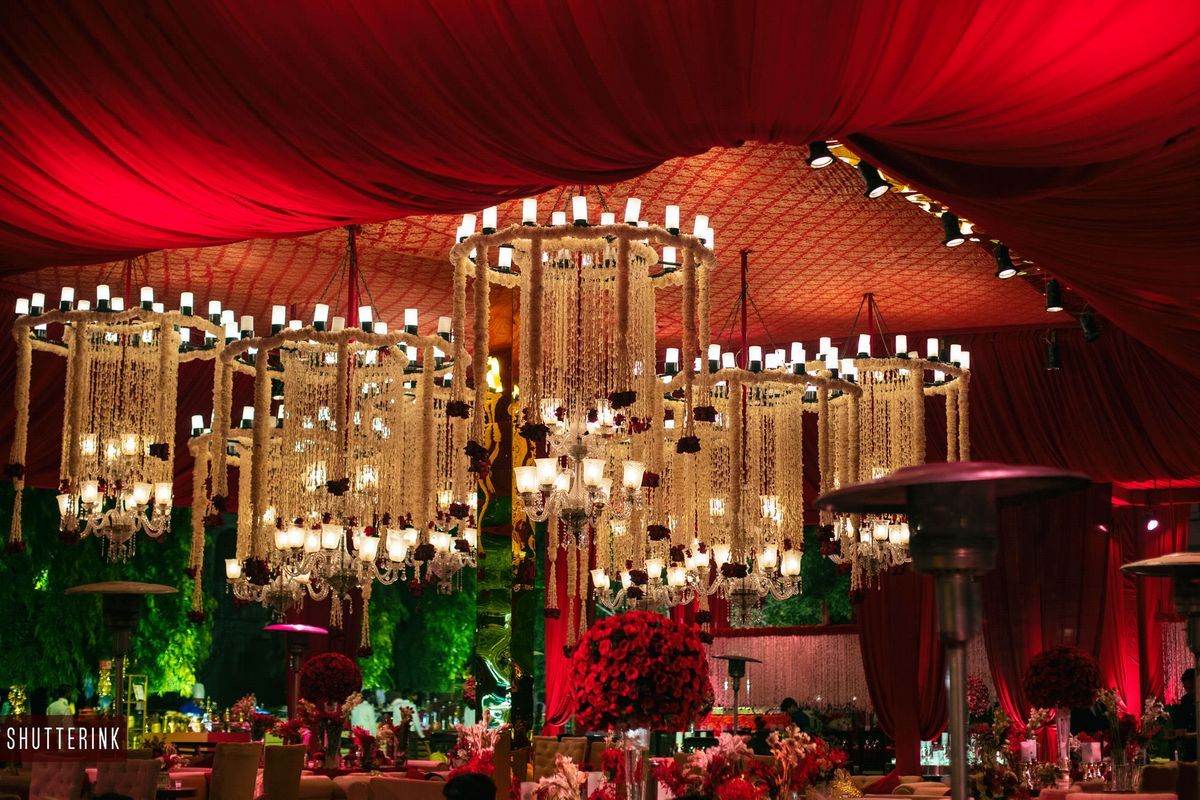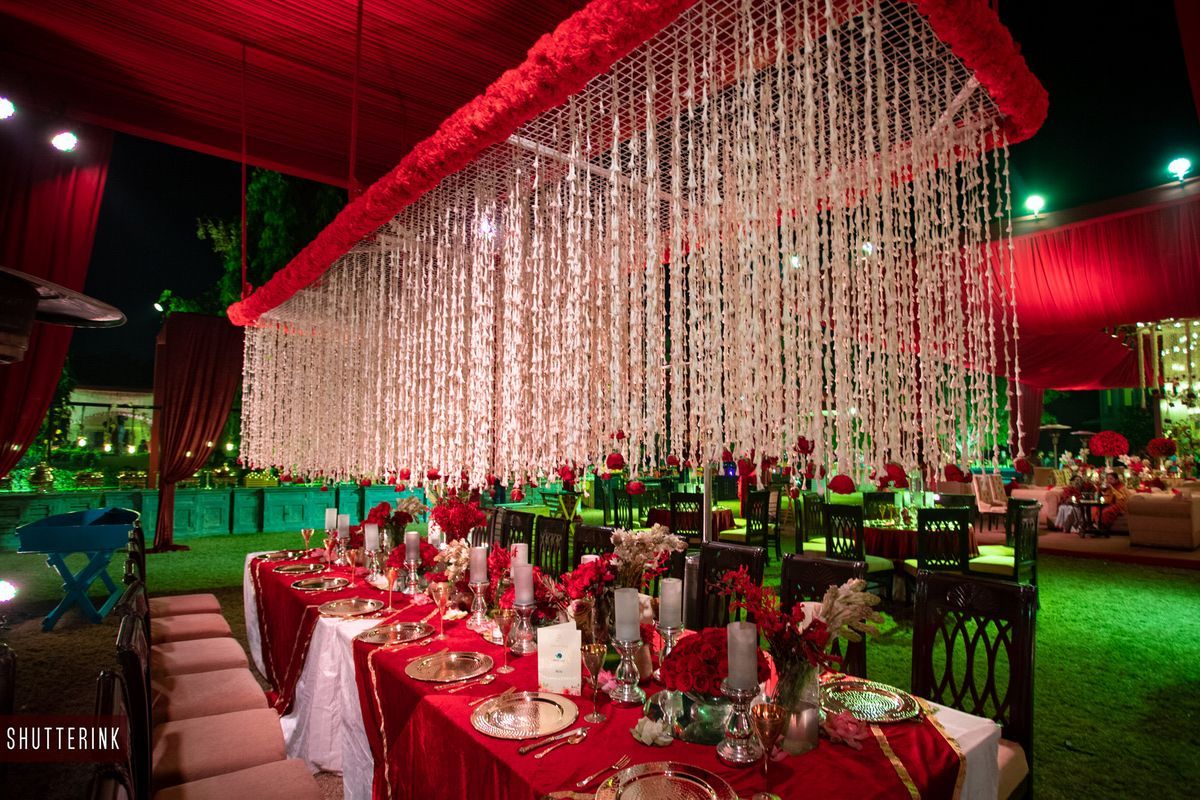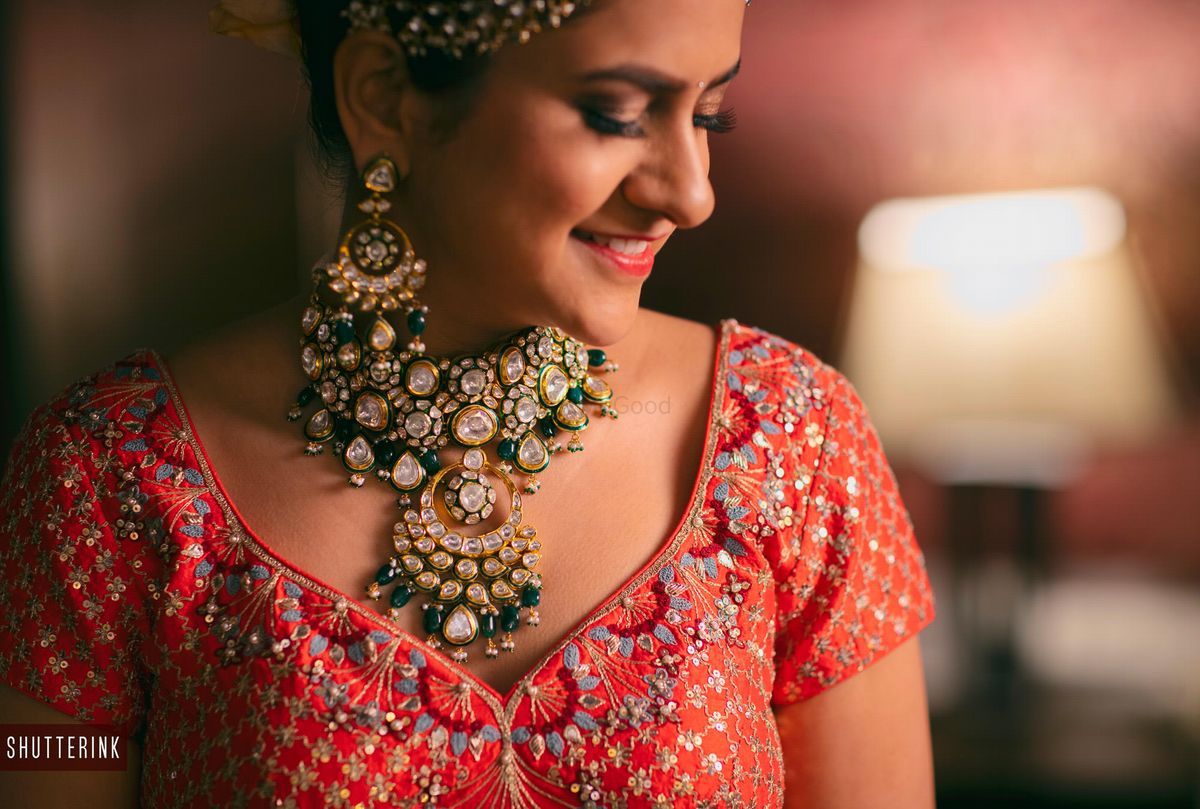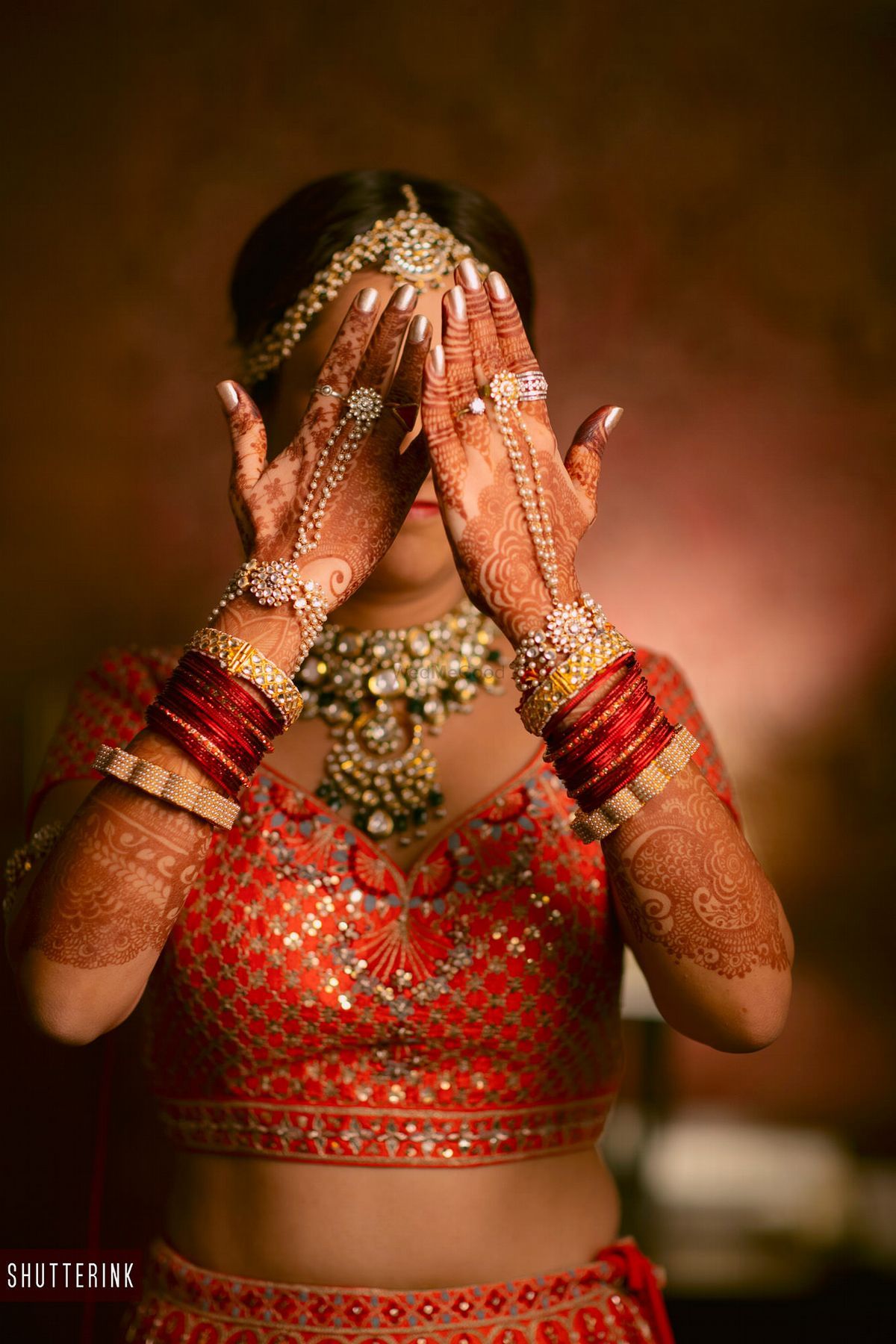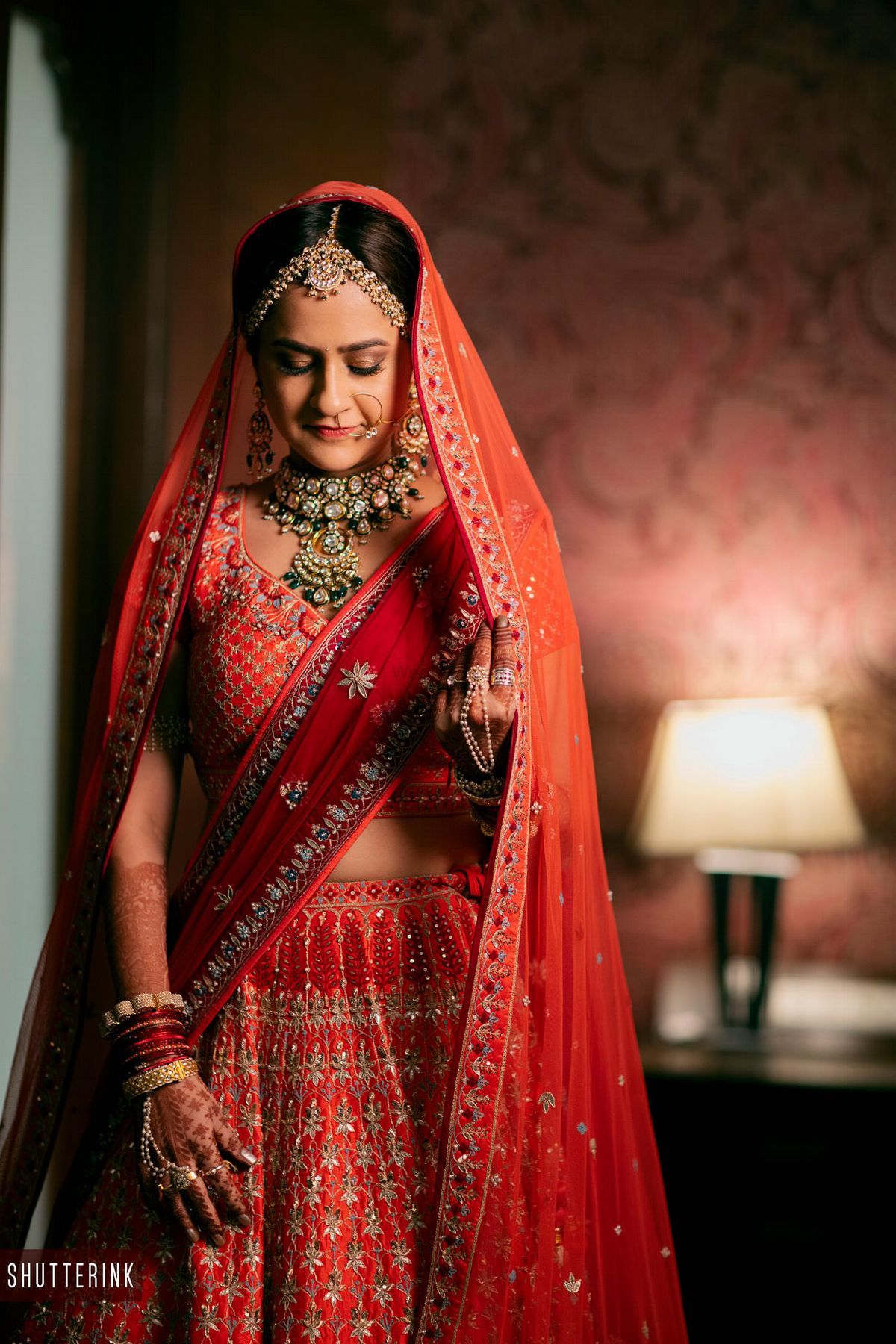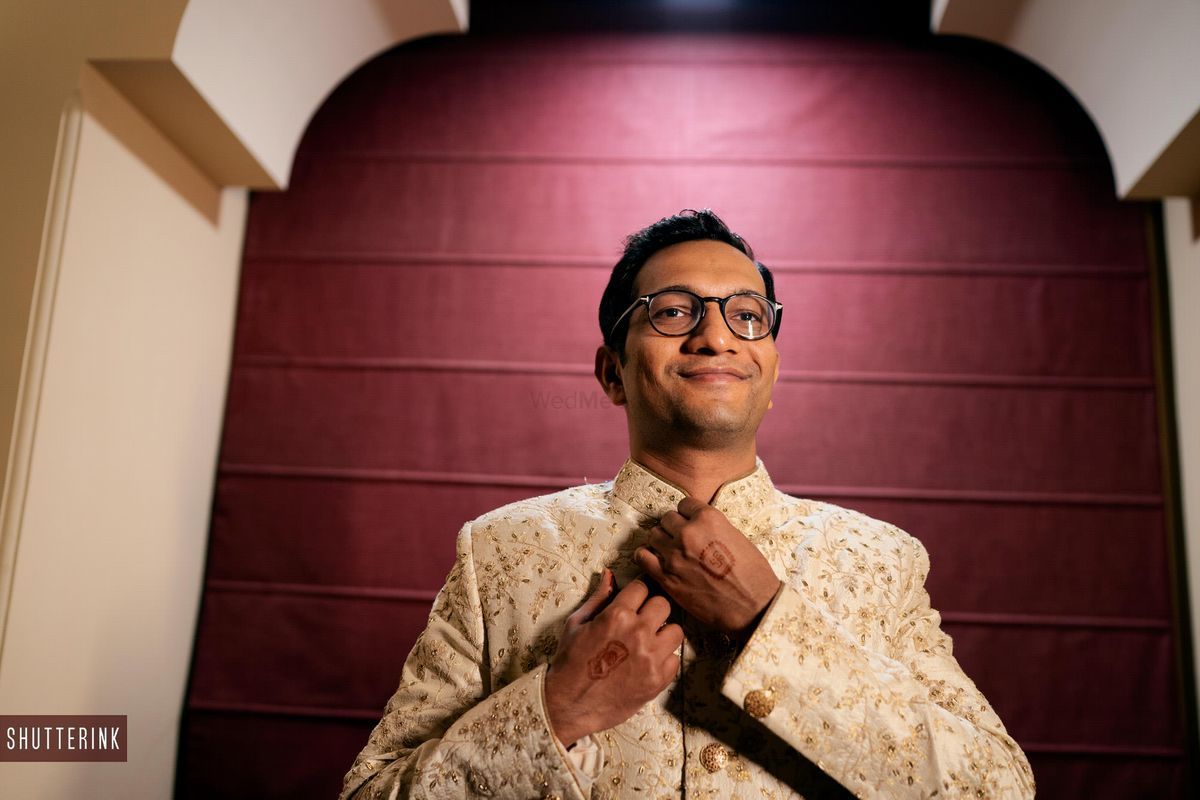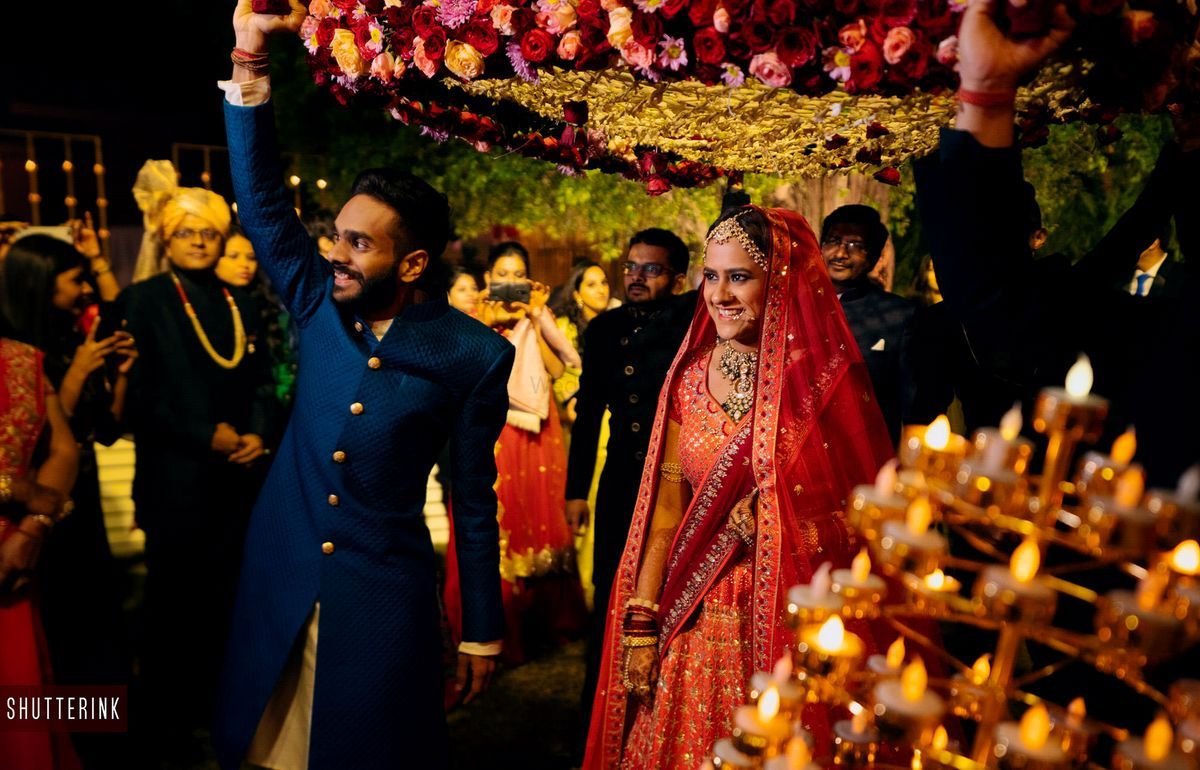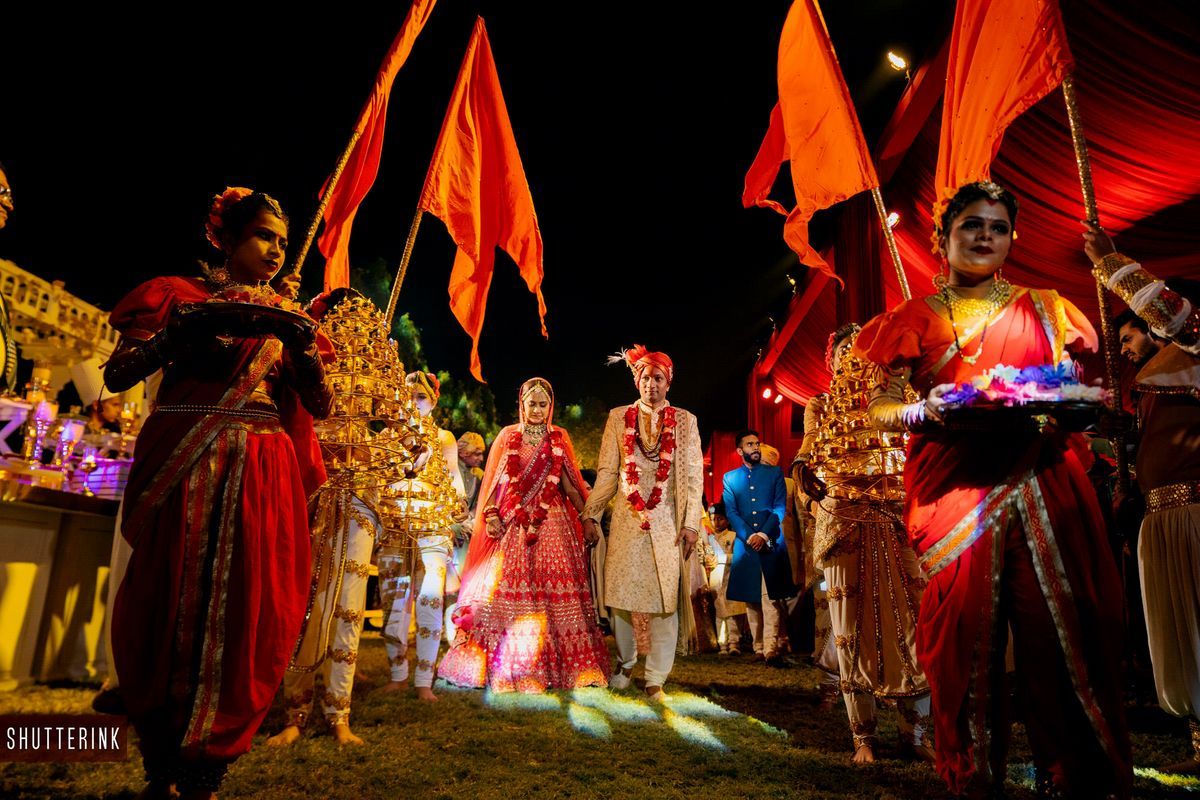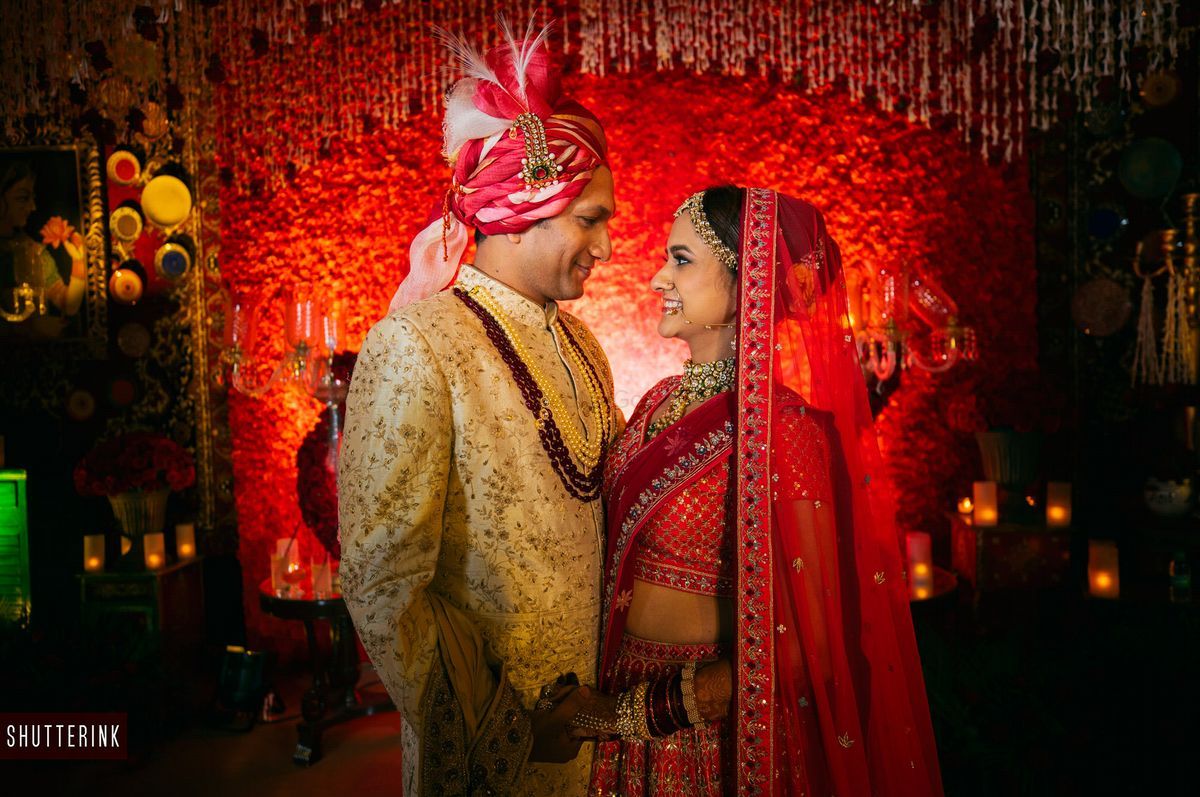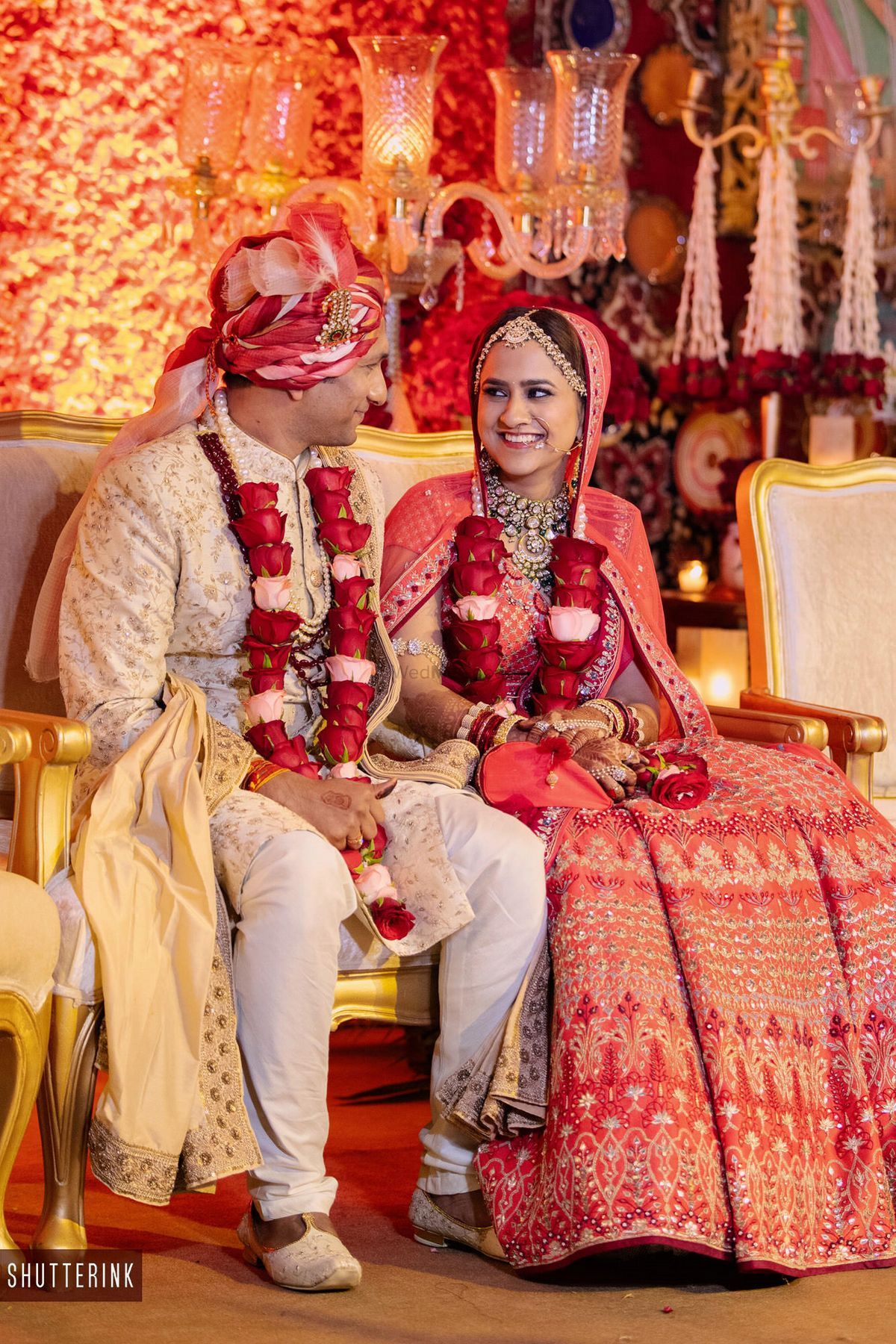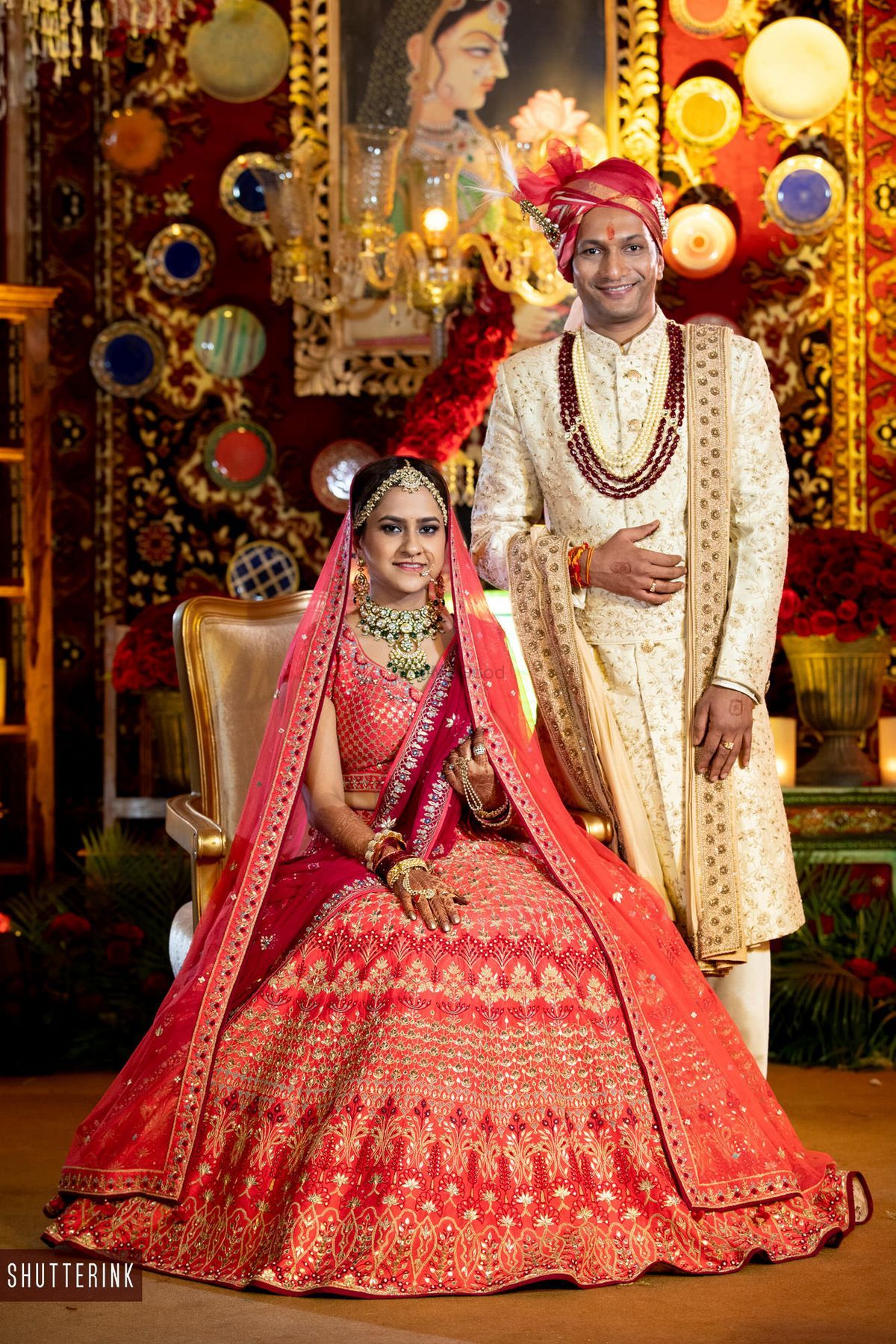 From The Bride
Our wedding was a 2.5 day affair at the Heritage Village Resort, Manesar (Near Delhi). Though our wedding was high in customs and traditions, Ankit and I made it a point to include fun elements at all points in our wedding with bands, performances, and parties. Our wedding was heavy on rich food and really elegant modern decor. I also tried to pay a lot of attention to my outfits. We were joined by a gathering of 250+ family and friends.  
Vendor Reviews
Shutterink Photography - Working with Nitin and his team is very easy and super professional. They are like a breeze in the middle of all the big wedding chaos. From the time I started interacting with them on May 18 and all the way to the post-production and delivery of my final videos and images, working with them was pretty smooth and a lot of fun. Nitin was always approachable and was ready to hear me out and take my suggestions, sometimes even after the final deliverables were made. Their work is fantastic and they made us look picture perfect. I love their style of photography and videography and I am very happy with my results. I feel they are not just any other wedding photographers and strive to maintain their identity. If someone is looking for extremely talented, professional and no-nonsense wedding photographers, then Shutterink is someone they should definitely consider.    
It was our best decision to hire Elements Decor to do our wedding decor and design. They gave our wedding a golden touch. The sets they created for each of our functions were beyond beautiful and gave our wedding the edge it deserved. Each function had a different theme and I couldn't pick a favorite coz every theme was grand in its own way. They have a lot of ideas and inventory and hence creating any look that you want is not difficult for them. Harkrishan himself gets involved in the entire planning and customizes the decor as you need. His team is polite and always ready to accommodate the changes. Some of my favorite elements were the seating arrangement in Mehendi (both for the bride and the guests), the color combination  +  tree with the fairy lights and hashtag in the Sangeet, Sabyasachi inspired wedding reception stage.     
I always wanted to be an Anita Dongre bride and I first walked into their Delhi store. I saw a lot of options and I was just exploring because I still had time. I loved the way they took me around and showed me lehengas and gave me options based on my liking and sensibilities. I came back to Mumbai and then visited the Khar Bridal store. I loved the warmth of the staff and the attention. There was a lot of back and forth as well with my dupattas towards the end but they made sure I get exactly what I like.  I absolutely loved how my lehenga came out in the end. Every bride has a dream of how she wants to look at her d-day and at Anita Dongre they make sure you get what you want, with a lot of love and care.  
Vendors: Venue: Heritage Village Resorts & Spa Manesar ; Makeup Artist: Tejasvini Chander ; Photographer & Videographer: ShutterInk Photography ; Bride's Outfits: Anita Dongre, Disha Patil, Tamanna Punjabi Kapoor , Priyanka Jain Label ; Bridal Jewellery: HM Diwan & Sons, Purab Paschim by Ankit Khullar, Vasundhara Fine Jewellery Kolkata, Prune (Mehendi), Mahira Jewels, Anookhi Floral Jewellery ; Wedding Decor: Elements Decor ; Wedding Planner: Catapultt Weddings ; Choreographers: Swadesh & Maggie Creative Arts ; Groom's Outfits: Burlington, Darshika Menswear, Tailorman ; Favors: Anookhi, Nirmal Sarees ; Wedding Catering: Basil Leaf Caterers, Le Chaat Factory ; Wedding Cards: Azure Press Pvt Ltd ; Wedding Cake: Trident Delhi ; DJ: Dj Ajay Nautiyal