A Gorgeous Destination Wedding Where The Bride Broke Traditions
BY Aakanksha | 07 Jul, 2021 | 2524 views | 3 min read
Our Indian weddings are full of traditions and rituals and each of them have a set of rules to follow. However, with changing times, many brides are opting to go with things that matter to them rather than blindly following the rules set. Nikita was one such bride. Since she didn't have a brother, she convinved her parents to let her sister do all the rituals that a brother was supposed to perform. We applaud Nikita for taking this step and her family for supporting it full on. 
Other than that, we loved a lot of tiny elements from this wedding! Nikita's outfits were all mirrorwork themed and she looked gorgeous in every one of them. Effortlessly planned by Event Gurus ★ 4.9 , and flawlessly captured by We Dont Say Cheese★ 4.6 , this Udaipur wedding sure won our hearts. 
Meet Nikita & Anmol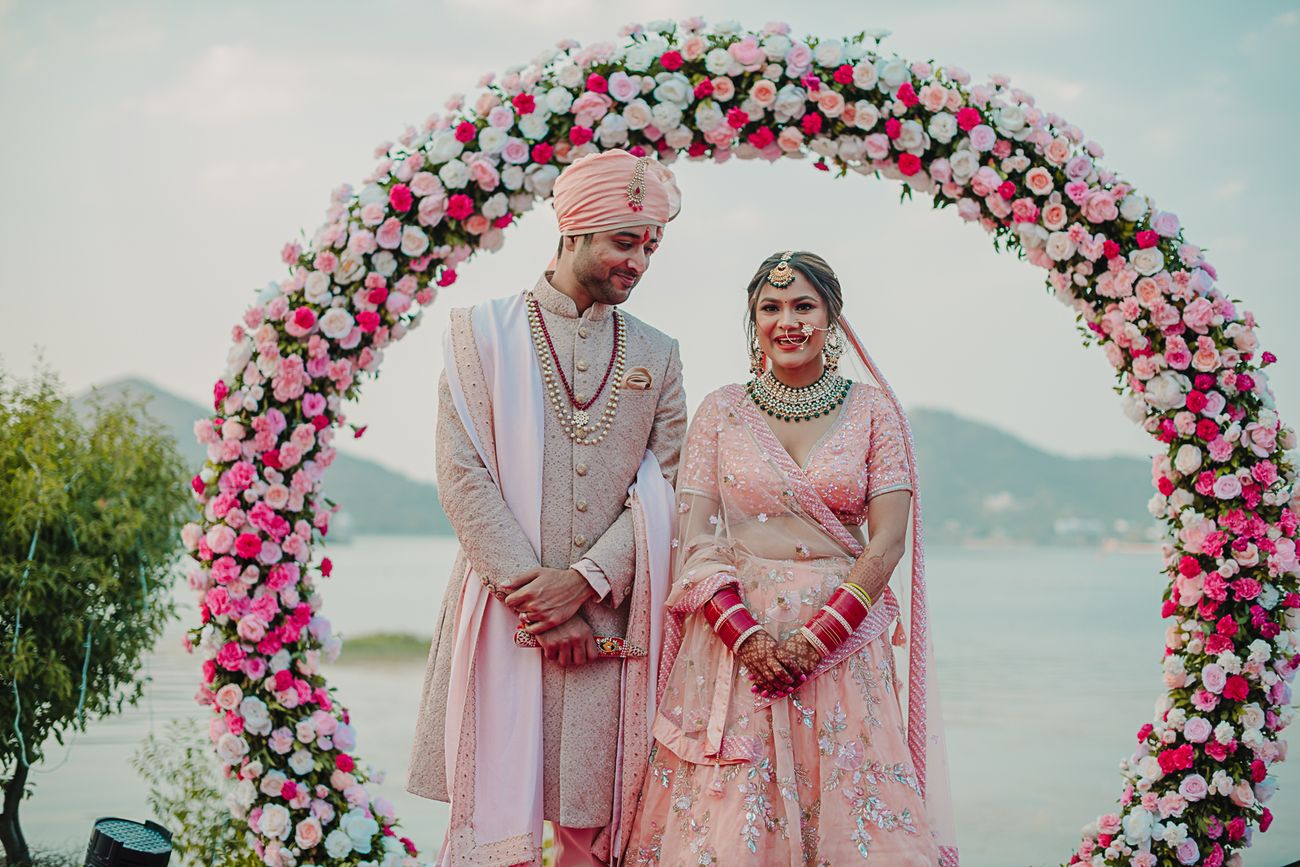 Our startups were competitors in the same space. So, we happened to meet through work. 
The Engagement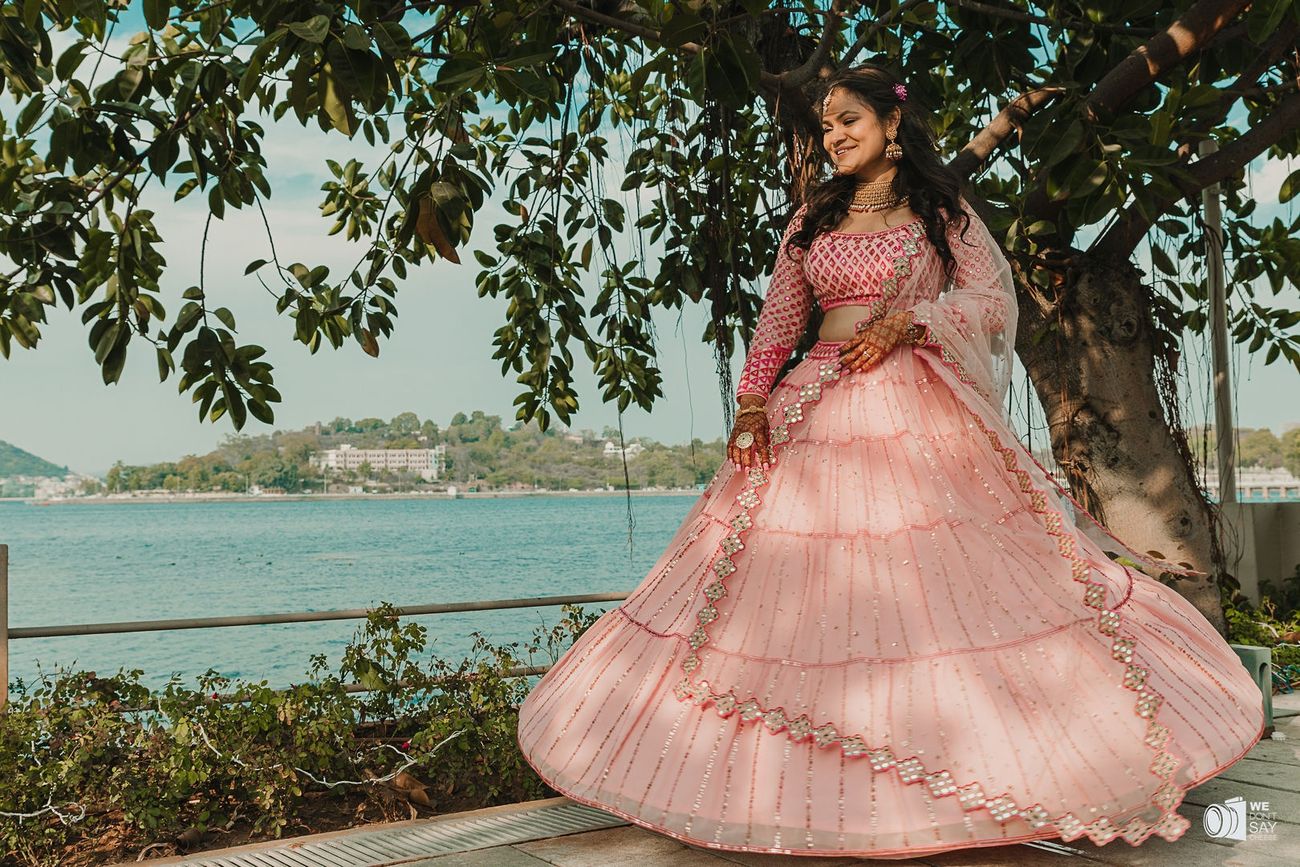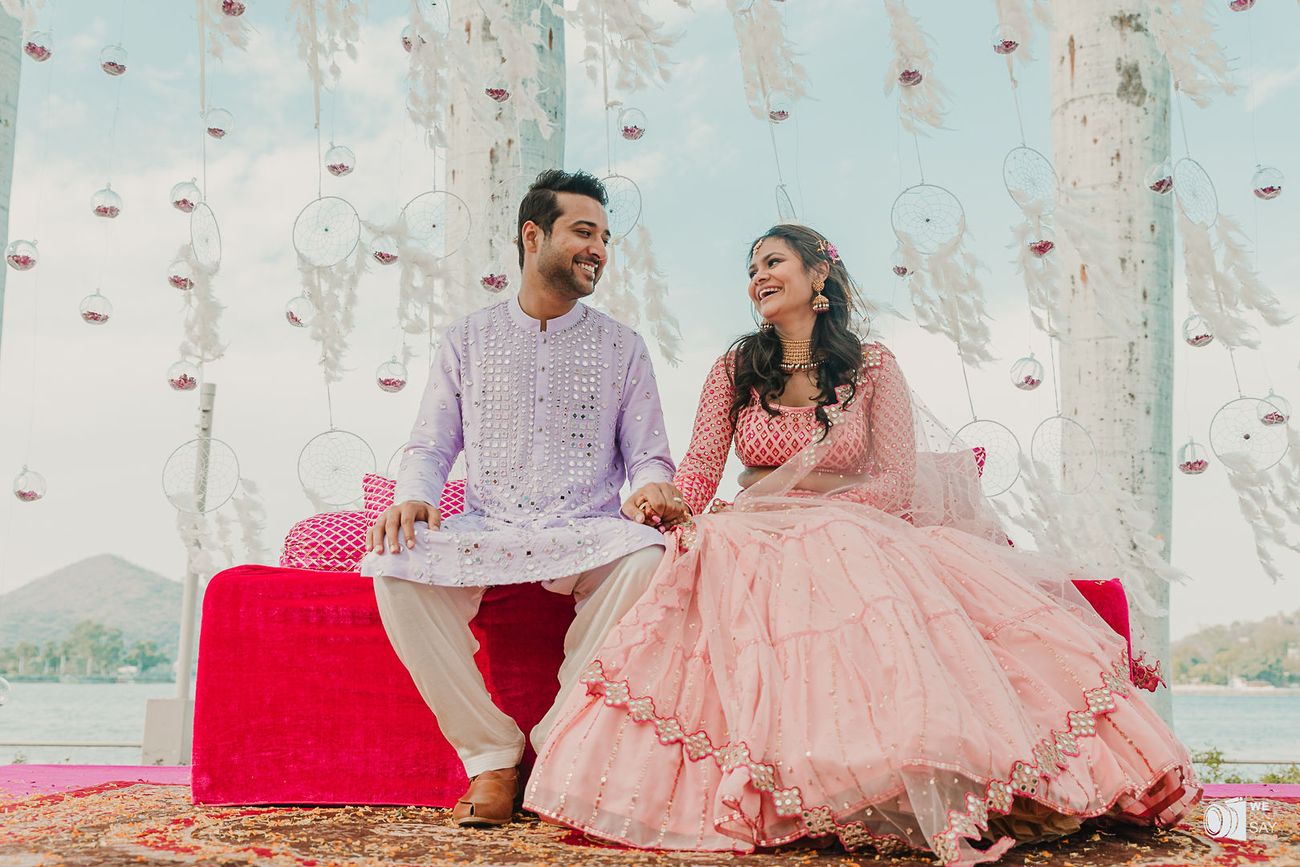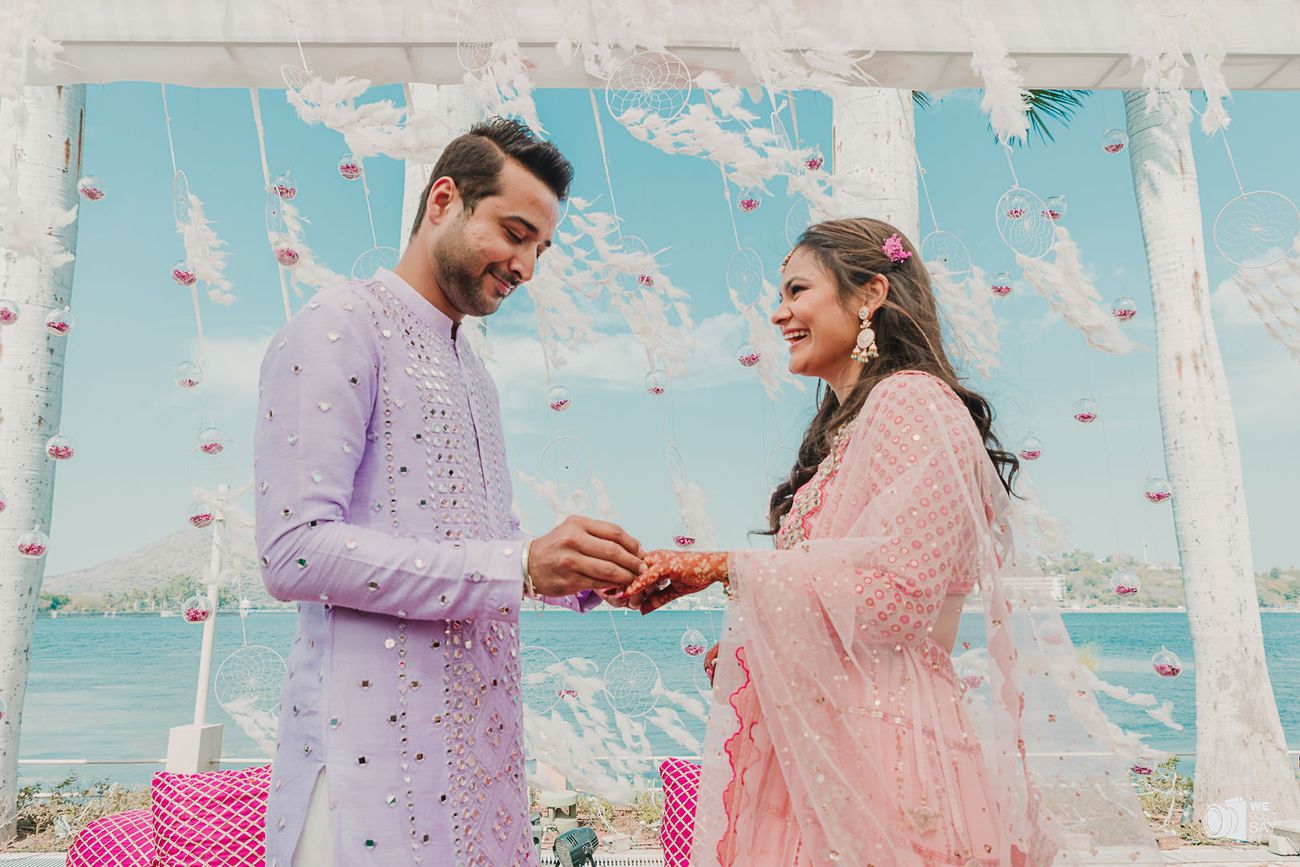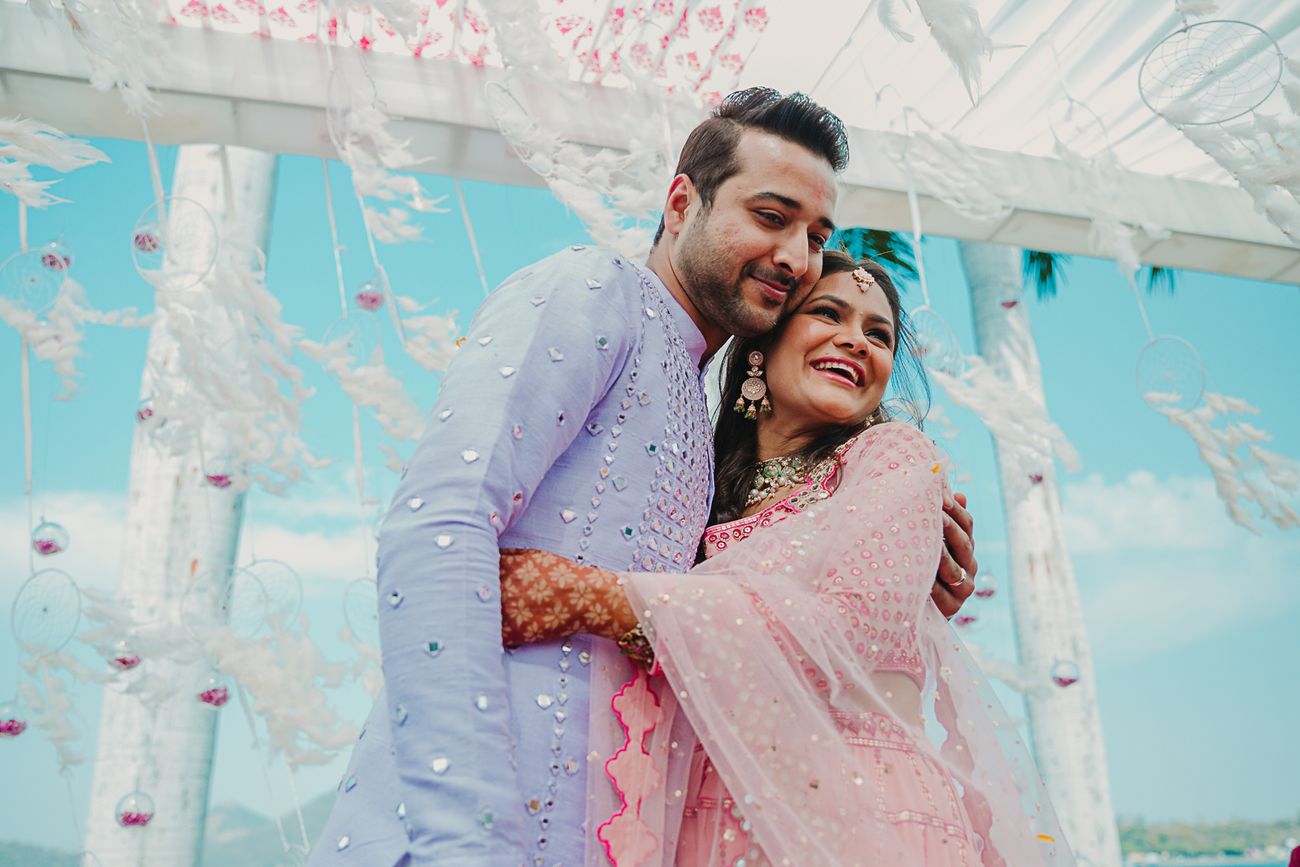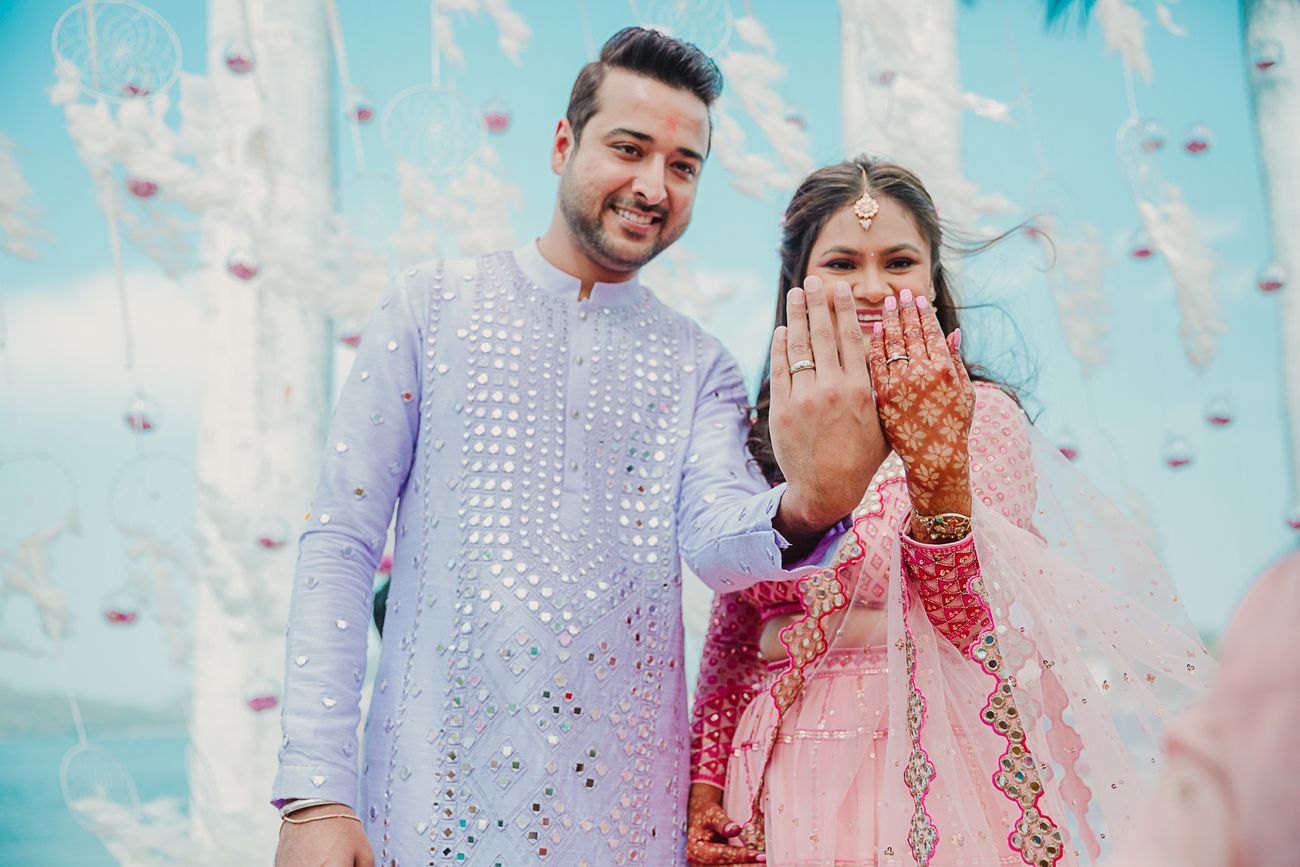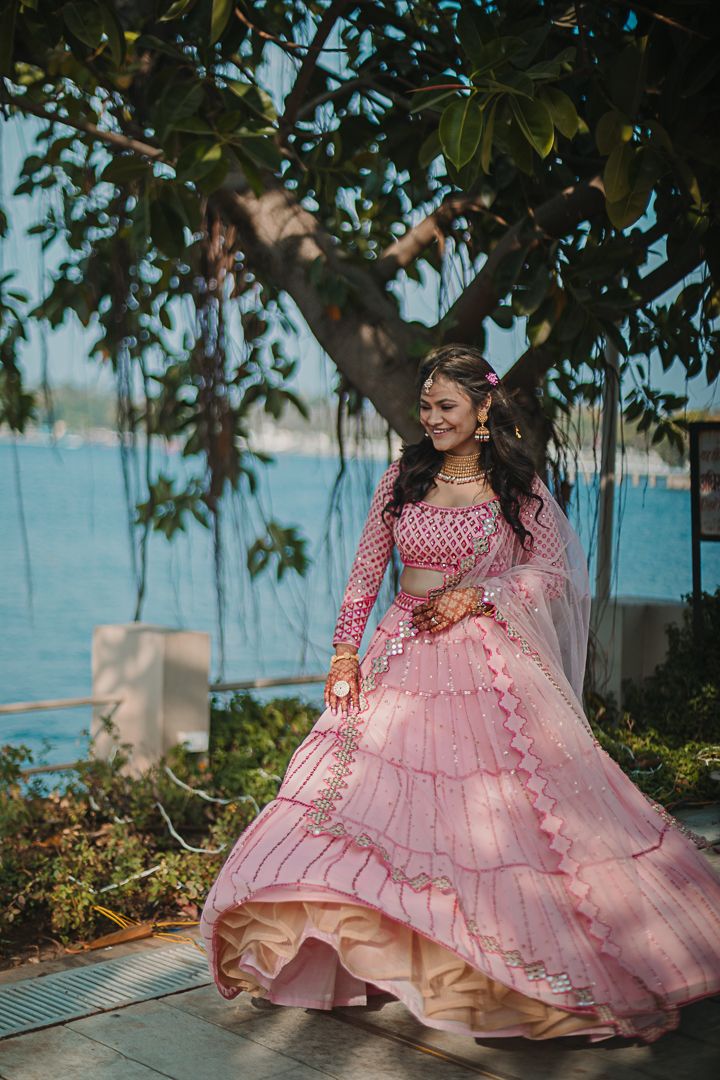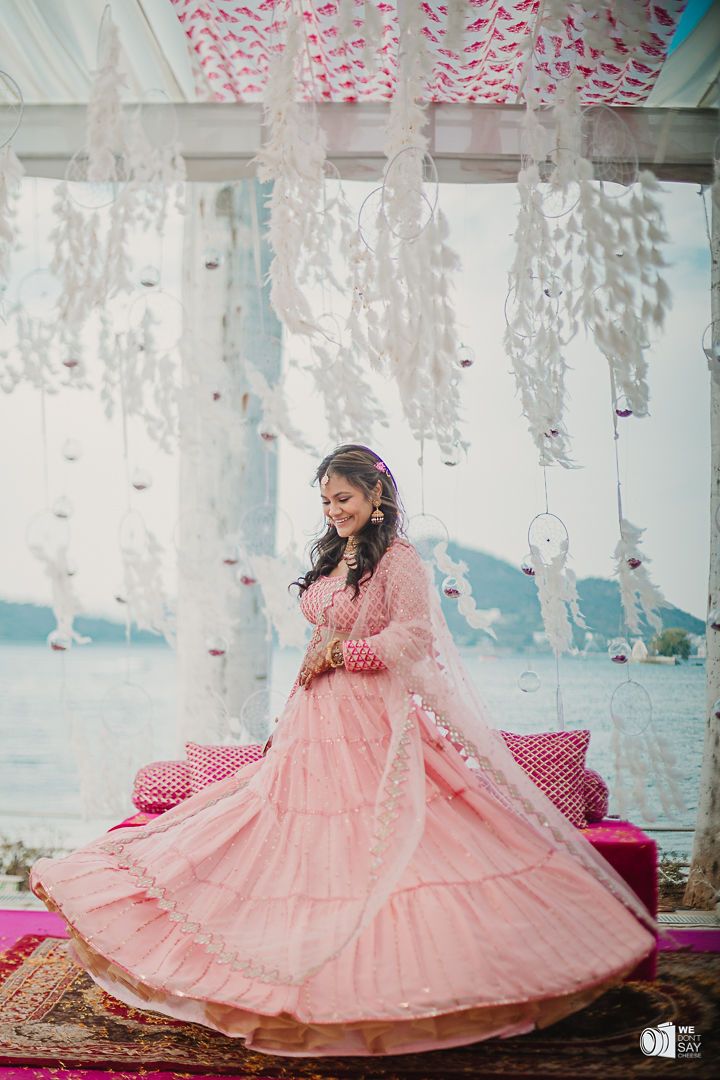 The Mehendi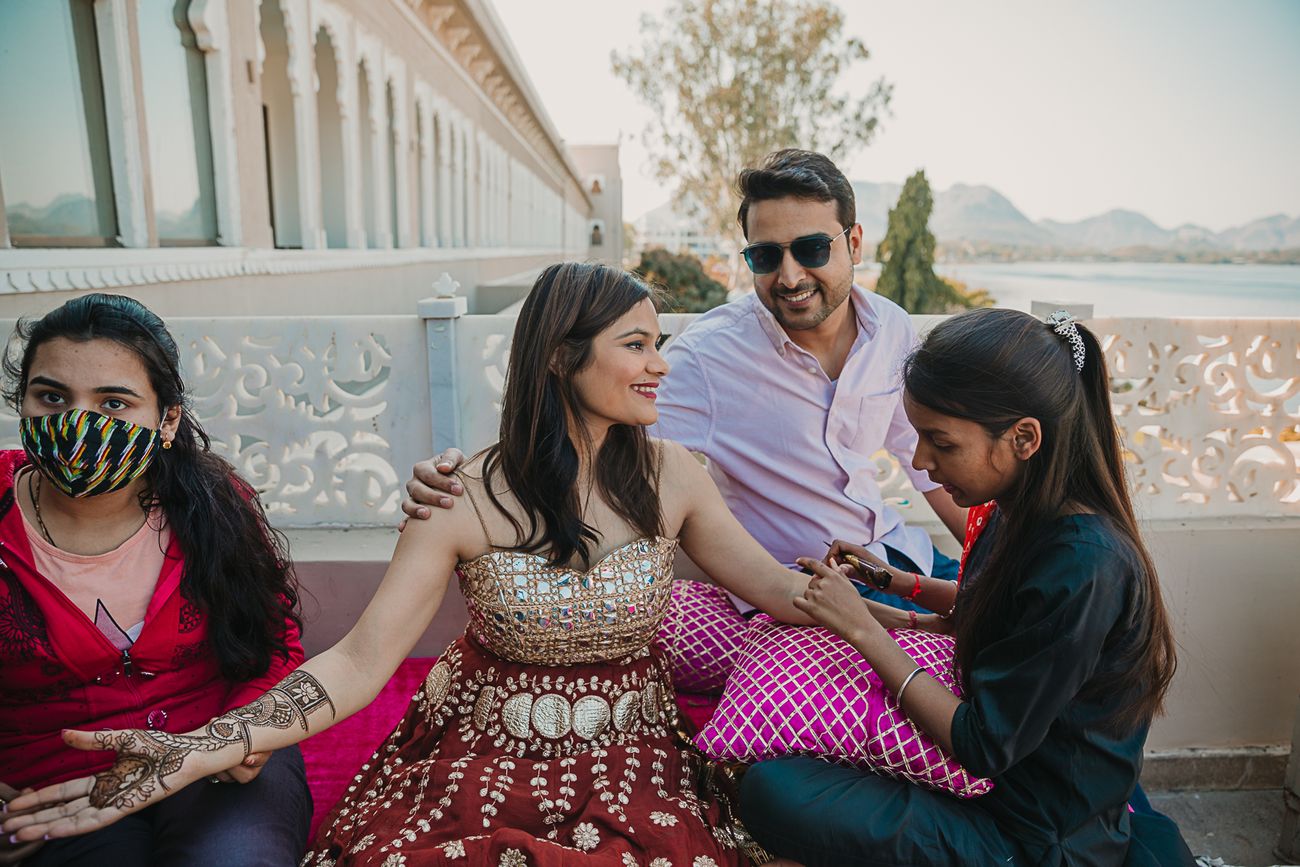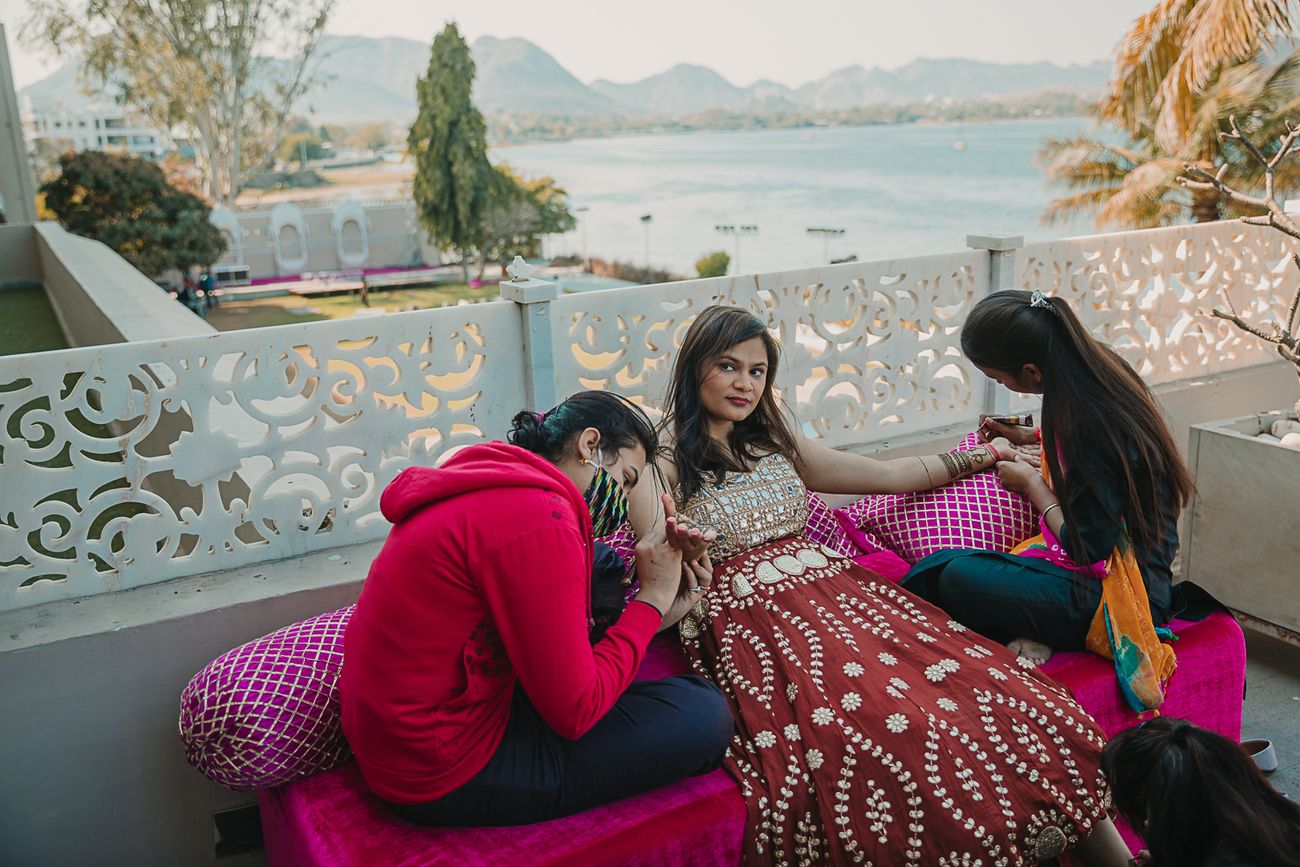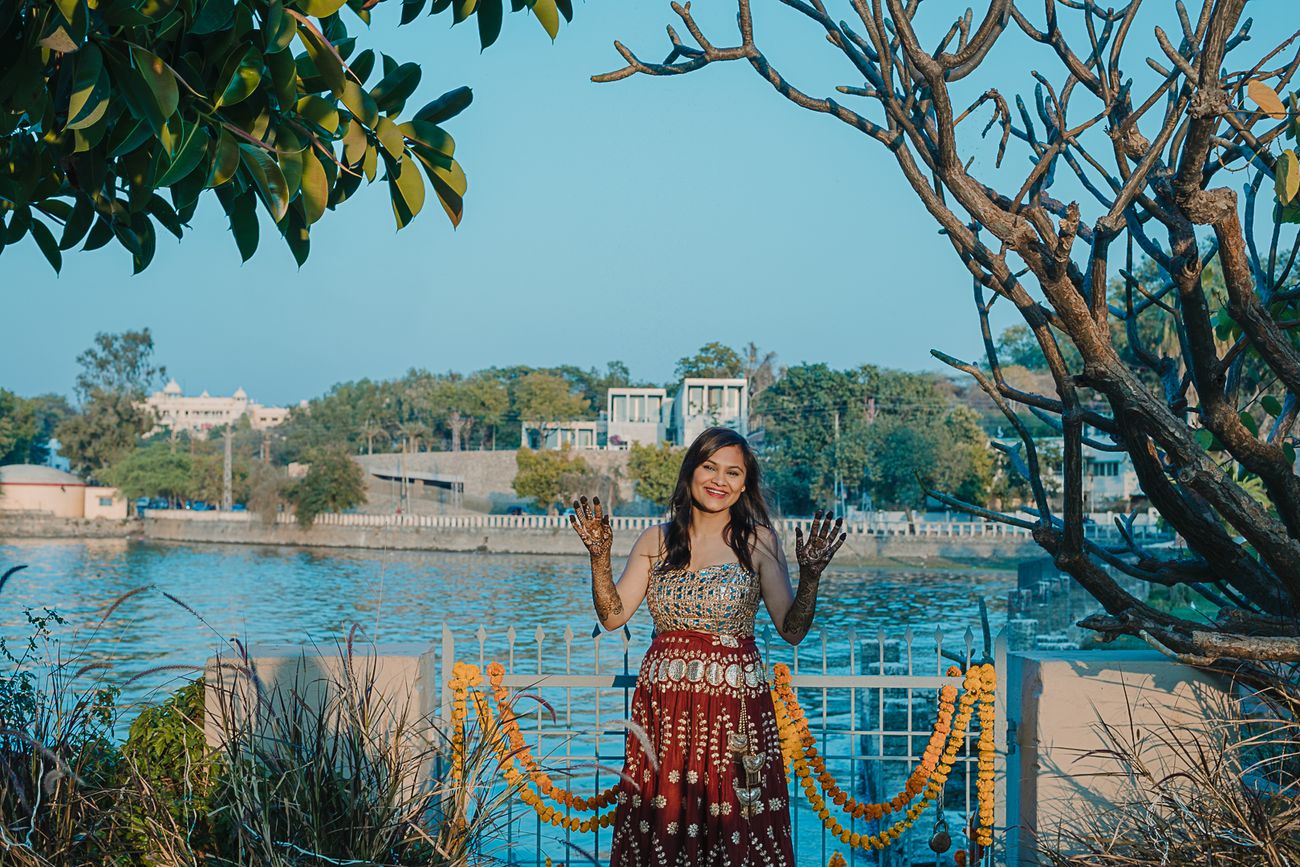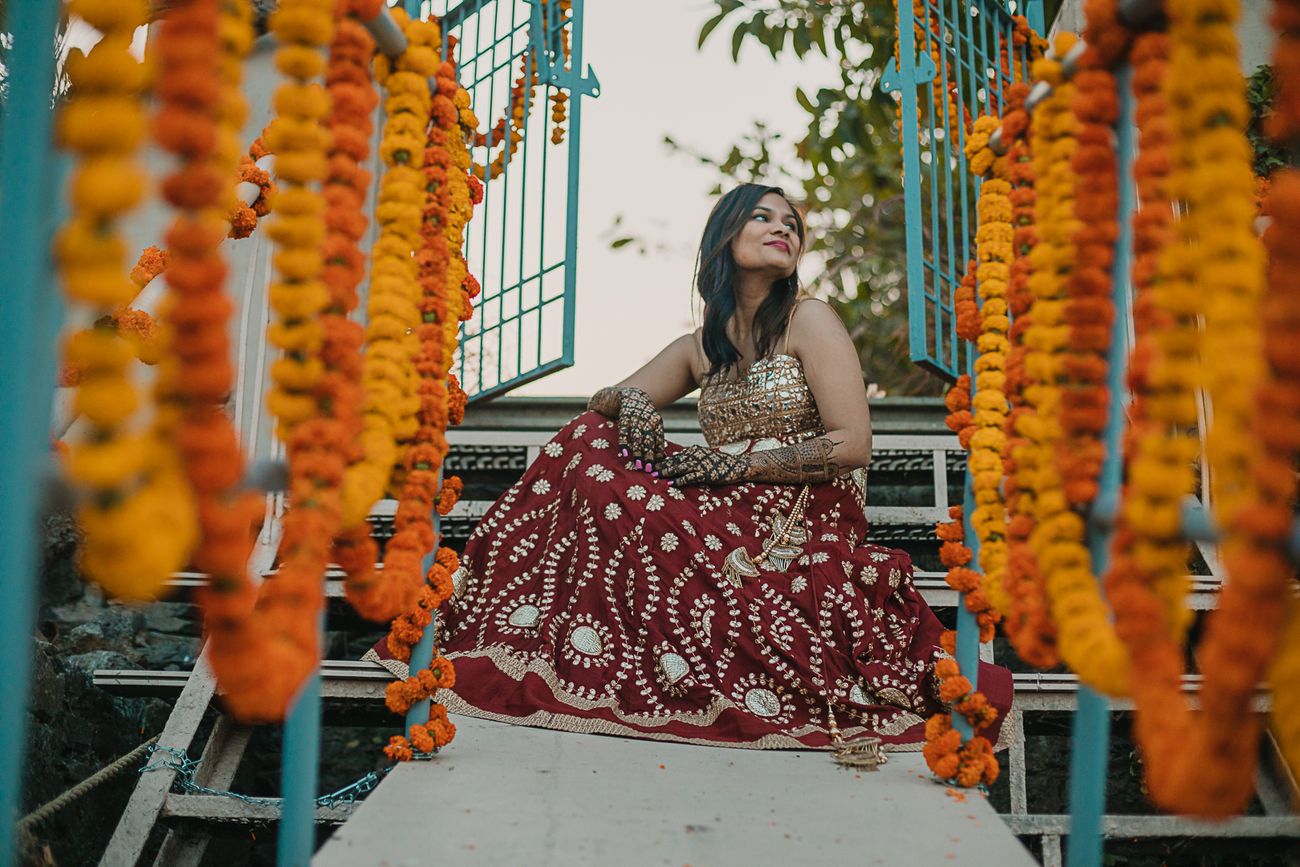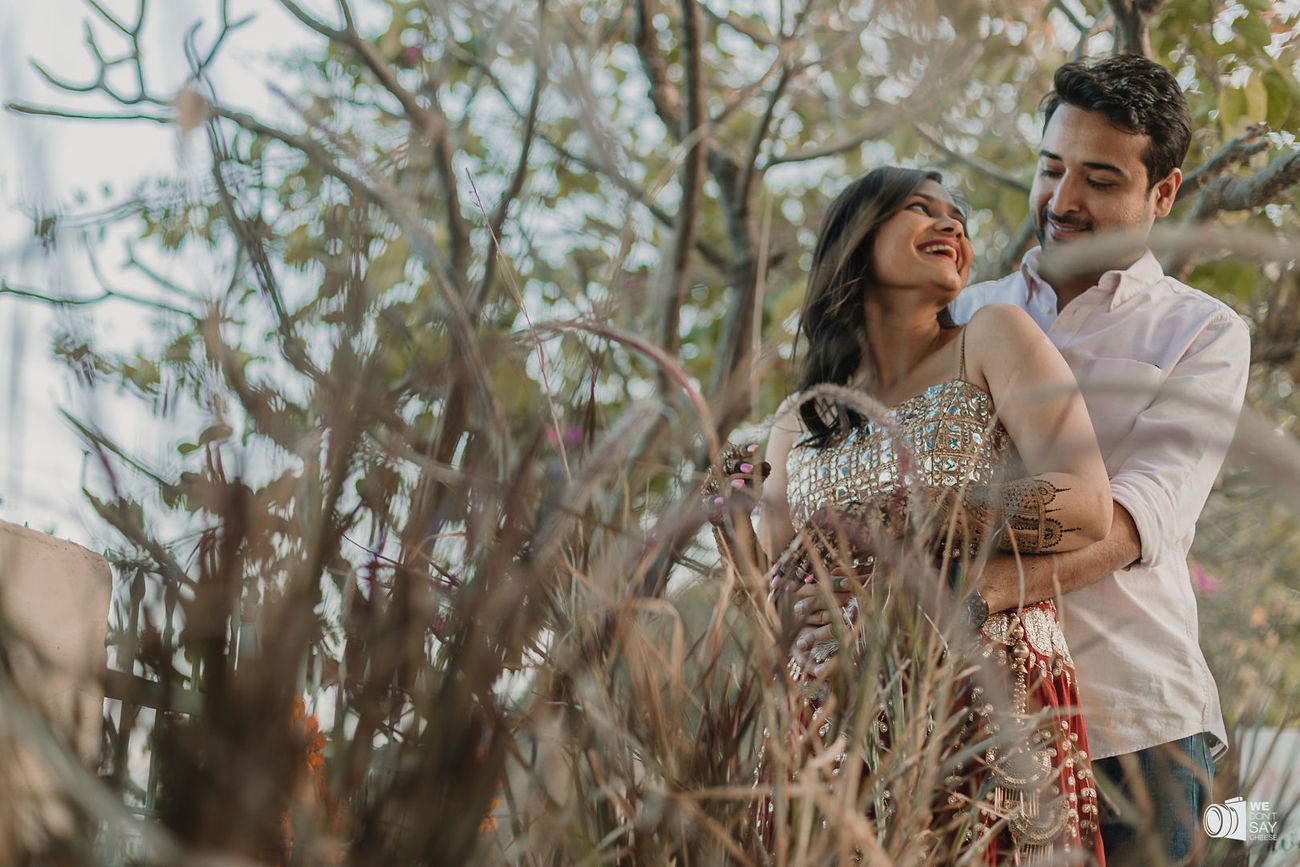 The Haldi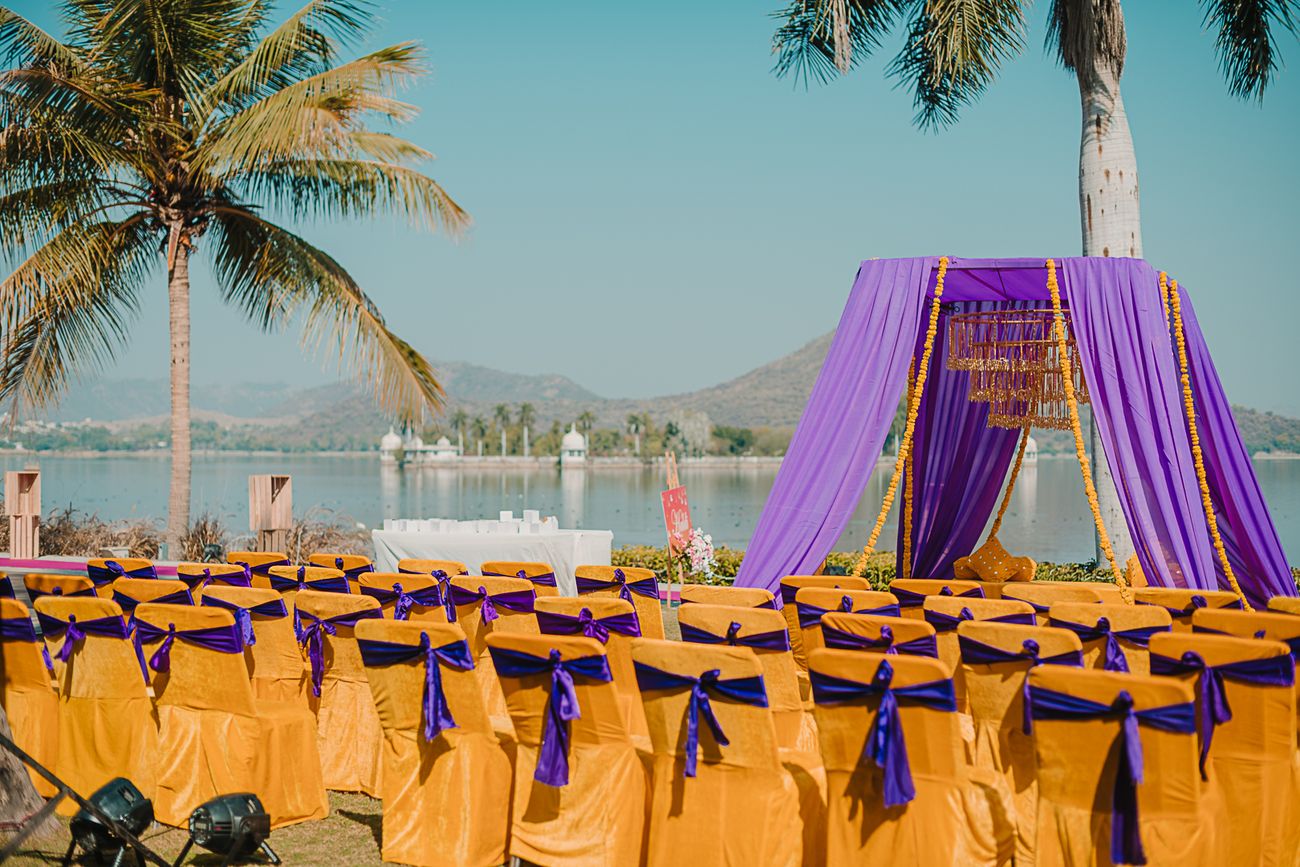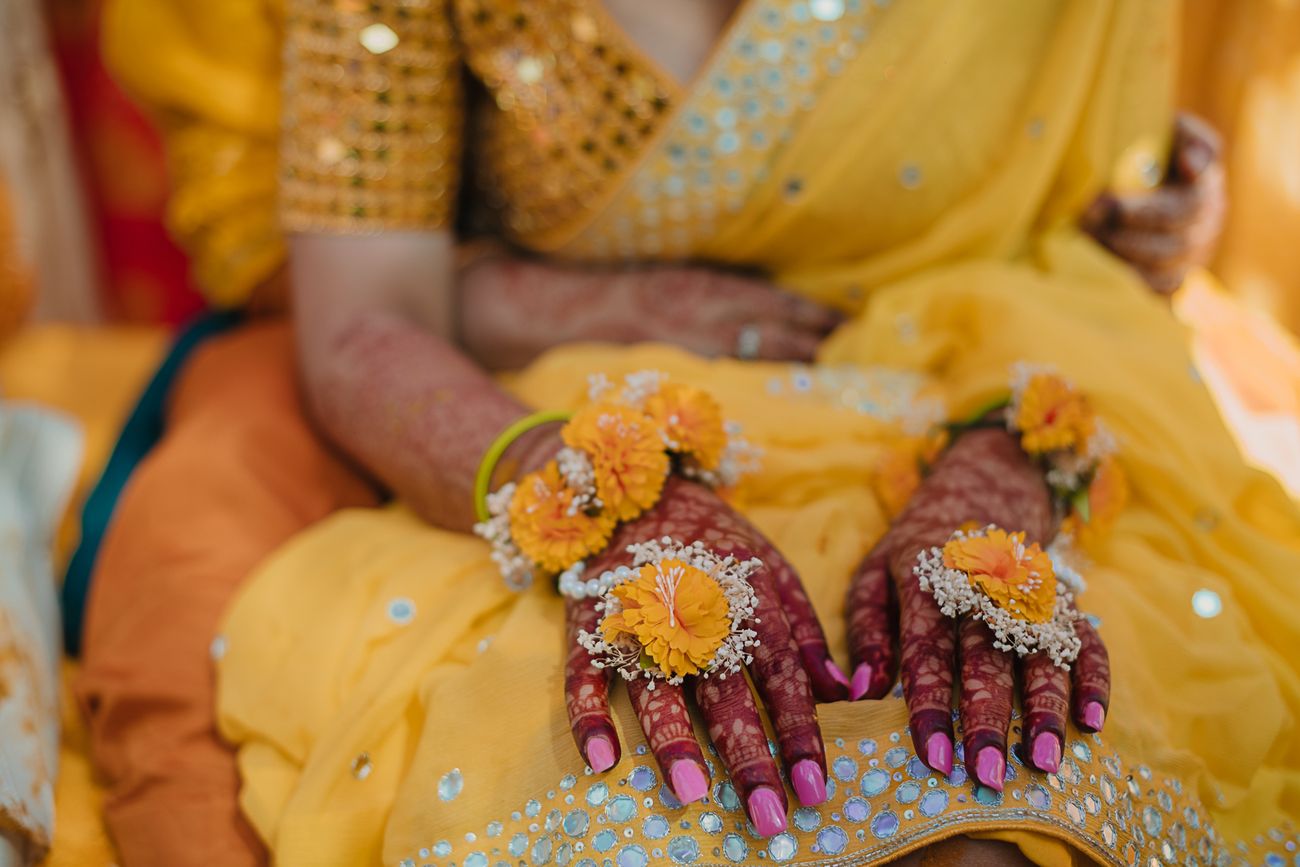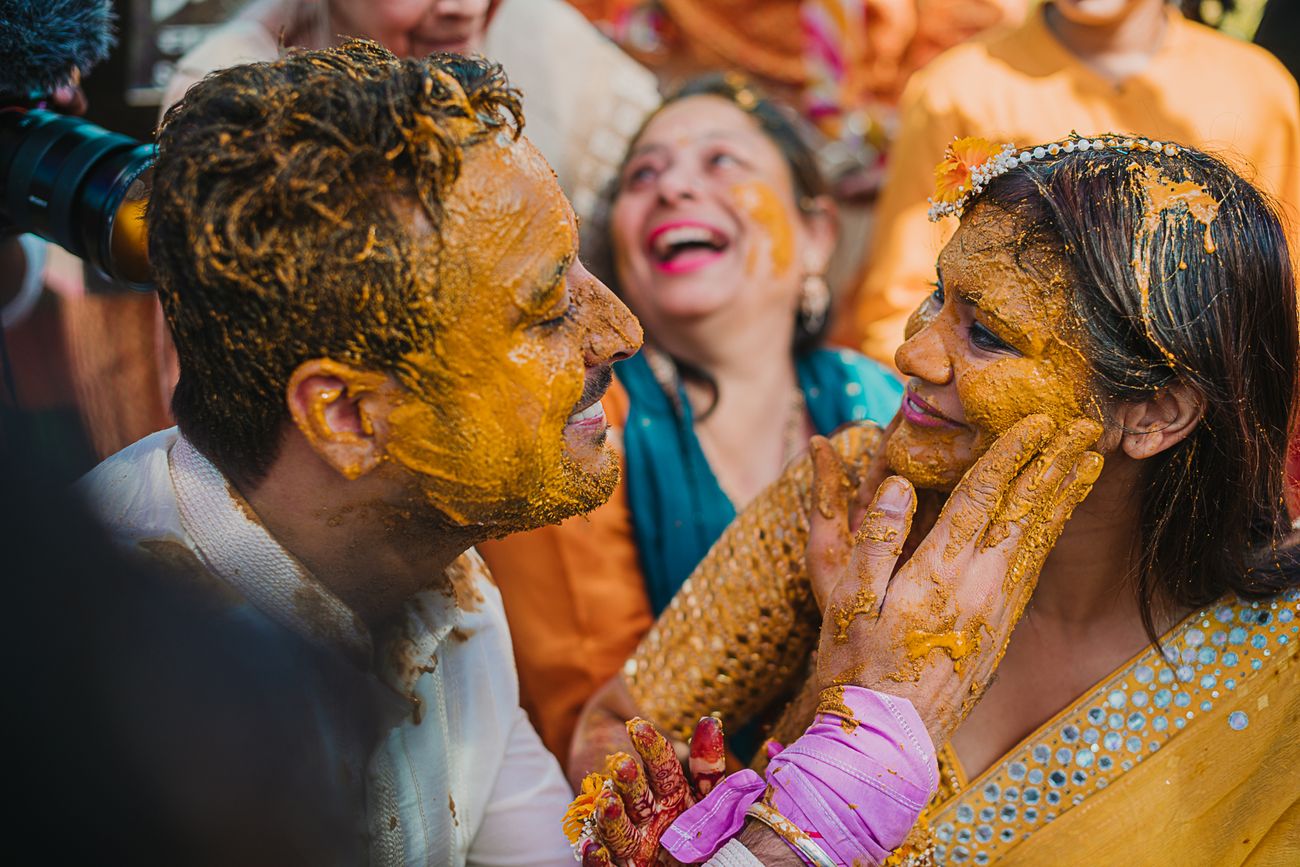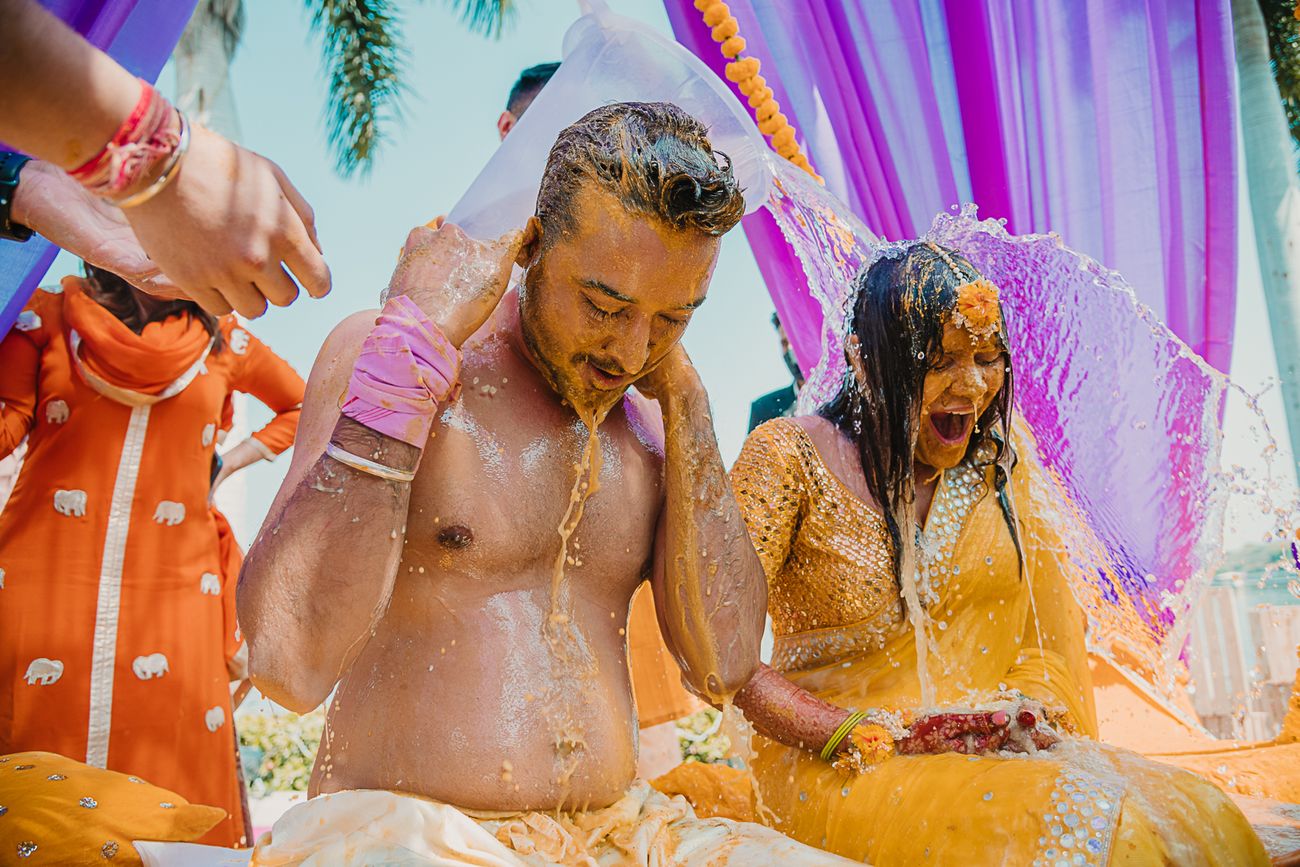 The Wedding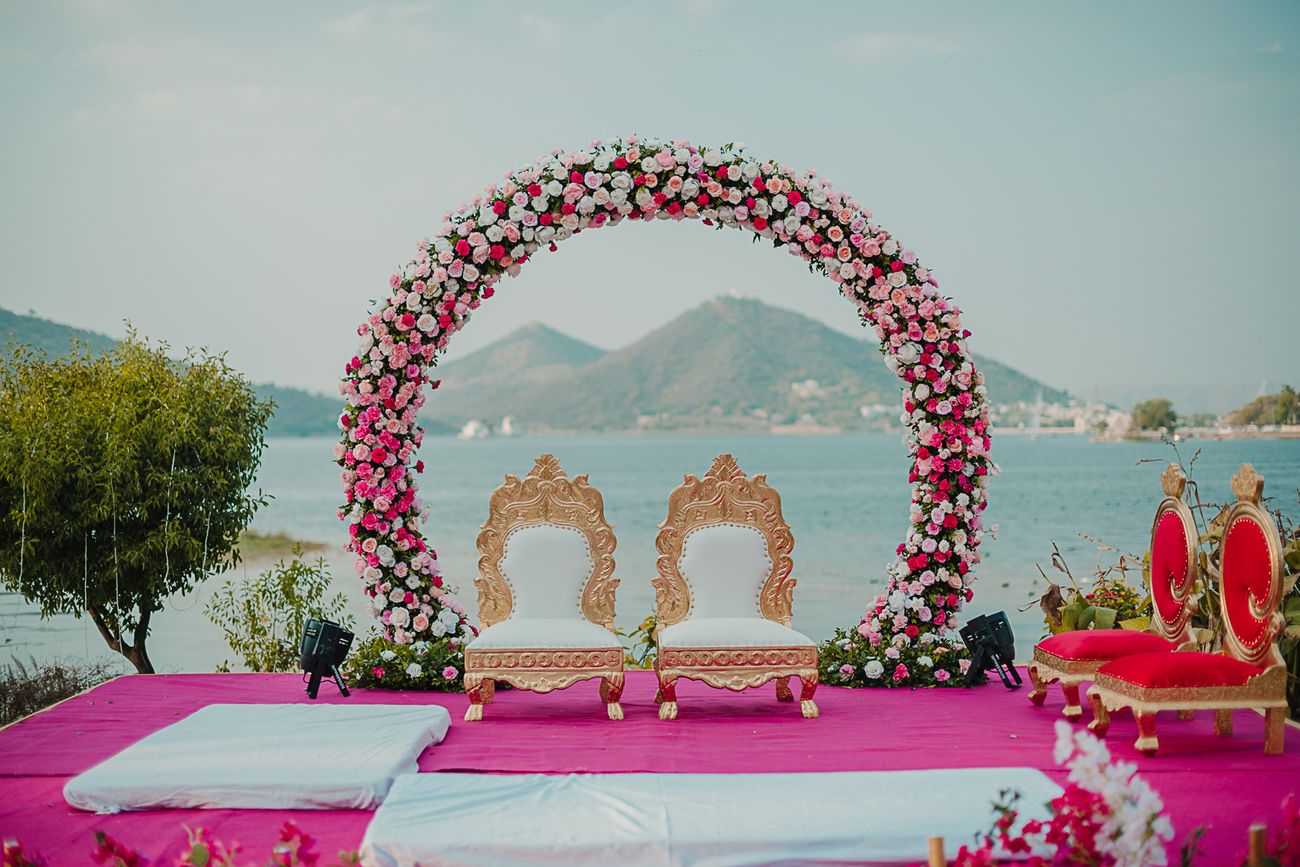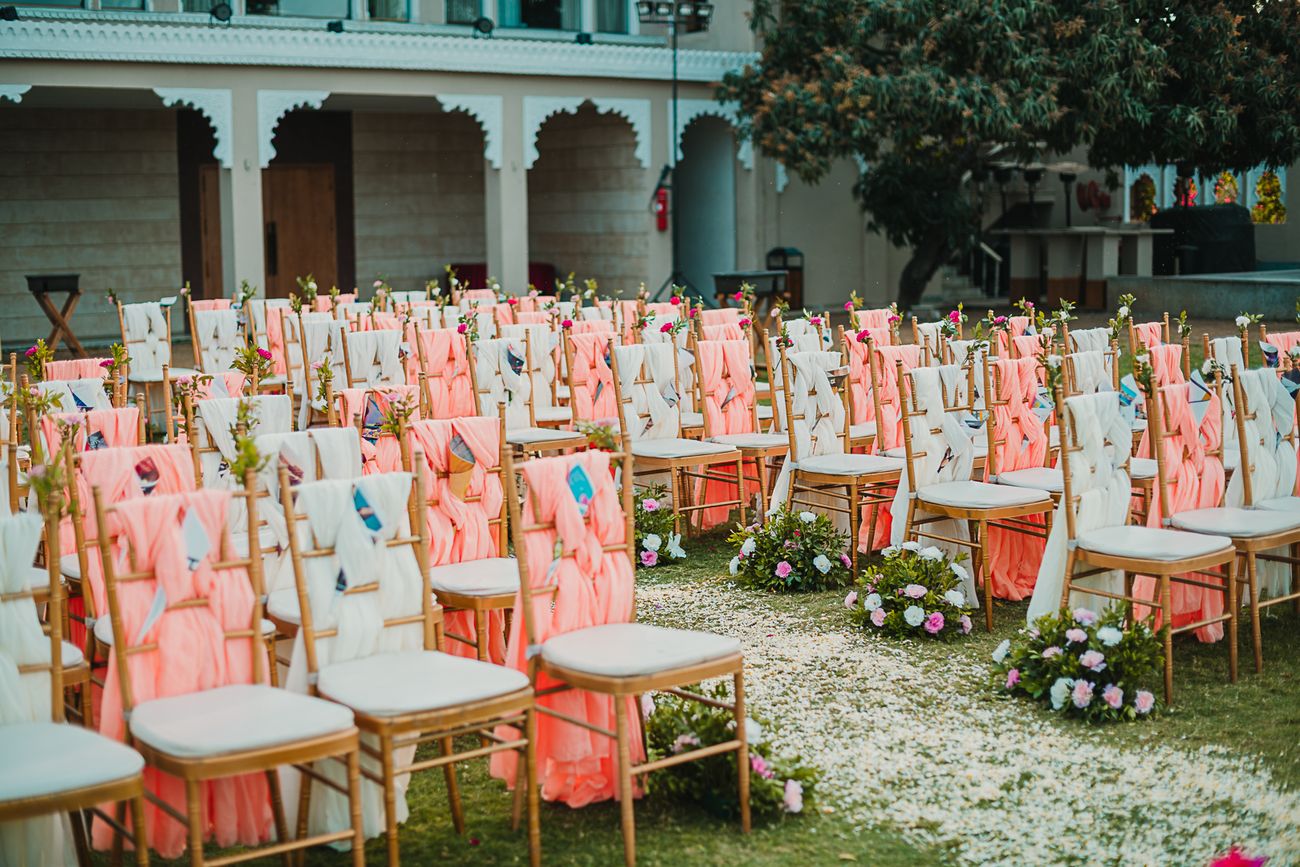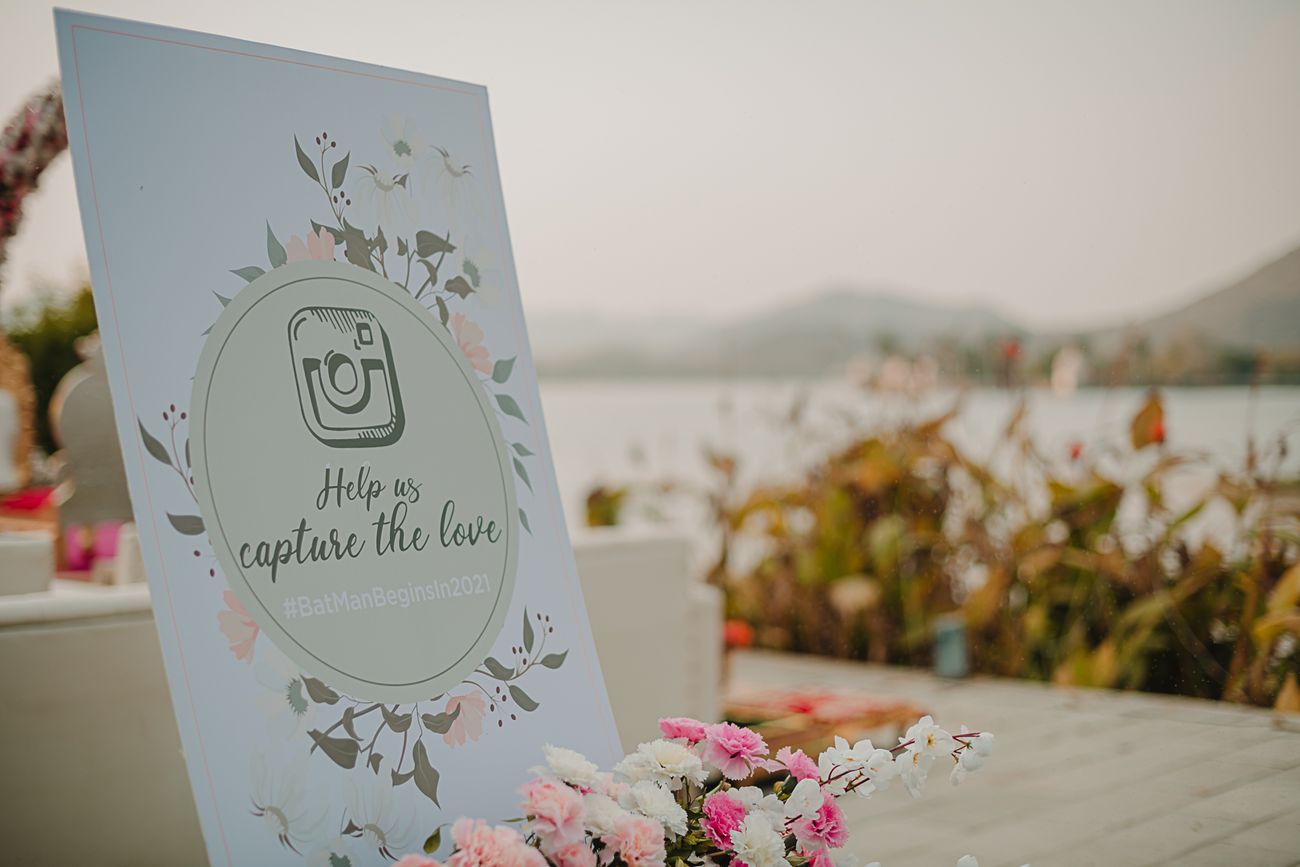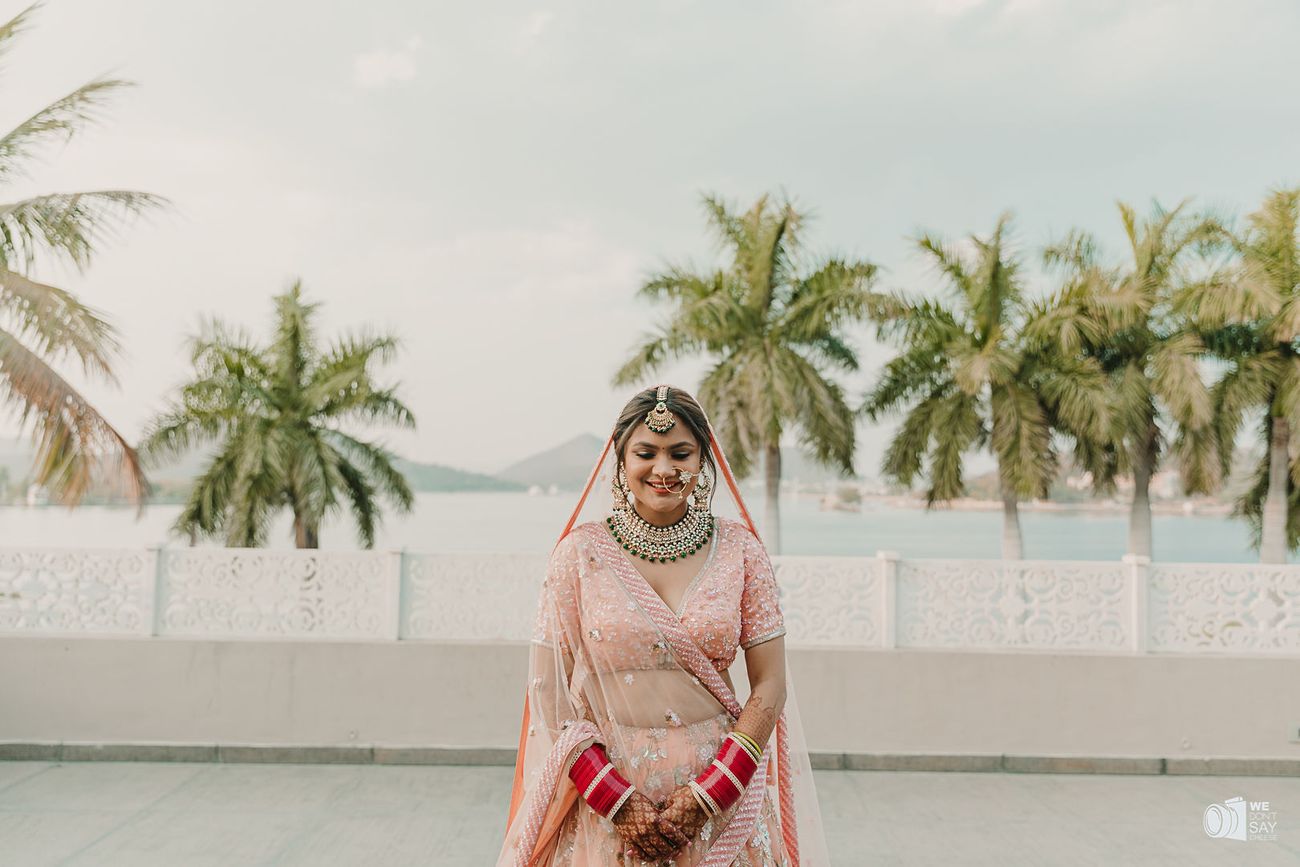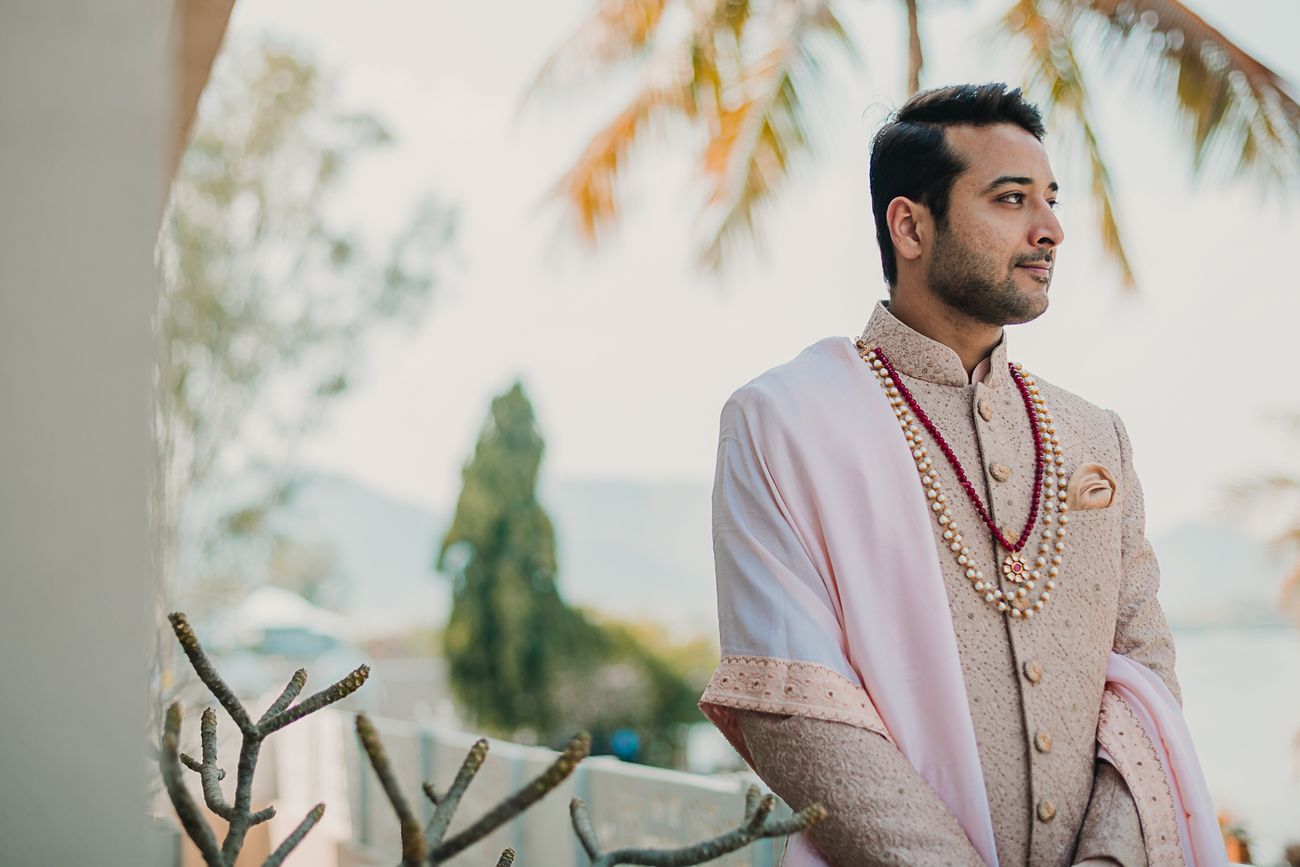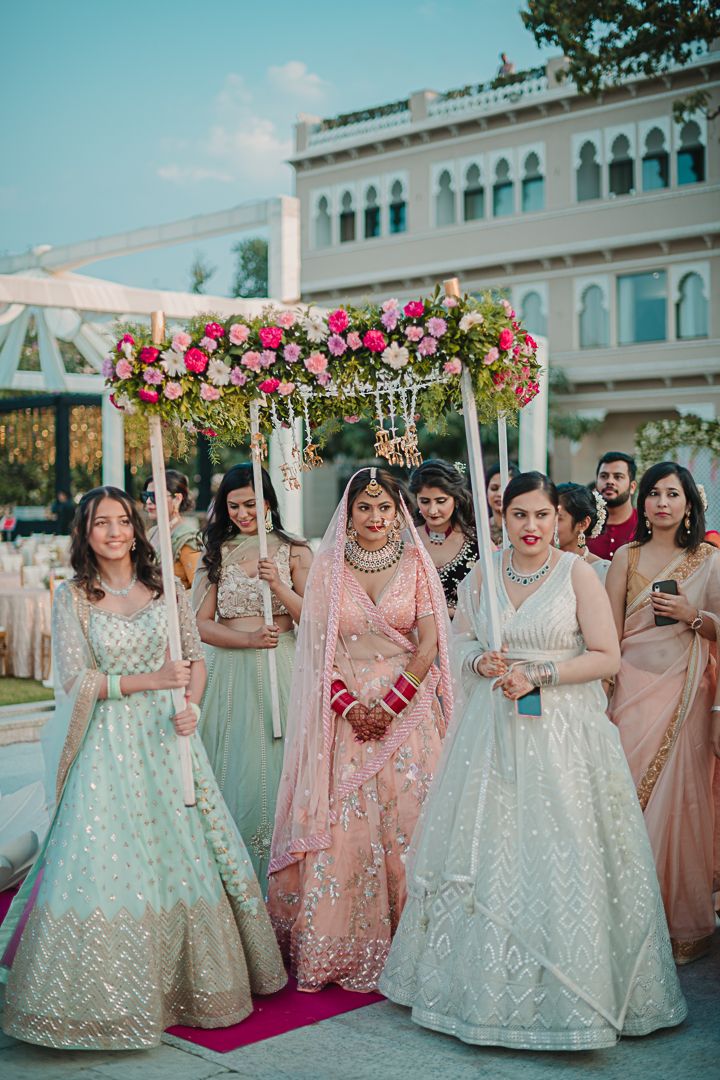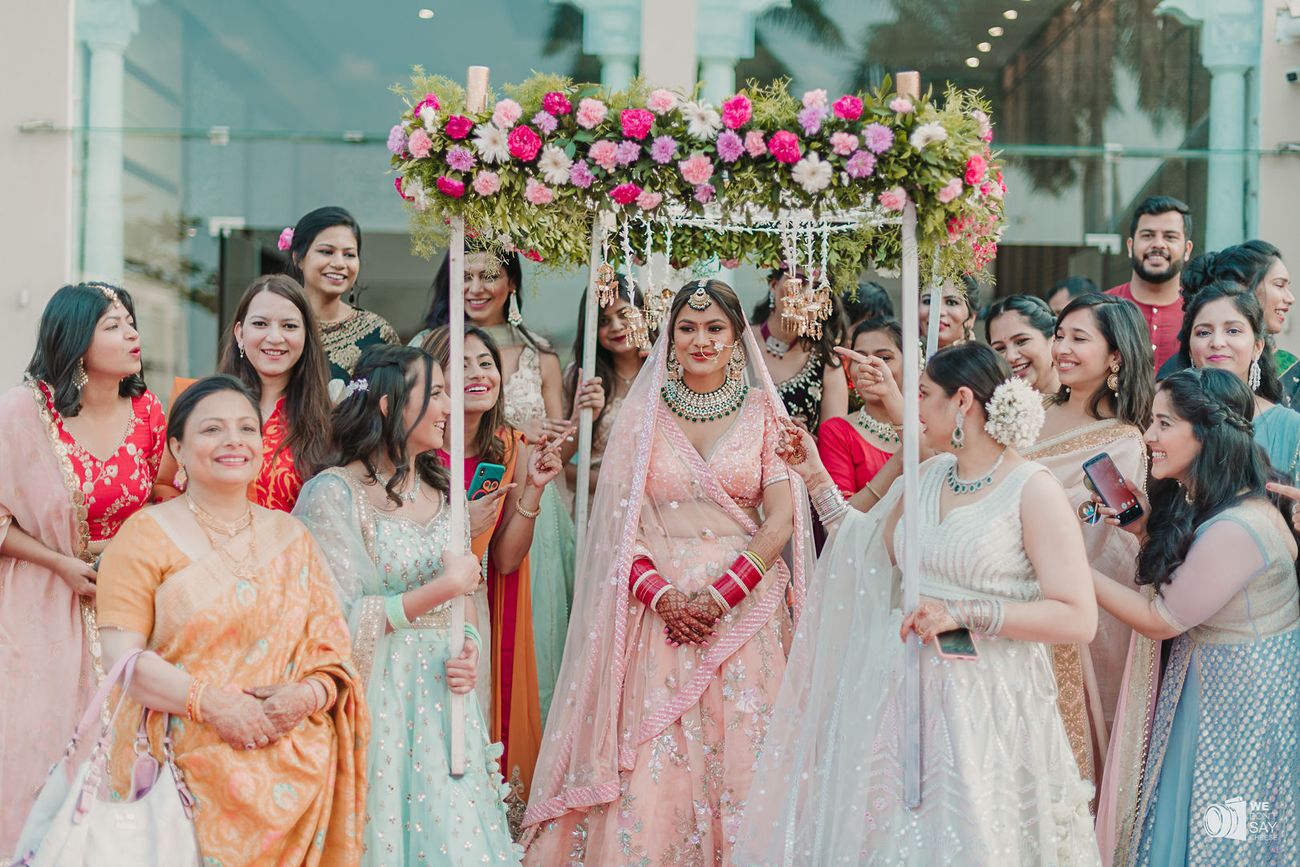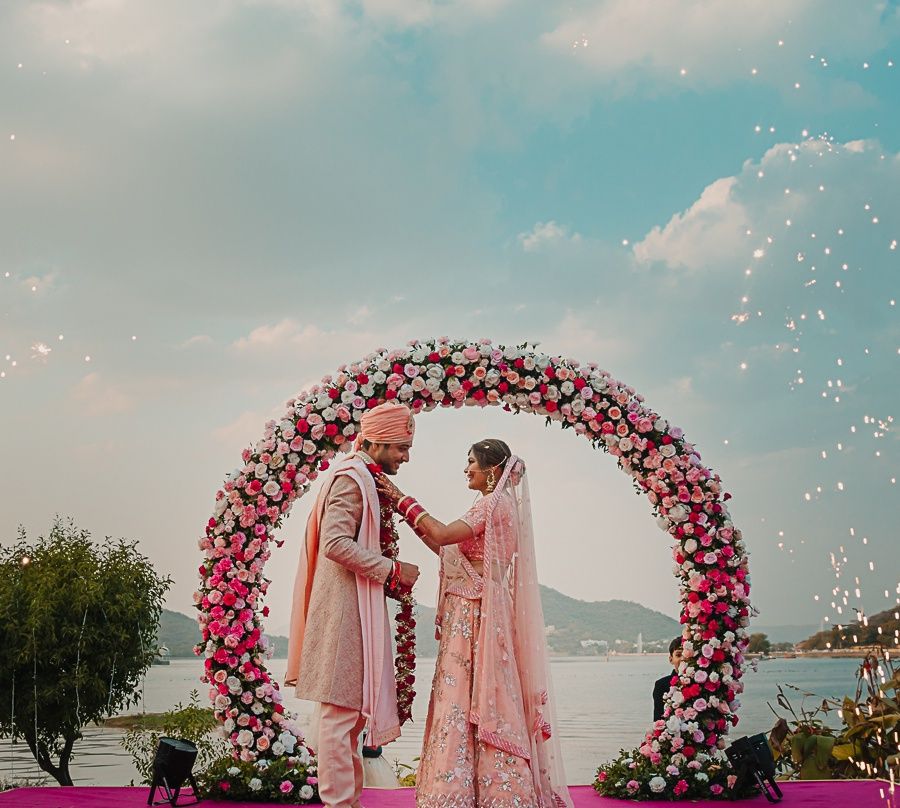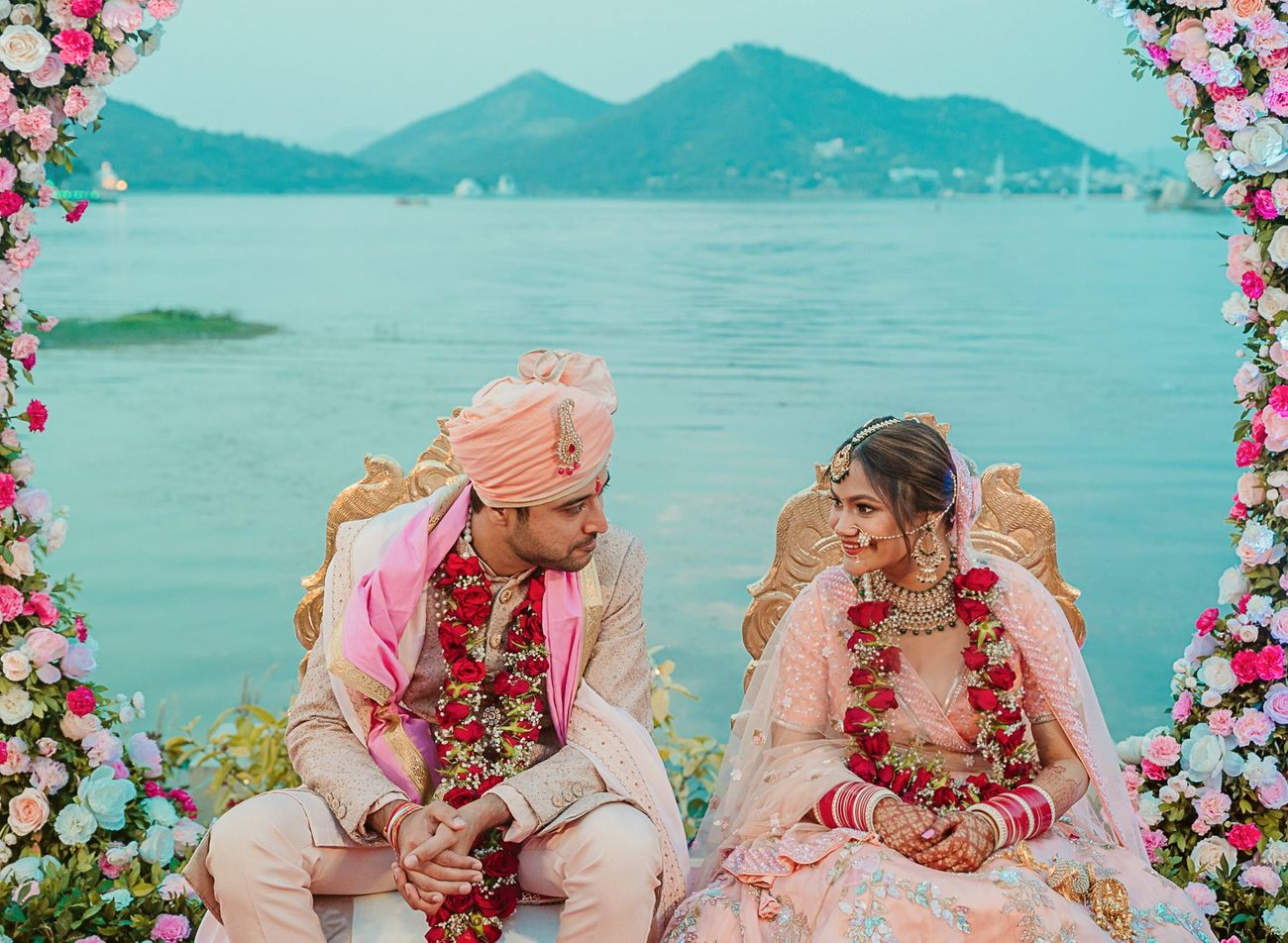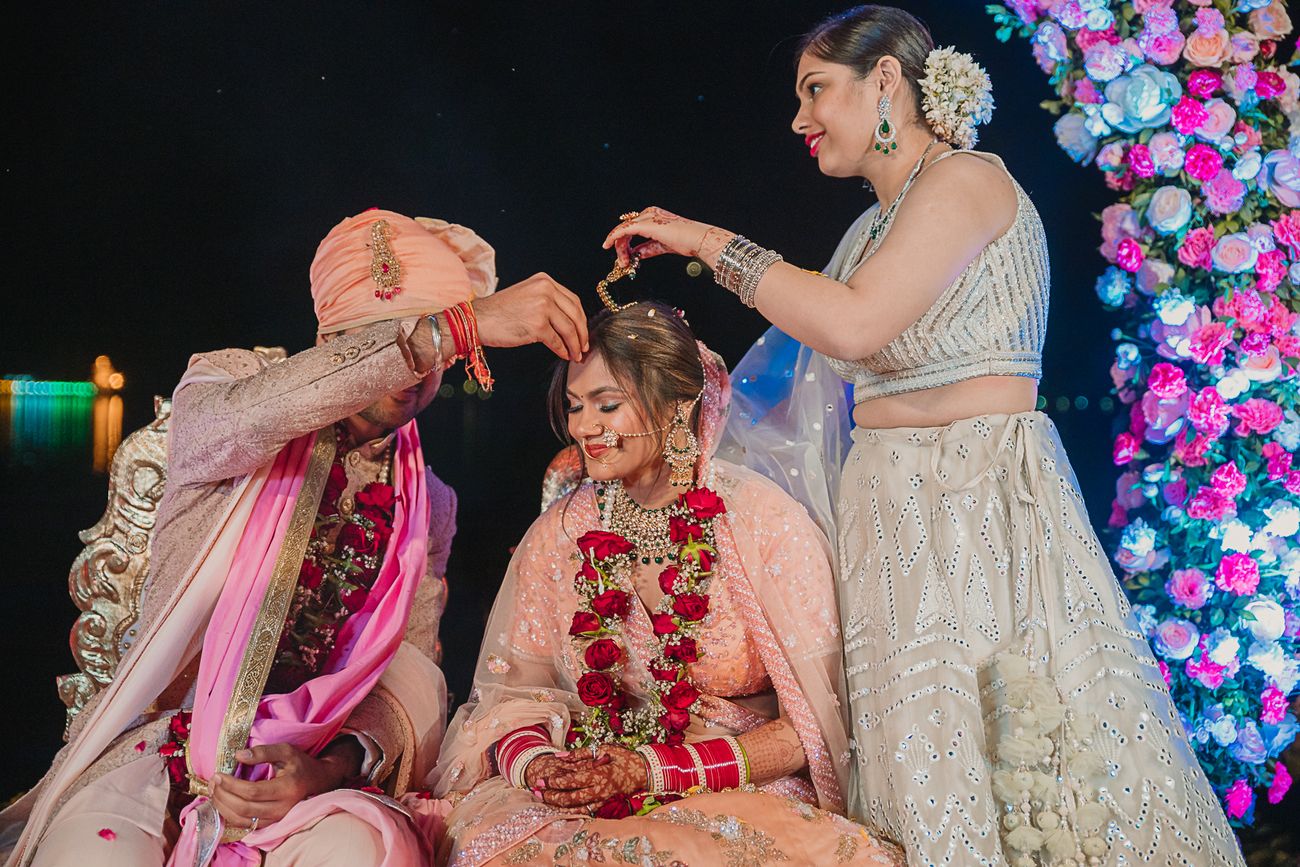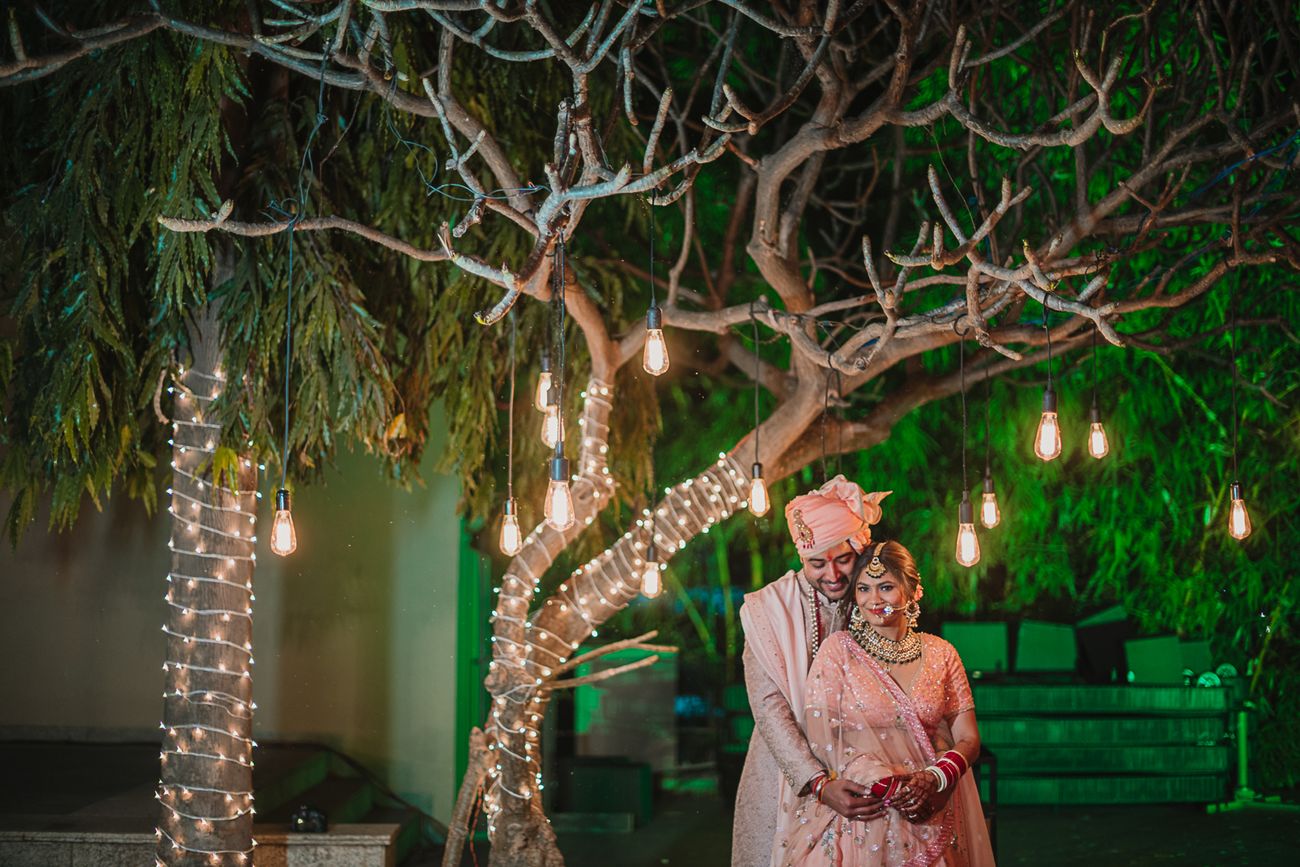 From The Bride: 
It was a 100 people lakeside wedding in Udaipur. As gender-neutral as I could negotiate my family into. I don't have a brother, not even a cousin brother, but everything a 'brother' was supposed to do, my sister did.

Vendor Reviews: 
Venue: Hotel Lakend, Udaipur
It's right at the lake, with a gorgeous backdrop of water and hills. Great food, great staff and an amazing team. 
Makeup Artist: Sheeny Kaul
You know you are really excited for the wedding and in the whole excited, pressure and confusion chaos, you sometimes tend to lose your authentic self. And the same happened with me as well, but guess what Sheeny helped me precisely with that. She helped me enhancing how I looked, and not change it. 
Planning & Decor: Event Gurus, Udaipur
I was really scared initially. Everytime my husband and I explained something to them they said ok in minutes. Now, they completely got it or they just did not. Only at the wedding we realised that they indeed got everything! It was a charm working with a young team.
Photography: We Don't Say Cheese
And indeed they don't. These guys just merged into the whole crowd, I just did not get to know. Rest pictures are the proof.
Groom Wear: Heritage, South Ex 1
My husband was very very satisfied and happy about his wedding outfit. They were more particular about the fit than even he was.
Favours: Coco Company, Gurgaon
She made amazing chocolate almonds and chocolates truffles. Guests could feel the quality of chocolate used in making them. People really appreciated them.
Vendors: Venue: Hotel Lakend, Udaipur; Makeup Artist: Sheeny Kaul★ 4.9 ; Planning & Decor: Event Gurus ★ 4.9 ; Photography: We Dont Say Cheese★ 4.6 ; Bridal Outfit: Vvani By Vani Vats★ 4.8 ; Groom Wear: Heritage, South Ex 1; Favours: Coco Company, Gurgaon