A Heavy Kaasu Embellished Blouse Is a Must Have Dear Brides
BY Meenu | 11 Jun, 2020 | 13755 views | 3 min read
A beautiful blouse not only enhances your saree look, but is actuality is a piece of art. So don't you guys think a bridal blouse should be unique? You guys have seen so many exclusive blouse designs that we have curated just for you!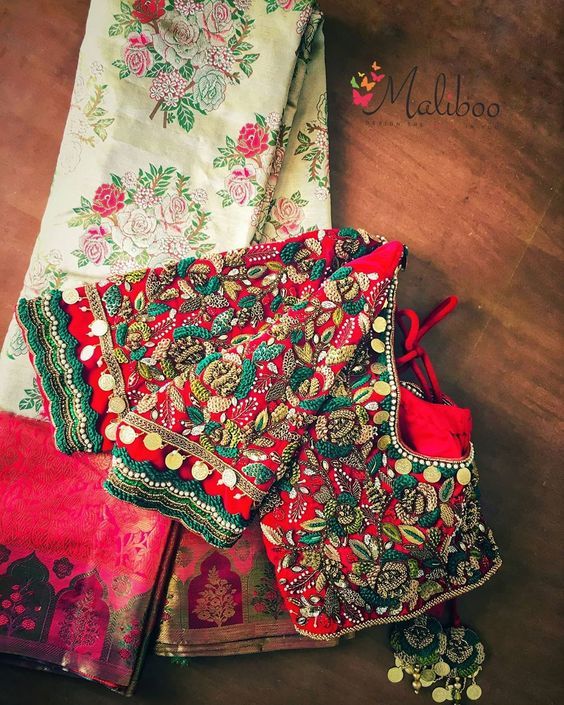 Image Via: Maliboo
Today let us check out this gorgeous blouse design that is perfectly bridal. All south Indian brides love the kaasu mala/ coin necklace. It has been around for centuries and now we have adapted this and made it into a must have bridal blouse. The kaasu design bridal blouse is as versatile as its necklace counterpart and can be worn in a multitude of ways.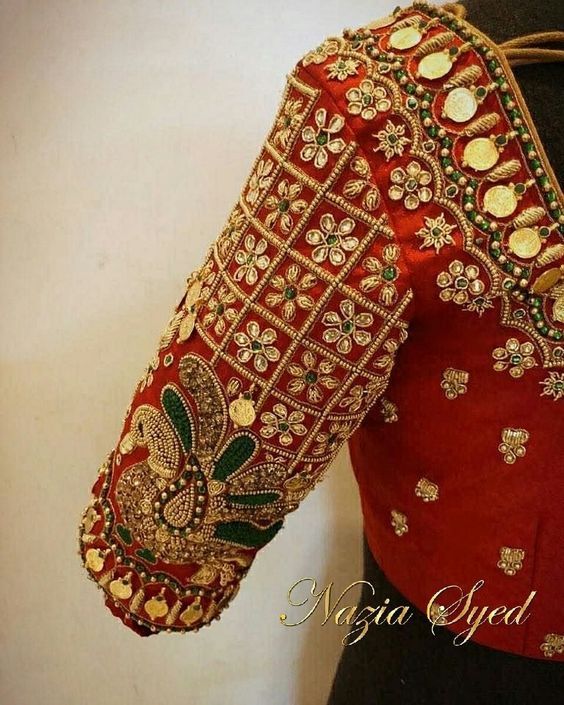 Image Via: Nazia Syed
If you are thinking of wearing a kaasu blouse for one of your pre-wedding ceremonies and you want it a tad simple then these design options can be your go-to. See how even the coins have been used in a delicate manner to add the bling, but surely not a heavy hand. The kaasu bridal blouses work extremely well for half sleeve blouses. However it is perfect even for shorter sleeves.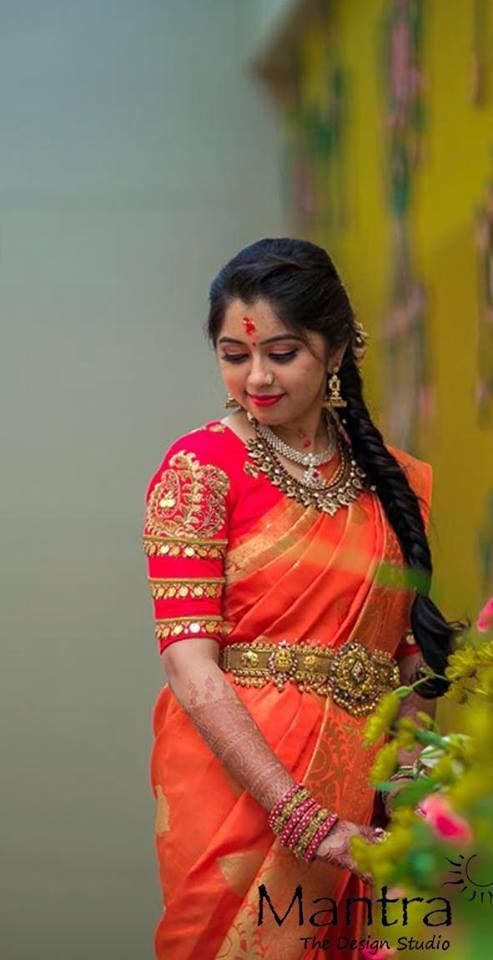 Image Via: Mantra the Design Studio
Coin blouses work in tandem with embroidery also. You can always add some structure to blouses with the kaasu/coins. Look at this blouse how the floral embroidery blends with the coins.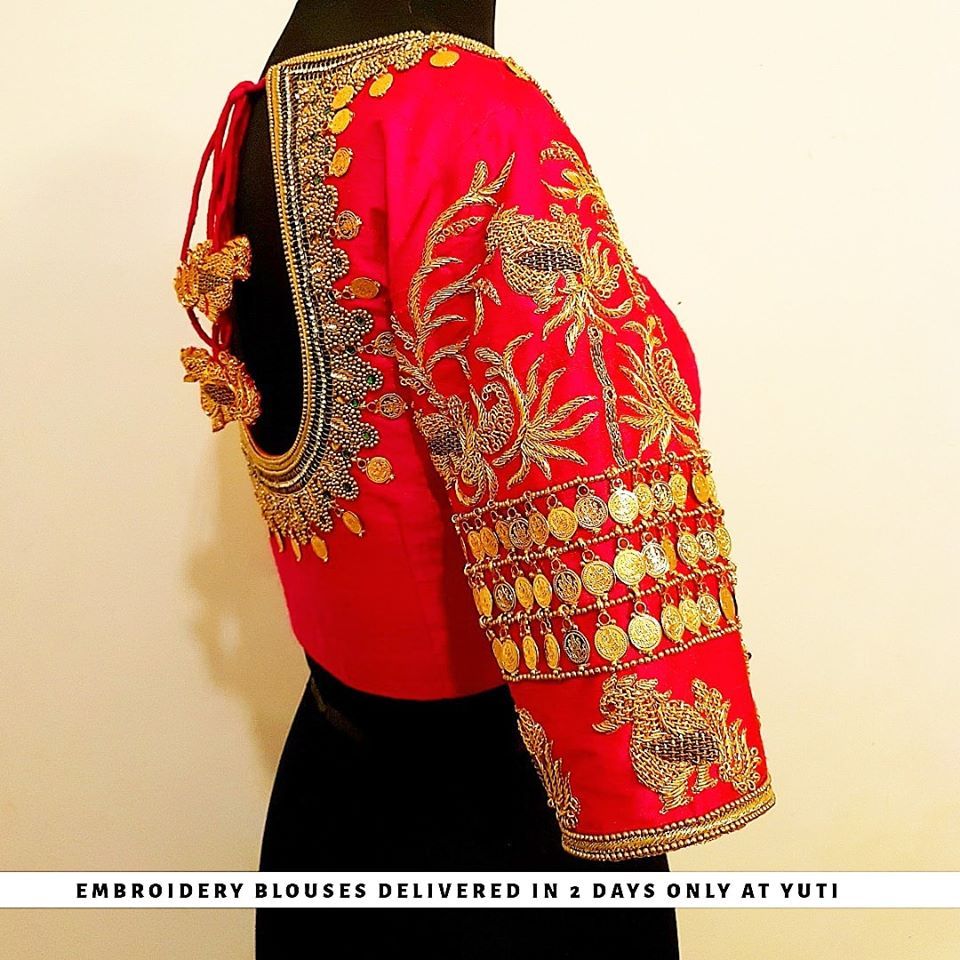 Image Via: Yuti Designer House
These kaasu/coins usually have the motif of goddess Lakshmi carved to them, and it is a symbol of prosperity. So is it just like coins of good luck to have them in your bridal blouses too!!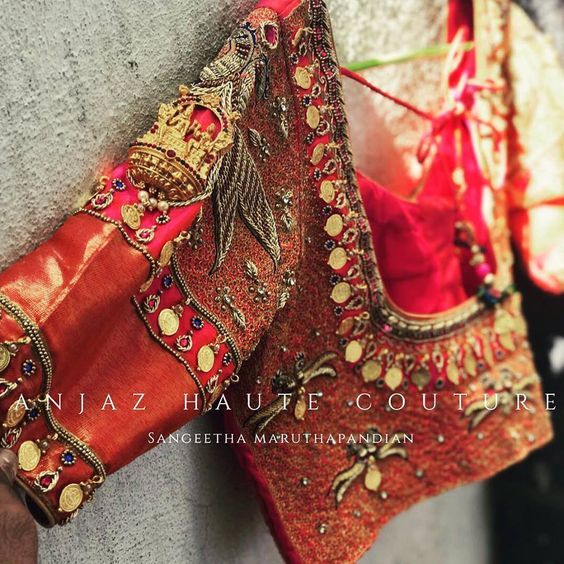 Image Via: Anjaz Haute Couture
These blouses are slightly heavier and they have a lot of traditional motifs on them. The kaasu/coin is such a cute element in your bridal blouse that even rows of them just looks fabulous.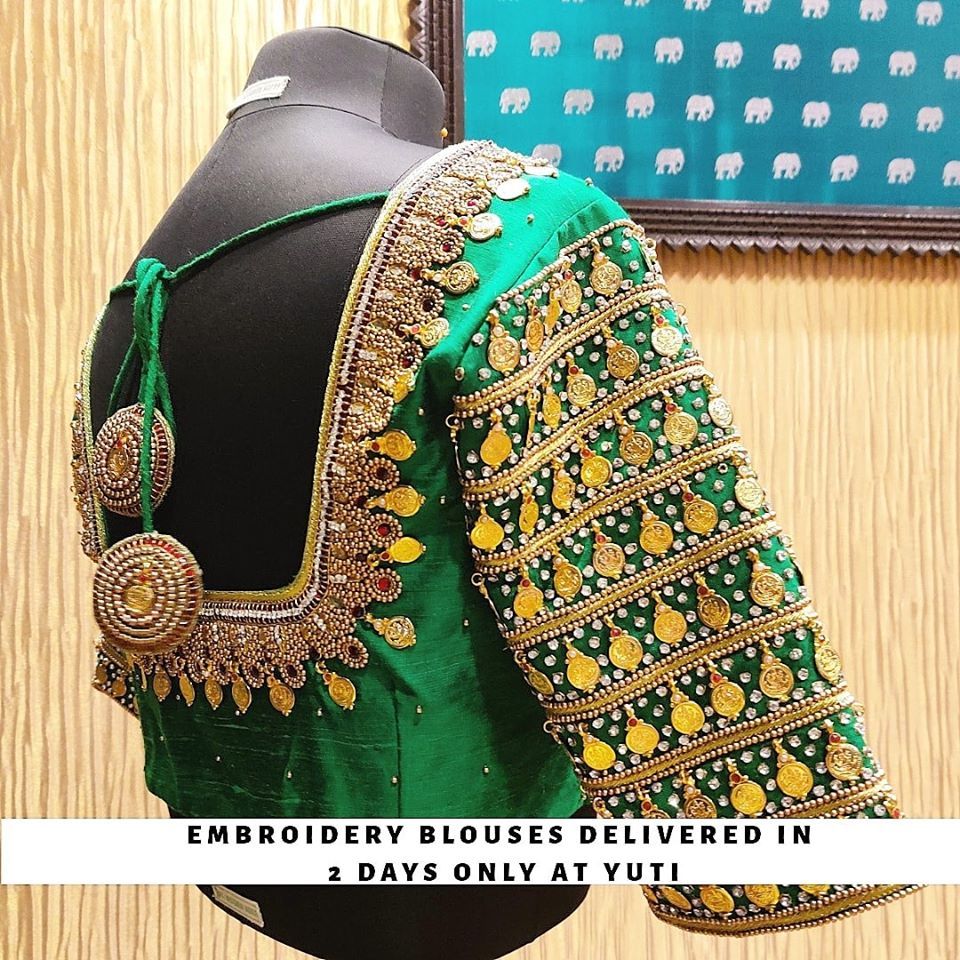 Image Via: Yuti Designer House
This bridal blouse is one of a kind. Look how the kaasu has been inserted in a way and has embroidered jewel motifs in an alternate pattern.  Is it not wow??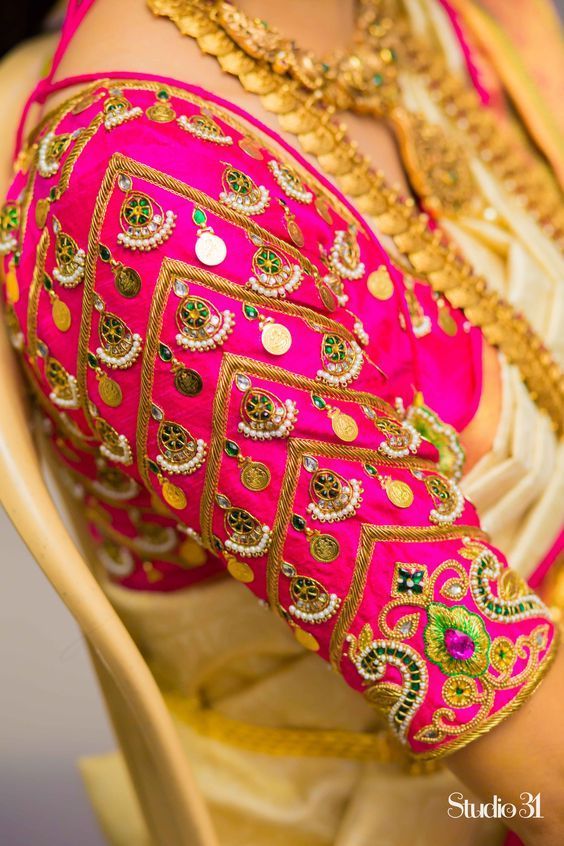 Image Via: Studio 31
If you are wondering what are the heavy kaasu blouses for the perfect Muhurtham look, look no further. This is the Muhurtham look kaasu blouse, that is heavy, has all the traditional elements and spells bridal all the way!! This work is perfect for all colors and looks amazing in photos!!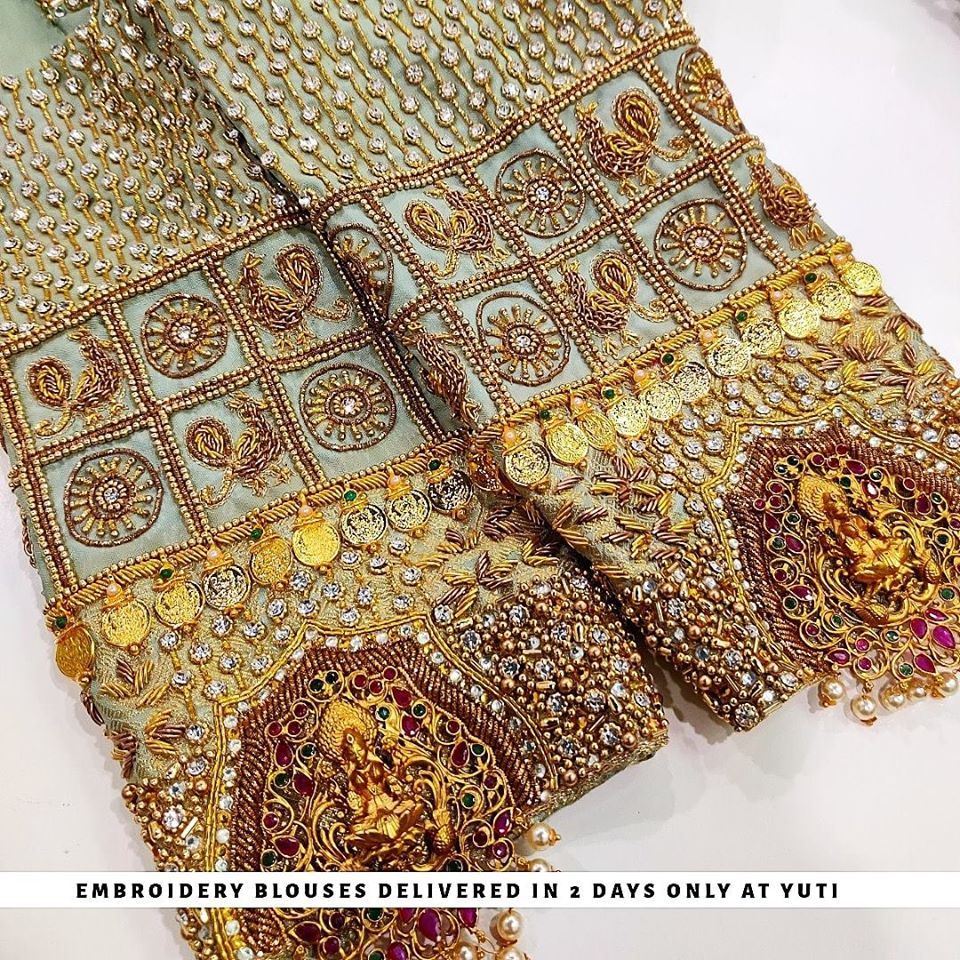 Image Via: Yuti Designer House
We have seen brides put 22 carat coins too in these kaasu blouses. Do you want too try that out? Let us know if you do!!
Make sure that you add a kaasu mala/coin necklace to your kaasu embellished bridal blouse to complete the look.
And while you're at it, don't forget to check out some inspiration for your Muhurtham blouse!