All Photos From Vicky Kaushal Katrina Kaif Wedding
BY Aakanksha | 13 Dec, 2021 | 11708 views | 2 min read
Oh, man! Another Bollywood wedding and we are flooded with ideas and inspiration. 
Vicky Kaushal and Katrina Kaif got hitched last week and we were graced with pictures from various functions, over the weekend. And to say we were impressed would be an understatement.
We saw the couple and their family have a blast at various wedding functions. From a full Bollywood style Mehendi to a fun-filled Haldi and a Wedding as royal as it comes, the couple truly had the time of their lives. Here is a glimpse into each of the functions Vicky Kaushal & Katrina Kaif had at their wedding. 
The Mehendi 
We don't think we've seen a Celeb Mehendi look as much fun as this one did! From rocking it as a couple to having fun with friends and family, Katrina Kaif and Vicky Kaushal really brought their A-game to the Mehendi!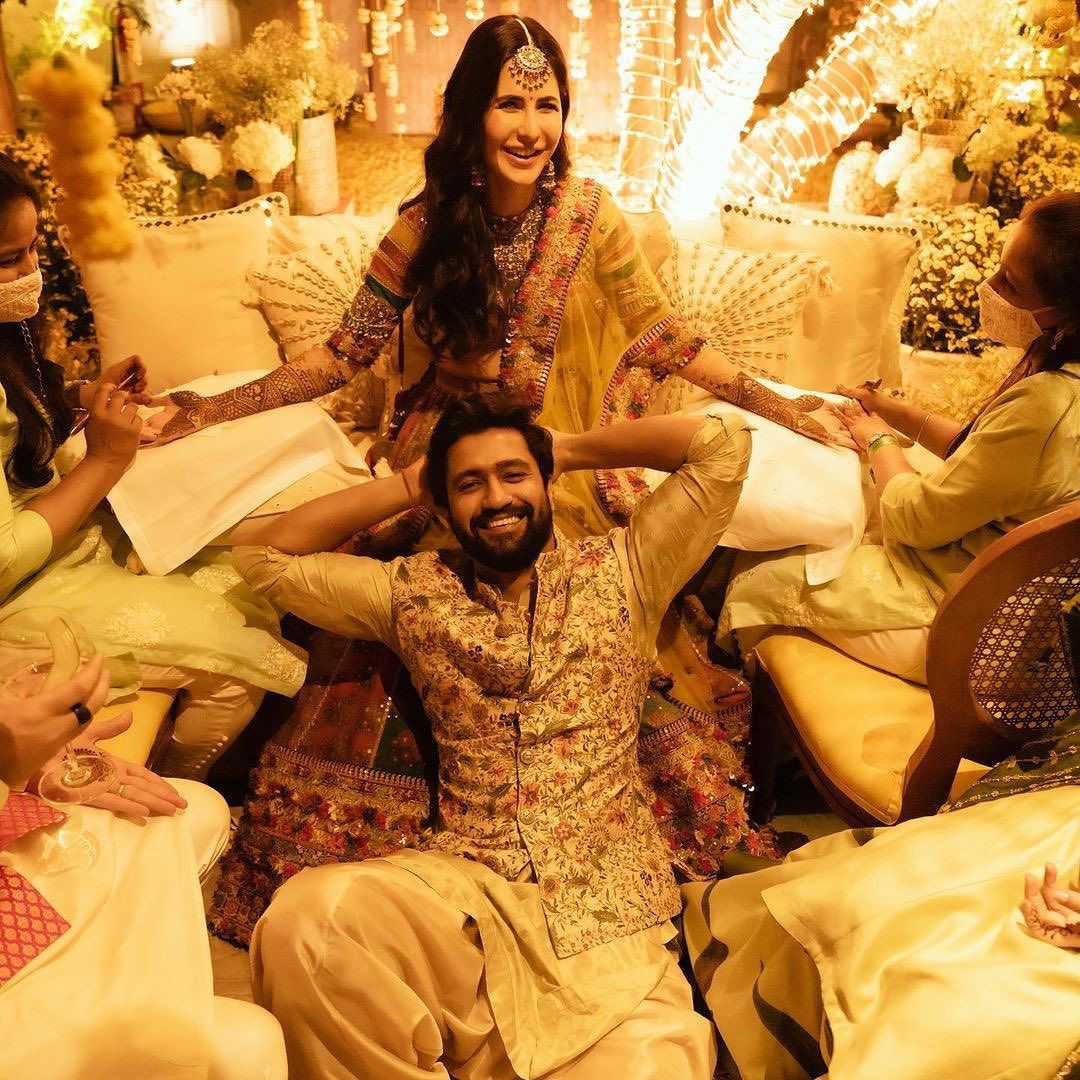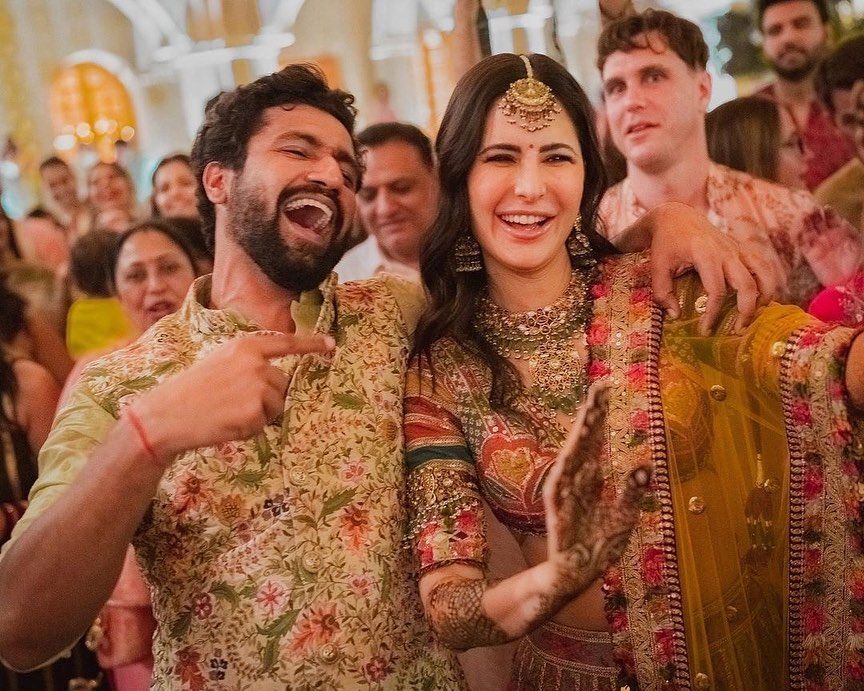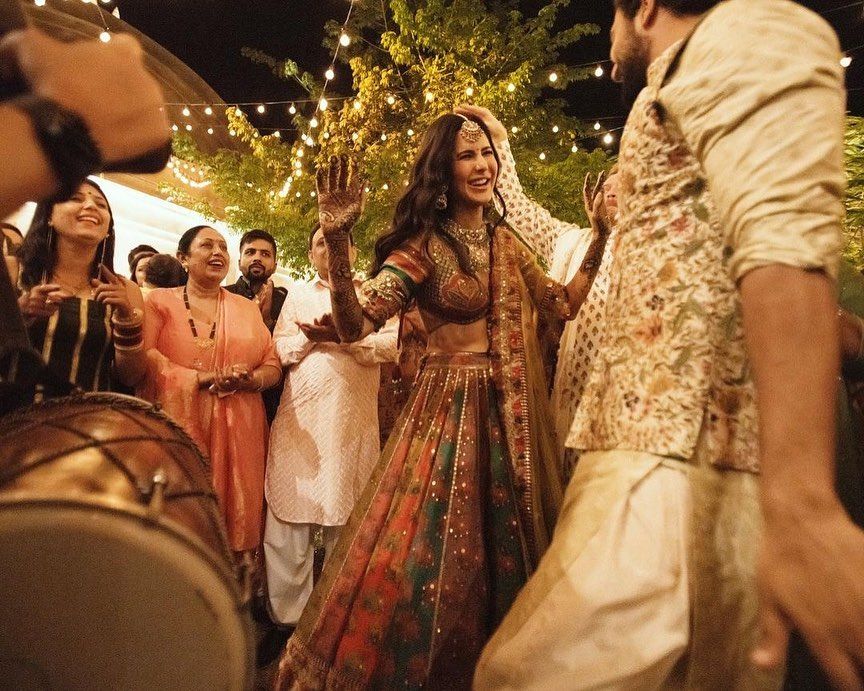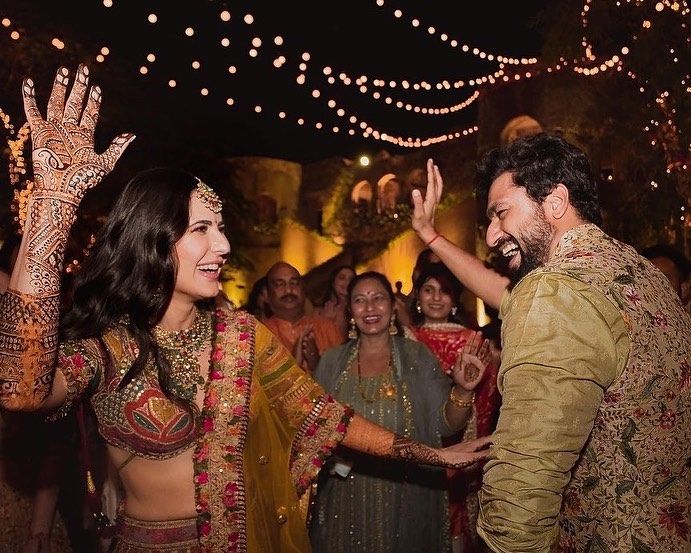 Katrina Kaif shined as a bride and her Mehendi lehenga was a perfect multi-colored ensemble.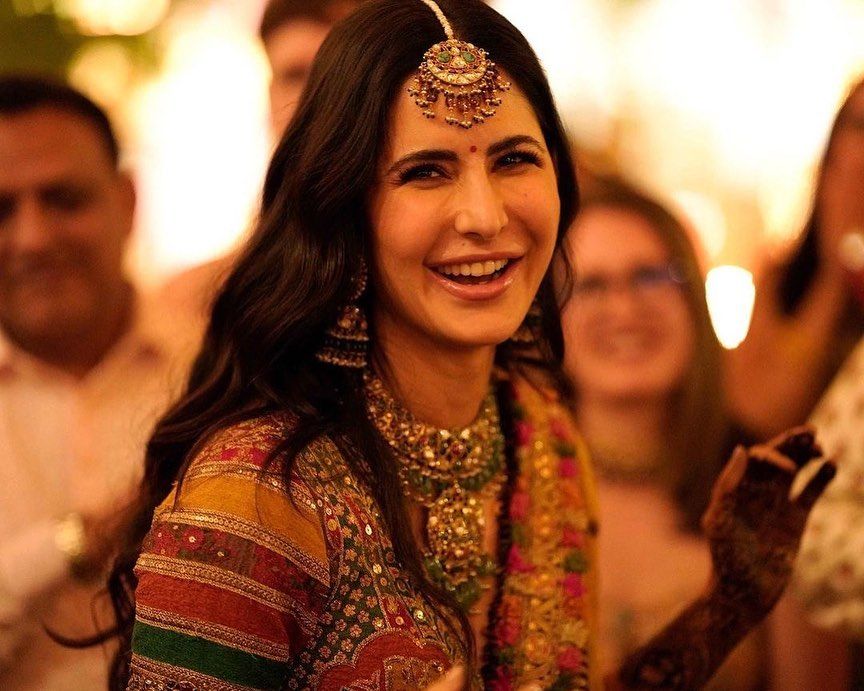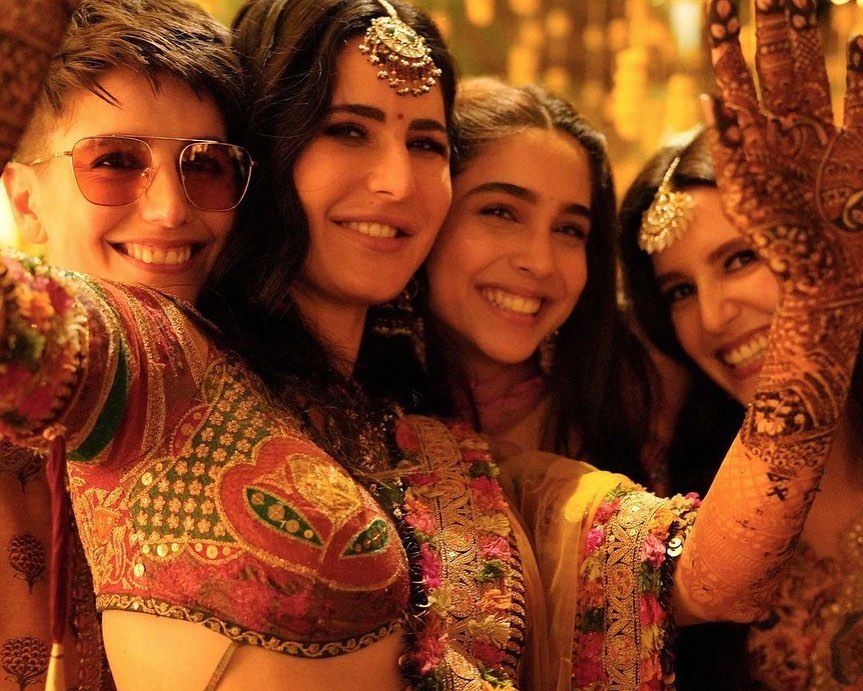 Their function looked so much fun that we all wanted to jump in and dance and enjoy and celebrate their union as much as them!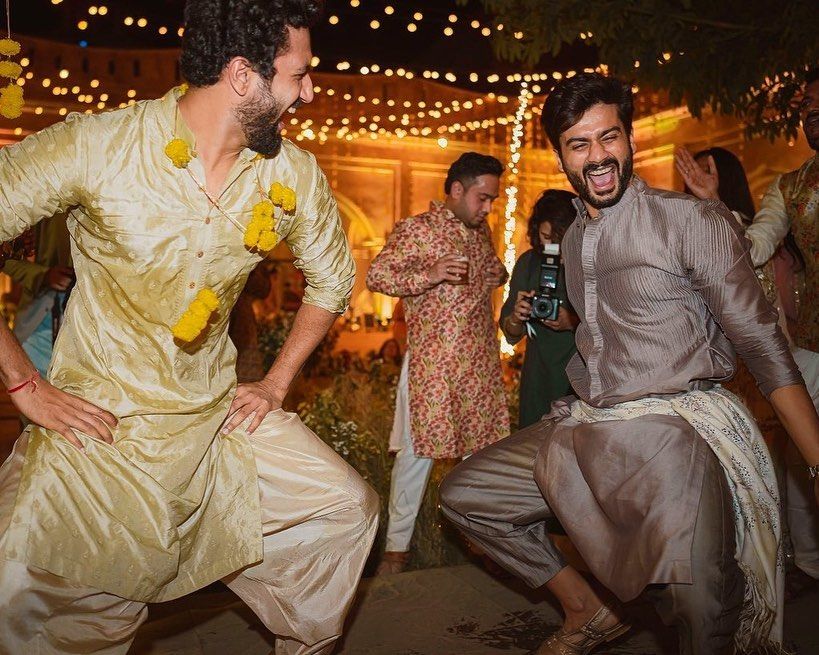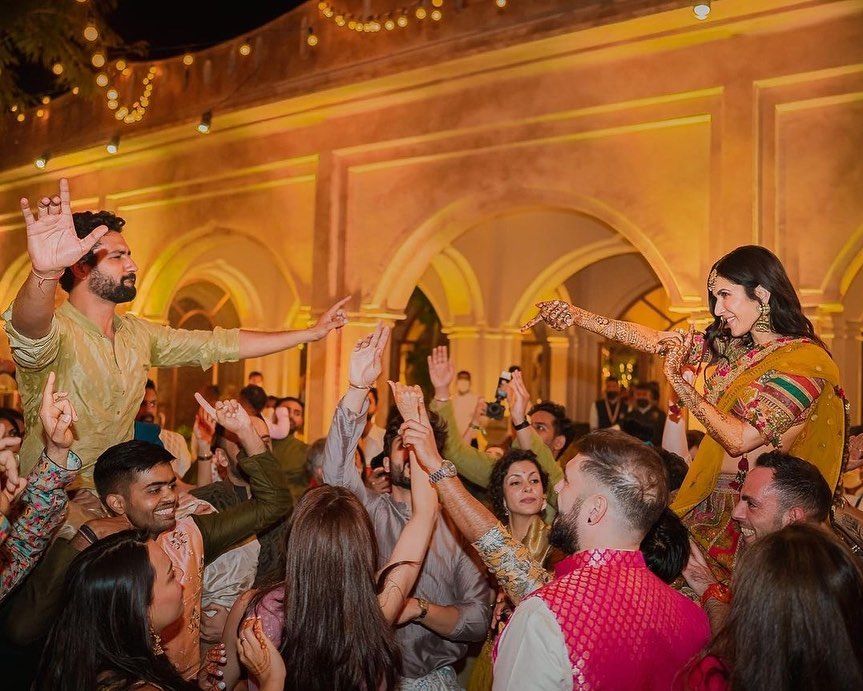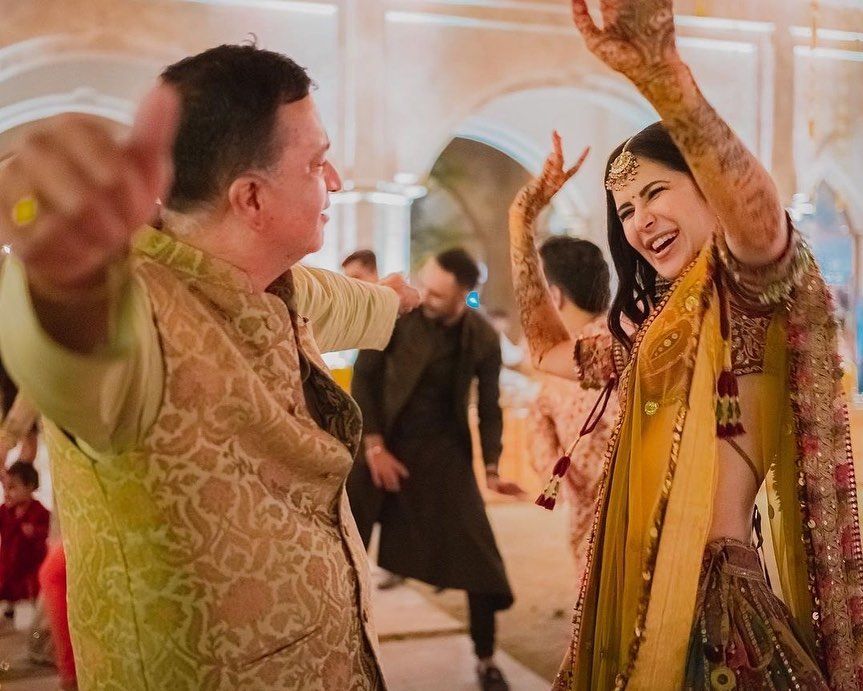 Can totally imagine Vicky Kaushal shaking a leg and wooing his lady love in full Filmy style!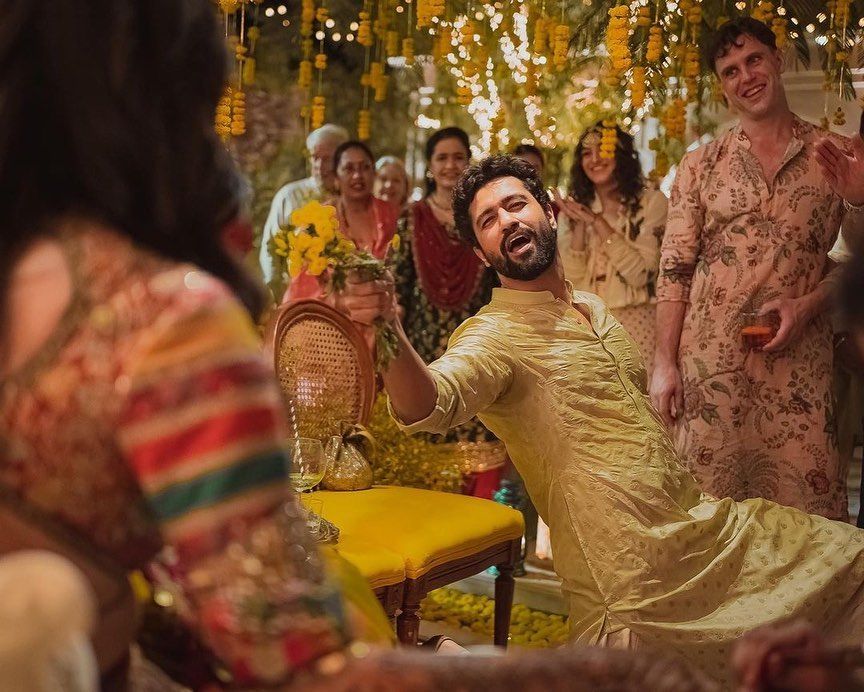 The Haldi 
All we want is to wear white and look as happy as Vicky Kaushal and Katrina Kaif on their Haldi! They legit served goals.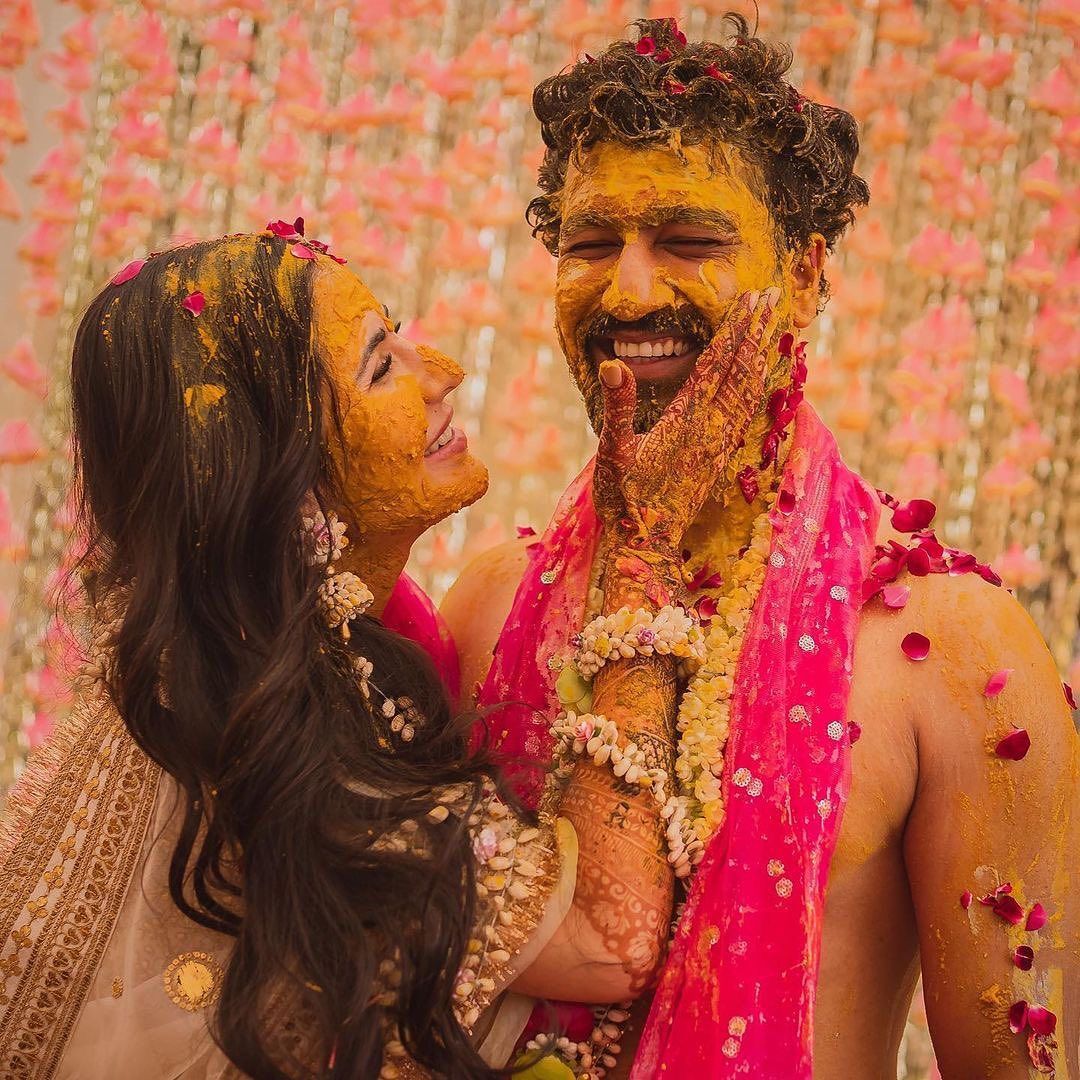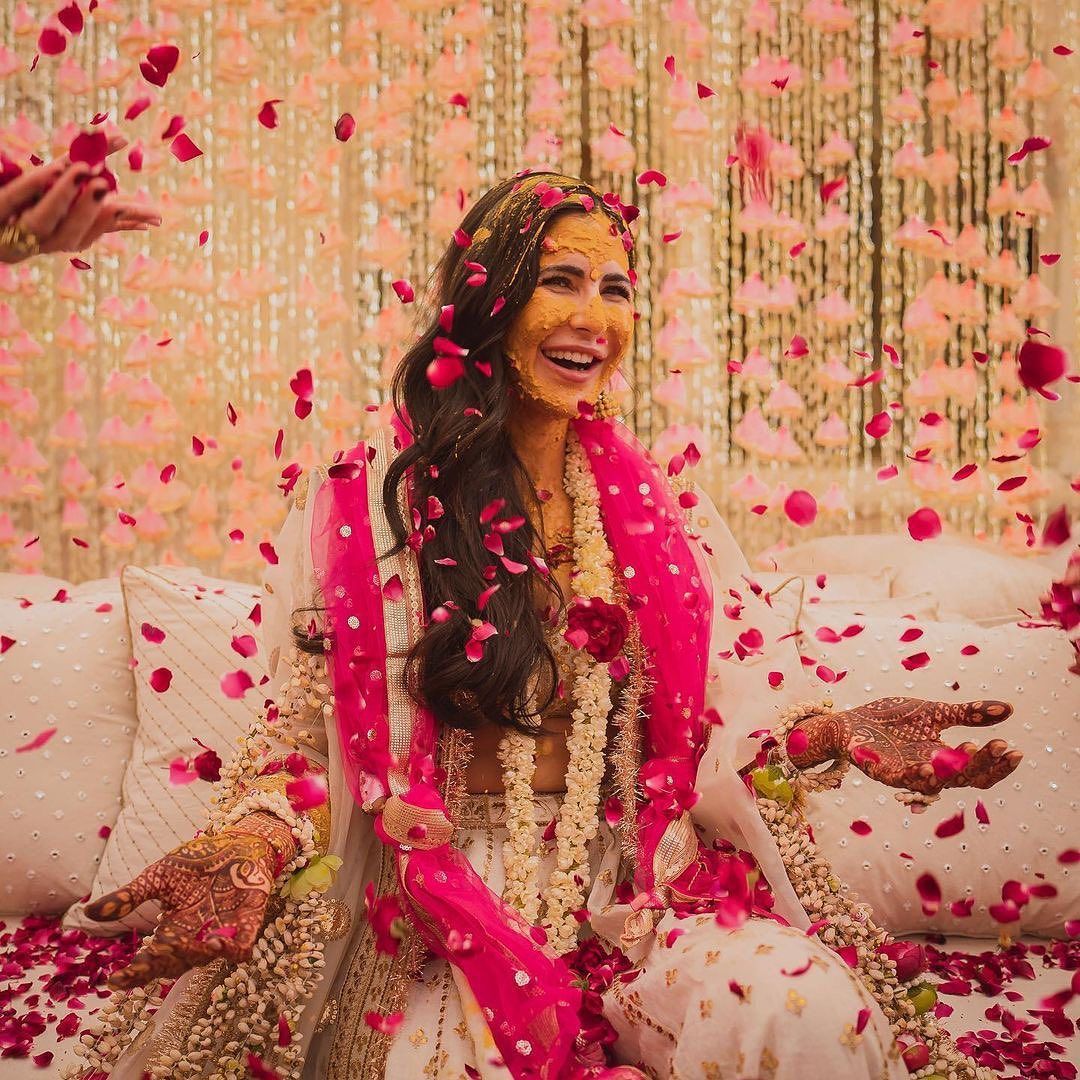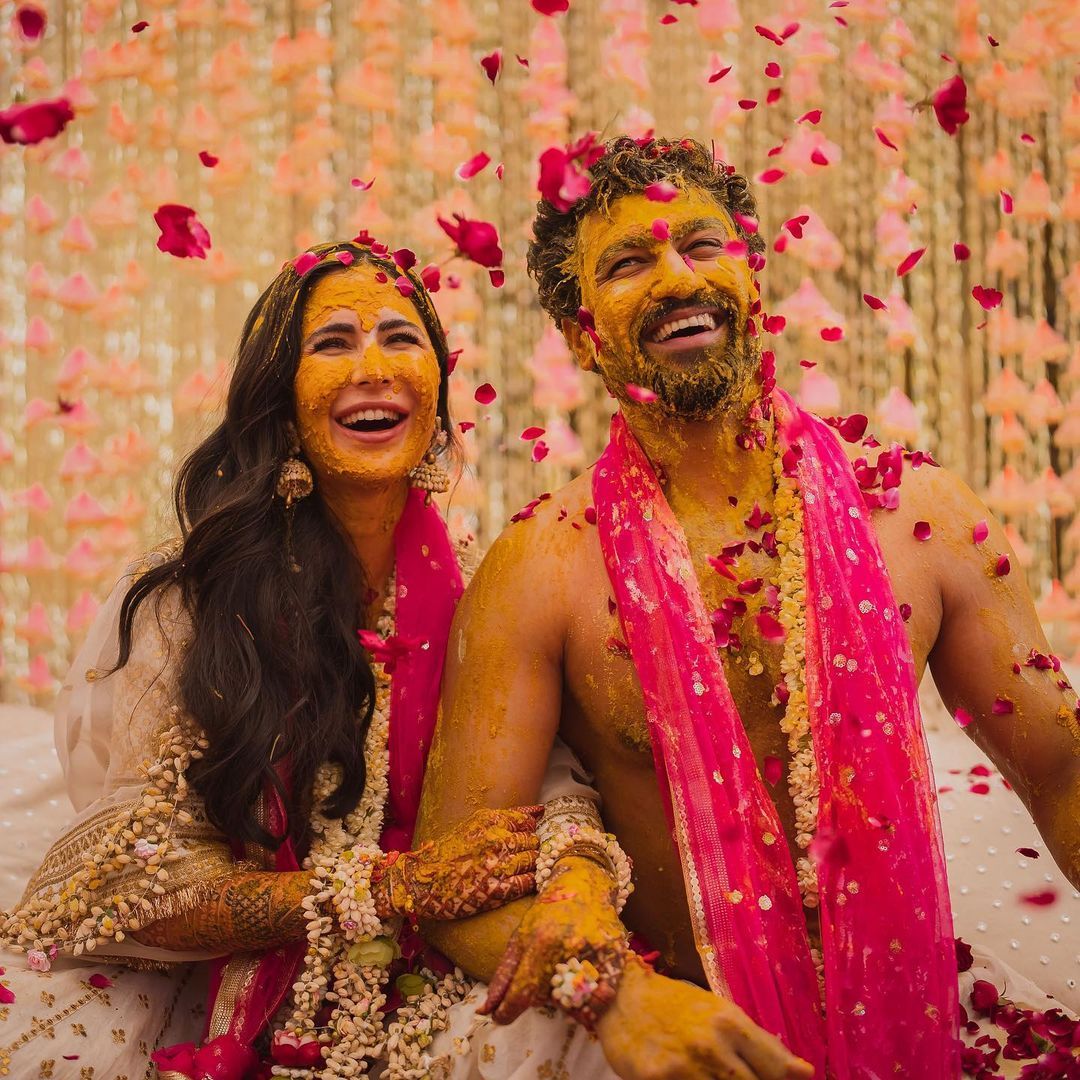 How adorable are these moments between Katrina Kaif and Sunny Kaushal, and Isa Kaif and Vicky Kaushal!!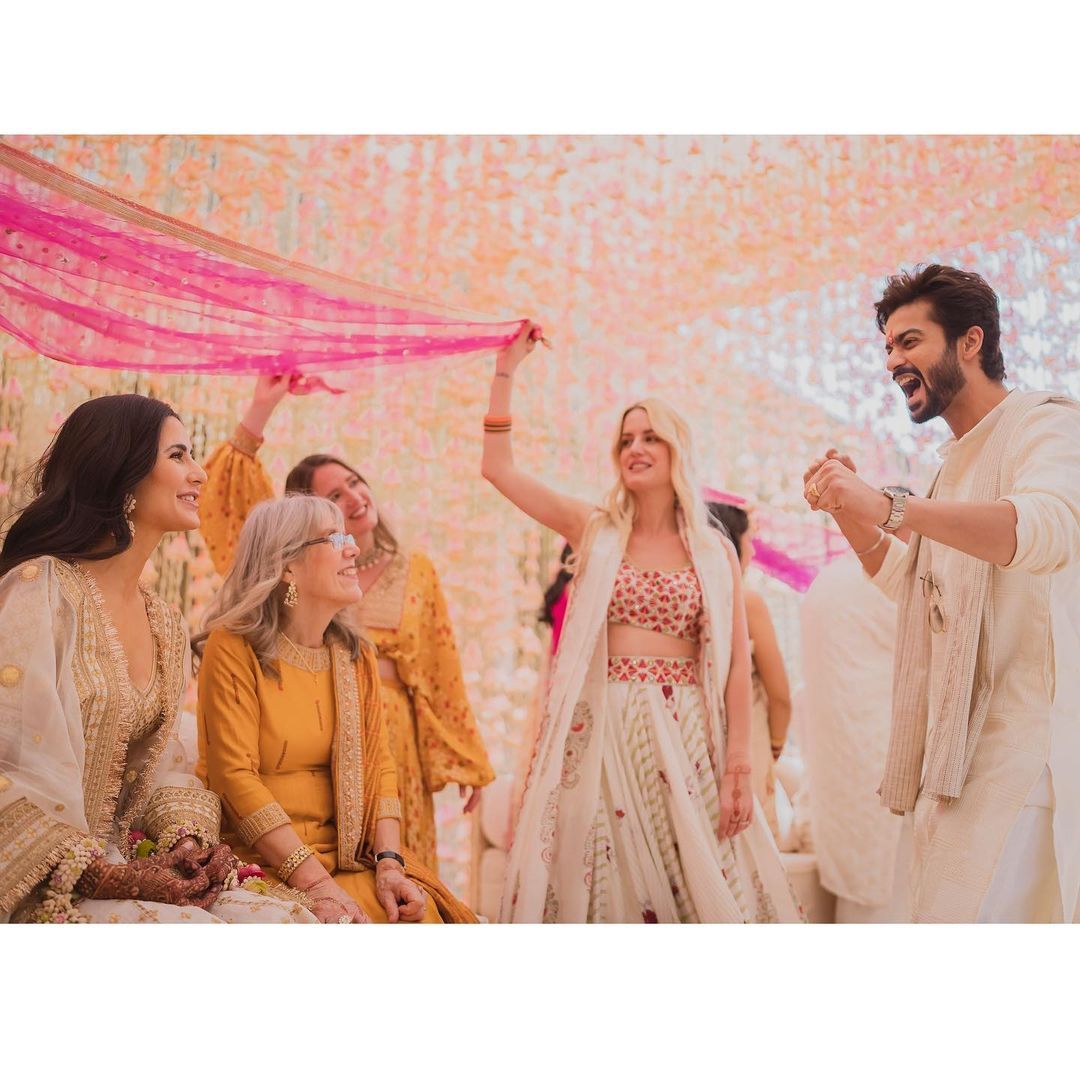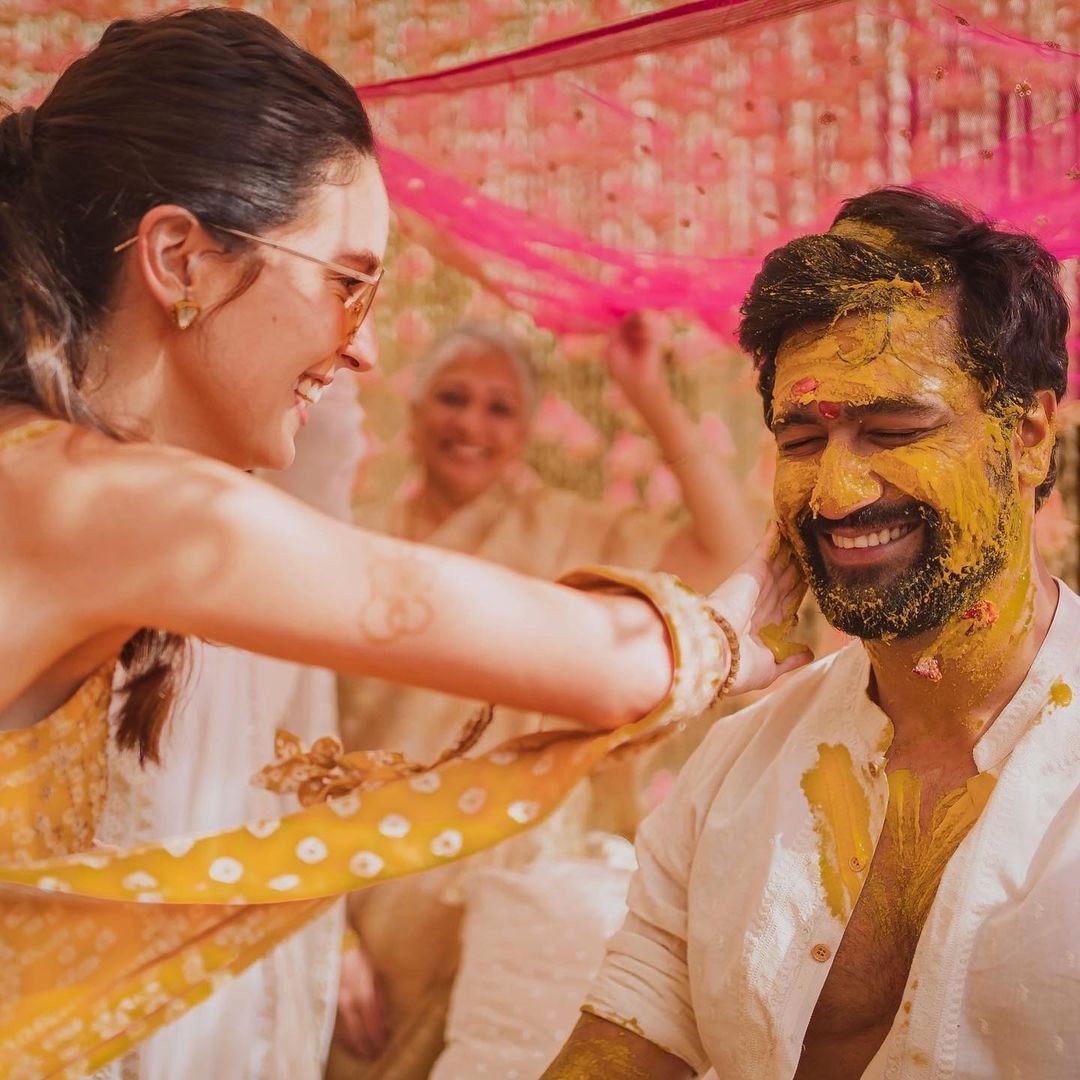 Vicky Kaushal was the coolest groom out there! Sharing a moment with his dad, or the pose he strikes while being doused with buckets of water - he was simply charming.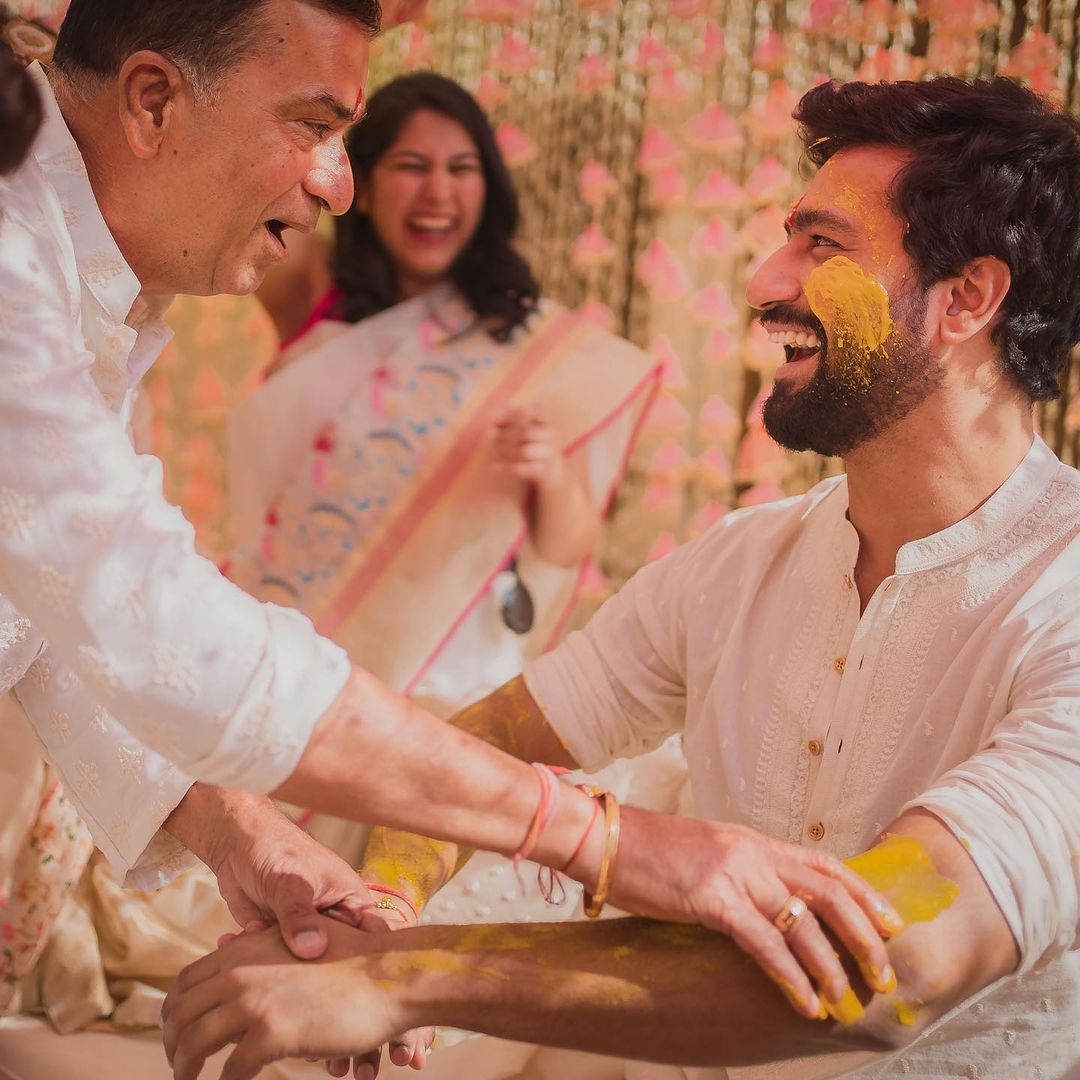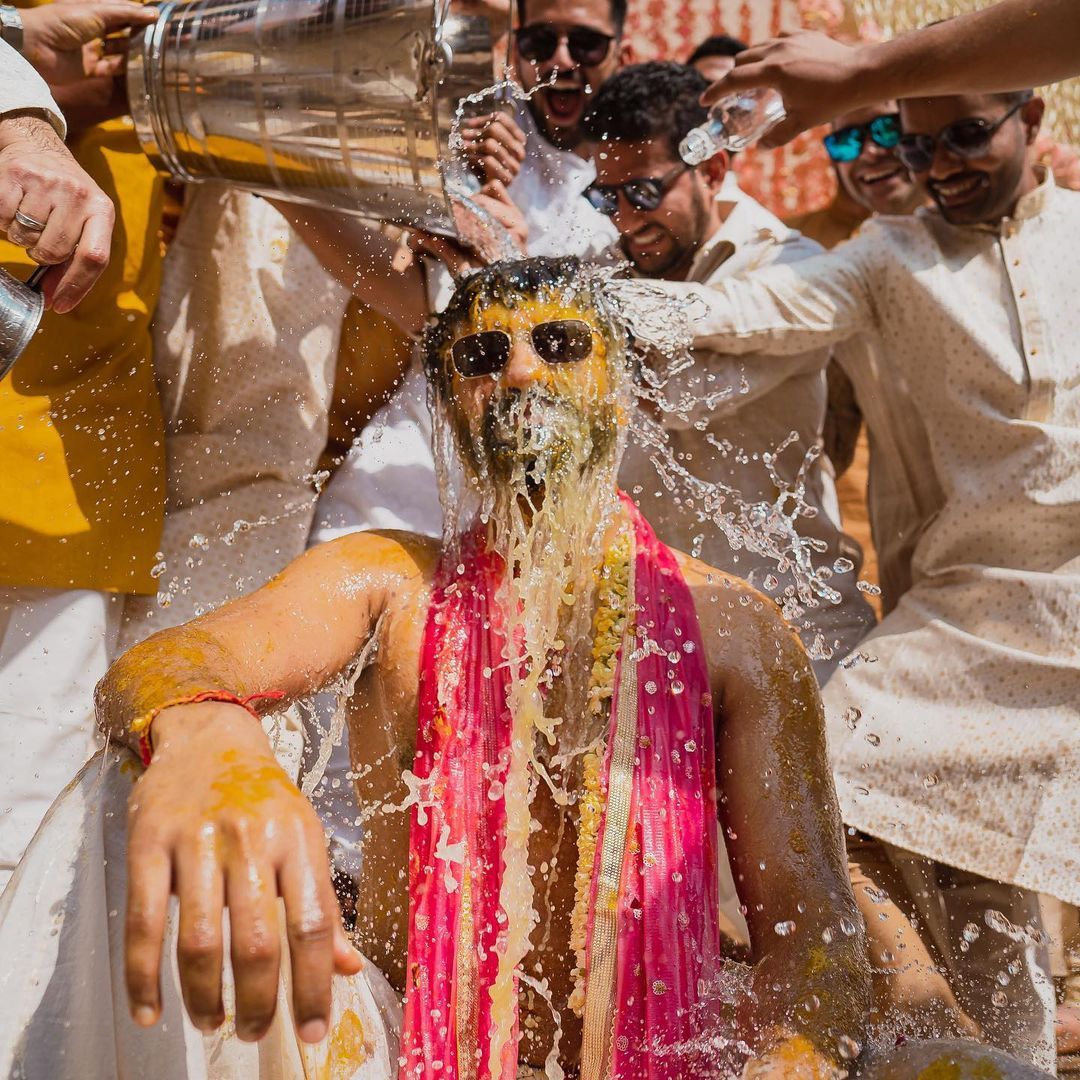 The Wedding 
While we saw the first pictures come out on 9th December, their wedding day, there have been more pictures shared since then. Katrina Kaif looked radiant in red and her bridal lehenga was truly a reflection of Indian tradition and cultures.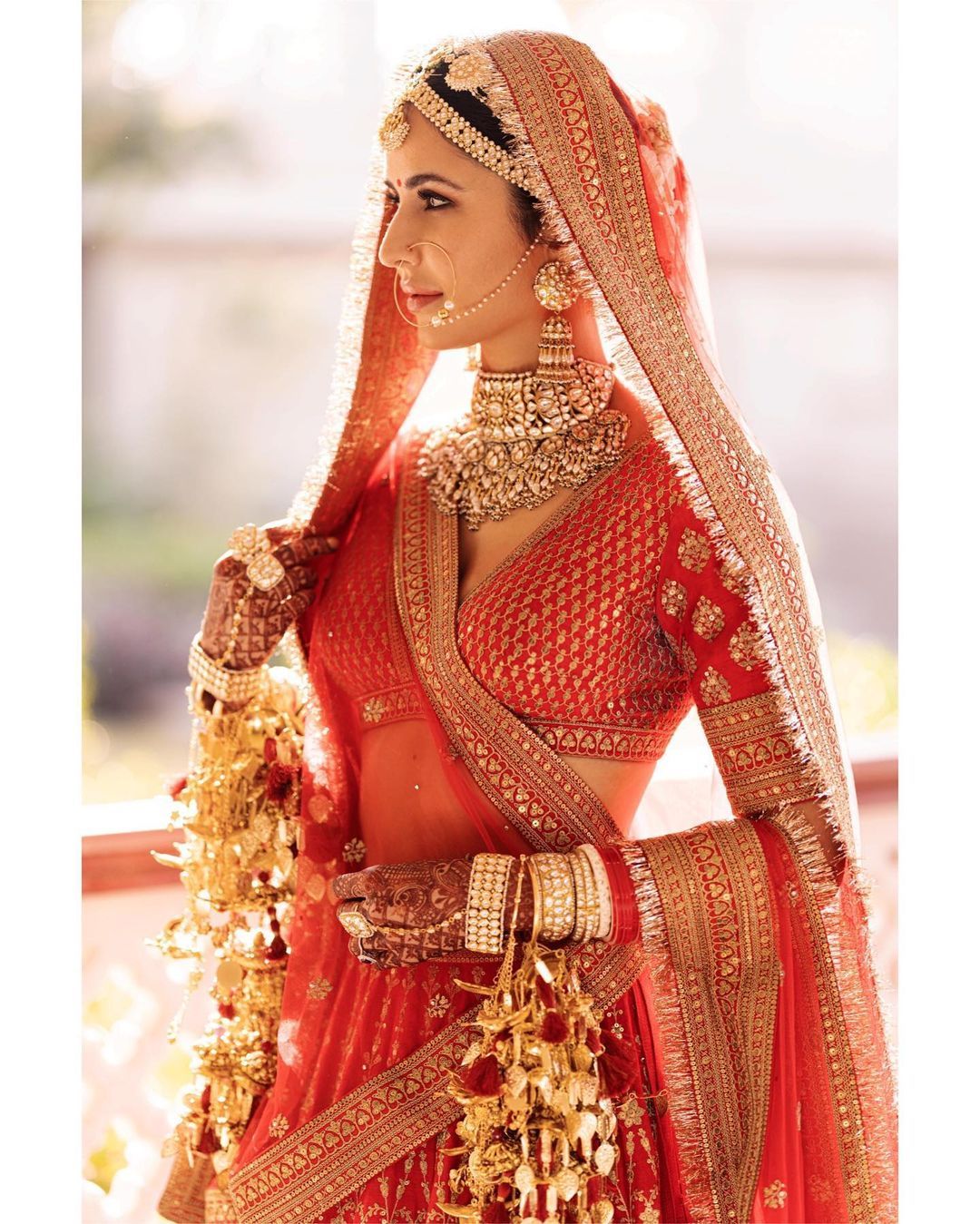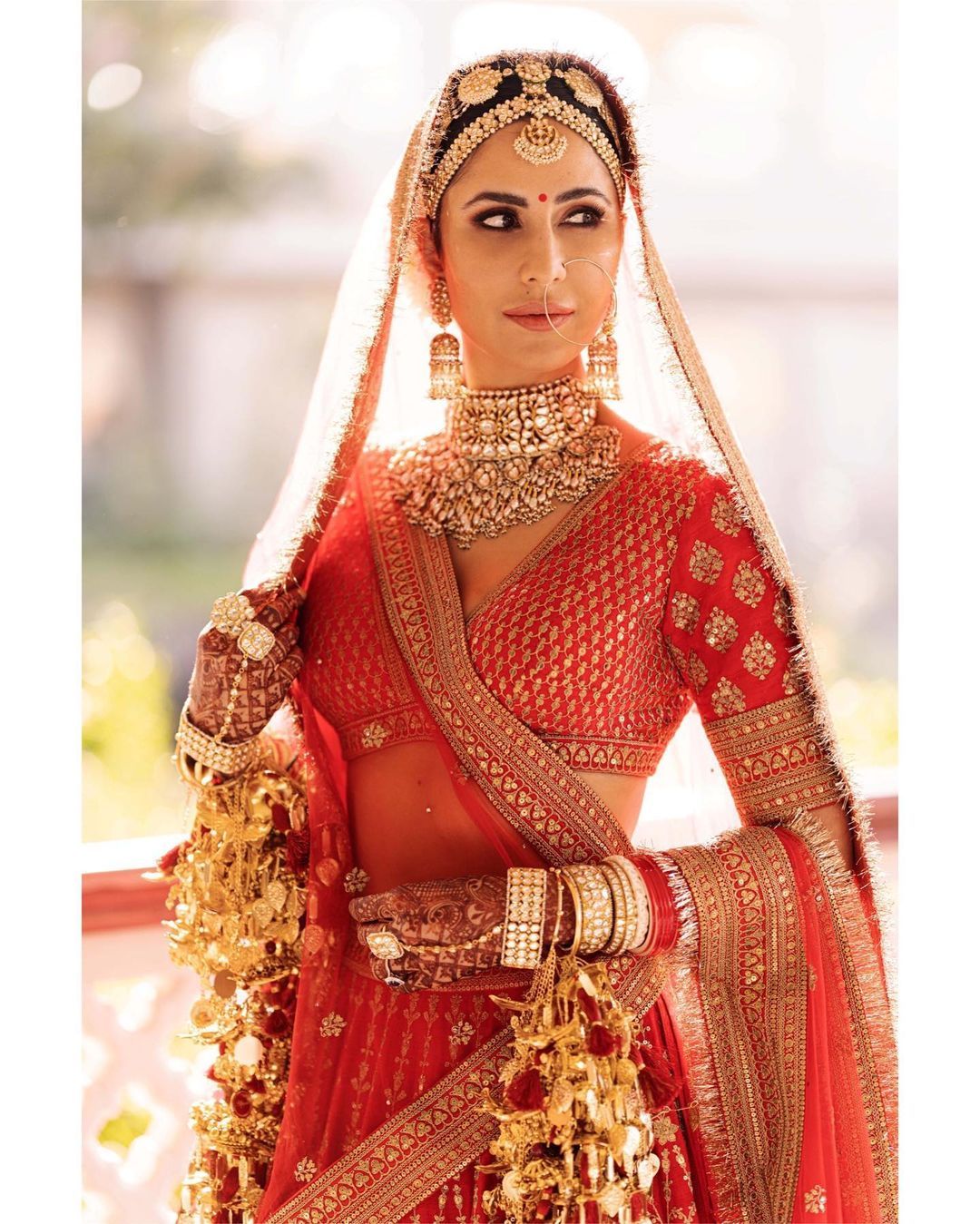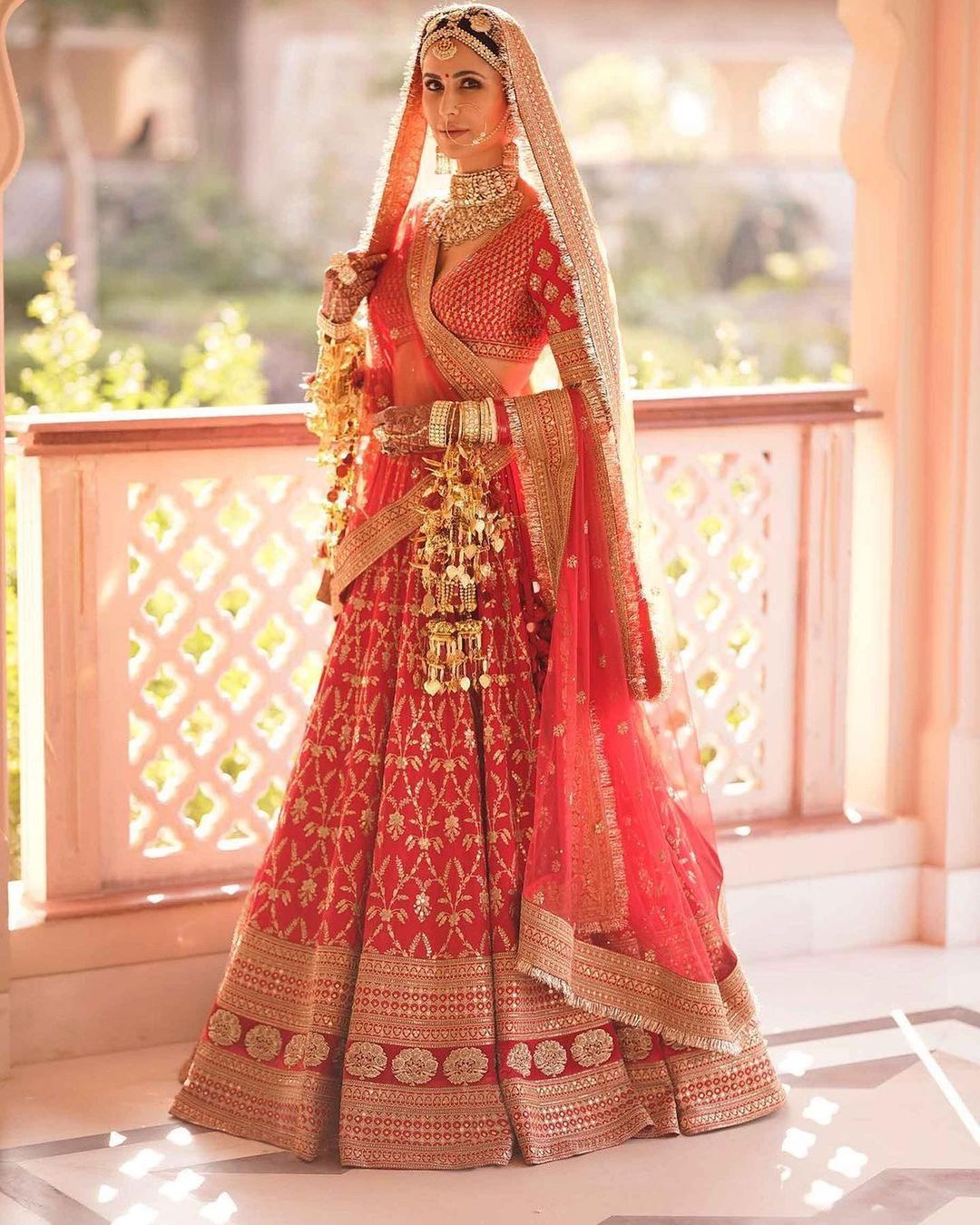 Katrina entered with her sisters by her side. In her own words, "Growing up, we sisters always protected each other. They are my pillars of strength and we keep each other grounded… May it always stay that way!"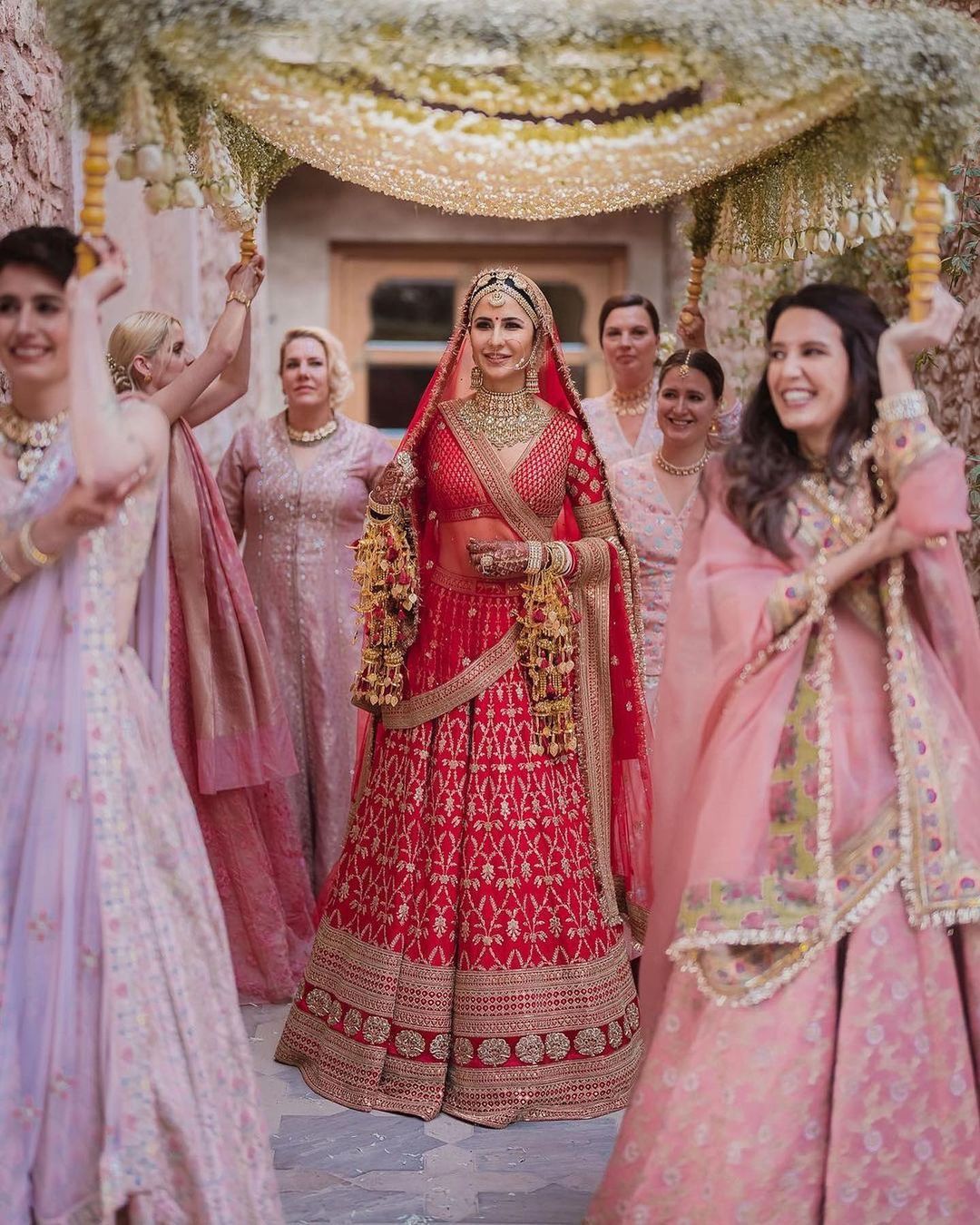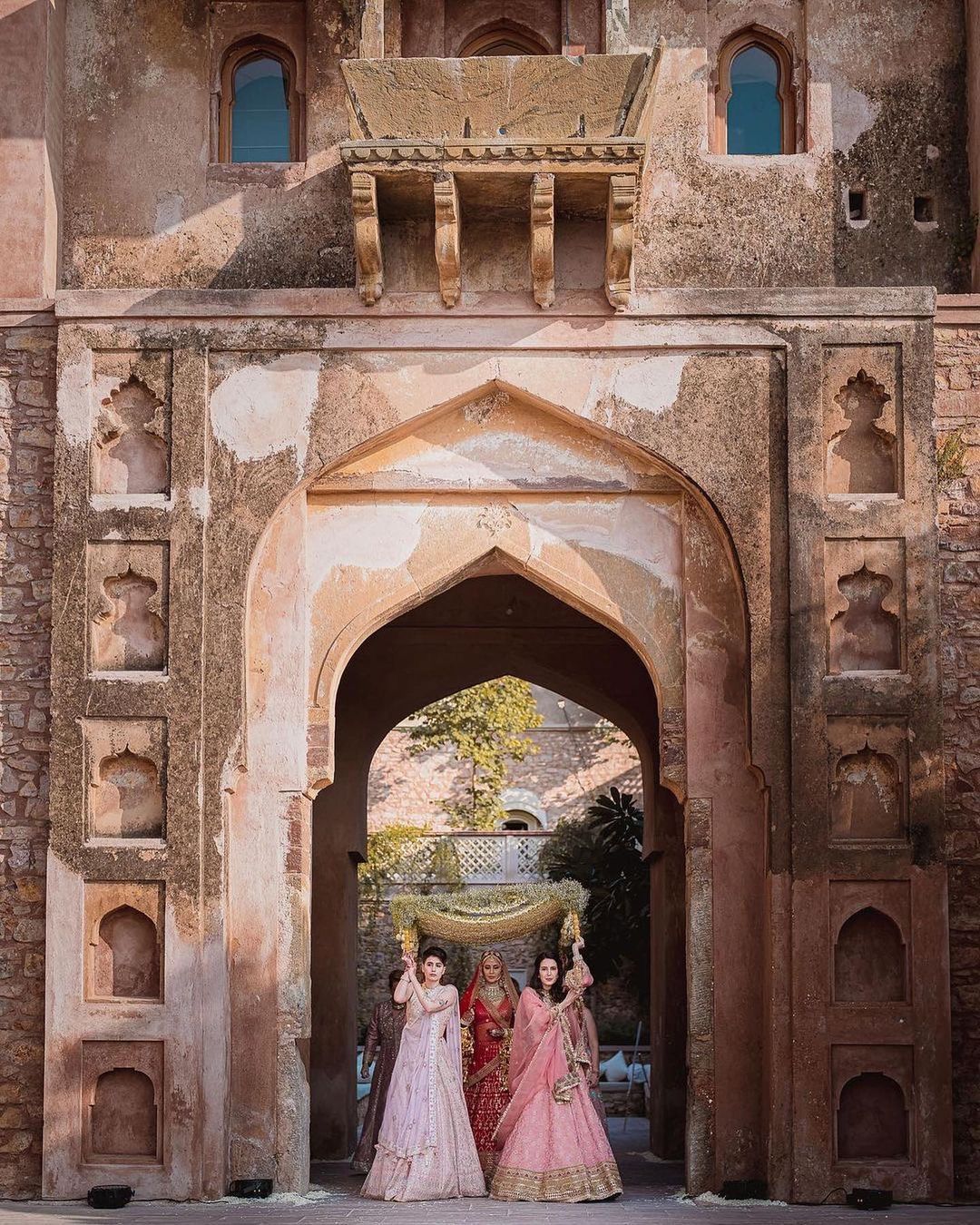 And look at that mogra and baby's breath phoolon ka chadar! Absolutely a dream.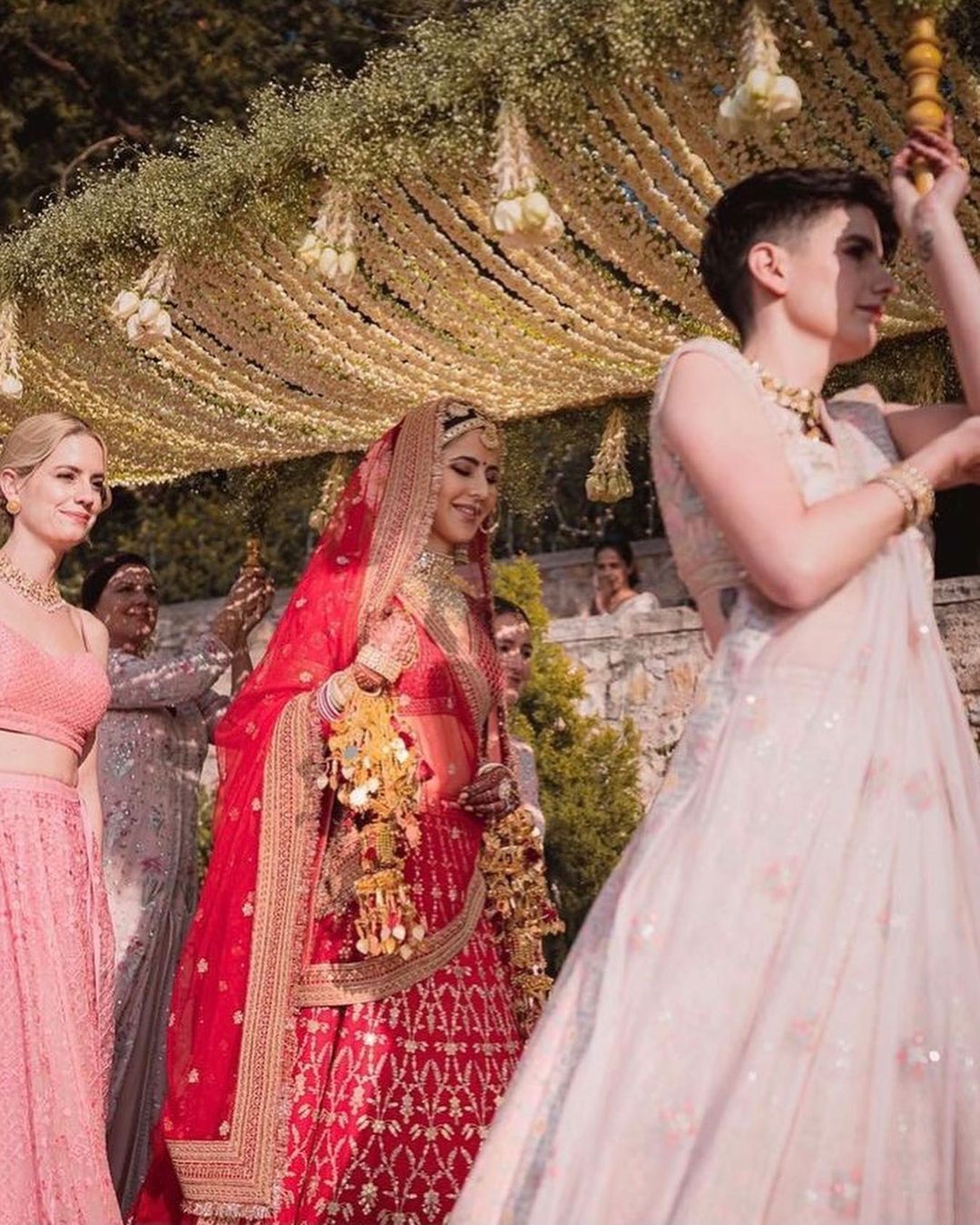 How can we not adore Vicky Kaushal's bright smile at Katrina's bridal entry!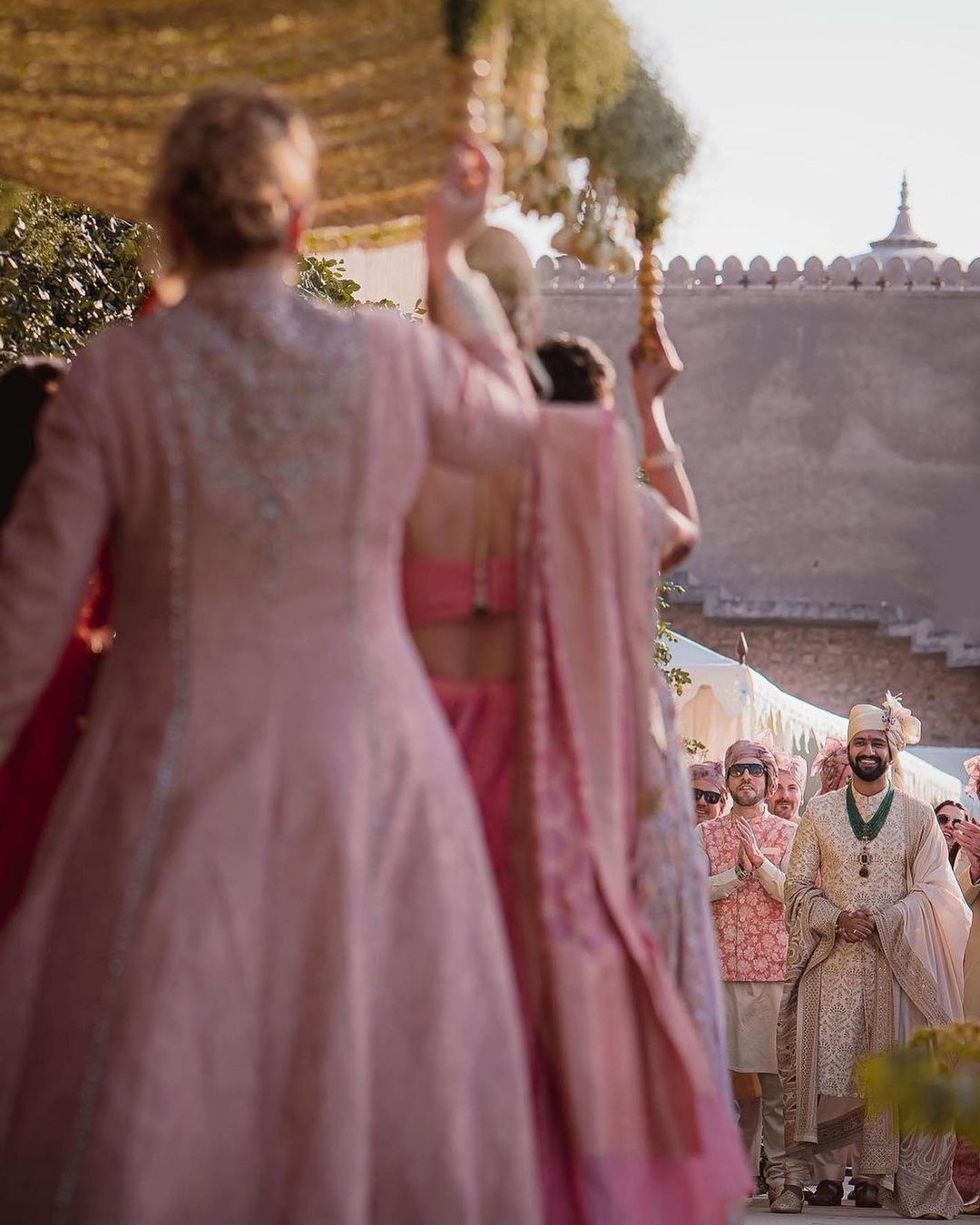 Vendors: Photographers: storiesbyjosephradhik, @errikosandreouphoto
; MakeupArtist:  @danielcbauer; Hairstylist: @amitthakur_hair Decor: Rani Pink; Planners: Shaadi Squad; Outfits: Sabyasachi; Jewellery: Sabyasachi; Stylist: @anaitashroffadajania; Kaleeras: Raabta By Rahul★ 4.9 , Mrinalini Chandra ; Choora: Raabta By Rahul★ 4.9