#Trending: Mogra Decor That Gives Serene Vibes!
BY Sakshi | 19 May, 2023 | 8396 views | 4 min read
In the past year, we've legit witnessed so many trends making a comeback that we've now, lost count of it! We mean, from brides wearing their mothers' wedding outfits to getting married at their ancestral homes, from using the good 'ol mogra for the wedding decor to adding vintage silhouettes to the looks, it has been like a whole deja vu experience for us. And we cannot stop going gaga over it! Lookslike it is here to stay in 2021, and we thought of sharing some of our favorite trends and ideas to incorporate the same.
Love mogras, don't we? It not only looks good & adds a conventional vibe to the wedding decor, but smells absolutely divine! We've been spotting Mogra in wedding decor a lot off lately and loved how versatile the little white flowers can be - from jewelry to hair and even decor, it can be used anywhere!
We stumbled upon these gorgeous wedding decor ideas for Mogra or Arabian Jasmine, and couldn't wait to share them with you. Scroll right away?
Mogra Dreamland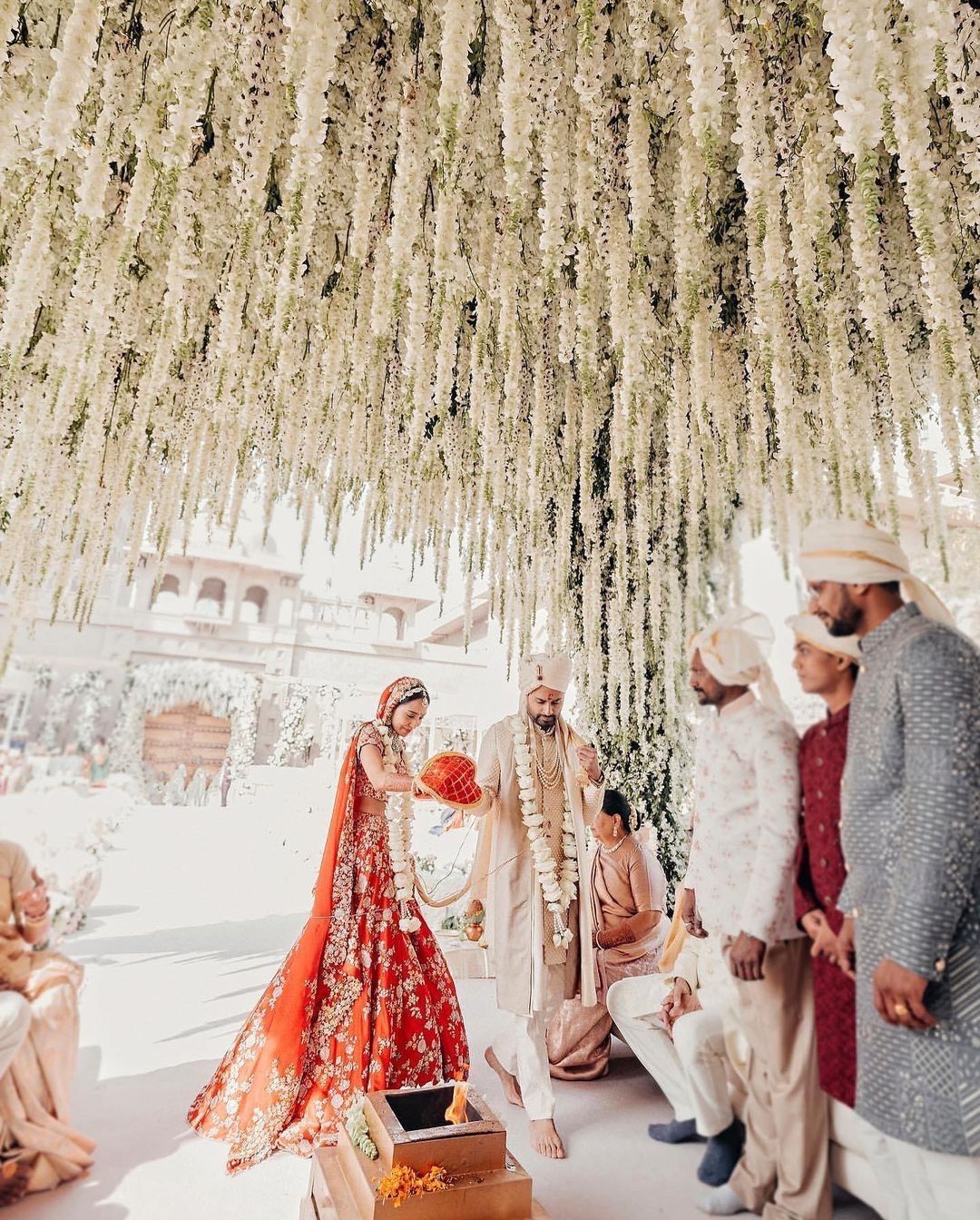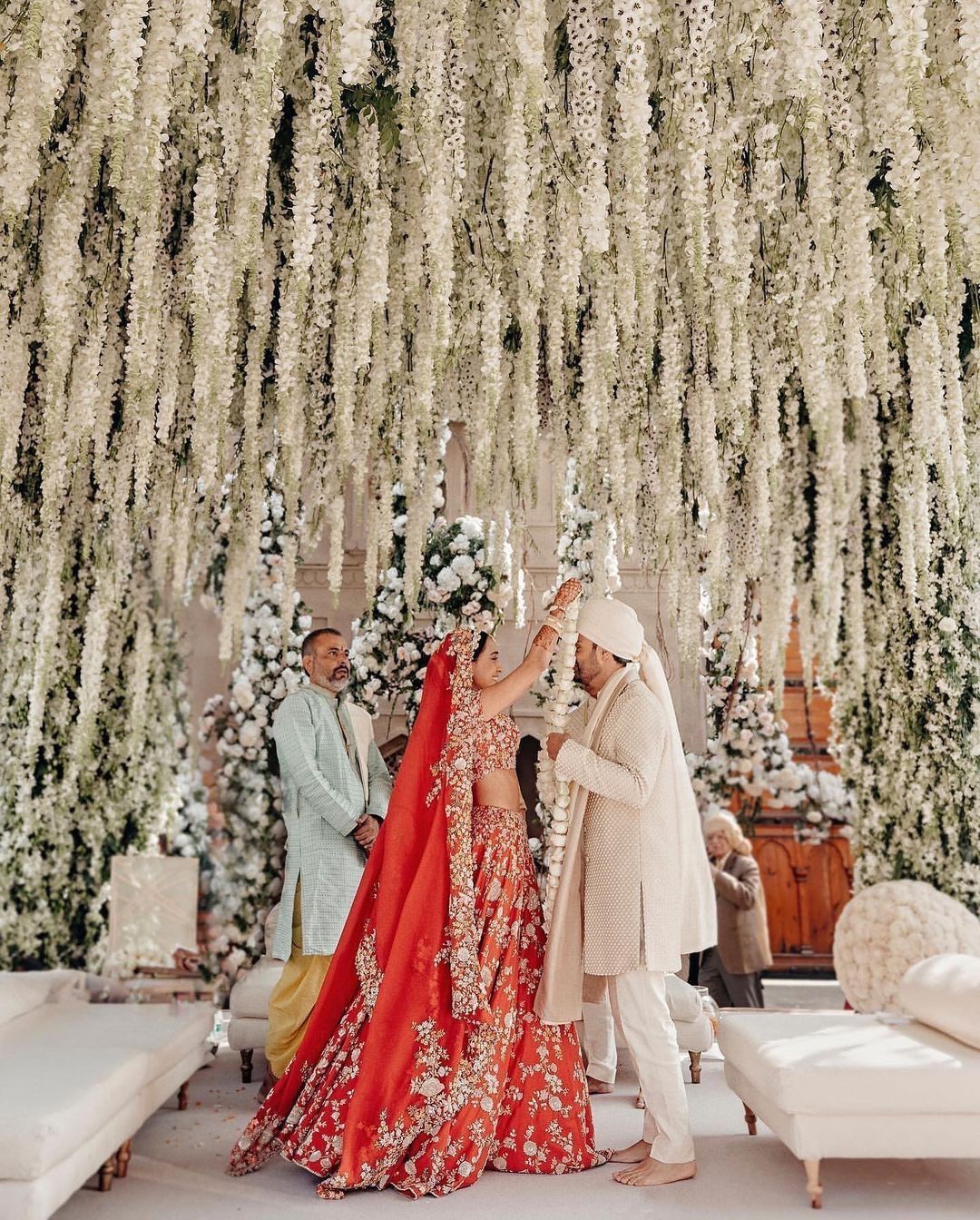 Images via: @amritphotography 
A fairytale brought to life, the mogra blossoms weave their delicate charm into every corner of this gorgeous wedding venue which is transformed into a dreamland of ethereal beauty.
This beautiful setting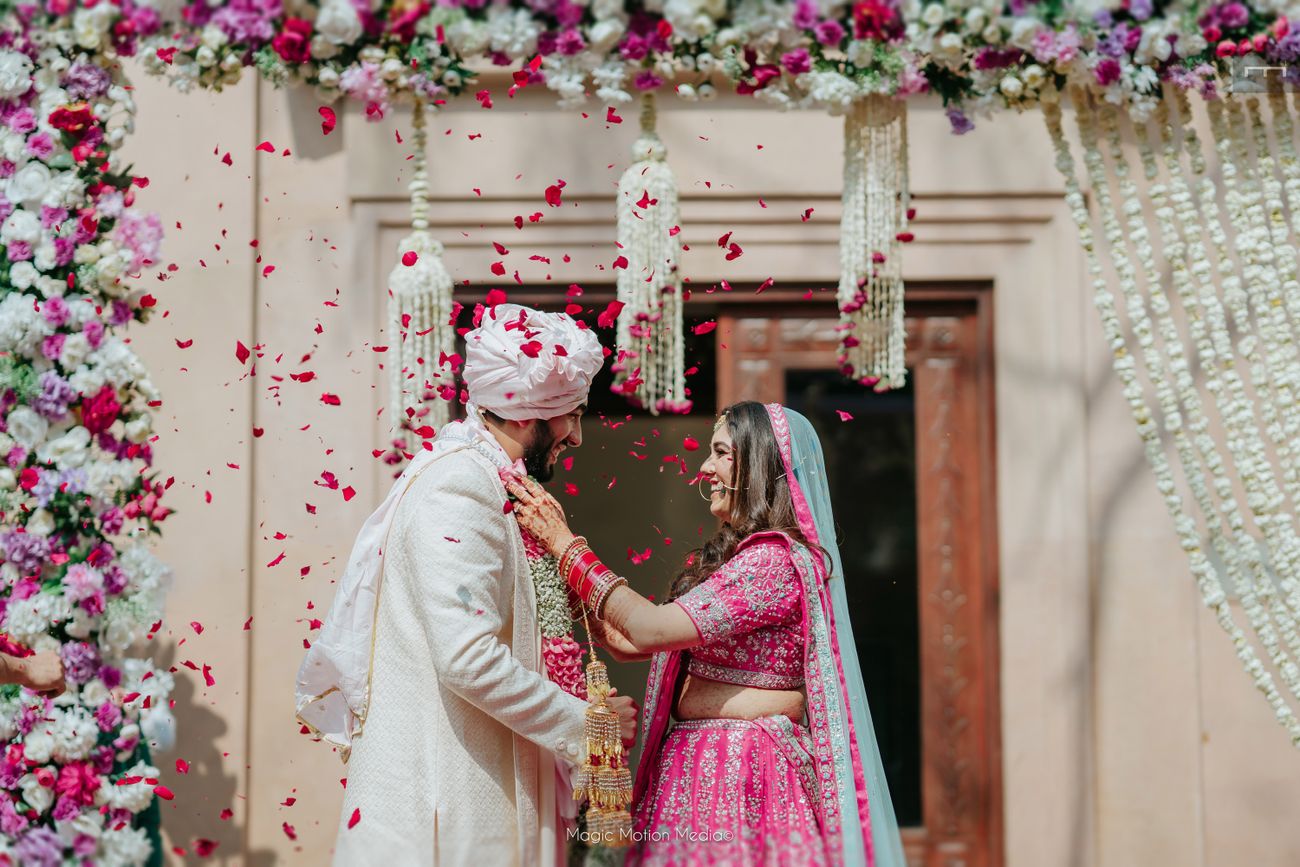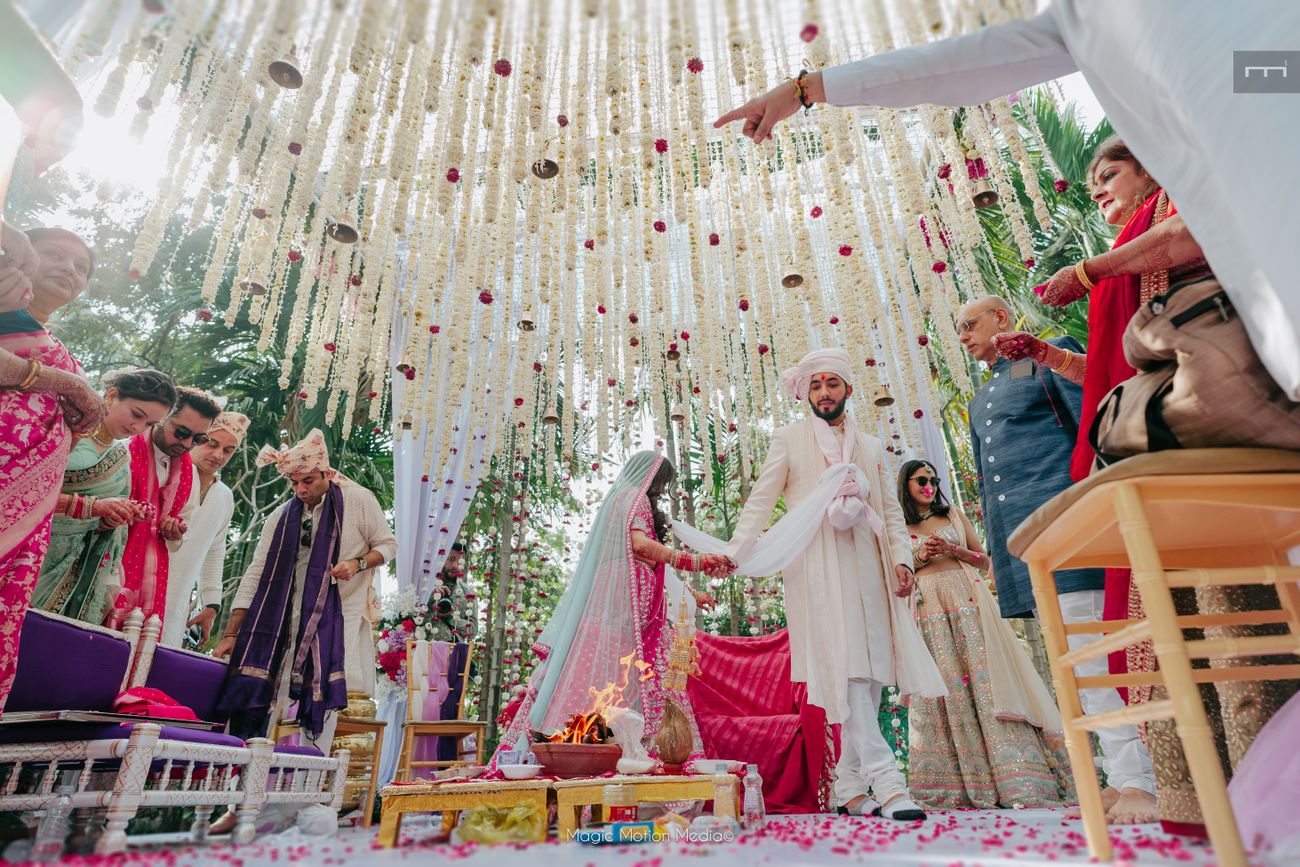 Image via Shreya and Shravan
Regality at its finest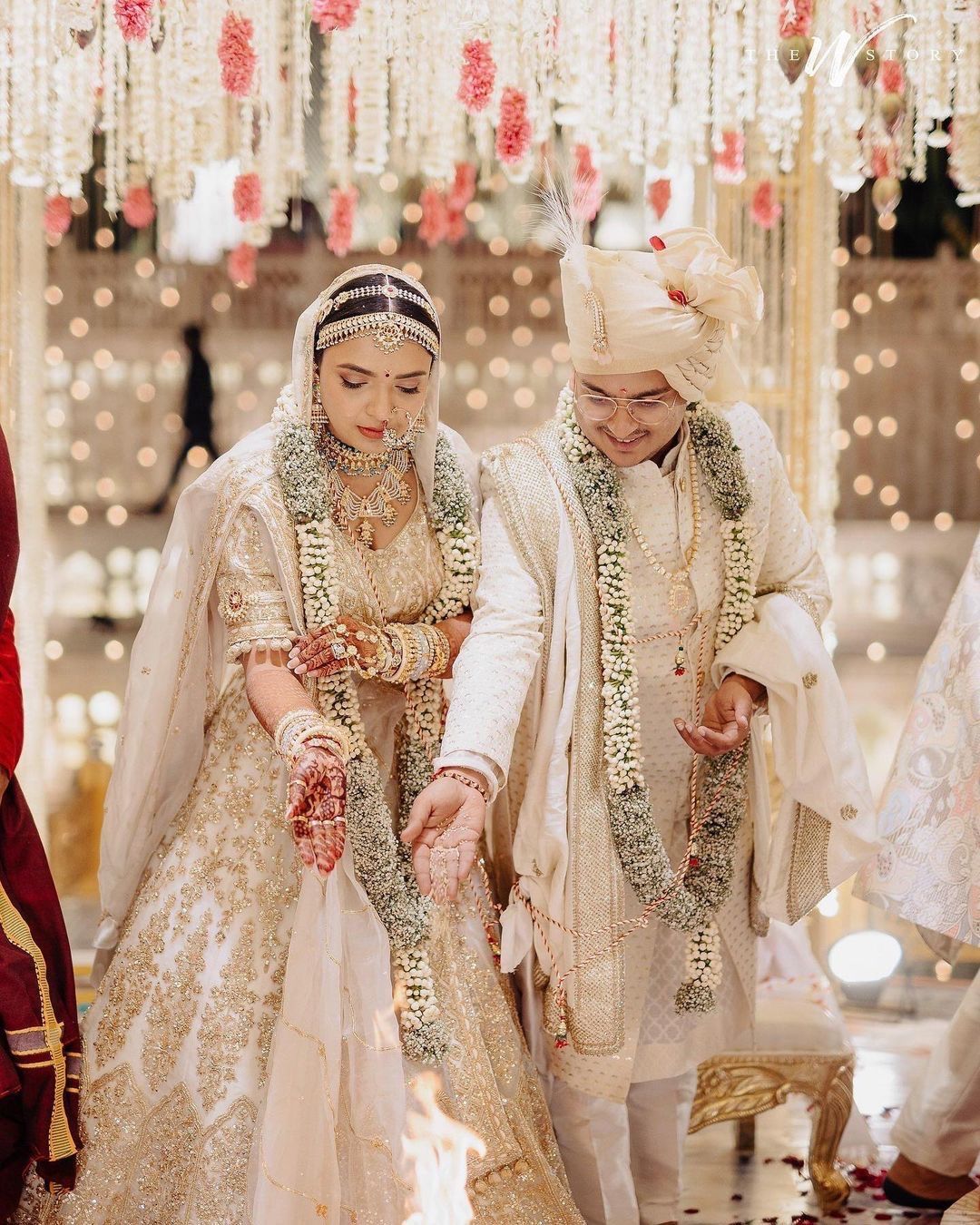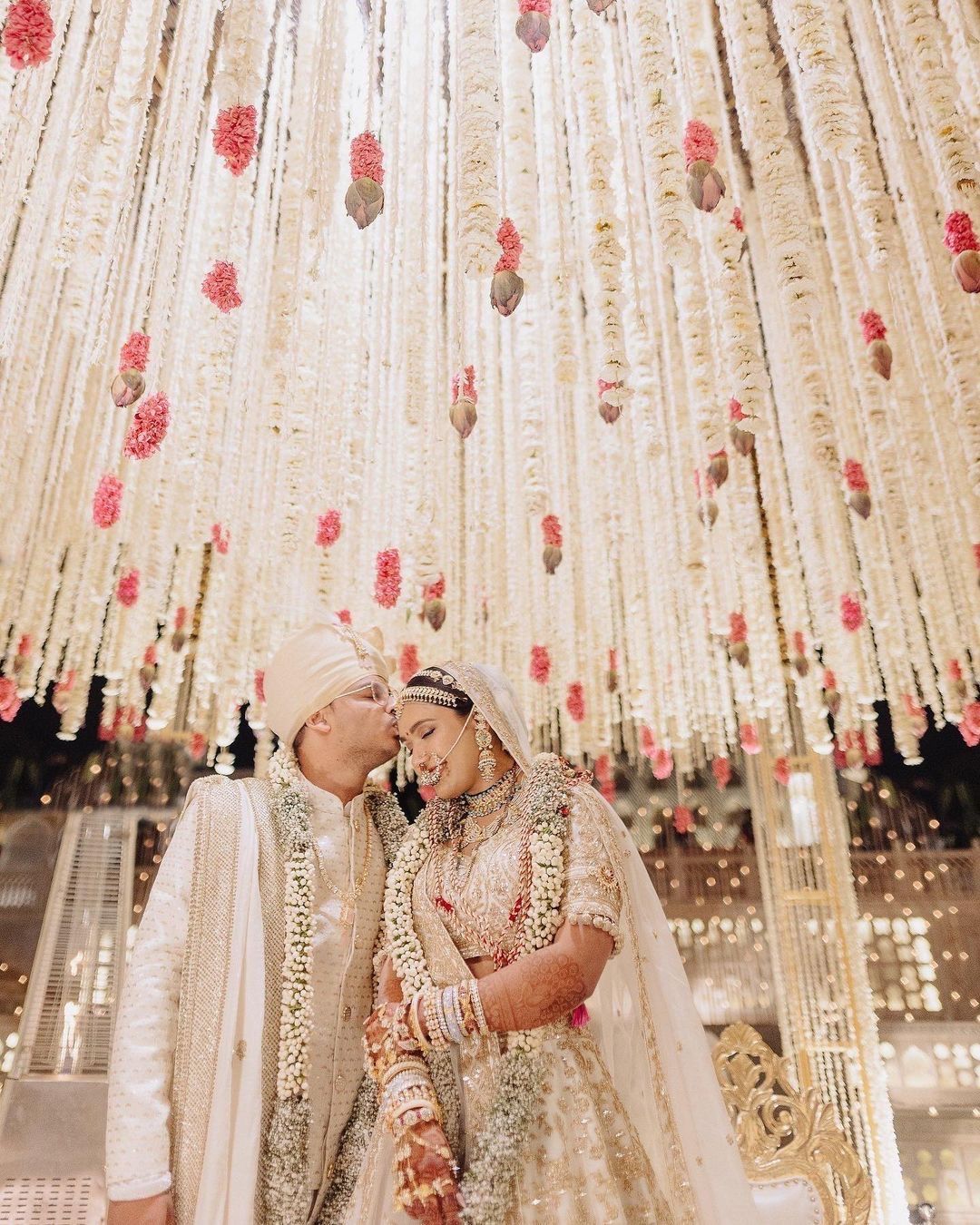 Images via: The Wedding Story★ 4.3
This mogra canopy is everything! Embracing the essence of elegance and tradition with a touch of fragrant beauty.
Exuding Elegance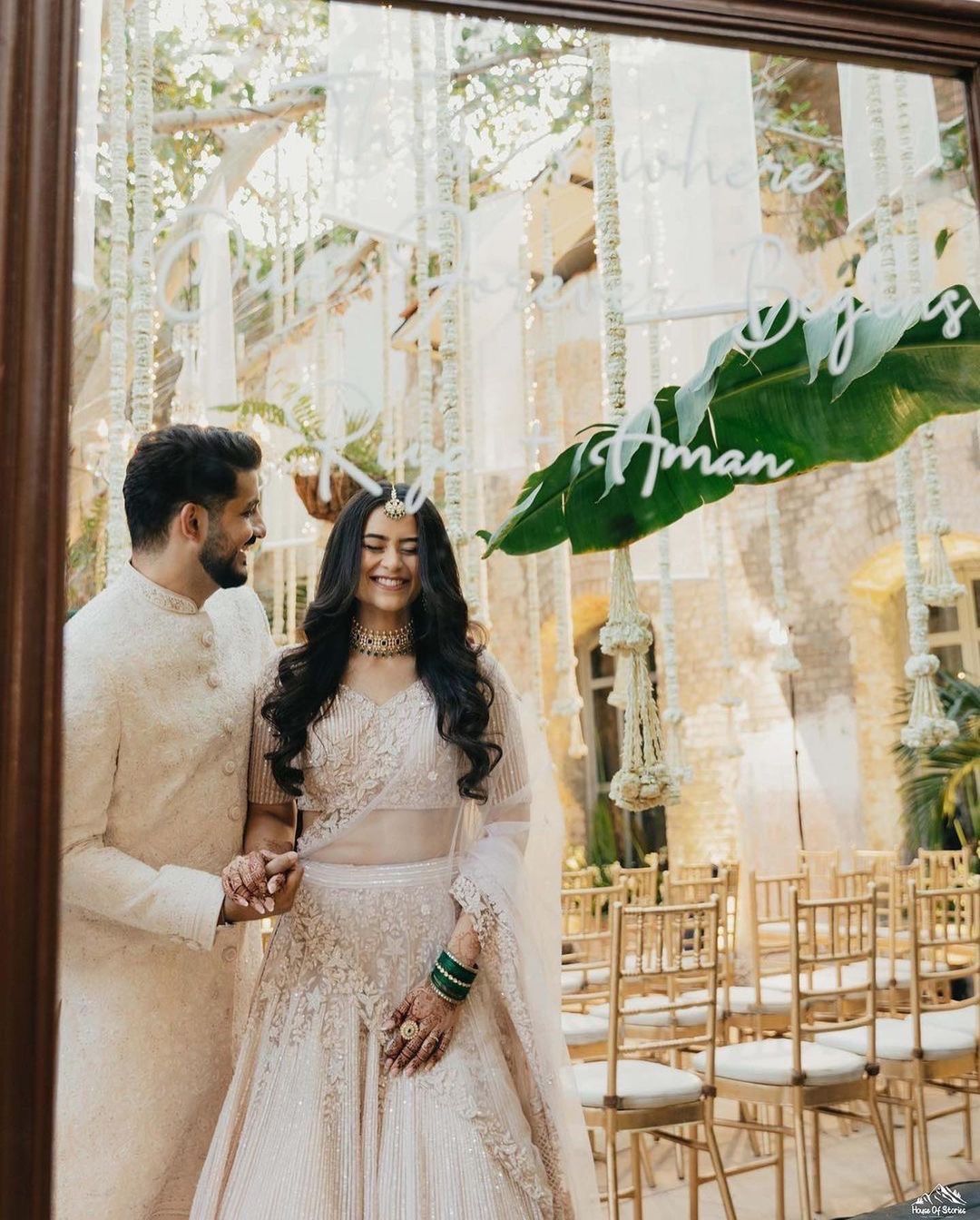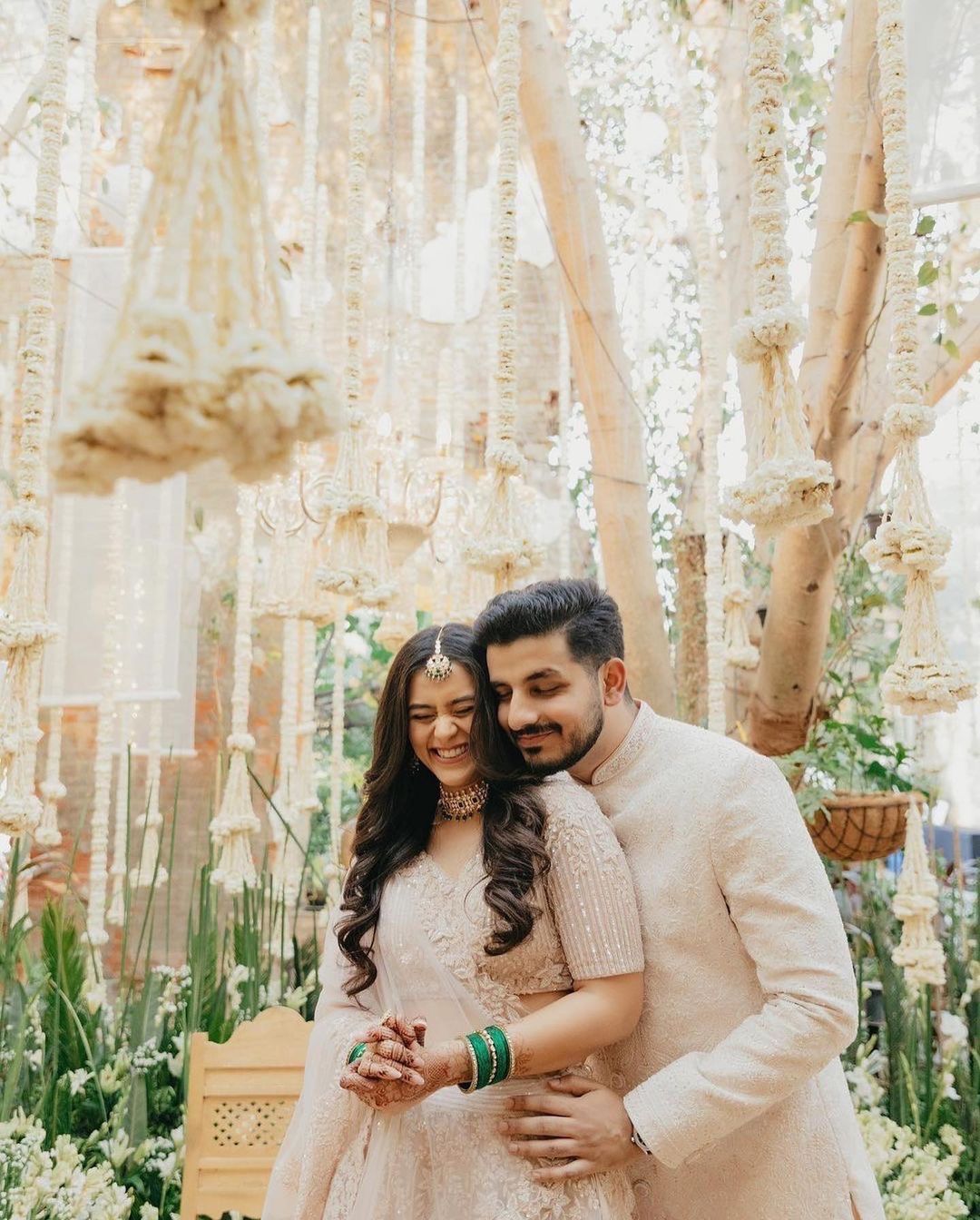 Images via: House of Stories
Blooming in love! This engagement decor embraced by the delicate white flowers of mogra is giving us major cutesy vibes.
Pop of pink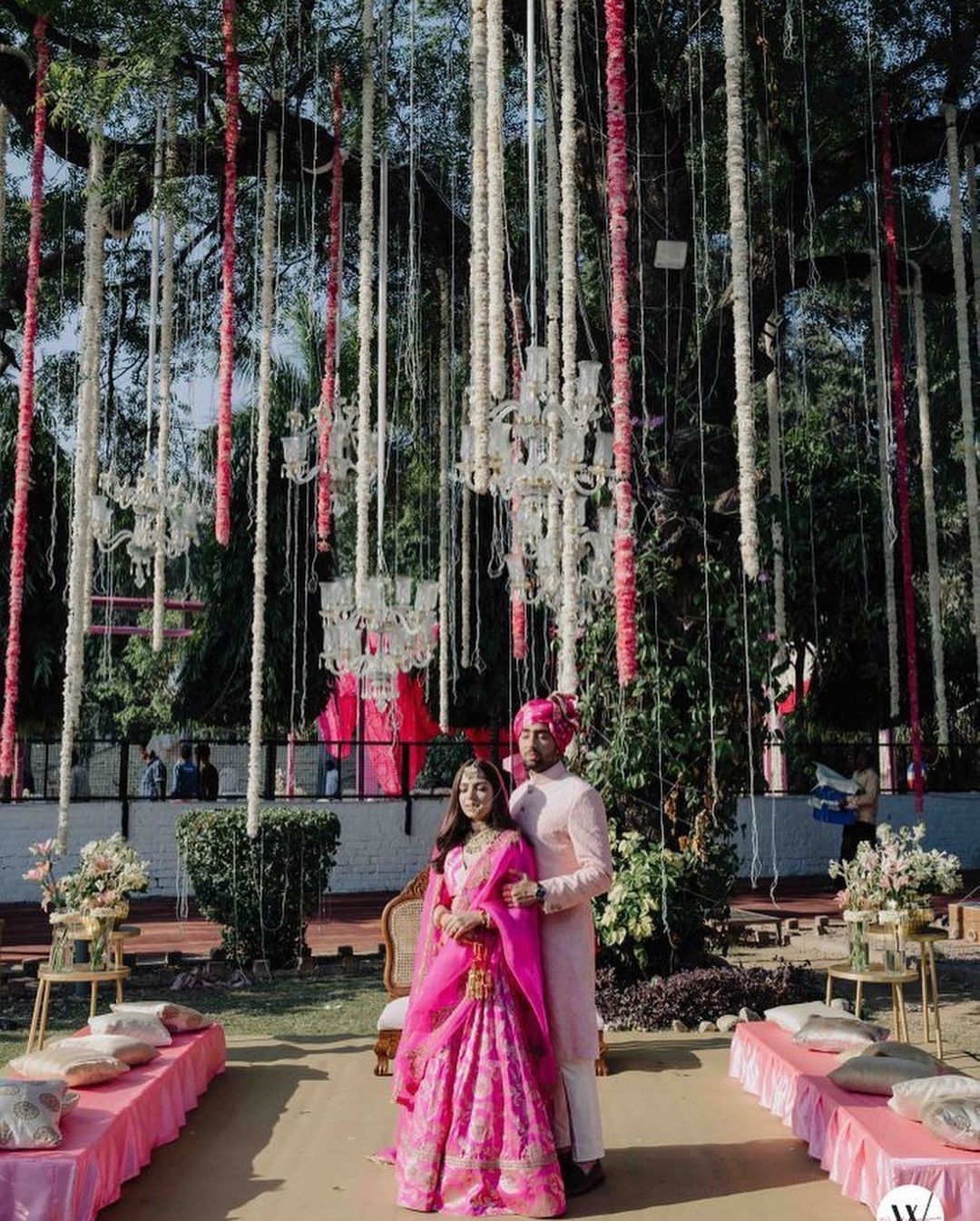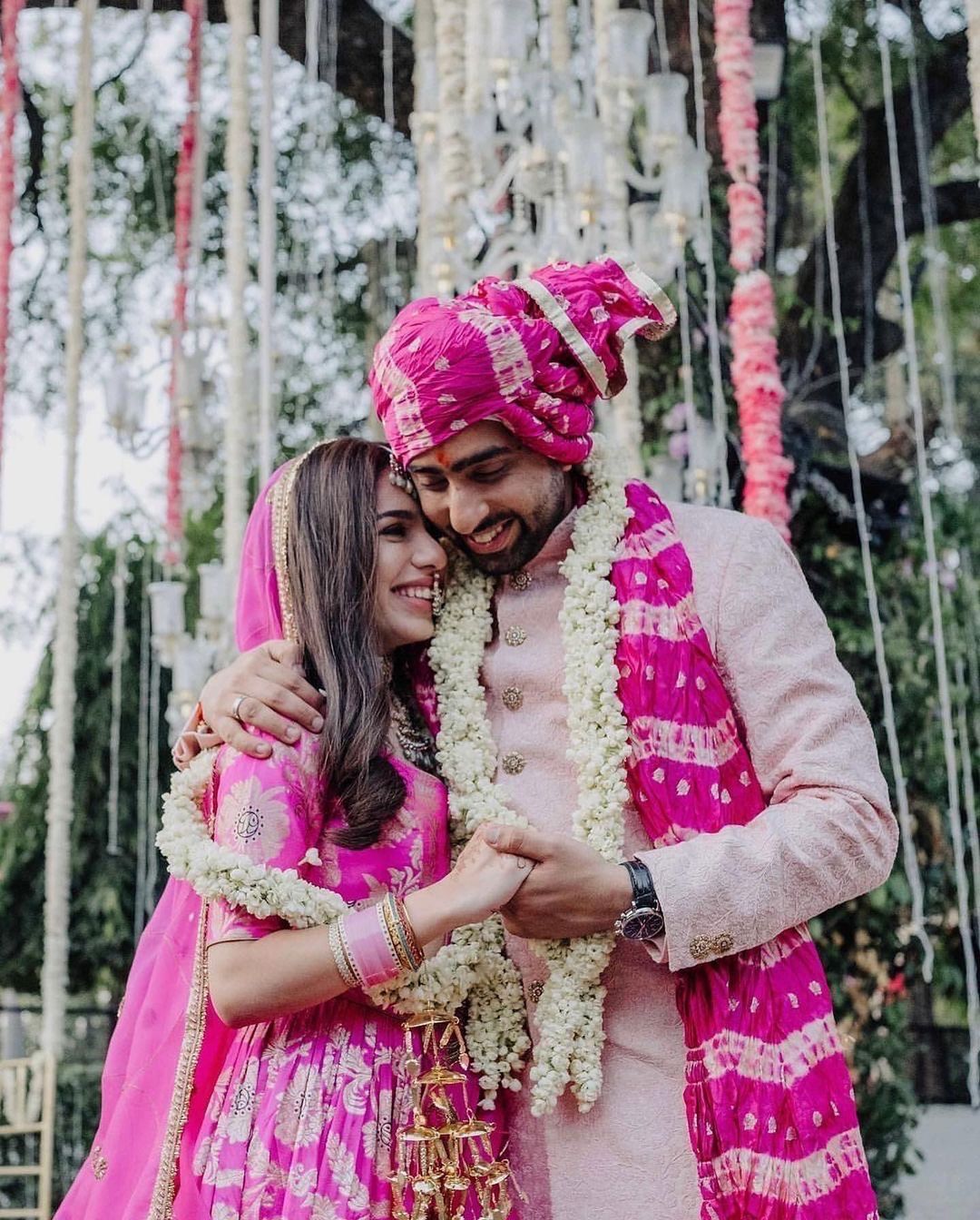 Images via: Weddingrams★ 5
Add a pop of colour and elevate your mogra wedding decor and see it come to life.
Pair up with banana leaves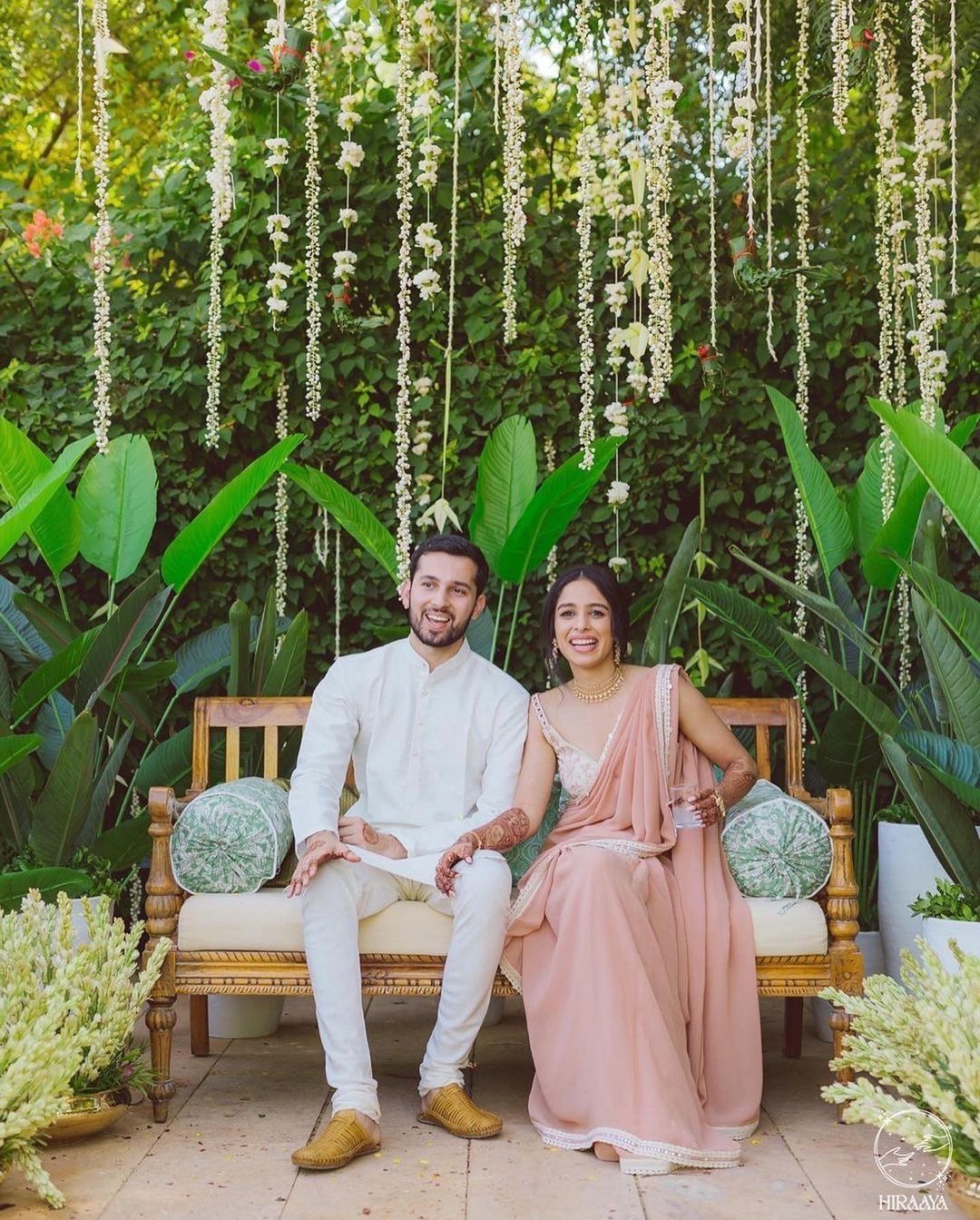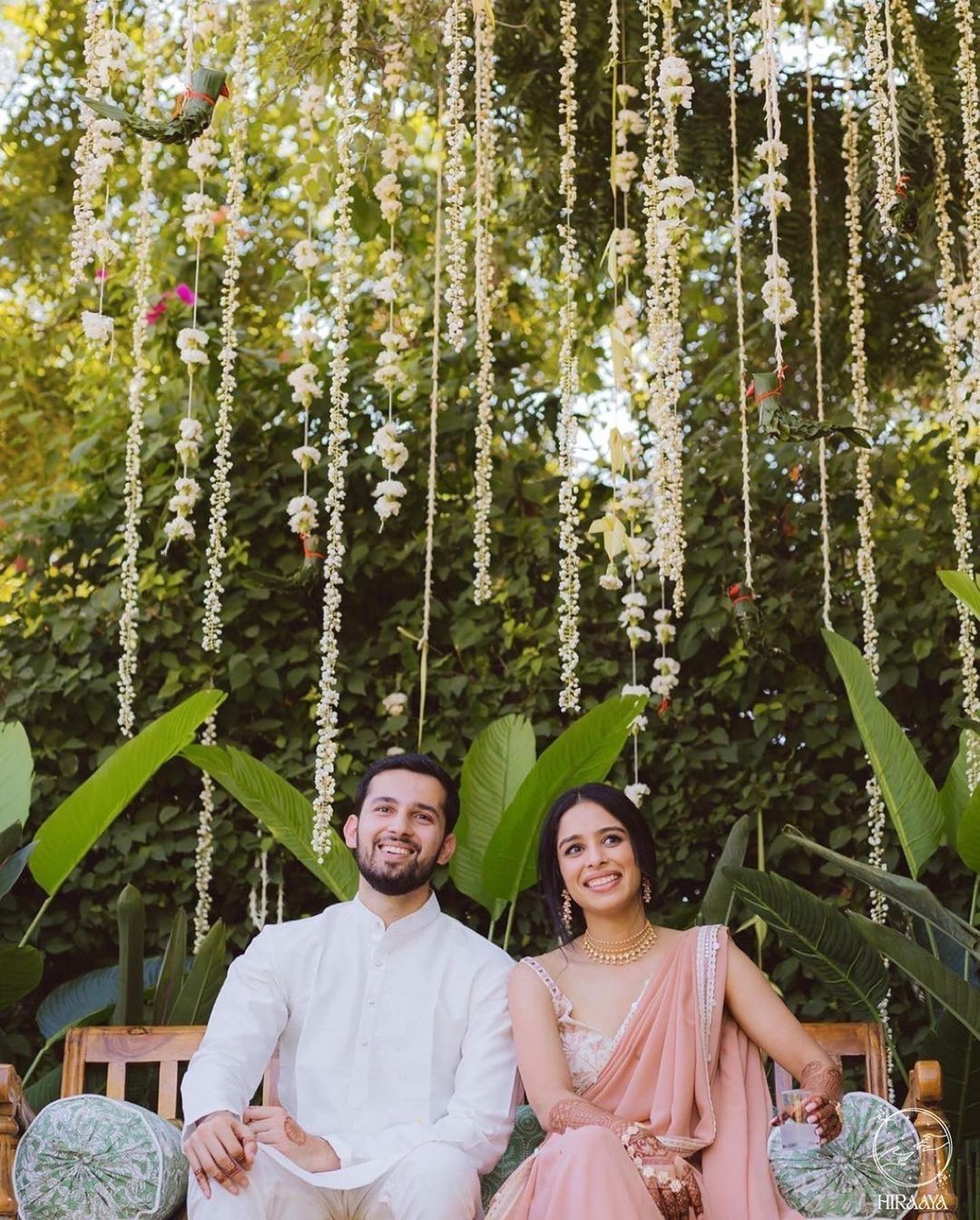 Images via: Instagram
Now this is a match made in botanical heaven! The graceful mogra blooms paired with lush banana leaves, create the perfect pairing, exuding freshness and tropical vibes.
Roses + Mogras = Classic combination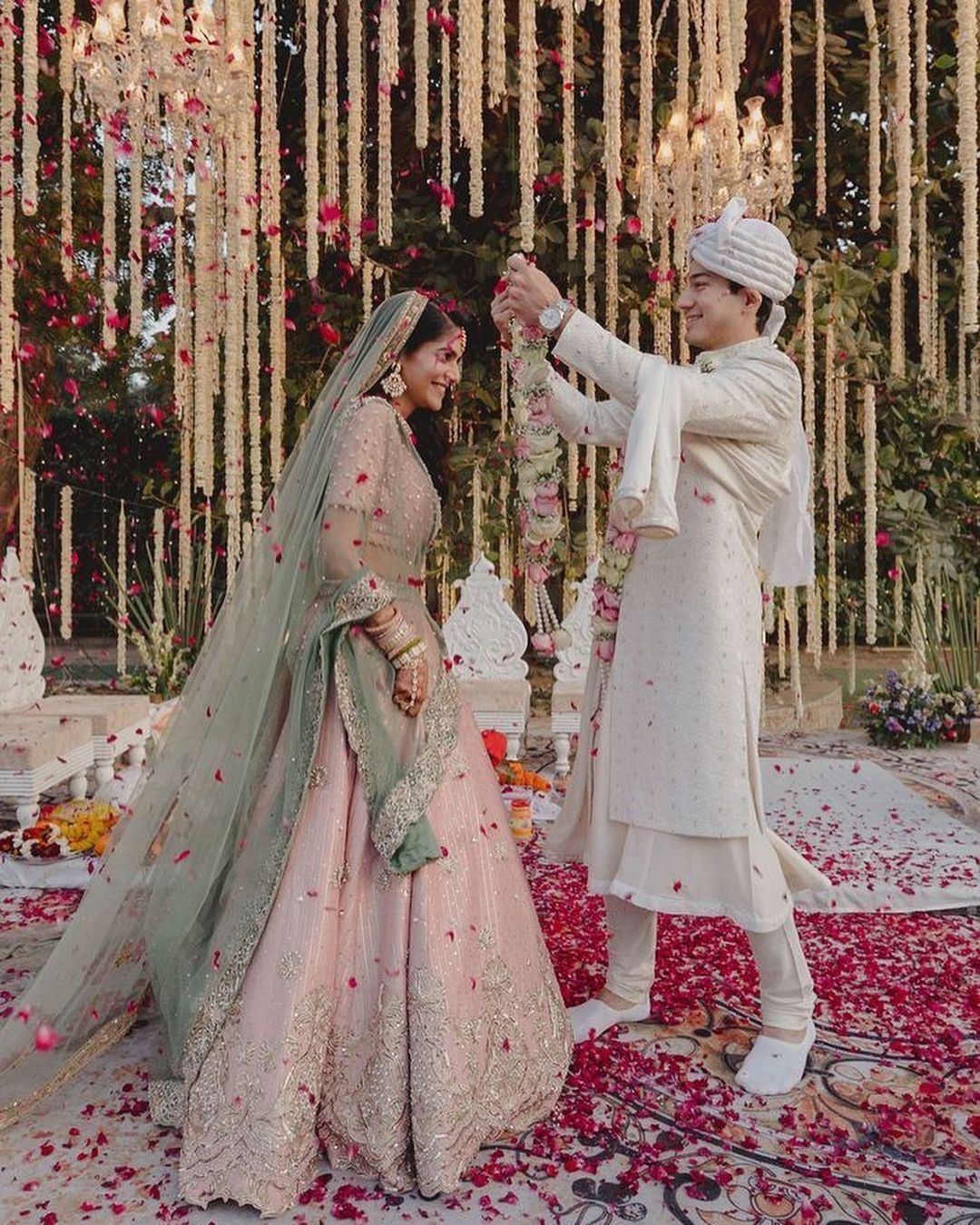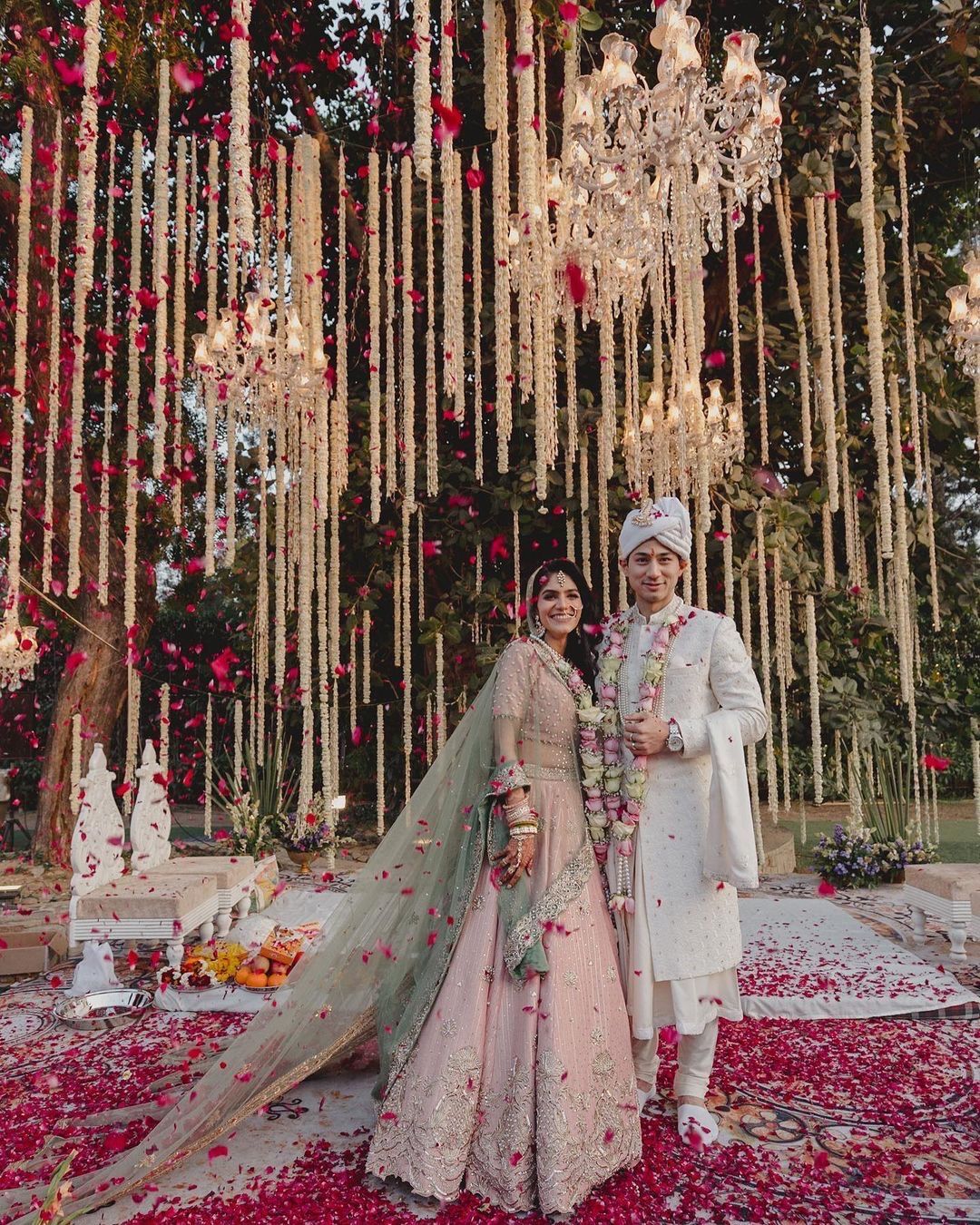 Images via: Deepak Kaushik Photography 
When mogra and roses intertwine a union of elegance and romance happens. The delicacy of mogra blends seamlessly with the timeless beauty of roses.
Dangling mogra dreams!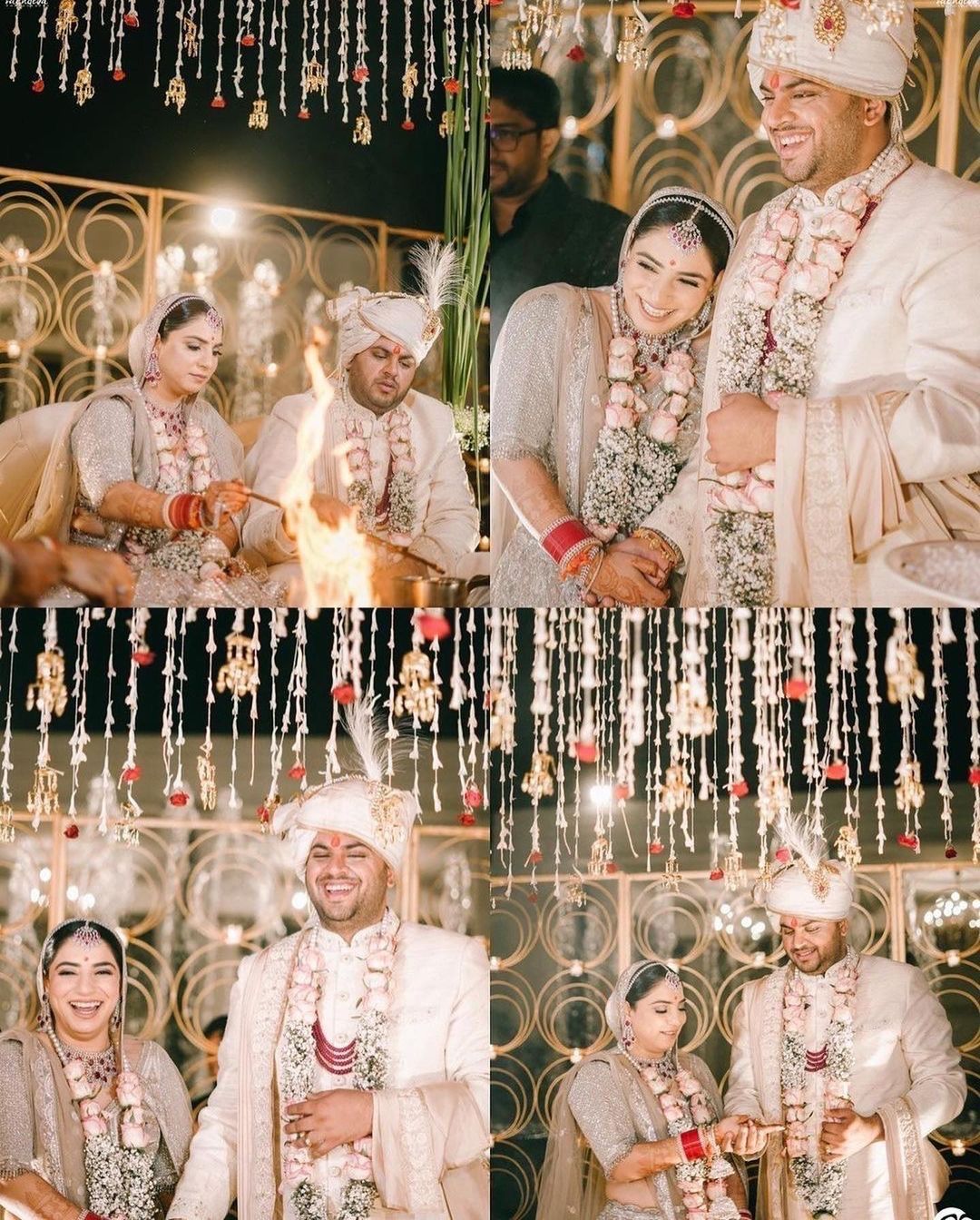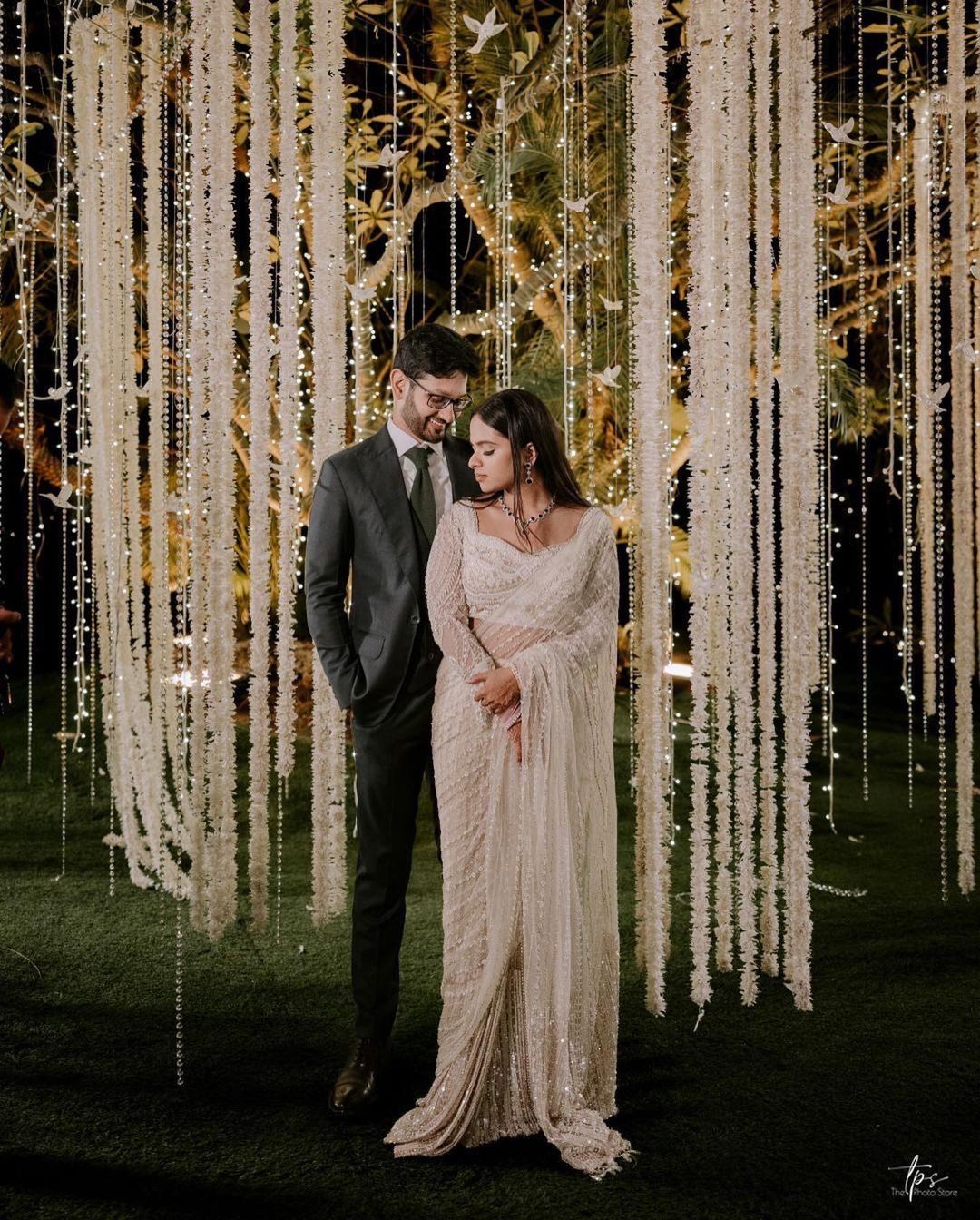 Images via: Sona Sachdeva Photography★ 4.6 , The Photo Store★ 5
These exquisite mogra latkans will seamlessly add a touch of elegance and will take your wedding decor up a notch.
Entrance decor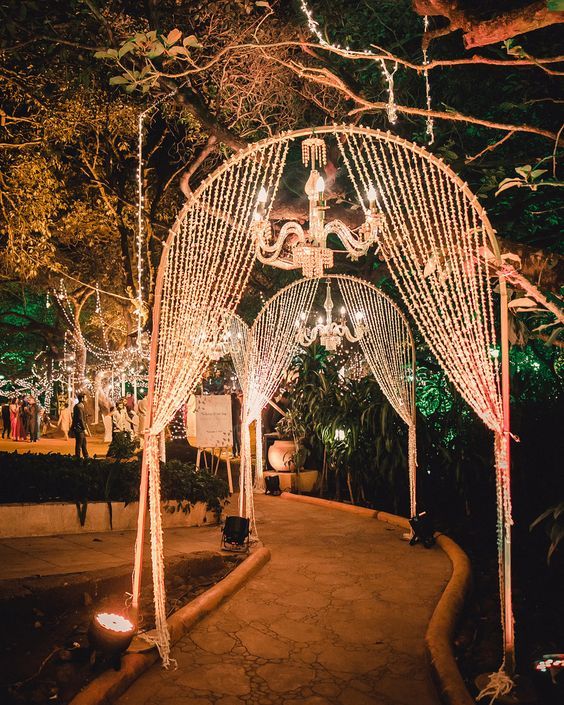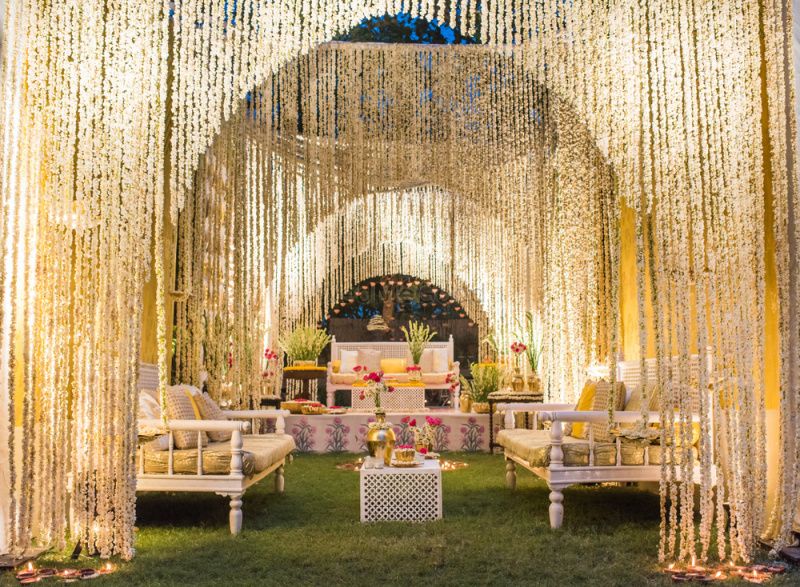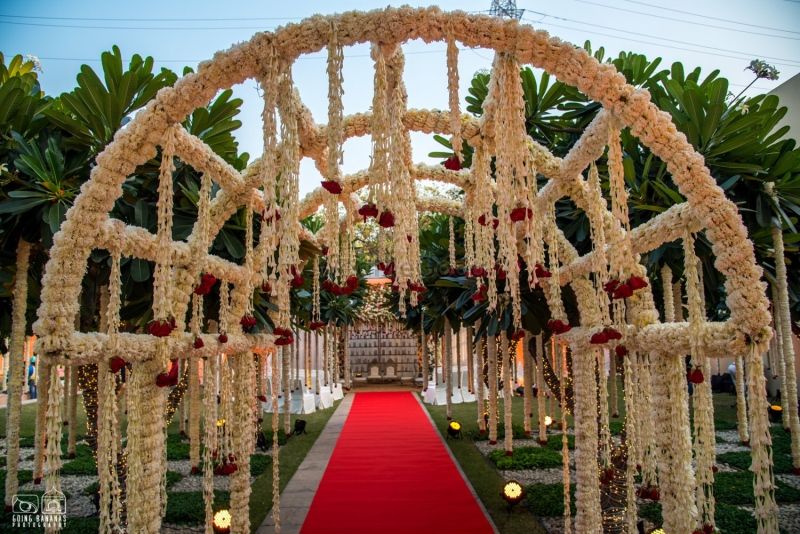 Images via Pinterest, Rani Pink★ 4.8  and Abhinav Bhagat★ 5
Whether you leave the strings hanging or choose to drape them around a frame, they look good either way- and imagine how fresh the aroma around your venue will be!
Floral Trellis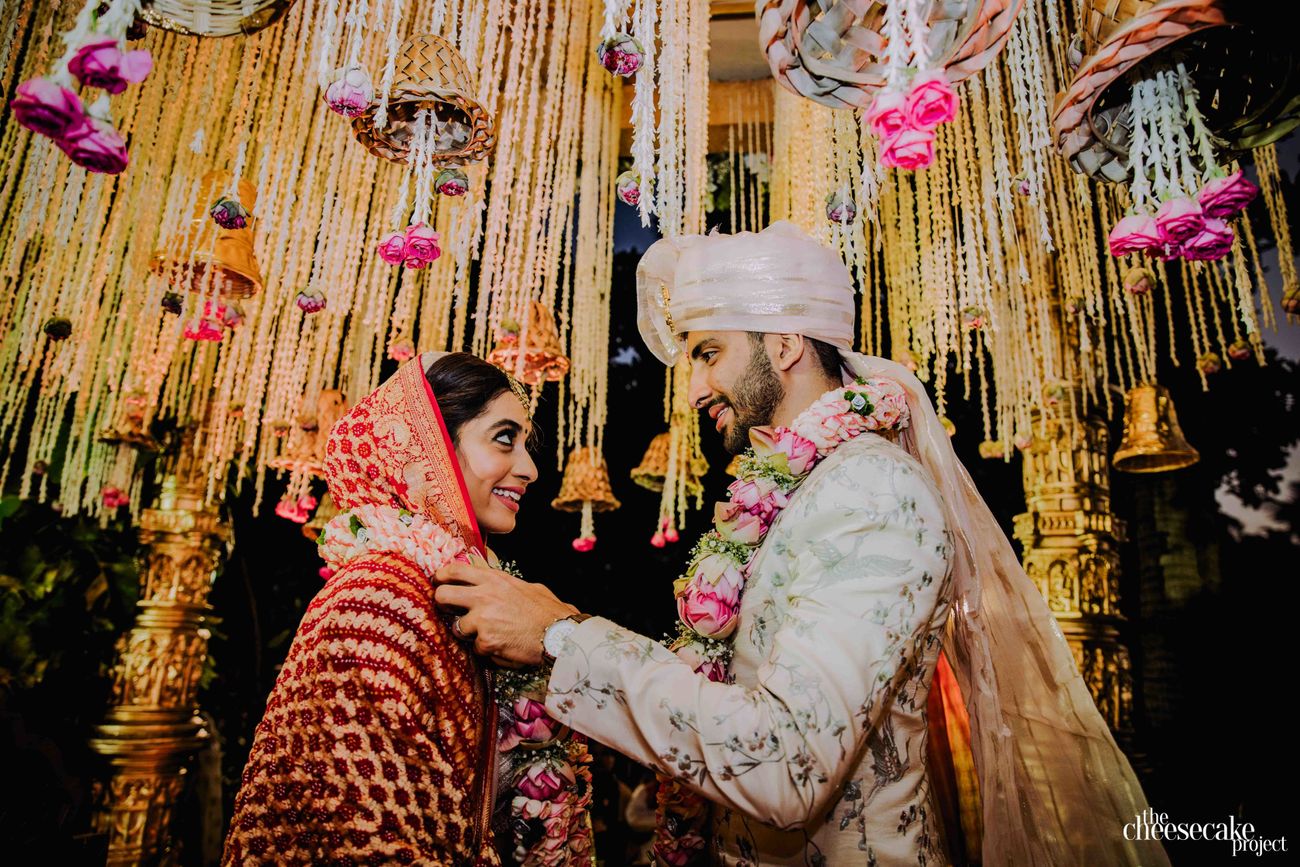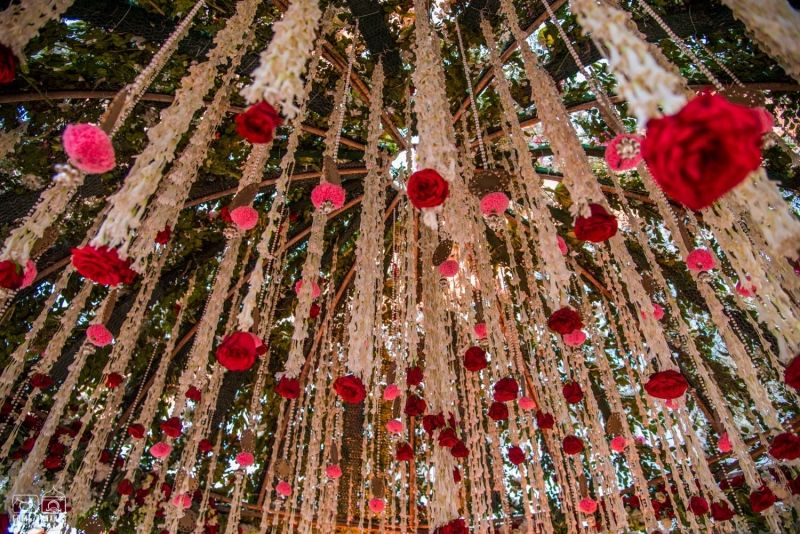 Images via The Cheesecake Project & Abhinav Bhagat★ 5
So so pretty! A floral trellis above the seating area or right above where you exchange jaimalas is trending majorly these days, and we love how mogra strings add a certain warmth to the setting!
Mix & Match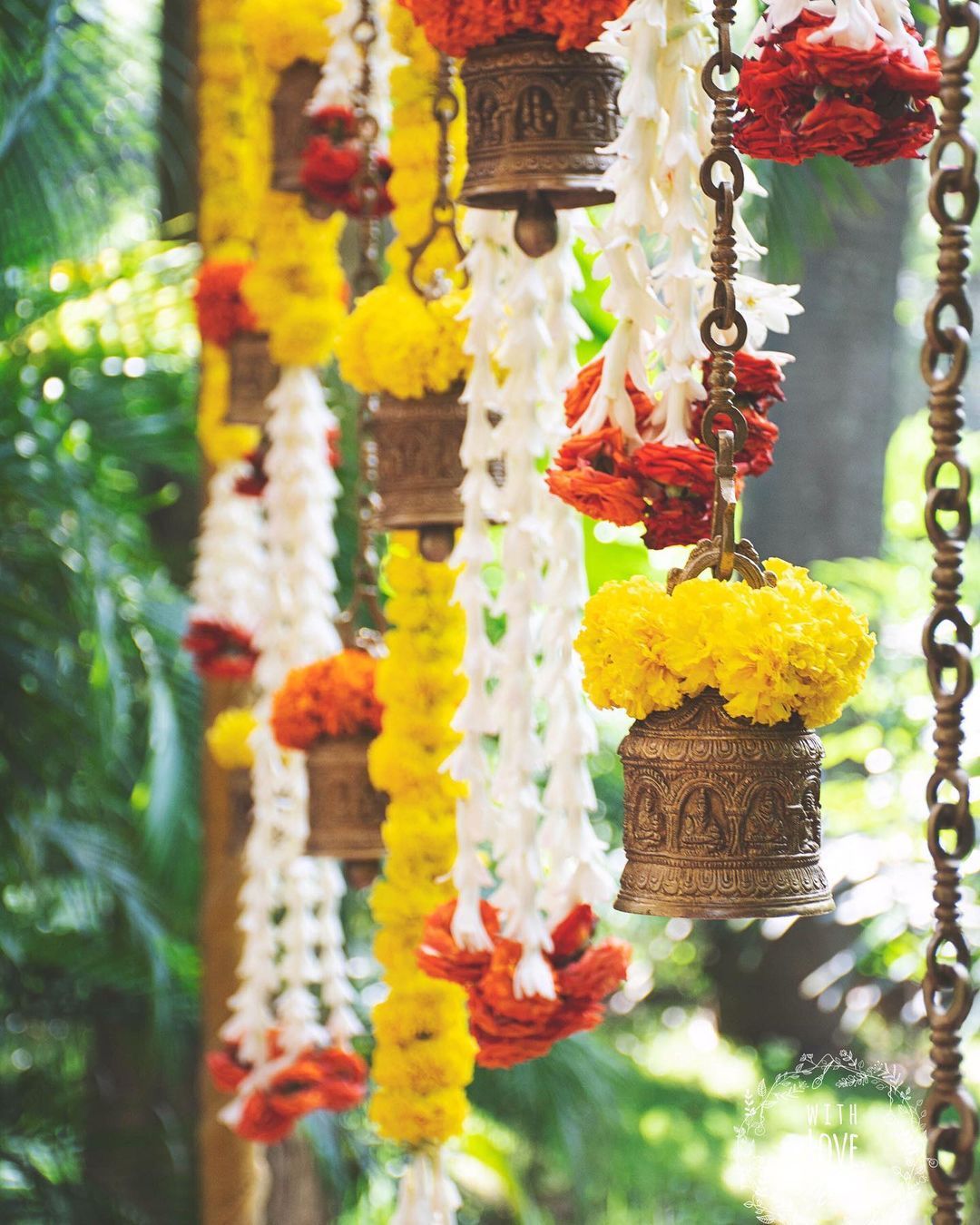 Image via With Love Nilma
You don't really have to go all out mogra because there's so much to experiment with! Add rustic bells for a vintage vibe or blend it with vivid-hued flowers to add a pop to the mundane decor. Take cues from this one.
Mandap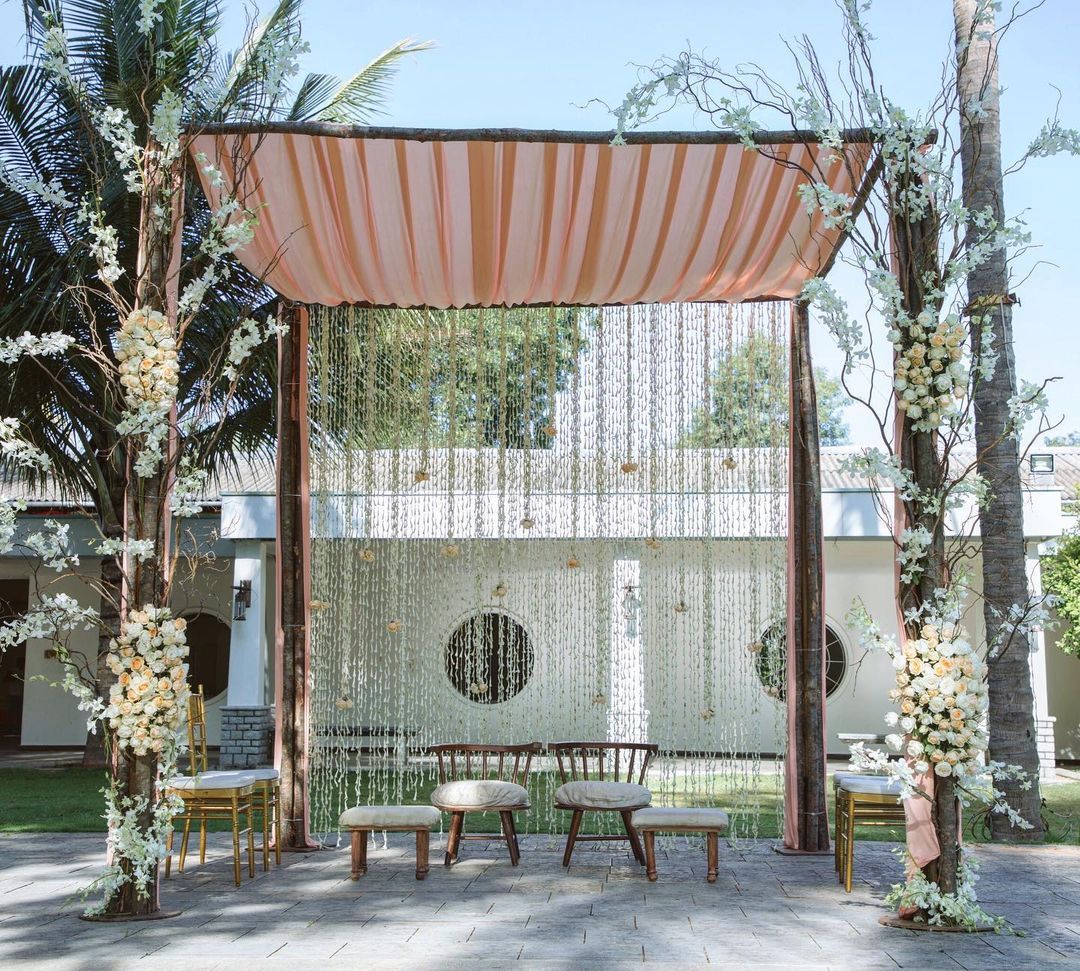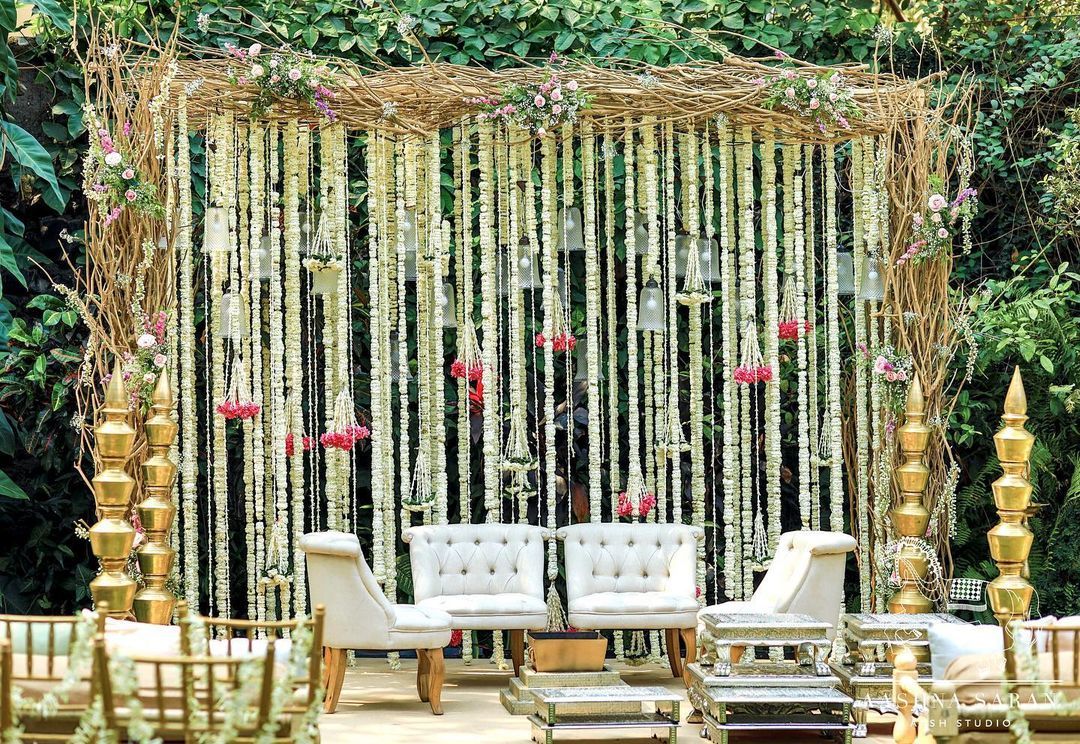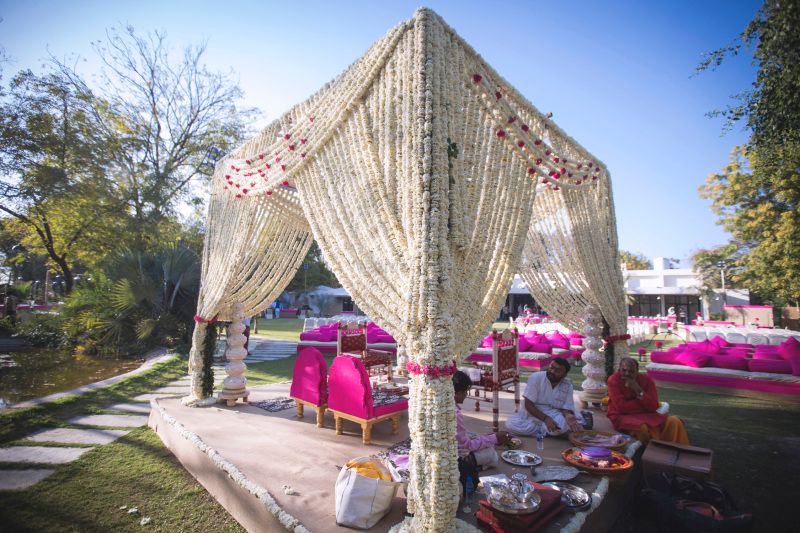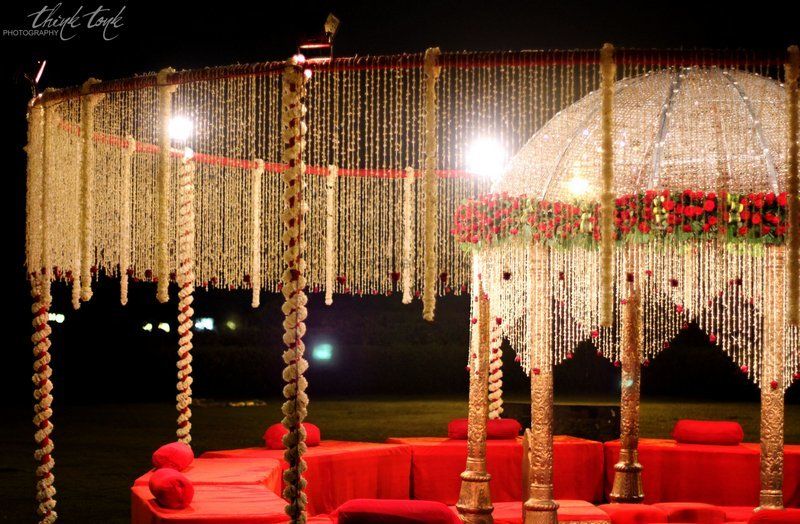 Images via With Love Nilma, Aash Studio, Shivani & Jatin and Mithilesh Choubey Fotografia
An all-mogra mandap looks stunning, right? The floral strings add a drape-like effect which makes it look super unique!
Proposal Backdrop?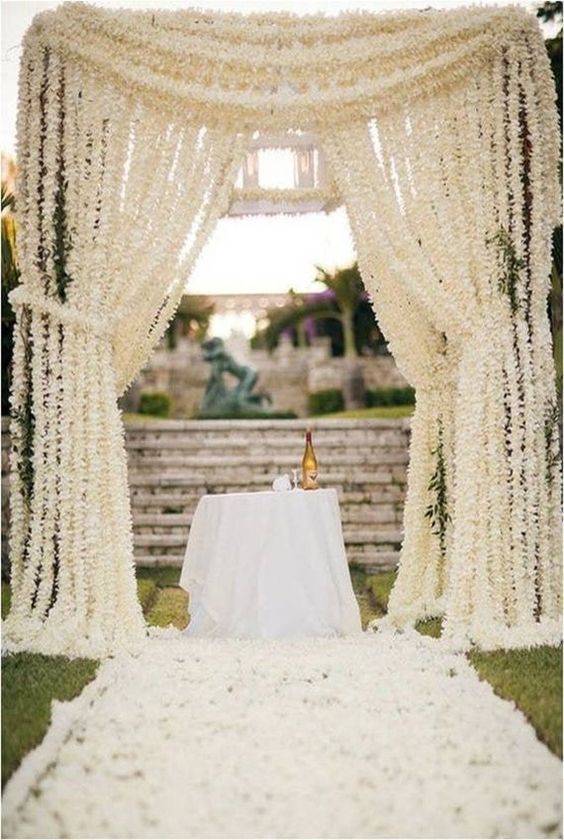 Image via Pinterest
Imagine being proposed in a setup like this, something that'll smell heavenly without artificial efforts! One can also get a setup created to walk down the aisle with your bae on the wedding day. Bookmark-worthy, right?
Chair decor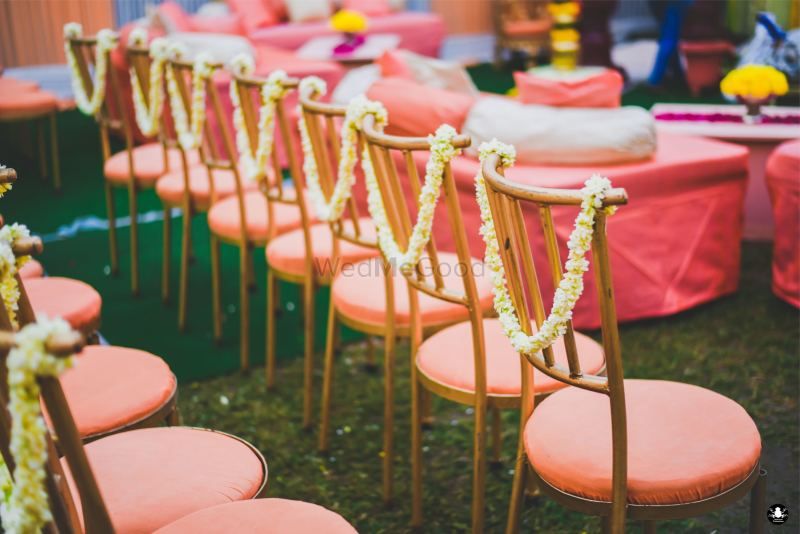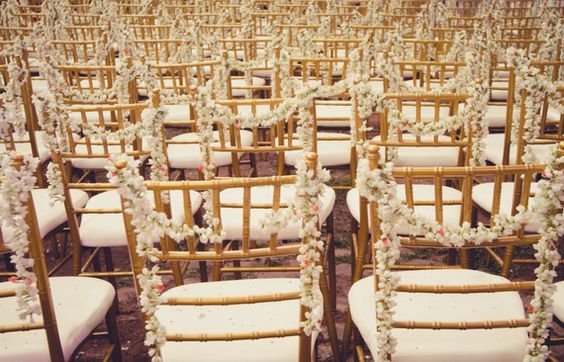 Image via White Frog Productions & 3Productions
We love how a single string of mogra can deck up a simple chair so much- this is an easy and economic idea to dress up chairs!
Centrepiece or Table decor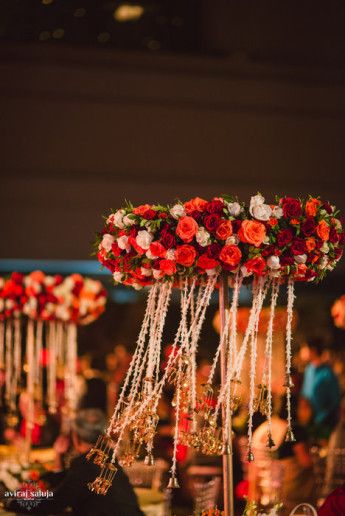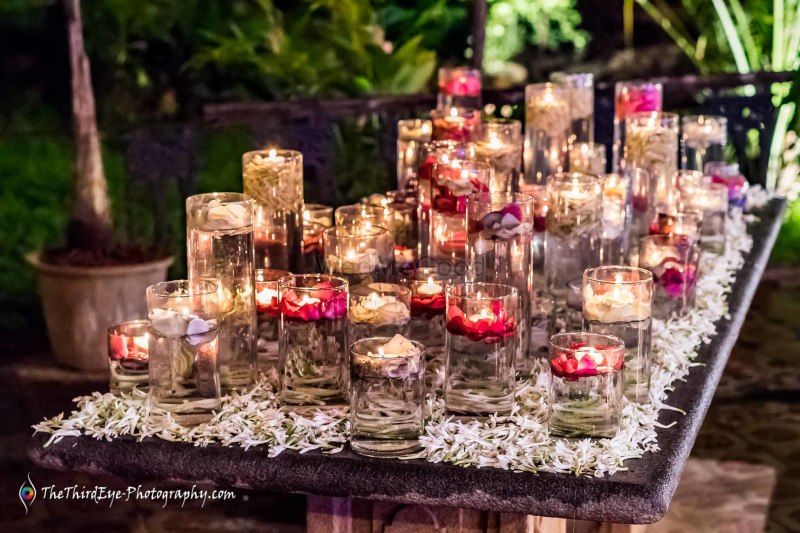 Image via Nayantara and Sourabh, The Third Eye Photography★ 5
This table setting looks fancy, but is pretty easy to achieve - one corner setting like this or break it down individually as centrepieces - still works!
Floral Chandelier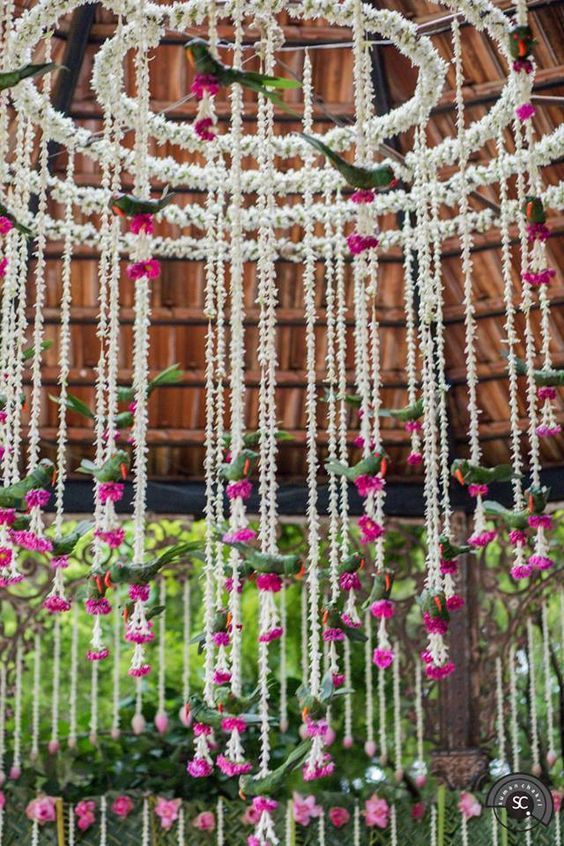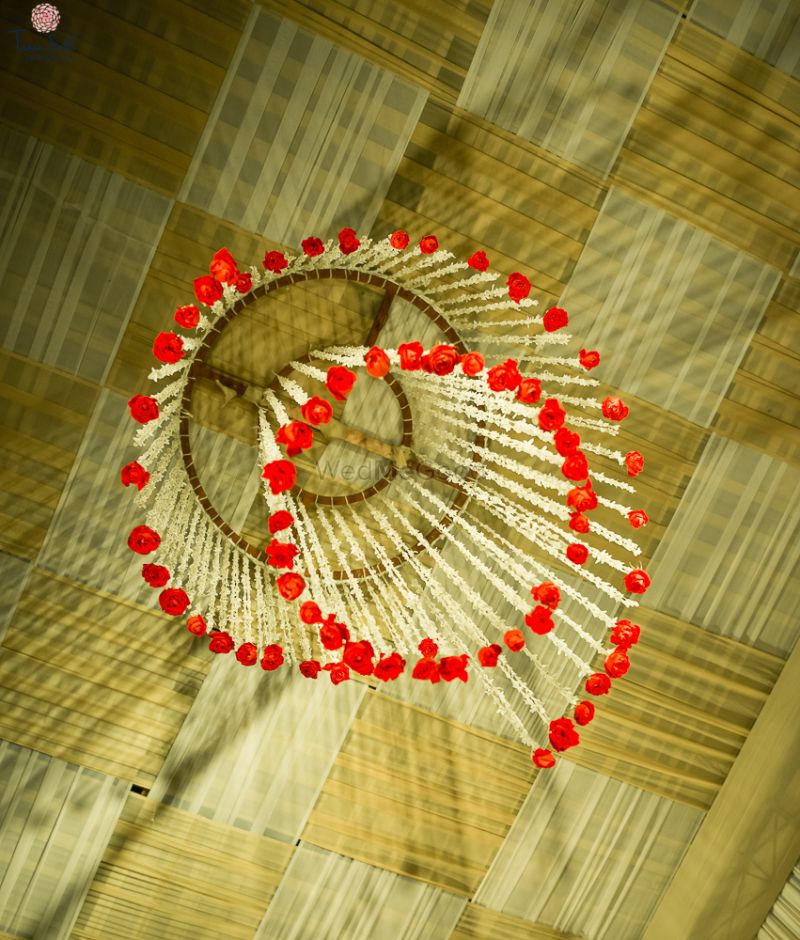 Images via Pinterest & Taaniyah Seyth Photography★ 4.8
A floral chandelier with hanging mogra strings and roses at the end look elegant and nice!
Statement Floral Installation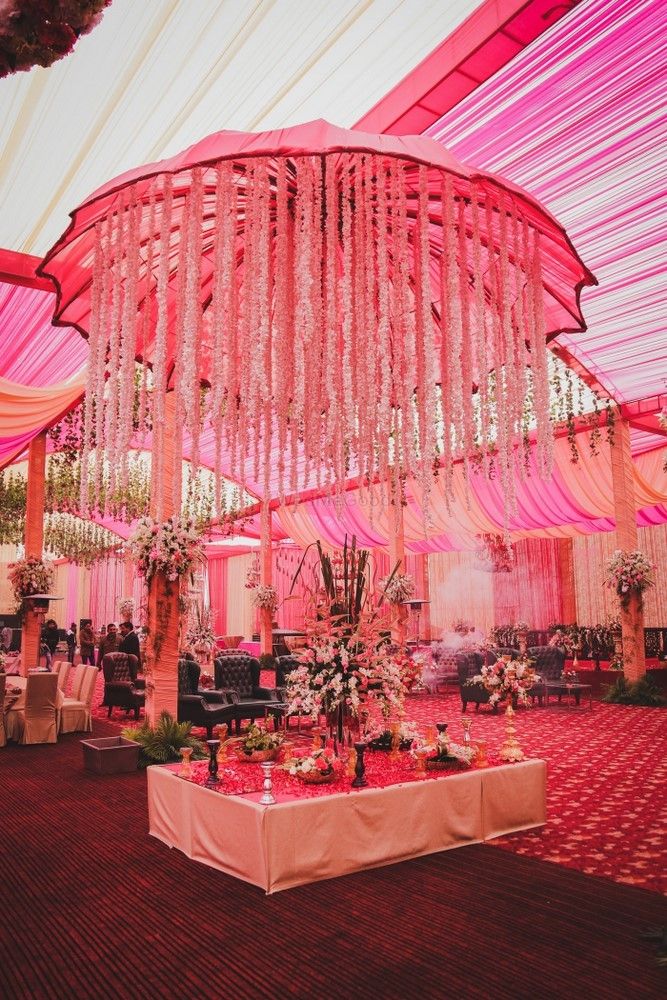 Image via Simran and Arneet's Wedding 
How pretty is this statement installation using mogra and a lot more flowers? This can be right at the centre of the venue for extra attention!
Phoolon ki Chadar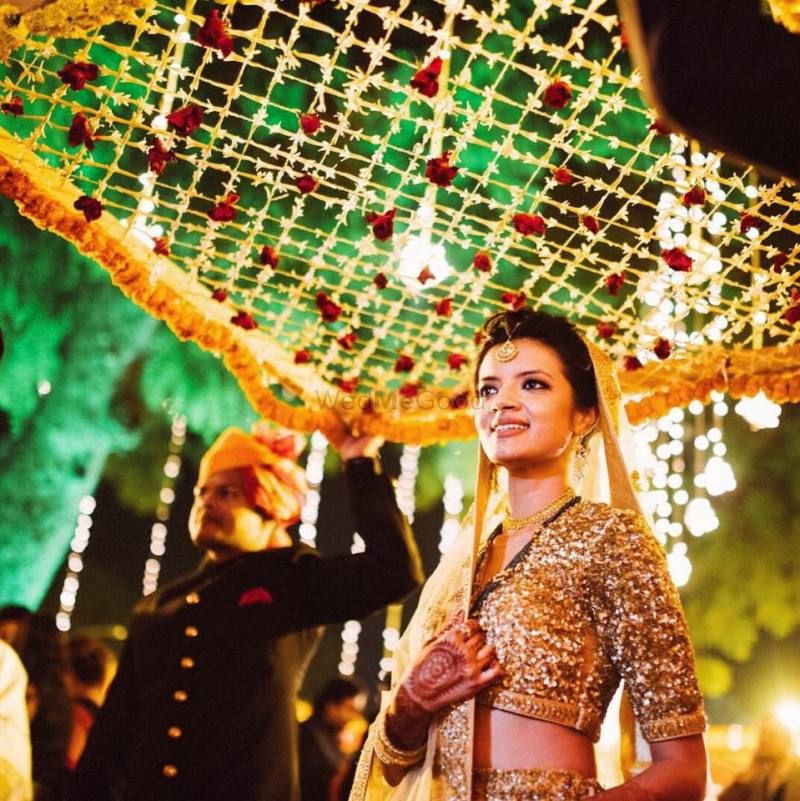 Image via Rehat Brar Bridal Makeup Artist★ 4.5
A phoolon ki chadar with mogra strings criss-crossing or hanging is a classic idea- simple and fuss-free, and looks good in photos too!
Conversation Starters
Decor keeps getting reinvented all the time but you could add mogra to roses and give it a more contemporary touch.
So, ready to make mogra a bigger part of your wedding decor? 
ALSO READ: Prettiest Mogra Varmalas We Spotted!
Updated by Smridhi Sablok*