An Indo-Dutch, Eco-Friendly Kerala Wedding With Just An Exchange Of Vows
BY Aakanksha | 05 Dec, 2018 | 884 views | 5 min read
Intimate and totally offbeat, this beautiful wedding in the backwaters of Kerala blew us away! This was one wedding where the couple chose to celebrate their love for each other in a manner that defined both of them as individuals! This was actually a wedding with no pandit, or pheras or ceremonies, but just two people, totally in love, promising each other a lifelong of happiness and companionship. They exchanged their vows and celebrated it with their closest of friends and family, with a lot of fanfare and many sweet moments. Some more things we absolutely adored about this wedding were:
It was a global wedding where guests came from all over the world, 45 countries, 6 continents to be precise.
The couple are environmentalists at heart, so it was a green wedding it is with no plastic and unnecessary wastage.
This wedding was full of interesting tidbits like a boat race between families, and the conversion of a chikoo tree to a wishing tree to include a Dutch wedding tradition, 
And most of all, the entry of the bride, in an

Anita Dongre

lehenga, on a boat being rowed by her dad and the groom's baarat that came on 20 bicycles and more! 
The gorgeous Zuri Kumarakom played the perfect dreamy destination for this cross-culture soiree while 1plus1 Studio★ 5 captured this eco-friendly, crazy wedding in a gorgeous manner! 
Meet Mahima & Reinier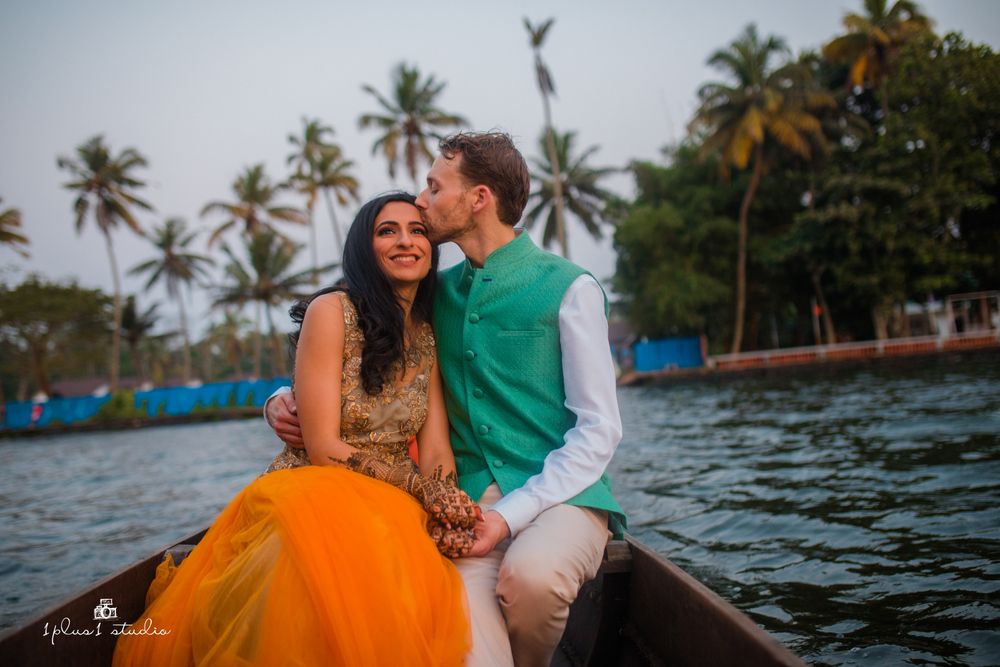 The couple reminisces about how they met, "We met met through Fatima -- a boisterous, brilliant woman who will never let us forget that she is the reason our relationship exists. Mahima and Fatima were best friends at college, and later, shared an apartment in NYC. Reinier and Fatima interned together in San Francisco, and stayed in touch over the years." 
Reinier proposed to Mahima in a way that was unique and special to both of them, "We love going on long runs together - it's our time to be out in nature, without our smartphones, with only each other and our conversation to focus on. We were on one of these long runs in The Hague, Reinier's hometown and in the middle of a long conversation on everything they're grateful for, Reinier got on his knees and proposed. Mahima didn't believe him at first, thought it was one of his silly jokes, but was finally convinced it was a real proposal when he pulled a ring out of his exercise gear! Apparently he had been carrying this ring around everywhere for a few weeks, waiting for the right moment." 
The Mehendi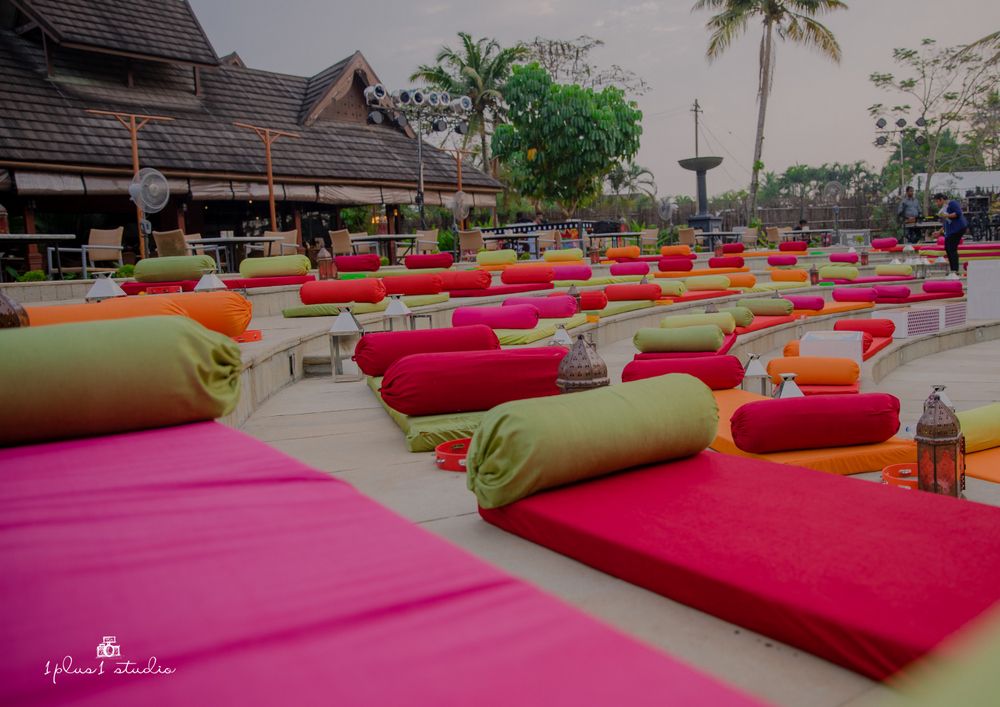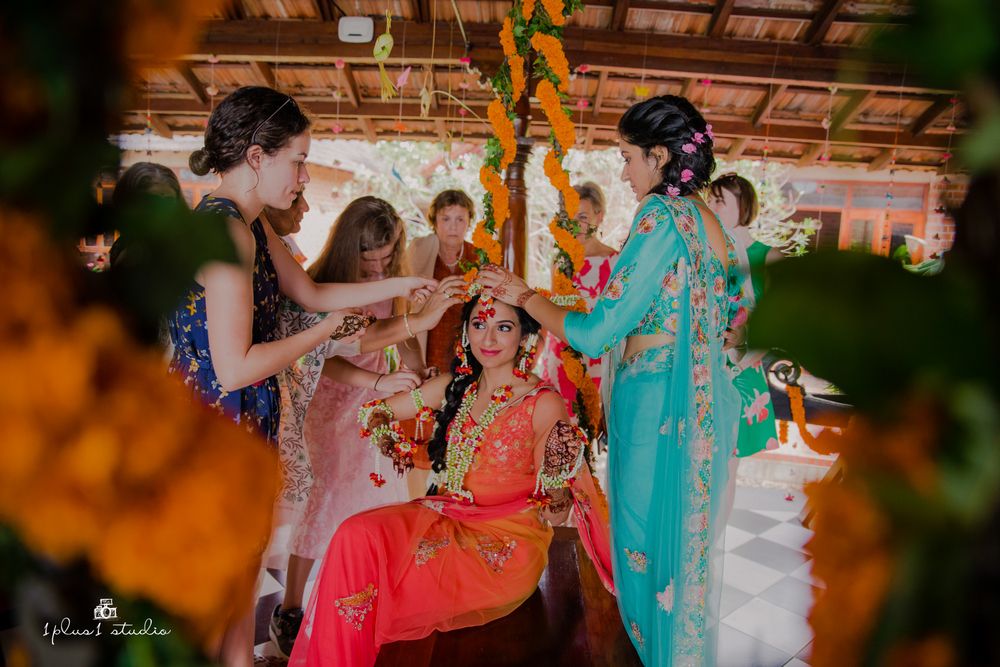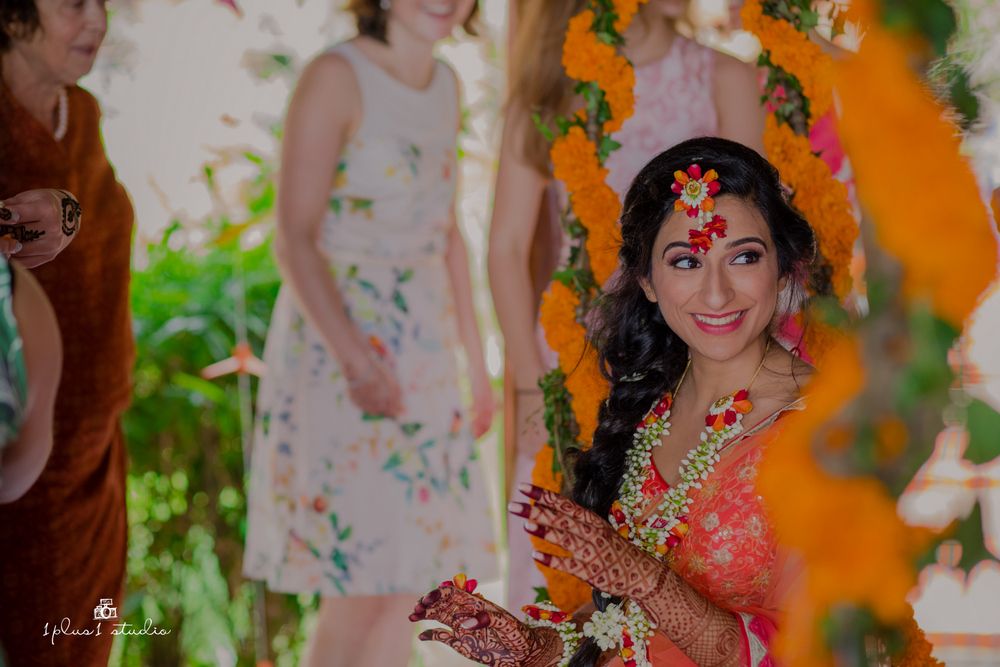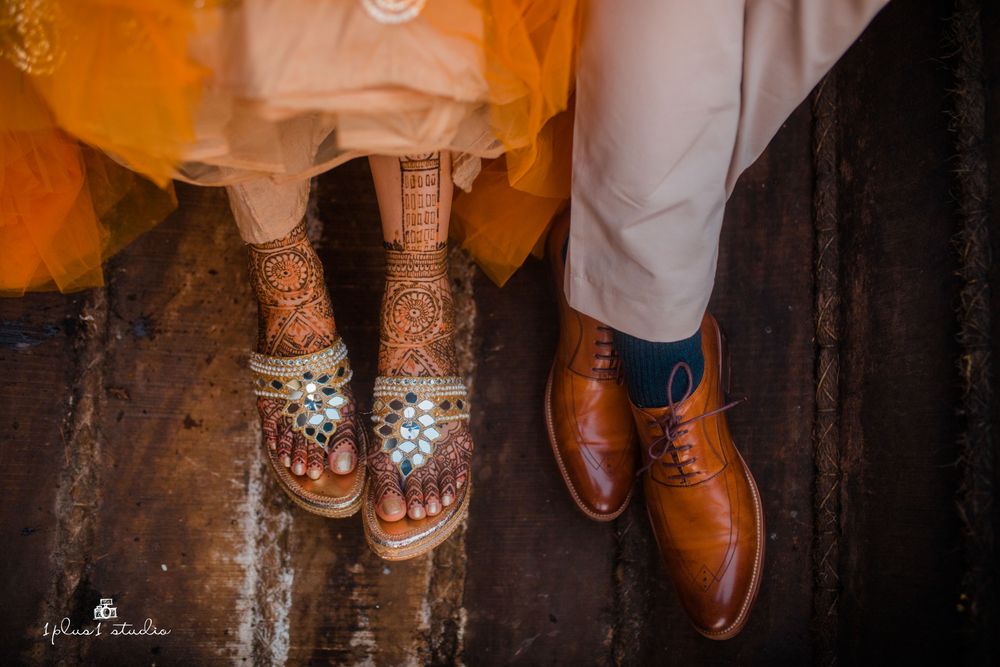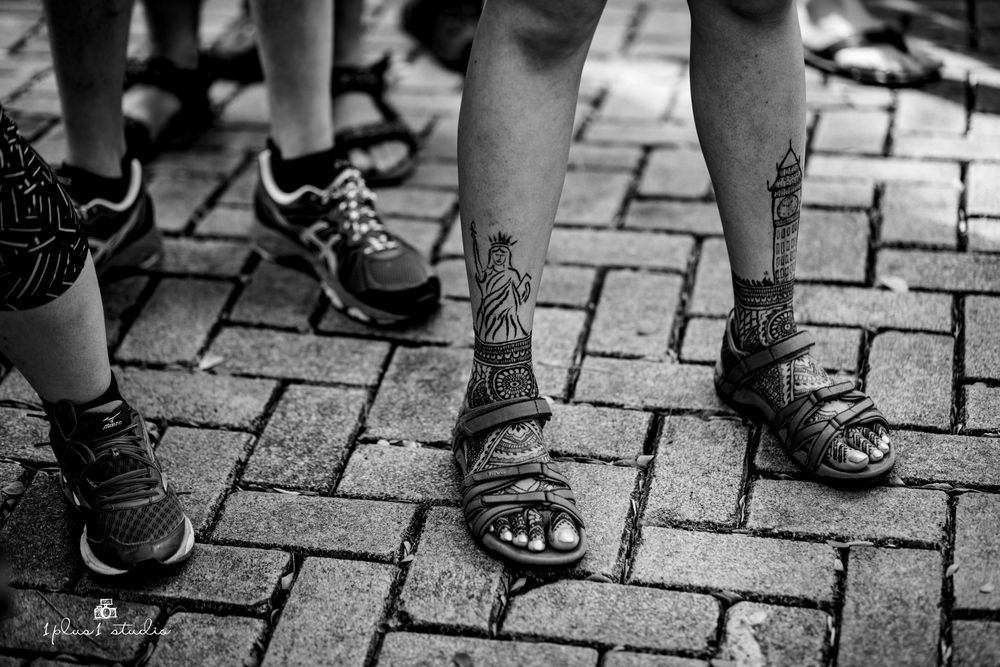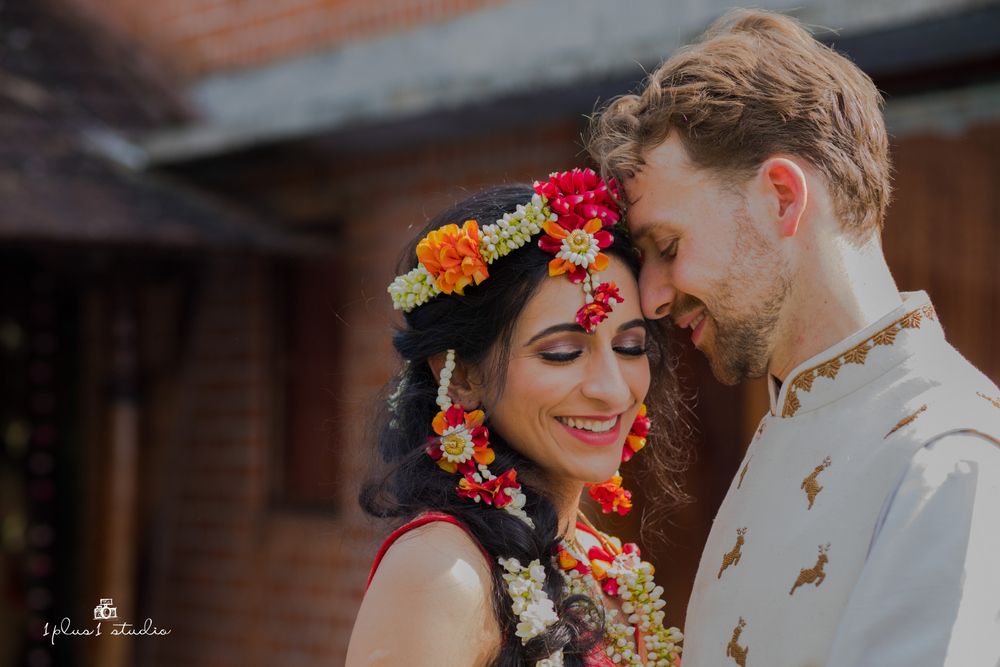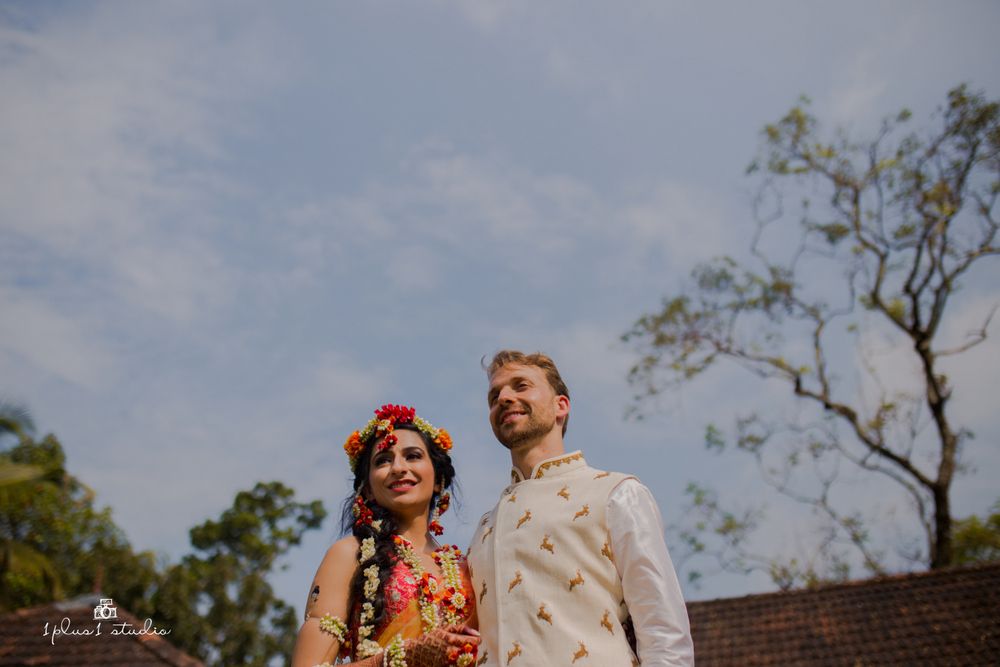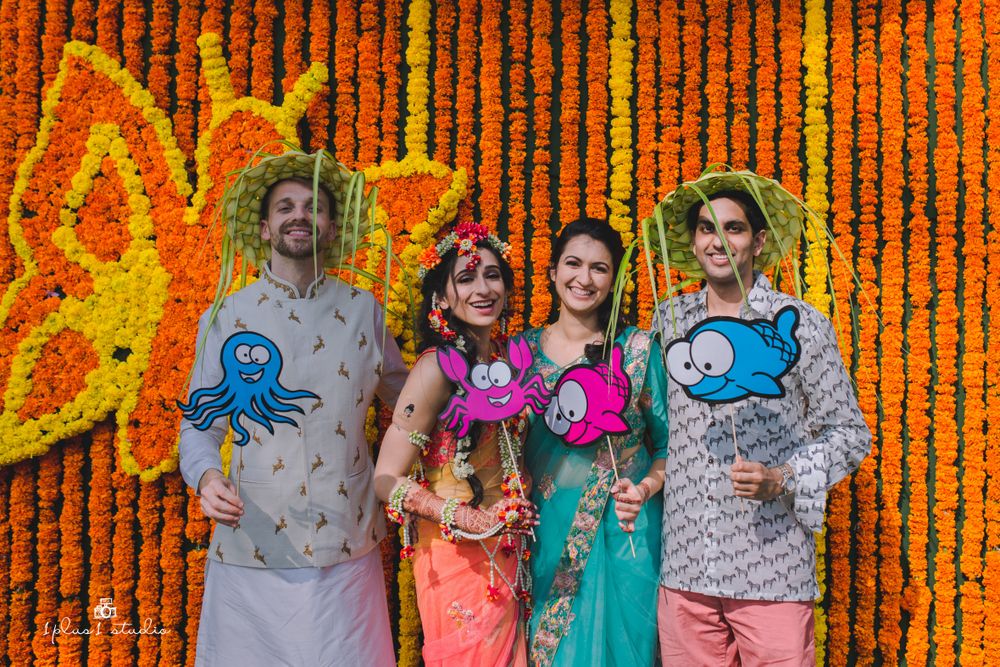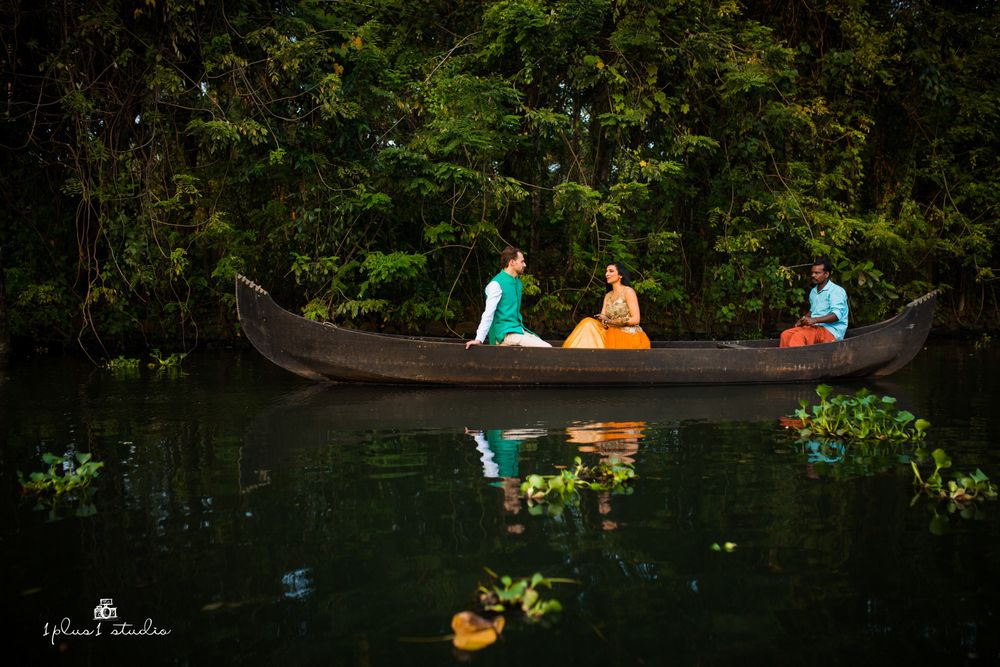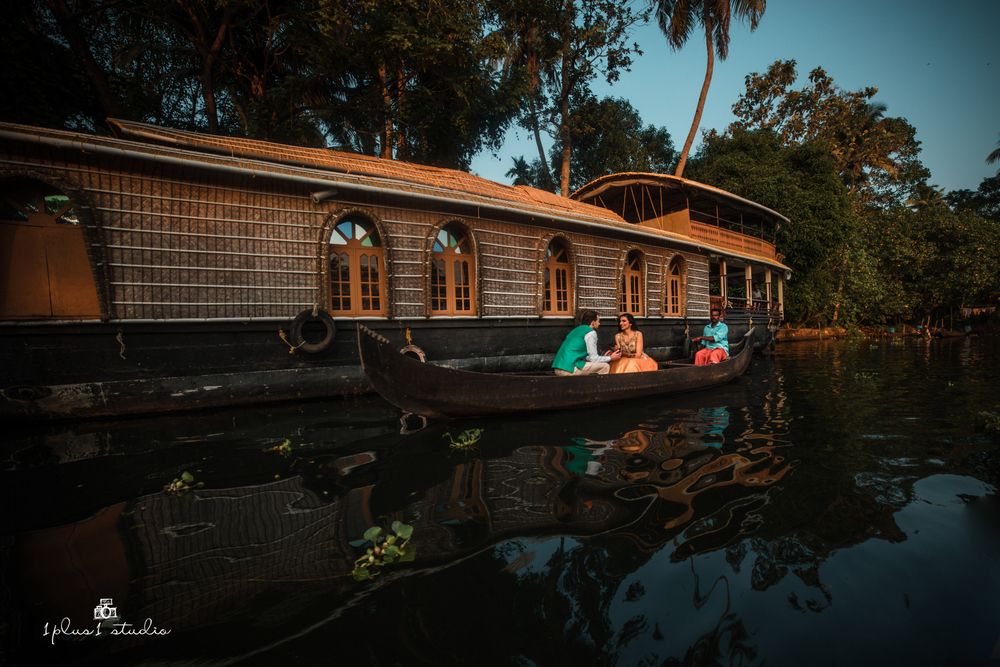 The Exchanging Of Vows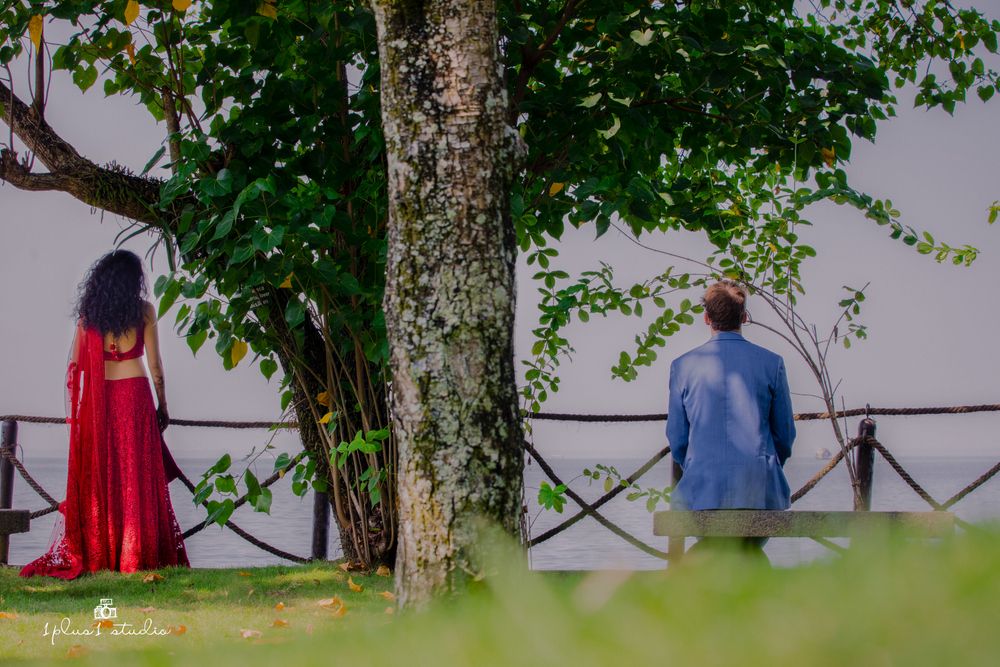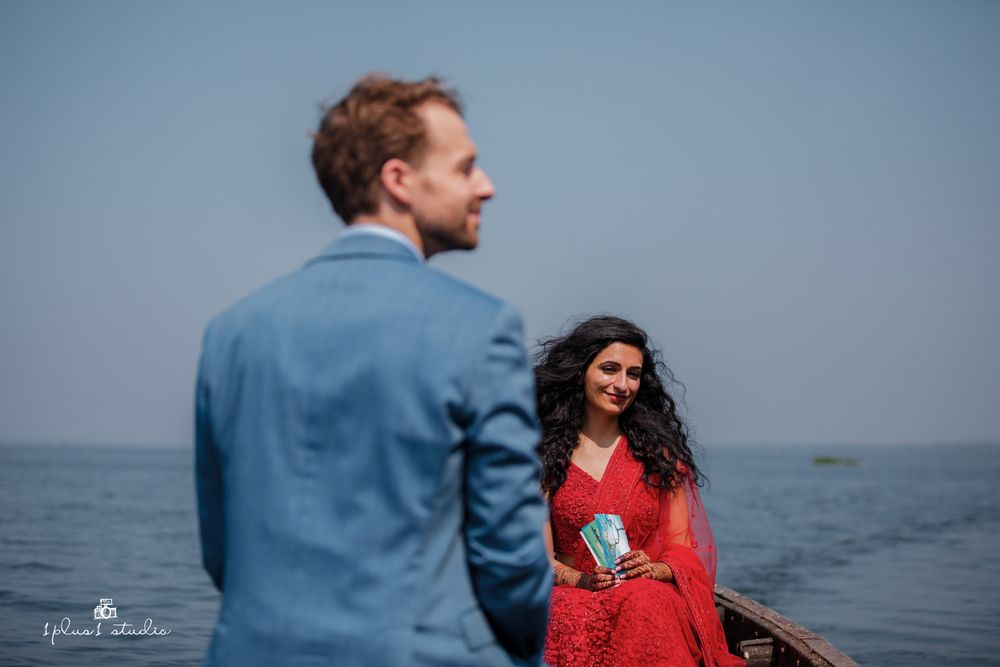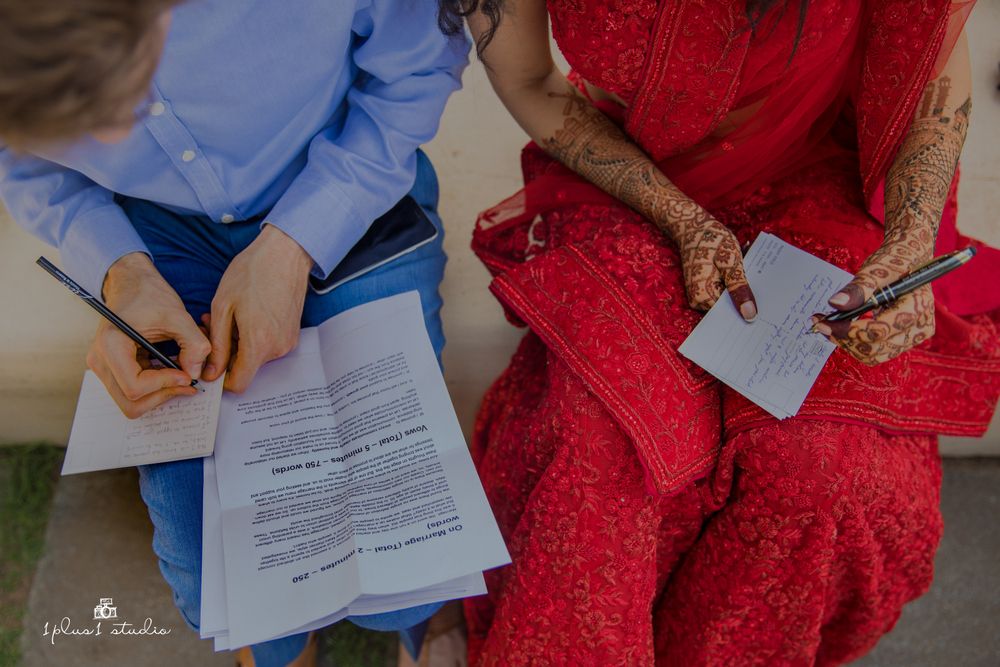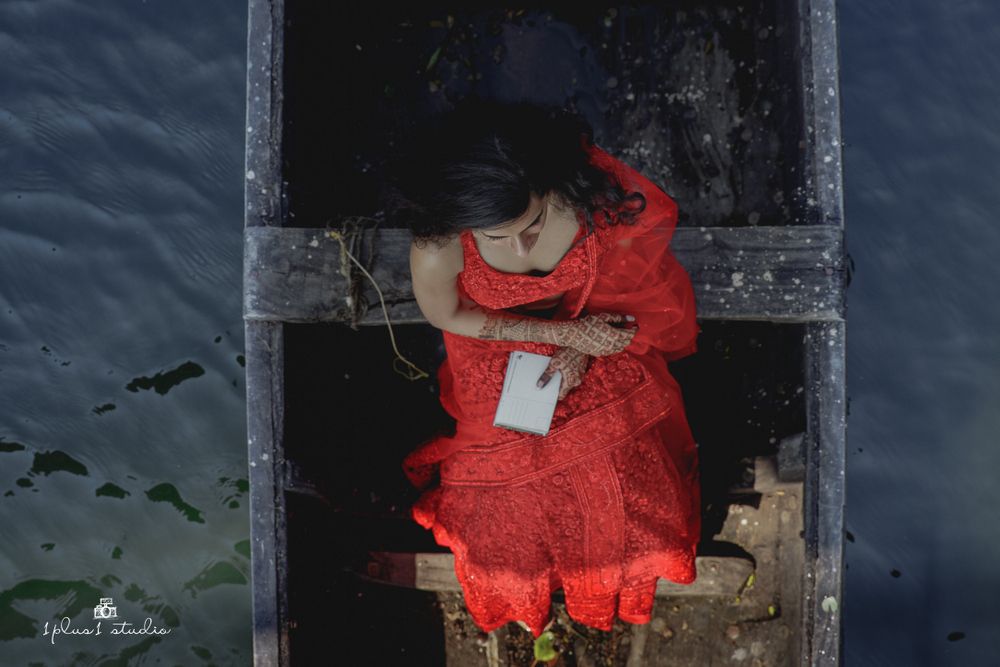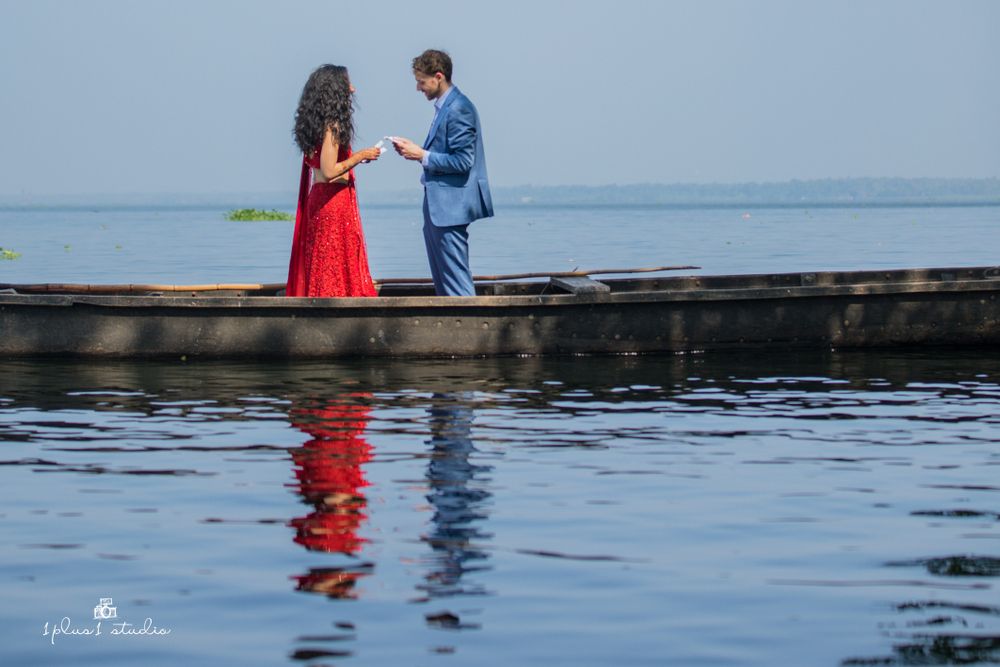 The Bollywood Night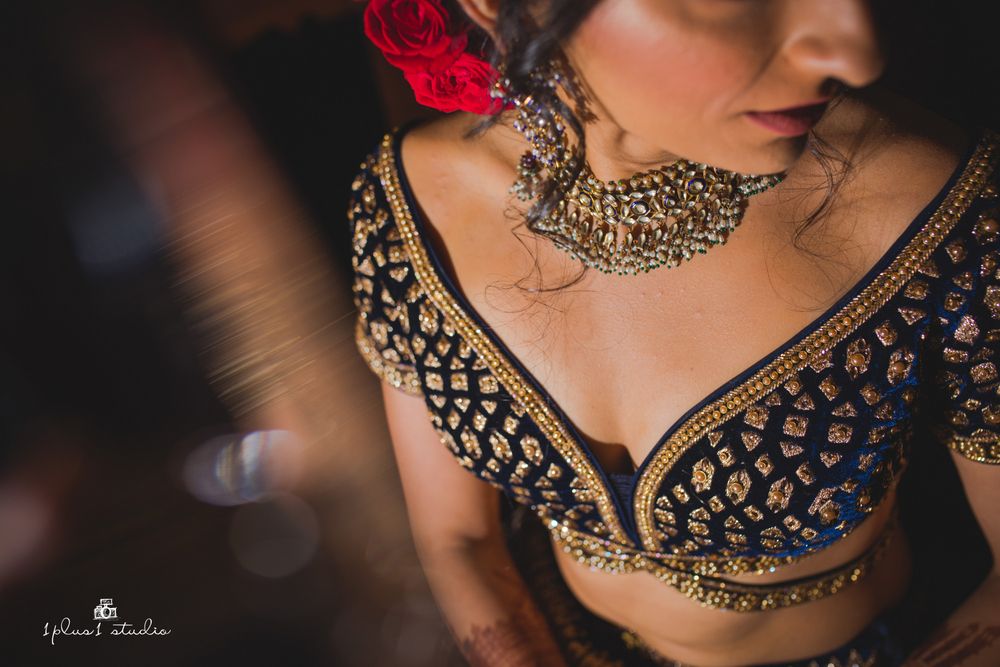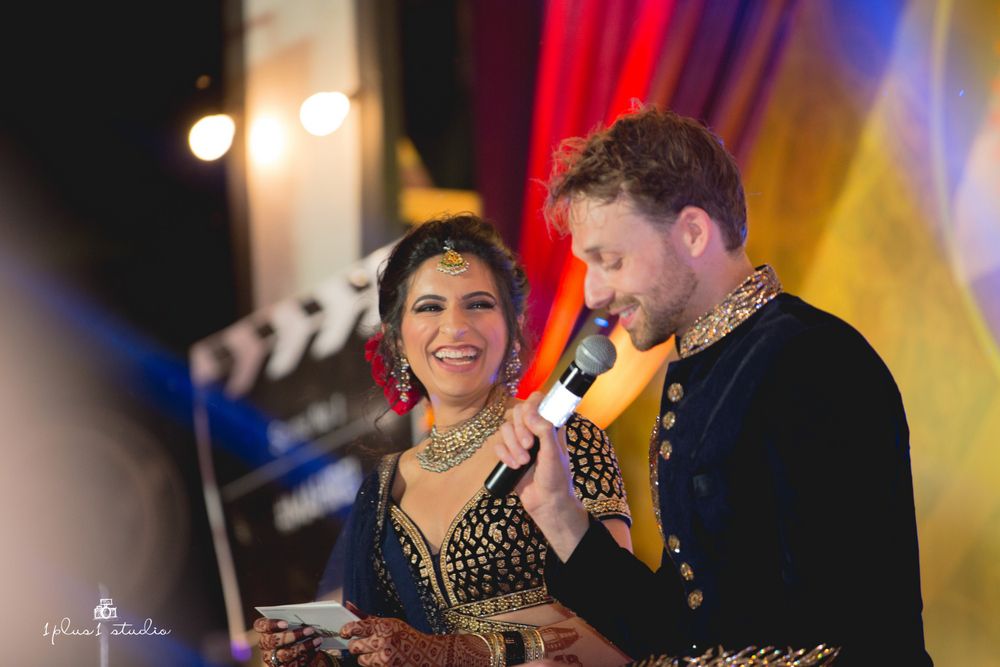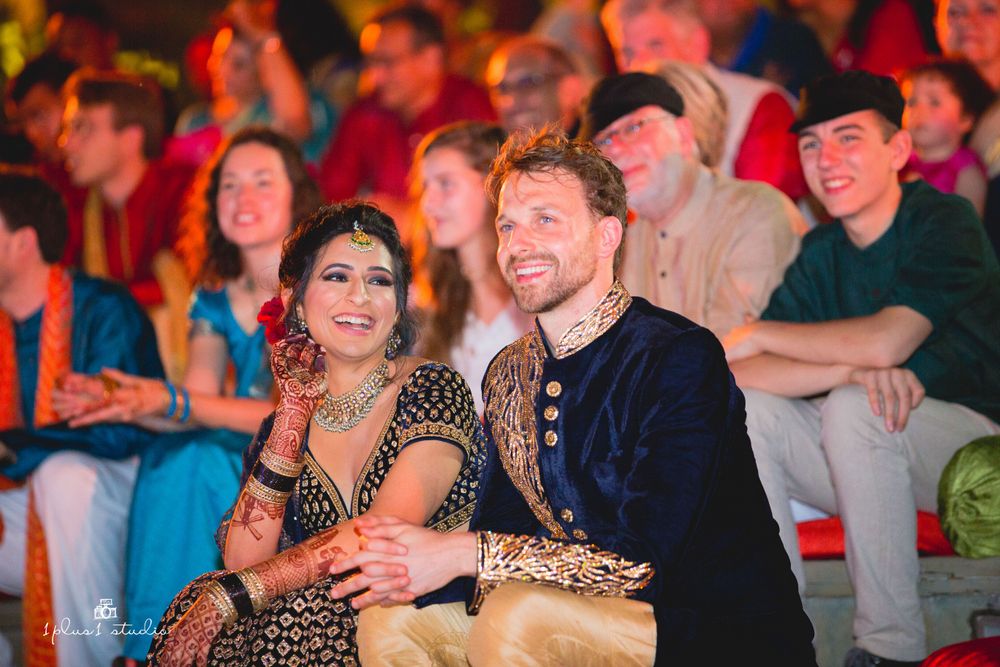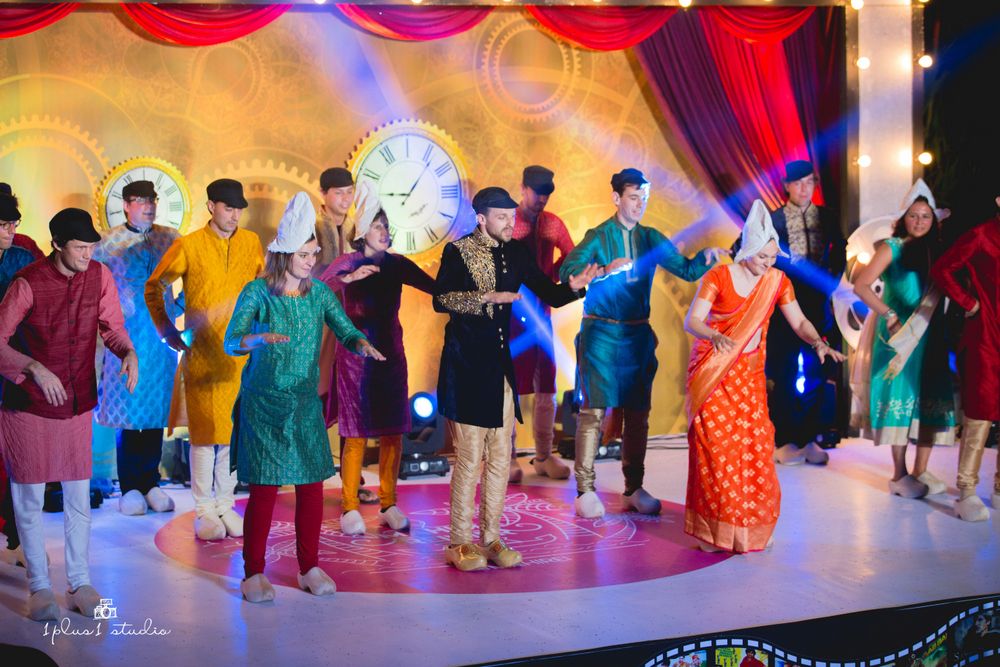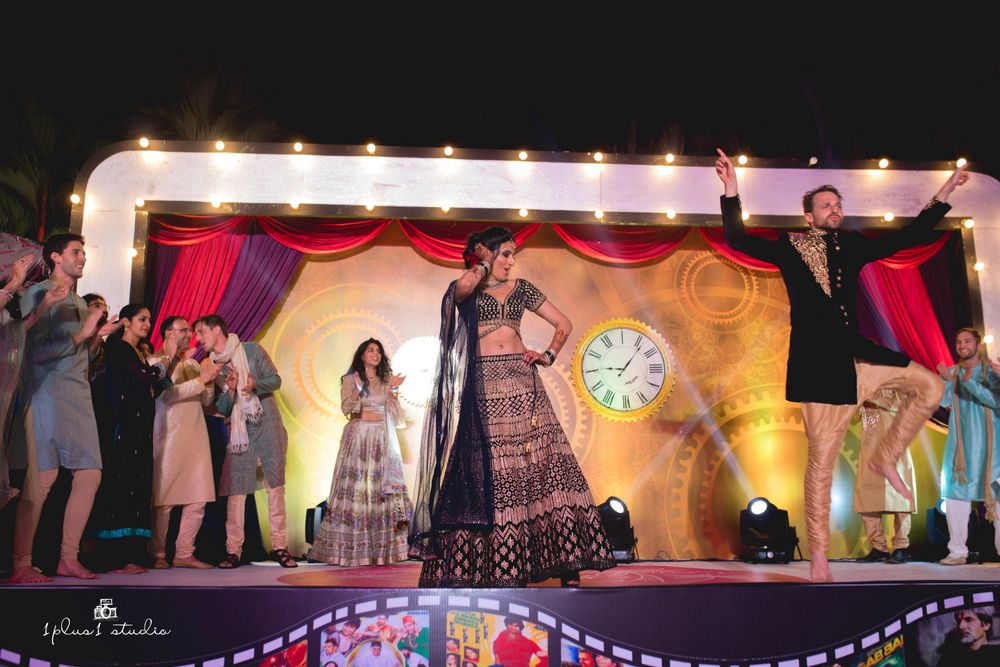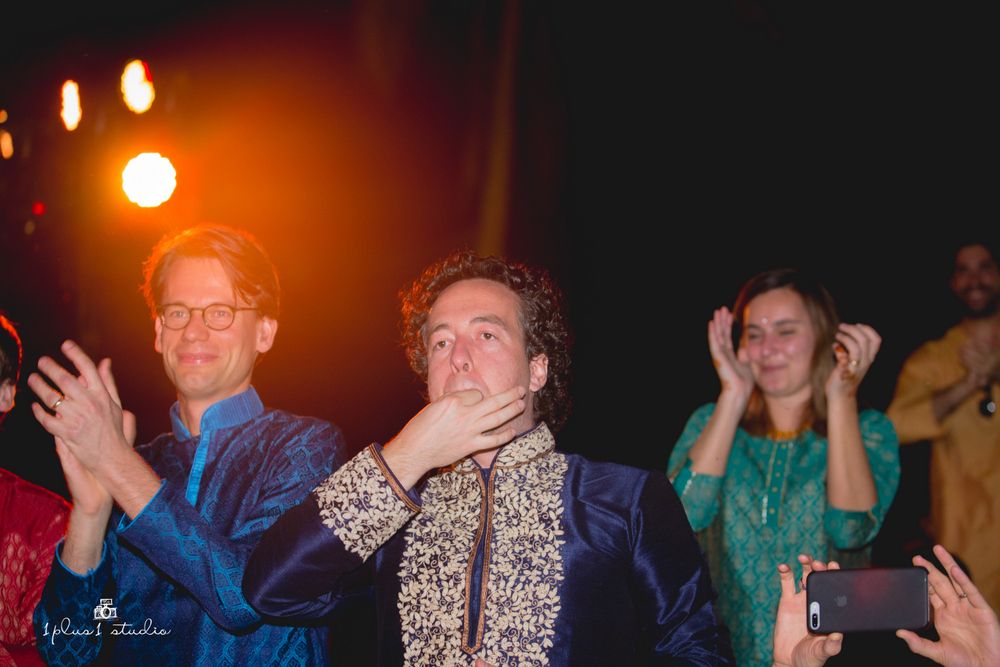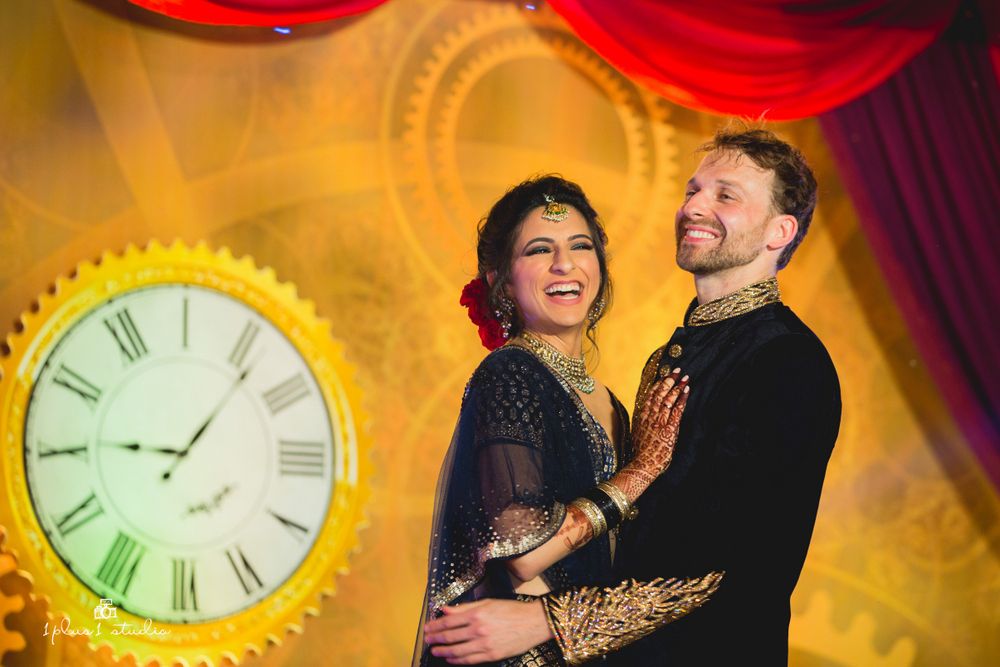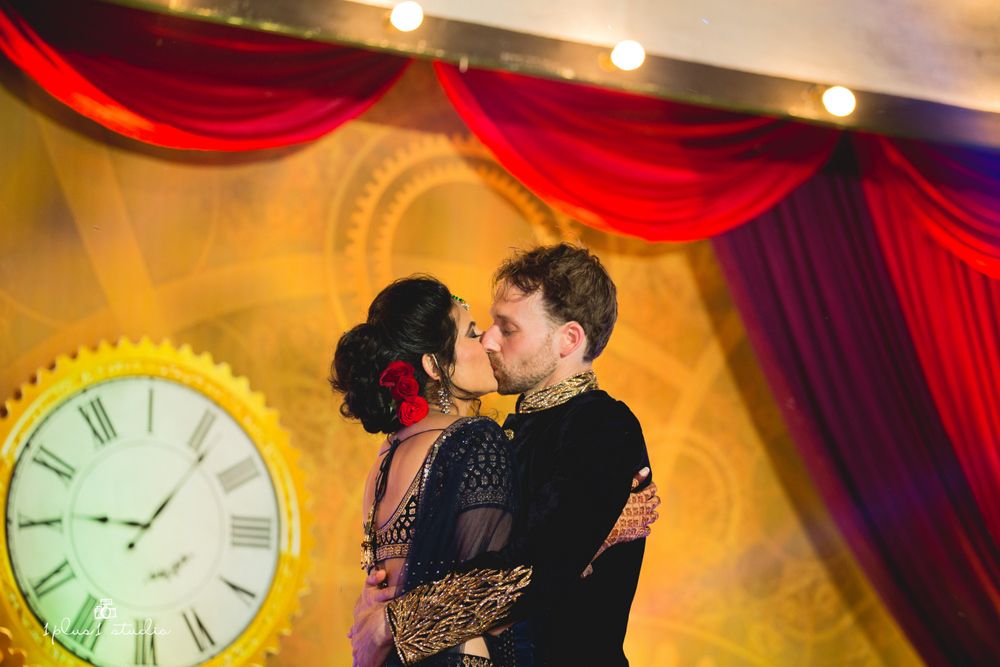 The Wedding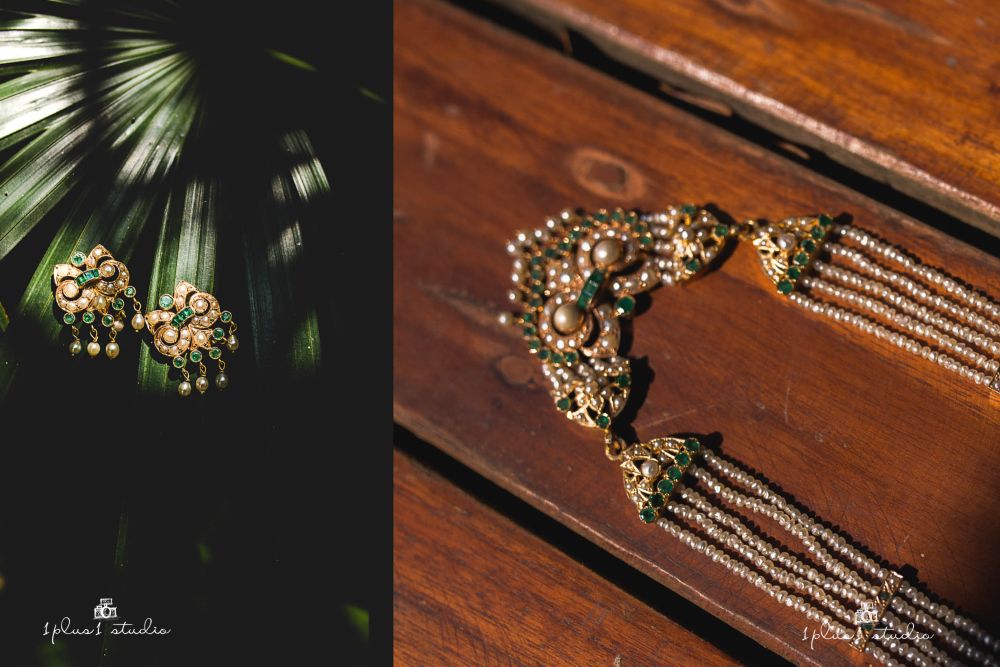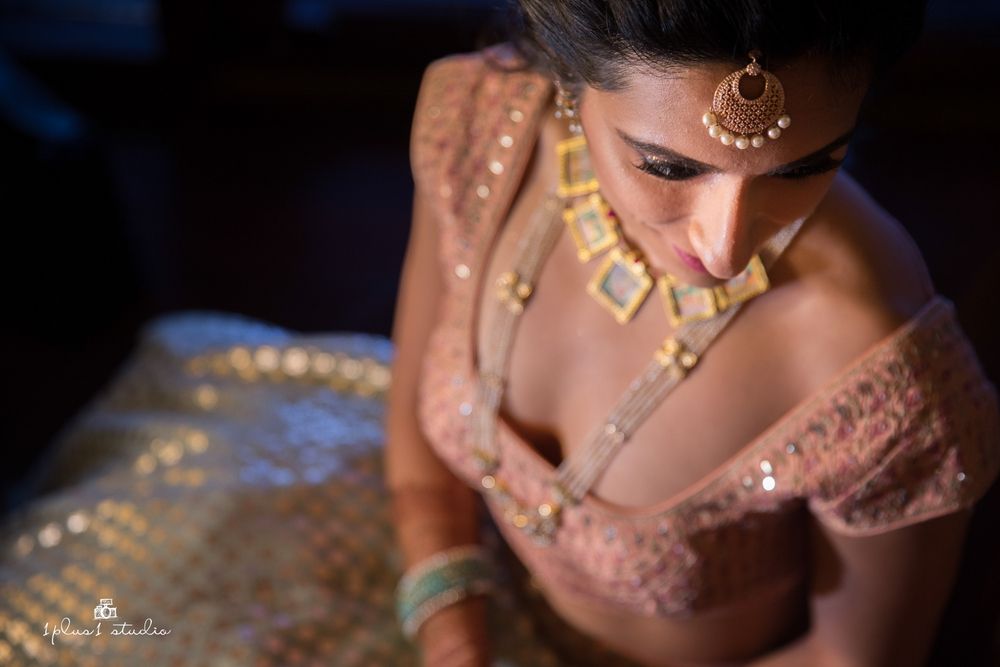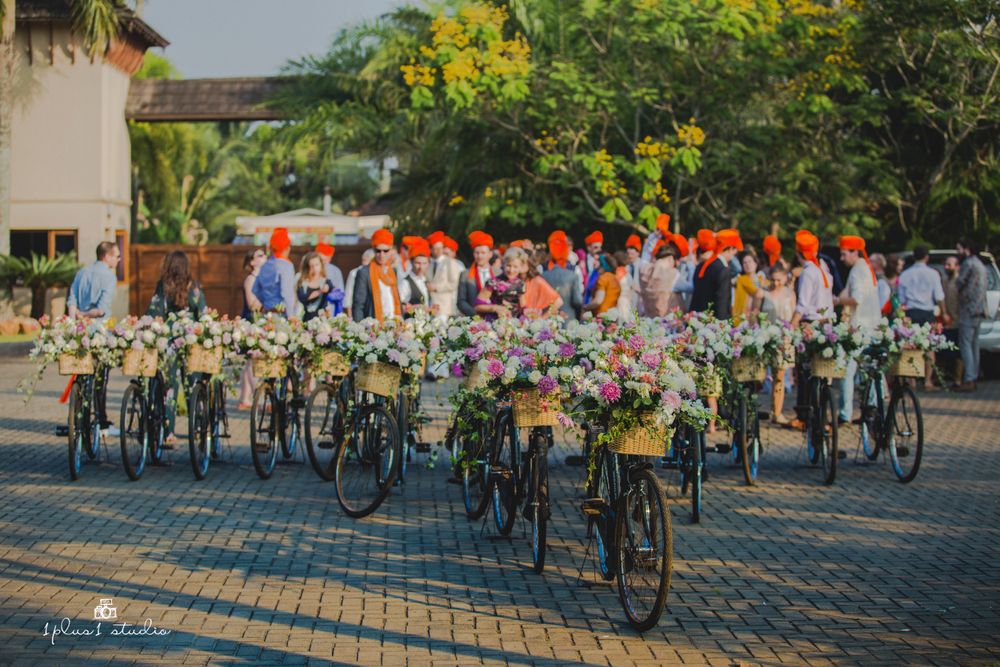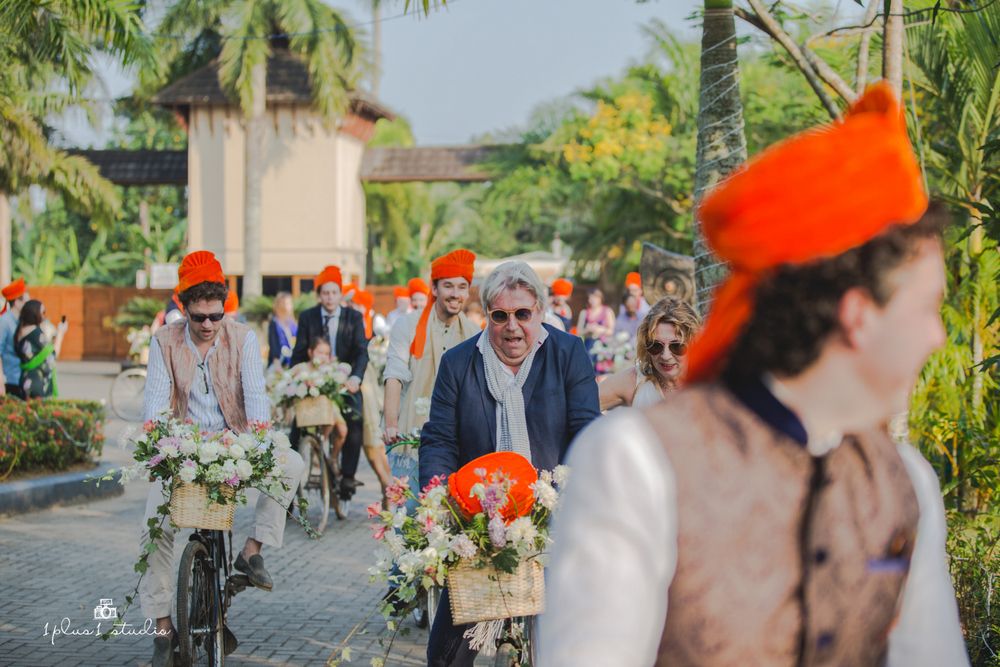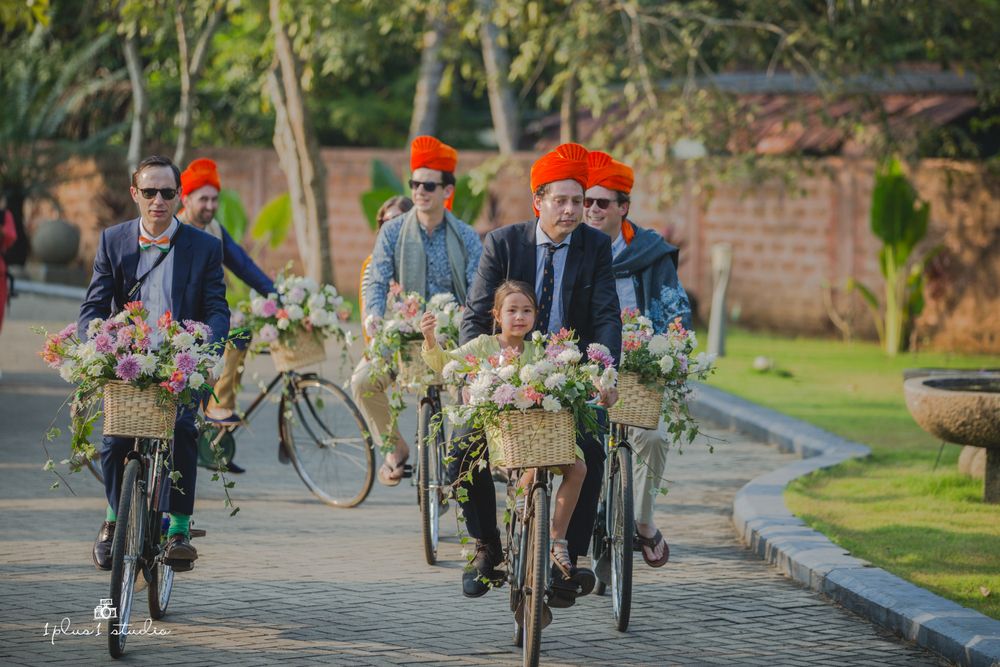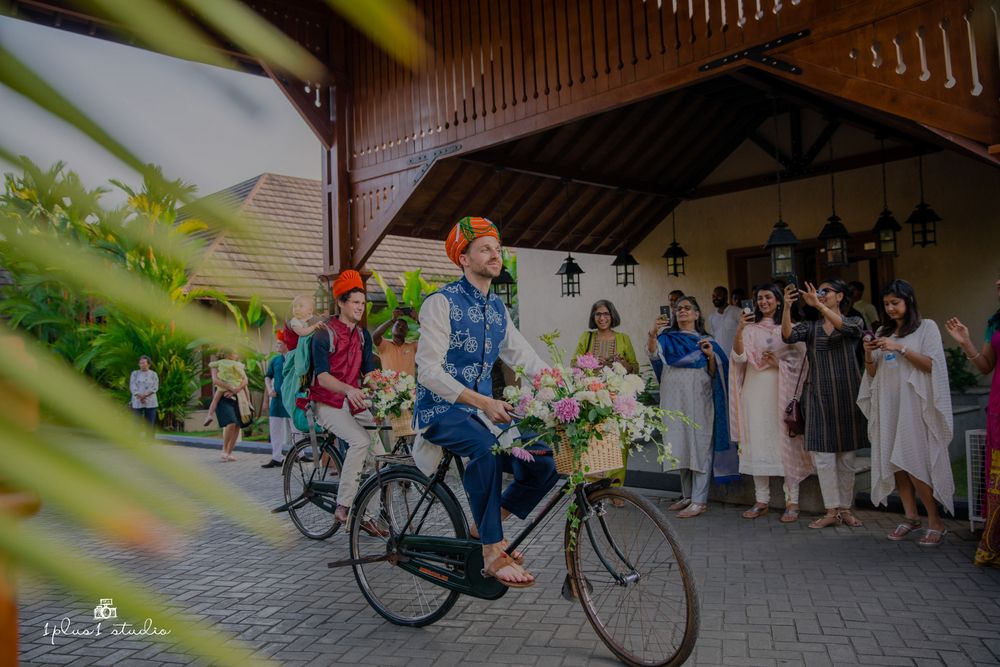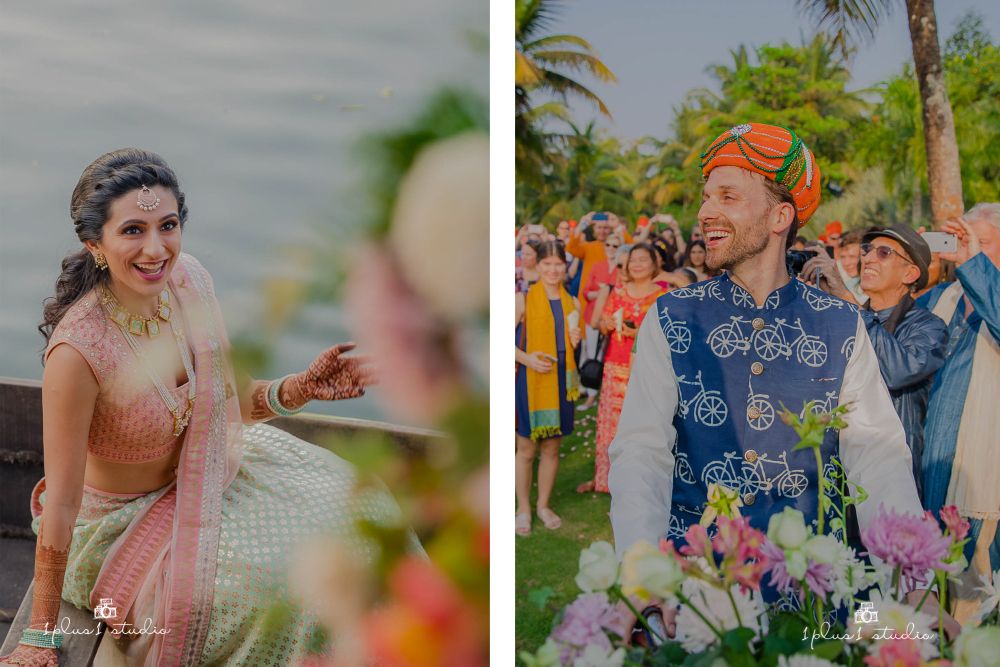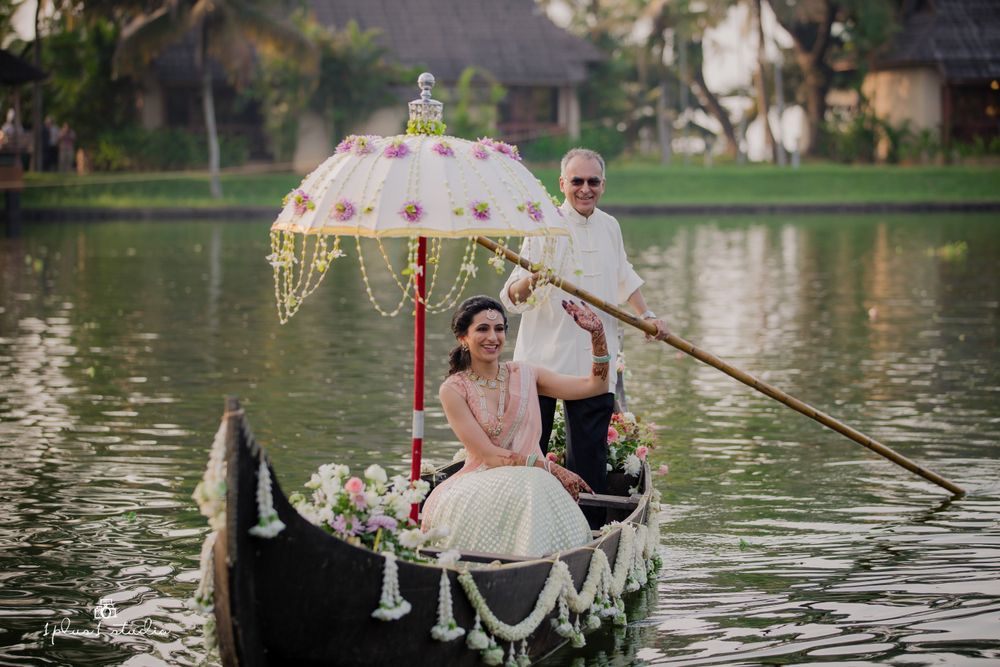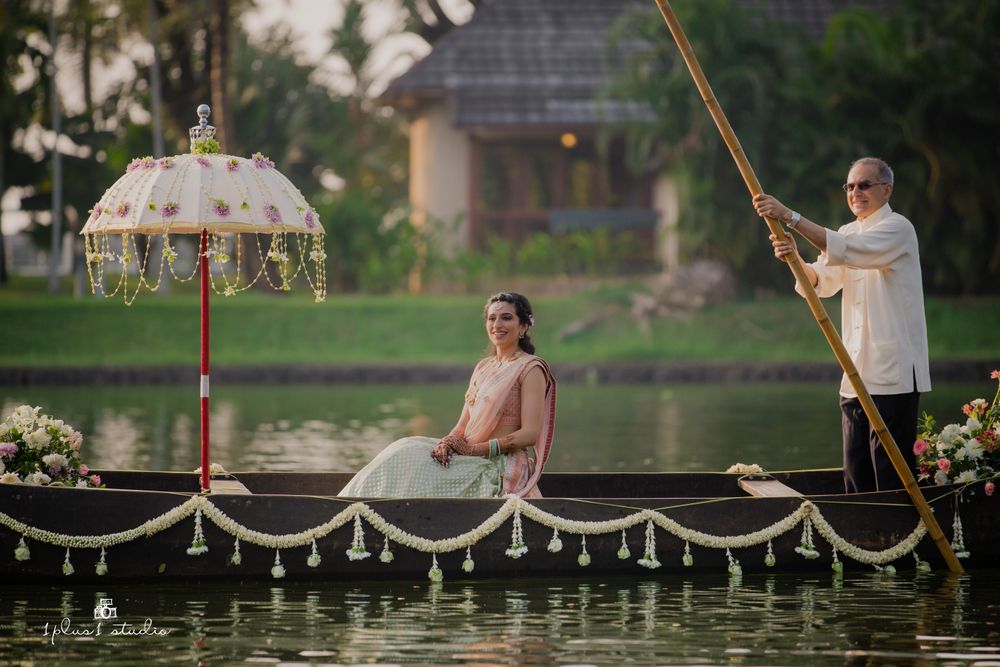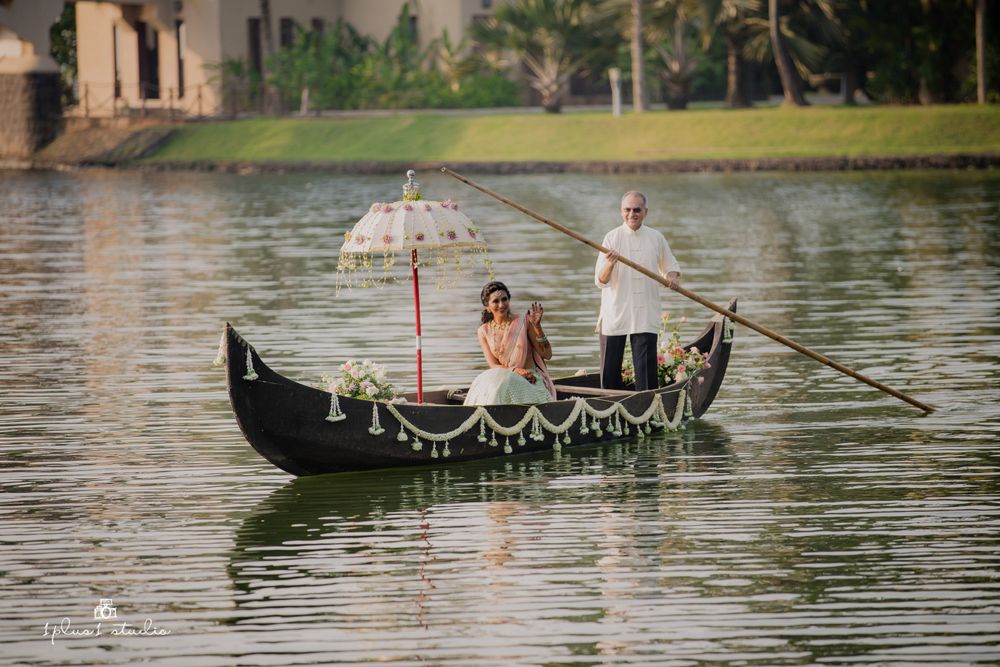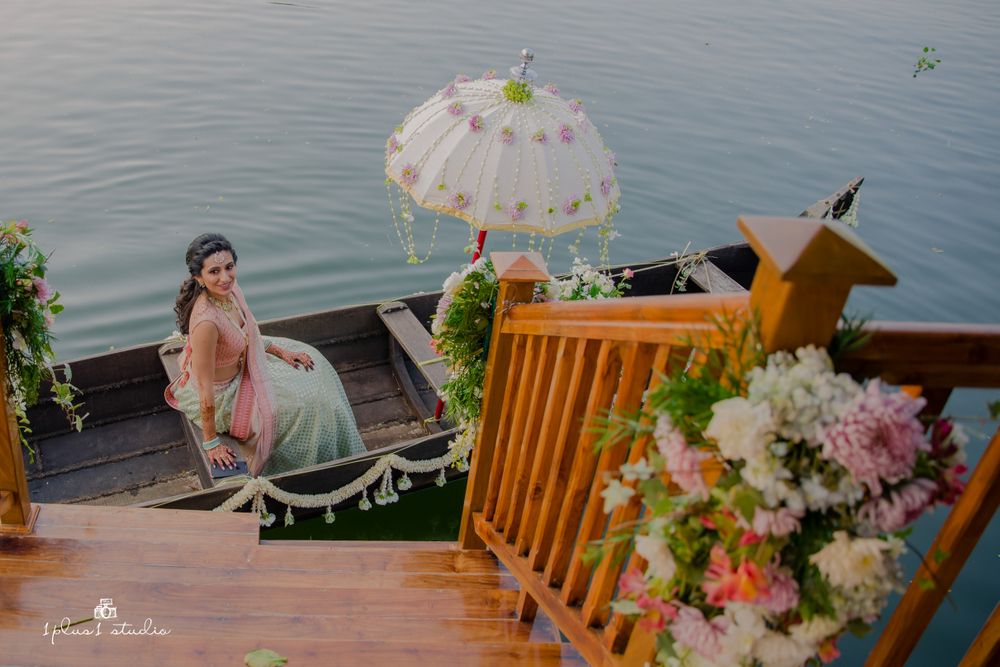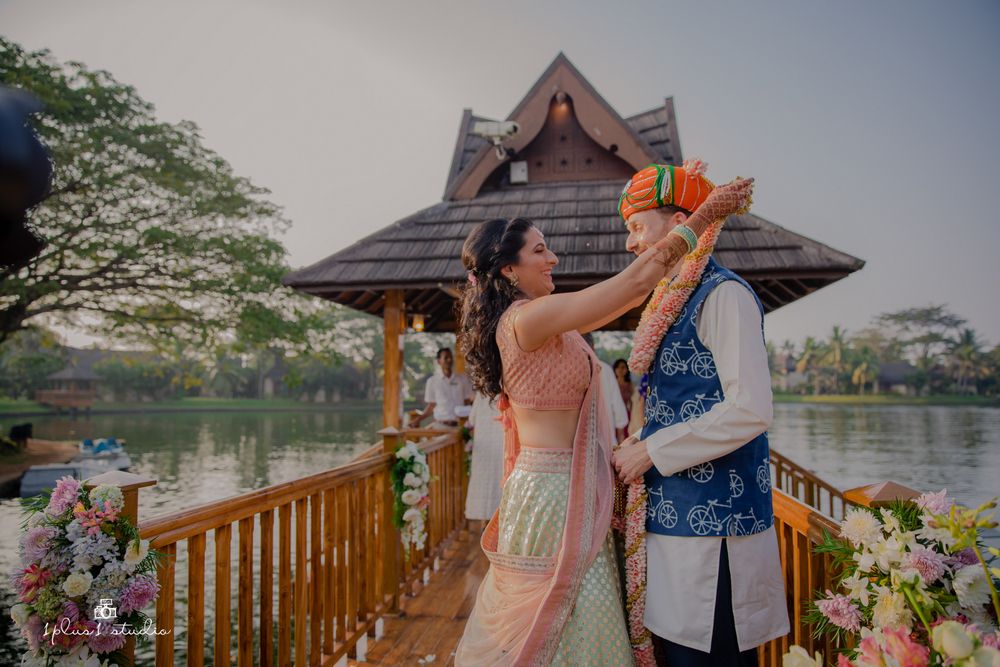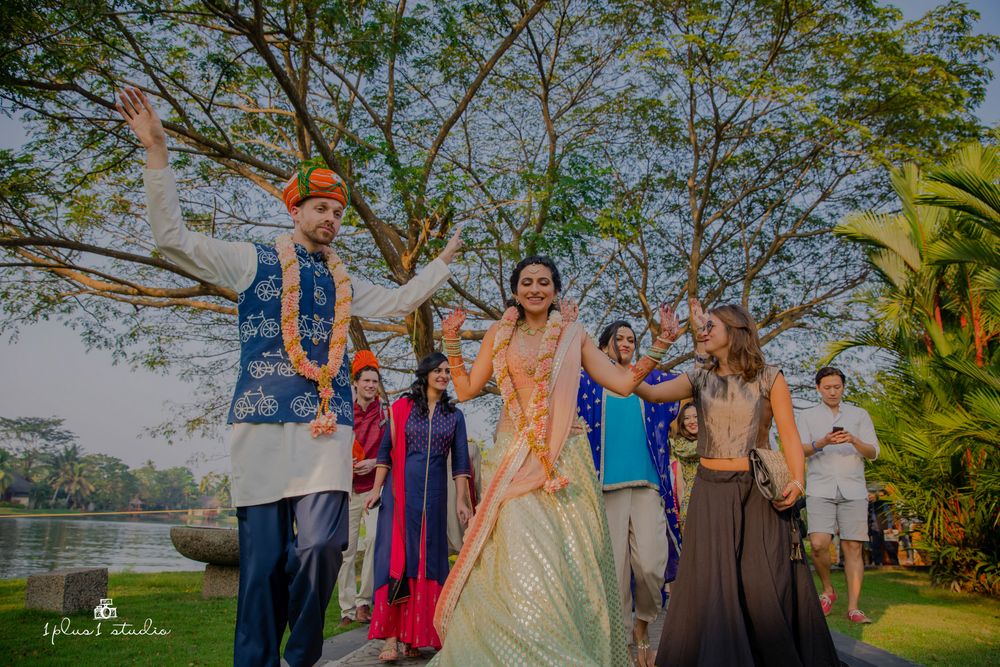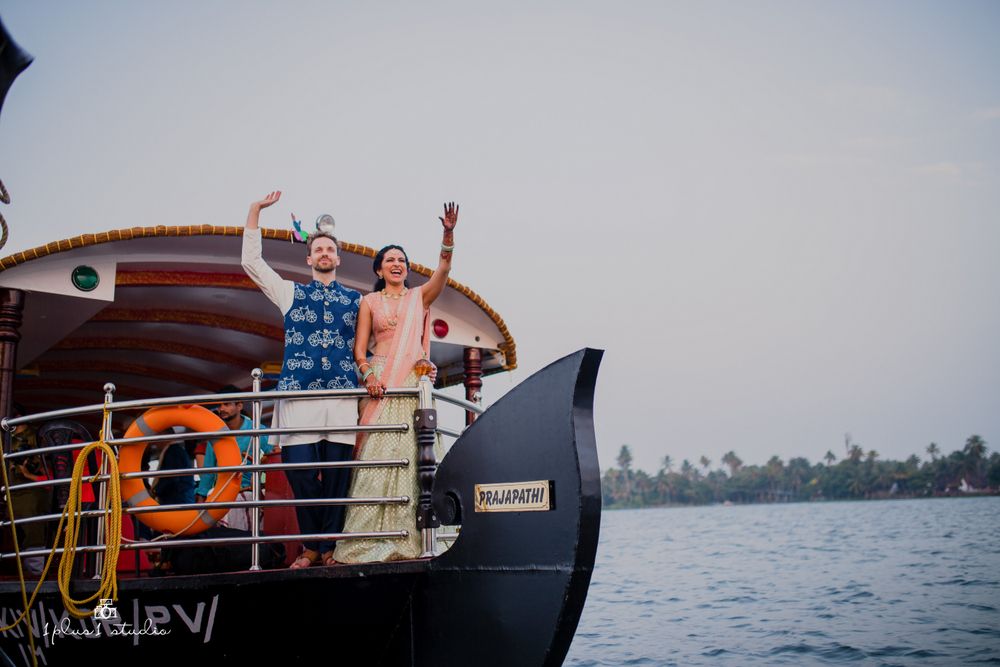 From The Bride: 
We are skeptical of anything done 'for the sake of it': for us, the idea of sitting around a mandap with a priest we didn't know, reciting lines we didn't understand, following religious norms we didn't associate with, seemed strange - inauthentic even. We decided instead to design our own vows ceremony. We agreed that it was important for us to lay out our commitments to each other and to our relationship, surrounded by our closest family and friends. 
The couple talks about what they wore to the wedding and why? 
Mahima: I wore a pastel pink and mint green lehenga from Anita Dongre. I bought this lehenga before I even knew when or where I was getting married actually! I wore my great grandmother's 'taveez'-style necklace (traditional Rajasthani miniature paintings, which can be worn both sides, as the back as covered with embossed gold). I paired this with a long Rani Haar made with Basra pearls and emeralds, also inherited from my great grandmother.
Reinier: In the Netherlands, wedding wear is much more moderate - dare I say boring? So when it came to preparing for my own wedding, I needed some help! My mother-in-law saw this fabric with bicycles on them online and, knowing well how much I like cycling, she got me some of the fabric - custom-ordered for me as it had sold out! We decided to have a waistcoat made - one of my favourite types of clothing.
The couple also talks about their favourite moment captured on camera
The most magical moment pictorially was when we both arrived at the Zuri lagoon at the end of the Baraat: Mahima being rowed in by her father across the lagoon, and Reinier and his 20 Dutch Baraatis arriving on the shore of the lagoon on their quaint old bicycles, decked out with flowers, accompanied by a wedding band.
The evening light was gorgeous at this moment and Manvi and team got some stunning shots and we figure if there was one 'most visually appealing' moment, this would probably be it. Manvi's photos do more than document. Every shot, like an artwork, captures the exact atmosphere of the moment as we felt it. There's also no better set of people to stand by your side and make you feel comfortable and strong as you go through a wonderful and intense series of events! 
Vendors: Venue: Zuri Kumarakom; Photographer: 1plus1 Studio★ 5 ; Wedding Planner: Tamarind Weddings★ 5 ; Bridal Outfits: Anita Dongre★ 4.9 (Wedding)