An Intimate Delhi Anand Karaj With A Muted Pink Bridal Anarkali
BY Aakanksha | 11 May, 2021 | 1830 views | 7 min read
Ashni met Ishdeep through some common friends but their connection was instant. It was as if God knew what even Ashni hadn't and sent Ishdeep for her. The couple fell in love and wanted to start the next phase of their lives as soon. However, the pandemic put a dampner to their plans initially. But Ashni & Ishdeep still planned an intimate wedding, how they had always envisioned, and ensured all social distancing measures were taken. In addition to that, Ashni chose to not only use the WedMeGood app to plan the wedding but also use the Wedsta services for her family! 
It was a beautiful celebration, with the closes of friends and family showering love and blessings on the couple. The cherry to this gorgeously intimate pie was Ashni's muted pink anarkali that she wore for her Anand karaj! It was subtle yet totally captivating and instantly had our heart! Scroll down and see for yourself this stunning celebration. 
Meet
Ashni & Ishdeep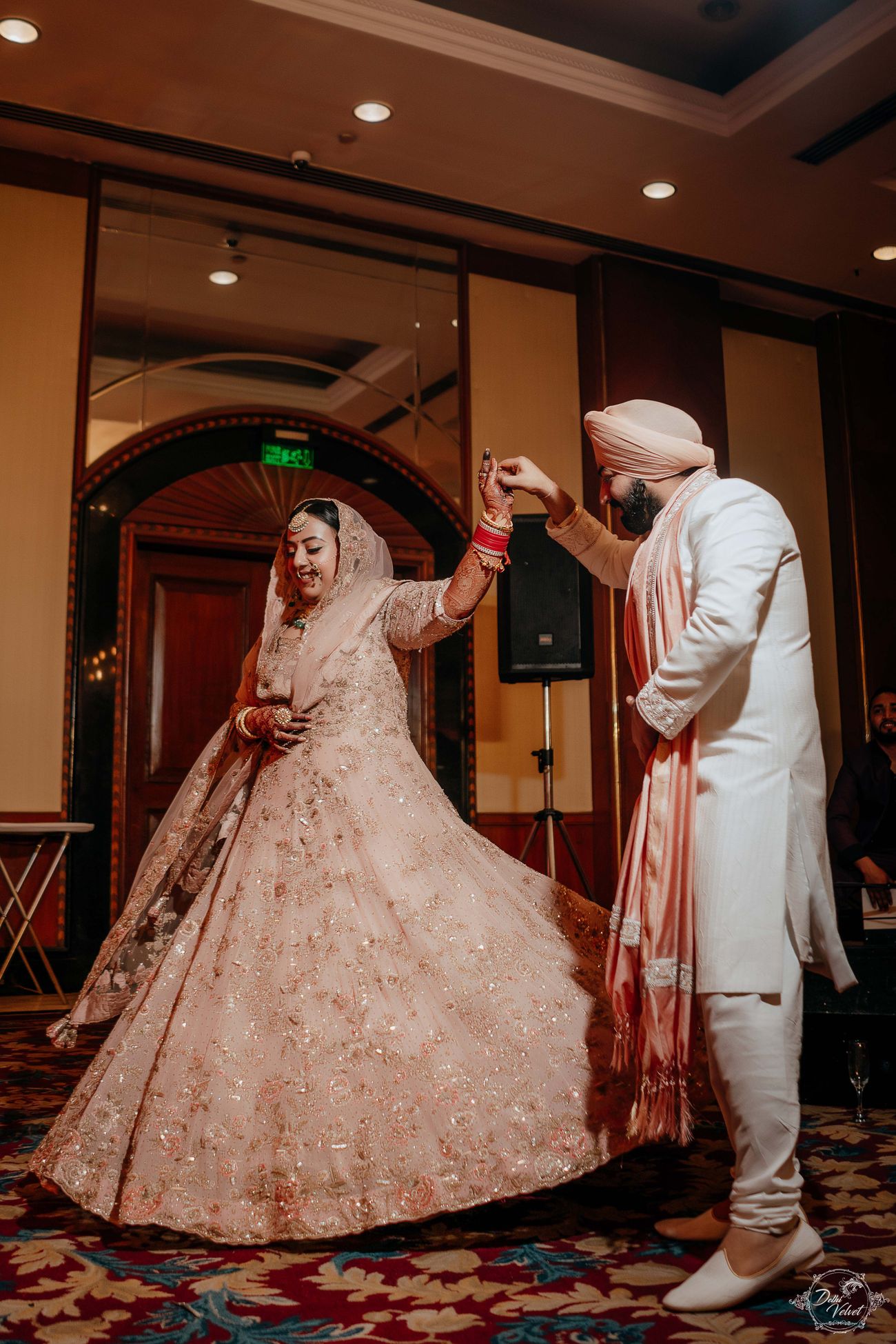 The Mehendi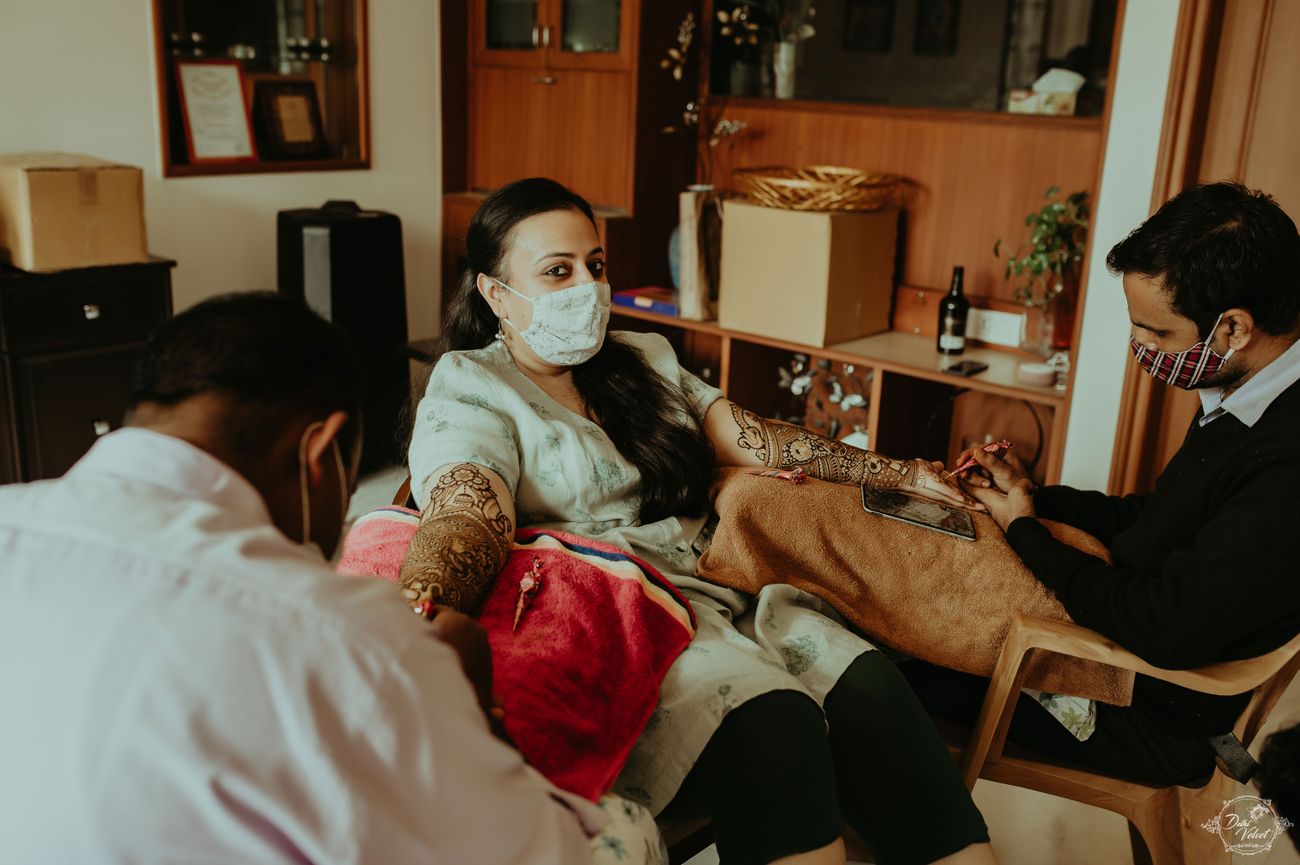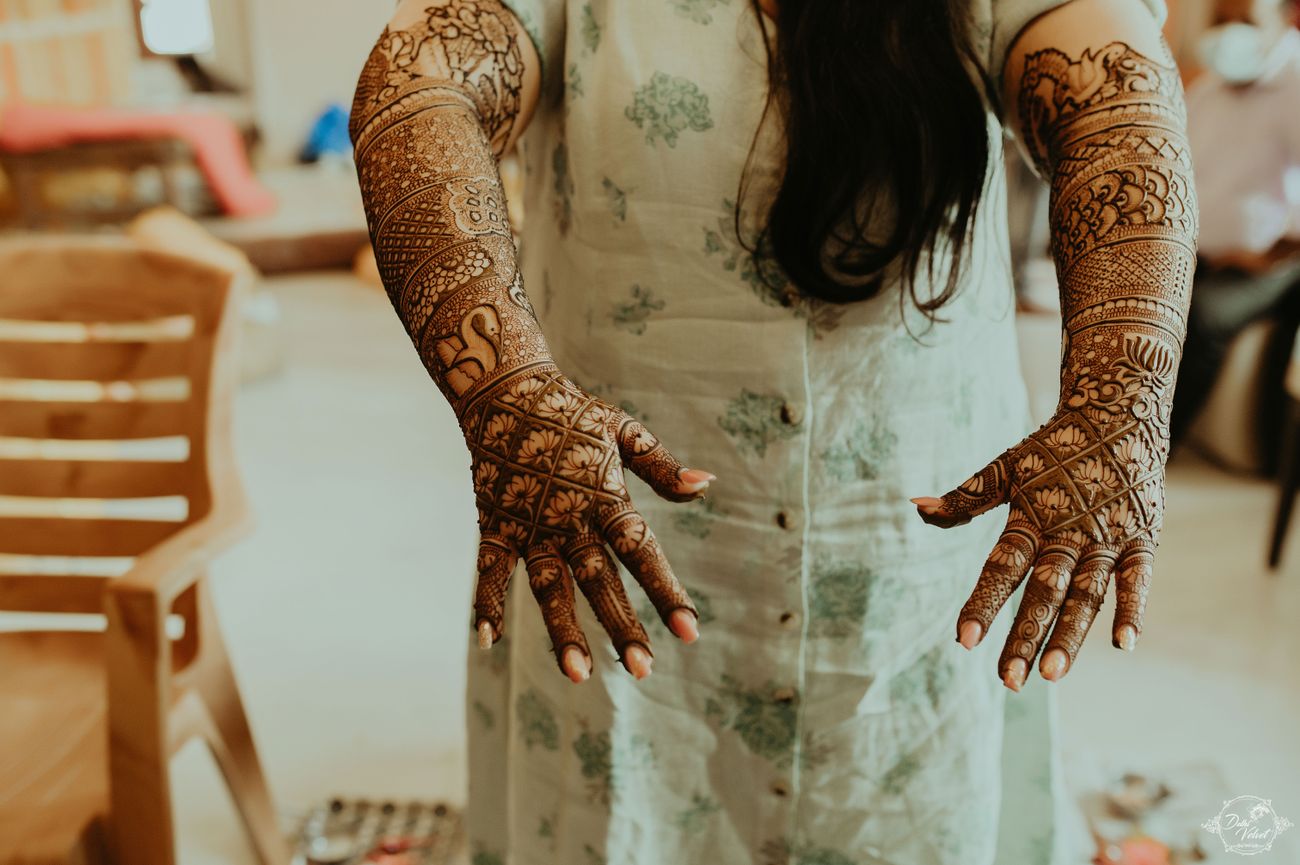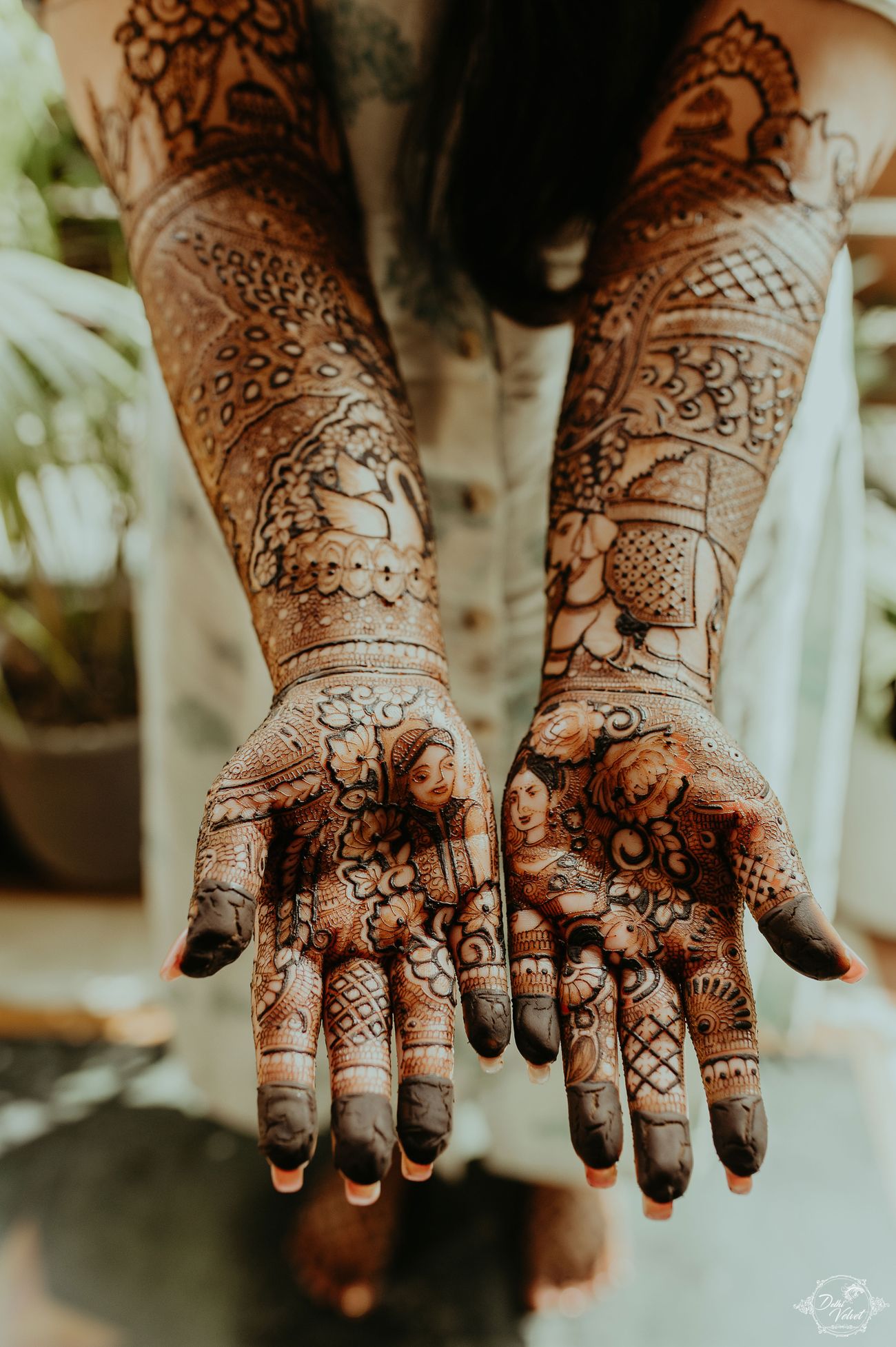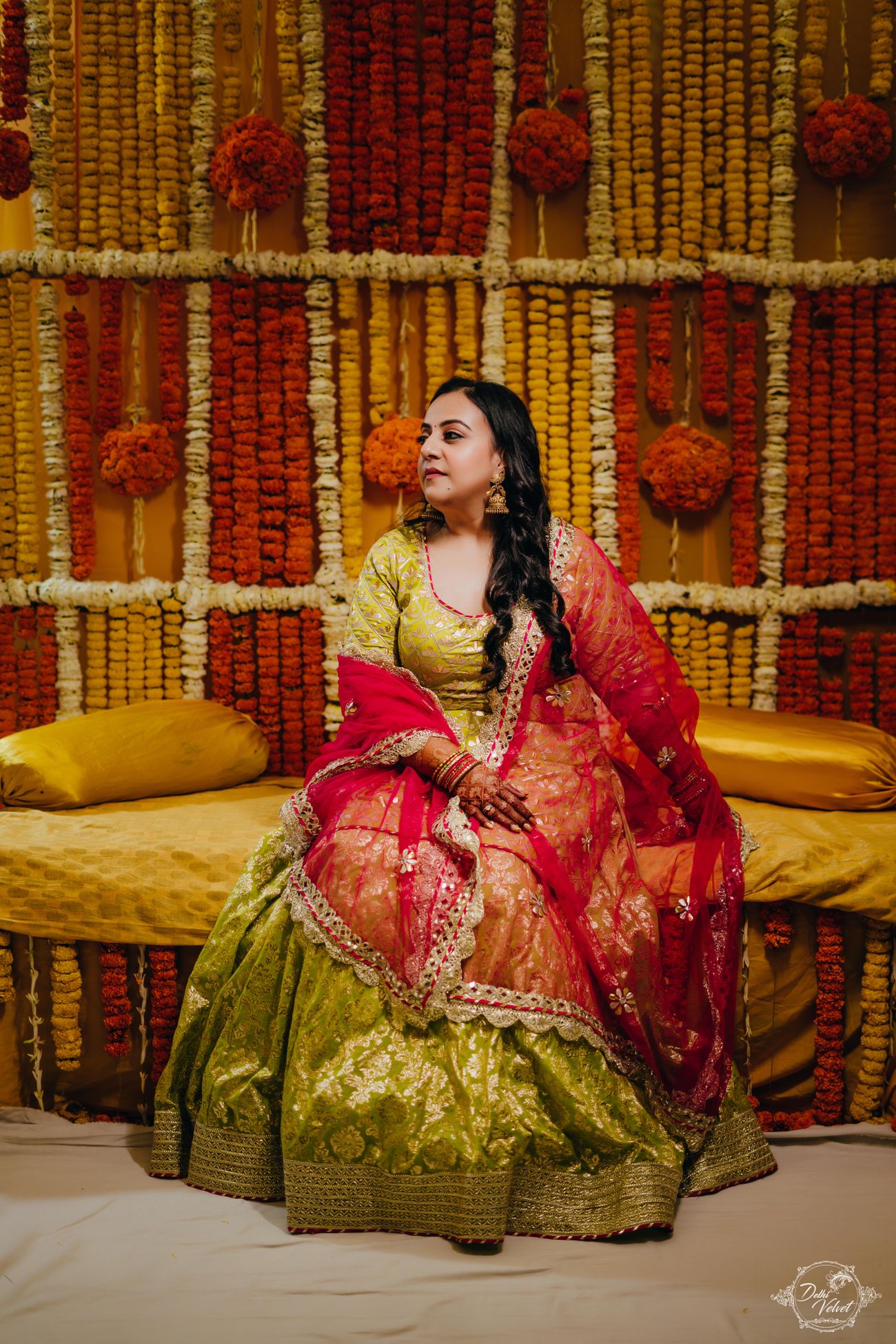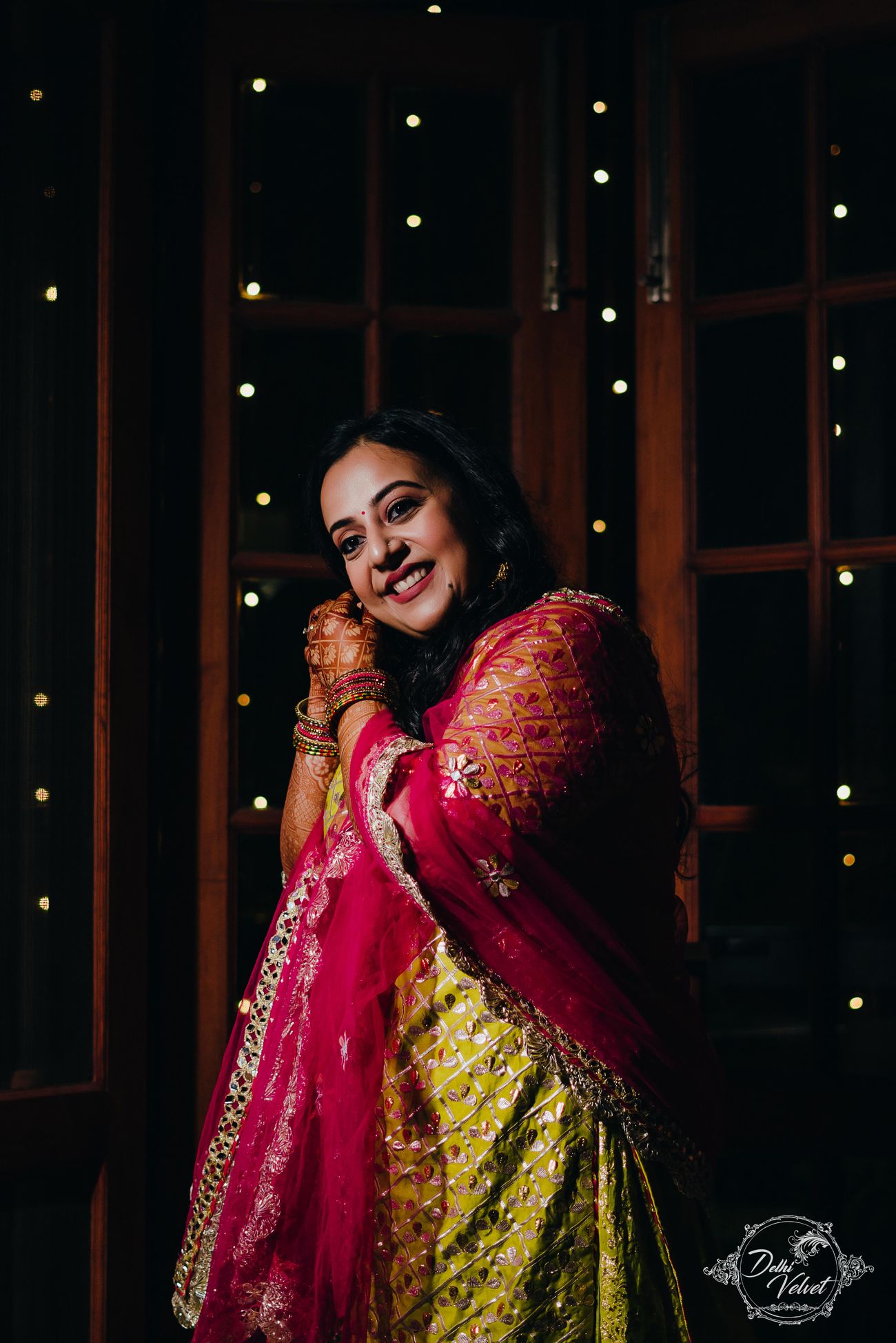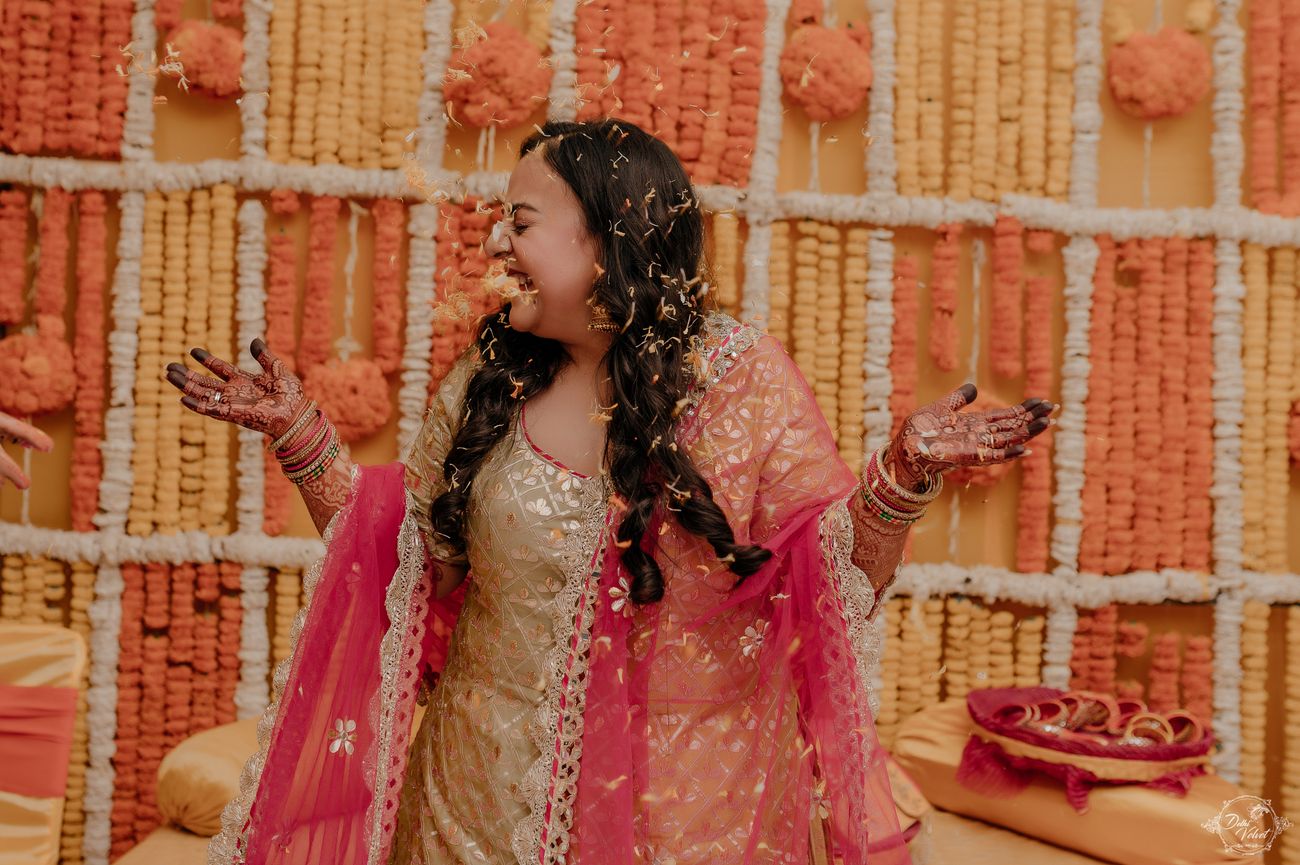 The Haldi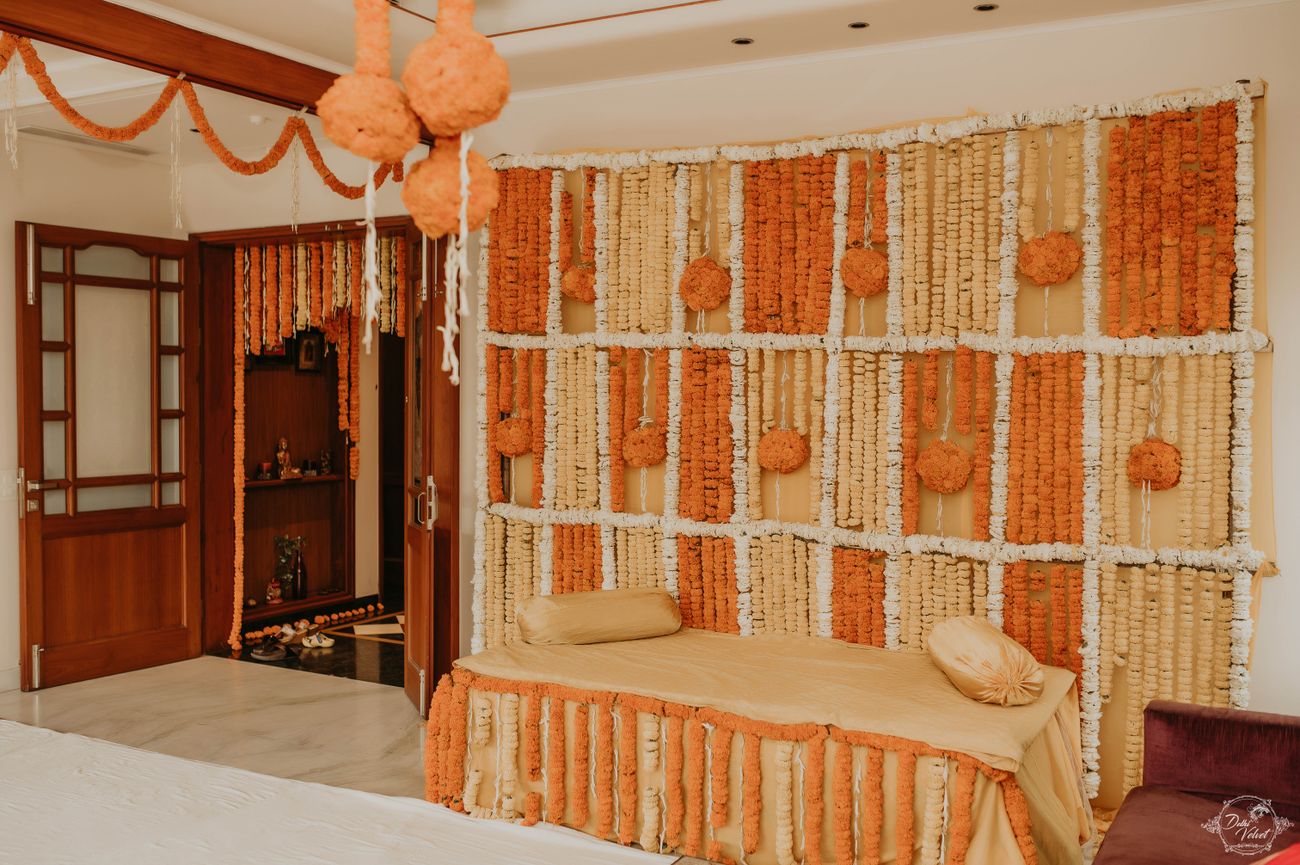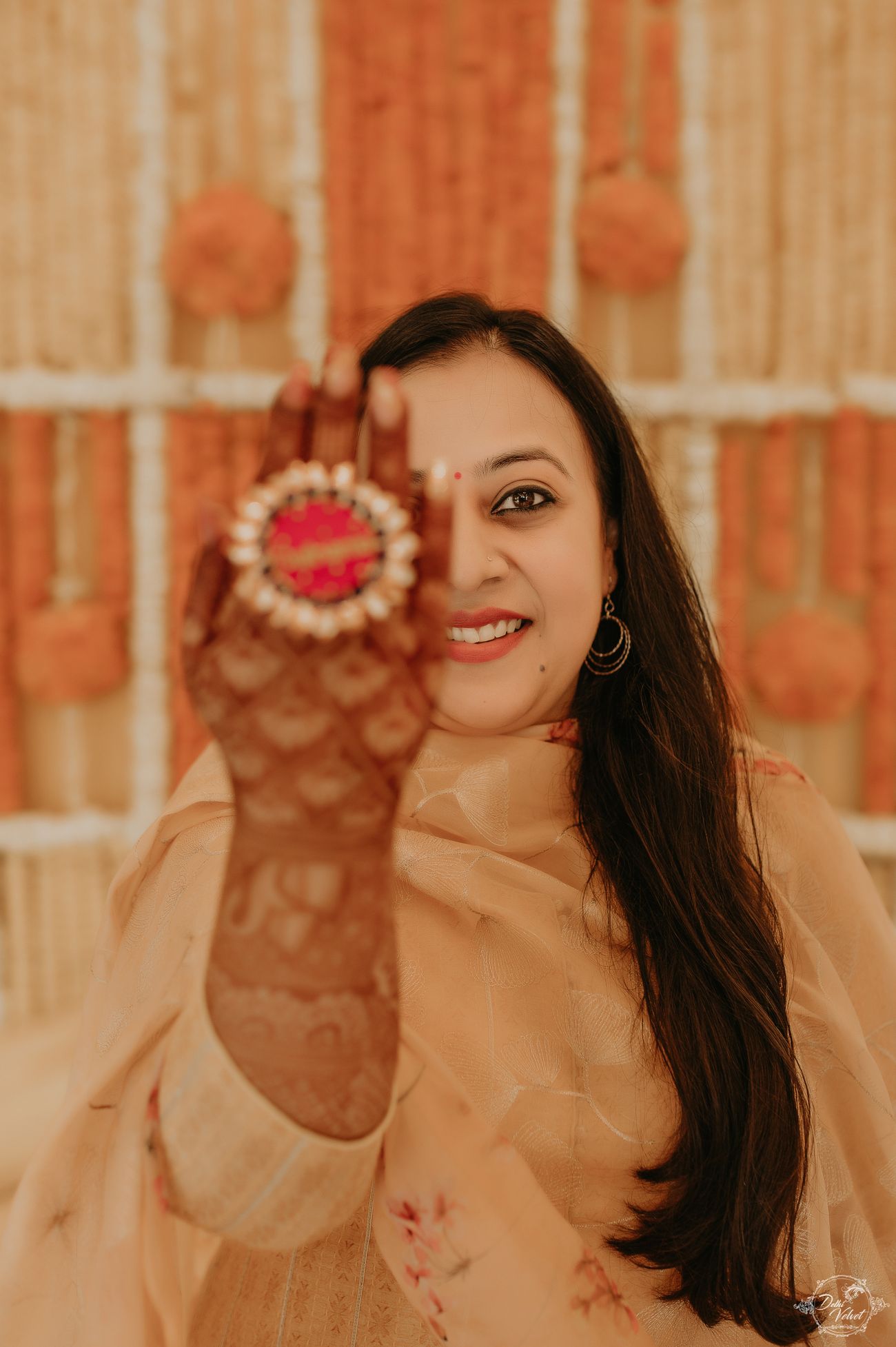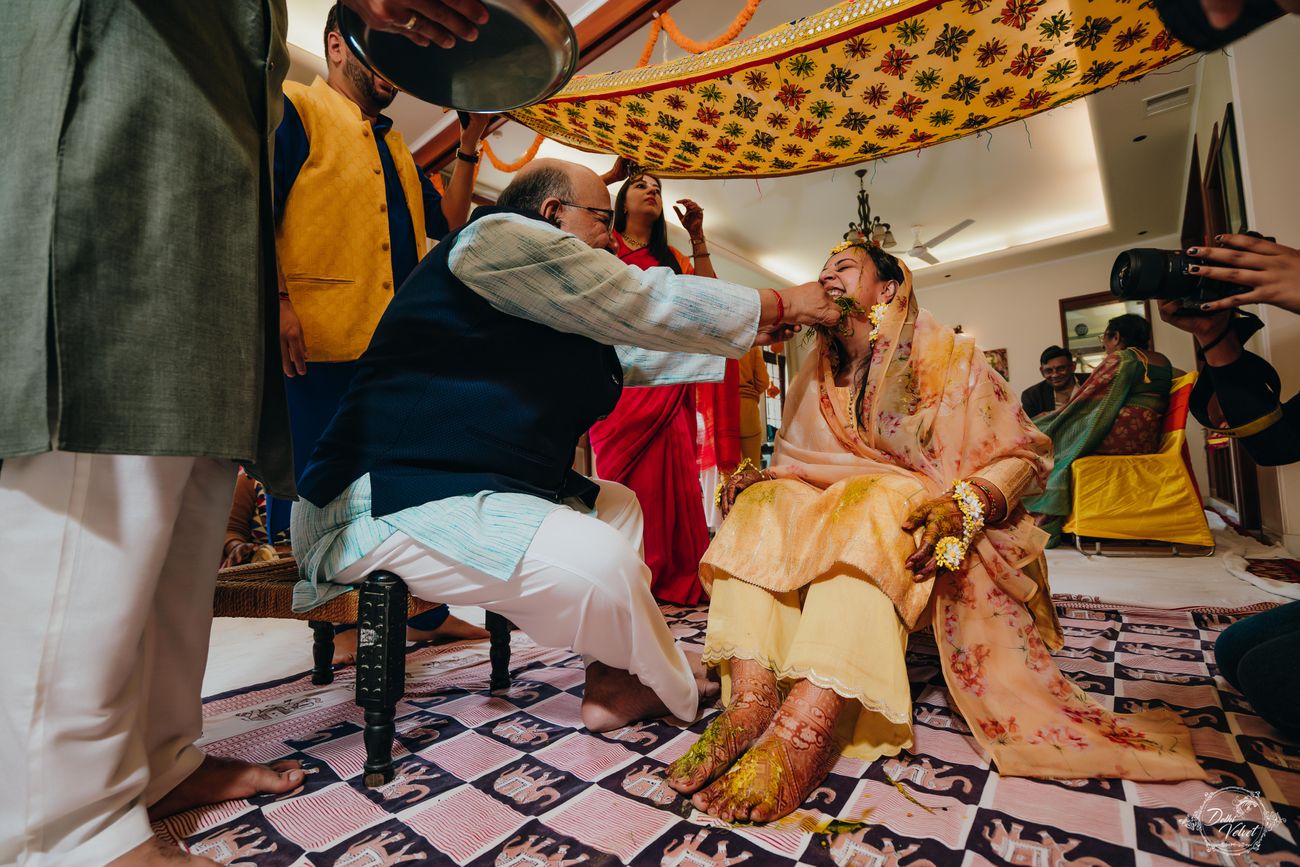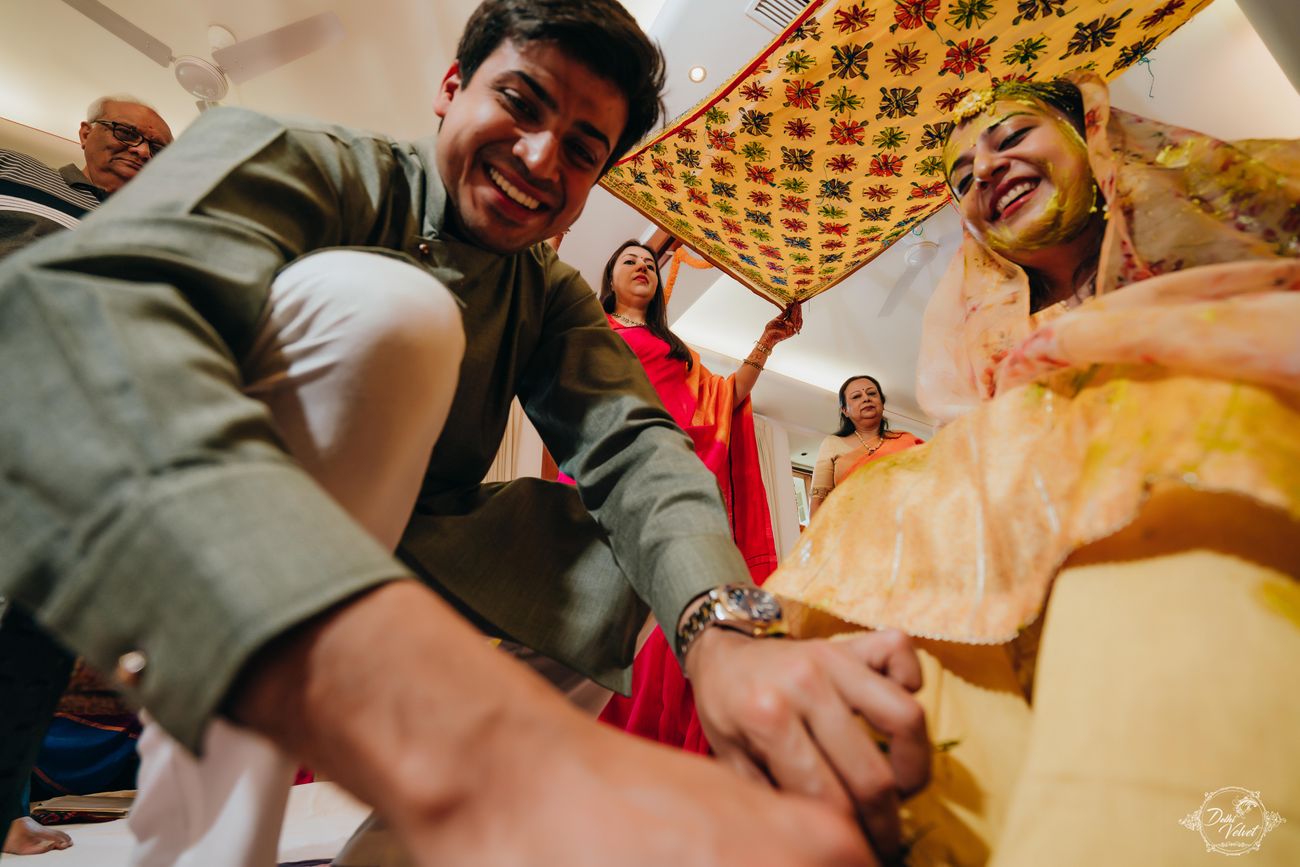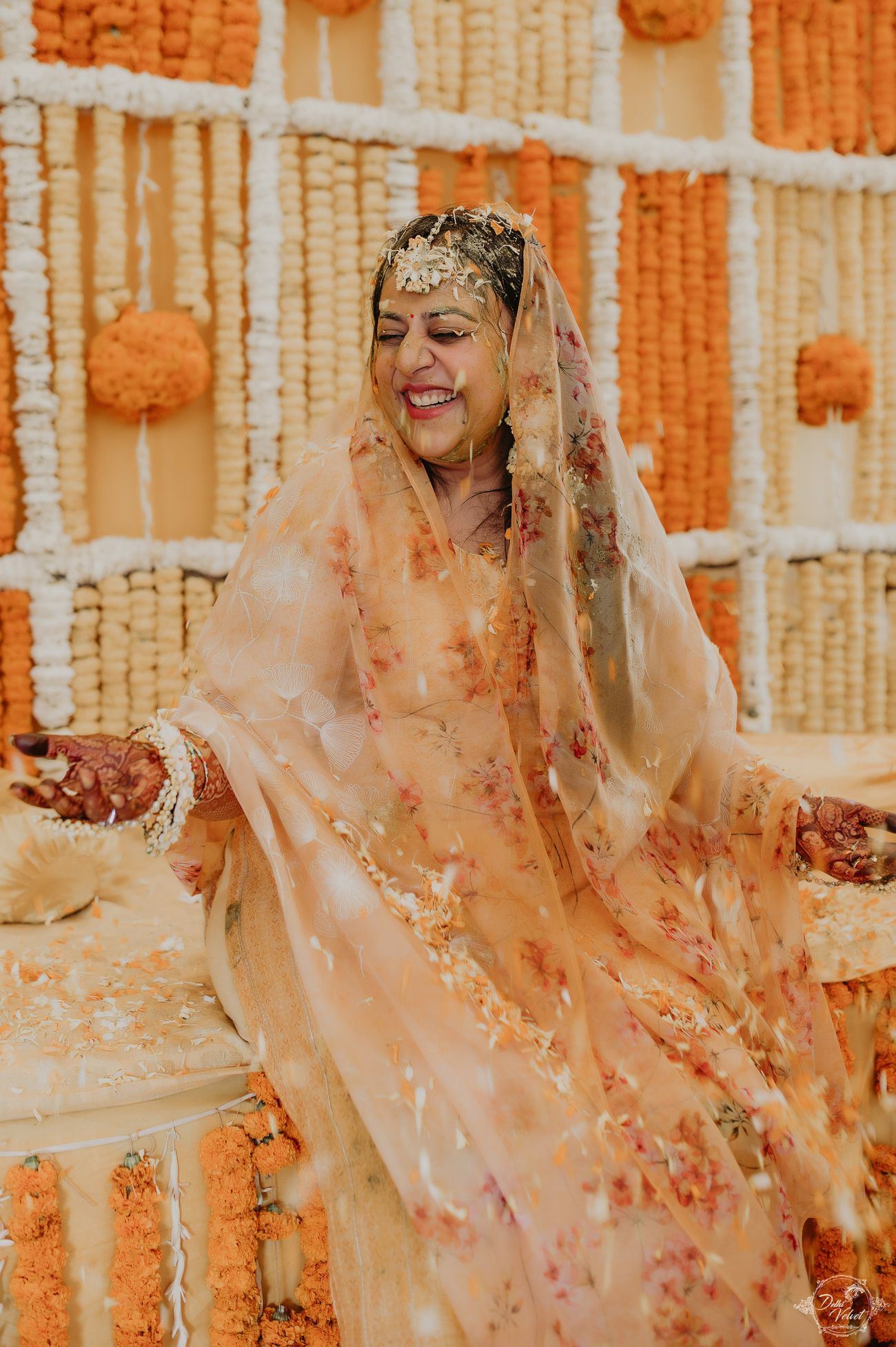 The Wedding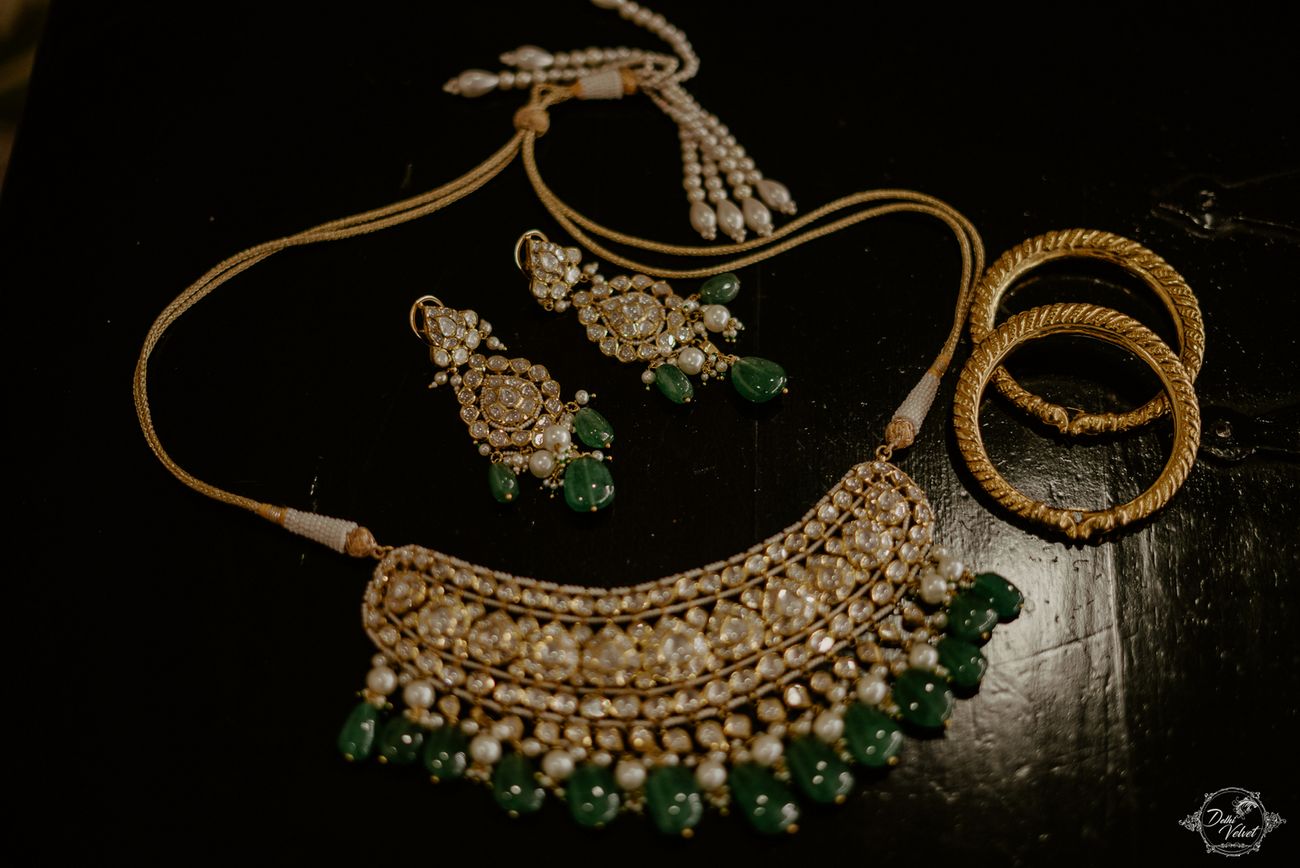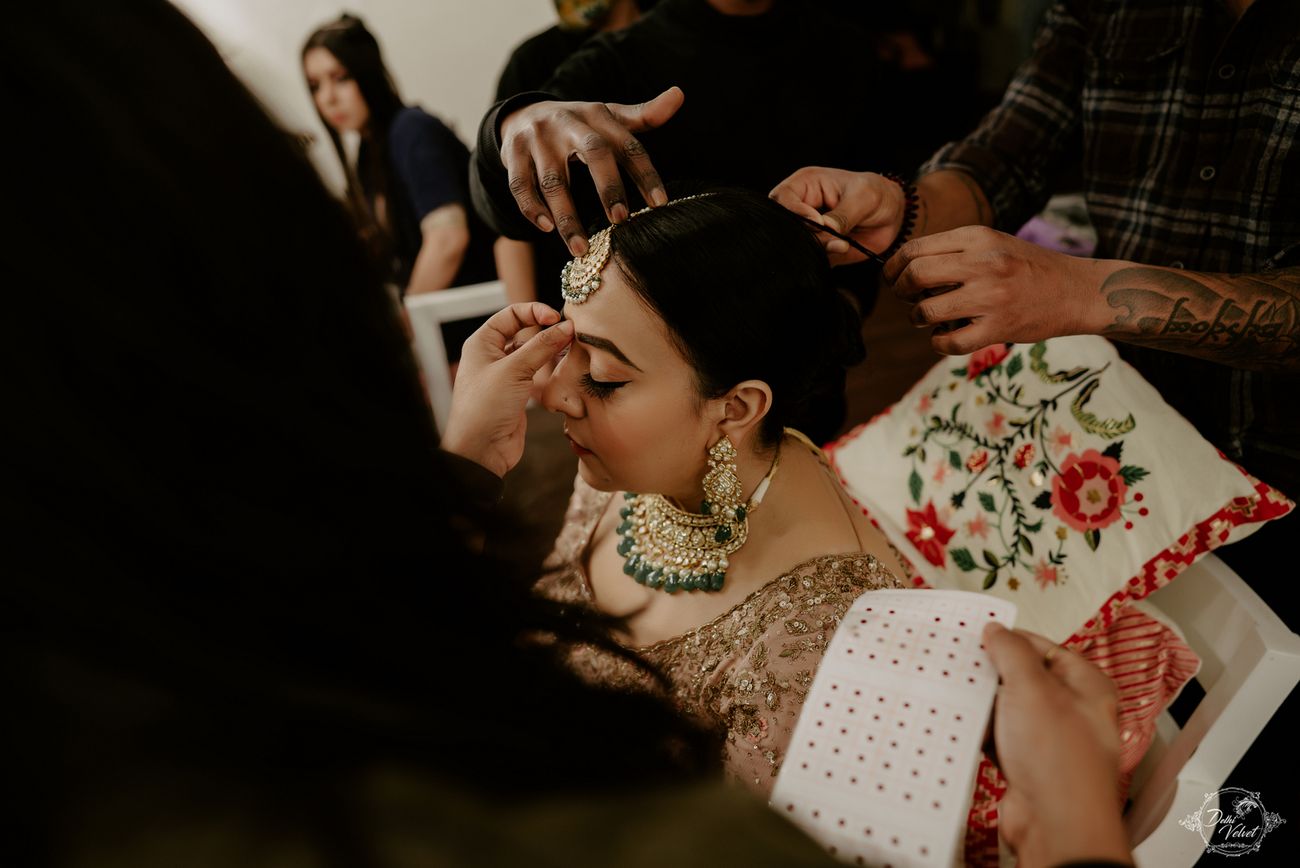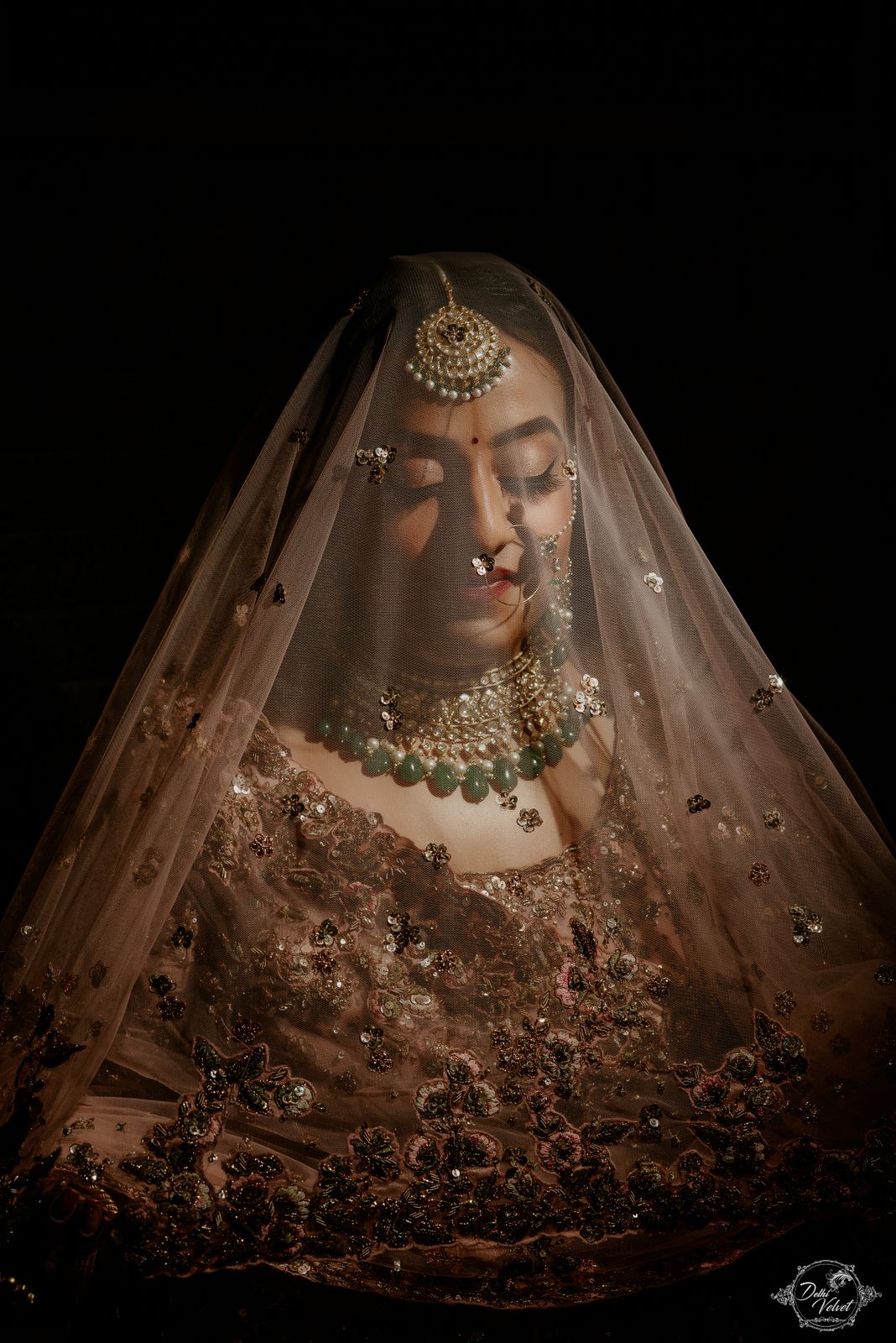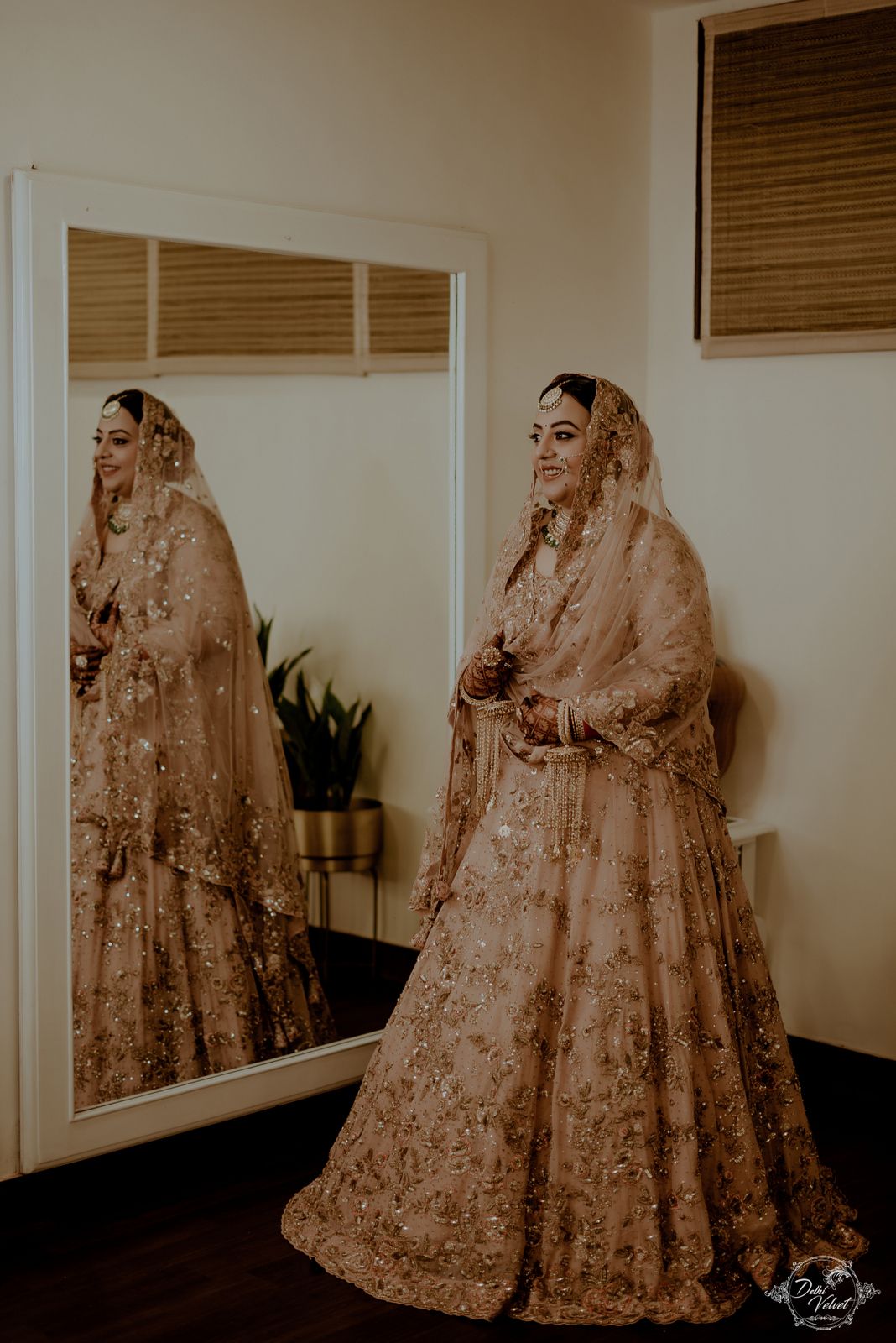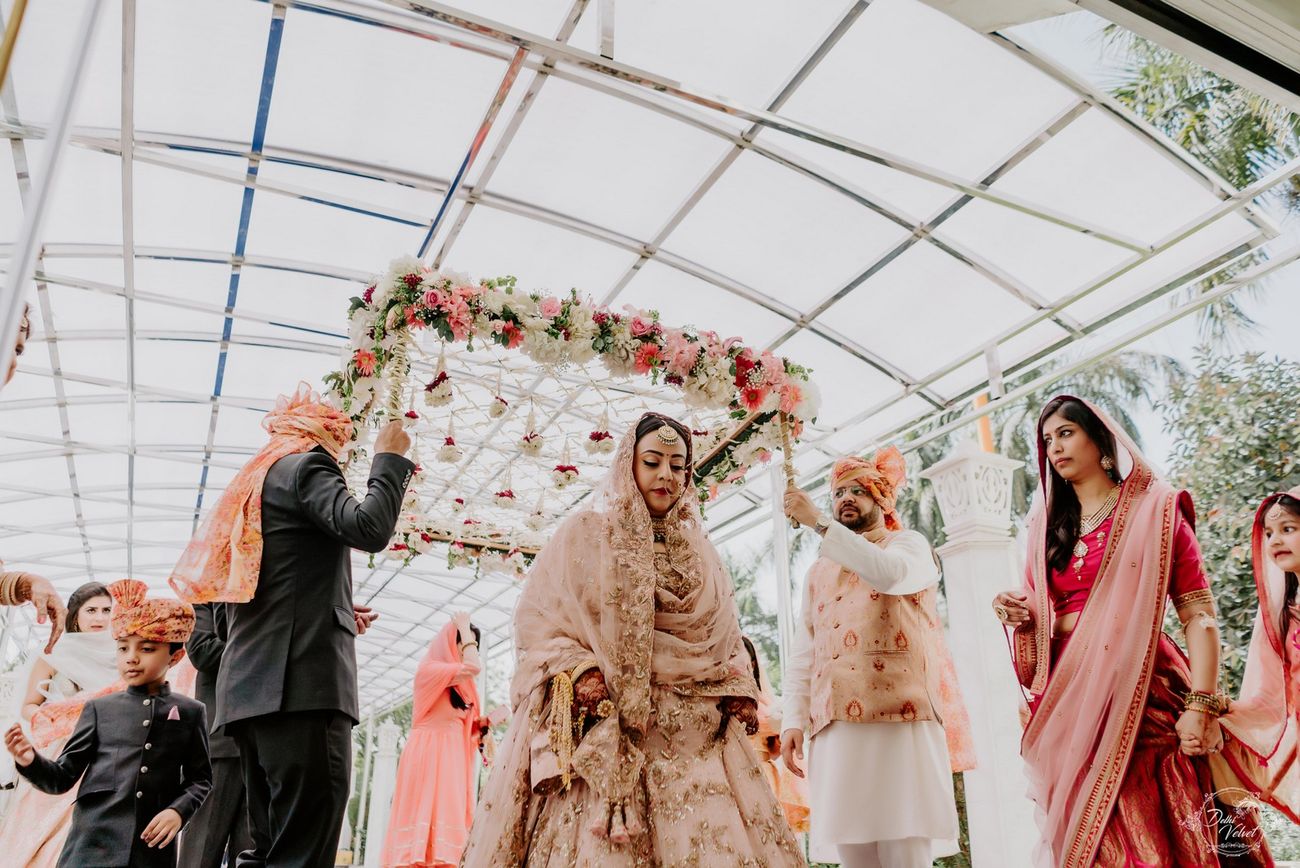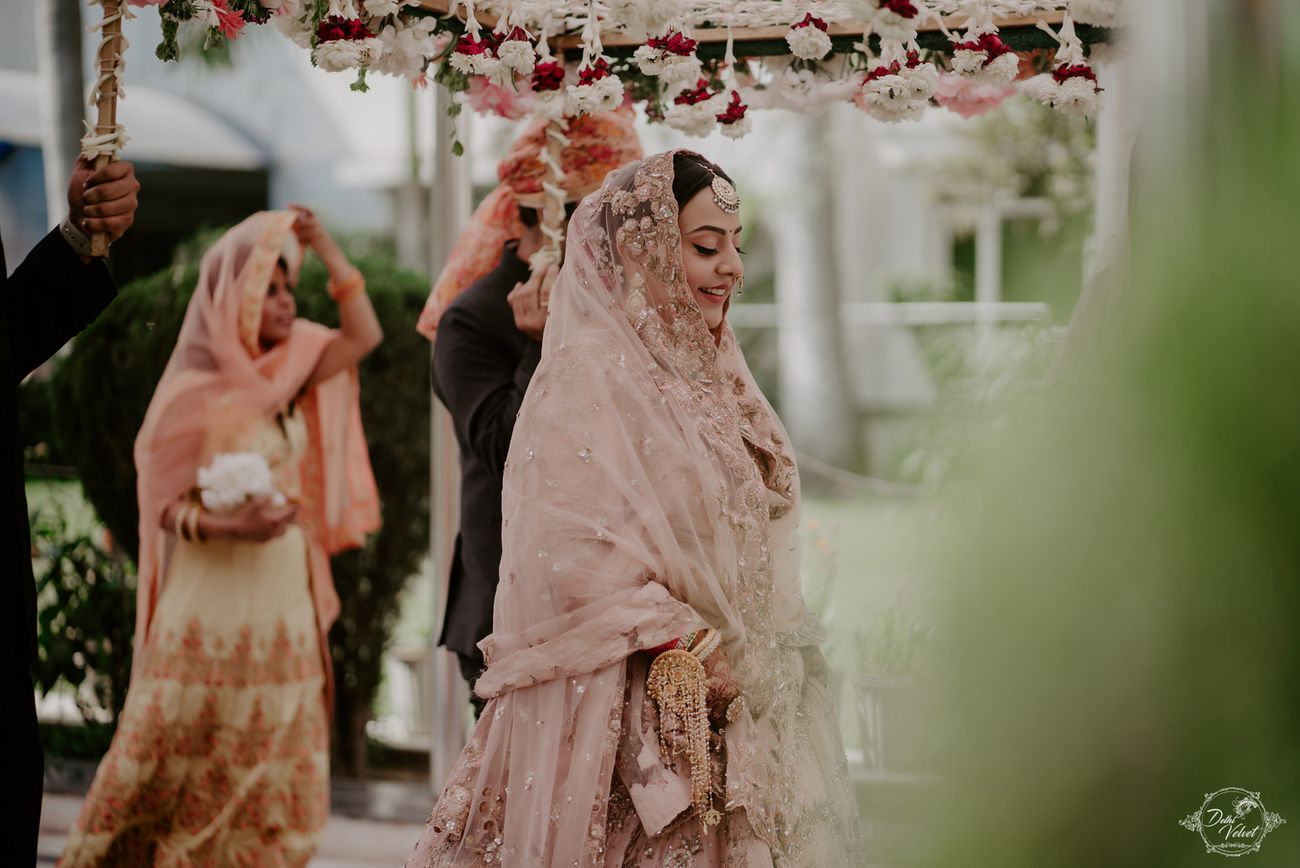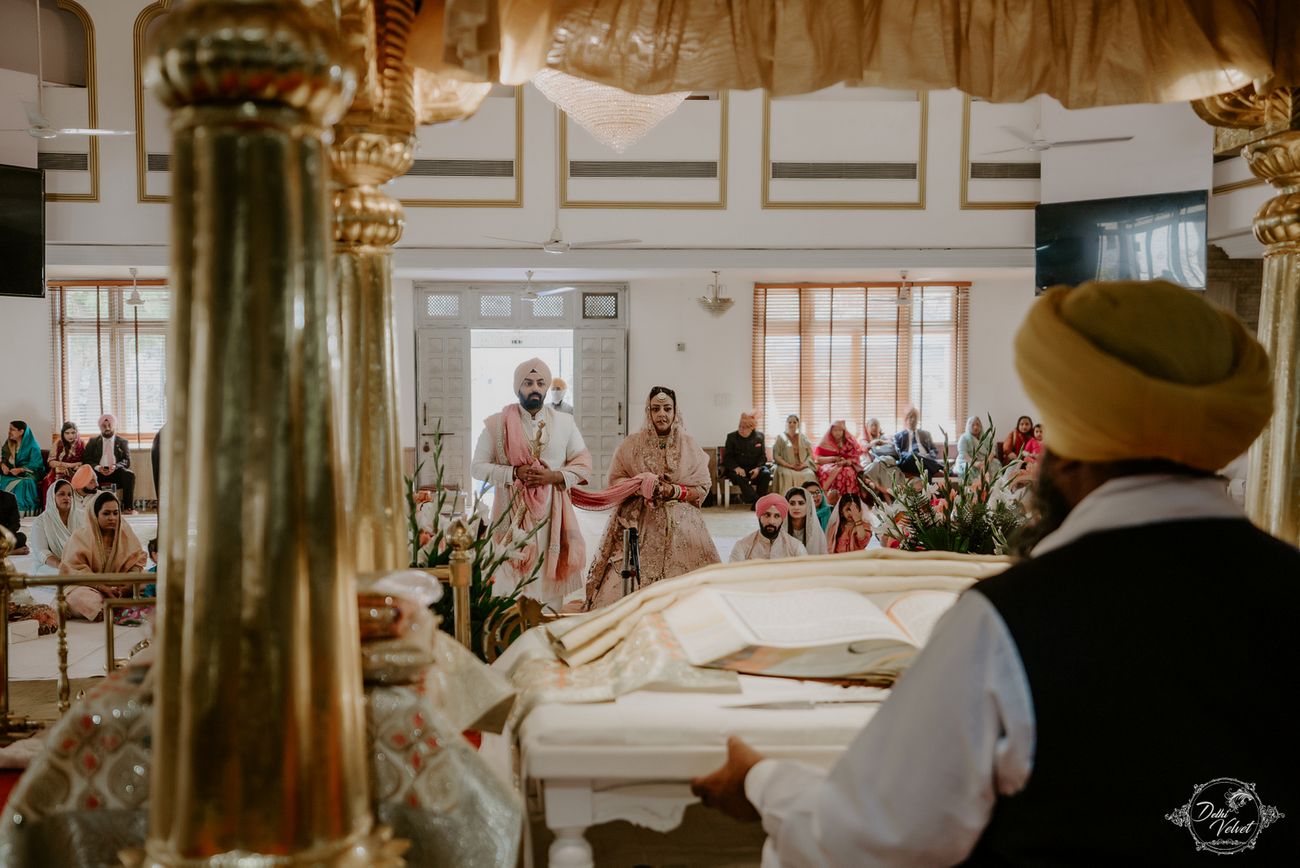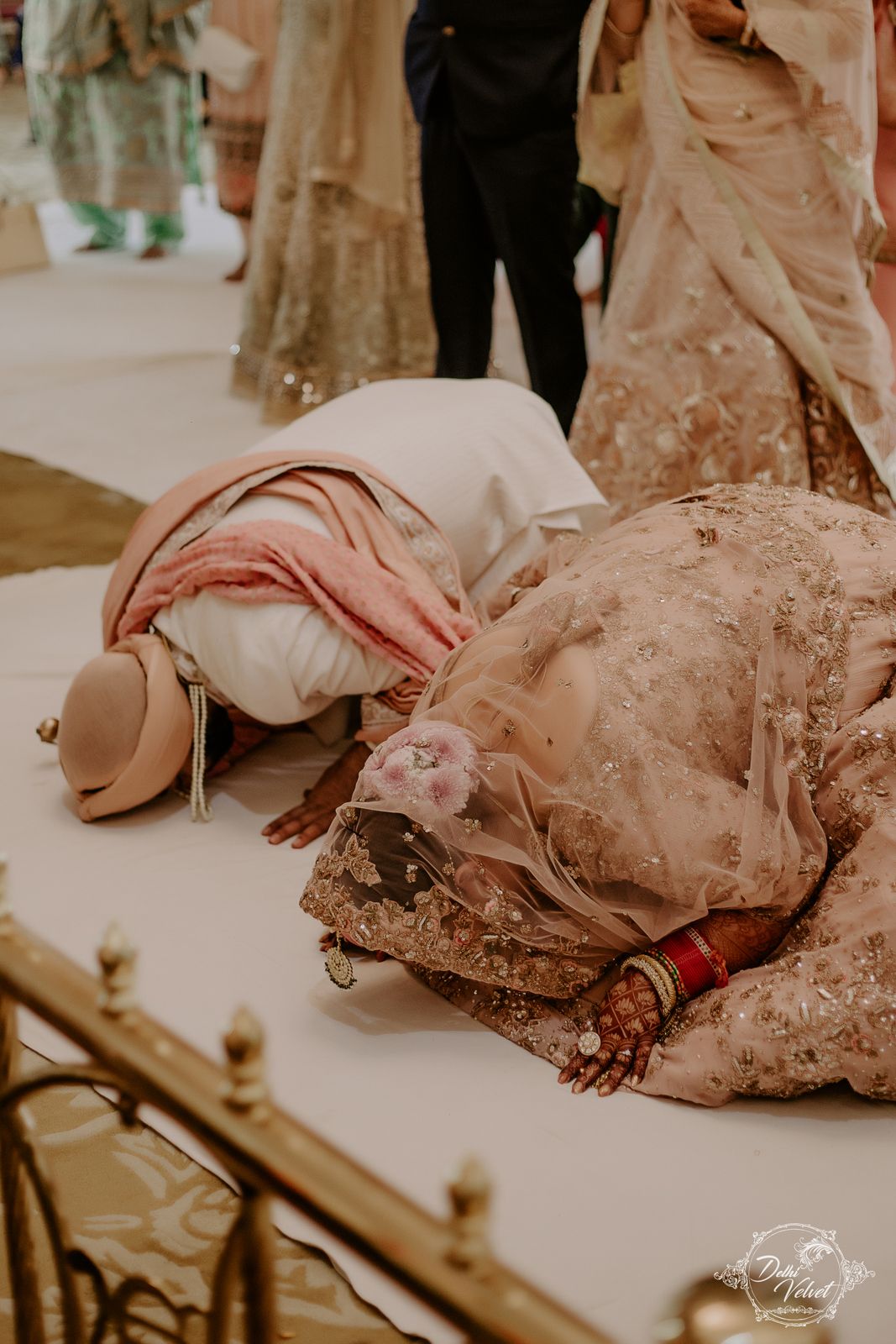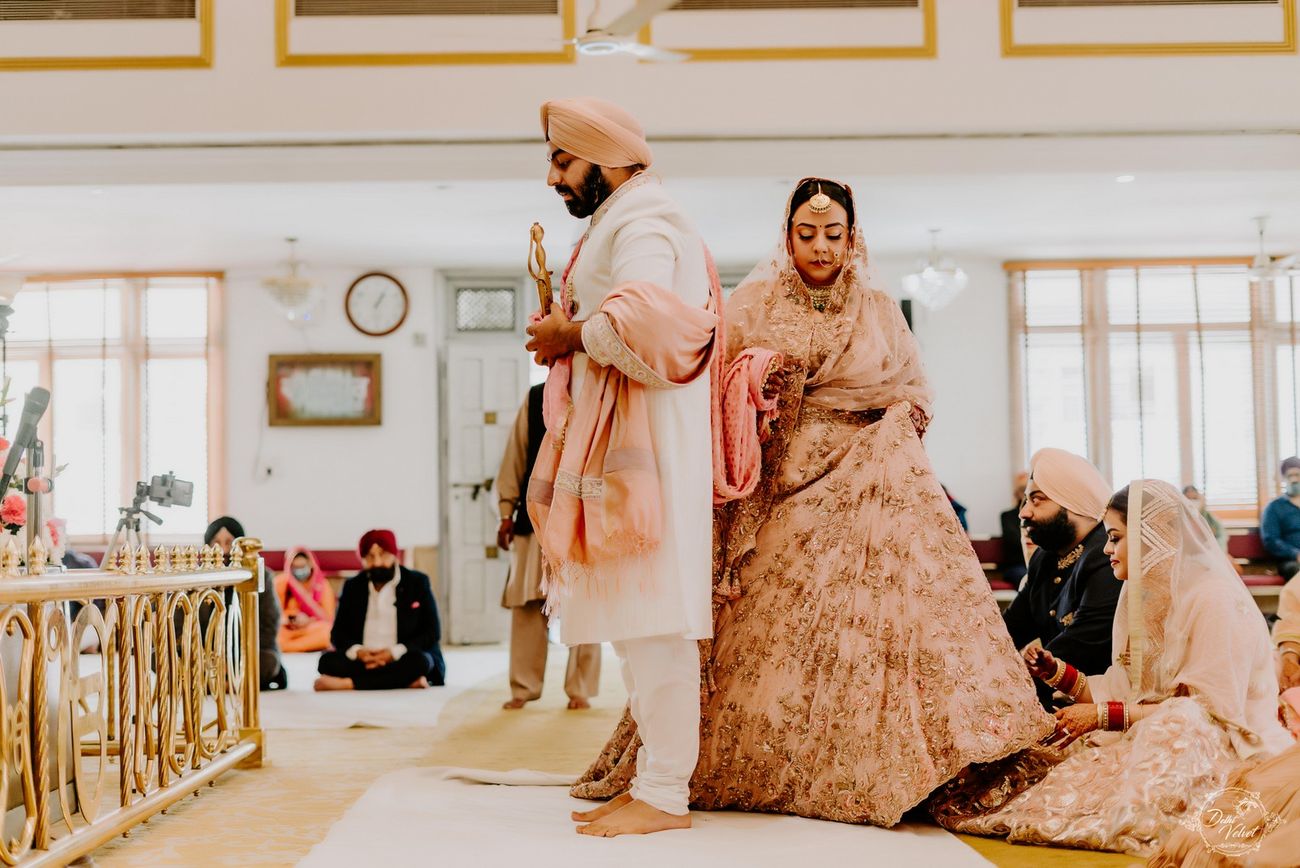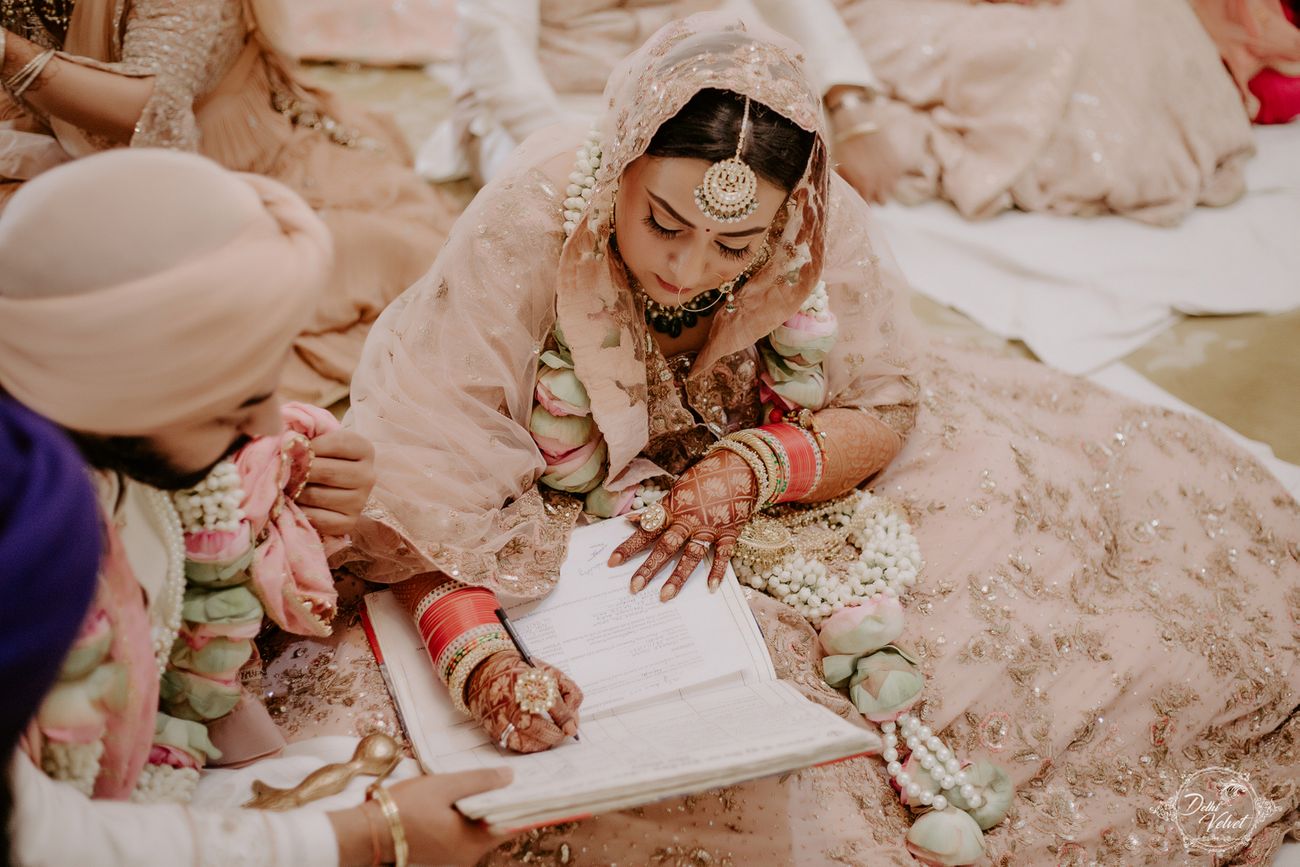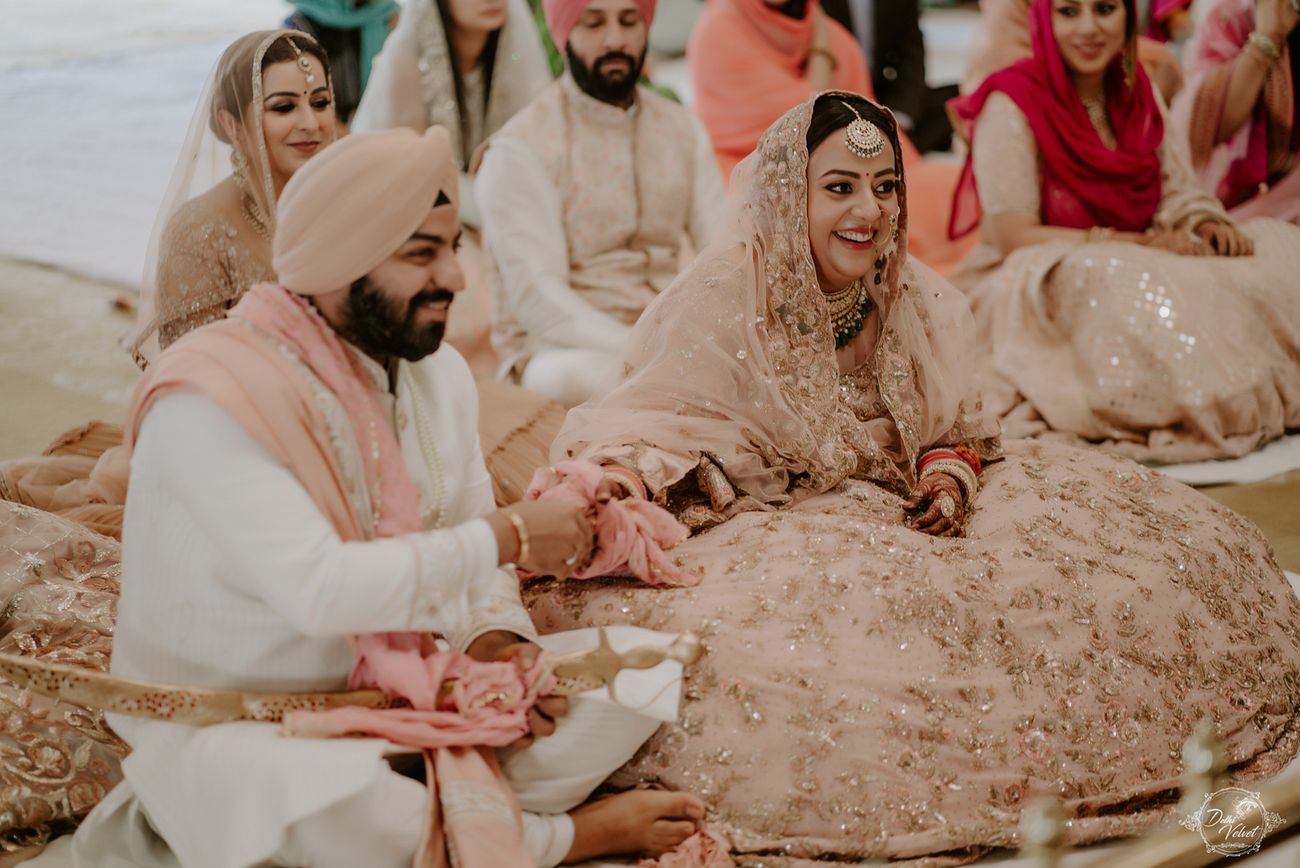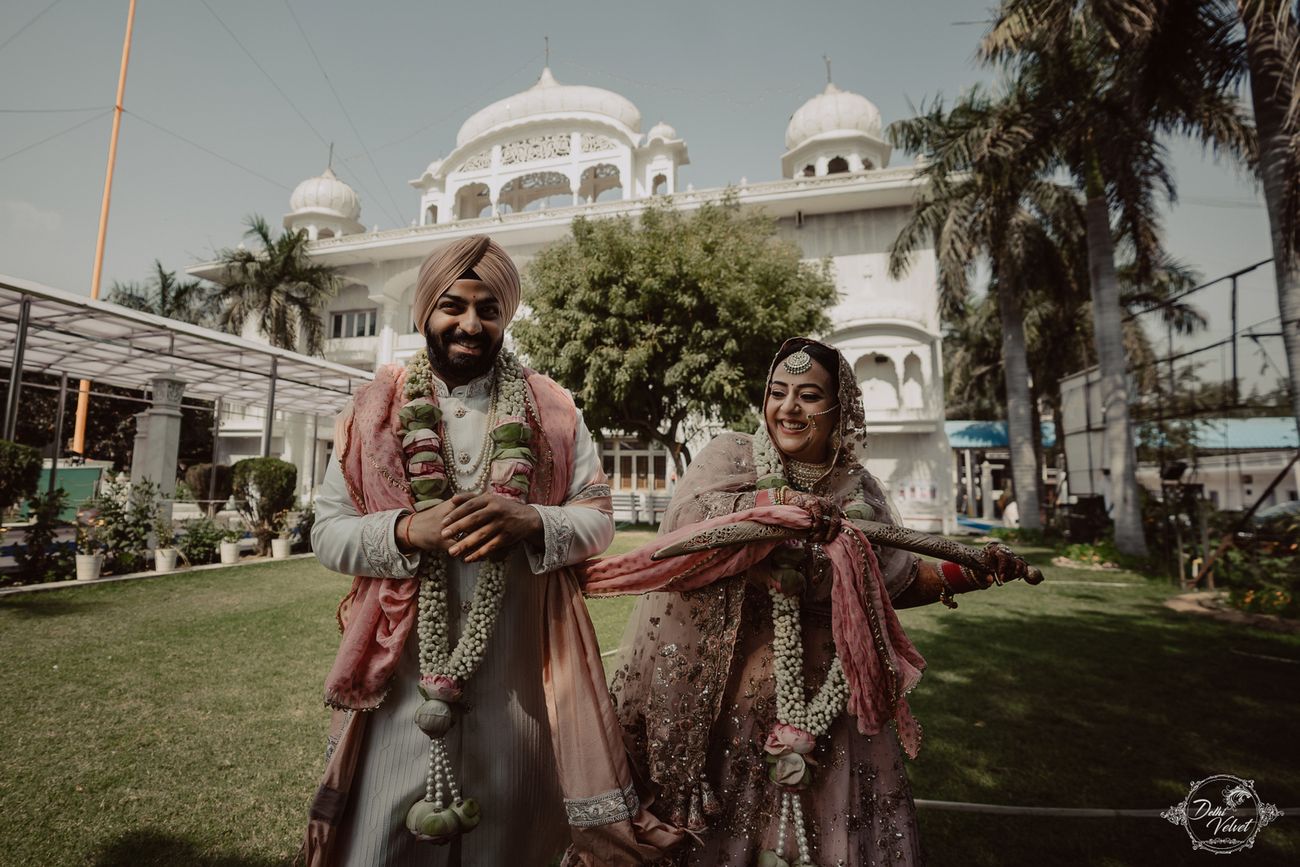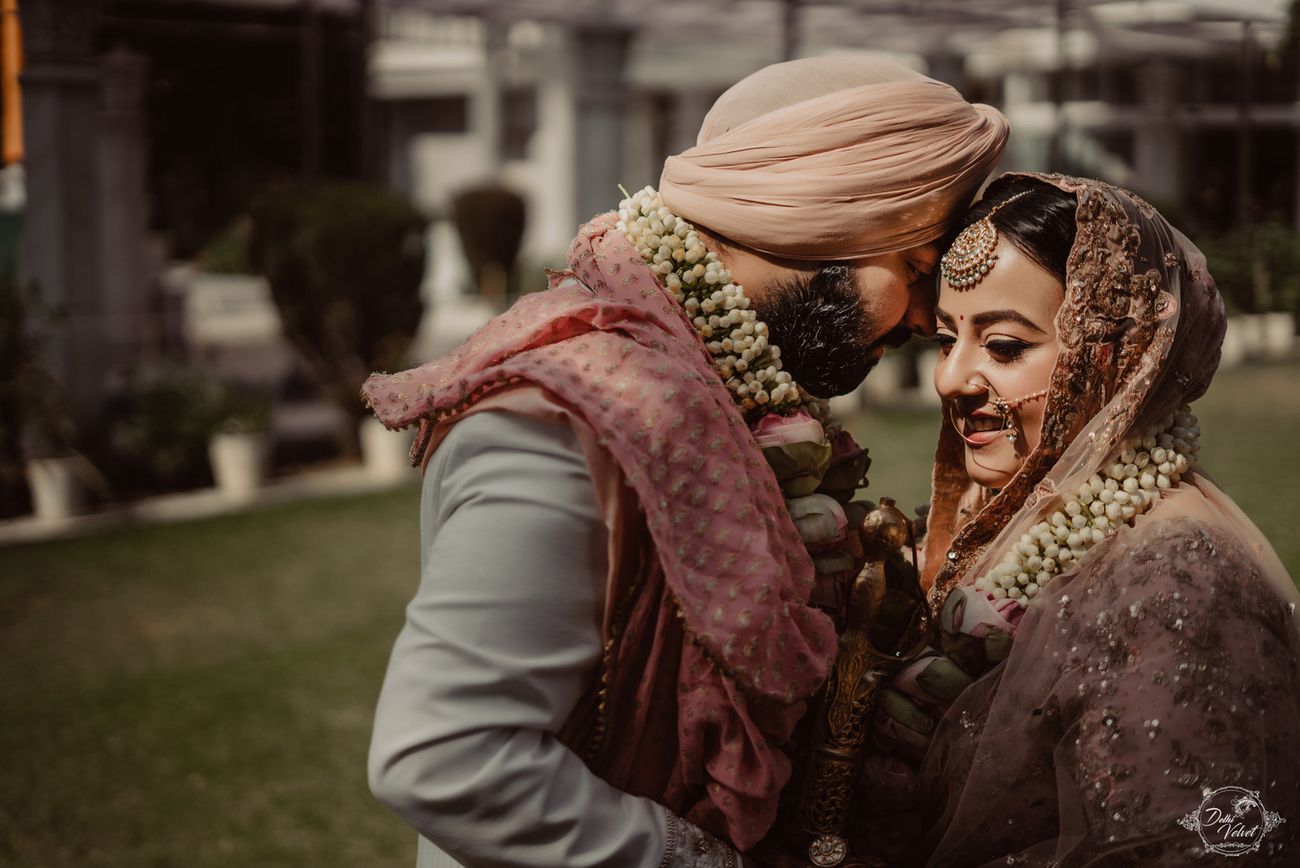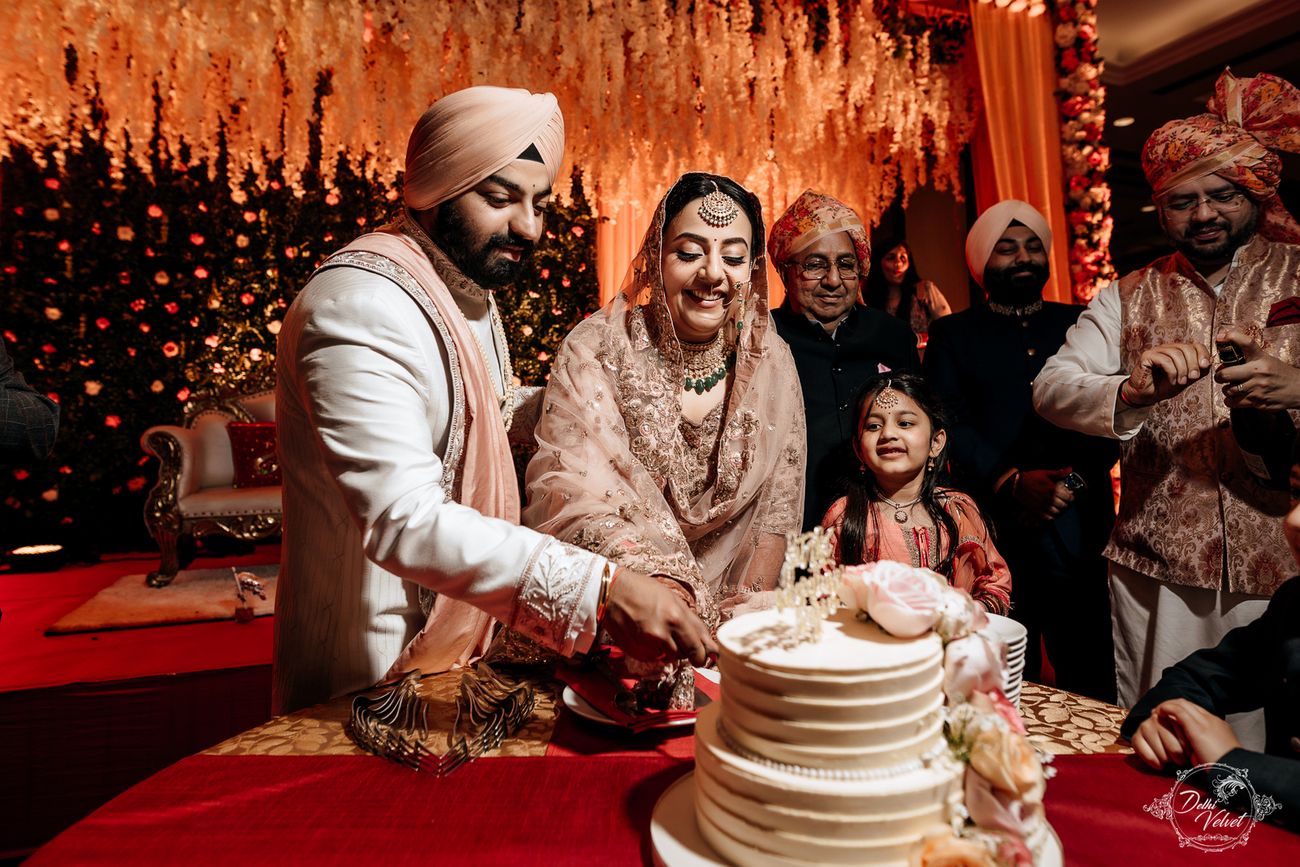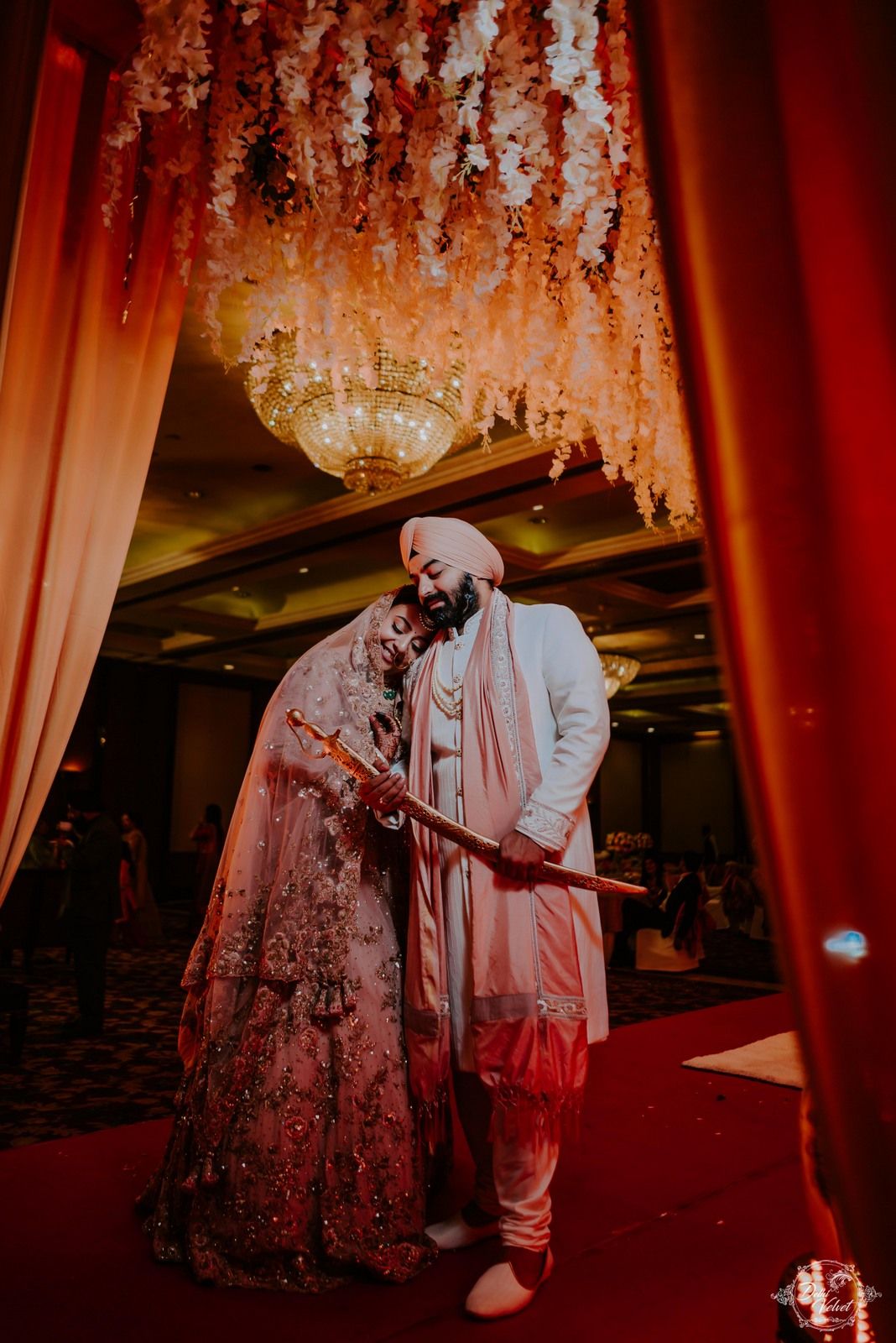 From The Bride: 
Since the time I understood weddings, I always wanted to get married in the morning and in a Gurudwara, so meeting Ishdeep was literally a prayer answered. With or without Covid-19, both Ishdeep and I always wanted an intimate wedding with happy faces, warm hugs, joyful conversations and a room full of immense love and emotions and our wedding was just all this and more. Since it was a pandemic wedding, thankfully the cases had come to an all time low around our wedding but still we ensured masks, social distancing and proper sanitization in every function. We got quirky masks for the immediate family members, personalized sanitizer bottles and standees. Our Pre-wedding was an impromptu plan where we reached our initial destination and saw the board of Agra and decided to drive there and our team of photographers were also supportive with our last minute plans. We spent an entire day in Agra and got some majestic shots and a bag full of memories. My mehendi, haldi and gauri puja all took place at my residence with only immediate family members and friends present. For the Haldi ceremony, we needed unmarried girls to hold the dupatta on top, but since we didnt have any unmarried members so my niece and nephew took the plunge to hold the dupatta (which fell on my head a couple of times :P). The wedding was planned in a way that was convenient to all of us since we all live close by! So, we chose Pahadi wala Gurudwara in GK 1 and Eros for the lunch and reception. The engagement and sangeet ceremony was held at Bella-monde Hotel, Chattarpur so that people could maintain social distance and we could have the cocktail outdoor.
Review For The WMG App
Having worked closely in the wedding circuit for over 3 years by working with platforms like WMG and the like, I knew several vendors and thought my planning would be a cakewalk but when Covid struck - it was not a cakewalk at all but the WedMeGood App came as a silver lining and helped me sail through every difficult situation. From attending live video calls of a lot of bridal wear designers to booking the WMG family makeup services for my family members to putting a tick to all the boxes in the planning section - the entire team of WMG was extremely supportive and helpful which took away all my stress and dark circles.
Vendor Reviews: 
Venues: Bellamonde Hotel, Chattarpur and Eros Hotel, Nehru Place
The venues were spacious and accommodative in times of the pandemic. Both the venues opened the larger spaces even though our gathering was restricted to 100-150 guests. The catering was also well done and the management took care of the entire flow of events and sanitization.
Makeup Artist: Shruti Sharma
I had met shruti on various business gatherings before and I matched her vibe very well. For me, it was very important to be comfortable with whoever did my makeup and Shruti was a blessing. She did a fabulous job for both my cocktail and wedding. She took my suggestions and knew what look I exactly wanted and did better than that. She went a step ahead and made sure my sister and I were comfortable and well fed in the morning before my anandkaraj.
Photographer: Delhi Velvet
I knew Divishth since a long time and having seeing him cover weddings of some of my closest friends - he was an obvious choice. The photos came out just how I wanted and the team was enthusiastic and punctual. Besides Divishth, I would like to give a special shoutout to the younger photographers - Vishal, Varnika and Alina who did a spectacular job with the photos and with the editing.
Decor: TAB Events
Besides an intial hiccup with the home decor, Vinita, DK and their team did a spectacular job with the decor at the wedding reception at Eros. They gave fresh ideas for the stage backdrop and went the extra mile to make our day more special. After showing them 50 screenshots and hearing suggestions from them, we got the best ideas and thoughts in place and left the execution with them. I also wanted the lotus varmaala's for which Vinita went an extra mile to make that happen.
Bridal Outfits: Dolly J
I could not do much of a market study due to the pandemic and since I contracted covid 2 months before my wedding, I lost a lot of time. After a lot of online and soul searching I saw the 'Anand Karaj line' by Dolly J and instantly fell in love with the anarkali. I picked up both my cocktail and anandkaraj outfits from Dolly J but ensured they were different from each other. For the sangeet and cocktail, I picked up a classic midnight blue gown and for the anandkaraj, I went for a heavy peach anarkali. Despite a few altercations with the management in the beginning, everything came out well.
Mehendi Artist: Kundan Mehendi
I am a big time mehendi freak and have an OCD to have everything perfect. After showing 10 screenshots of how I wanted every small thing to be, the Mehendi artists were very patient and sweet and took care of all my designs and I was really happy with the final output of my Mehendi. The Dove, peacock, elephant and all the lotuses - it was perfect!
Family Makeup: WMG Family service makeup
I booked the Gold package for the cocktail and wedding for my mother and the Silver for my own Mehendi and was super happy with the artists alloted. They were all punctual, patient and nice. the WMG team also was supportive and informed us about them well in advance.
Entertainment: Rhythm Divine
Ginni and Tejinder did a fantastic job with the DJ setup, stage and the entertainment segment at the sangeet and cocktail ceremony at Bella-Monde Hotel.
Bridal Jewellery: Shrians Jewels, Defence Colony
Kushal and his family were very kind and patient with me during the pandemic. They took every client on appointment to ensure sanitization and social distancing and after hours of looking at several pieces, we finally chose the wedding set which was royal and beautiful.
Invites: Framing Rainbows
Kanika designed really cute invites for our wedding. Mostly it was e-card but we got a few printed as well. 
Wedding Cake: The Mellow Yellow
I went for classic chocolate flavor for our wedding cake and it was truly a crowd pleaser. Everyone loved it and kept going back for more cake. 
Vendors: Venues: Bellamonde Hotel, Chattarpur and Eros Hotel, Nehru Place; Makeup Artist: Shruti and Yashaswini Bridal Makeup★ 4.8 ; Photographer: DelhiVelvet - By Divishth Kakkar★ 4.3 ; Decor: TAB Events★ 5 ; Bridal Outfits: Dolly J Bridal Collection★ 4.7 ; Mehendi Artist: Kundan Mehendi; Groom Wear: Ashish Makhija; Entertainment: Rhythm Divine; Bridal Jewellery: Shrians Jewels, Defence Colony; Family Makeup: WMG Family service makeup; Invites: Framing Rainbows; Wedding Cake: The Mellow Yellow