An Understated Beach Wedding With Sunset Pheras And A Bride Who Designed Her Own Lehenga
BY Aakanksha | 13 Mar, 2019 | 5000 views | 4 min read
There''s something absolutely dreamy about sunset beach weddings. And this wedding was exactly that, gorgeous and breathtaking. An intimate affair, and a bride in a stunning ombré ivory and pink lehenga speckled with shades of earthy oranges and blues, this was one of those celebrations that made our hearts stop. And it was an absolute delight to see Rhea, a designer herself, put so much thought and effort to bring to reality her vision for her wedding lehenga! What can we say but that Rhea, we are your fans now! Sun n Sand, Mumbai was a picture perfect venue for their charming affair, while Dsilva Films★ 5 captured the moments, candid and otherwise, beautifully! 
Meet Rhea & Dishant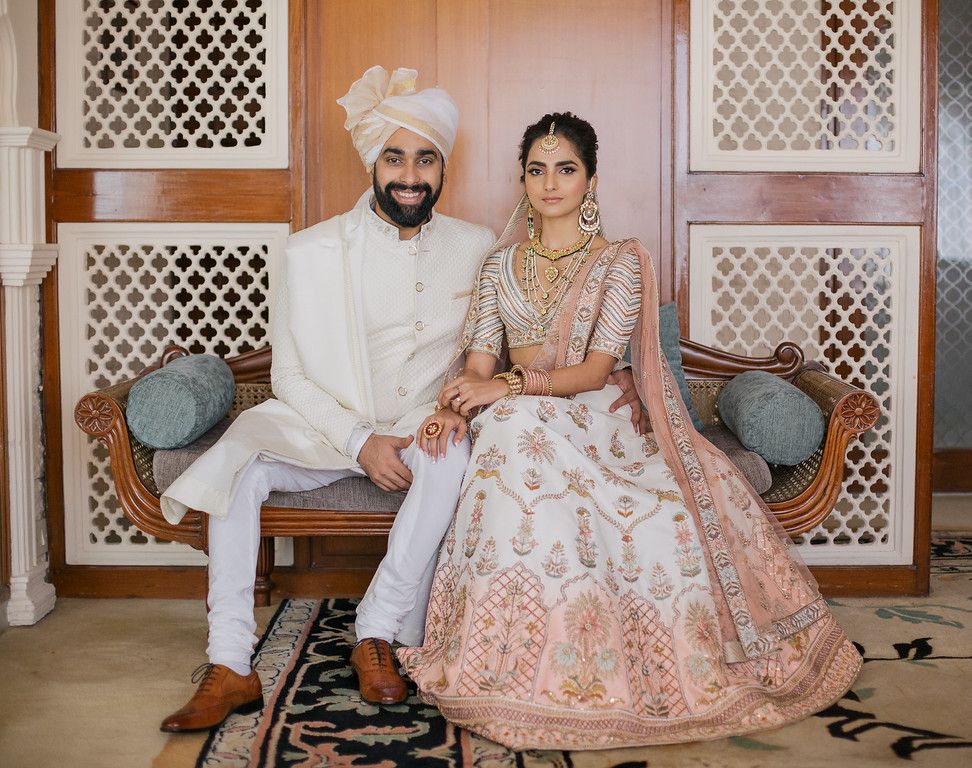 Rhea writes how a chance encounter introduced her to Dishant and how they spent the next 4 and a half years knowing each other, "I was dragged to a music fest in Bombay by my friends- I wasn't supposed to be there. The boys wanted some cigarettes so they forced me to approach these two boys for some. I walked up to them, and as fate would have it, one of them was Dishant, who was dragged by his brother to the fest too! I started talking to him, and he thought I was hitting on him (which is still a part of his story!). We dated for 4 and a half years before he proposed and we tied the knot. " 
The Music Festival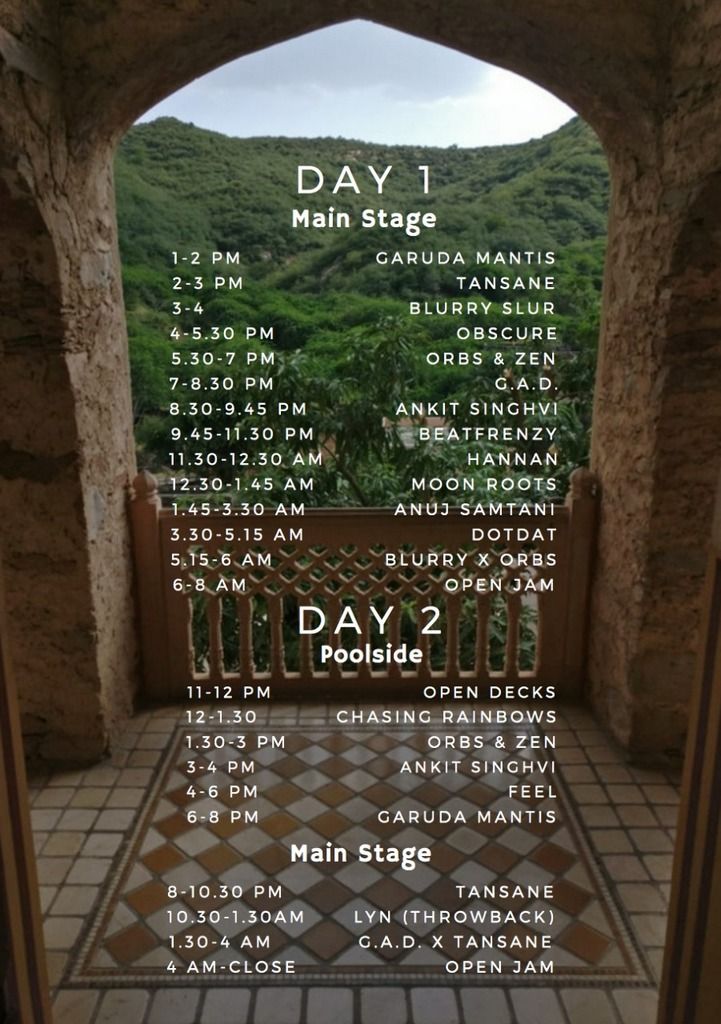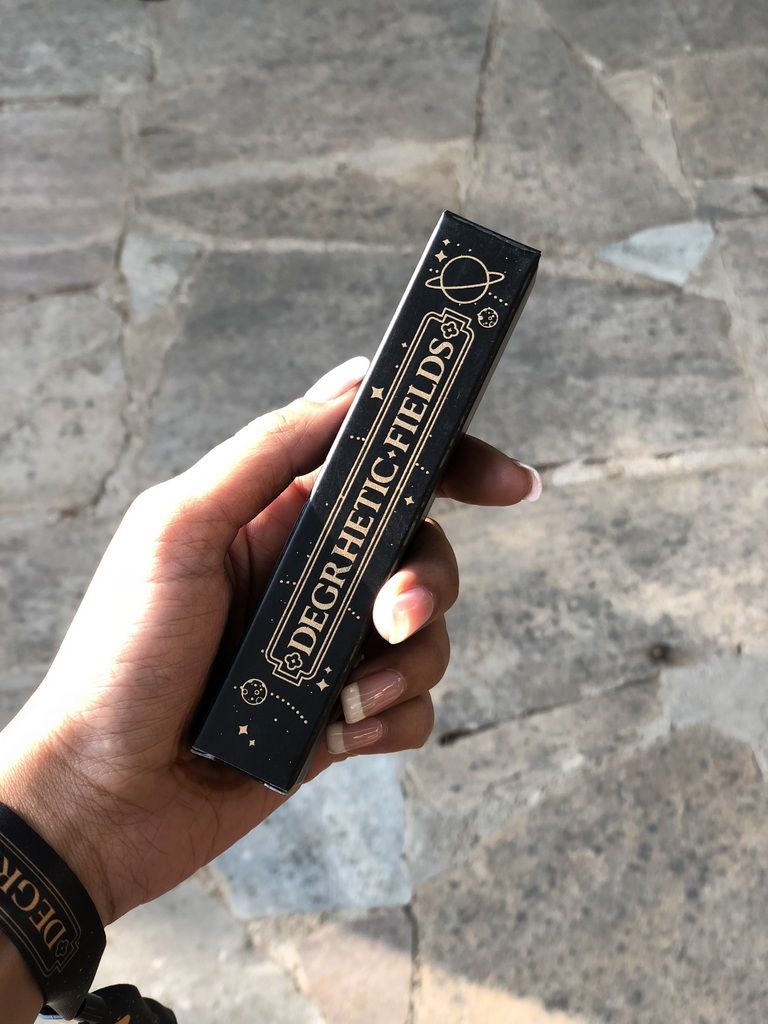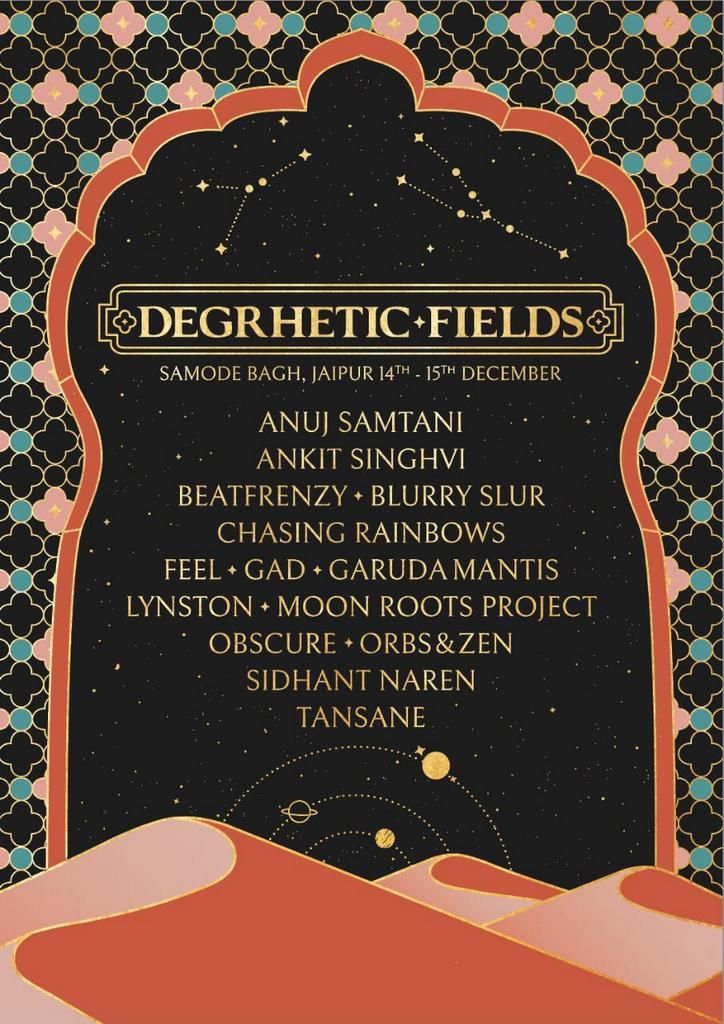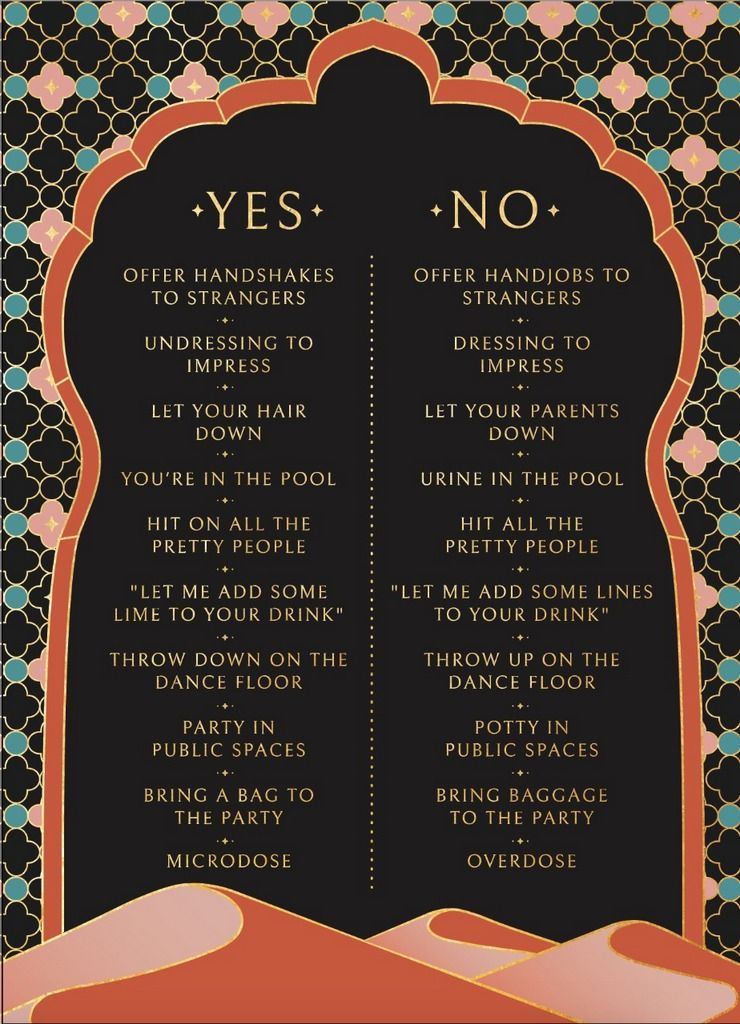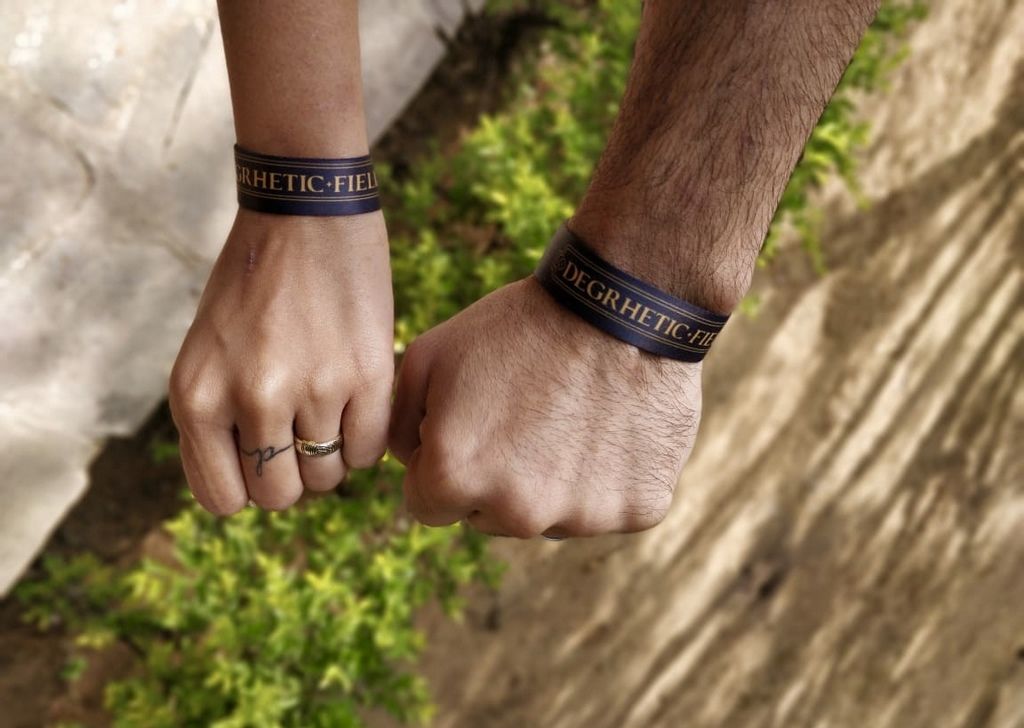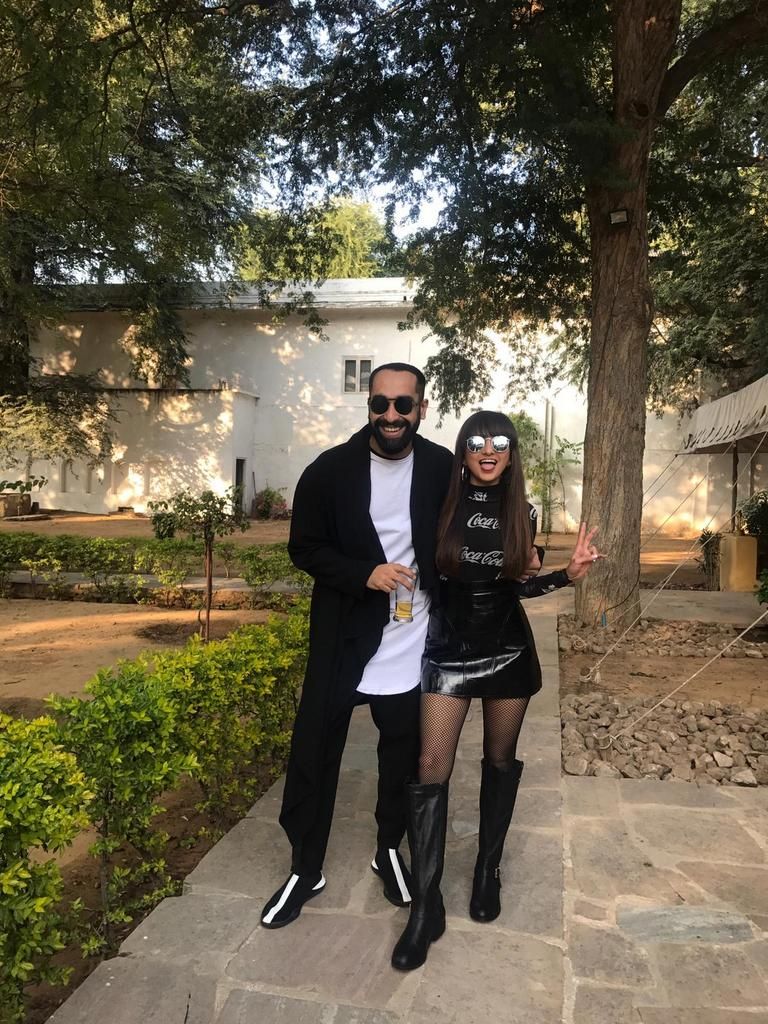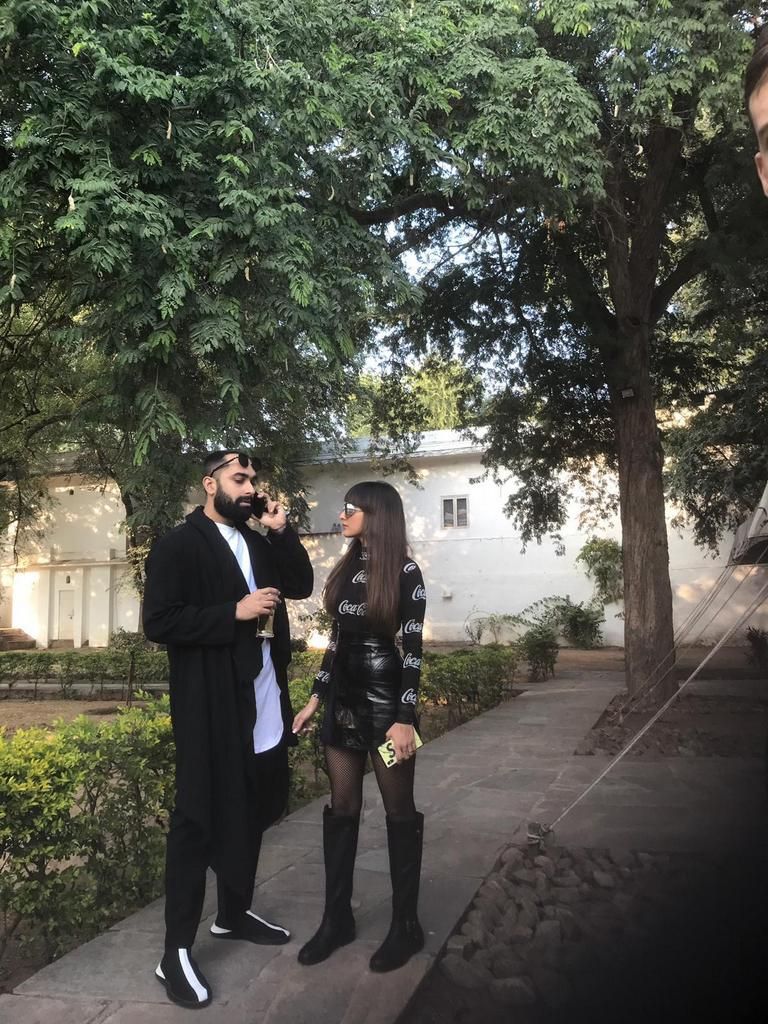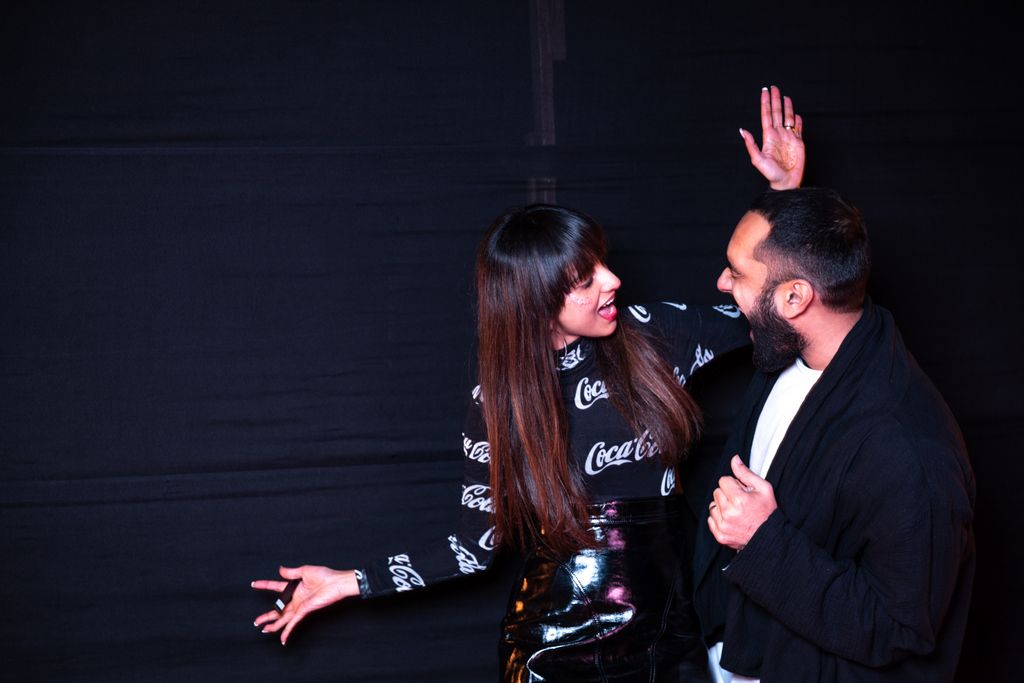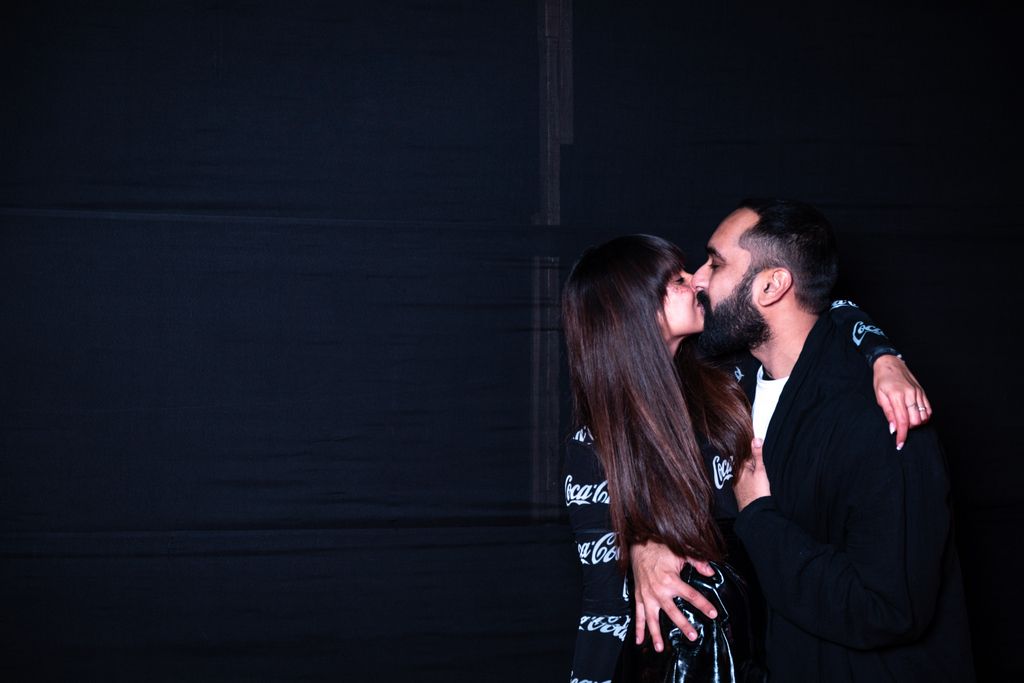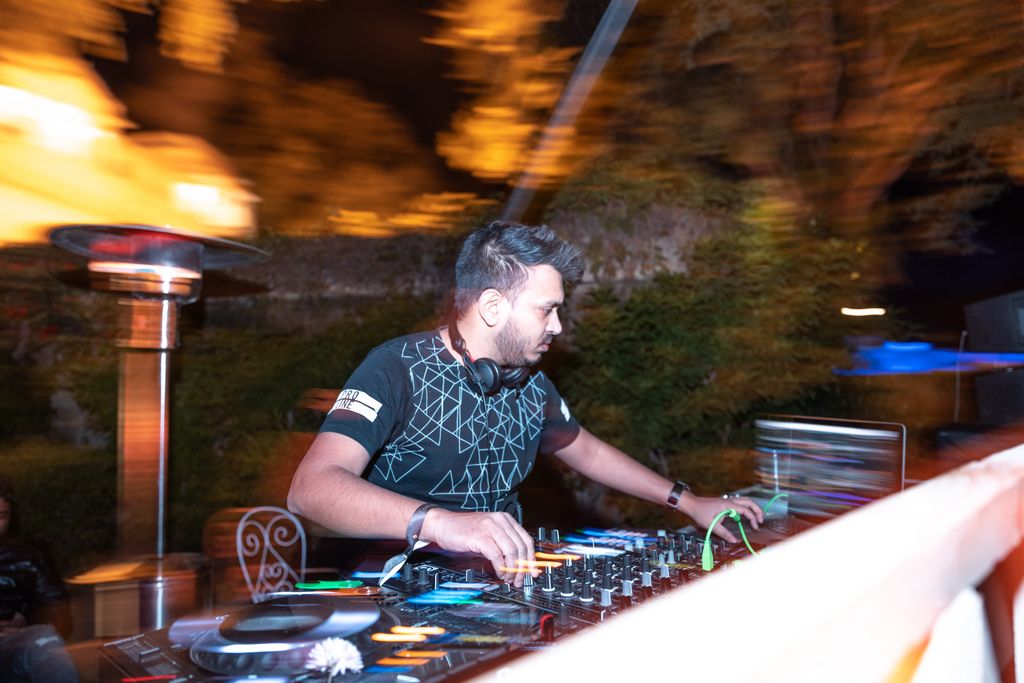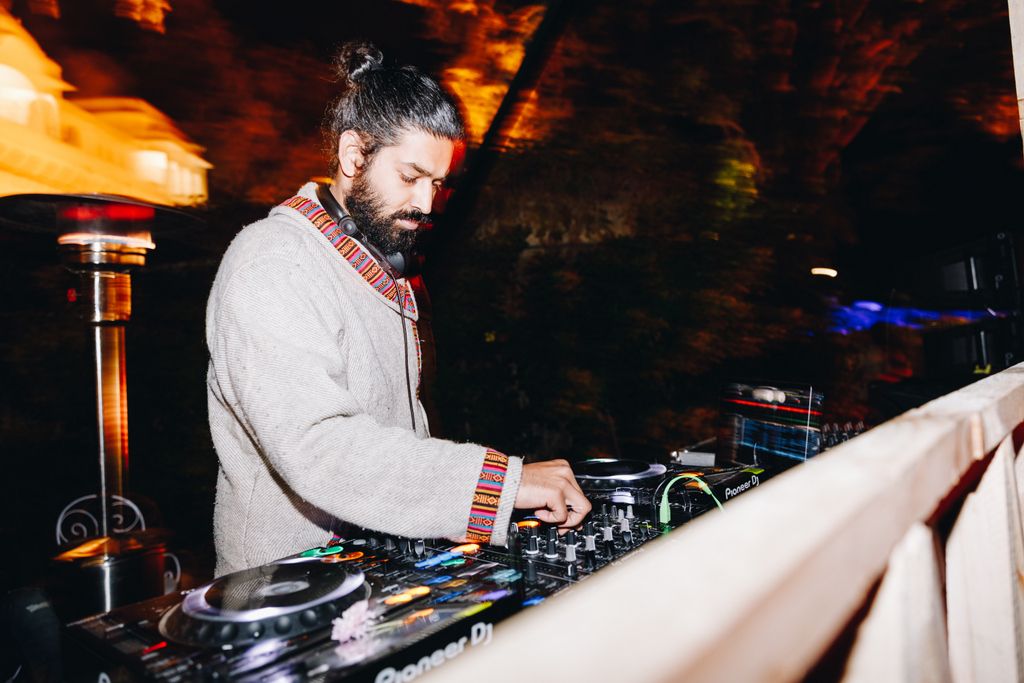 The Cocktail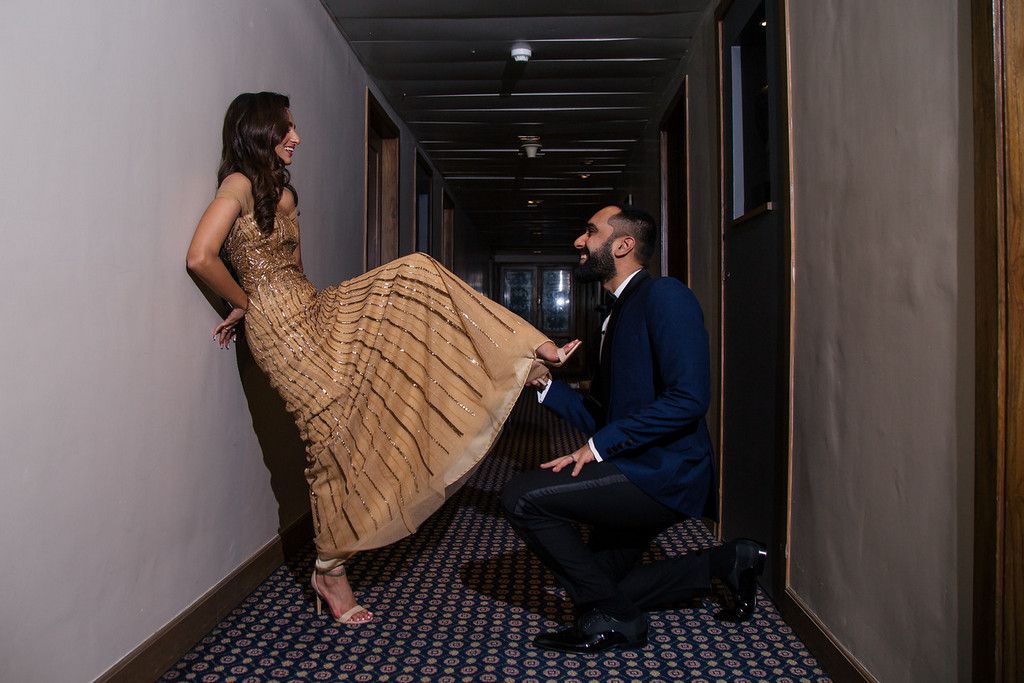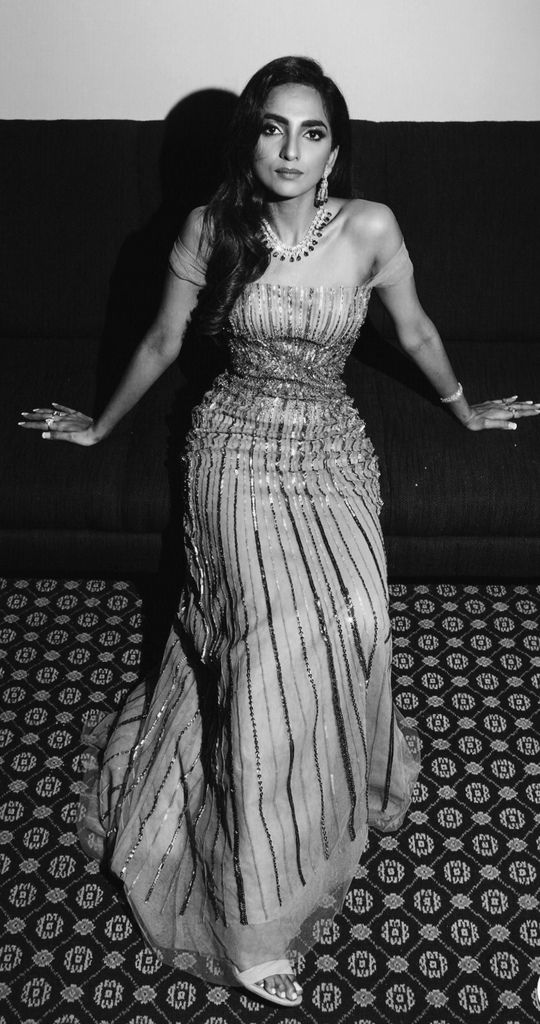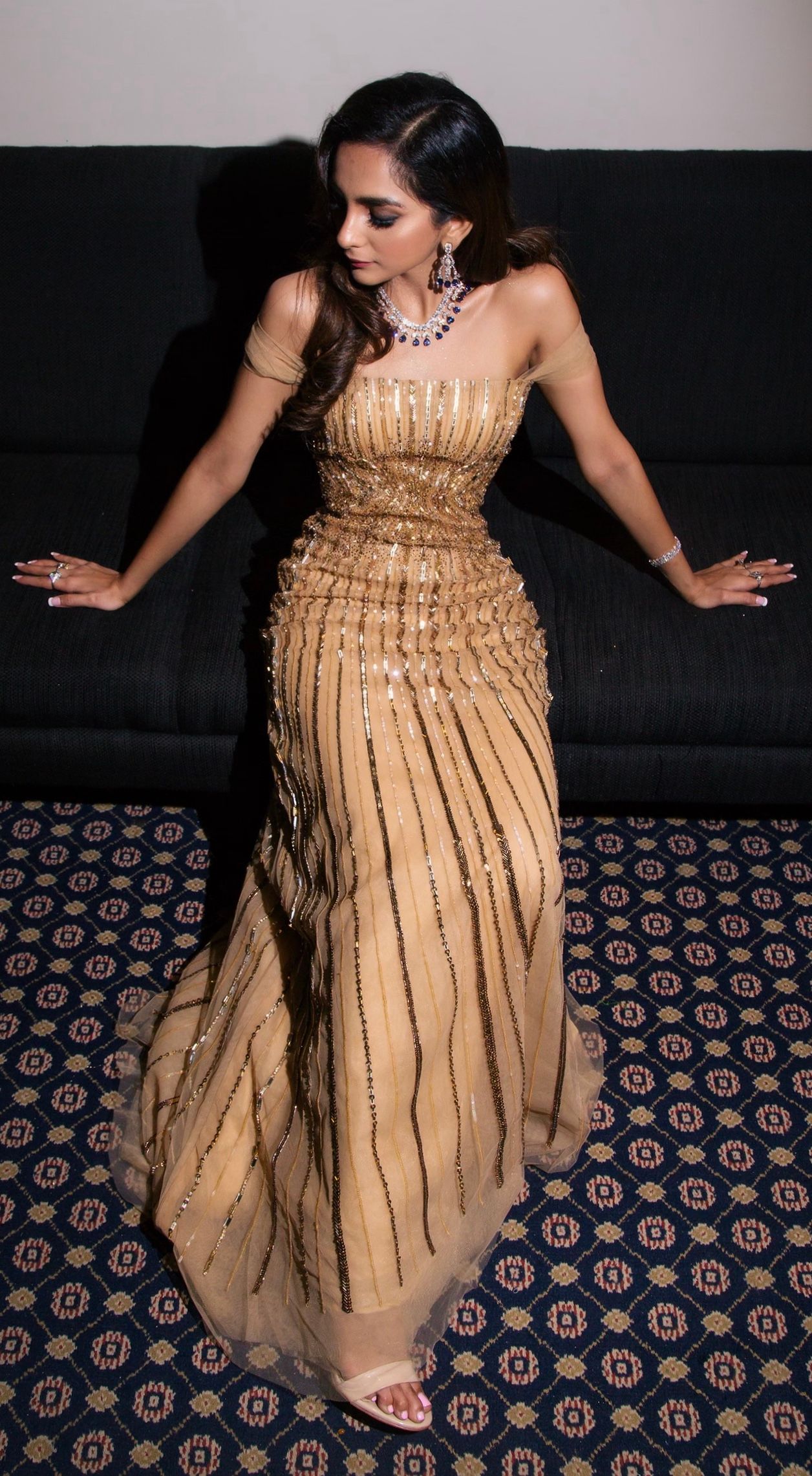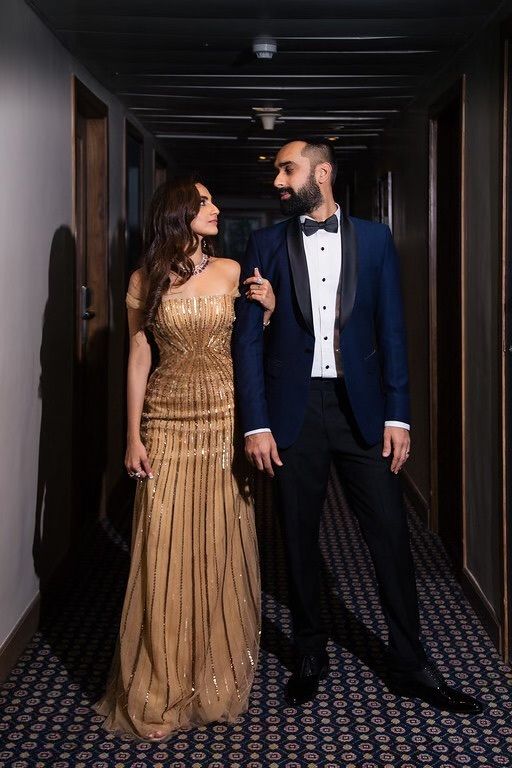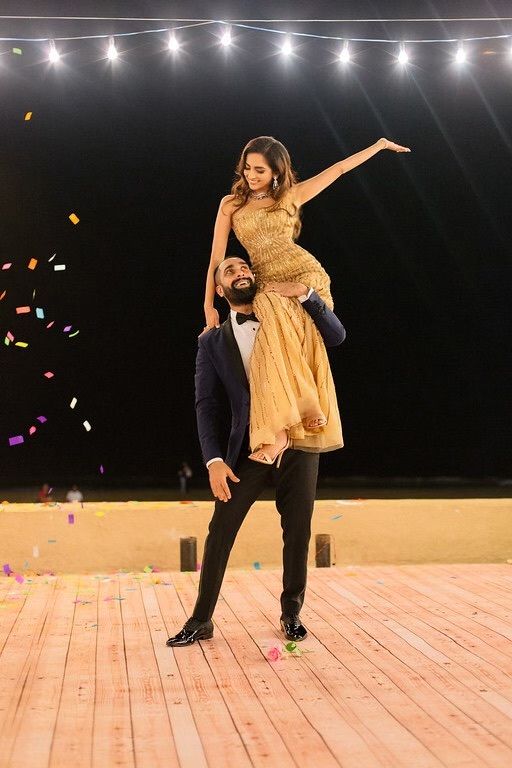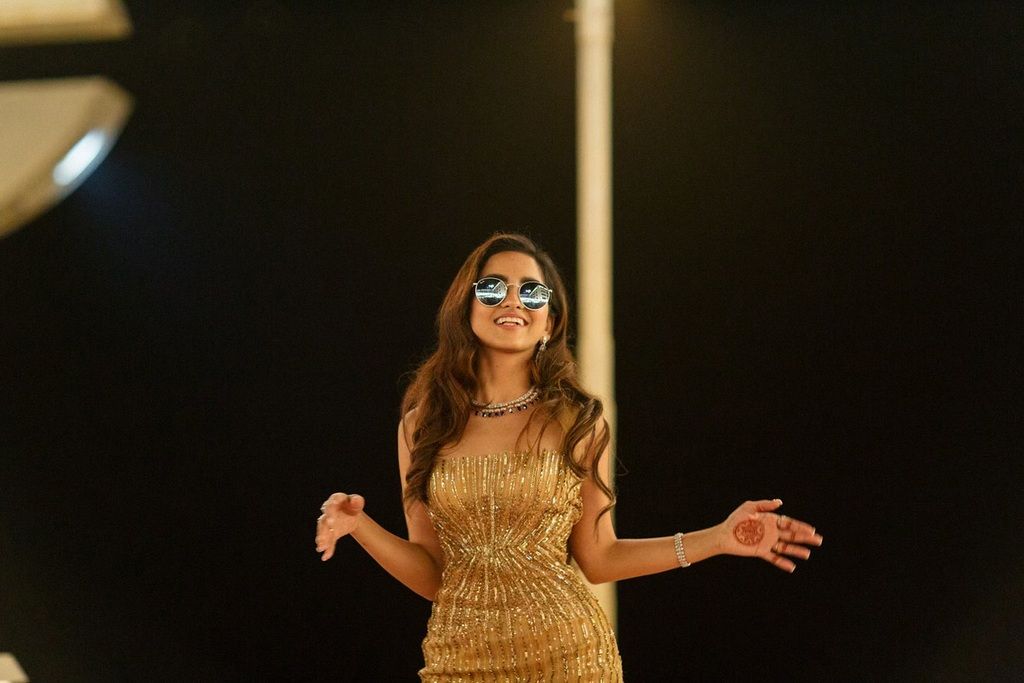 The Wedding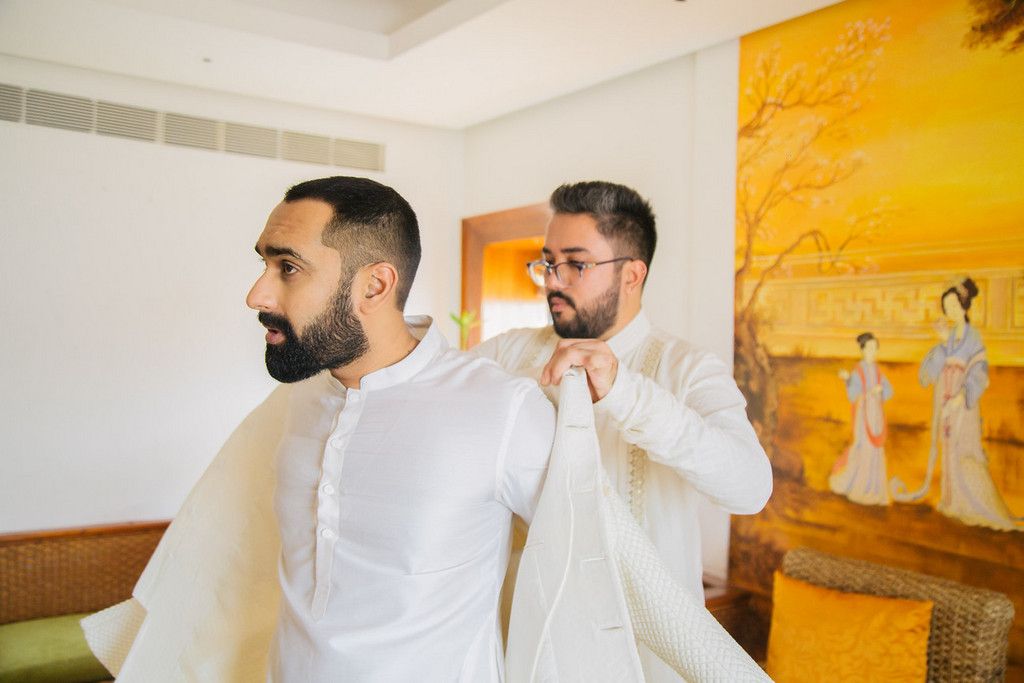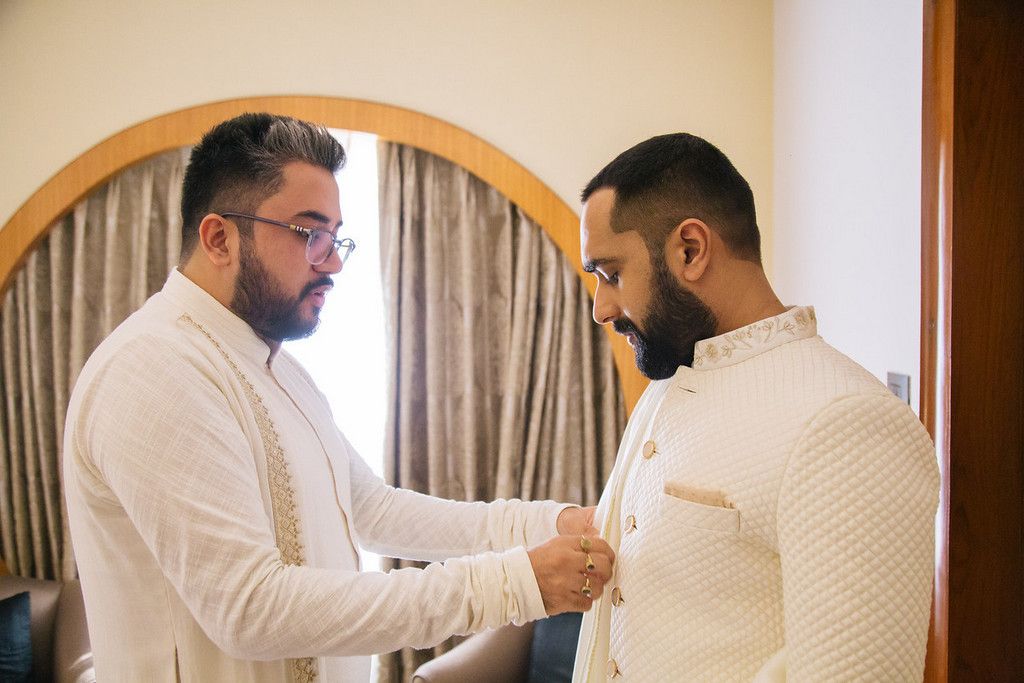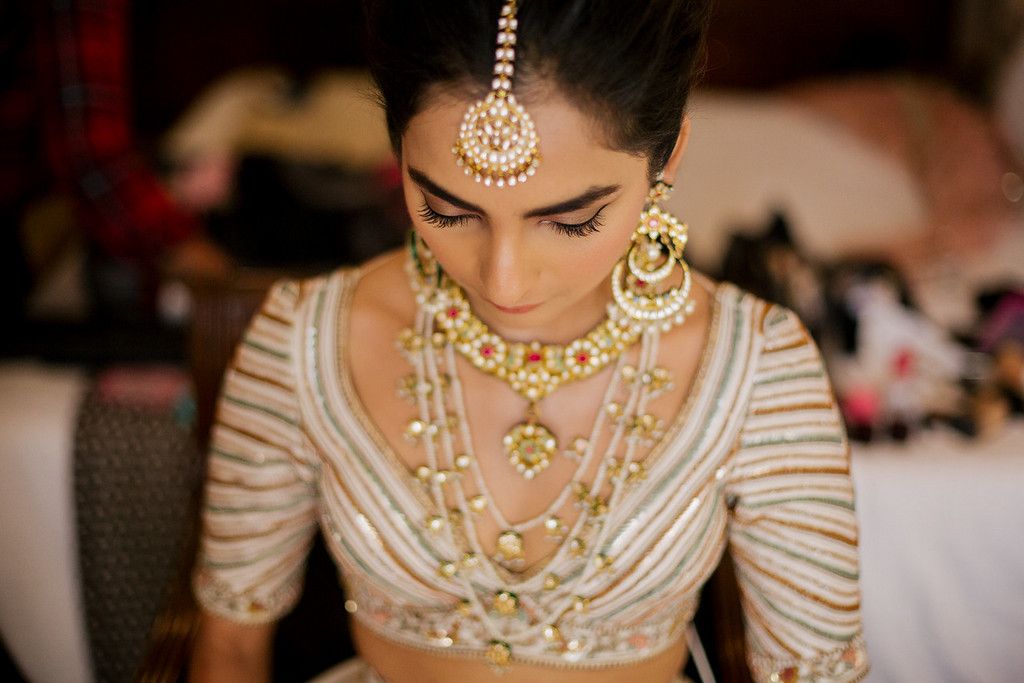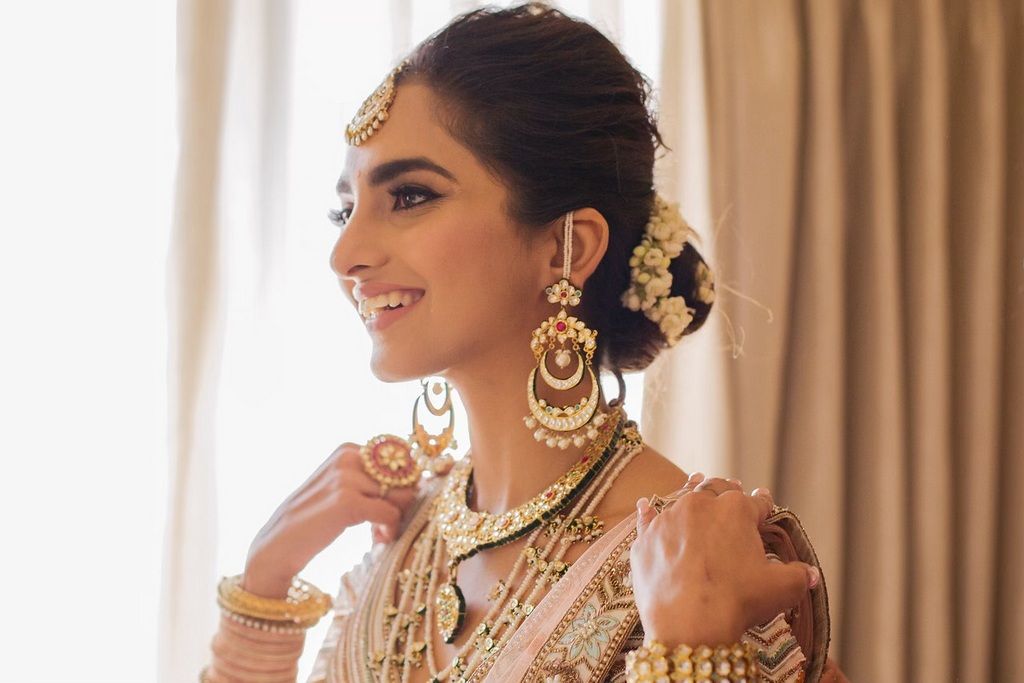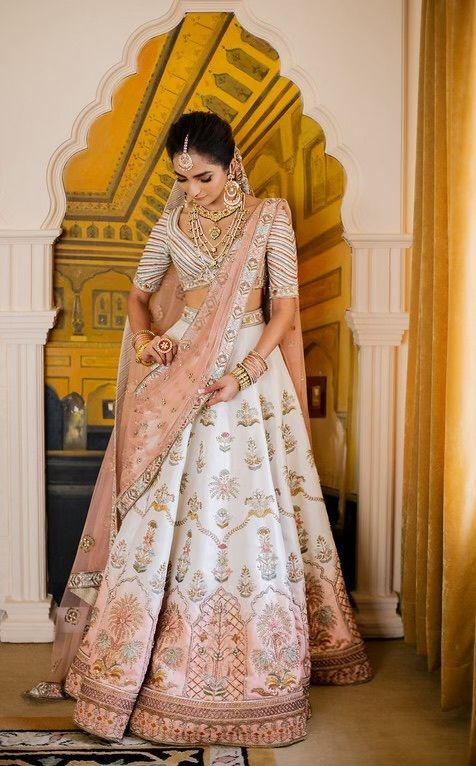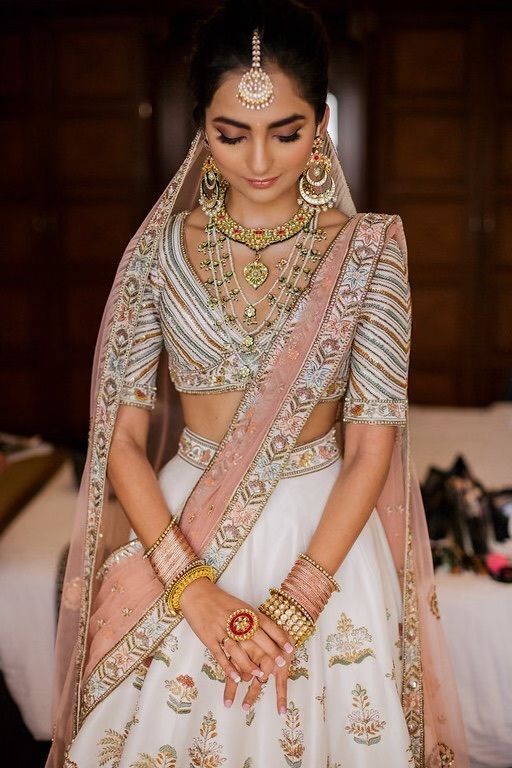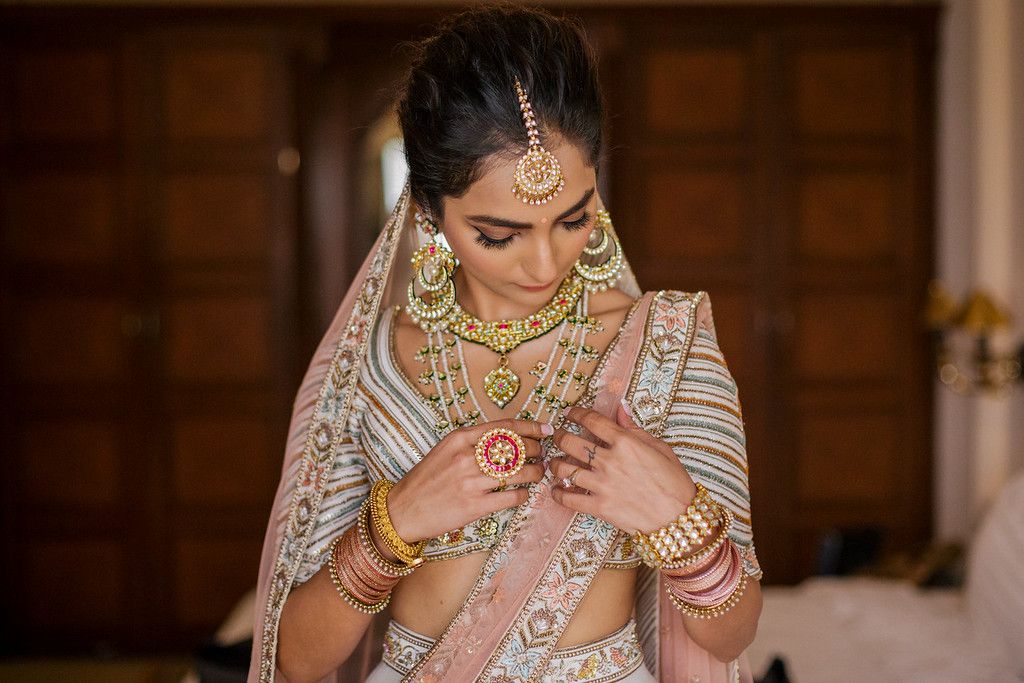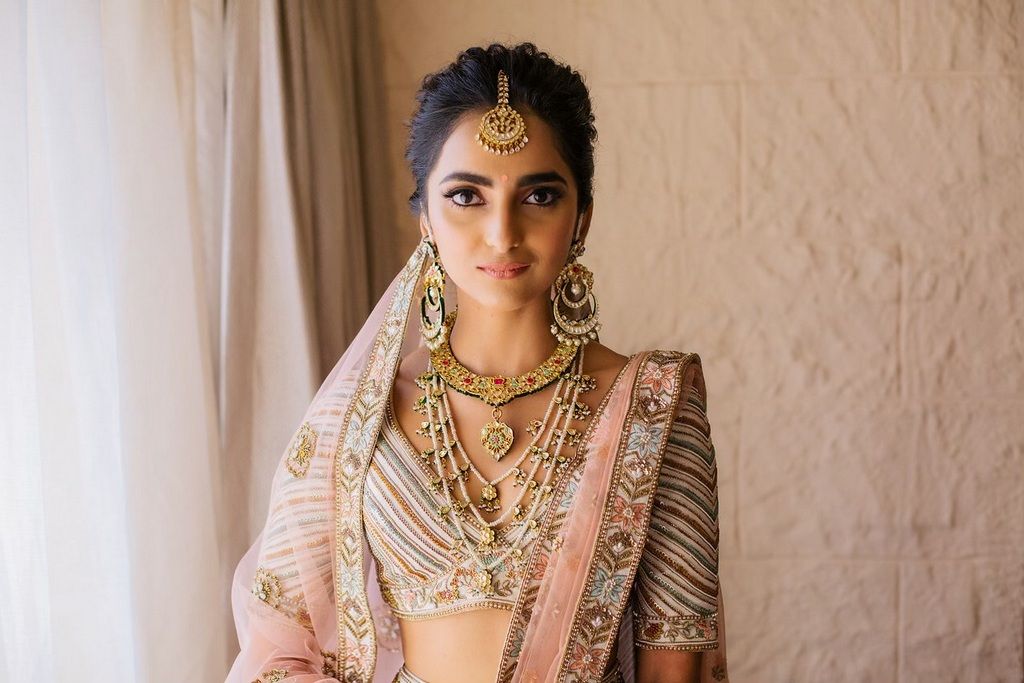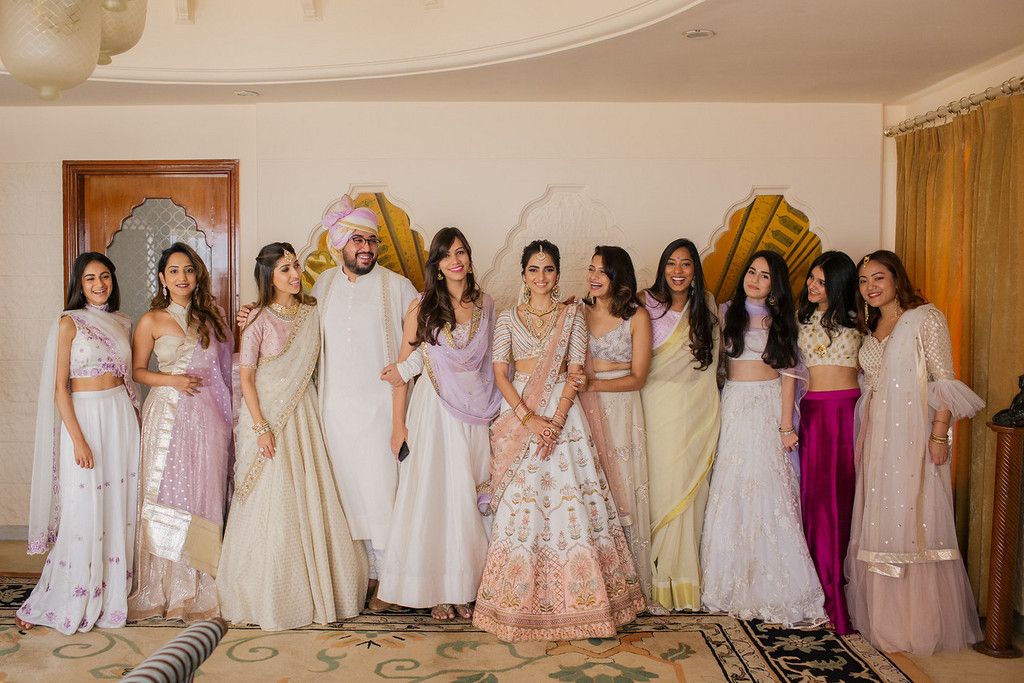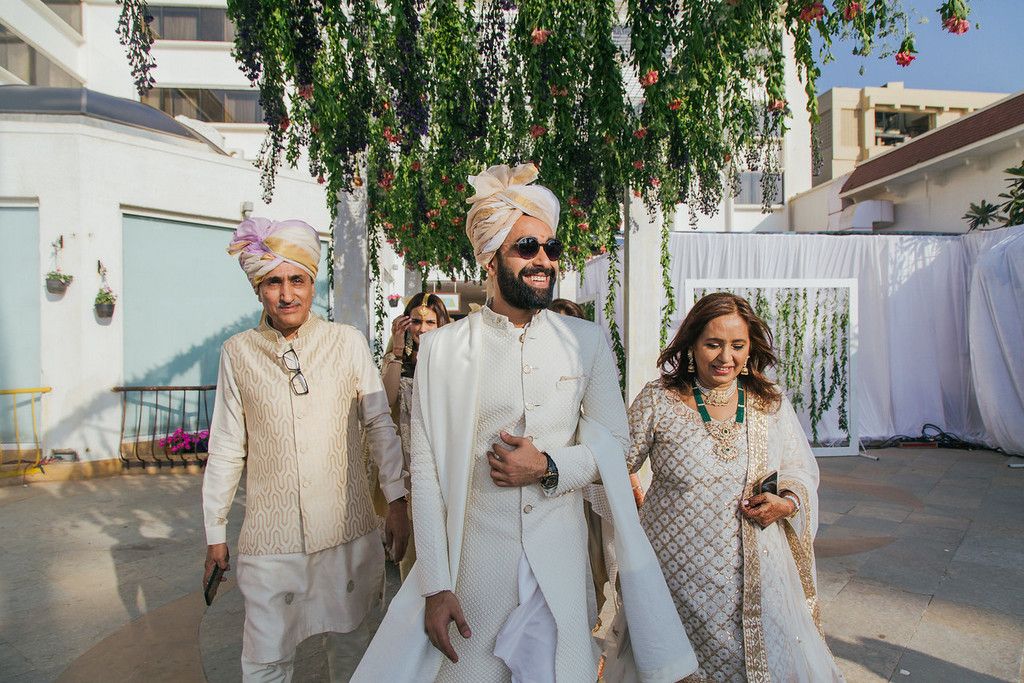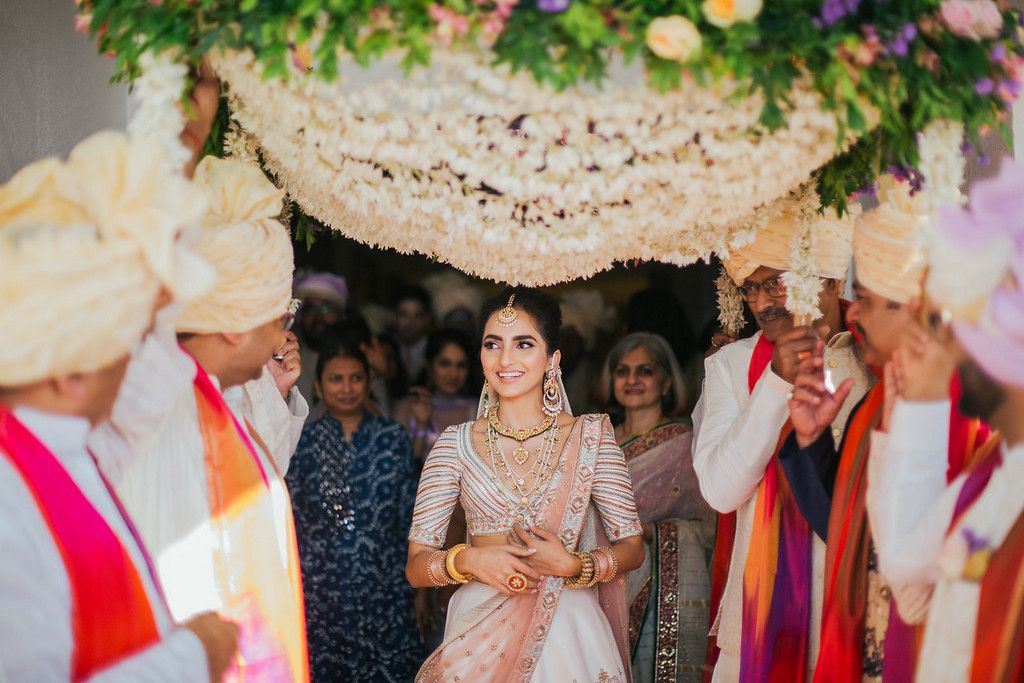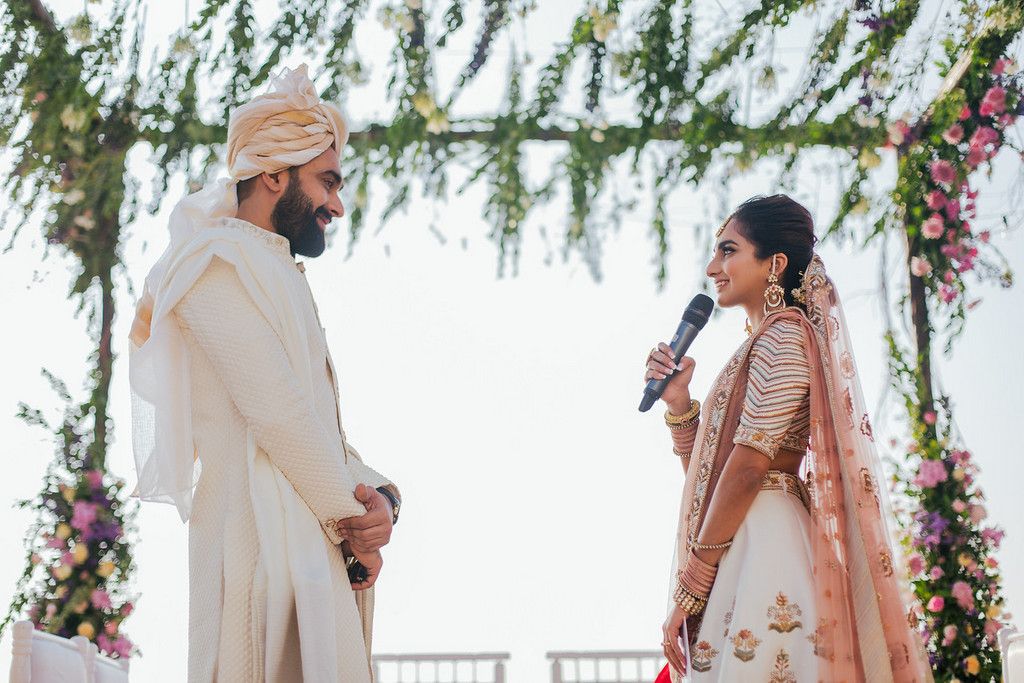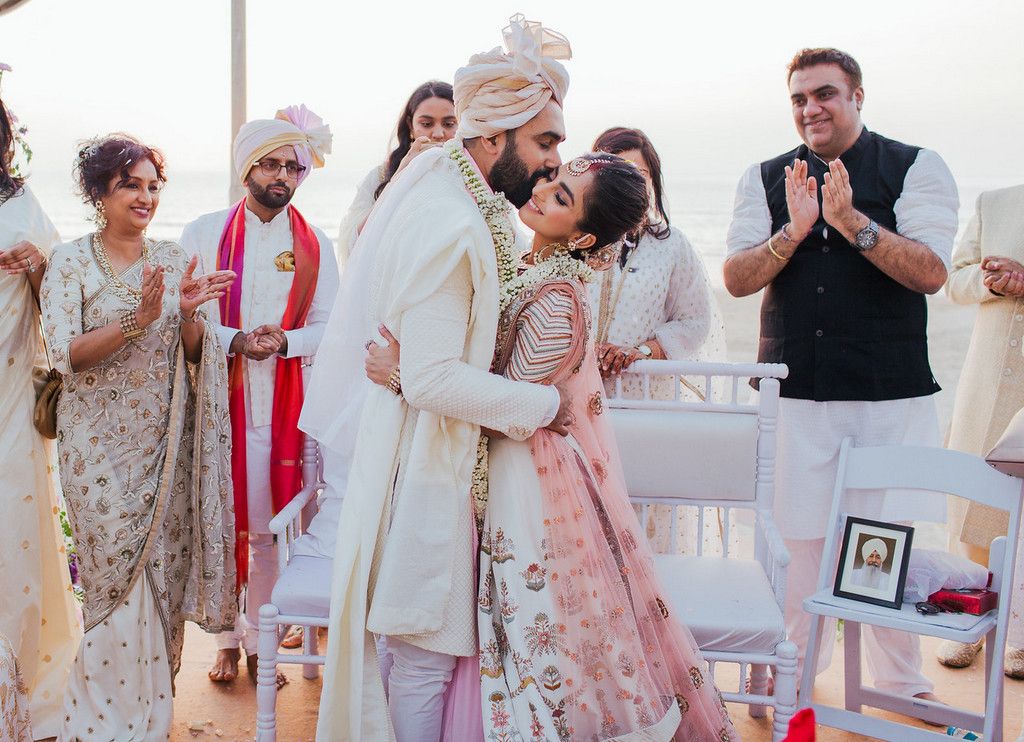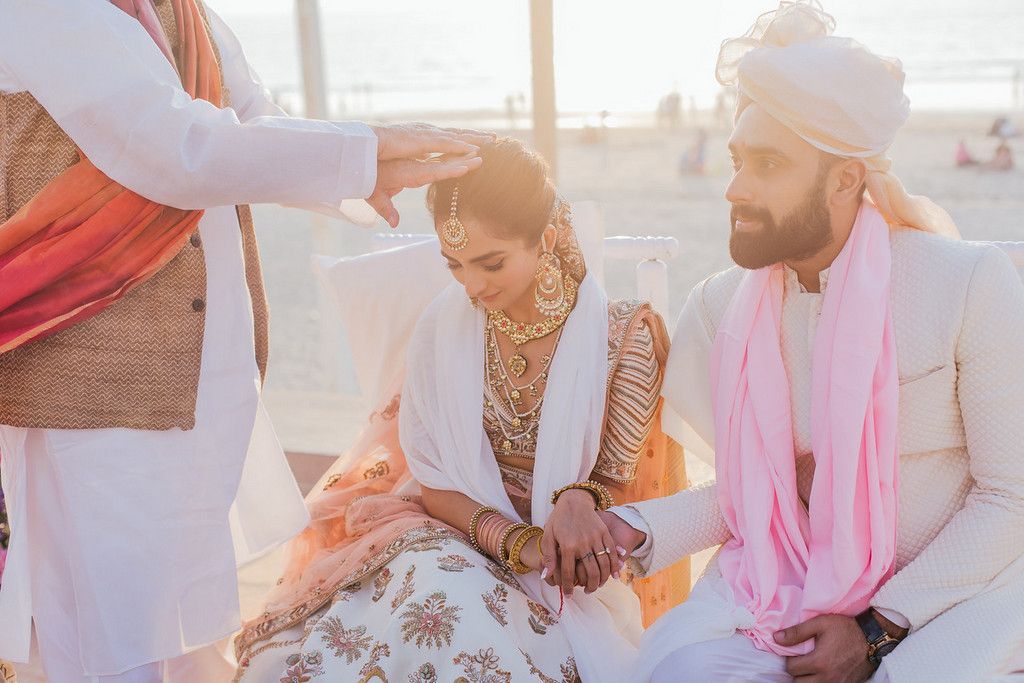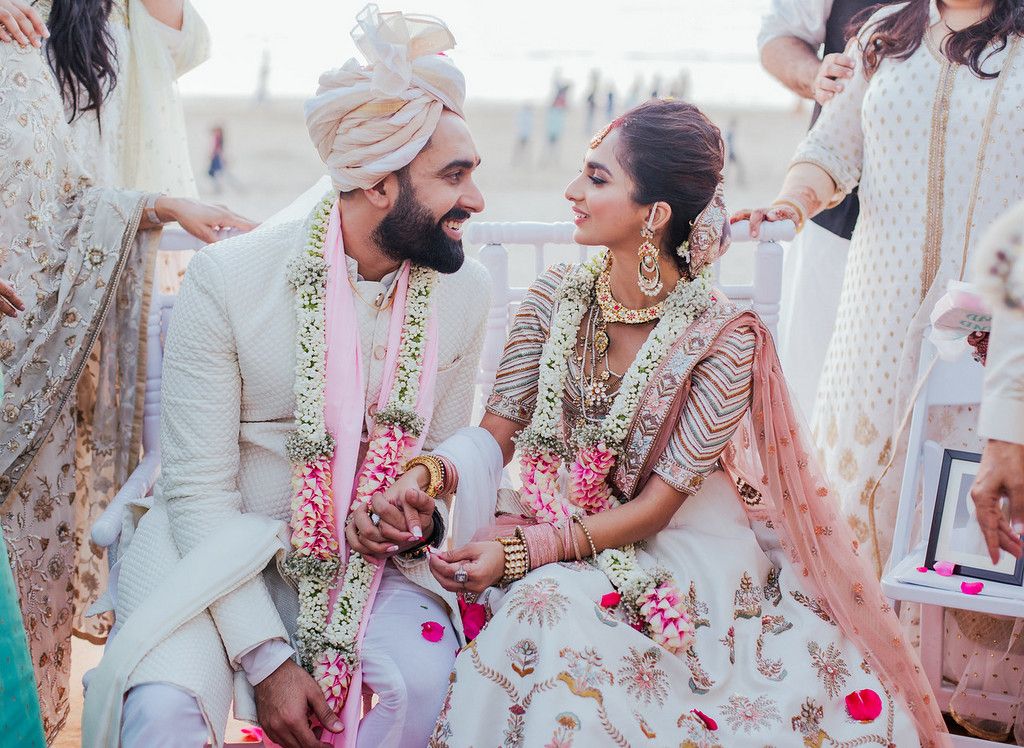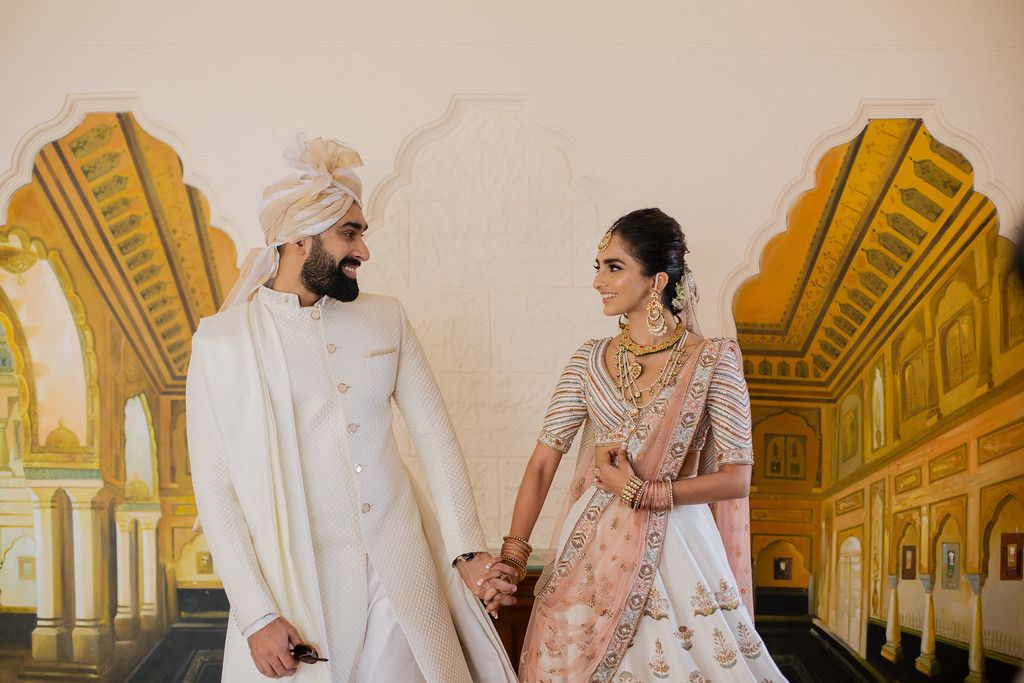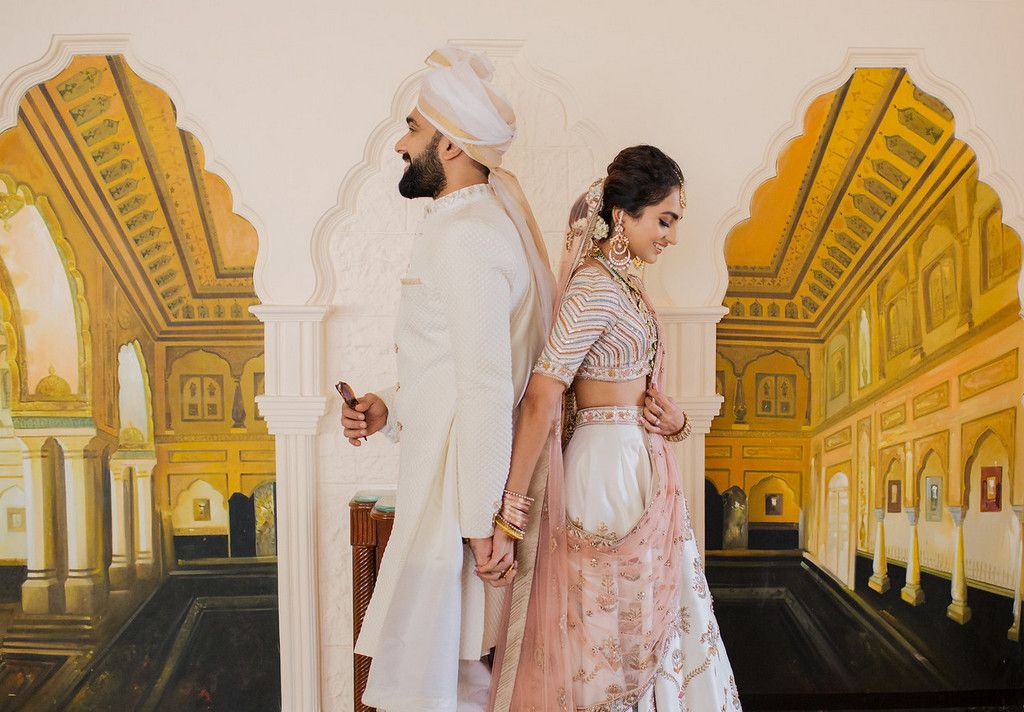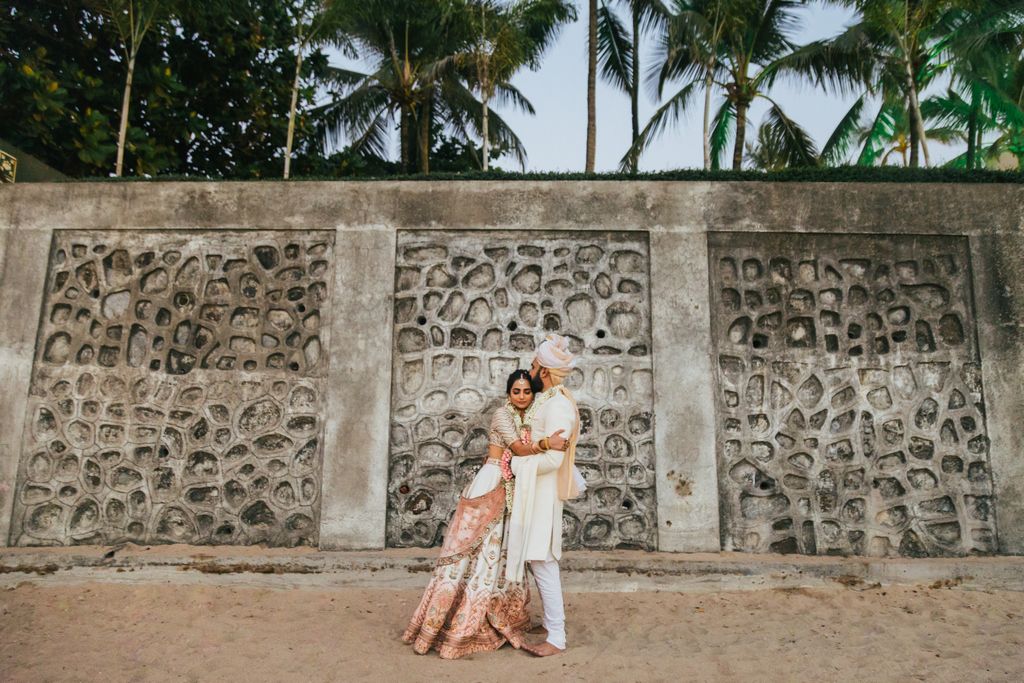 From The Bride 
Ever since I was a little girl I wanted to have a sunset wedding by the beach. We both wanted to just sign papers papers (probably by the beach) and have an afterparty, and donate the wedding amount to charity. Our families wanted a bigger celebration, so wet met them halfway- we had a simple wedding, with everything wrapped up in one day! We had a beautiful wedding with sunset pheras, which was followed by a cocktail/reception the same night. But since weddings become more about extended relatives, we wanted to do something special for our friends. 2 days after the wedding, we planned a surprise for them- a music festival in Jaipur! Since Dishant and I had met at a music fest and bonded over music, it made total sense. We organised it from scratch, and had a proper stage, line up, passes and everything! The guest list was strictly friends, no family at all- not even cousins. Everyone was so happy and full of love, and we ended up enjoying it more than our wedding! Just back from our honeymoon, we are also currently researching the right cause to make a donation to.
I am a designer, and while my forte are western outfits, I decided to design my own bridal outfits. It was a challenge, but what I knew was that I wanted something that wasn't traditional, not very heavy, and was simple and serene. Since I was having a wedding by the beach, I wanted to capture the shades of sunset in my lehenga- so it was an ombré ivory and sunset pink lehenga speckled with shades of earthy oranges and blues. I paired the lehenga with my grandmother's century old Kundan choker and custom chandbalis. Even the embroidery on the lehenga was tropical-inspired. The main boota is like a coconut tree! For the reception, I wore a nude embellished gown also designed by me. I always knew that I wanted my best friend Lovedeep Gulyani to do the honours, and he designed Dishant's sherwani and tux. 
2 Fat Ladies- We found our wedding planners on WMG, and their name really clicked for us! We wanted a simple, offbeat non-traditional wedding and they really got our brief. We never really felt the need to check any other planners out after interacting with them. Very happy with my MUA Pakhi, who made sure I looked like myself! I insisted I didn't want heavy bridal makeup and wanted to look like a better version of myself, and she made it happen! D silva- They were also very good and am very happy with their work.