Beautiful, Budget Destination Wedding Paid For Solely By The Couple!
BY Latha Sunadh | 01 Feb, 2017 | 3927 views | 4 min read
If there is something aspirational that came our way today, it's this wedding. Where the wedding was planned by the bride and groom with their own money. No dowry, no gifts, no fuss - just a cute destination wedding in the hills with the people they love. Ankita and Pratik's Dehradun wedding was a delight and it had everything cute embedded within 10 lakhs - because the bride didn't want to stress her parents out. Super admirable. 
Memento of Shades Photography
 shared some great pictures of this beautiful union with us.

"We met each other 10 years back through Orkut like strangers, without knowing that we were neighbours and even share the same coaching classes (which we discovered later on). He randomly sent me a friend request on Orkut, and I being very particular about not adding strangers to my list still accepted his friend request. I still wonder many times how I did that, but I think that's what we call destiny. After chatting and talking for almost 15 hours a day, we finally thought of meeting each other after a month. He saw me for the first time when we met as I was scared of sharing my pictures with anyone online. And soon we went for a movie date and since then it was a mutual feeling, neither of us actually proposed to each other" explains Ankita.
The Mehendi & Sangeet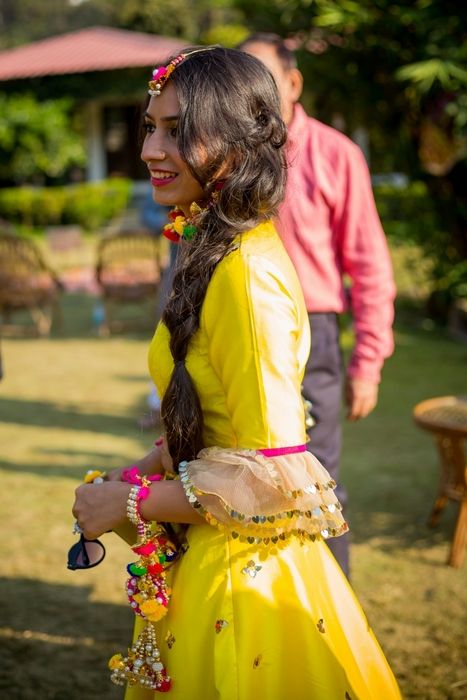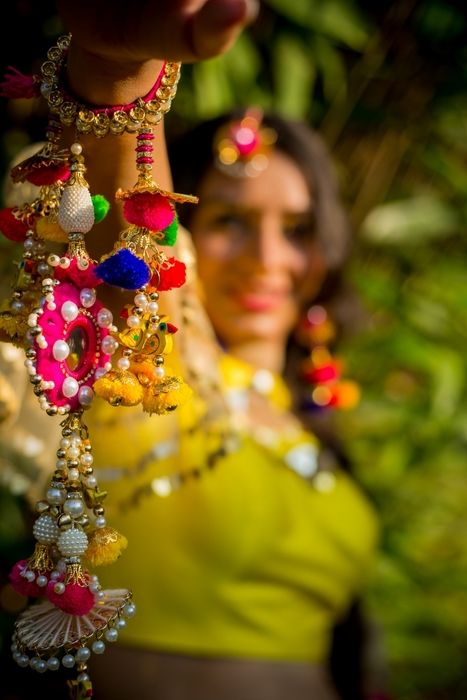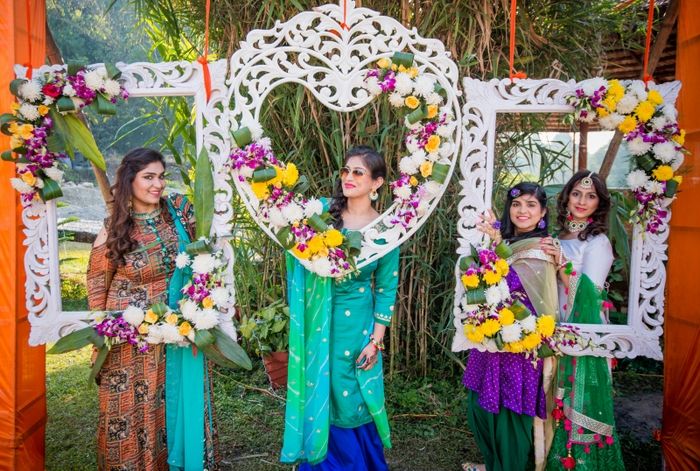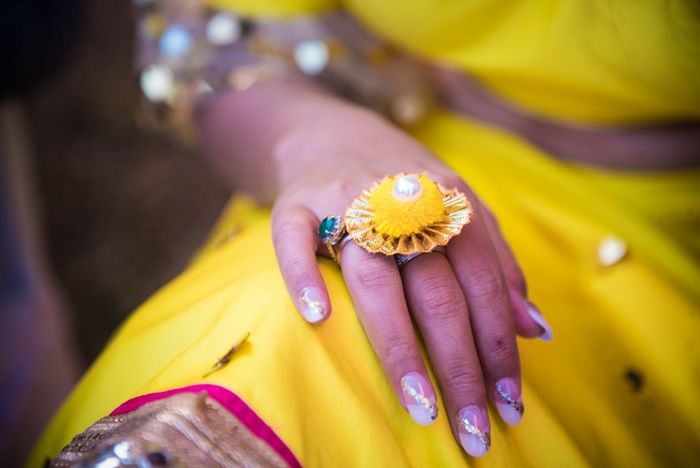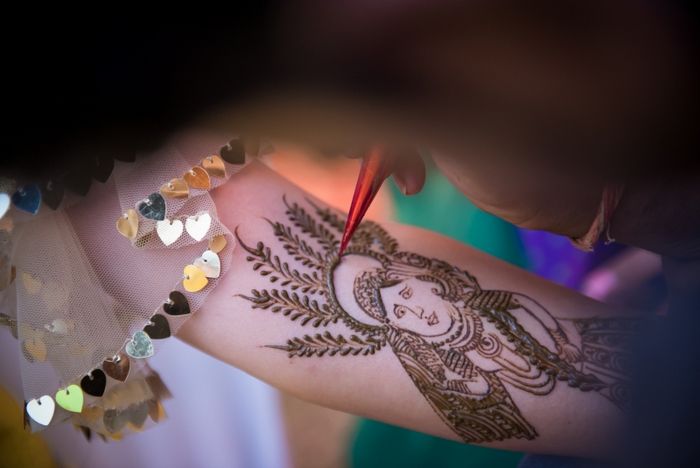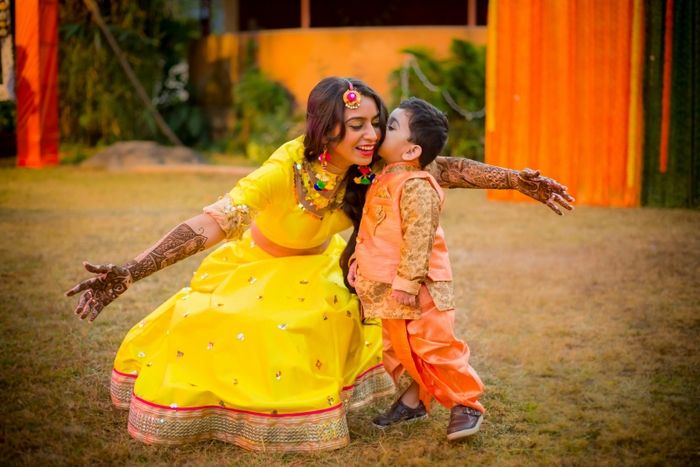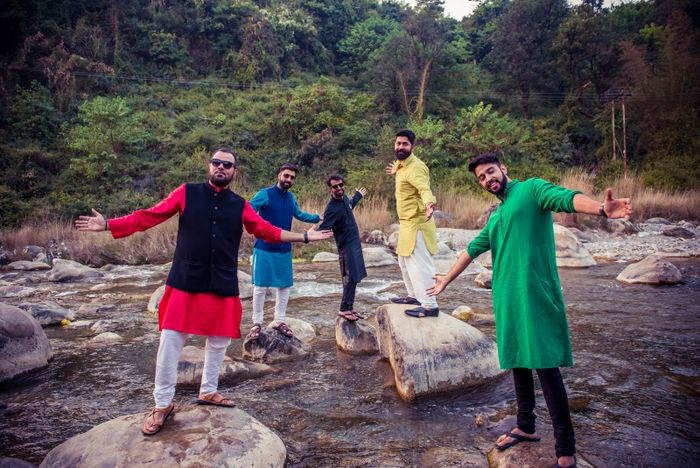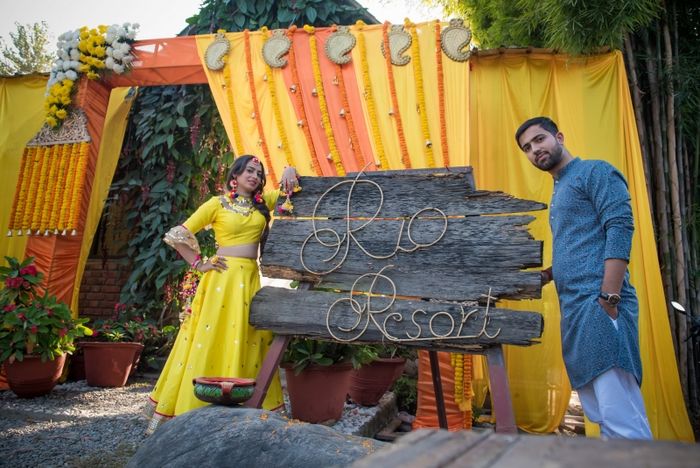 The Wedding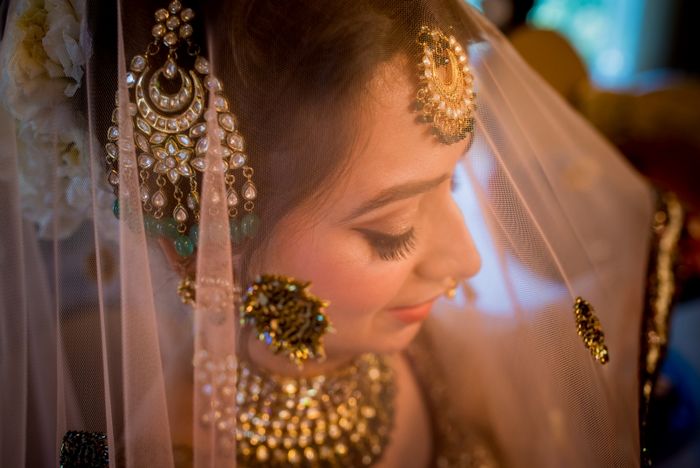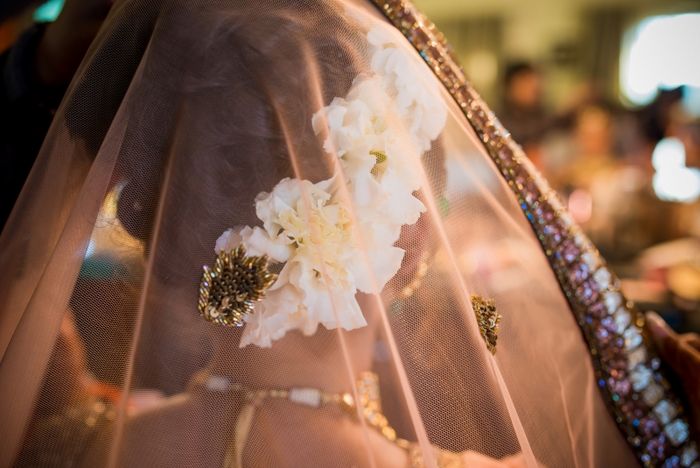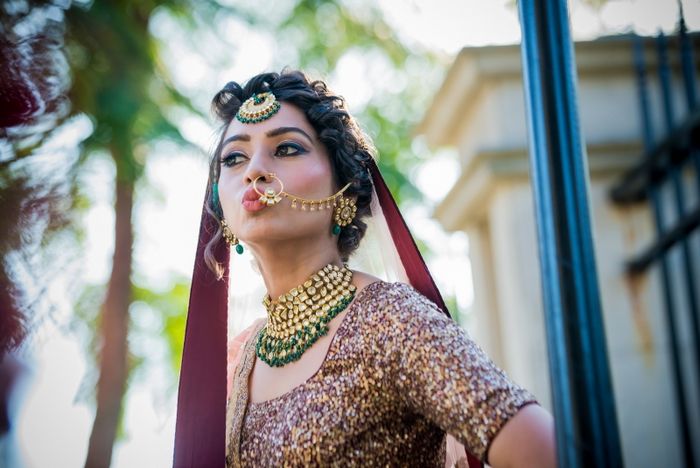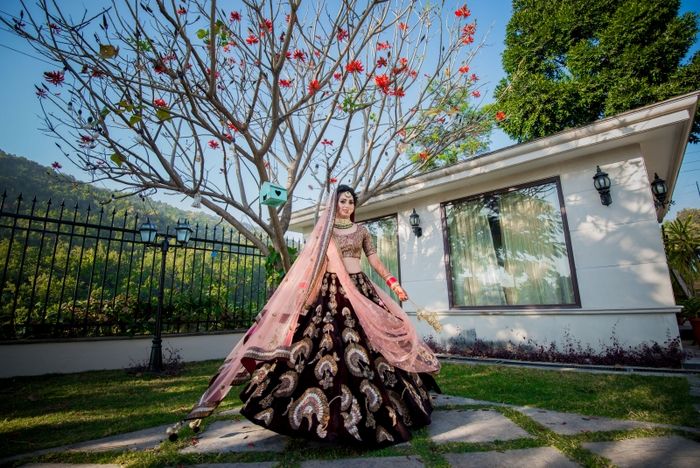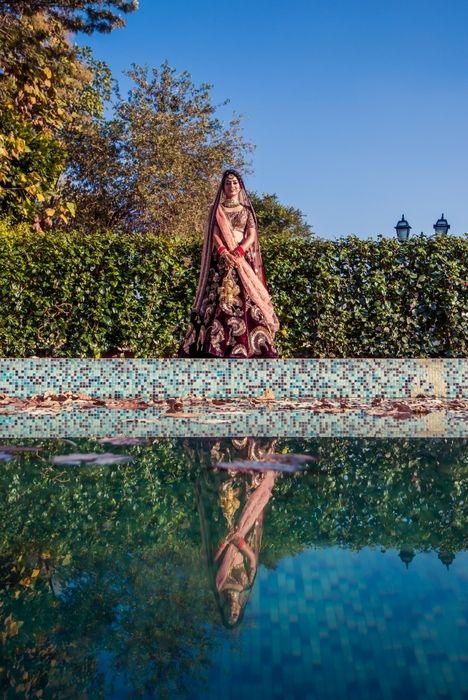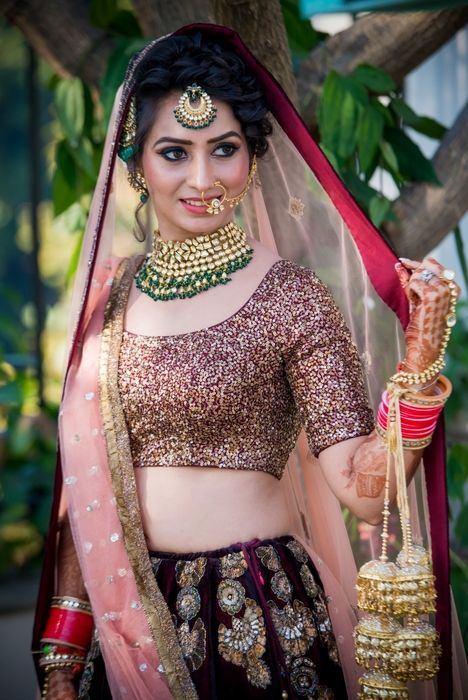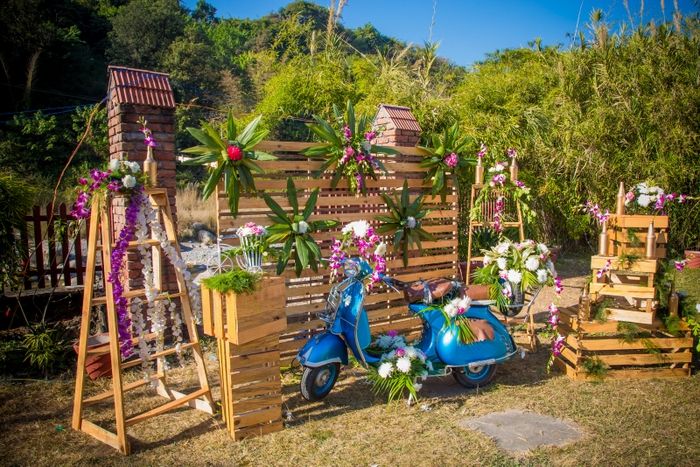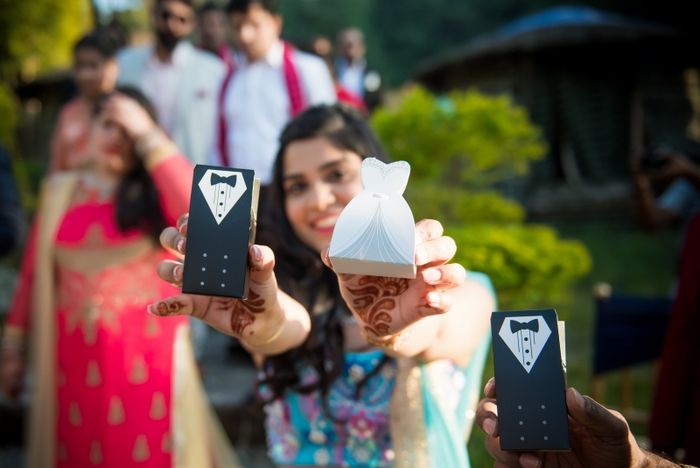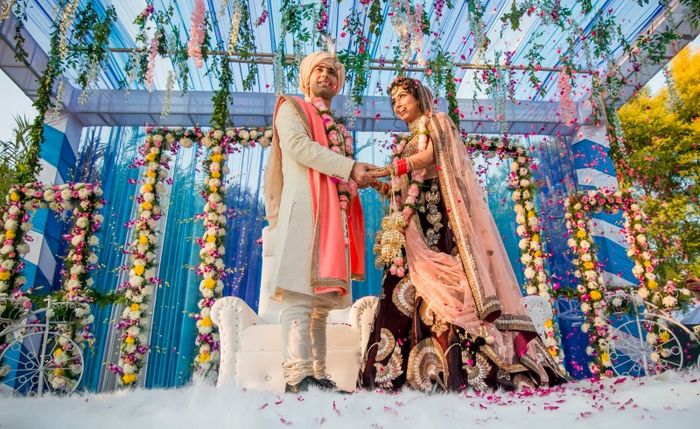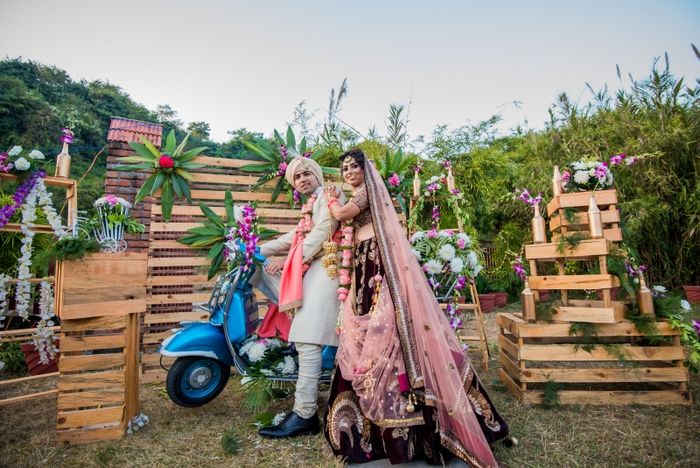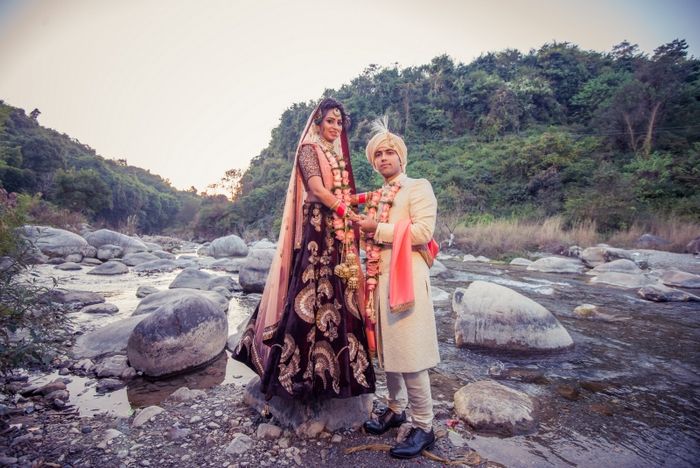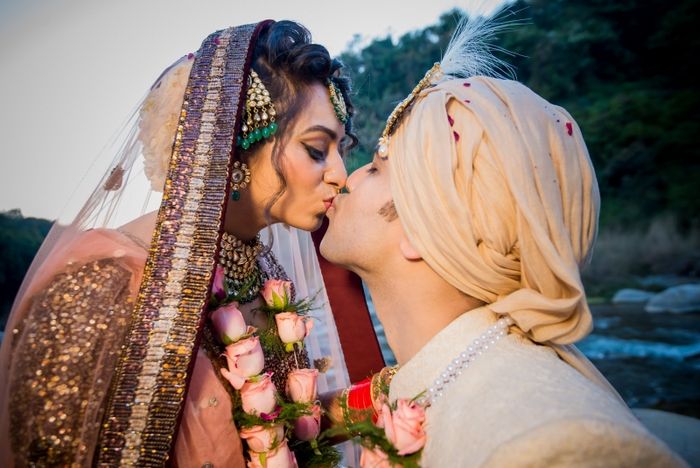 From The Bride:
"We both are from Delhi, and one thing we were always sure about was to get married in a very small ceremony with a few of our favourite people. And to skip random relatives, we thought of doing a destination wedding. I am an entrepreneur and have a branch office in 
Dehradun.
 I remembered staying there for about a year when 
Pratik
 used to visit me every other weekend. We both totally love the place and when we thought of doing destination wedding, there was no other place in our mind than 
Dehradun
. It's still an unexplored place for a destination wedding. The city is surrounded by mountains and has a beautiful valley view. I don't know why people go to M
ussoorie
 instead of 
Dehradun
 for destination weddings. It's way  cheaper, more accessible and with the same surroundings. We were very particular that we wanted to do a budget wedding within 10 Lakhs and take care of all the wedding expenses by ourselves. The idea is that there will be no dowry or exchanging of gifts at all," explains Ankita.
"Being a bride, I was crazy and use to follow WMG for all the latest and quirky ideas and use to dream of executing my wedding my way. I did all the arrangements by myself starting from finding the place, arranging places to stay  for the guests, making video invites etc etc. I wanted my parents to relax and just enjoy the wedding. Unlike other weddings where parents are stressed with card distribution, buying gifts for the groom side, making trousseau for their daughter and indulging in other big-big expenses. At the age of 18 itself I was sure that whenever I get married, I will never waste my parents hard-earned money on my wedding. I will do what I will be capable of and will spend what I can afford - that was my mantra. The biggest gift from my parents will be their blessings and a promise from them that they will always stay happy and healthy" adds Ankita.
---
Getting married? How about planning a beautiful
destination wedding
like this one! A must-read for more details and inspiration.