Beautiful Pastel Hued Wedding With A Unique Bridesmaid Shoot!
BY Latha Sunadh | 03 Nov, 2017 | 4227 views | 4 min read
Brides who take on unconventional colors will always have our heart and this wedding had not just the bride but others experimenting too. A modern green for the bridesmaids,a groom in dark grey and bride in yellow. Plus, the wedding also came with some amazing decor ideas  planned by 3Productions★ 5 while Taj West End played host. And pictures by Photographer Claude Loren★ 5  only took this wedding to another level. We love!
Meet Pooja & Siddharth 
"I have been born and brought up in the USA and Sidd, in India. I had visited India in December 2015 for my cousin's wedding and met him there. I always 'knew' of him since our families were friends, but I didn't remember him much. The wedding festivities were underway, and slowly, we started bonding and talking about each other's lives, and I even helped him learn a dance for the Sangeet! We bonded and soon, we ventured into the real question: Sidd living in India and me living in the USA - how we would we make this work? We both decided that it would be in our best interests. But soon, Sidd told me he hadn't felt this way for anyone before and said, 'We would be fools to not at least give this our best shot." I agreed.  Our relationship went through the WhatsApp and FaceTime phase and he proposed! Sidd is everything I have ever dreamed of in a soul mate, best friend, and husband - I couldn't ask for more :-)" says Pooja.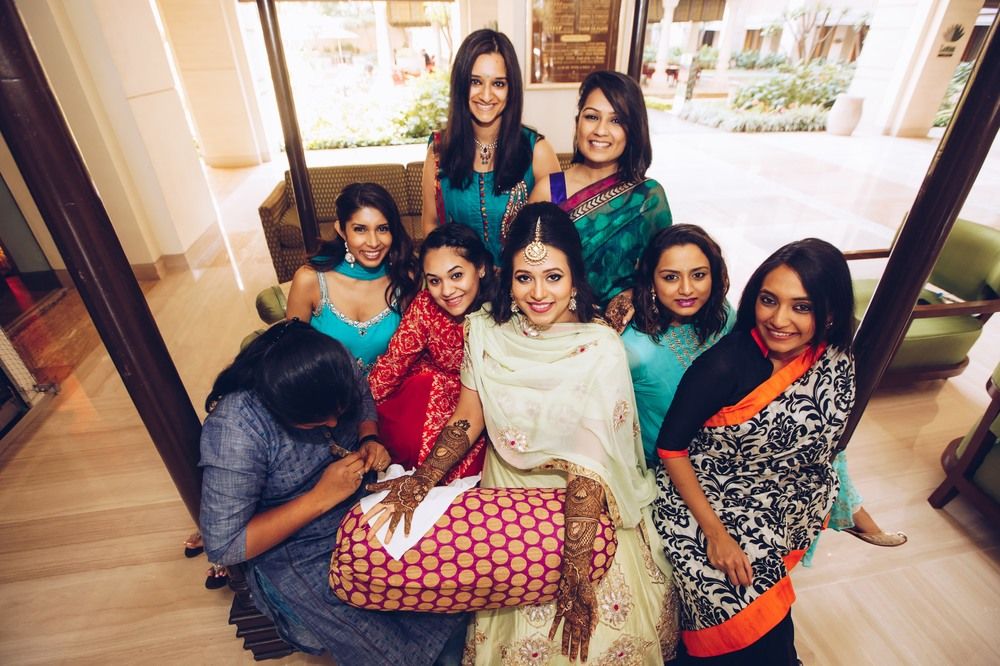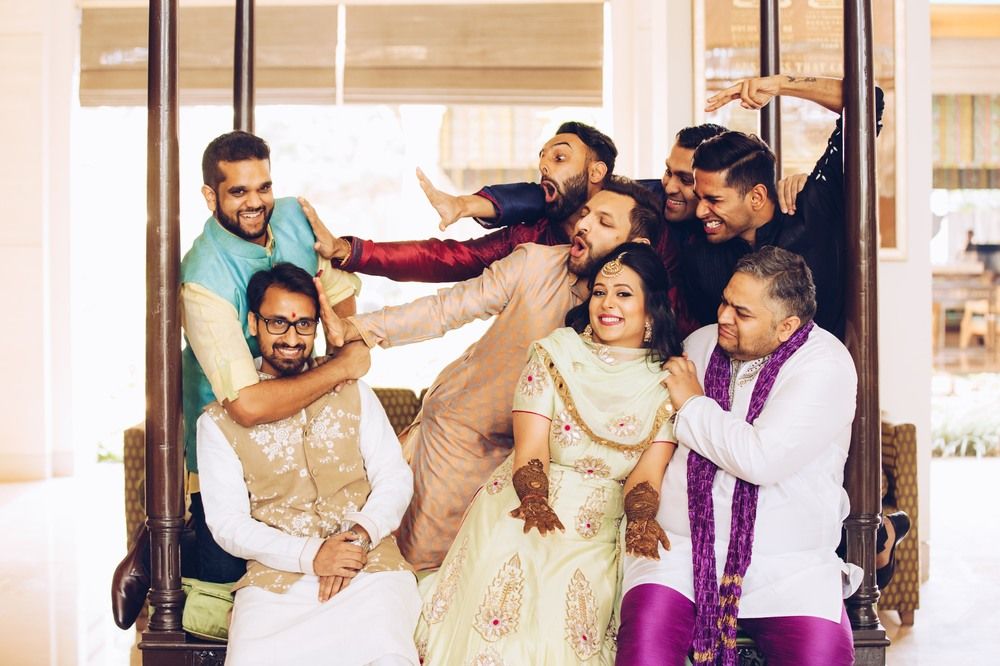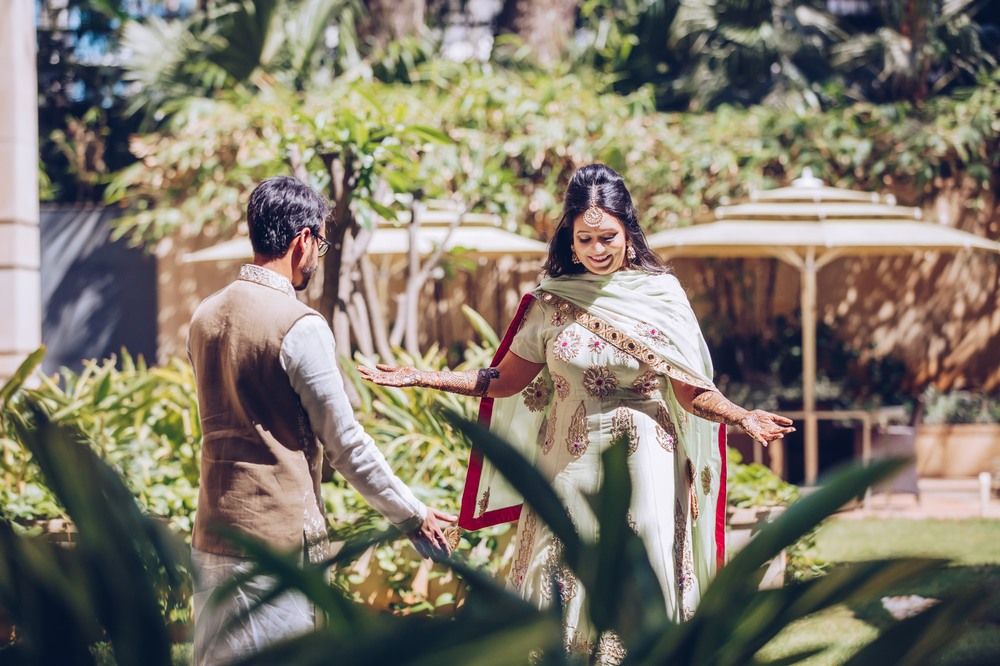 The Wedding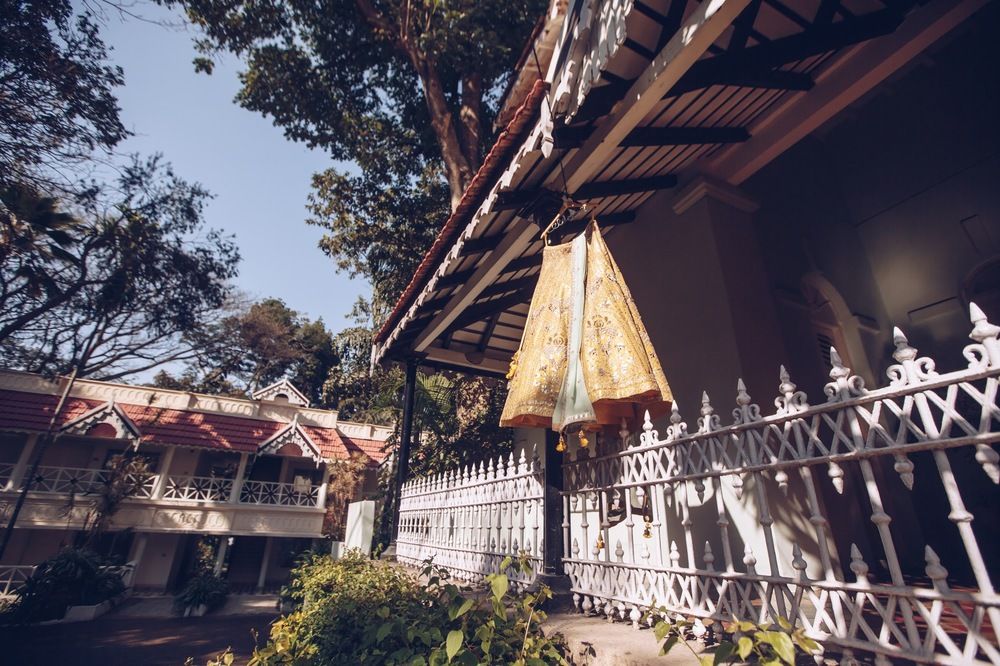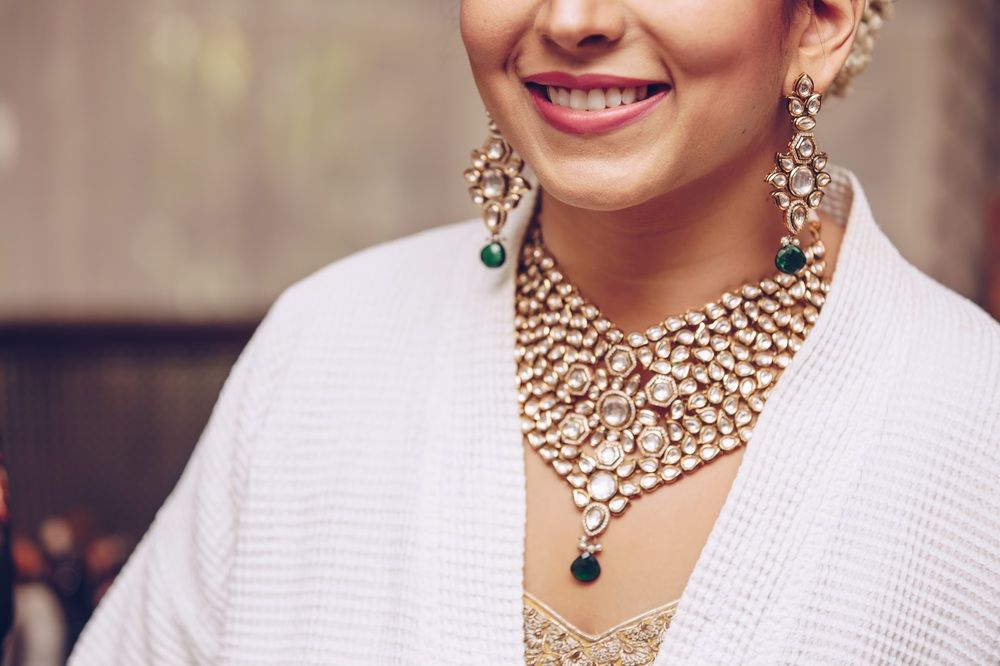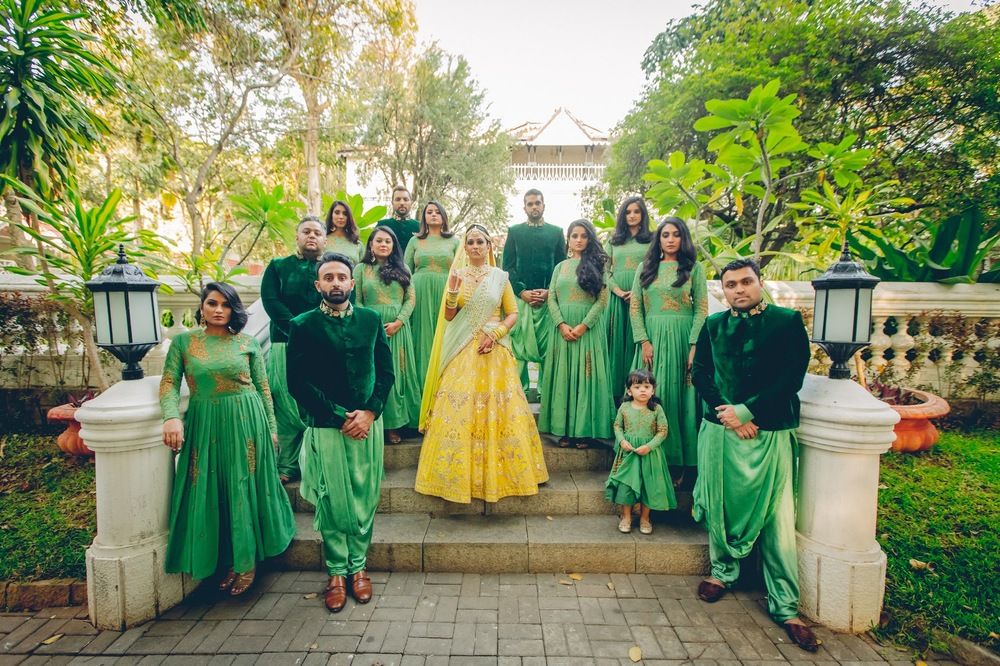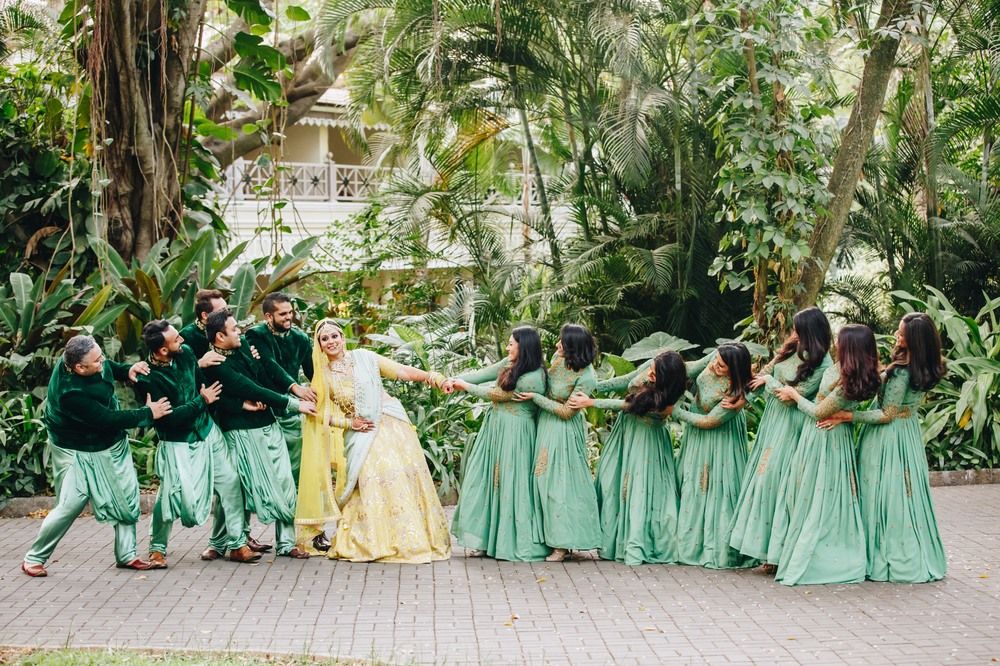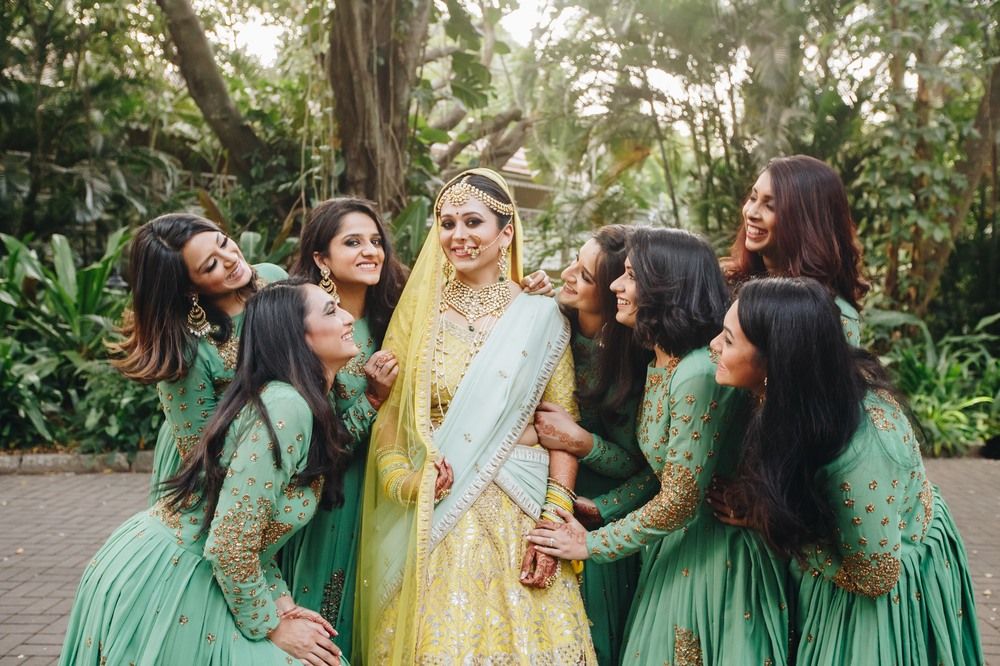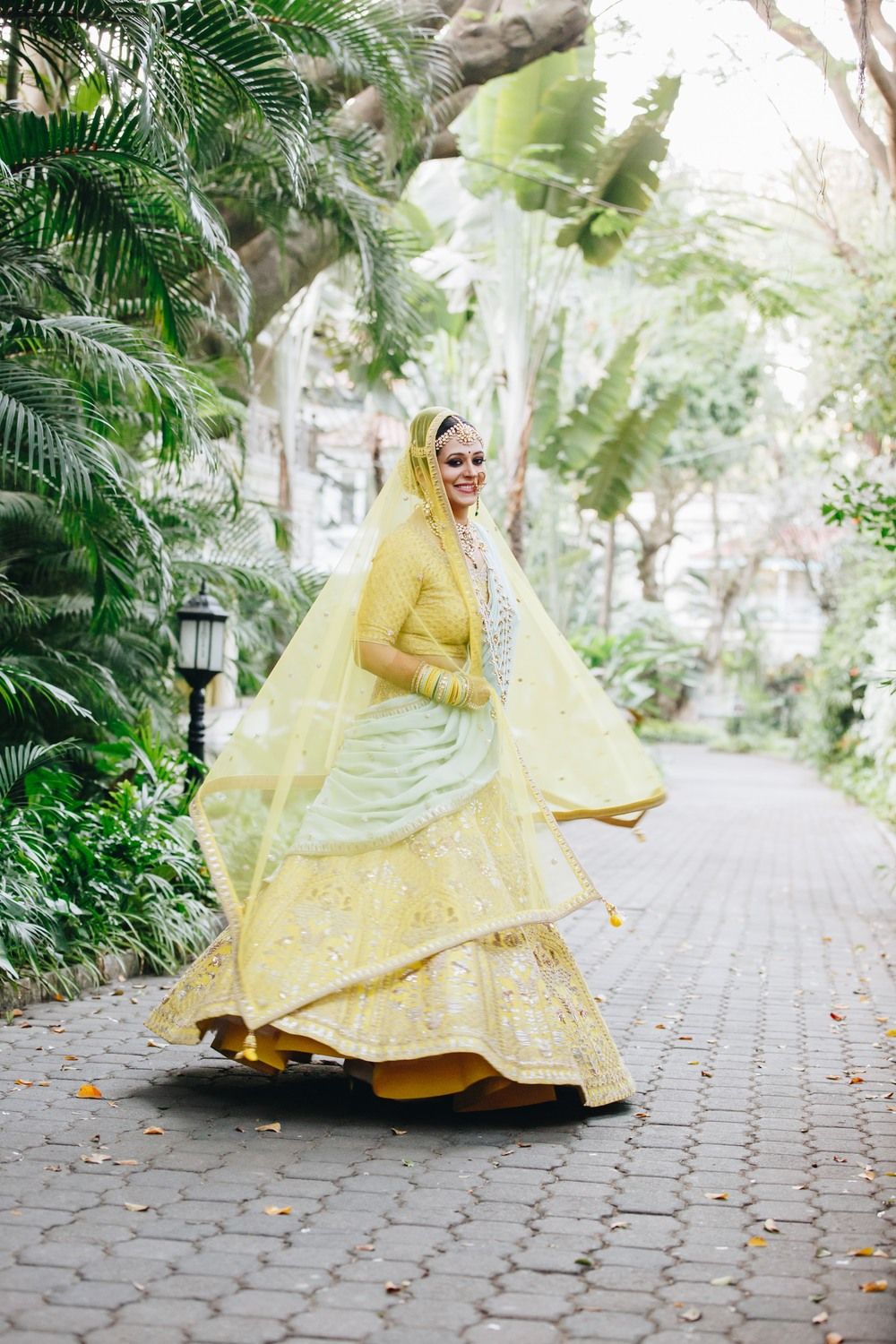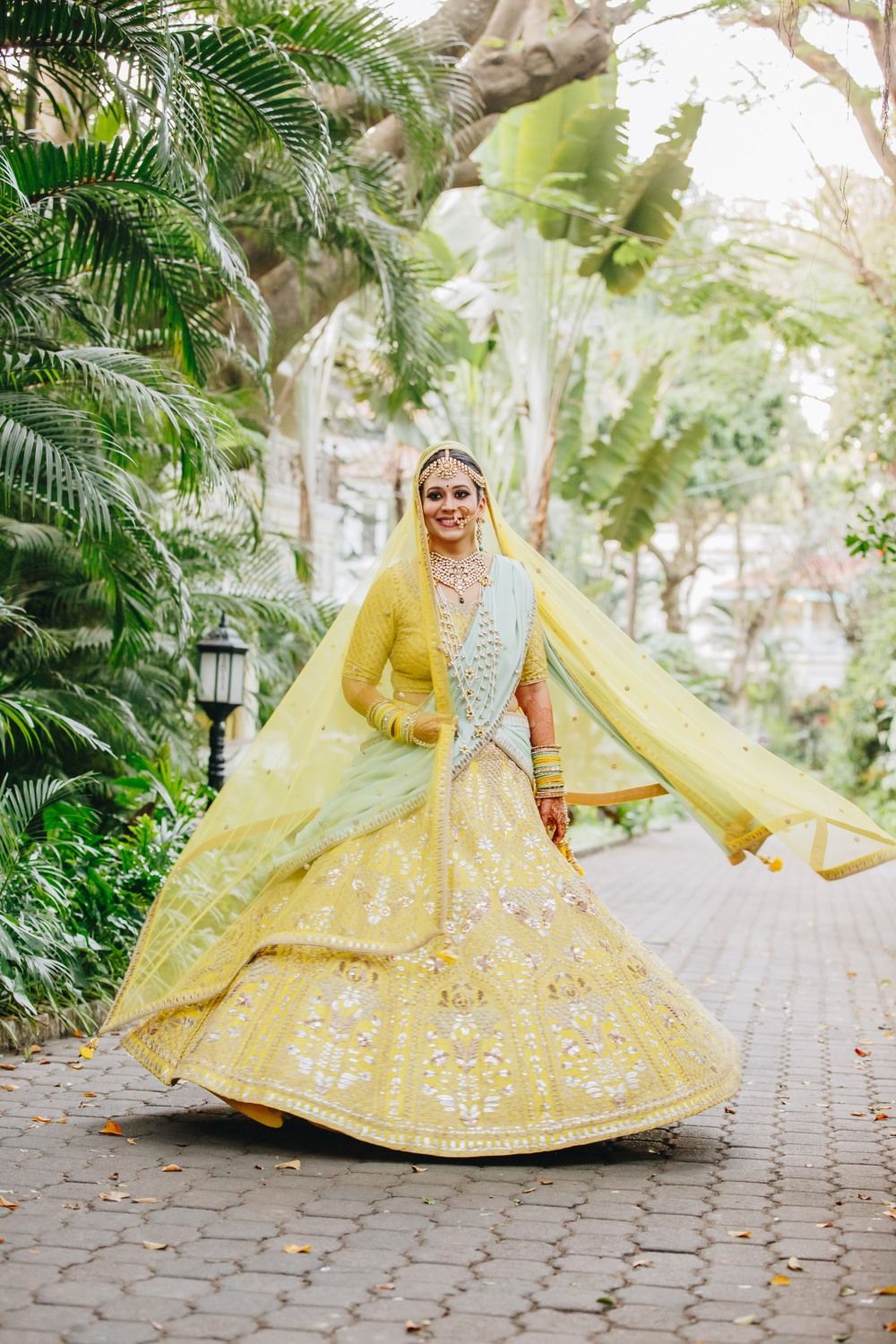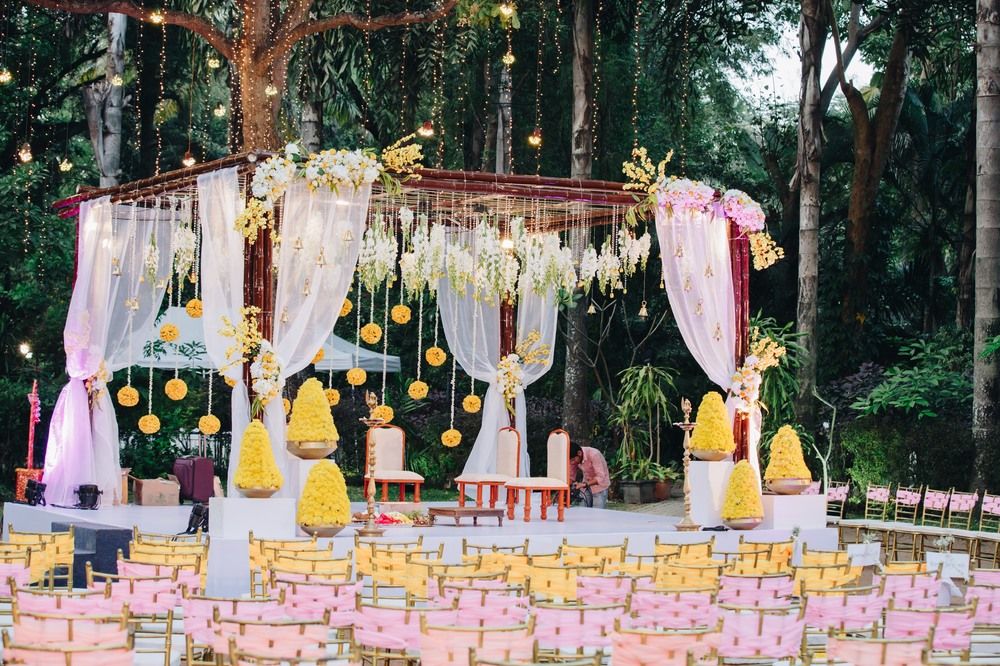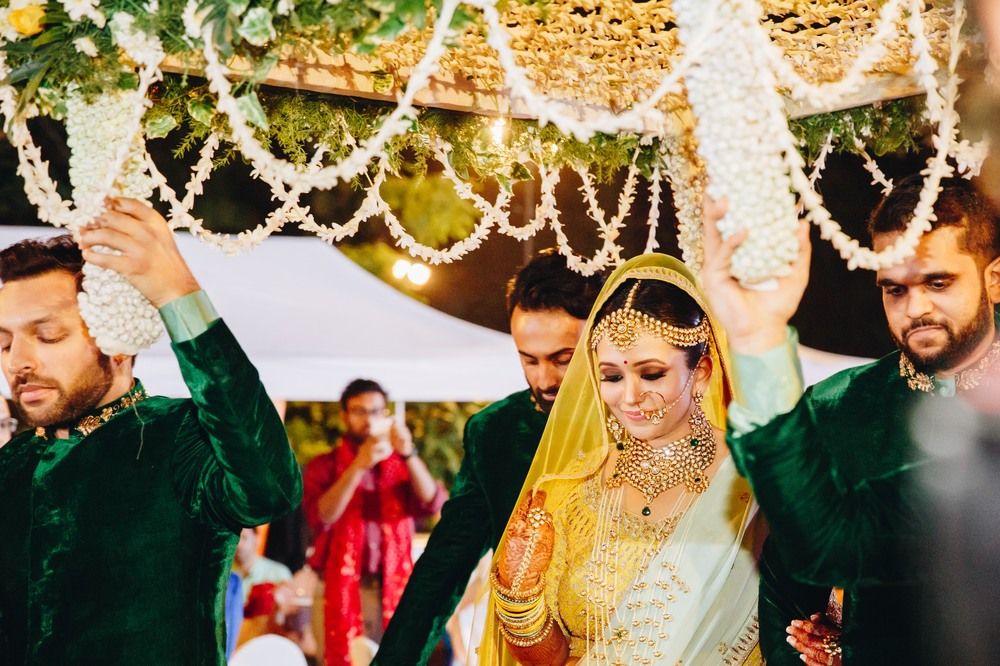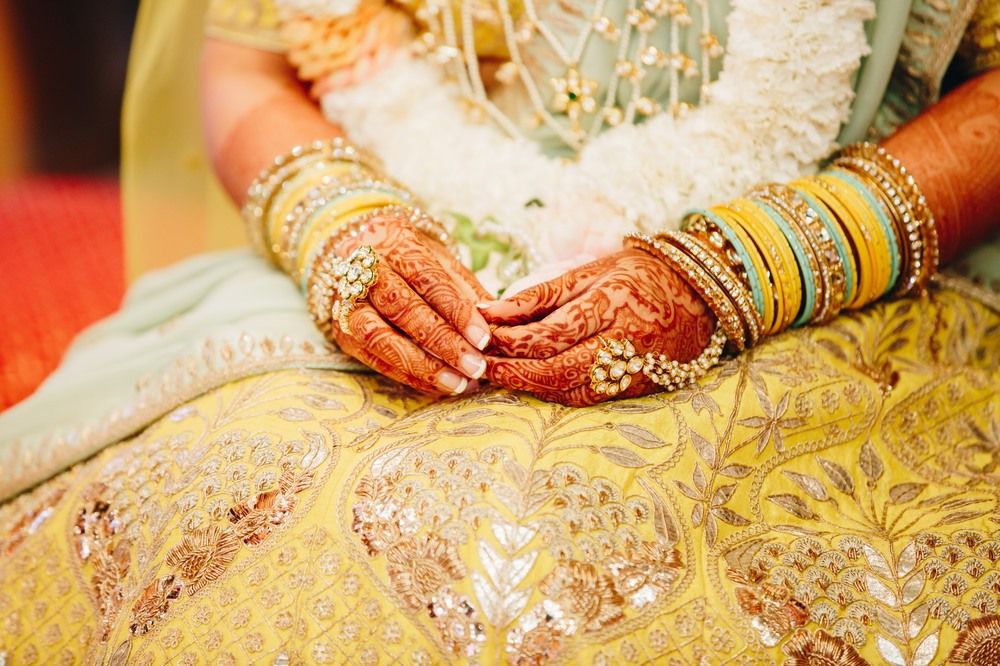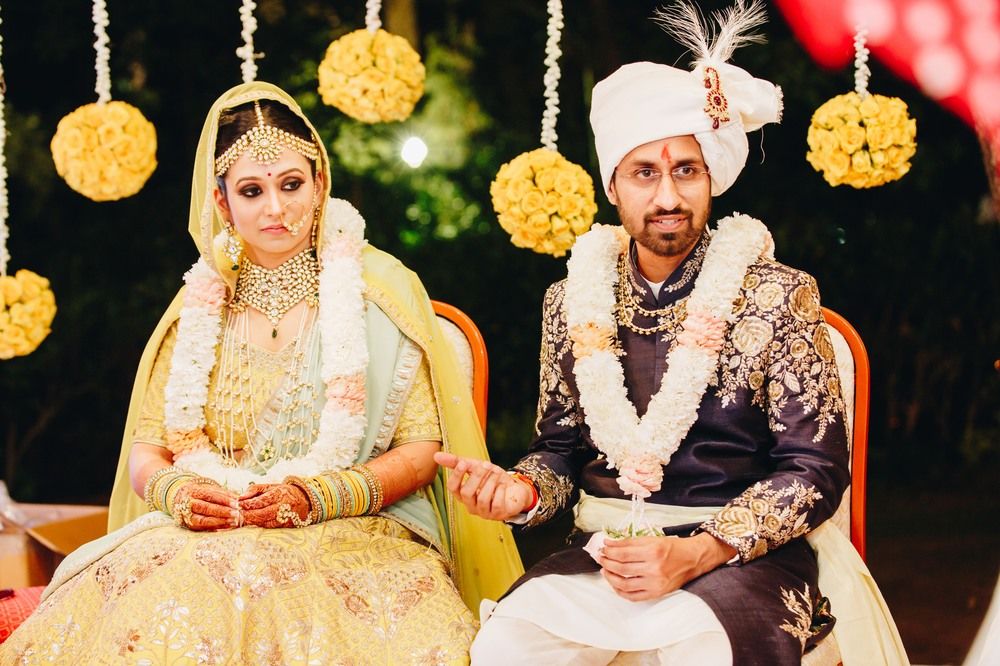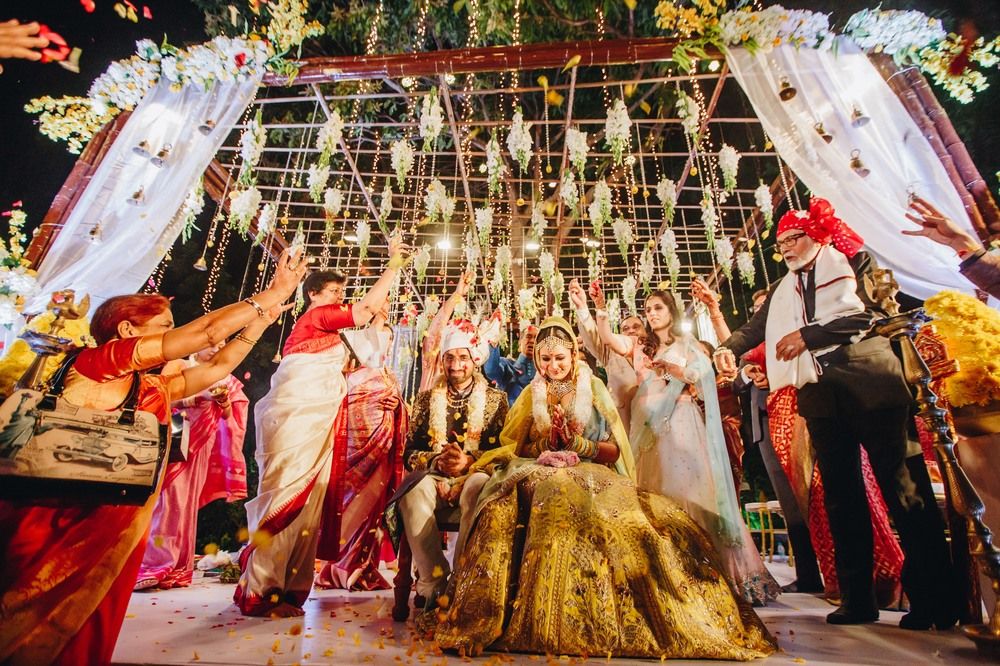 From The Bride:
Sidd and I absolutely loved our photographer - Claude Loren! It was really important for the both of us to be able to connect with our photographers and feel comfortable with them. When Sidd met Claude in Bangalore, he knew right away. Sudeep Bhattacharya, our videographer was a riot, he was my #1 choice from the get-go! His work speaks for itself and I couldn't be happier with having Sudeep and his team there to shoot our events. 
Being a wedding planner myself in the USA, I knew I had to hire the best professional wedding planner in the business that would help ease off the burden from Sidd and myself. I am so glad we found 3P - they made the process extremely seamless and carefree for the both of us. 
I was visiting India for my wedding shopping and only had 3 days to complete it! Fortunately, my cousin who lives in Delhi had recently gotten married and told me about Asiana Couture. I was extremely apprehensive but trusted my cousin. We went there on Day 1, and I found both my Sangeet and Wedding outfit within the first few hours! 

We had both our Sangeet and Wedding at the Taj. I had kept hearing how amazing the Taj West End was but until I got to see it myself, I didn't realize how beautiful their whole property is. Getting married outside in their Prince of Wales lawn under the stars and Mango Tree is what fairytales are made of! 
Vendors: Venue: Sangeet/Wedding/After-Party at Taj West End; Mehndi/Haldi at ITC Gardenia Makeup: Kulsum Parvez International Makeup Artist★ 4.8 Photographer: Claude Loren★ 5 Videographer: Sudeep Bhattacharya Photography★ 5  Wedding planning, Decor & Invites: 3Productions★ 5  Bride's Outfits: Mehendi outfit by Allure By Deepika Chopra Garg (Lucknow), Sangeet  & Wedding outfit by Asiana Couture - Chandni Chowk★ 4.3 , Haldi outfit by Andaz Designs (New York, USA) Mehendi Artist: Shubh Muhurat Mehendi Arts★ 4.7 (Jyoti), Bangalore Groom's Outfits: Sangeet outfit by Nine Styles (New Delhi), Wedding outfit by Bhasin Brothers (Lucknow)  Bridesmaid & Groomsmen outfits:  Amit Shah of Andaz Design