Best Destination Wedding Locations in India That Are Totally Worth Every Penny!
BY Chandni Kumar | 30 Jun, 2018 | 2067 views | 11 min read
We know that you have many many plans for your wedding. Be it wearing Anita Dongre's lehenga or having cute little favors for your mehendi there is so much to do and plan it, right? Is a destination wedding in the mix, then? Is it something you're considering?
If you're under a strict budget and want one anyway, choosing one in India might just be the best way to go about it. And we have curated the best destination wedding locations in India, that are totally worth your time and money. Here's our list...
Goa
Planning to get hitched on a beach side resort and don't have a budget to travel to abroad, confused? Brides! Don't forget Goa is still there not only for vacations but also for celebrating your wedding celebrations. Be it having a romantic dinner date with your husband-to-be or relaxing under the sunbath, Goa is heaven of beaches to start your new chapter of your life. PS. The backdrop of sea will be great for your wedding photographs so hurry and start planning for it. 
Best Hotels In Goa 
Alila Diwa Resort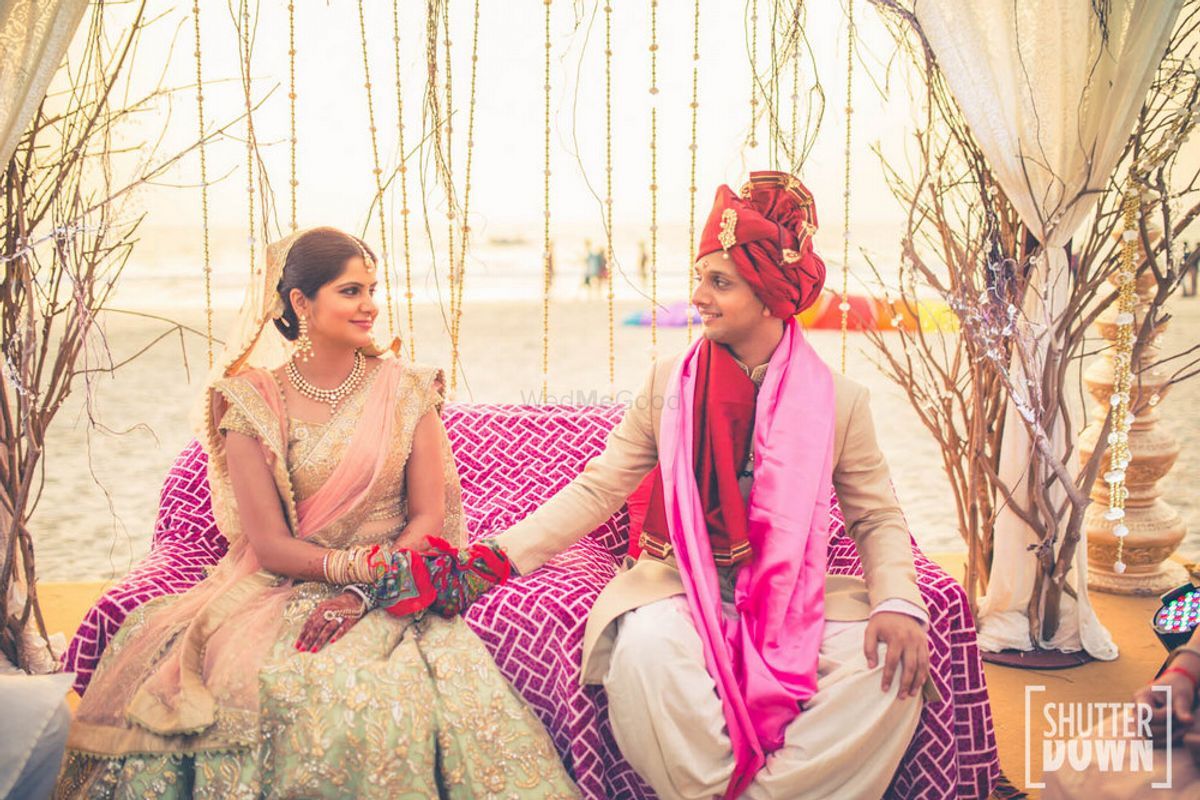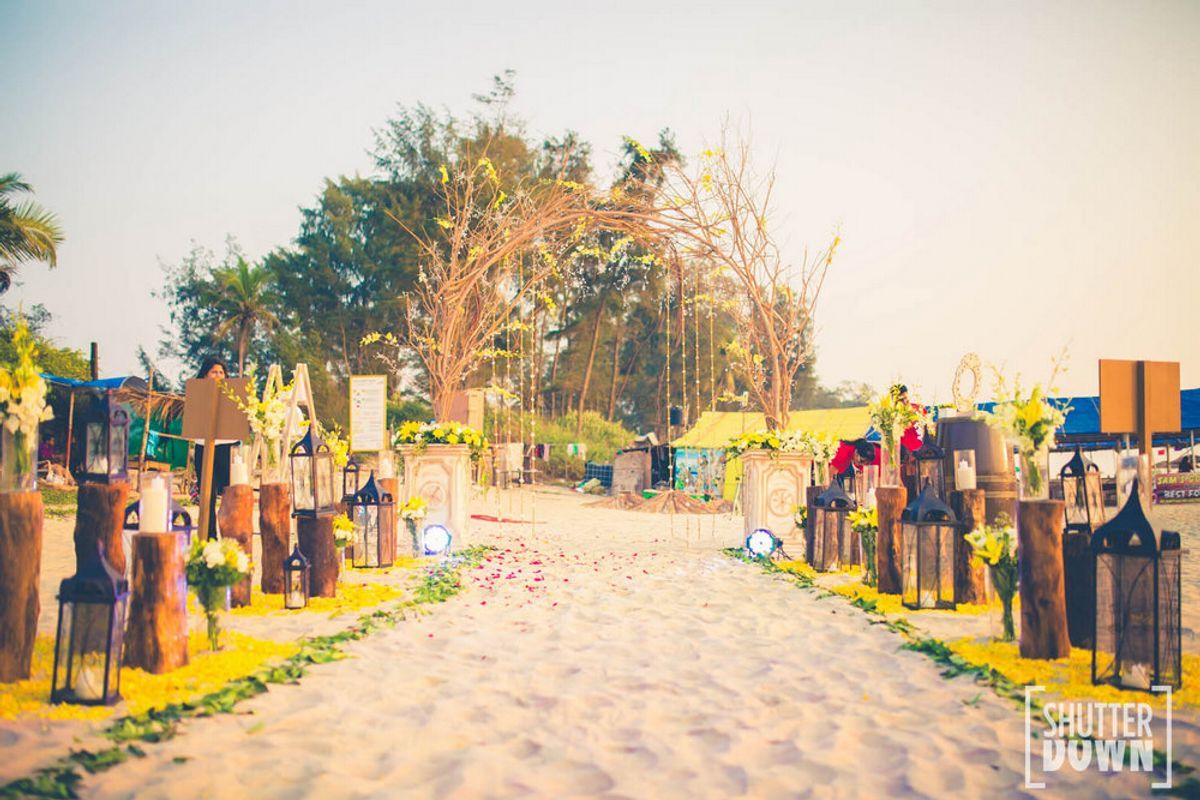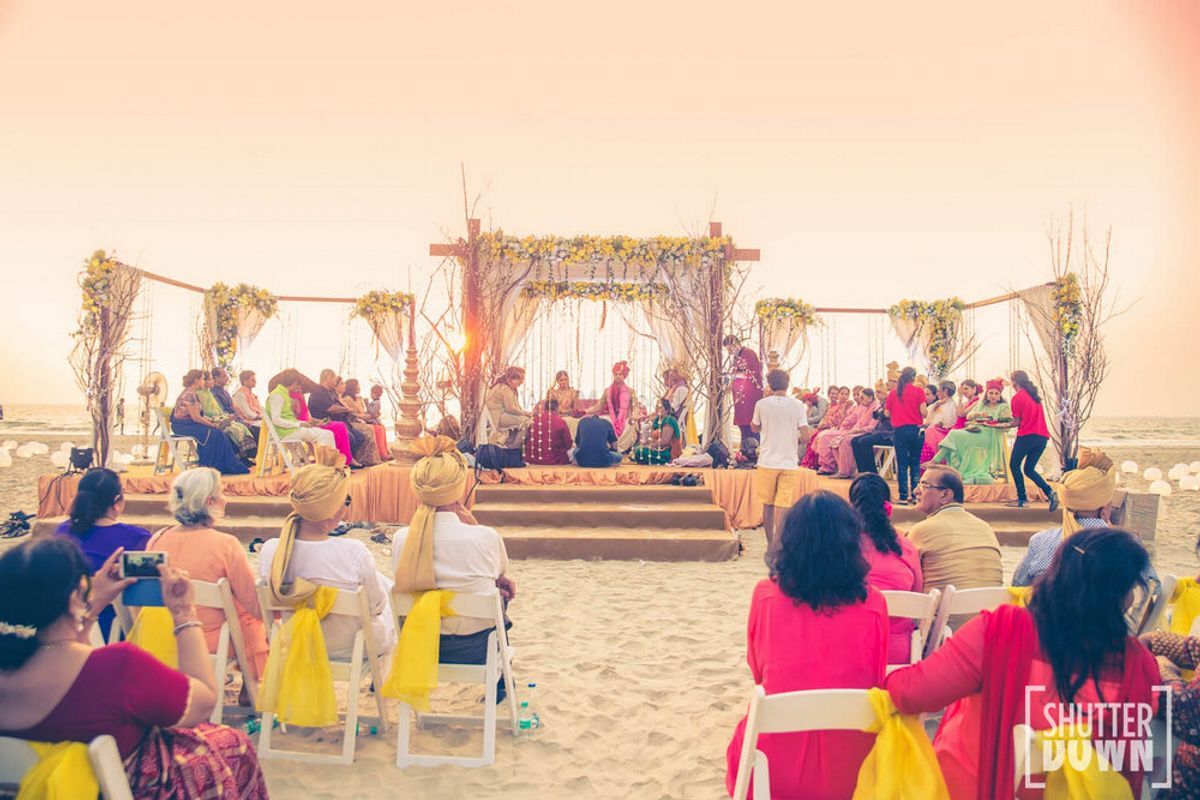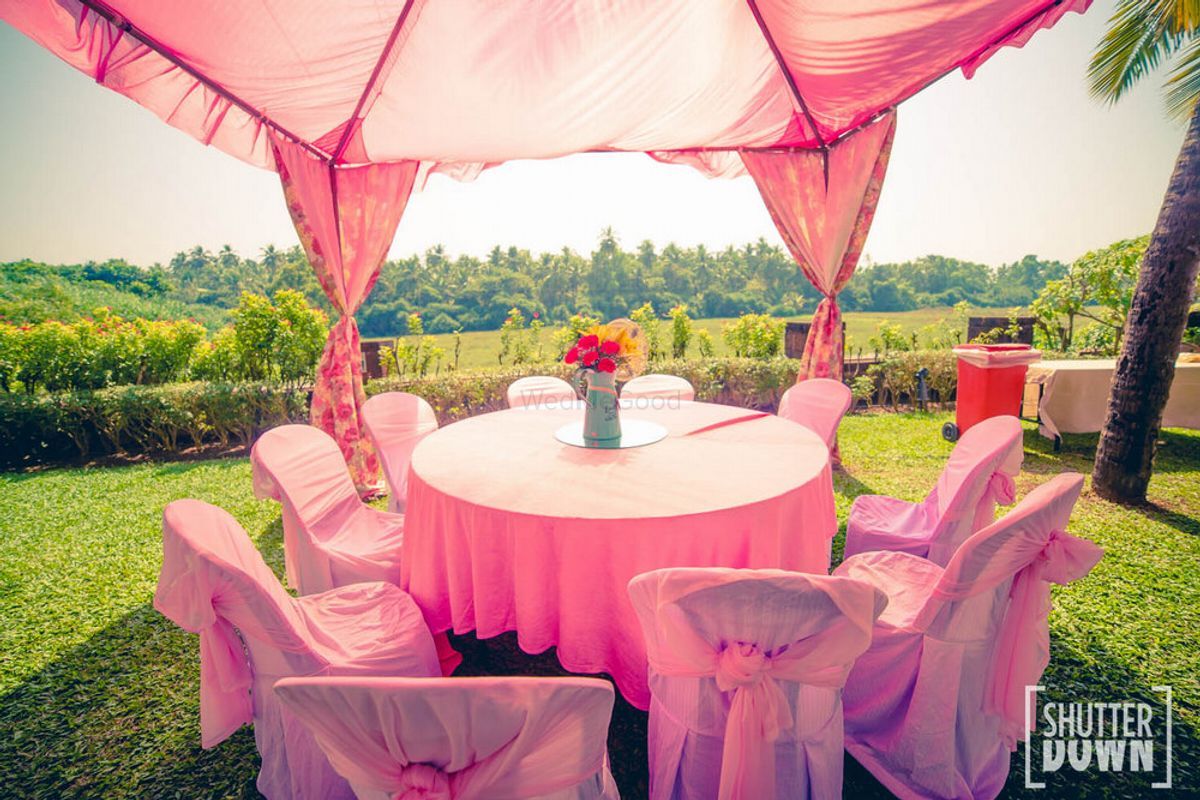 Image via Roshni & Gautam's Wedding
If you want your dream wedding resort to be surrounded by coconut palms, gorgeous beaches and lush green paddy fields then, Alila Diwa Resort, Goa is for you. Having total 153 rooms for accommodation this place has world-class master chefs who can totally mesmerize your taste buds with scrumptious dishes. 
Marbela Beach Resort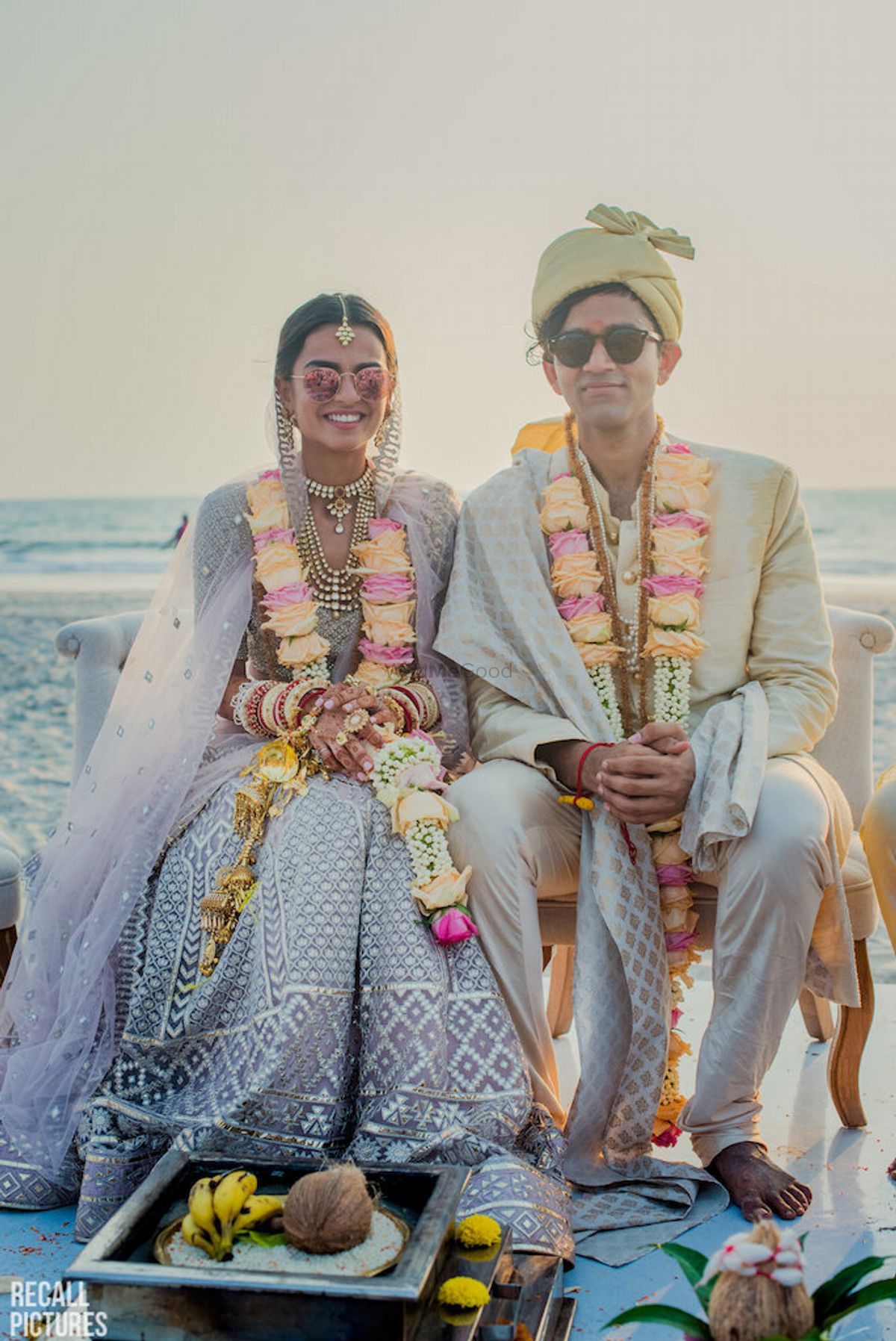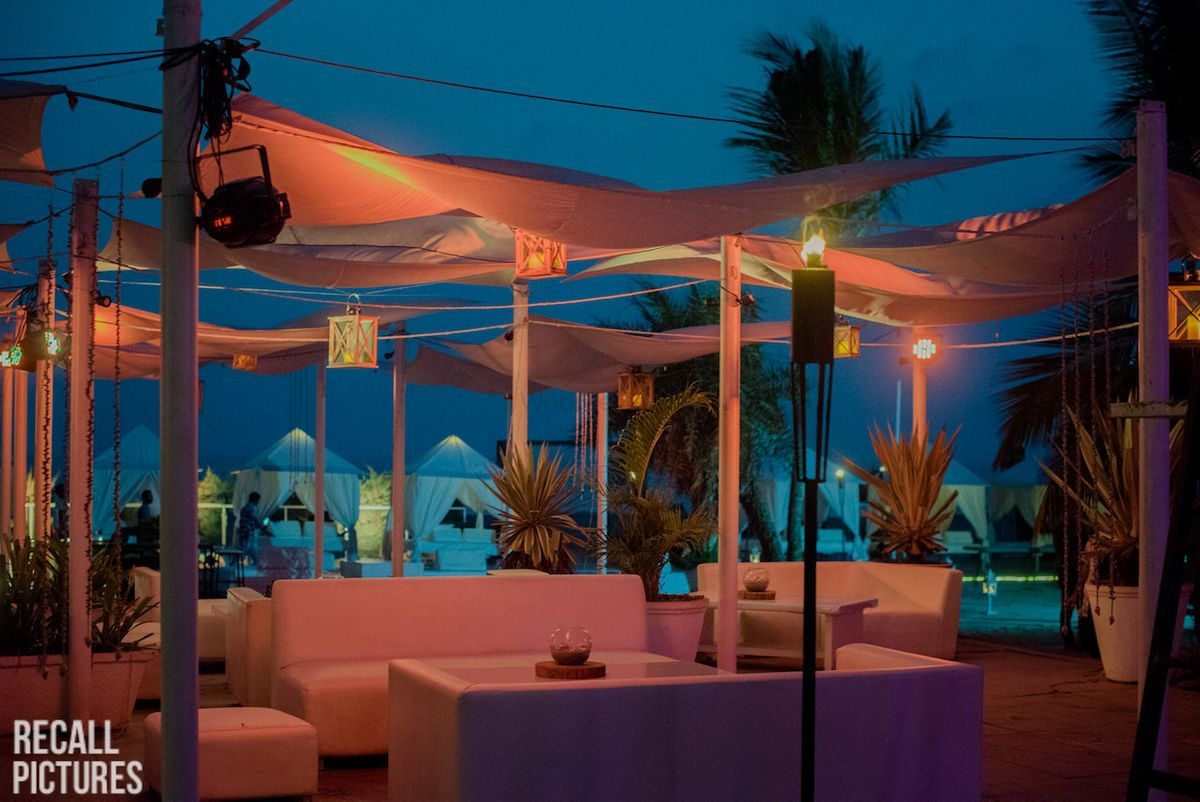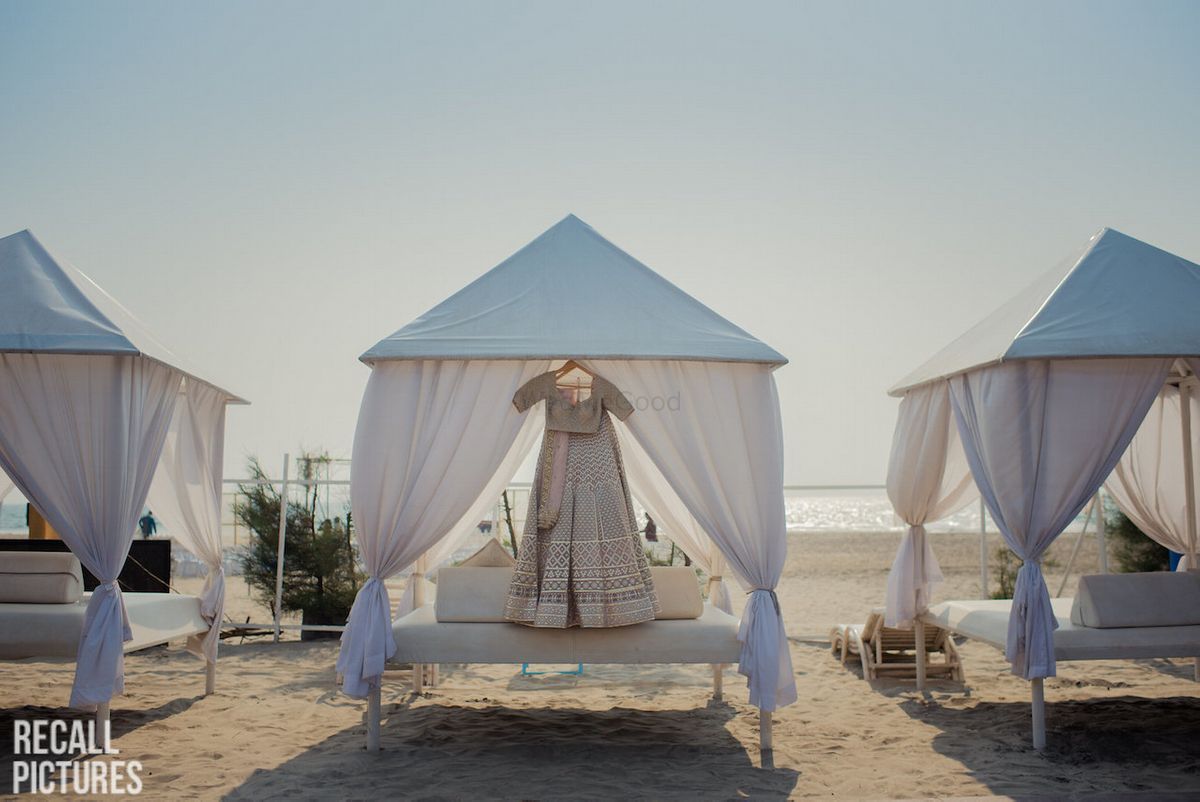 Image via Chandni & Dharam's Wedding 
Beautiful Arabian sea for your photo backdrop, delicious sea food and interiors with a contemporary twist if you're looking for all of these things at your Goa destination wedding then, Marbela Beach Resort is one of the best place to dig in for your nuptial ceremonies and wedding celebrations. Ensuring that their guests have a comfortable and luxurious stay they have luxury and master tents with stunning Spanish villas. What's more? Go for a romantic dinner date at their restaurant, a beachfront bar, lush green gardens and bonus of spa to all their couples. 
Bangalore
When it comes to South Indian Weddings we totally get charged up. The gorgeous south Indian brides with temple jewellery, pleated kanjivaram and tons of fun games at the pool party. And if you're all about the weather, then a Bangalore destination wedding is perfect for the months from March to May and November to February. 
Best Hotel In Bangalore
Taj Westend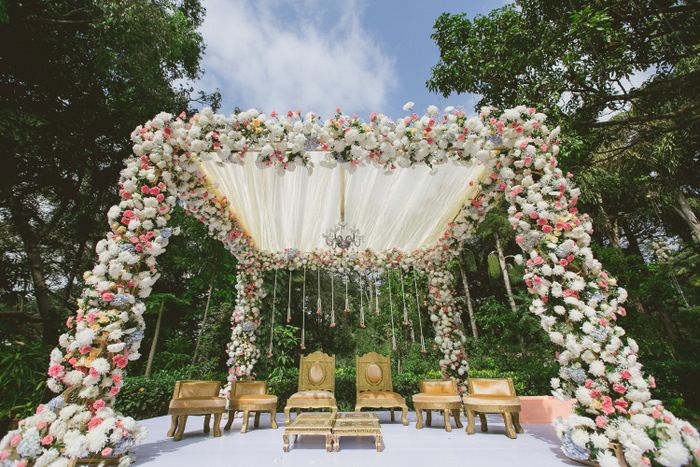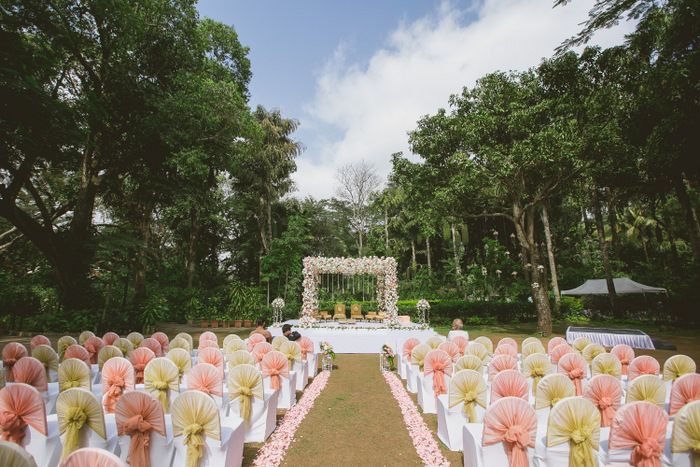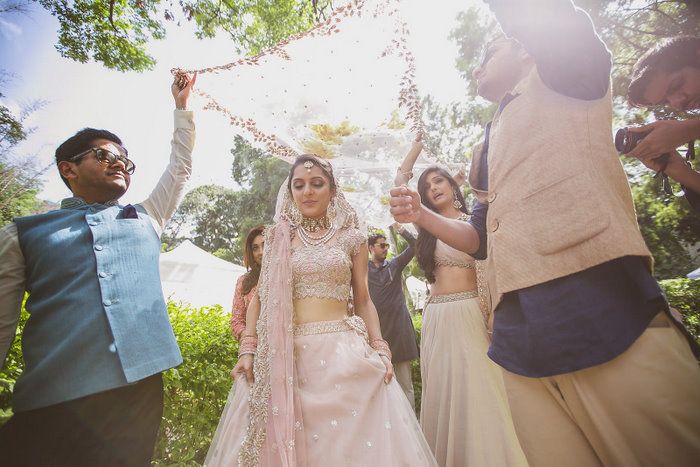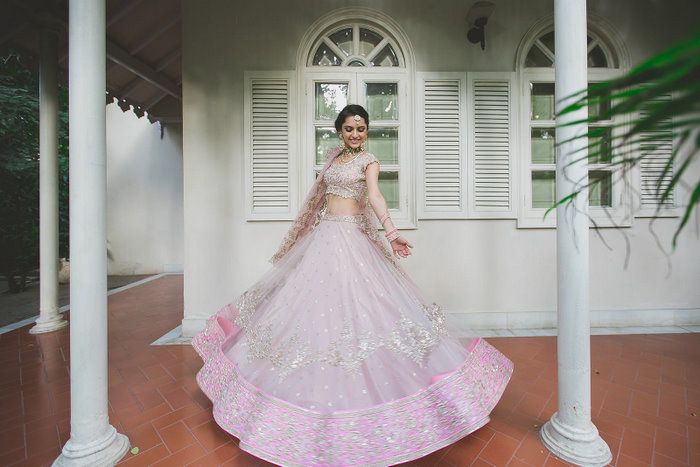 Pic via Dhoom Dhaam Weddings Photography
Experience luxury with style at Taj Westend at Bangalore. Being one of the prestigious hotels in the country they have well-spaced eight venues that are perfect to accommodate your wedding guests at the celebrations. Giving world-class hospitality services and comfortable stay for their guests they have total 117 rooms and suites, which are perfect for a destination wedding. 
Rajasthan
Be it royal palaces or magnificent forts, Rajasthan wedding can surely give you a queen-like feel at your wedding. Known for it's hospitality and multi-cuisines, the pink city is perfect to get hitched for the couples who loves to be connected with their traditions and history. And, you know what? Be it bridal or groom entry this city has beautiful elephants and horses that will surely give you all the royal mood with ultra style + luxury. 
Best Hotels in Rajasthan
Neemrana Fort Palace, Alwar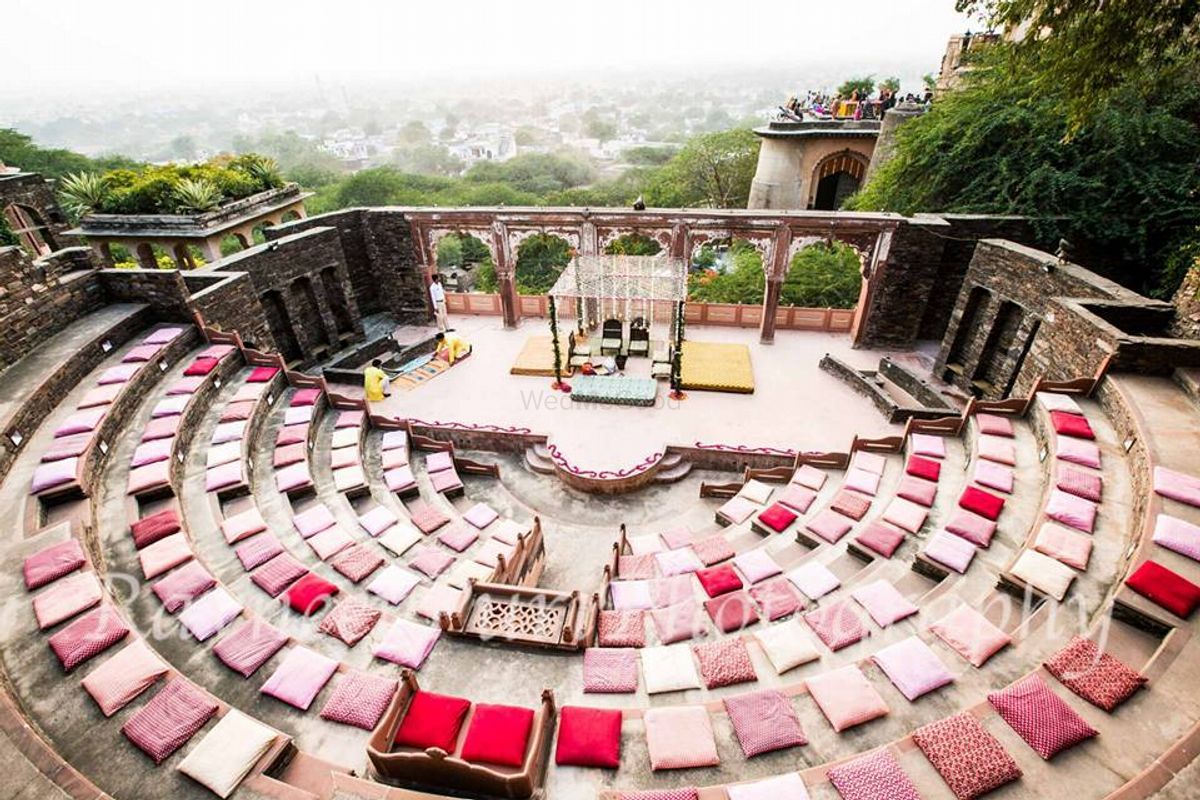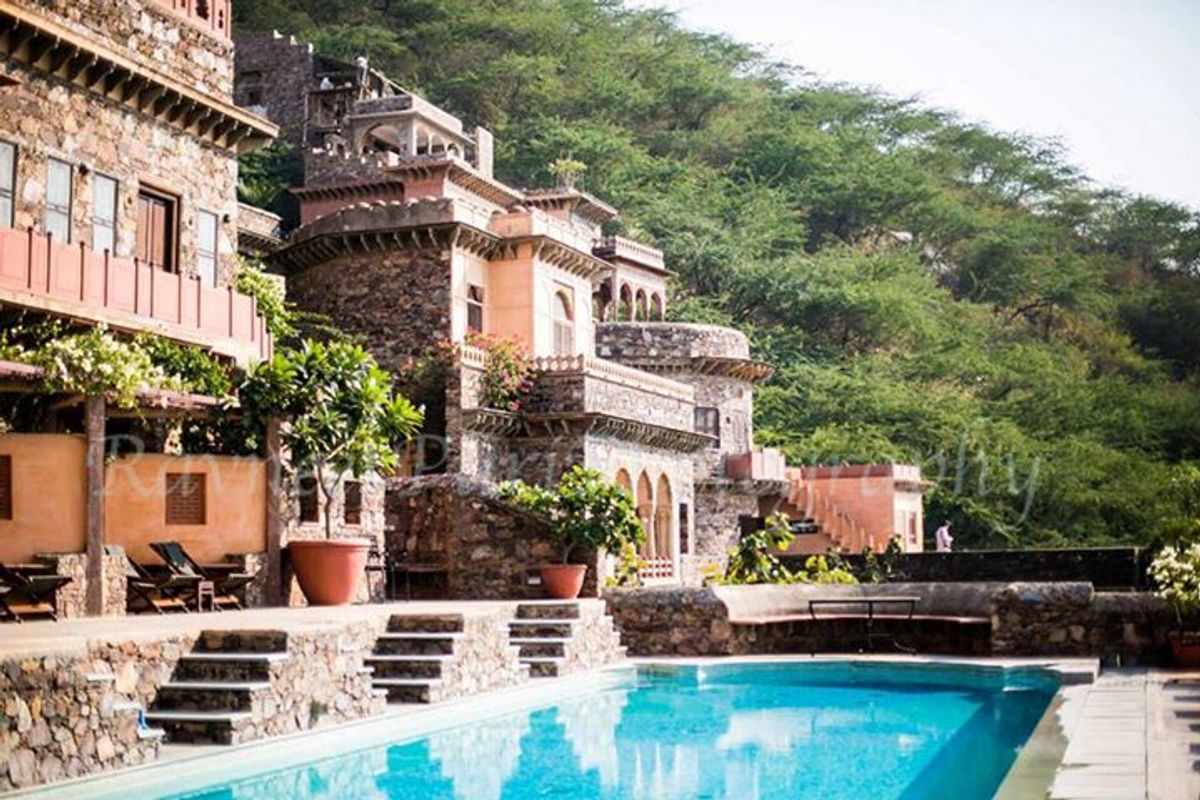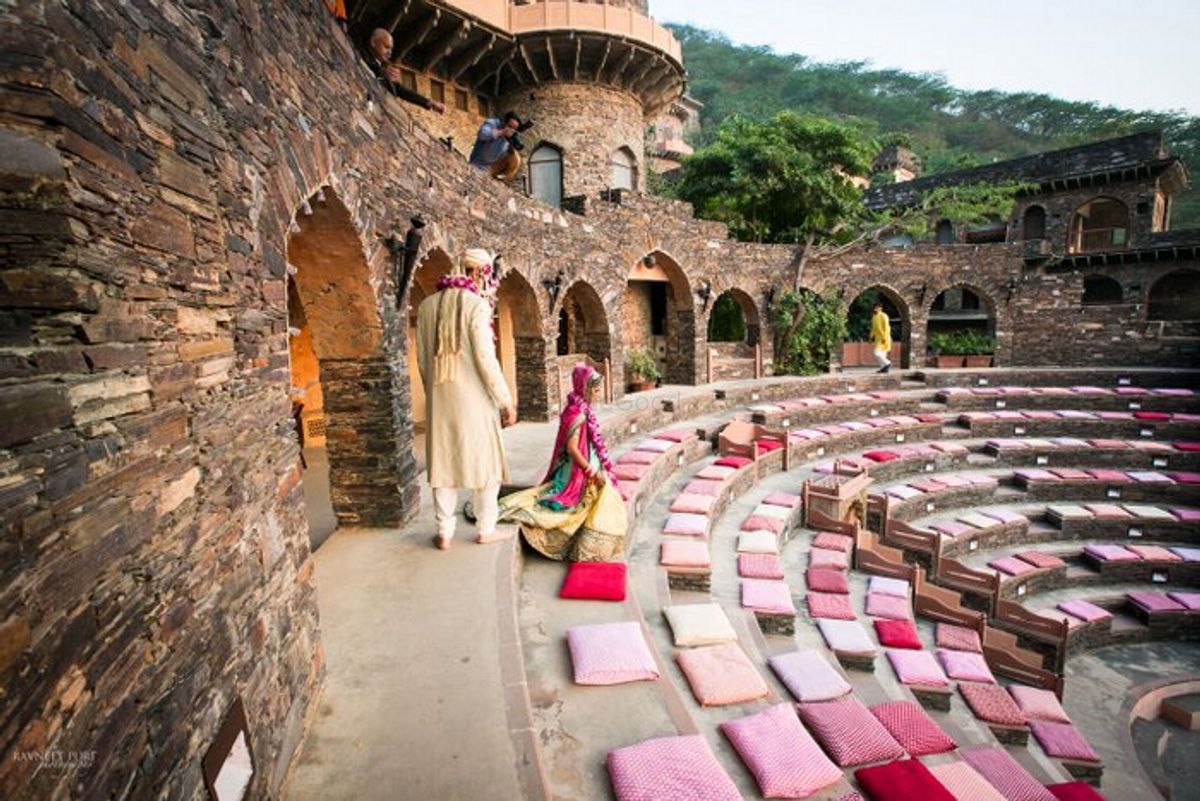 We are sure that you always wanting roses automatically showering at your bridal entry but still think it;s possible or not? Well, if Yes! then, Neemrana Fort Palace in Alwar is a one-stop-wedding destination point for your celebrations. From entertaining drummers to classic dancers and musicians this magnificent fort has numerous terraces and rooftop gardens for organising nuptial ceremonies. So, gear up yourself and get ready for a grand bridal entry that is filled with romance and love.  
ITC Rajputana, Jaipur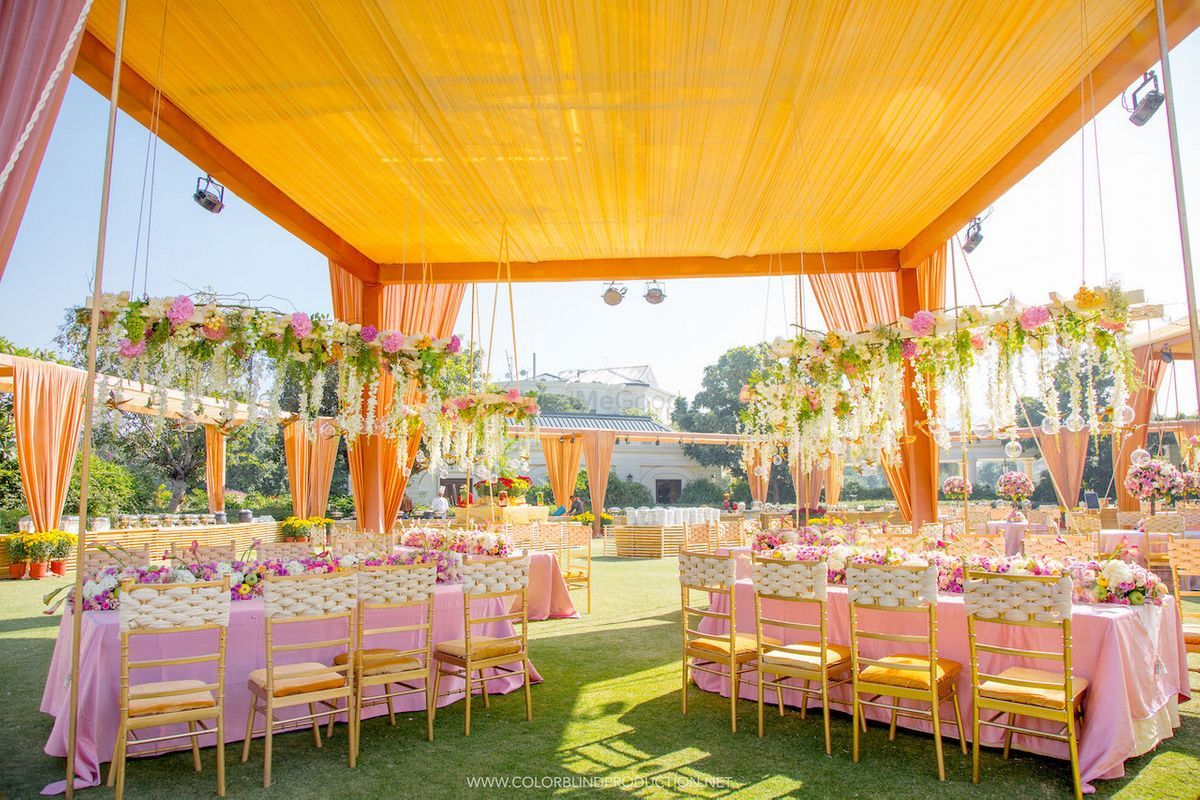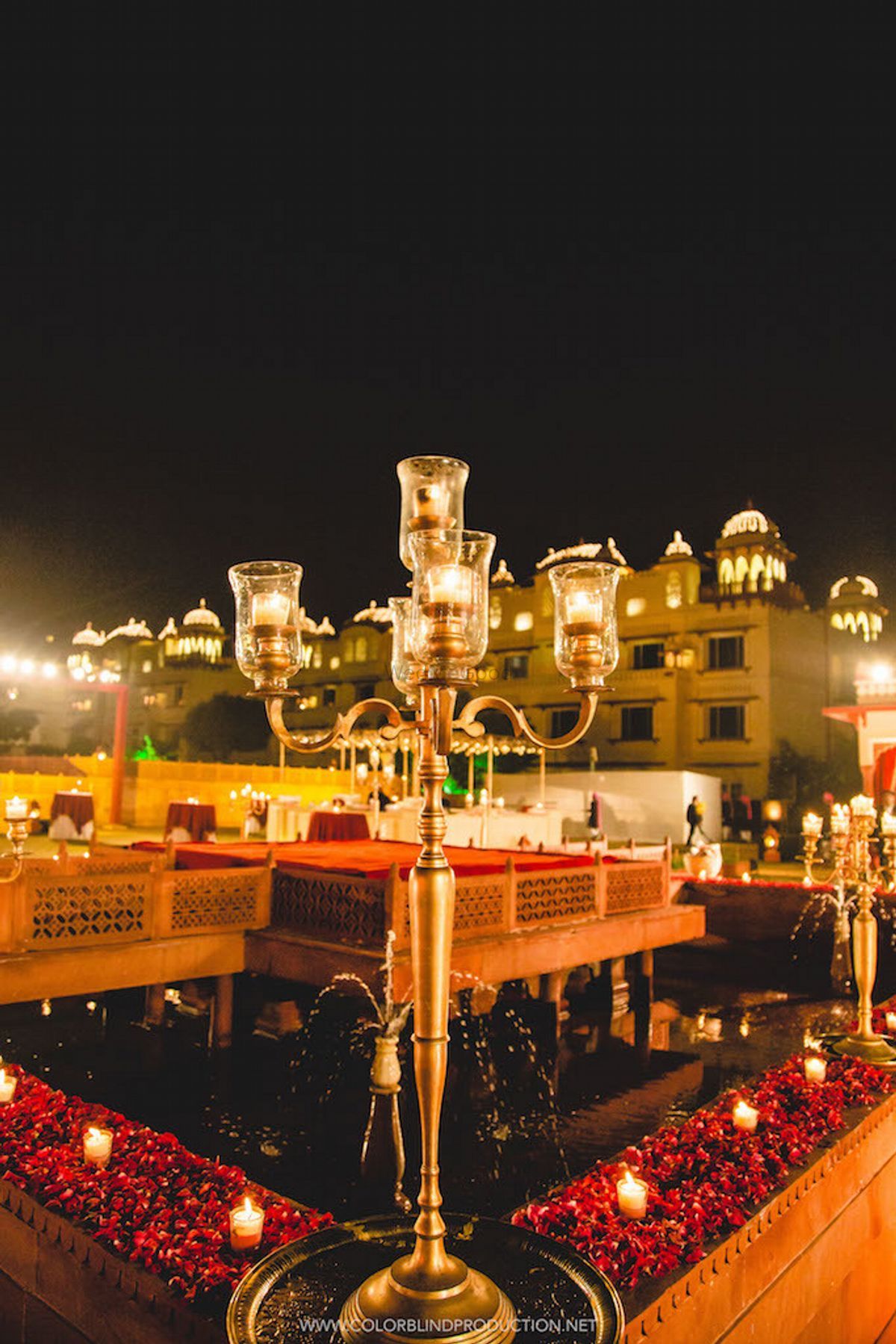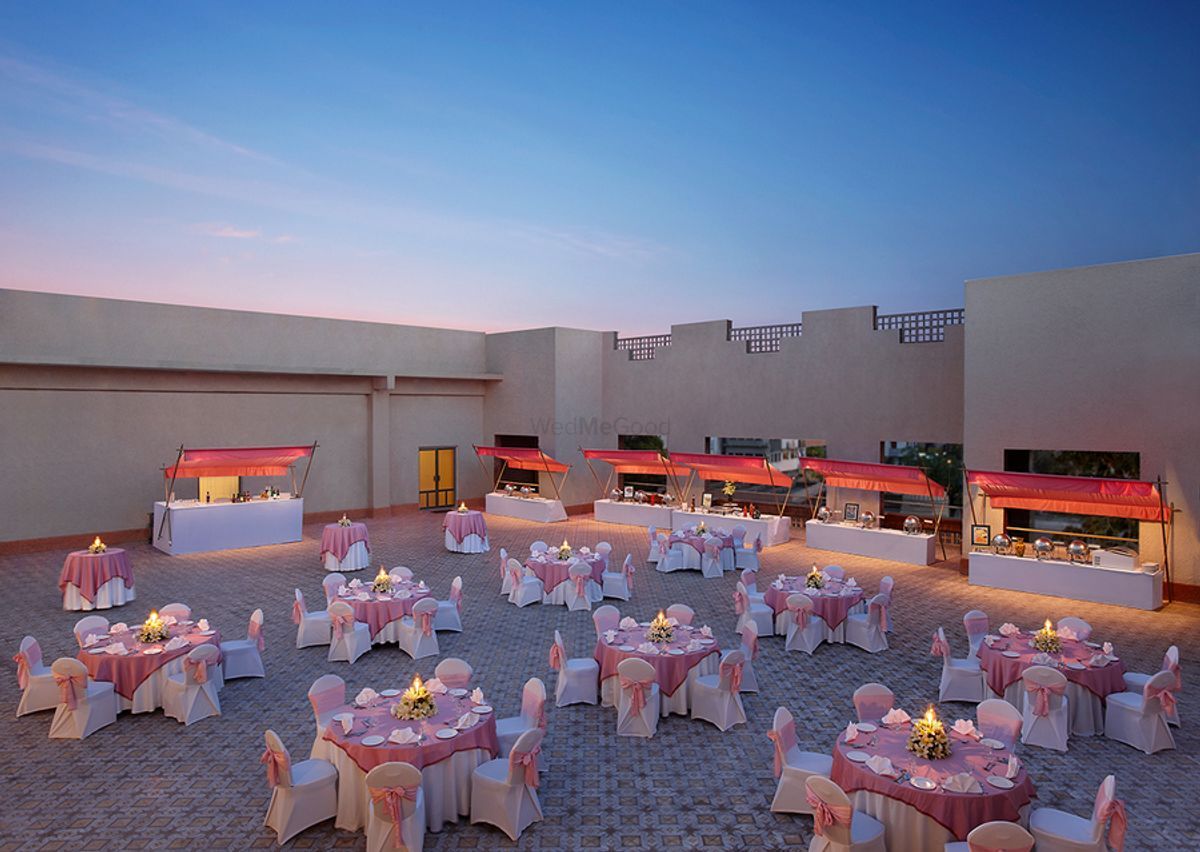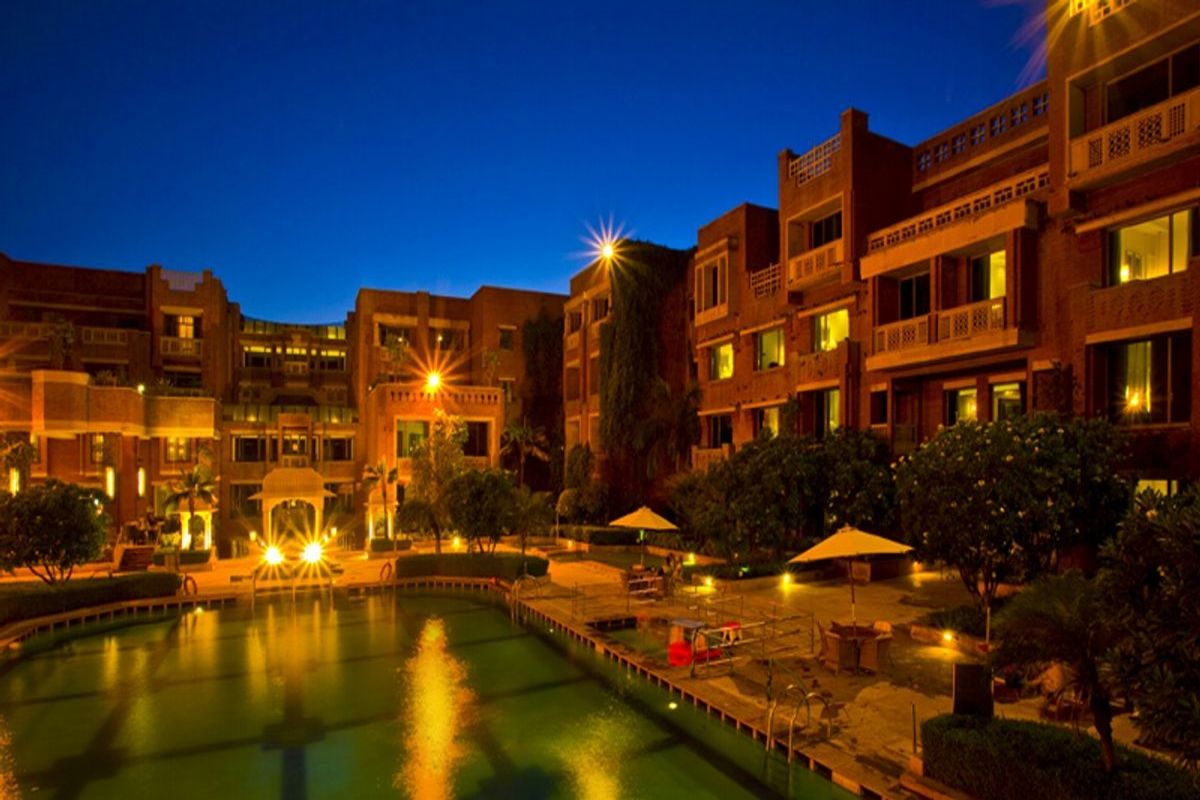 When you want to feel royal and luxury together ITC Rajputana, Jaipur is a stunning option for a wedding destination. Reflecting the spirit of Rajasthan and its royalty this hotel has beautiful interiors, magical lawns and spacious banquet halls with world-class hospitality services, which will make your wedding an unforgettable experience.  
Chunda Palace, Udaipur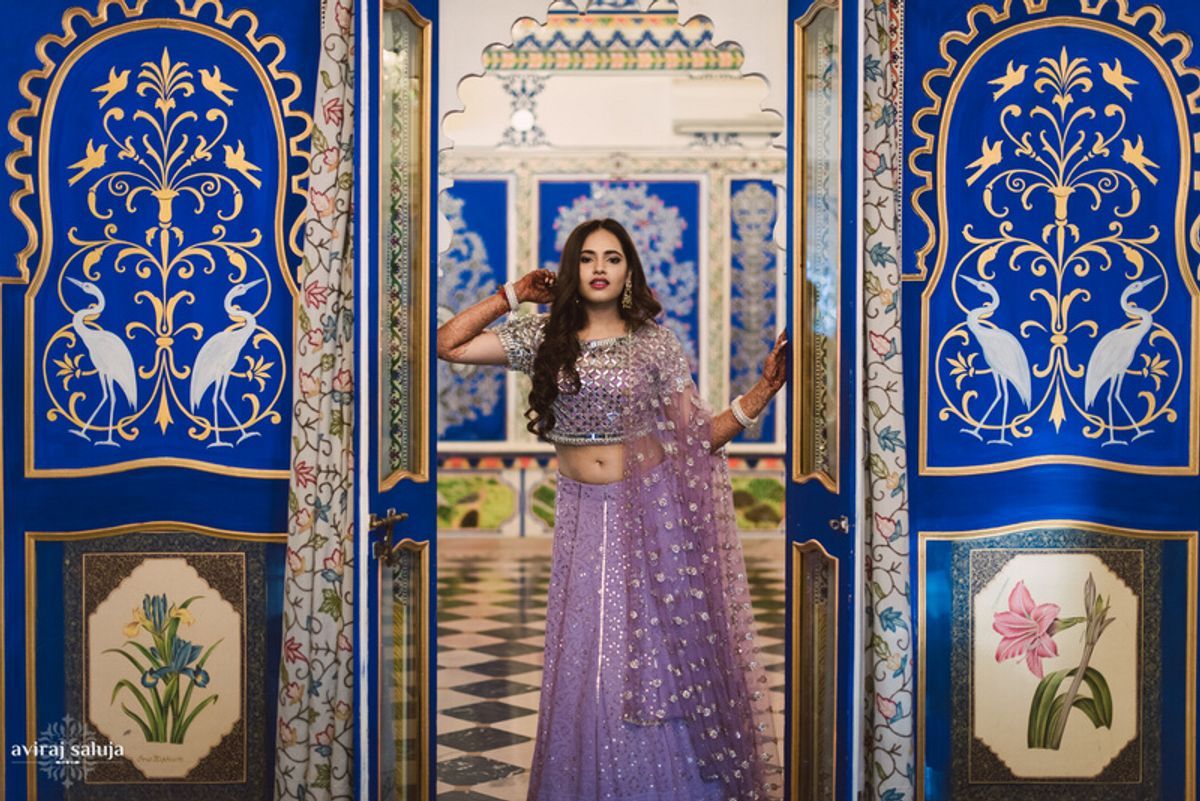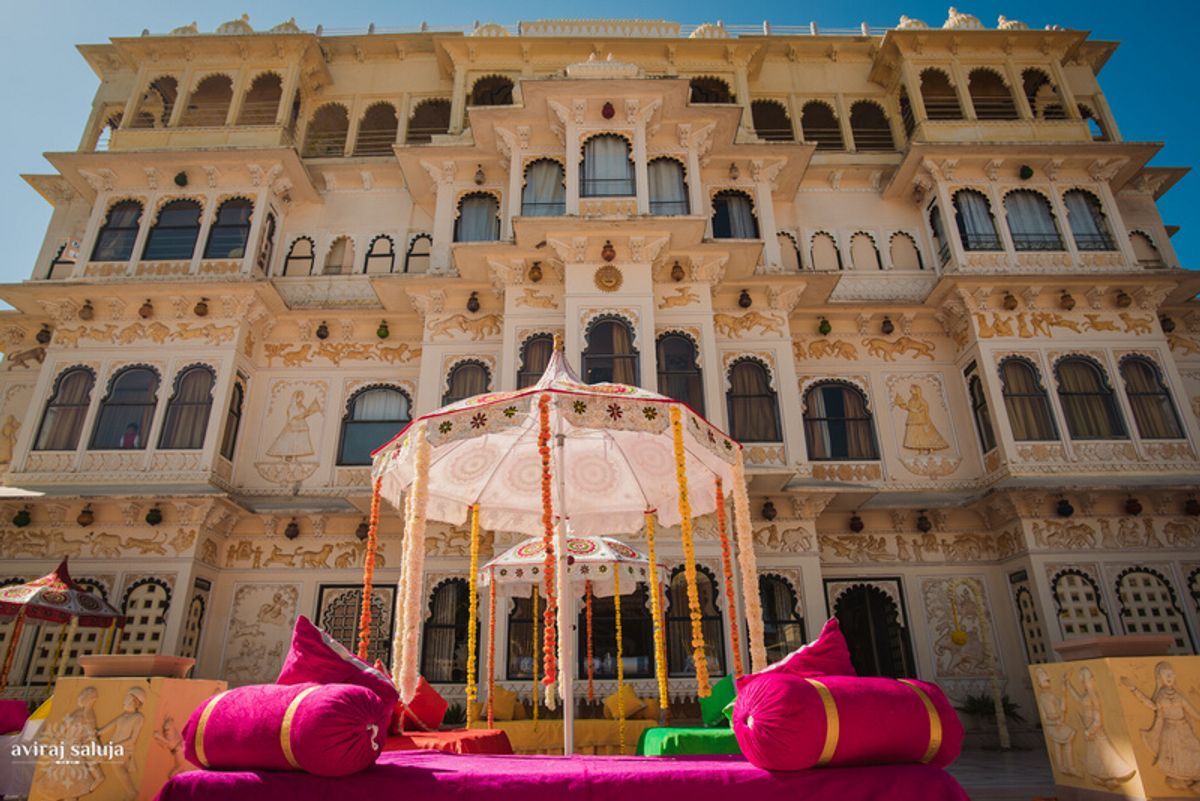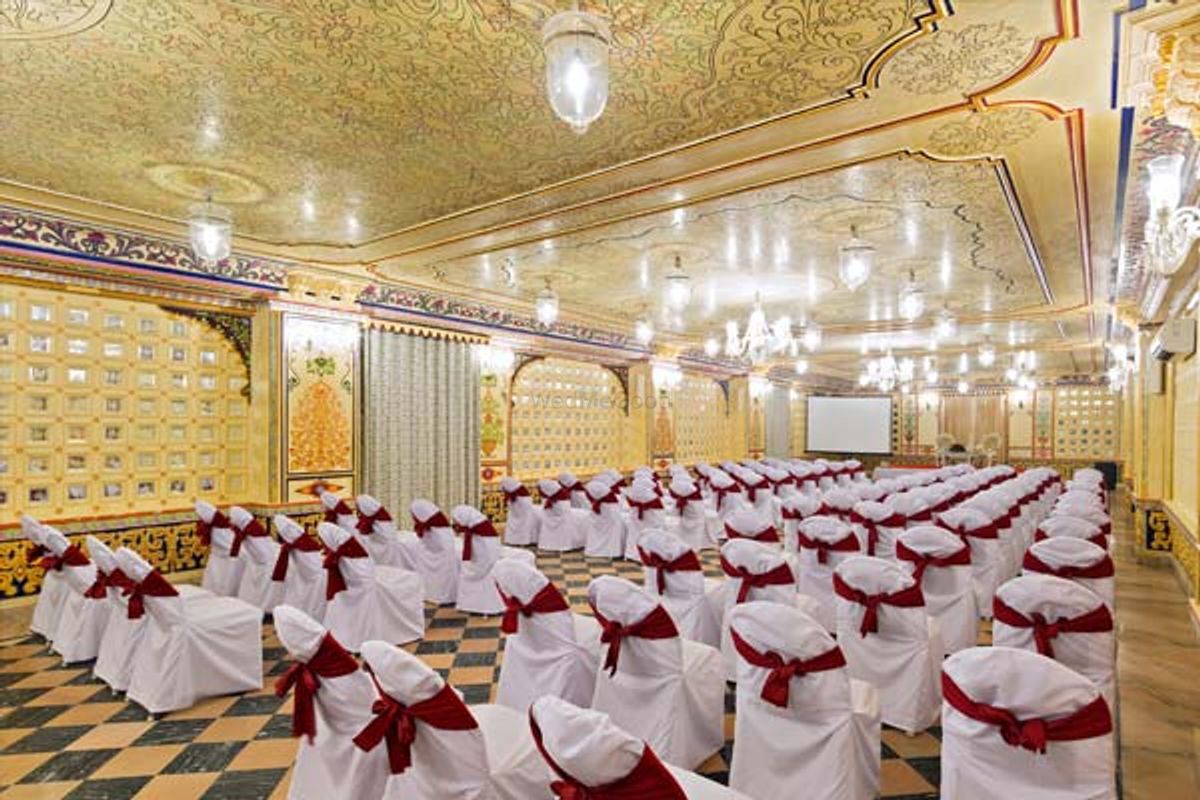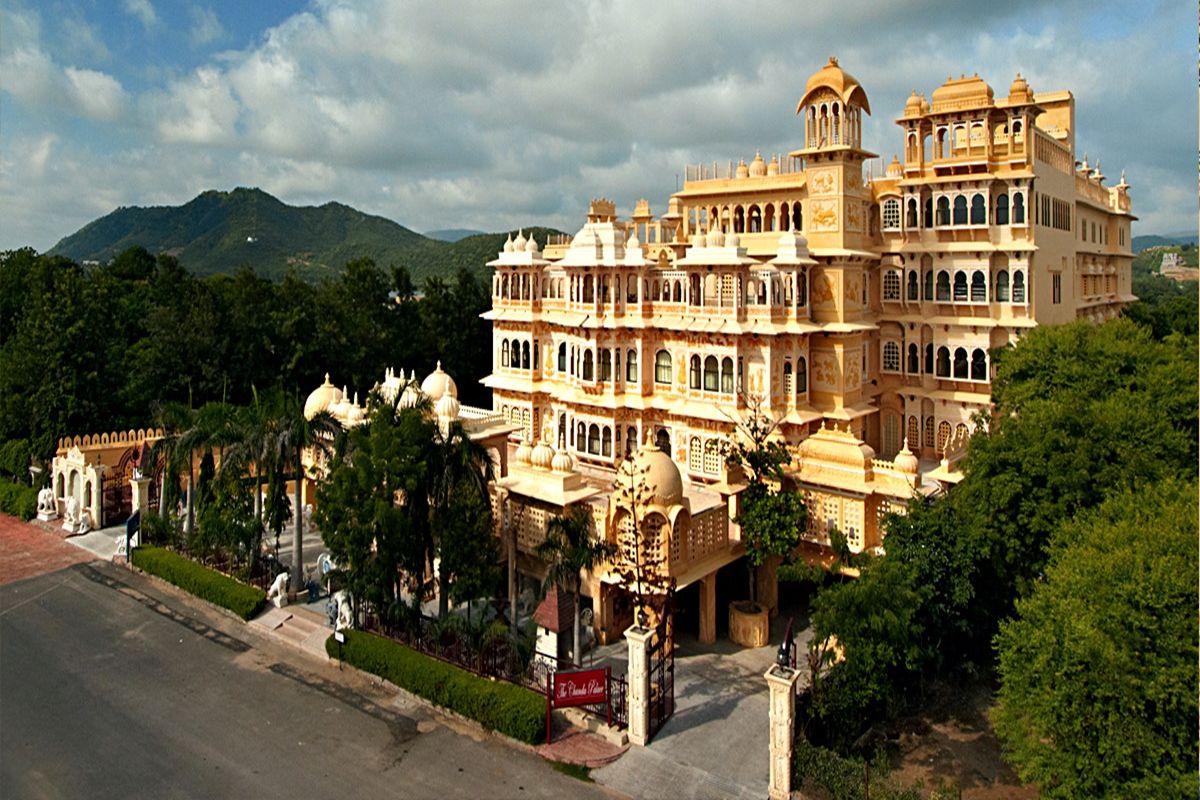 If you're thinking to land in Udaipur for your dream wedding then, we must say it's a wise option. Chunda Palace is a stunning hotel that is inspired by royal heritage and traditional appearance. Feel like a queen and king at this magnificent palace that treats you nothing less than a royal Maharani. 
Kashmir
Do you know one place that is heaven on this earth. Yes! you guessed it right, it is Kashmir where everything is peaceful with utmost beauty. For couples who loves mountains, lakes and valleys Kashmir is a place for your wedding vows. Well, be it oodles of traditional jewellery and dresses or some finger licking authentic food Kashmiri wedding has its own simplicity and charm. PS. If you want to beat this heat and take your wedding vows under snow caped mountains with stunning backdrop for your photographs then, you have your answer.
Best Hotel in Kashmir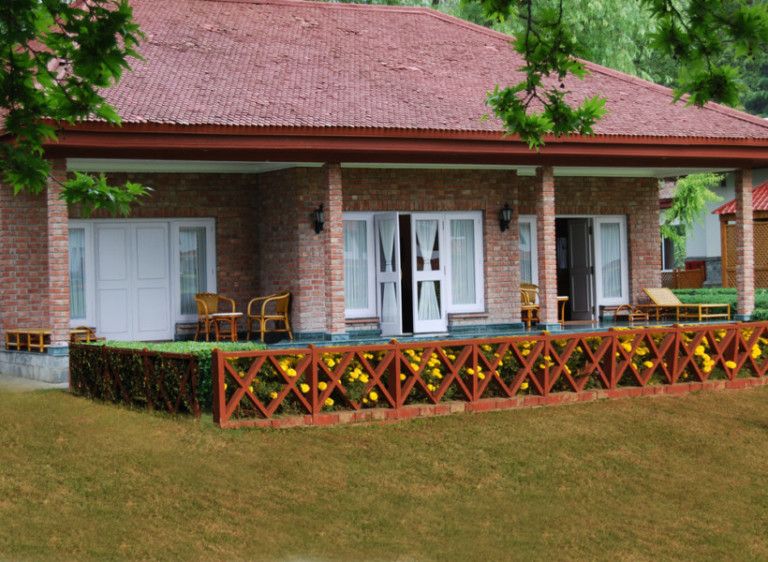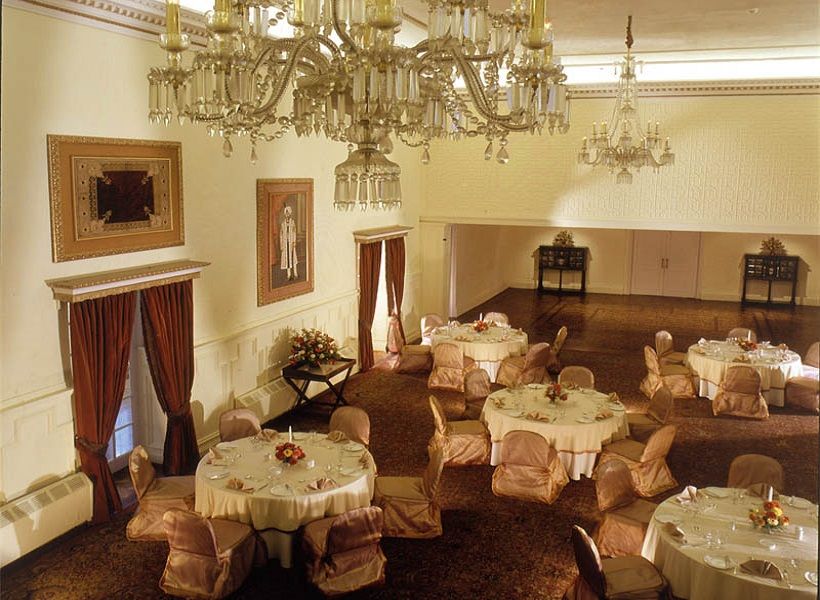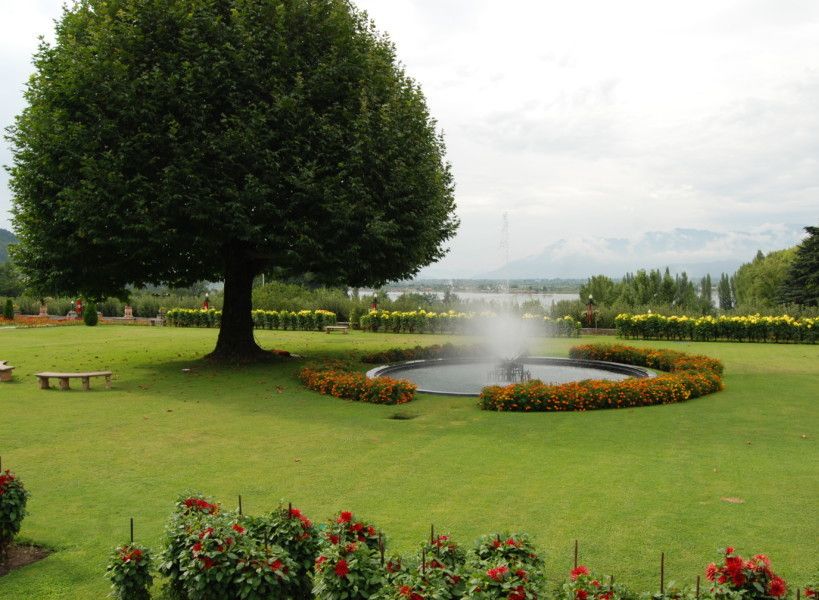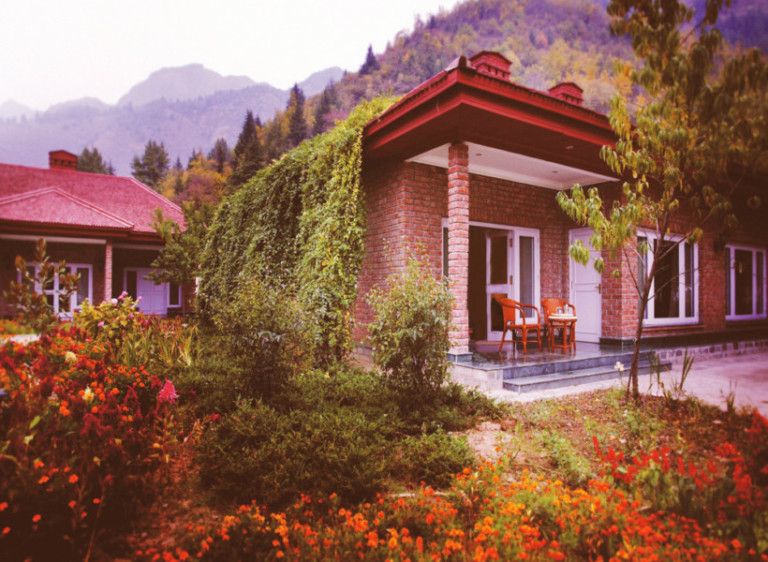 Image via The Lalit Grand Palace
What's a better backdrop of snow-capped Himalayan ranges and stunning Dal Lakes for your wedding photographs. The Lalit Grand Palace in Srinagar is a 5 star hotel that is set admist in chinar trees with magical gardens. With spacious indoor and outdoor venues this heaven place on earth is truly a blessing to get hitched and take your wedding vows. 
Alibaug 
If you can't have a wedding in Goa how about mini-Goa for your wedding celebration? Yes! Alibaug located in South of Mumbai is a place where you can relax and sip a cool drink with your mister right, have your mehendi on the sandy beaches with beautiful surrounded orchard of coconut trees. Brides-to-be! Be it plenty of forts and temples or unpolluted air Alibaug has lots to give you for wedding celebrations. 
Best Hotel in Alibaug
Radisson Blu Resort & Spa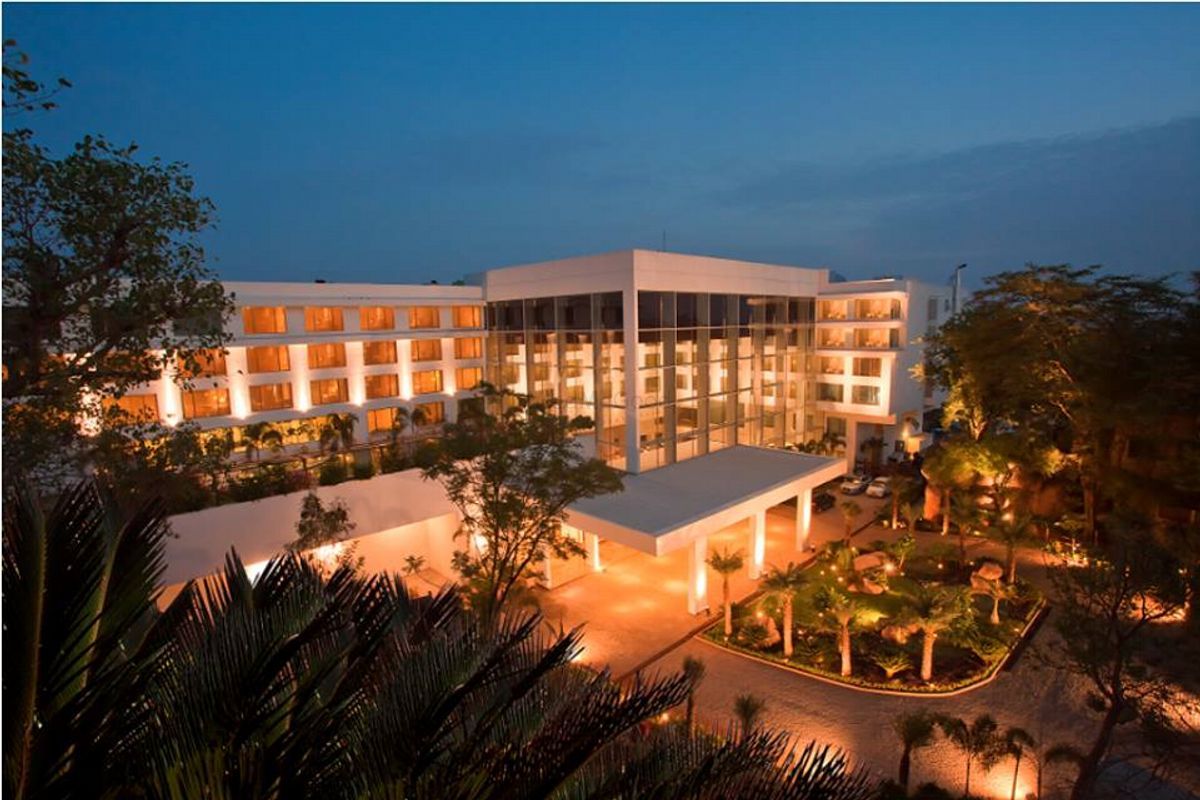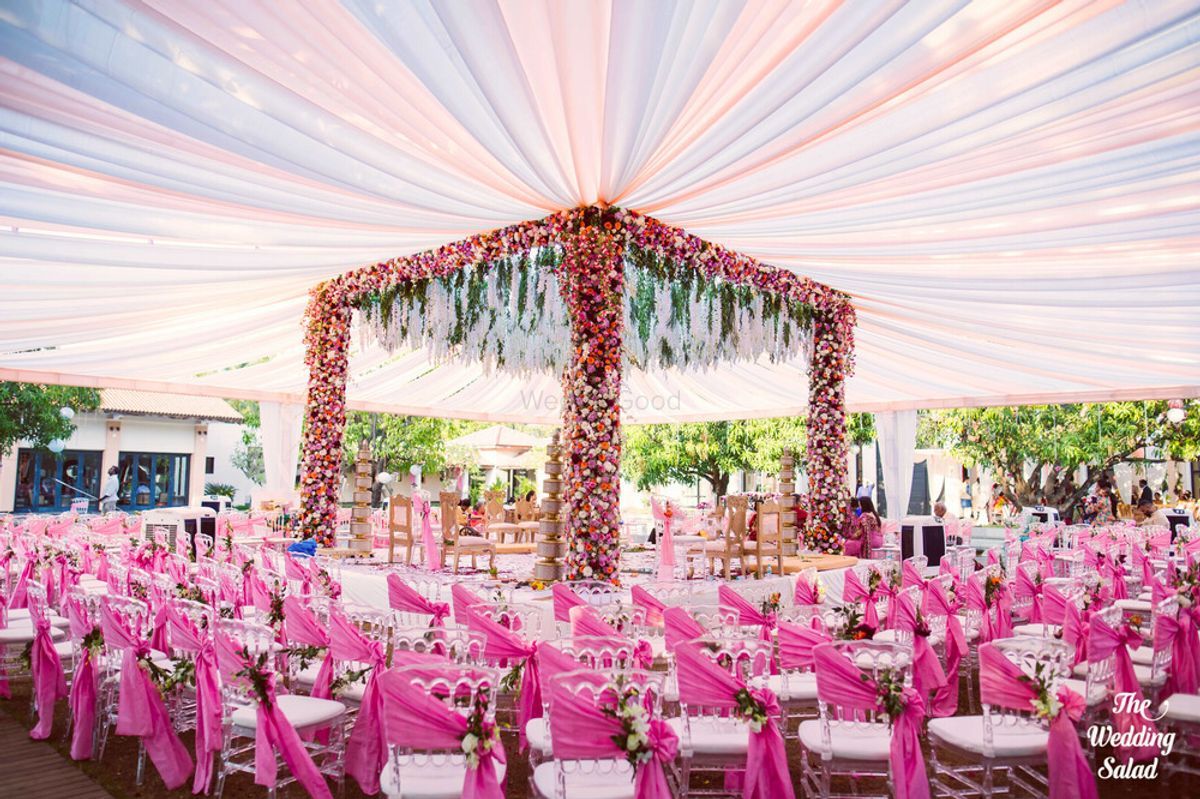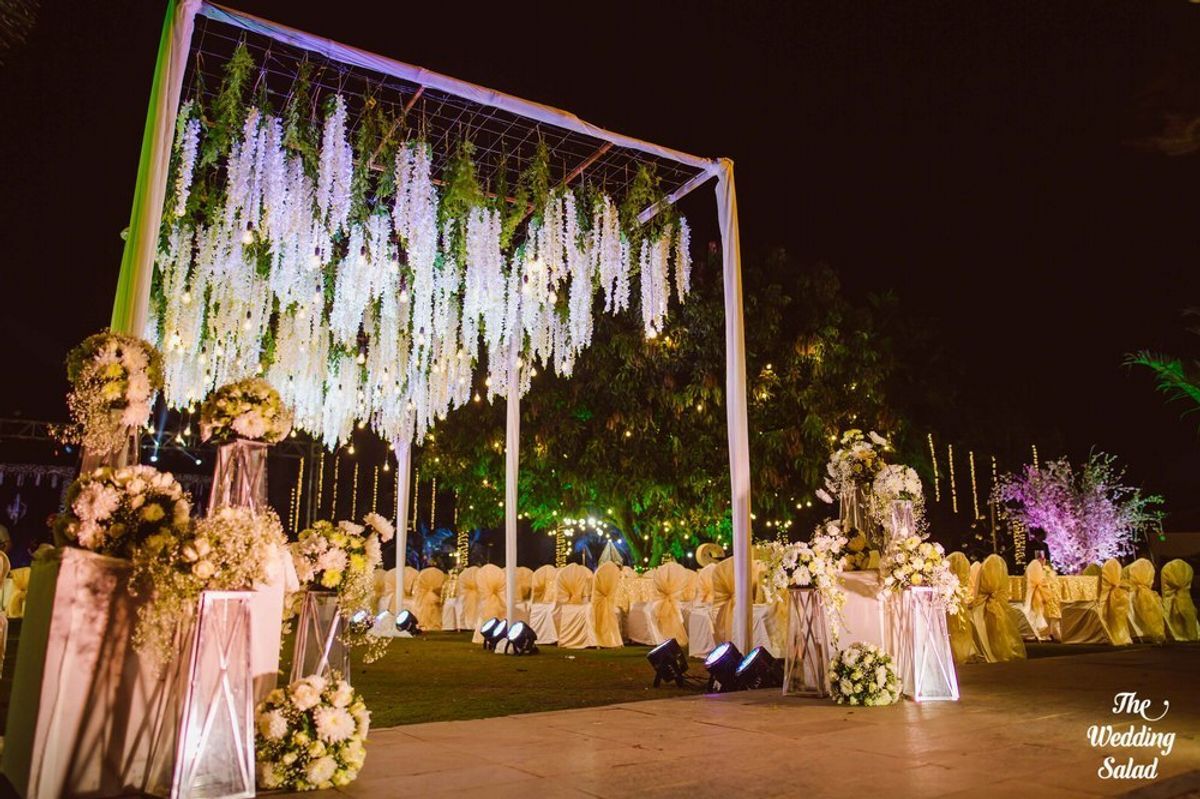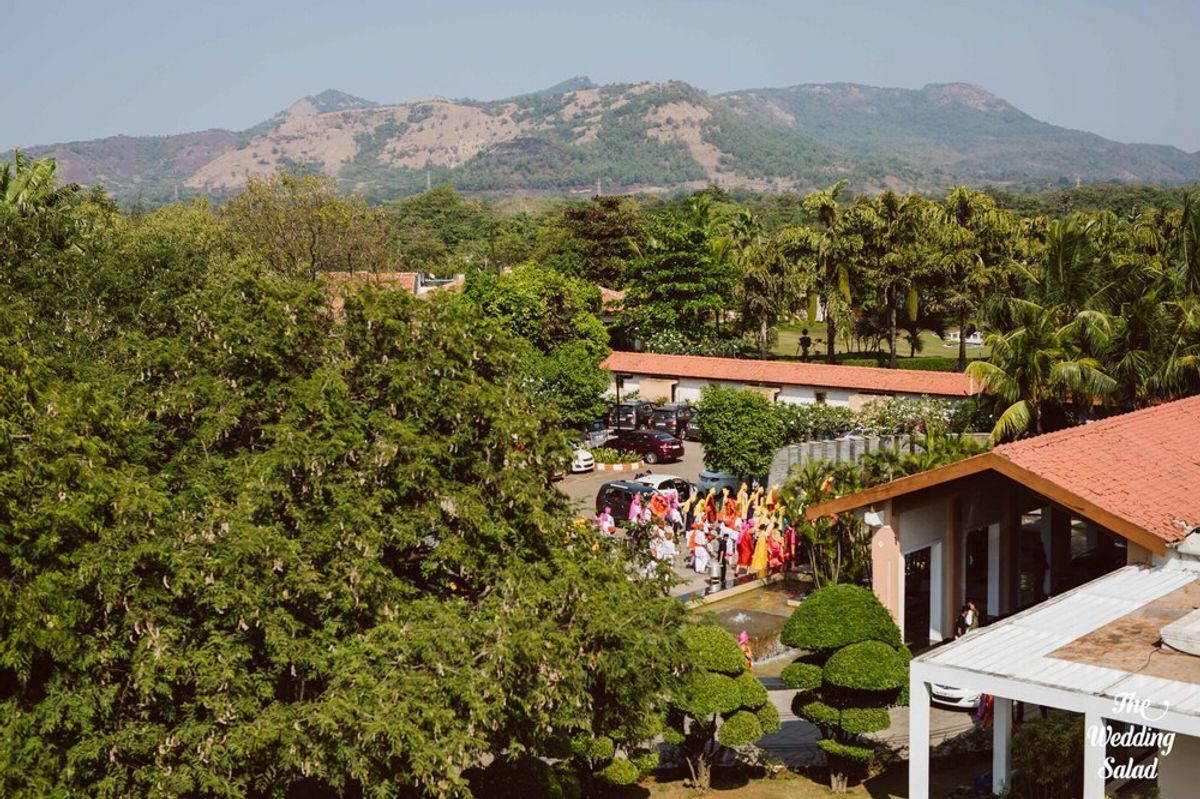 Believing in that every wedding is unique and special in itself Radisson Blue Resort & Spa is a luxurious hotel in Alibaug that helps you to celebrate your most special day of life in an unforgettable manner. Offering its guests with in-house decor and catering services Radisson Blu is surrounded with mountains and trees which makes it an excellent picturesque for your wedding photographs. 
Shimla
Summer wedding but wants some bone chilling weather? Shimla to your rescue! The beautiful snow capped mountains and a stunning picturesque what, else do you wish for your wedding than this peaceful nirvana. Brides! Shimla is your one stop wedding destination point that will keep your guests entertained with many sports activity, sight-seeing and shopping. If you're wanting some break from the noise and dirt from the metropolitan cities then, this is surely your wedding destination place. 
Best Hotel in Shimla
Woodville Palace Hotel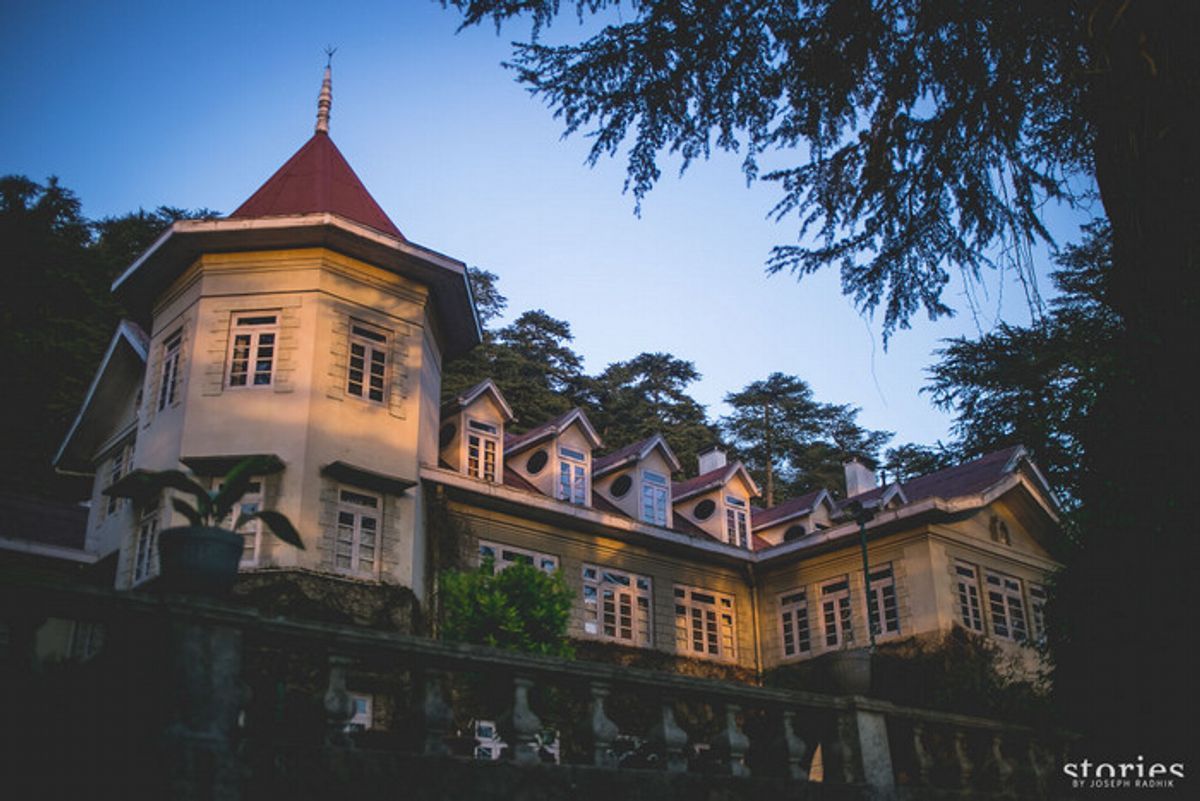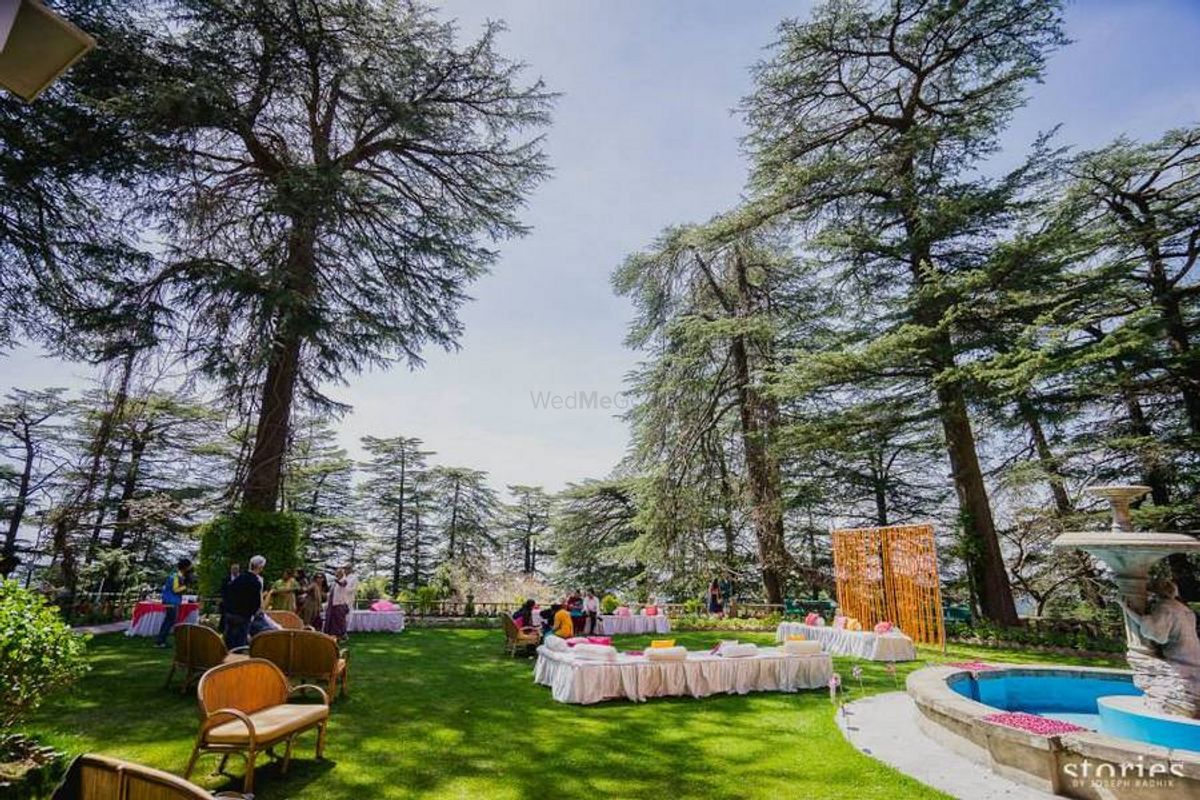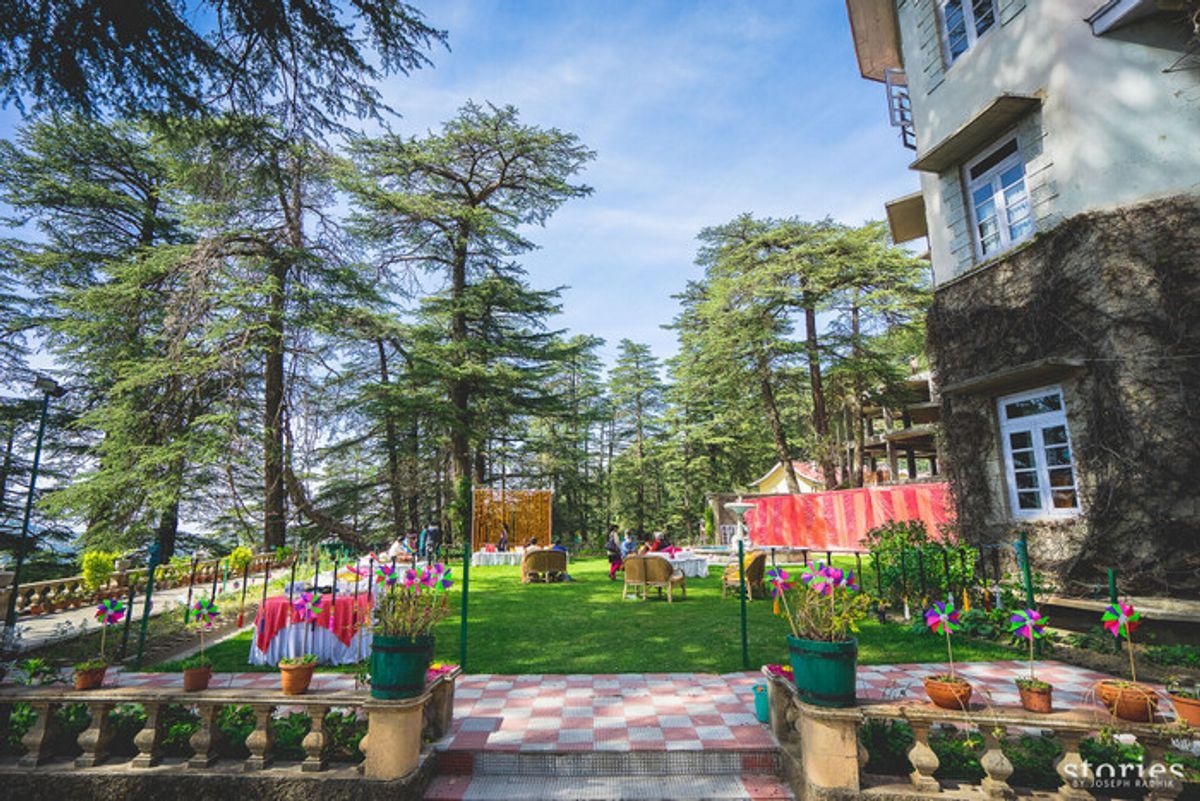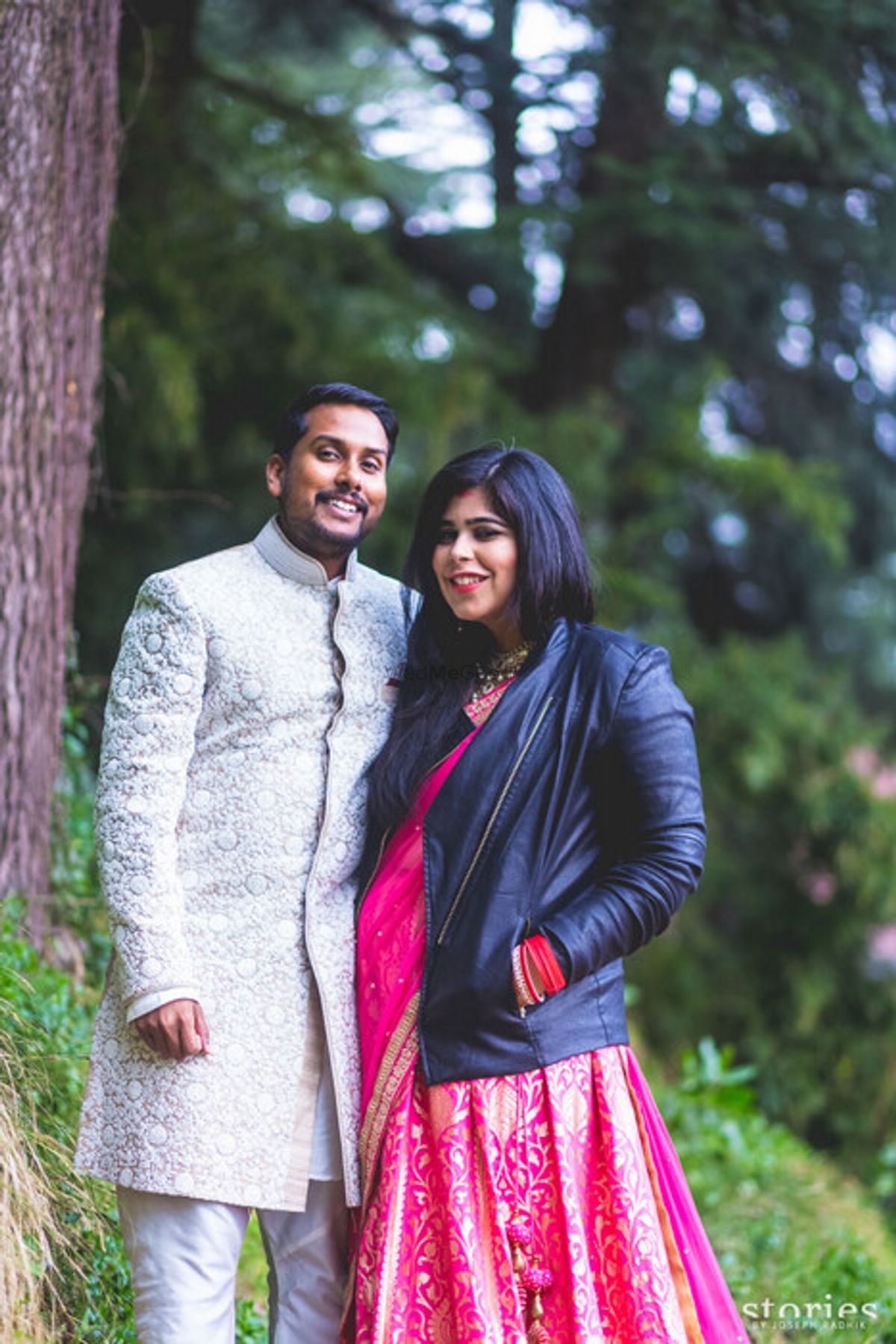 Covered with tall deodars and lush green lawns Woodville Palace Hotel in Shimla is a stunning hotel that has a traditional style rooms and suites, which are perfect for your wedding. Be it chilling cold weather or refreshing air Shimla is a place that has its own charm and beauty. Well, if you planning to keep your wedding in Shimla then, this place can surely welcome you with delicious cuisines and hospitality for your celebrations. WMG Tip: Ensure to keep lots of sweaters and warm clothes as in Shimla the temperature decreases to minus degree. 
Jim Corbett
Are you a couple who loves animals, nature and looking for stunning panoramic view of the majestic Himalayas? You guessed it right, it's Jim Corbett! If you are thinking for a stunning rustic wedding with lots of fun and adventure this place is surely for you. With #trending rustic wedding decor you can get hitched under the tall trees and get all the feel of a forest while taking your wedding vows. The magnificent resorts and huge lawns bookmark this nirvana for your destination wedding in India. 
Best Hotel in Jim Corbett
Riverview Retreat Resort Jim Corbett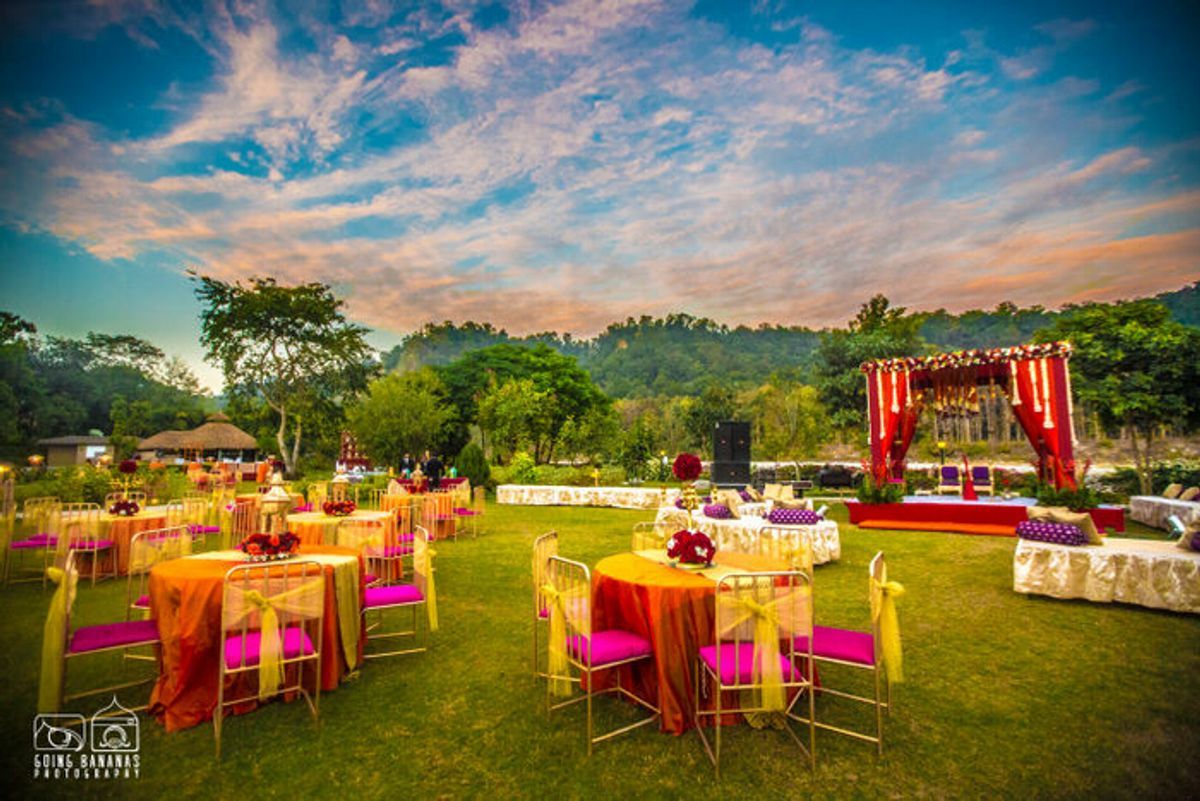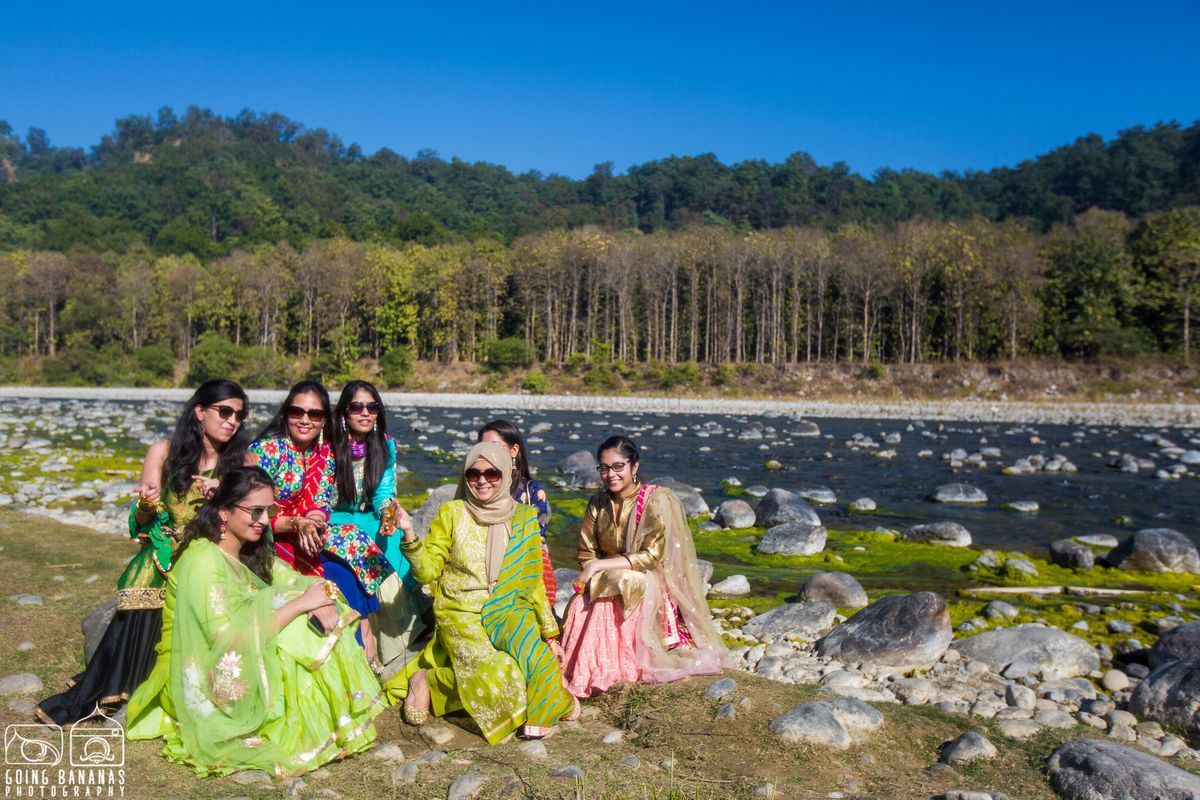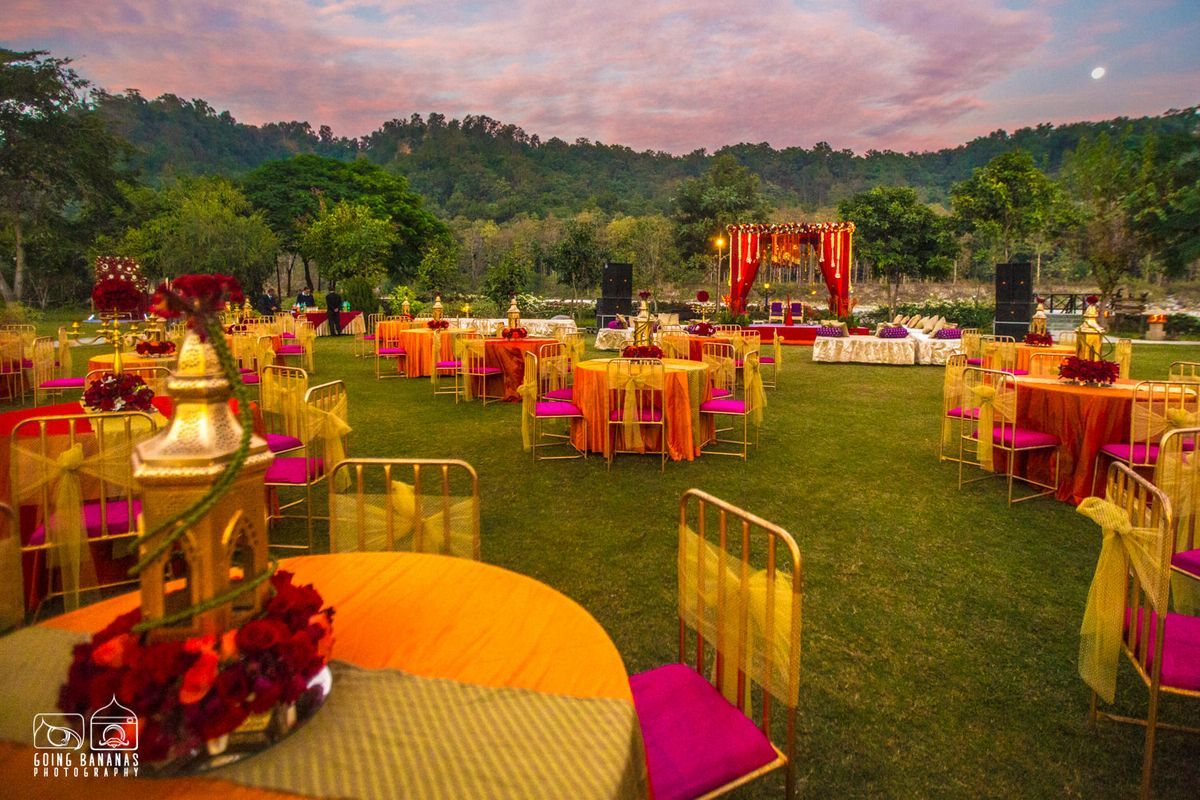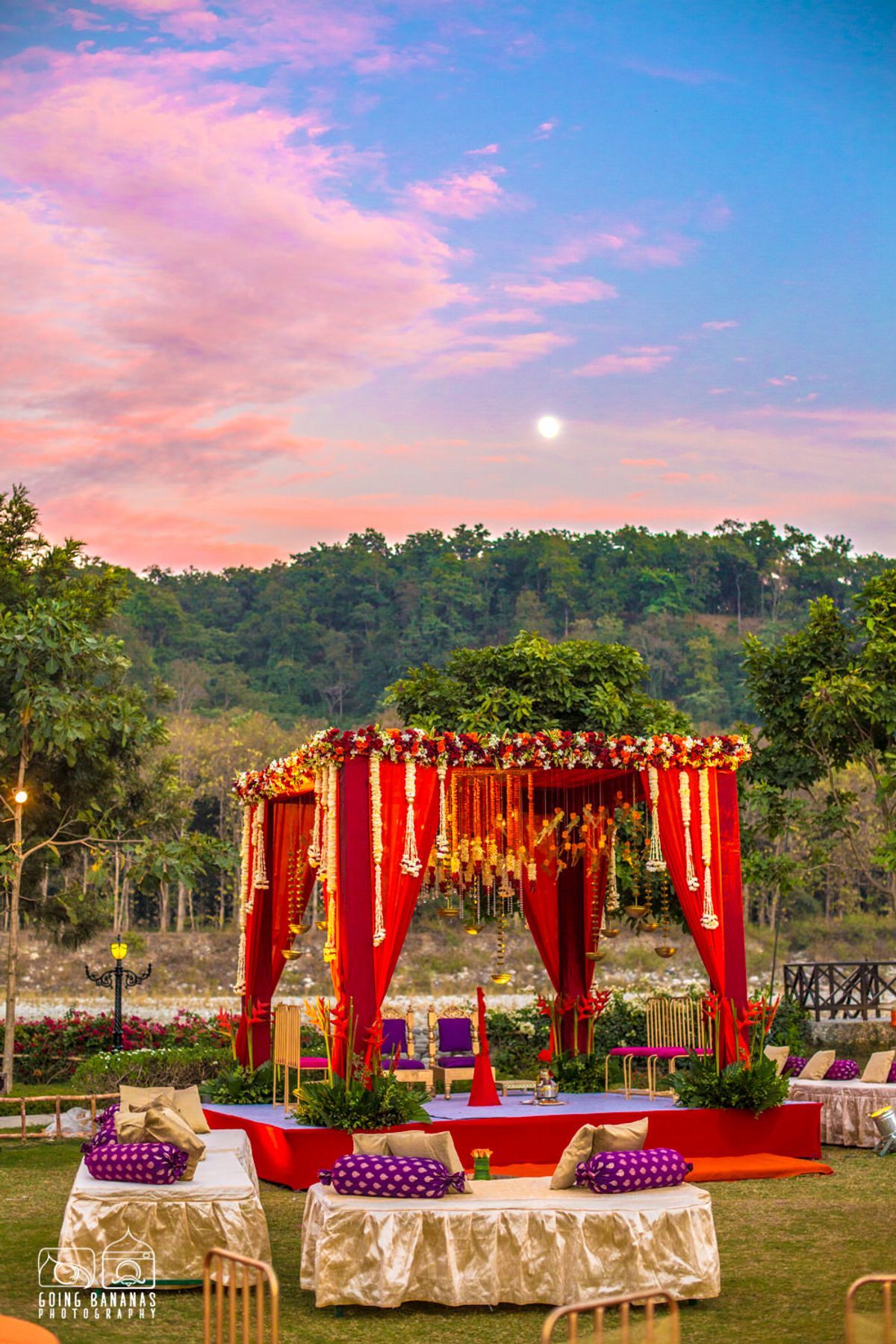 How is that feeling when a river quietly flows alongside your resort with abundant wildlife animals? Looks so magical, right? Well,Riverview Retreat Resort Jim Corbett is a beautiful resort in Jim Corbett that offers you a comfortable stay with numerous adventurous activities. Be it taking your wedding vows with your Mr. right or day dreaming alongside a river this place is one of the best wedding destination locations in India. P.S. Ask the resort about the green weddings concept which use biodegradable paper that are way too cute and quirky for favors. 
Bhuj
One of the most popular wedding destinations in India is Bhuj that is located in Gujarat. Well, be it thepla, khandavi or fafda jalebi this place has delicious cuisines to offer that are a treat to your tastebuds. Known for its handicraft and leather work Bhuj can give you ample ideas for your wedding favors or as decorating your nuptial ceremonies. 
Best Hotel in Bhuj
Hotel Regenta, Bhuj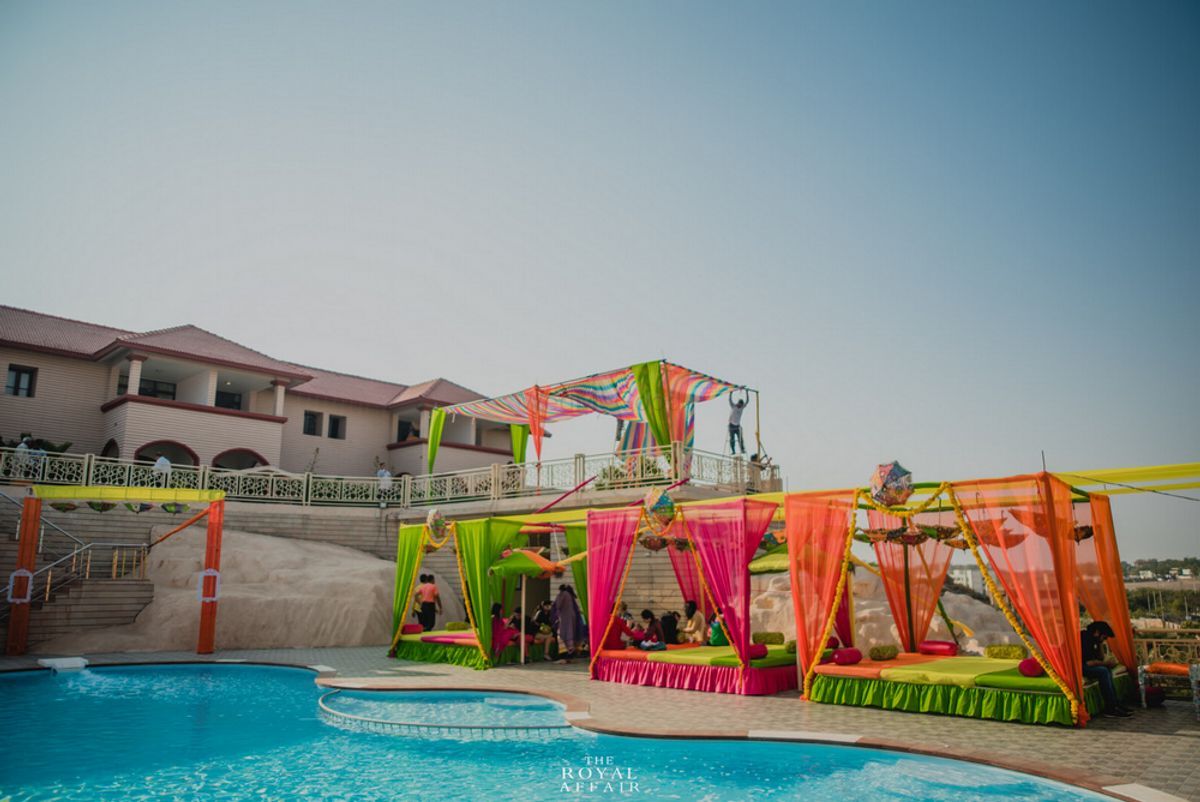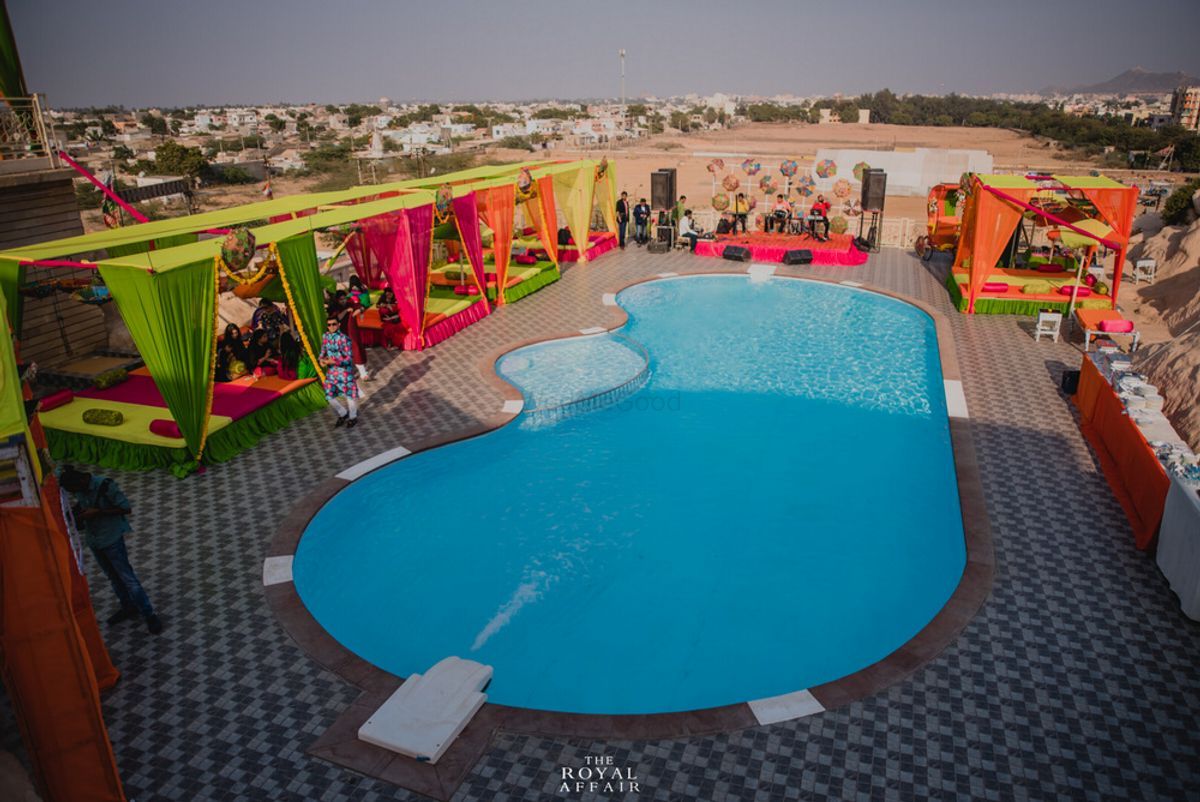 Hotel Regenta in Bhuj is located very beautifully and boasts a great view of the city; their pool area was rustic with white stones and naturally very eye-catching. All our friends and families were flying from Bombay and diff parts of the world and yet we kept our guest list to about 150 for all functions and about 400-500 for the wedding.
Kumarakom (Kerala)
Kumarakom in Kerala is a beautiful place for a destination wedding in India. With crystal clear water lakes or abundant greenery this place is located at the banks of Vembanad lake. Bookmark this stunning place on your map because it can give you picture perfect pictures for your wedding with a great hospitality to serve. Also, if you're thinking to do your bridal entry on a boat, well, they have it all for your wedding celebrations. 
Best Hotel in Kumarakom 
The Leela Kovalam, Kerala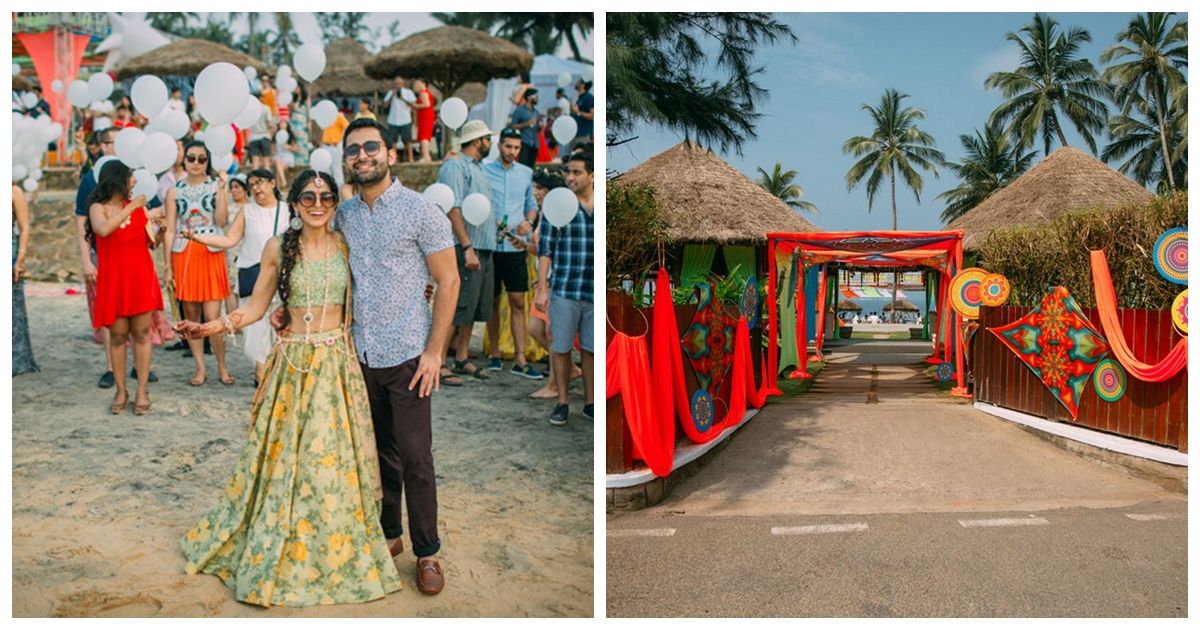 Image via Neale & Nina's Wedding
Being one of the India's cliff top beach resort The Leela Kovalam in Kerala is a stunning place in Southern India for your wedding. With mind boggling temples and stunning crystal clear beaches and backwaters getting hitched in the land of gods is a true blessing. Be it mouth-watering cuisines or magnificent venues, The Leela Kovalam hotel has pillar-less halls that can fit in total 9000 people for your celebrations. 
Andaman and Nicobar Island
A daydream for many - Andaman is a best place to chill and relax for your vacation. But, guess what you can also get hitched in Andaman and Nicobar Islands that are surrounded with stunning landscape of white and palm-lined beaches, tropical rain forests and gorgeous coral reefs. The exotic view and turquoise water with multiple hues Andaman is a mind boggling place for your wedding. WMG Tip: Ensure that your guests lists is restricted to around 50-70 people otherwise you might face rooms accommodation in resorts. 
Best Hotel in Andaman and Nicobar Island
Munjoh Ocean Resort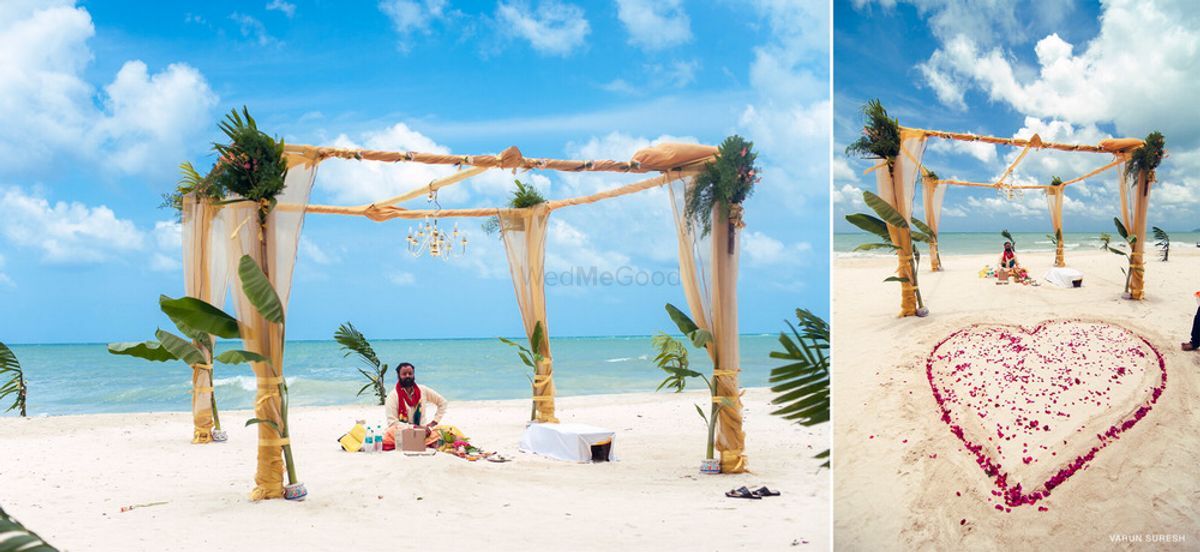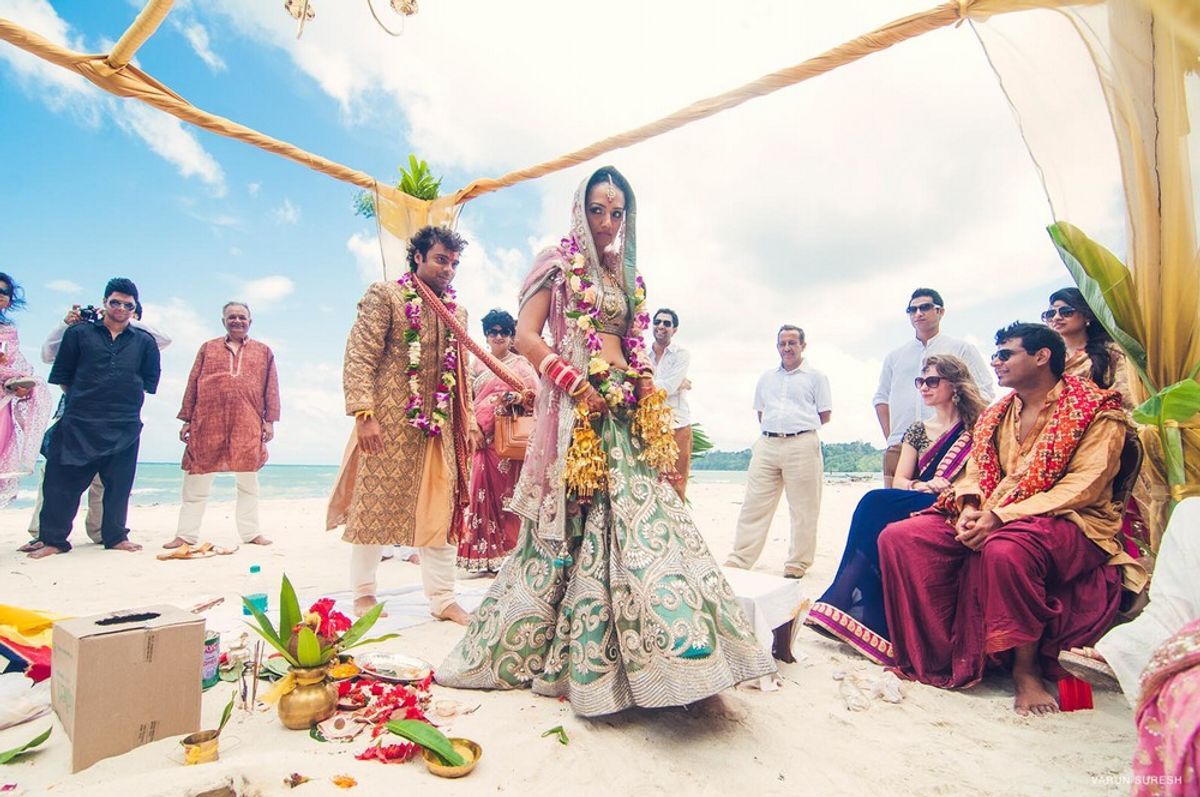 Brides! If you are planning for a destination wedding in India and want to take your wedding vows beside a beach resort Munjoh Ocean Resort is a one-stop-shop for your nuptial ceremonies. Catering to smaller wedding group this resort is set amidst in the tropical lagoon they can offer you and your guests with with adventurous scuba diving, snorkeling and nature walks in the mountains. 
Mussorie
We have something for hills and forest and Uttarkhand is again one of the best wedding destination places in India. Mussorie being the most popular destinations for tourism is also on the list for destination weddings. The welcoming Himalayan ranges and chilling weather Mussorie has a lot to give you for your wedding celebrations. 
Best Hotel in Mussoorie
JW Marriott Mussoorie Walnut Grove Resort & Spa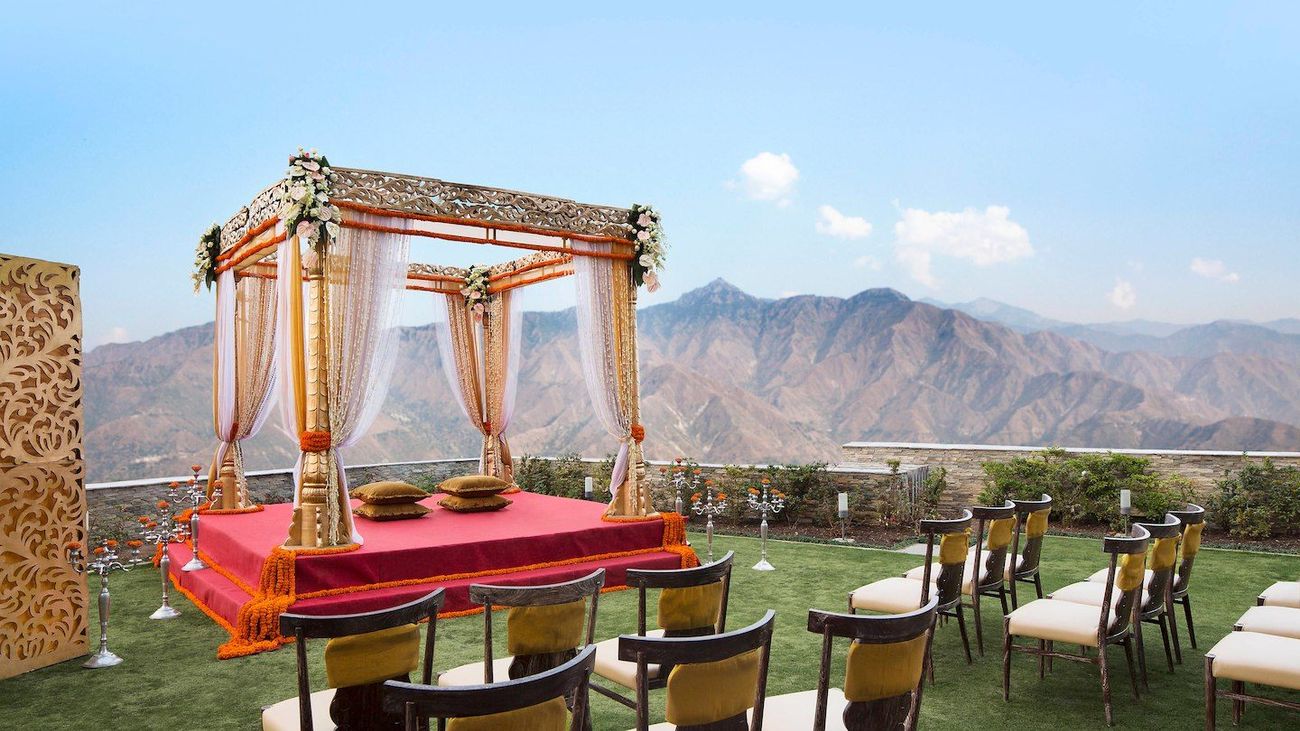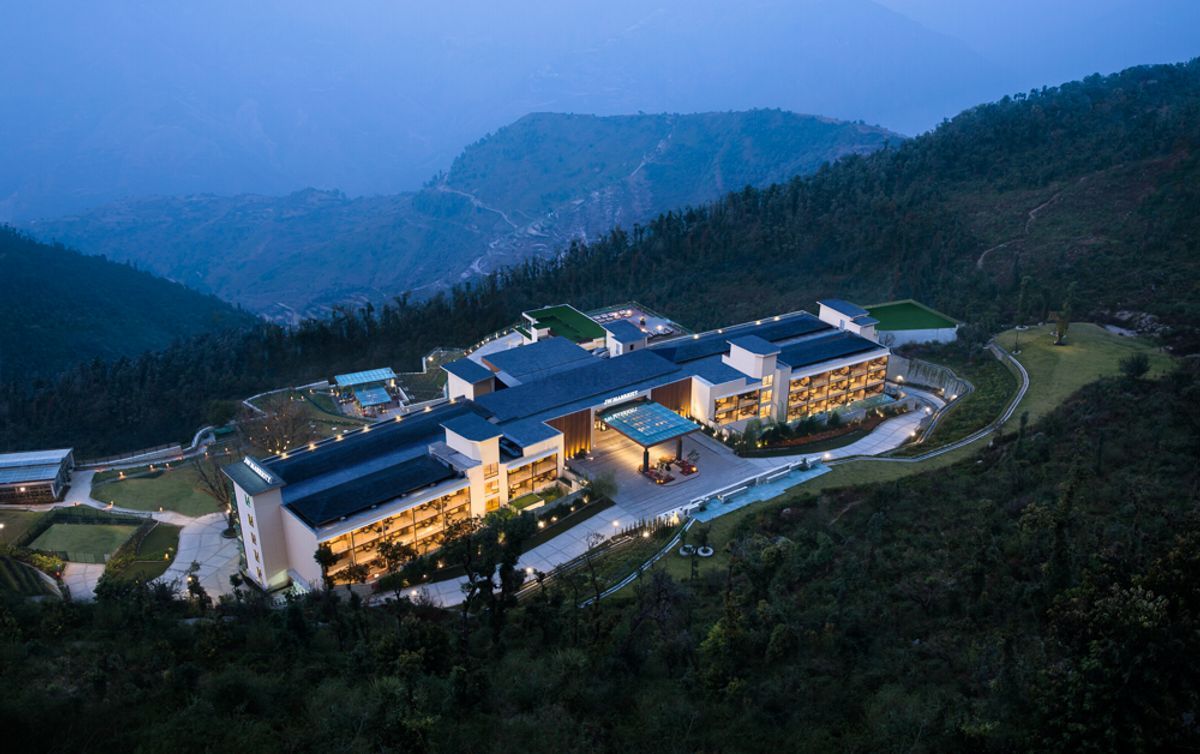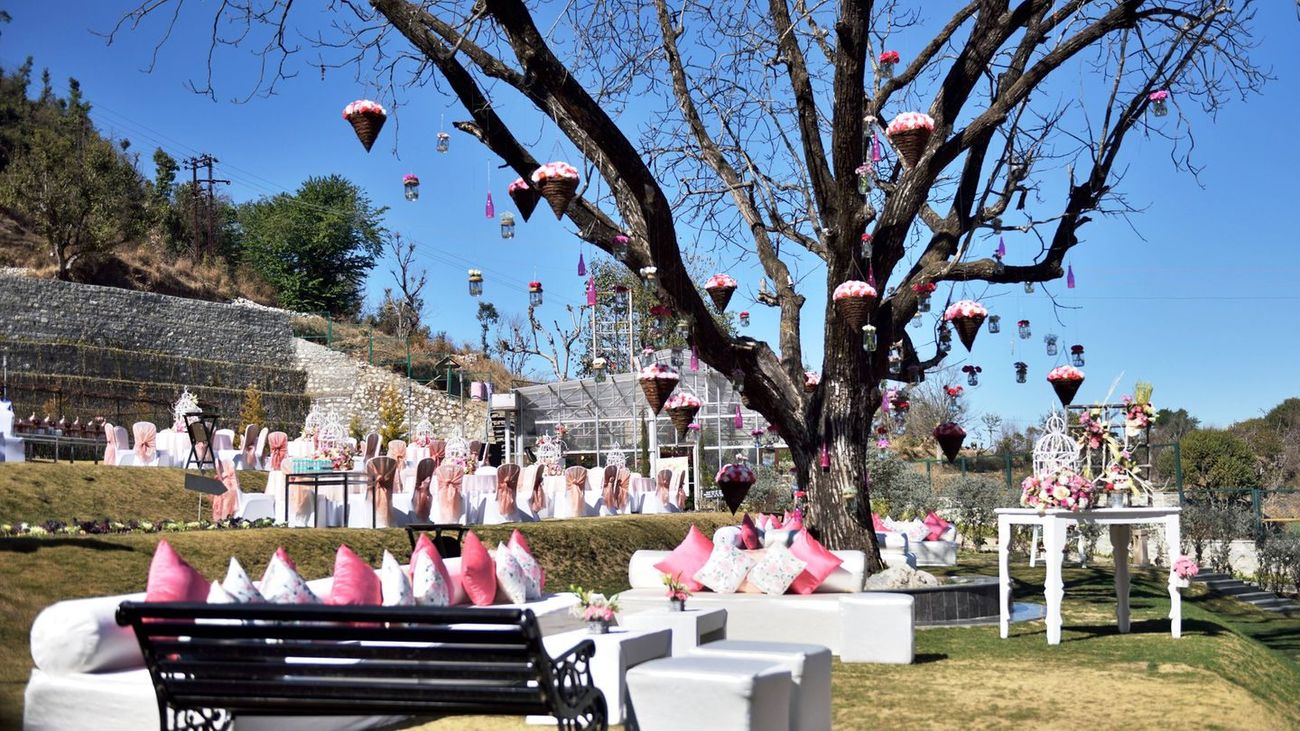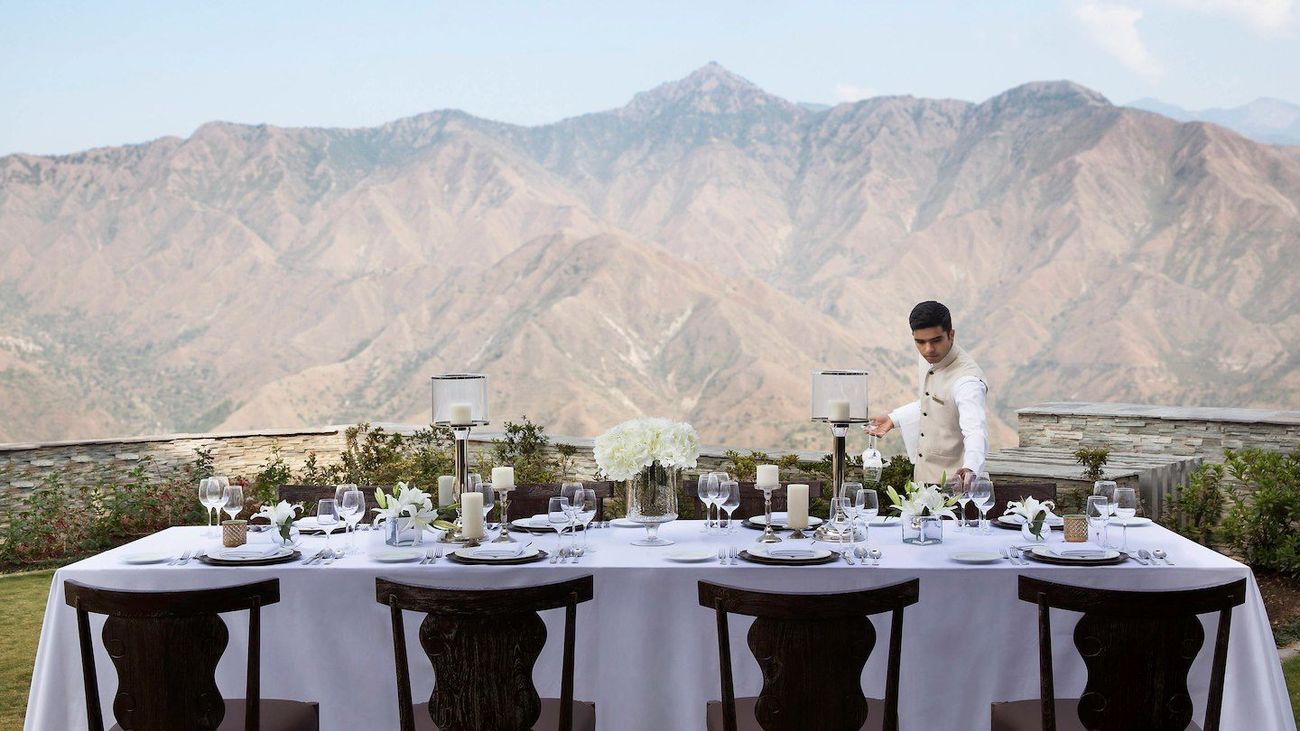 Image via Bhagyashree & Anuj's Wedding  & JW Marriott Mussoorie Walnut Grove Resort & Spa
Loving the #RusticWedding trend that is going on all weddings. If you want to beat this scorching heat and take your vows in JW Marriott Mussoorie Walnut Grove Resort & Spa is a beautiful destination that is located near Dehradun. With a fantastic view of Himalayan ranges from the hotel this place has various banquet halls, indoor and outdoor venue spaces that can accommodate up to 350 guests in their beautiful Grand Orchard Ballroom. An open sky mandap with a lovely weather this place and hotel can surely be your place to get hitched. 
Beautiful wedding destination locations in India, right?
Which place will you prefer for your destination wedding? Read for more ideas and inspiration!